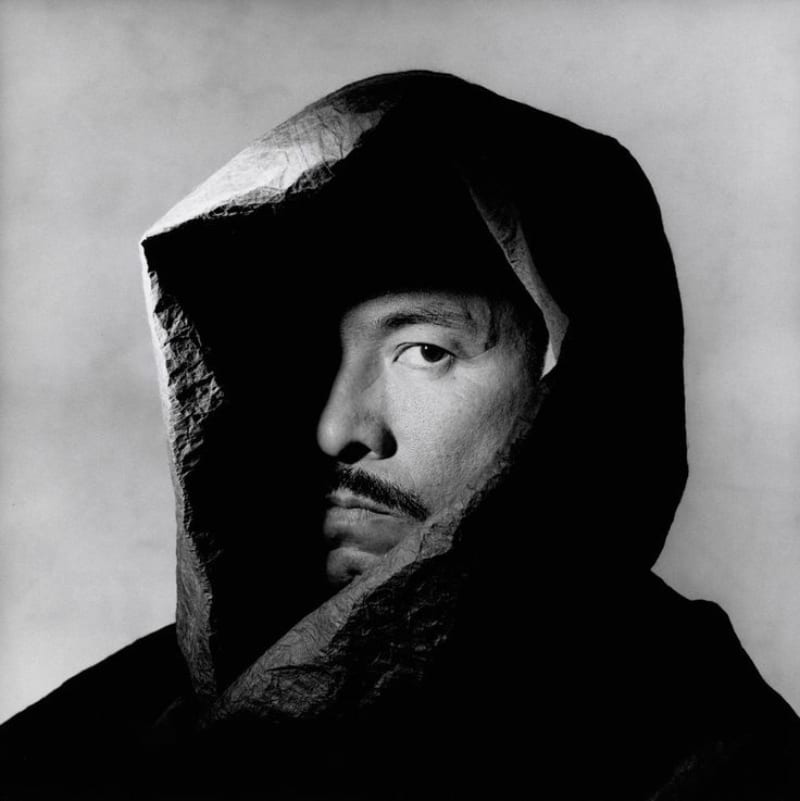 Yesterday we woke up to the sad news of the passing of designer Issey Miyake.
Considered by many to be the king and genius of pleats and fabrics and known for his technical ingenuity and non-conformist nature, the 84-year-old Japanese designer passed away in Tokyo on 5 August, surrounded by close friends and collaborators of the house, due to the effects of liver cancer which he eventually did not overcome.
This great loss has shocked the fashion world and all the fans of the designer and his impressive and avant-garde creations and collections that today make more sense than ever. Who doesn't remember that iconic ending of the spring/summer 1999 fashion show where all the models walked out in red dresses interlinked with each other? Impossible to forget.
Japan was the country where he was born and trained, but Paris was the city that saw him grow as a professional and become one of the biggest names in the history of fashion. He worked with the biggest names in the industry such as Guy Laroche and Hubert de Givenchy, among others, and presented his first collection in 1973.
From this date onwards, Miyake began to prove his worth and to leave the fashion critics of the time speechless, where his collections stood out above all for the fusion of concepts of what fashion was at that time in Japan and in Europe and above all also, as mentioned at the beginning, for the Japanese fabrics and dyeing techniques.
Silhouettes were another element that catapulted Issey to success, a success that made him one of the first designers from his country to present his collections on the European catwalks and even the forerunner of some of his colleagues in Europe, such as Yohji Yamamoto or Rei Kawakubo.
As if that were not enough, I.M. added to his long list of successes the award he received in 2016 The French Legion of Honour, the highest French order of merit, and the "Praemium Imperiale" (World Culture Award), which is given only to those who have had a major influence in the sector.
Six years after receiving these awards and having been connected, despite his illness, with the fashion house team, Issey Miyake says goodbye forever; although he will be remembered eternally.