DEPRESSION unveiled its Fall/Winter 2017 collection during Berlin Fashion Week. Building on the Asian street goth atmosphere from Vol. 1, this new gang of threads takes you further into the action of street fights against a dimmed and even darker landscape. The images and moods are inspired by a series of Chinese proverbs that describe metaphorical situations of battles and warfare, and the silhouettes are arranged to reflect the messiness and giddiness of great battles.
Just like a chapter in a history book, Vo. 2 is a chapter of an epic battle between giants. Harnessing toughness through a heavy dose of denims, distressed edges and vegan leather, while maintaining the brand's signature use of black color, asymmetry and extended hemlines. And by anchoring the whole look by thick-soled sneakers lined by by metallic septum-styled rings, 'Dragon Vs Tiger' is part dark urban, and part athletic luxe.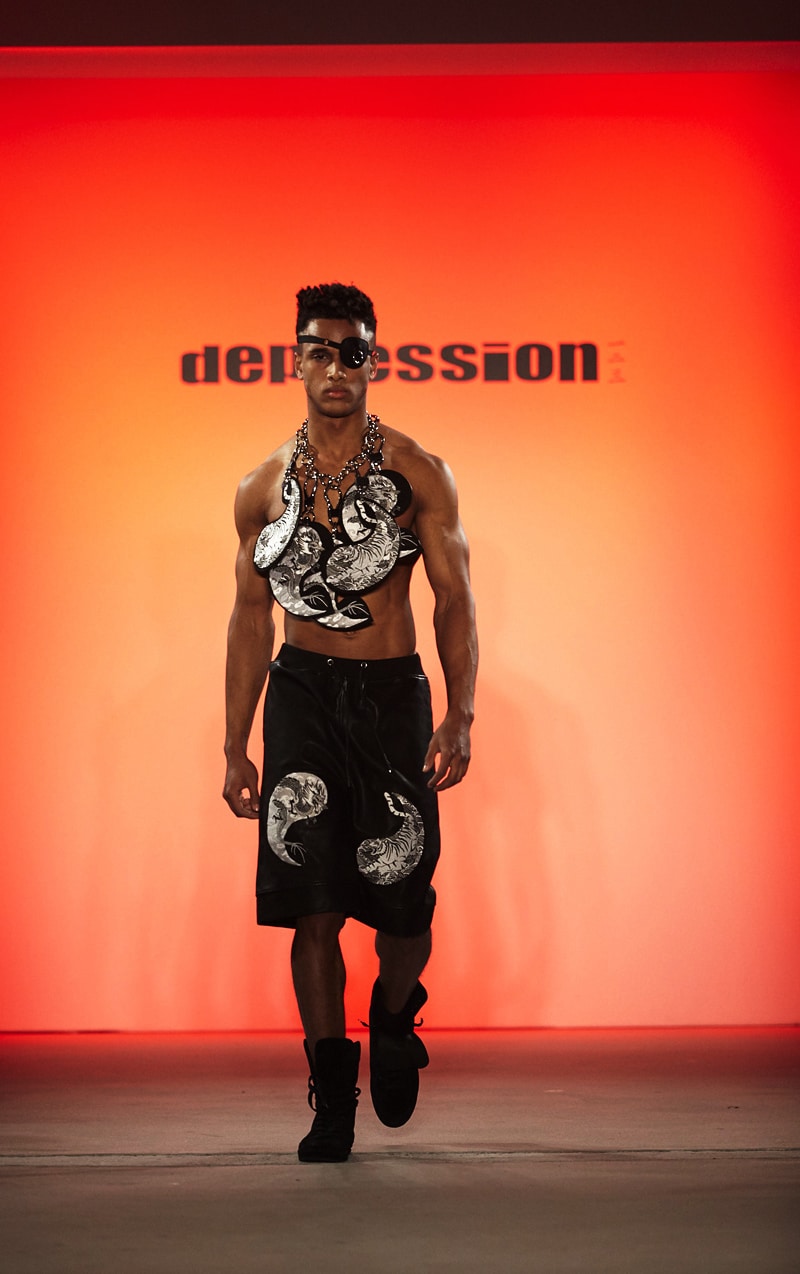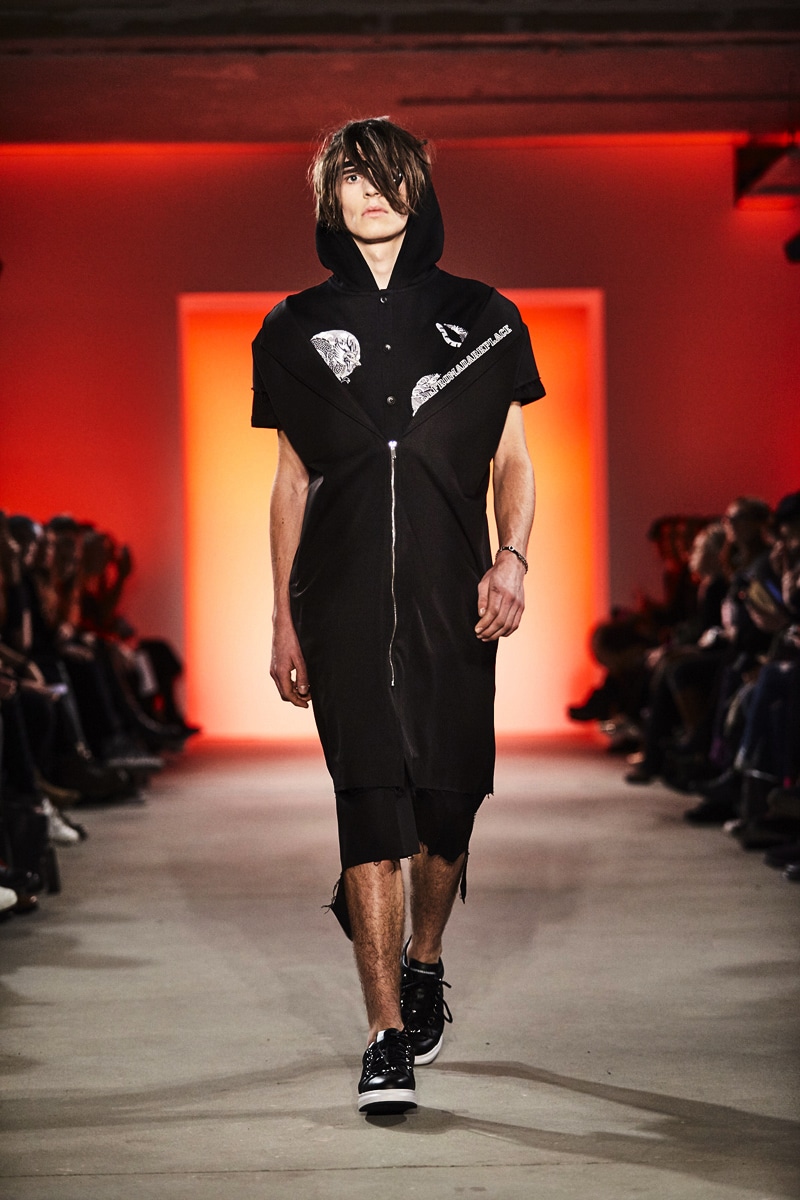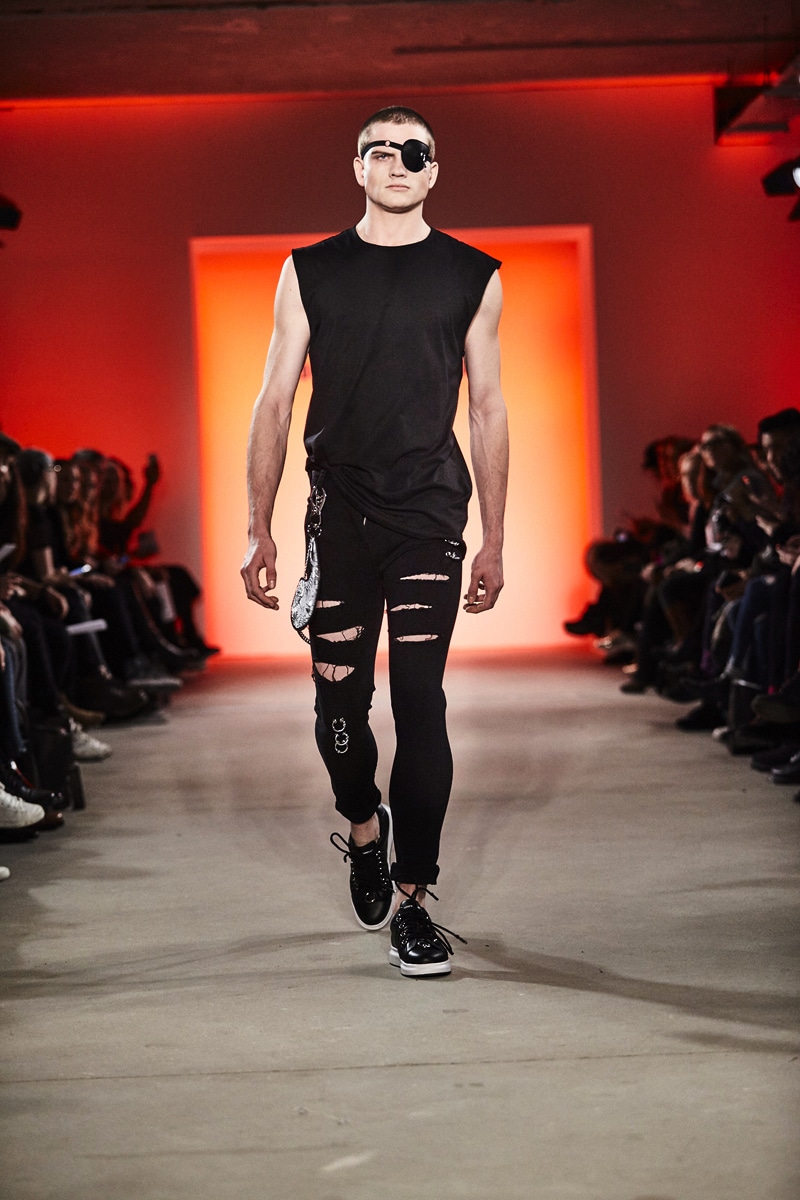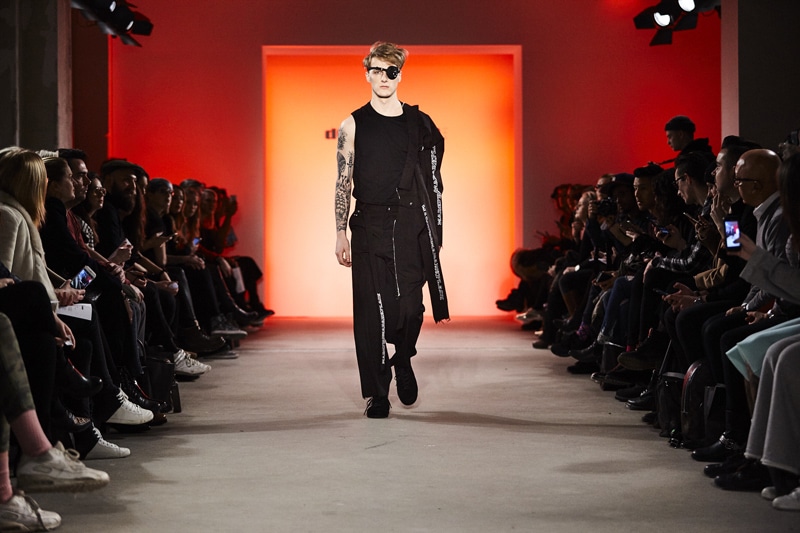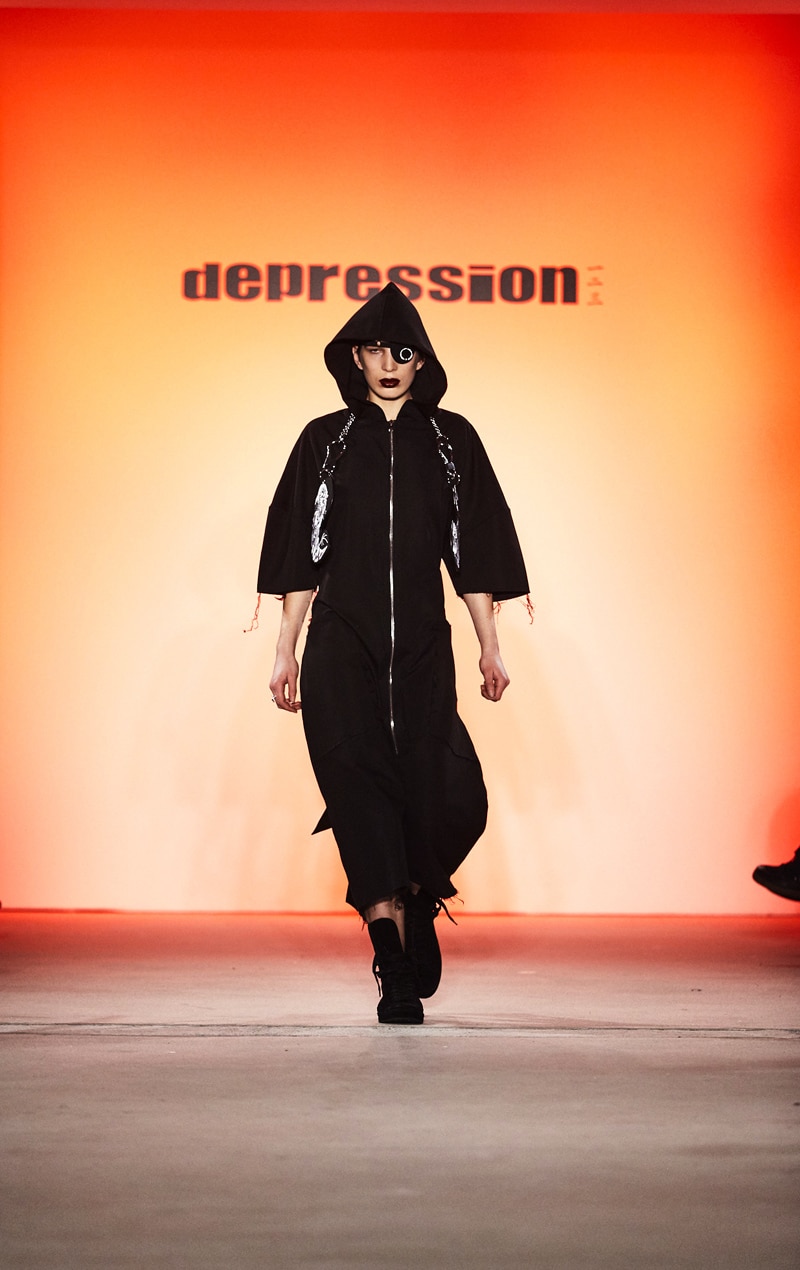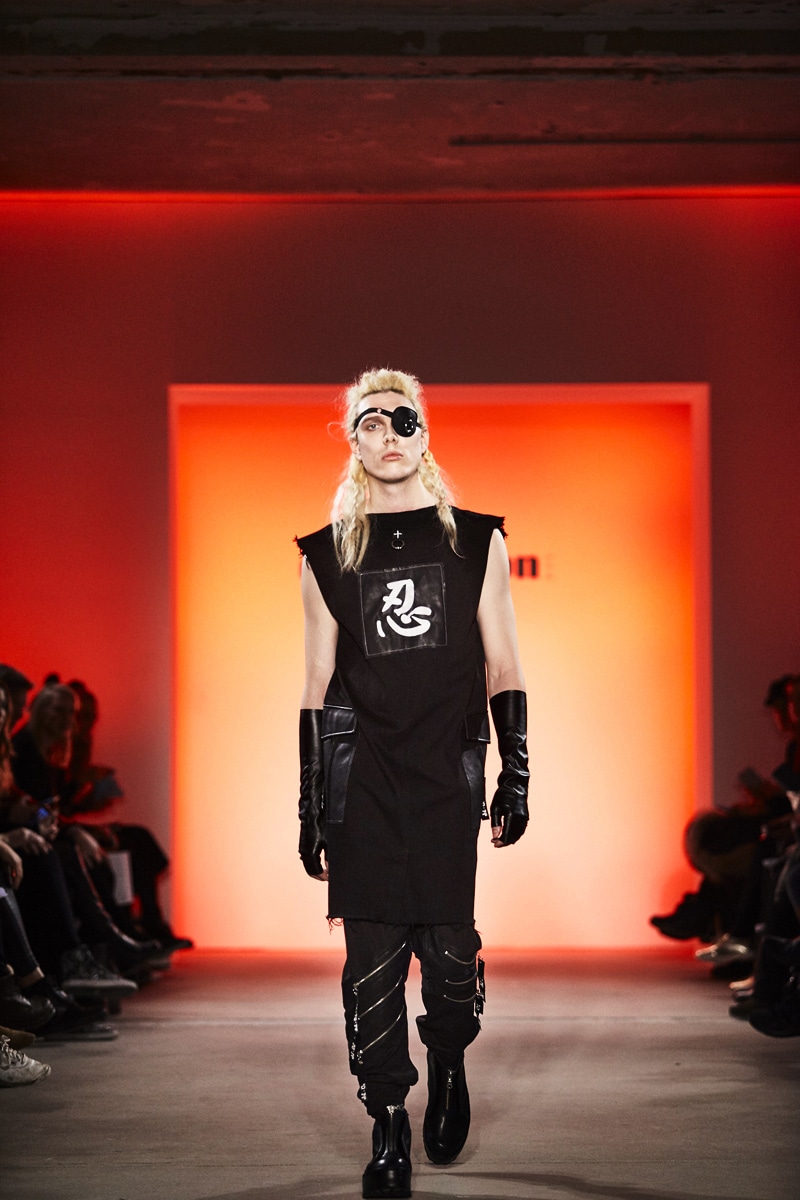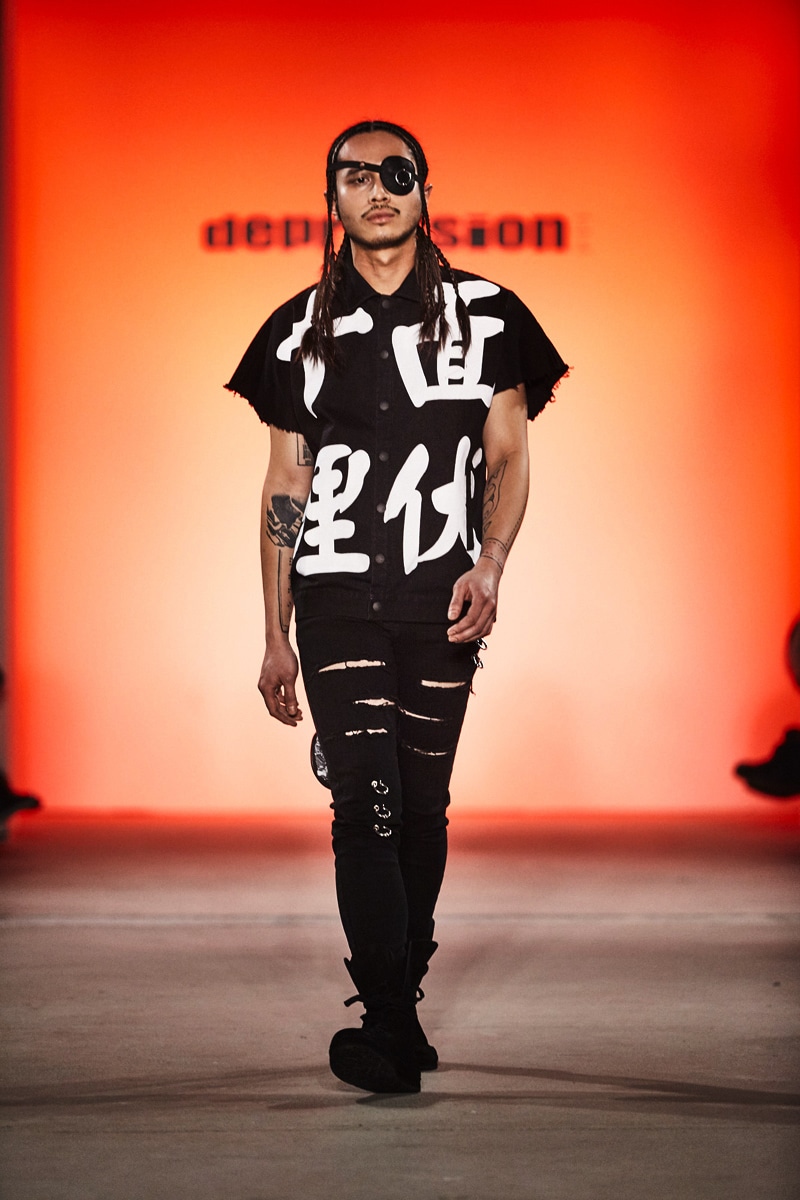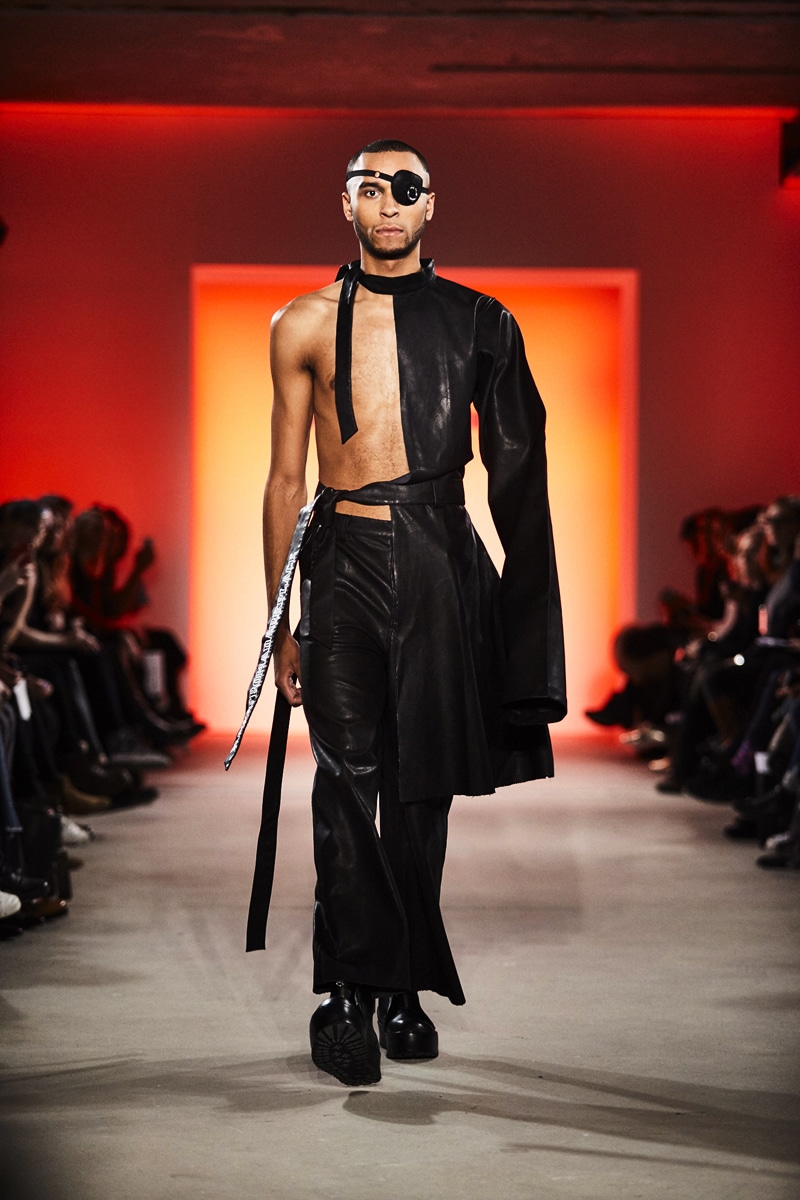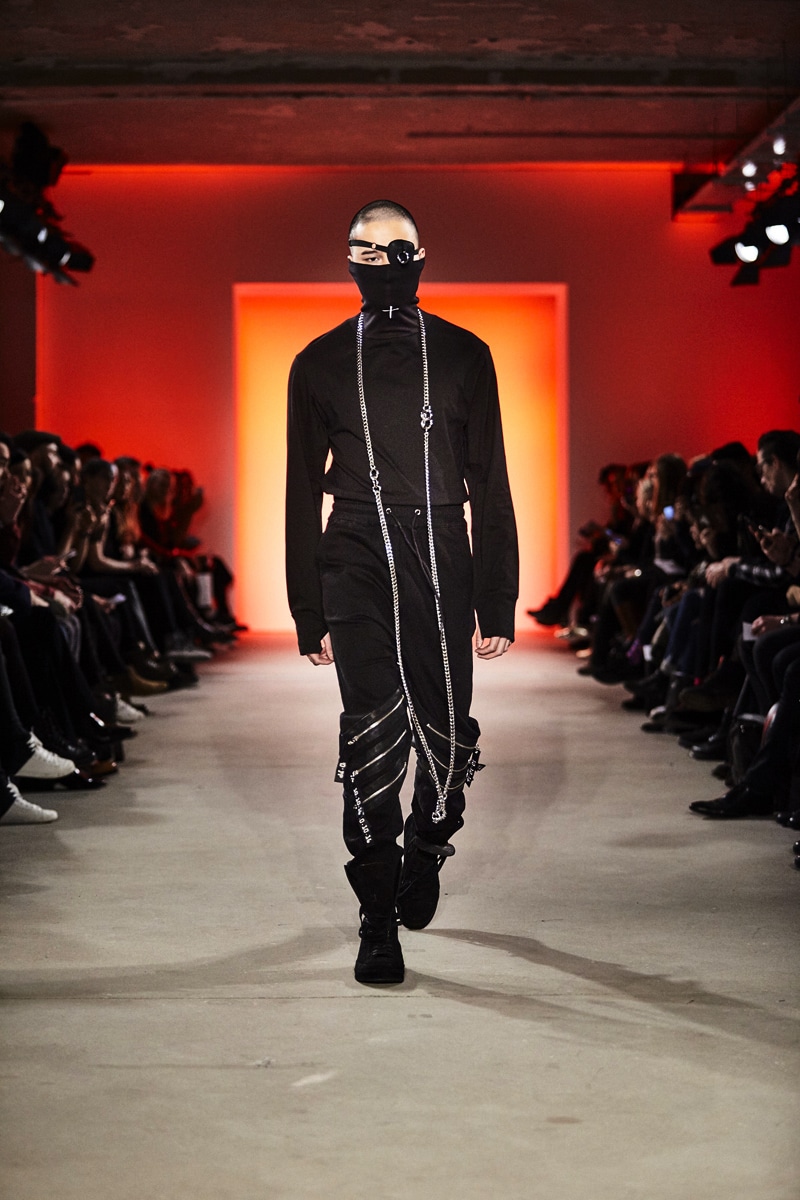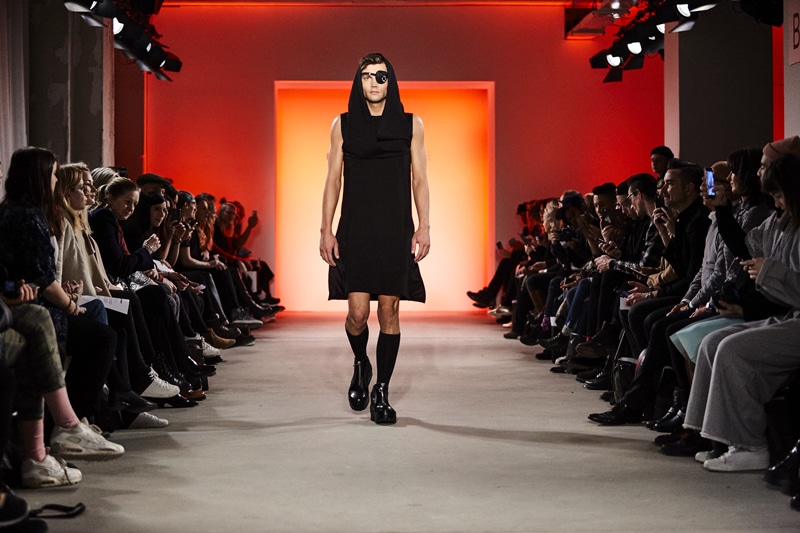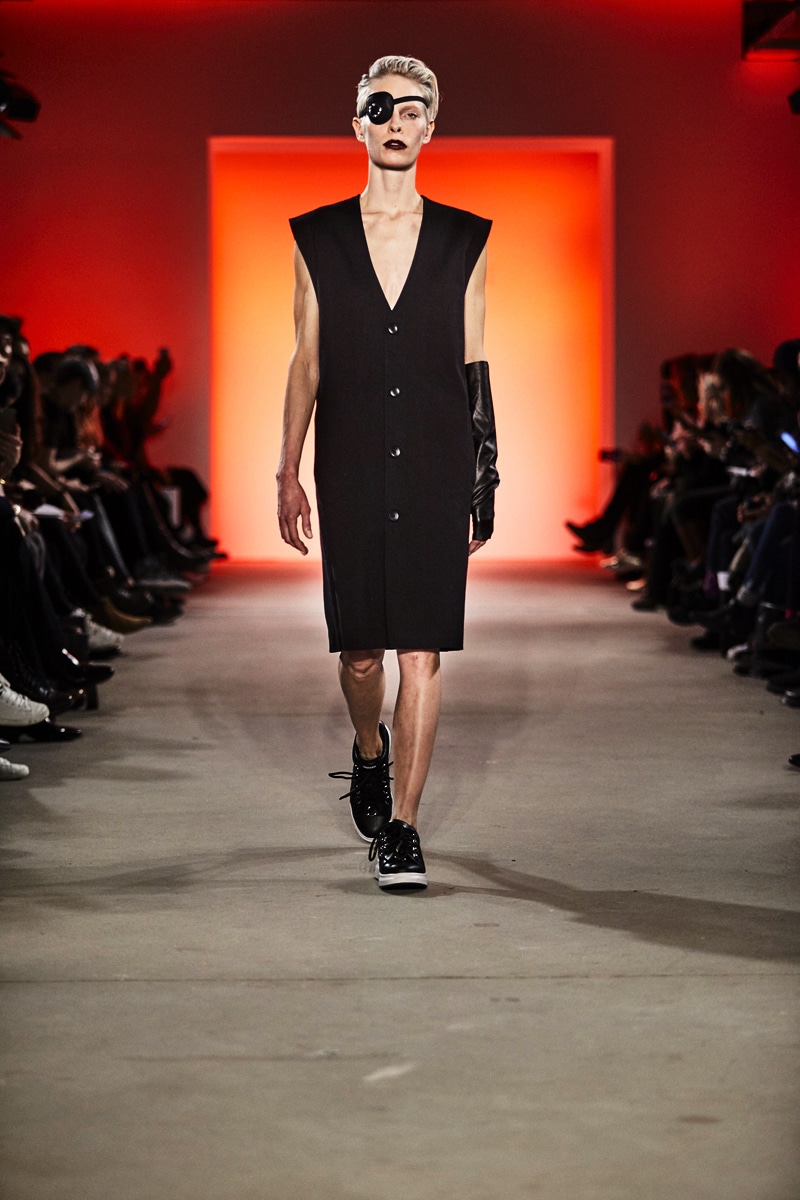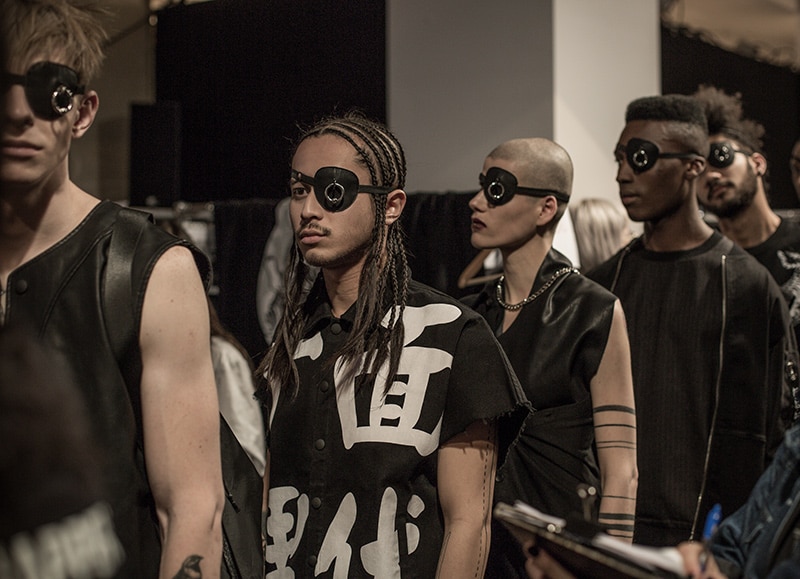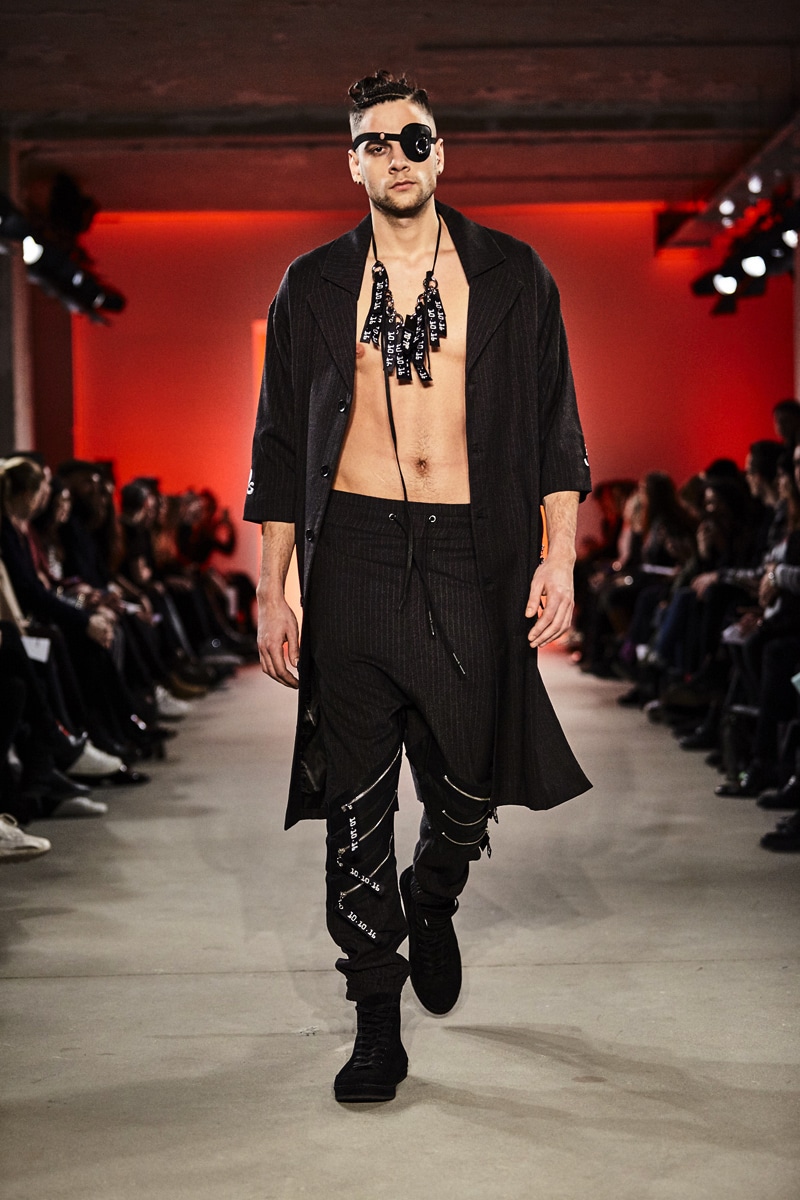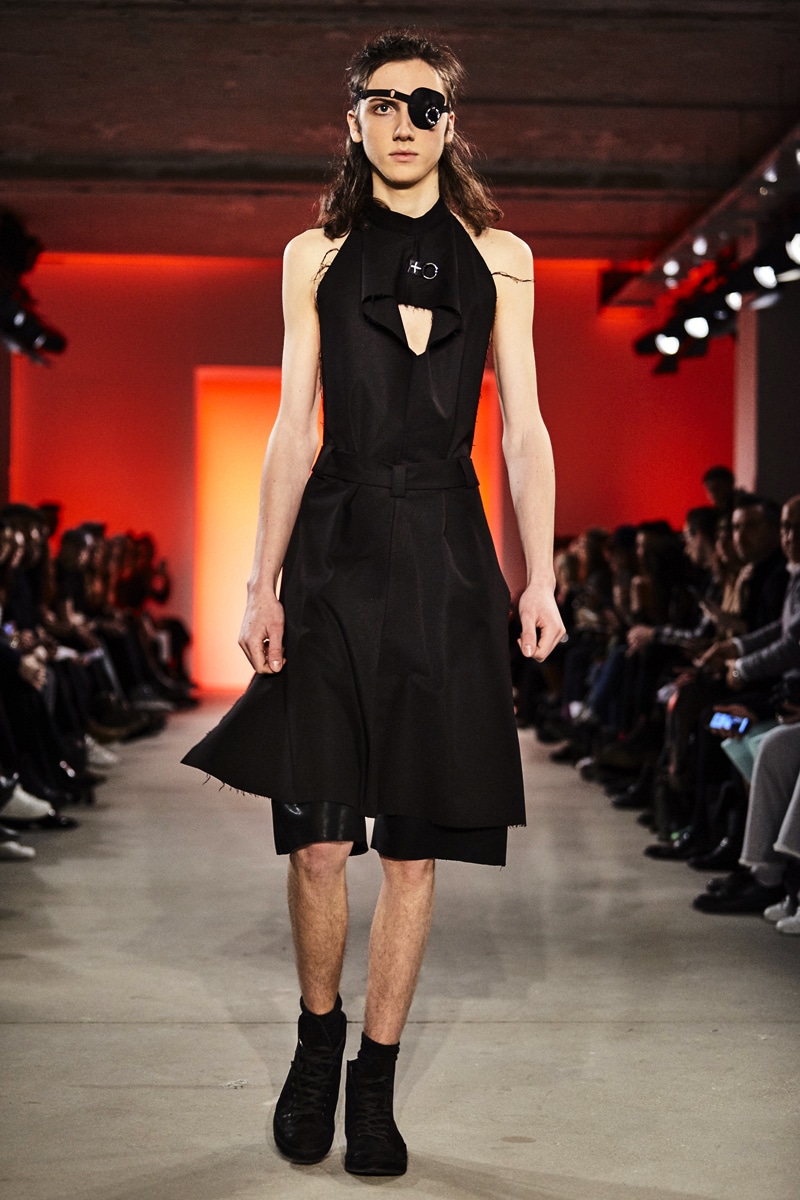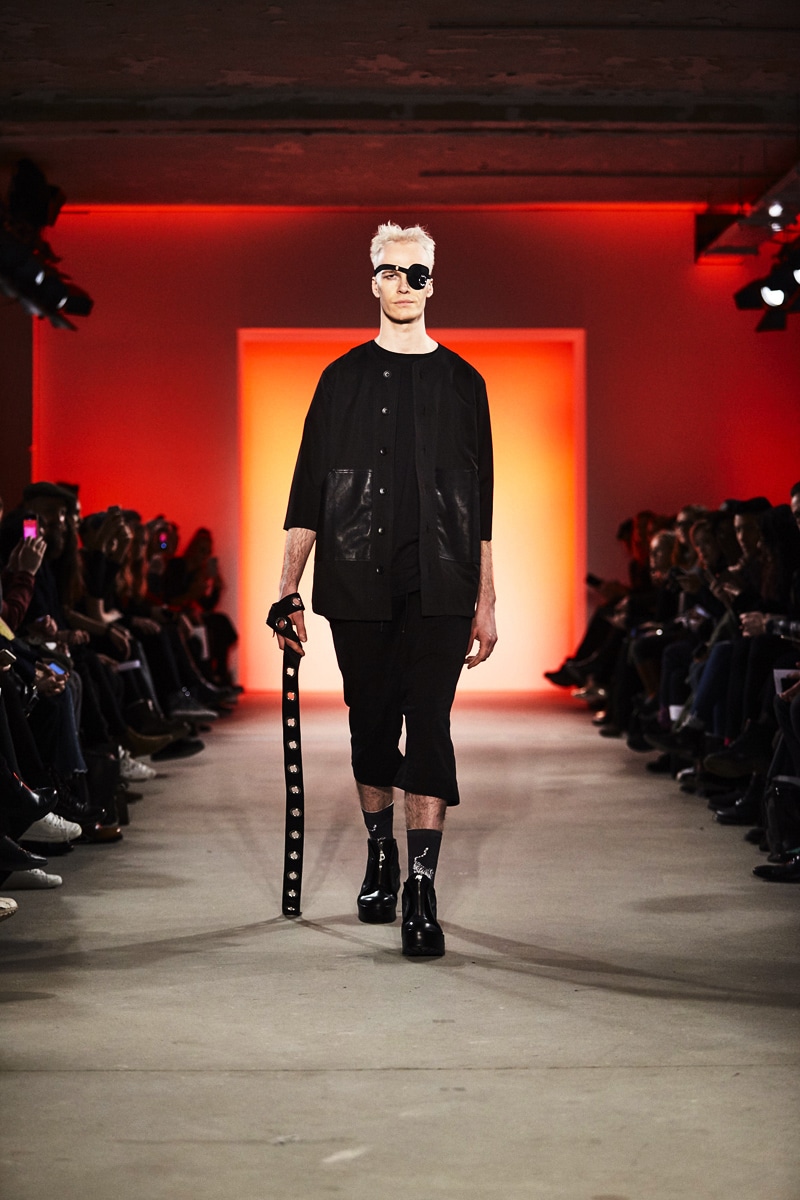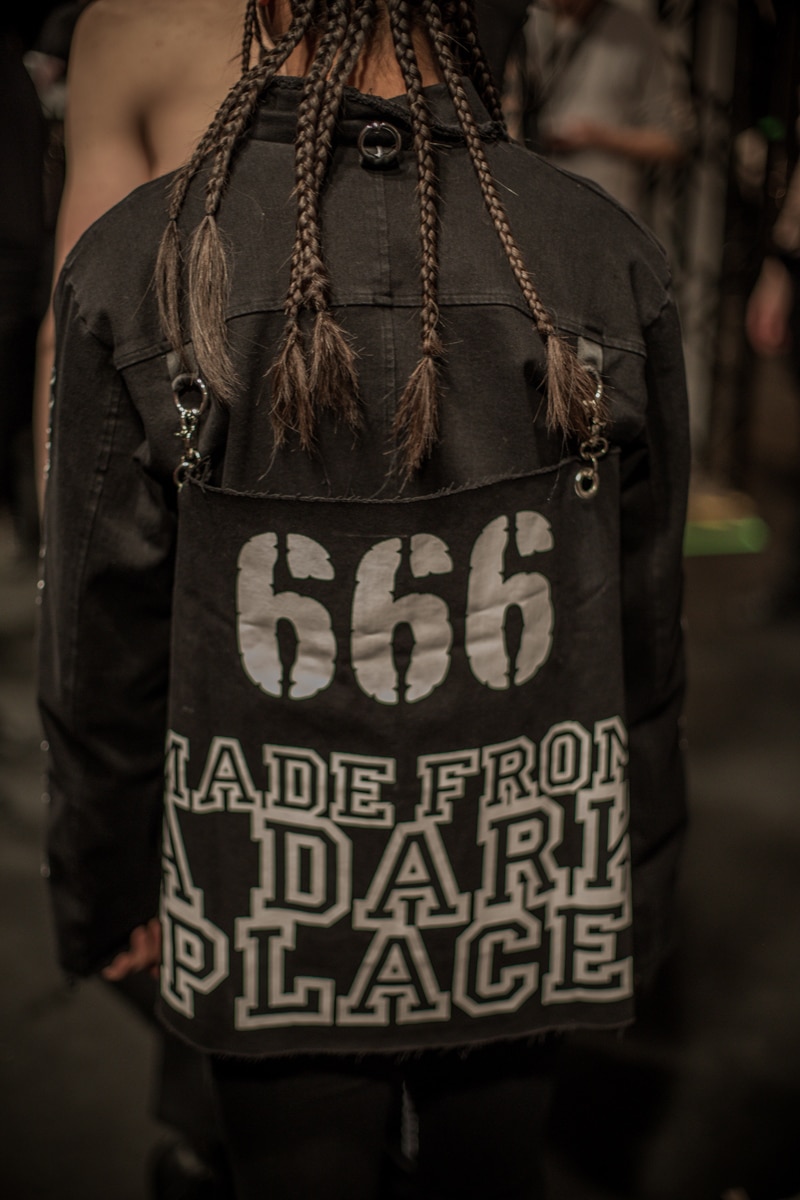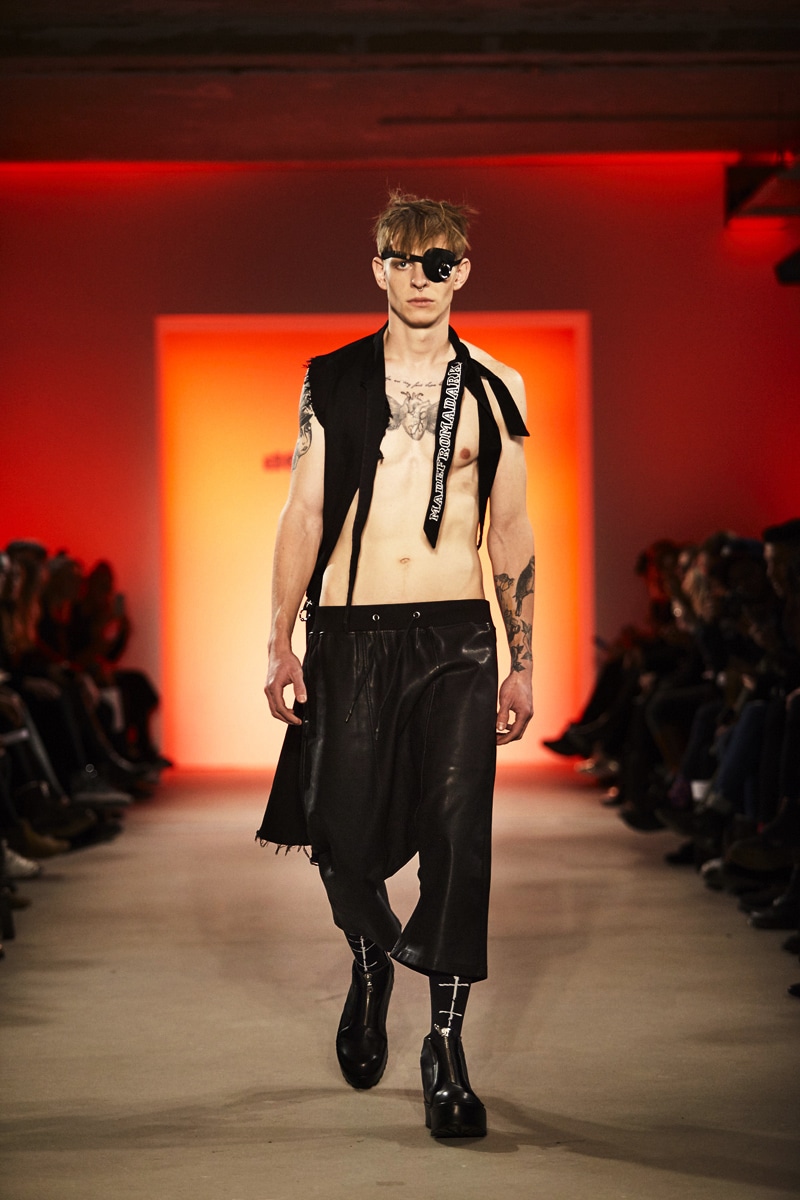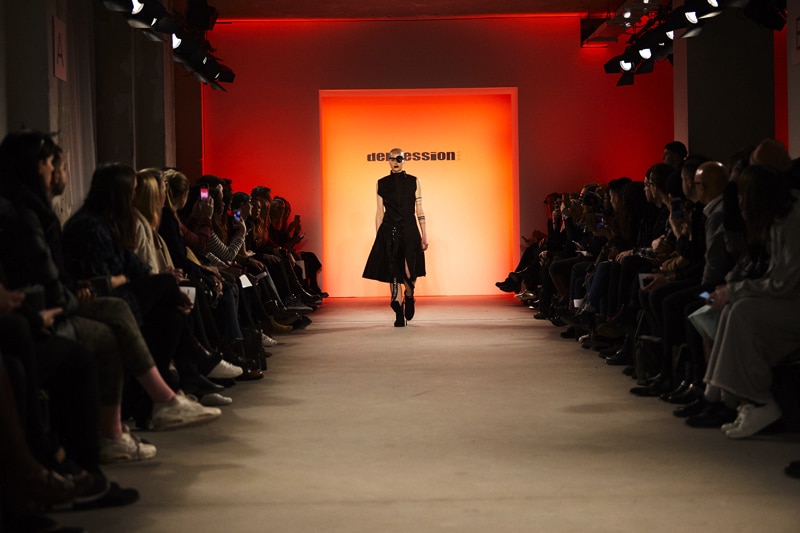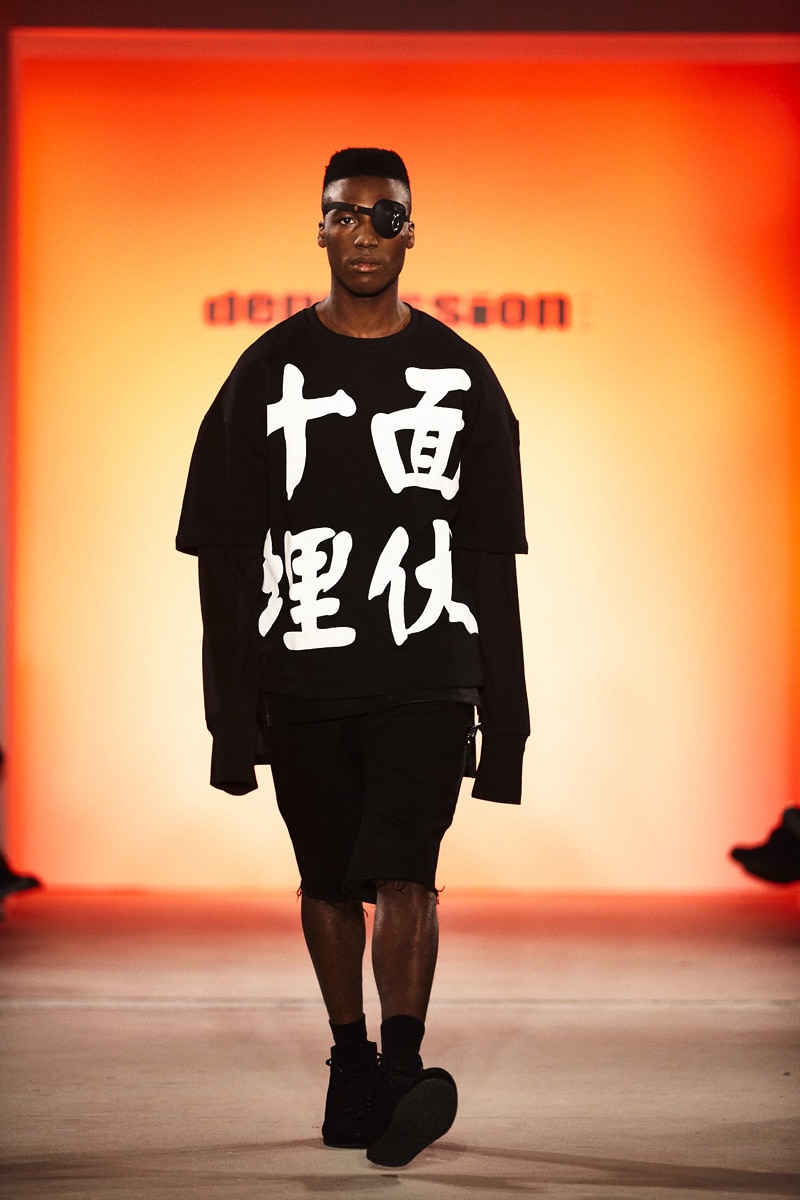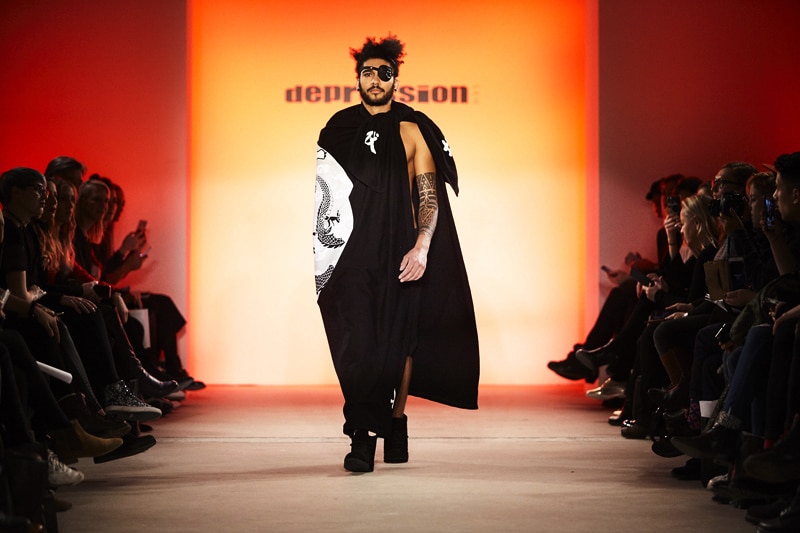 The label started in 2006, as a t-shirt store in Singapore, after designers Andrew Loh and Kenny Lim left their jobs in dismay. Feeling depressed but not defeated, the duo created DEPRESSION, a niche street wear label that is genderless and dark, like the sort that evil gangs of the future would wear. It enjoyed a loyal following because of it's street goth sub-cultural influence, and have been sold in indie stores from Tokyo to Cairo.
Credits
Photography @juergenknoth
Hair @loreal
Make-Up @toriandhain @maybelline
Music @moodswingundtosha
Shoes – Depression & Hey Day
On instagram: @depression_official #depressionofficial #dragonvstiger