This season, Bershka is back with a capsule collaboration created together with American singer-songwriter Conan Gray.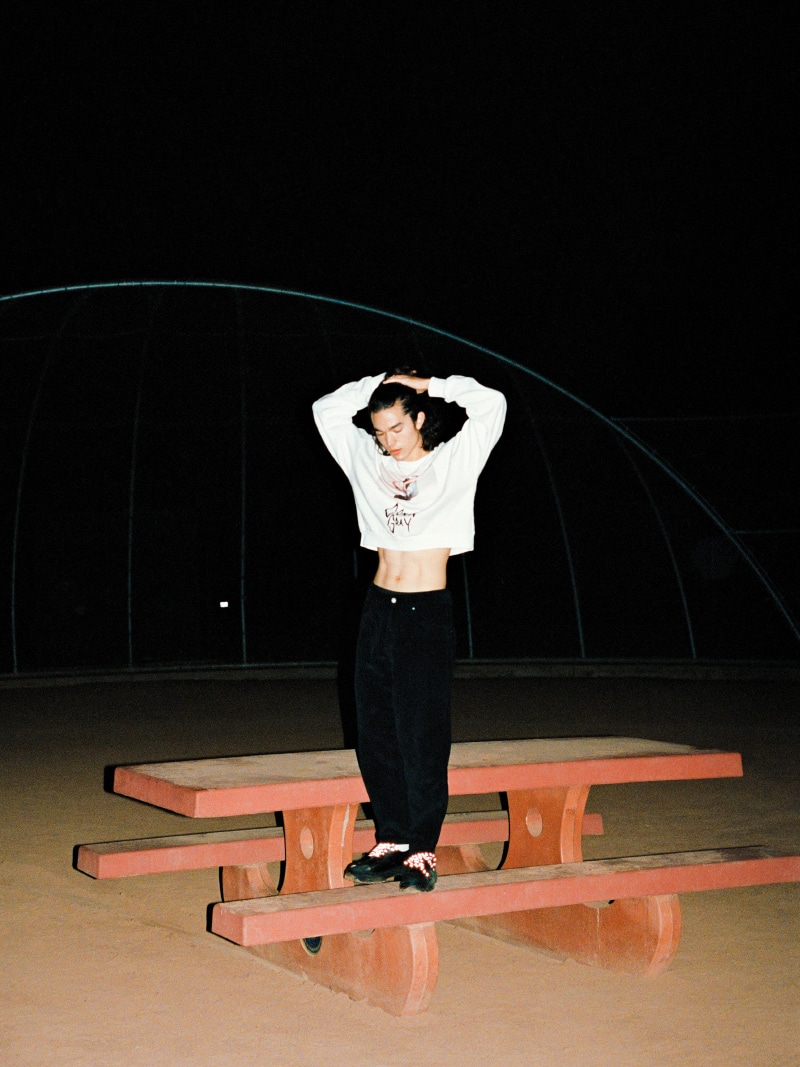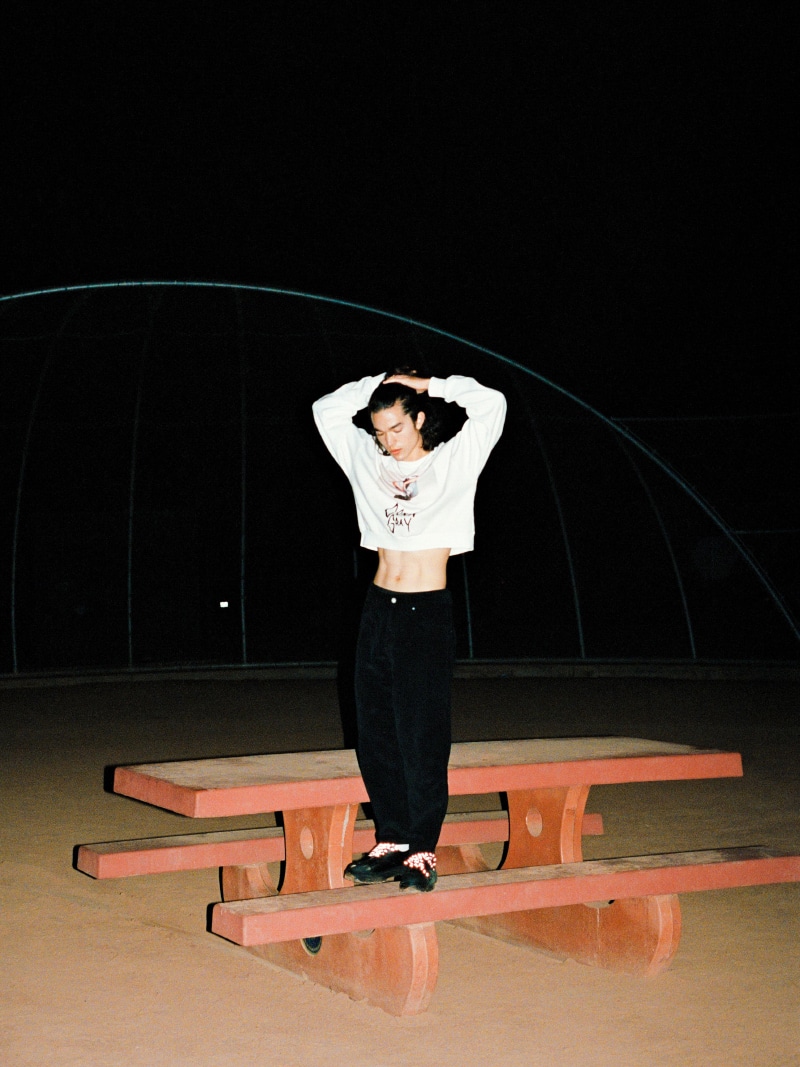 The collection reflects Conan's iconic, unisex style and personality and brings a new twist to classic denim, sweatshirts, and accessories. Playing with Conan's restless and carefree style, the collection's key garments fit perfectly with his particular aesthetic.
Gray started uploading vlogs and covers to YouTube when he was a teenager. His debut studio album "Kid Krow" was released in March 2020 and reached number 5 on the Billboard 200, becoming the biggest debut for a new artist in the US in 2020. Following the international success from "Maniac", his latest single "Heather" ranks number 20 on the Billboard Global 200 and is one of the most popular songs in the world right now.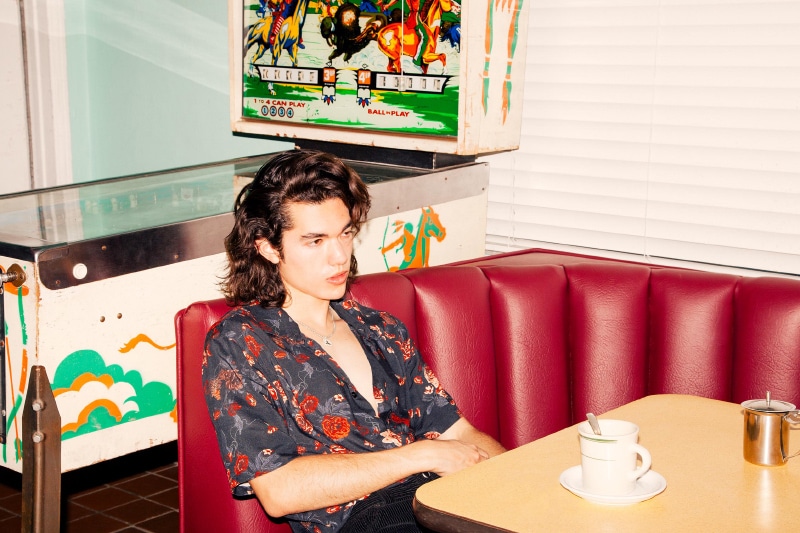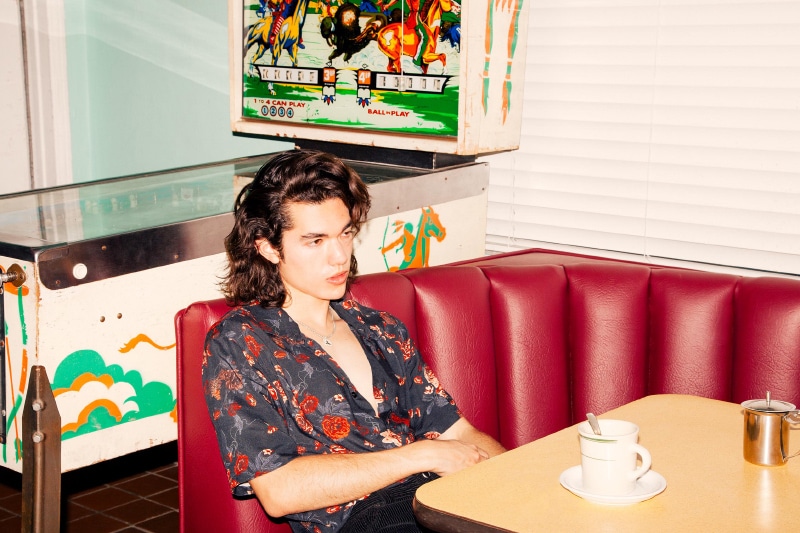 We had the chance to speak with him about growing up mixed-race in Texas, music, and his collaboration with Bershka. Here is what he told us:
Hello! It's a pleasure to talk to you. You released your debut album 'Kid Krow' this March and you got the fifth spot on the Billboard 200, becoming the most popular new artist of 2020 in the United States. ¡Congratulations! How was it to release an album you've worked so hard on during a global pandemic?
Thank you! I wrote the entire album in my bedroom, so it felt fitting to release it from my bedroom as well. Everybody's safety is what's most important. I was raised on the internet, so being able to experience my own debut, the album release on the internet, the same way I experienced all of my favorite artists' albums growing up, felt special.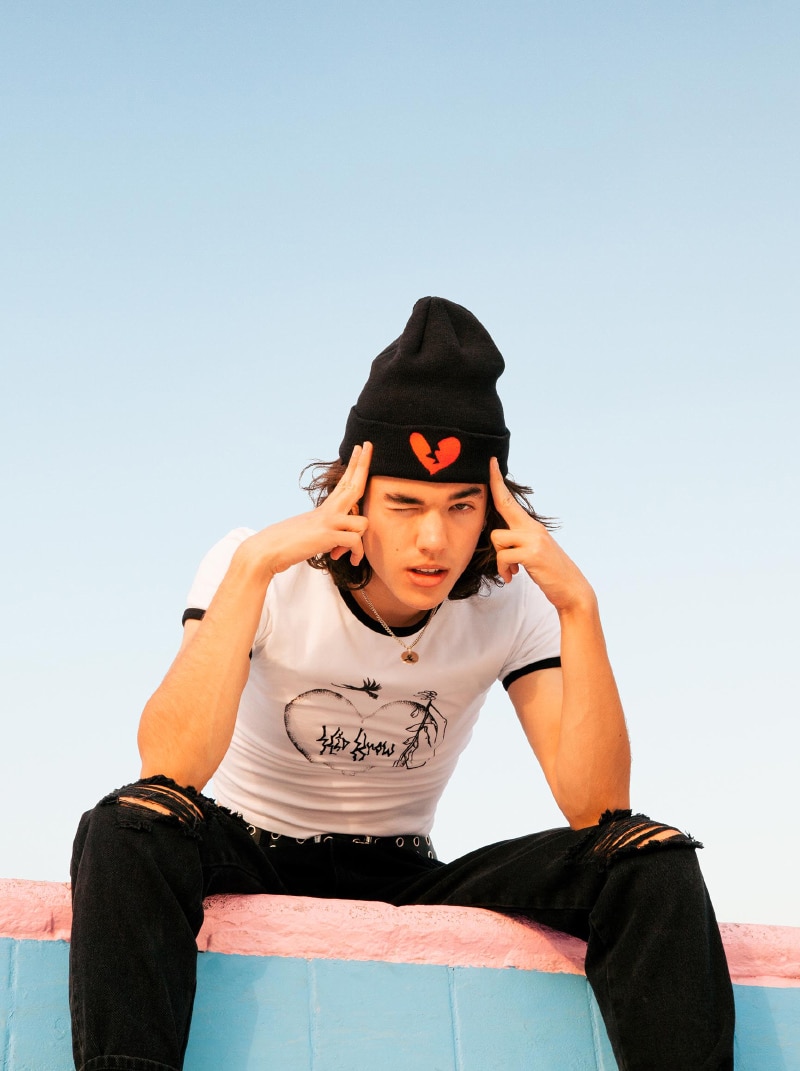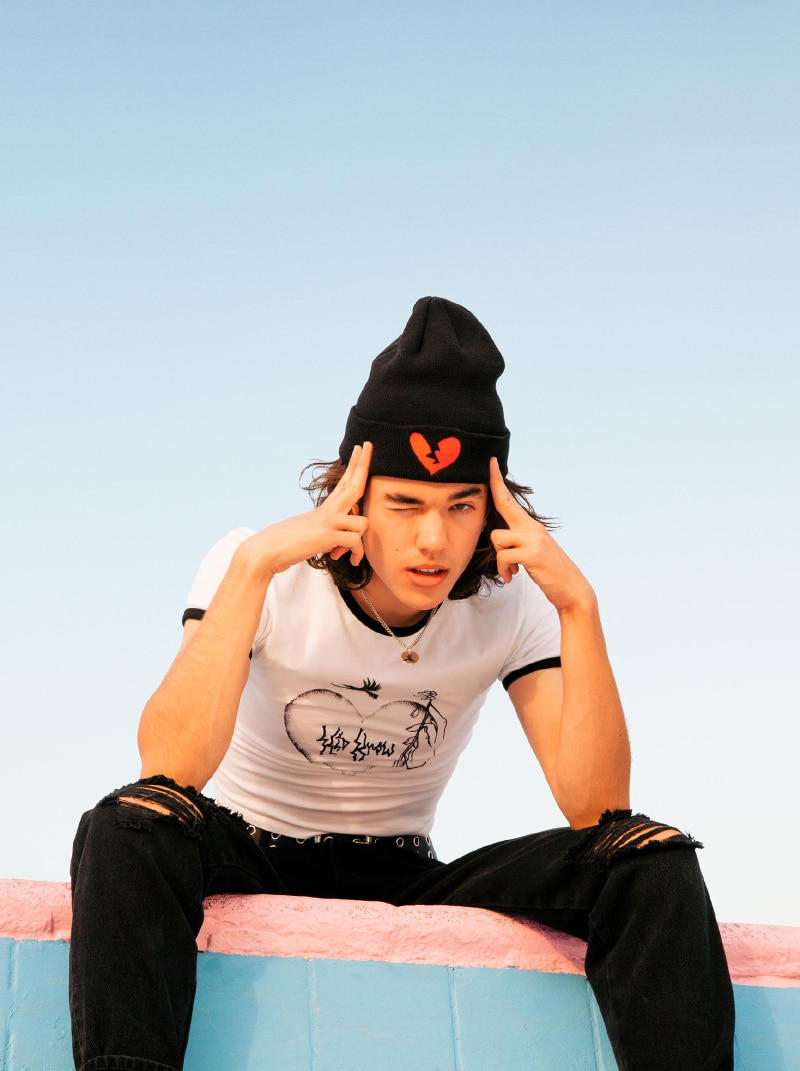 Let's put ourselves in a situation where someone doesn't know you yet. Even though it would seem strange to us, how would you describe yourself? Who is Conan Gray and how does his music sound?
I prefer not to think about the fact that I exist in anybody's perception other than my own, but if I had to describe myself I'd say think……small flower that was violently stepped on over and over, then put a mic up to its petals and think of what it would say if you asked it "how do you feel?'.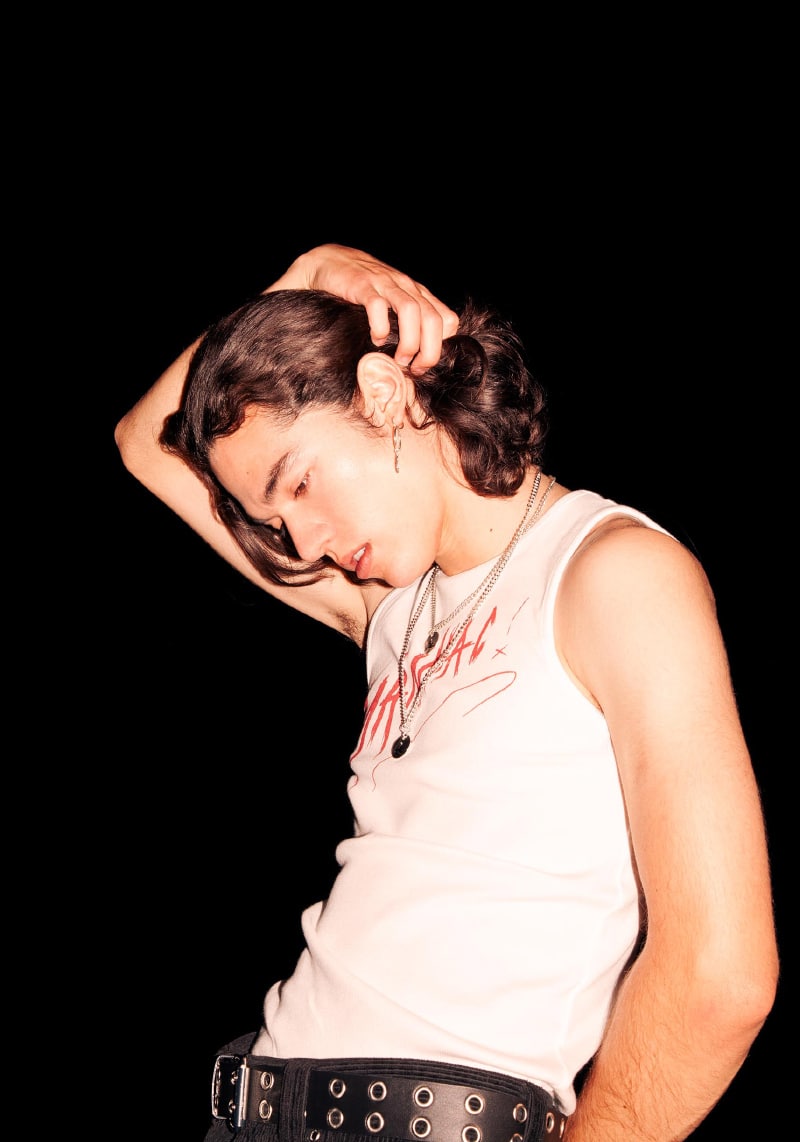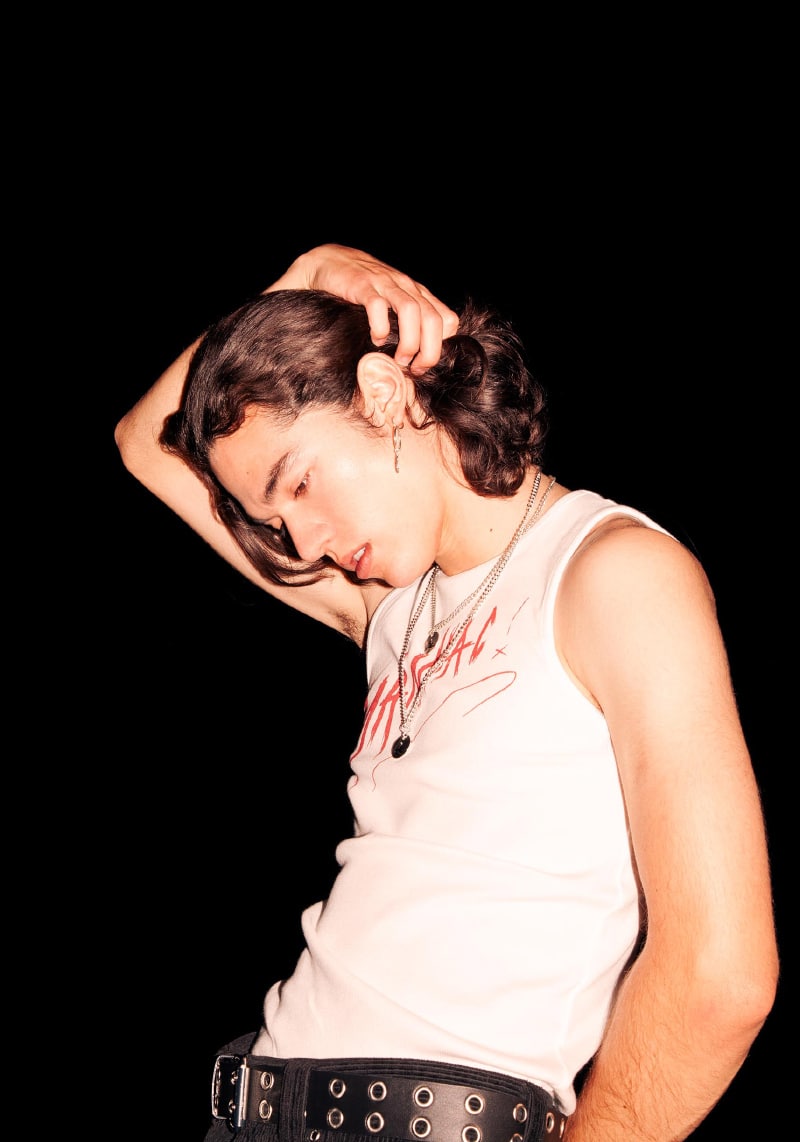 'Kid Krow' is an album where rough childhood experiences of poverty, abuse, and discrimination, teenage experiences with toxic relationships, heartbreak, and loneliness take place. ¿How is it been growing up as a child of mixed race in Texas? You're based in Los Angeles now. ¿What does this change mean to you?
Growing up mixed-race in Texas was very isolating. I didn't have many friends and I didn't know where I belonged, so I've spent most of my life glued to the walls, watching people with my mouth zipped shut. I think that's why I started songwriting, it was how I learned to speak. Being in LA now I feel pretty similarly, I don't feel quite comfortable in the city (yet). I think I'll always be a Texan.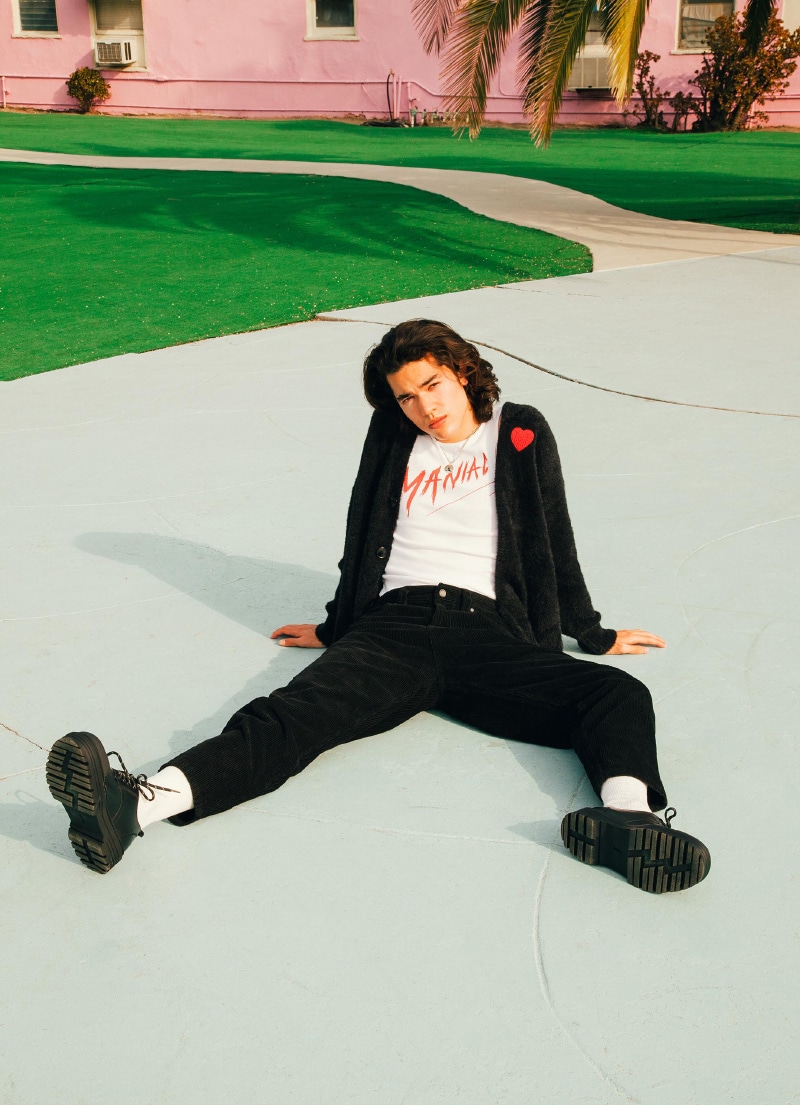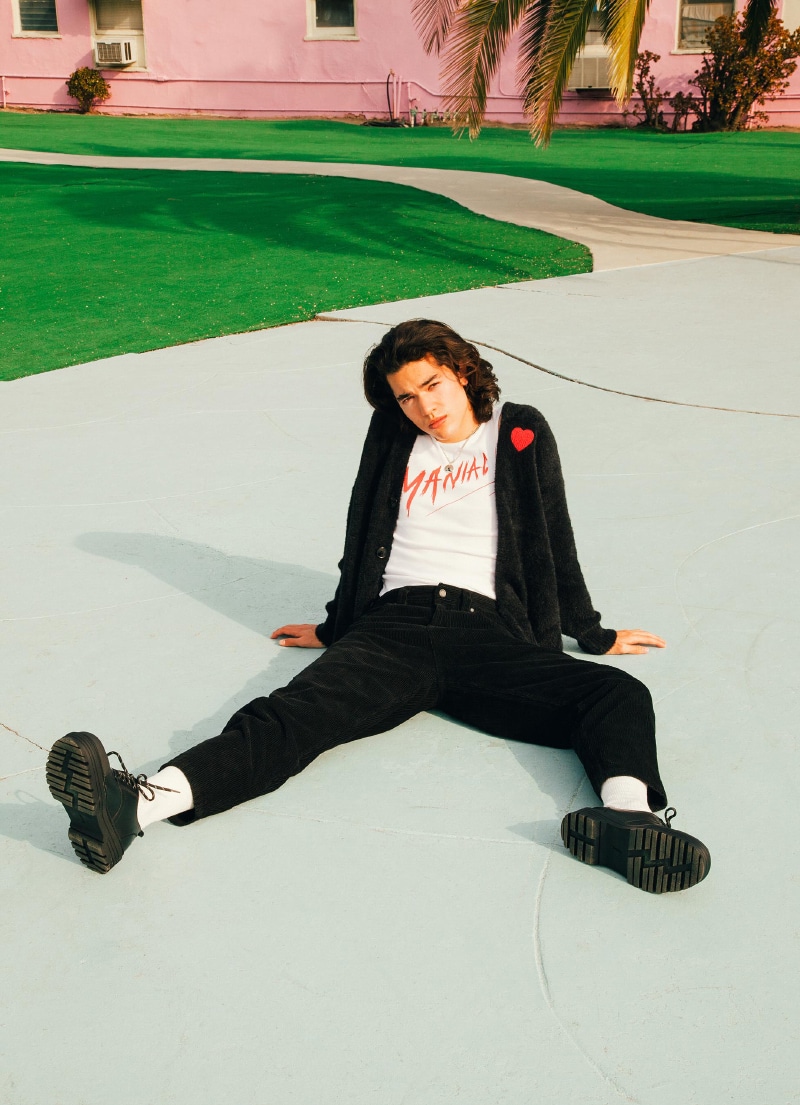 For someone who started out with nothing more than Garageband and a microphone attached to a lamp and has made himself into a success story, what does it mean to you to collaborate with a brand like Bershka? What has it been like to work with them?
It's surreal and such a pleasure. I've spent my whole life taking little ideas and trying my best to turn them into something I can touch and feel, something more real than a concept. Being able to work with Bershka to take my drawings and photos and turn them into something people will wear is so exciting.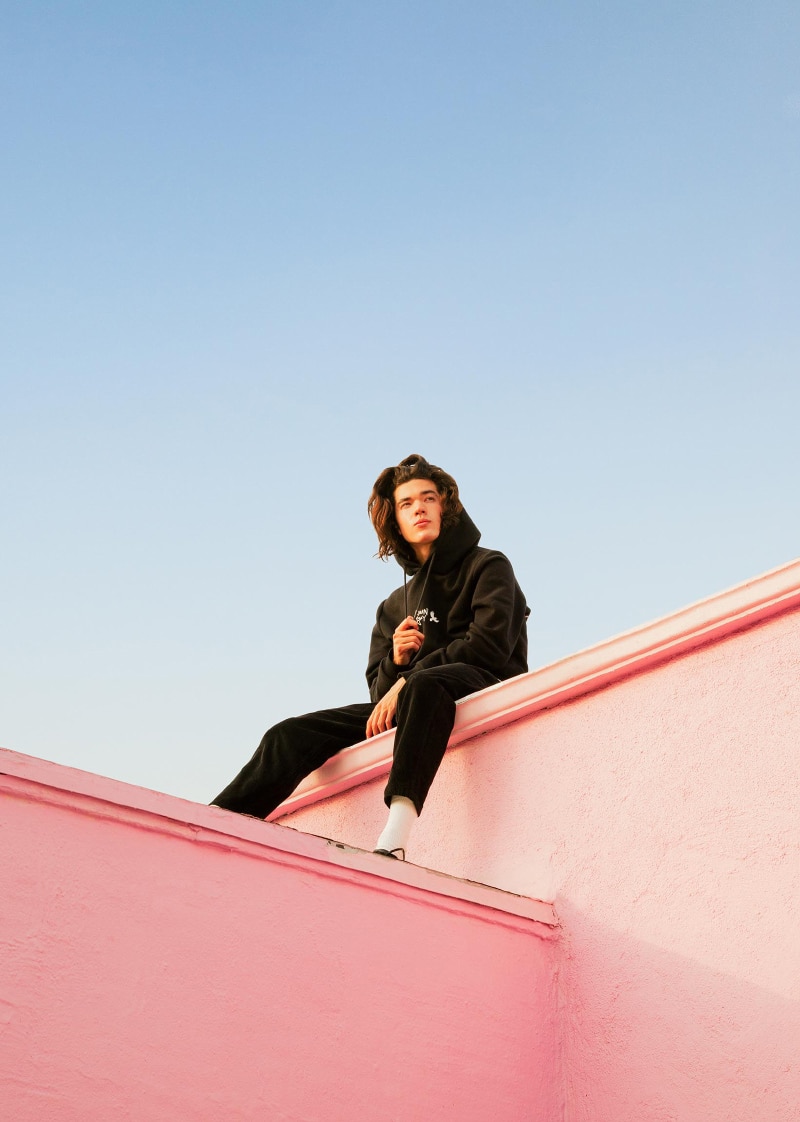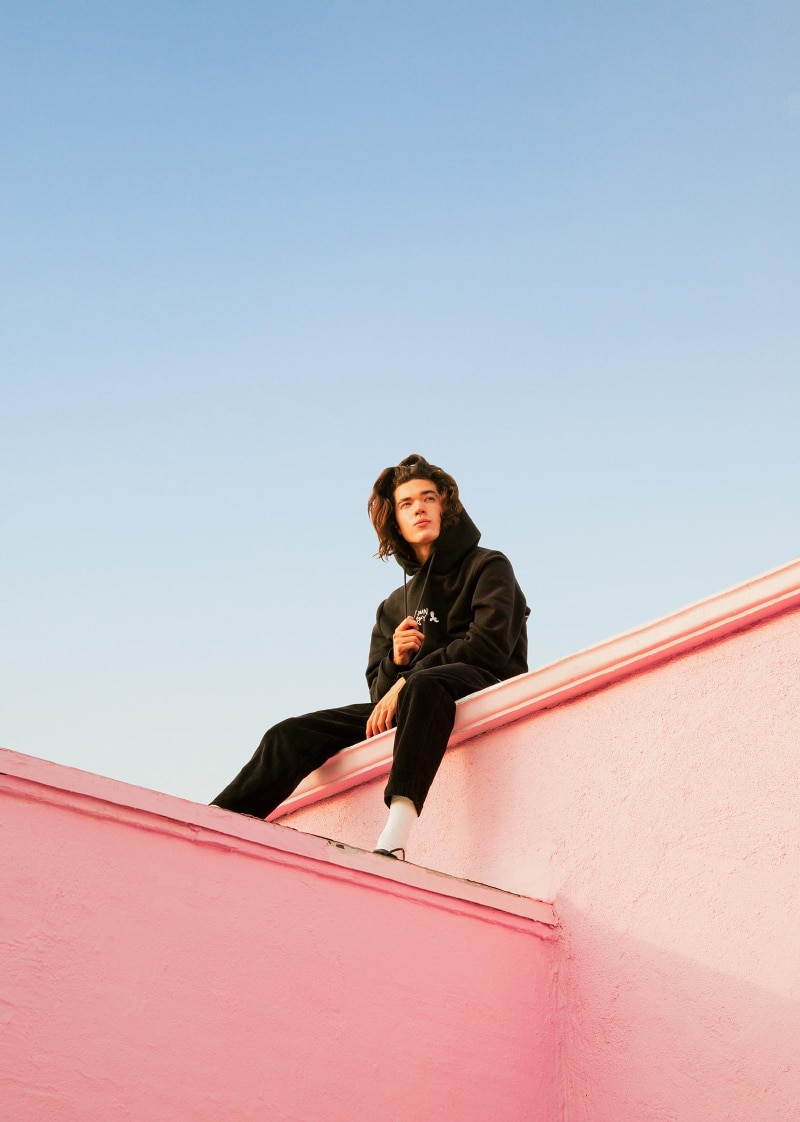 In your social media, we can see hundreds of outfits and how you play with fashion. It has even taken center stage in one of your singles, 'Heather', in which you tell us "You gave her your sweater, it's just polyester, but you like her better, wish I were". What is your relationship with fashion? If you had to materialize your music into a wearable outfit, what would it be?
Fashion has been an outlet for me to be able to break out of my own boundaries and express myself in ways I never allowed myself to as a kid. I love being able to constantly reinvent myself to my mood of the day and I hope the clothes from this collection will help others do the same with fashion! If I had to materialize Kid Krow into a wearable outfit, it would exactly be this collection with Bershka.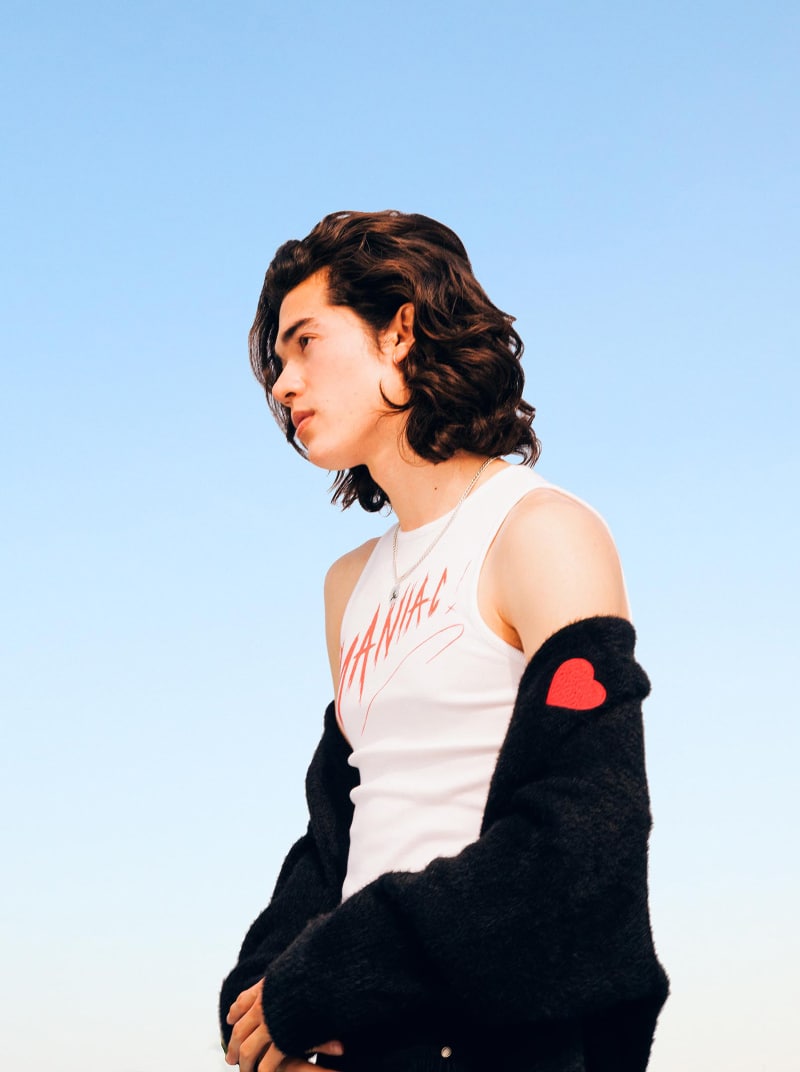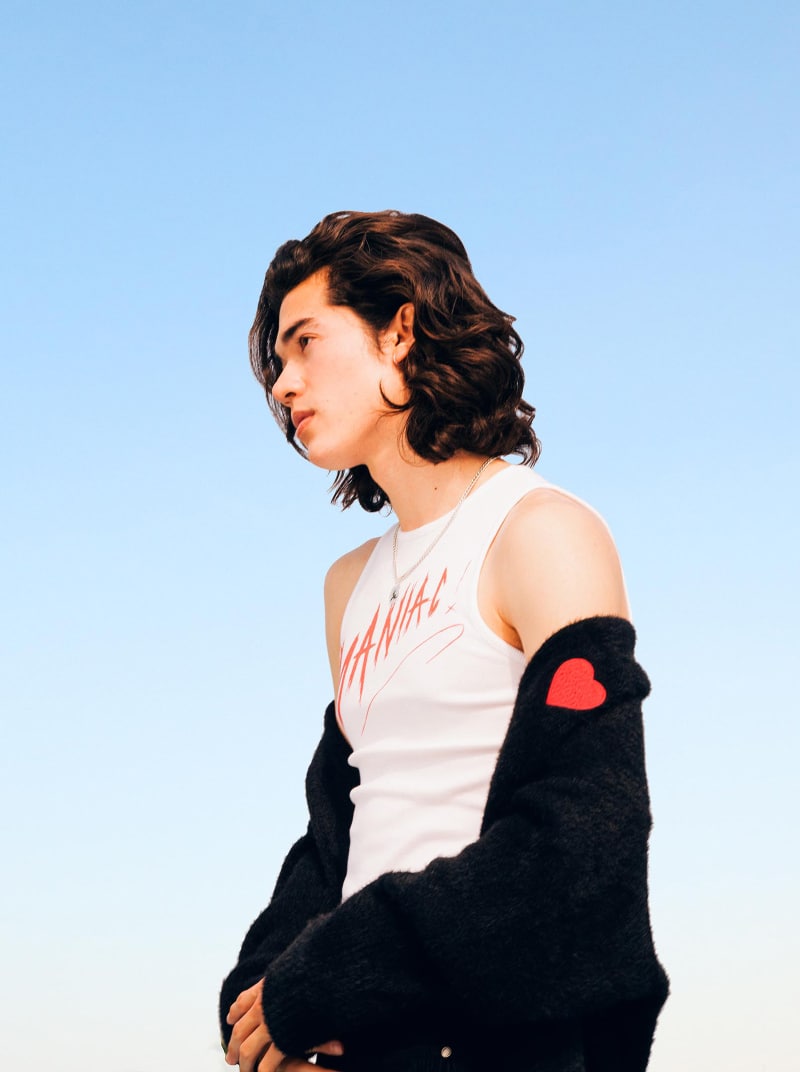 If you had to pick only one of the pieces you present in this collection with Bershka, which one would you keep? Why?
It's hard to choose since I had so much fun making each piece, but I'd say the black corduroy pants. They're perfect for winter, and just a nice spin on a classic black pant. I'll be wearing them all year long.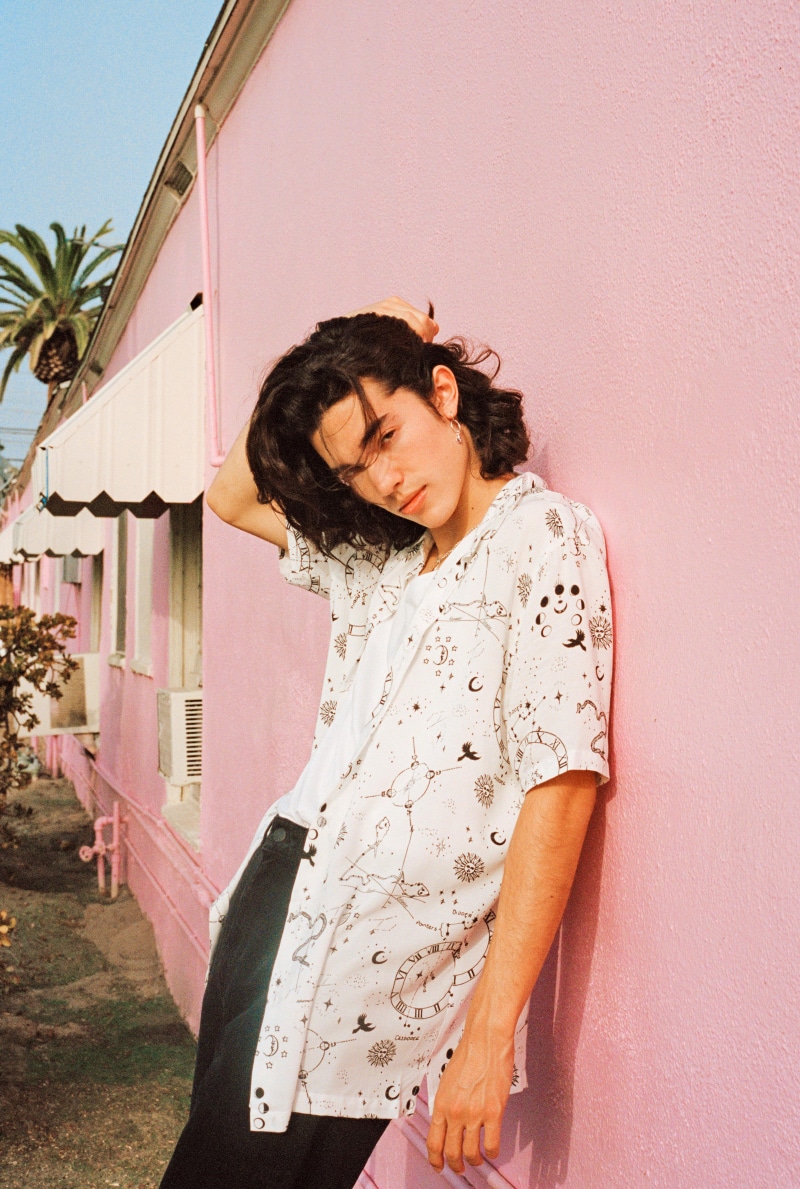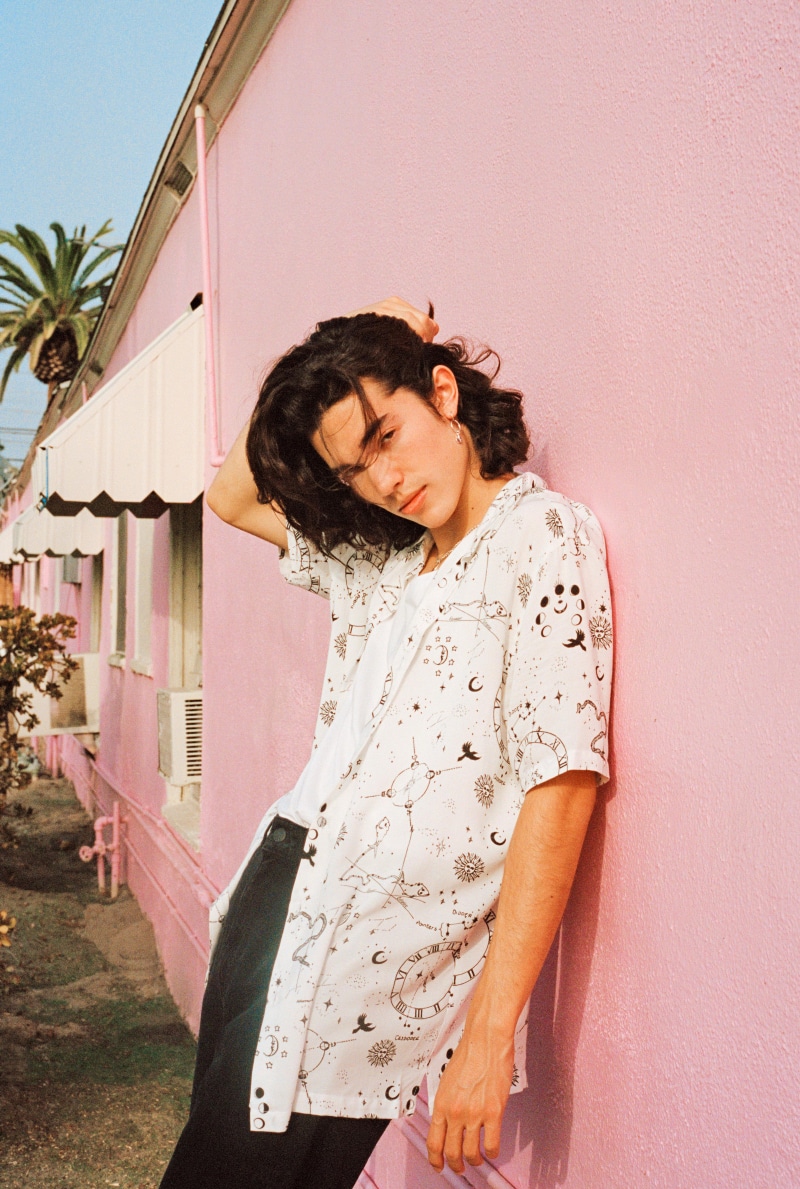 A successful debut album, sold-out tours throughout North America, Europe, and Australia, appearances on posters at festivals like Lollapalooza and Coachella, being called 'Prince of Pop' by MTV… And now, a collection with Bershka. ¡That's awesome! What can we expect from Conan Gray now? What are your short- and long-term plans?
I've been working very hard on a lot of new things; everybody is just going to have to wait and see! People can definitely expect some new music, as I never stop writing. Thank you very much!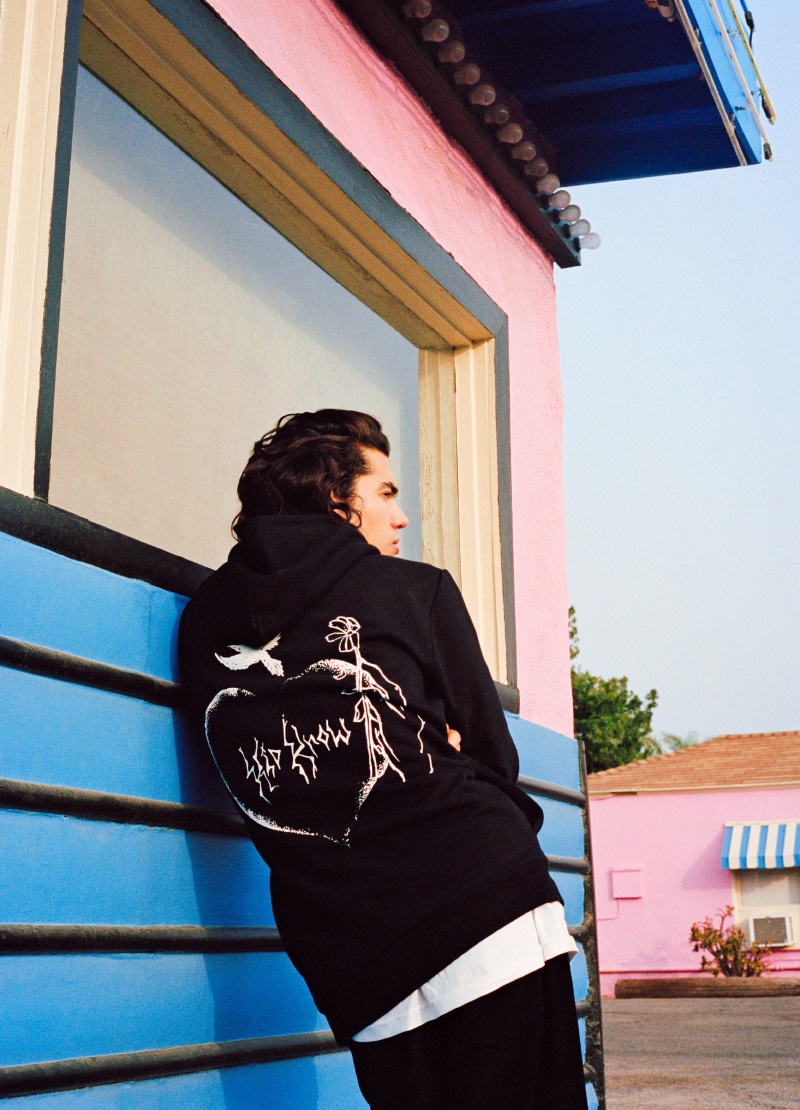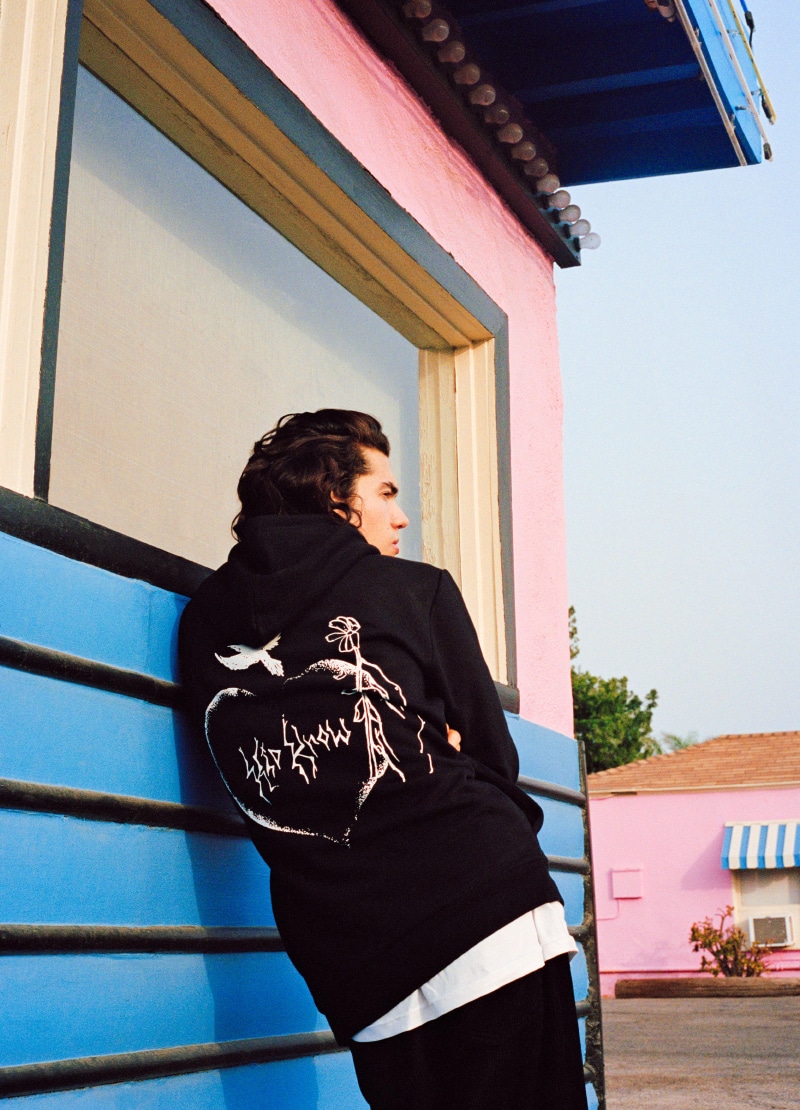 Available on www.bershka.com and selected stores starting Friday 16th October