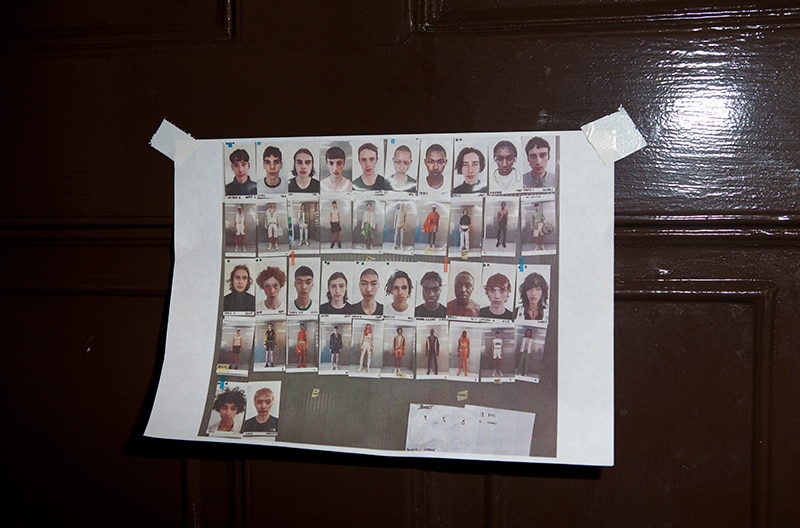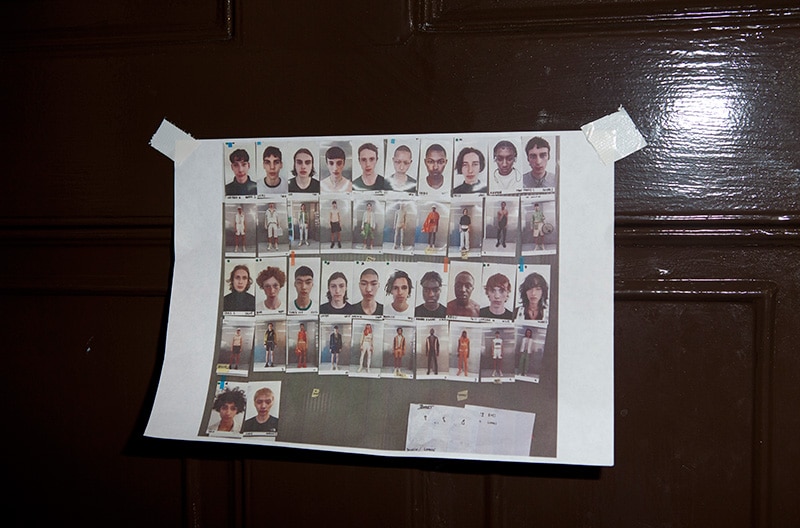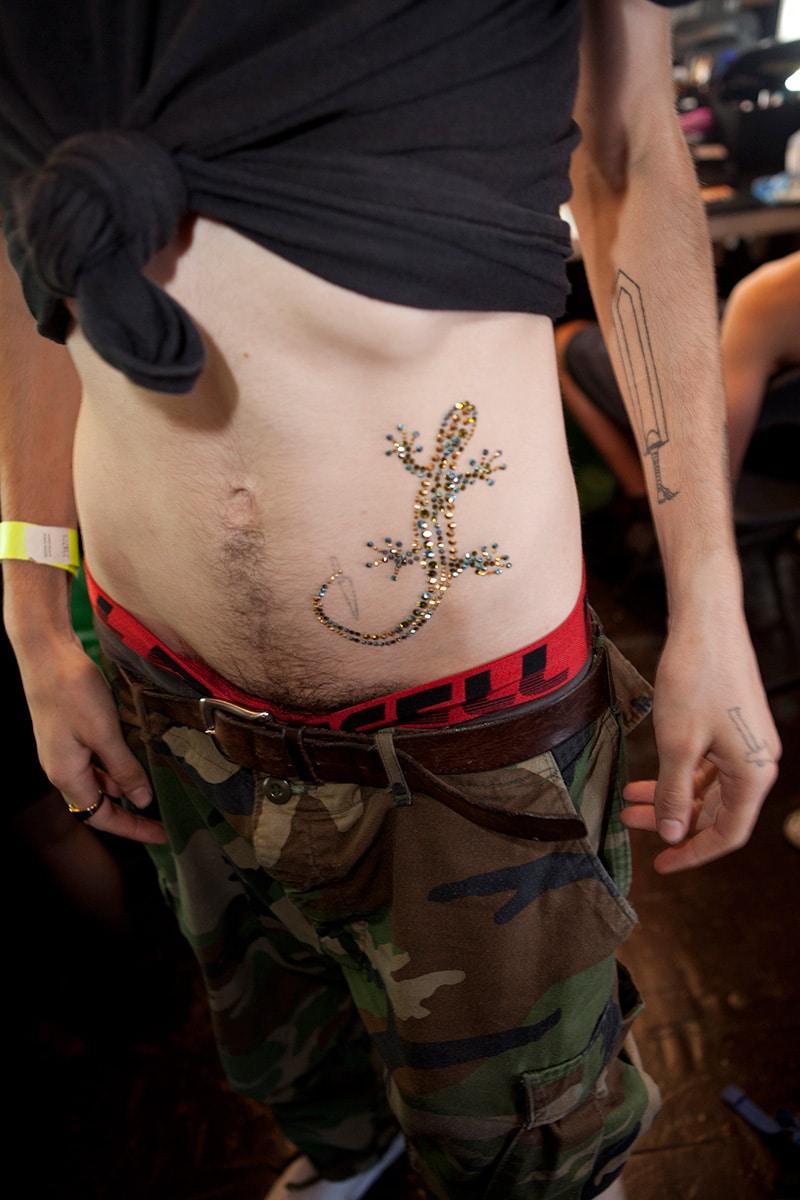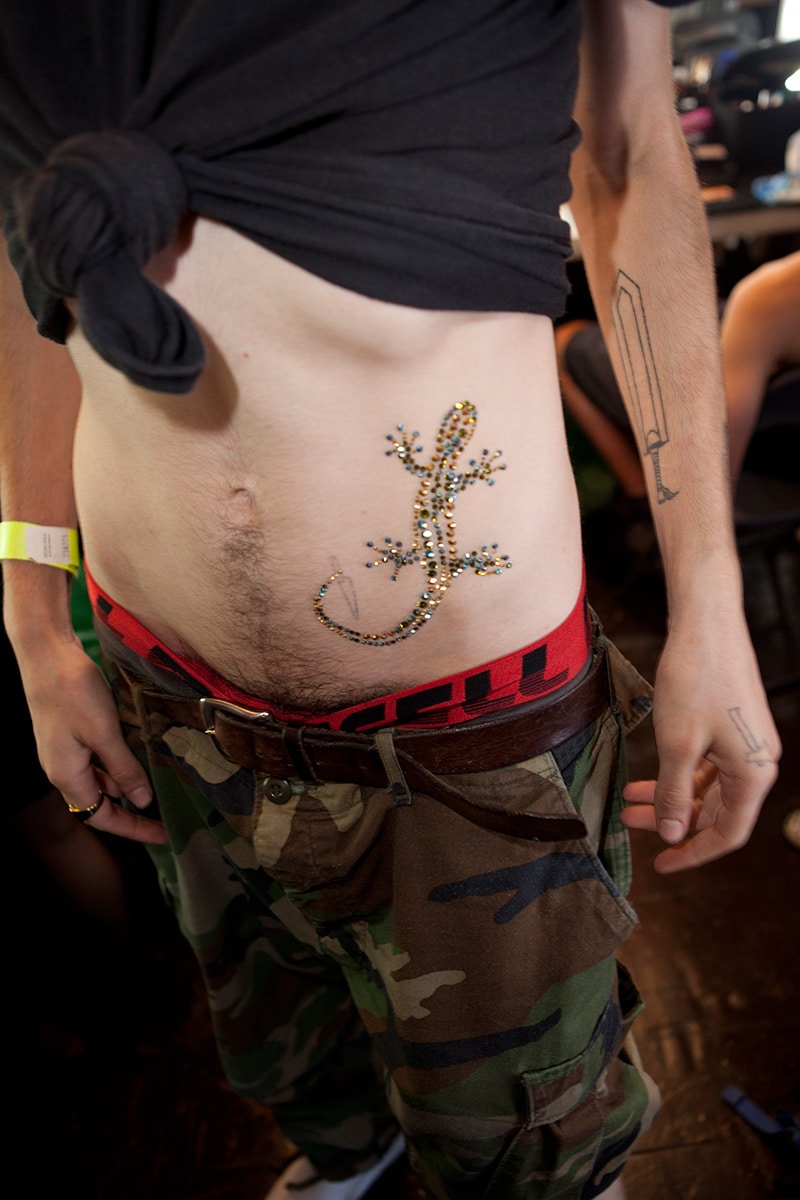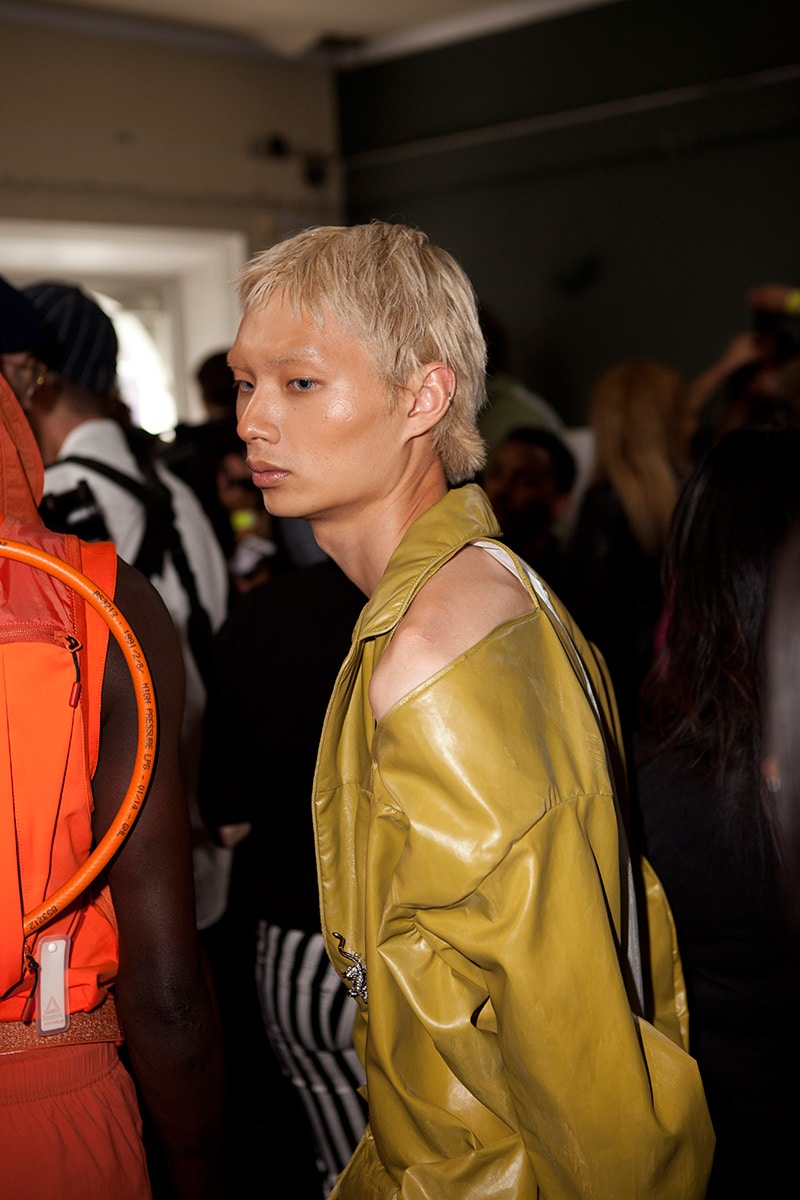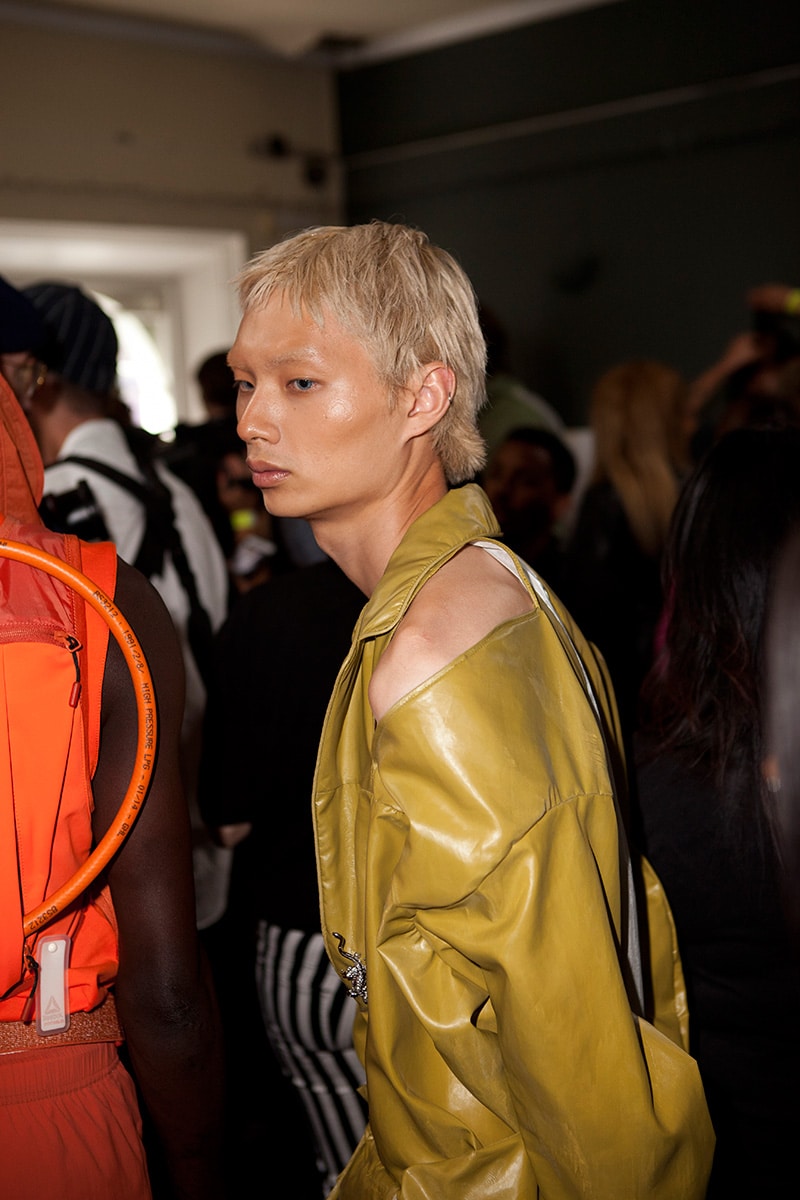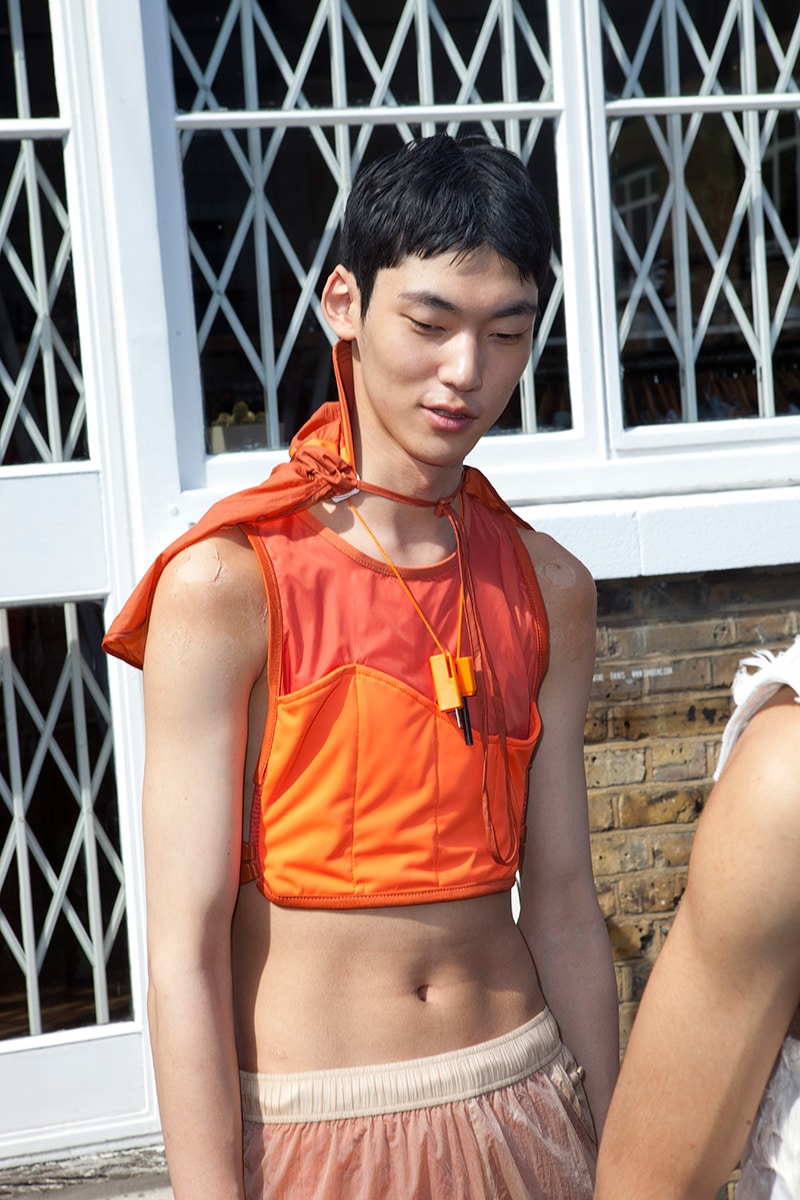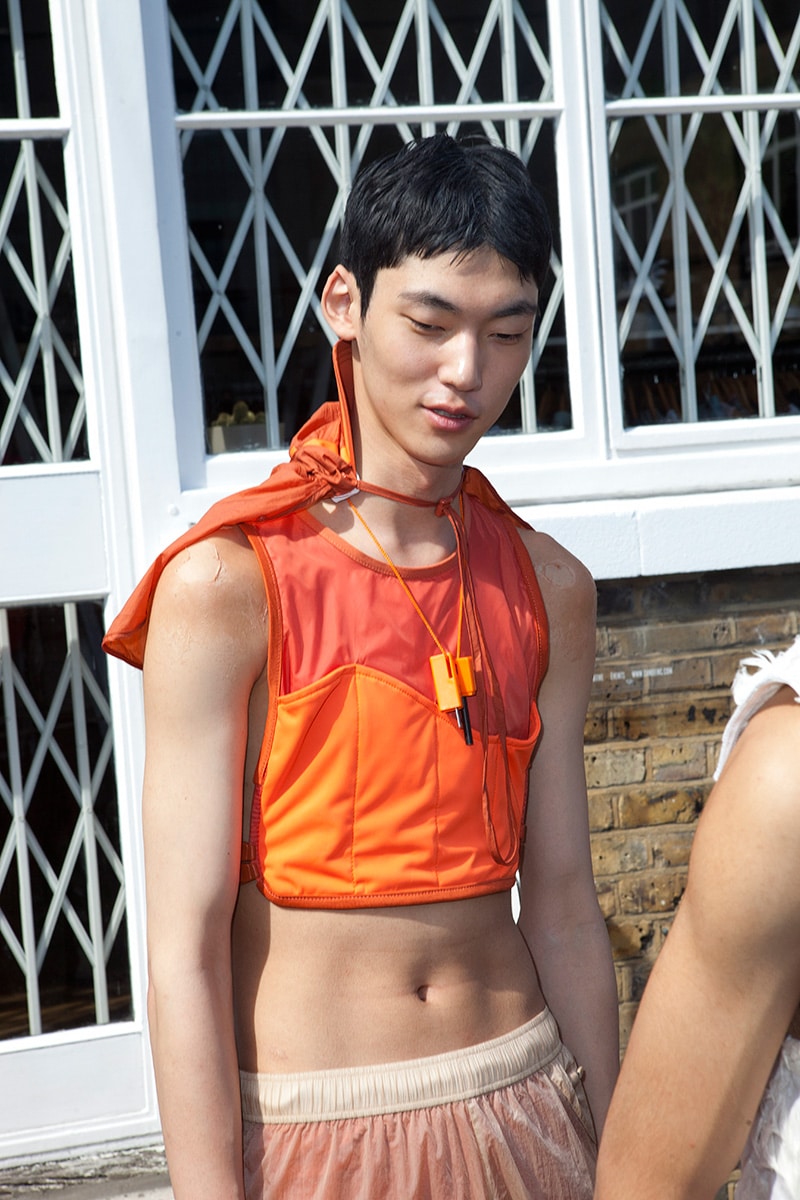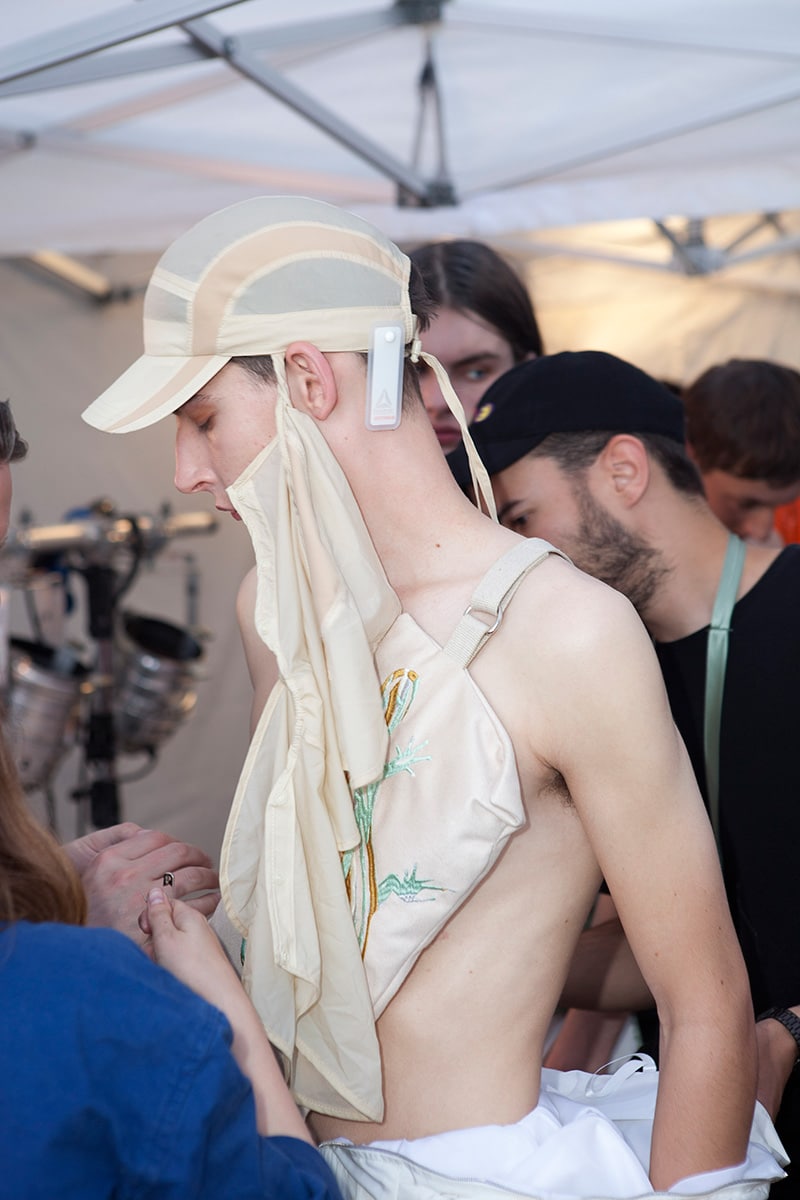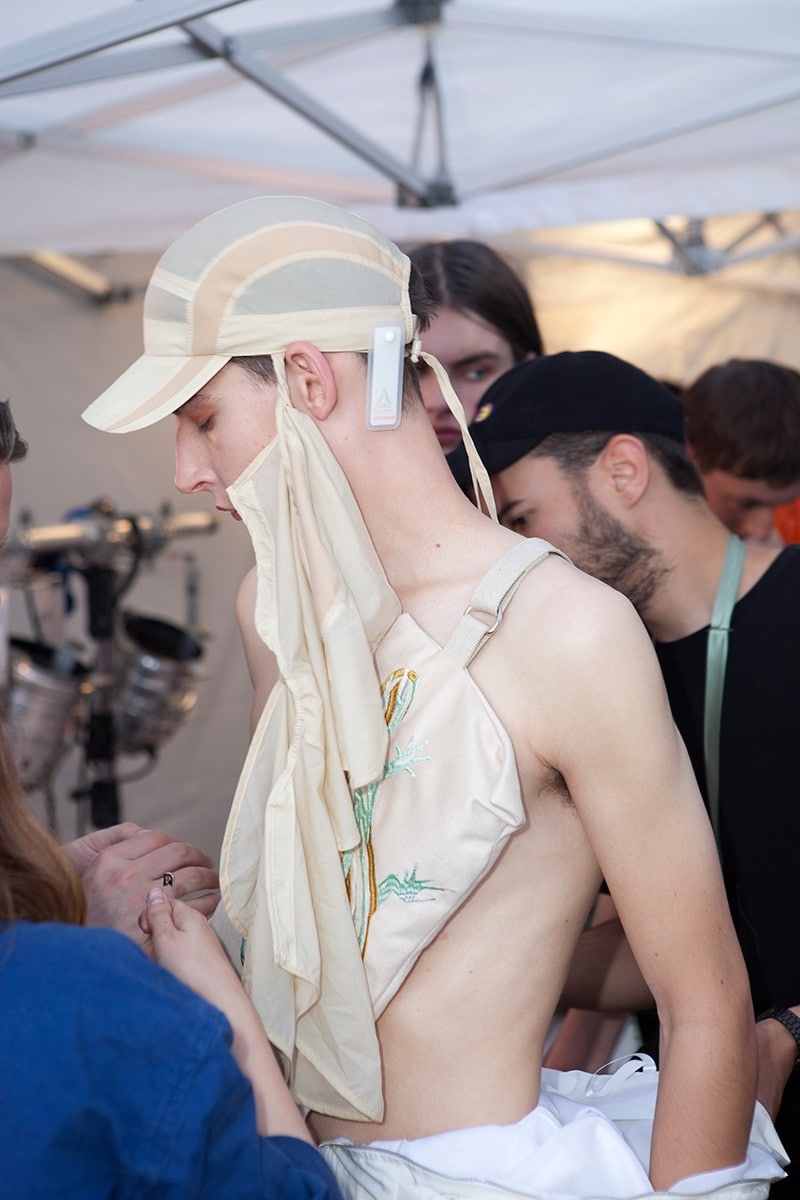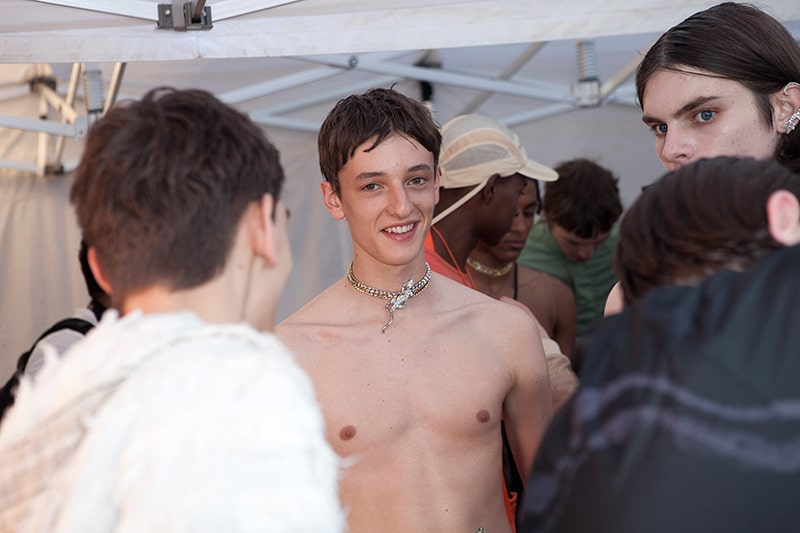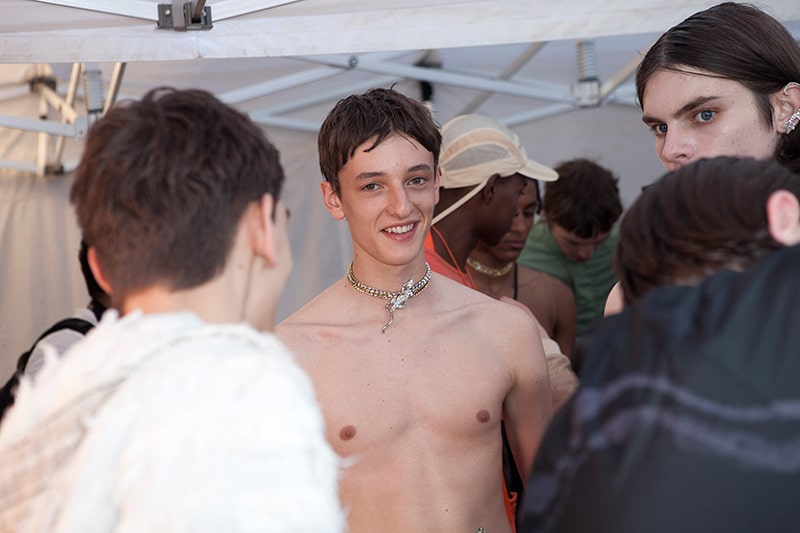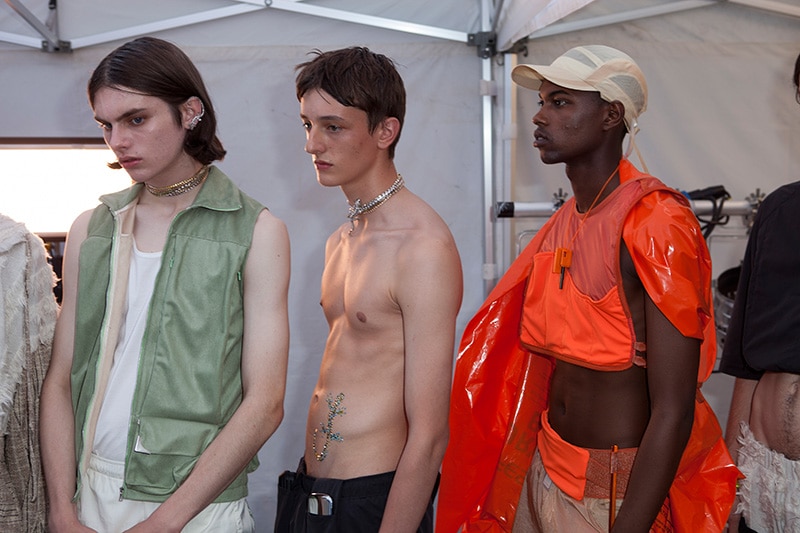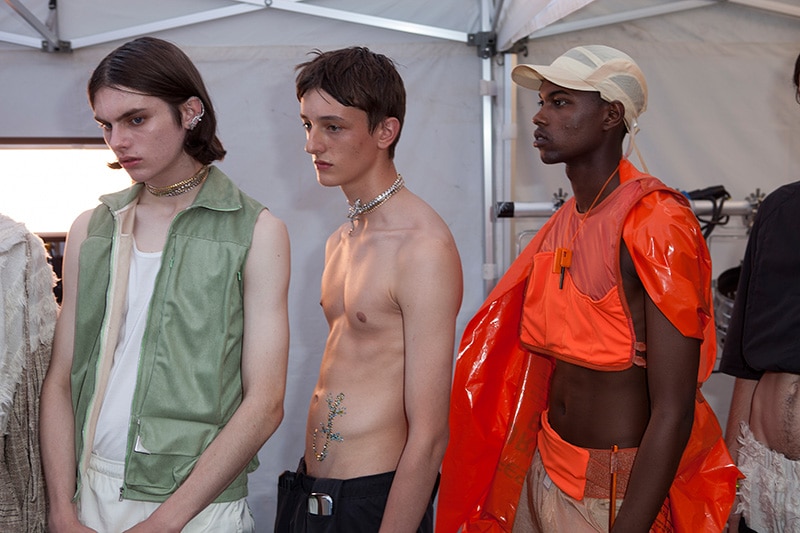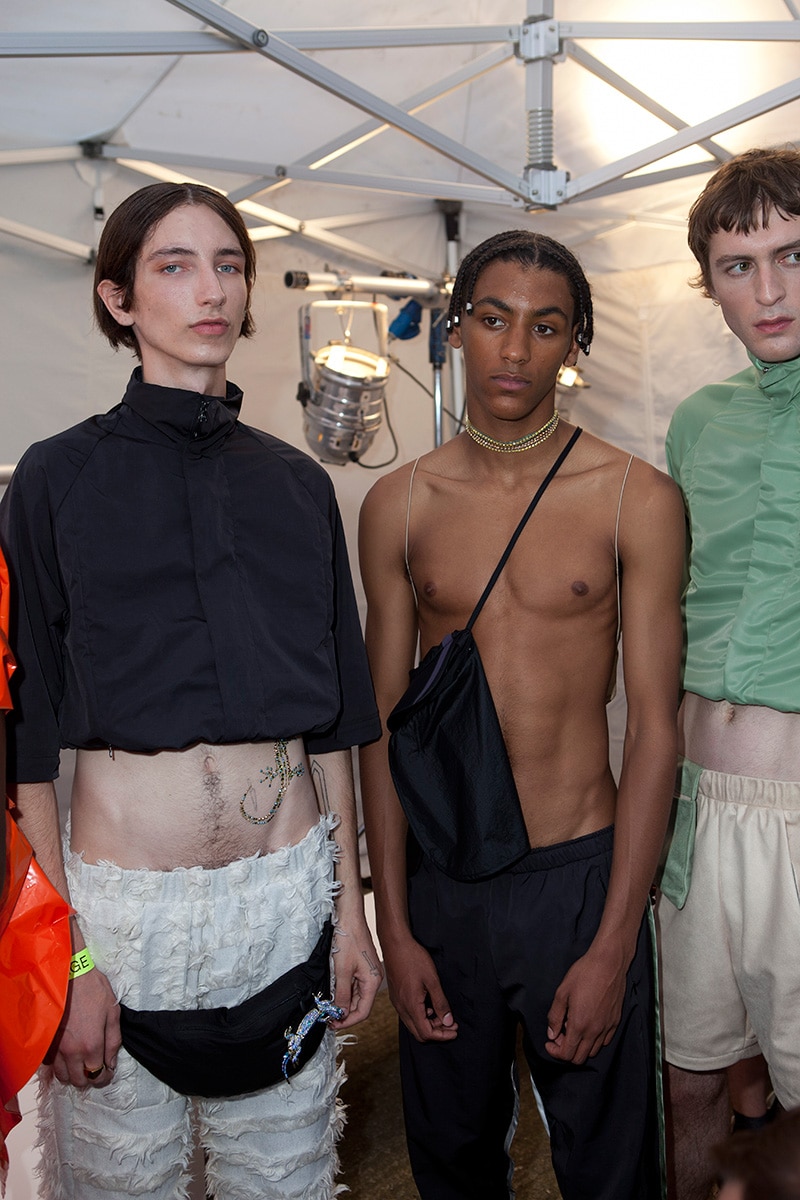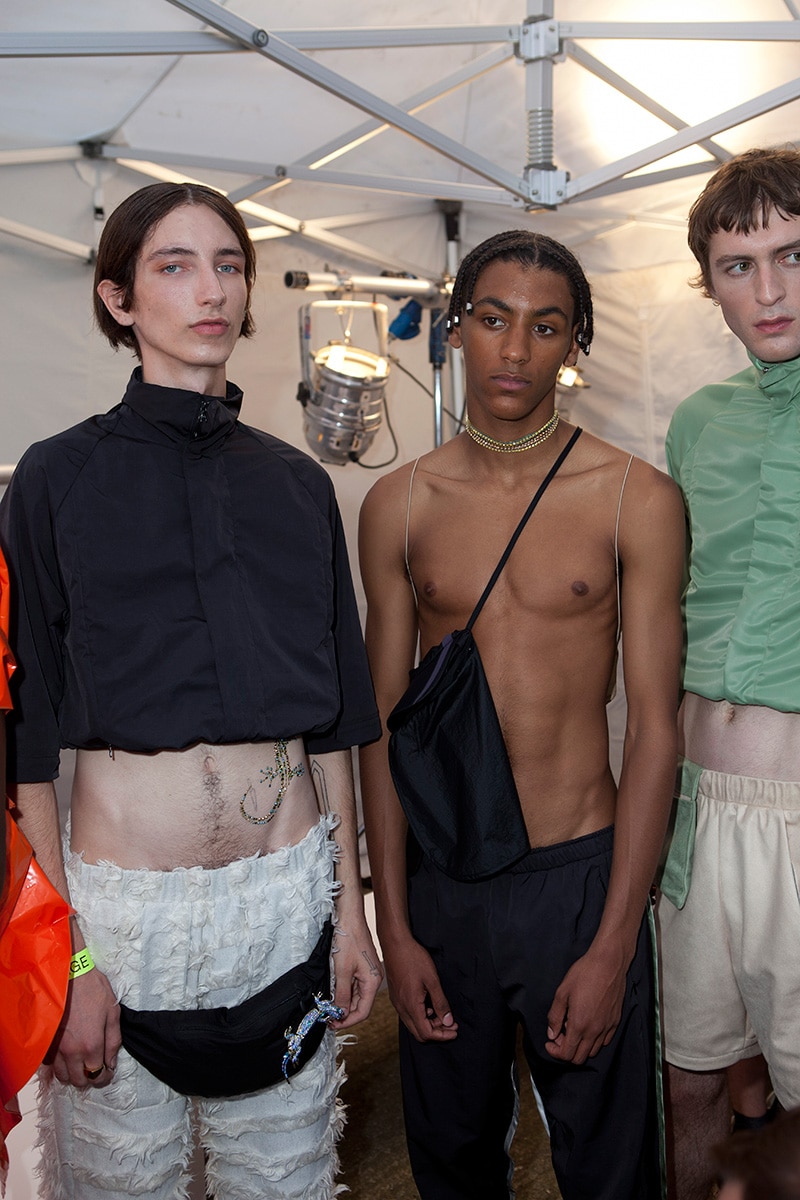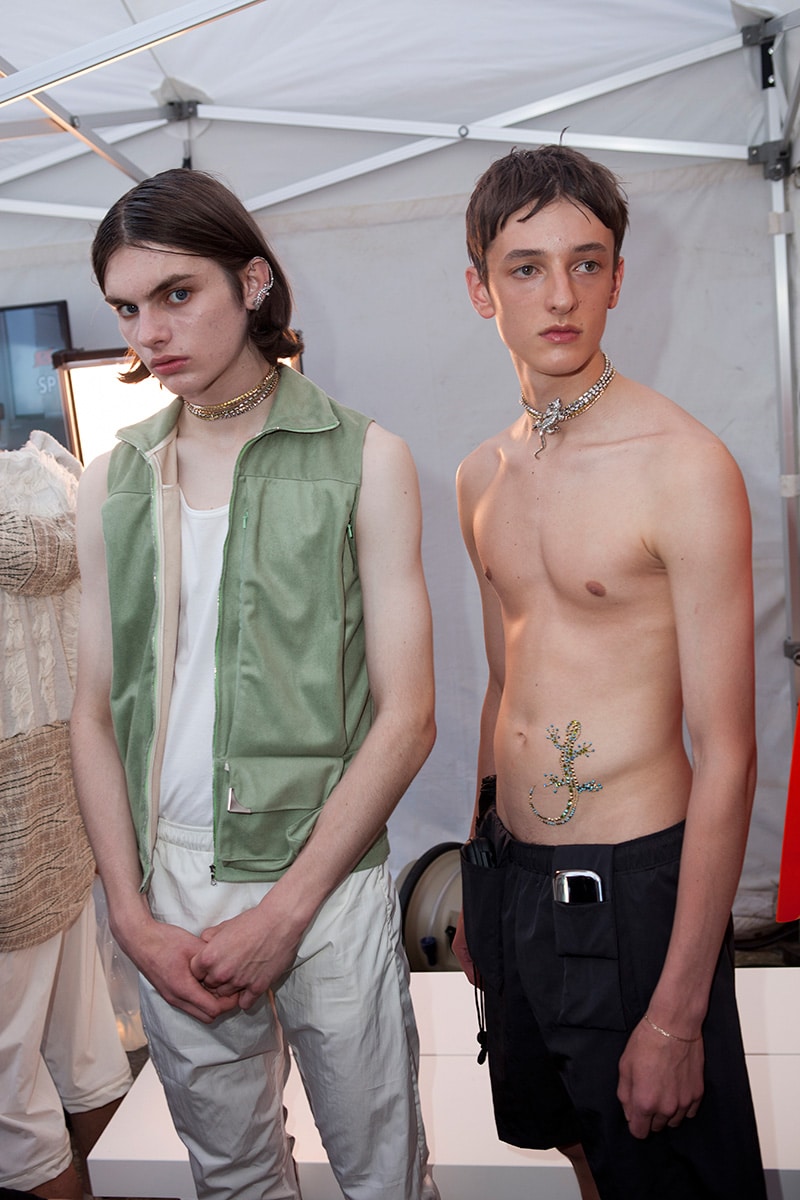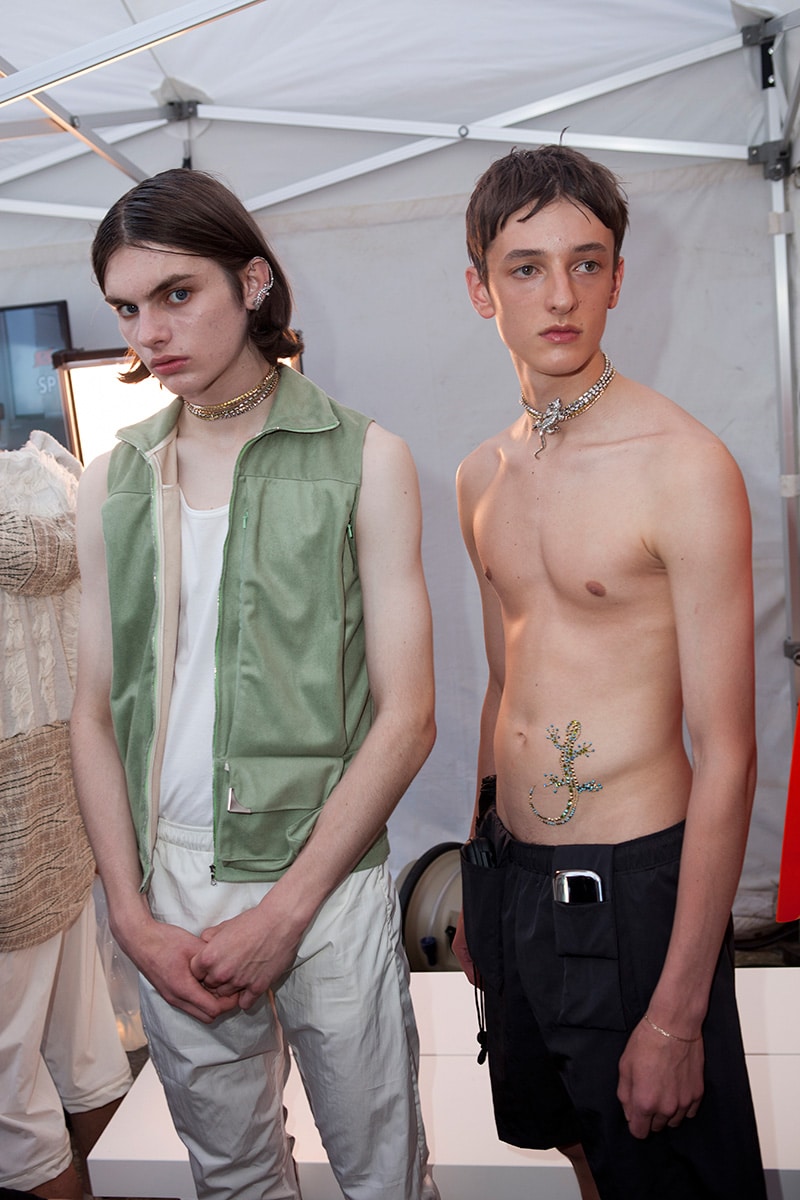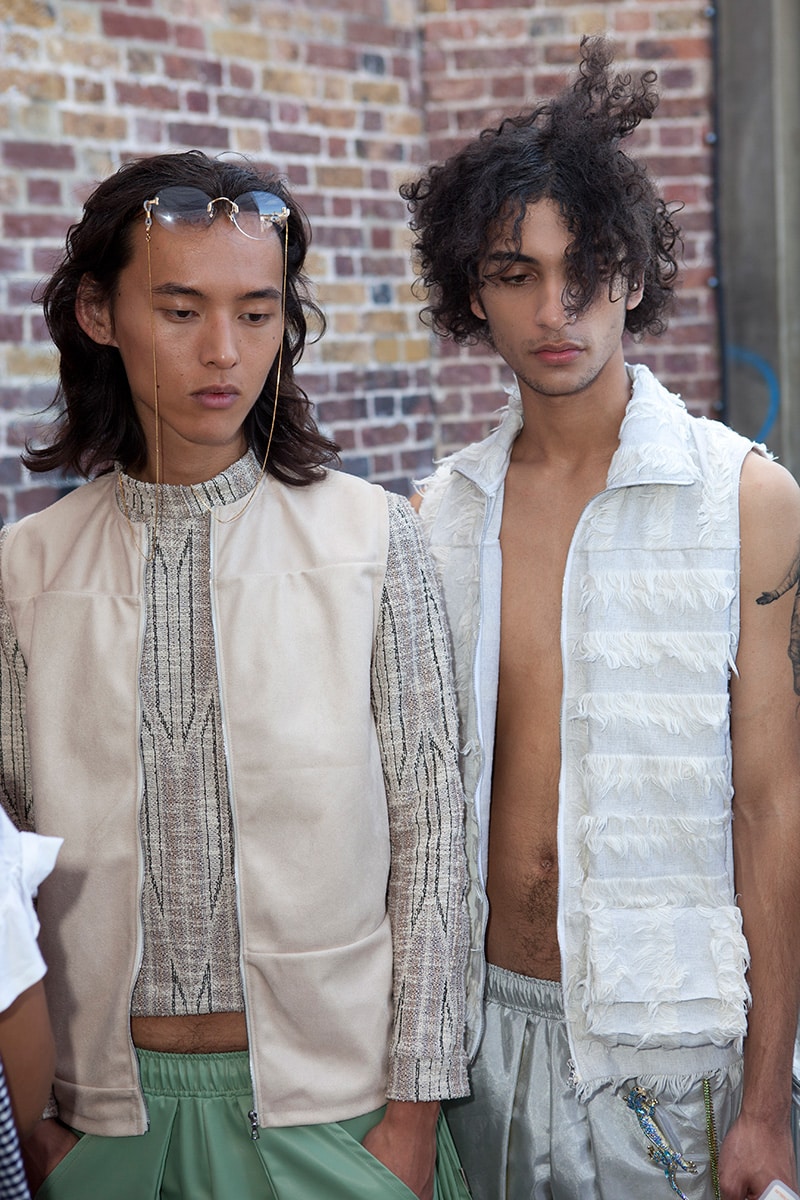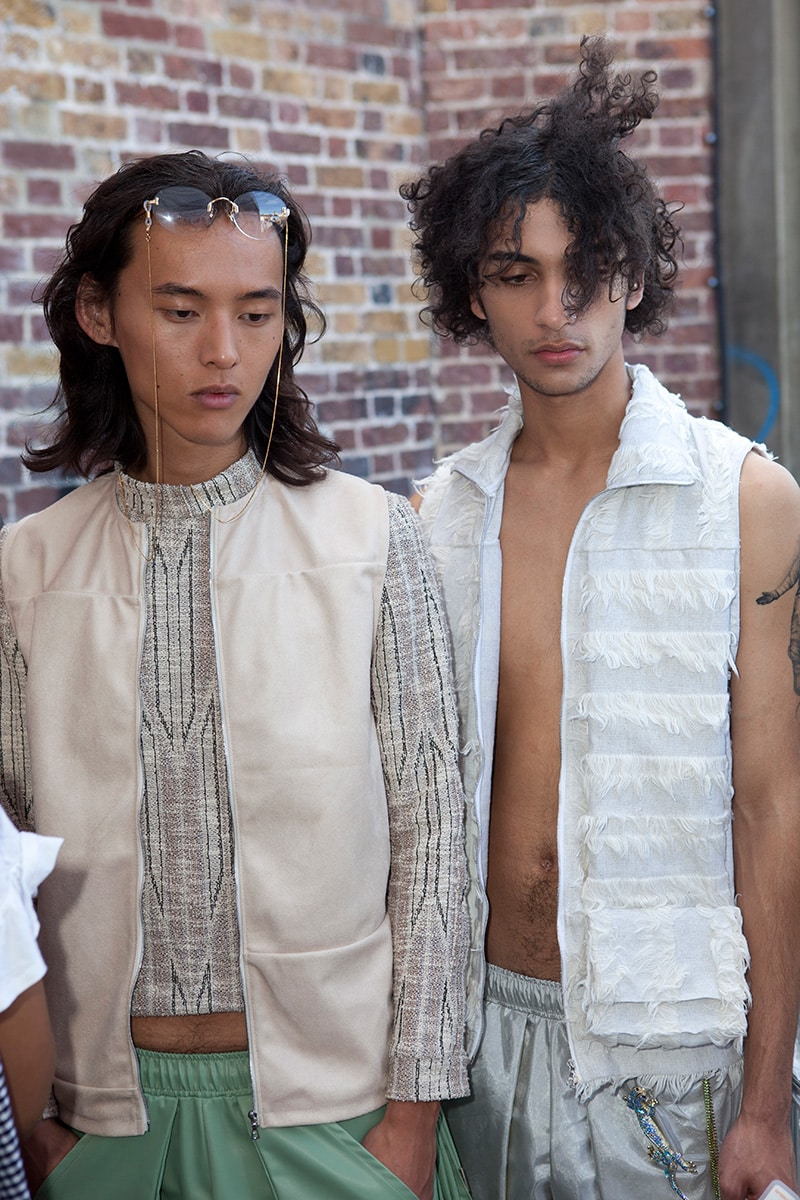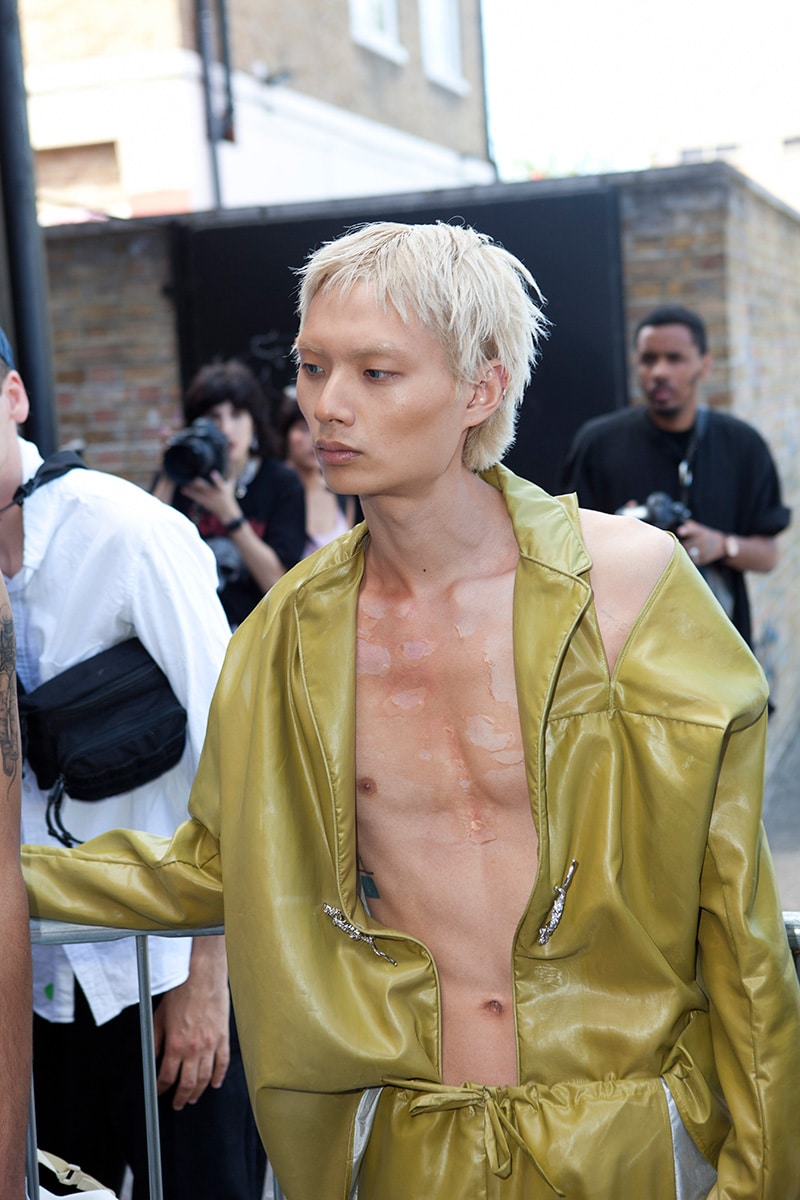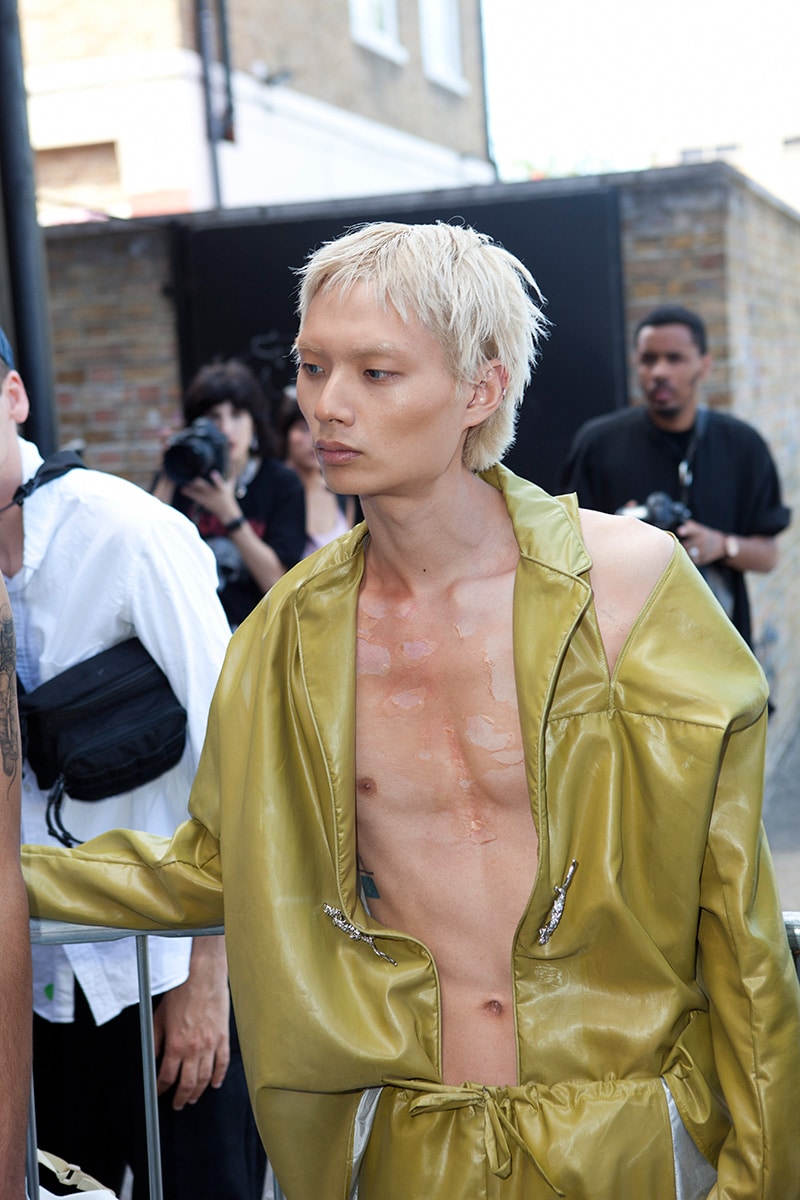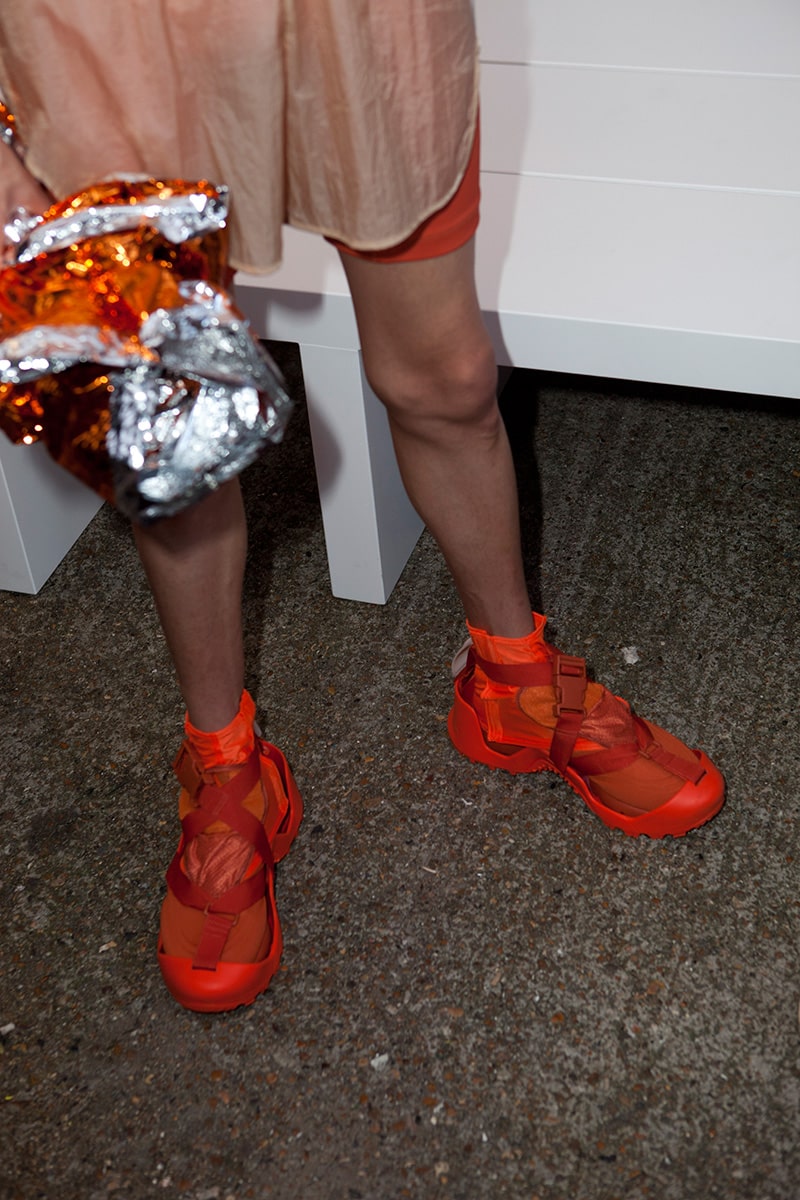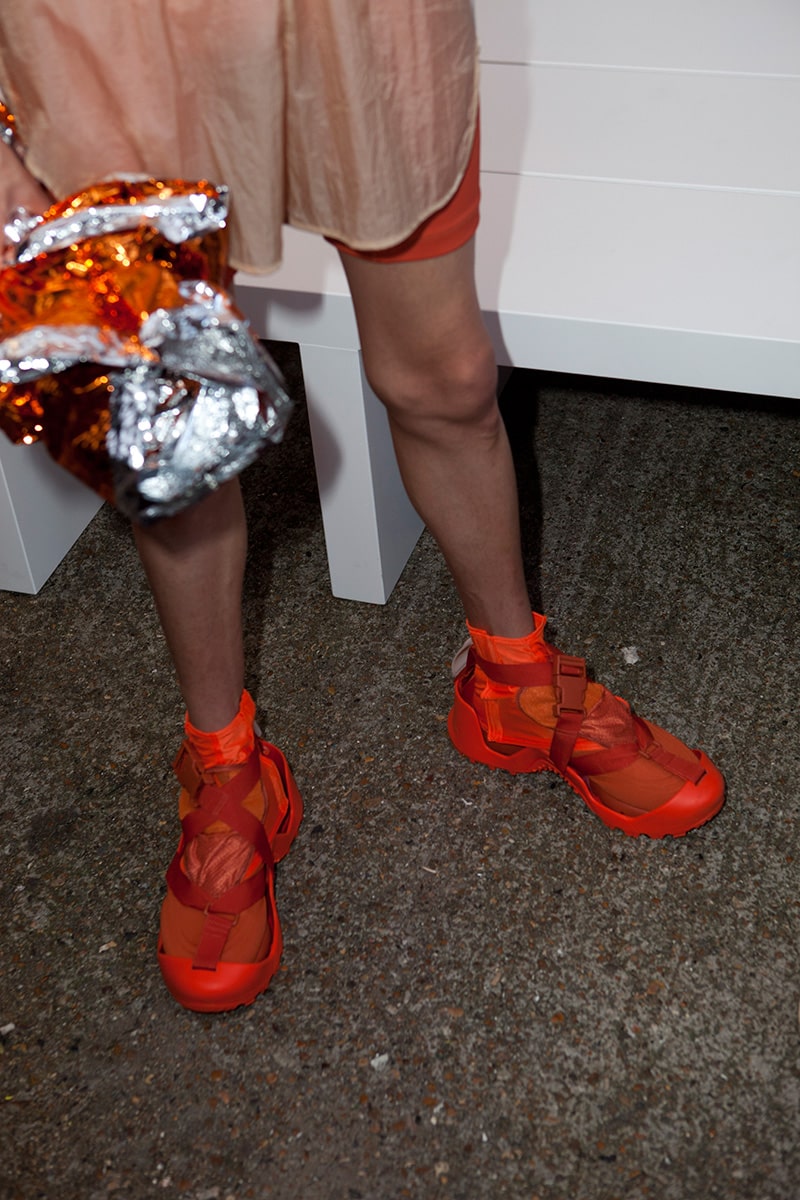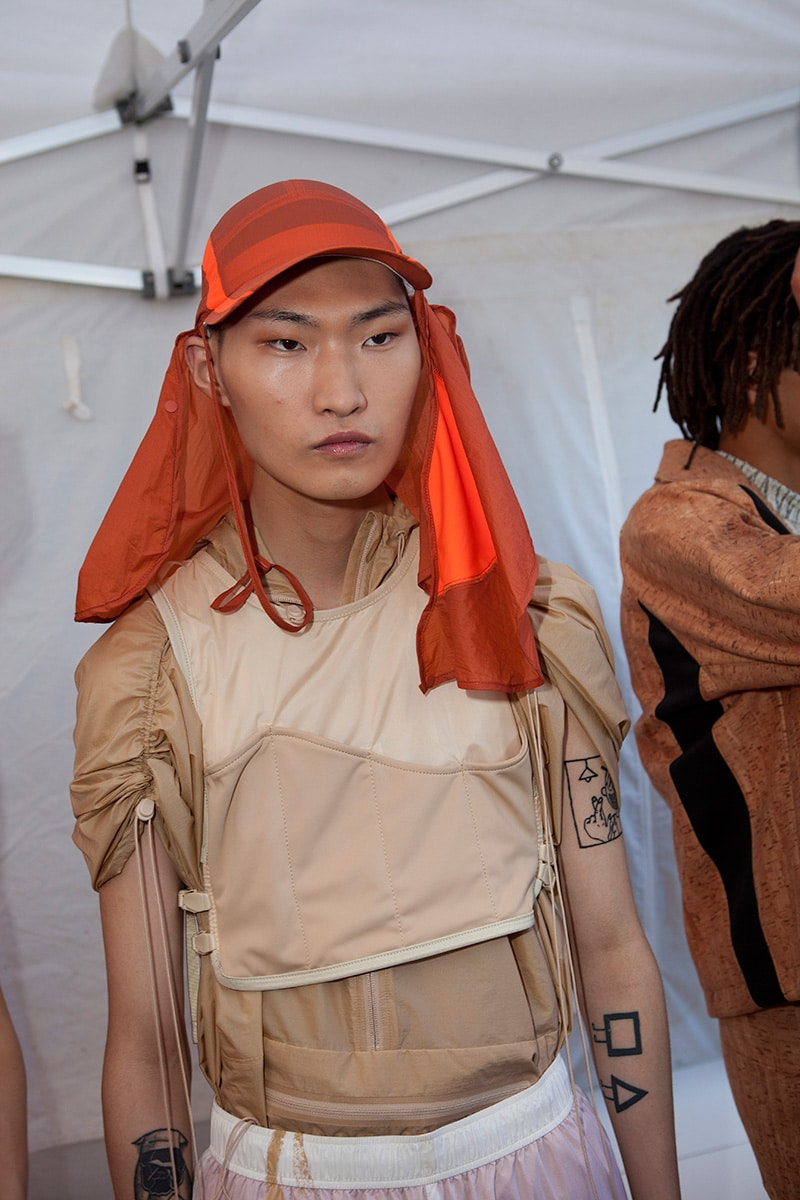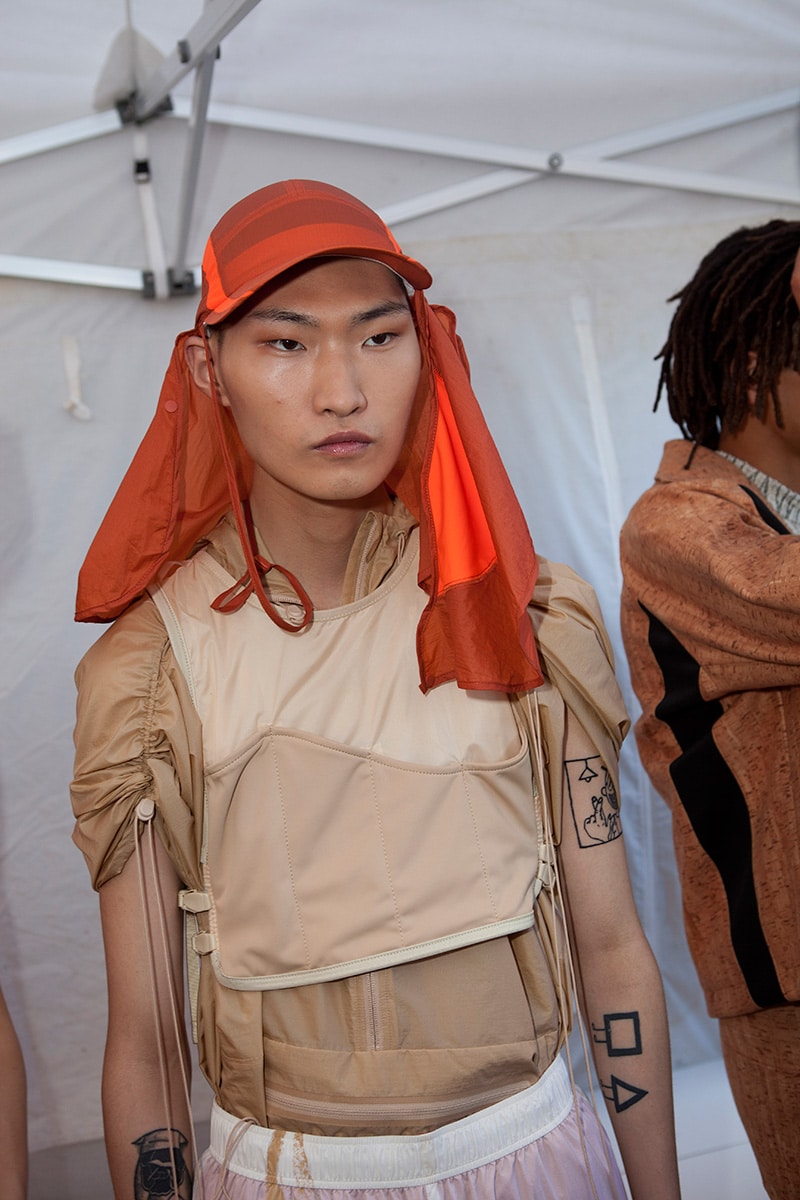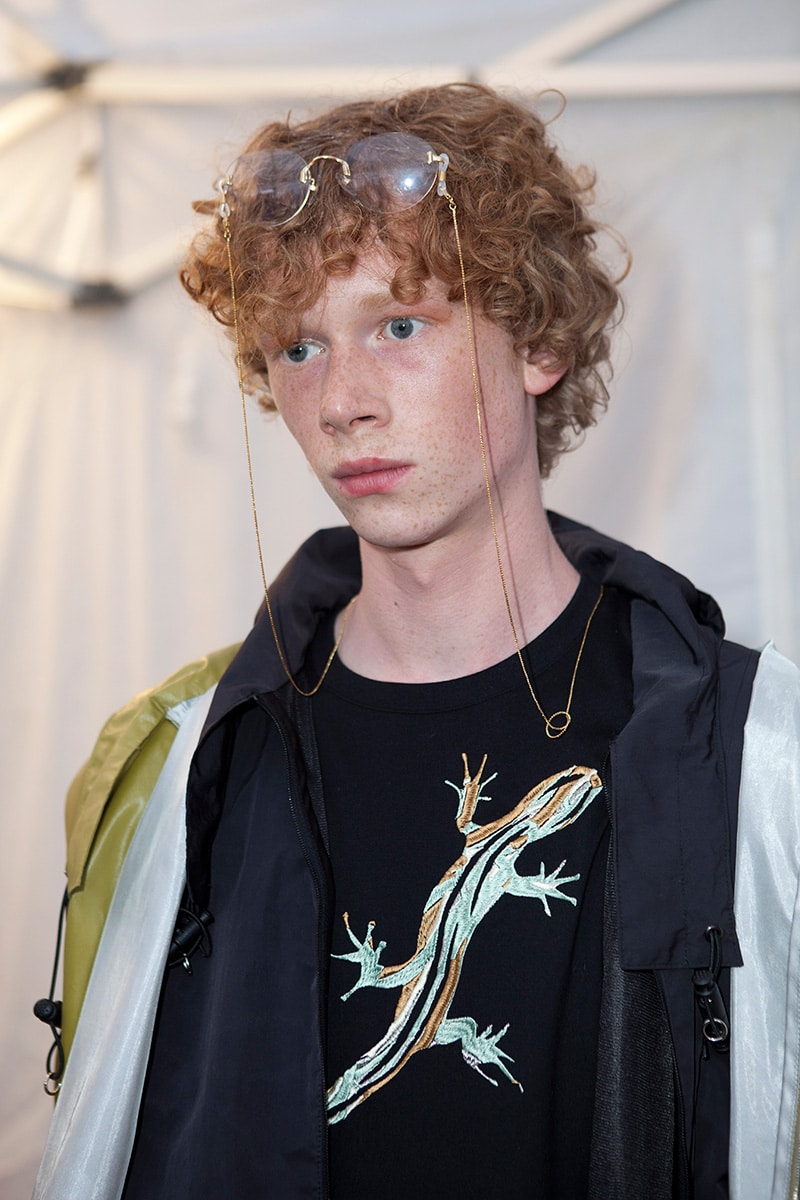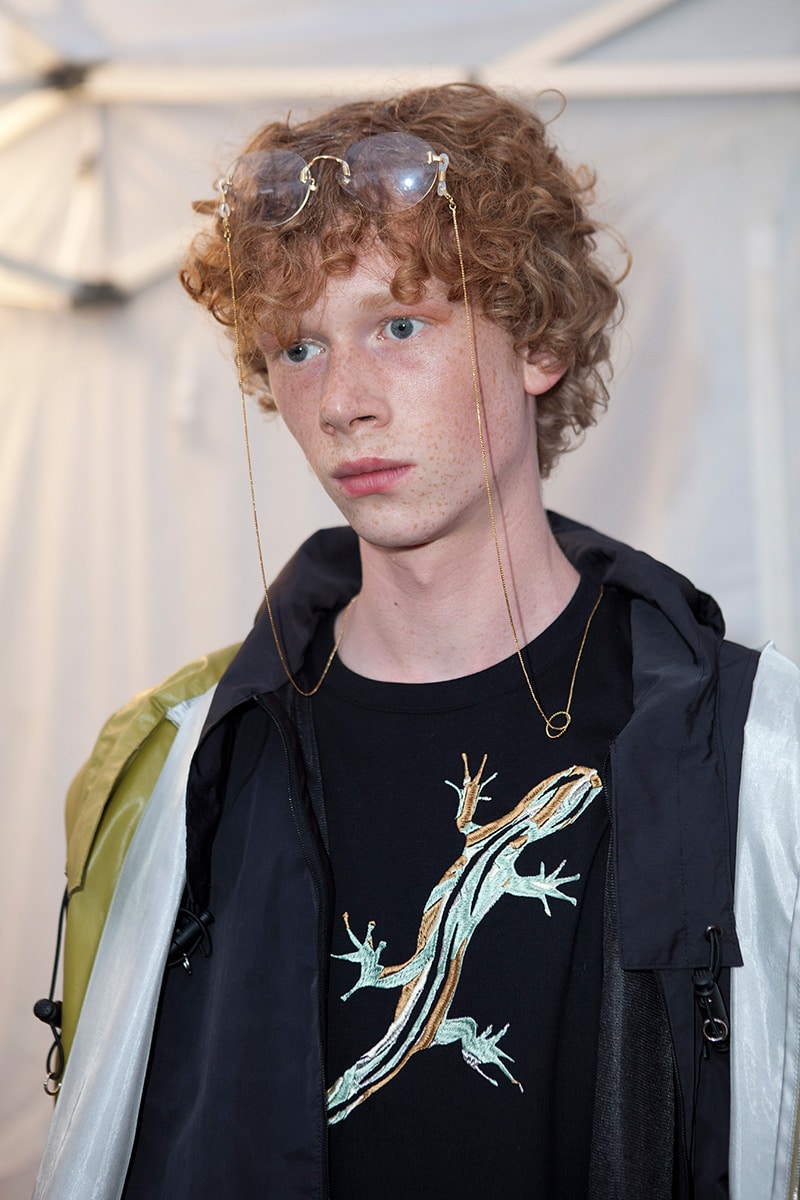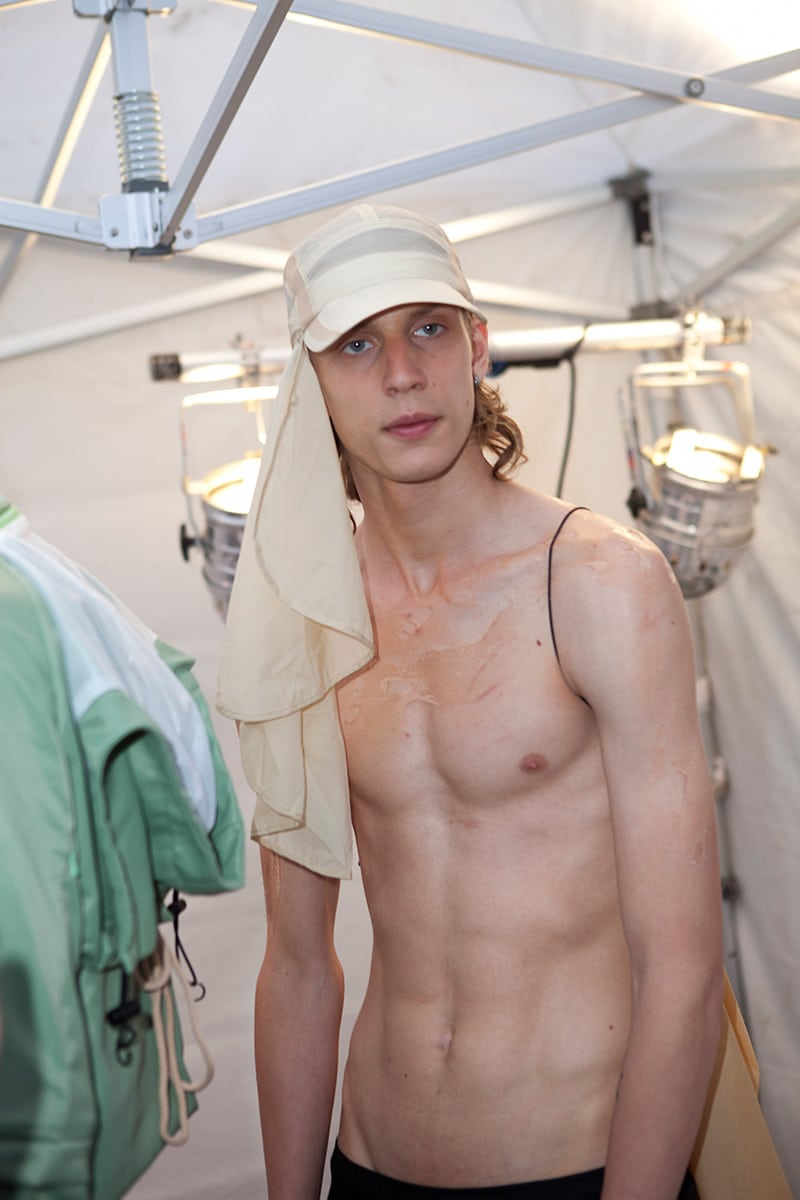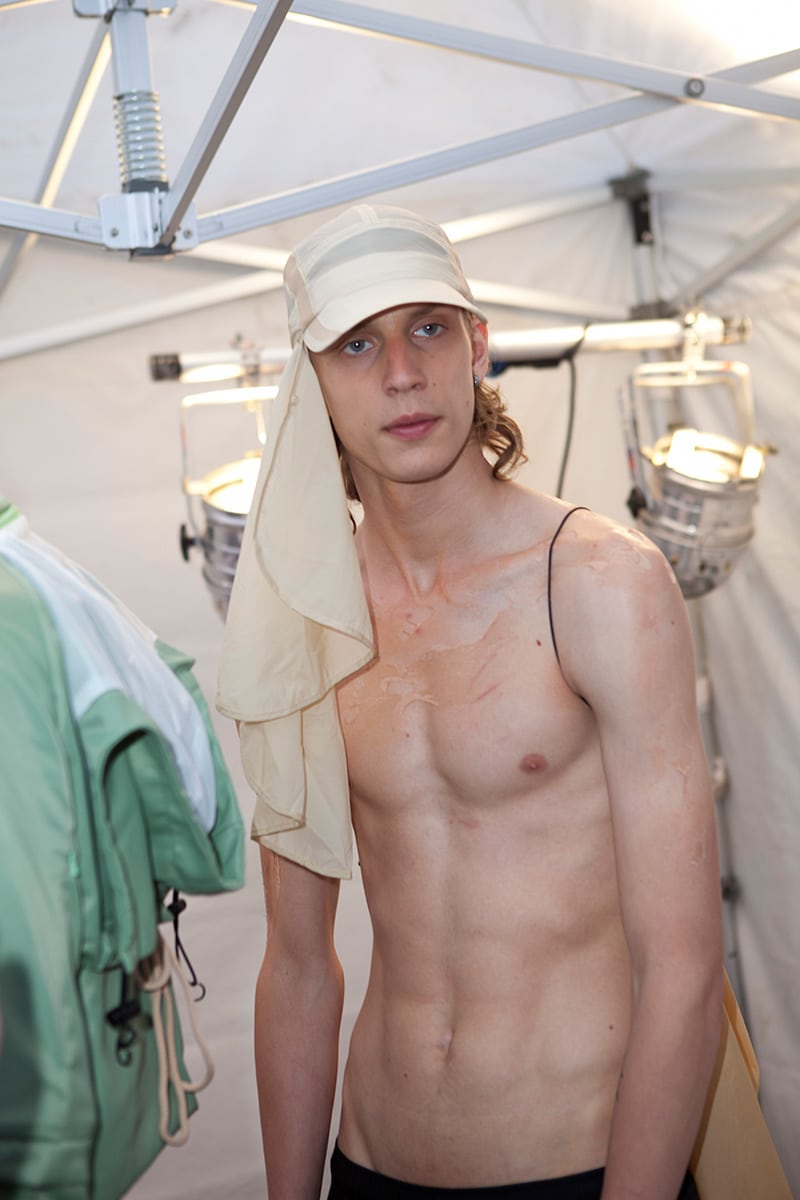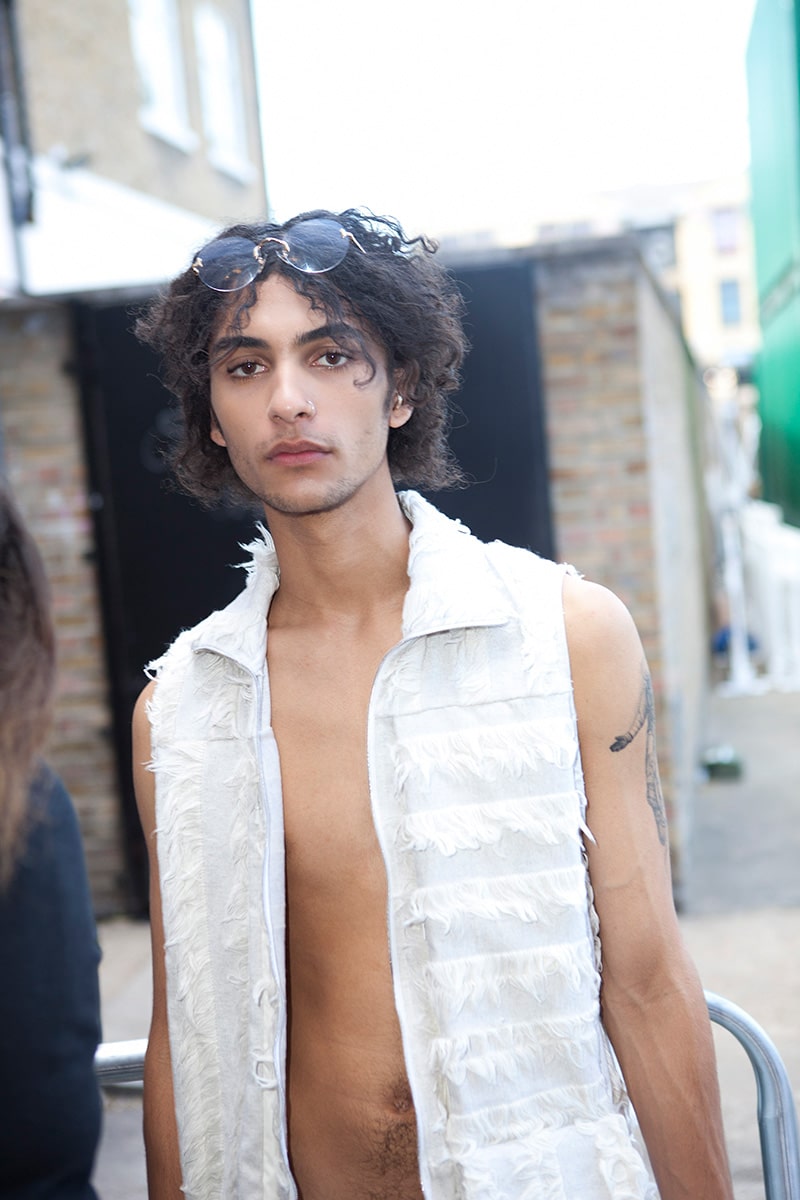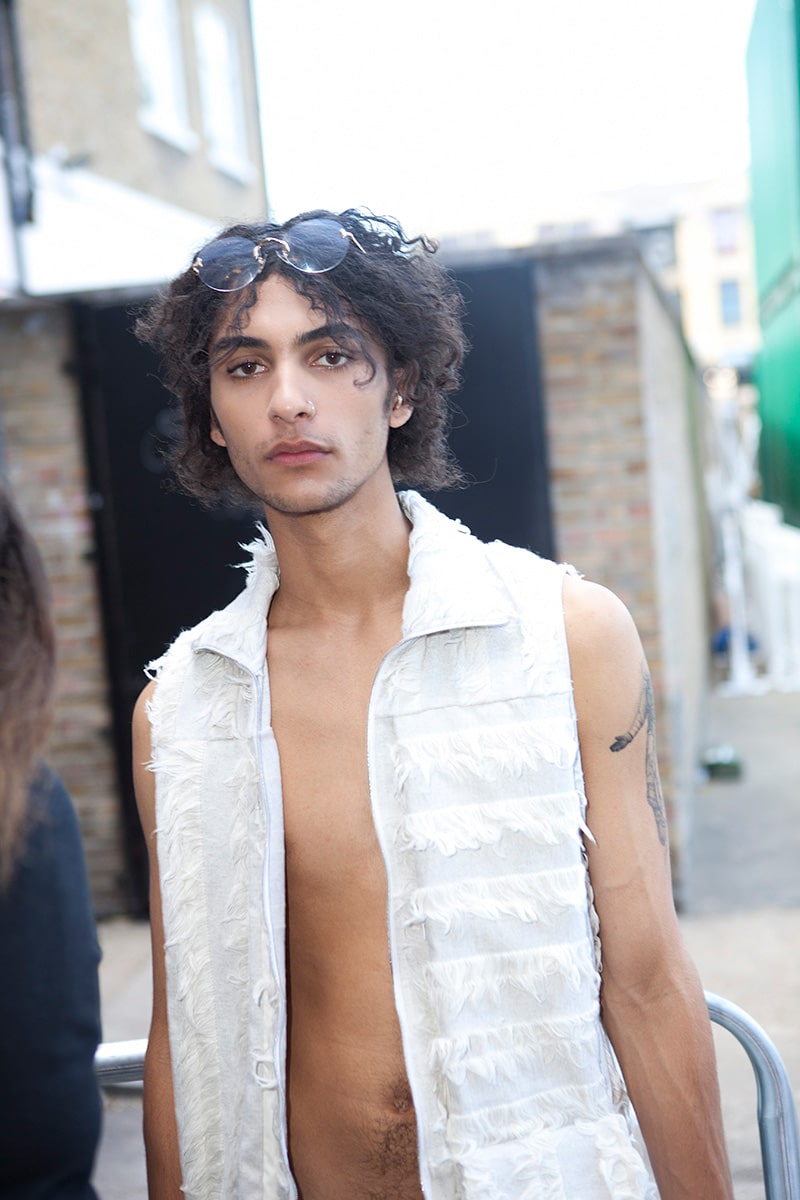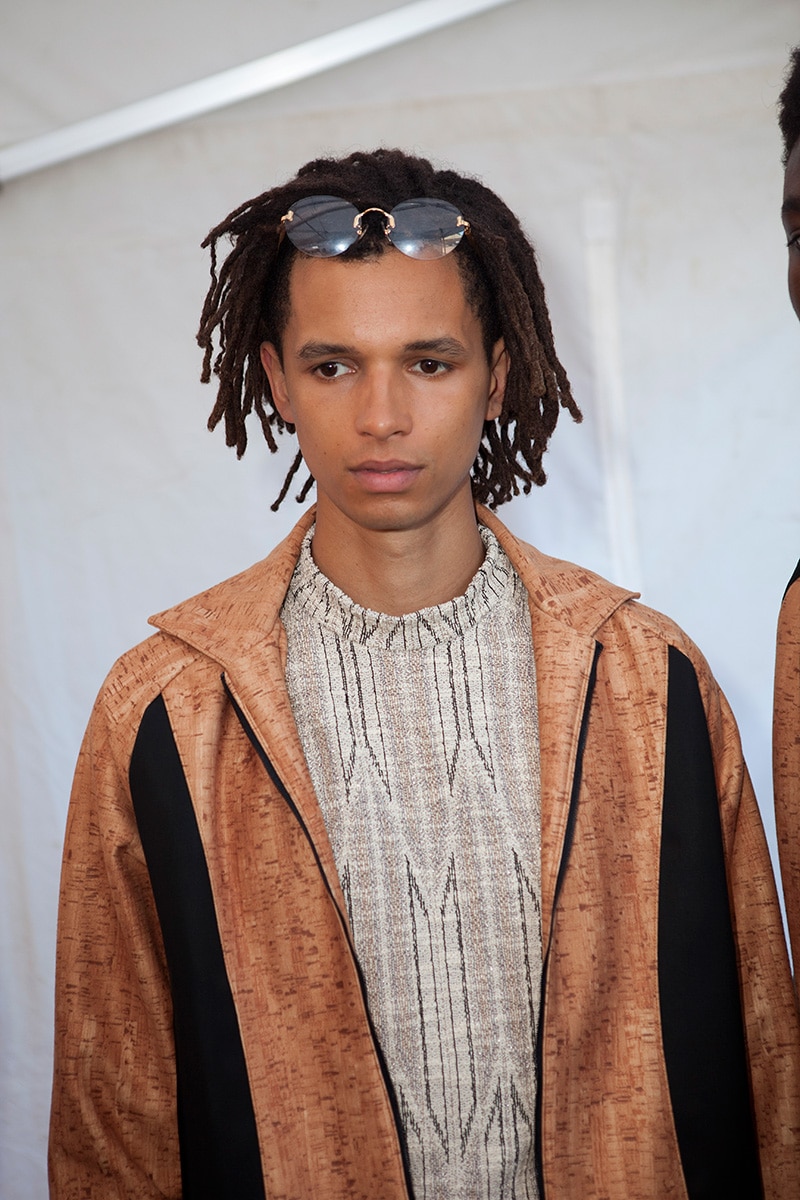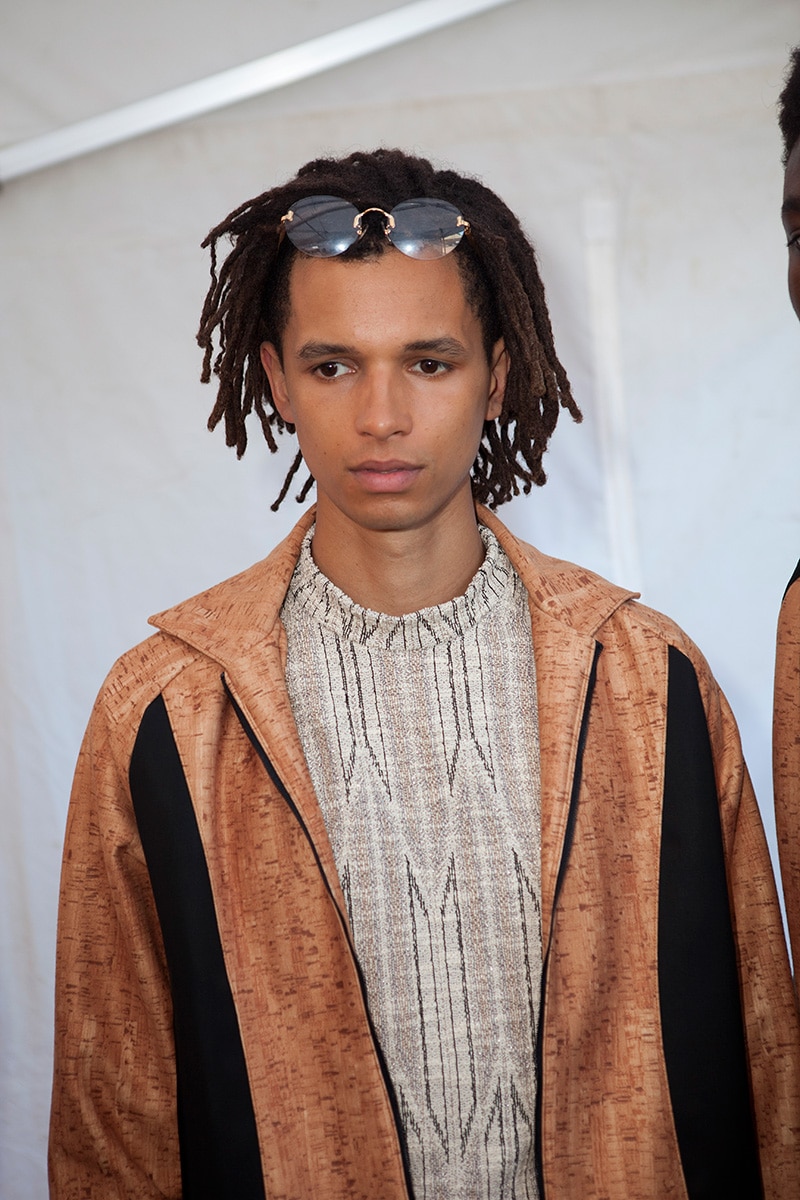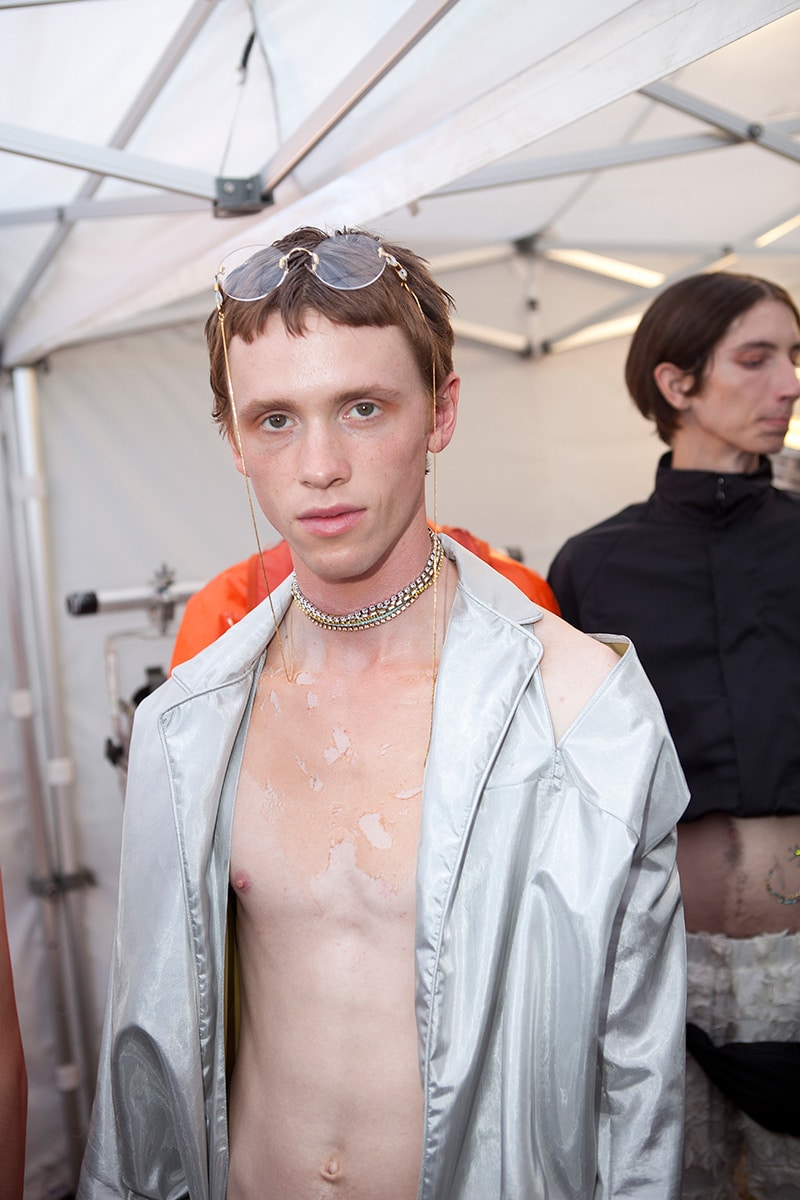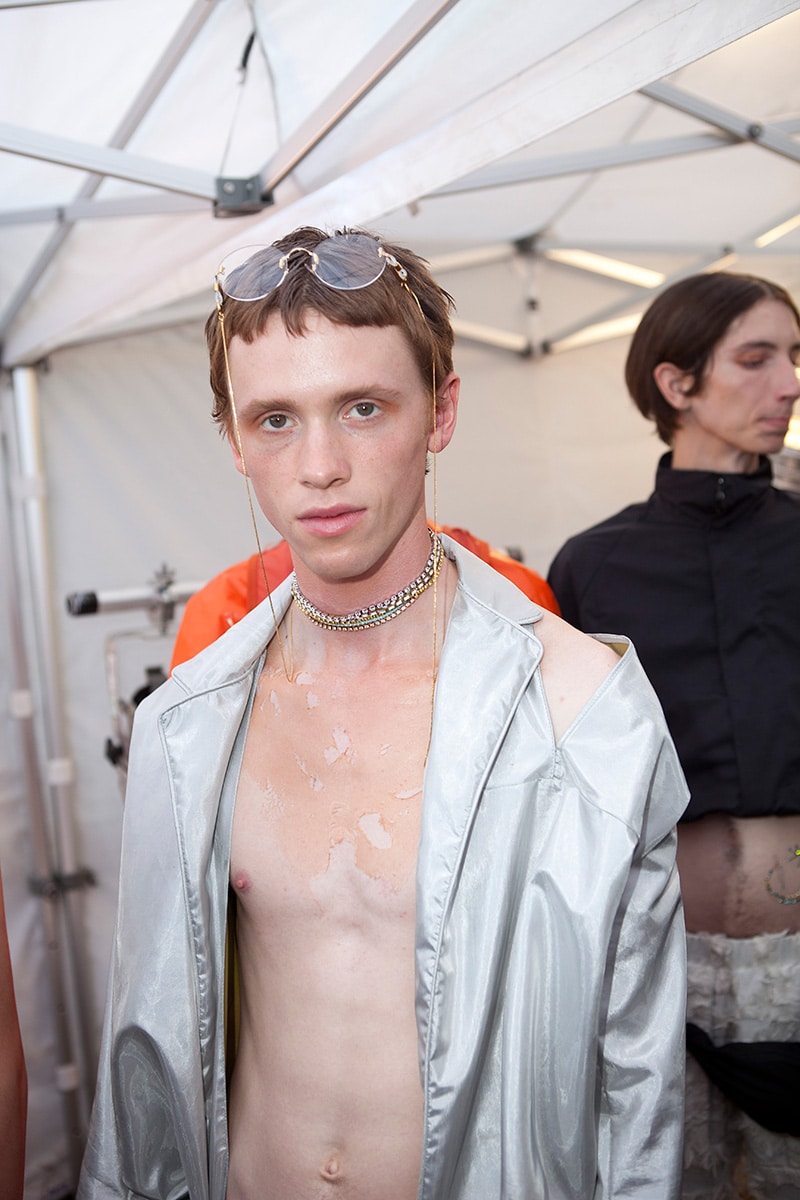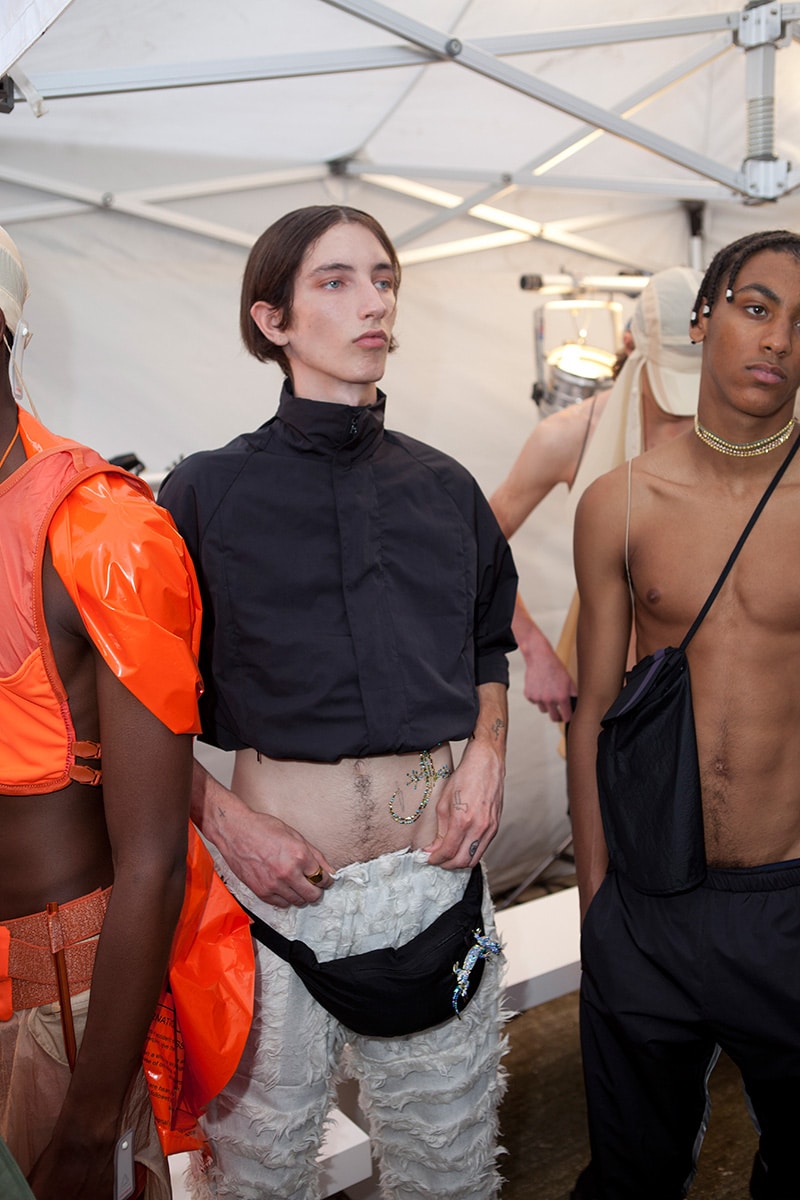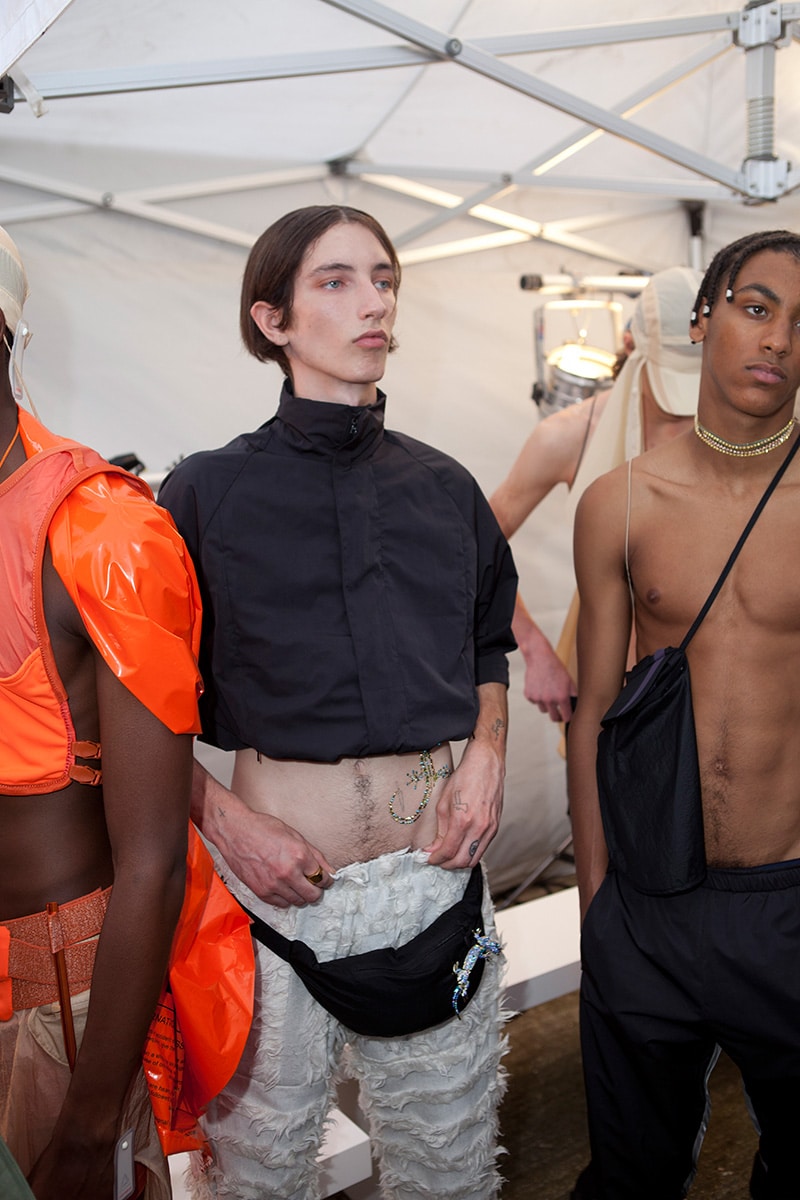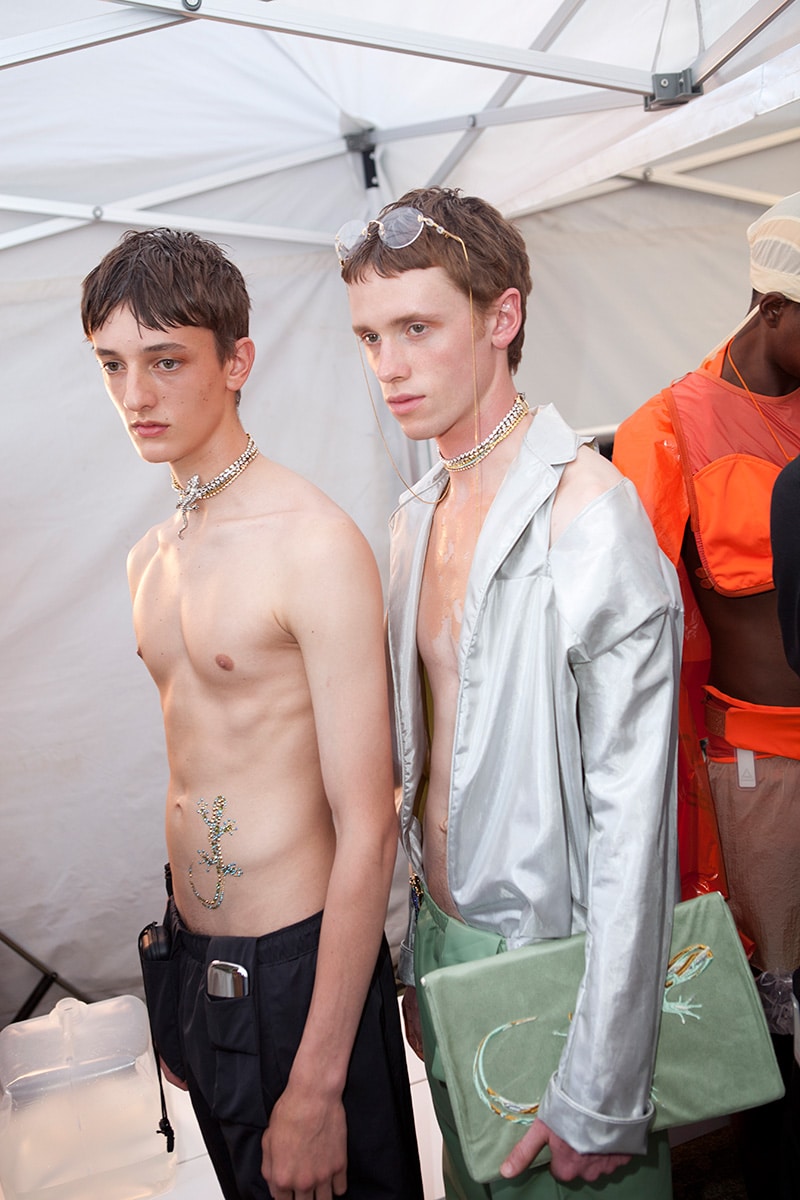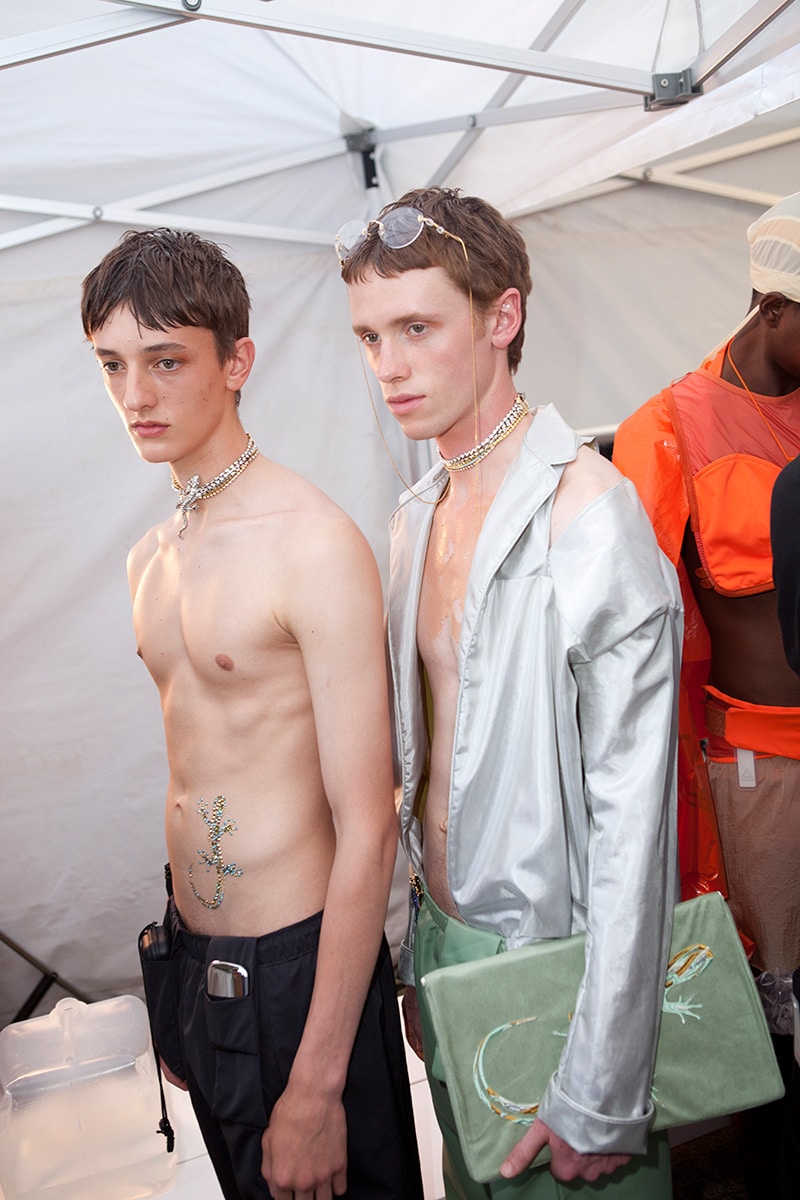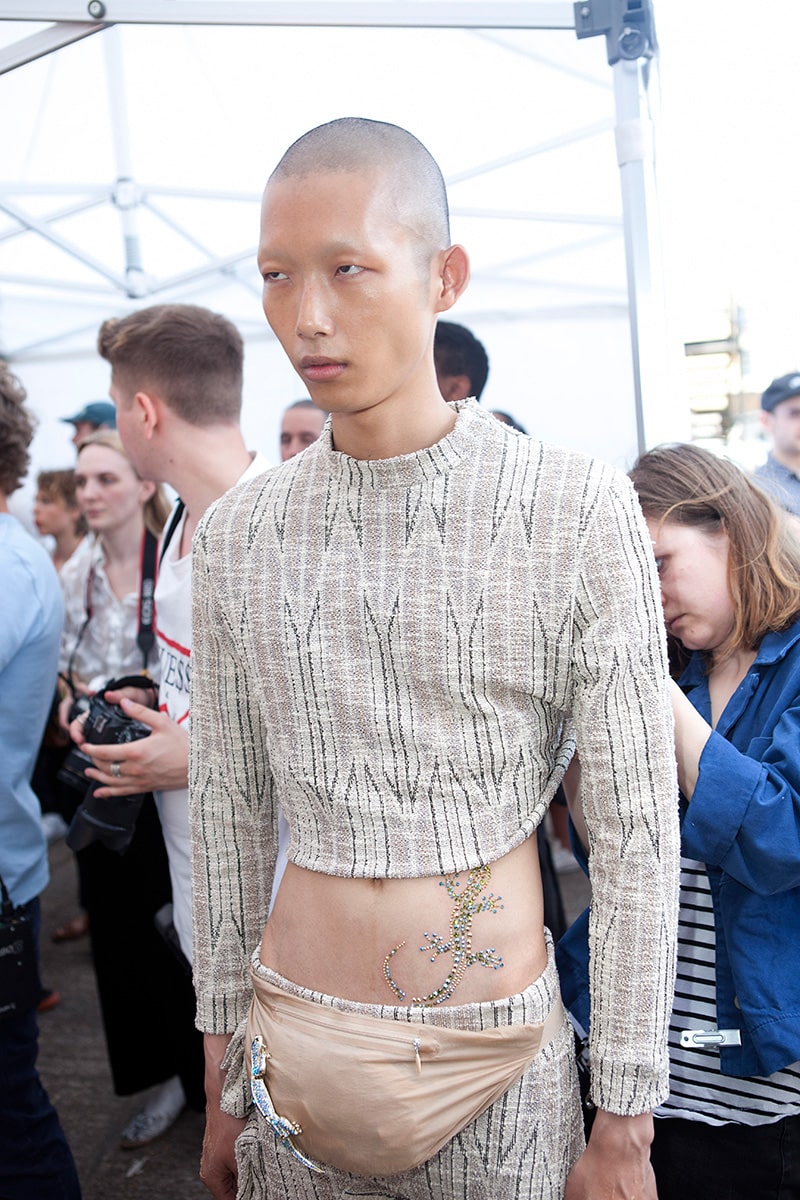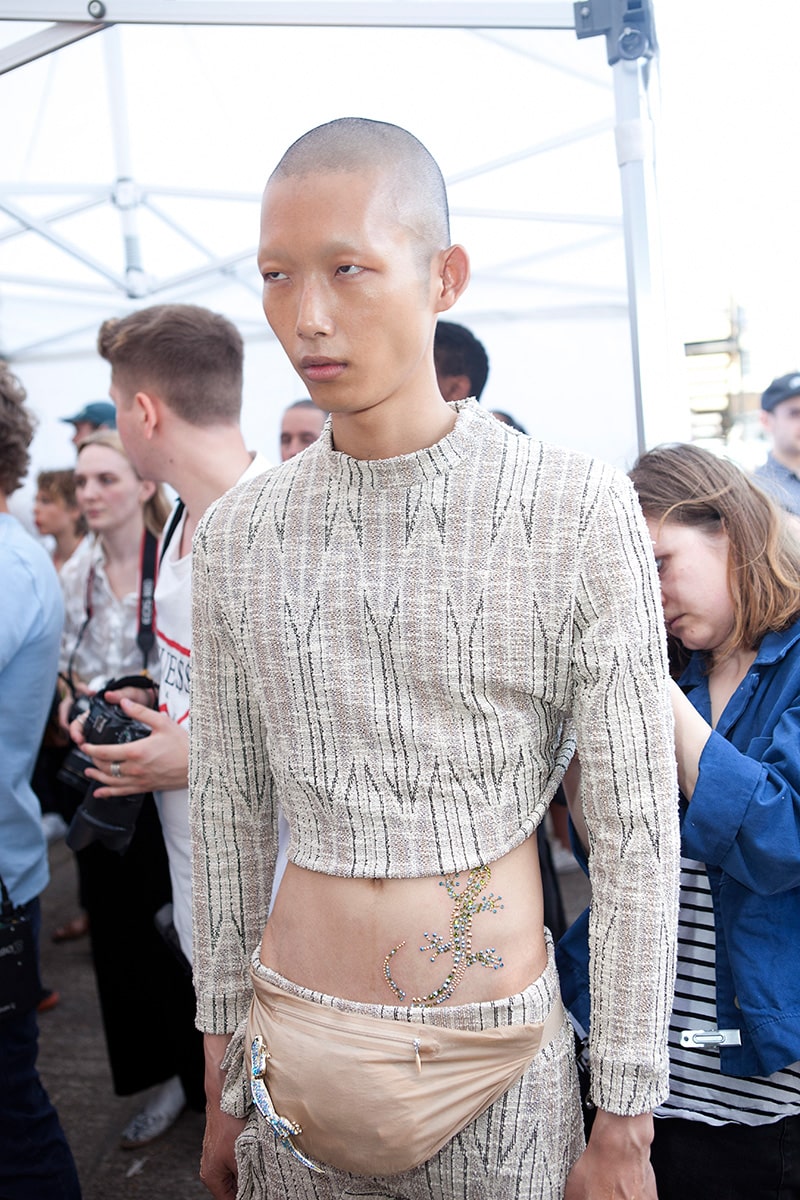 Take a look at COTTWEILER SS18 Backstage captured by the lens of Elliott Morgan during London Fashion Week Men's, in exclusive for Fucking Young!
Upon entrance to Cottweiler's SS18 show, three large motor homes stood in the middle of a warehouse with large antennae discs pointed upwards, set to receive signals from somewhere far far away. Contrary to the bejewelled golden gecko seen on the invitation, the set seemed a little less glamourous, a little more Breaking Bad.
It was the nomadic existence of travellers and 'off-grid desert communities' that inspired the designers this season, perhaps the interest in community-led lifestyles was a result of recent political failings here in the UK. That, or the guys are planning a trip to Burning Man later this summer. All jokes aside, the duo continued to impress with innovative new materials using aluminium fibres, and a new Reebok shoe that was equally dystopian.
SS18 seems set to bring skin tight and revealing styles for men, and Cottweiler, despite their reputation as the high-tech tracksuit kings, were no different. Cropped tight shirts, low rise shorts and knitwear leggings were just a few examples of the feminine styles seen today. Although the use of "masculine"/"feminine" is becoming outdated, there are still few male consumers wearing crop tops on our streets, which leaves us wondering, who are these designers creating for? Perhaps the future, post anarchist revolt or collective enlightenment, will be genderless.
The fabrication was subtle but effective, fusing synthetic interiors with natural markings, in the style of snakeskin, cork and volcanic lava. The cream waistcoat and loose trousers with horizontal and vertical frays added an initial softness which soon descended into burning hot reflective oranges and diamanté encrusted tops, necks and torsos. Utility was a continual point of reference with most looks featuring a cross body, bum bag or external pocket detailing. The shoes most notably were multifunctional, incorporating a sock boot inner, and strappy plastic outer encasing, making it part sandal, part sneaker. Perfect for the sand storm… Or the beach.