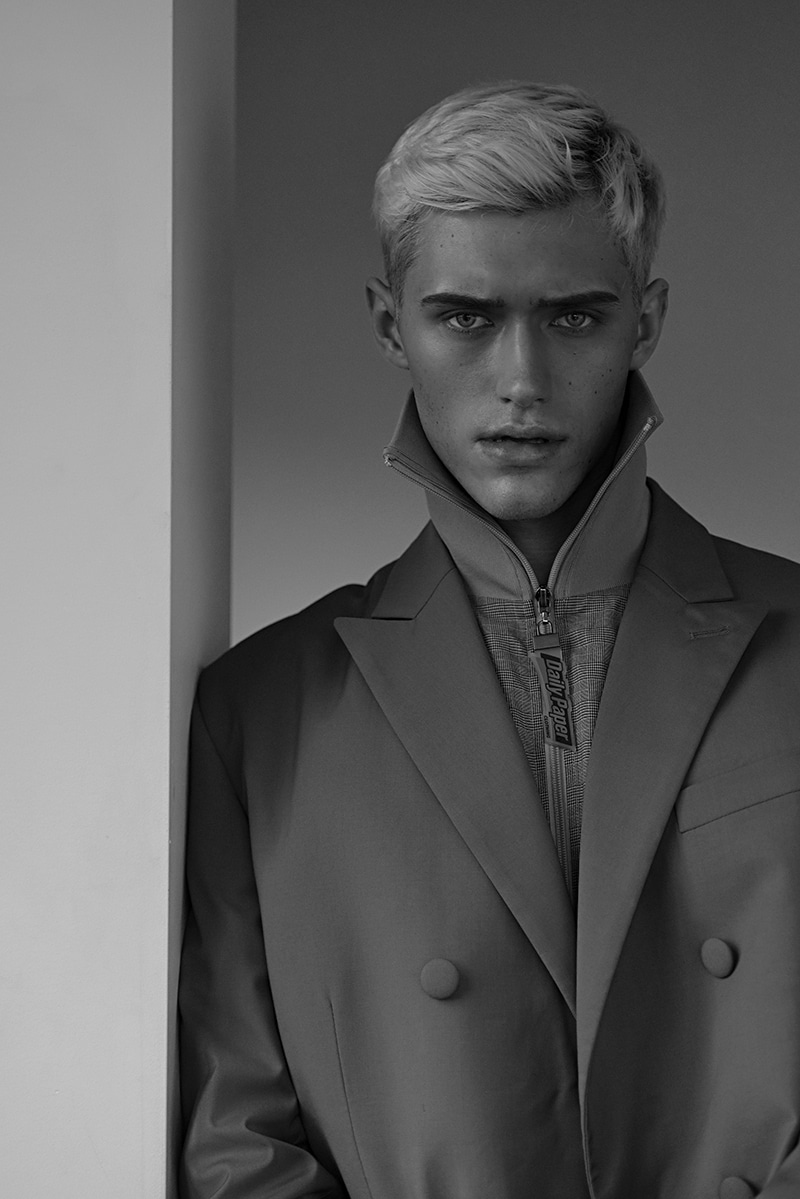 Taking things back to the very beginning – tell me how it all materialized for you.
Hello Hello! My name's Jacob Dooley. I am 21 years old, from a small town right outside of Fargo, North Dakota. Casselton, North Dakota is a town of only 2,000 people heavily populated by mostly farmers or anything related to agriculture. Being that I had zero interest in that field of work is was very easy for me to stick out in my community. The interest in modeling had always been in my mind, but it had never become clear that it was a passion of mine until I took my first road trip to LA with my cousin Jenn Dooley, who used to model when she was my age. She suggested that when we were in Los Angeles, we should set up a photoshoot online.  I was mostly using that photoshoot for graduation photos as I was a senior when this road trip took place. After shooting around Santa Monica with a photographer, I proceeded to post those photos on my Instagram which had only obtained 500+ followers at the time.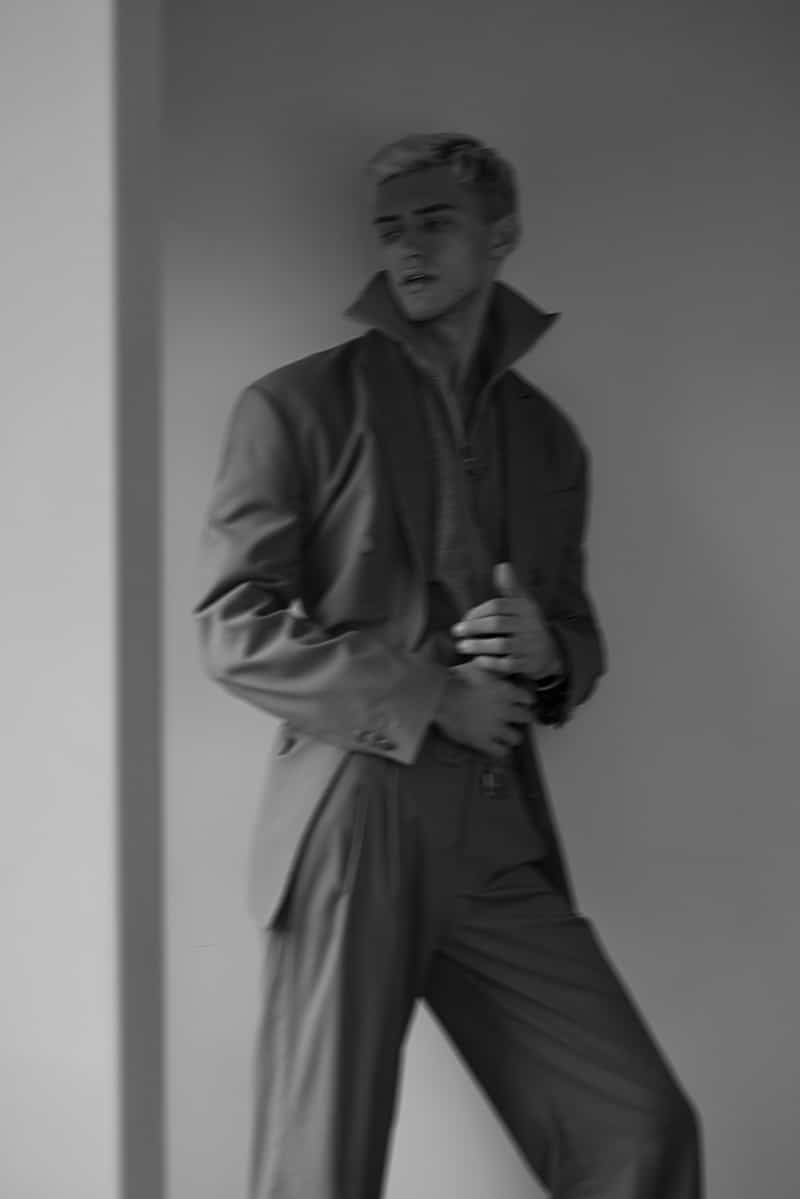 Three words that describe your best self are…
Ambitious, devoted, and kind.
How were you discovered/scouted? And what were your first feelings when you happened to sign your first contract?
I was contacted by Good Talent Management via Instagram. They remarked I would make a good model and that they'd like to sign me. At the time my parents didn't agree that it was the right thing to do, so I did end up signing the contract without their permission, which I didn't need because I had just turned 18. It honestly was a life-altering decision. Because of them (GTM), I've been signed in the three major markets in the US (Miami, LA, and New York) and in London. When I signed with GTM, I remember the feeling of finally fitting in, as I had finally found a home.
This career has moved me to some of the biggest cities that people in North Dakota would never get the chance to see, and for that, I am truly grateful.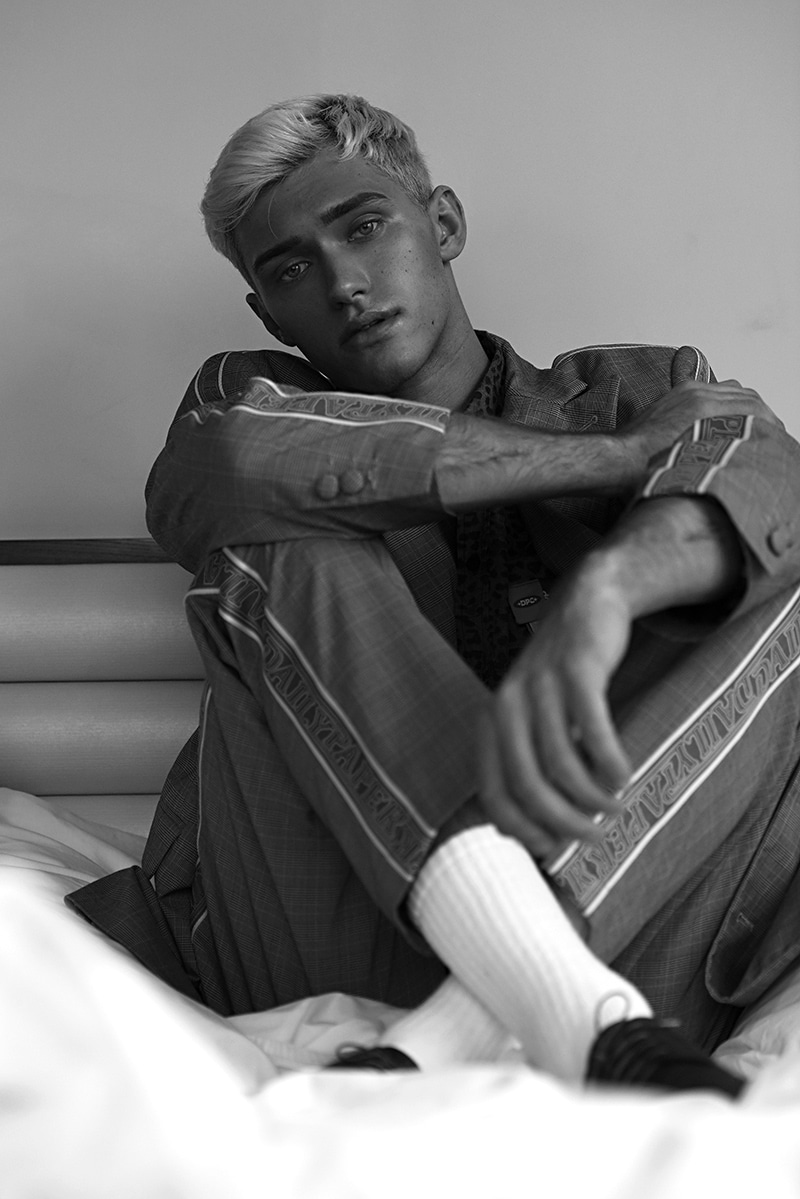 Who's been the dream client to work with?
I recently did a bridal campaign with Martin Thornburg. The location was on a ranch in the Hidden Hills of Malibu, CA. It was the most beautiful location I ever set foot on.
Could you give us a fun anecdote about yourself?
I arrived in New York City for the very first time in March 2017. I had all my luggage stuffed with the only clothes I had, and when I stepped off a bus at Port Authority one of my suitcases busted open. It was a very windy day, and I ended up chasing my clothes through the streets of Manhattan. It was like having my very own Carrie Bradshaw bus moment, ha.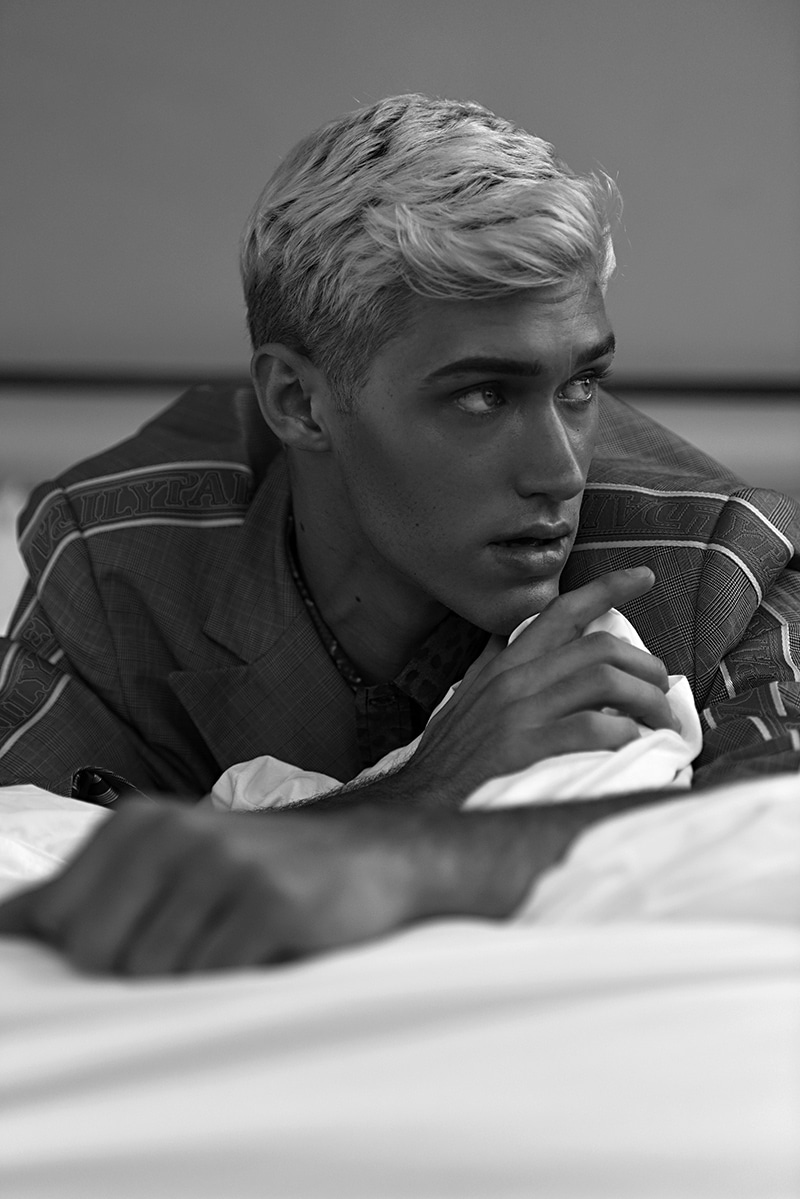 Essentials to bring along your travels for a last-minute job are…
Skincare products, books, headphones, and a good outfit.
How do you react to trolling and online criticism?
I can try to say that you just shouldn't look at it, but no matter what, you're going to see it. Whenever I see something negative, I just remind myself that the only criticism that really matters is from my team, friends, and family.
What are your thoughts in regard to the whole Instagram thing?
I truly believe that Instagram has granted models the ability to have control of how we want to portray our image to the world. It also has given us first-hand access to photographers, stylists, and makeup artists for potential collaborations.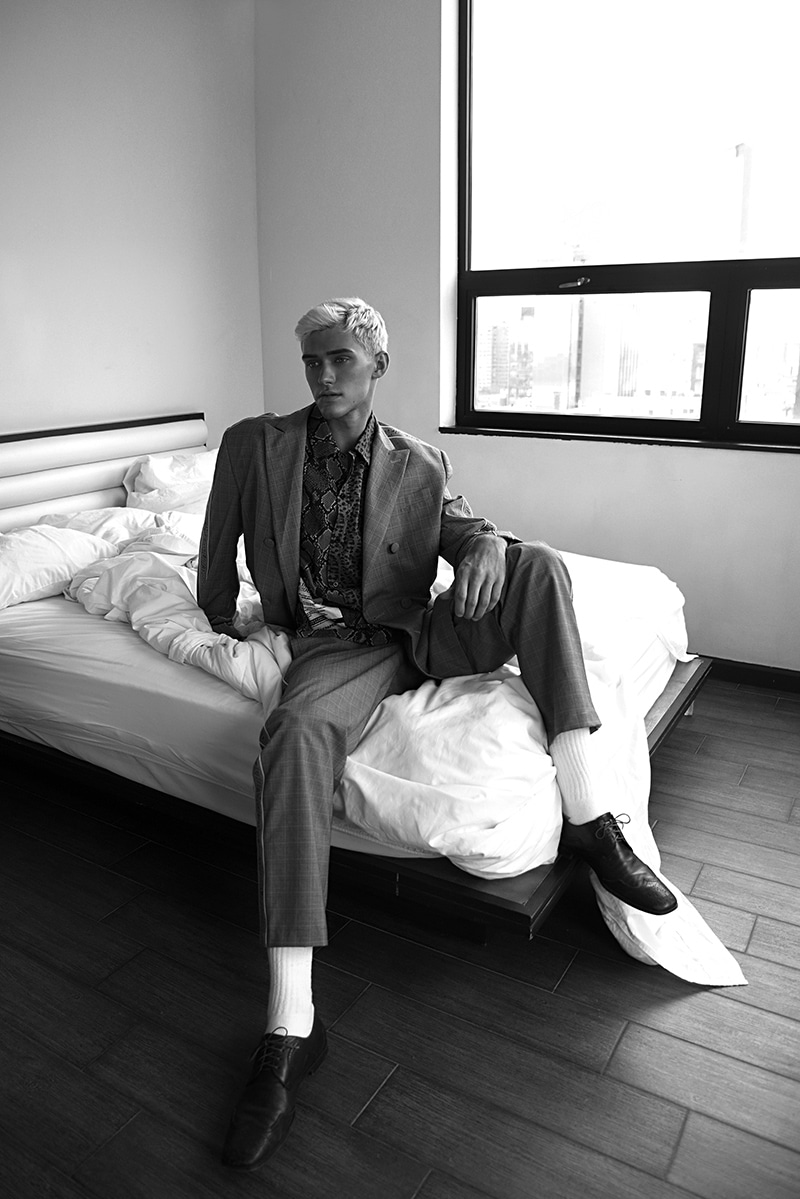 Do you feel empowered through your social media channels? If so/not, how come?
Yes, of course. It's been one of the biggest blessings to acquire a fan base, who are always cheering me on even when I can't do that for myself.
Any major inspirations?
Lucky Blue Smith was one of the first models that sparked my interest in this industry.
Biggest remorse?
I would say trying to fit into other people's moulds, rather than breaking the mould.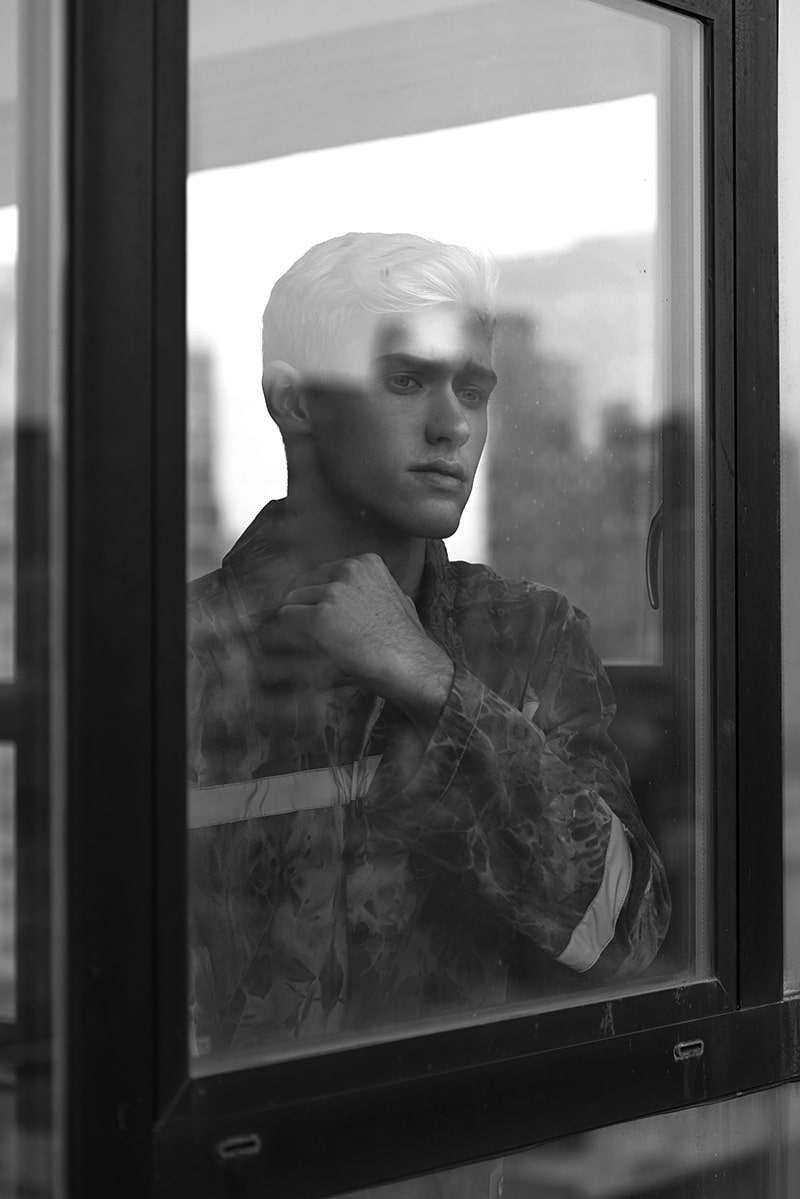 What's the wisest lesson you've learnt being in the industry?
Whether you're going to castings or go-sees, you will receive rejection more than you realize. It's best to prepare for the worst, so your emotions don't get in the way for your next potential job.
Any advice to give the young wave of aspiring models, wanting to venture into such field?
When you embark into this industry, find a team that you trust and support you. With that, you'll be able to strive to who you want to be while knowing that they have your best interest at heart.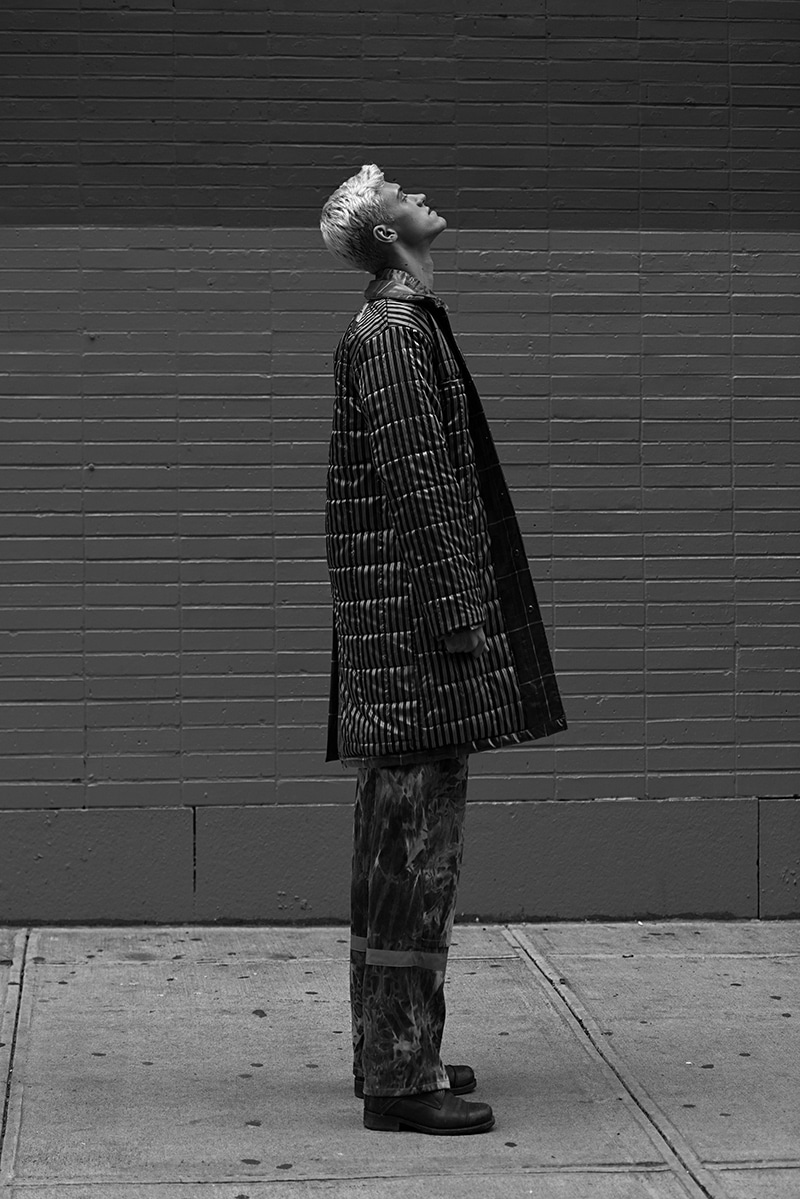 Photography: Gabe Araujo @gabearaujo
Styling: Charlie Ward @charliewardstyles
Grooming: Amy Klewitz @amyklewitzbeauty
Talent: Jacob Dooley @jacobdooley at Good Talent Management @goodtalentmanagment
Wardrobe: Daily Paper