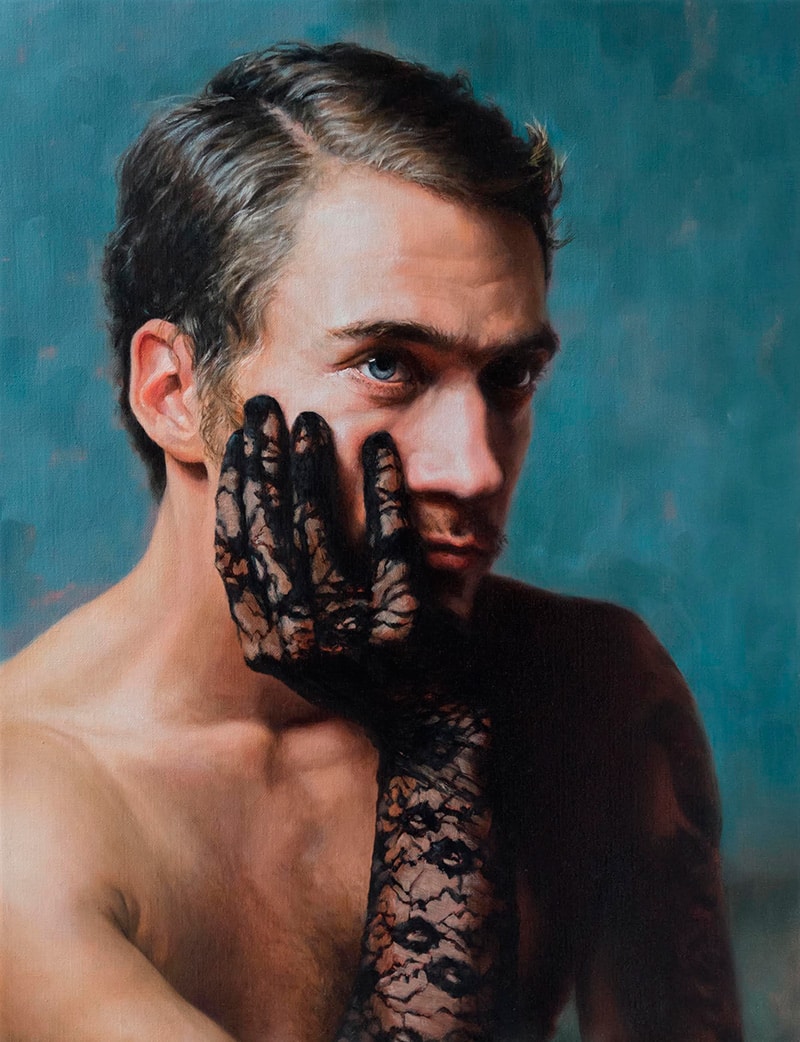 "You can't, if you can't feel it, if it never
Rises from the soul, and sways
The heart of every single hearer,
With deepest power, in simple ways.
You'll sit forever, gluing things together,
Cooking up a stew from other's scraps,
Blowing on a miserable fire,
Made from your heap of dying ash.
Let apes and children praise your art,
If their admiration's to your taste,
But you'll never speak from heart to heart,
Unless it rises up from your heart's space."
(Johann Wolfgang von Goethe)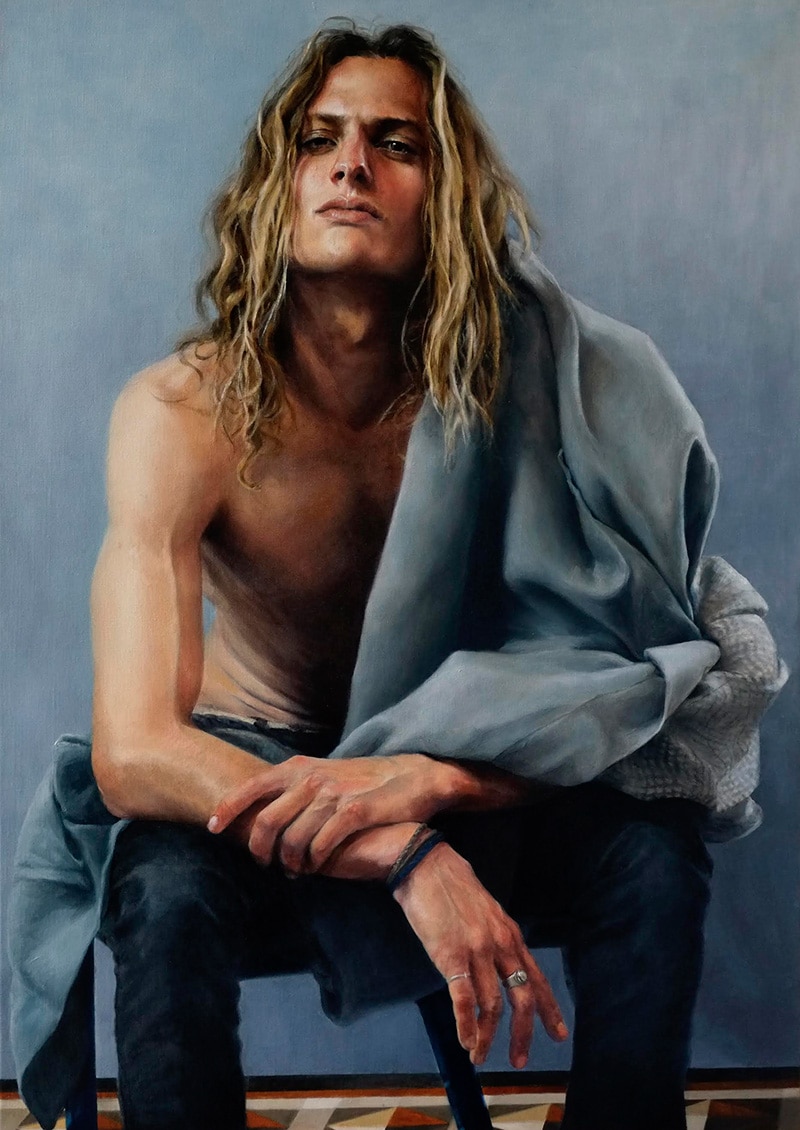 Fucking Young!: Hello Alessandro, what is the fascination with male portraiture about?
Alessandro Tomassetti: I have always loved art history and, in particular, portraiture. Before the invention of photography, portraits were drawn and painted to celebrate and commemorate – at a particular stage in life – men and women. My goal is to tap into the legacy of the portrait and document guys, interesting guys before they go on to become great men. 
FY!: Could you take us through the creative process?
AT: The creative process usually starts with a photography session (since it is not always possible to have a model pose for hours at a time). I photograph – adopting an editorial approach – until I have enough information to paint from. It can be tricky (guys tend to have a pre-conceived idea of what masculinity looks like and that is not what I am trying to capture): I like to see and seize the essence behind the face that gets practiced in the mirror. Once I have a strong reference, the drawing and the painting begin. Sometimes, I am faced with something new that requires practice, research and practice. Painting a portrait is solving a puzzle. Sometimes, the answer is as simple as turning the canvas upside down and stop over-thinking.
FY!: Would you illustrate your conception of "sensuality"?
AT: Confidence is sexy, vulnerability is sensual. I try to express – through my paintings – this conception by playing with pose and expression, or by contrasting the model's masculinity with objects, fabrics or accessories traditionally thought to be feminine.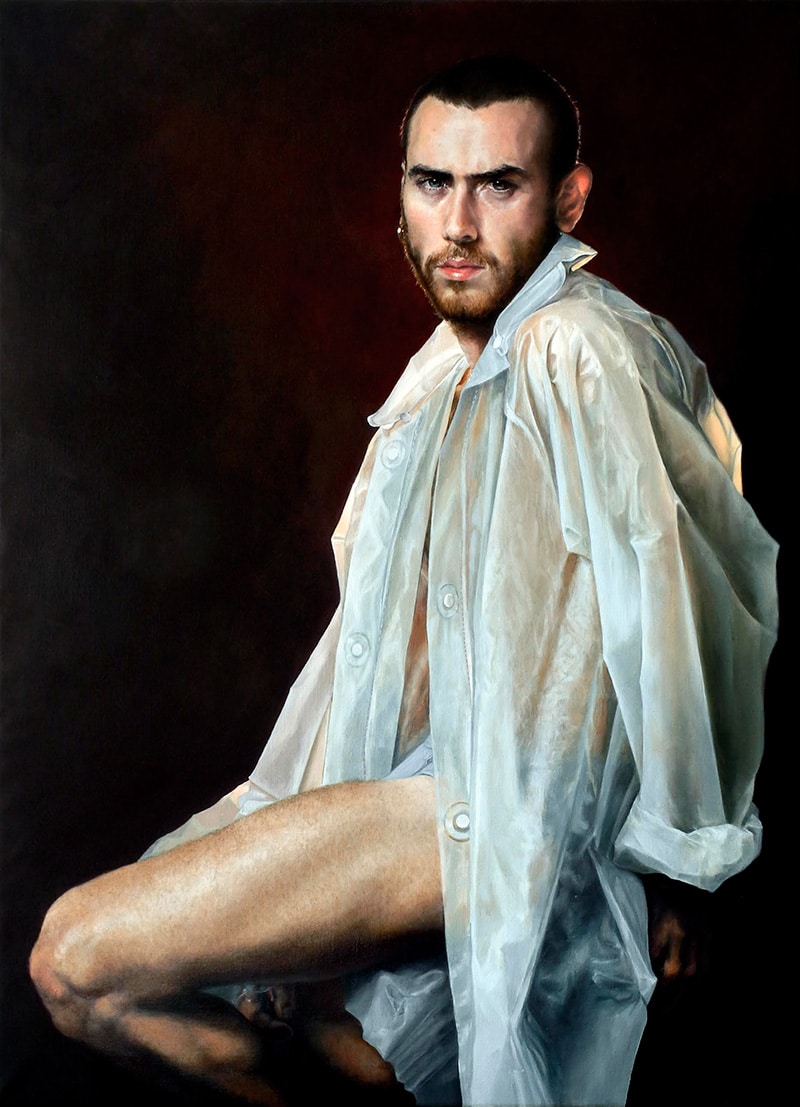 FY!: Could you complete the following sentence: "Truth is…"?
AT: : …not always necessary or useful.
FY!: Is the absence of consciousness the collateral effect of the social media dependence?
AT: You cannot filter life, real life. I appreciate the power of social media, but it certainly comes with a price: one type of connection in exchange for another. Our senses pick up nuances that cannot be experienced through a screen: the difference between liking something and falling in love with it. I work with a model who always took the same "selfie-approved", ¾ pose photograph: he thought his ears were too big, but I paint him because of his ears. We became so enamoured with our virtual selves that real life can be, seem disappointing.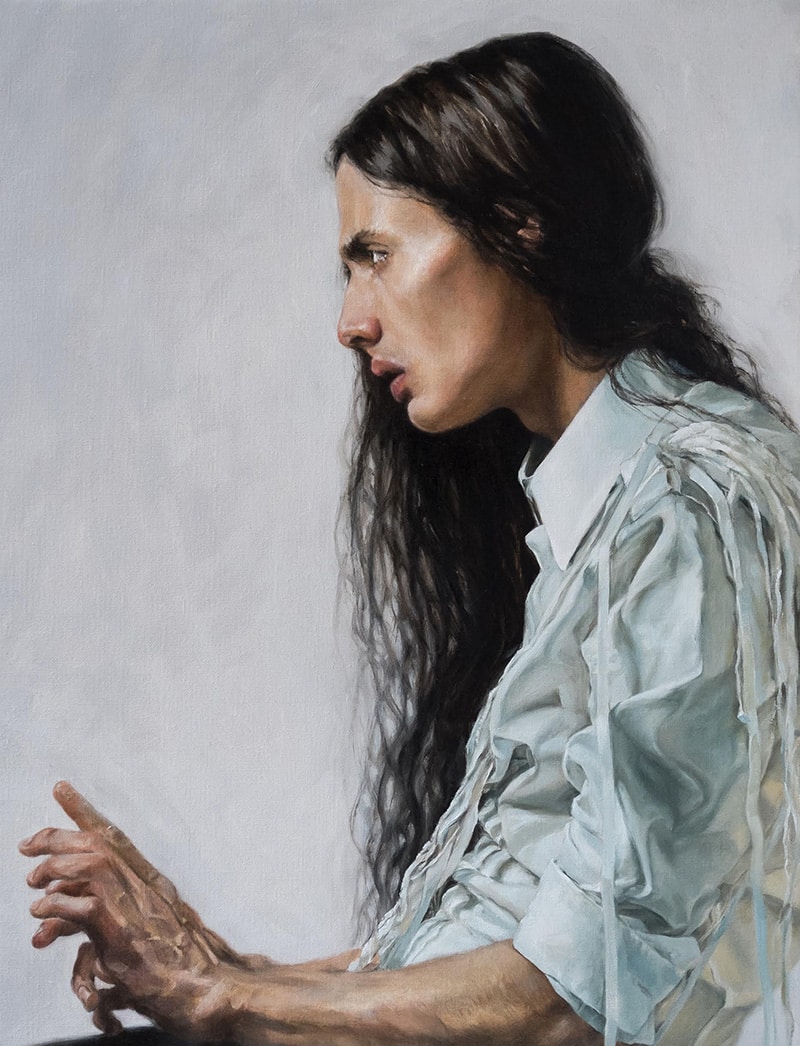 FY!: Do you believe in exposing and overexposing (to conquer virtual dimensions)?
AT: No, not really. Speaking of my work, I know there is an audience for it and I think going after "likes" or "follows" only affects our dialogue. I am more about quality than quantity. My goal is to connect with my audience using all the tools – physical and virtual – at my disposal, while maintaining the integrity of our relationship.
FY!: Is "art" a synonym for "catharsis"?
AT: In my case, it is. Art-making (or image-making) becomes a vehicle for exploring, processing and – ultimately – releasing emotion.
FY!: What is today FUCKING YOUNG!?
AT: Challenging bigotry and indifference.
For more on Alessandro Tomassetti follow @sosayssandro