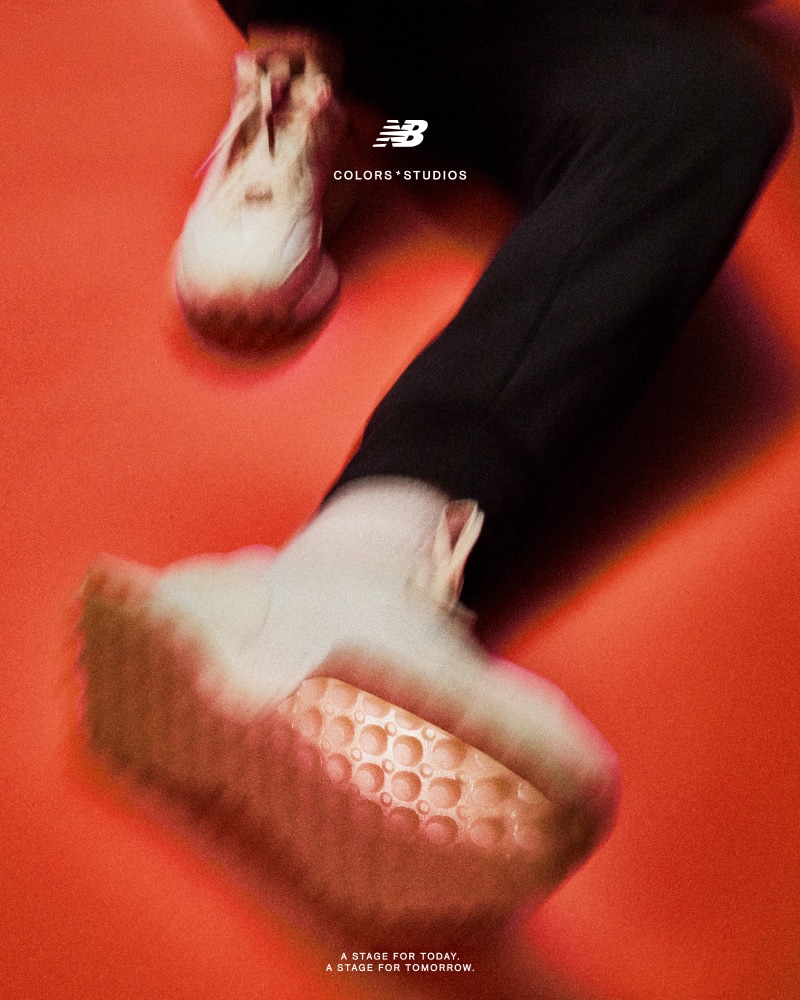 New Balance and music discovery platform COLORSxSTUDIOS have collaborated to create two sleek, monochrome new takes on the footwear brand's classic 327 silhouette. Titled "A stage for today, a stage for tomorrow," the first collection created together by the two entities seeks to offer today's expressionists a blank, adaptable canvas that – just like the COLORS stage – remain relevant as the world shifts and changes around them.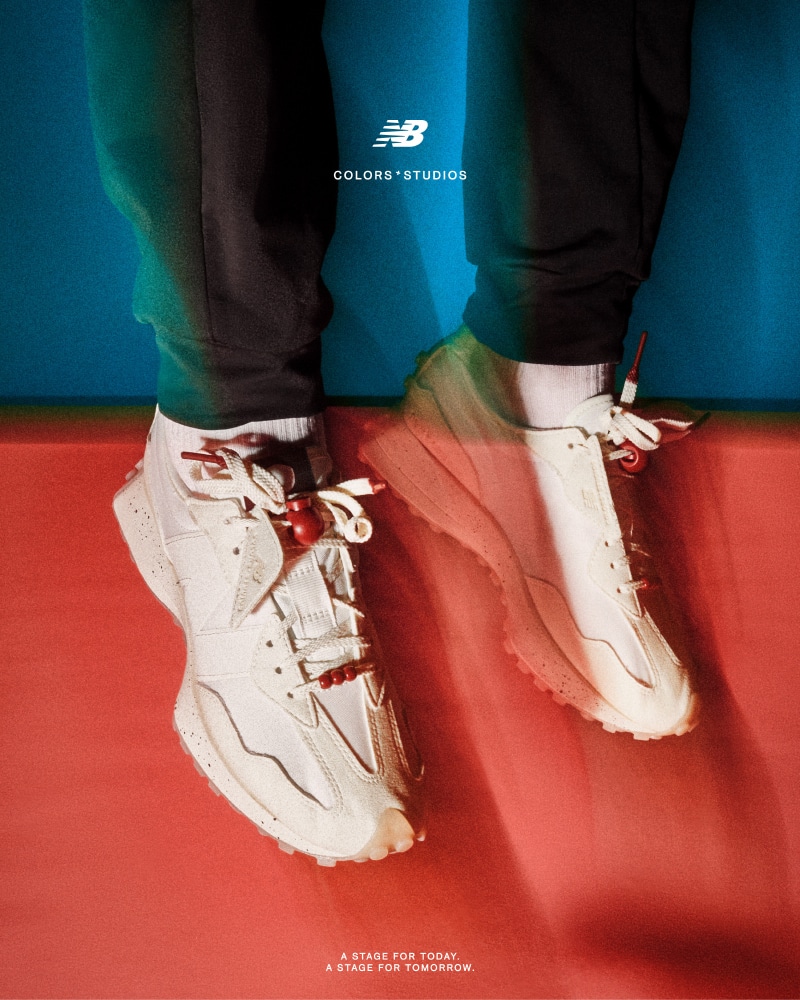 Designed with self-expression in mind, COLORS and New Balance's reimagined 327 comes in black with contrasting white stitching and speckled midsole details as well as a muted cream version with a classic gum sole. Both versions feature red accents on the dipped lace tips, chord stopper, and lace-keeper beads.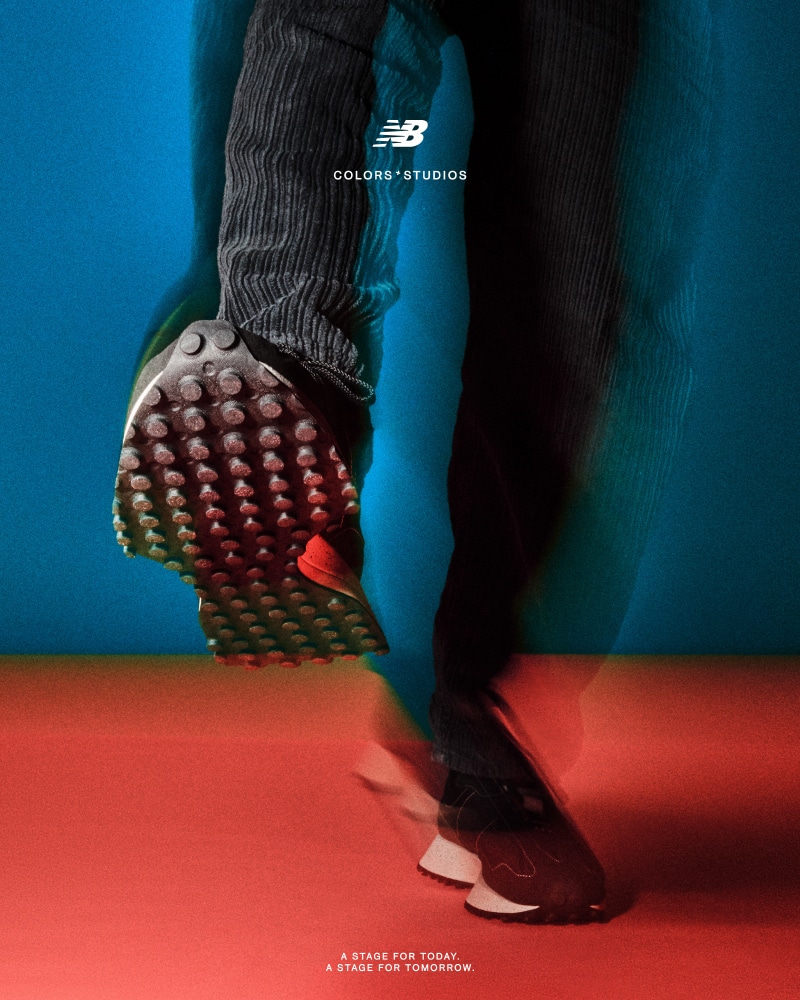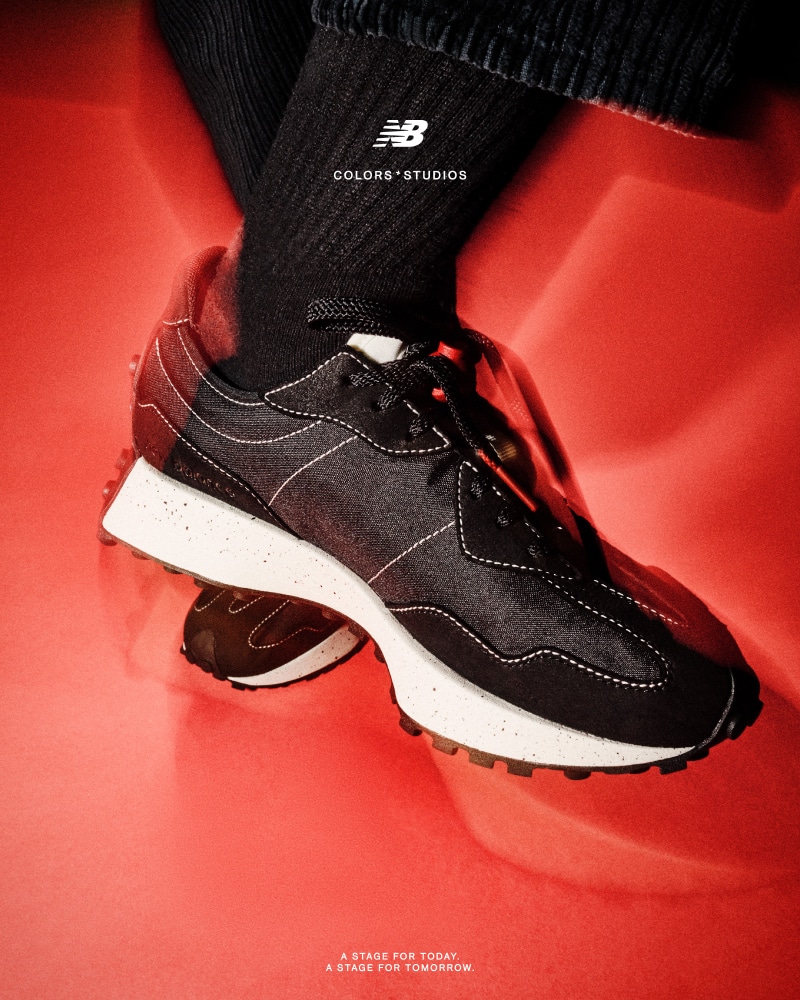 The collection will be available exclusively at colorsxstudios.com on December 3rd, as well as globally on newbalance.com on December 4th.