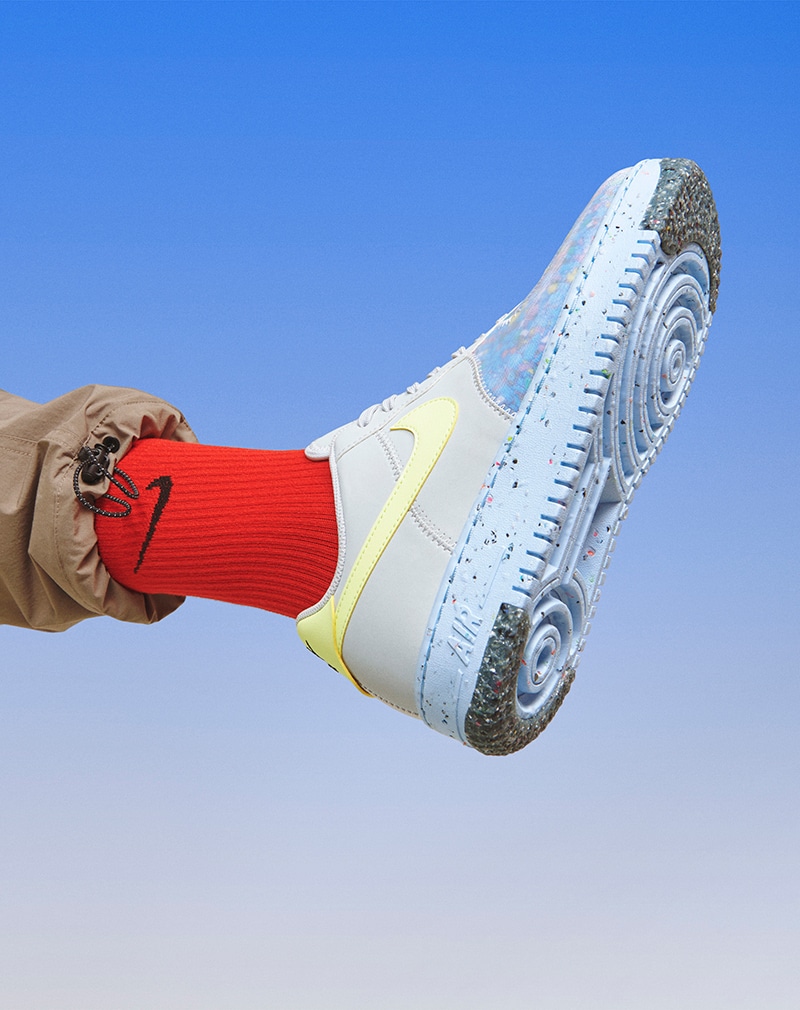 Nike Sportswear HO20 Air Force 1 Crater
Last week was Climate Week. That meant I had to be in New York with a group of people focused on climate change. Traveling right now is a bit complicated as we all know but luckily we have Zoom. To be honest this is even more sustainable. The bad side of this is that we are not able (yet) to touch and have a better idea of the new materials and advances made in our field, fashion.
Fortunately, we were able to be part of a conversation with four key people making a difference right now at one of the biggest companies (Nike): Virginia Rustique-Petteni (Engagement for Nike Sustainability), Noel Kinder (Nike Chief Sustainability Office), Golnaz Armin (Nike Senior Material Design Director), and Michelle Warvel (Nike Direct Service and Experience).
Sustainability is core to Nike as we've seen in many successful projects, from transforming its facilities in Europe and in the US to be operated 100% with renewable energy, to one of the dopest launches this year – the Space Hippie – made from waste. All this part of NIKE's "Move to Zero" journey toward zero carbon and zero waste.
This journey is not easy. "There's no guidebook on sustainability." It's all about experiments and constant work and efforts. Necessary efforts. It's also about educating a consumer more and more focused on these issues, offering them the tools and the opportunities to be part of the process. For example, Nike is now adding a special badge to products that are made with sustainable materials. In physical stores, you can now scan products to see the process behind it. These same stores are constantly being transformed and evolving to become more appealing to a generation concerned with these problems.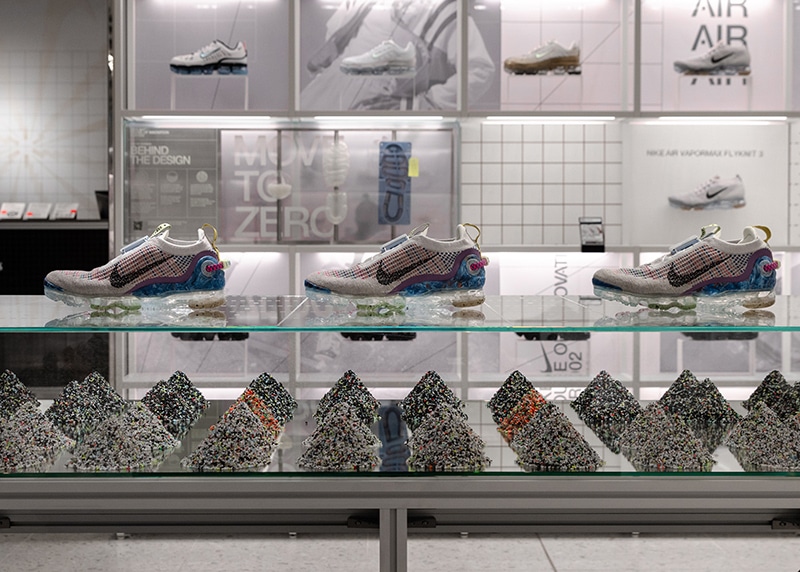 Nike House of Innovation Paris
This is an ongoing conversation, a conversation we need to keep having because our future depends on it and Nike knows it. Listening to these four people having such an open talk about these issues it's not only informative but it also gives us hope.
I also know that we live in a visual world so I was curious to talk with Golnaz on how materials with sustainable improvement can affect the final design and performance and by that become more interesting for the final consumer to acquire.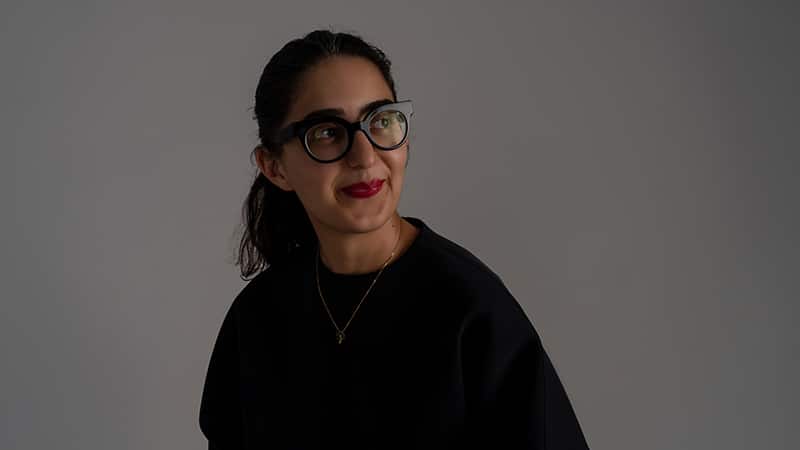 Golnaz Armin
Here's what she told me:
Is the use of recycling materials a handicap when it comes to creating new and appealing designs or is it a plus?
I see this as a set of exciting challenges that could bring more creativity and newness to our materials and products. Using 'trash' as a filler for the AF1 Crater upper is a great example of something new that came from a challenge that we set for ourselves when we were partnering with the Nike Grind team to transform trash into something beautiful. 
Do you think materials have "gender"?
I see Materials as genderless and fluid. A material never stands alone, it is always in a relationship with a person or family of other materials. But people and cultures do put gender biases on certain materials, based on their cultural and personal associations. So hopefully materials can help to break some of the gender norms and biases that we all have within us!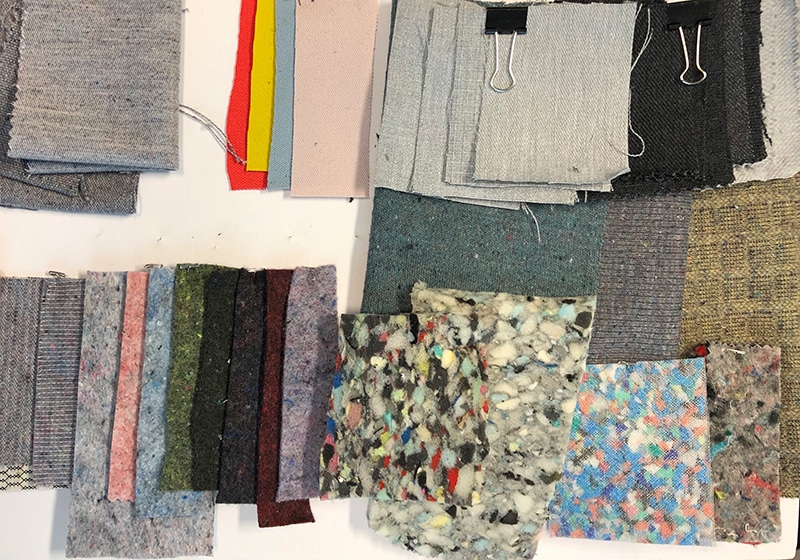 Do you believe genderless designs can also have a positive impact on climate changing?
I was able to pose this question to the material design team and we had a great discussion about it; at one end if we create genderless products, we will be able to make less variety and complexity of items and therefore have less of an impact to the environment, but at the other end we know we have to serve all our consumers and athletes who identify in multifaceted ways and would like to express themselves in our products. The core of sustainability is about breaking our preconceived notions of what products could be made of, and I see a similar parallel in that expanding our collective consciousness around gender and gender identity, so yes perhaps they are connected.
People are more often looking for products that last longer, even if they are a bit more expensive. Does this durability affect the business in terms of sales (you might sell less) or quite the opposite creating a trust bond between the brand and the buyer?
Durability for sure is one of the fundamentals of sustainability, and you can find it as one of the chapters within the Nike Circular Design guide (nikecirculardesign.com). 
We have to be able to educate and reimagine the relationship between our athletes and their products and thing about extending the life of our products or provide solutions to its end of life use.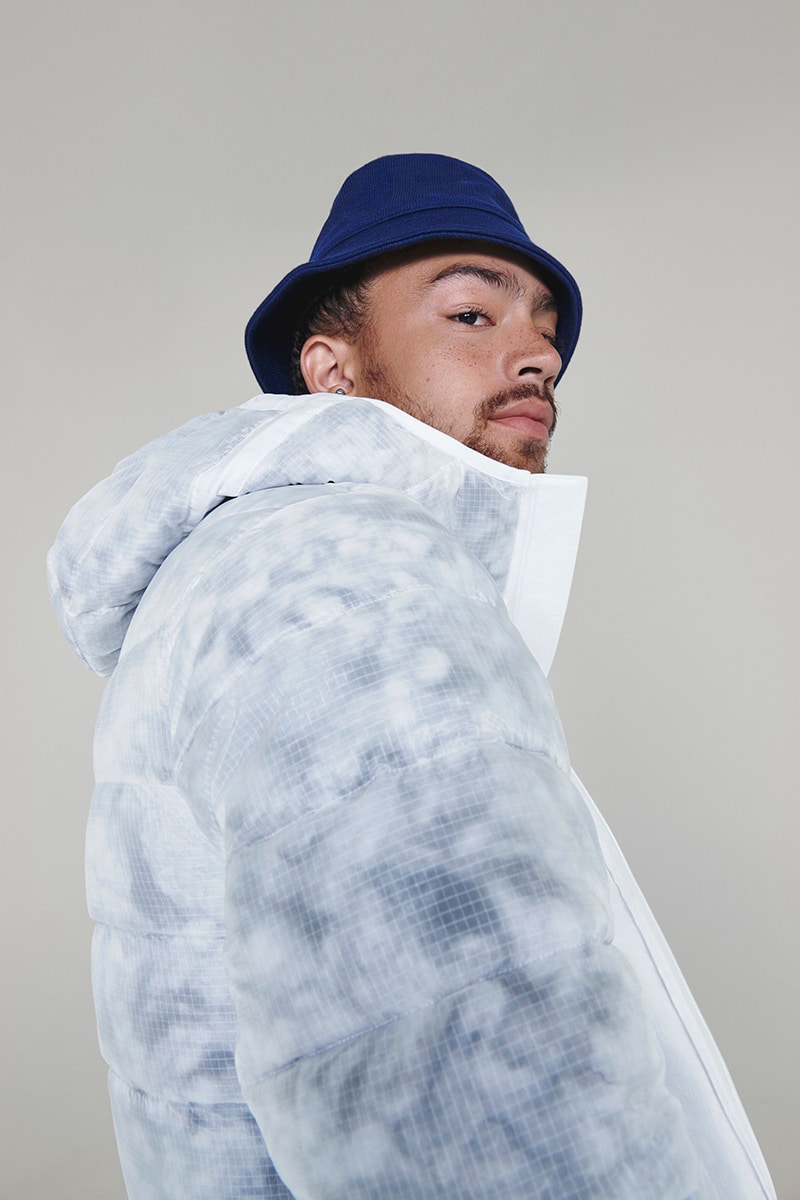 Nike Sportswear HO20 Marble Eco Down Jacket
Even with the use of sustainable materials, there's always a part of the process that is not going to be that sustainable. How is Nike trying to make it a cleaner and completely sustainable process?
Sustainability is complex, and there is no one single solution that solves all the problems. 
I think it is really important to understand what choices in materials are having the biggest impact on the environment, meaning what will take us closer to the Zero Waste and Zero Carbon faster. It is about step by step decisions that are moving us forward. 
But this also doesn't mean that we will be ignoring the smaller processes that could make our products better, it is about progress vs perfection but with focus on the urgency that every detail matters.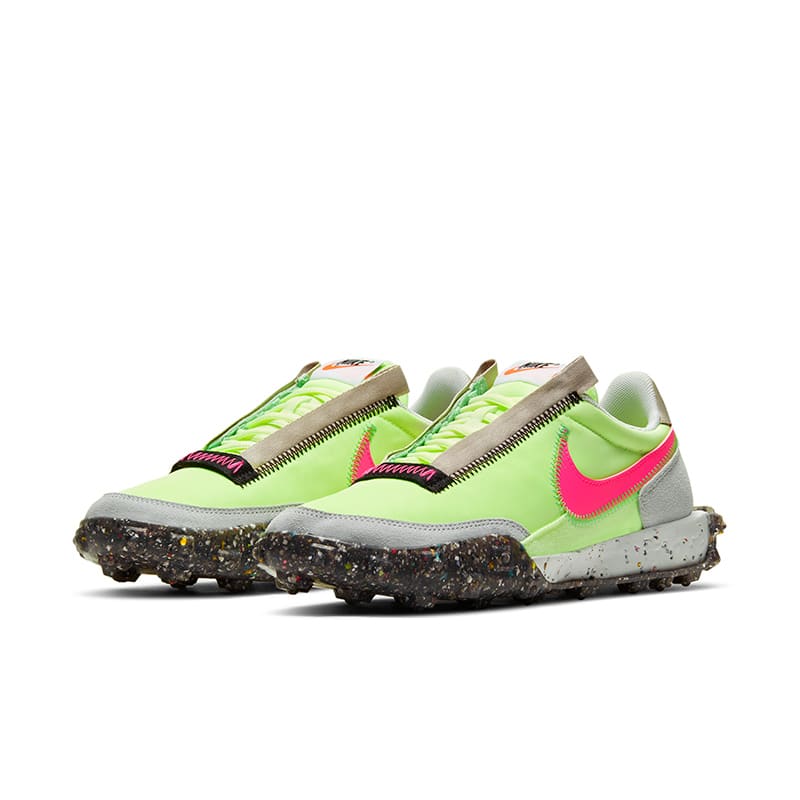 Nike Sportswear HO20 W Waffle Racer Crater
Investing and investigating these new technologies can be expensive but worthy in a long term. Is there any exciting news coming soon in this field that we will be able to see shortly in stores?
The new VaporMAx2020 is one of the most exciting products that is coming to stores, we have been able to leverage the new fit system technology, bring new post-industrial recycled yarns in, and it brings a new aesthetic of sustainability with more than 50% recycled content by weight in the overall shoe. 
Any product or process improvement that you are particularly proud of?
I am proud of the material design team at Nike. They are the driving force behind making small adjustments to the material design work that is bringing sustainability to scale in our products. One example is being able to move to 100% recycled Polyester laces. This might seem like a small decision but, when you add up the number of shoes we make it has a huge impact. And it is the right thing to do!