Clarks Originals & Vandy The Pink have cooked up a new pair of shoes! The first collab saw 200 hand-customized Wallabees with embroidered details, and this second drop takes the Wallabee Boot to a whole new level with its iconic burger motif.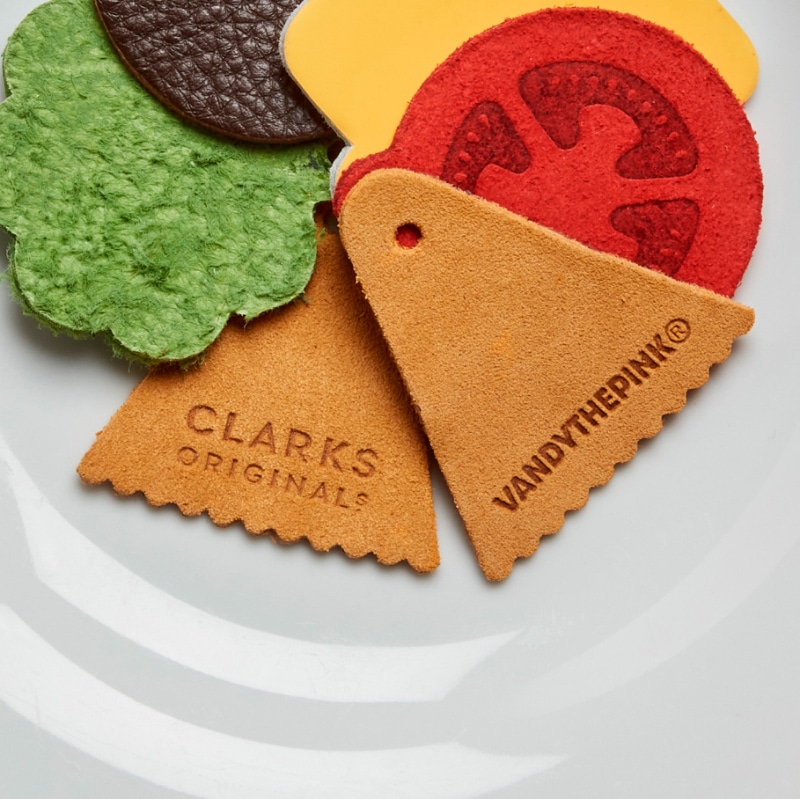 To serve up the Wallabee burger, the designer works with smooth suede, turning the iconic silhouette into a tasty treat. The upper is decked out with white embroidery that mimics a sprinkle of sesame seeds for that unique finishing touch. And to complete this footwear feast, the two classic fobs come with four playful charms that resemble the key ingredients of a burger: tomato, lettuce, cheese, and patty. These shoes are the result of Vandy The Pink's creative genius and Clarks Originals' dedication to craftsmanship.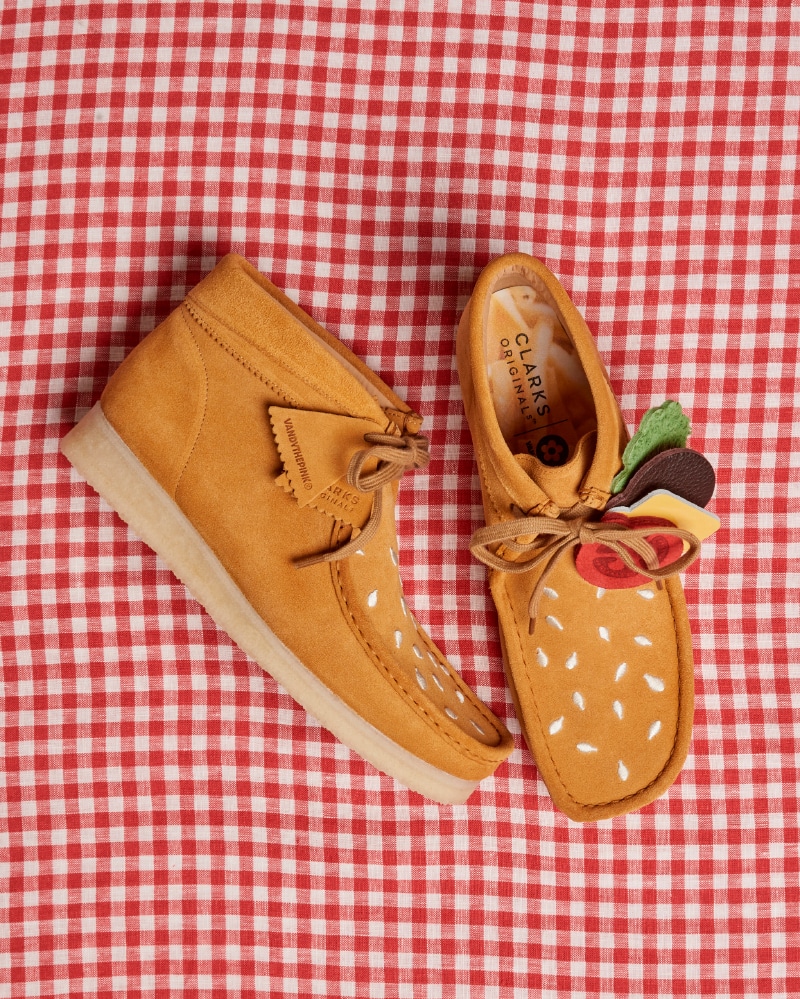 Vandy is the real deal when it comes to creativity. Hailing from Korea and residing in Virginia, this designer-artist draws from a rich cultural background to put an unexpected spin on the classics.