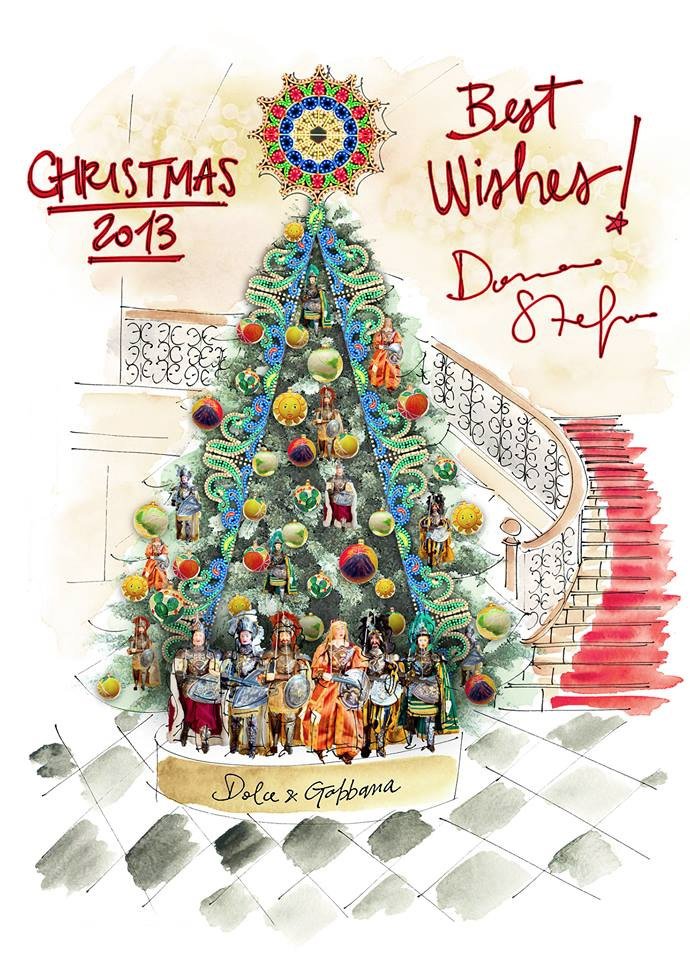 Claridge's, London's legendary Mayfair hotel, has announced that this year their annual Christmas tree will be designed by their long time guests and friends designers Domenico Dolce and Stefano Gabbana.
The tree which will depict iconic elements from a traditional Christmas tree reinterpreted with Sicilian elements, draws on the Italian heritage of the designers: hand crafted Sicilian puppets known as 'pupi', hand painted Italian festive glass baubles and a bespoke multi-coloured 'luminarie' framework created in Southern Italy. The new tree will be unveiled in Claridge's on November 26th 2013.
The Claridge's Christmas tree has long been a festive landmark, drawing visitors and Londoners alike to marvel at its magnificent design. This is the fourth year that Claridge's has invited one of its favourite guests to create and decorate the Christmas Tree in their own inimitable style, and the first time it has been celebrated with the traditions of an Italian Christmas by Dolce&Gabbana.
"When we think of London we always think of Claridge's and of its typically English atmosphere that fascinates us and makes us fall in love with the city every time as if it were the first. Our Christmas tree isn't only a celebration of Christmas as we celebrate it in Italy, but it's at the same time atribute to the artisanal Italian tradition, the same that we love to export worldwide with everything we do". – Domenico Dolce and Stefano Gabbana