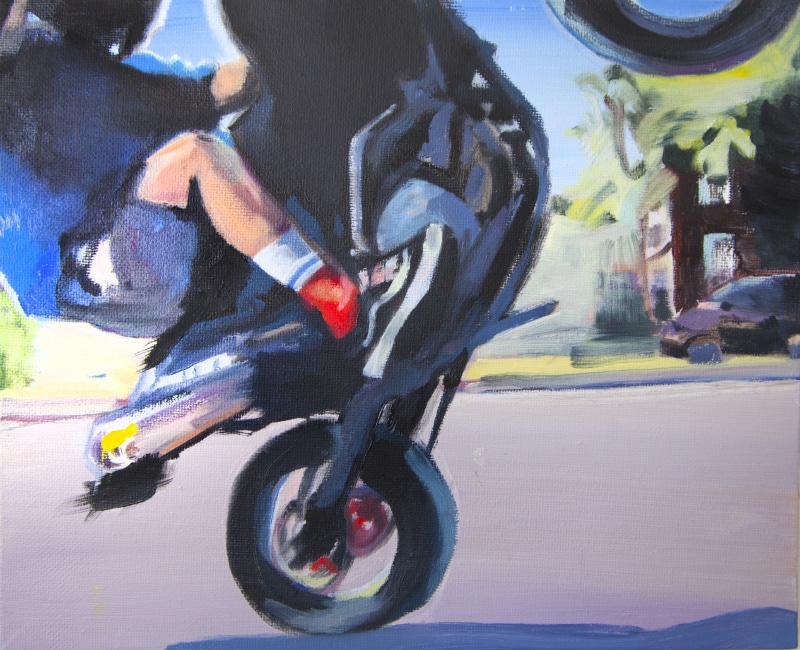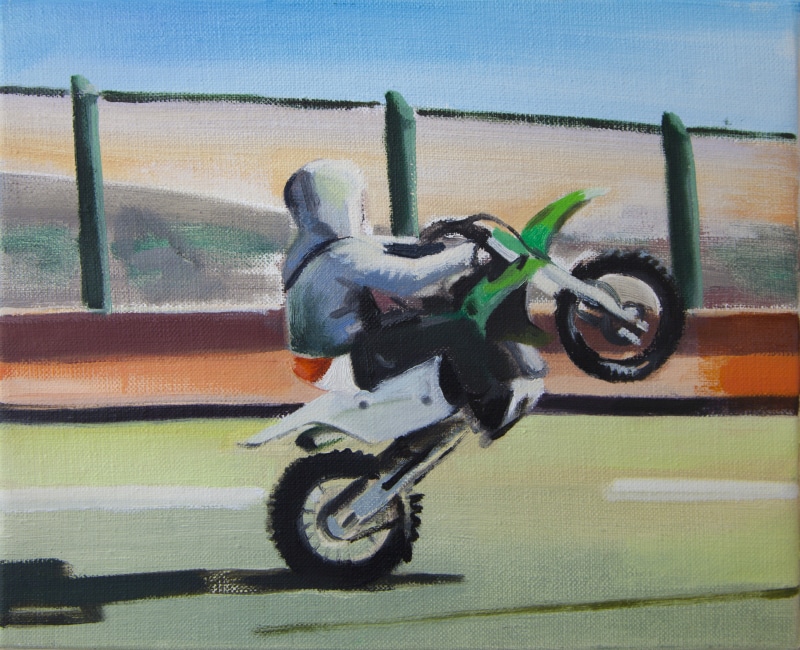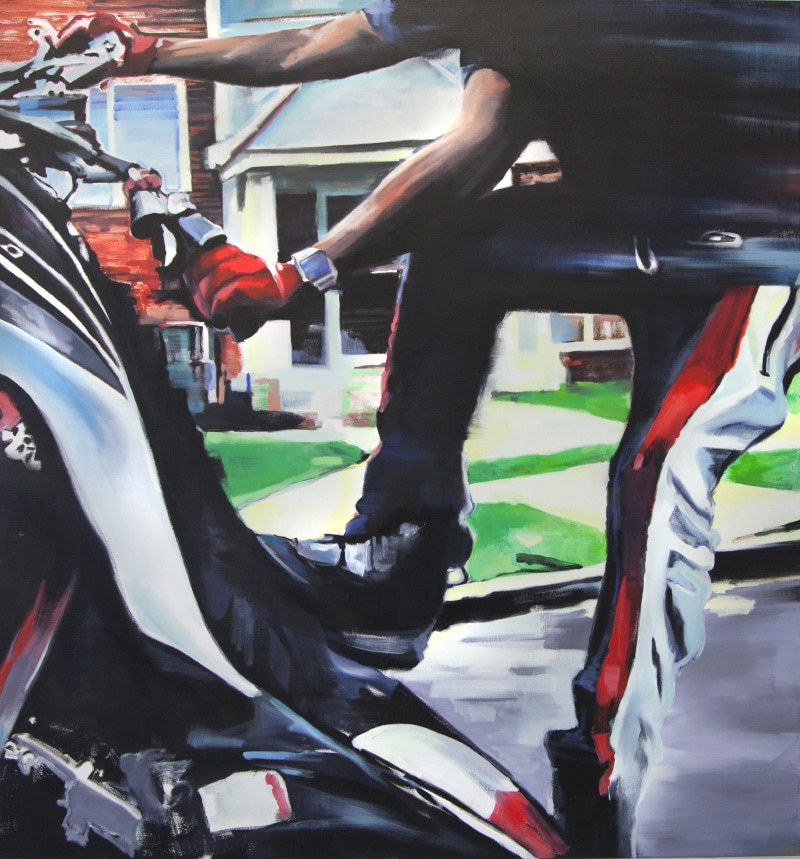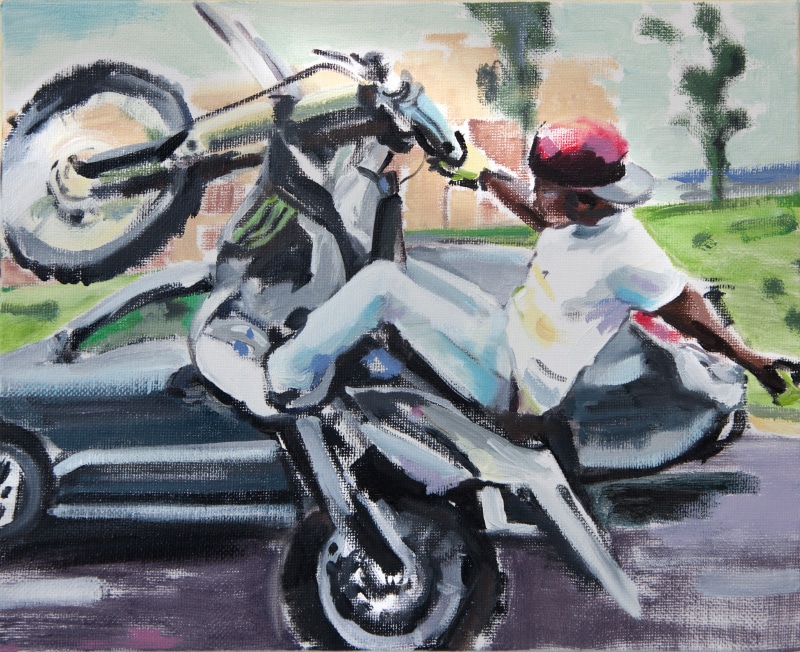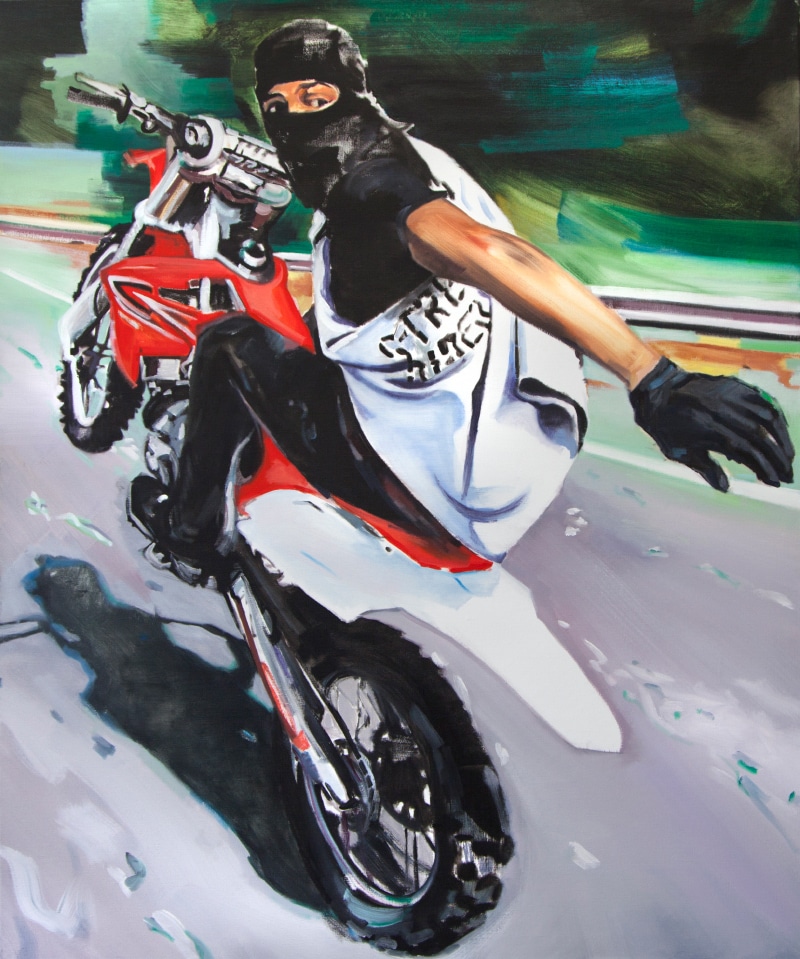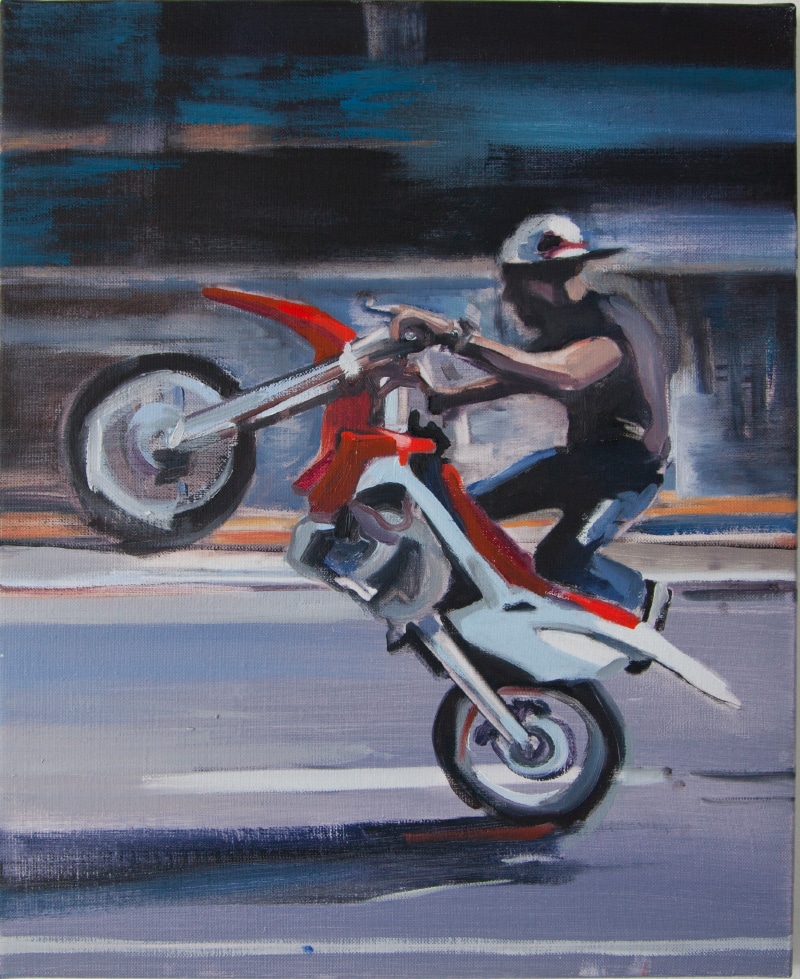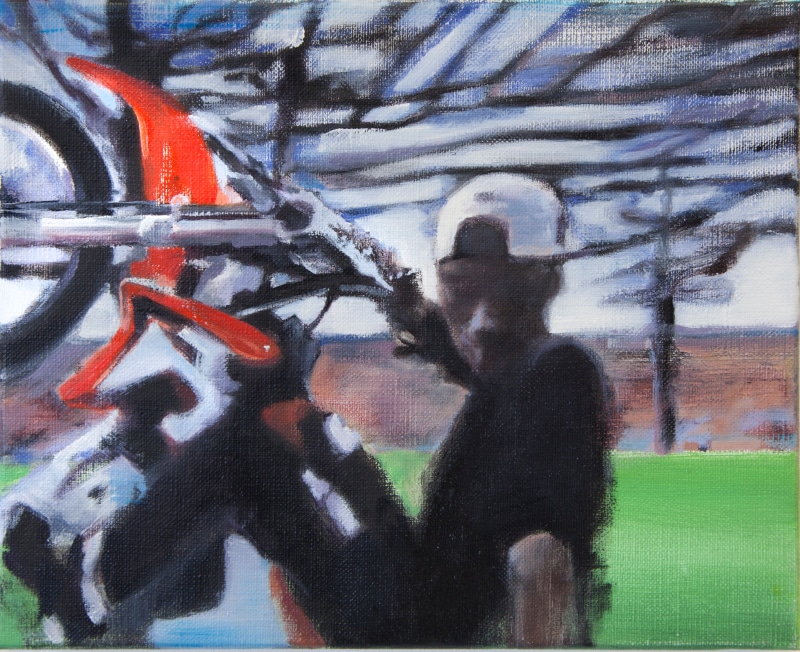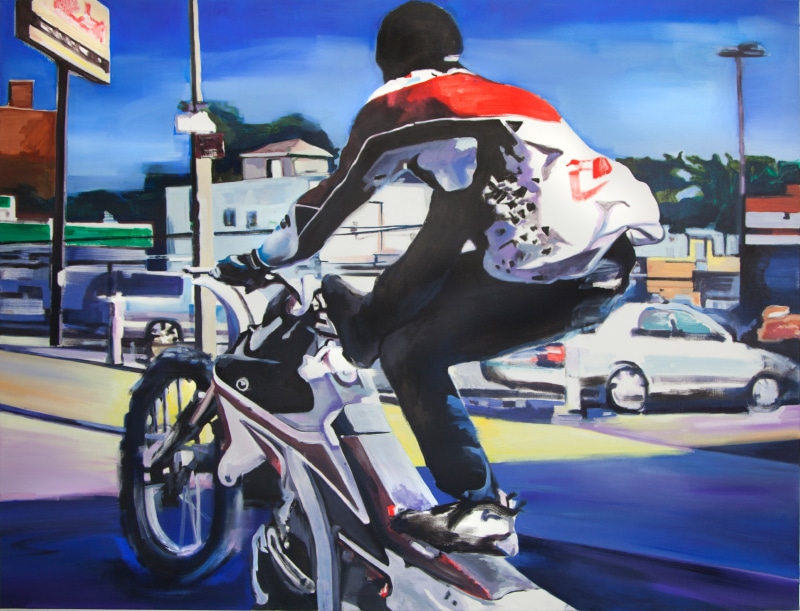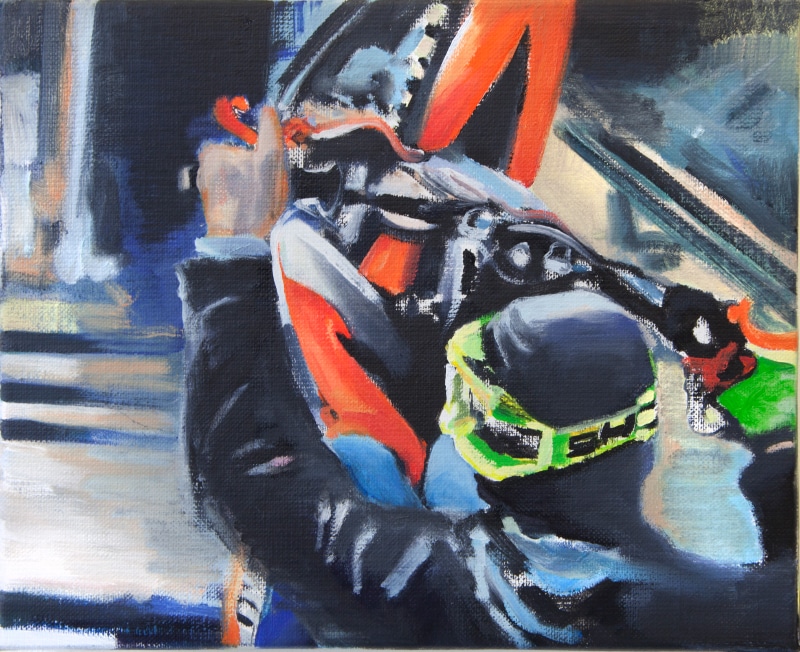 Claire Fahys paints with the codes of urban photography with great ease and takes on a real artistic and contemporary vision of what these people are and do, and truly shows that they act as new urban knights in search of prowess and new challenges as in the novels of chivalry of the Middle Ages. The mount today is mechanical.
"Her new paintings depict a global phenomenon, which crystallizes both aesthetic concerns and a desire for rebellion. These meetings, commonly called rodeos, and associated with large suburban complexes, are held in the four corners of the planet. The participants broadcast and relay their respective exploits through photos or videos posted on social networks. It is thus a real bike life that explodes on the surface of the canvas" explains Richard Leydier, Editor in Chief of the prestigious Artpress.
Bike life enthusiasts compose a community that has its own culture, its codes, which draw underground networks and Rodeos require a maximum commitment, much like art, otherwise it's guaranteed death; and nobody, obviously, wants to die.
Claire Fahys wonders "how to translate this life impulse into painting? She represents the speed, paints as fast as her models rush in the rearview mirror. She captures their choreography, a certain grace of movement, the virtuosity of the rear wheels and the search for a point of balance. This universe has modified her painting. Her relationship to speed, but also her palette, because streetwear, the saturated colors of motorcycles, all aspects of the bike life are very codified, a bit like the Palio horse races in Tuscany."
Rodeo Solo Show
Gallery Hussenot
5 bis Rue des Haudriettes
75003 Paris
April 28th – May 28th 2022