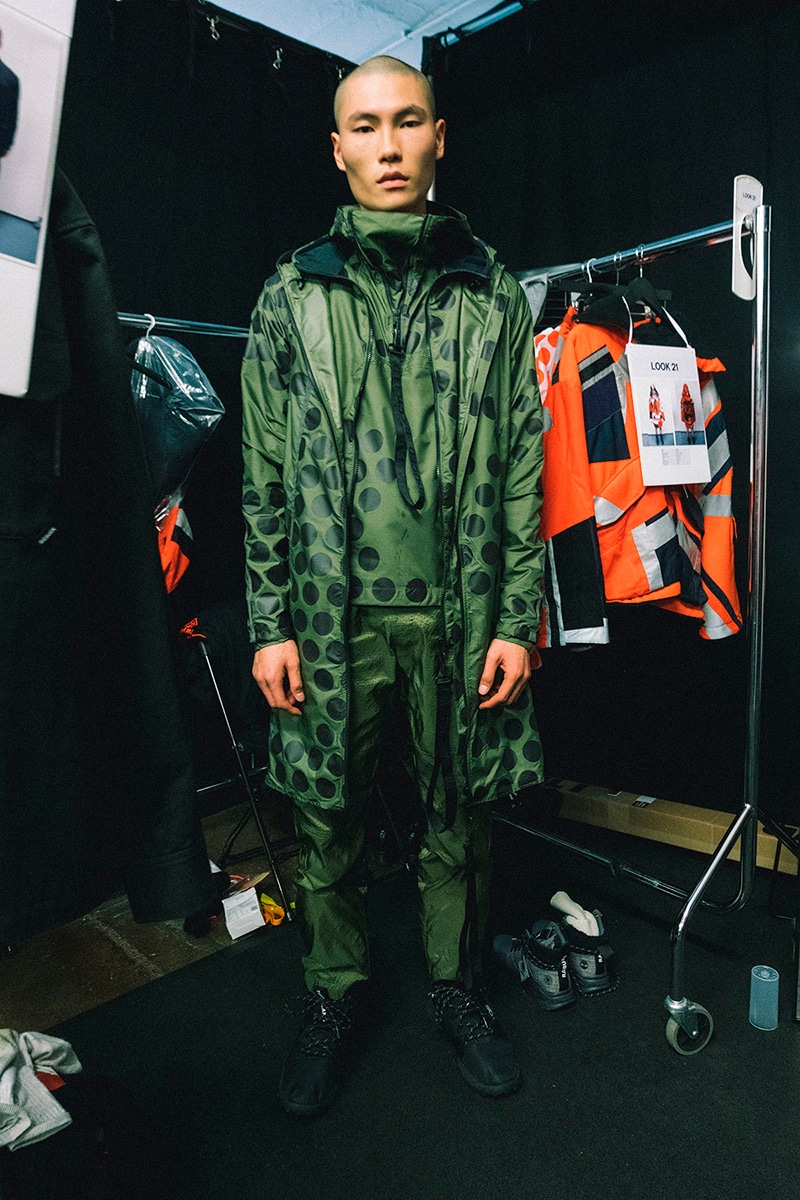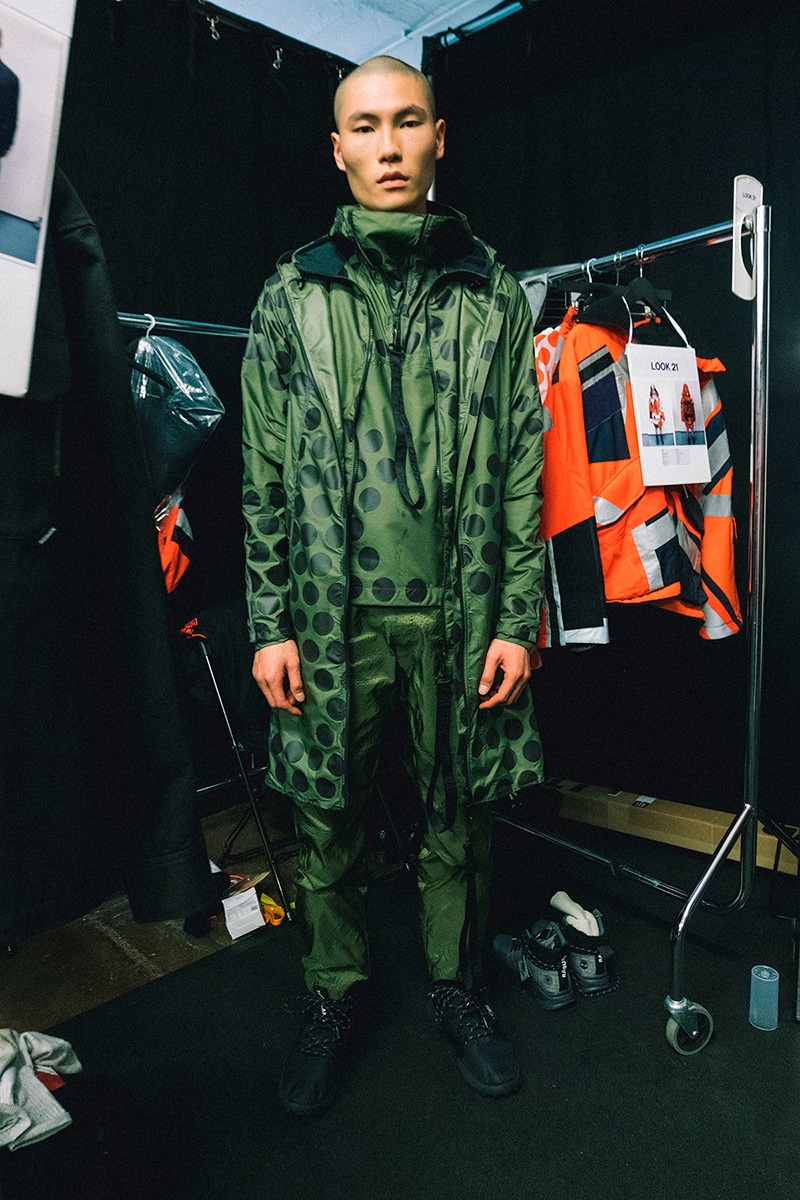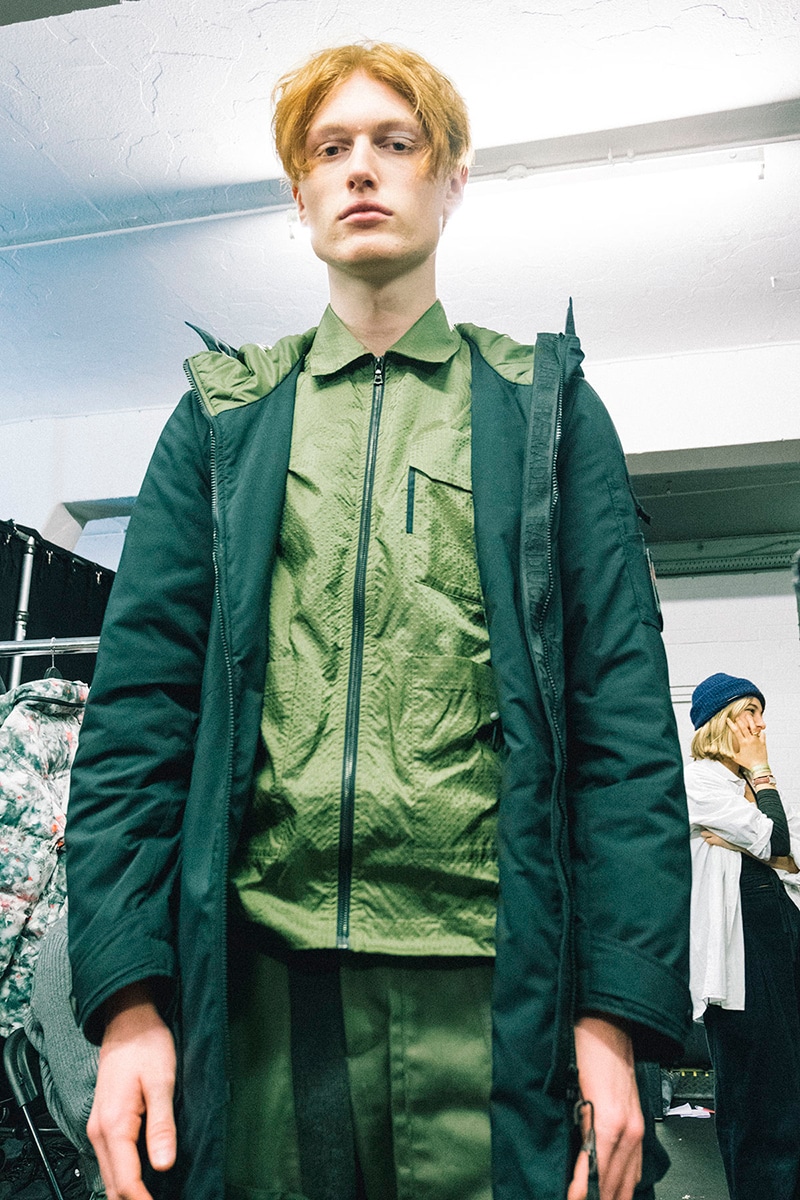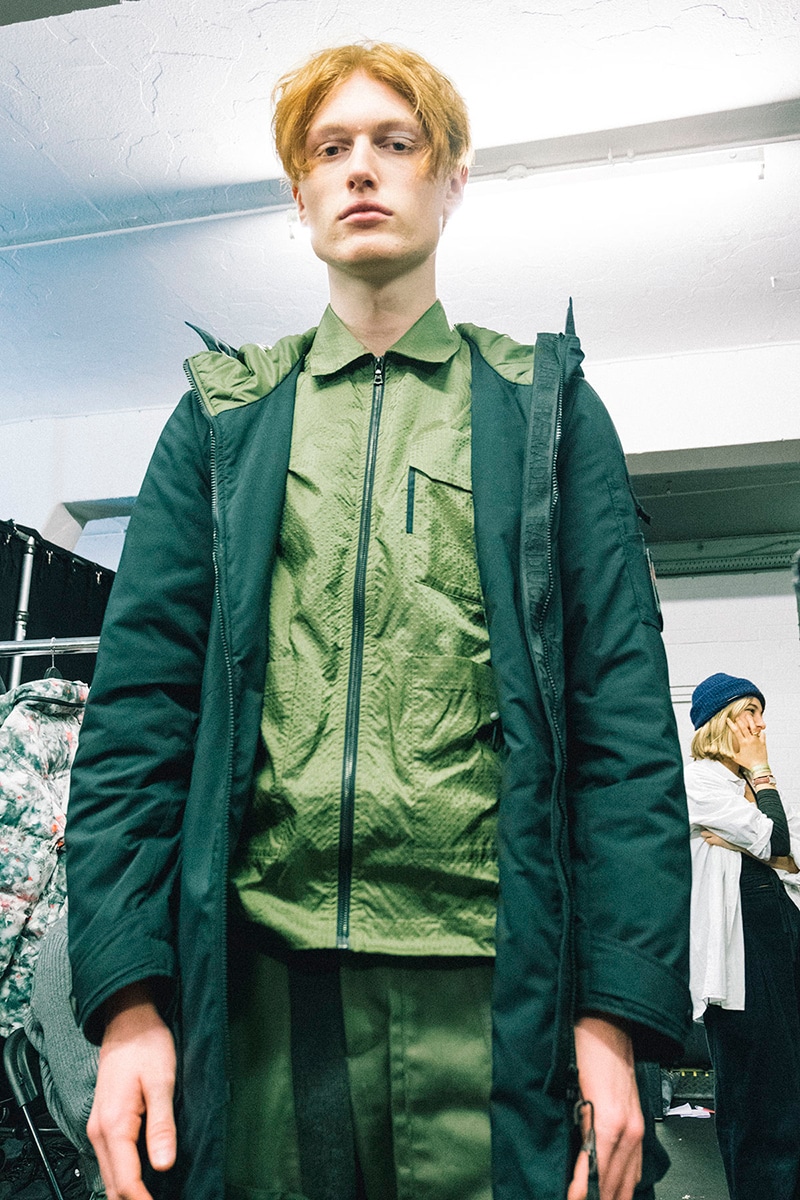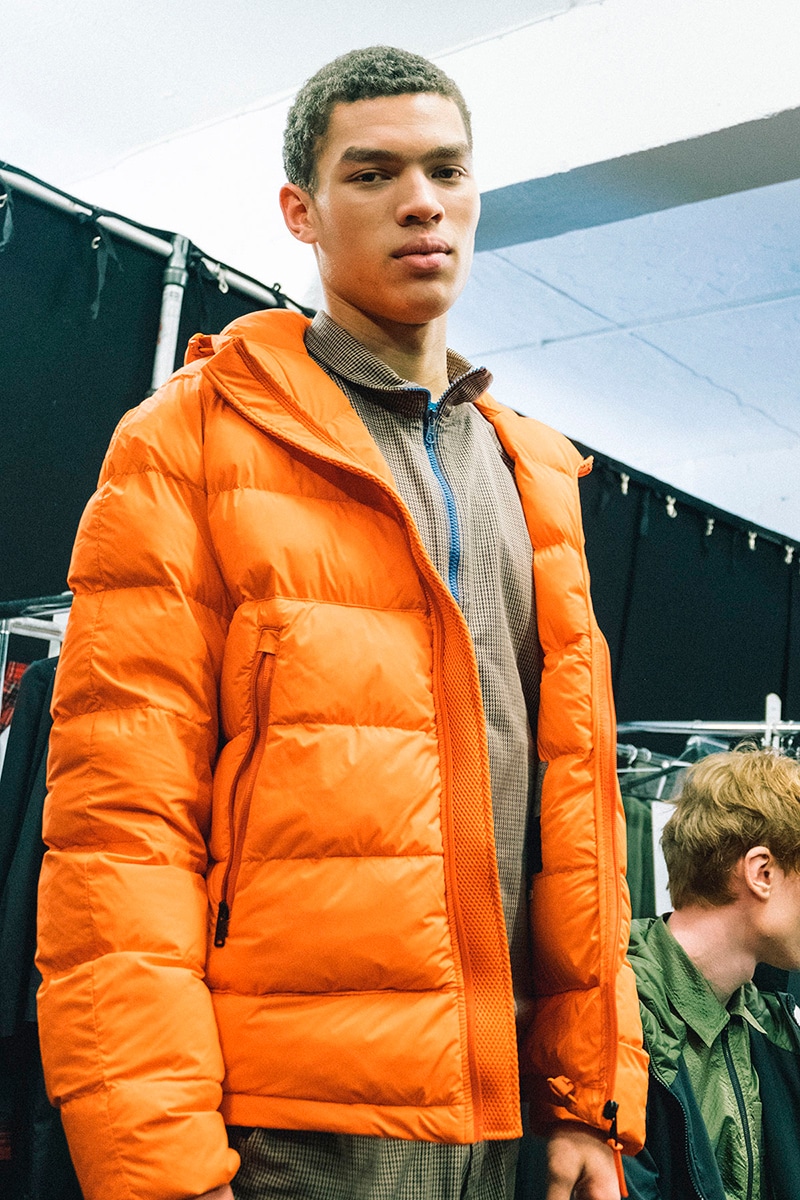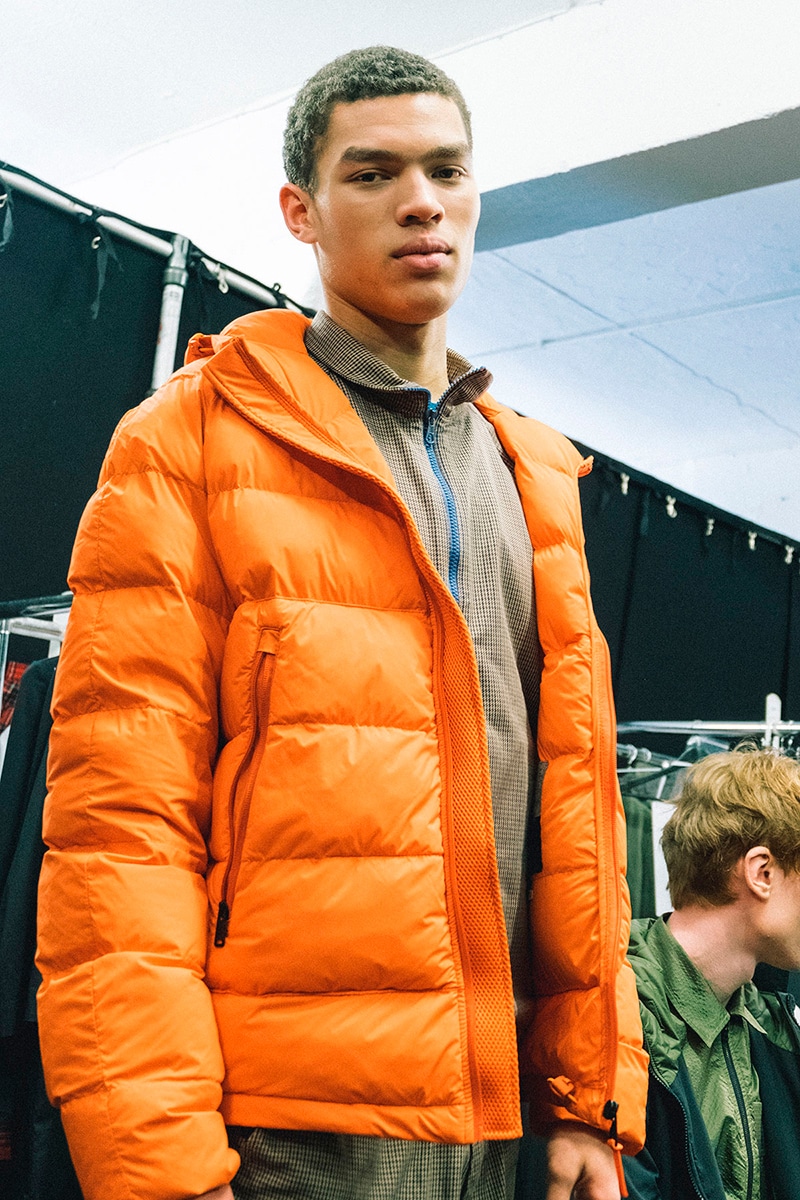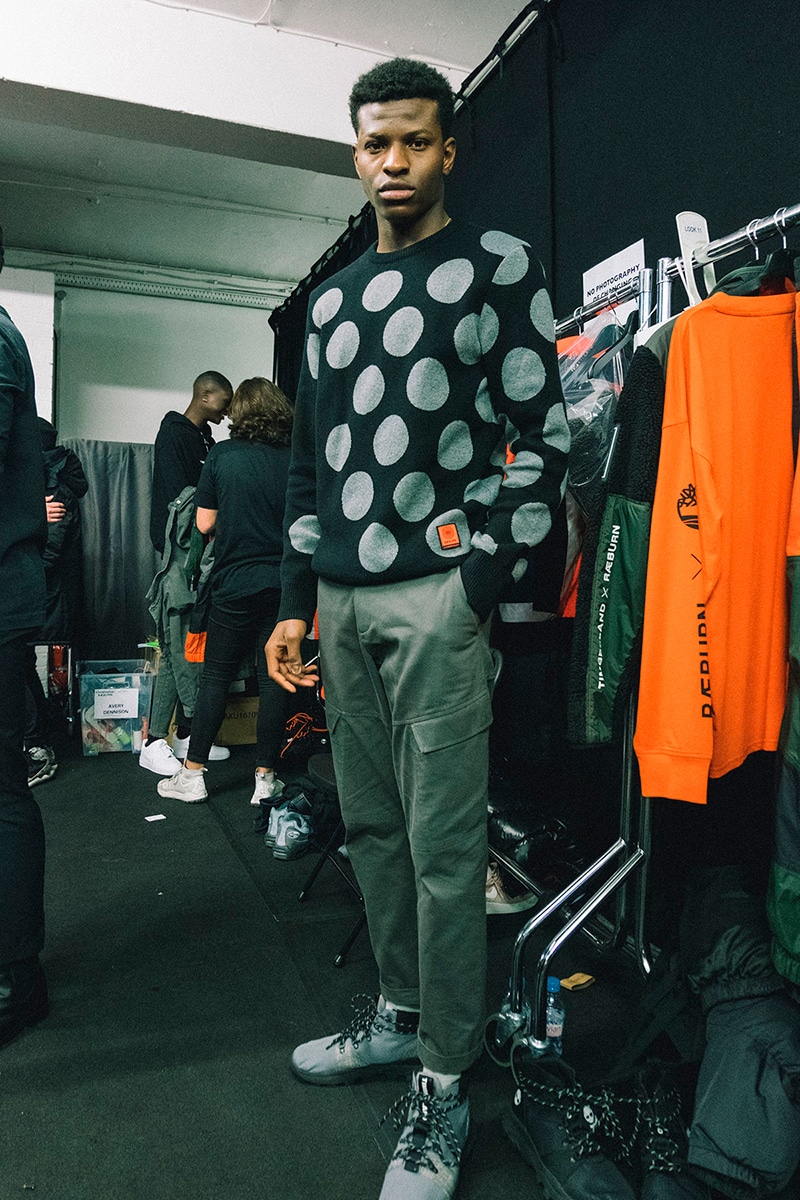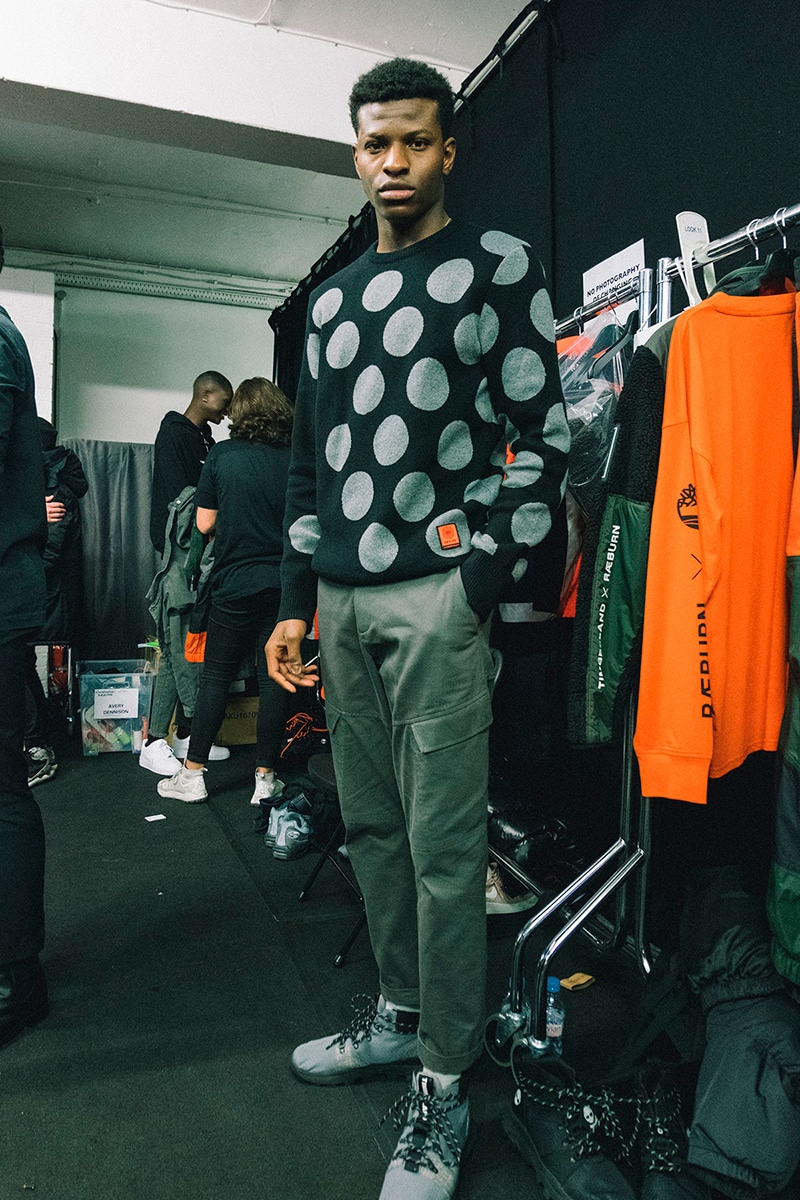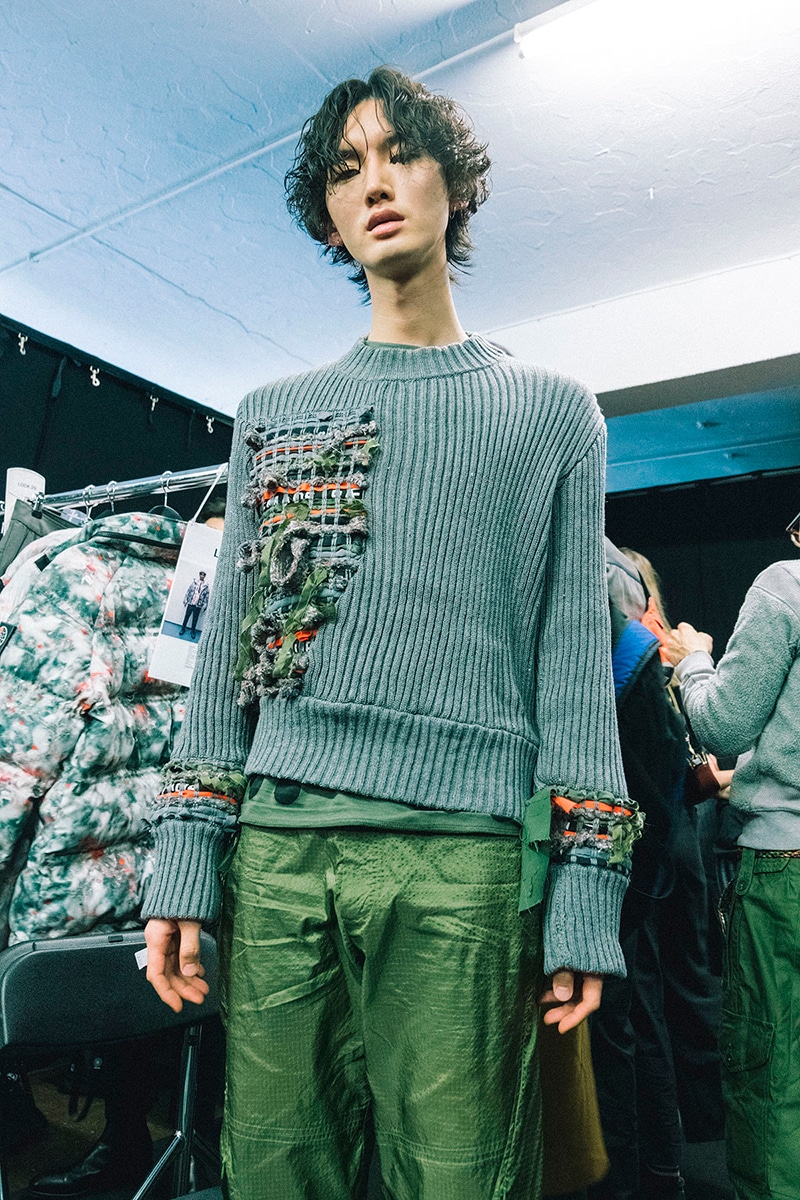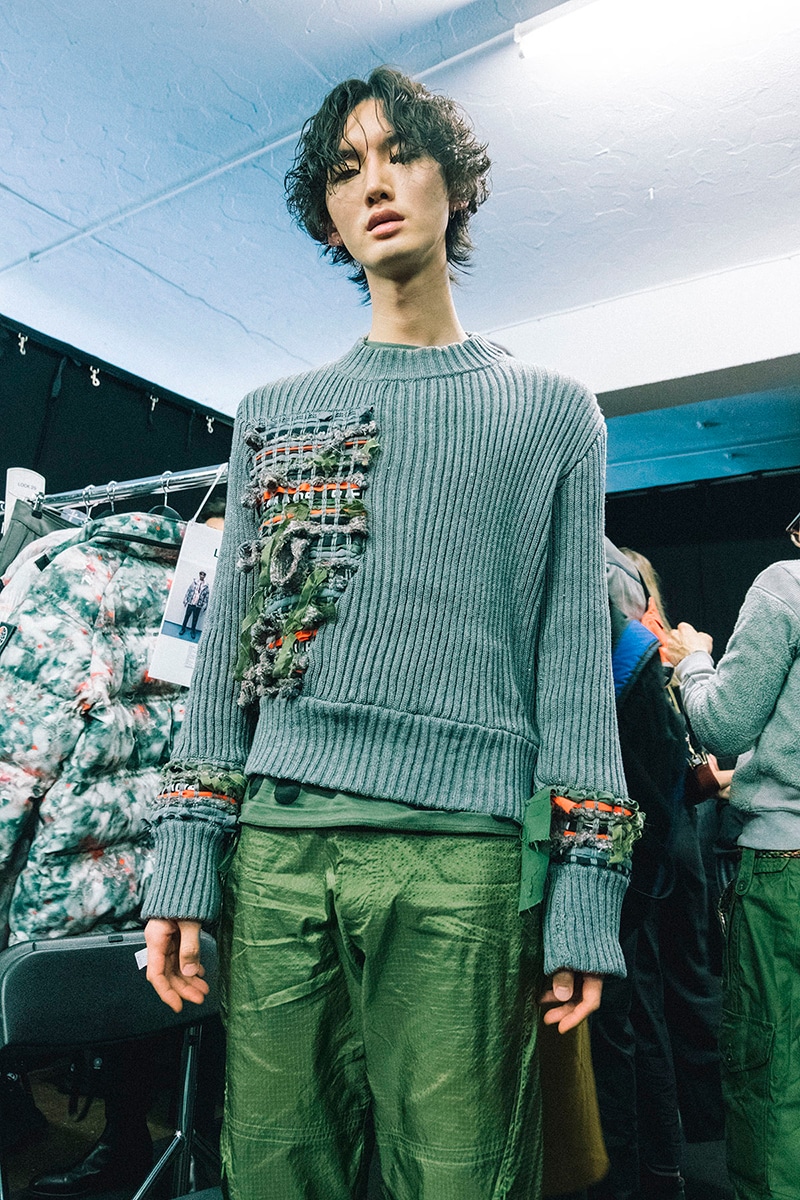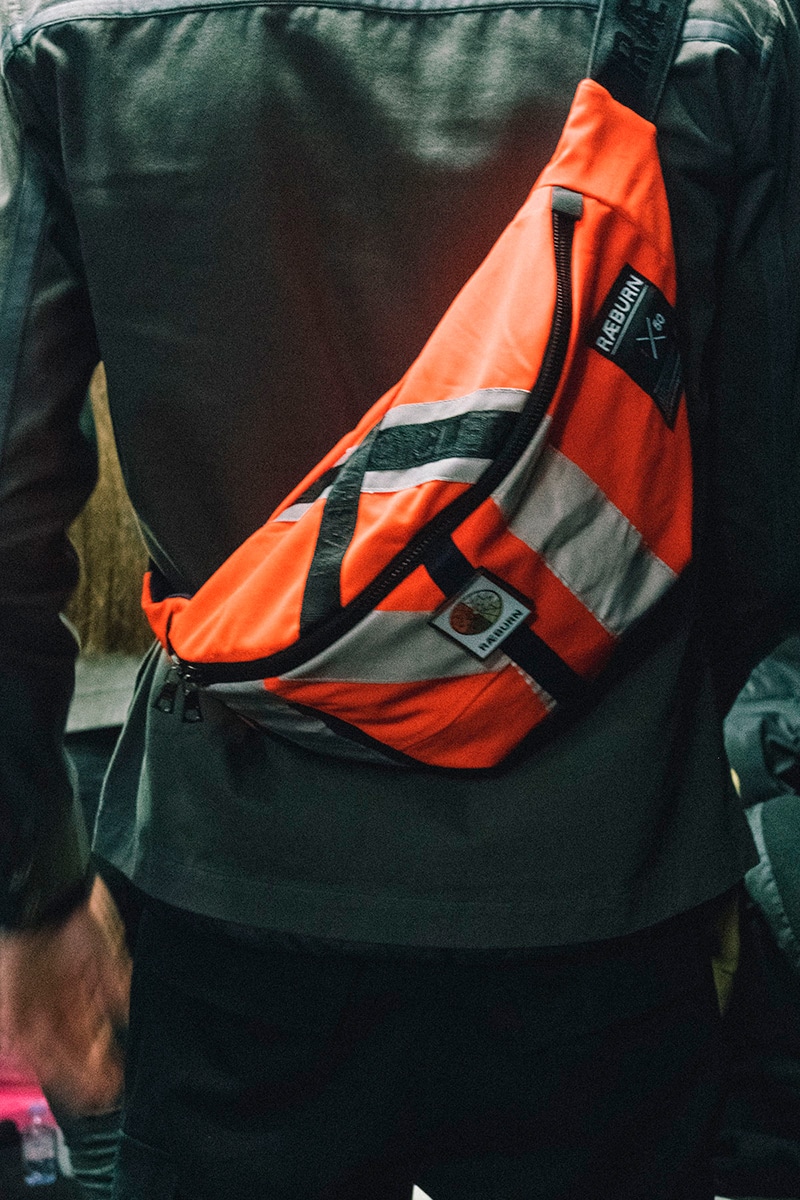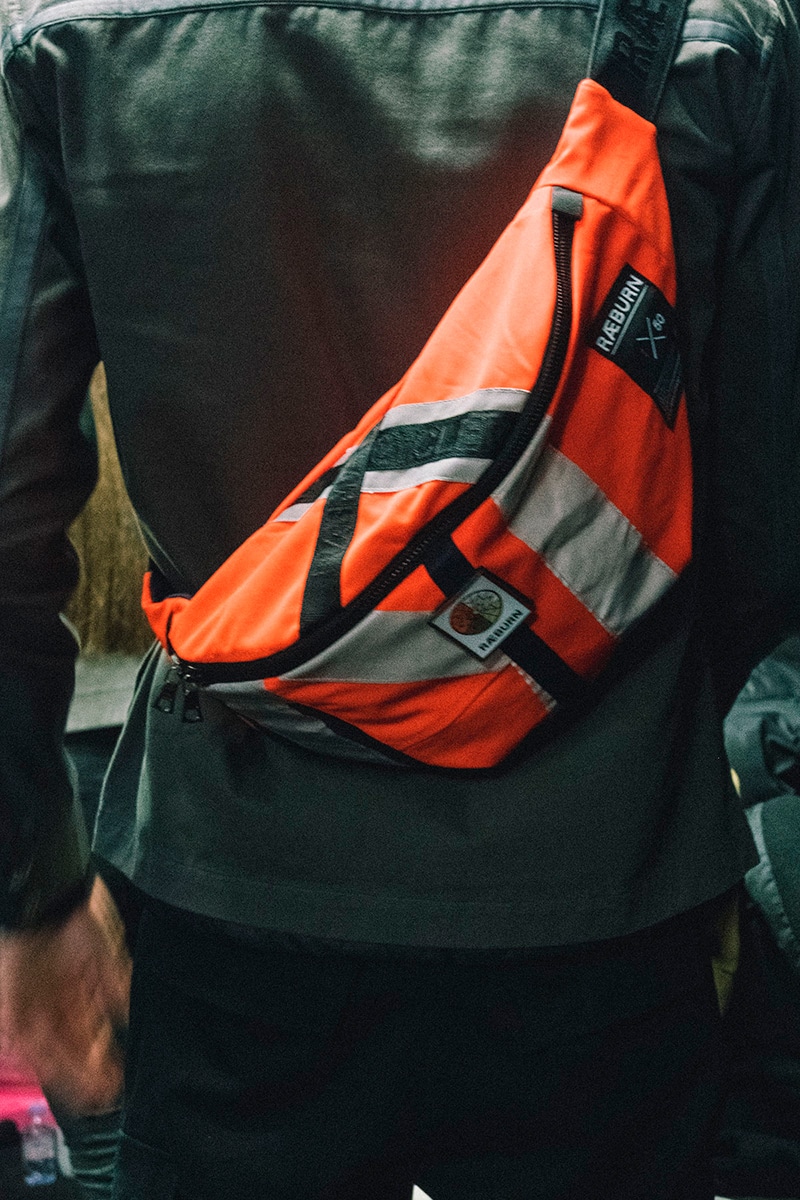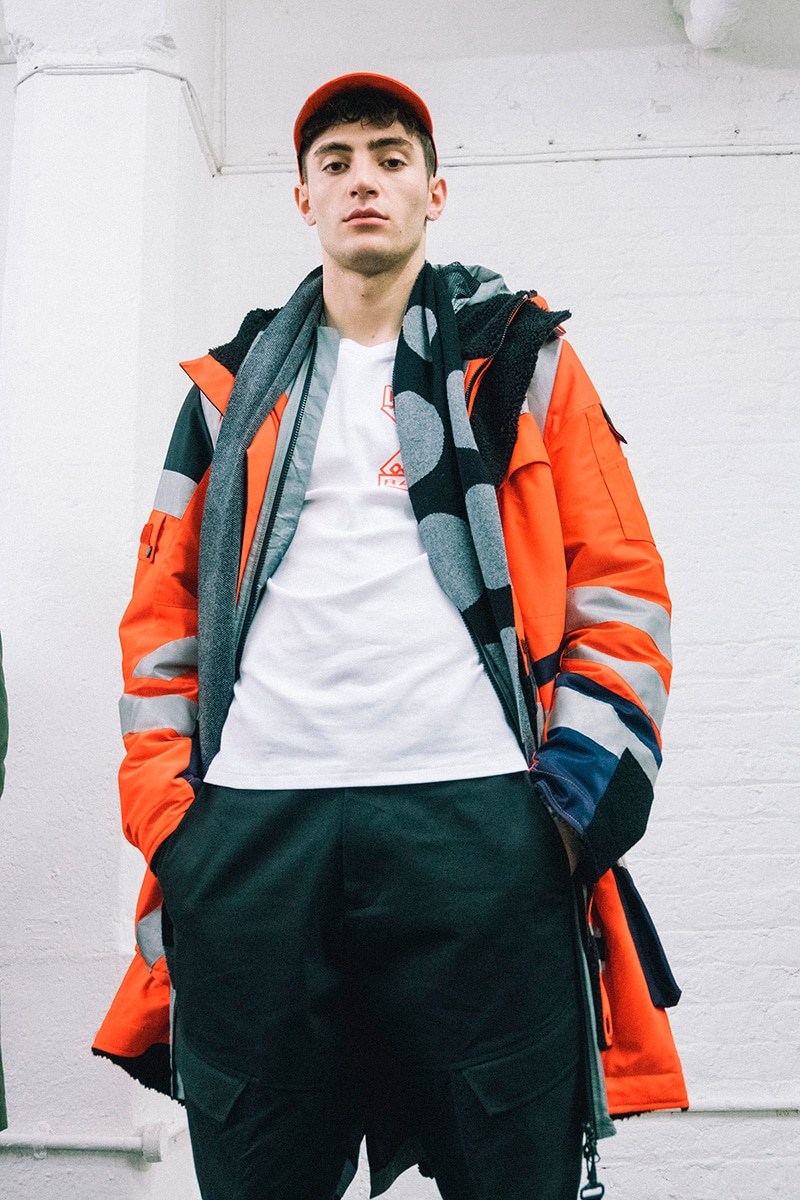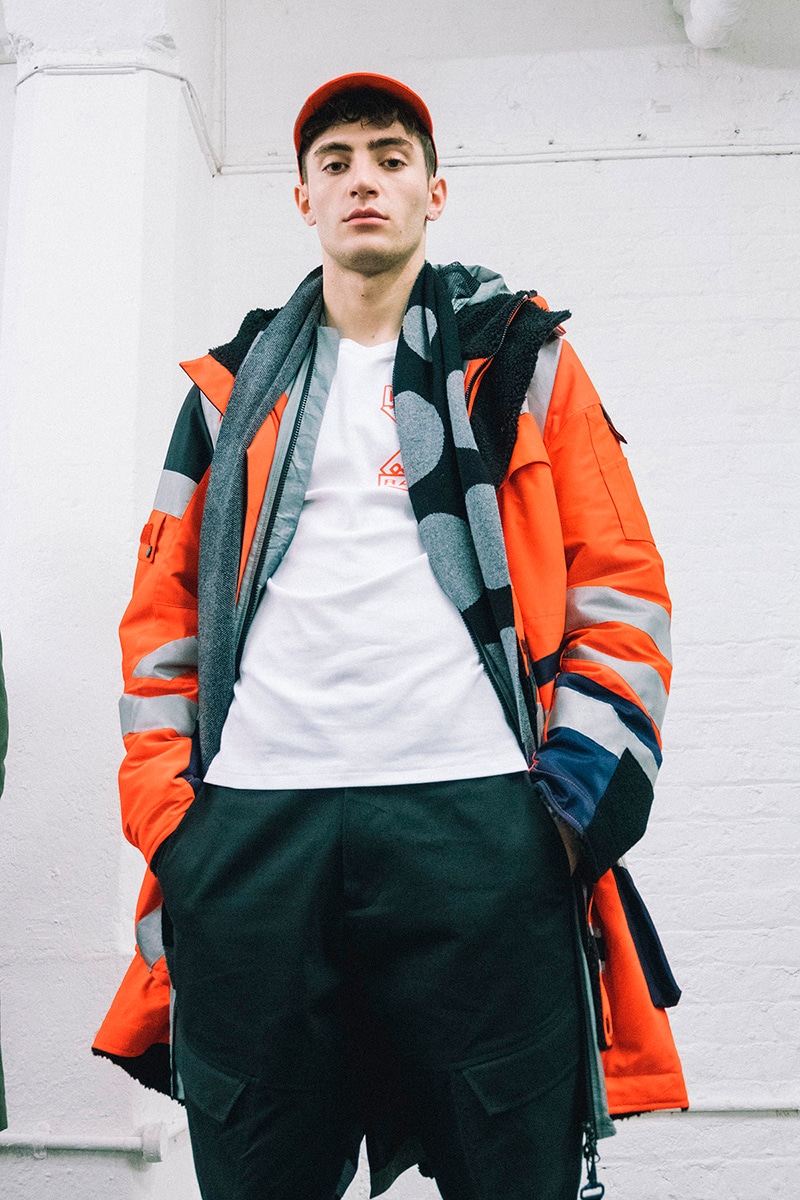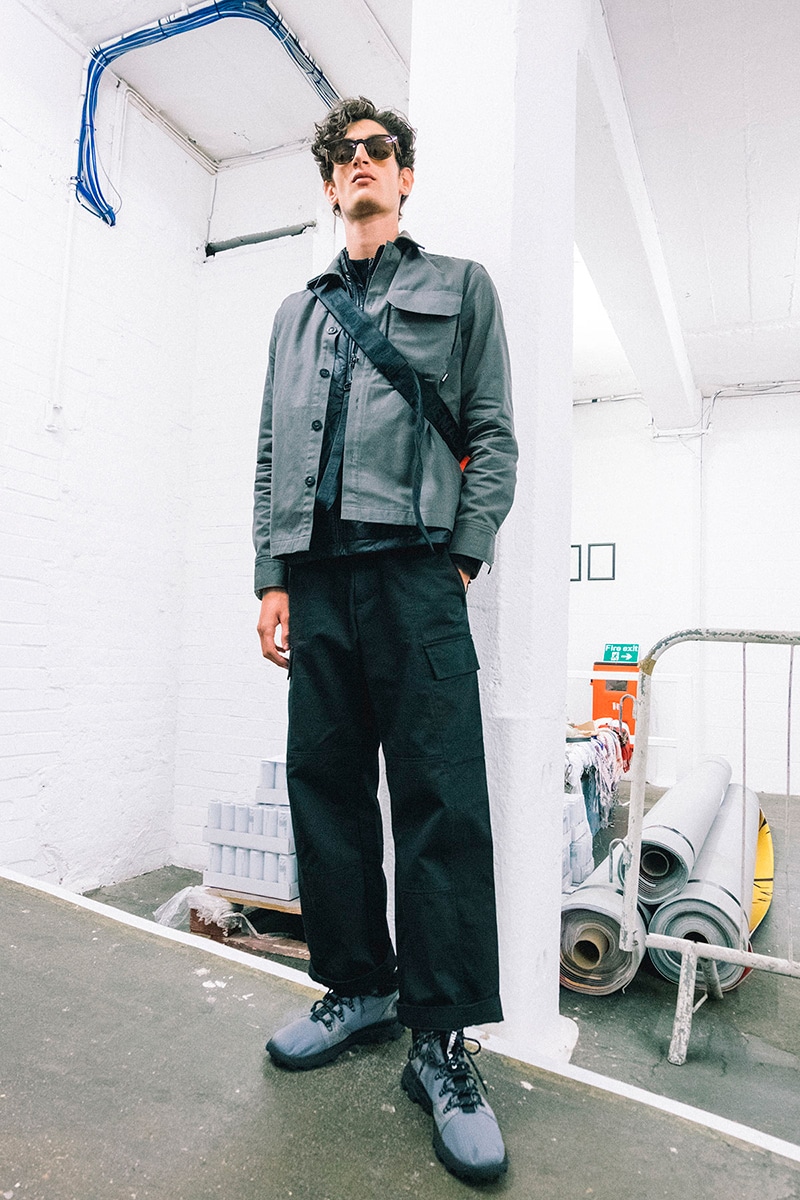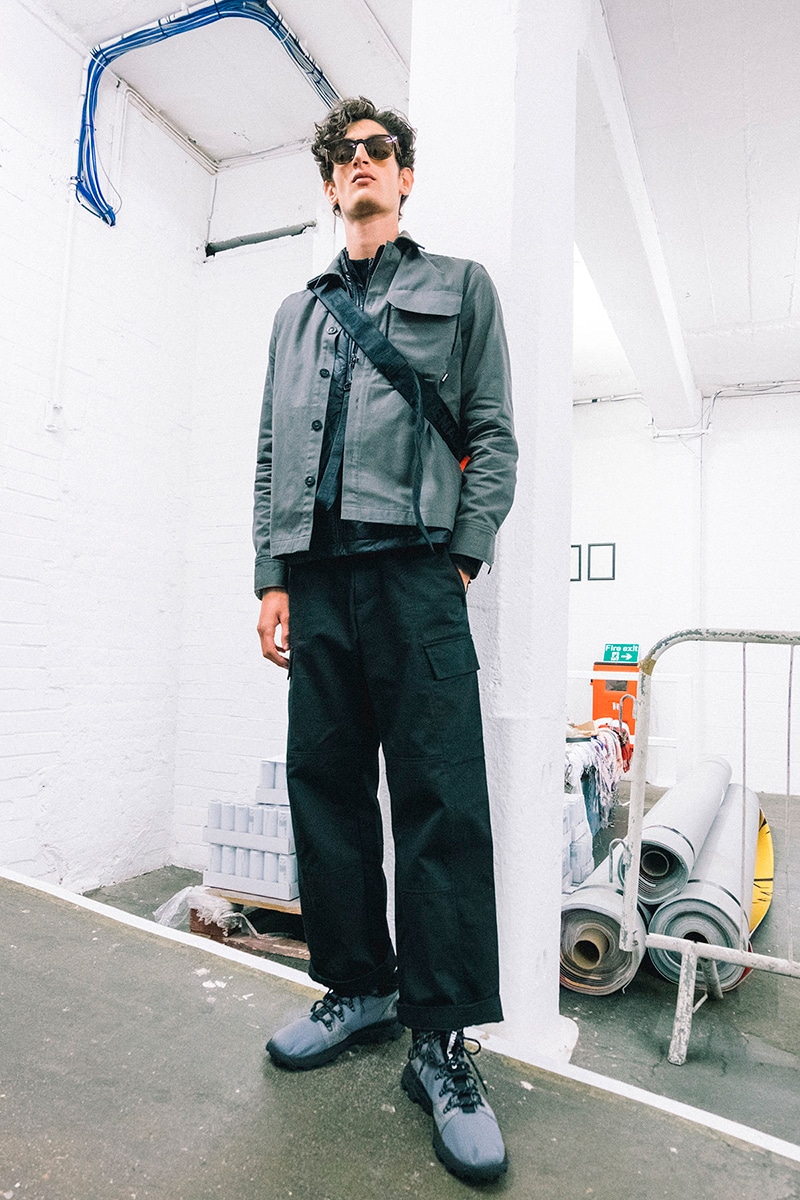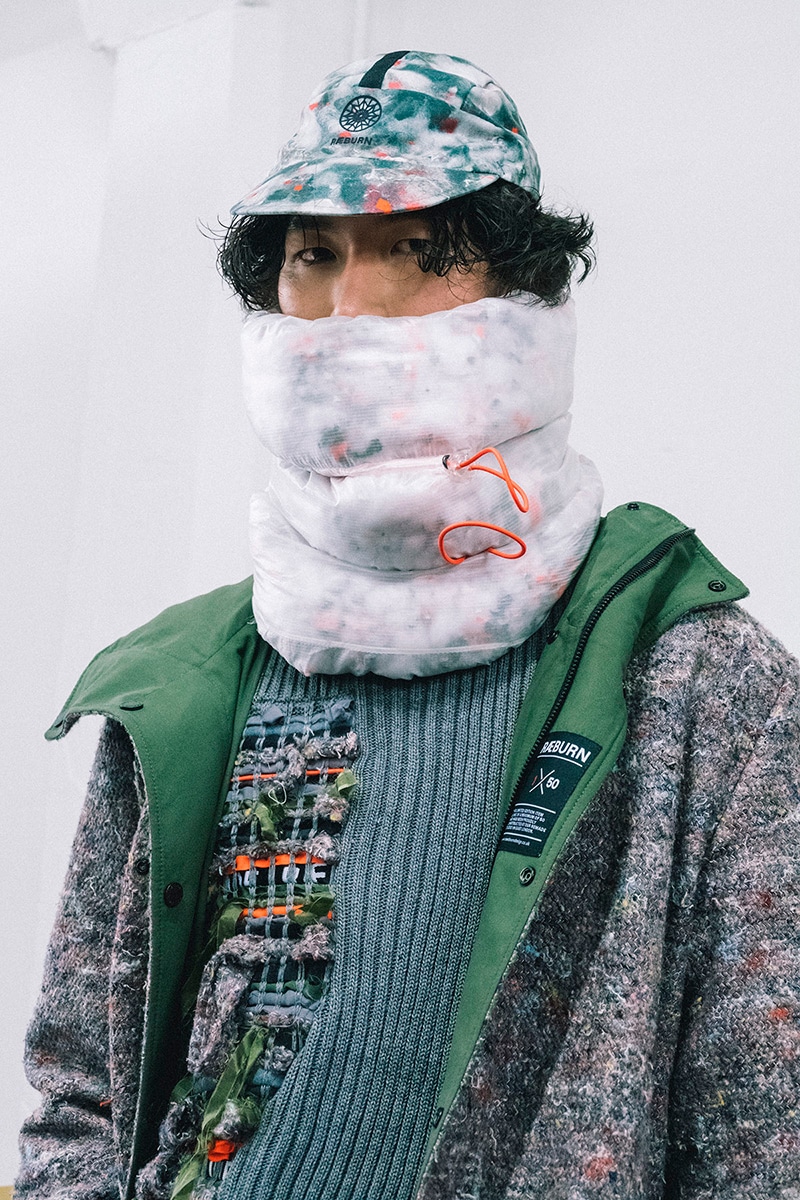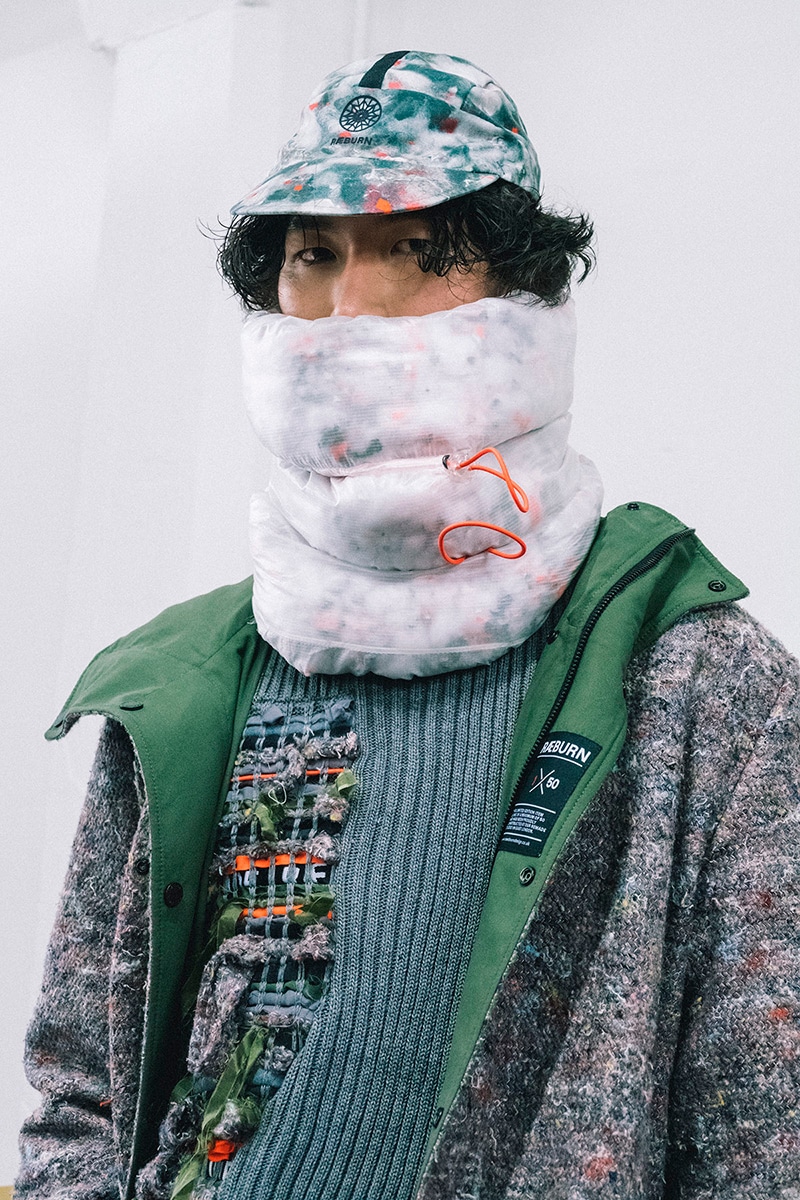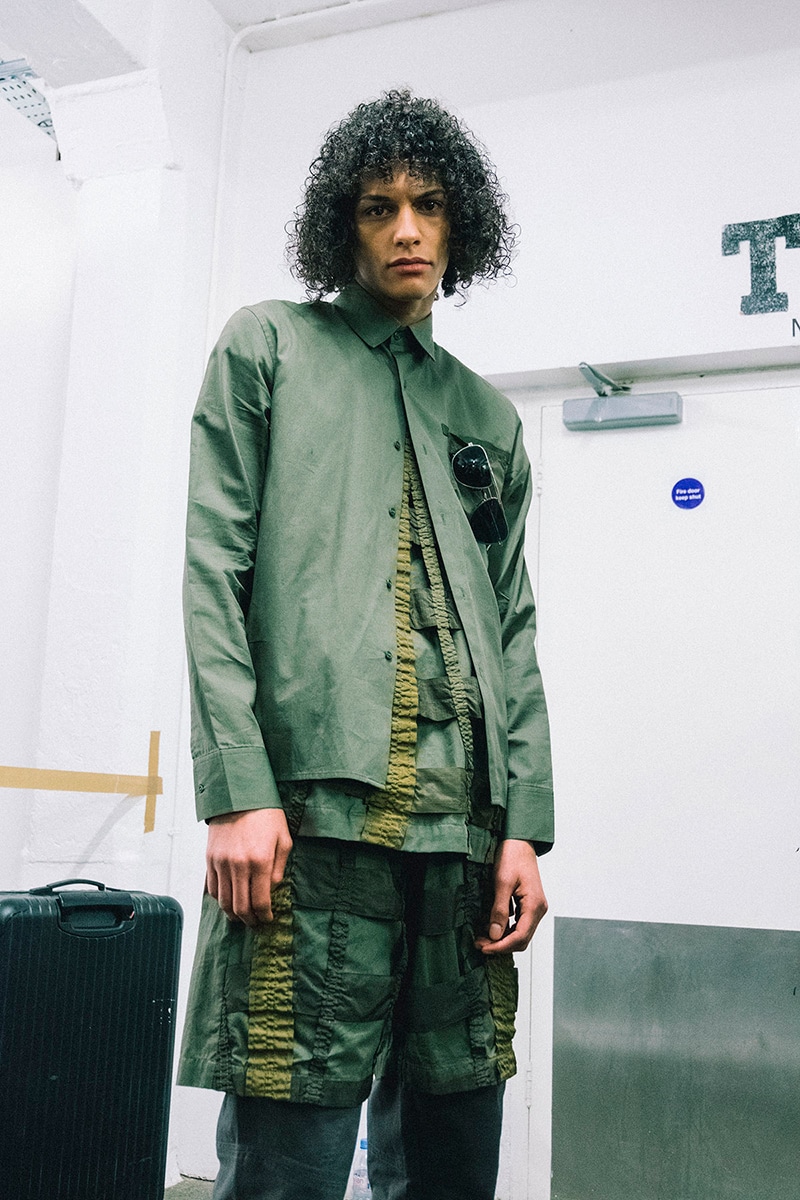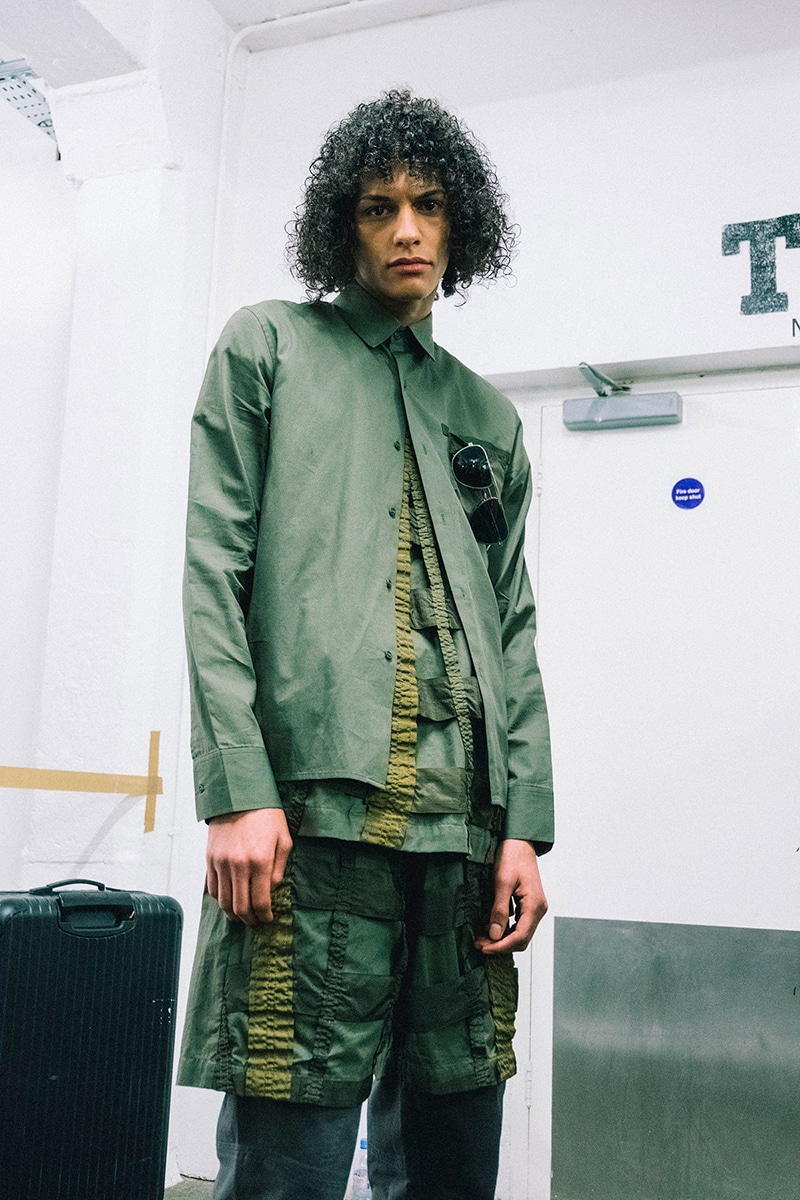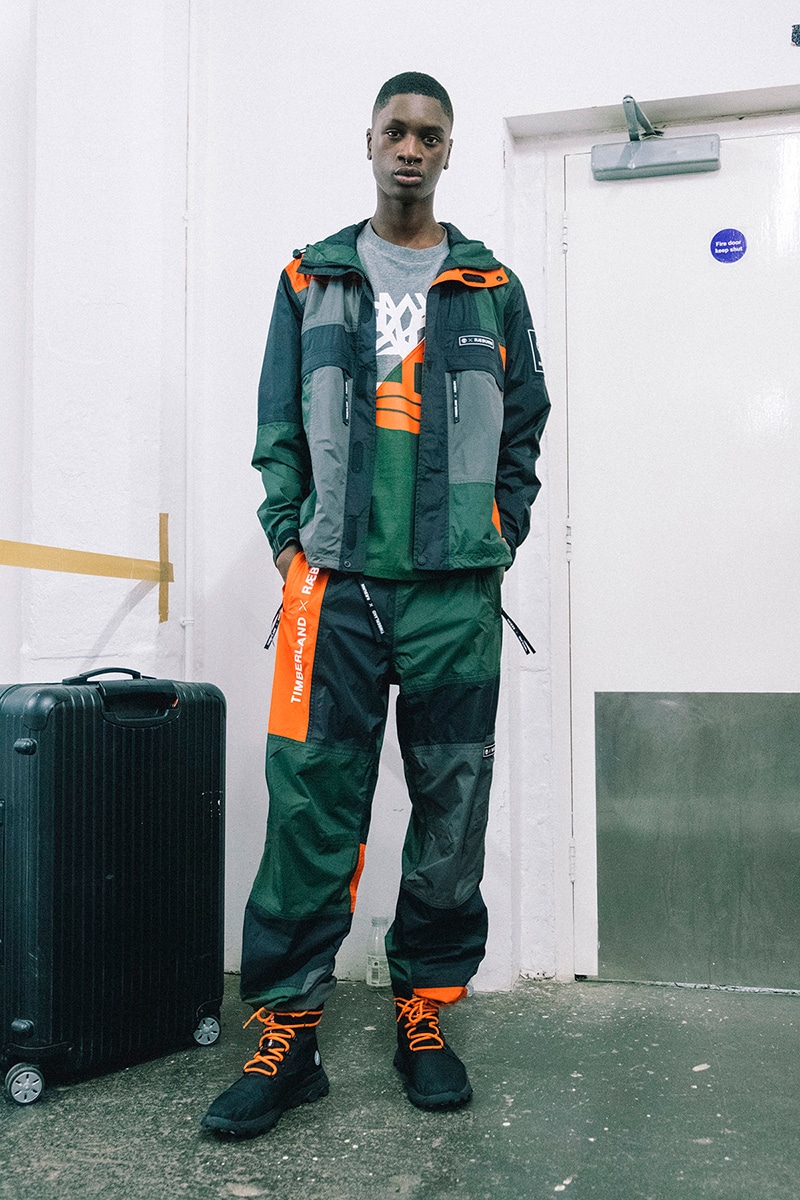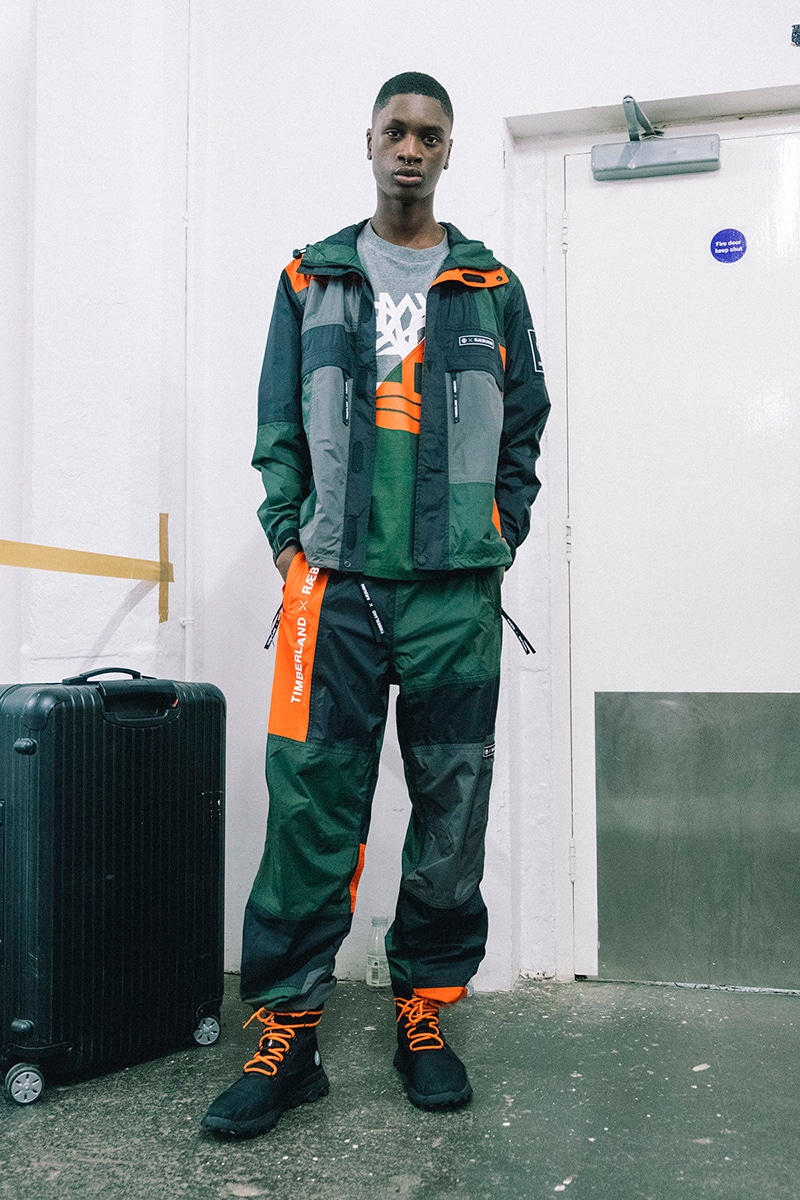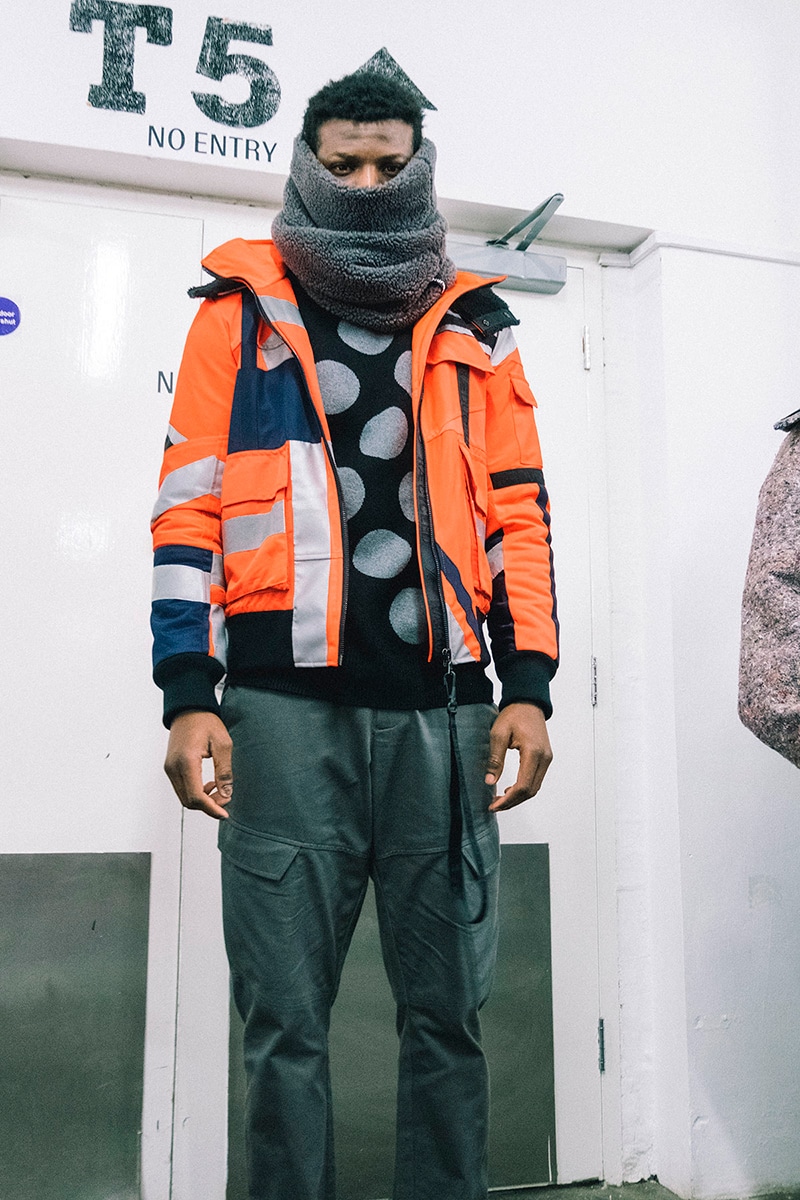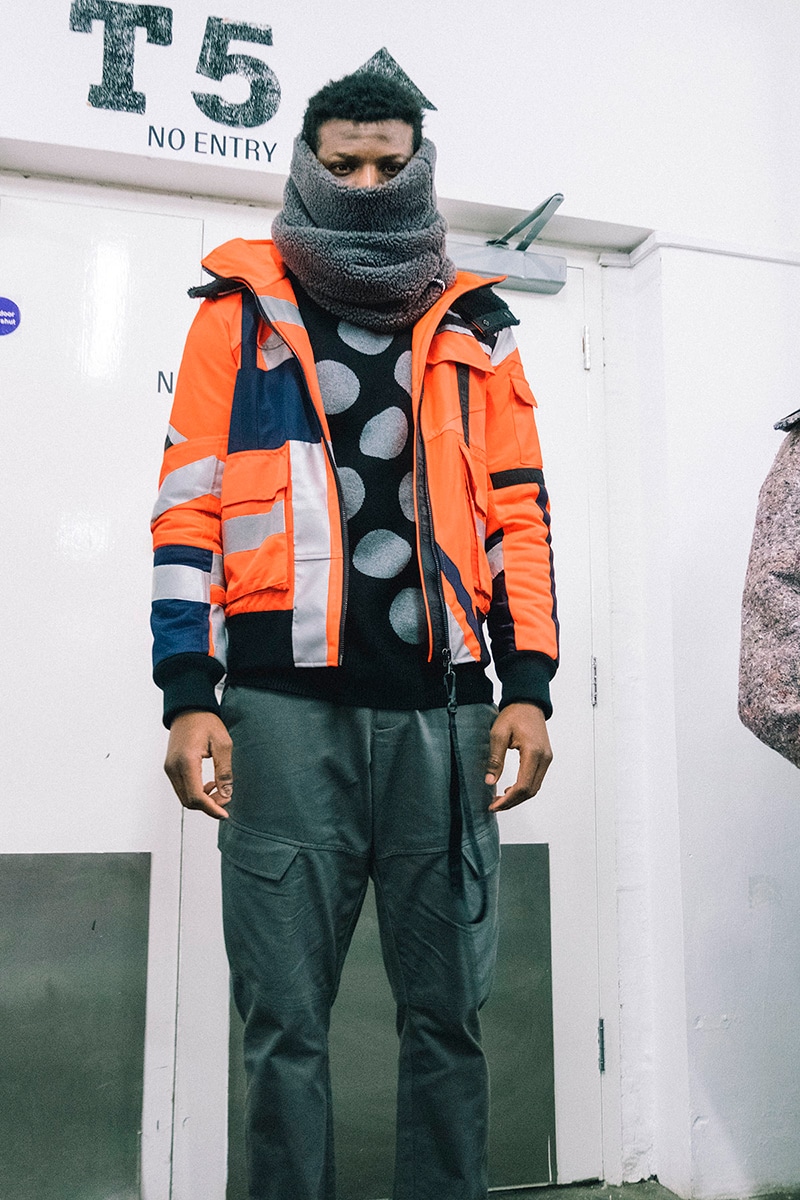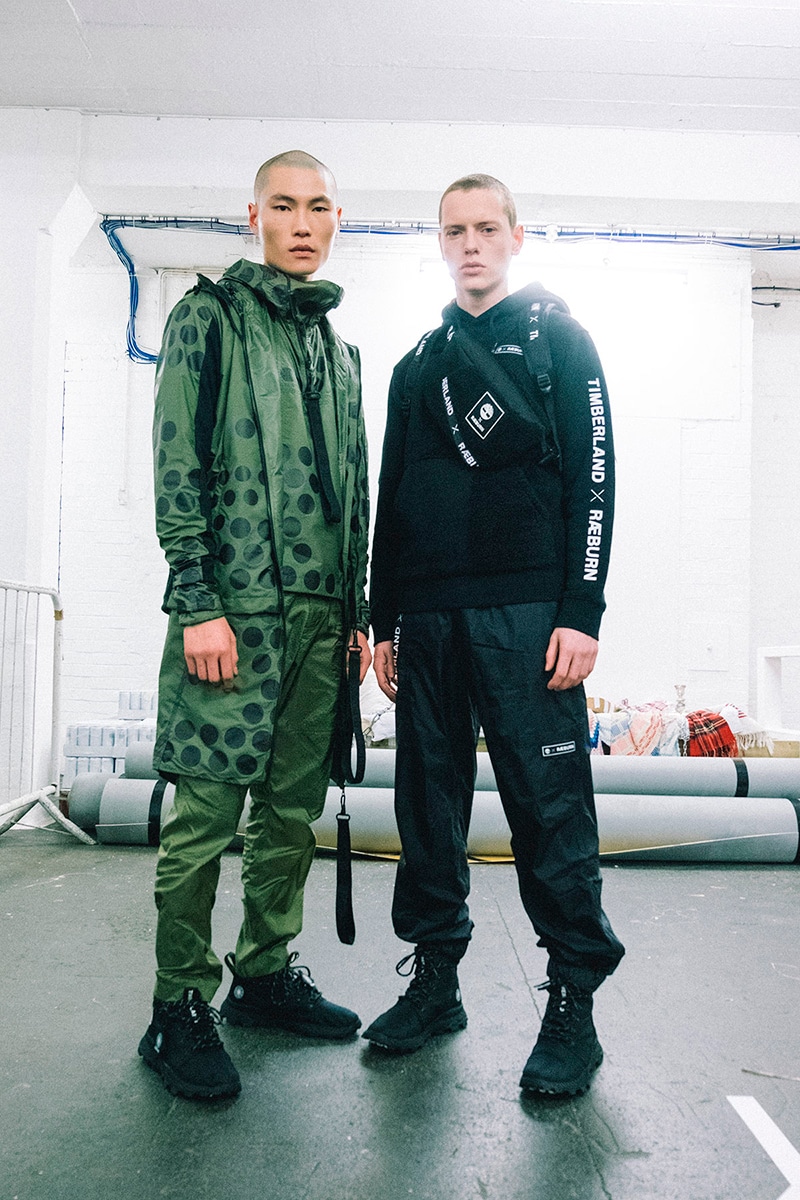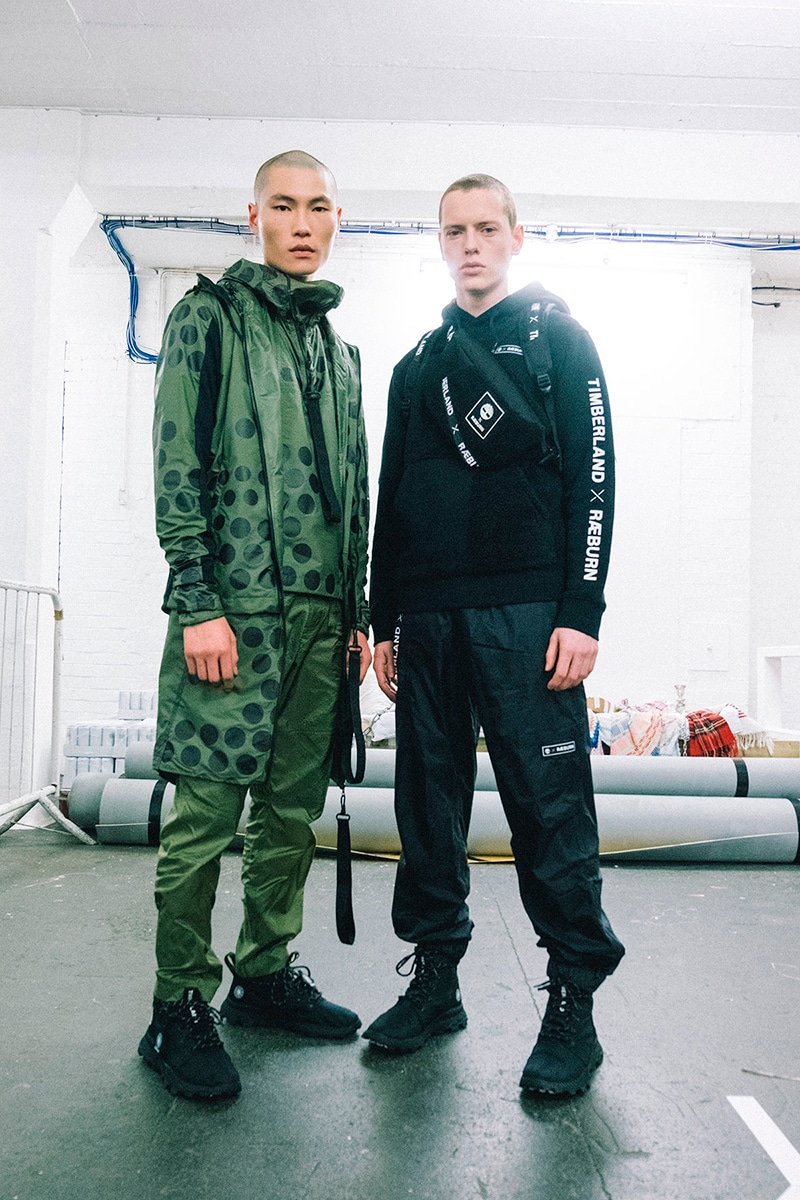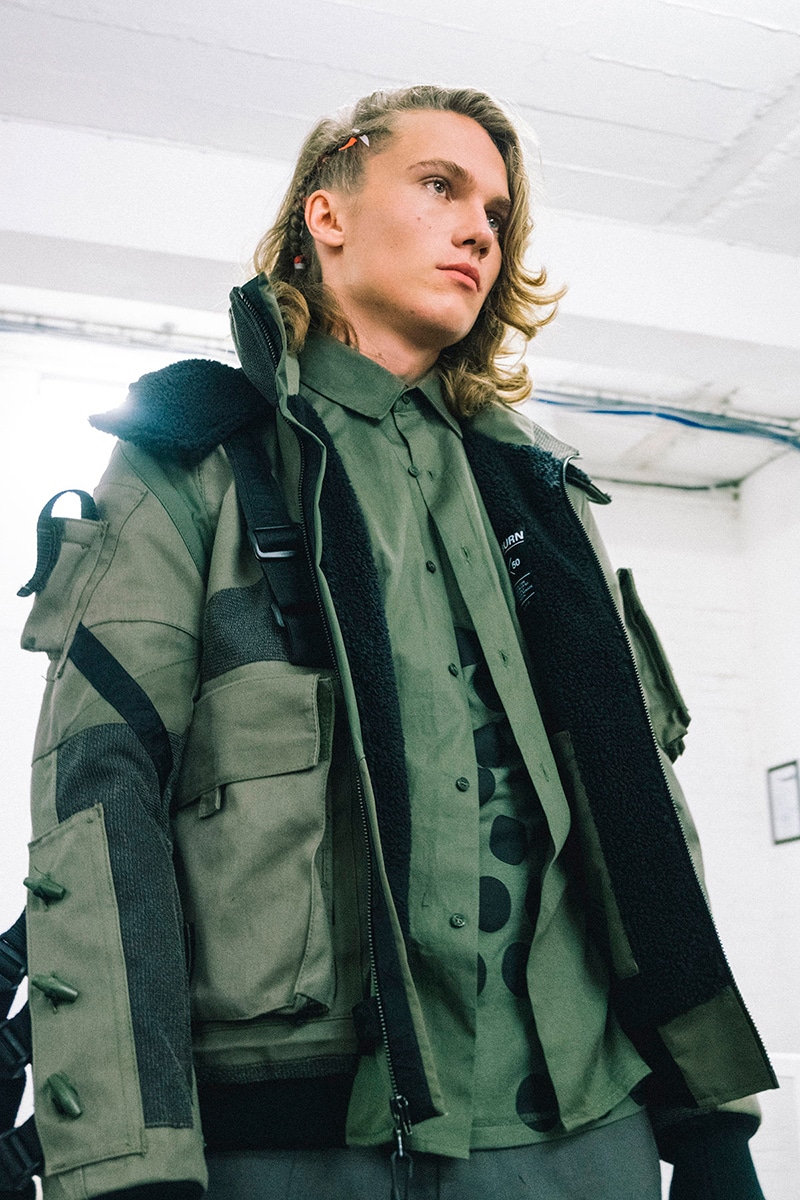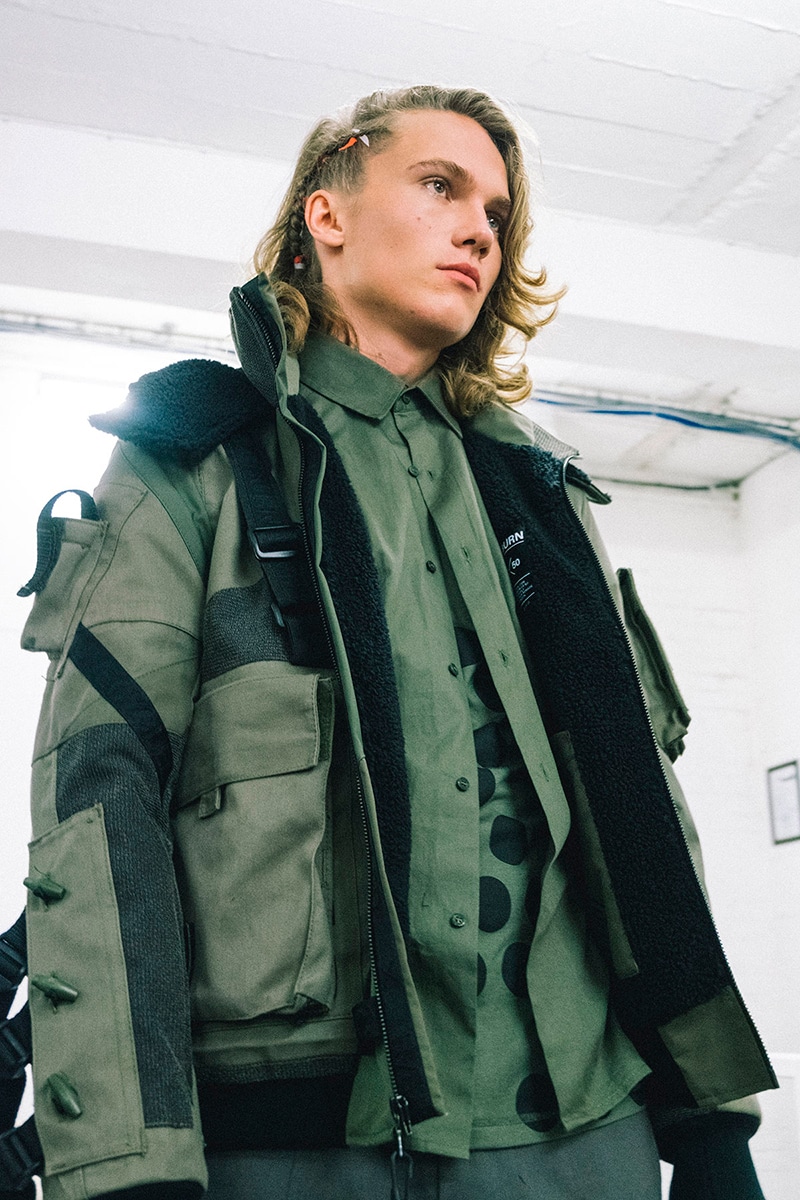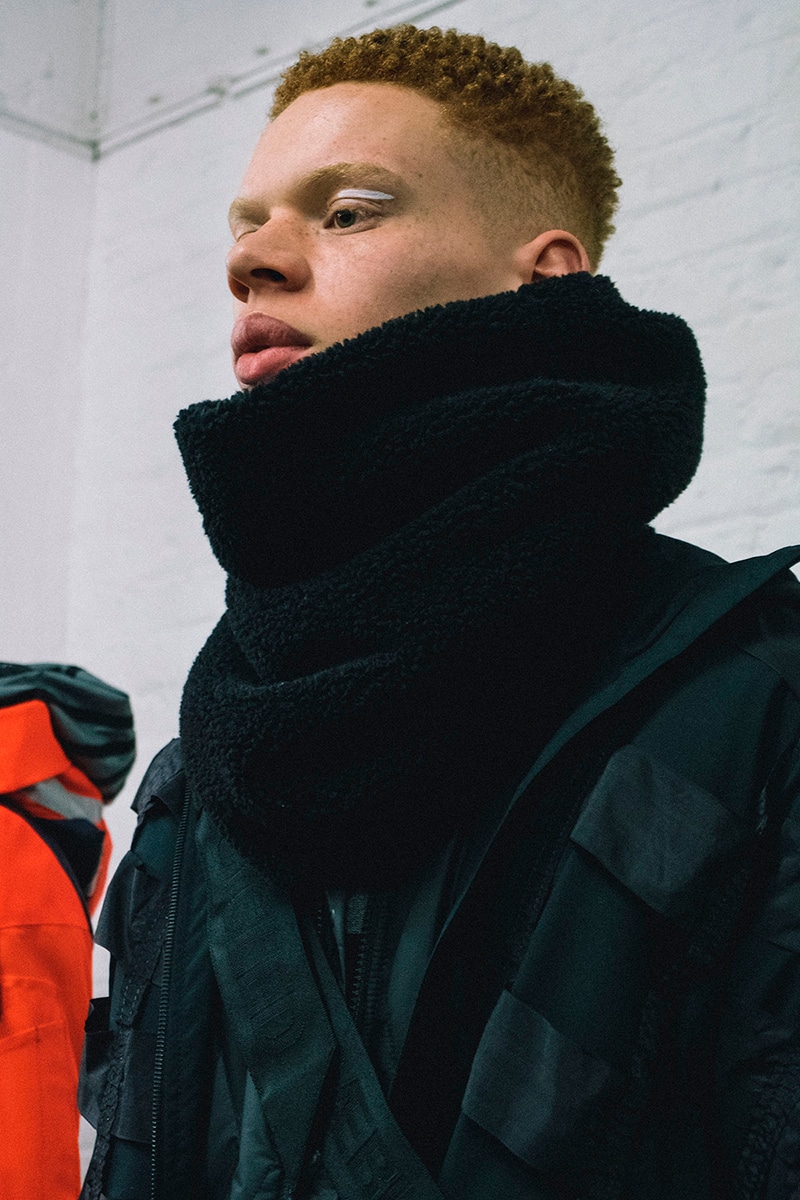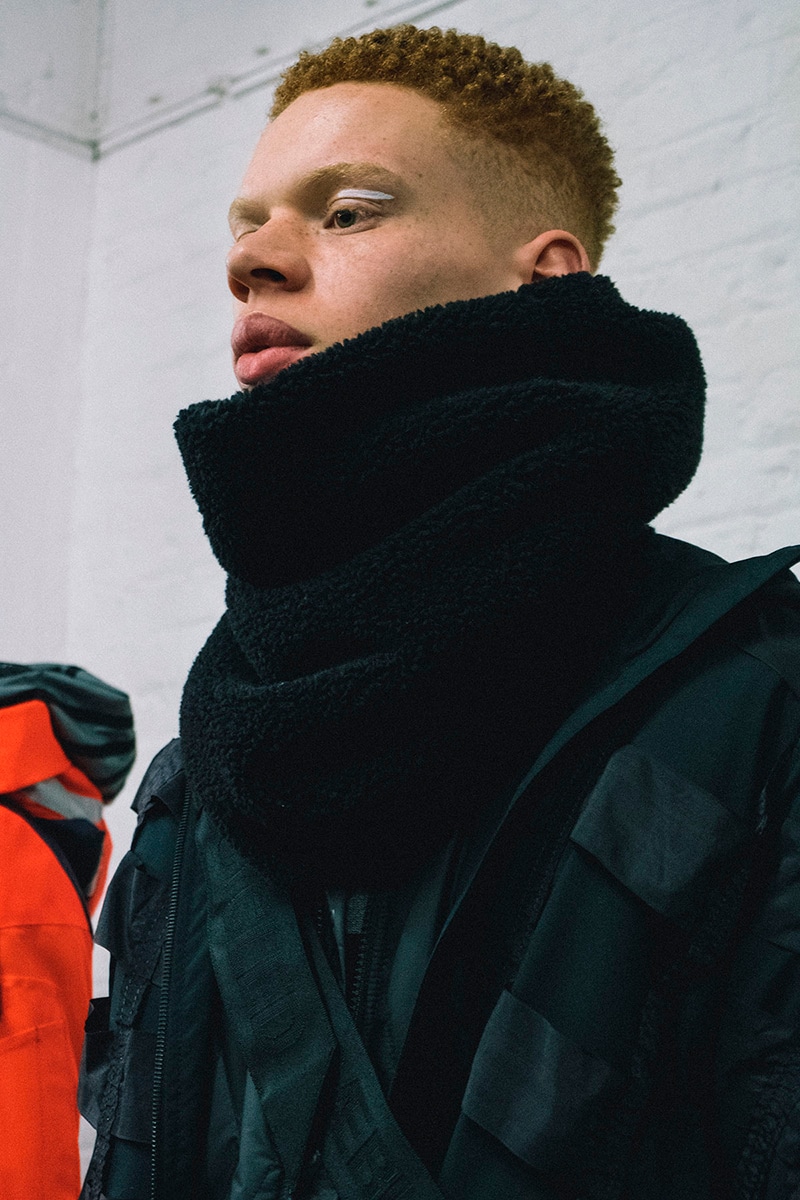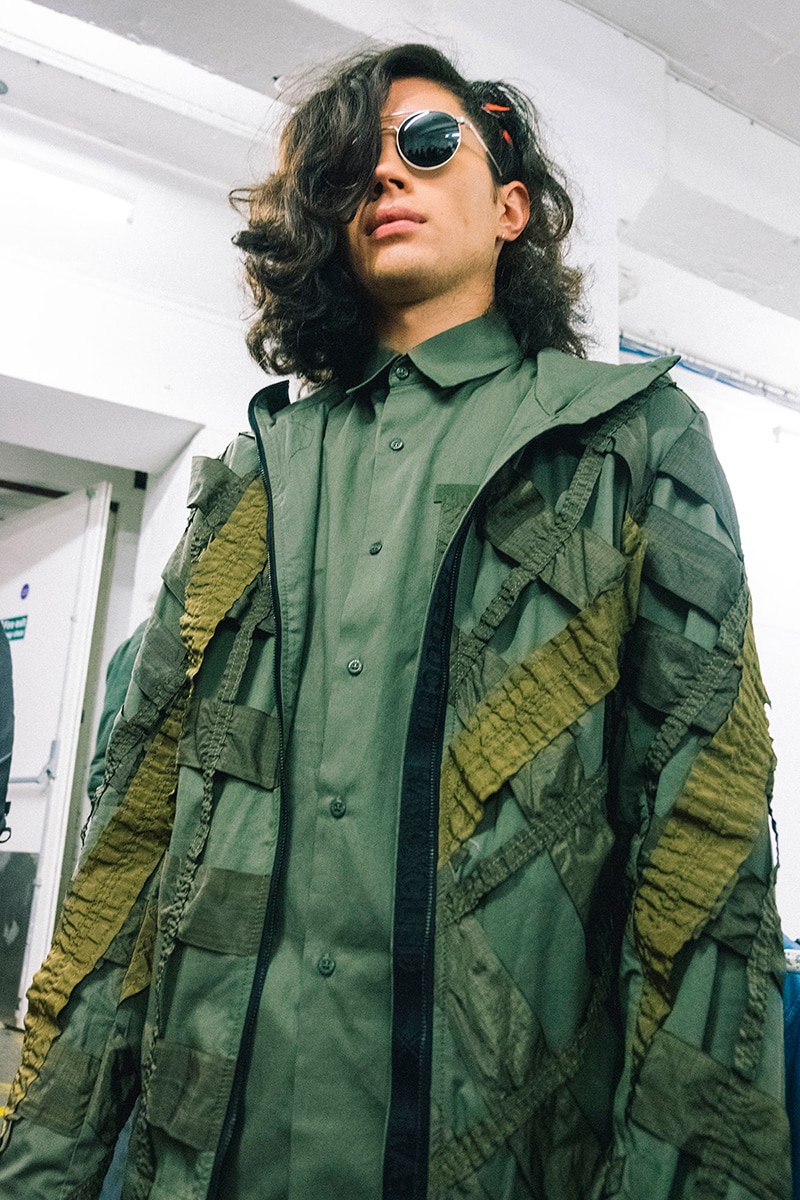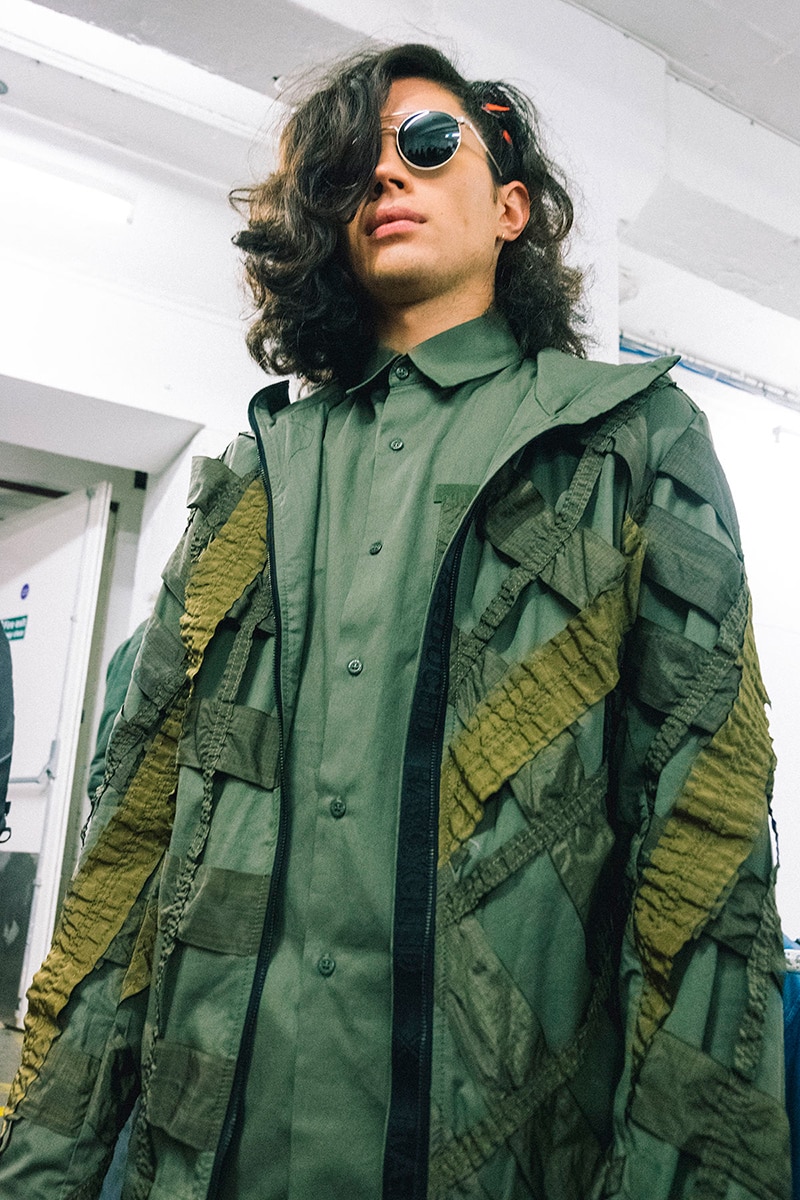 This season Raeburn celebrates 10 years in business, and their fall collection reinforces the identity they have spent the past decade sculpting: a profound obligation to make good choices, do the right thing, and to continue to challenge and disrupt.
Raeburn takes inspiration from iconic archetypes of the past ten years for the remade elements of the collection, re-imagining garments using new innovative materials and modern silhouettes. In keeping with their commitment to prolonging the life cycle of textiles, these archetypes have been constructed using deadstock materials and waste fabrics from the Raeburn Lab. Silhouettes are adopted from the workwear realm, typhoon suits are reworked into a parka and trouser full look using their cut n' shut patchwork technique, and transit blankets are used to create a reversible field jacket and parka.
Key developments include shirting as new silhouettes are introduced using the remade air brake parachute and clean zipped over-shirts in deadstock parachute nylon, paired with relaxed trousers. Following the success of the first Timberland x Raeburn collection, the two brands have once again joined forces for an all-encompassing menswear, womenswear, footwear, and accessories collection.
For FW19, reduce initiatives are focused on labeling and embellishments, innovating branding techniques for more sustainable solutions. Having significantly cut back on labeling in a bid to make them fully biodegradable, new solutions and branded velcro patches have been developed in collaboration with Avery Dennison RBIS.
Raeburn's manifesto for change continues to establish a precedent in the global fashion industry as they move into a new chapter.