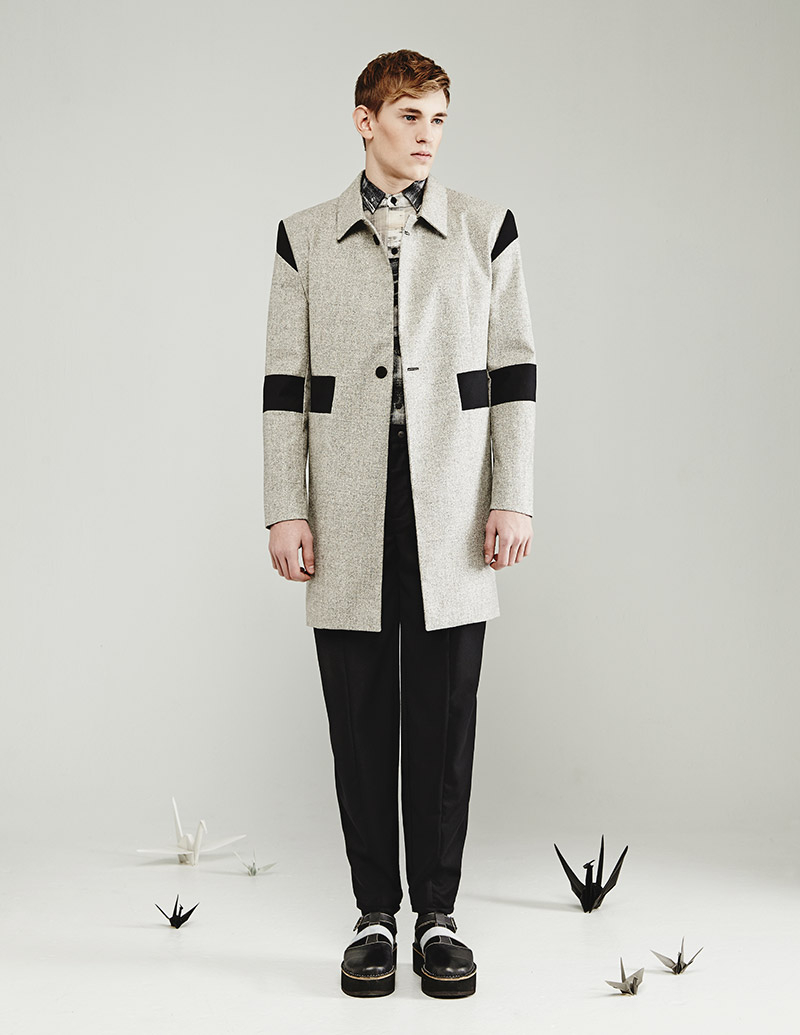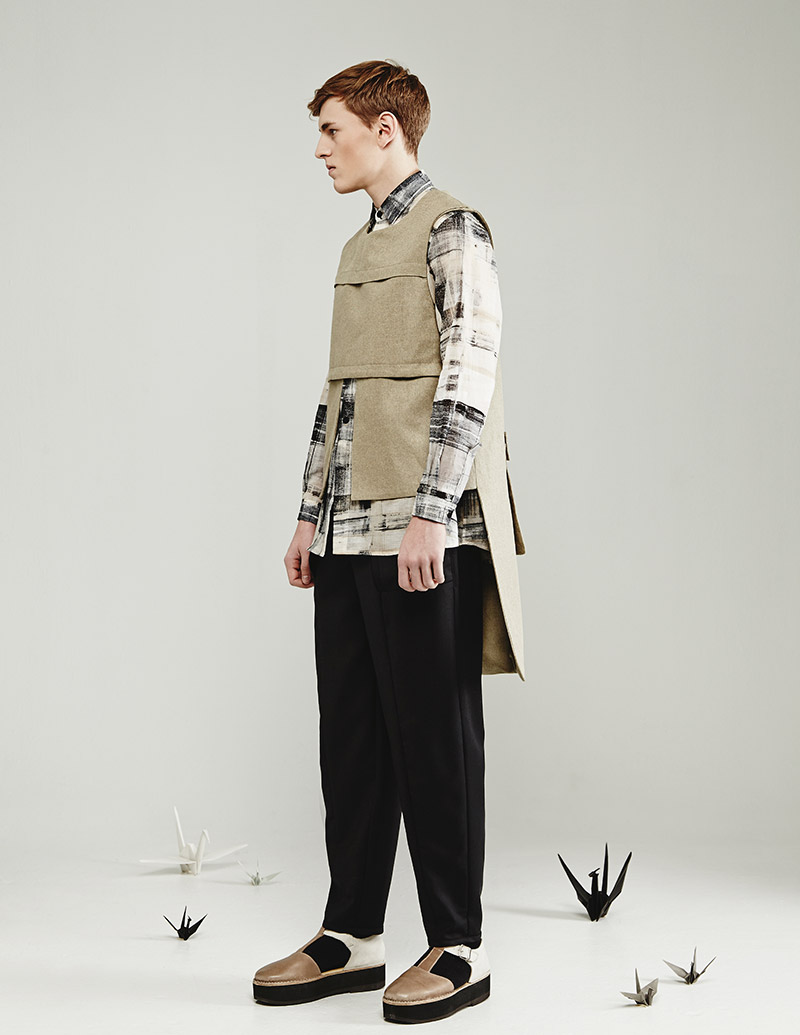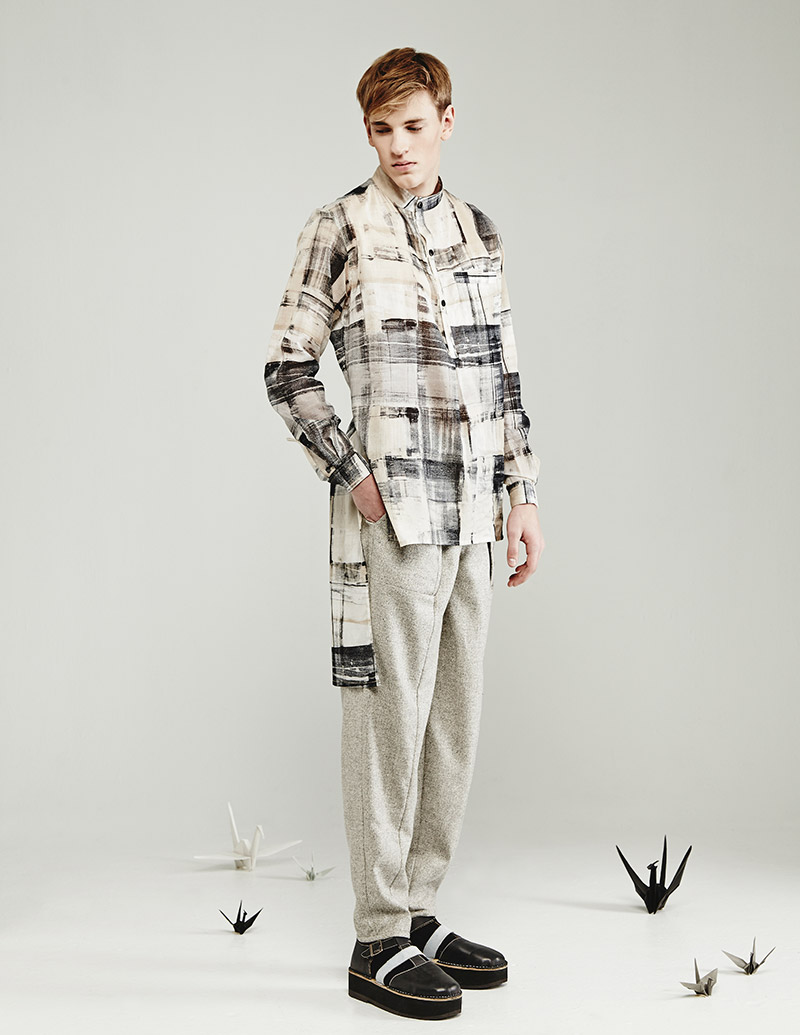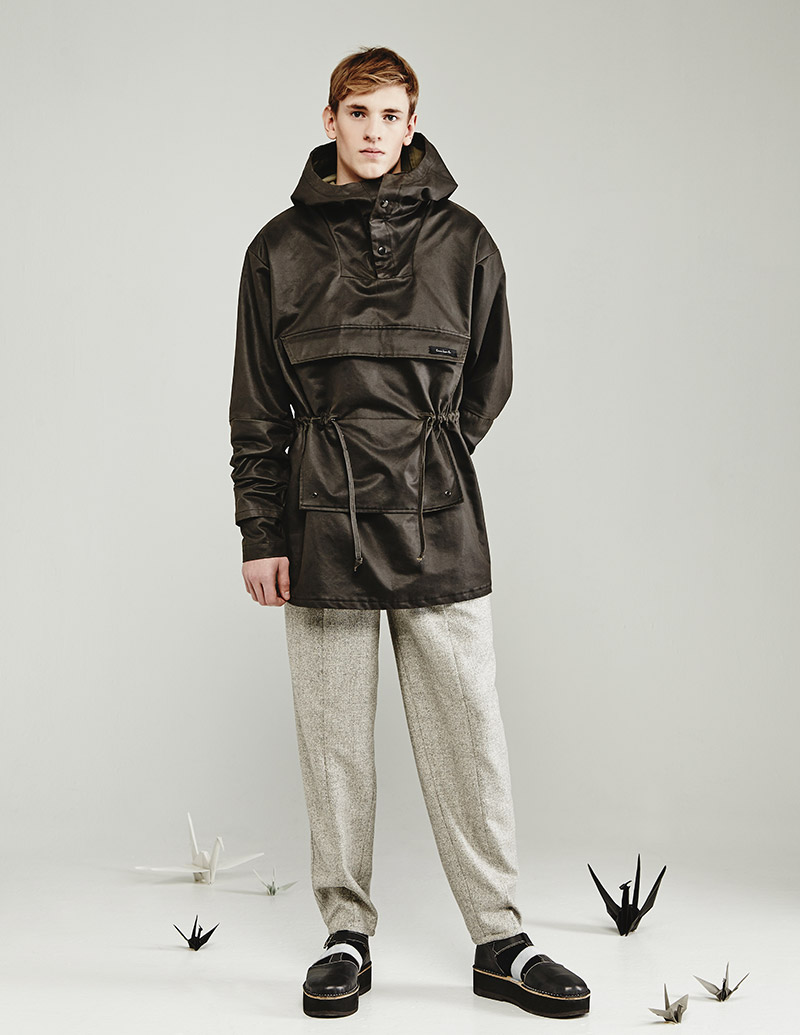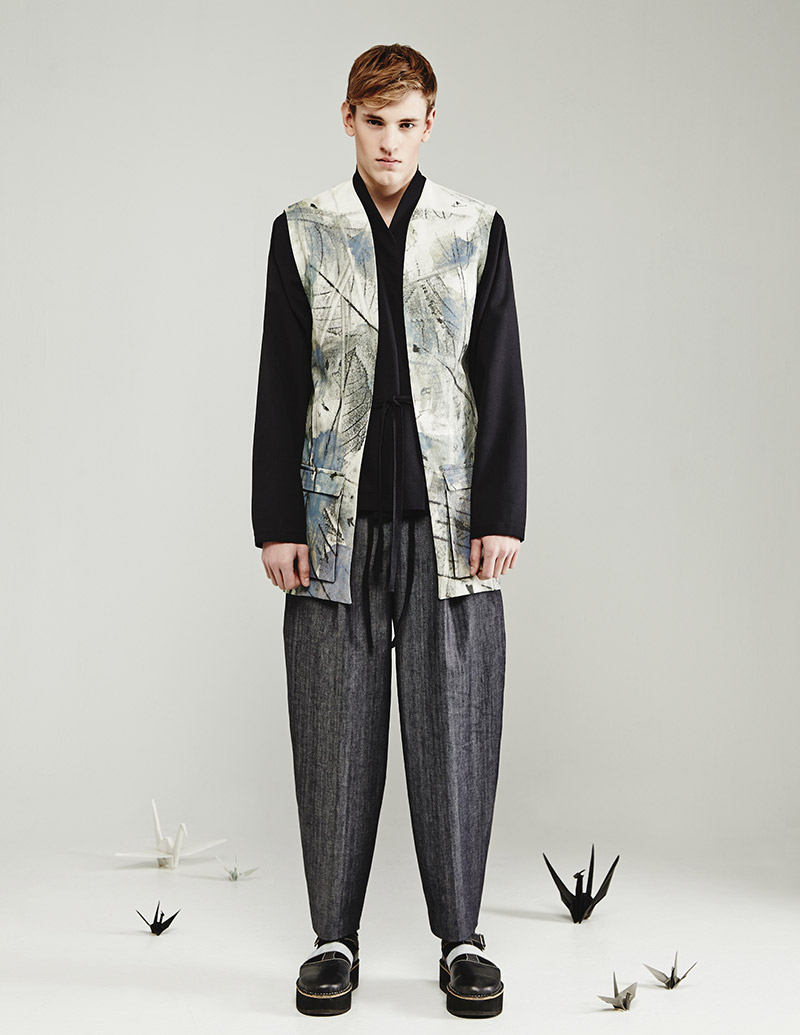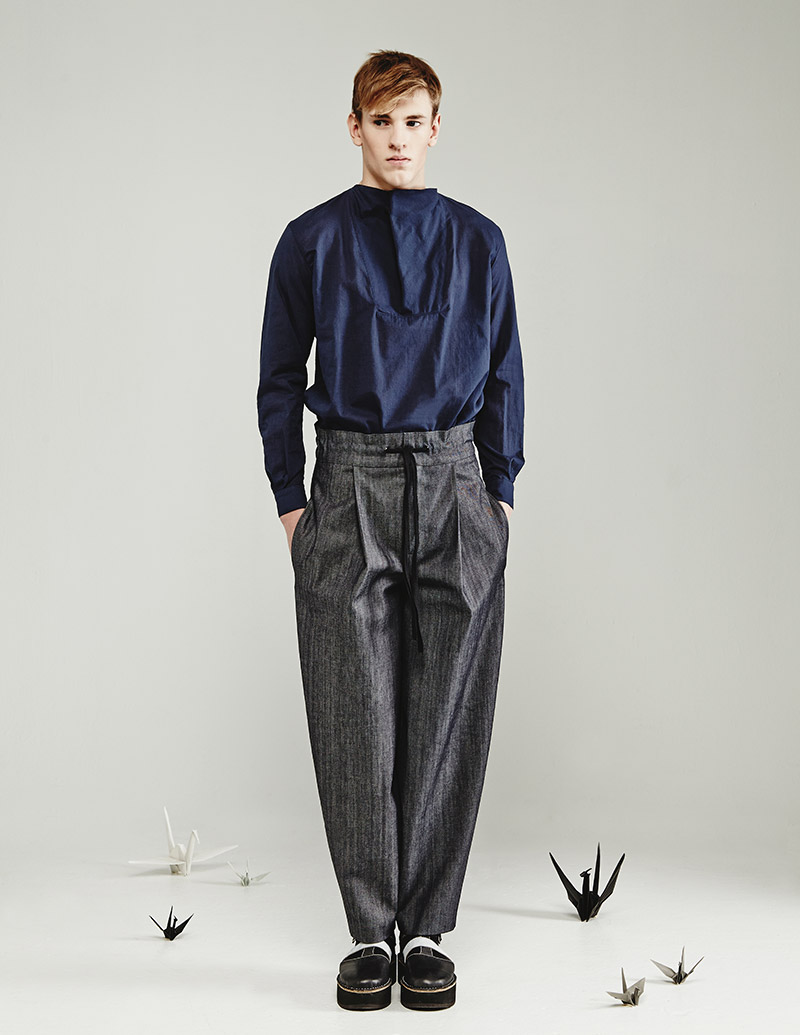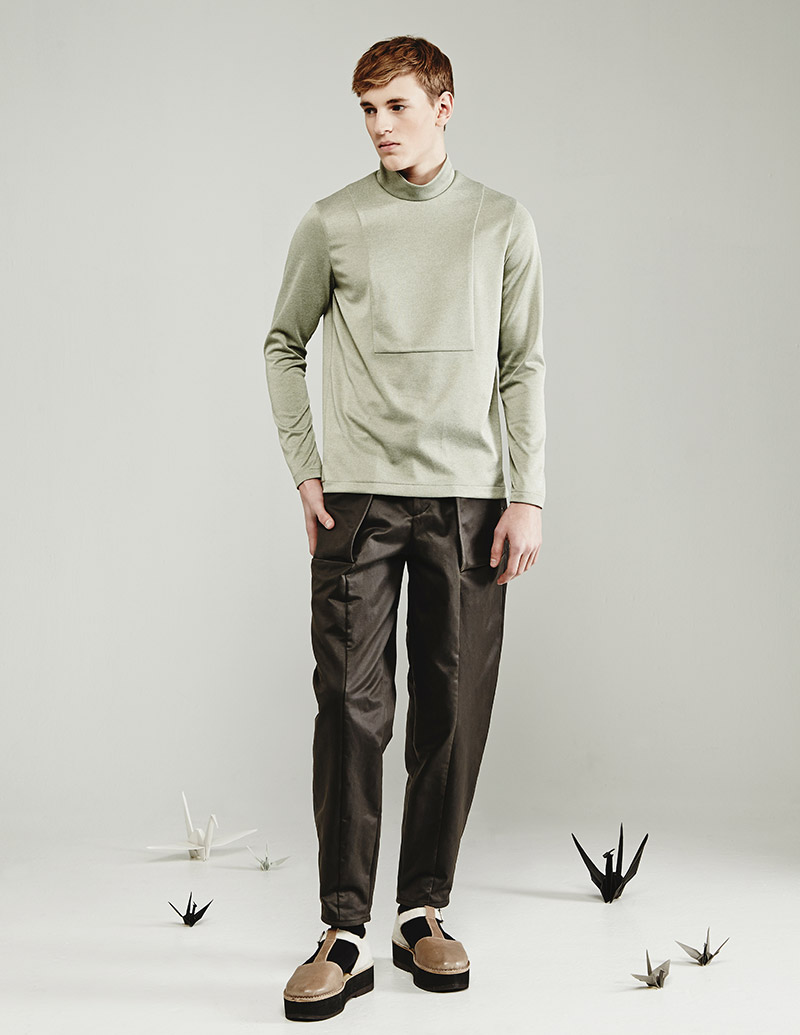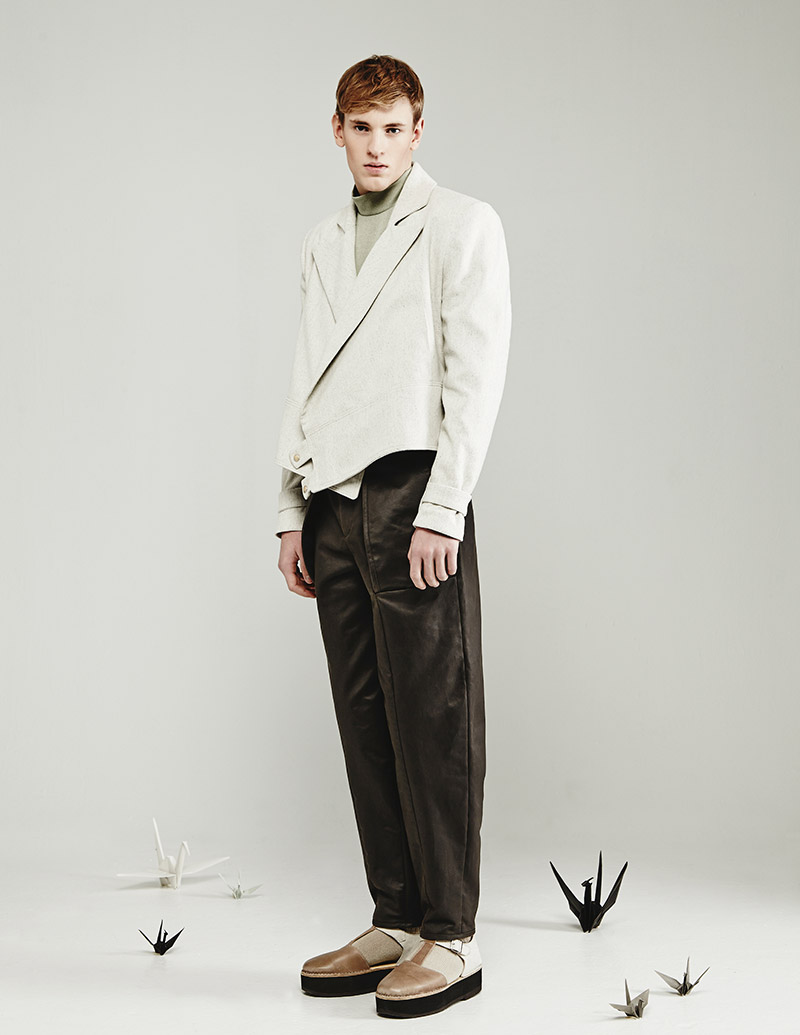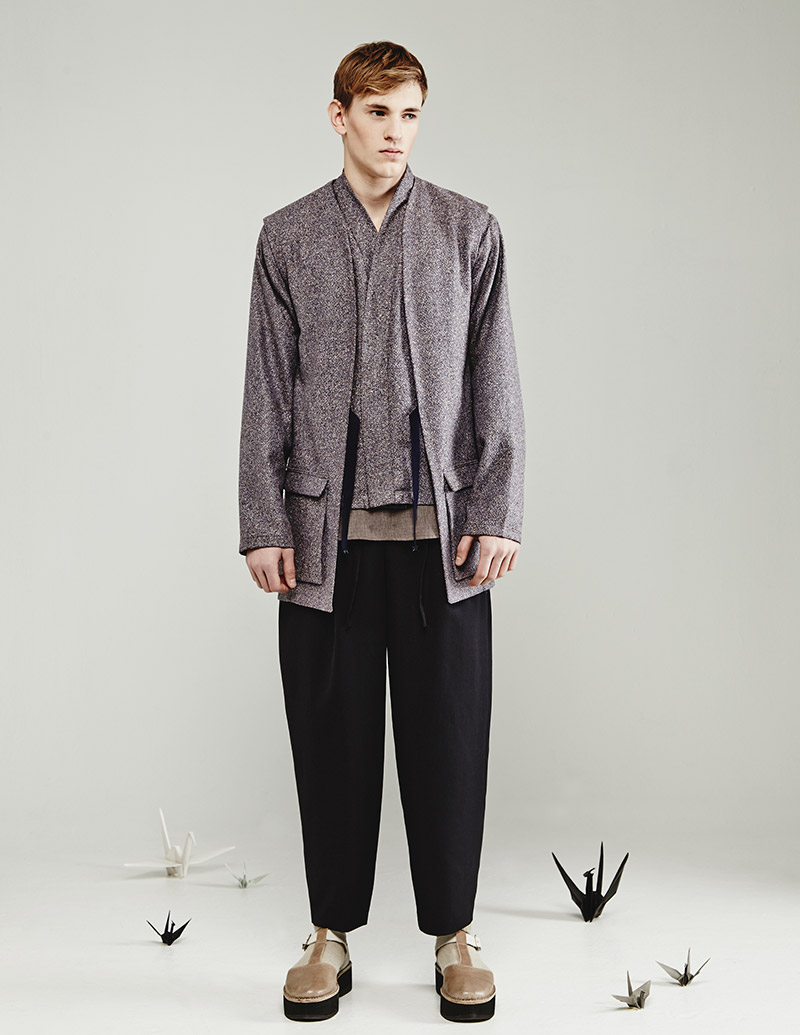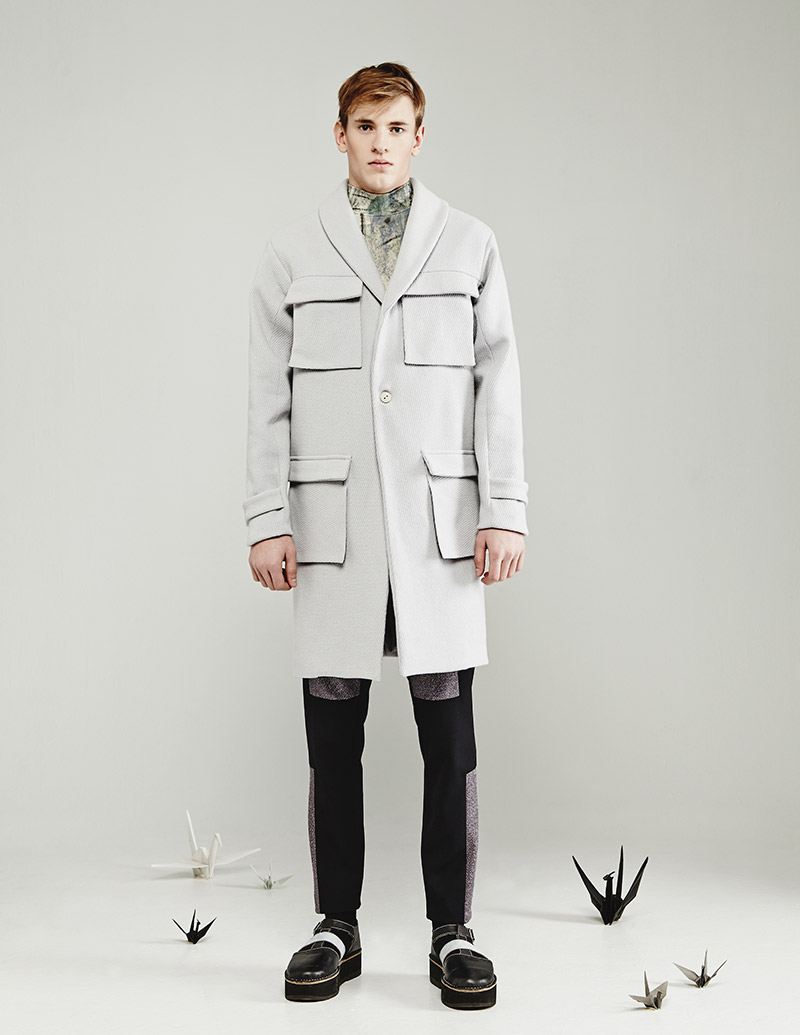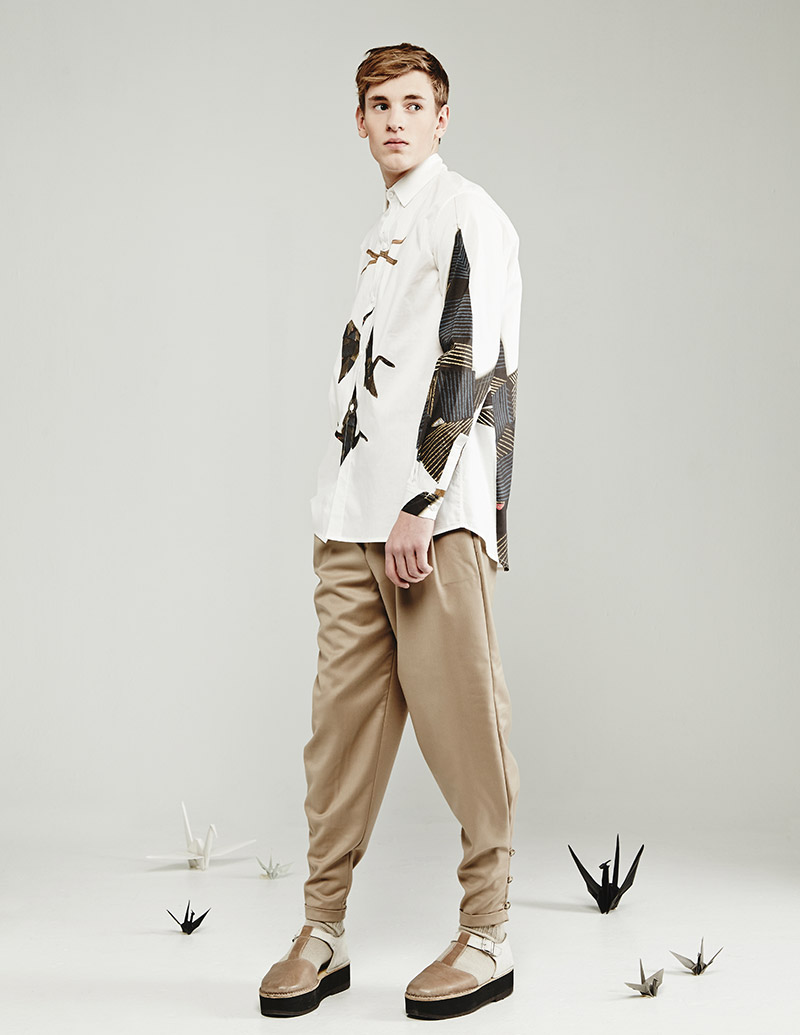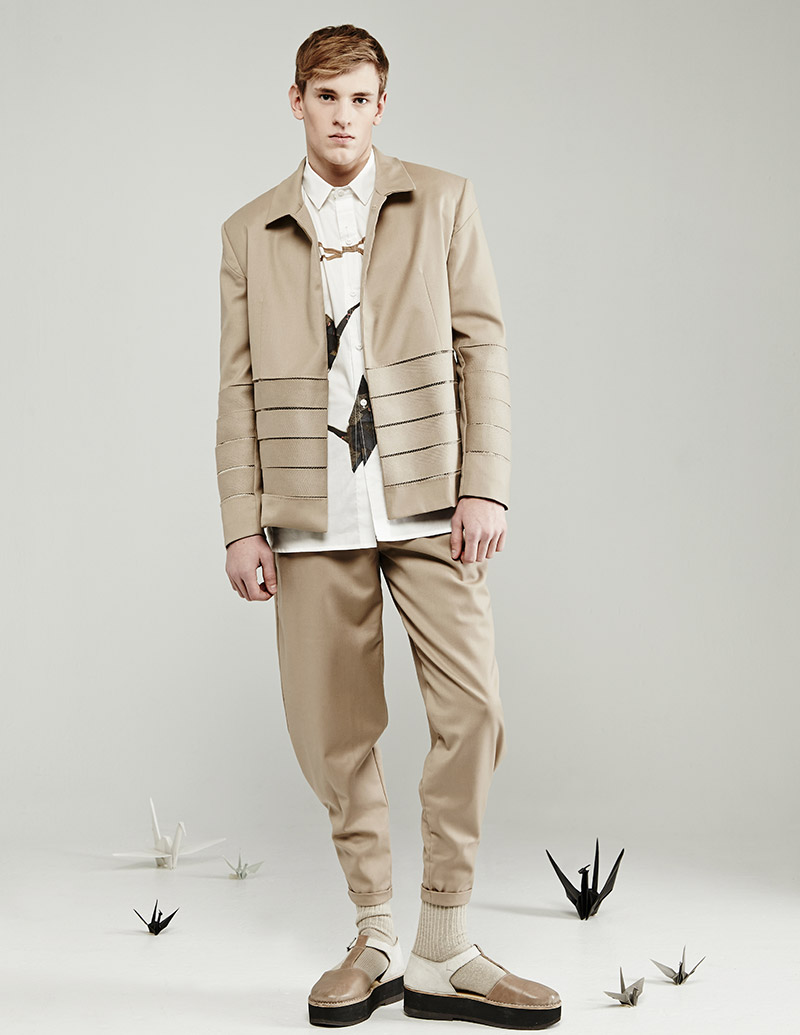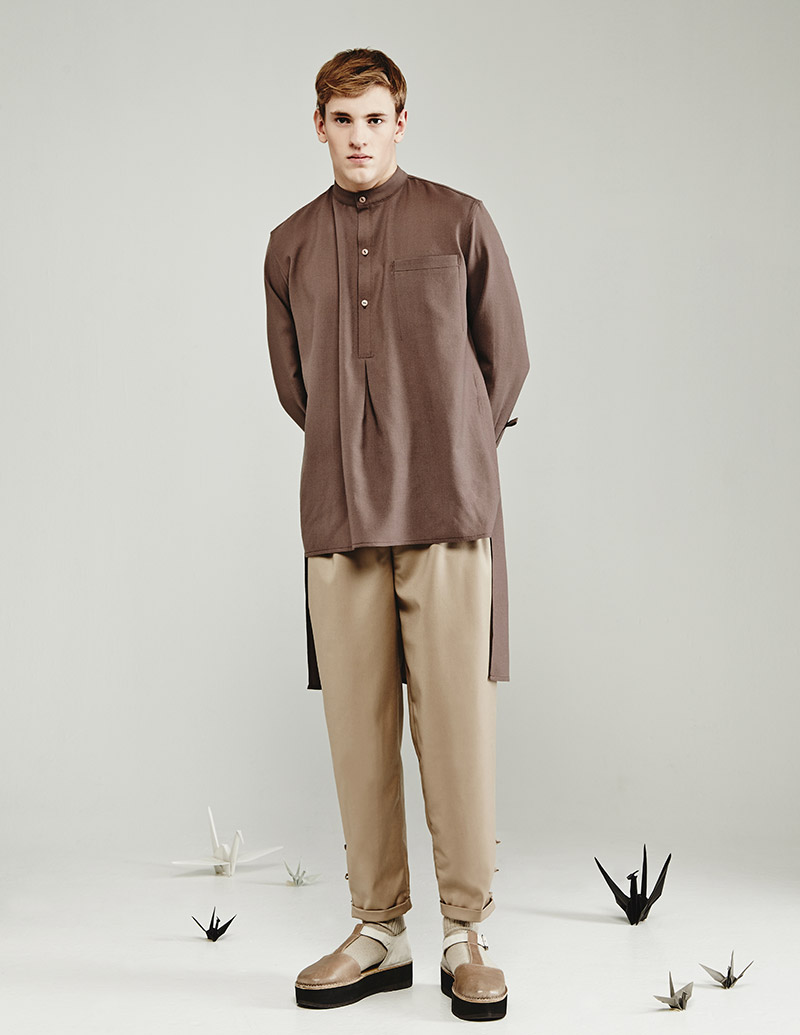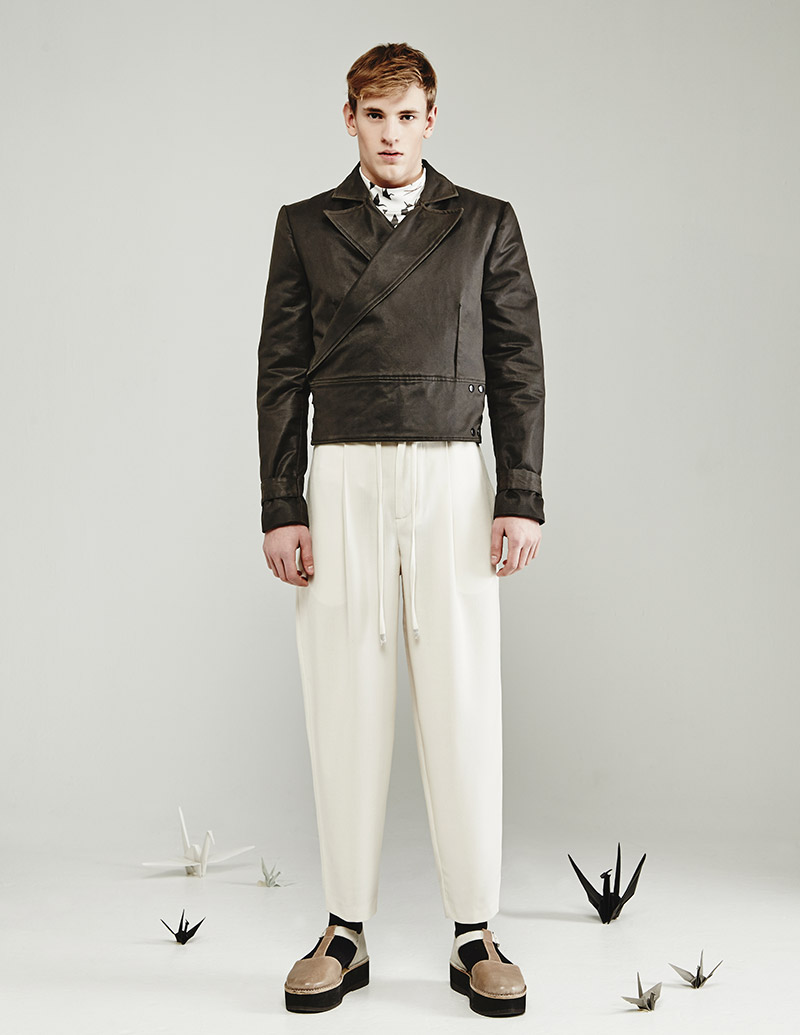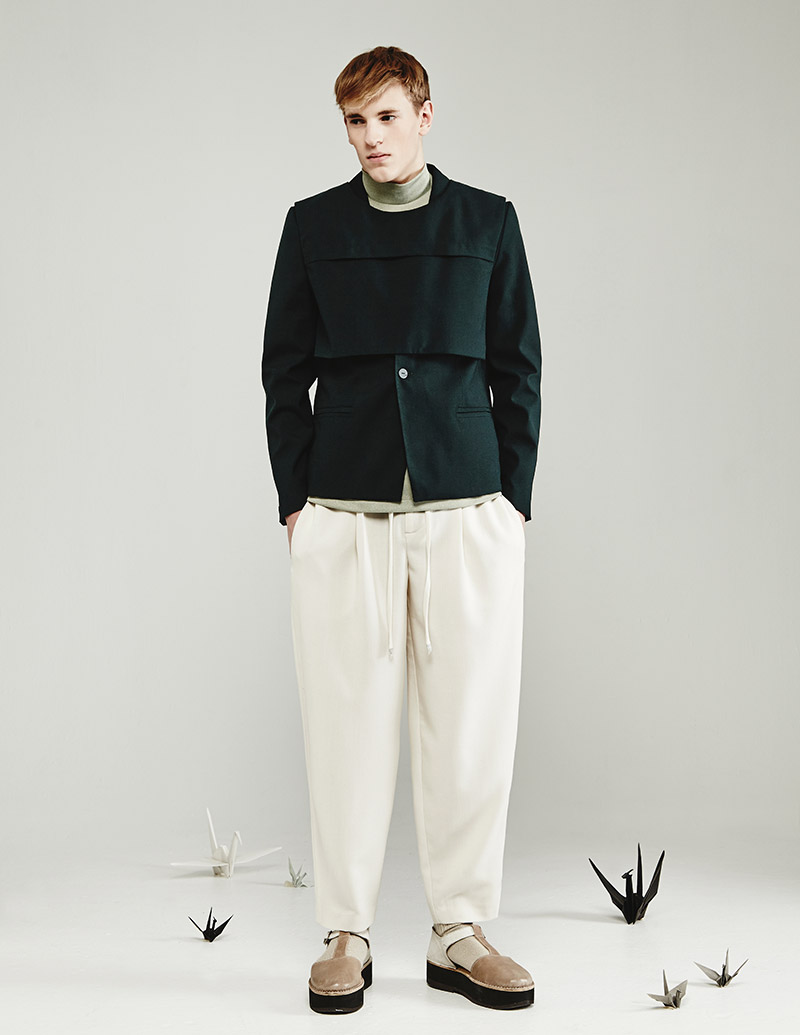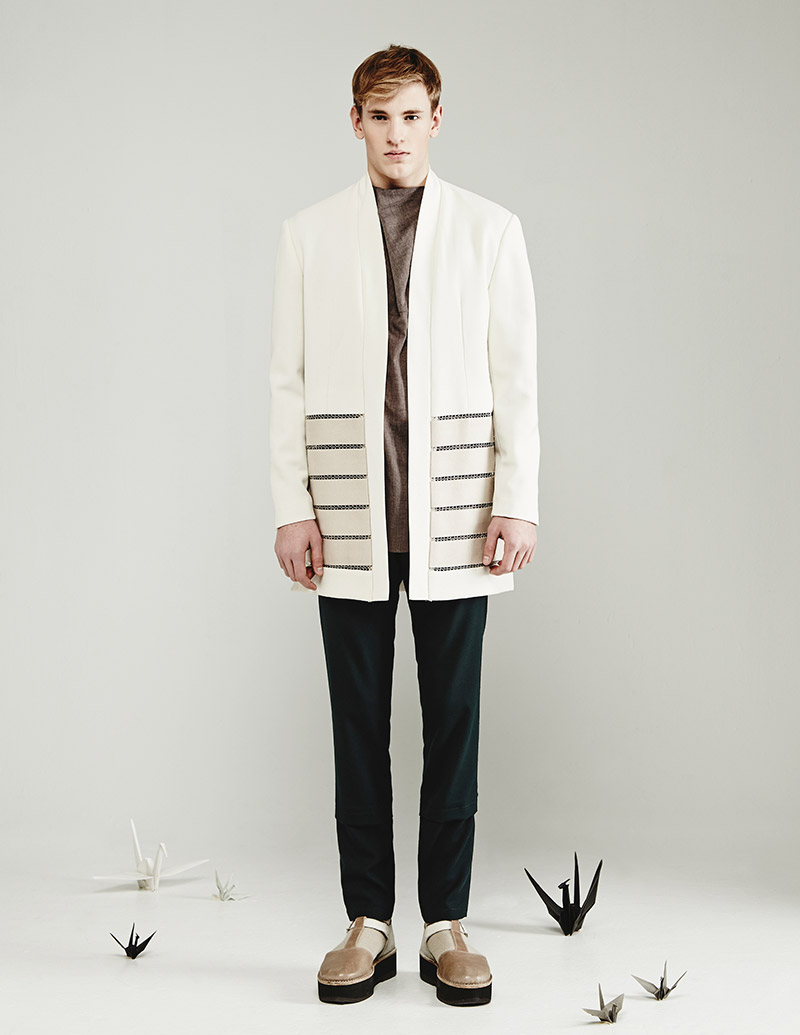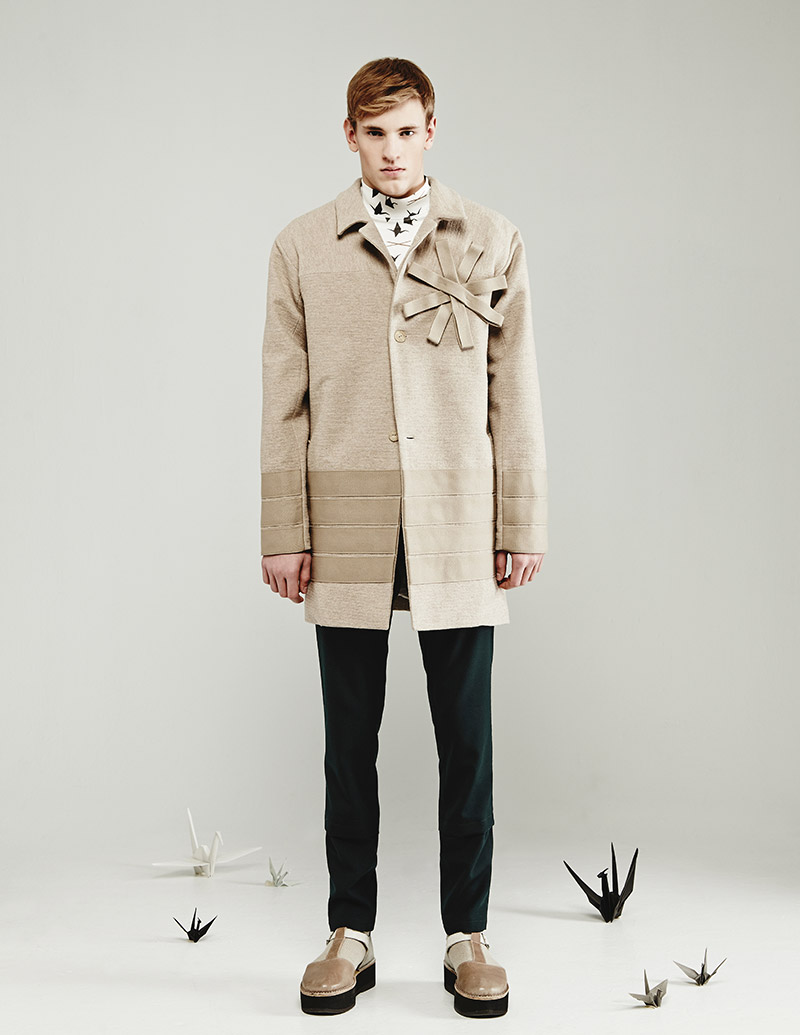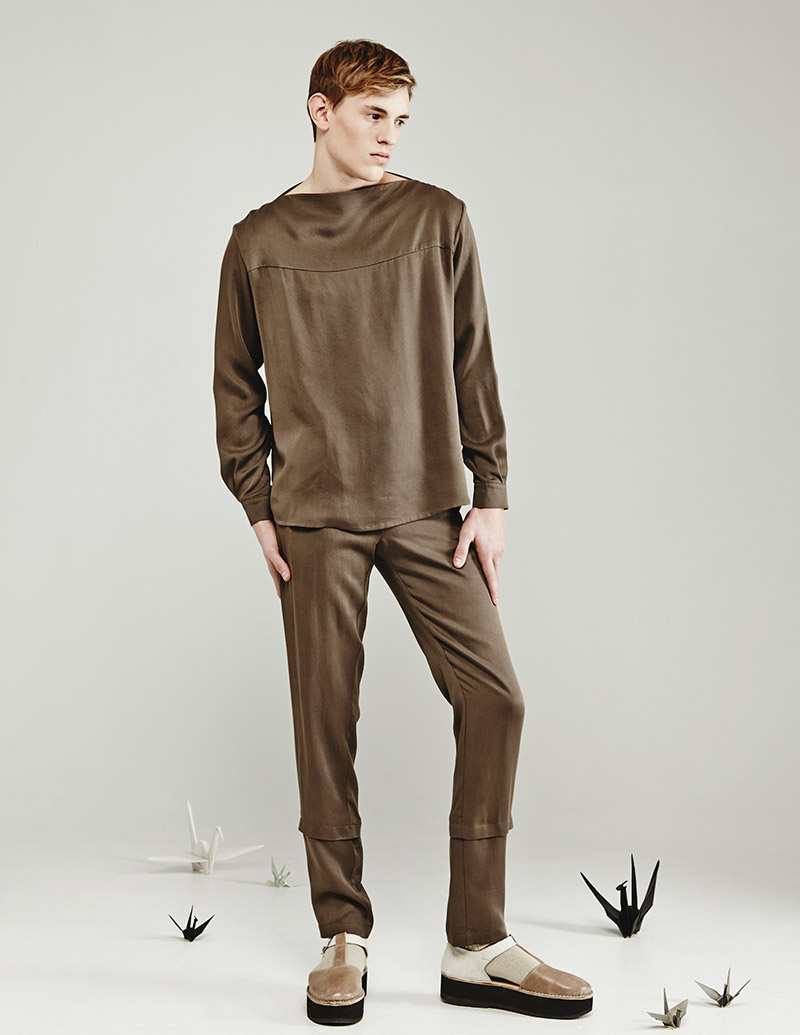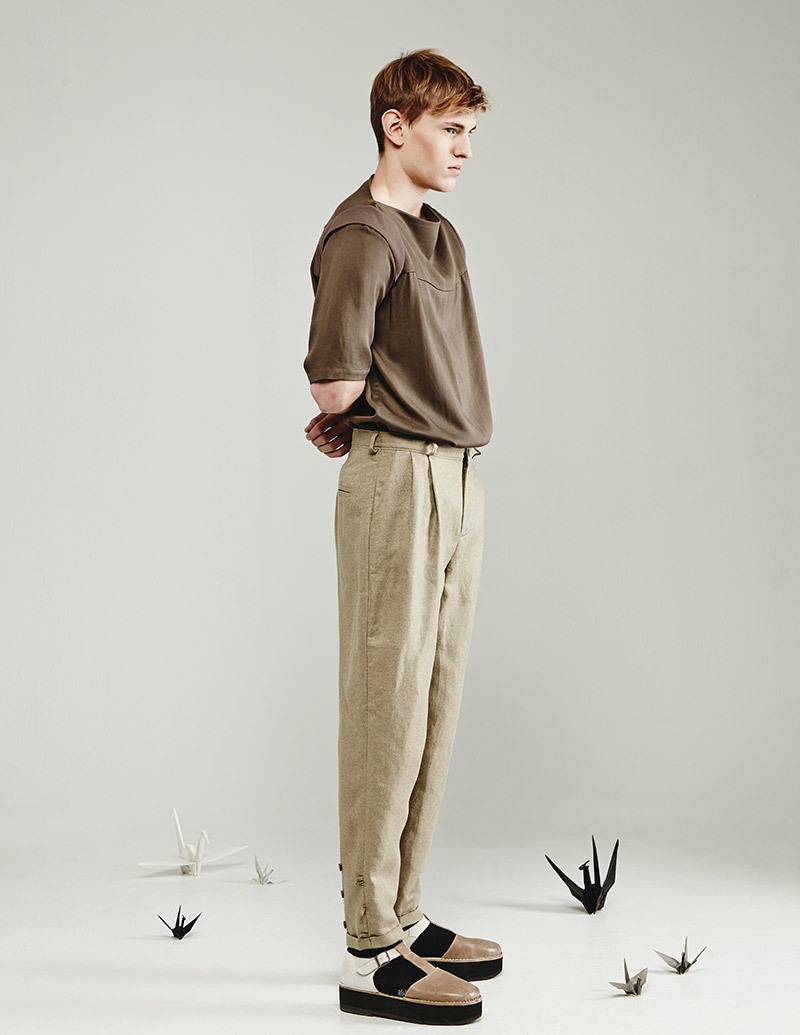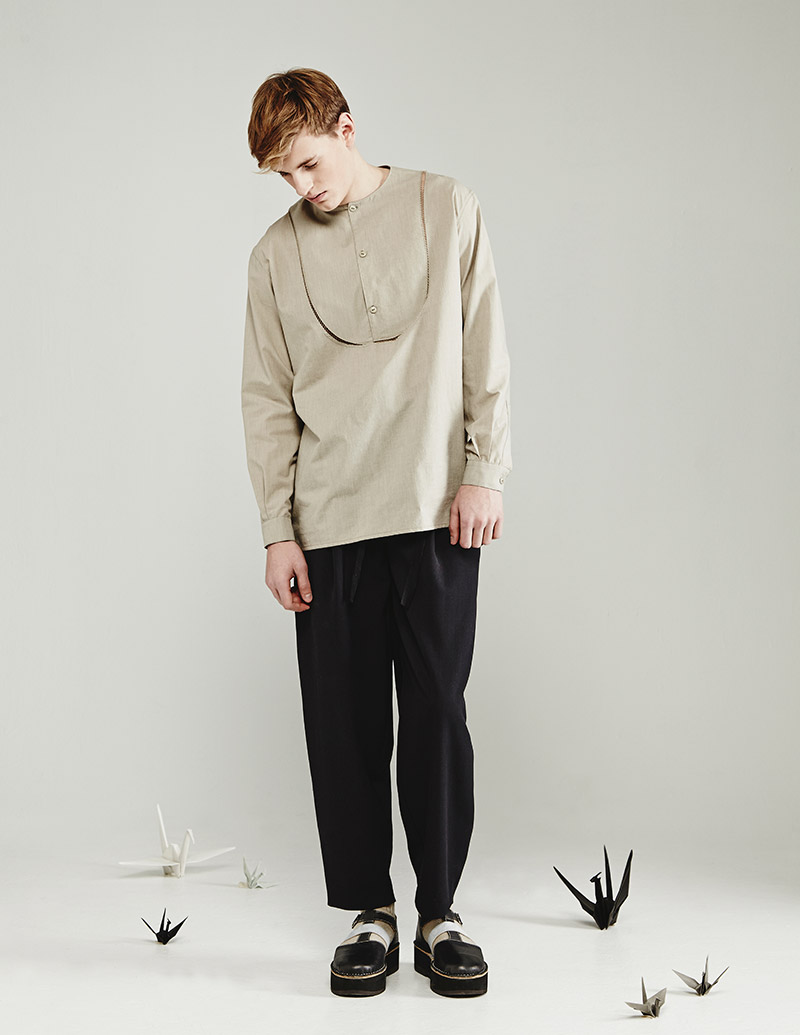 Winter, 1940. A world in turmoil. Each is holding on to what they hold most dear. History always choses its unsung heroes. This year, the Olympic games in Sapporo were cancelled, with a devastating war looming globally. Military tensions shaped a morose backdrop to what normally is a celebration of athleticism. Never shall we know, therefore we can only imagine. Christian L'Enfant Roi embraces the sporty spirit of the never hosted Games, exploring an imaginative dialogue between soldier and athlete.
FW14 is a cross-over between uniforms and lush armoire staples. The silhouette remains boy-ish, with a wink to team paraphernalia, sportswear and army camouflage. Faggoting techniques are combined with an eclectic variation of styles, further underlining the diffusion that would have been, had the games unfolded as scheduled.
The colours are rather subdued, consisting of oatmeal, light tan and grays contrasted by military blues and deep greens. Customary developed prints, by Pier Yves Larouche are juxtaposed by military style parkas and uniform-like tailored garments. The Christian L'Enfant Roi wardrobe further consists of sporty shirting, wide yet tapered hemmed pants, perfecto coats and kimono styled jackets. A set of specially designed shoes, by Borinos, further complete the eclectic yet focussed silhouette.