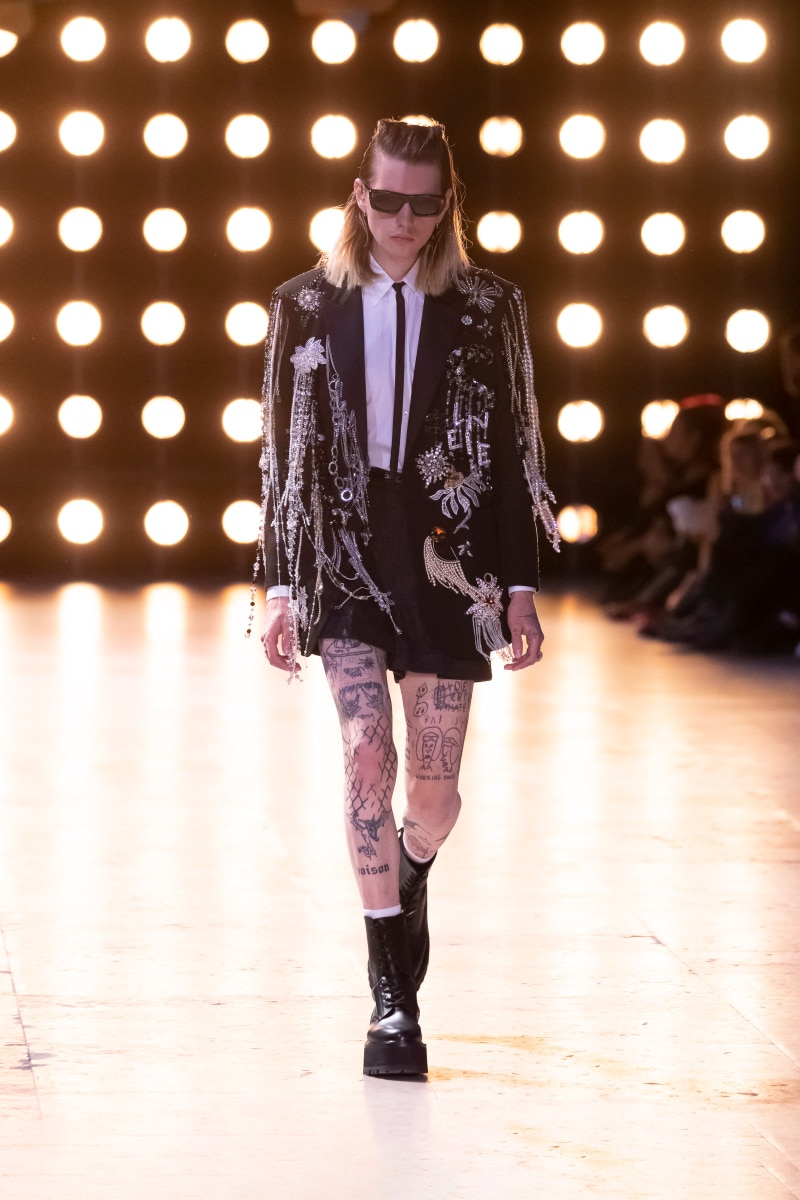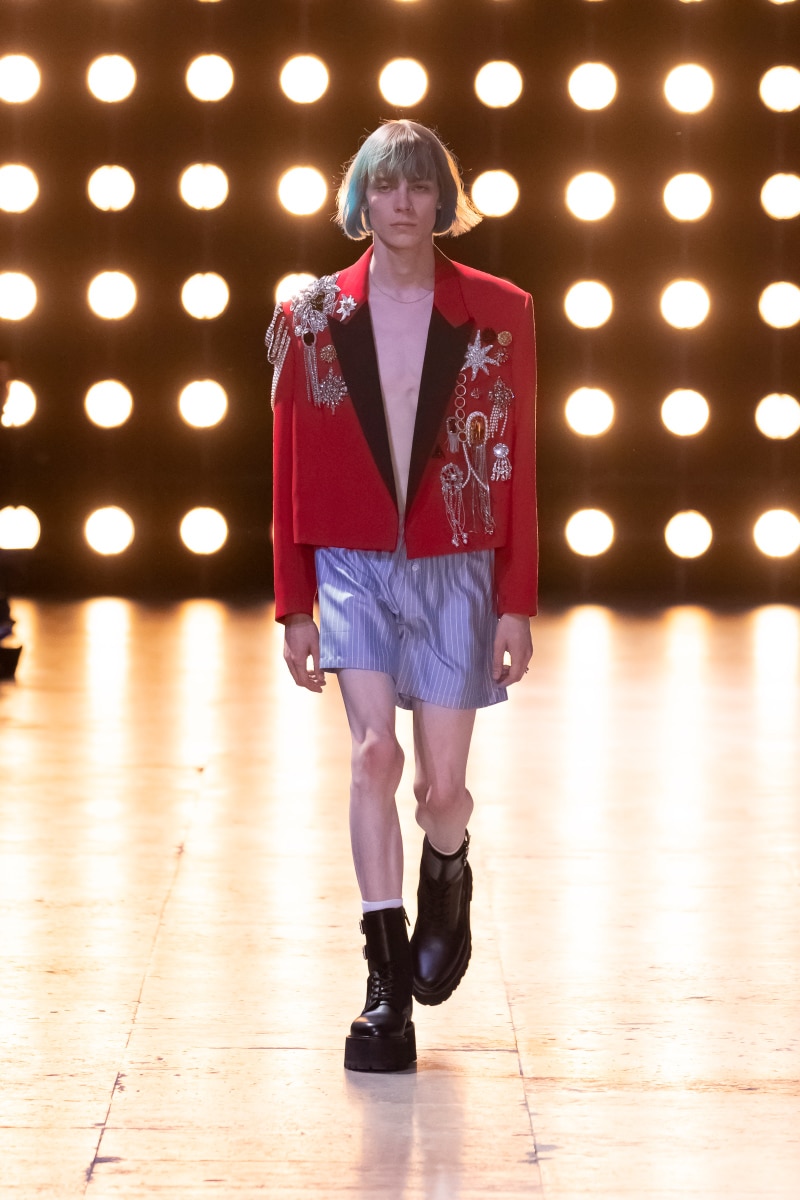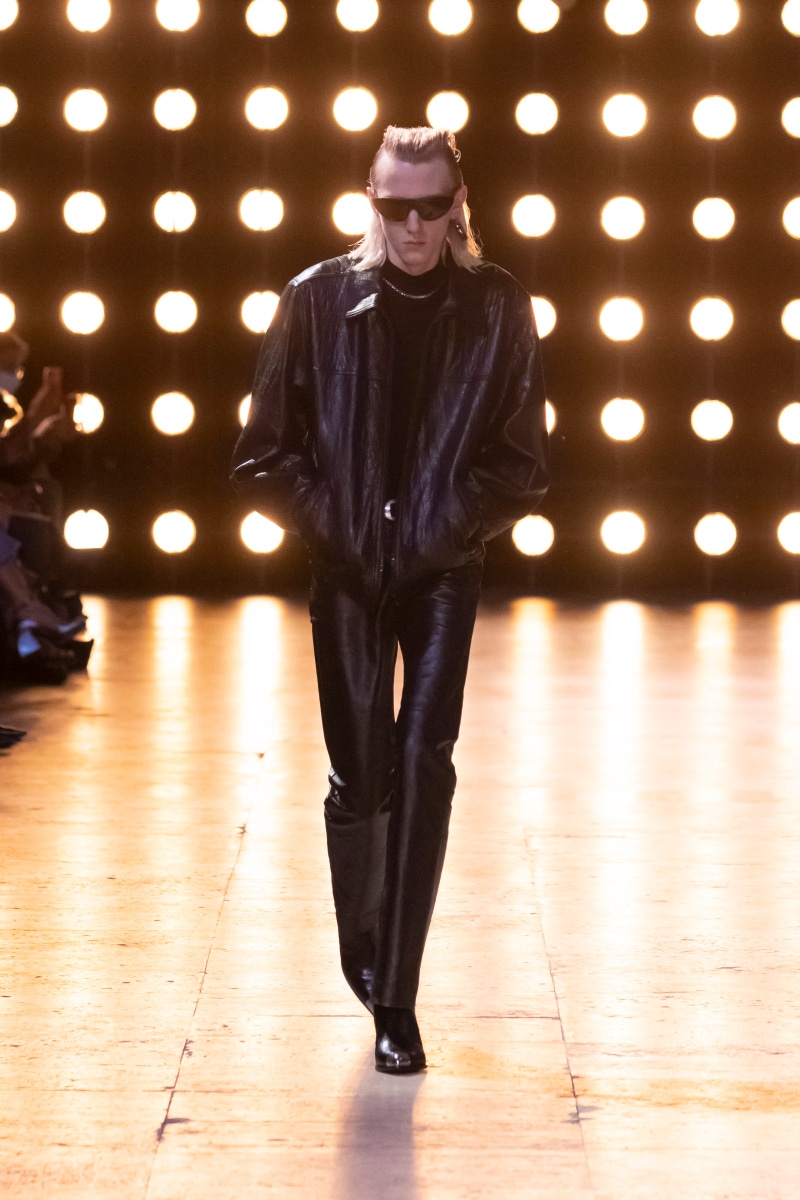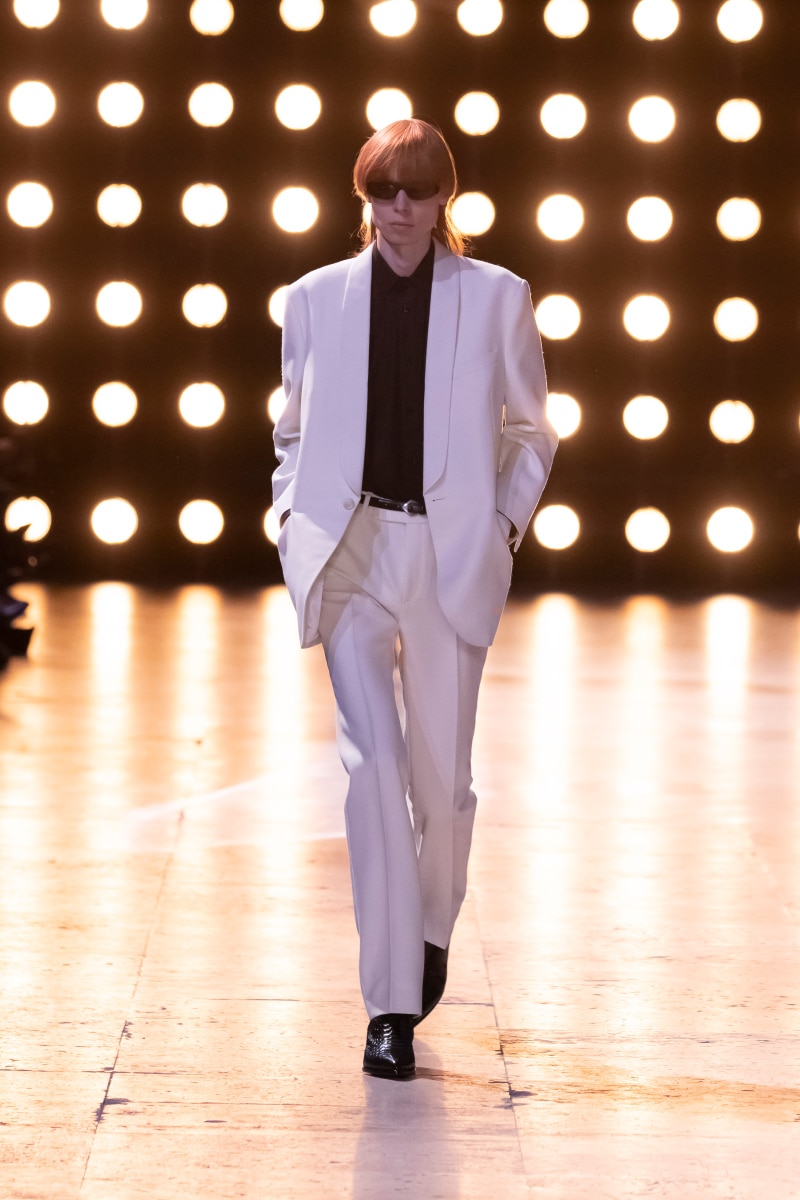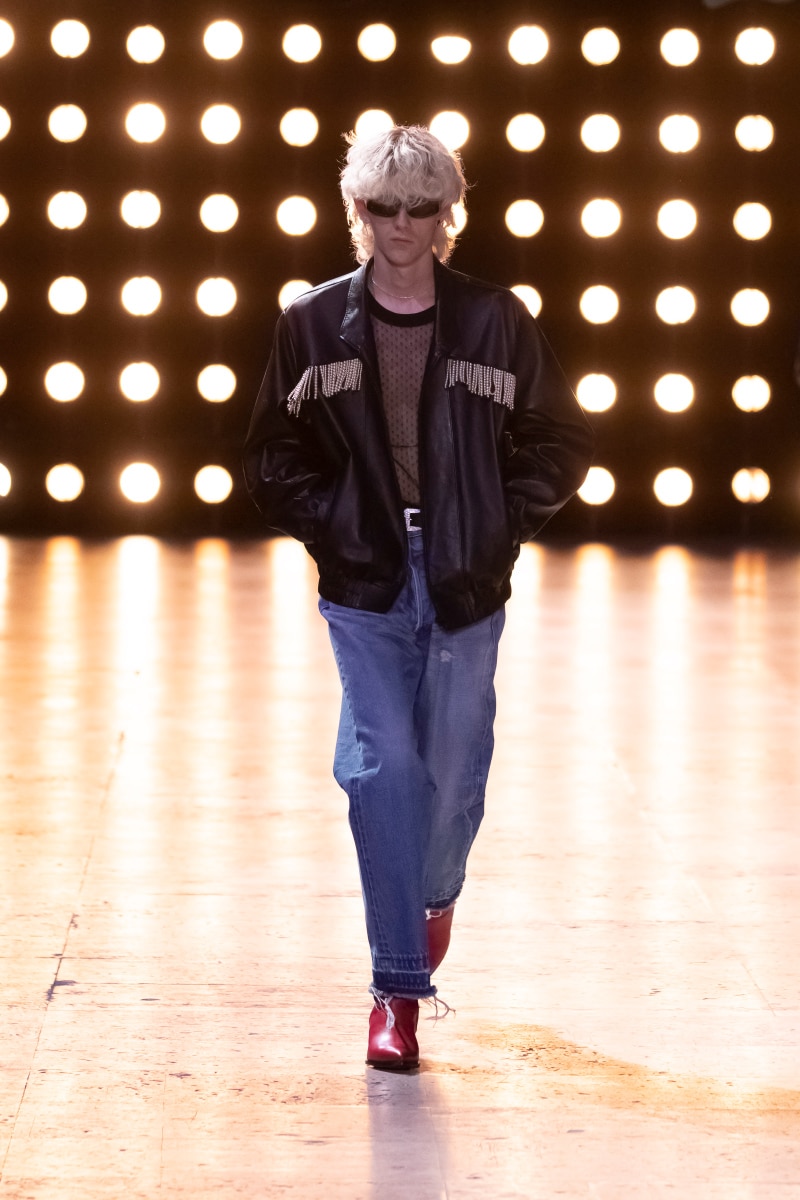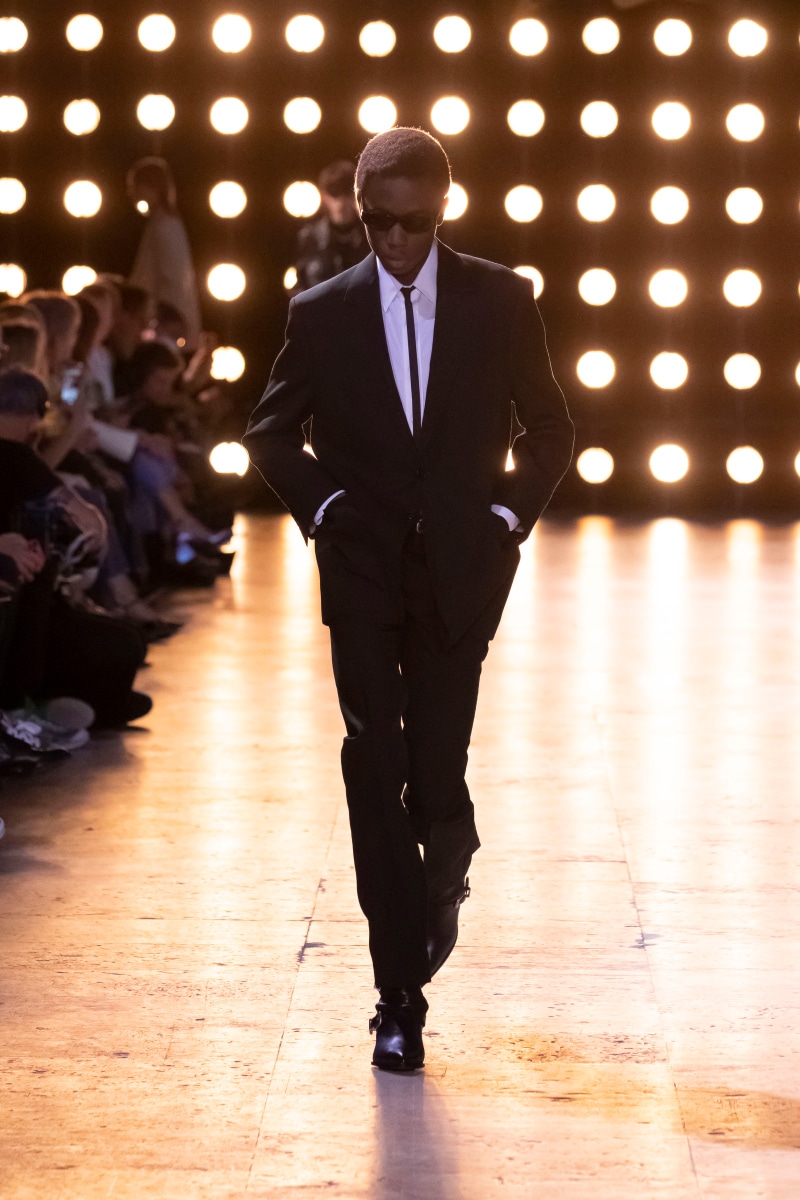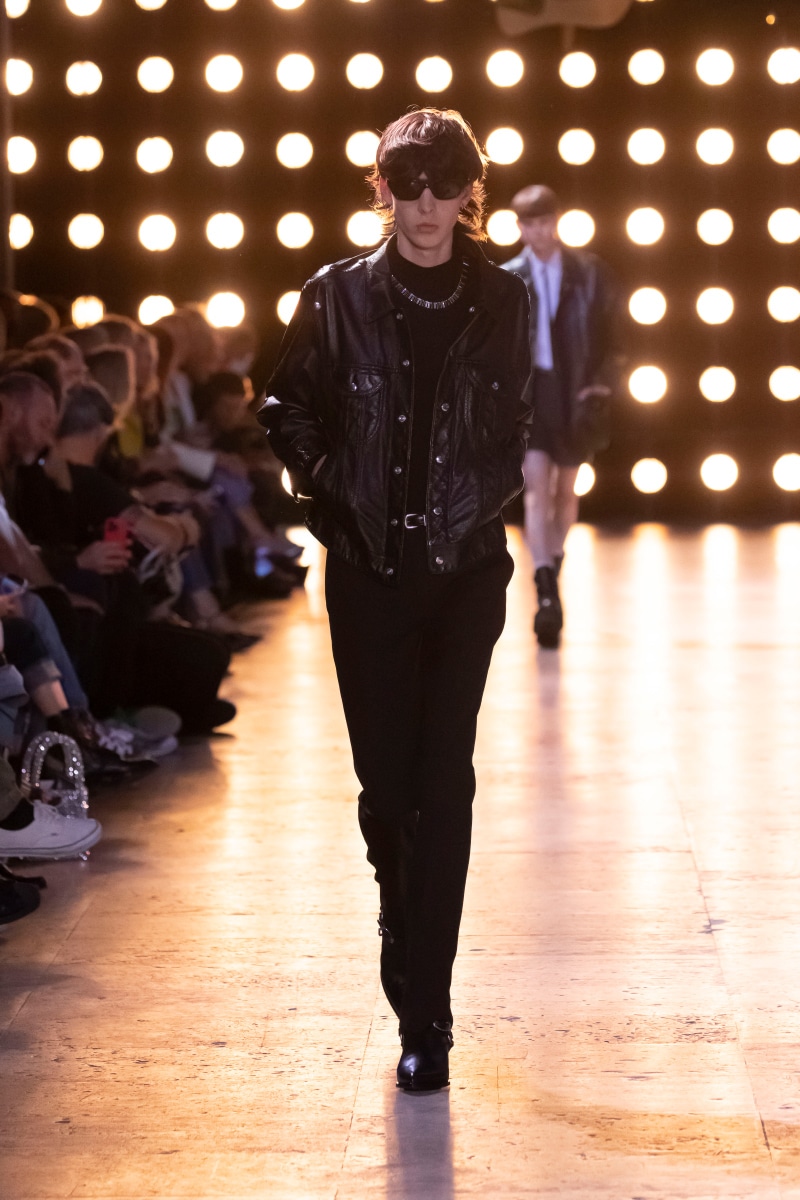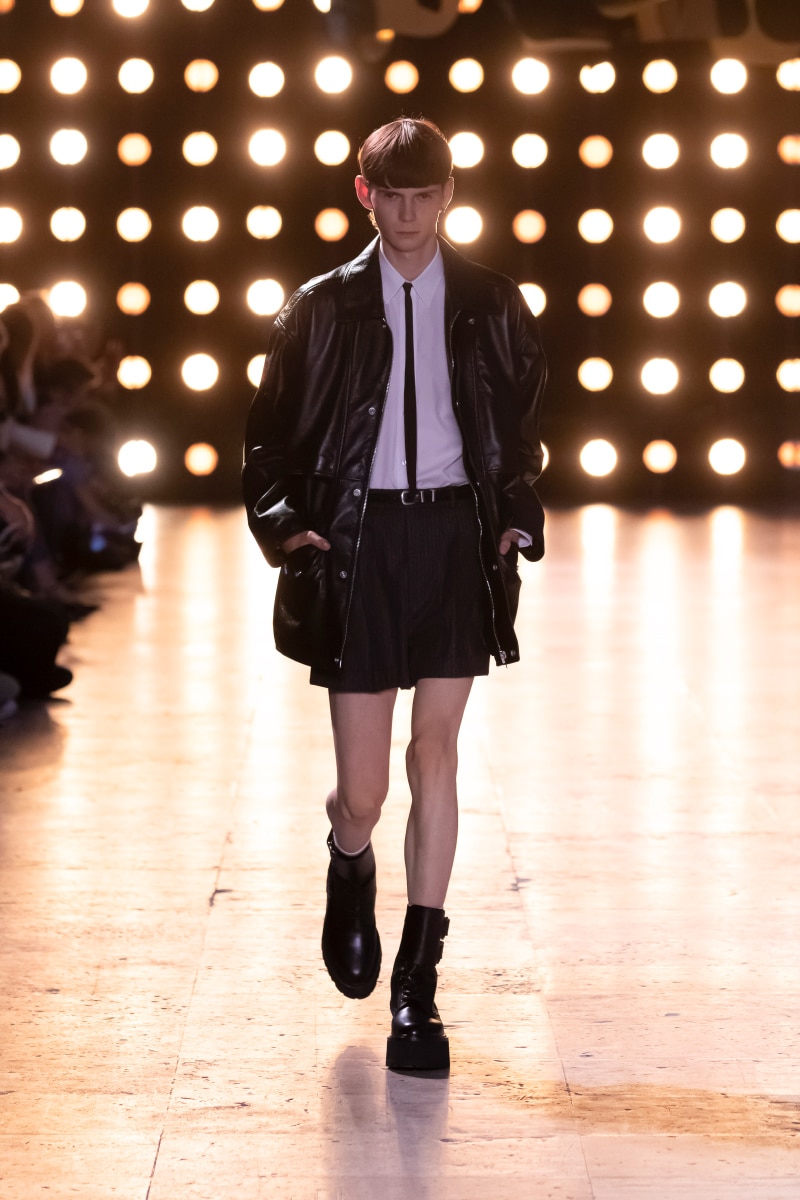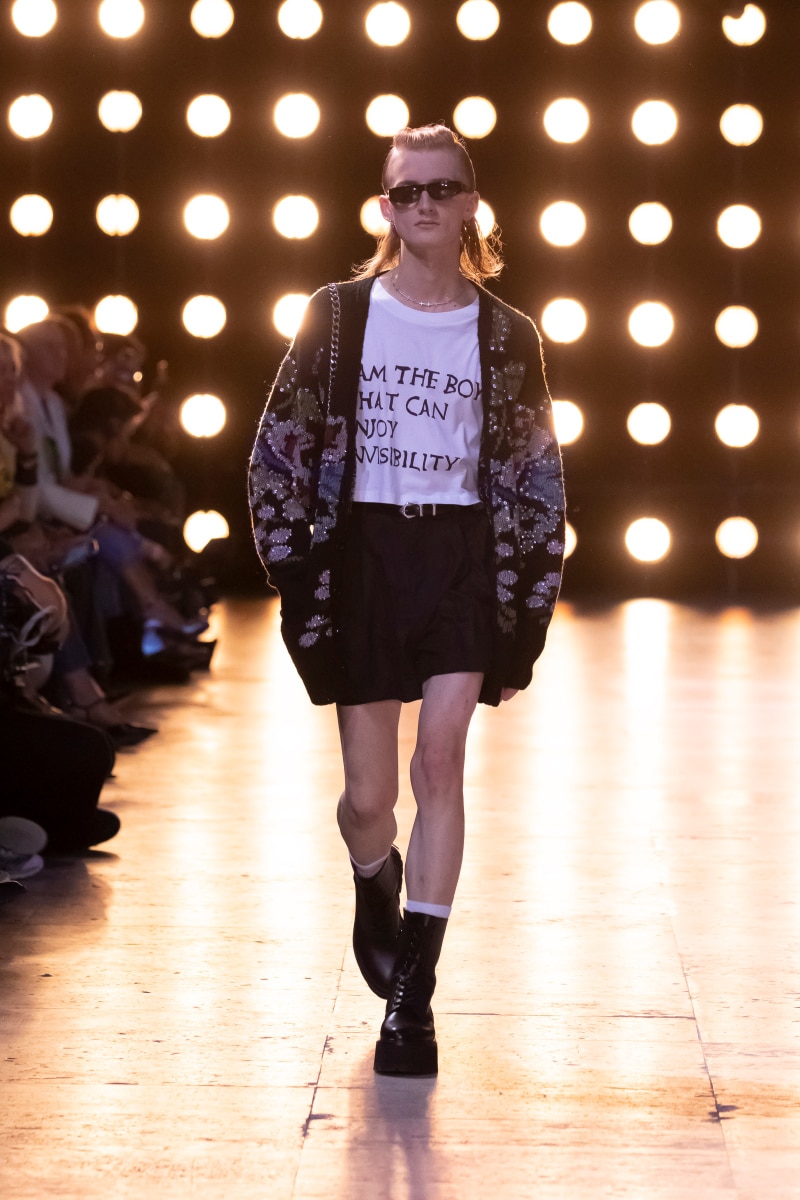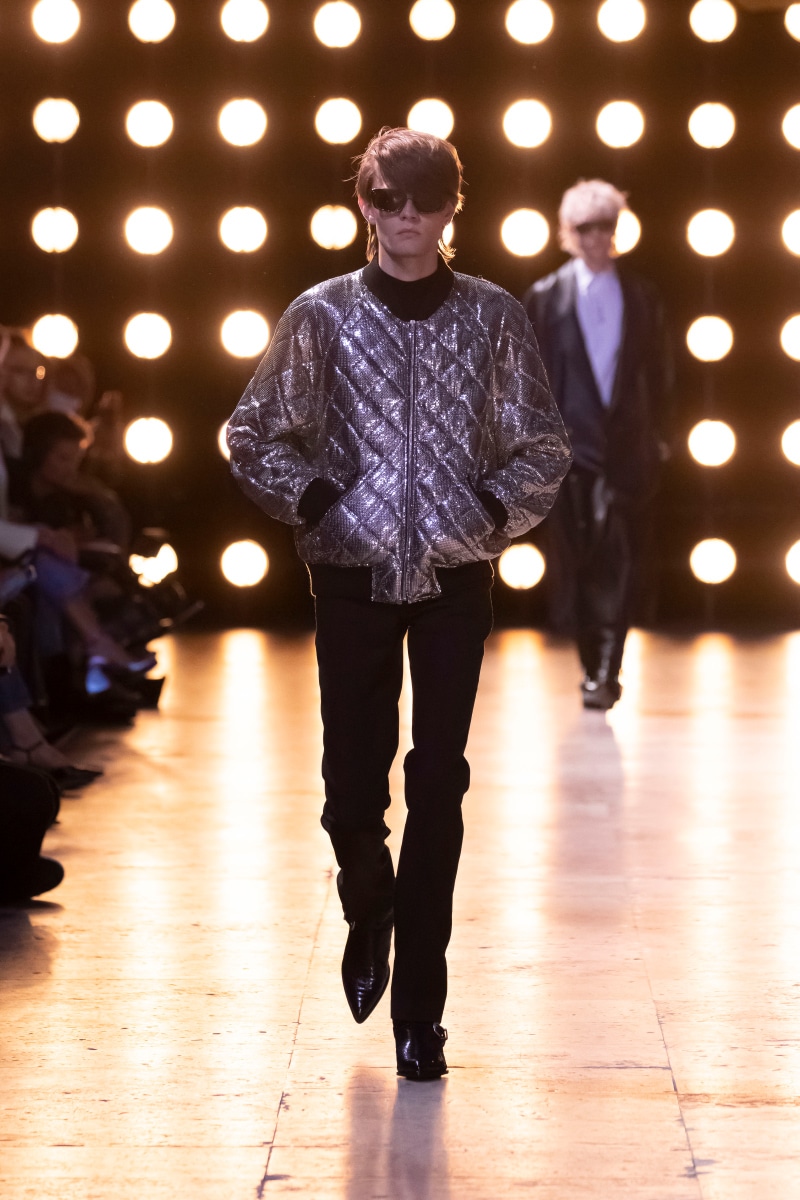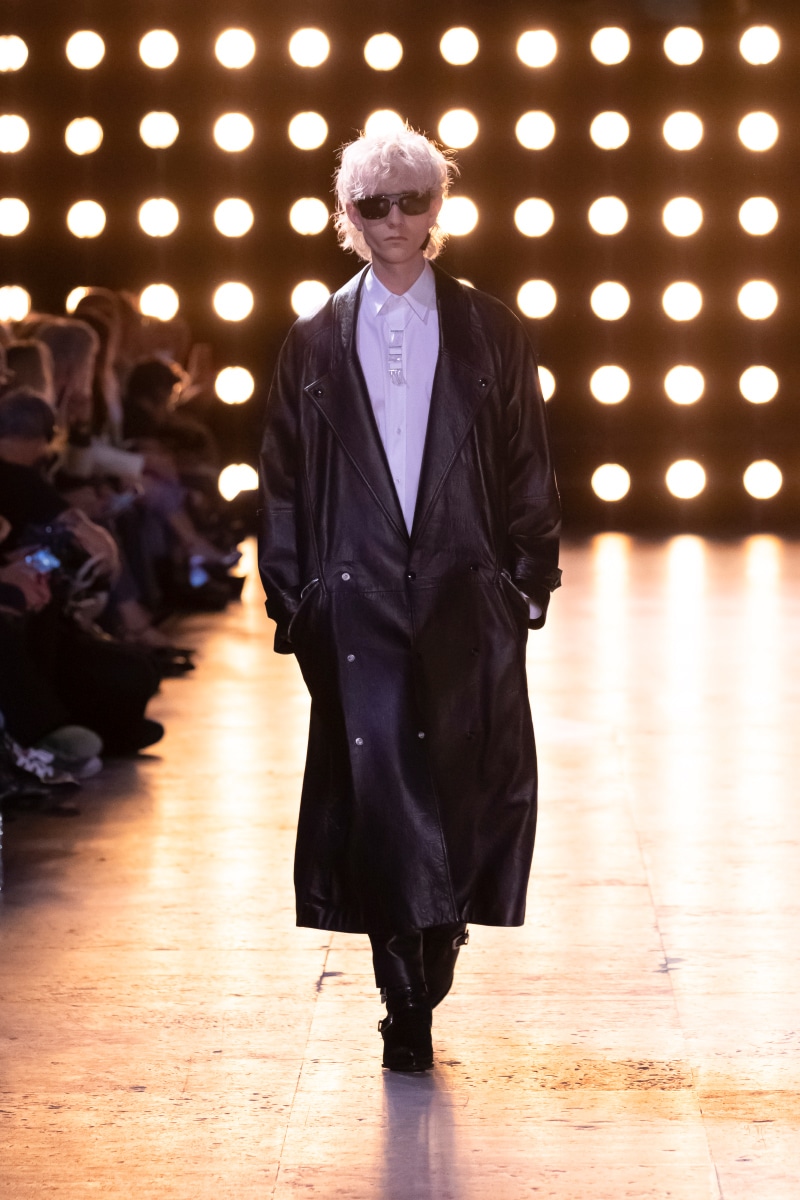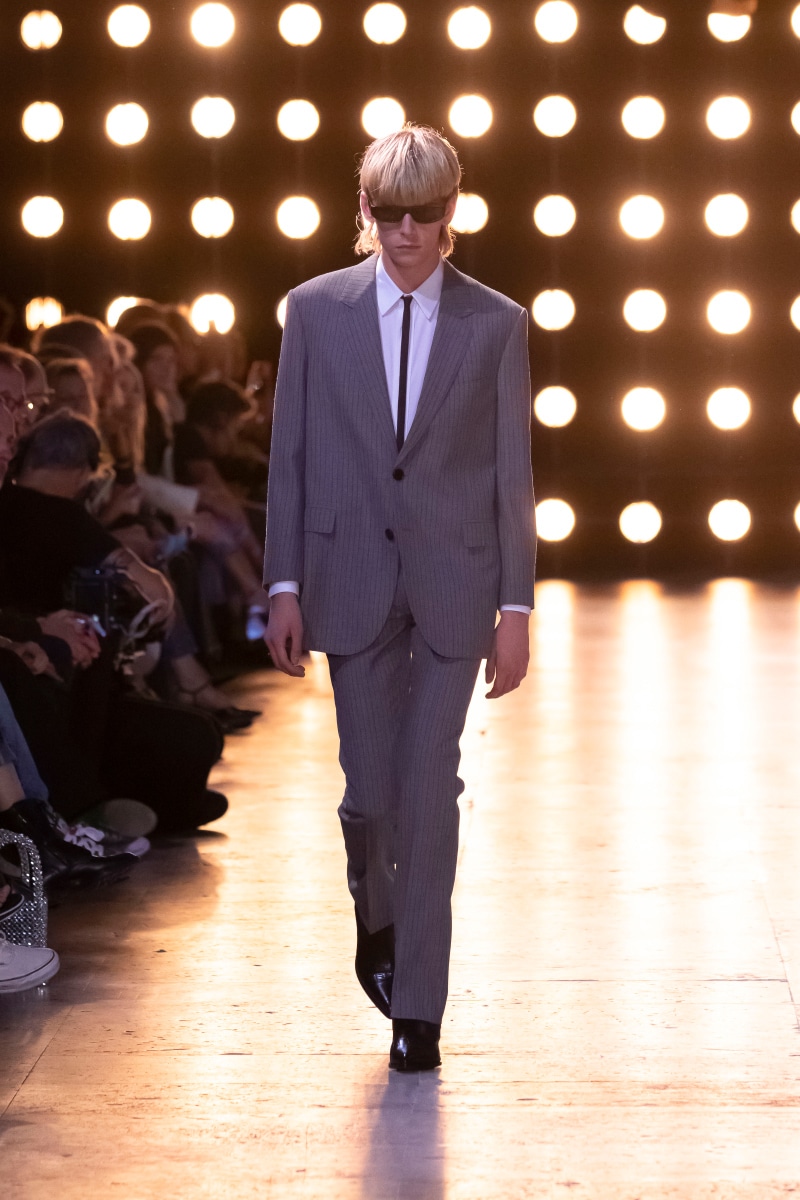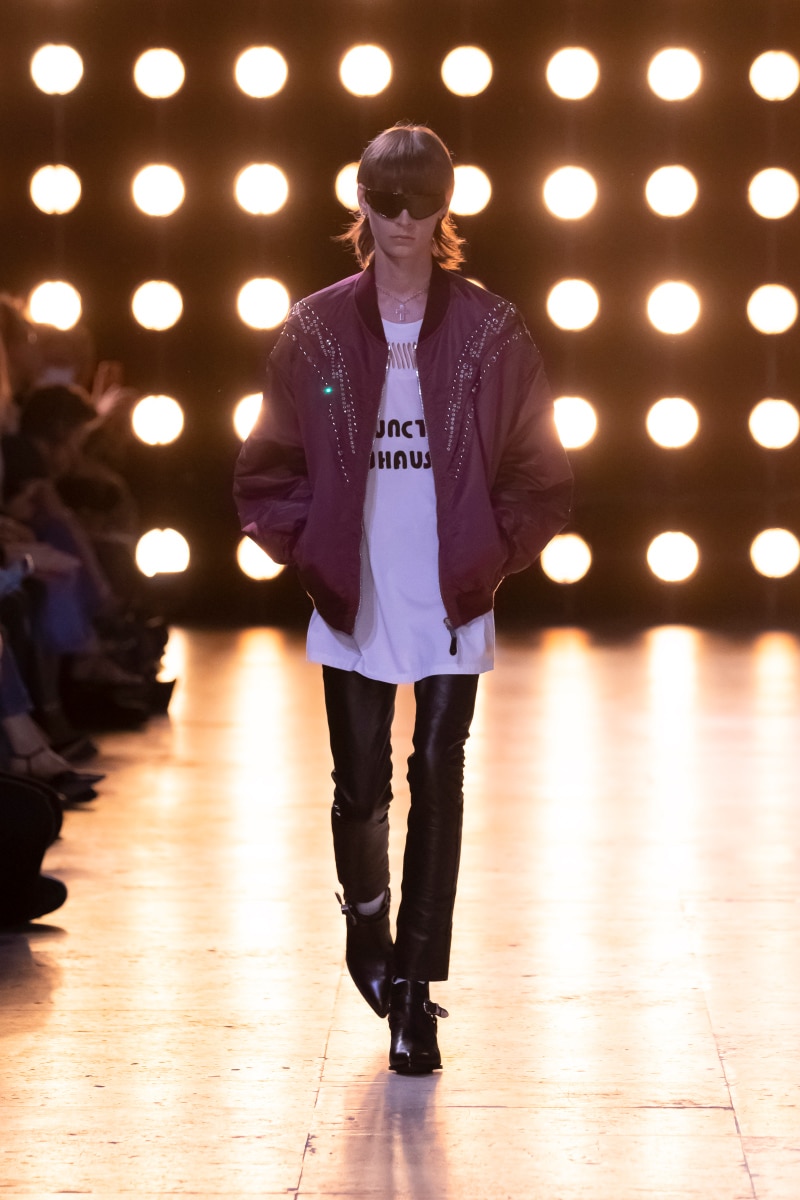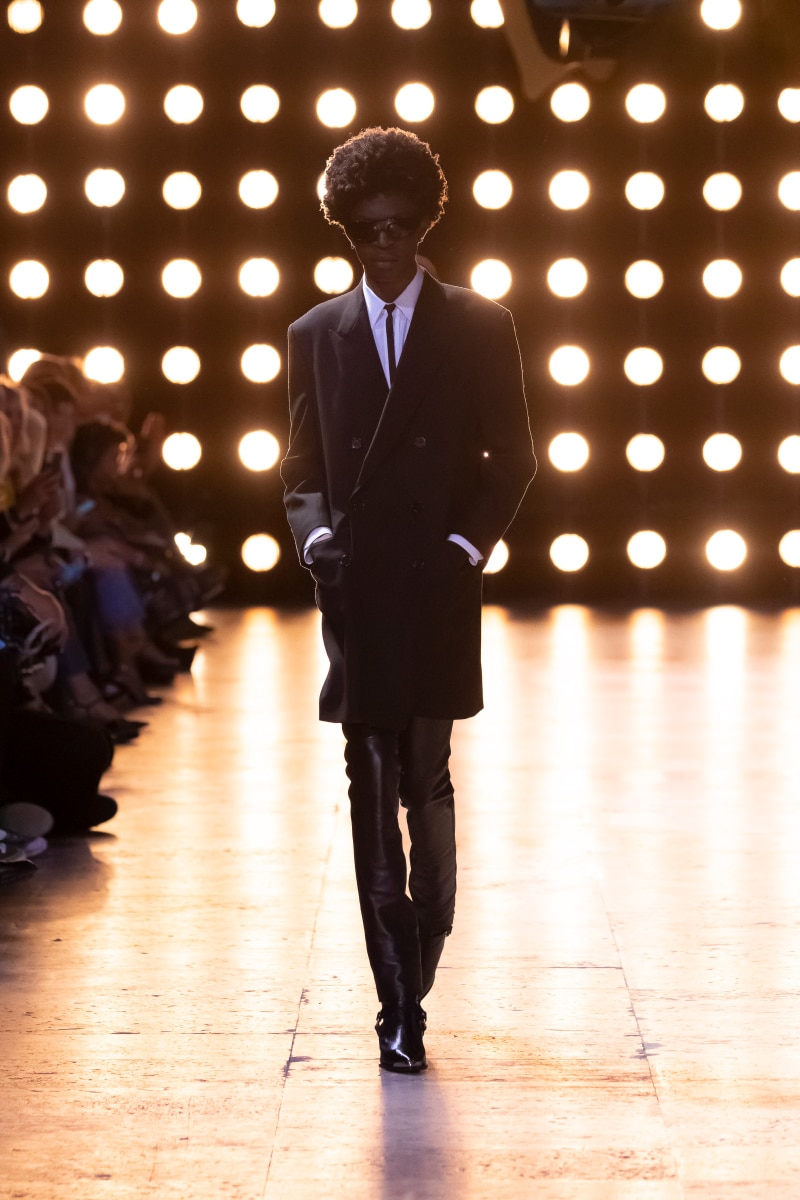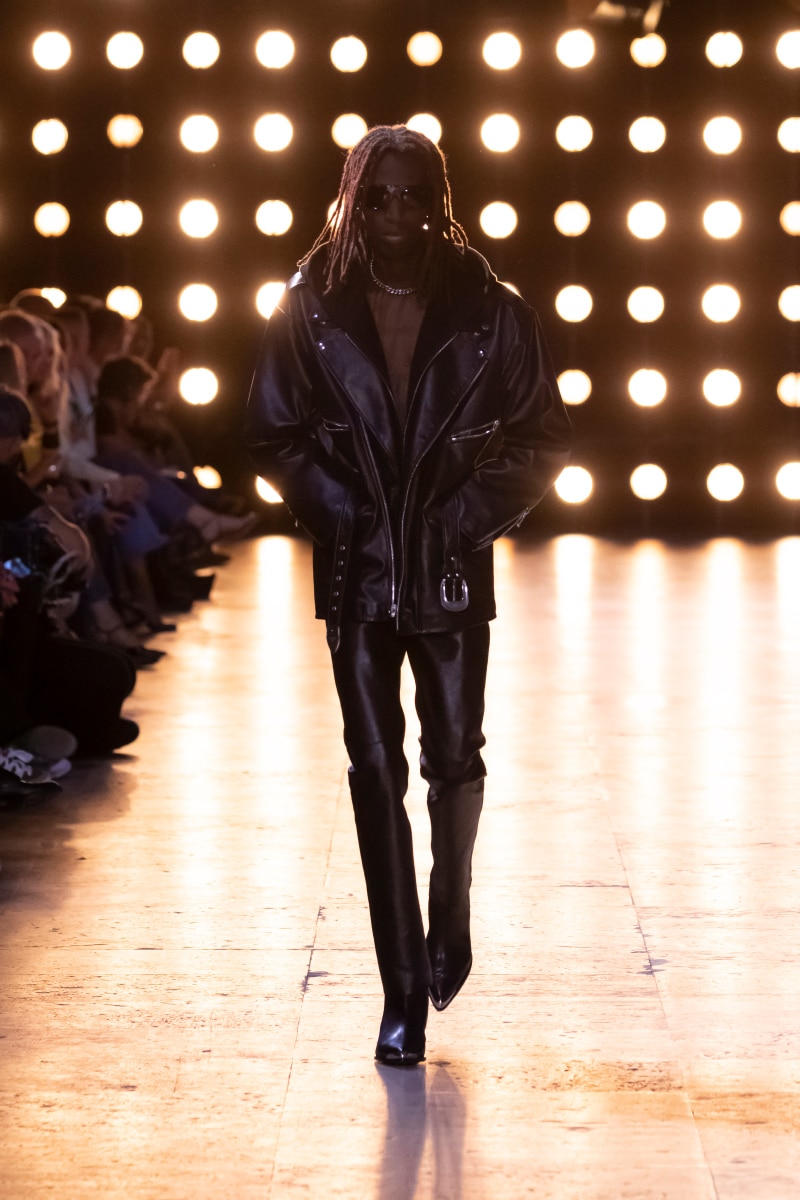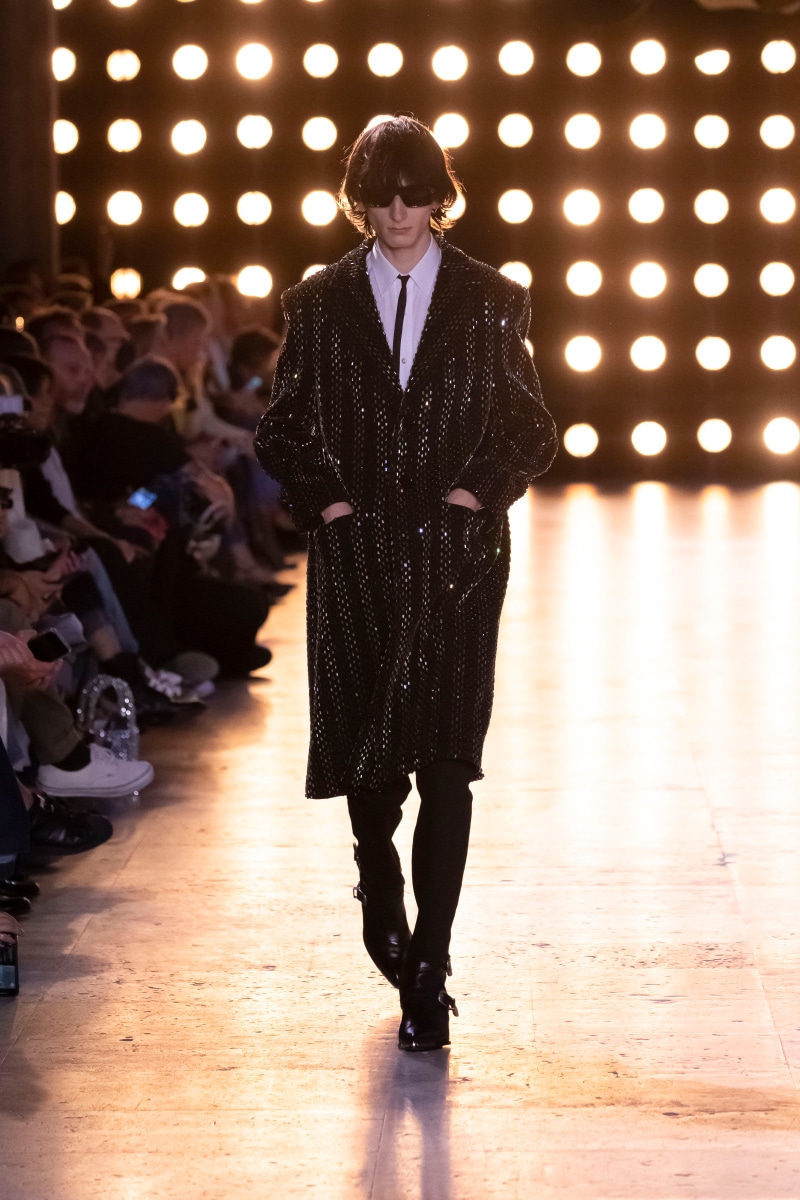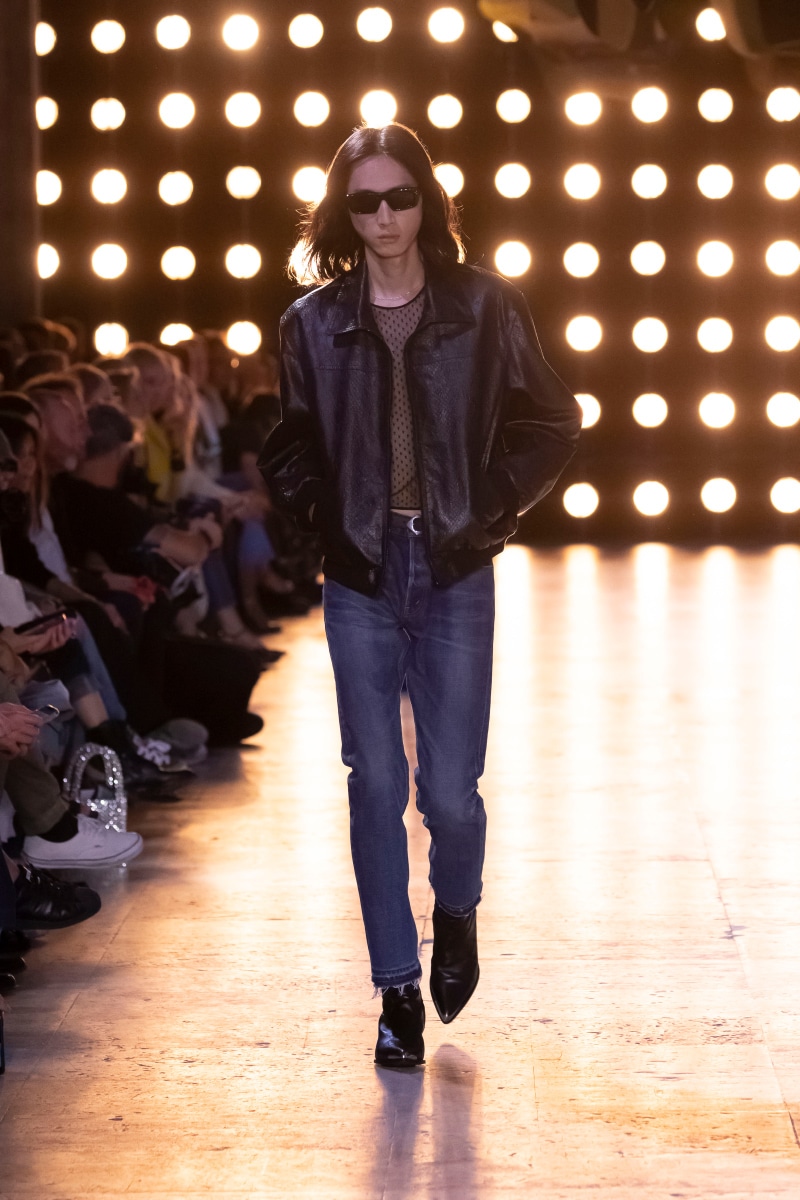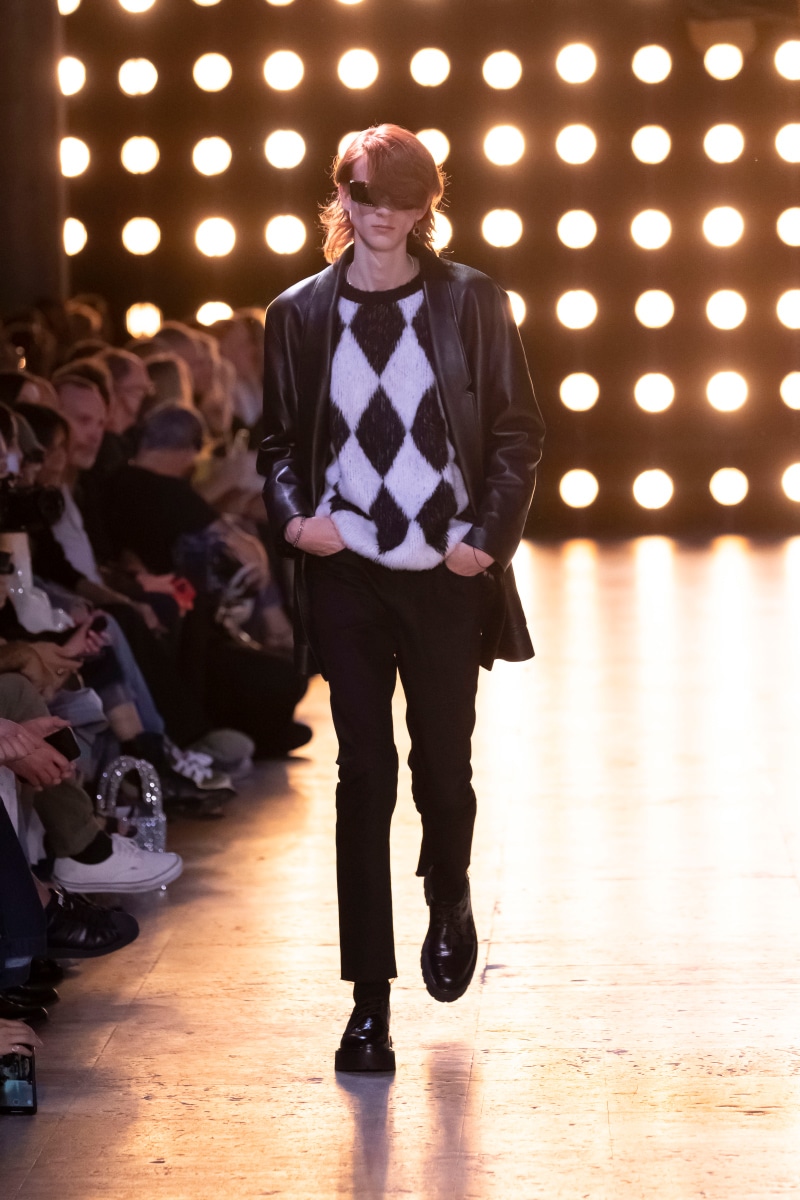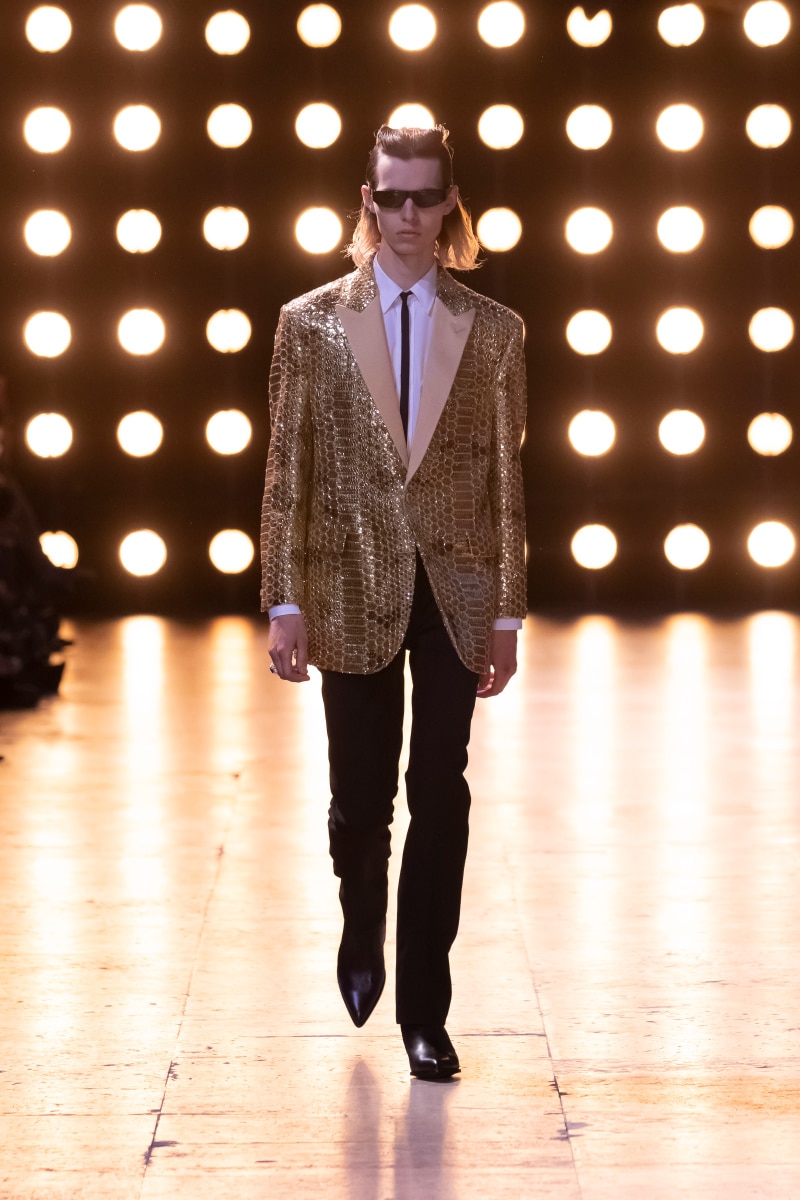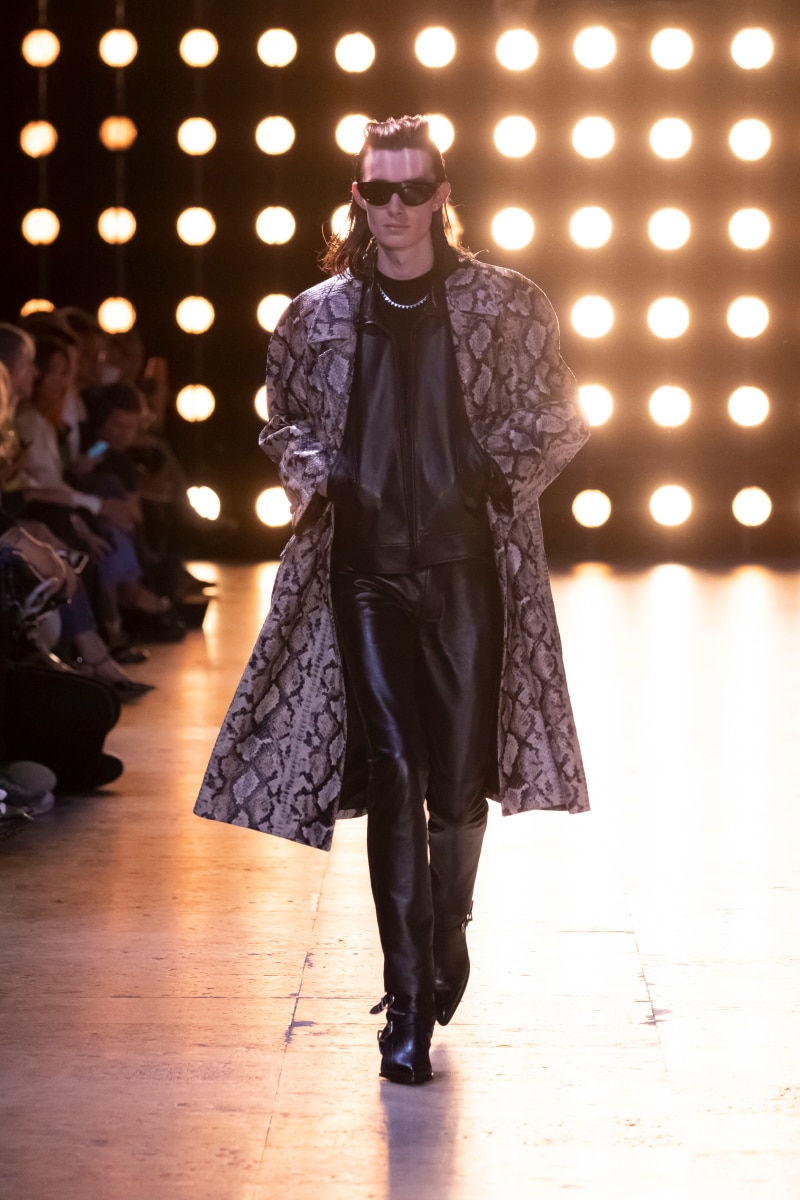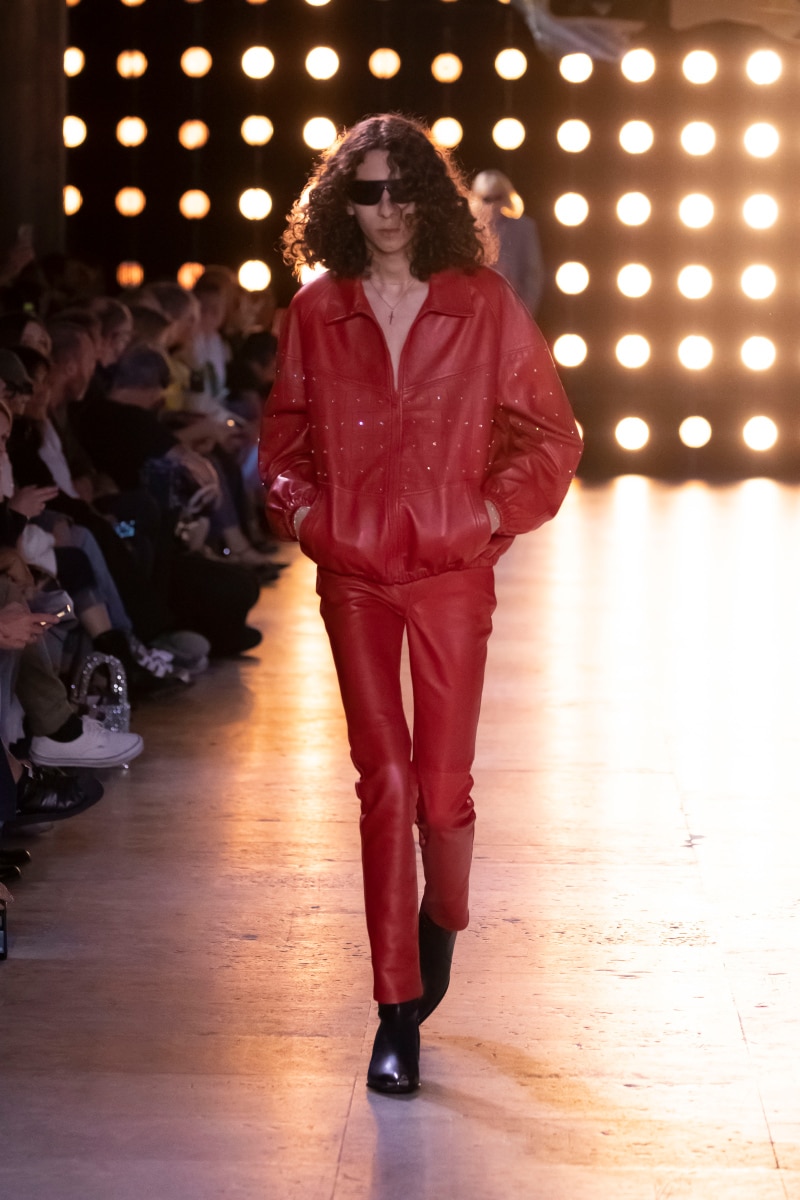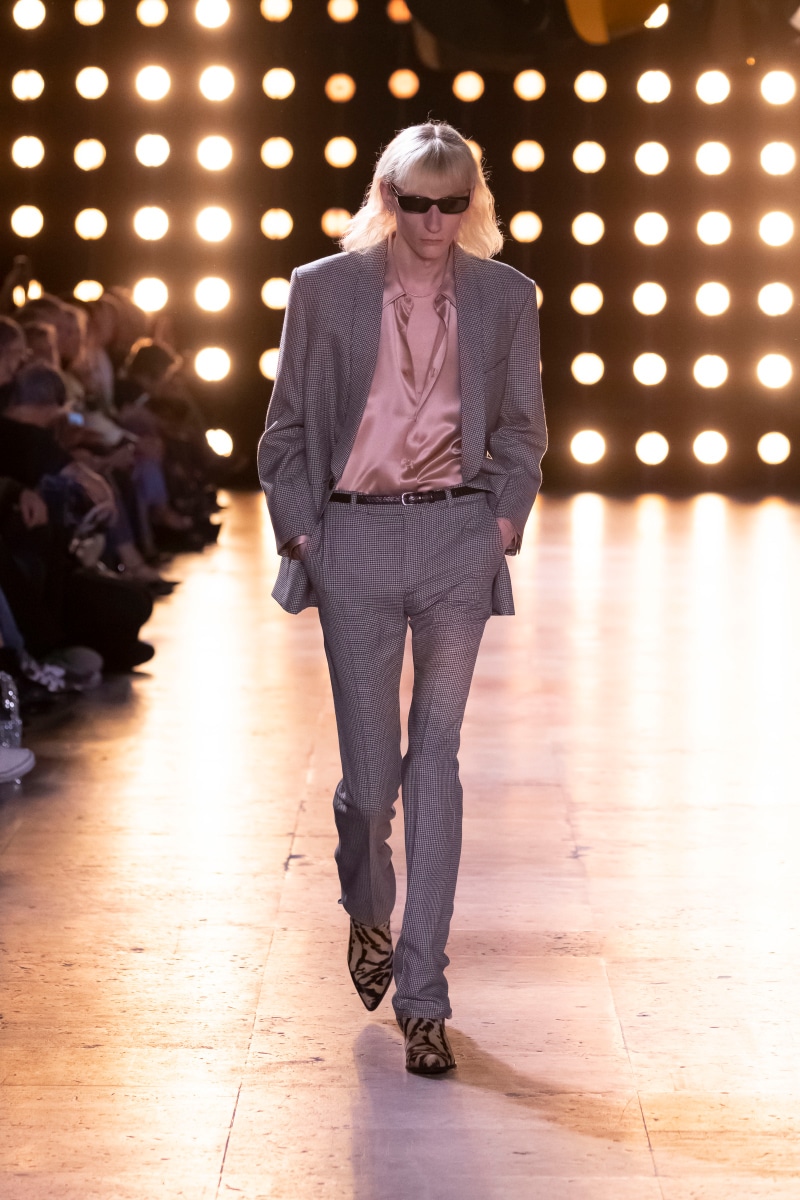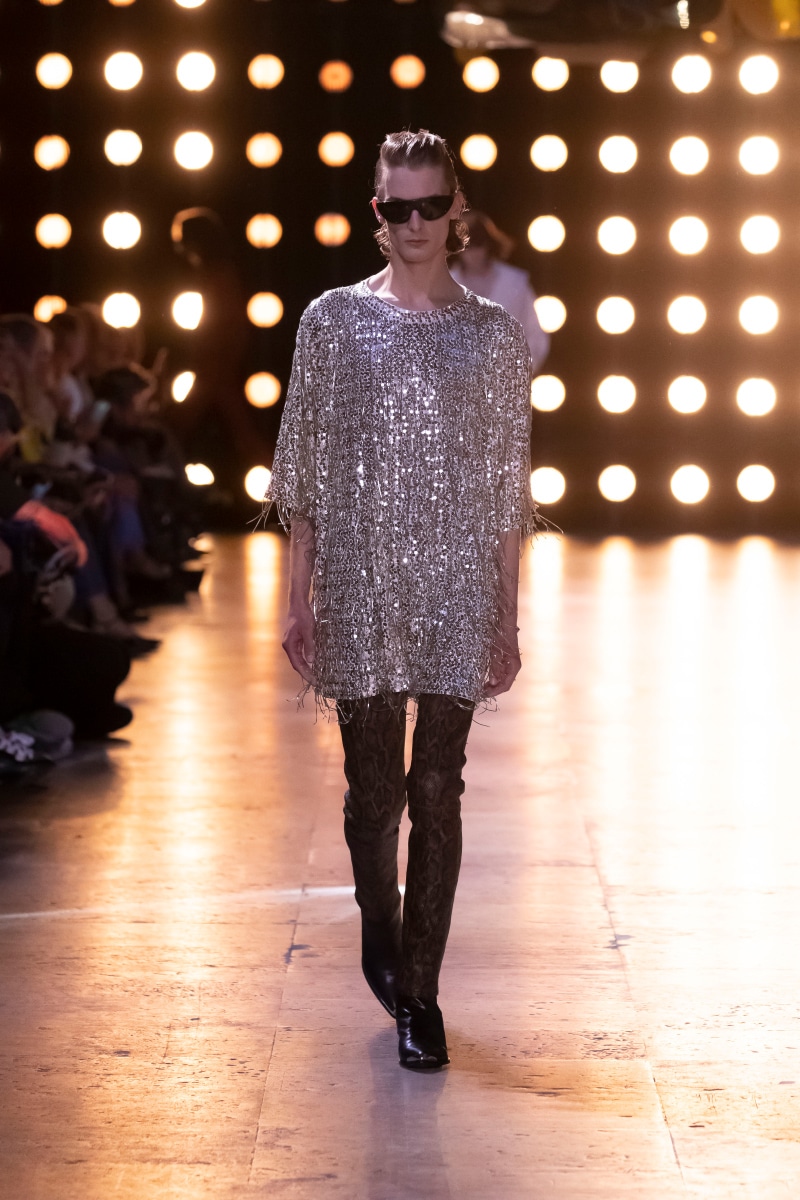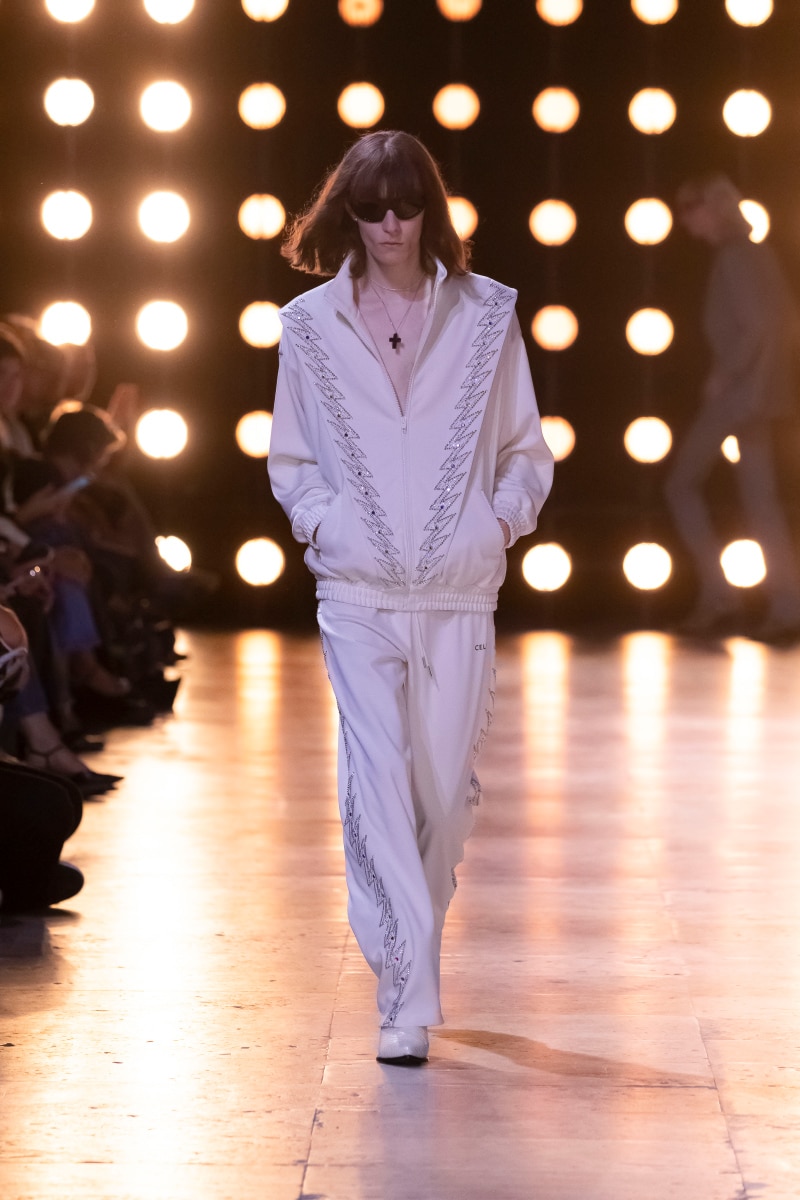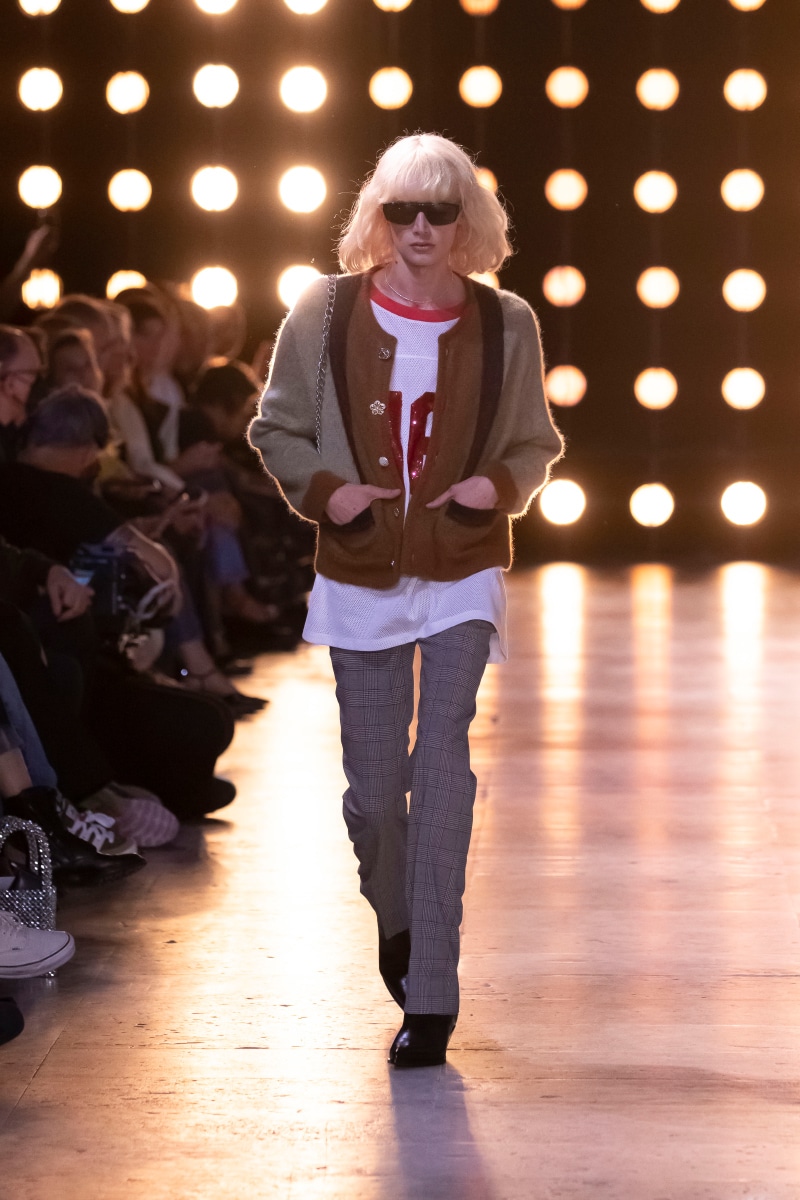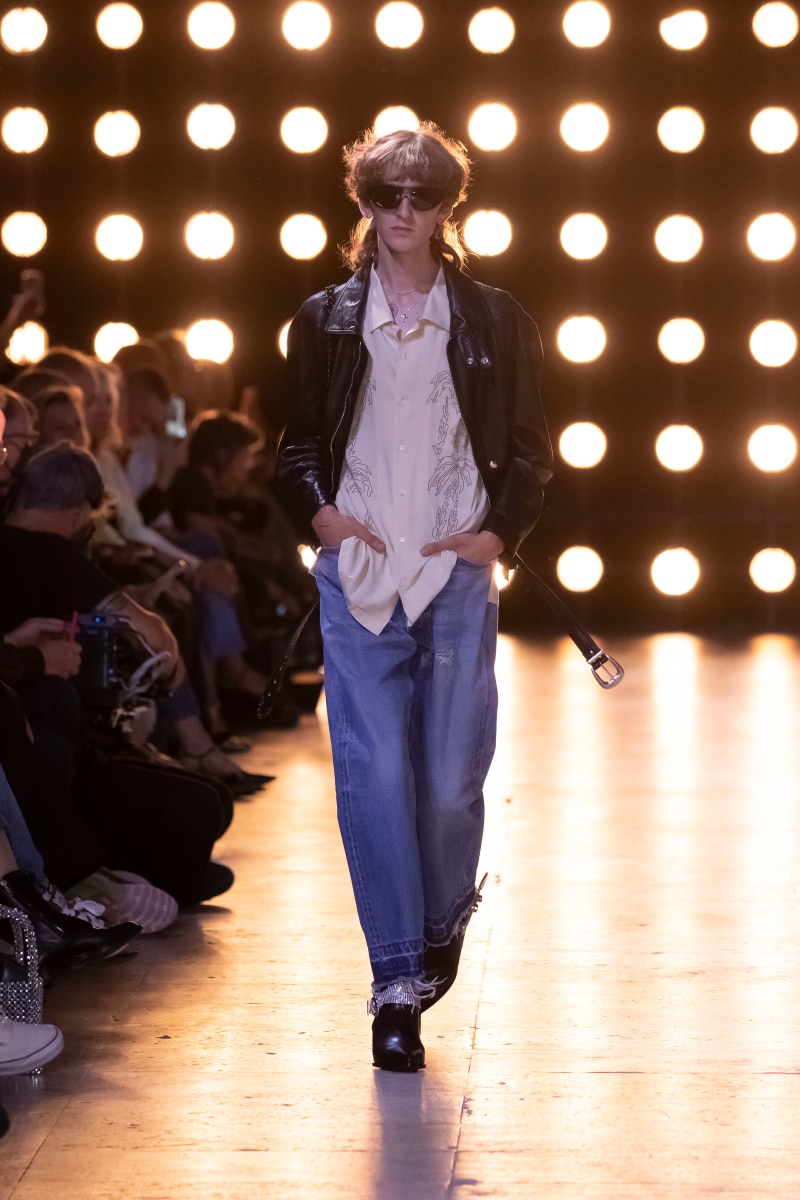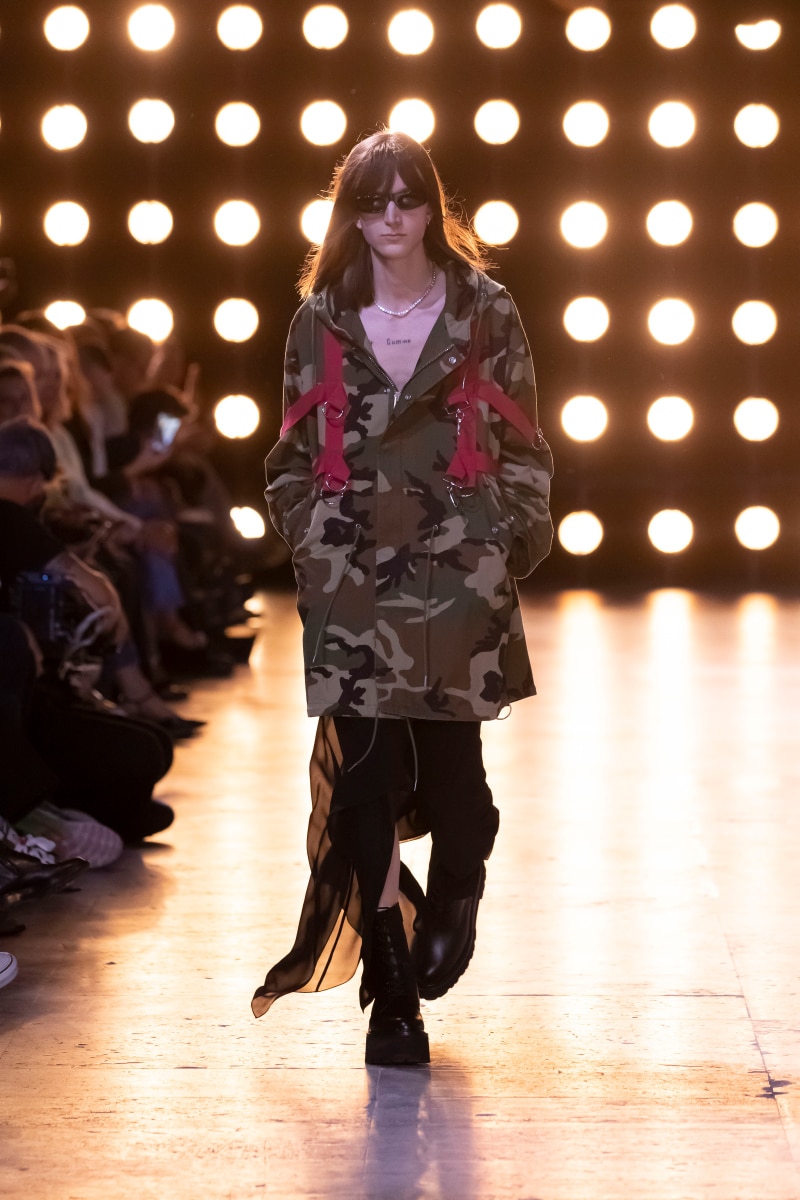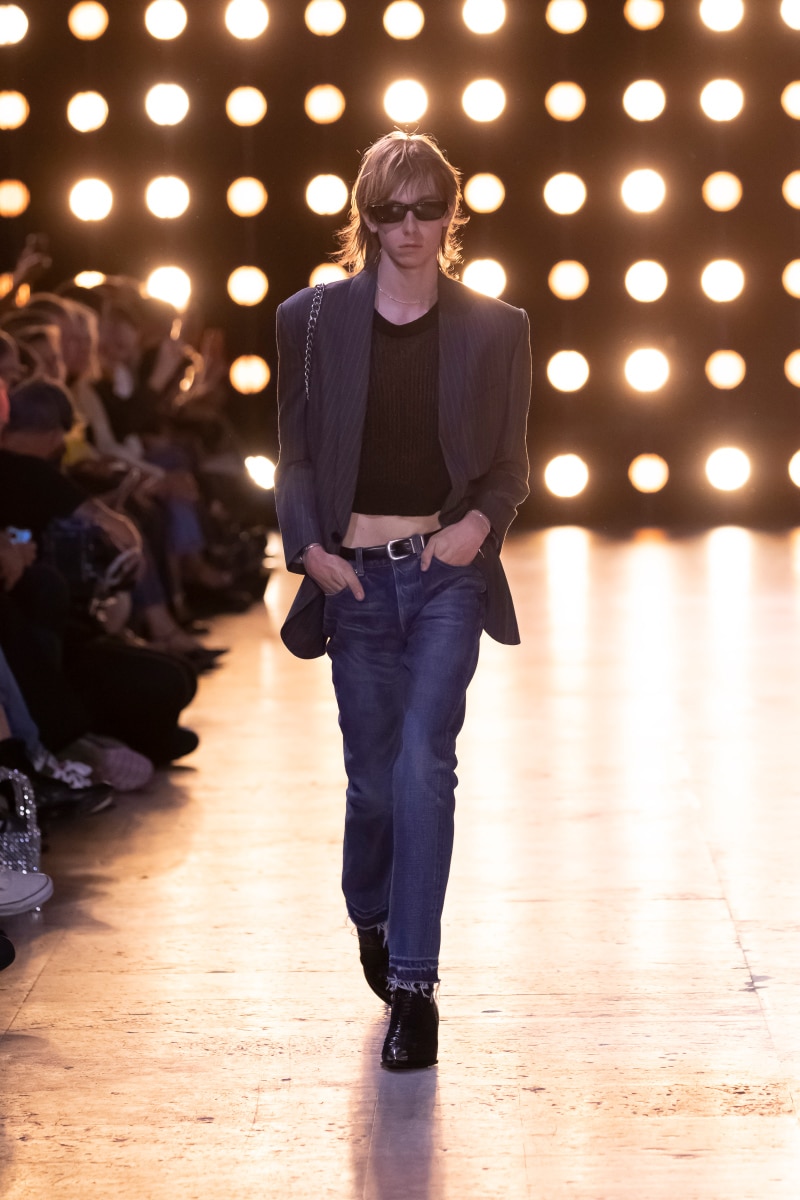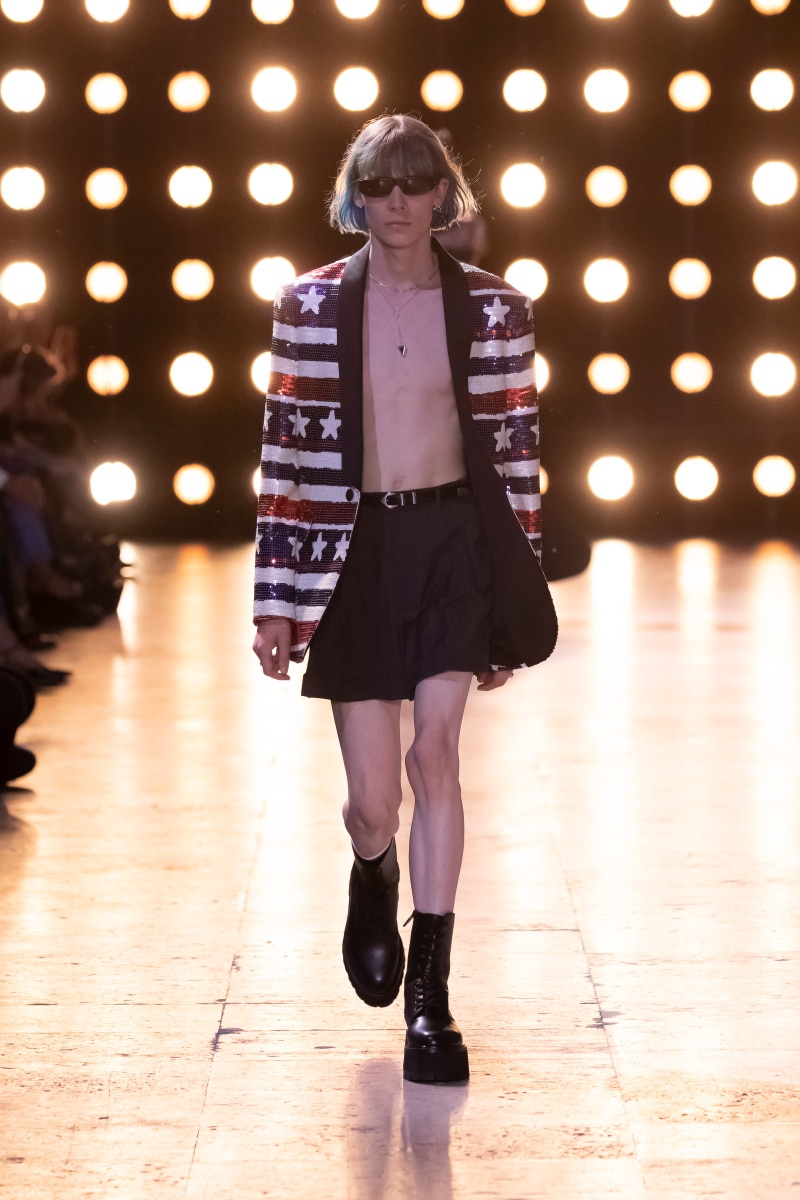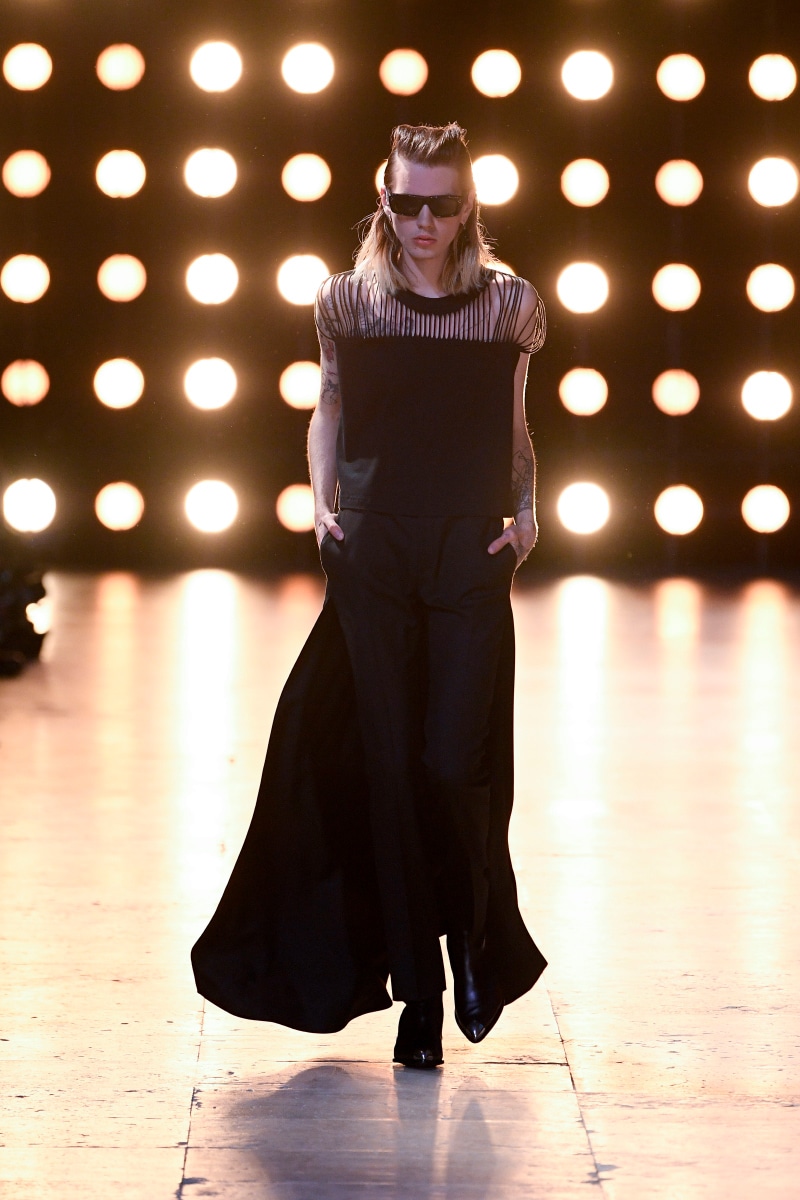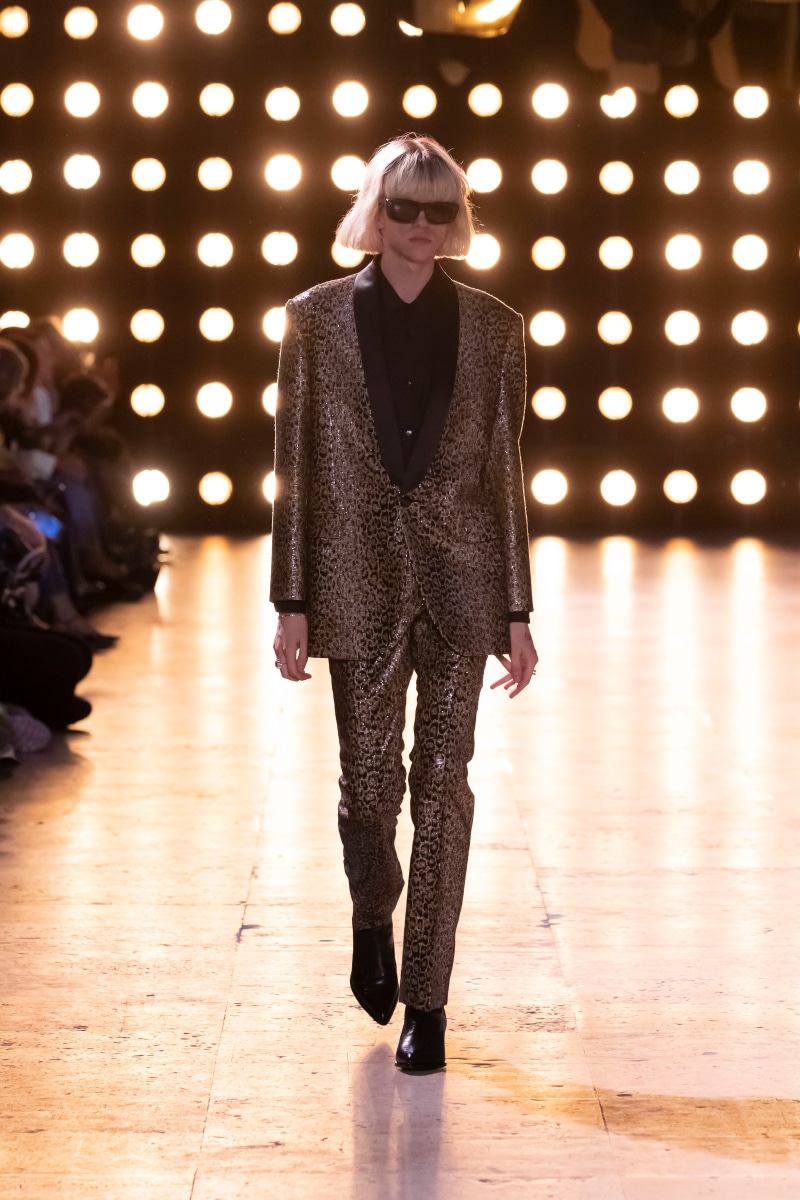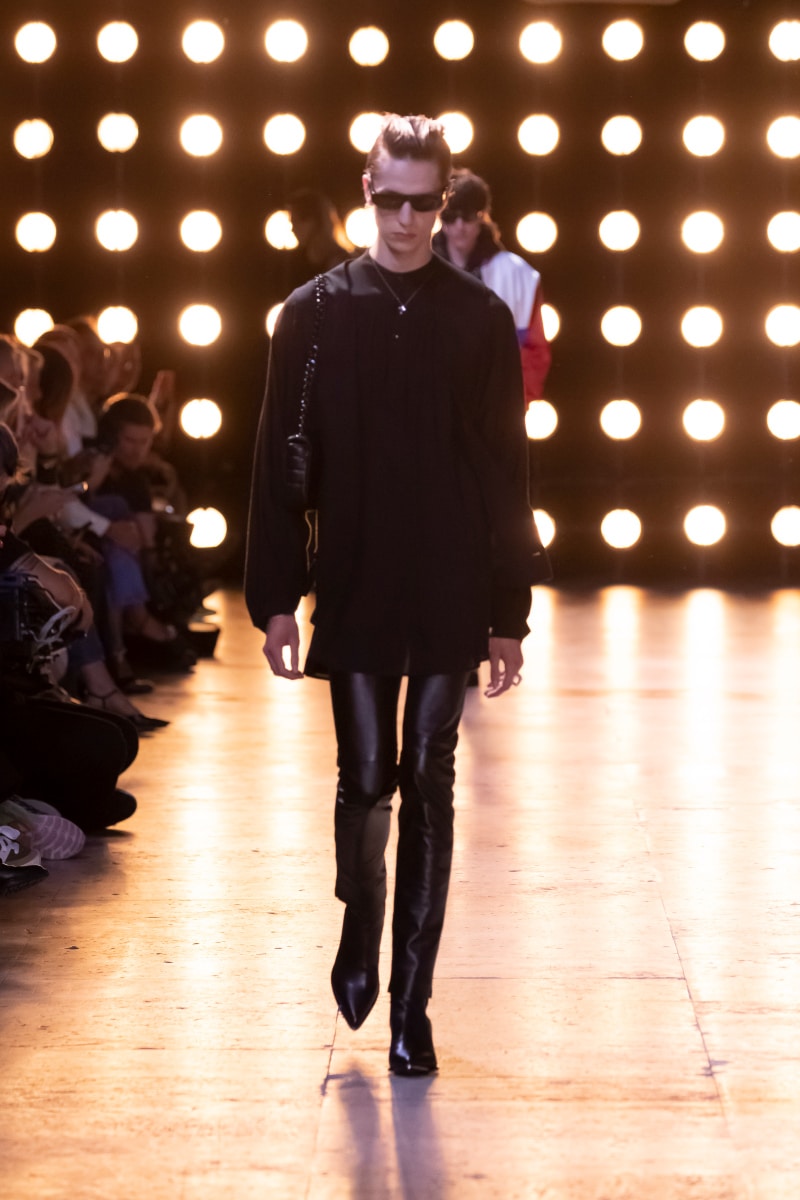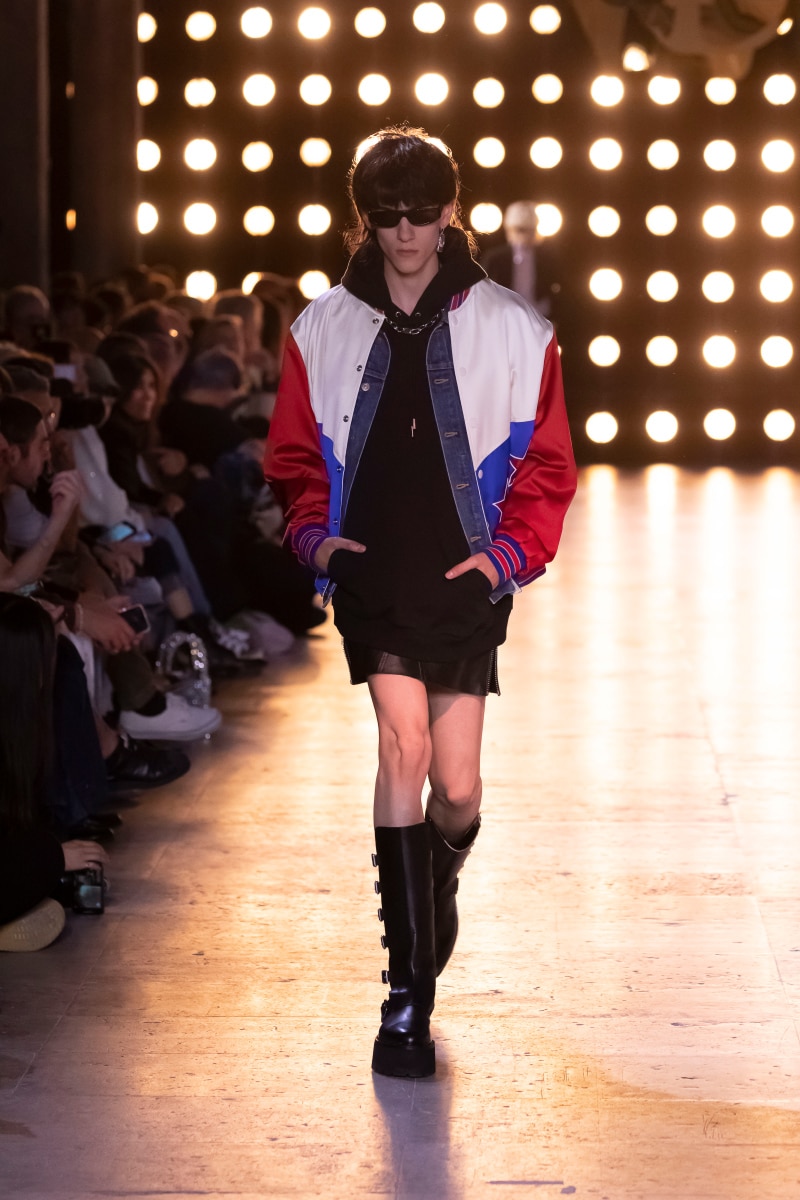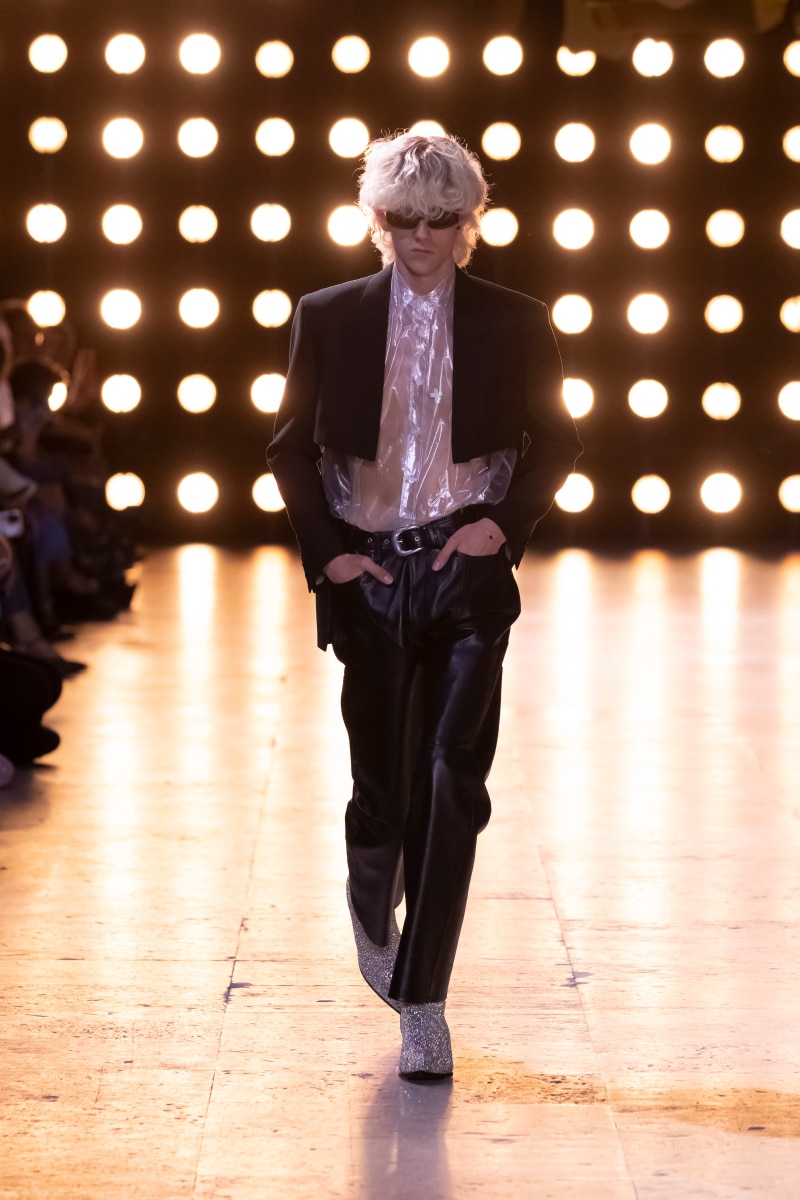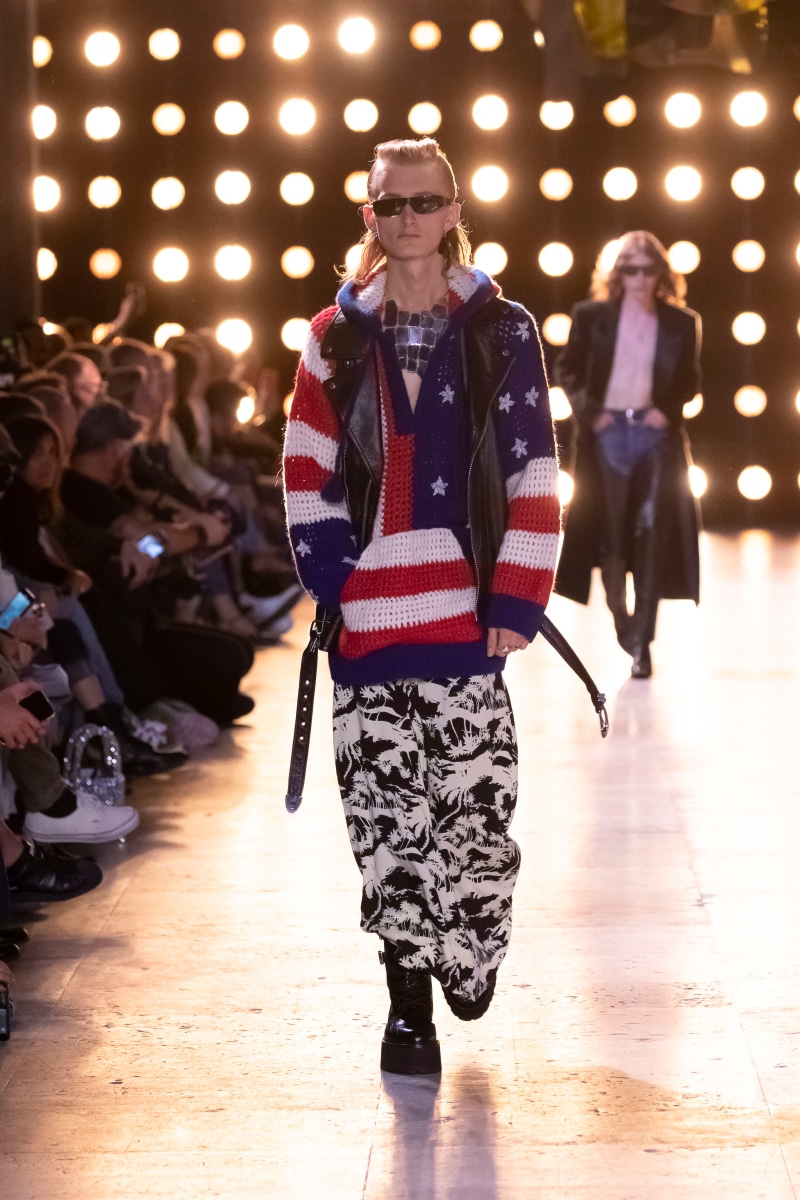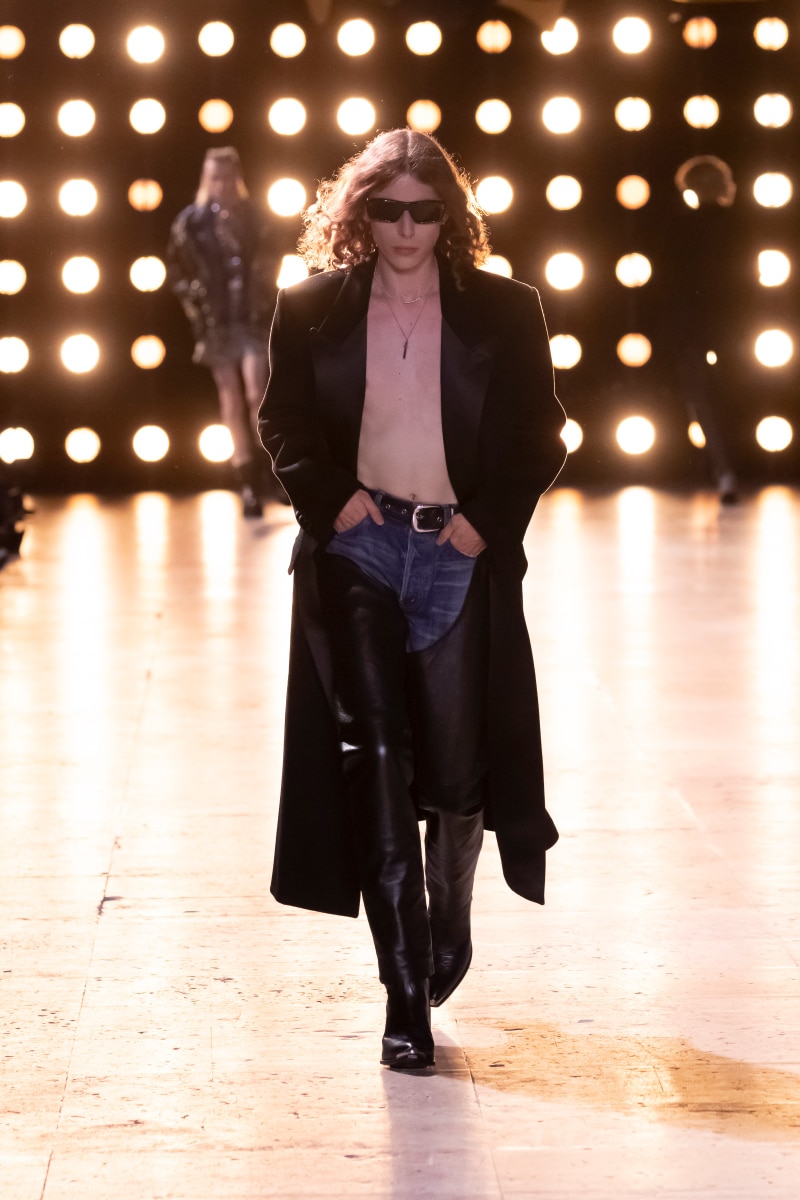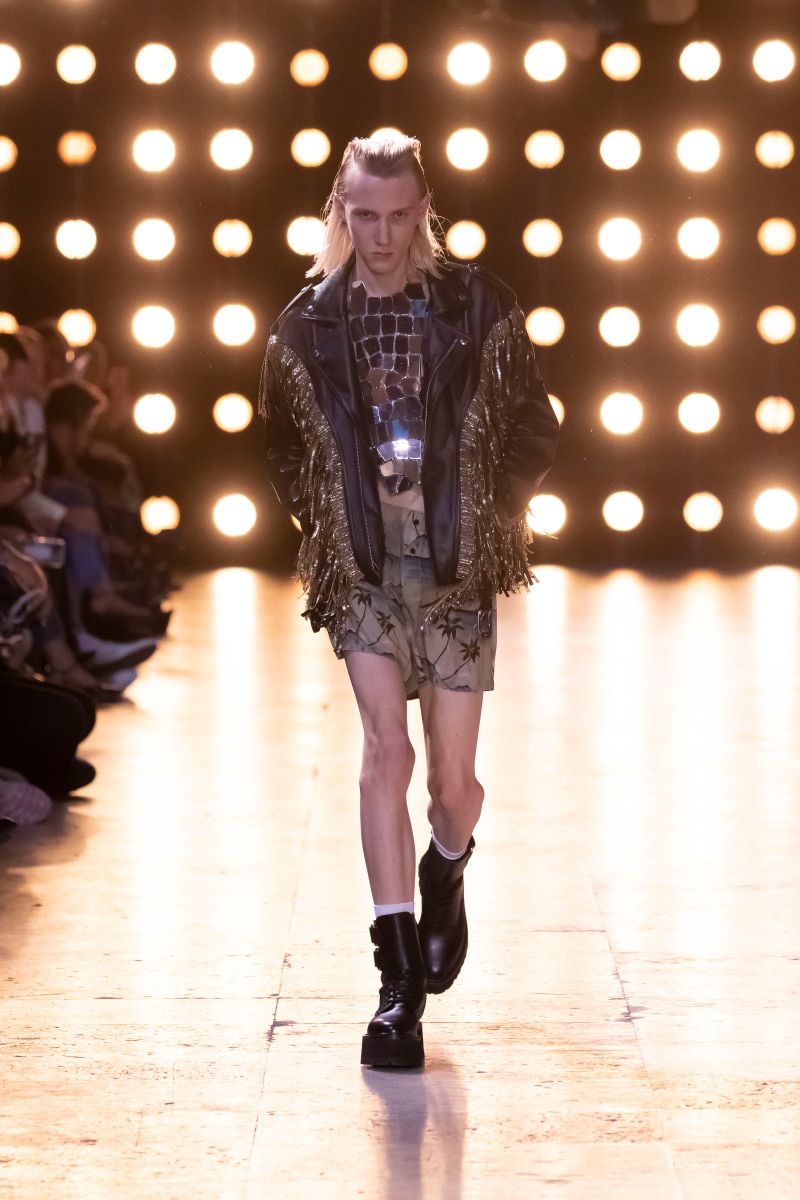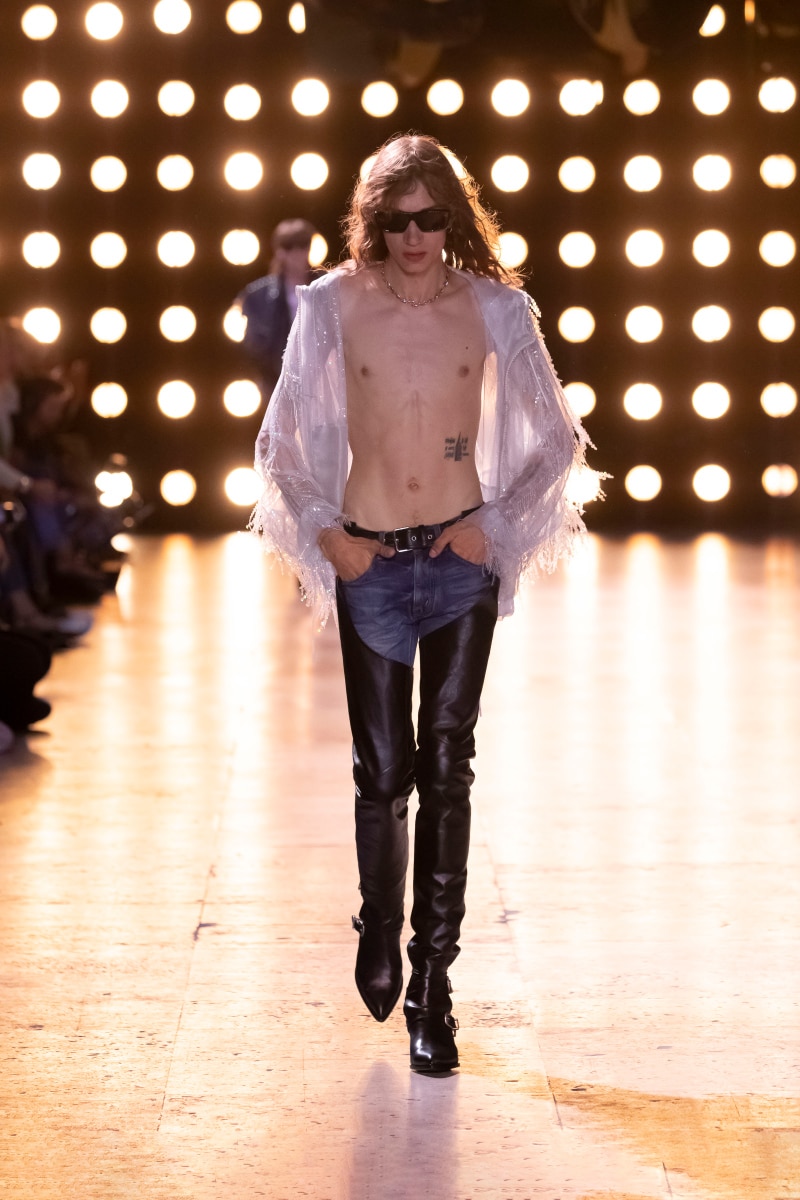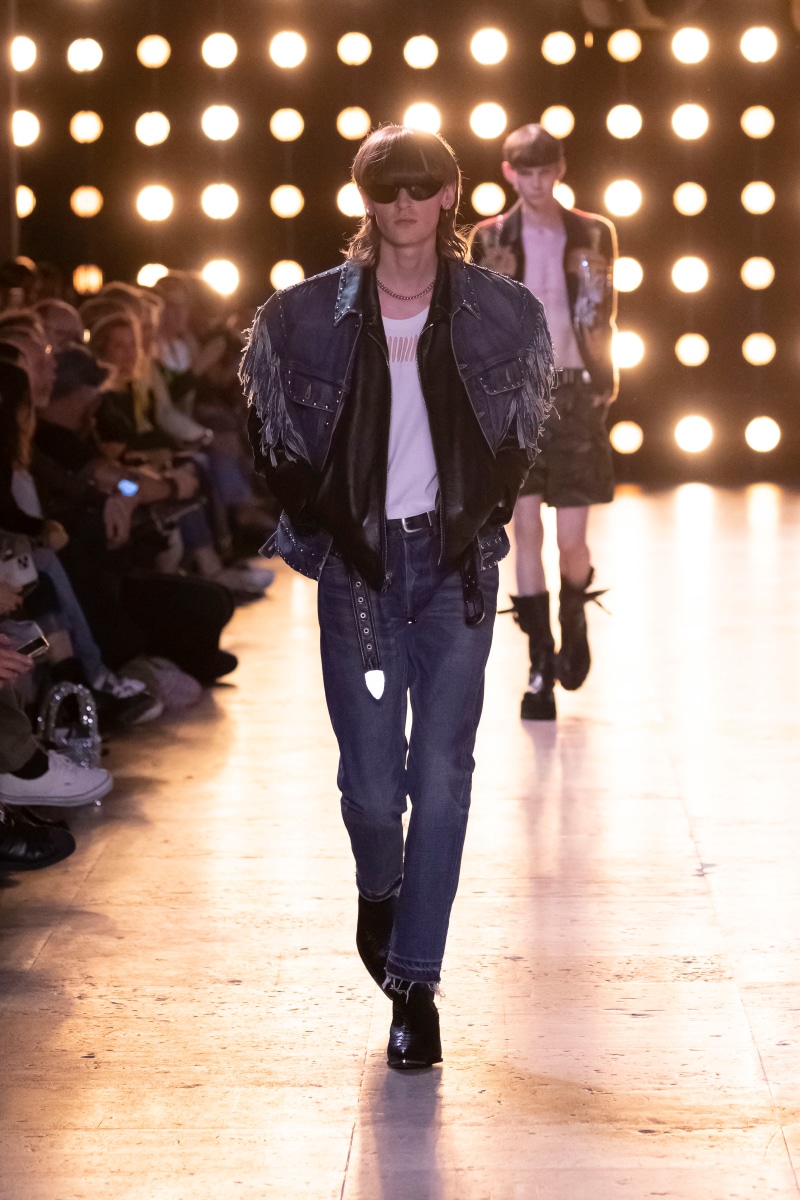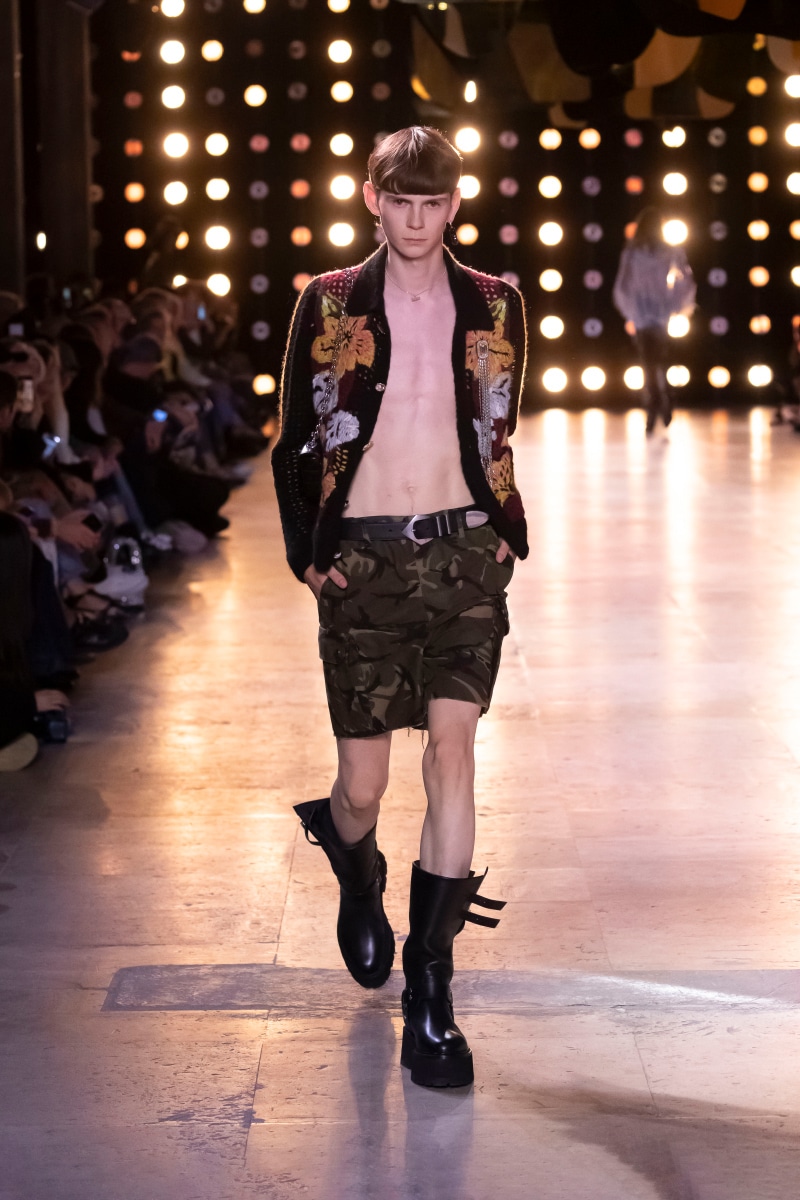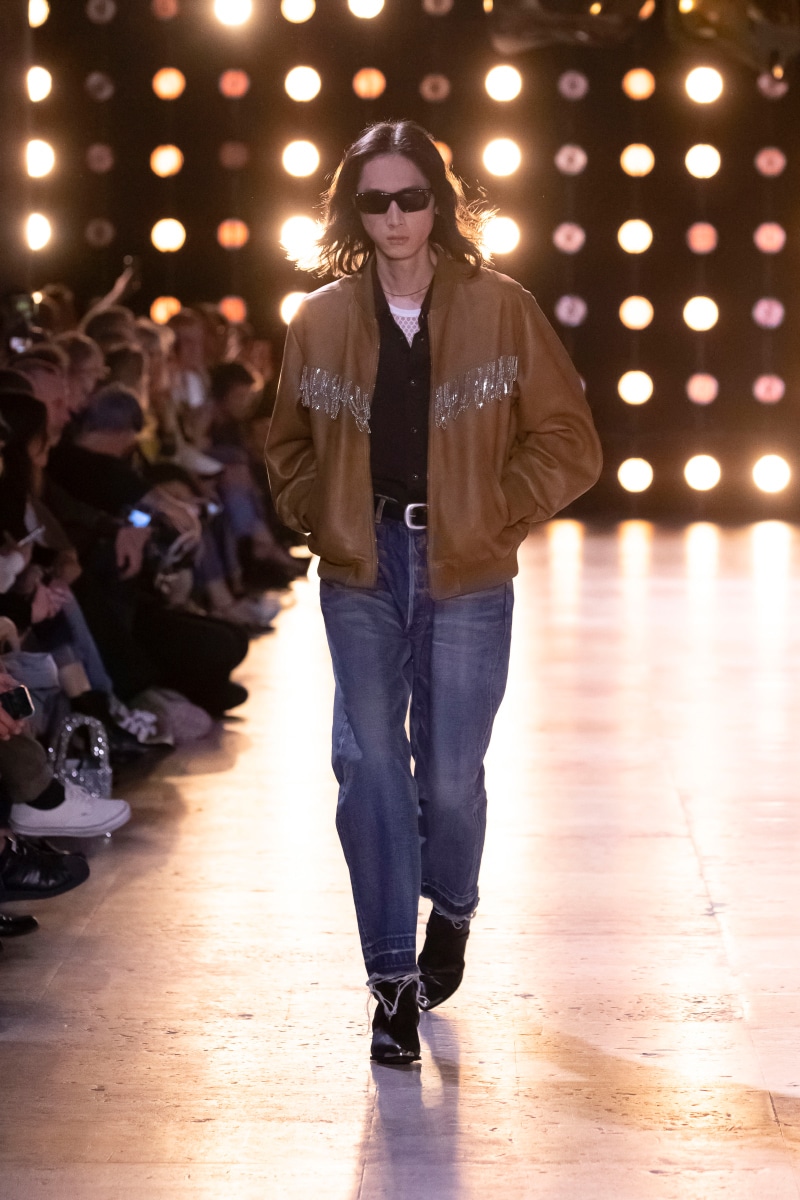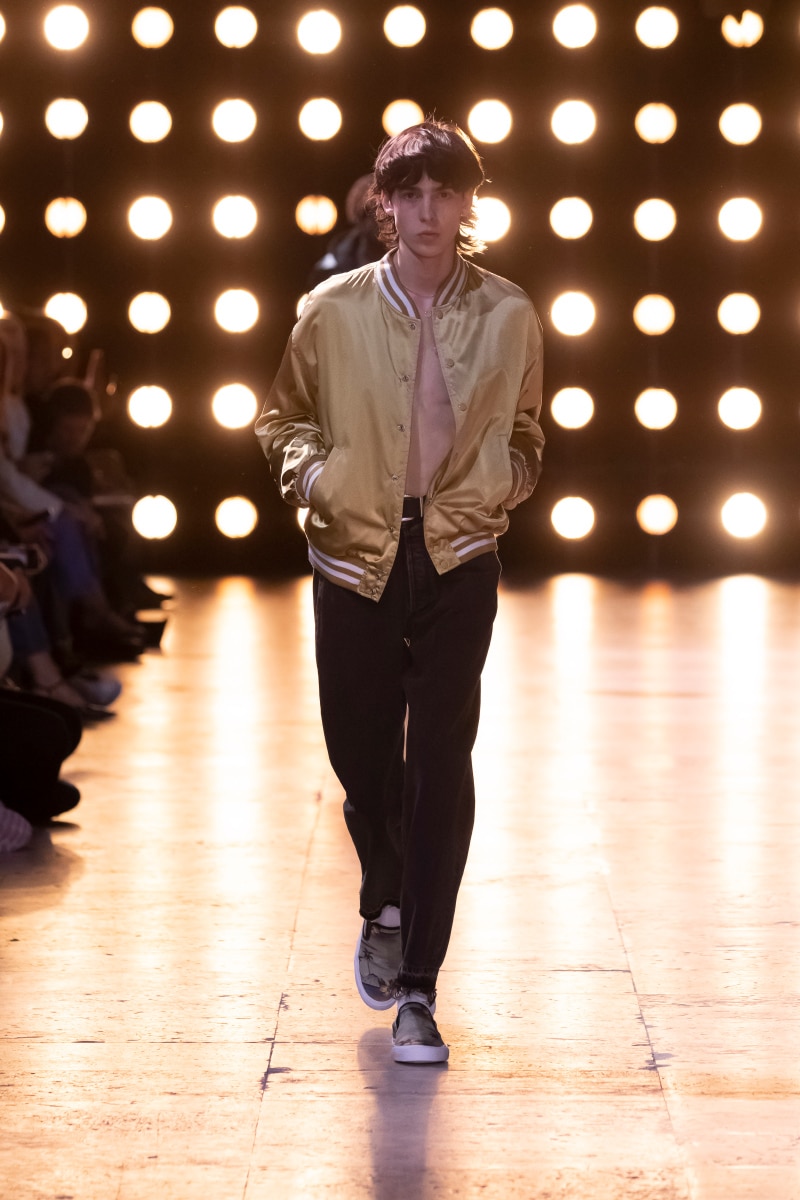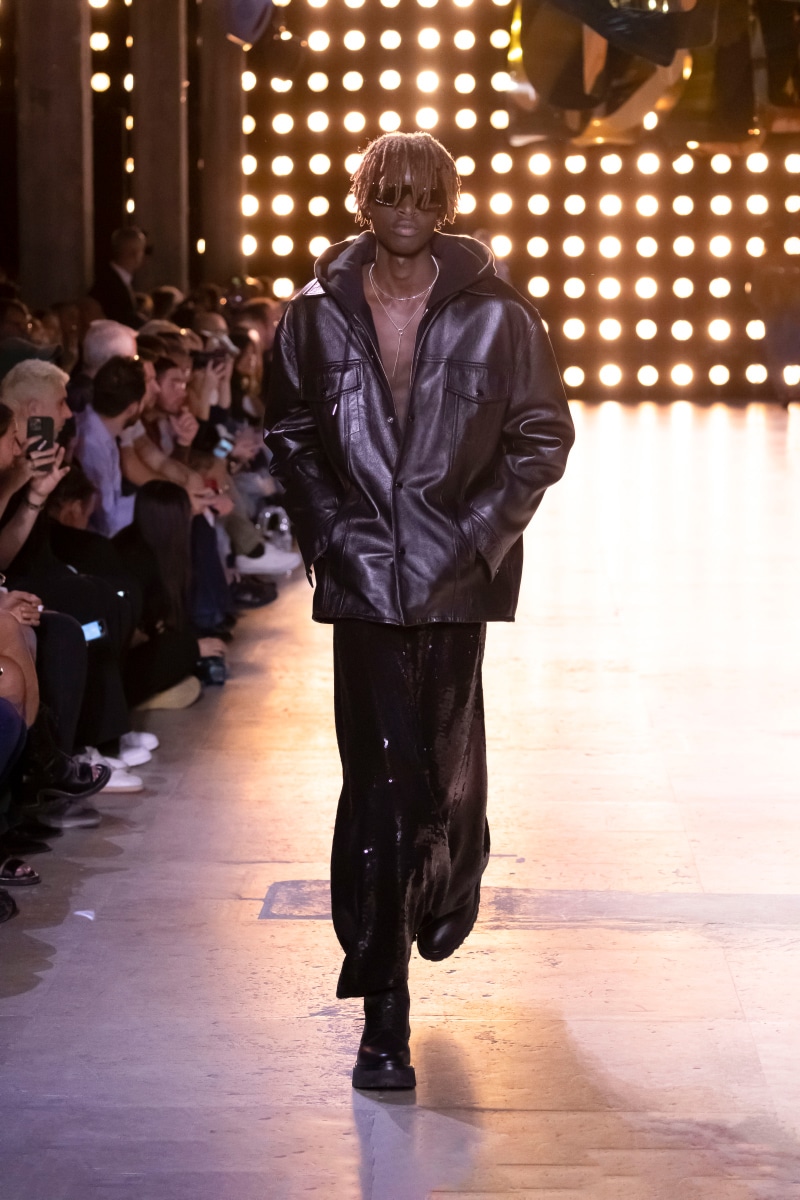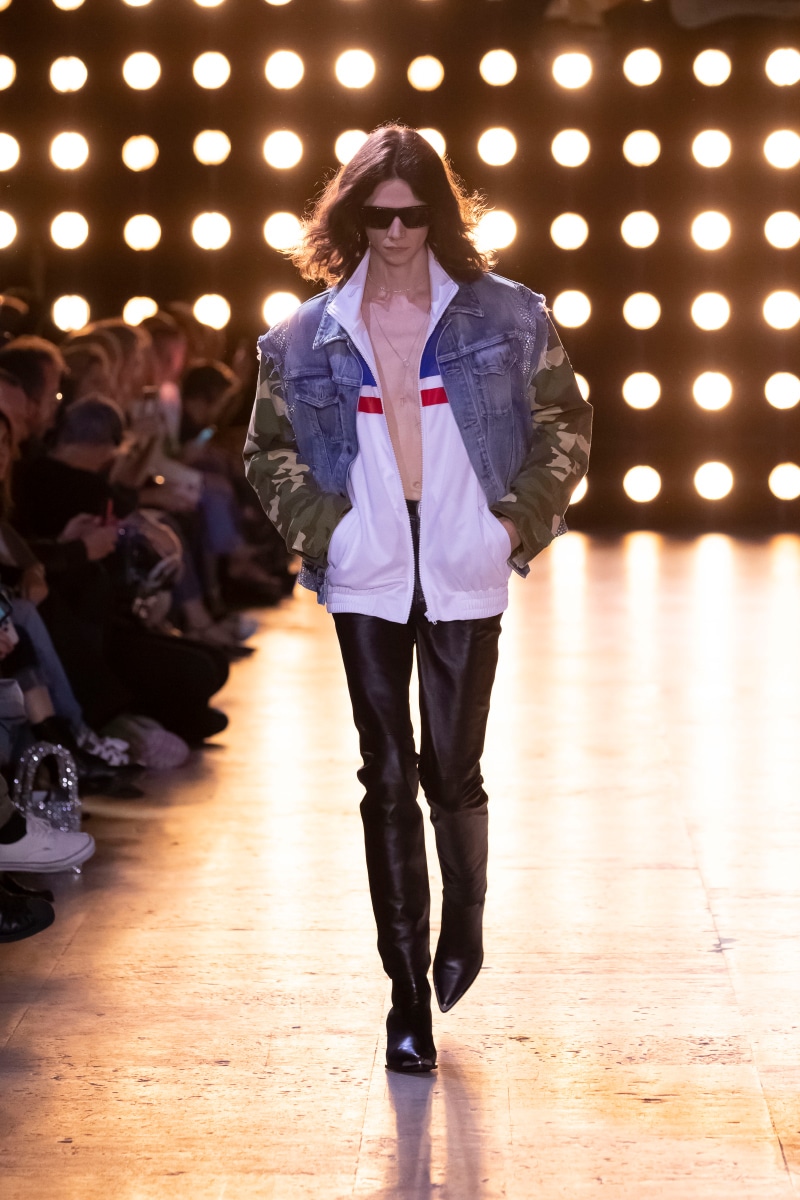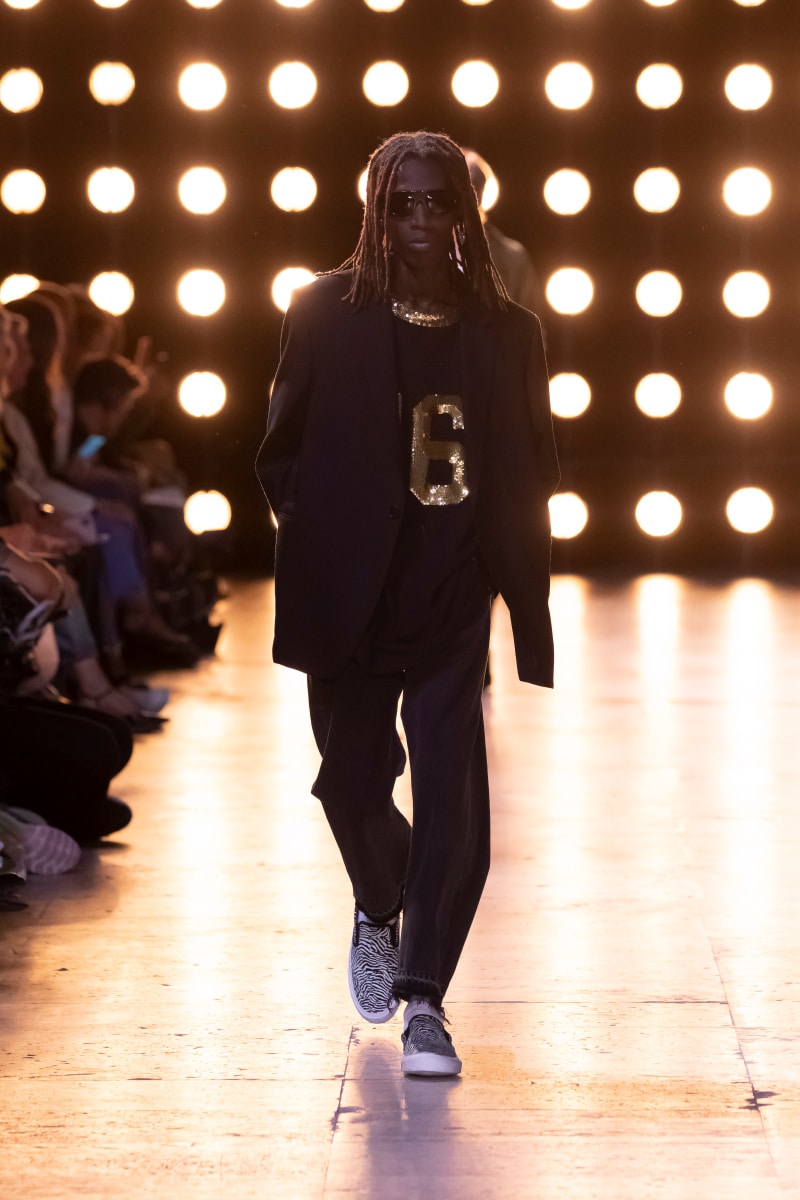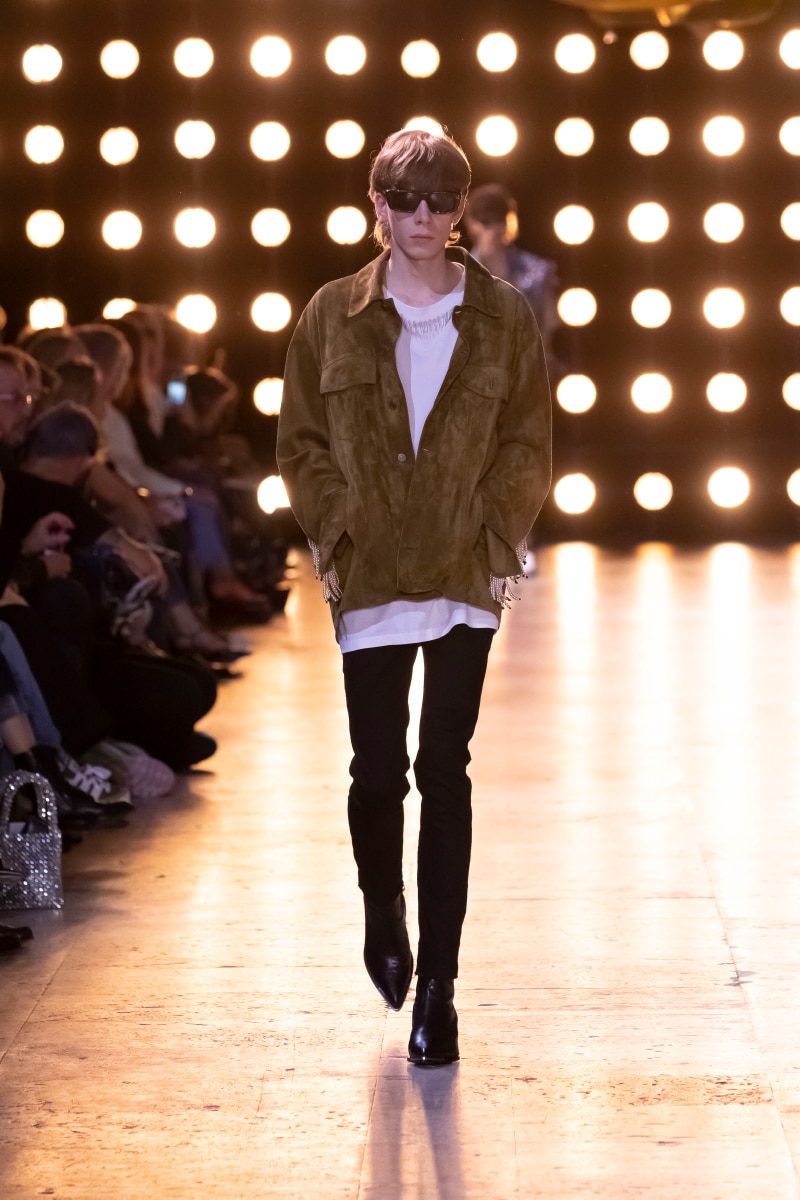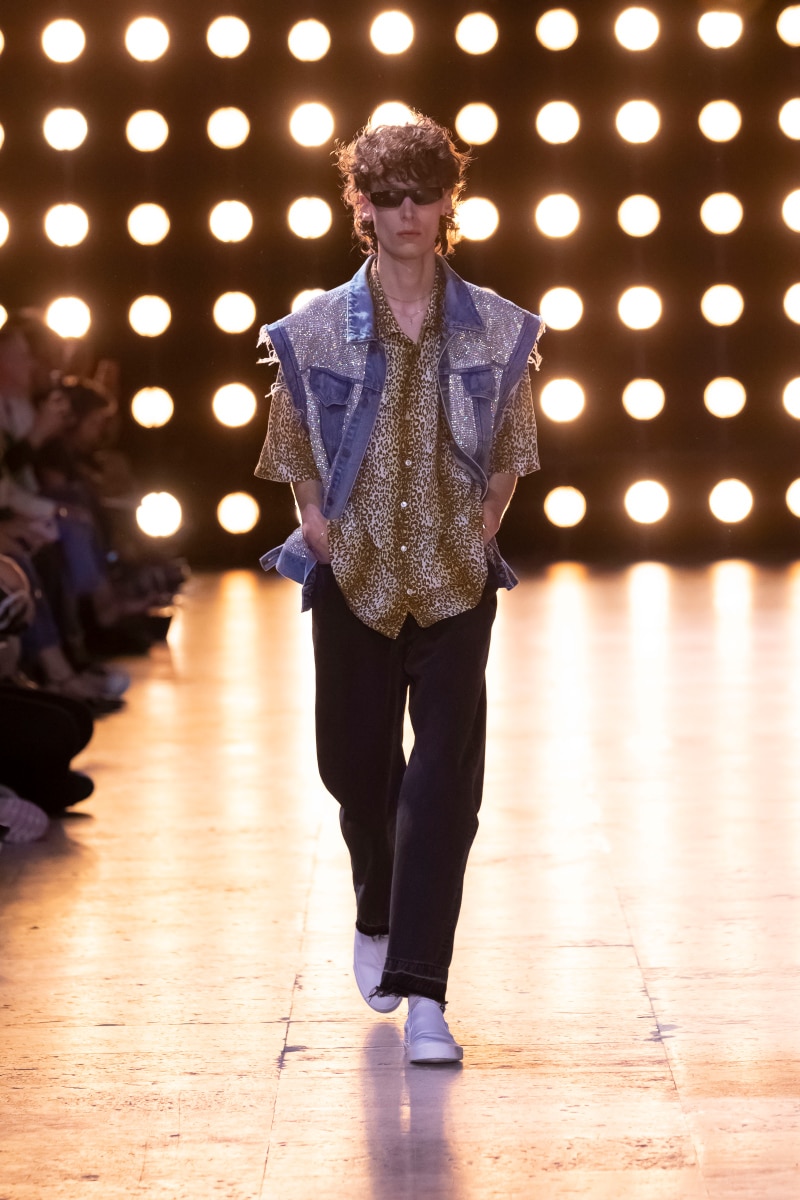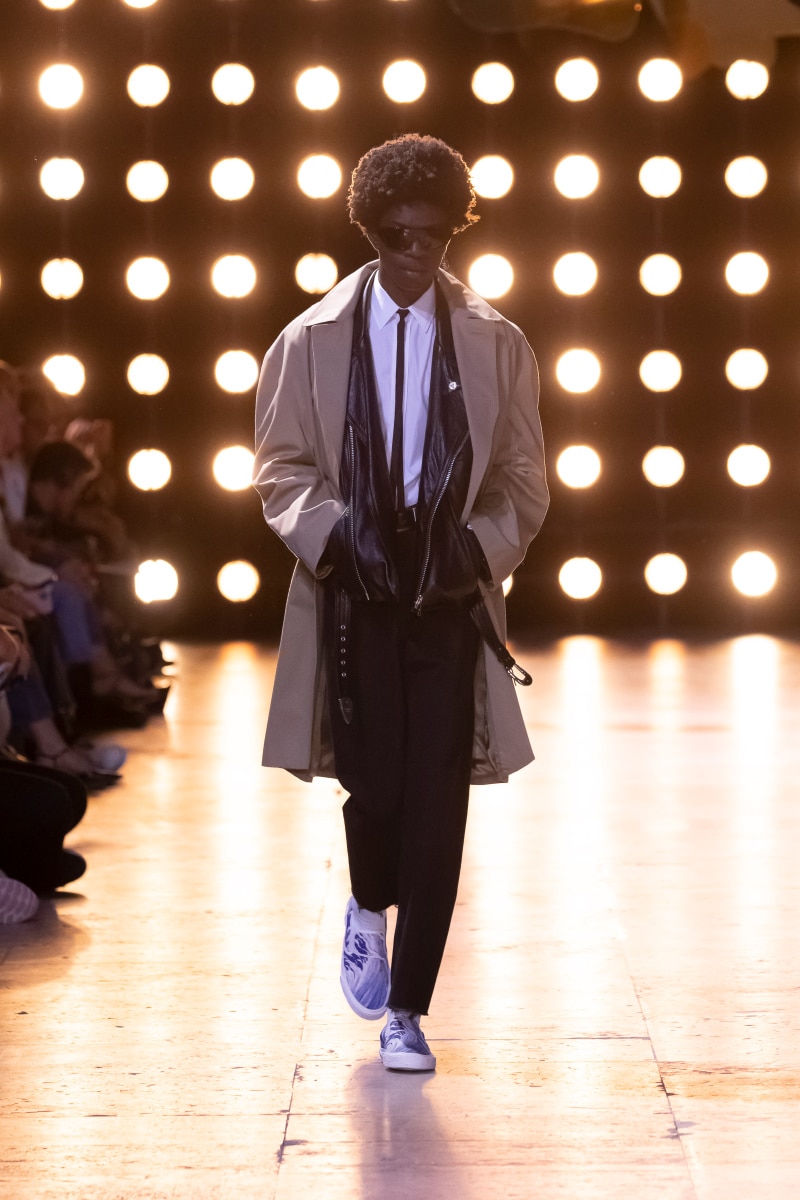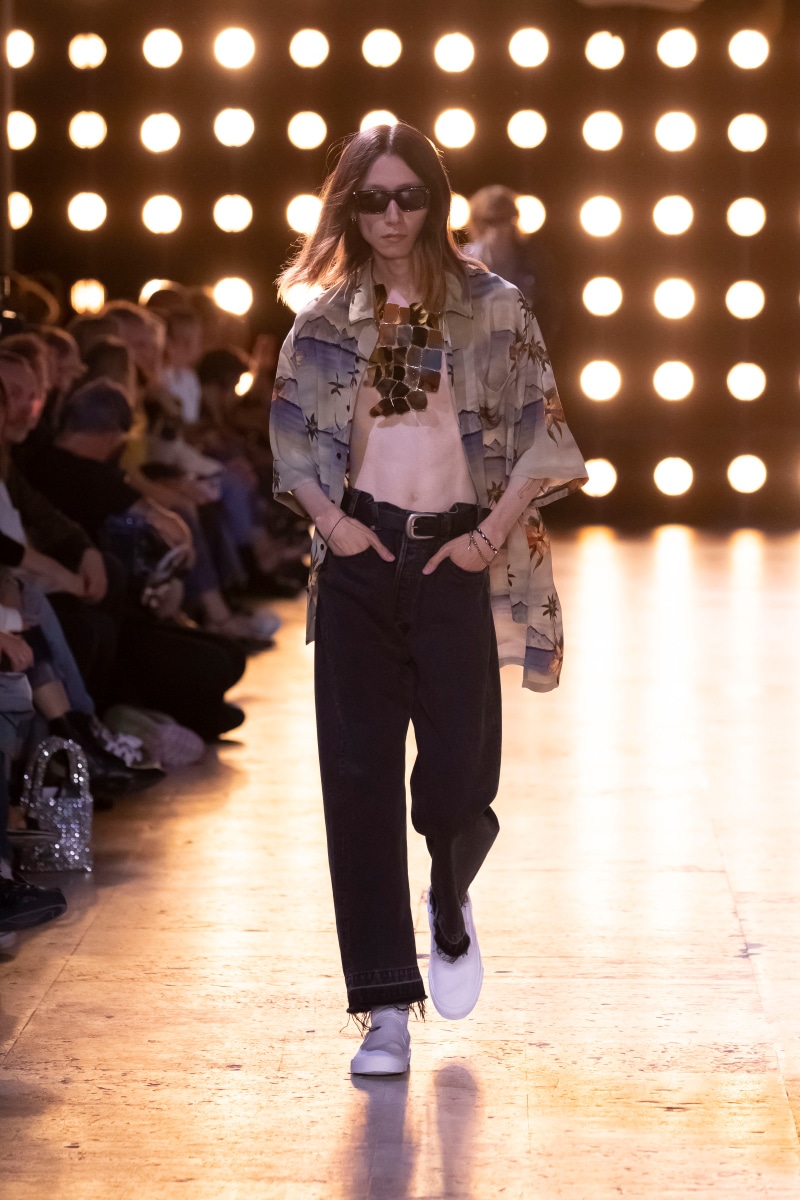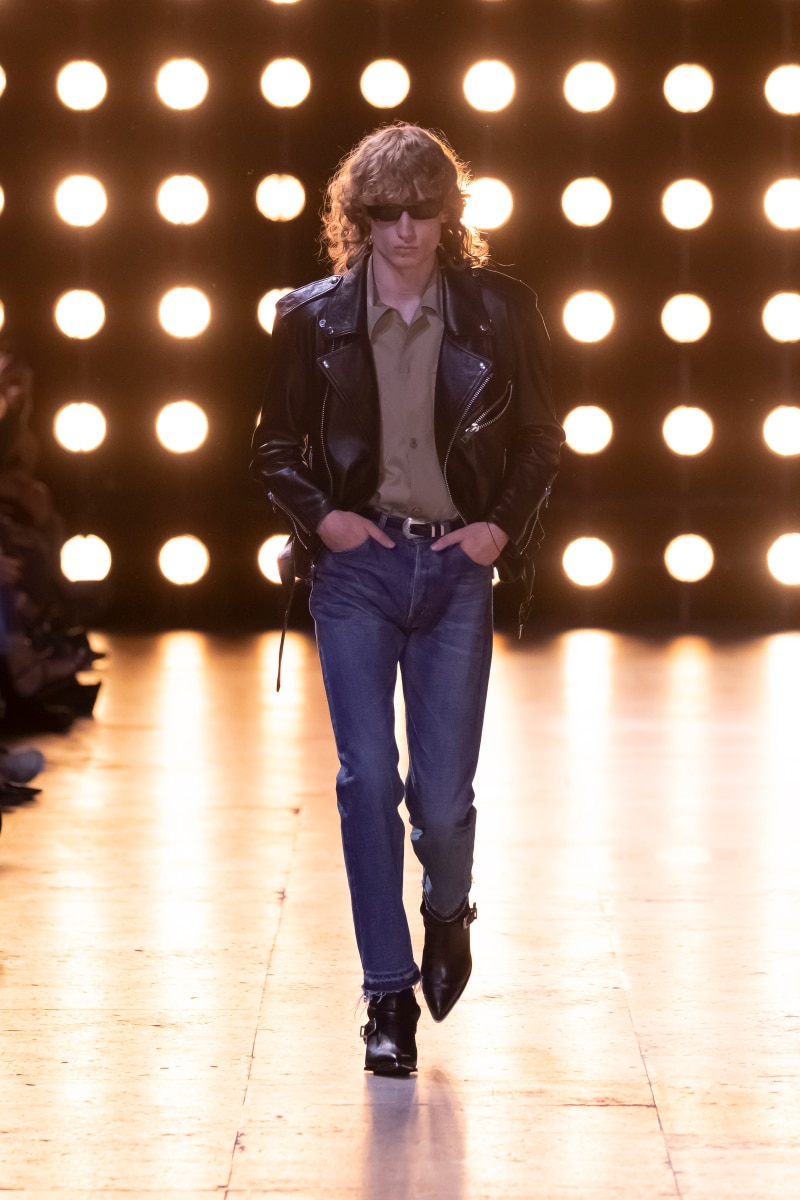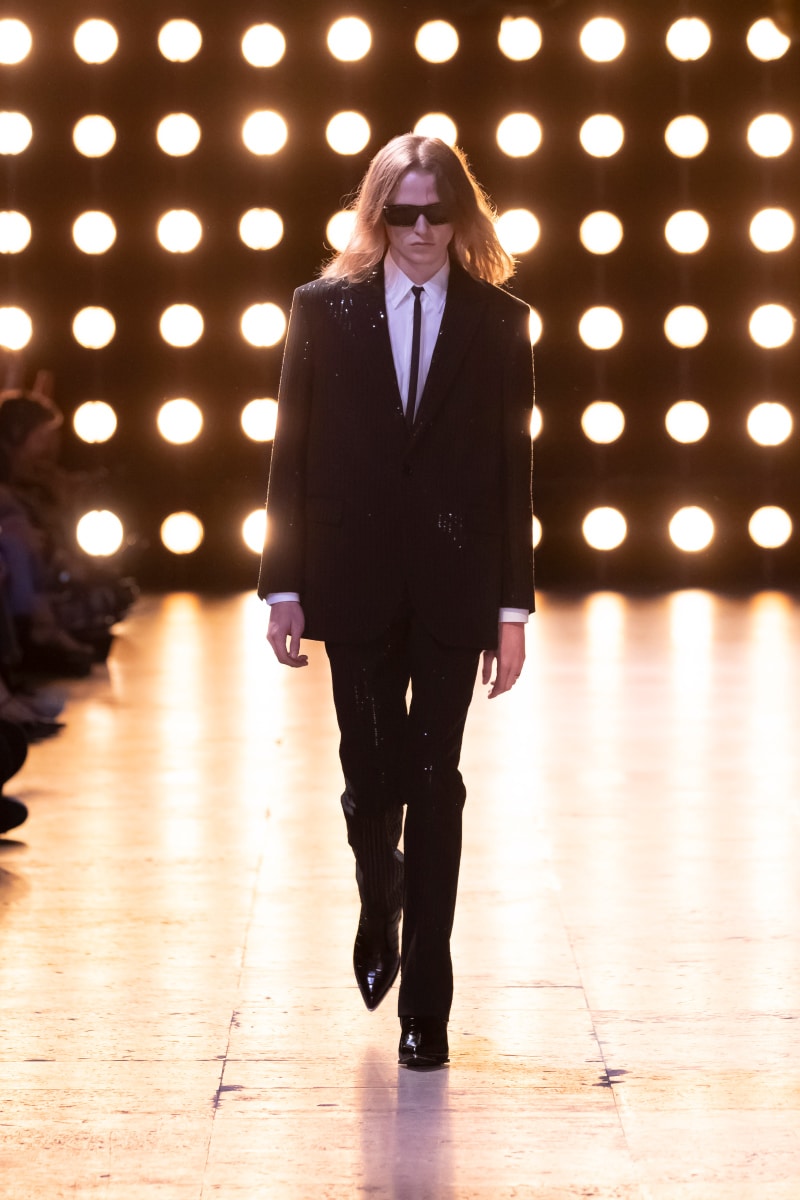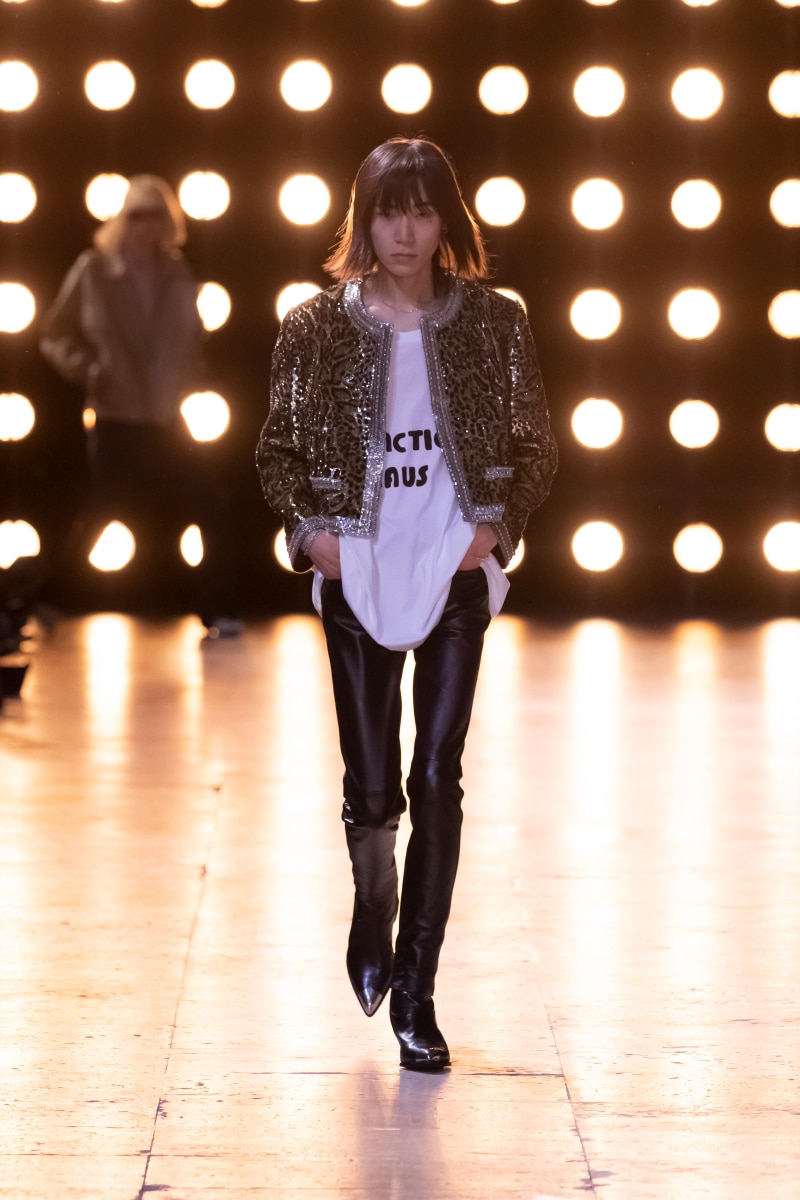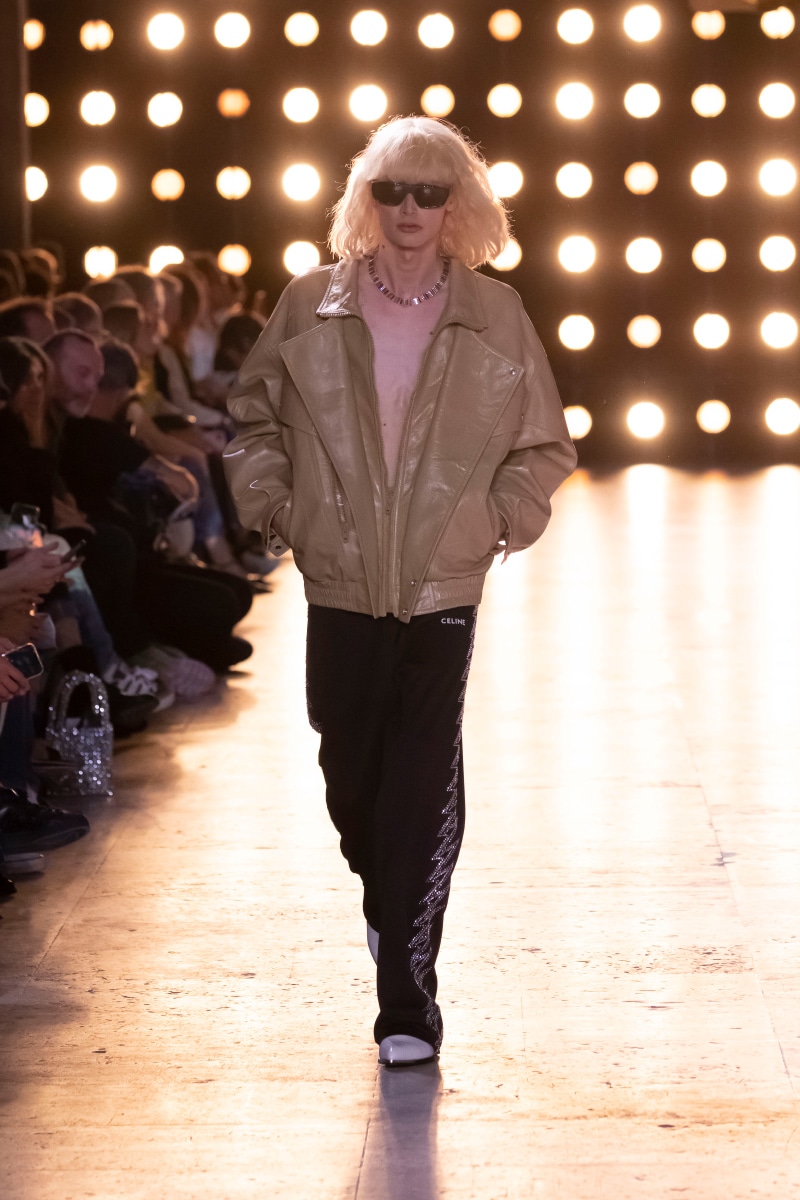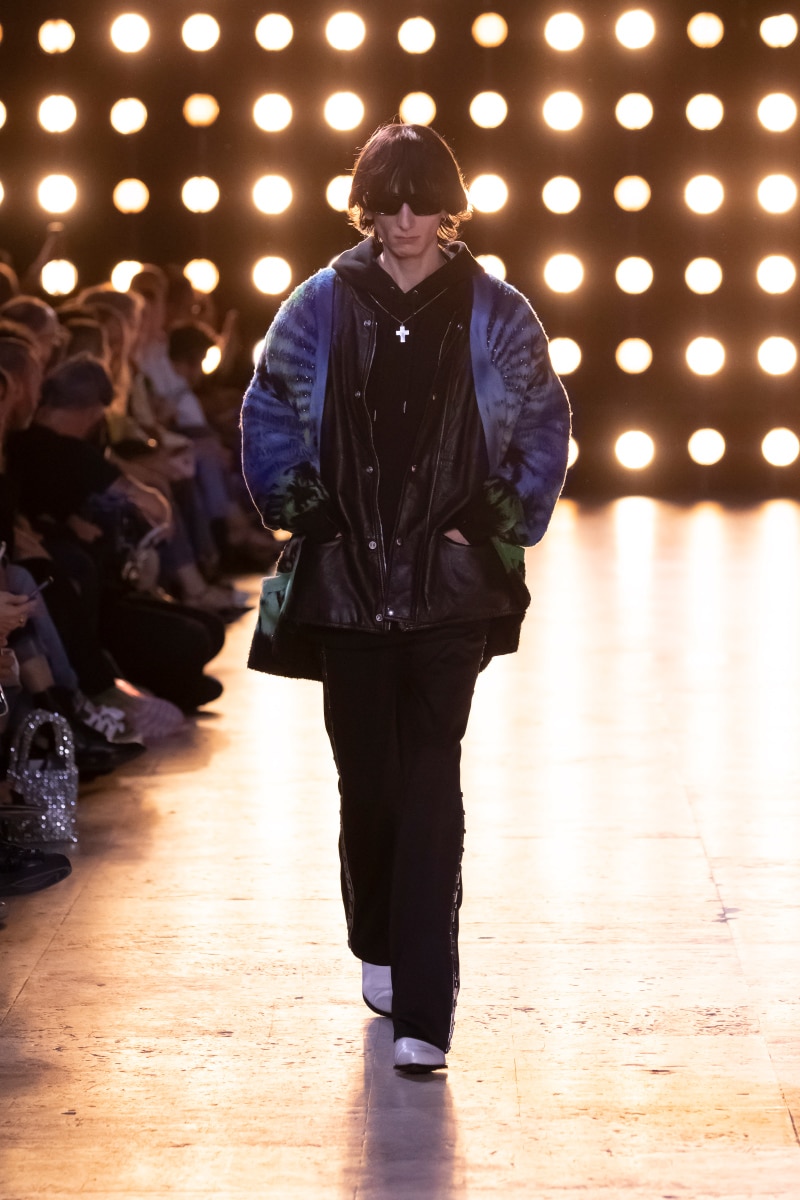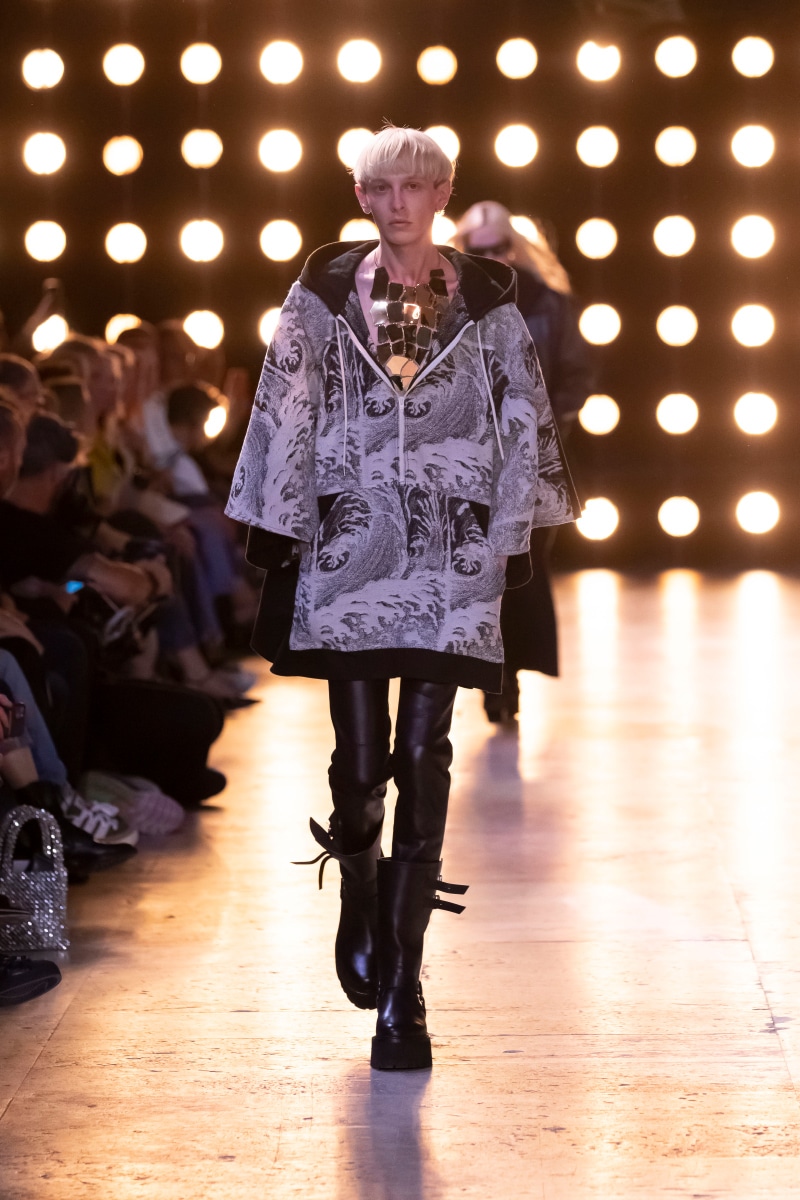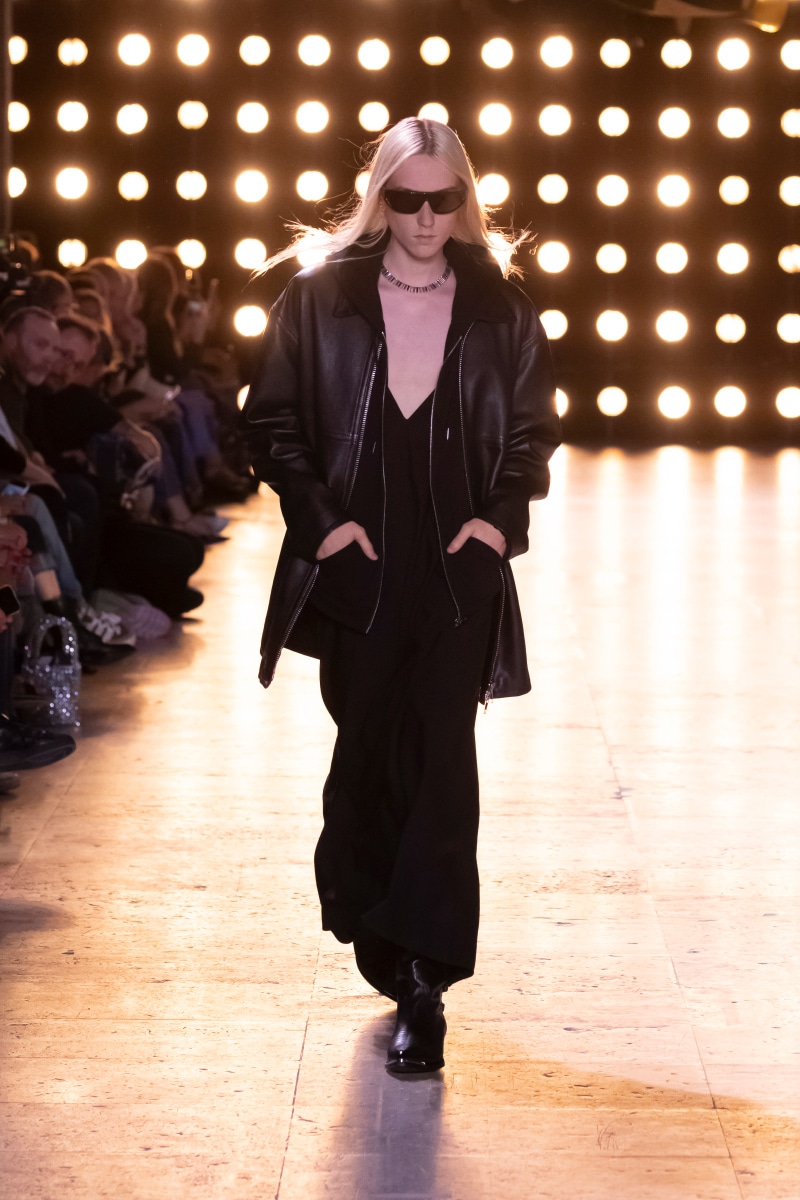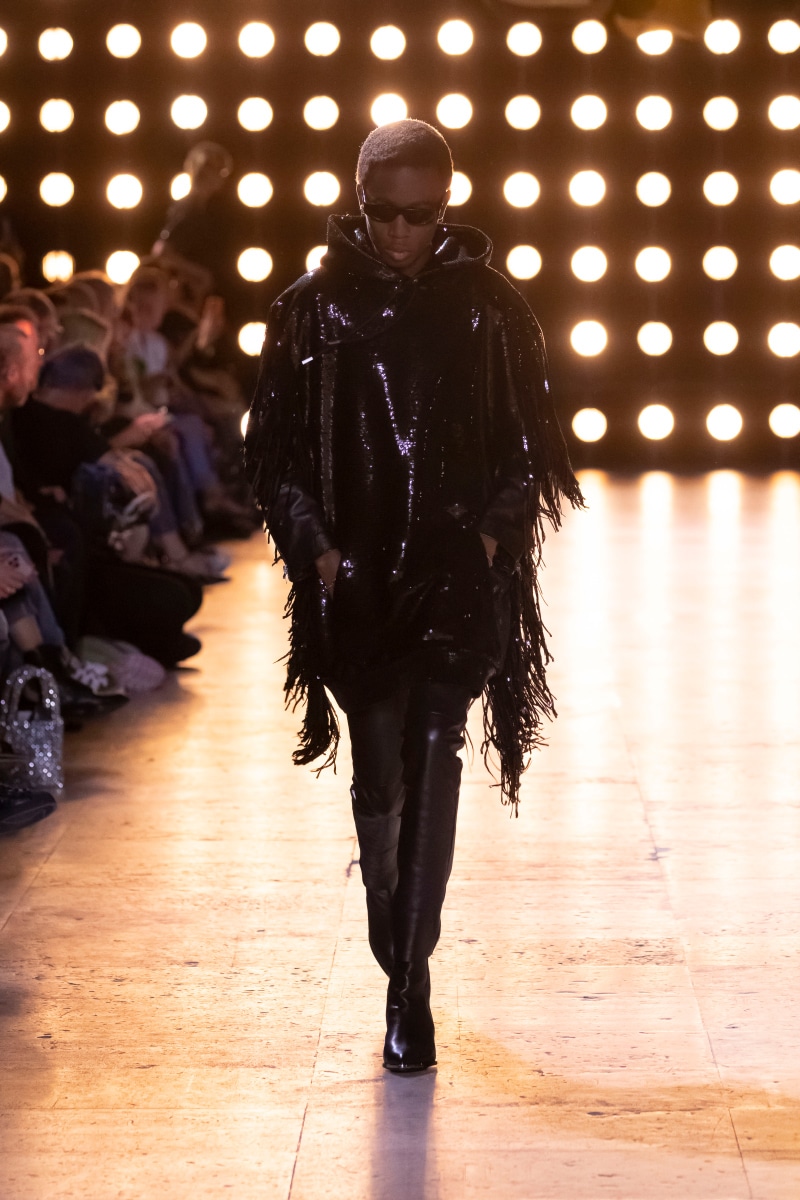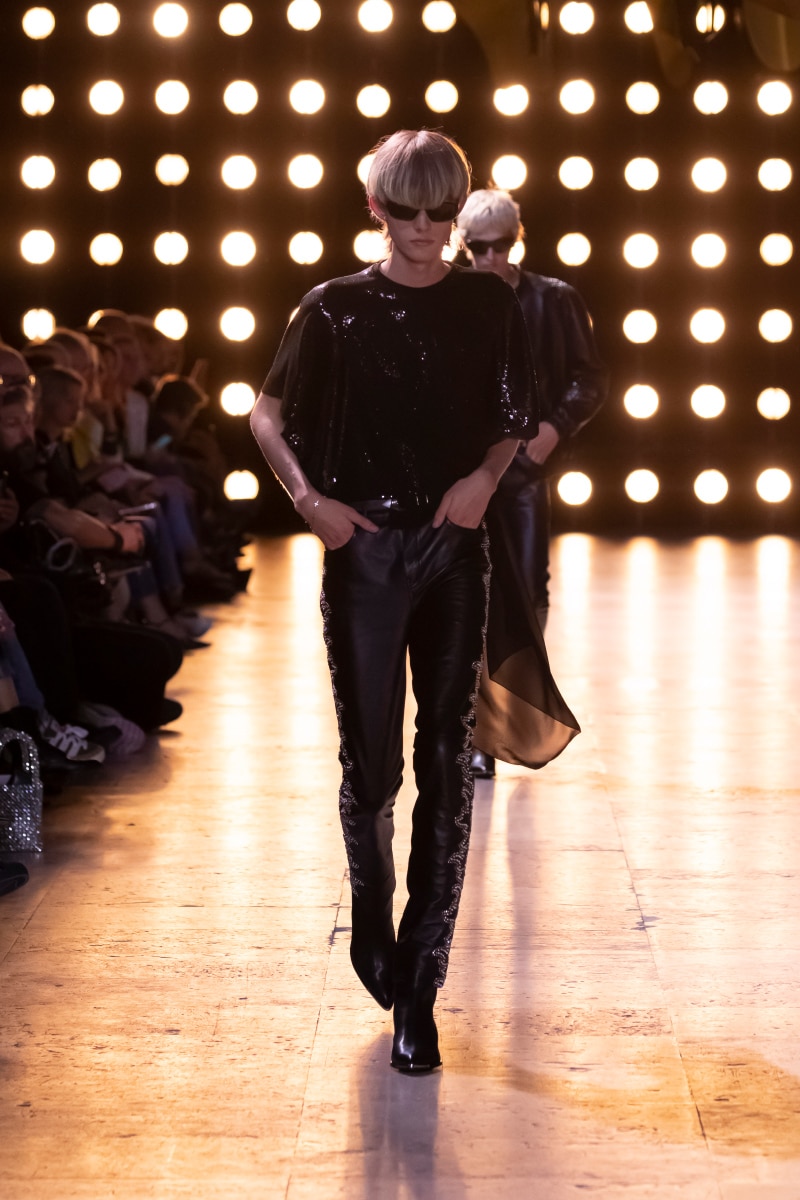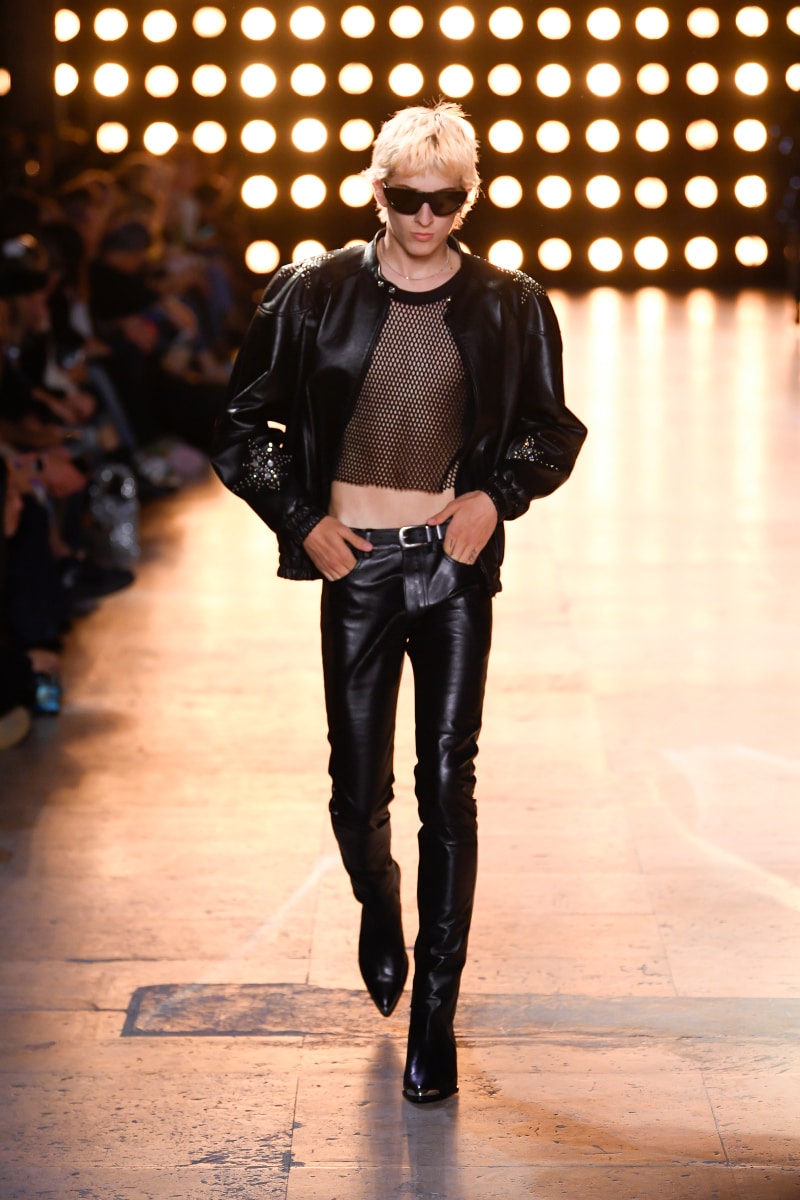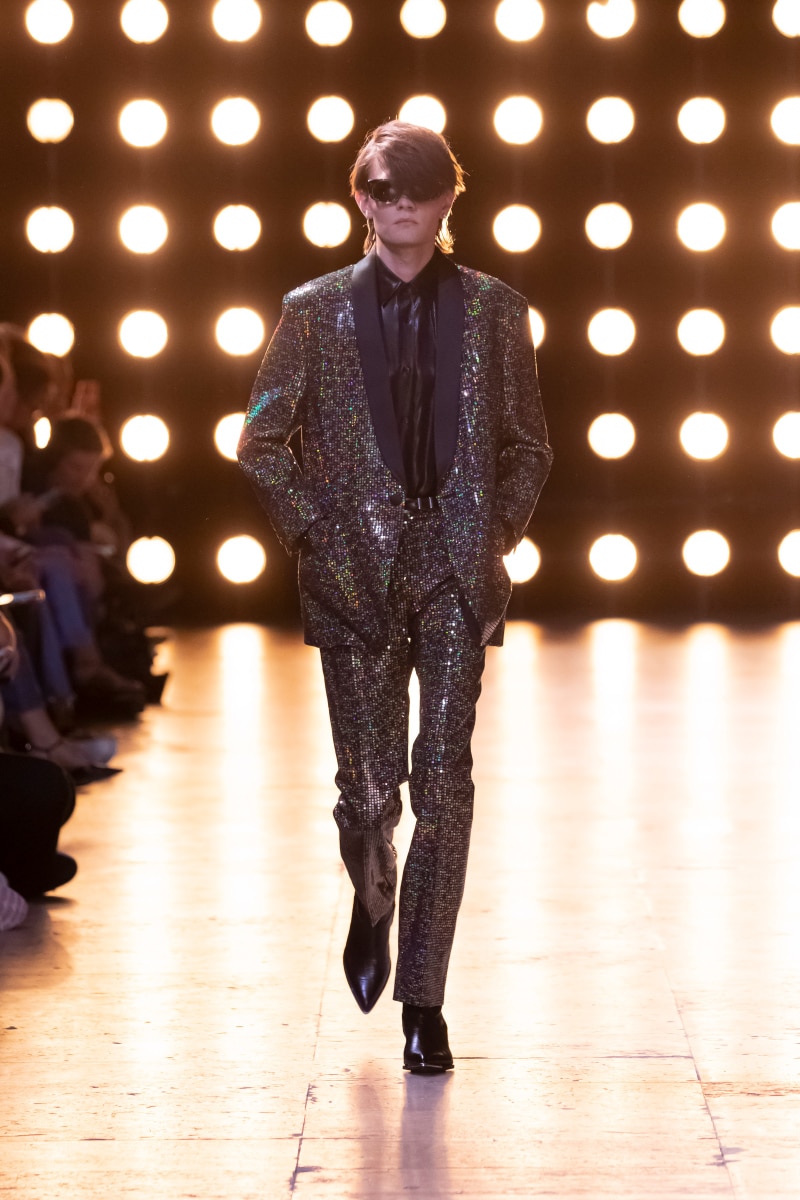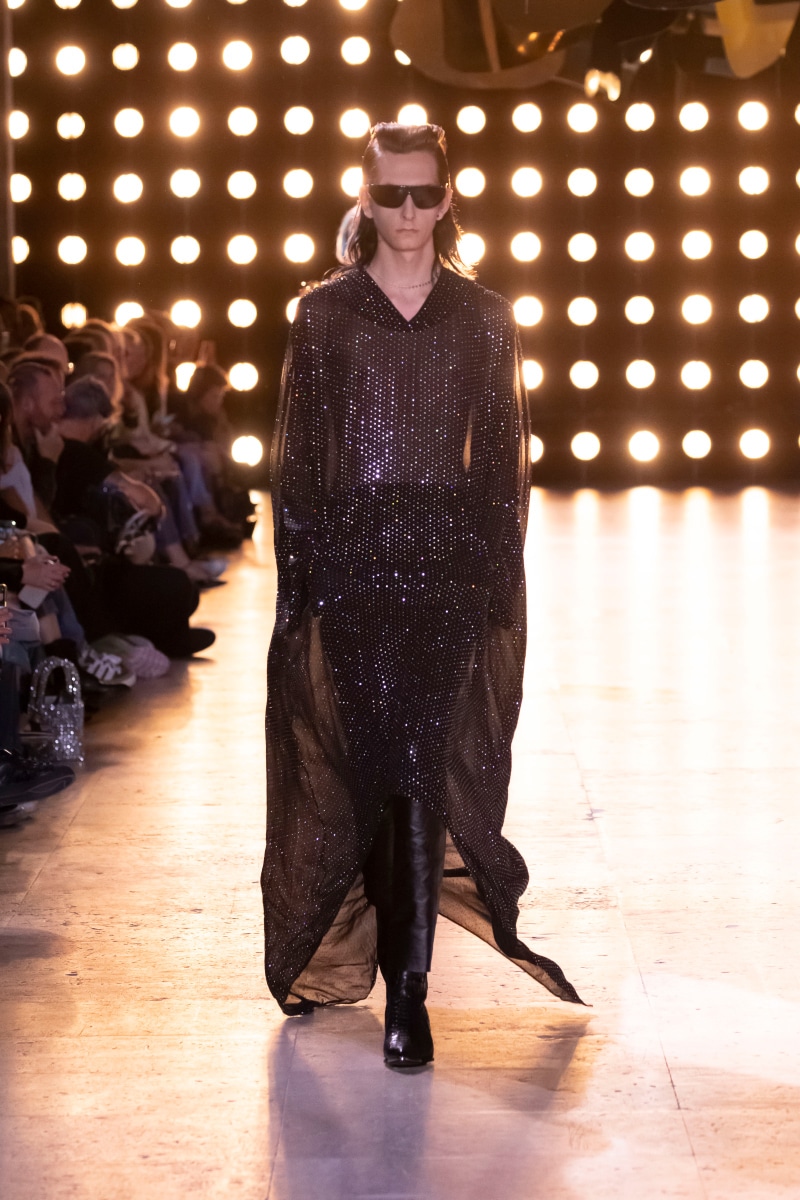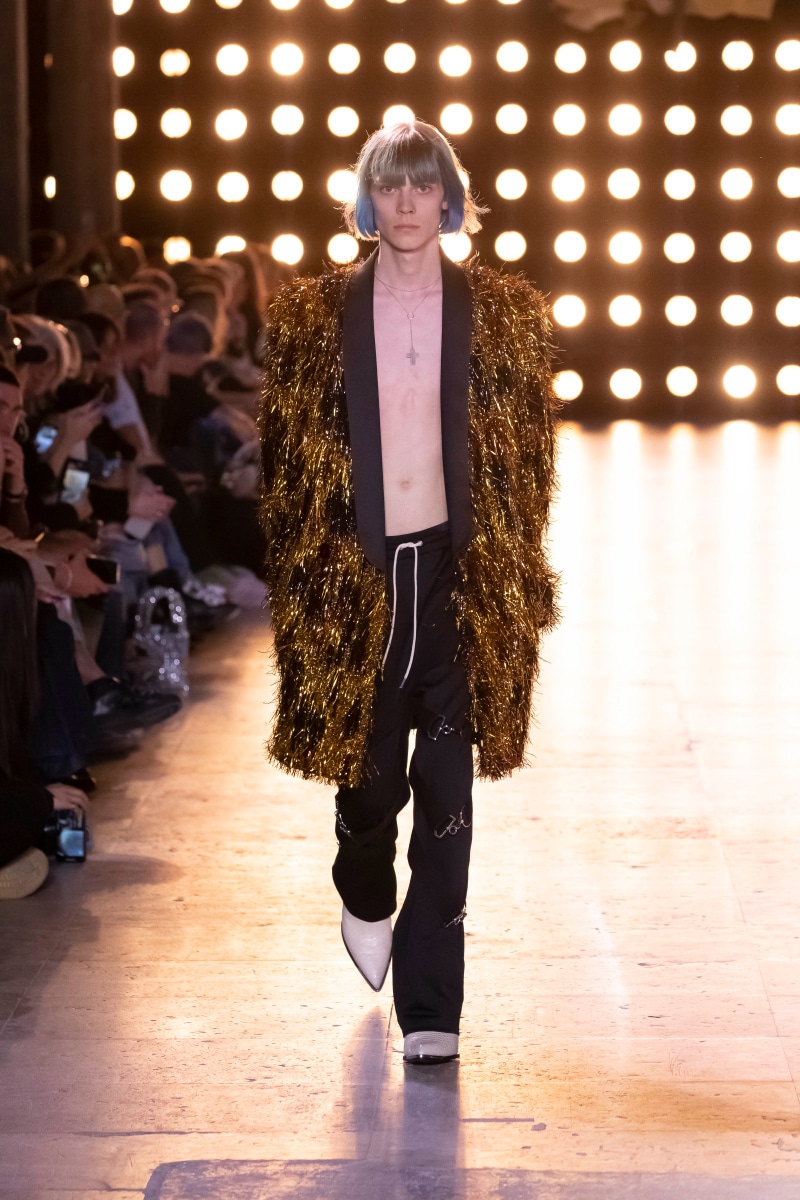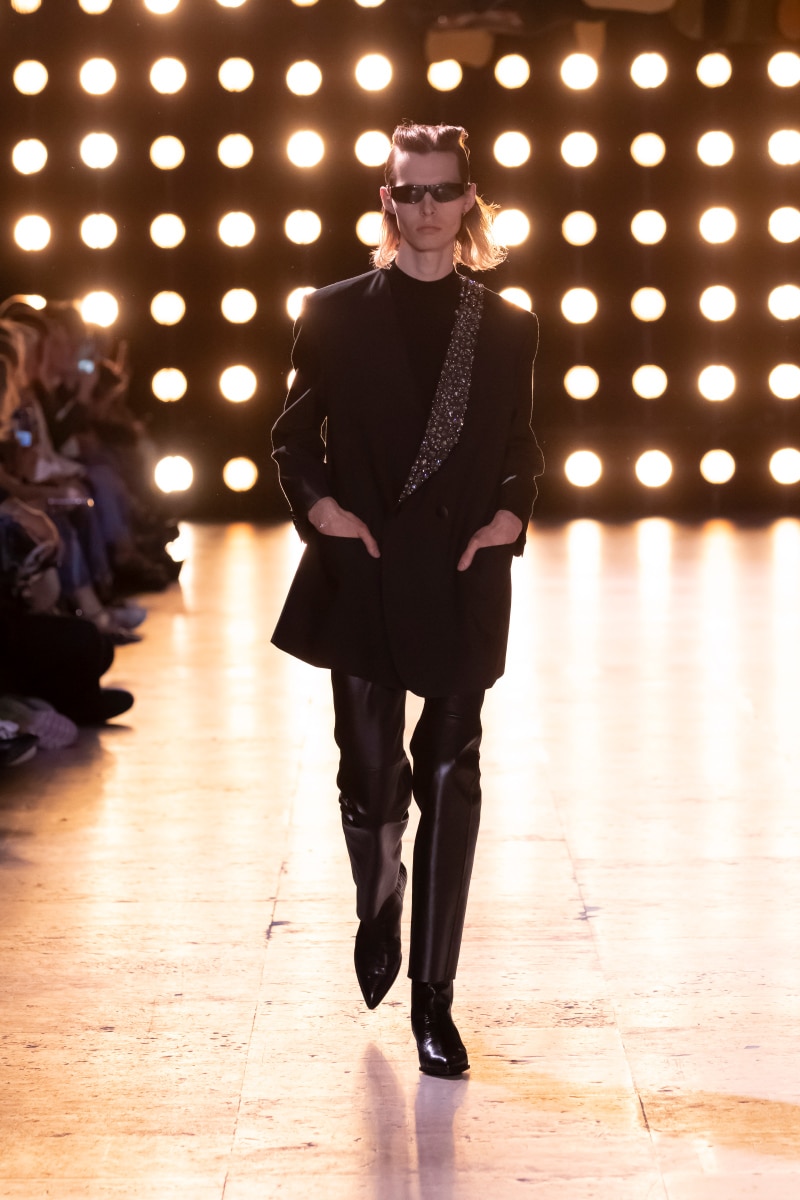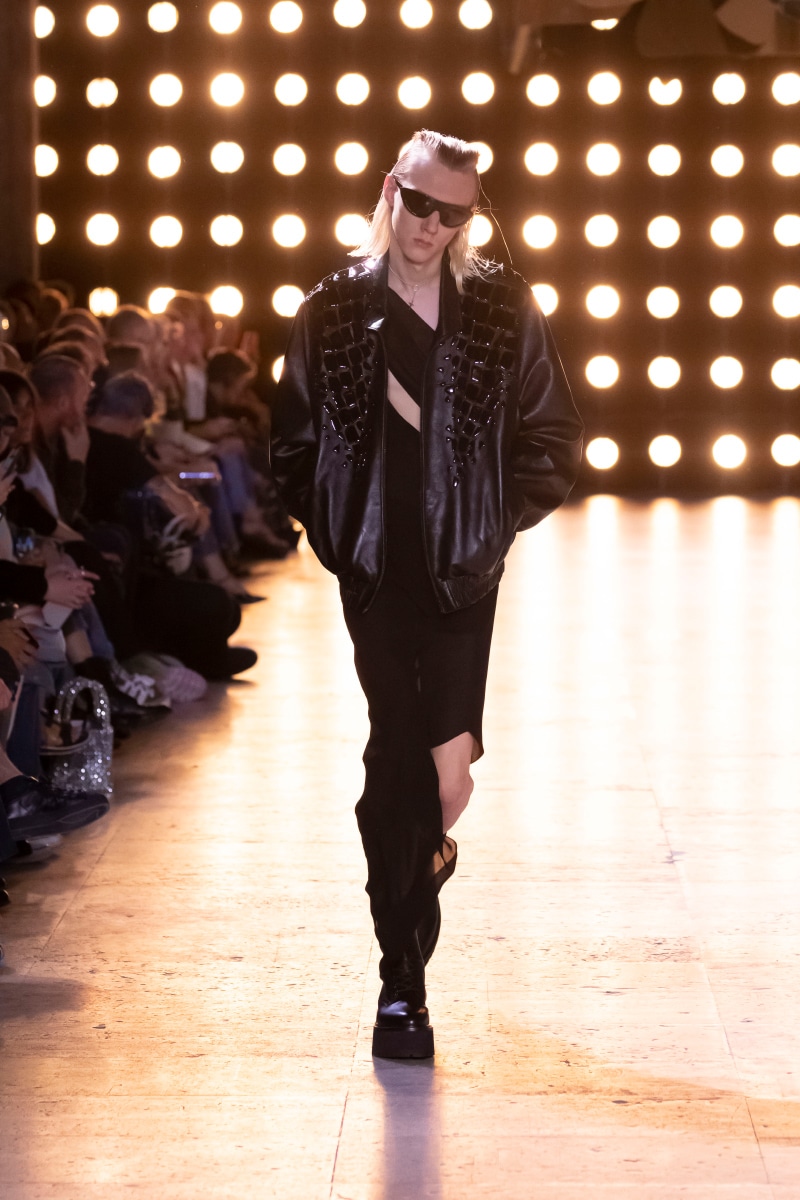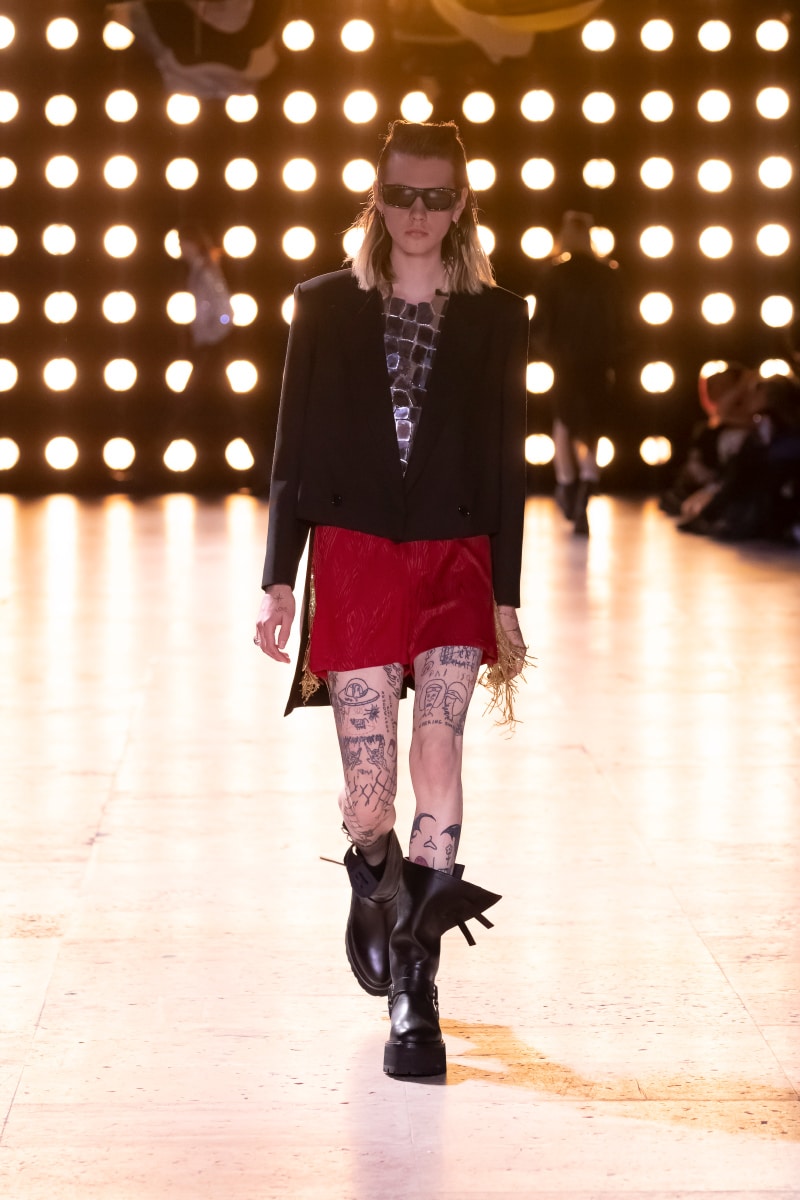 Since BTS' V aka Kim Taehyung touched down in France, the Army knew exactly where he was heading. Everyone knows that Tae has a penchant for Celine, especially since making "that shirt" go viral. Sporting a red bomber, he was joined by Lisa of Blackpink and Bo-gum, all smiles and excited to see the new collection while being greeted by thousands of fans that couldn't get enough and waited patiently while the trio went inside the Palais de Tokyo alongside accompanying artwork by David Weiss, Alyss Estay, and Renata Petersen. This was a very sentimental moment as it marked Hedi Slimane 20th anniversary of his inaugural show at Palais de Tokyo, a moment to remember in menswear reform.
CELINE HOMME's "Dysfunctional Bauhaus" SS23 very much explored Slimane's fascination with architecture as seen with an array of tailored suits. He has been quoted as saying he "had a fascination for (Palais de Tokyo's) Art Deco monumental architecture." For those of us that have got a bit too comfortable in these past two years though, our favorite new power suit is the white electrifying jogging combination.
Models walked out to an original soundtrack commissioned and co-produced by Hedi Slimane titled "Design," it is performed, written, and arranged by Gustaf and produced by Chris Coady. The collection was fully embodied from oversized sequence tops, camouflage coat, to low-slung jeans. Palm prints made an appearance making up some California nostalgia and Western references furth afield. While Slimane's iconic boots walked down the runway, it was his combat ones that quickly becoming a new classic.
One thing is certain, expect the Bauhaus font tees to go viral next!