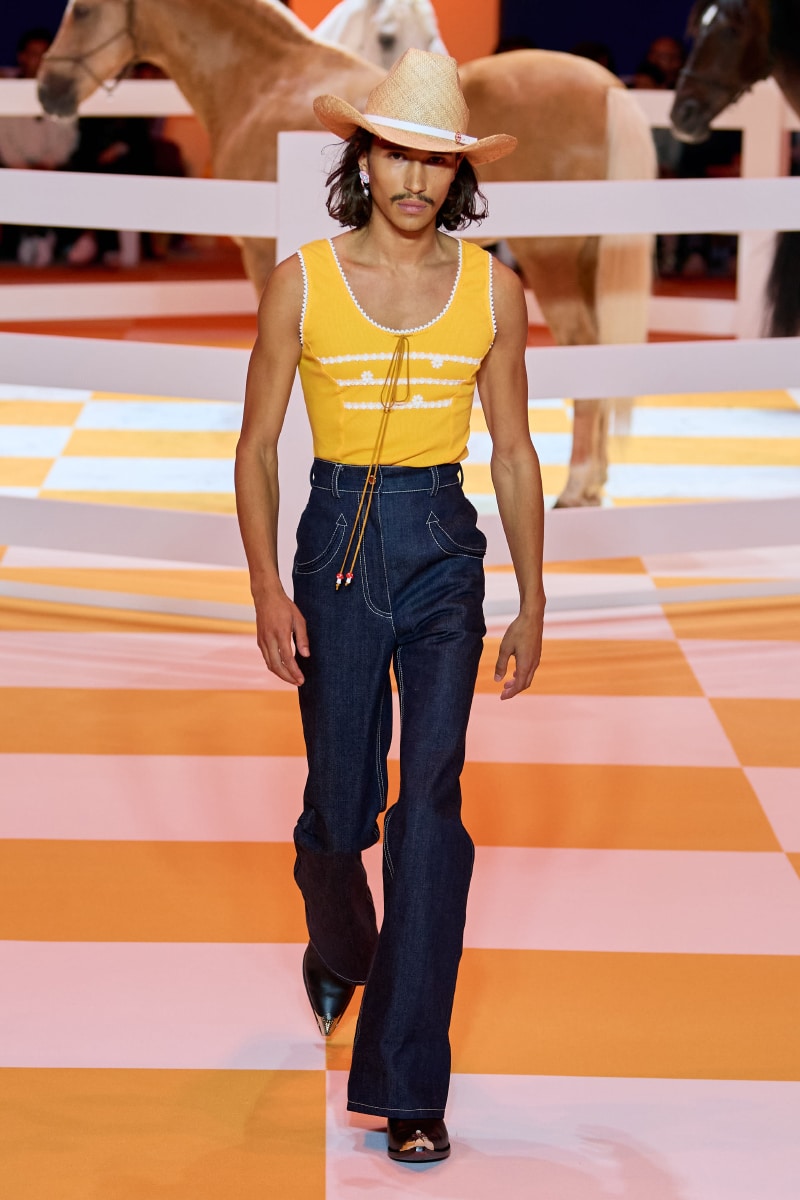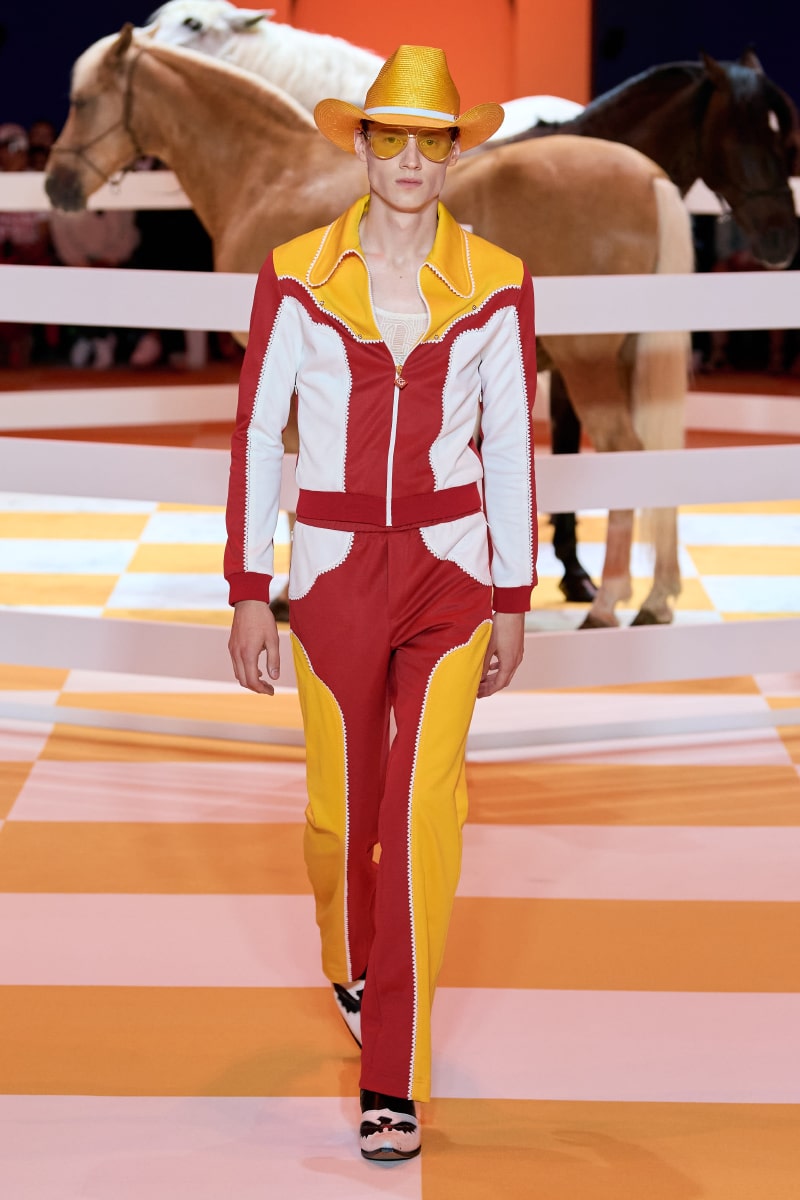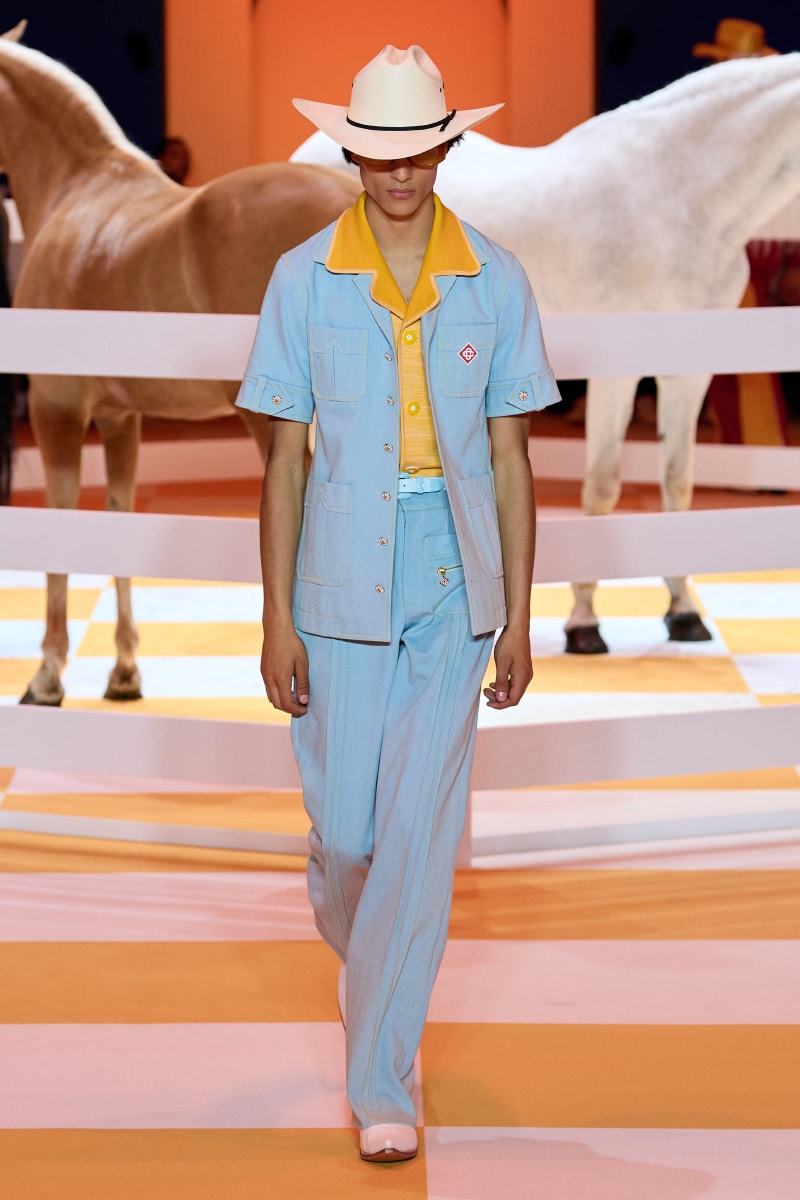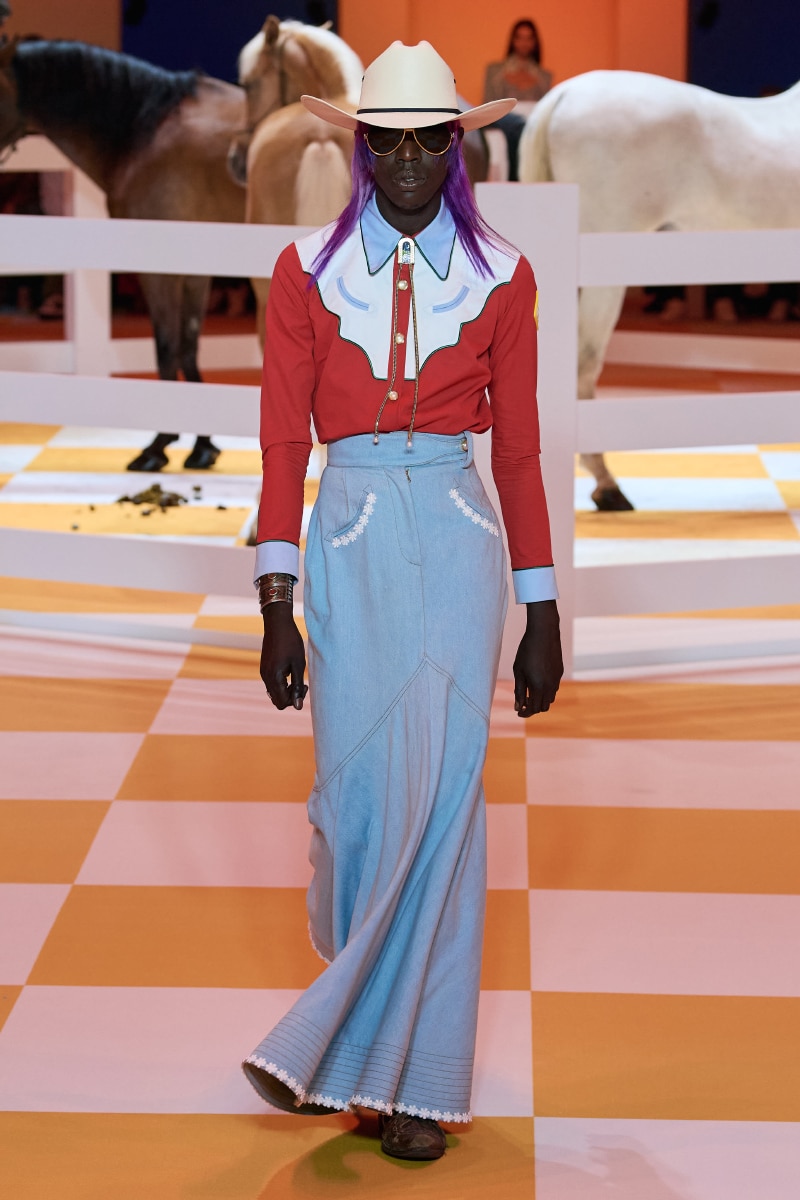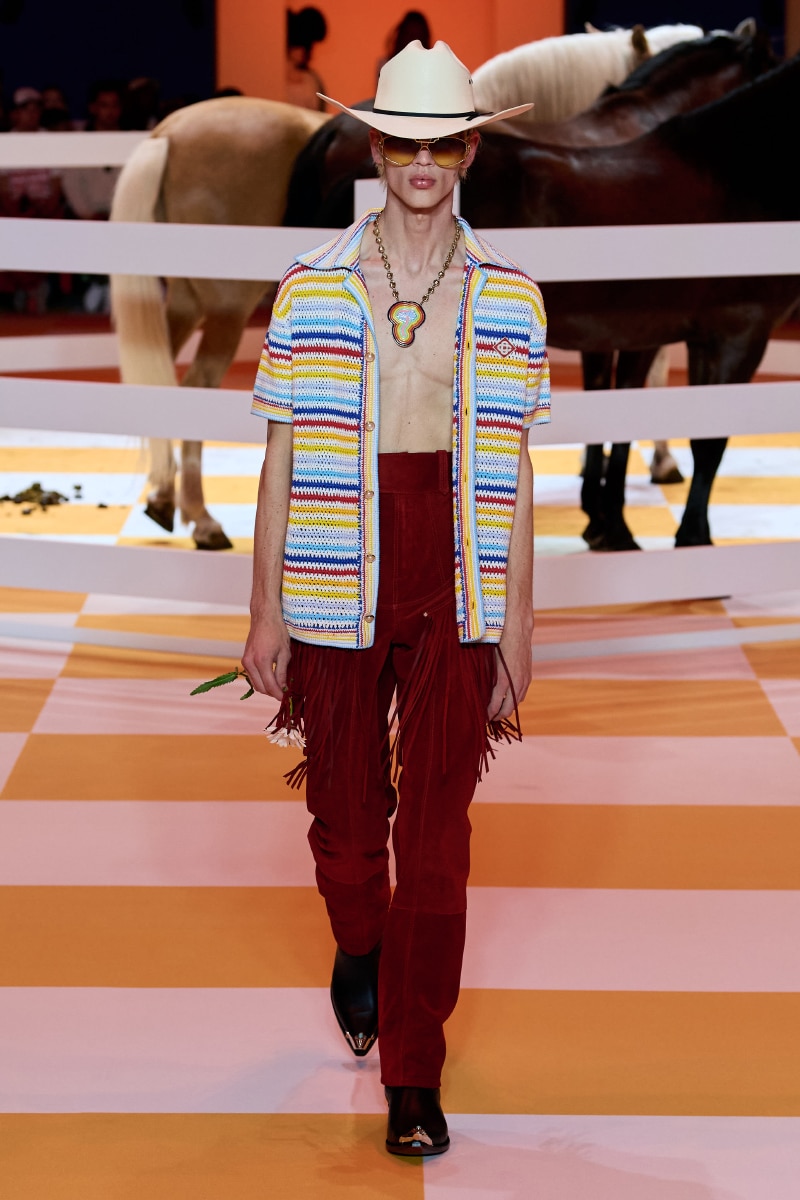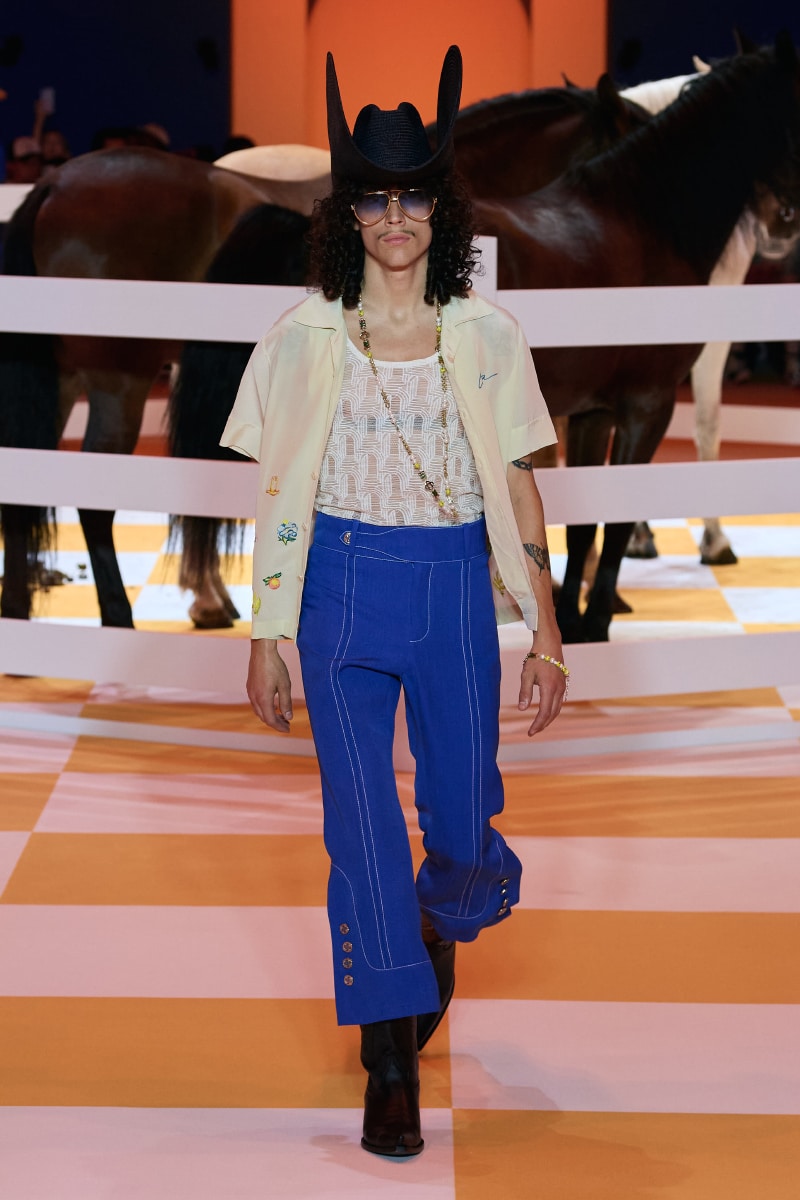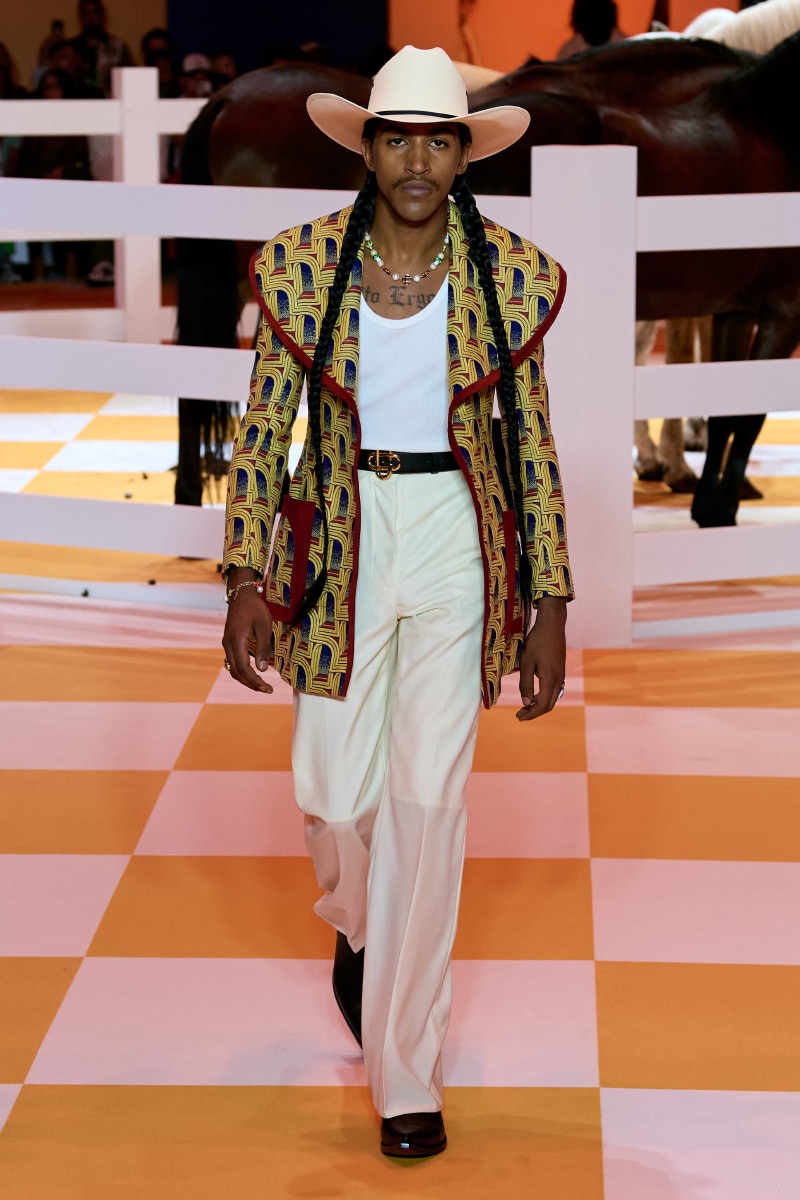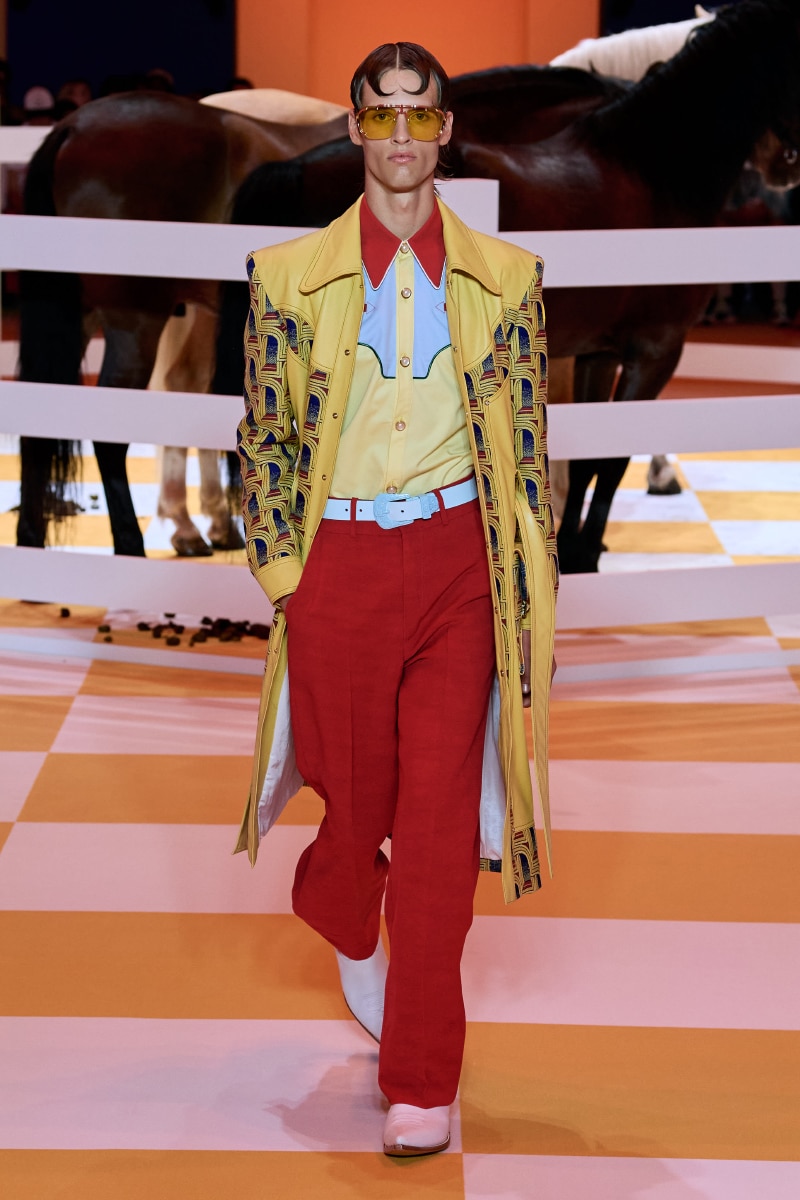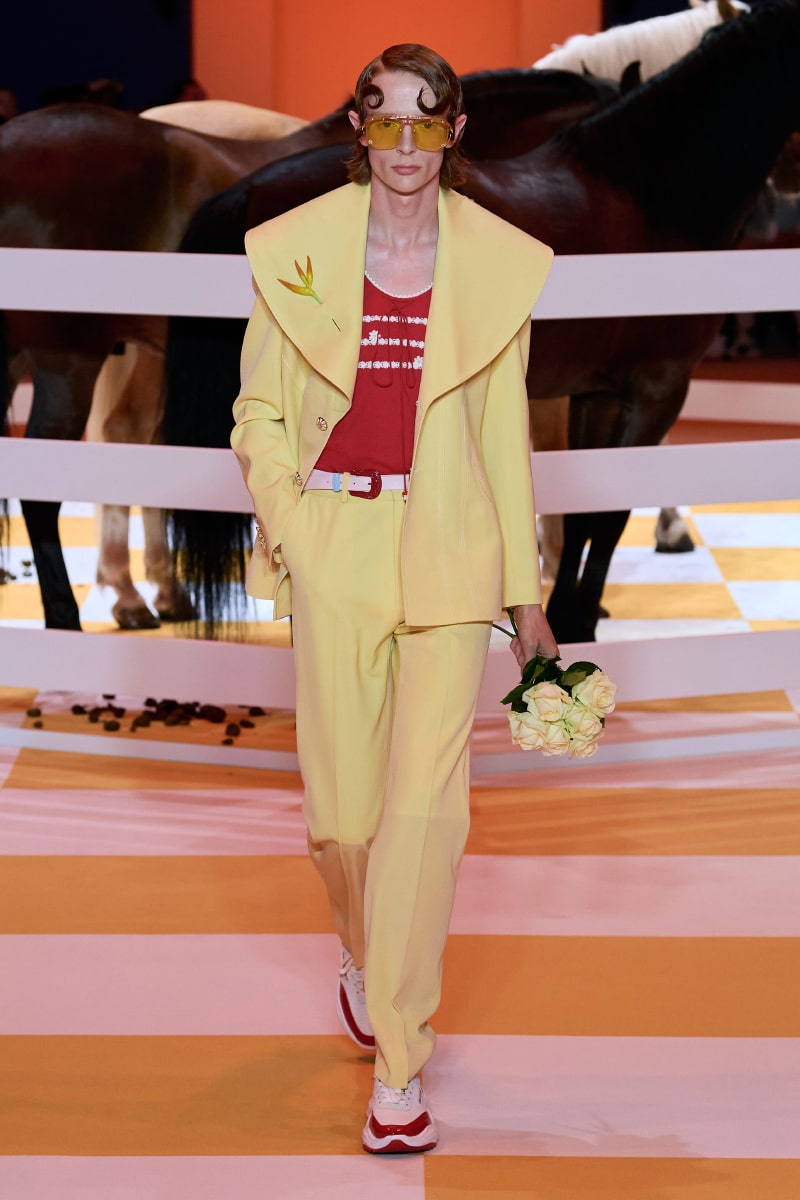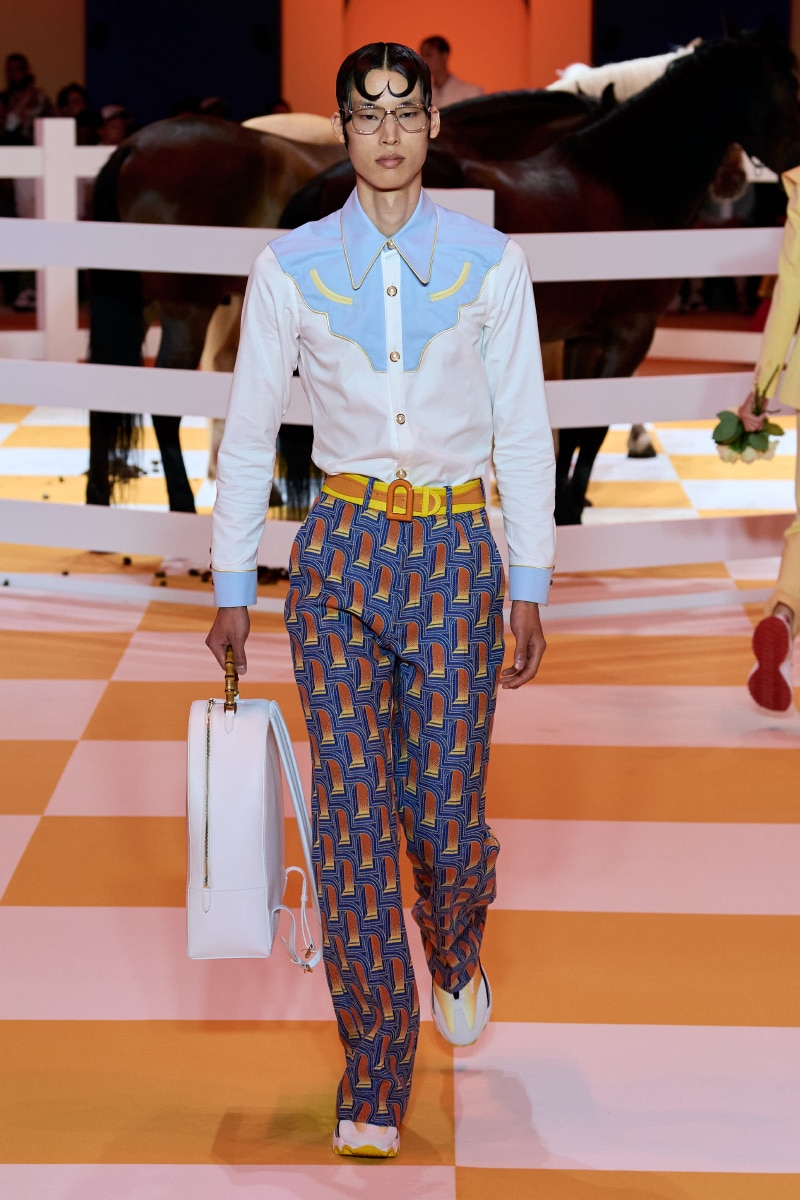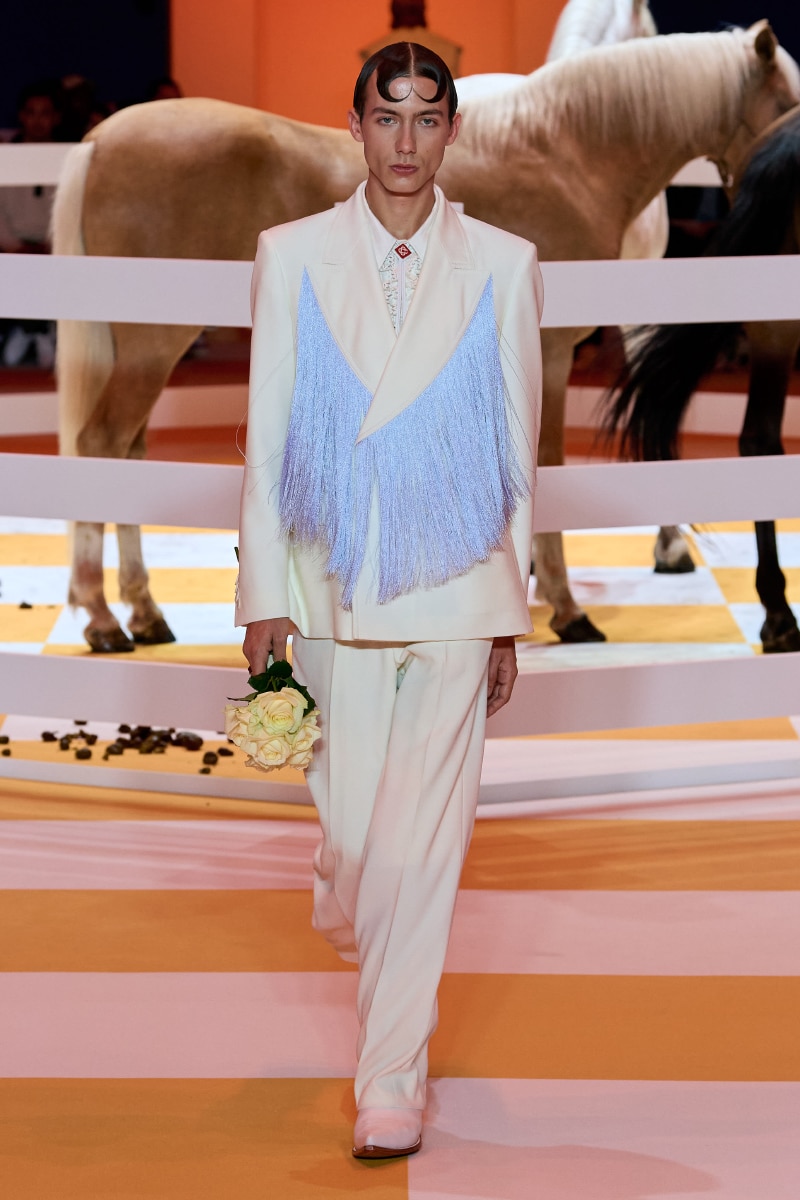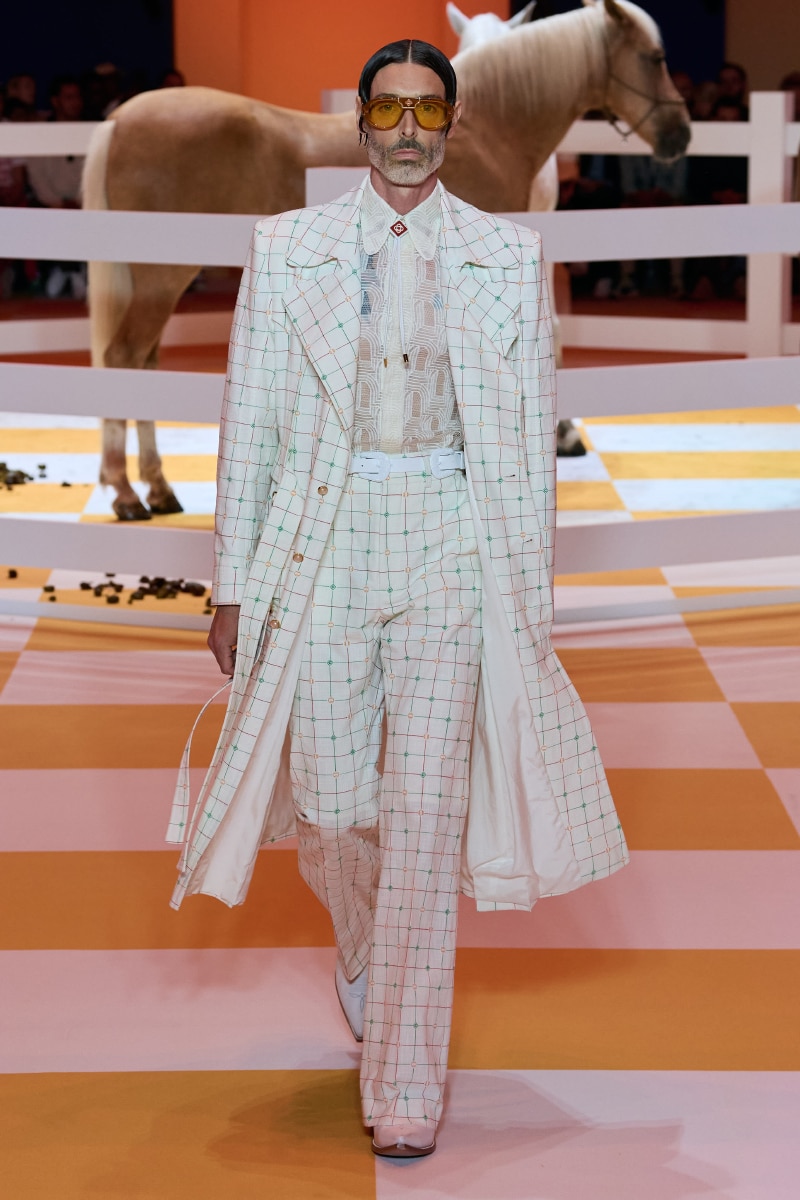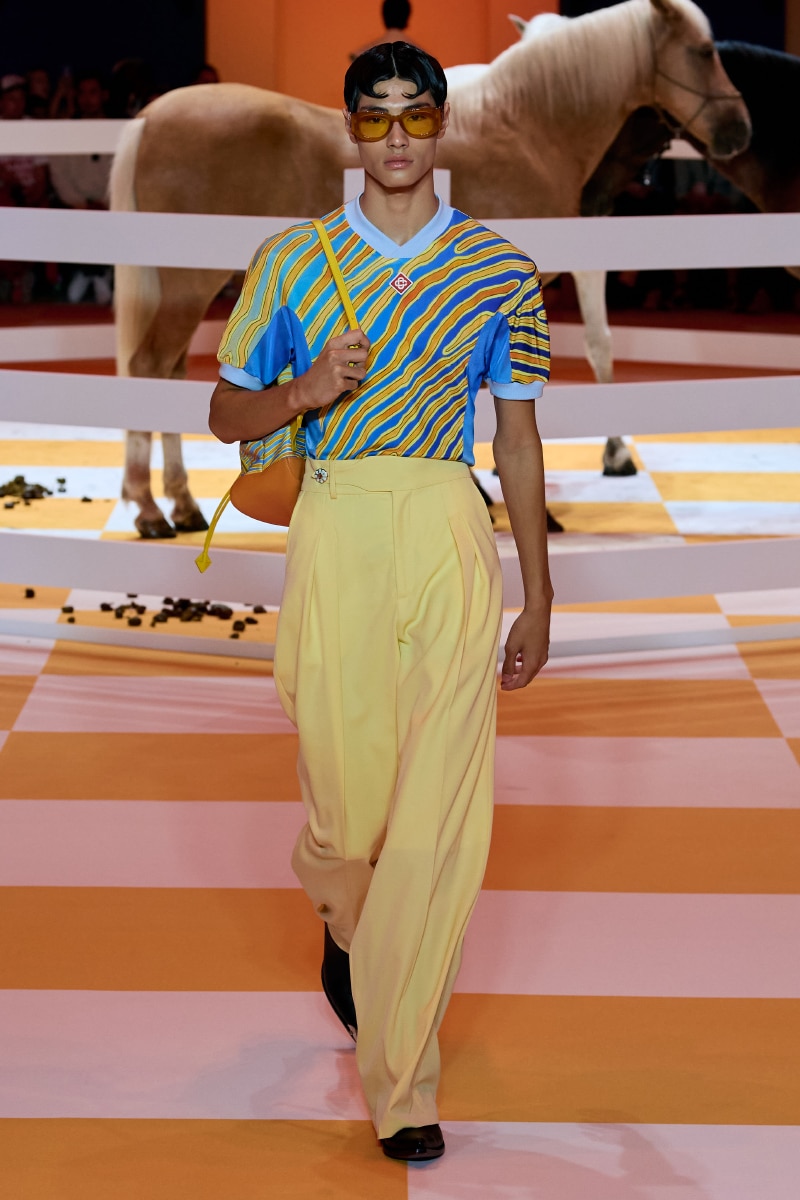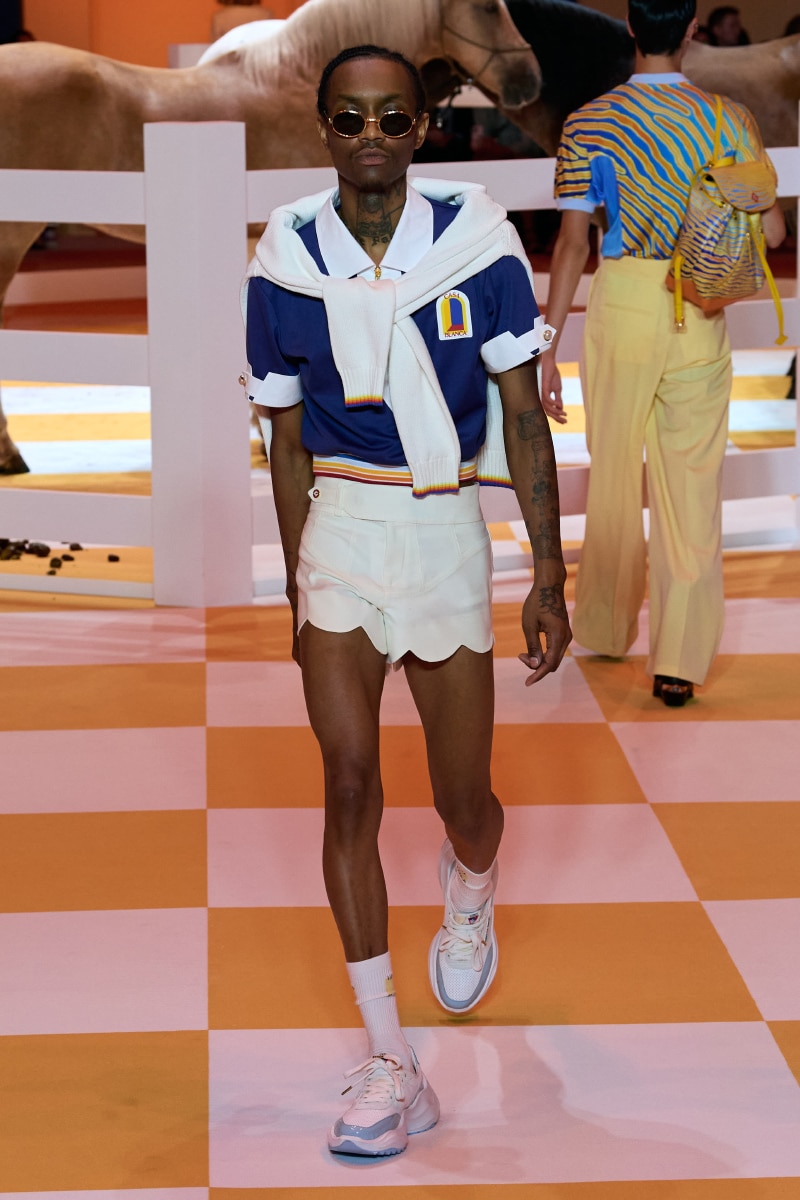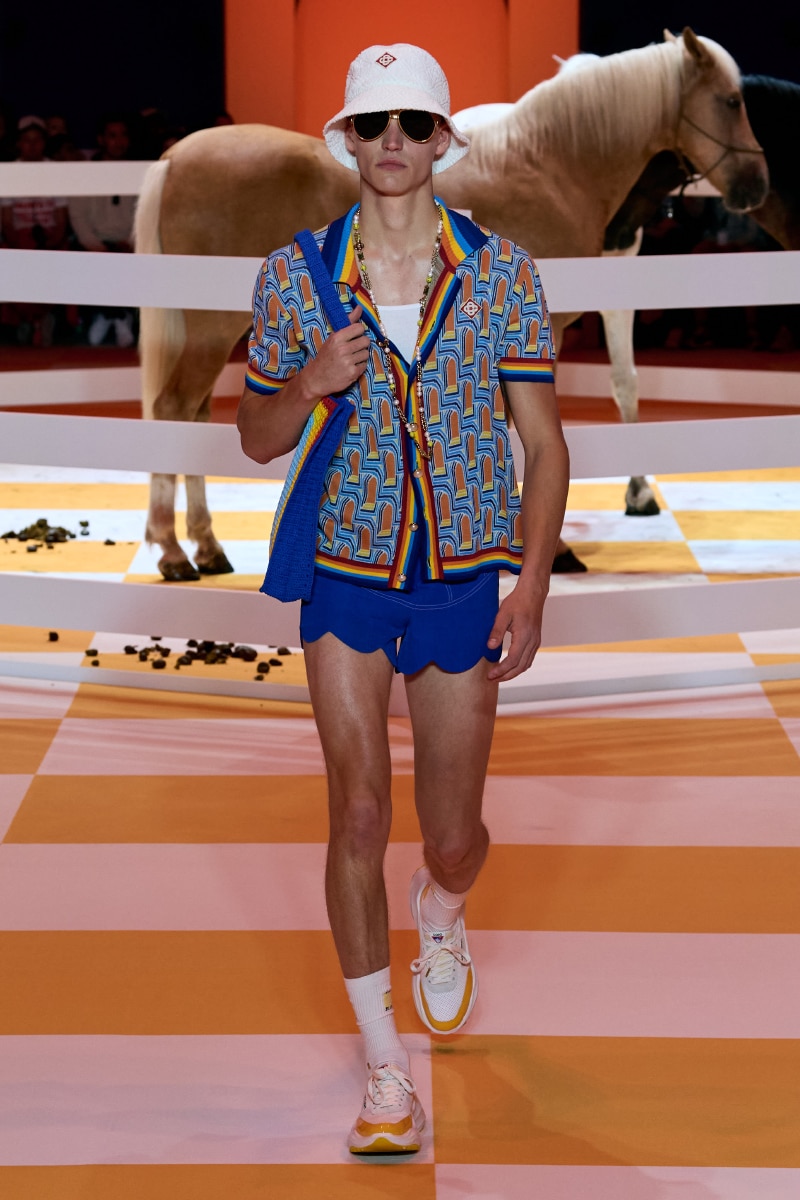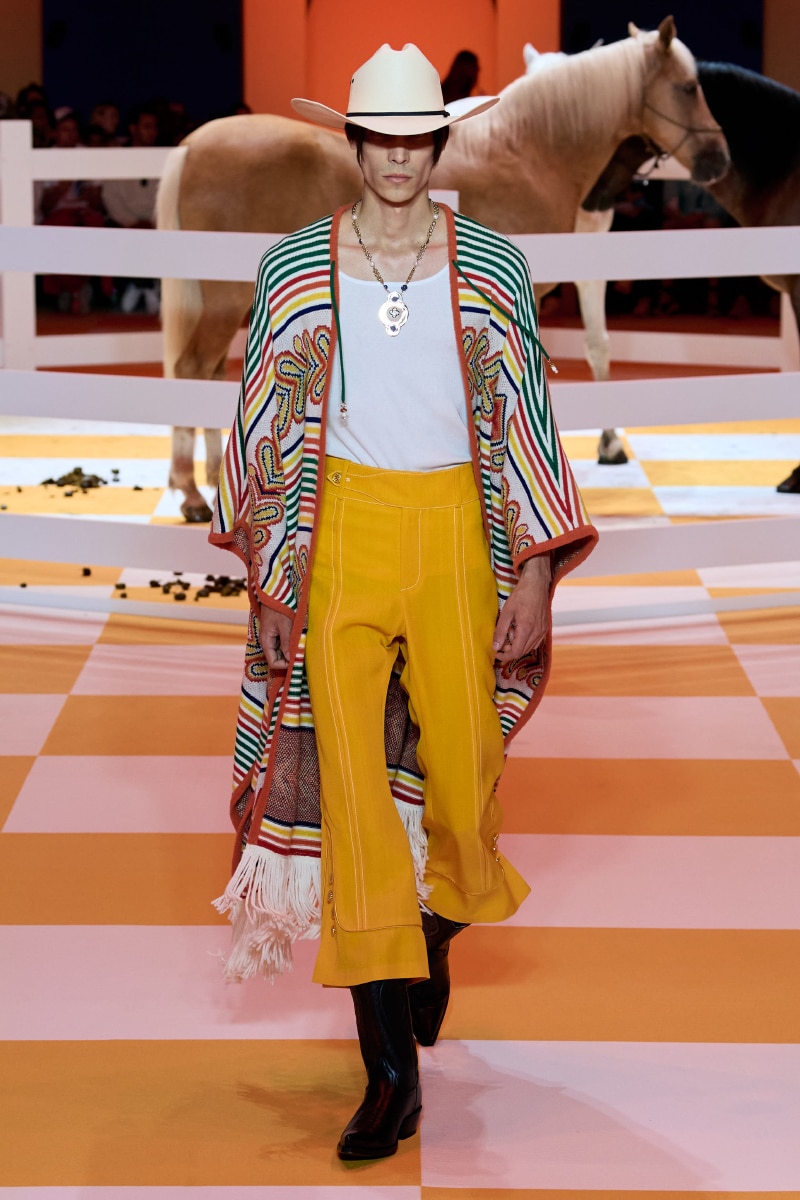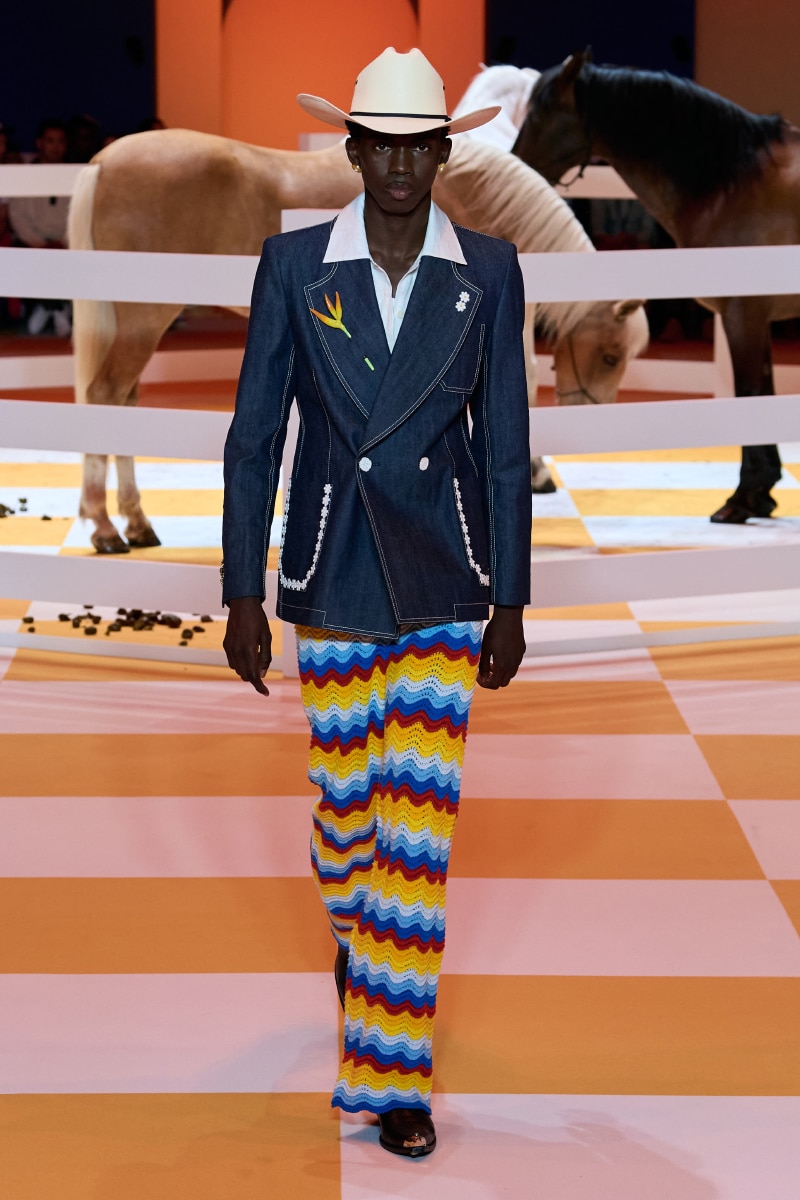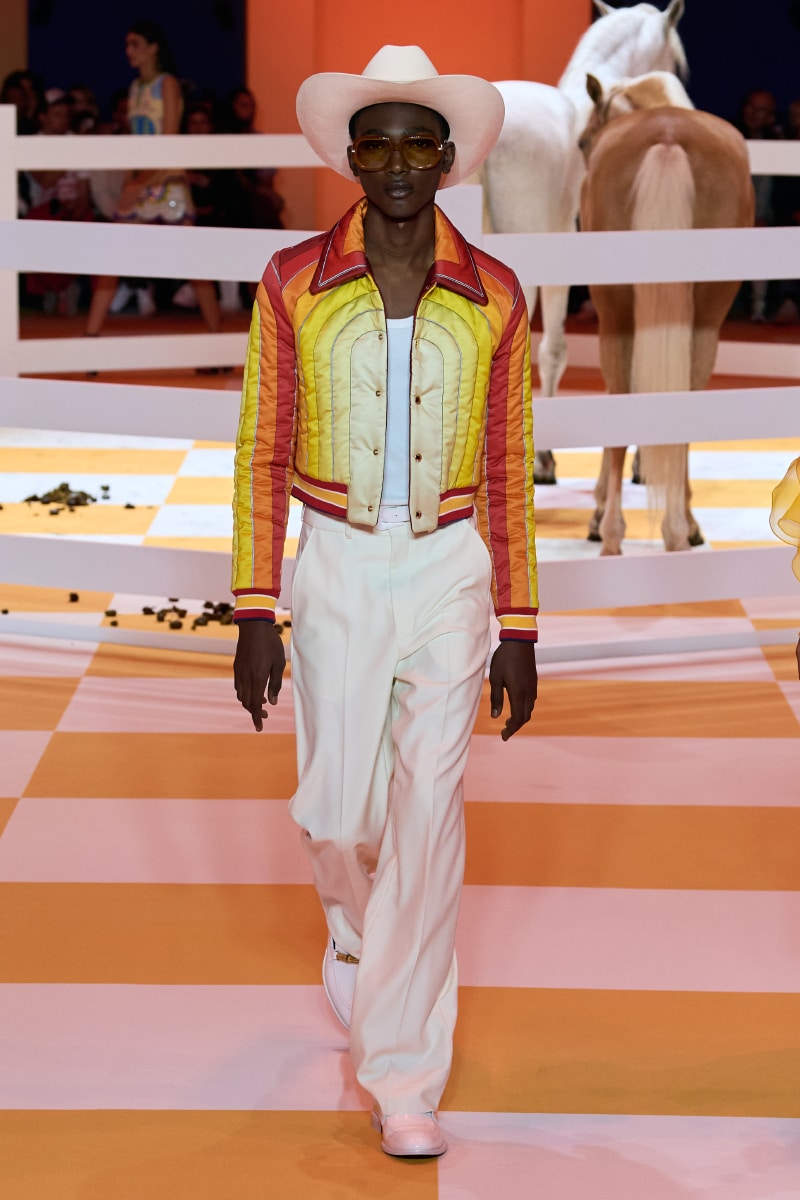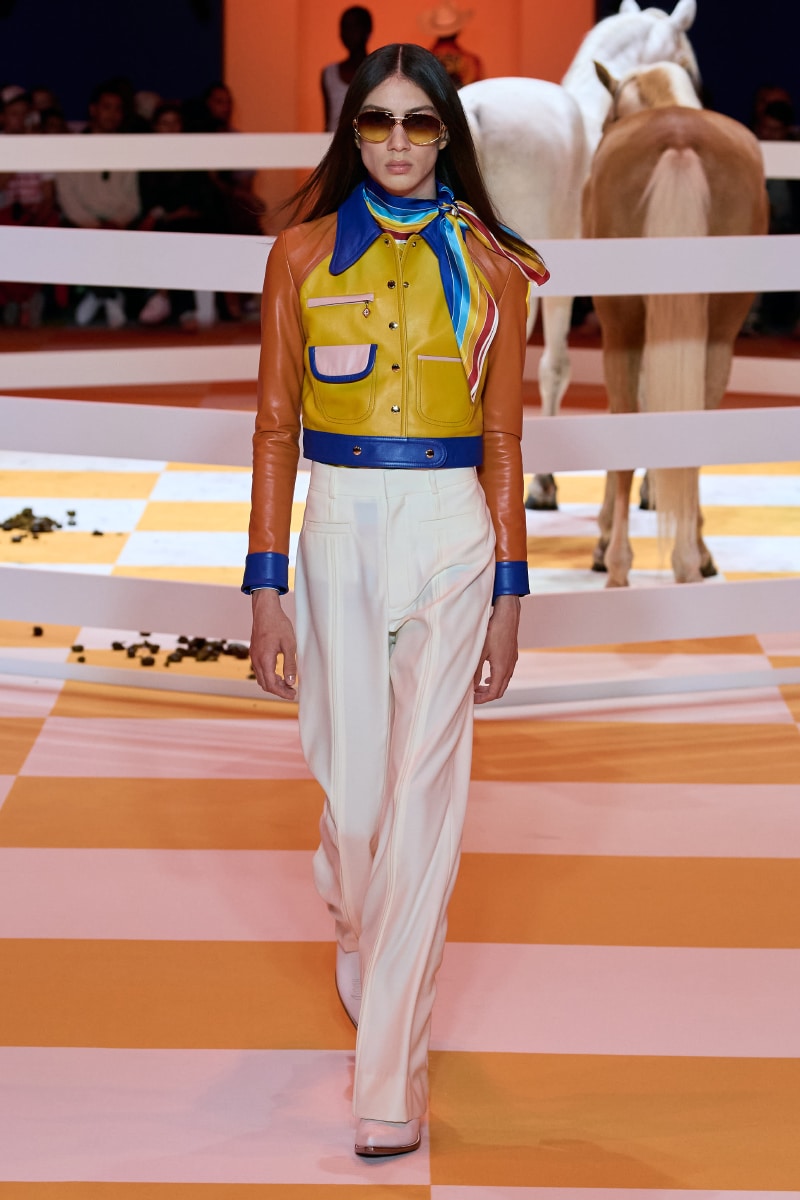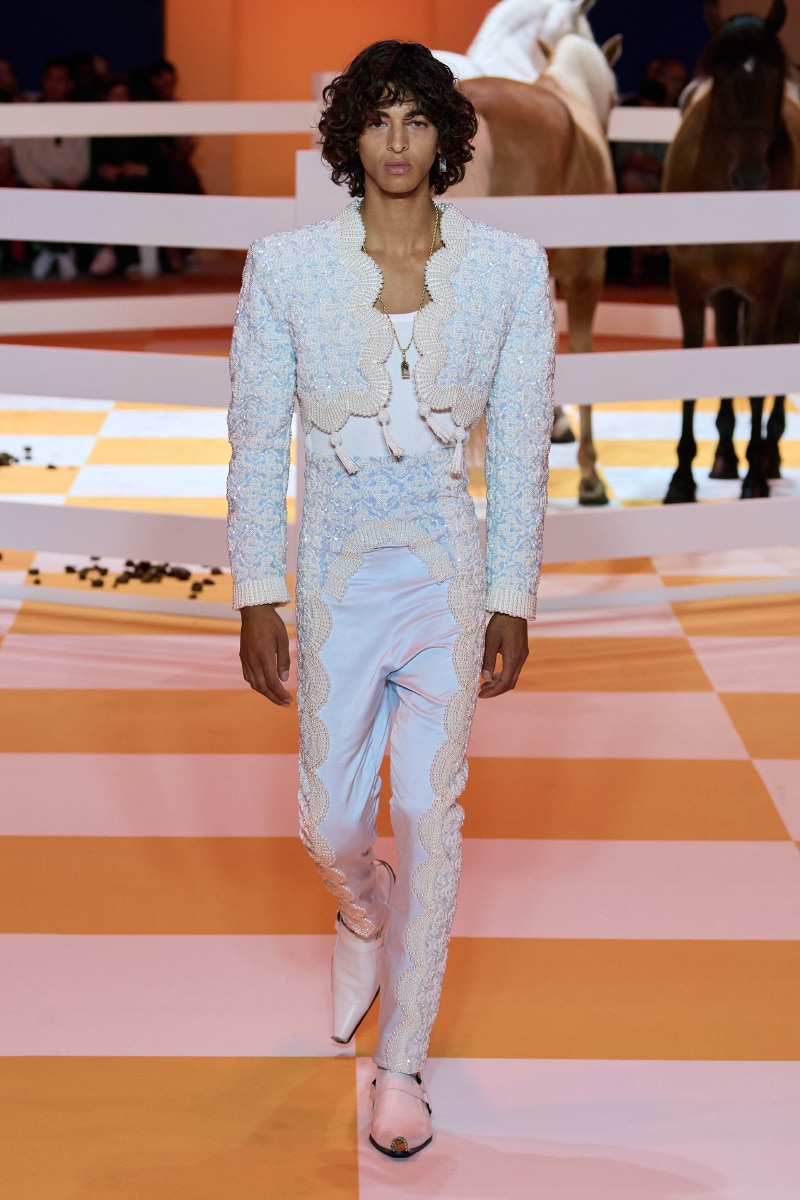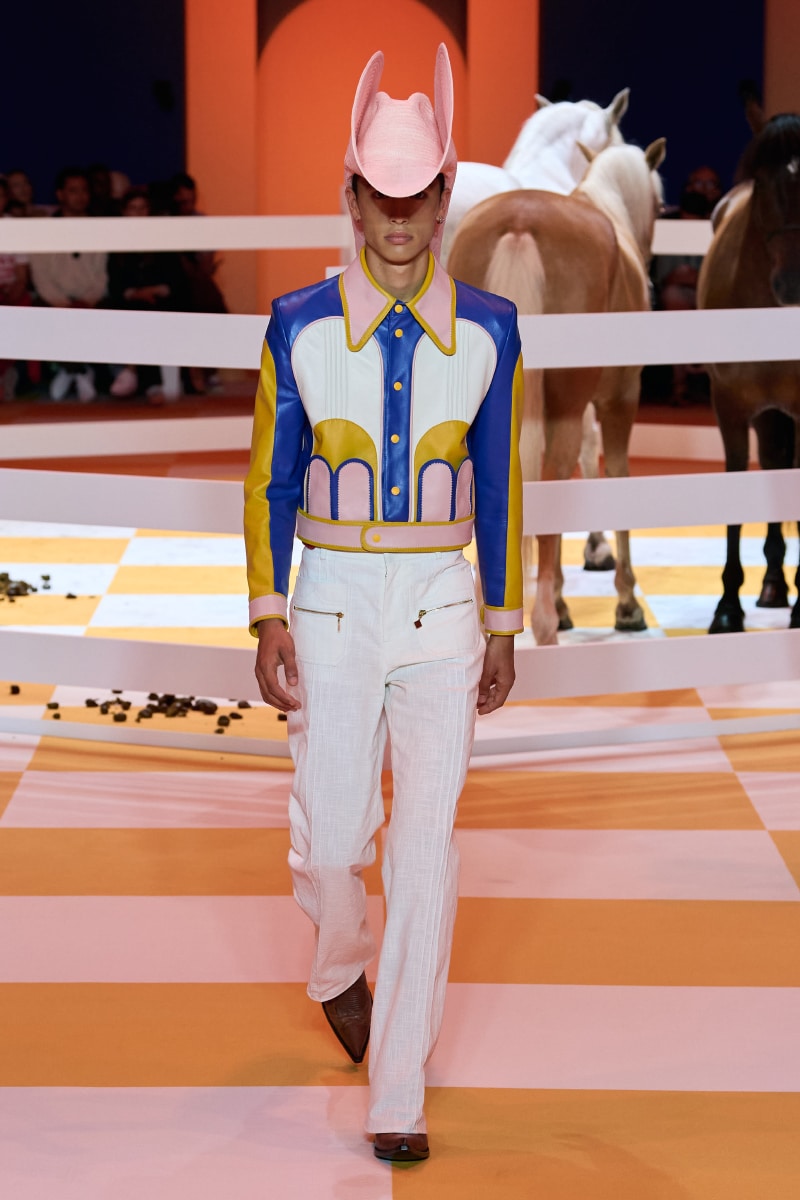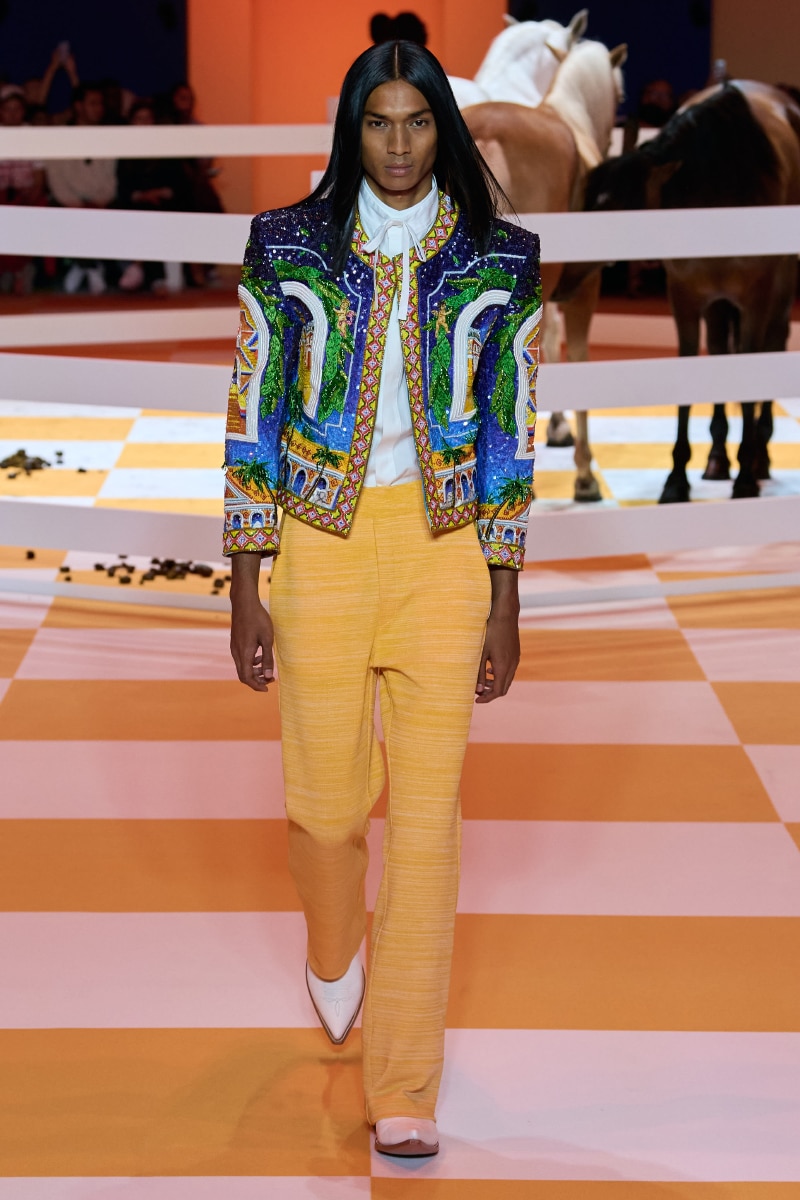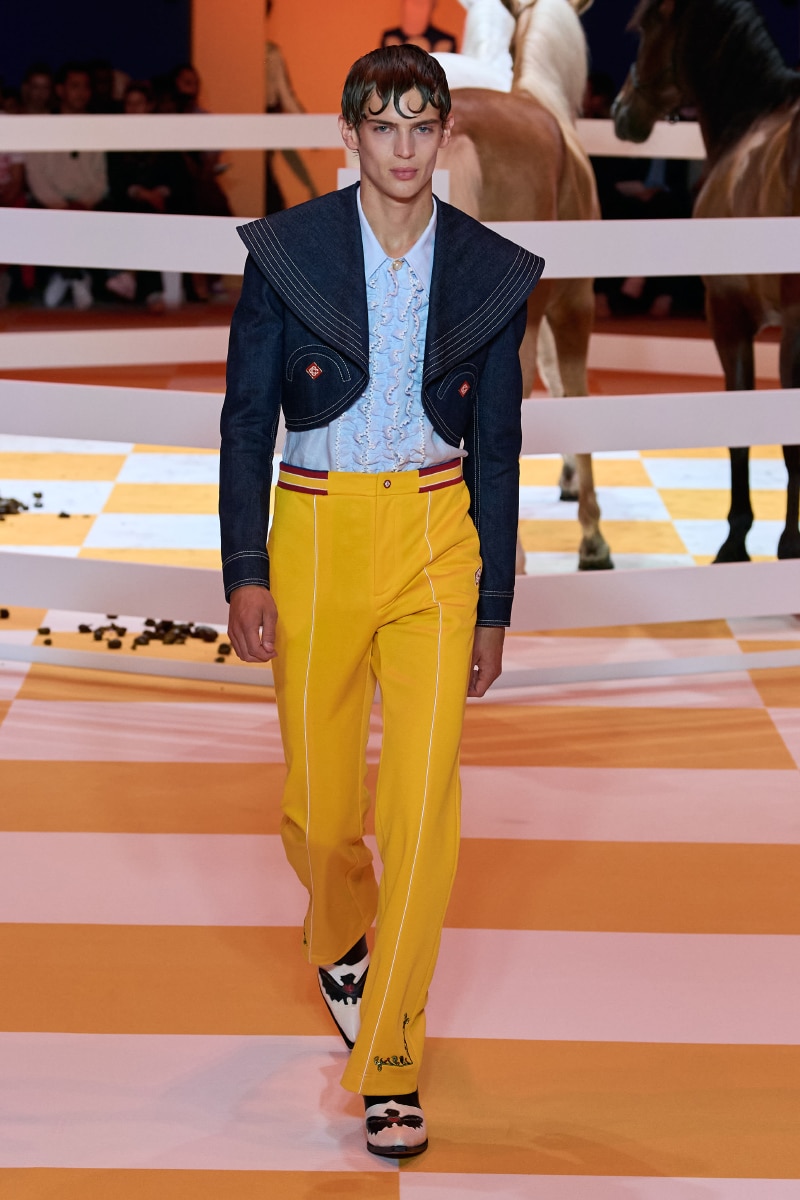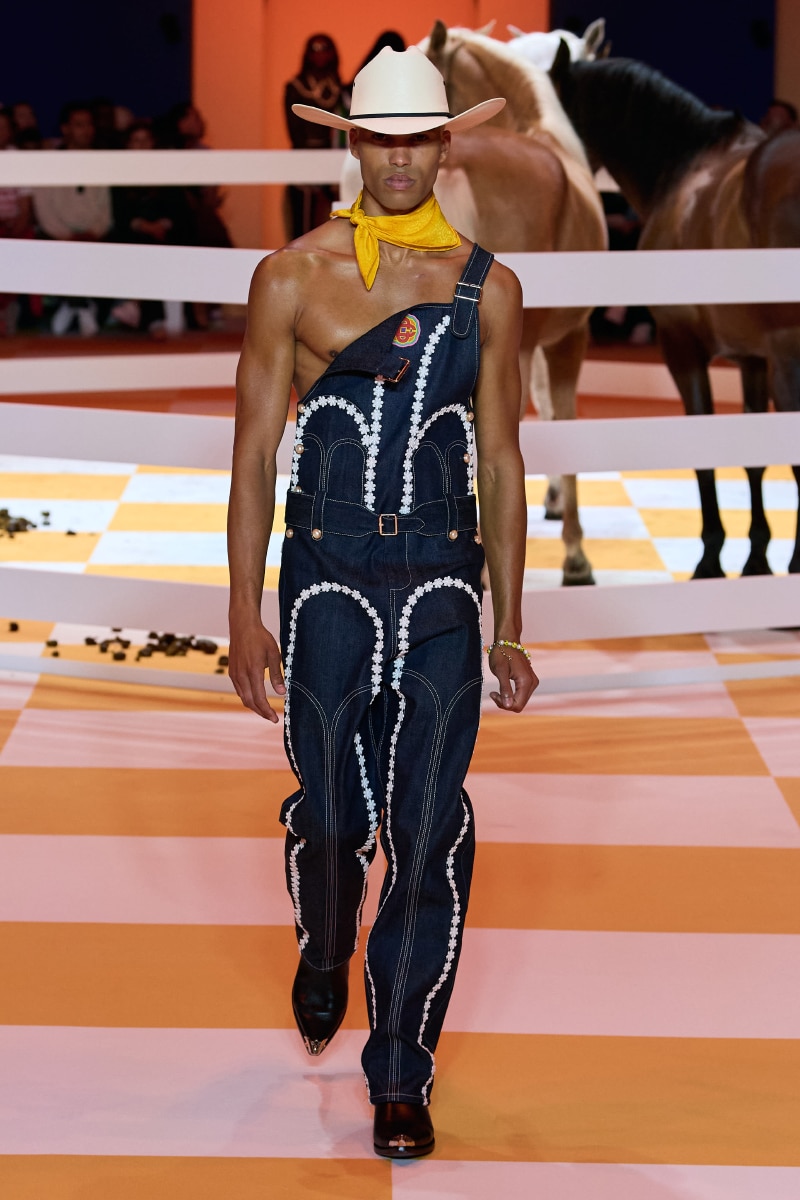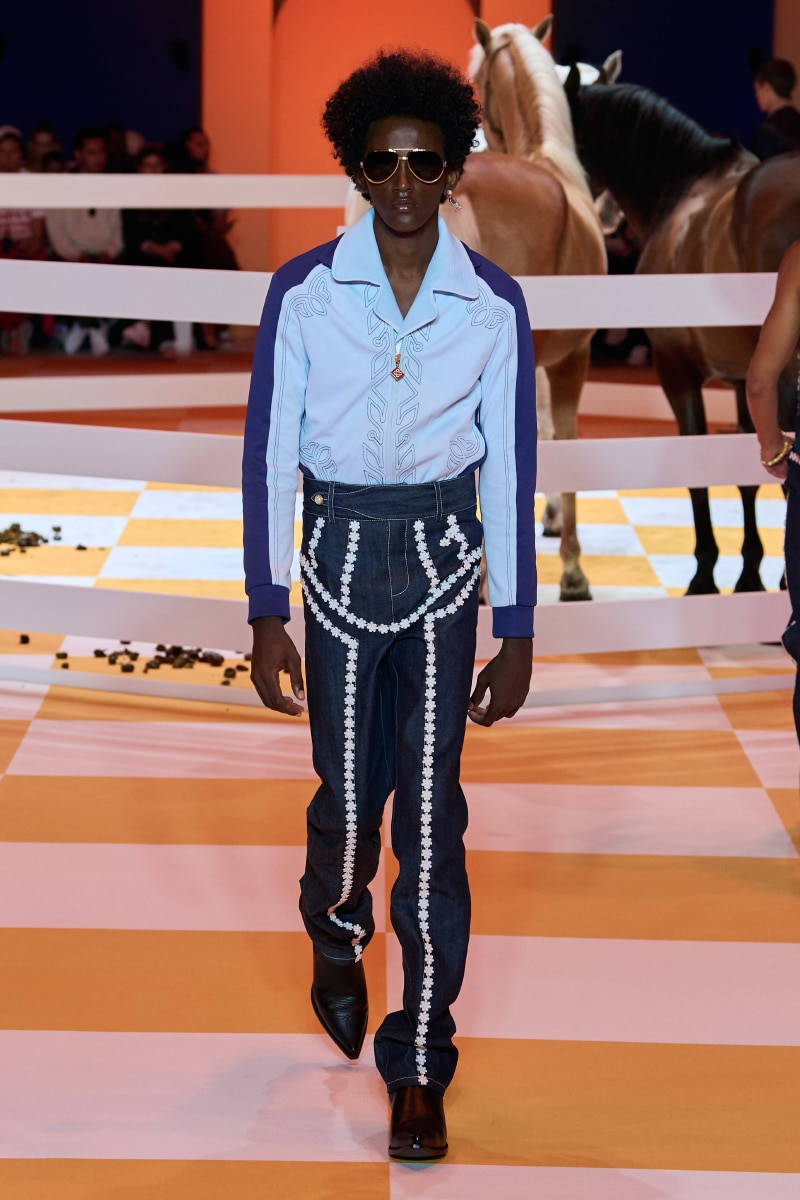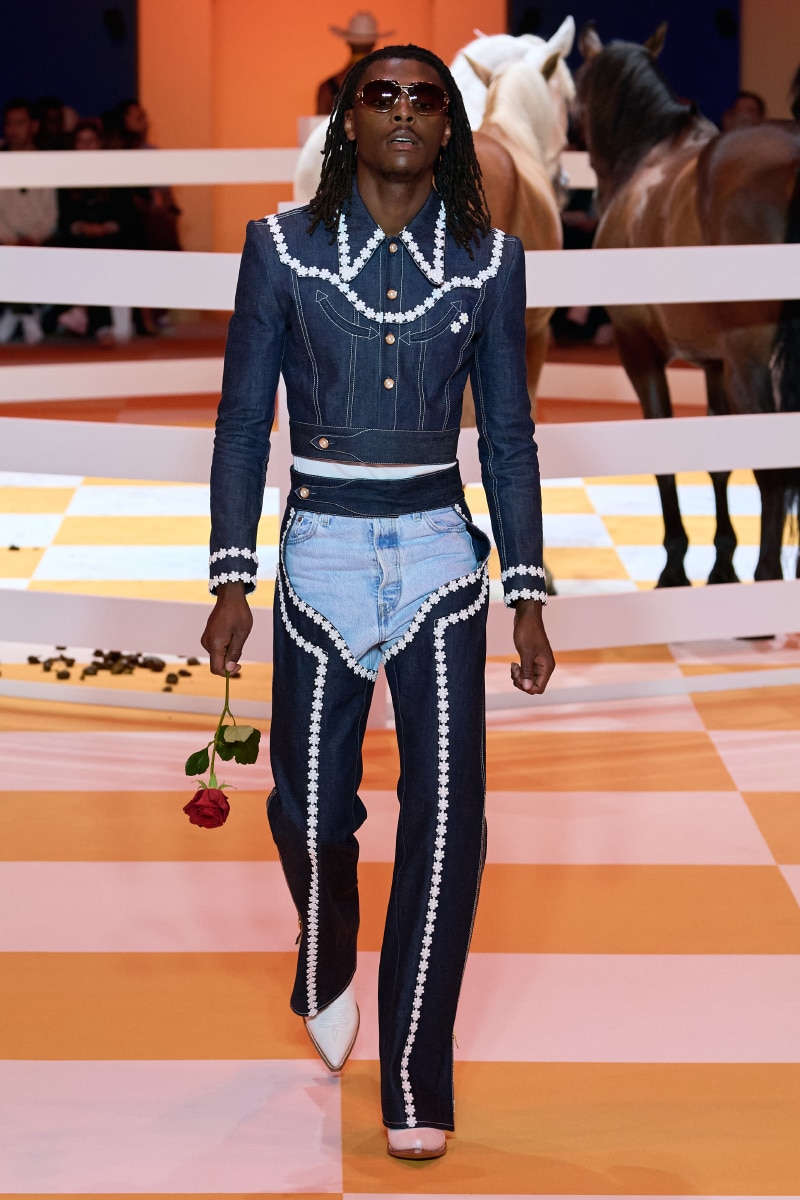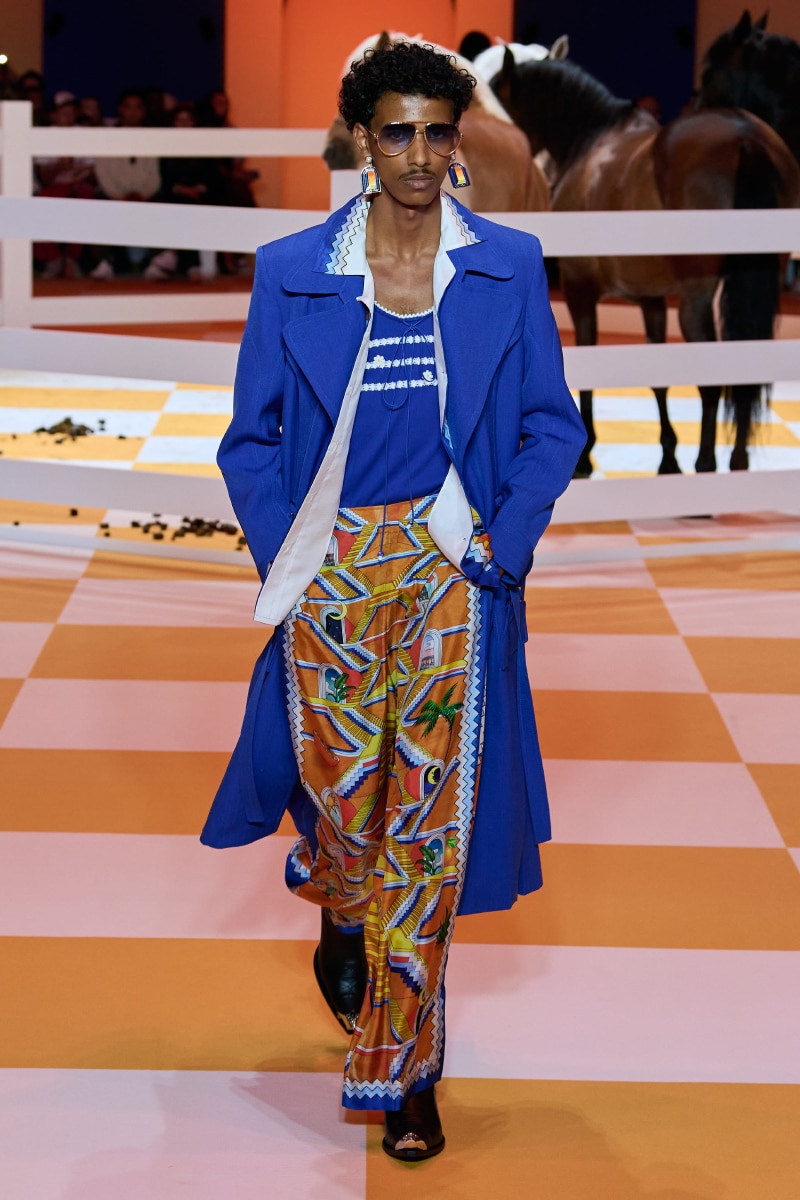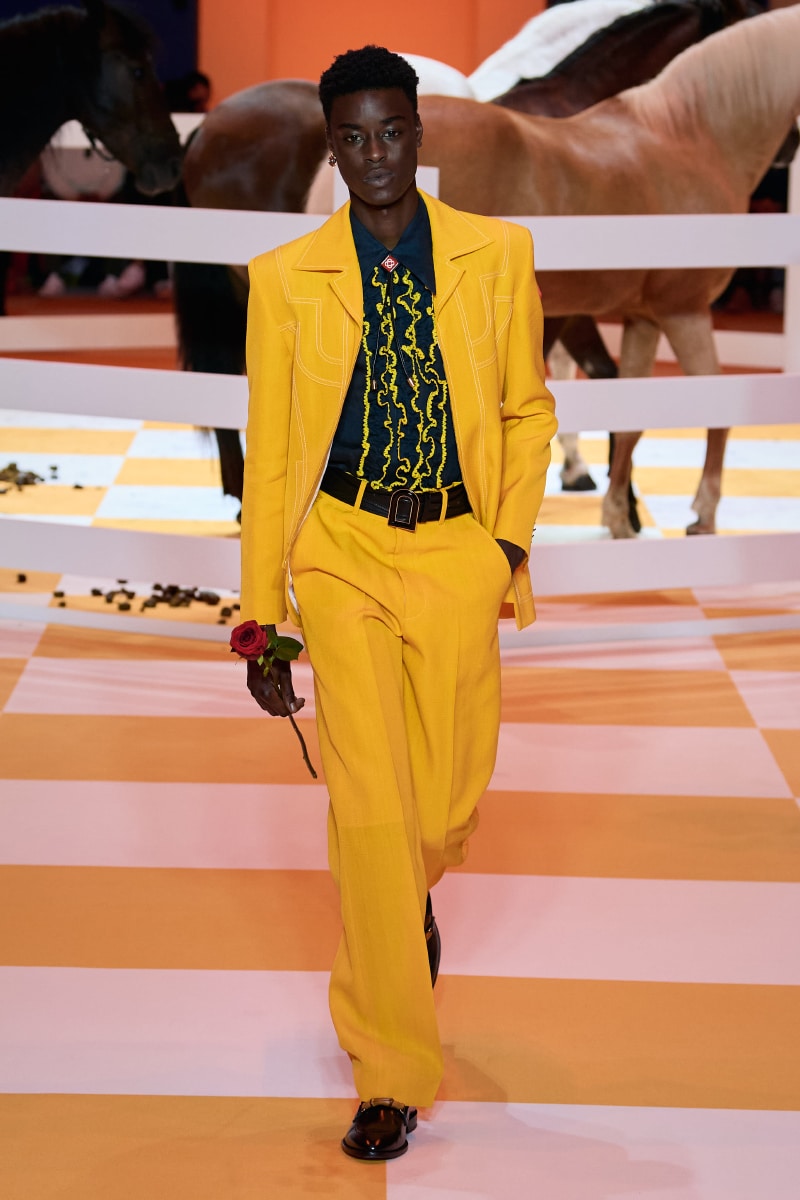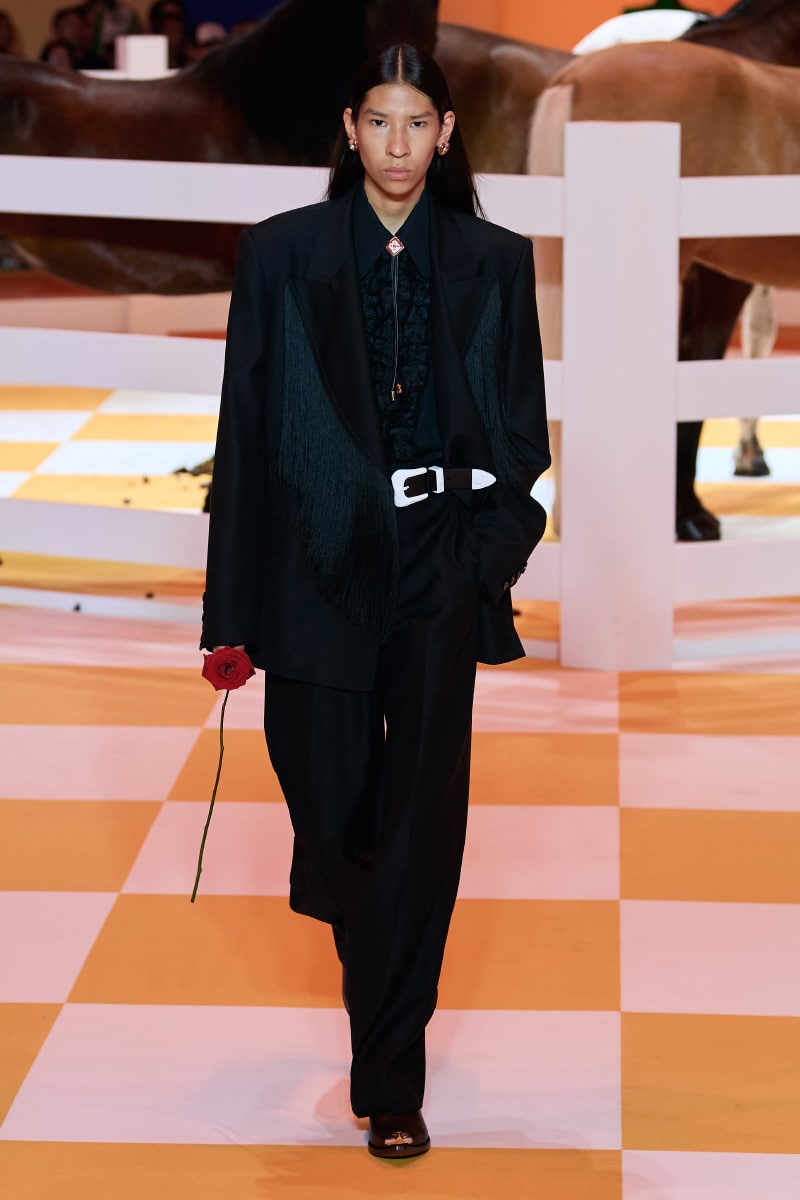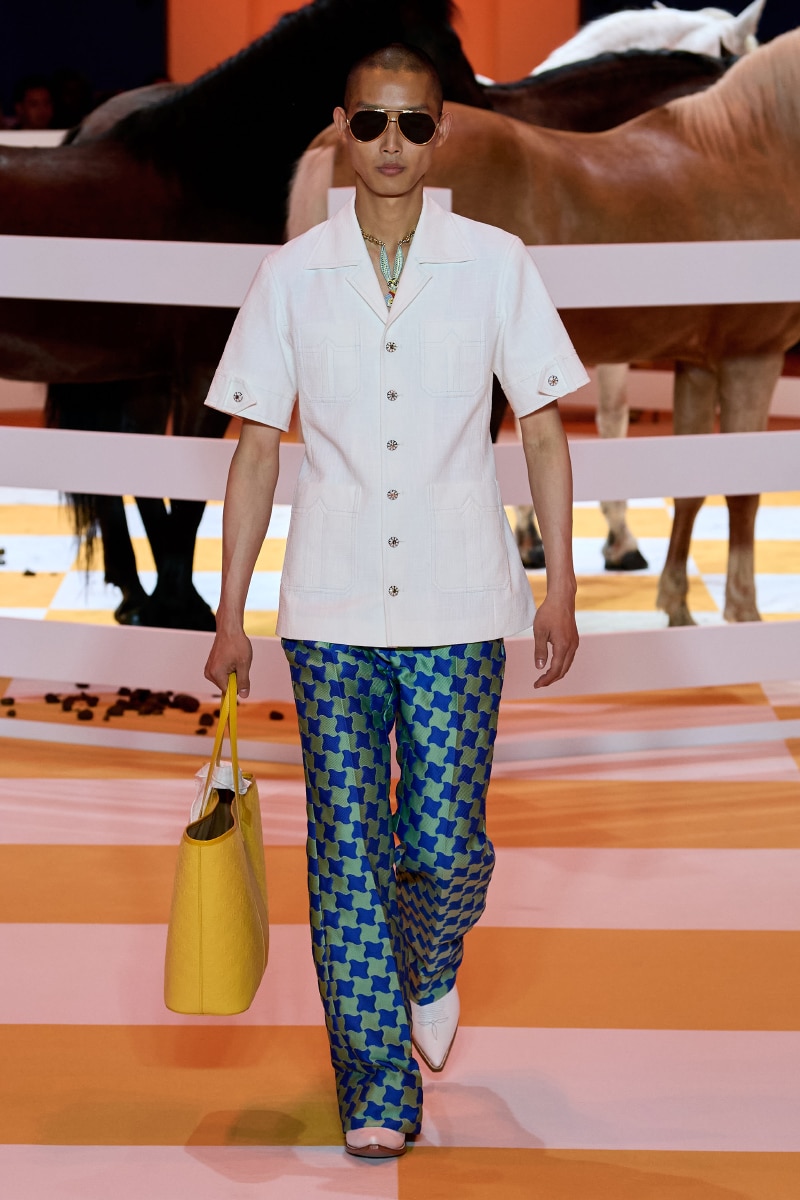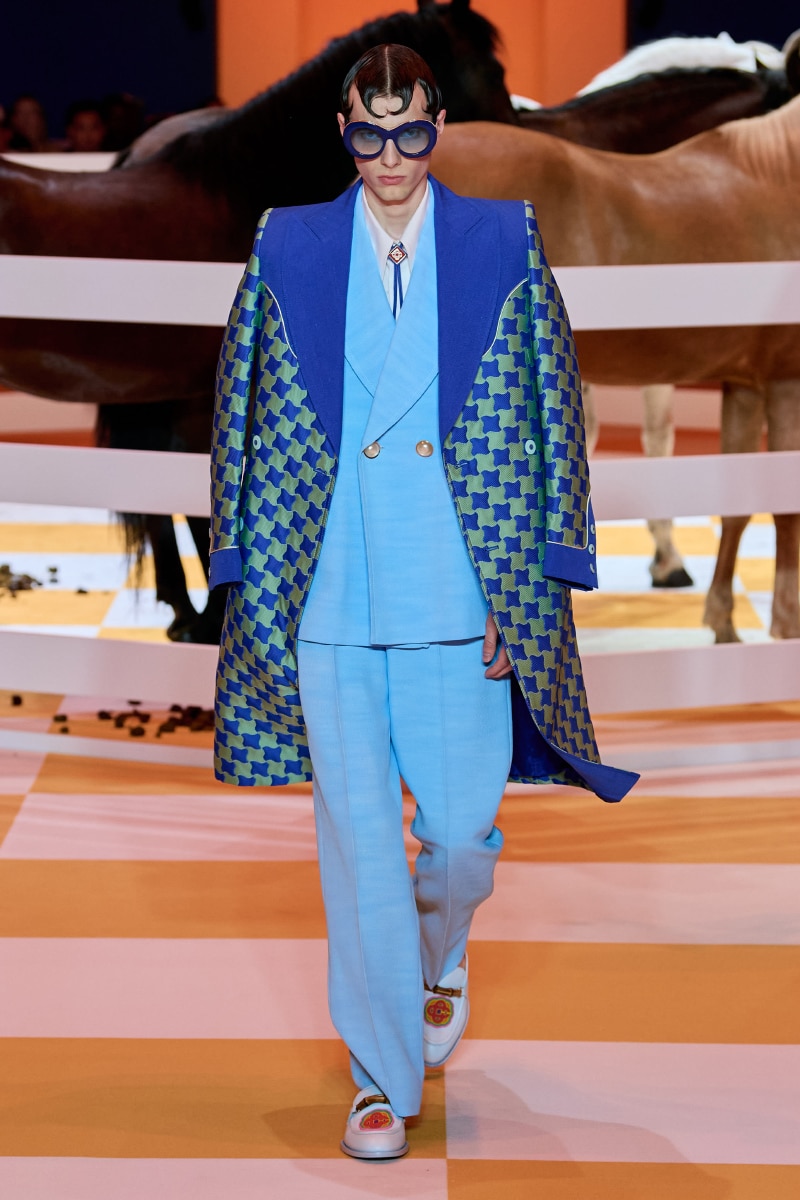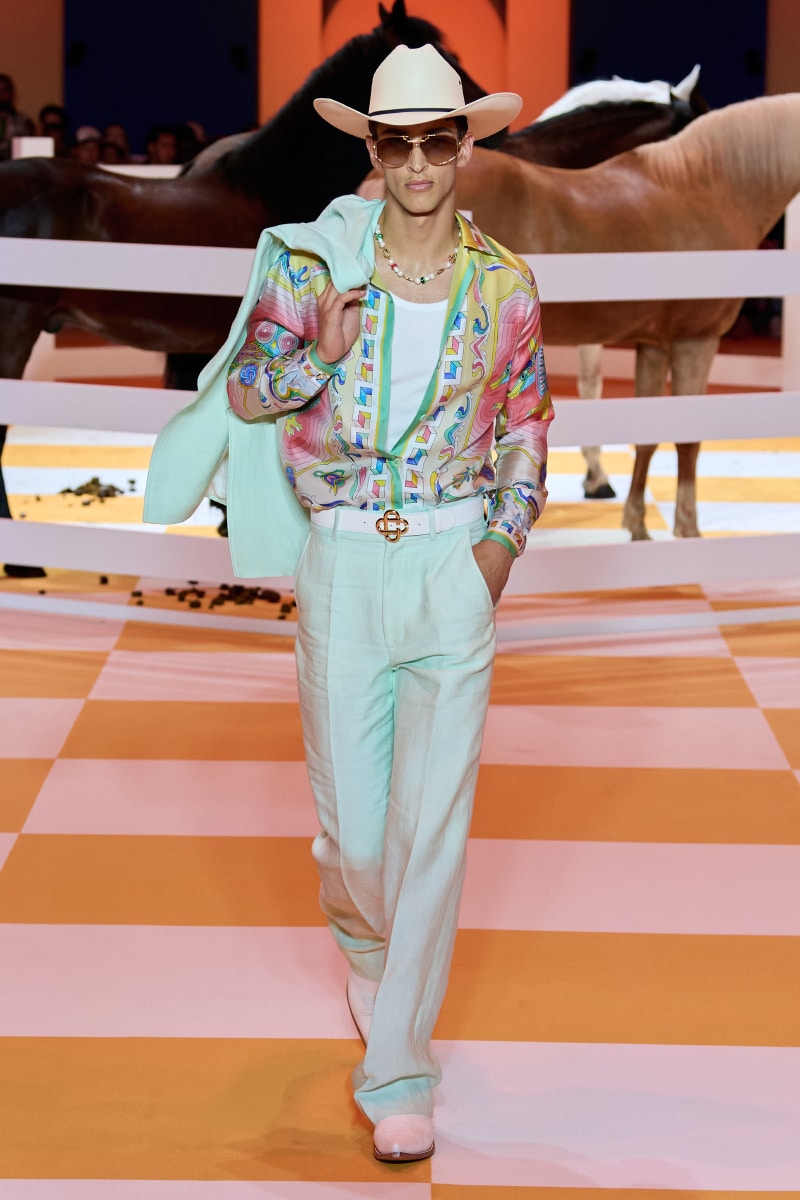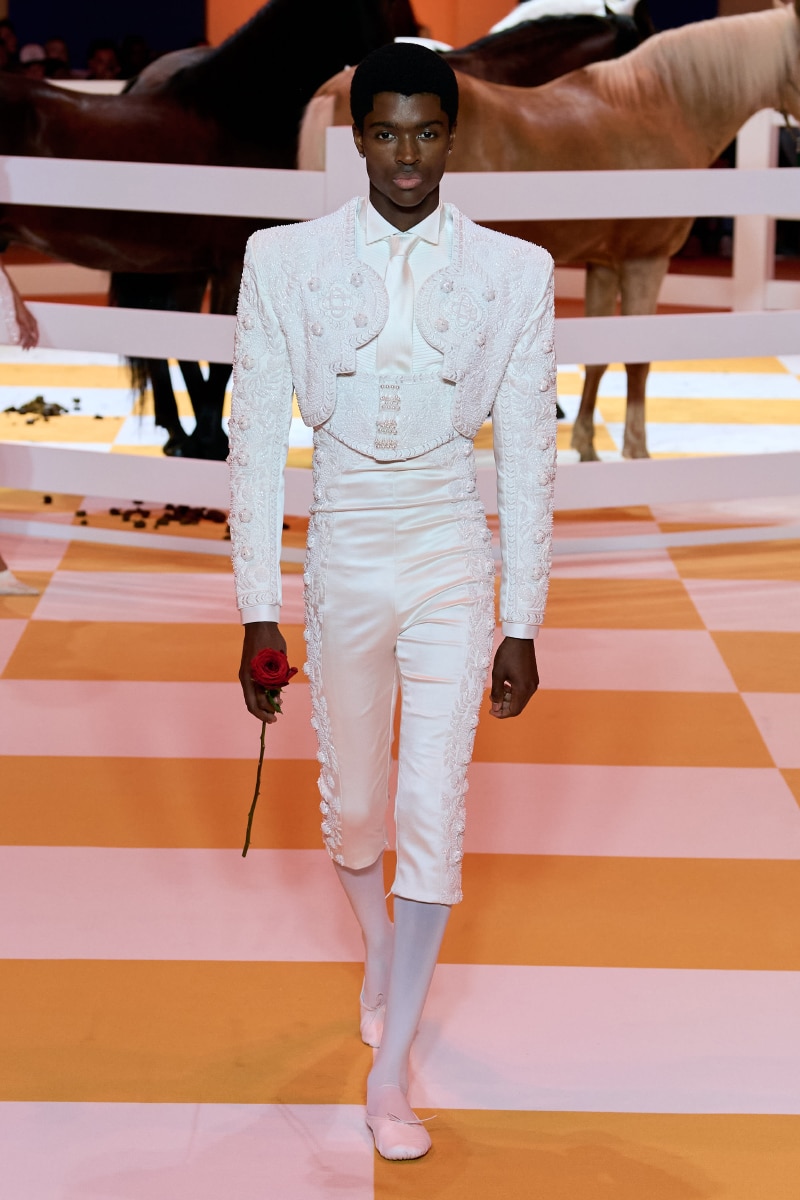 It has been three years since its last fashion show.
CASABLANCA
's return to the catwalks and to Paris Fashion Week was one of the most eagerly awaited, as during the whole period of the pandemic it was kept in the background, but this is over, Casablanca is back to stay, and let's hope it doesn't leave again.
The French capital has once again been chosen to unveil the Spring/Summer 23 collection called "Futuro Optimisto". It has to do with the harmony of creation and knowing that after the storm there is always calm. Everything happens for a reason and even the negative always has a positive side. There has been a hiatus in terms of shows, but its return has been so spectacular that all this time of disconnection no longer matters. Now only the future makes sense; and the future and all that the brand has ahead of it is so bright that it makes one get even stronger in the face of all kinds of doubts and adversities and dissolve limiting beliefs, elevating them to become masters of one's own destinies, letting the beauty of the world unfold naturally.
Precisely that is what happened at the show, which displayed beauty in all its splendour. Everything was beautiful, from the impressive staging and location to the 4 horses accompanied by cowboys from the west coast of Mexico that stood in the centre of the catwalk on a mustard and white chess patterned floor. This beautiful scene perfectly matched two of the three parts in which Charaf Tajer's proposal was divided, vaqueros and phantastica; the remaining third part was nature & architecture.
Charaf's proposal features a delicate interweaving of beads on dresses, tops and skirts using an artisanal hand-embroidery technique. Outerwear and jeans feature a new sustainable technique using a single 100% recycled polyester thread. Silk clothing remains a staple of the collection, which continues to serve as a vehicle for Casablanca's storytelling: this season it illustrates psychedelic night skies in Oaxaca and custom watercolor interpretations of nature scenes by Oaxacan artisans. Casablanca jewelry doubles the collection's offerings, in the form of bracelets adorned with natural pearls, psychedelic mushrooms, horseshoes, cacti and natural stones, while enamel necklaces and intricate beading decorate 18k plated earrings. The classic Casablanca monogram is omnipresent throughout the collection.
Following the runway show, a special limited edition T-shirt featuring a Zapotec poem written by acclaimed Mexican poet Natalia Toledo went on sale on Casablanca's website, with all proceeds from the sale of this piece going to the Instituto de Artes Gráficas de Oaxaca, an institution that promotes the arts throughout the community and region, founded by Natalia's late father, renowned Oaxacan artist Francisco Toledo.