Reimaging traditional textile crafts and re-working it into streetwear is in the DNA of exciting young brand KA WA KEY. The label has been on our radar for a while after previously spotting them at London Showrooms.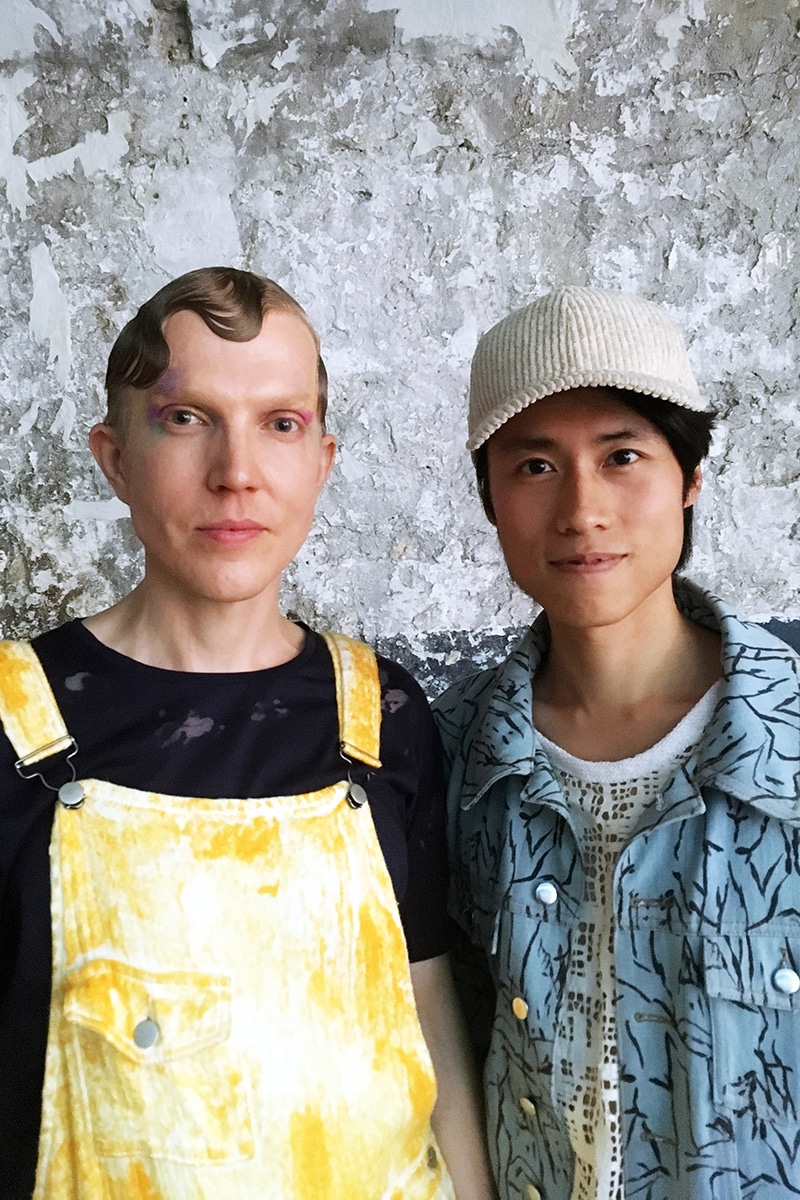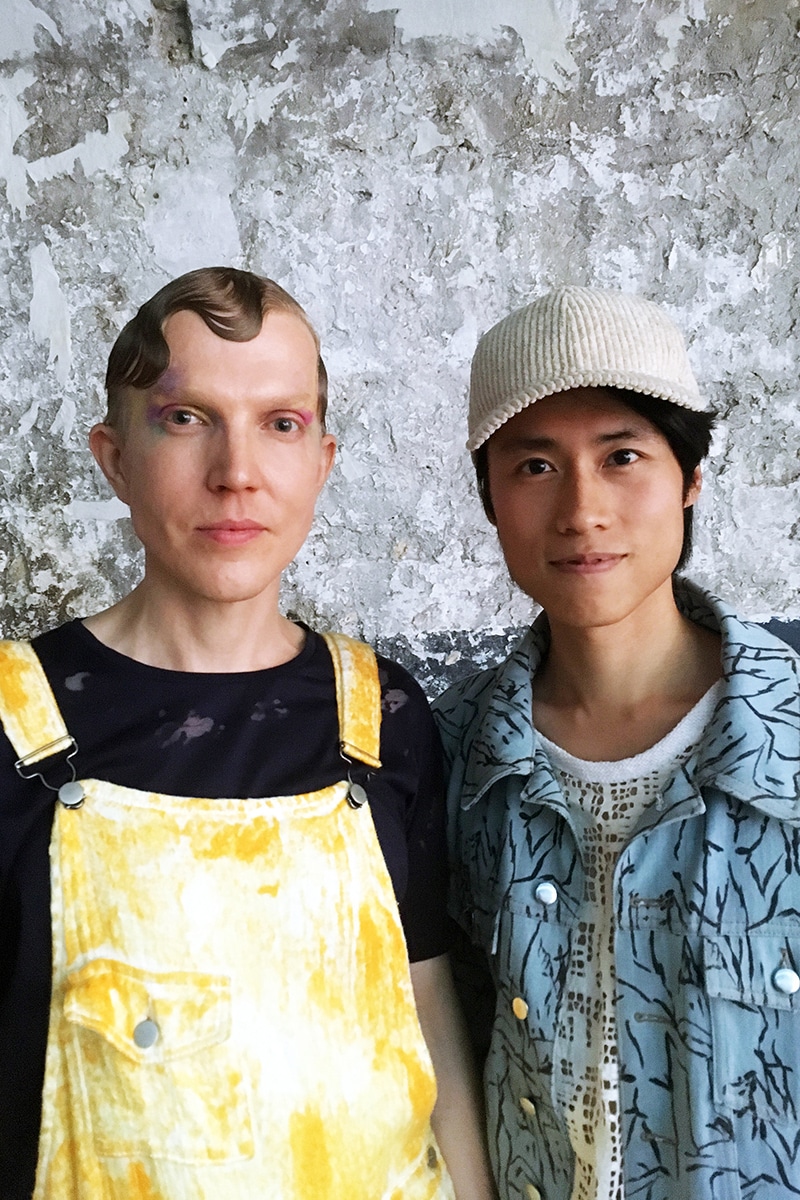 Made up of Key, born in Hong Kong and graduated from the Royal College of Art in London with a Master's degree in Fashion Menswear in 2015, and Finnish born Jarno Leppanen who holds a Master's degree in Arts, we caught up with them at Fashion Foundation Farm in Paris to get to know this brand a bit better before they explode.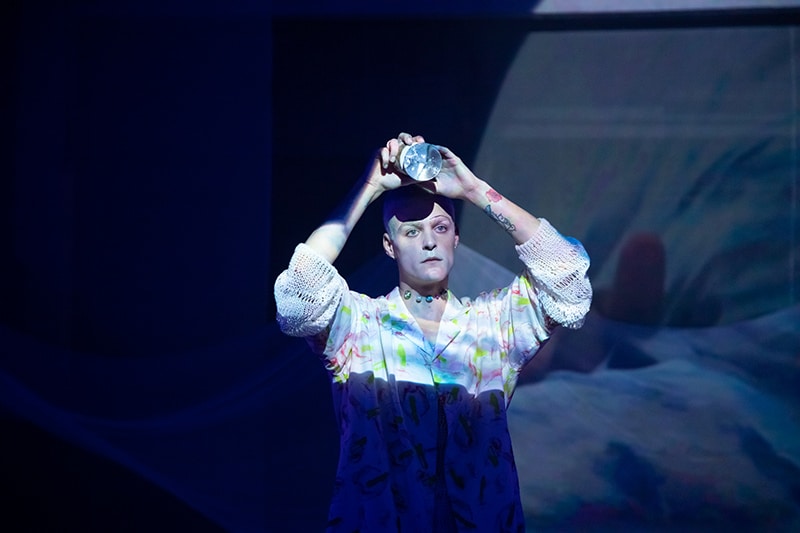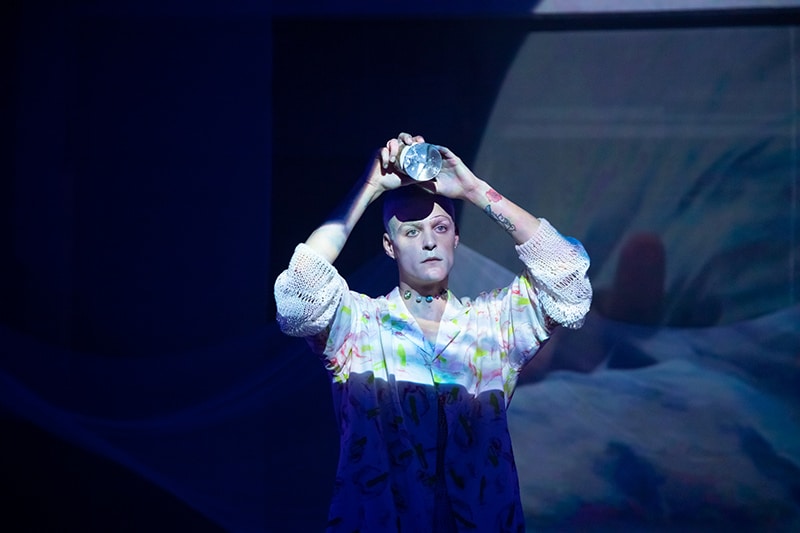 First of all, there are two of you! Key born in Hong Kong and Finnish born Jarno Leppanen. So many questions! How did you both meet?
We met on Grindr in London! A contemporary way to meet people. Hahaha Grindr, connecting people.
Very this century! Now you are a designing duo. Can you describe what the other person does in this collaboration?
We are both involved in the creative processes and design. We've learned to make the best out of our skills and it makes sense to divide the duties. Key is more responsible about technical and production side and Jarno PR and communications.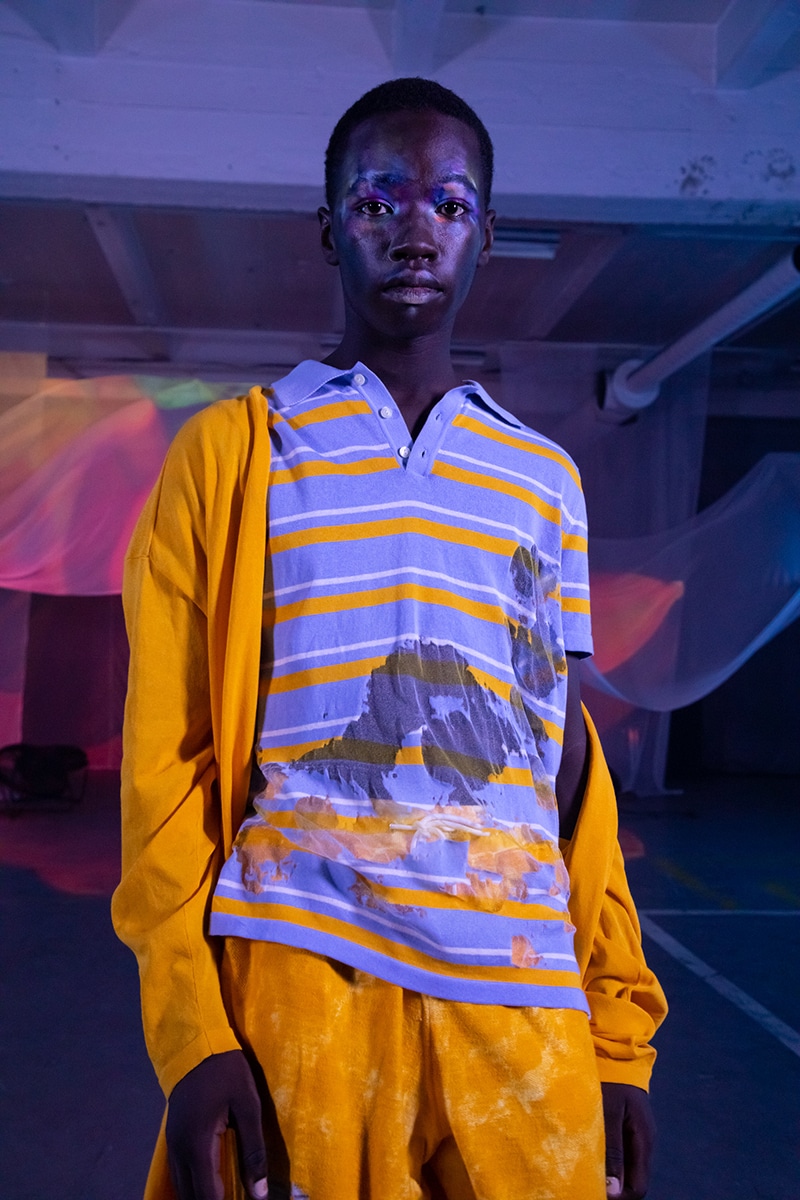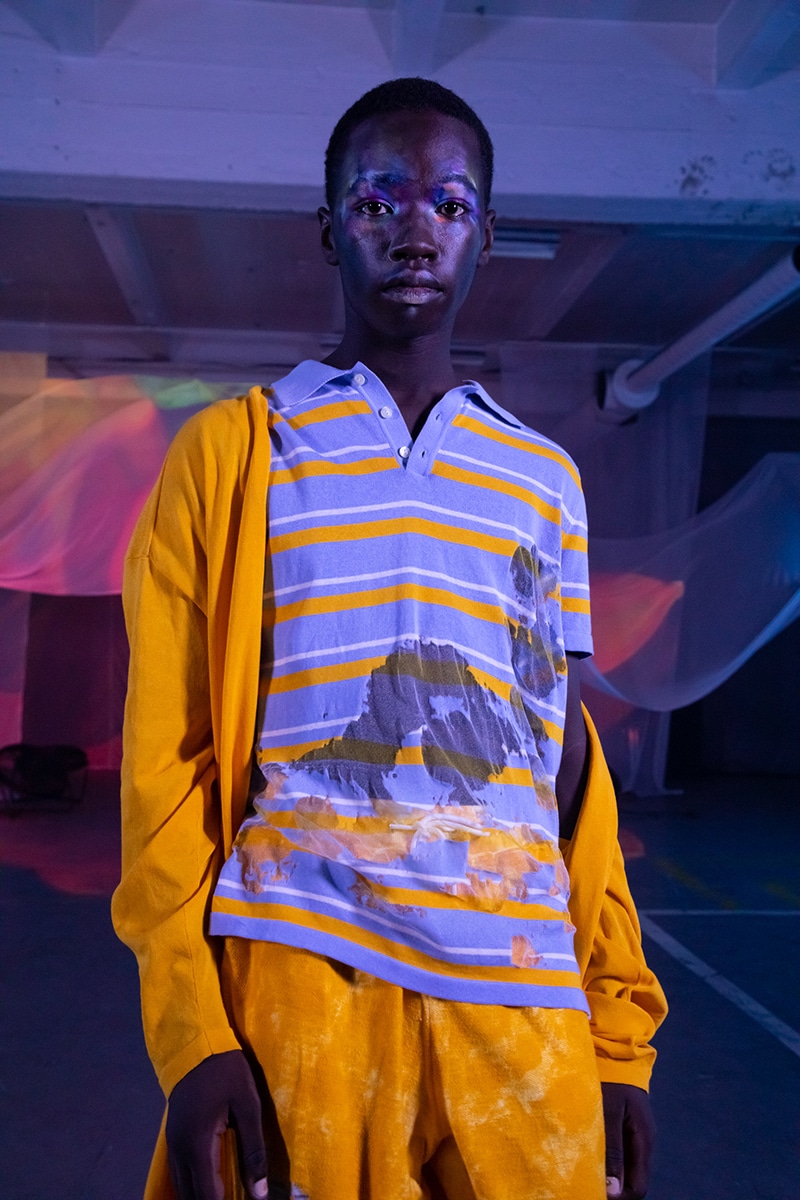 Your work explores the relationship between gender fluidity and Asian & Scandinavian identities, cultures and aesthetics. Which similarities and which differences did you find?
Wow, this would be an essay answer, but we'll take the short cut. Between the two of us, the similarities are aesthetic in general, simplistic with small carefully considered details. Culture is so much bigger issue to tackle, we are trying to find the in-between place to value and respect both cultures. This is what makes everyday life and design processes very interesting, it's a constant learning curve.
Earlier this week we caught your SS20 collection during Paris Fashion Week entitled "What Happens in Grandma's Closet stays in Grandma's Closet". Please tell us the story behind it.
We re-imagined how our grand parent's clothes could have looked when they were younger and all the untold stories and secrets of their lives. We created watercolor hand-painted flower prints, used our signature fabric treatment devore to create sheer distressed fabrics and knits inspired by crochet tablecloths.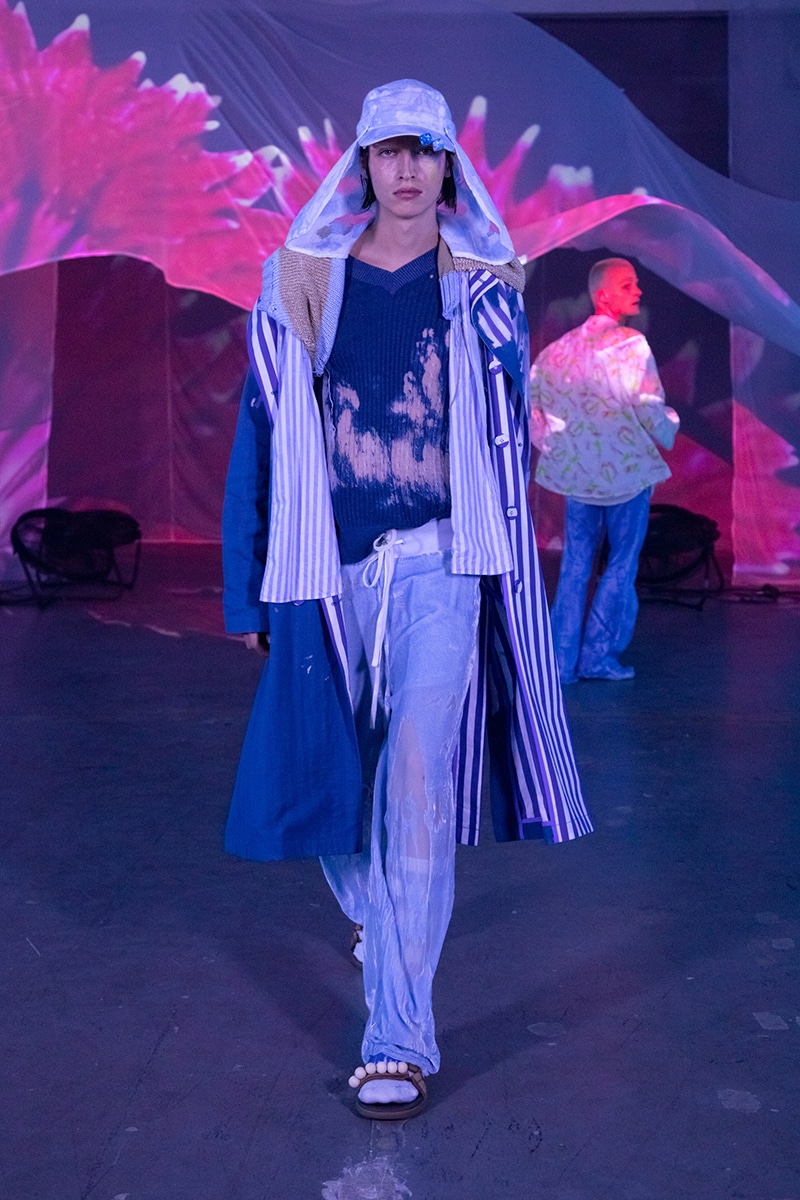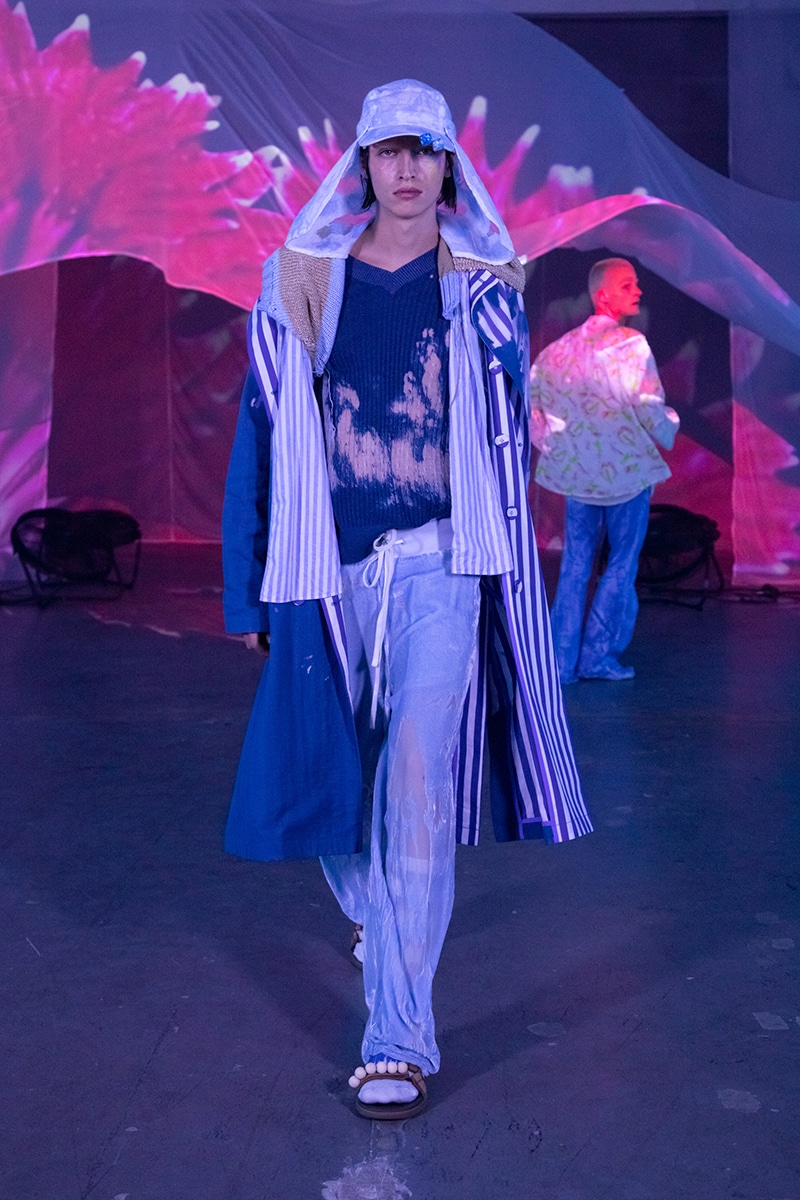 Do you think gender fluidity is becoming more of a generational movement?
Possibly yes. It has bee raised up recently but embraced by generations and this is how it should be. It is time to realize that clothes are part of our identities and ways of expressing it. As fluidity suggest it has the freedom to flow between the traditional gender norms.
Is there a gender-fluid aesthetic beyond black and shapeless? How would you define it?
Haha, yes, black and shapeless could be gender-fluid as well, but gender fluidity is so much more. It is like a living organism which keeps on evolving and changing like everything else. It can be whatever in between the known and of course something unknown. It's a freedom to express yourself without any attachment to the norms.
What part of this collection is a traditional craft and where did the latest fashion technology come in?
The traditional crafts include Devore (the burn-out effect), hand-knitting, hand-painting, etc. And the latest technology includes Zero-D Printing technology which uses dry dye to print on natural fabrics without discharging any pollutants, and innovative materials like Tencel (a new age cellulosic fibers of botanic origin define a new standard of sustainability and natural comfort), Ecovero Viscose, etc.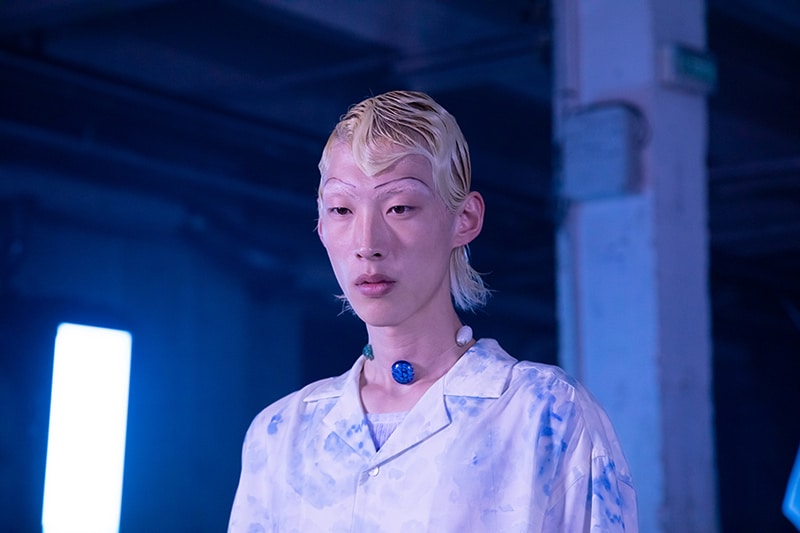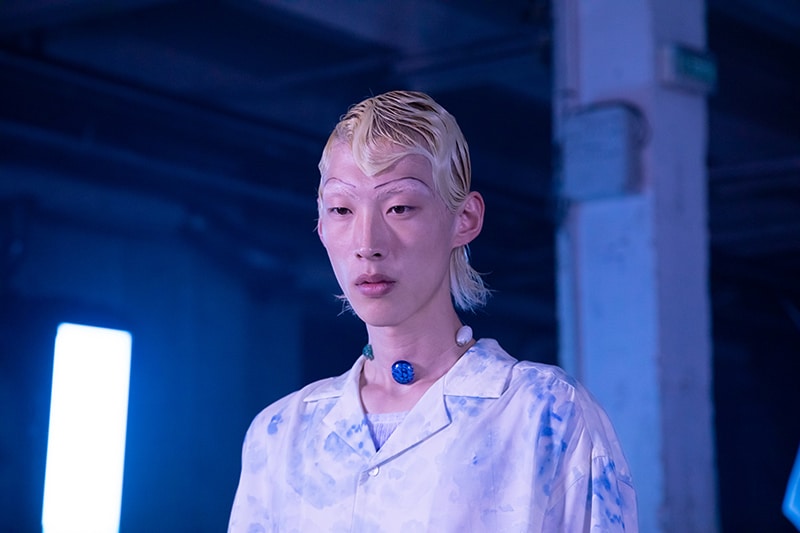 I wanted to comment that Devore conjured imagery of shibori for me. Your textile techniques have garnered attention and KA WA KEY was nominated as one of the semi-finalists of International Woolmark Prize 2019, which really shows the faith that the fashion community has in your talent. Looking ahead, what are your plans for KA WA KEY and where can we see you next!
We love what we did for KA WA KEY in these years – create performance and presentation to connect different talents – to explore and experiment. We want to empower and encourage others and at the same time ourselves to realize potential, untouched areas. Uniting creative and like-minded and people to have a sense of community and creative collaborations.
We love doing what we do, our shows in different cities, keep on moving– New York, Paris, Hong Kong, Tokyo, Helsinki and hopefully many more, who knows? We would love keep on creating garments, using our traditional artisanal methods combined with new ones. Combining fashion and arts with our method, which trust people's potential.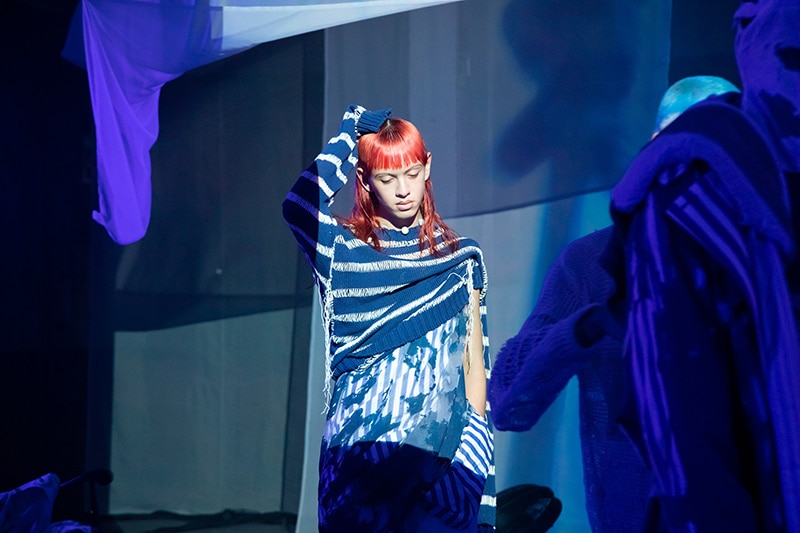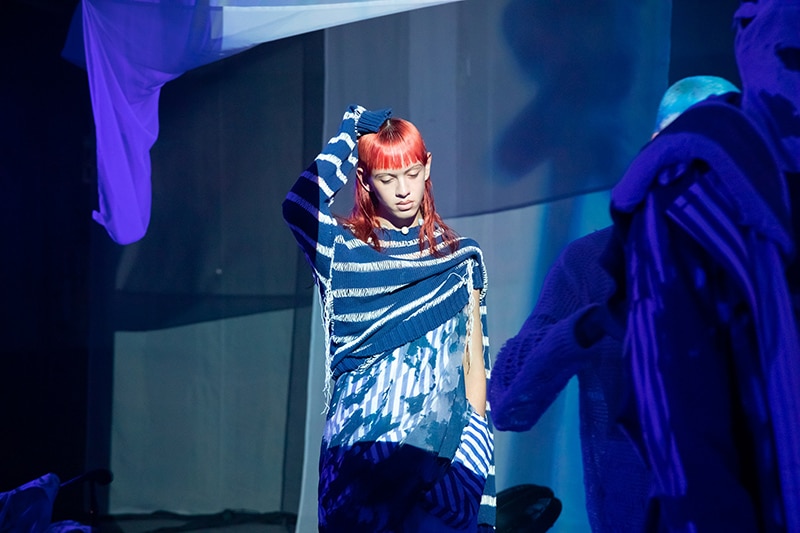 Photos: KA WA Key SS20 at Paris Fashion Week presented by Fashion Farm Foundation