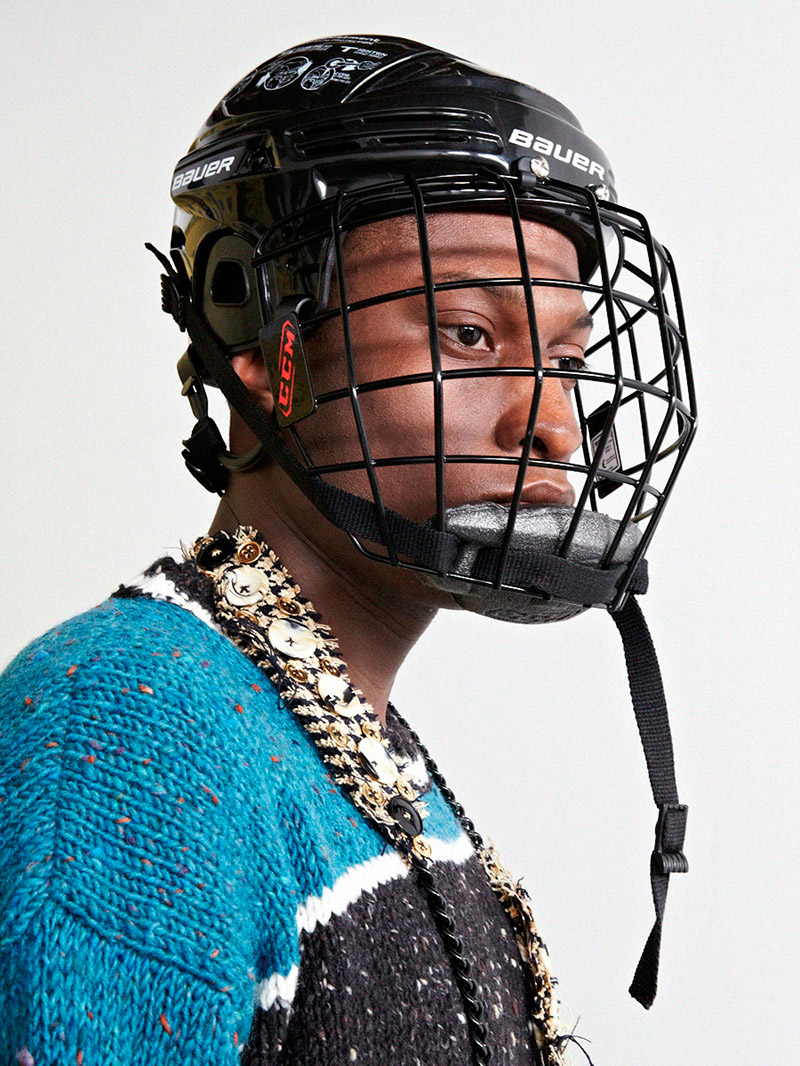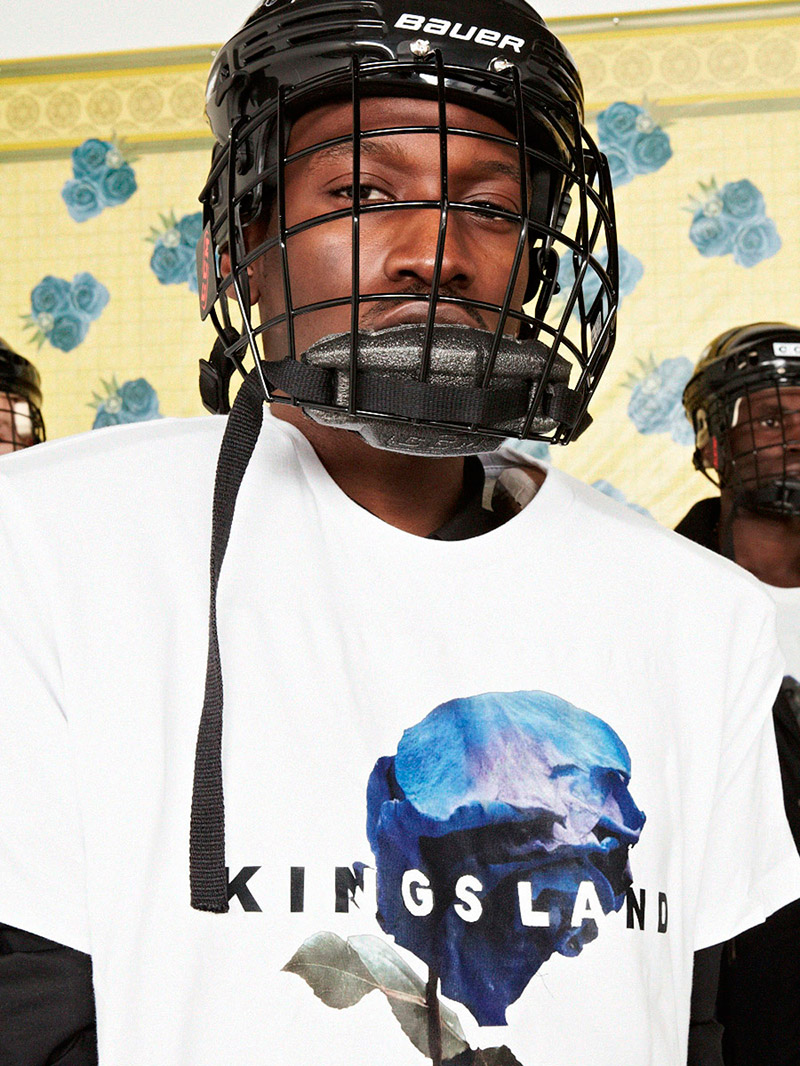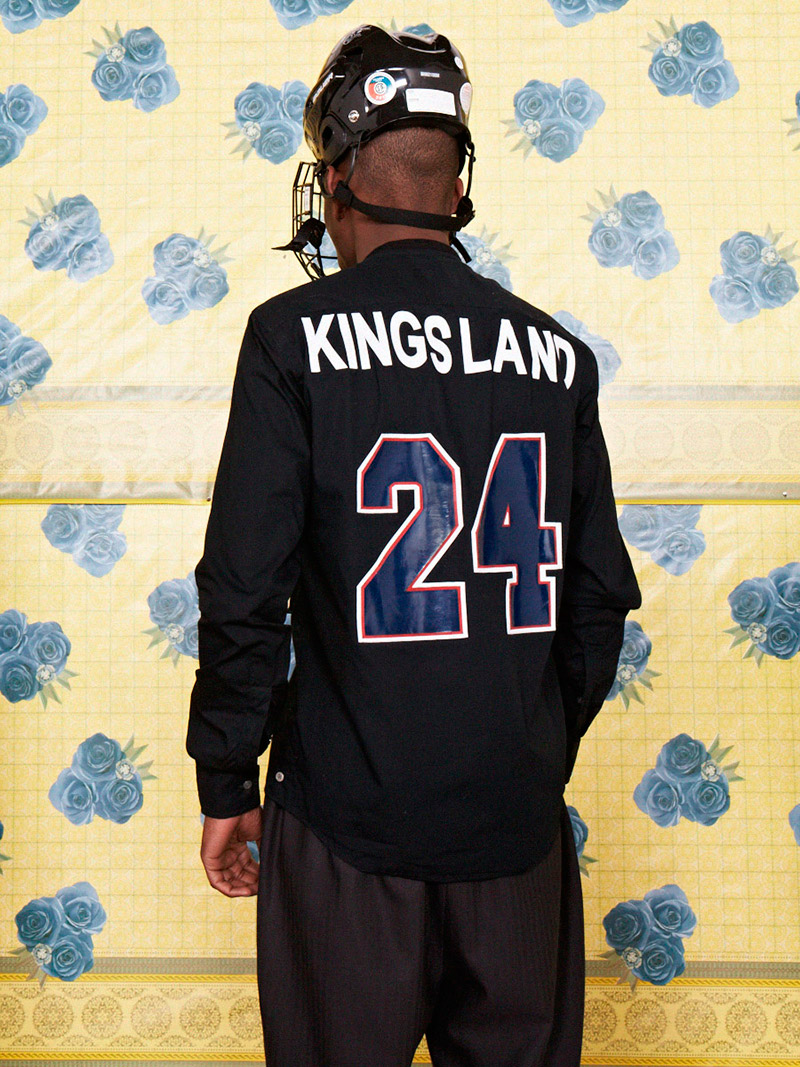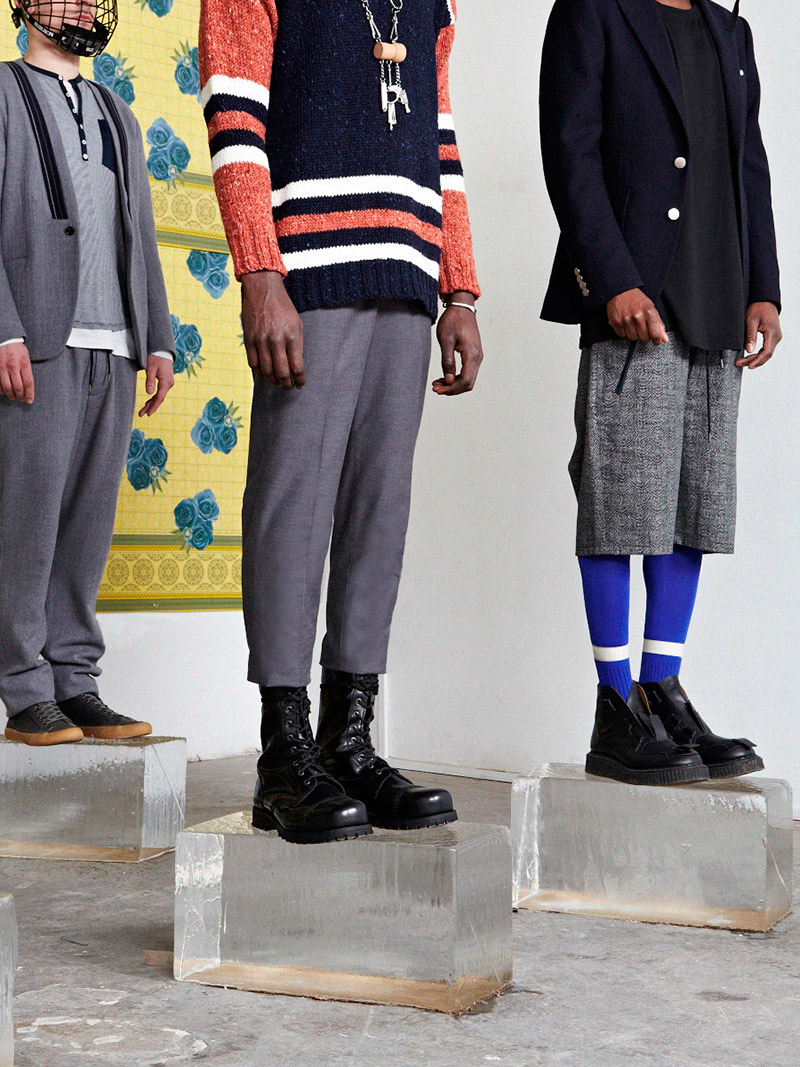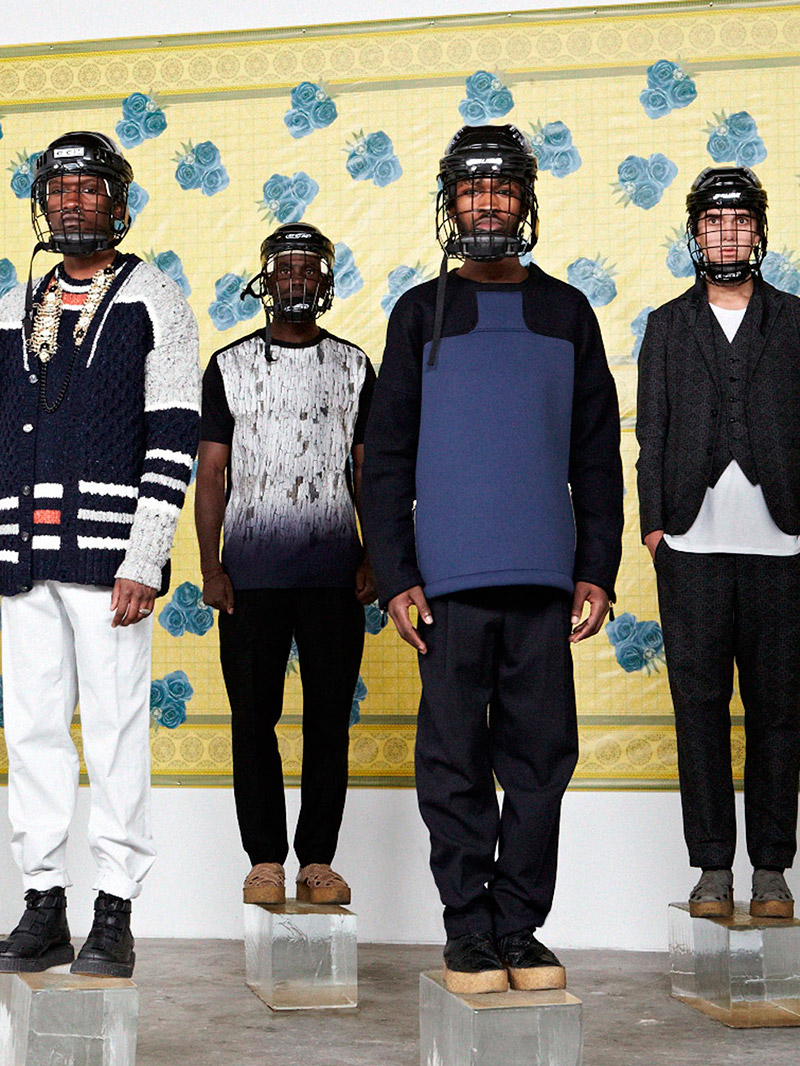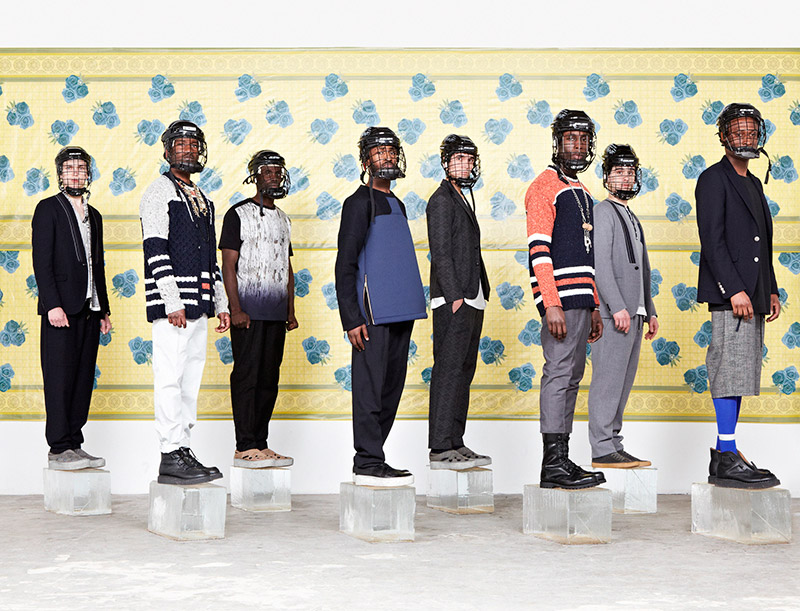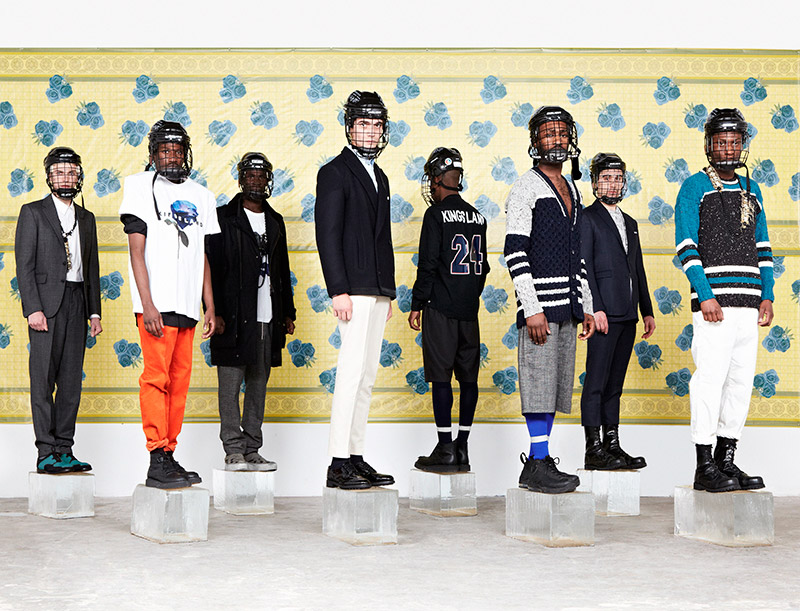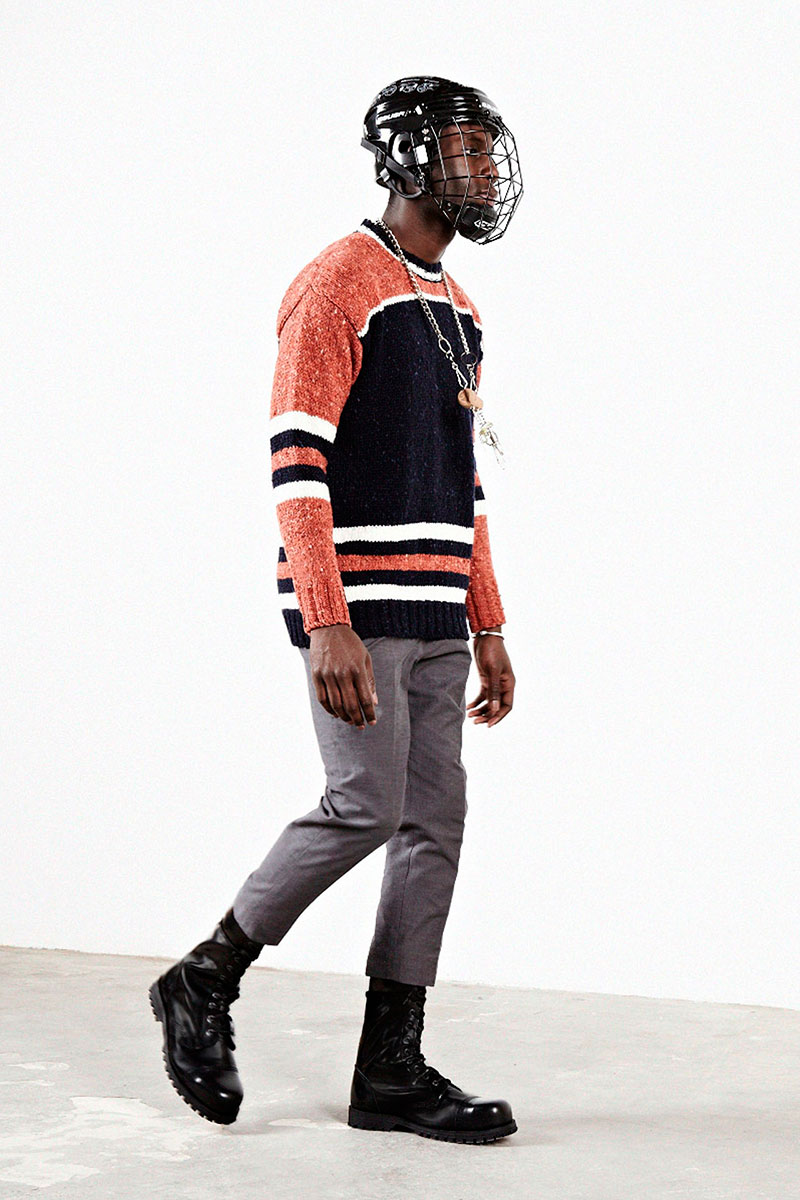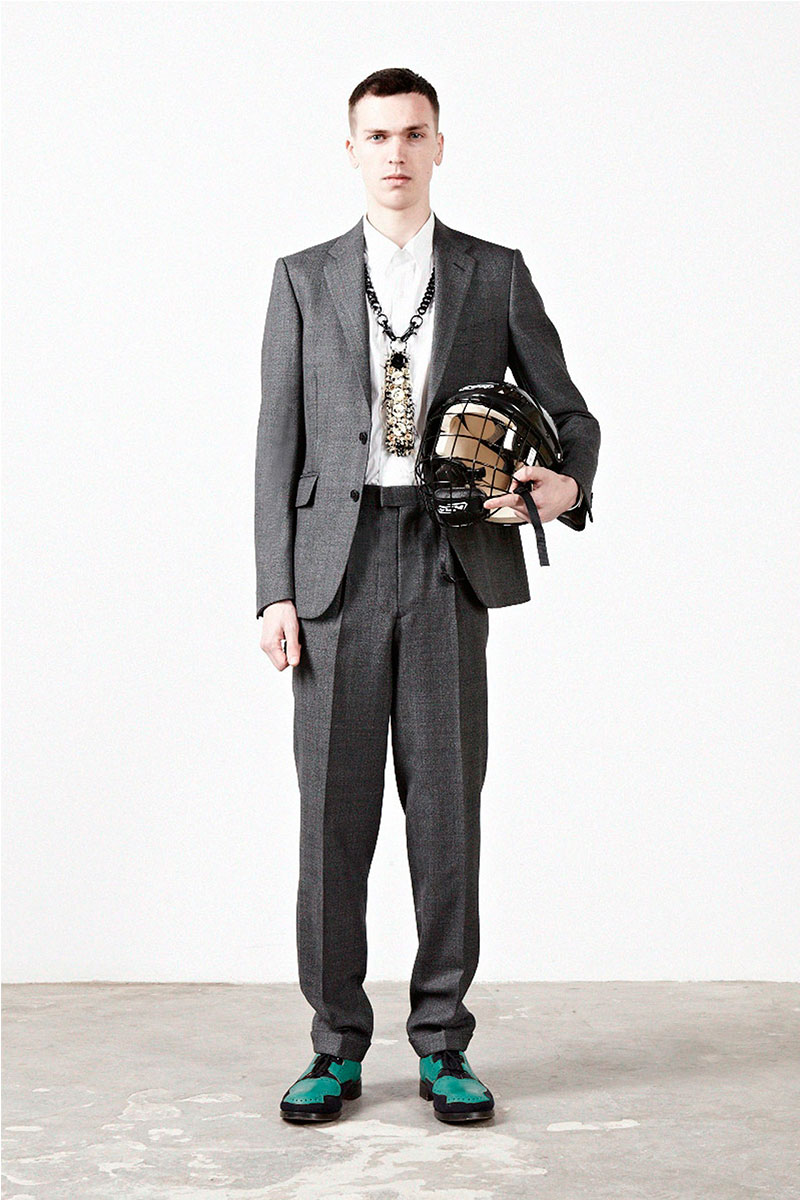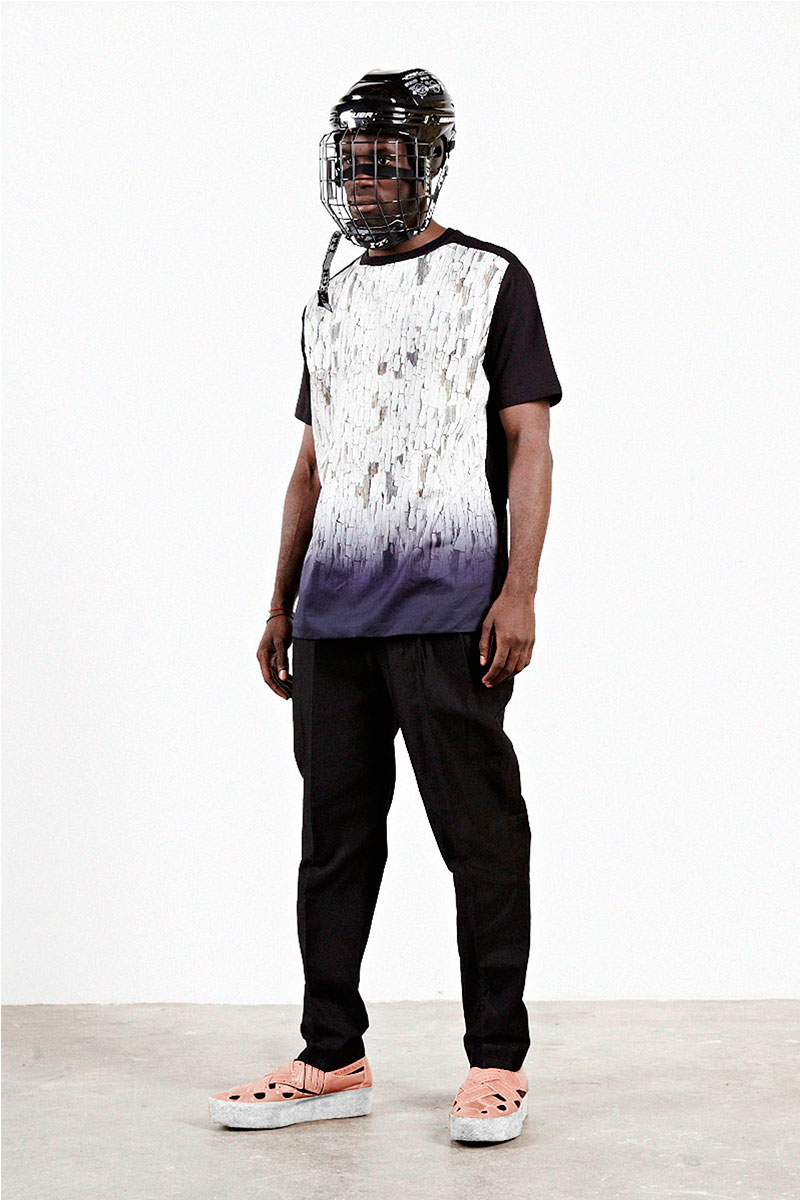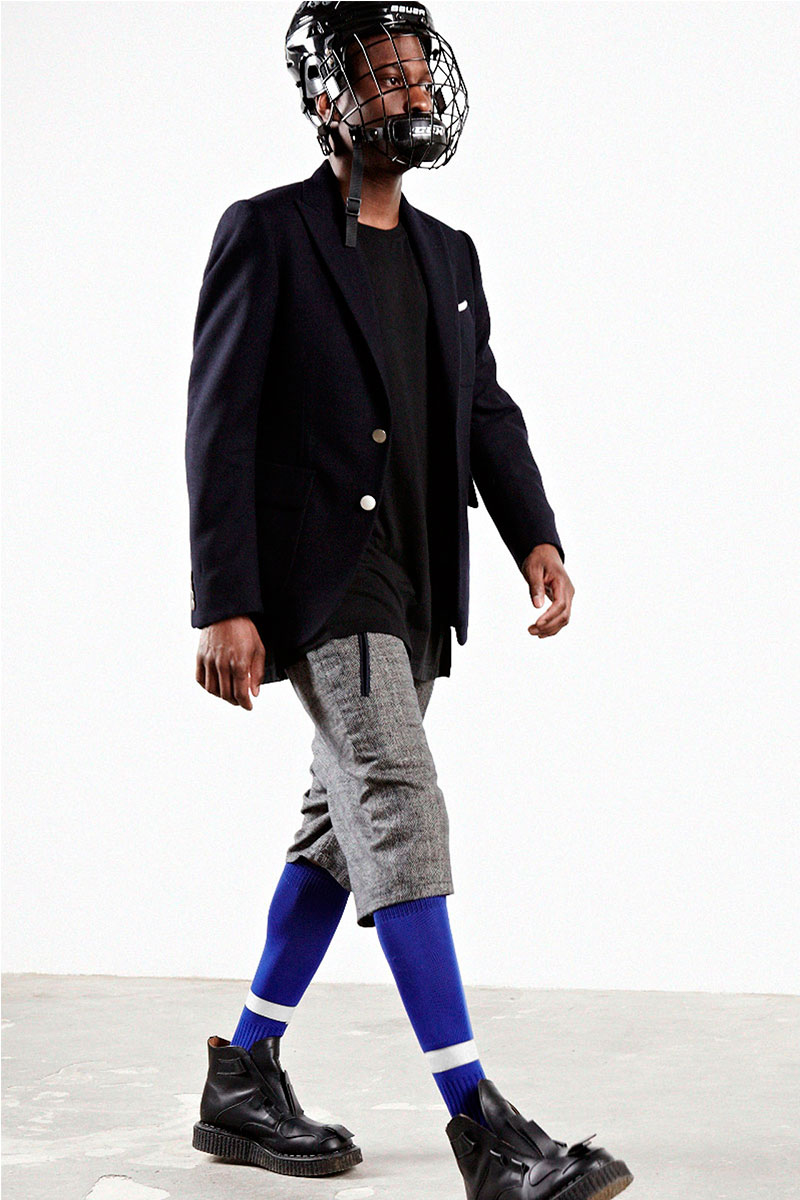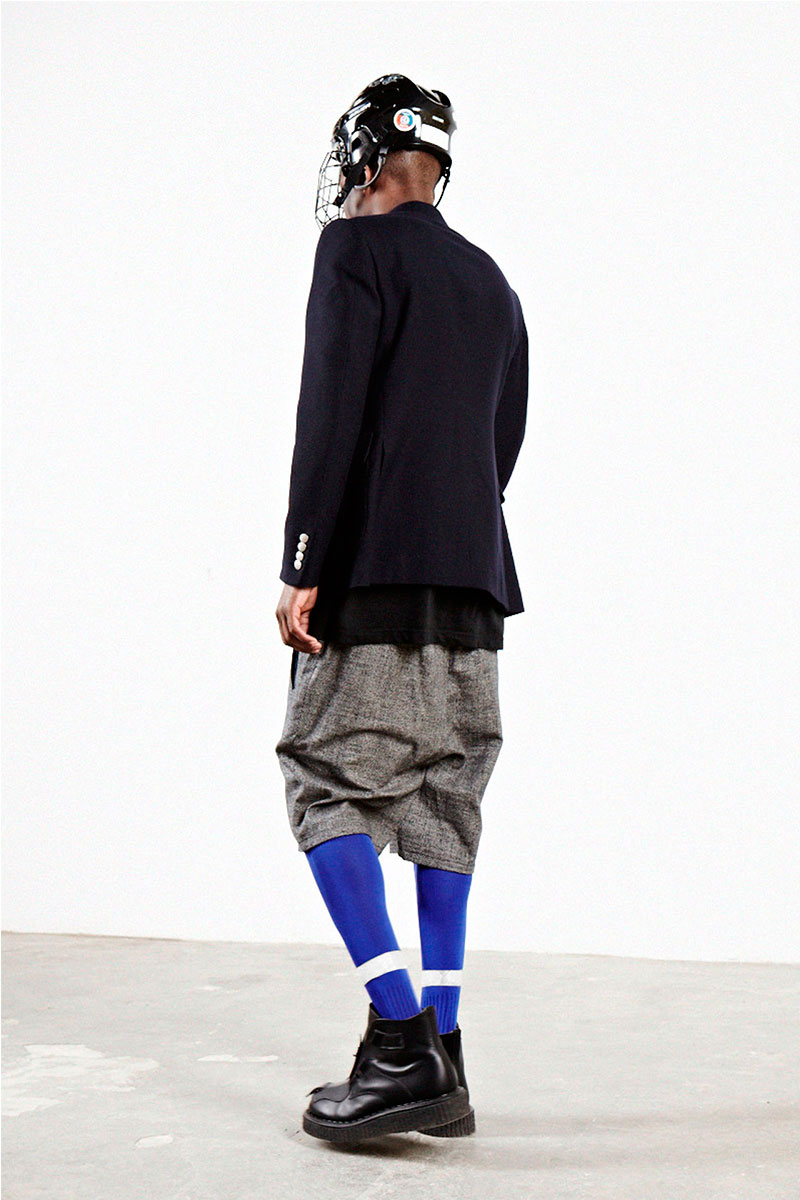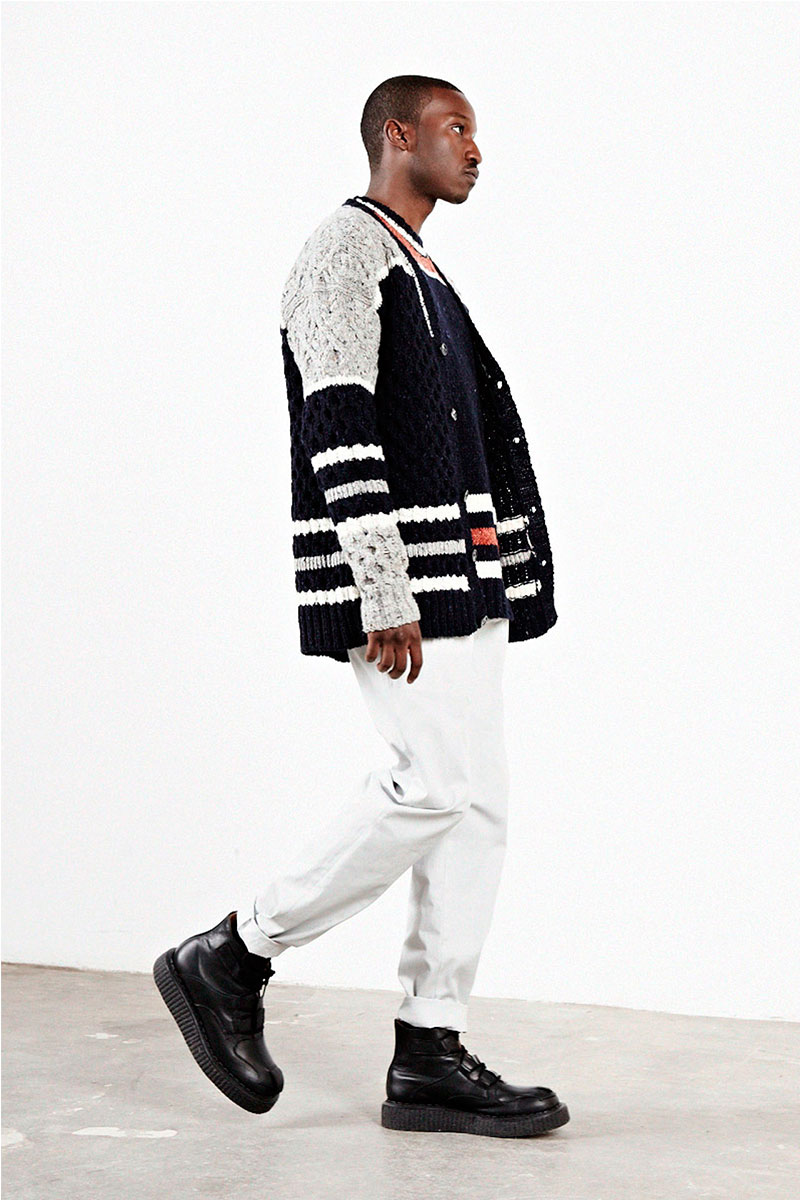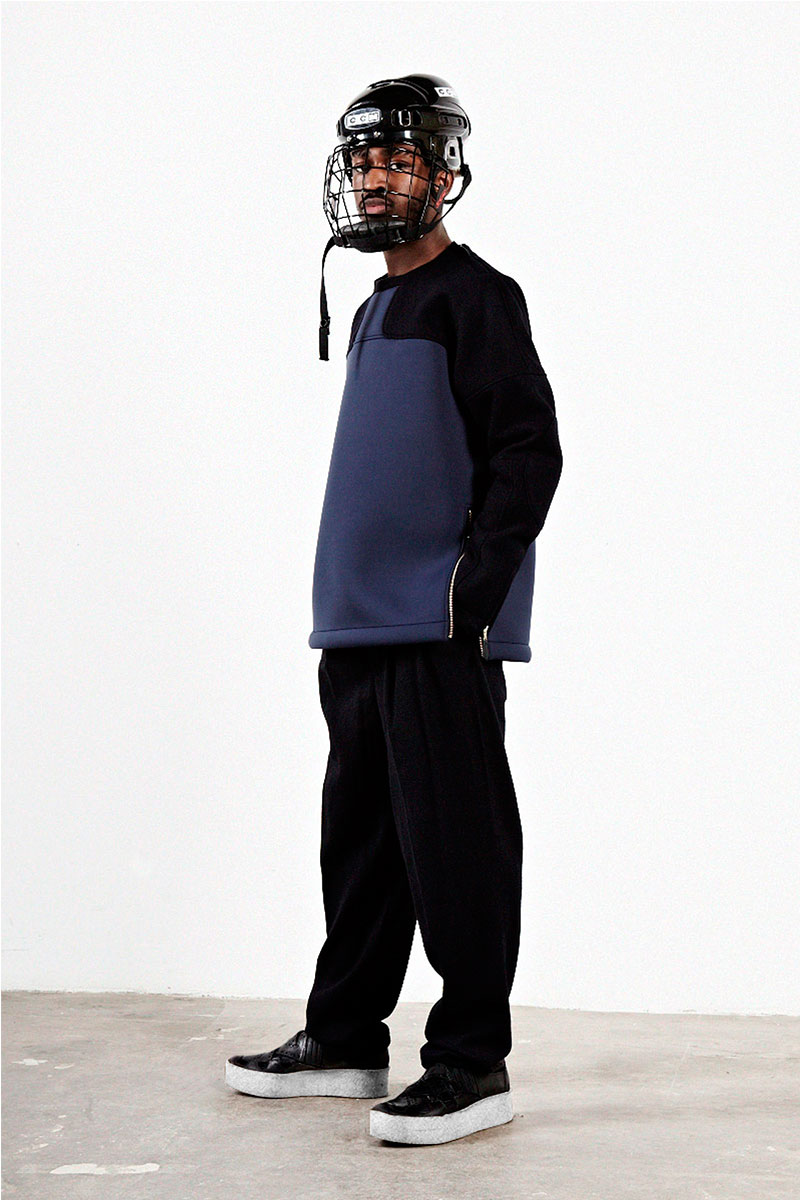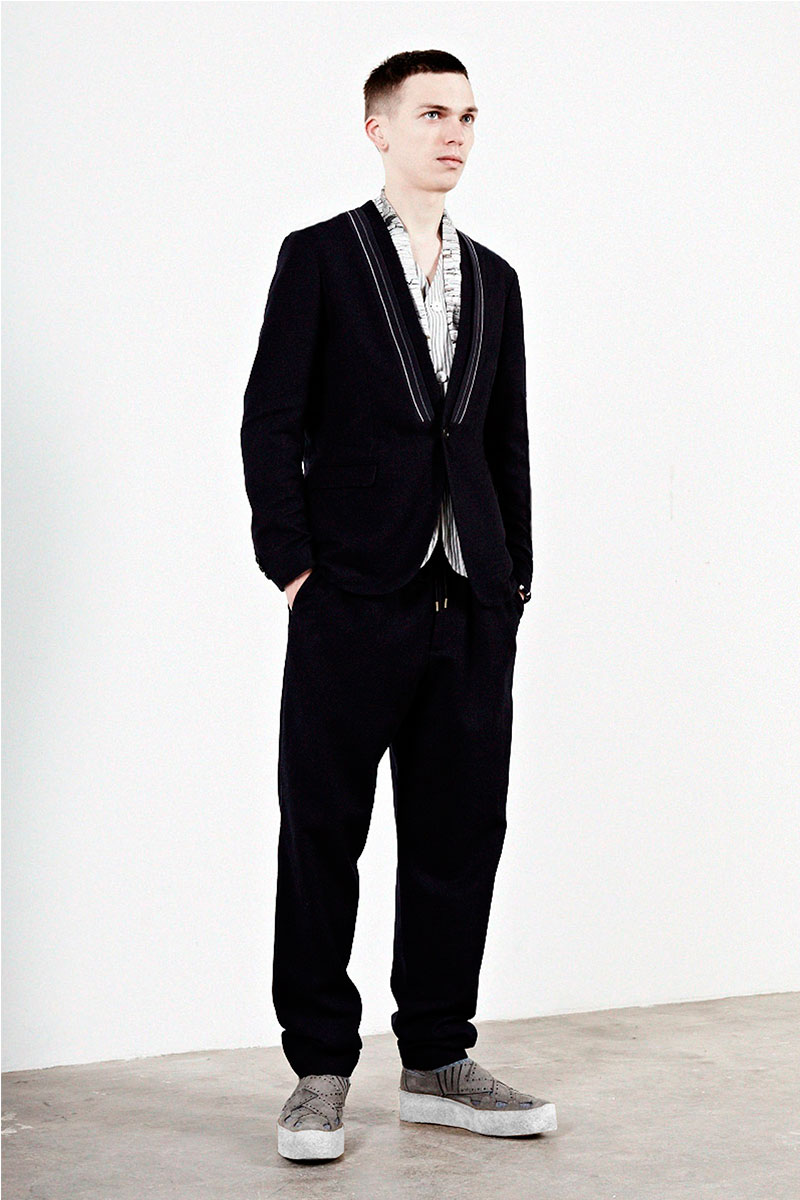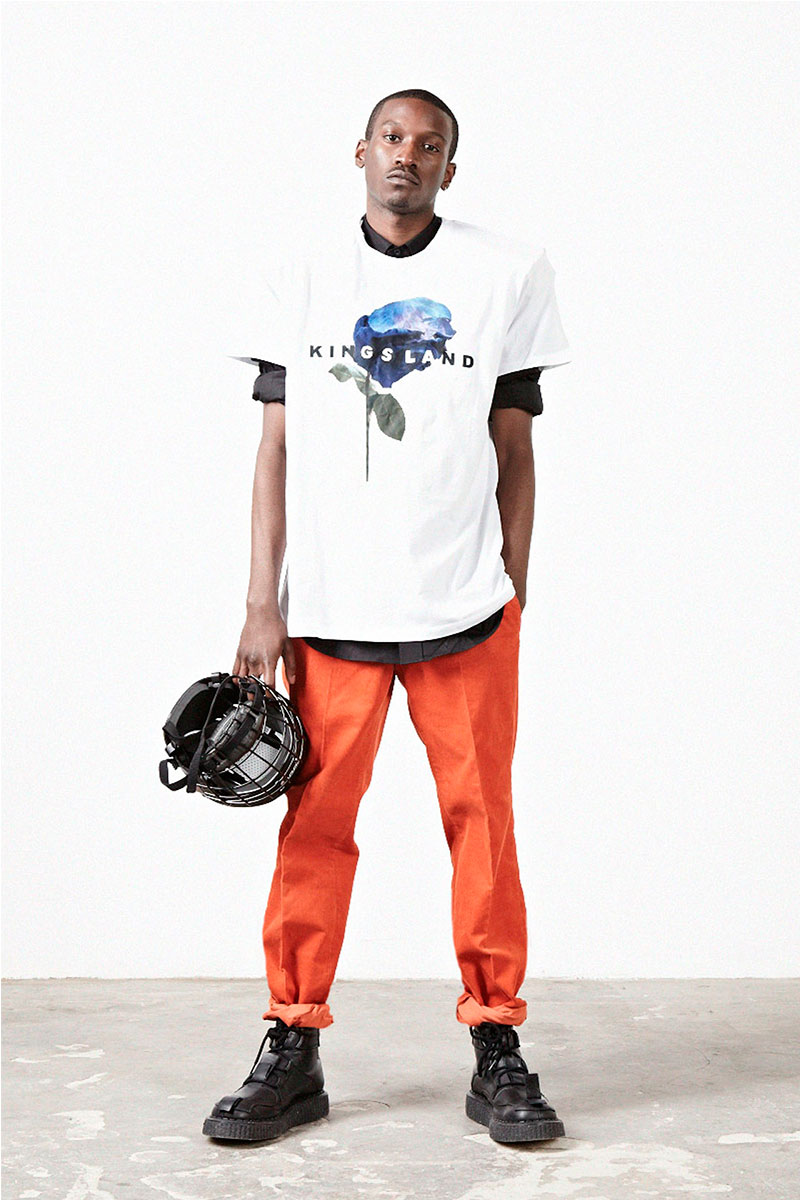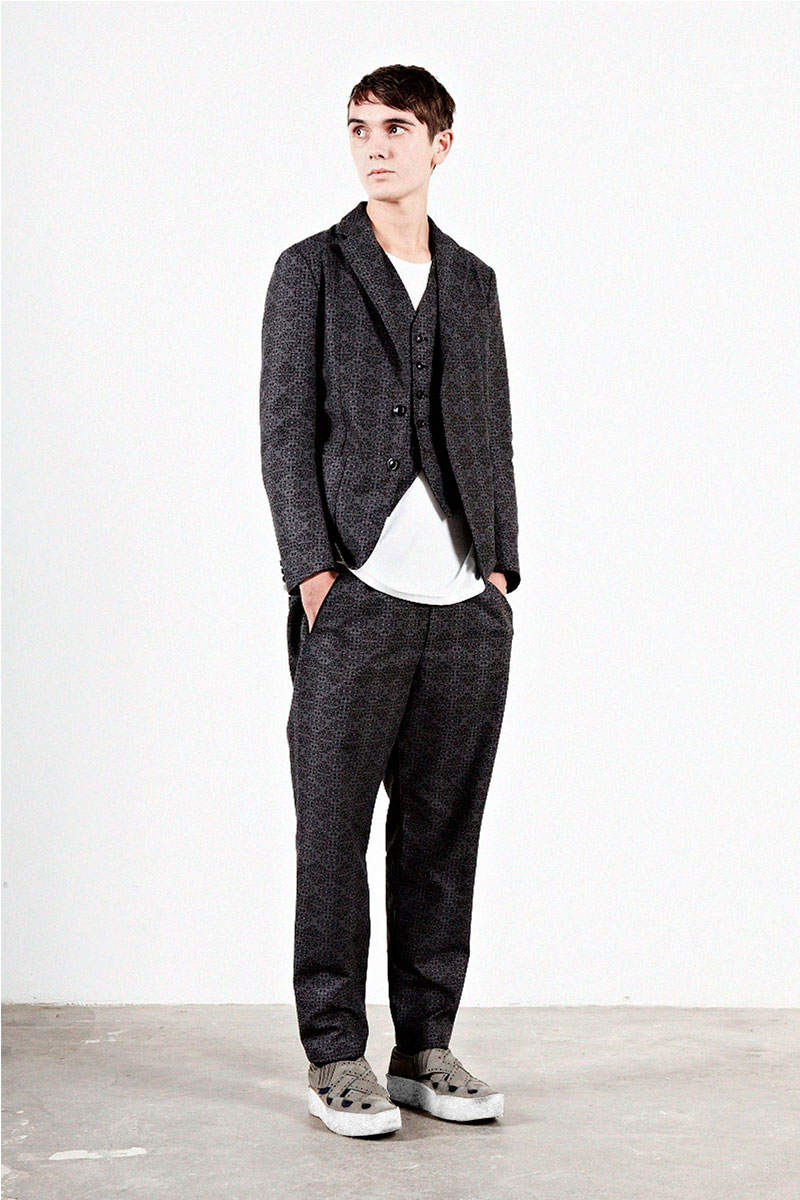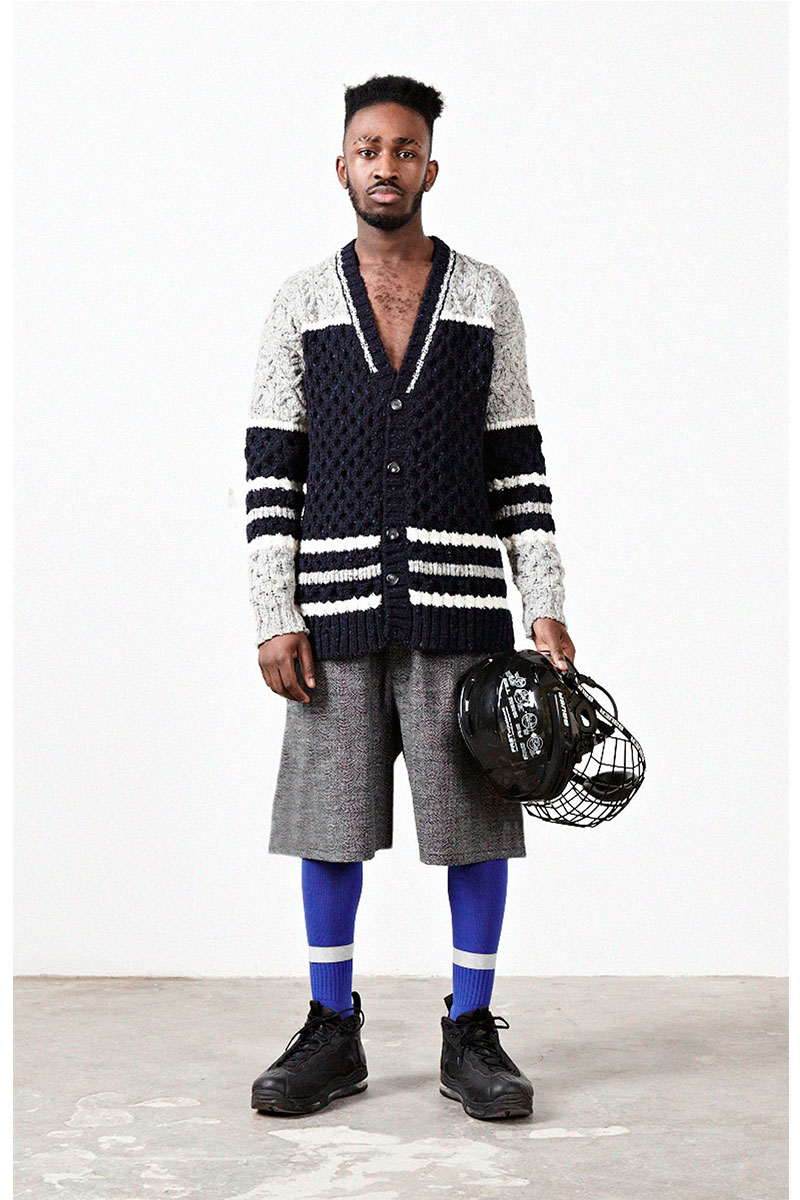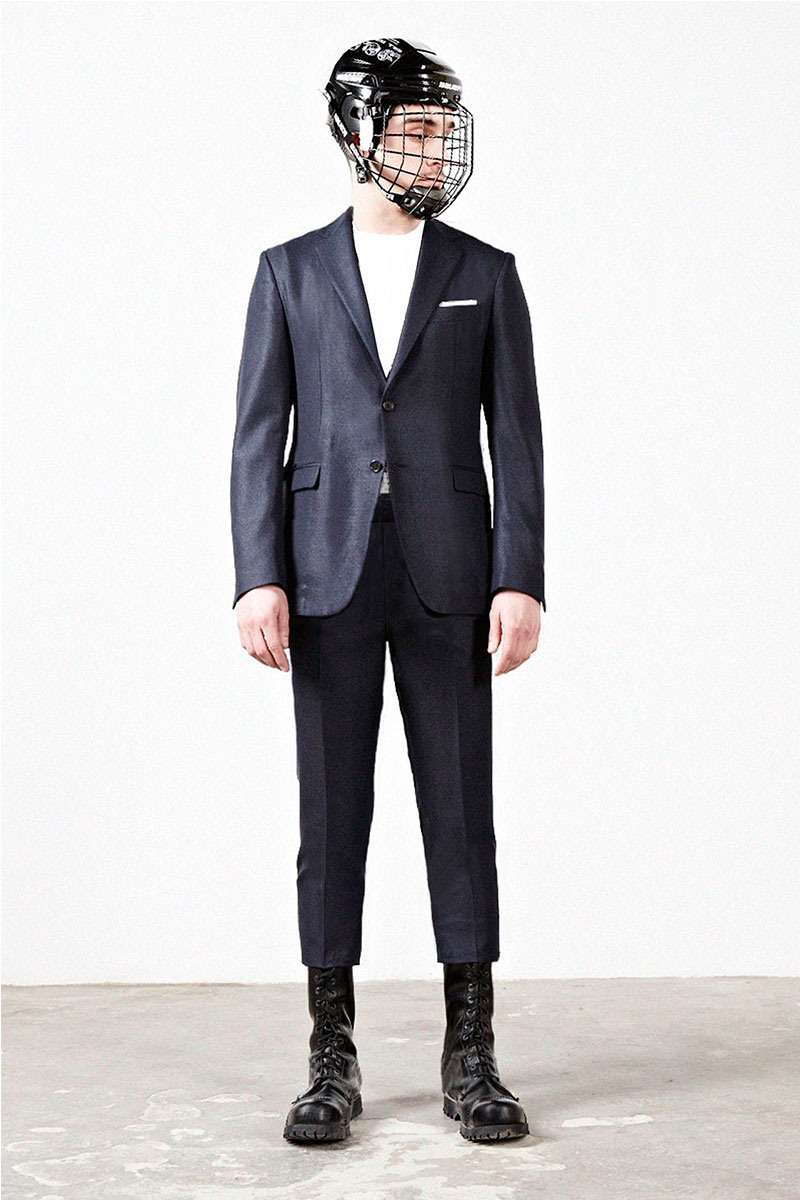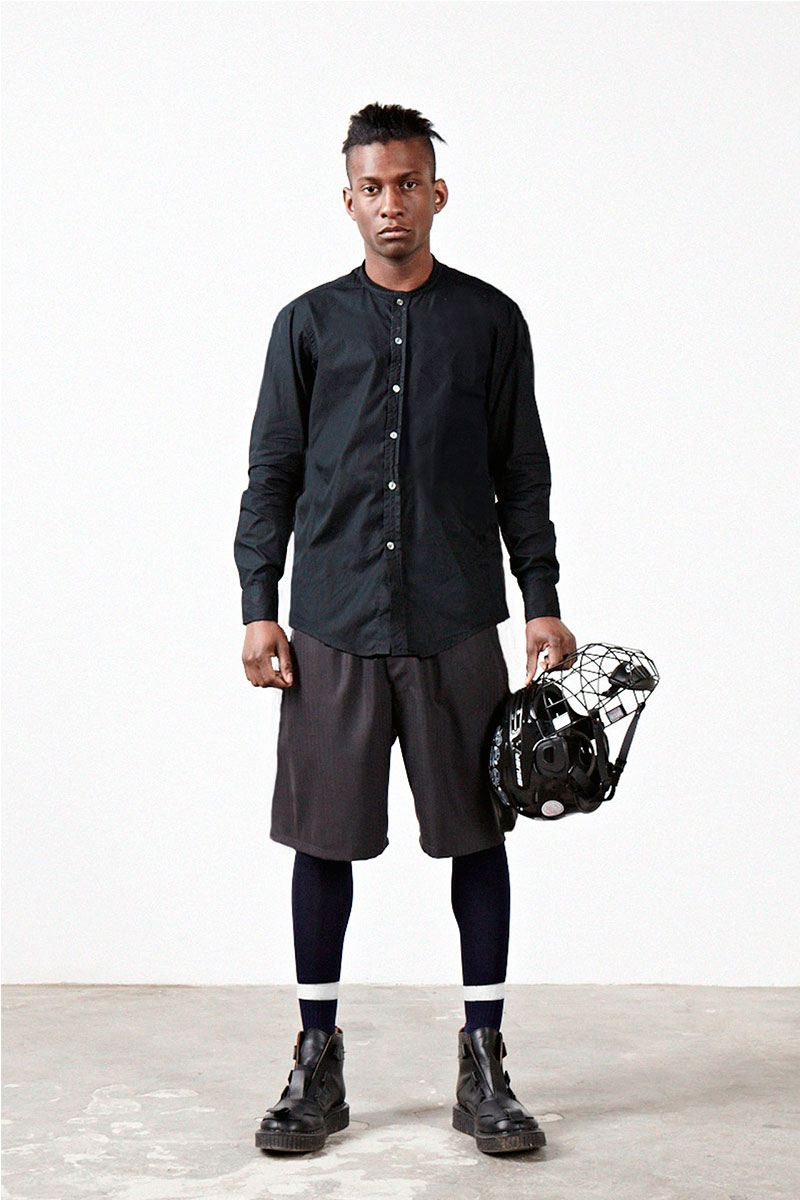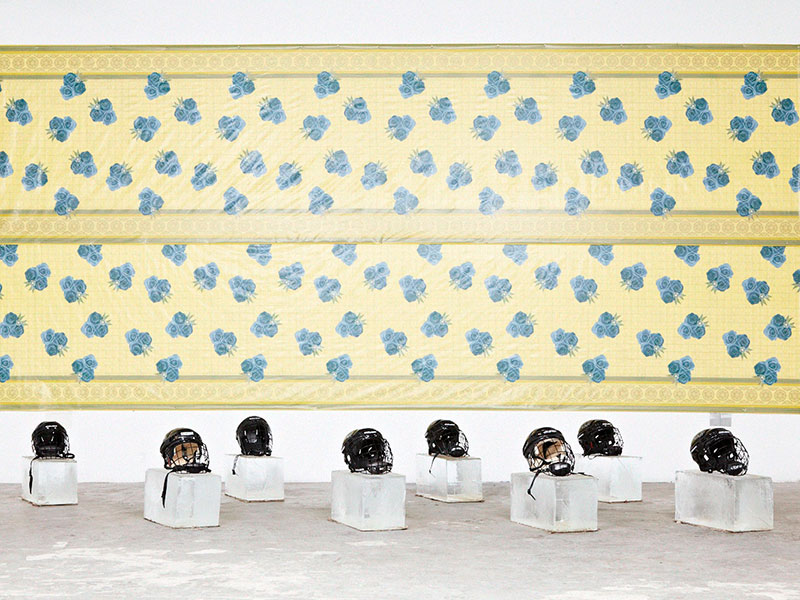 For Fall/Winter 2013 father and son duo Joe and Charlie Casely-Hayford look at the importance of UK and US Hip Hop culture, its effect on the youth cults of today and simultaneously how the identity of a new generation has come to redefine the image of the music genre.
Sportswear has an inextricable link with Hip Hop culture both past and present.
This season Casely-Hayford focuses on ICE HOCKEY, the modern game established in Canada and developed through North America and Northern Europe. During the mid 1990's Ice Hockey style was adopted by a number of key Rap artists. This was a significant cultural moment as at that time the Ice Hockey world could claim very few black players.
In the UK and US a strange and fascinating relationship was formed between Hip Hop and Ice Hockey.
The Fall/Winter 2013 collection is inspired by this crossing point when established cultural barriers are broken down. Casely-Hayford draws a parallel between those mid 90s Hip Hop artists and the new generation of Hip Hop artists of today who have opened up the visual language of a predominantly closed genre of music to embrace a much broader lexicon of ideas, lifestyles and influences.
Combined with distinct features of the Afropunk aesthetic integral to the Casely-Hayford DNA, 'KingsLand Knights' represents a collision between the identity of London's street style, with references from Suedeheads and Skinheads, and the changing face of new age Hip-Hop.