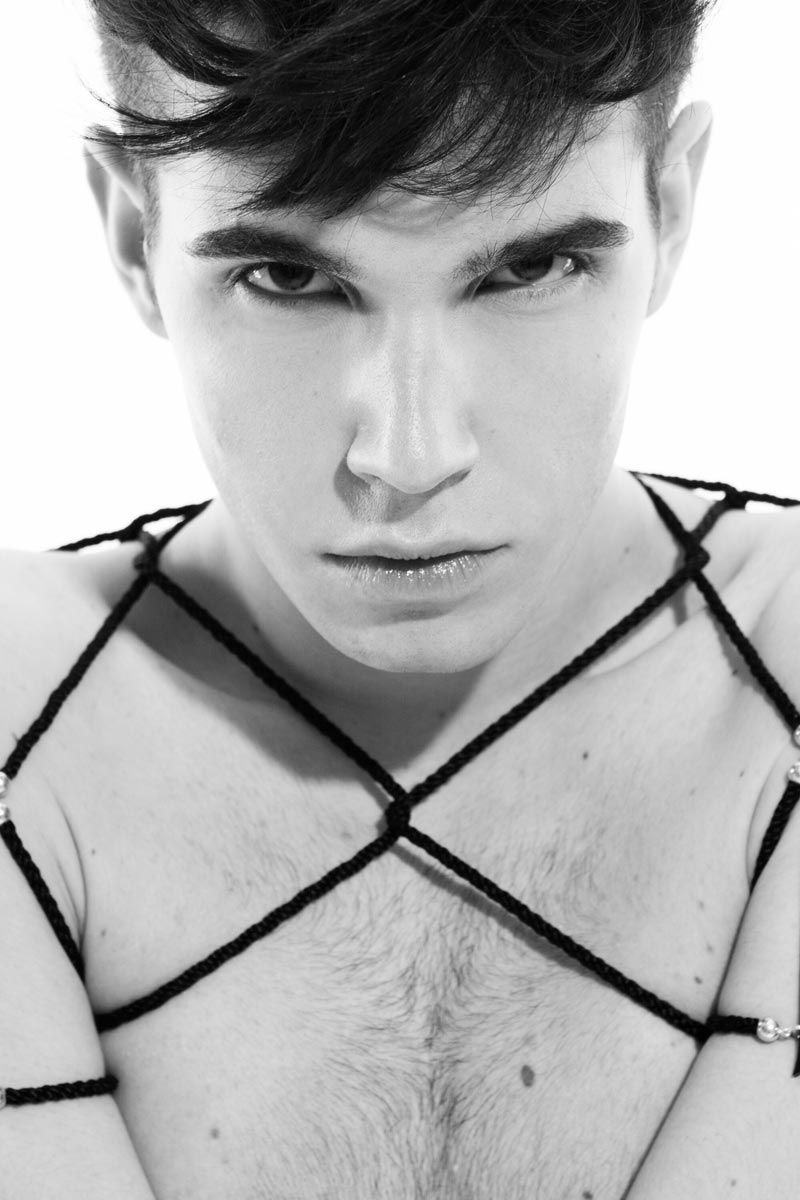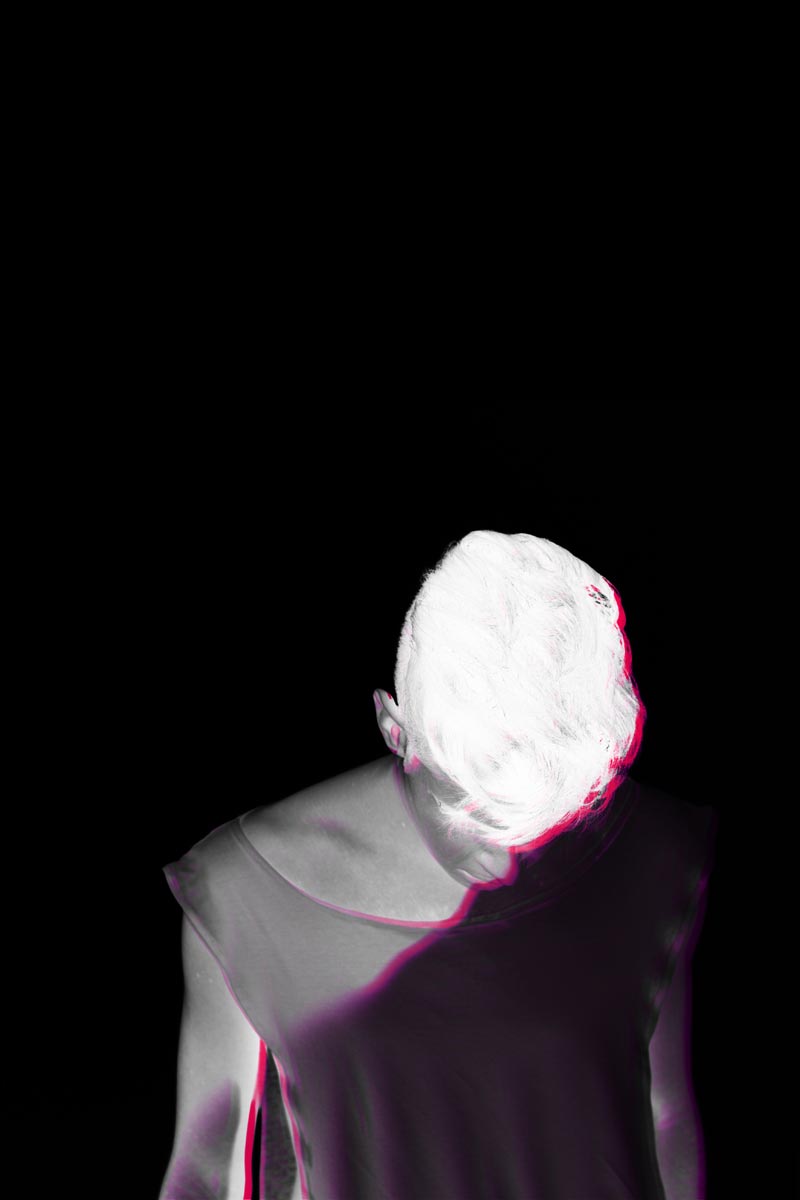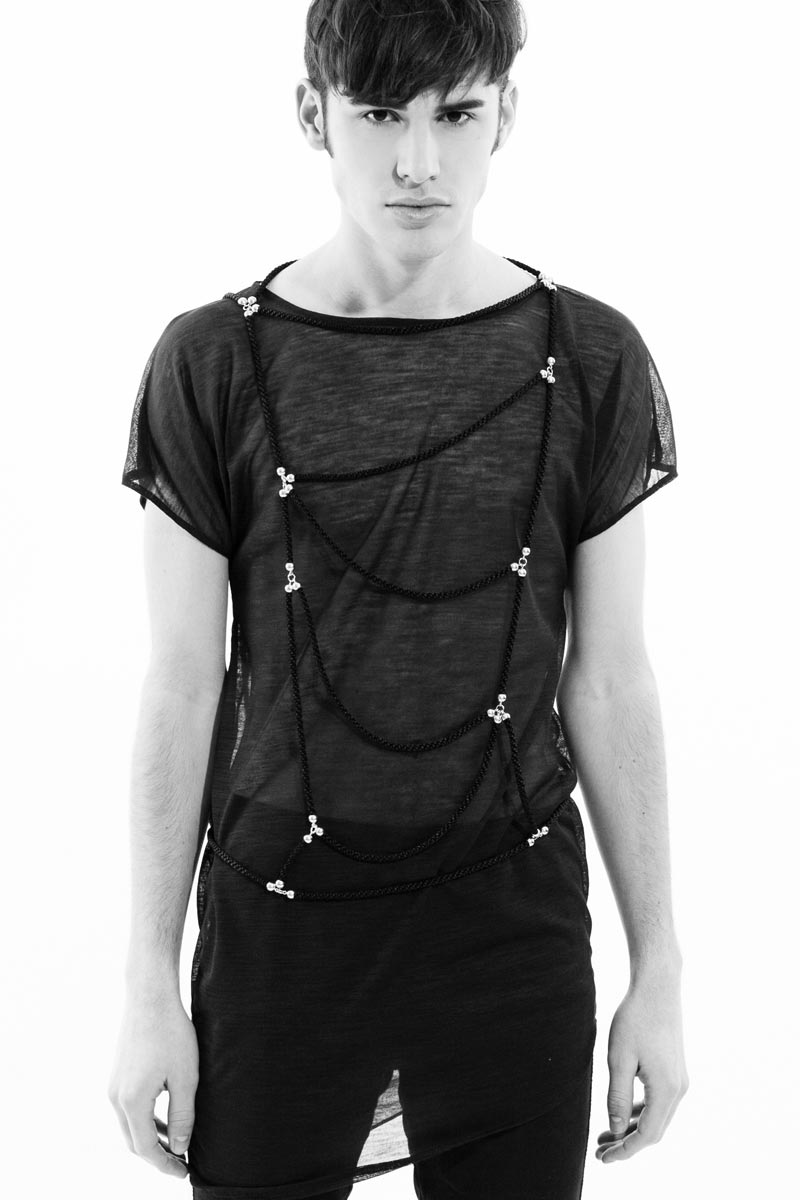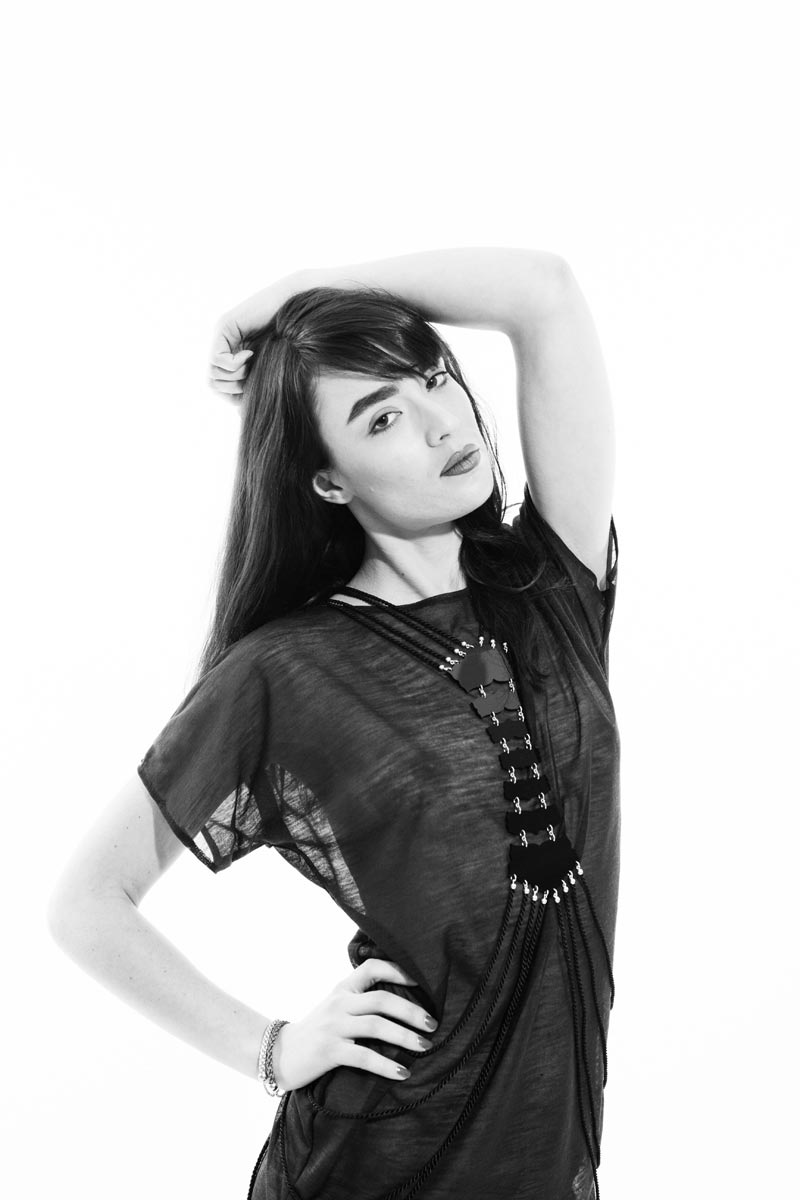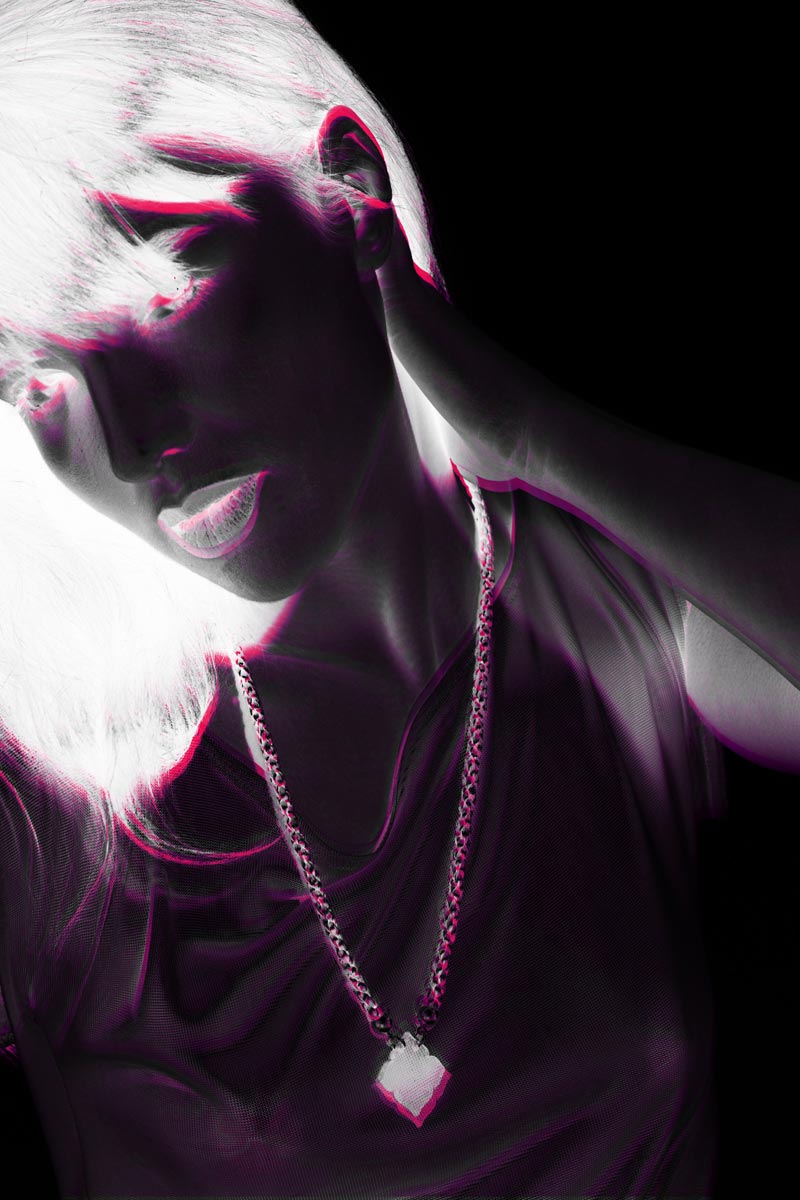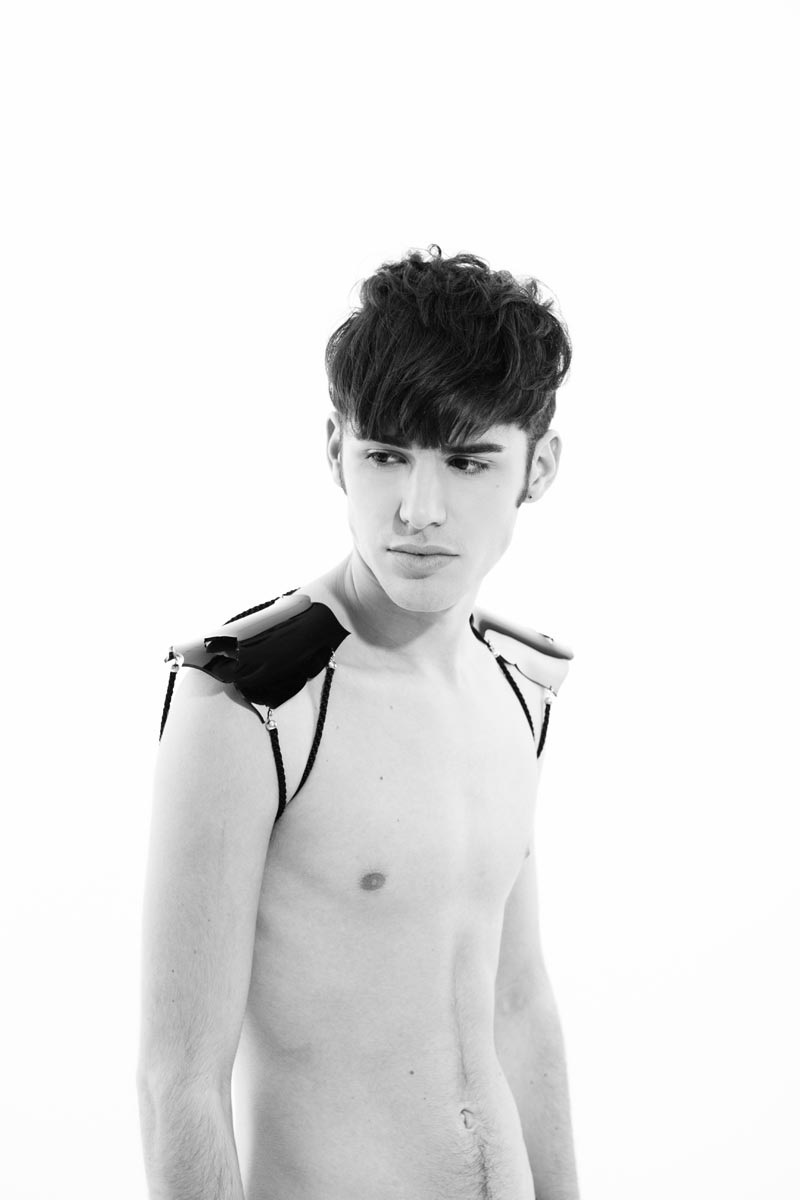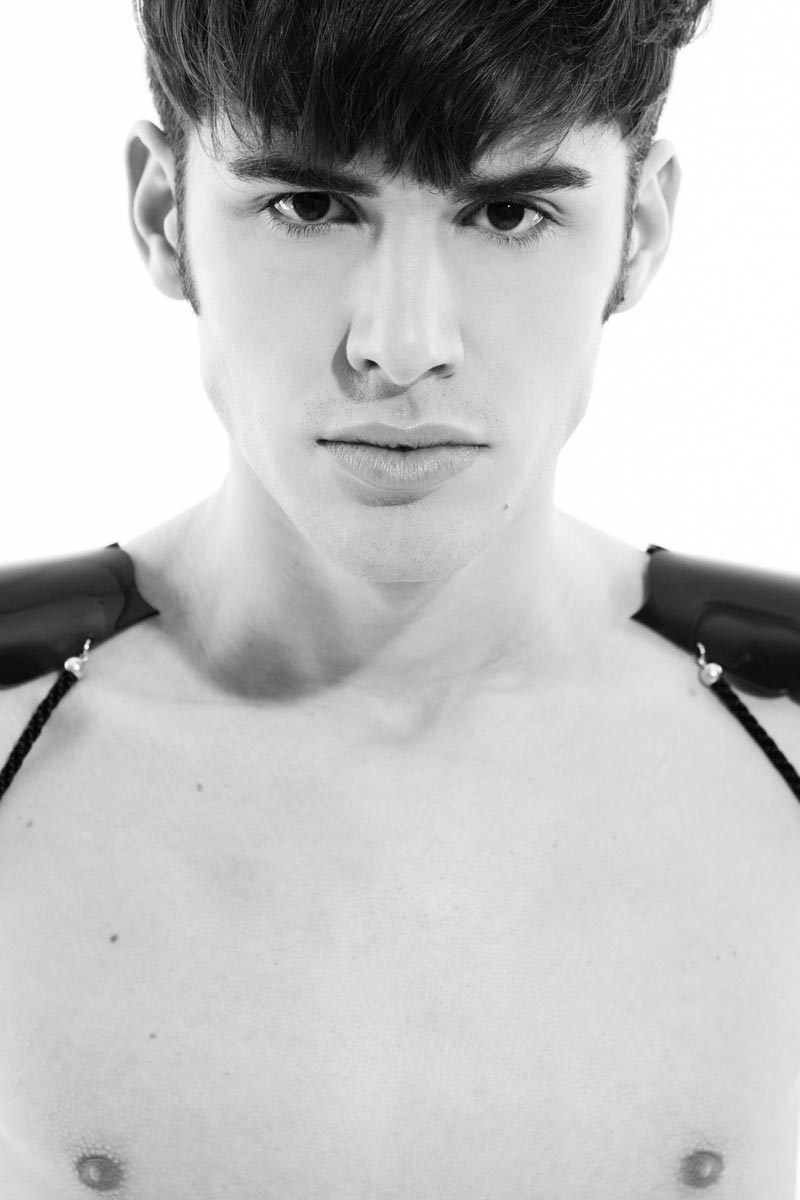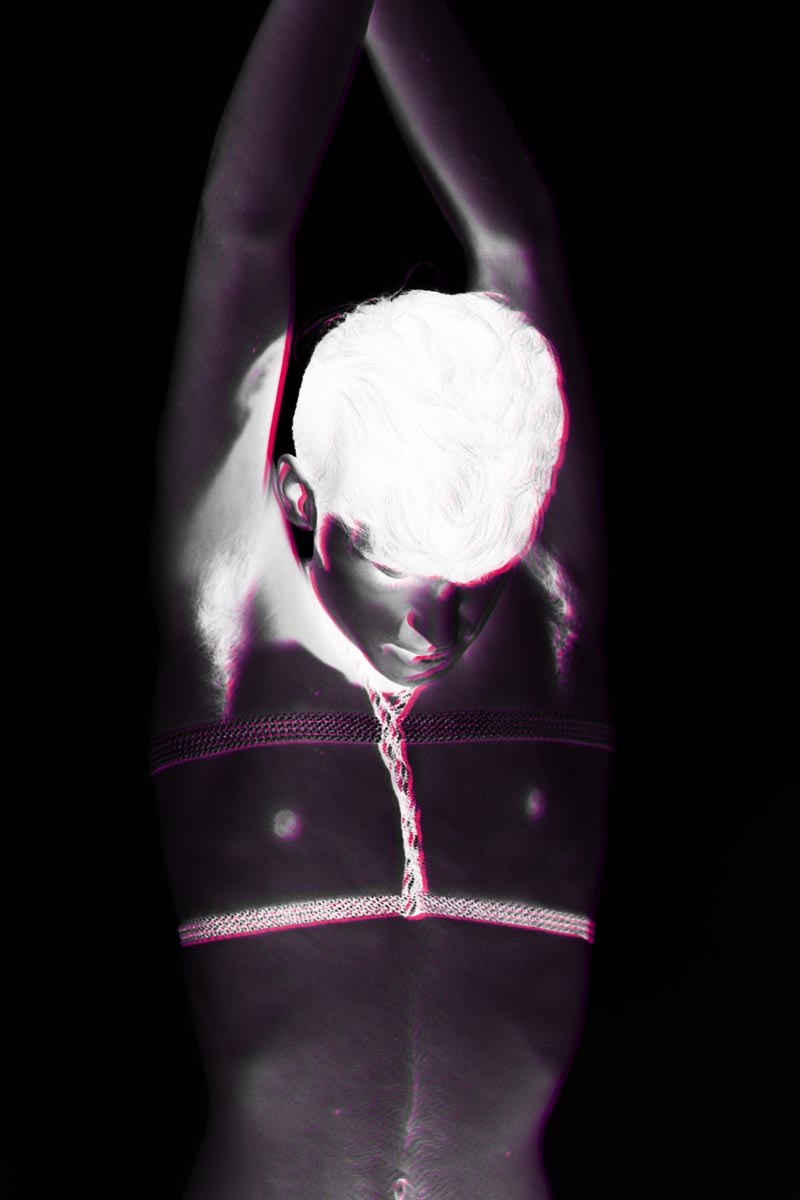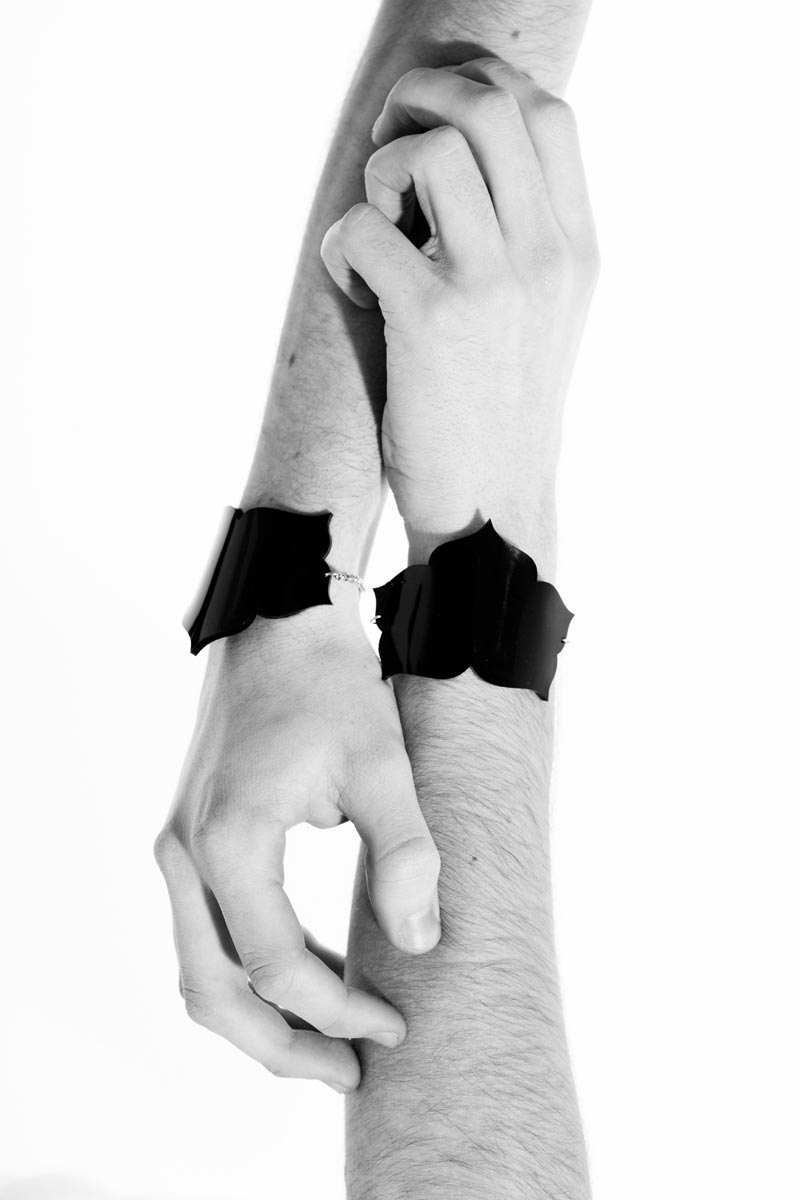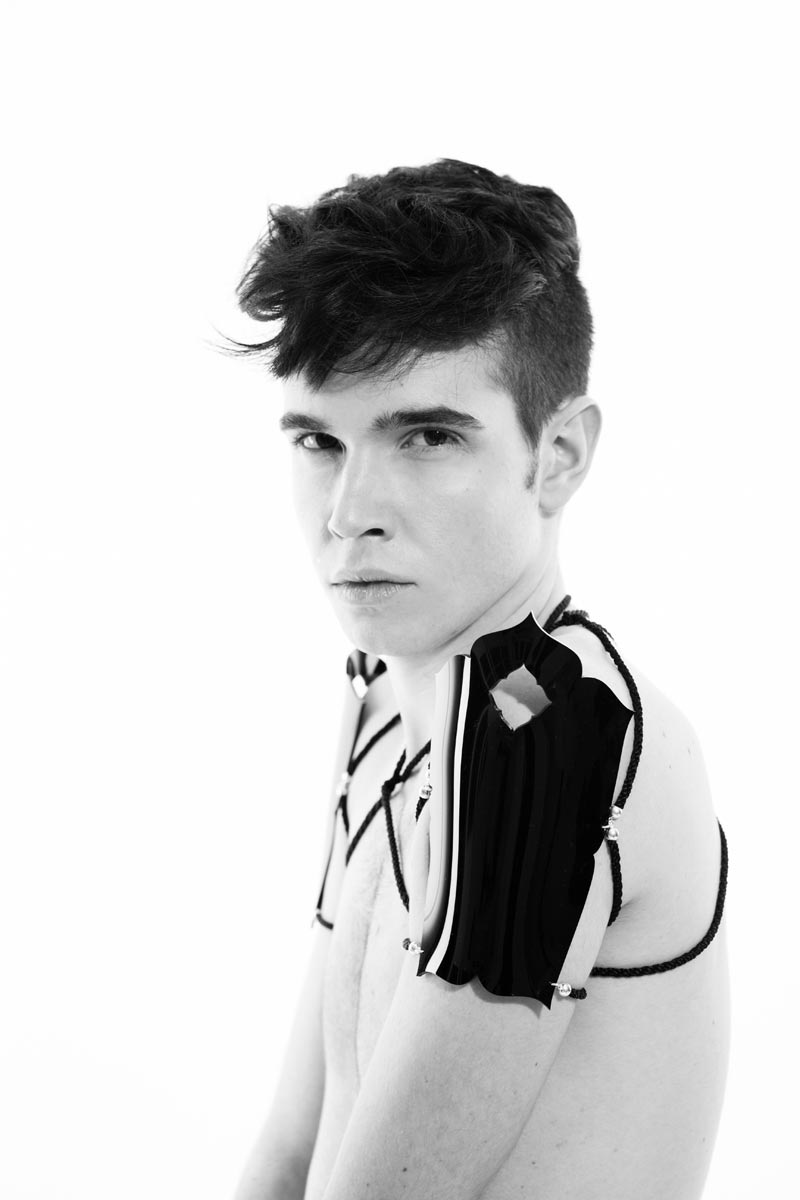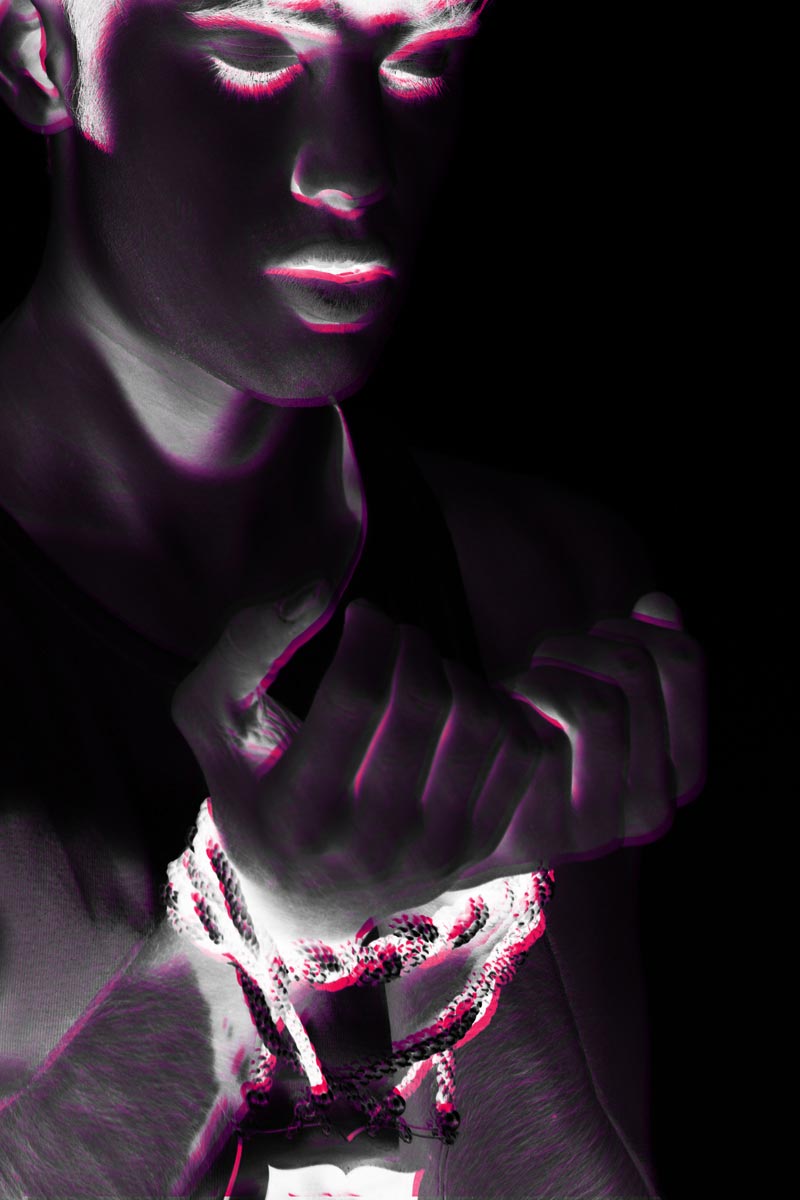 Houdini is one of the most famous characters from the world of the traveling carnivals of the 19th century in North America. The art of escape was his specialty. In his shows he was locked in metal cages, flooded in water tanks, wrapped in heavy chains and tied up in strings. He was able to free himself of any situation in minutes which made him a world renowned artist.
While it was Houdini's goal to get free of his shakles the concept of bondage is taking pleasure in not being able to escape from them. Almost artistically the strings are tied around the body in complex shapes and knots. The new collection of Berlin-based accessorie label Carni turns this fetish into an object of fashion. Colorful strings wrapped around the shoulders, arms, chest and waist become an elegant and lascivious piece of body jewellery.
Photos by Philipp Langeheim.