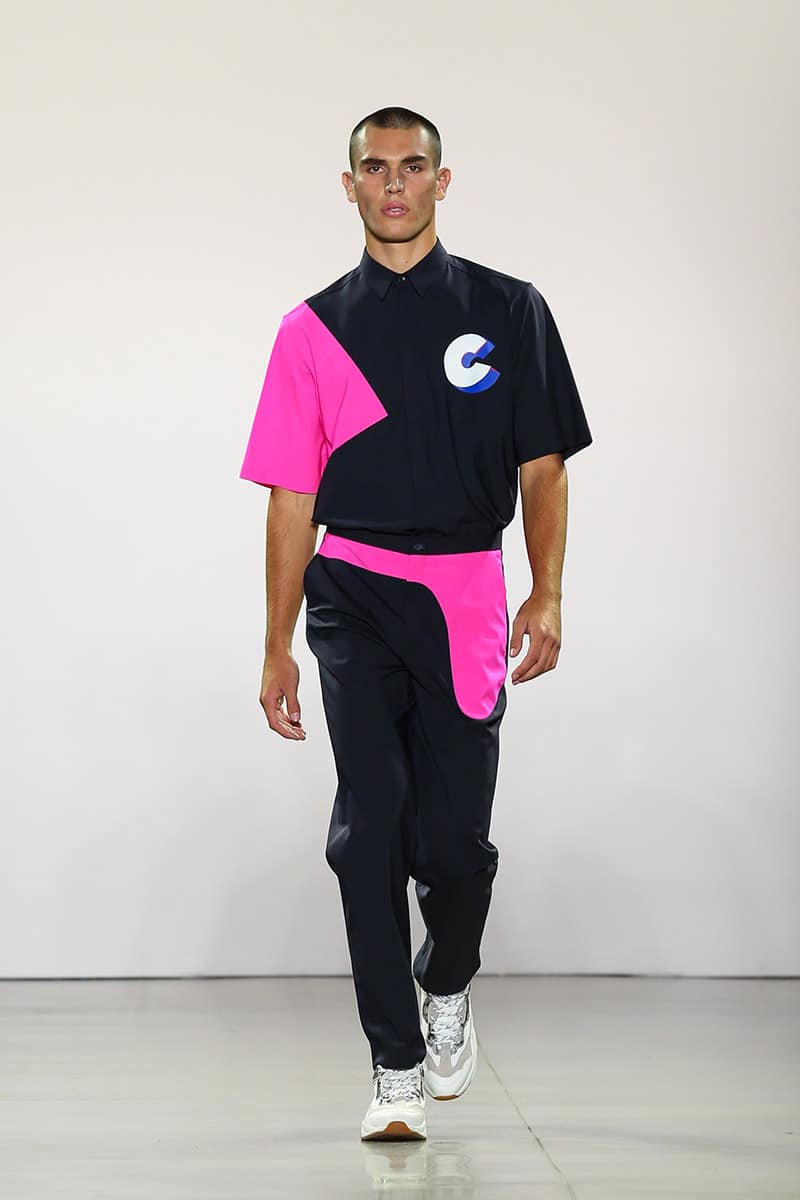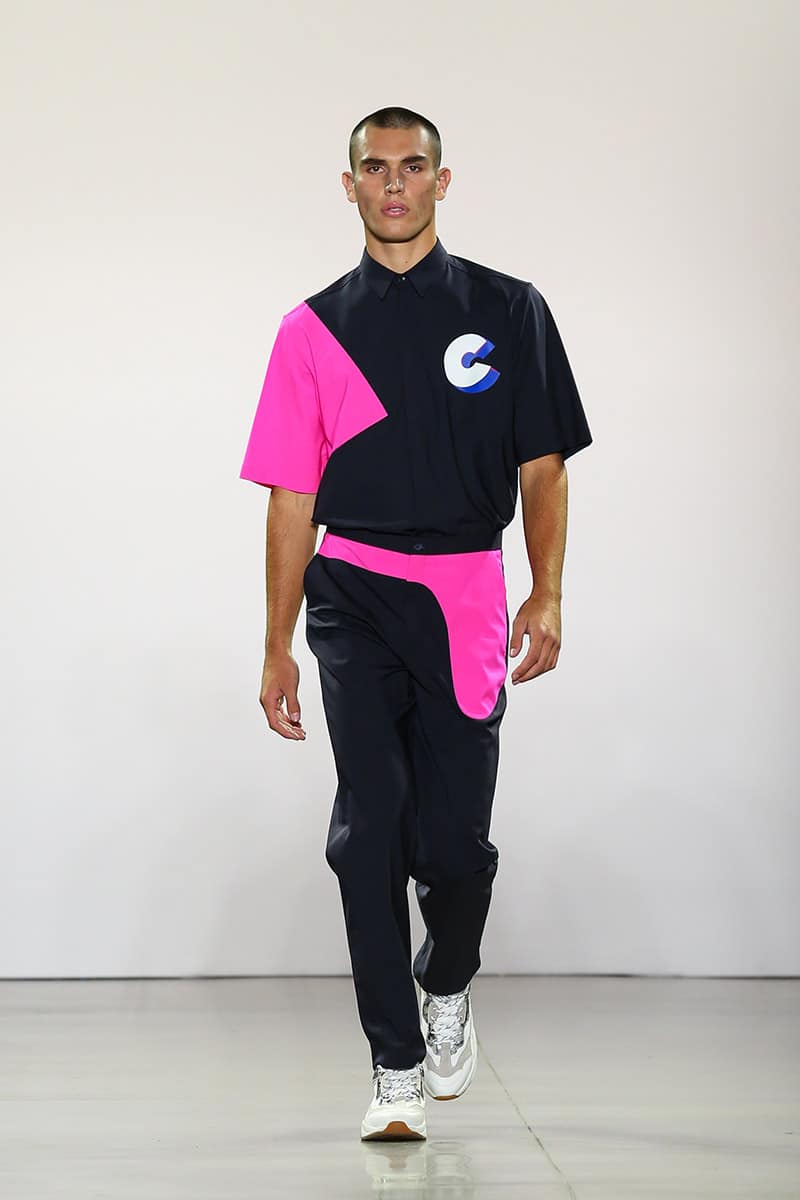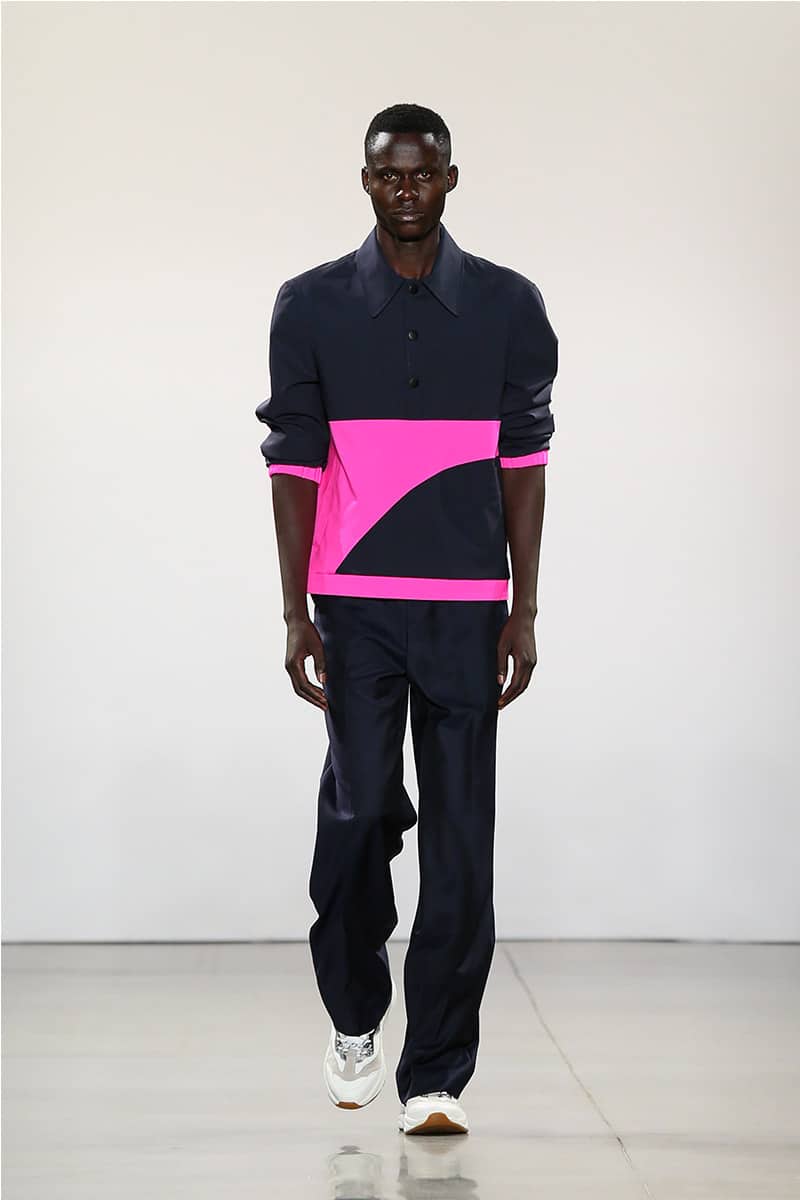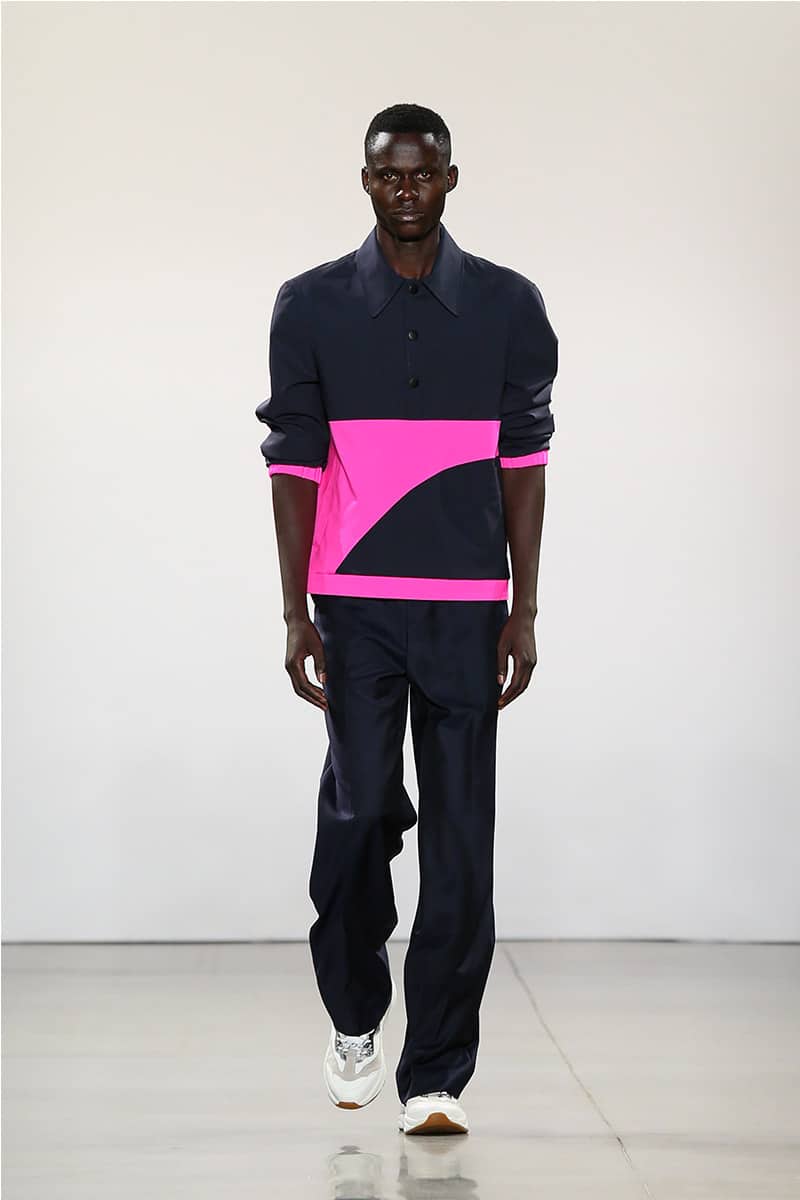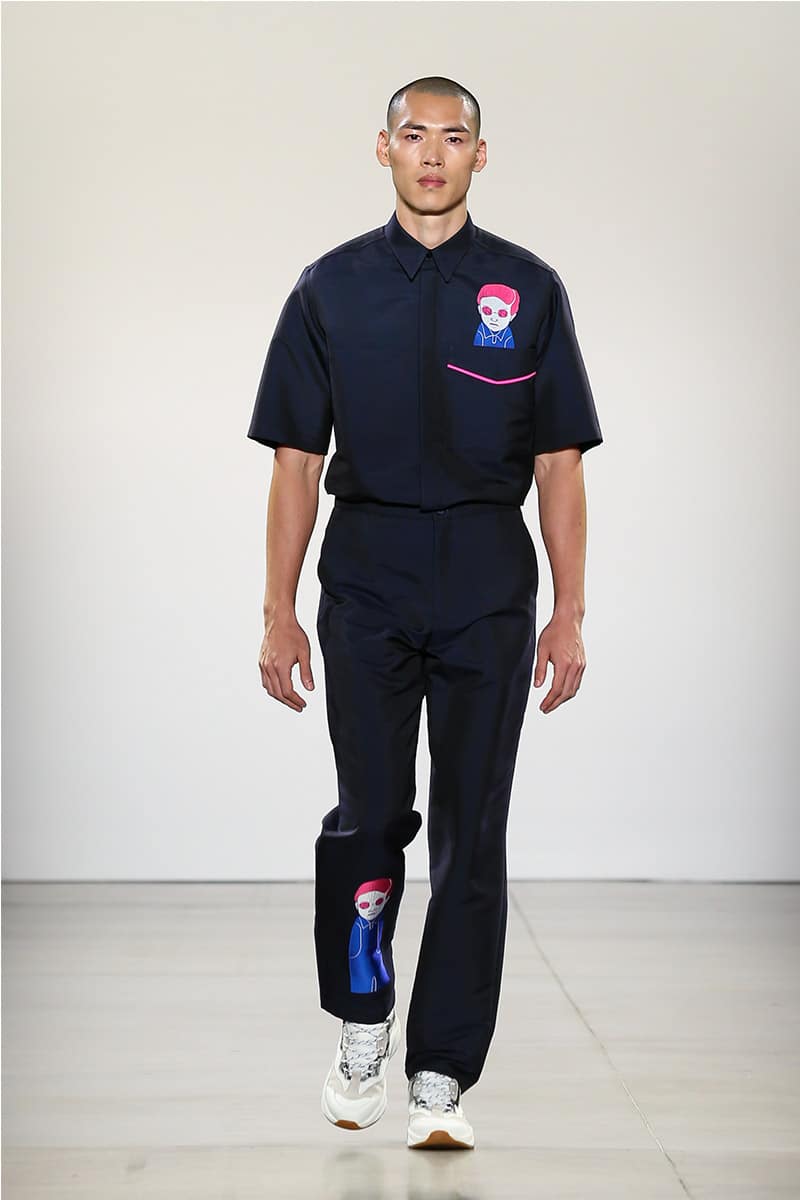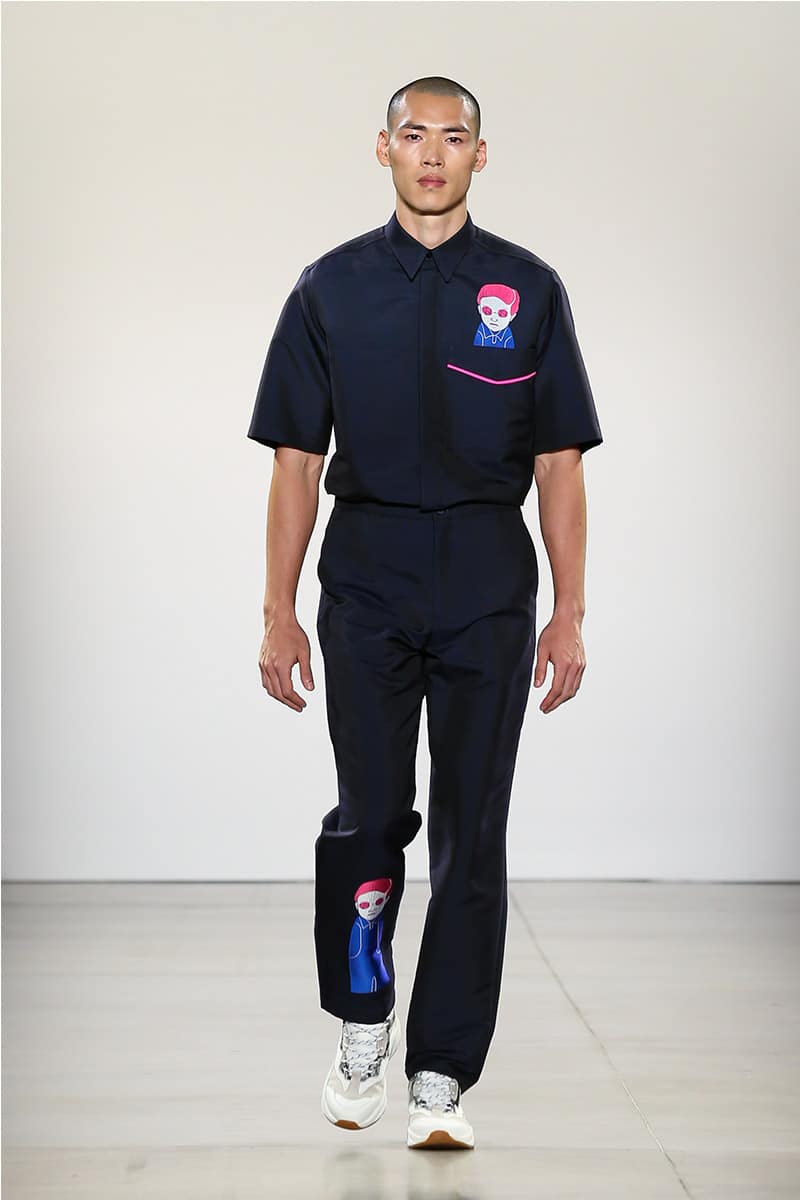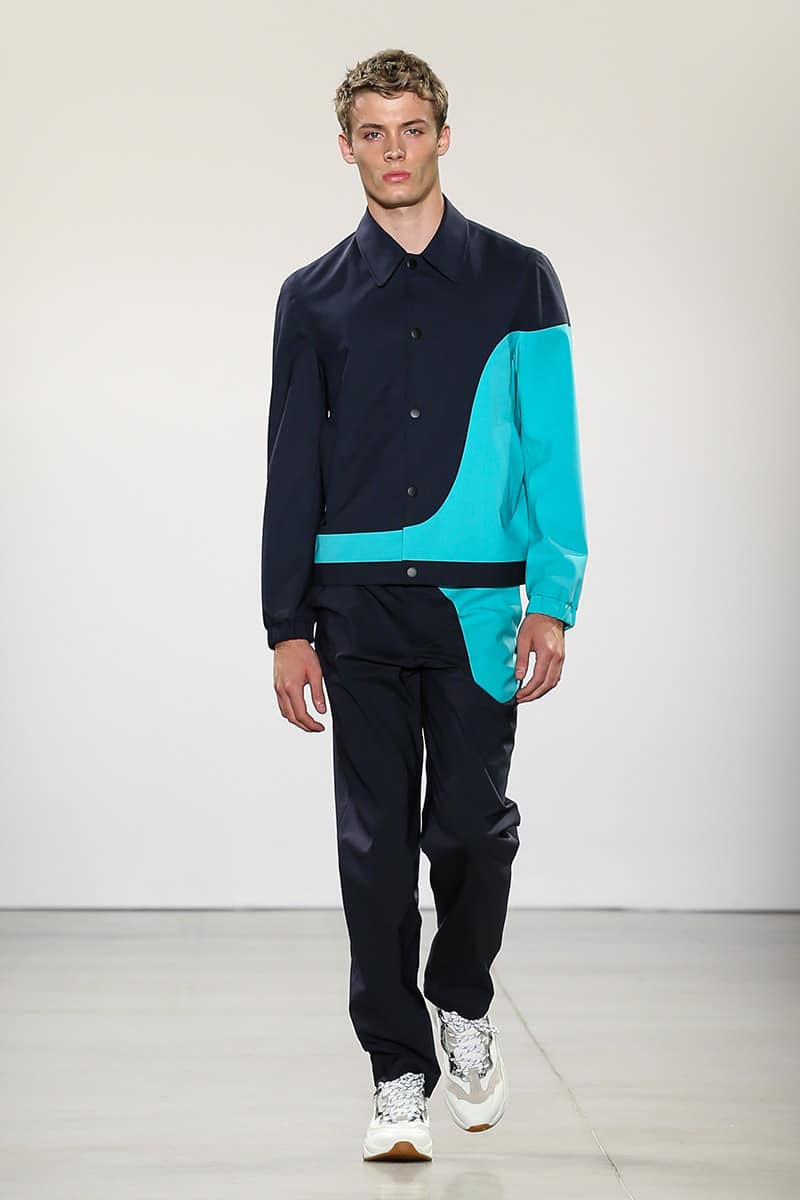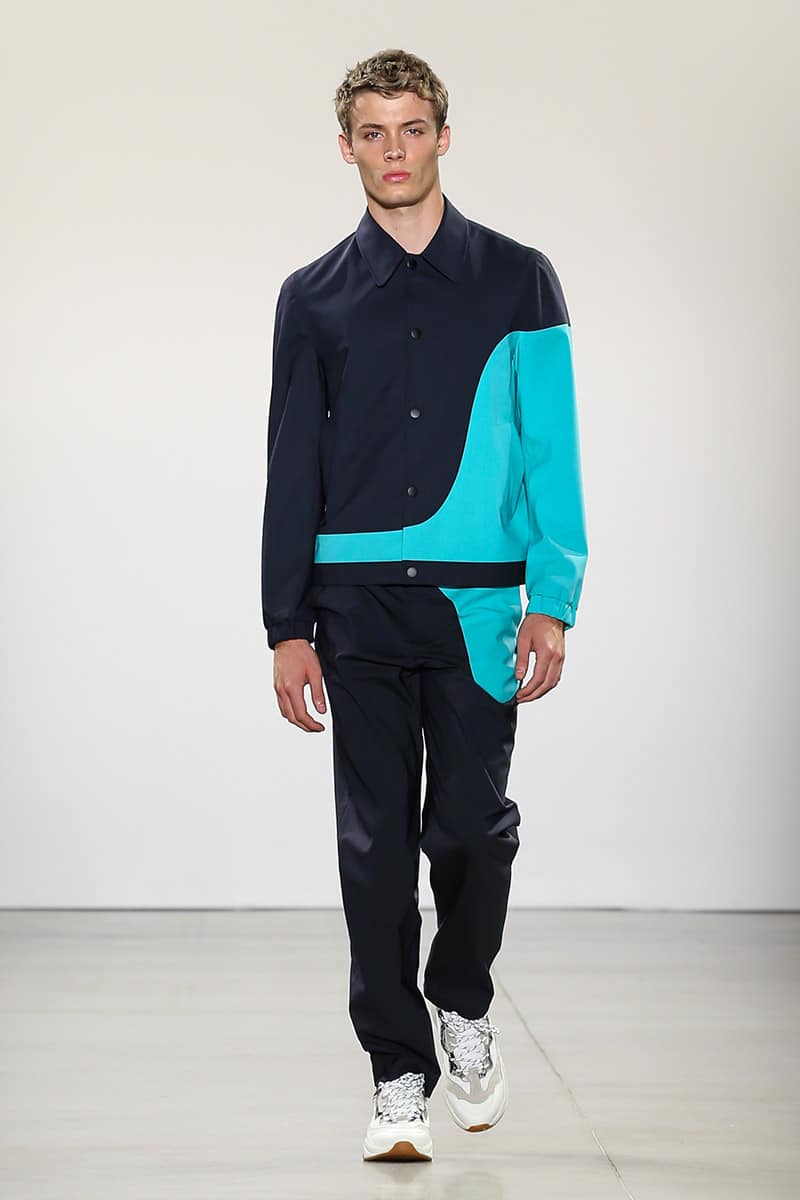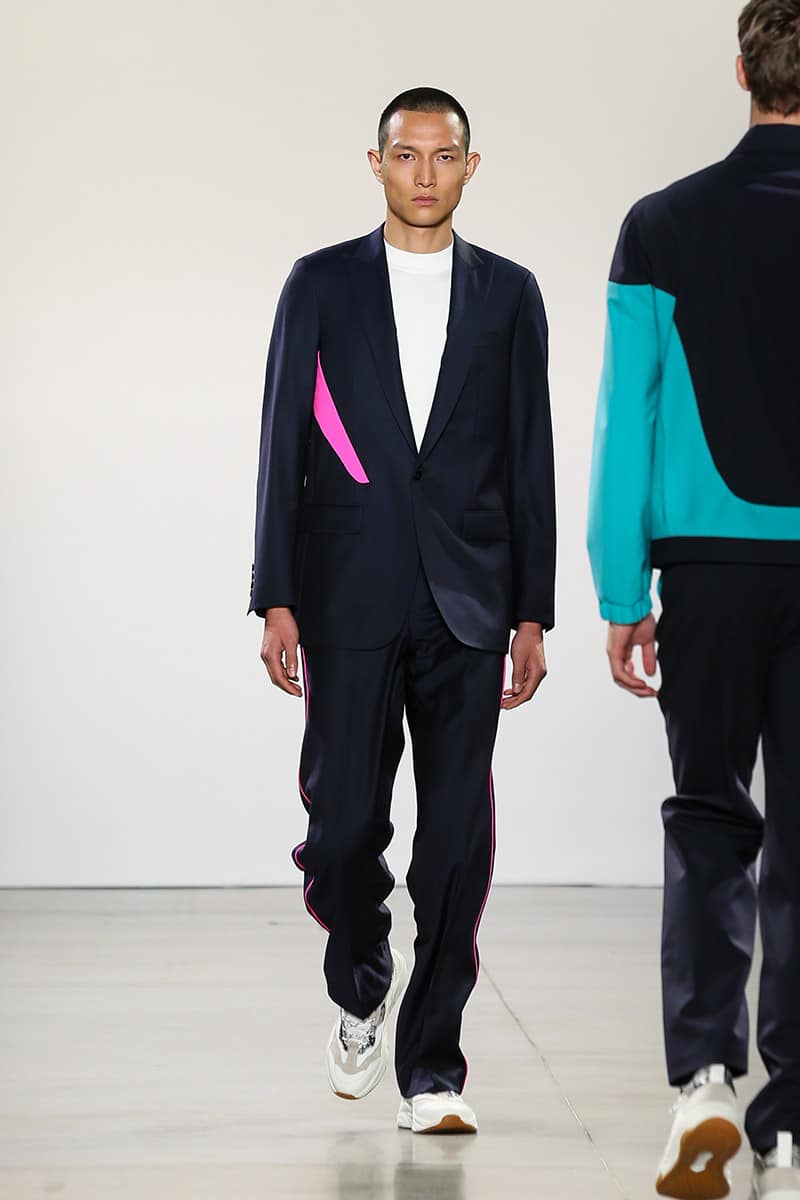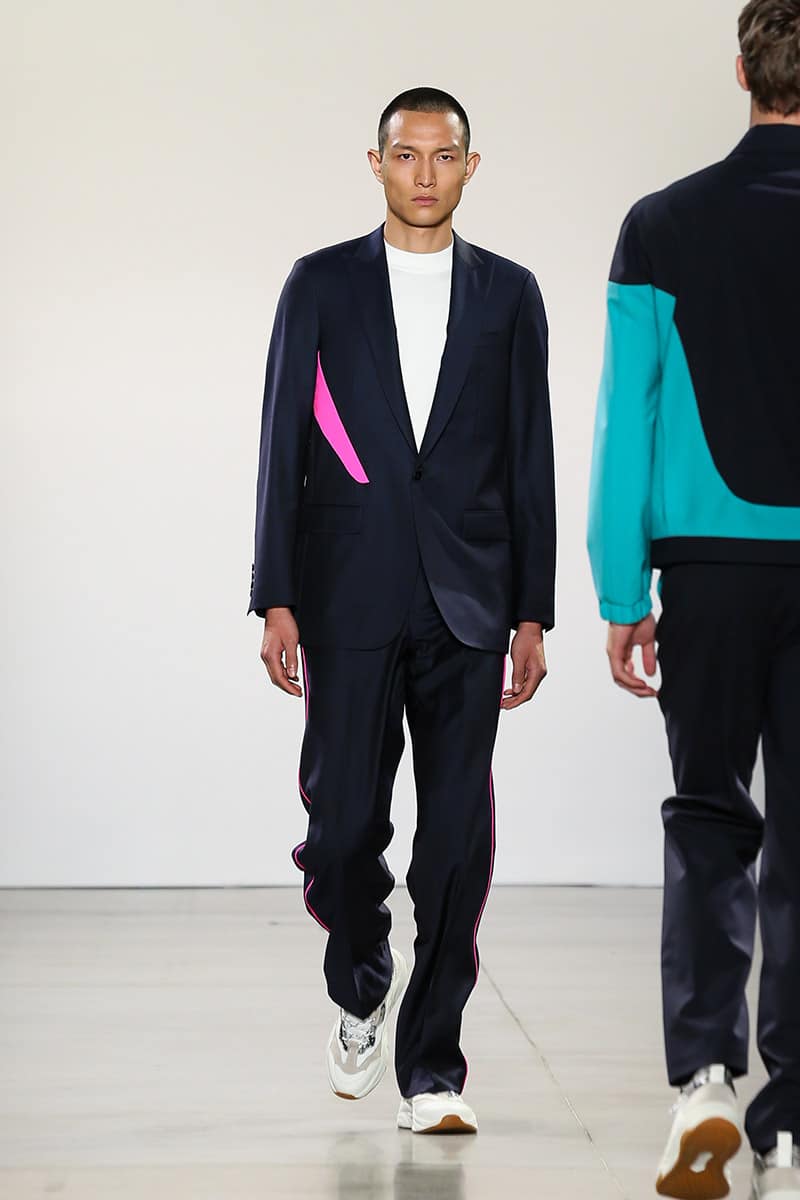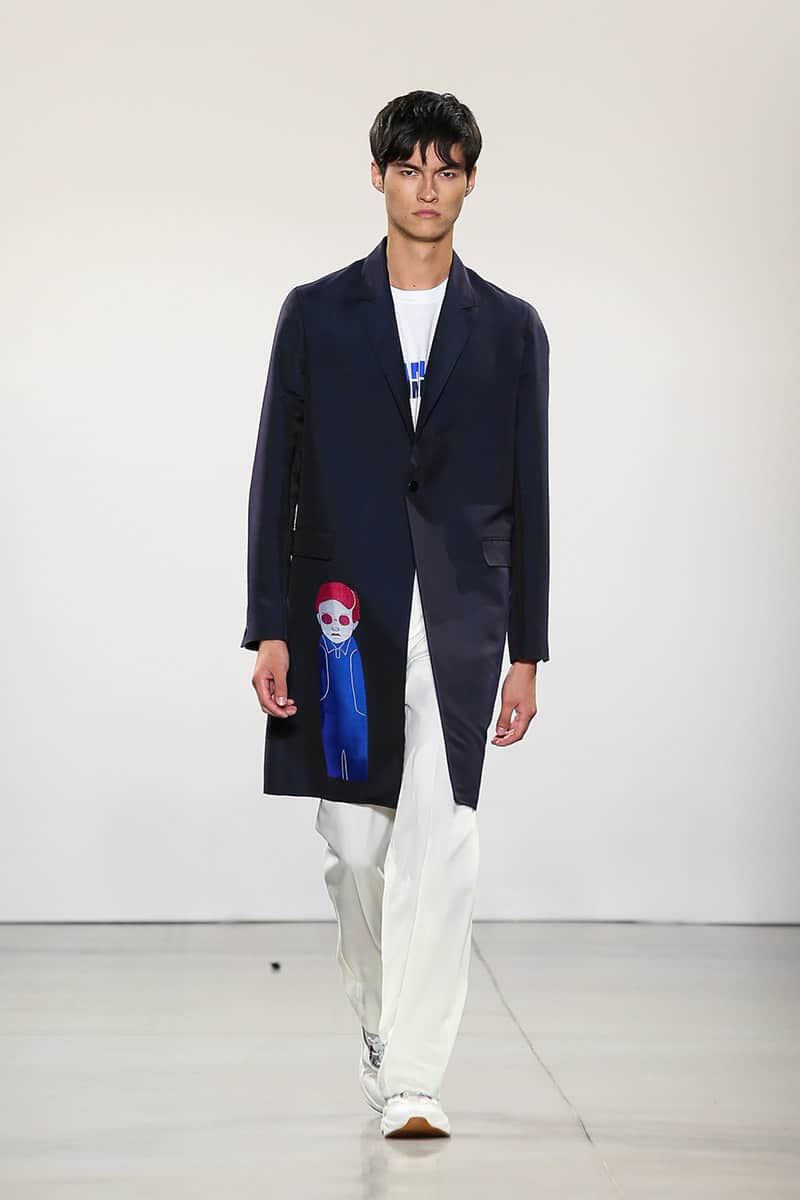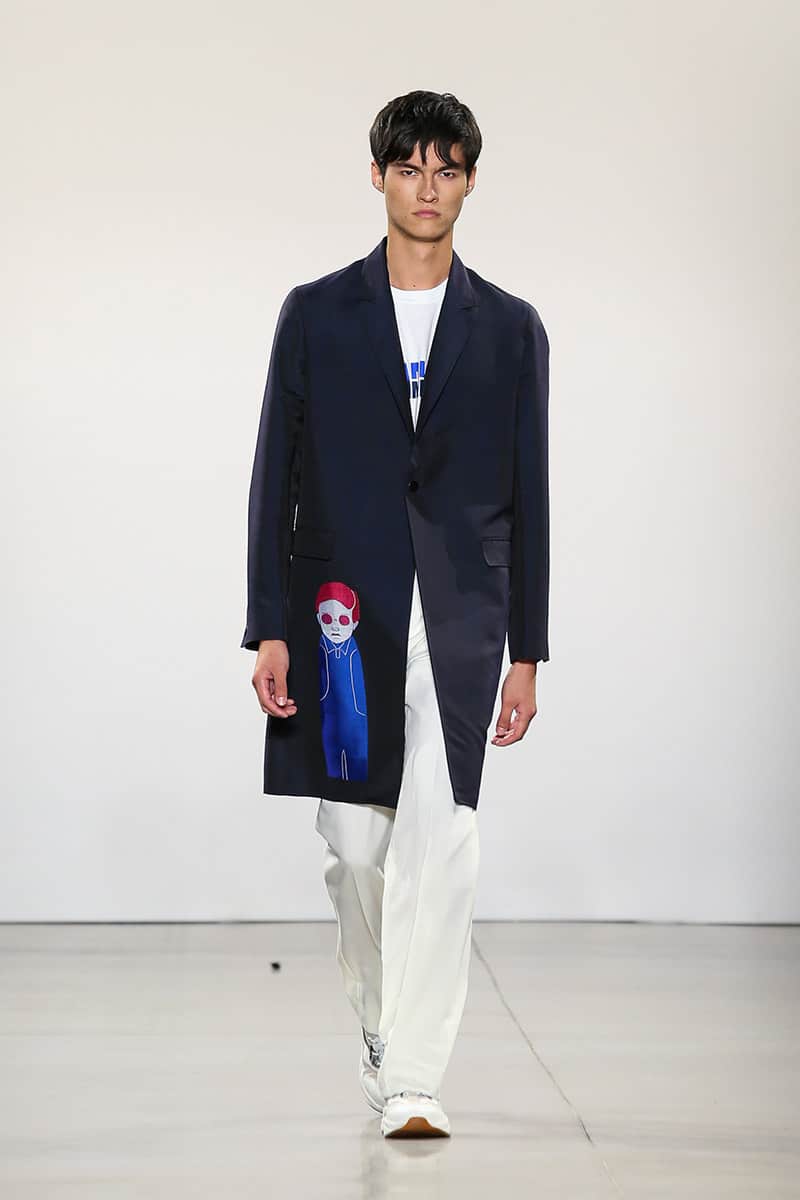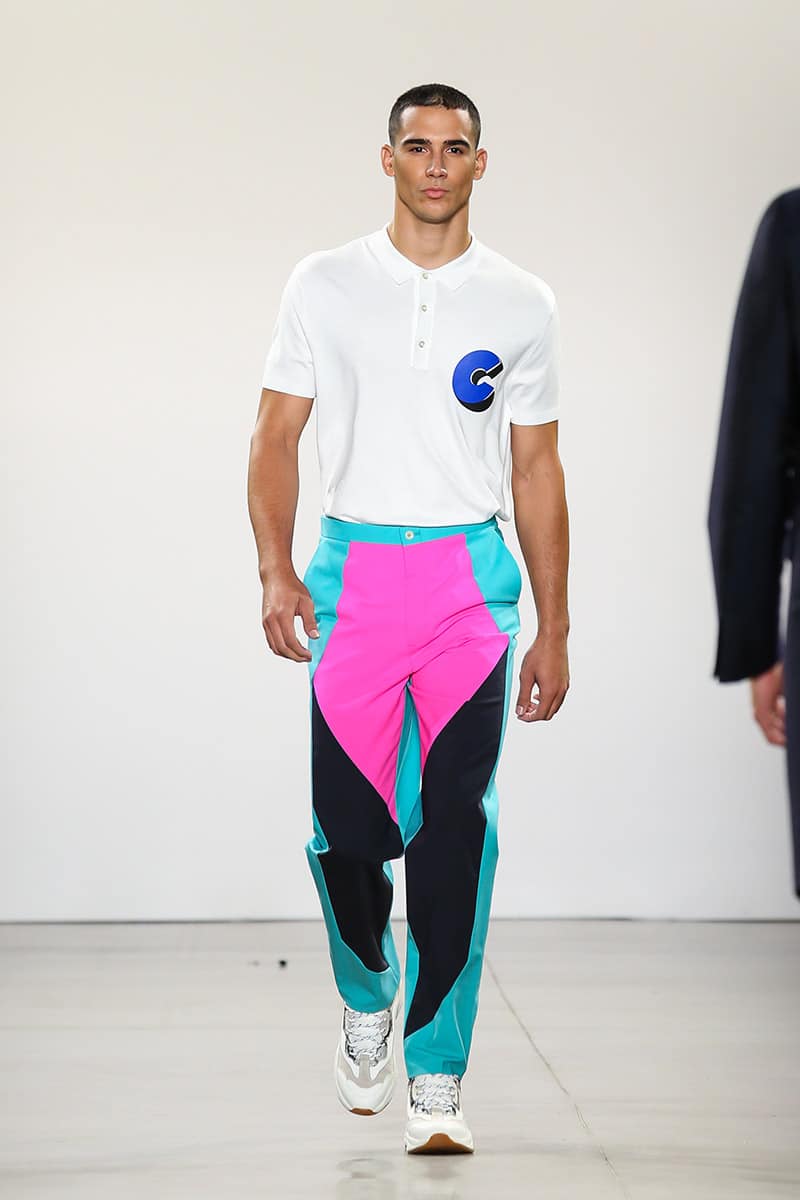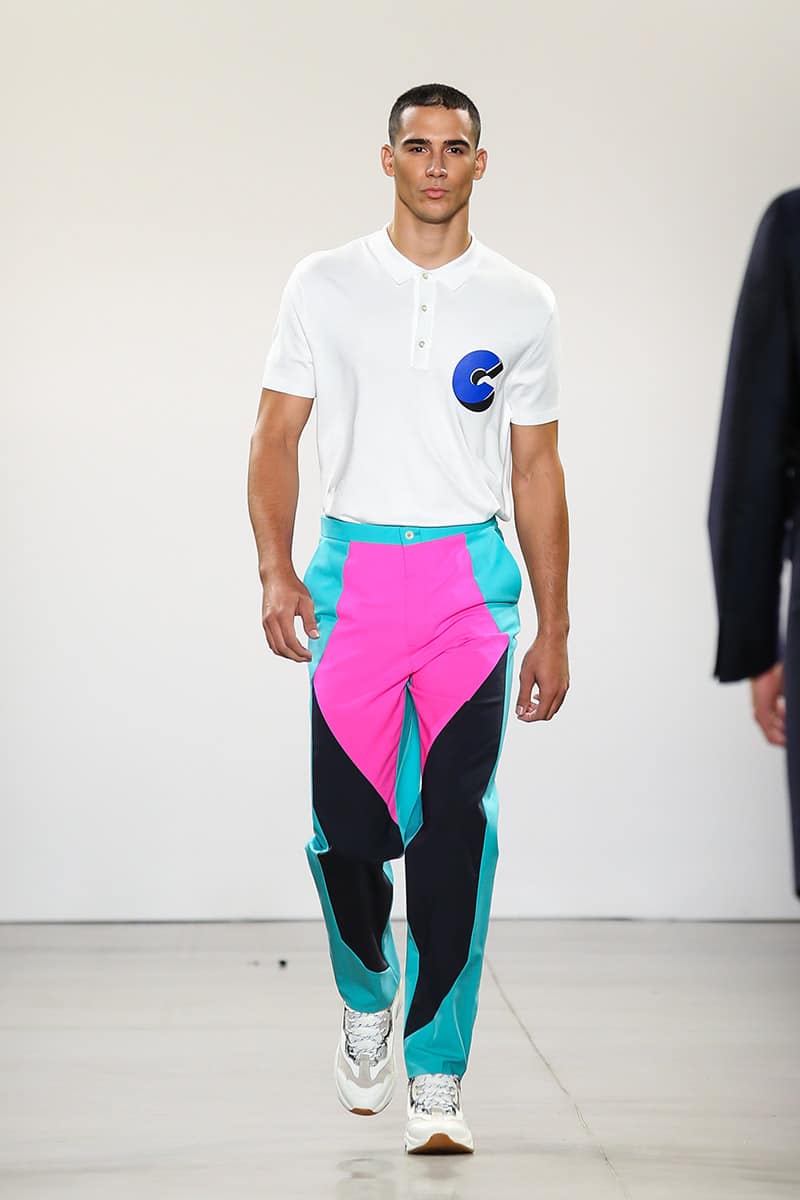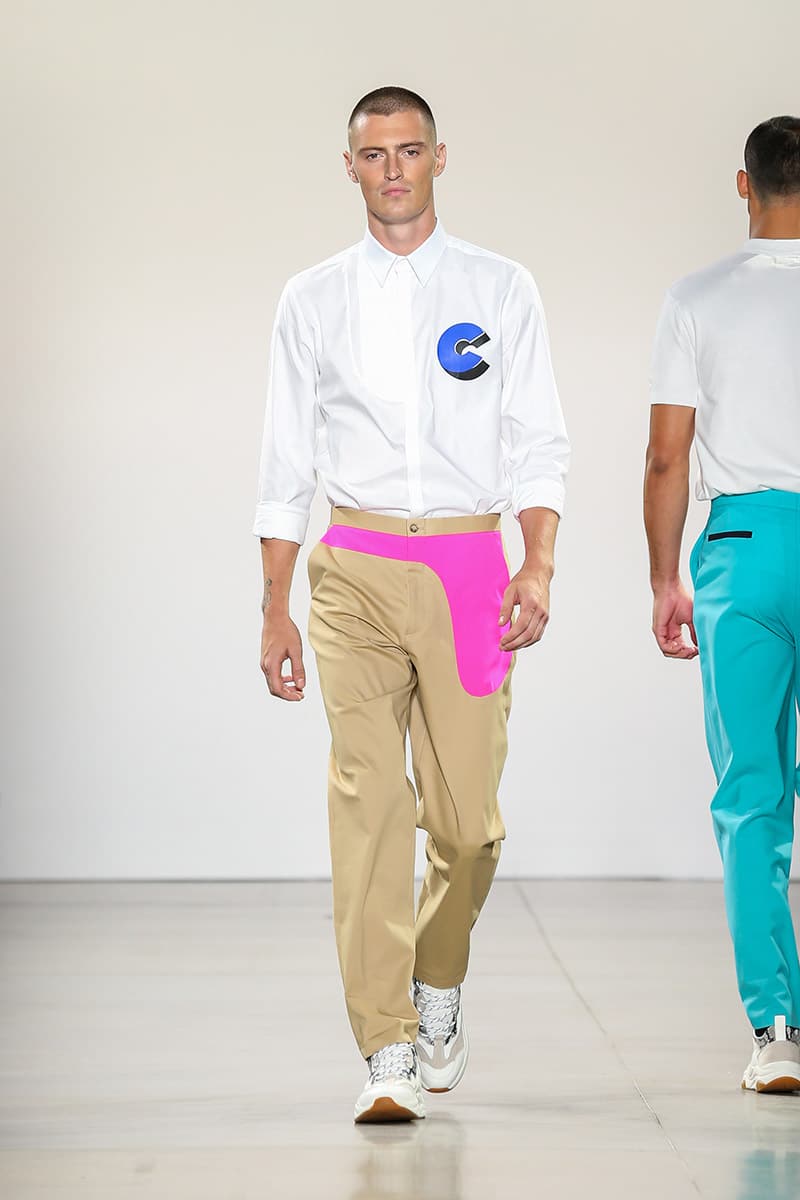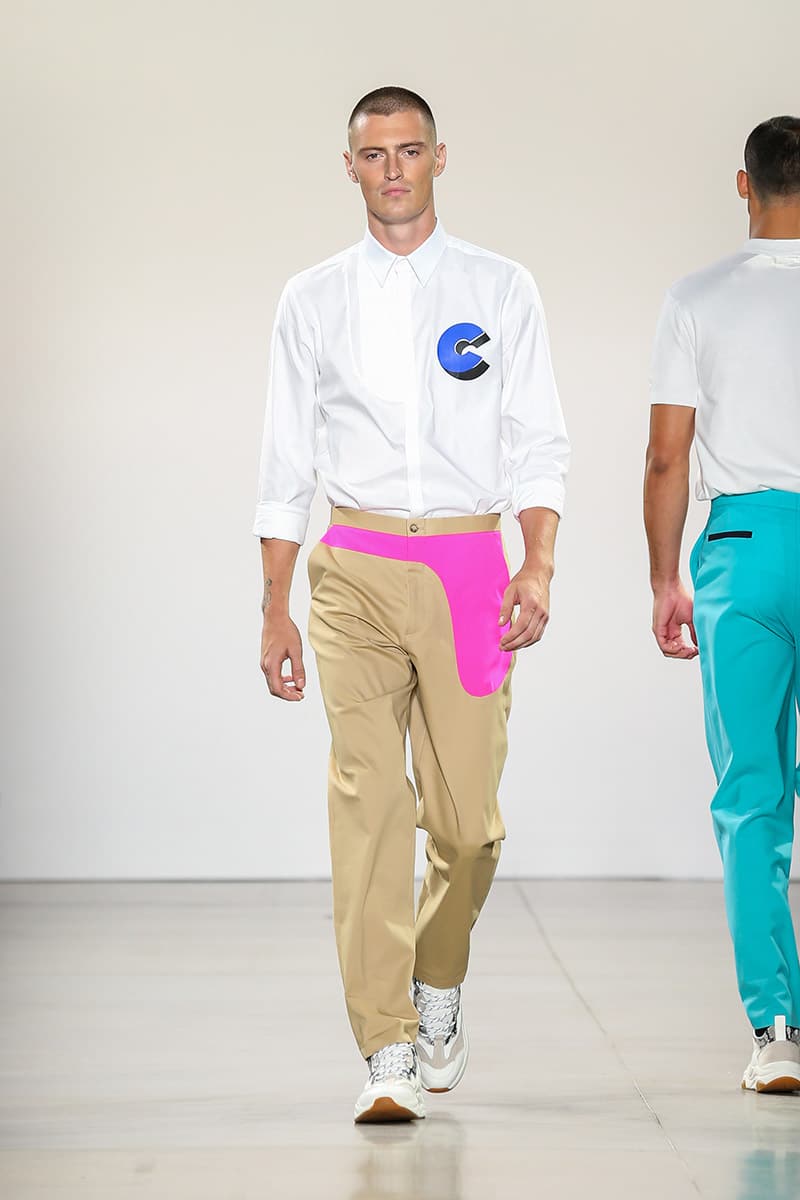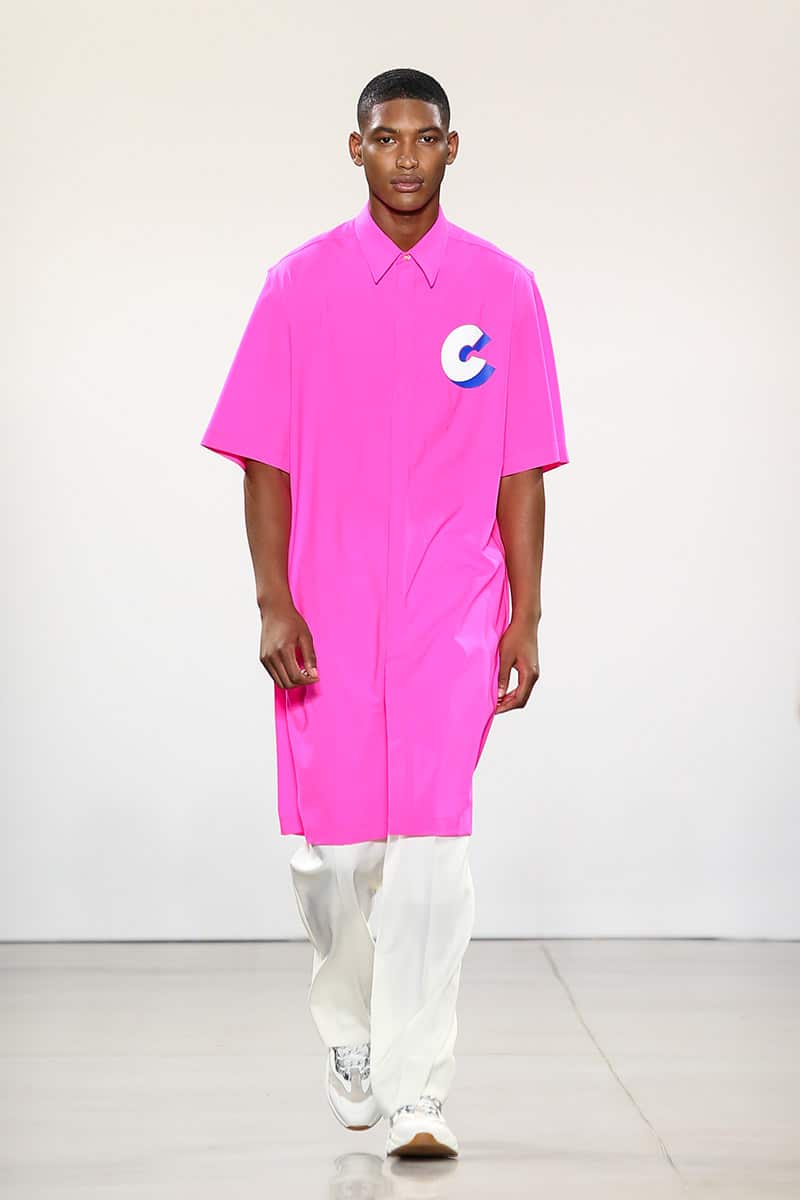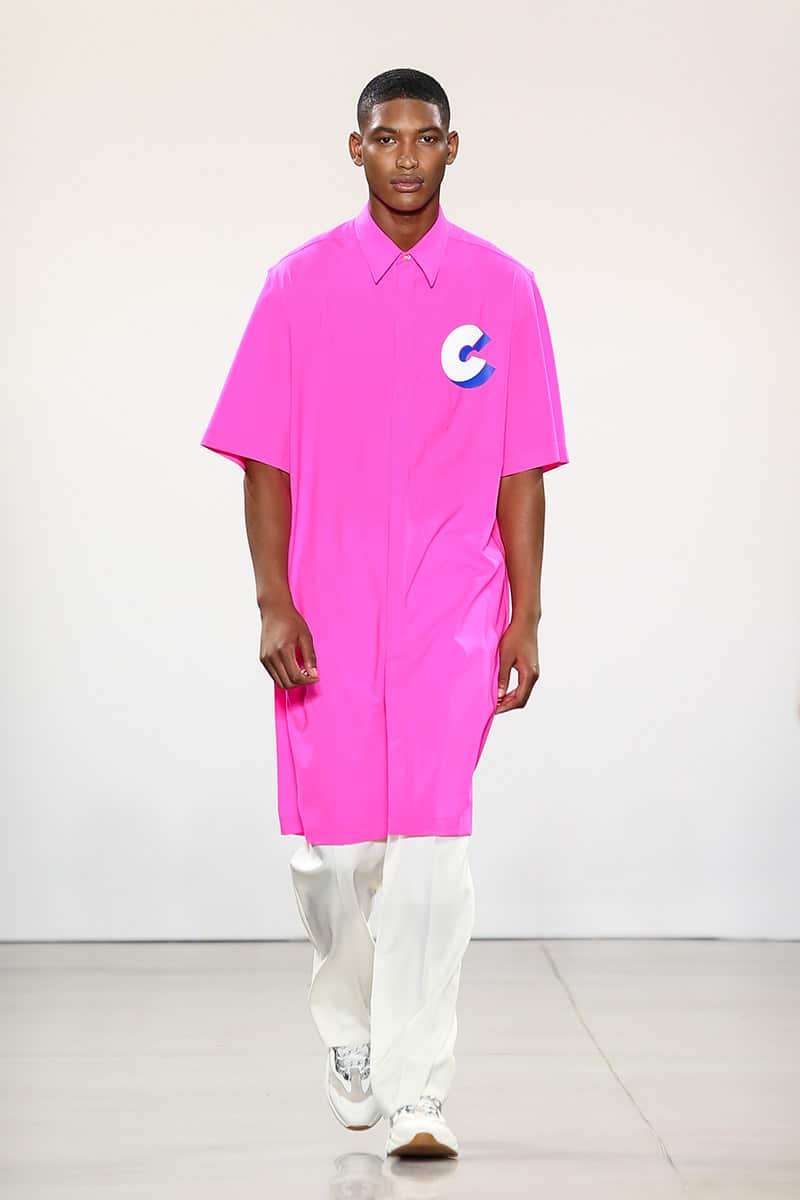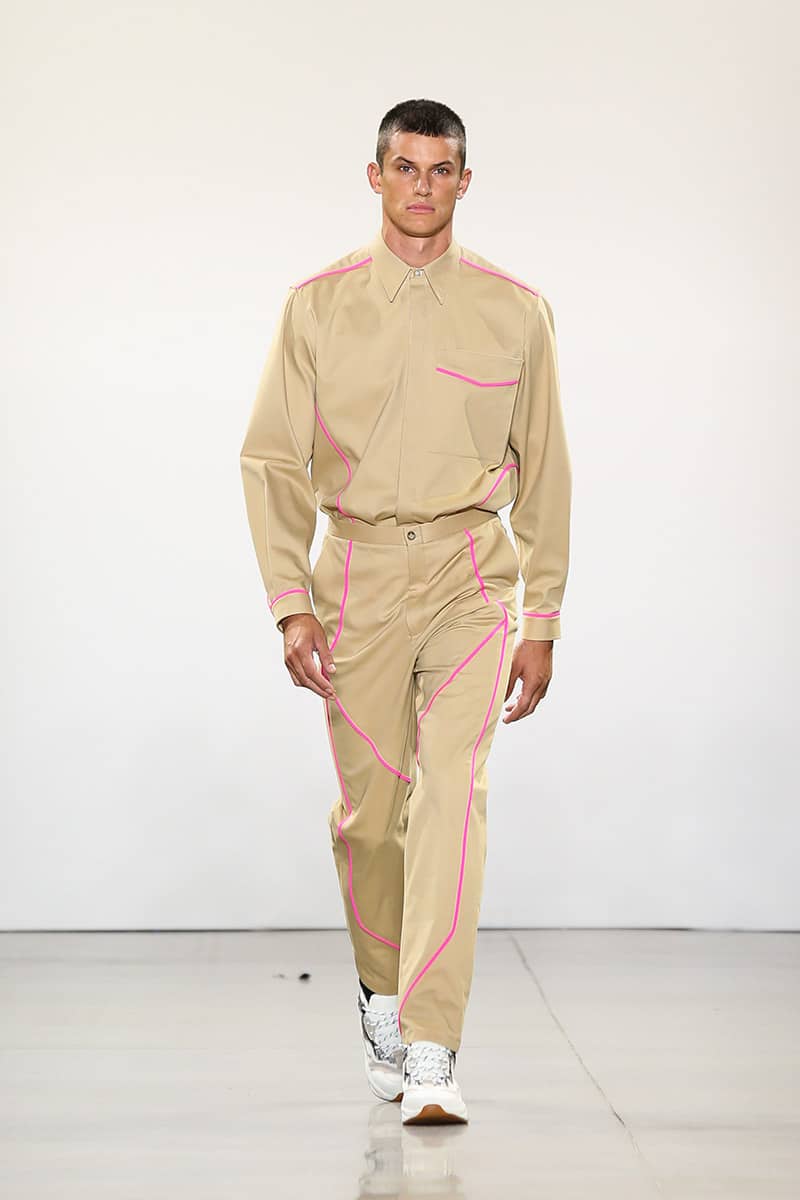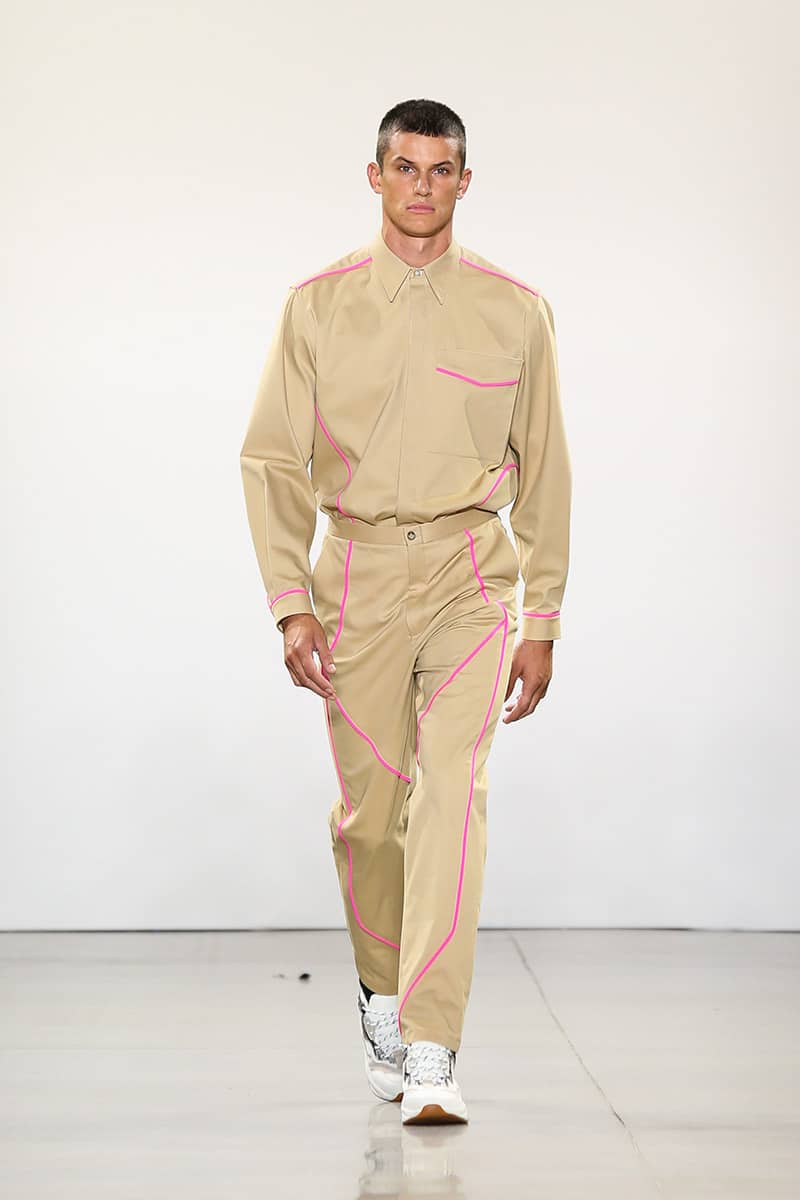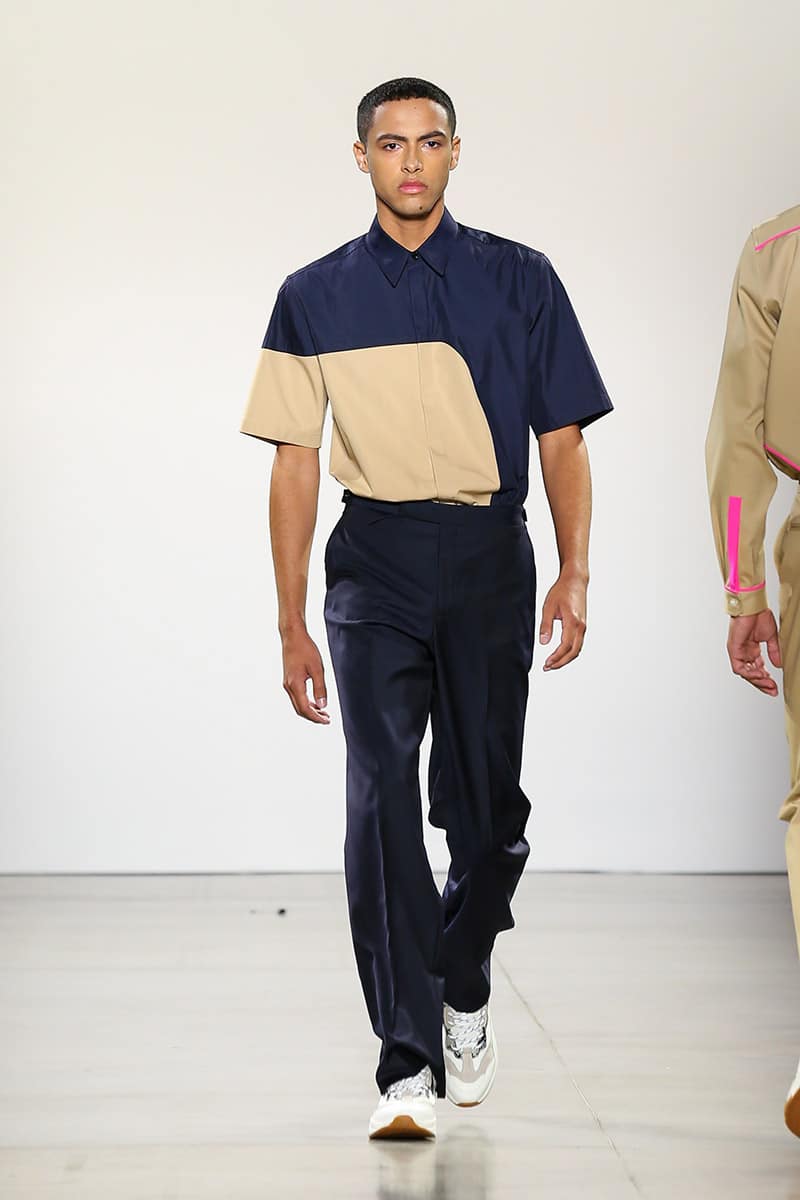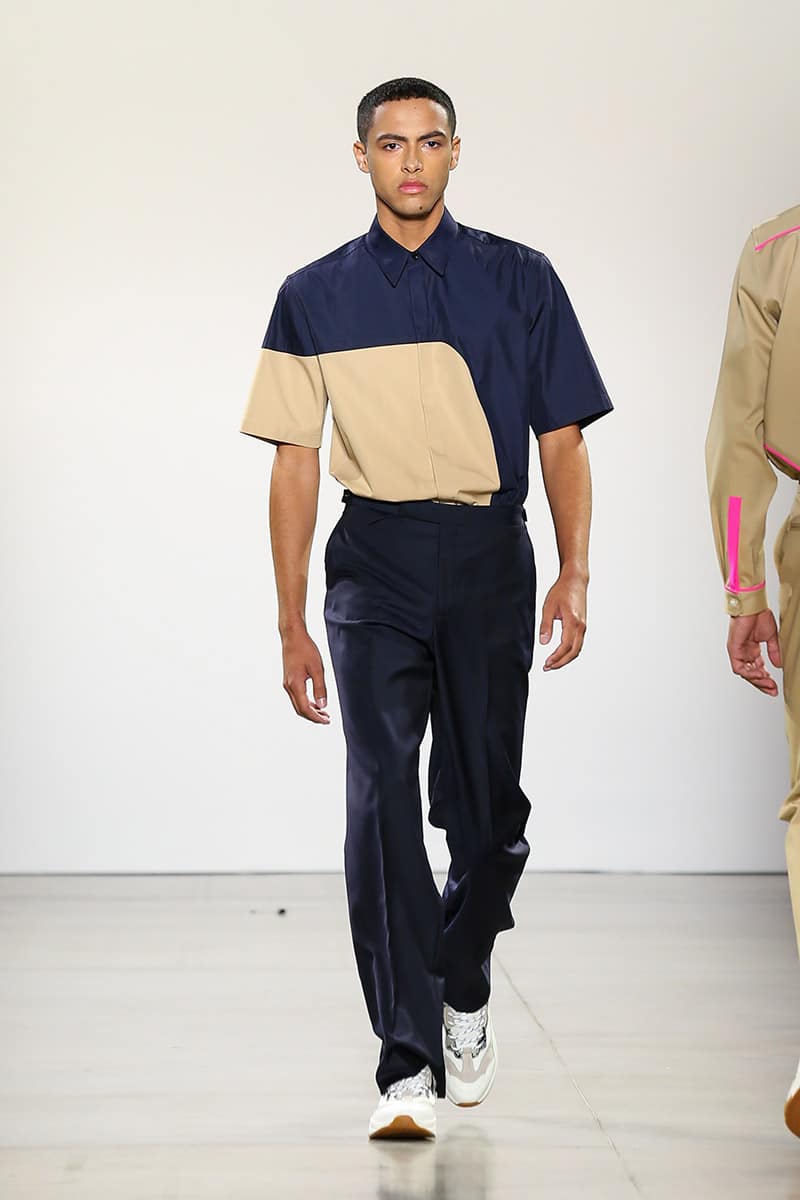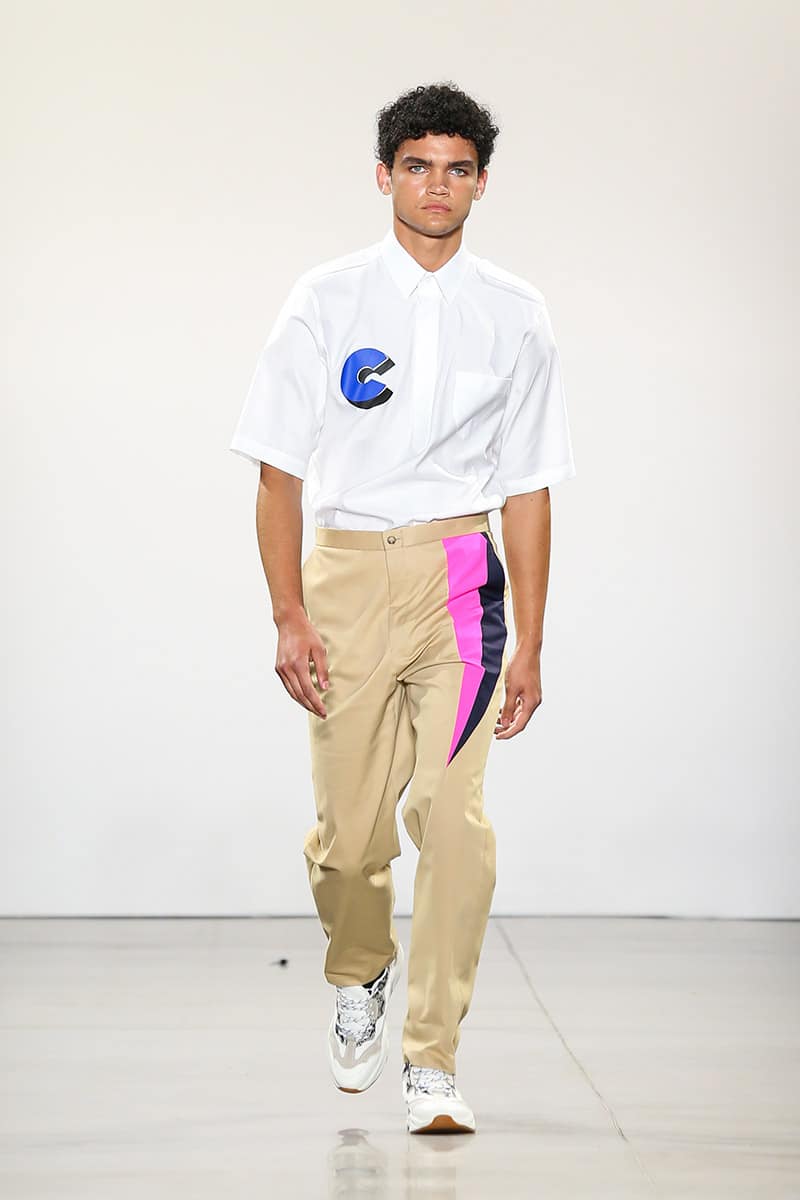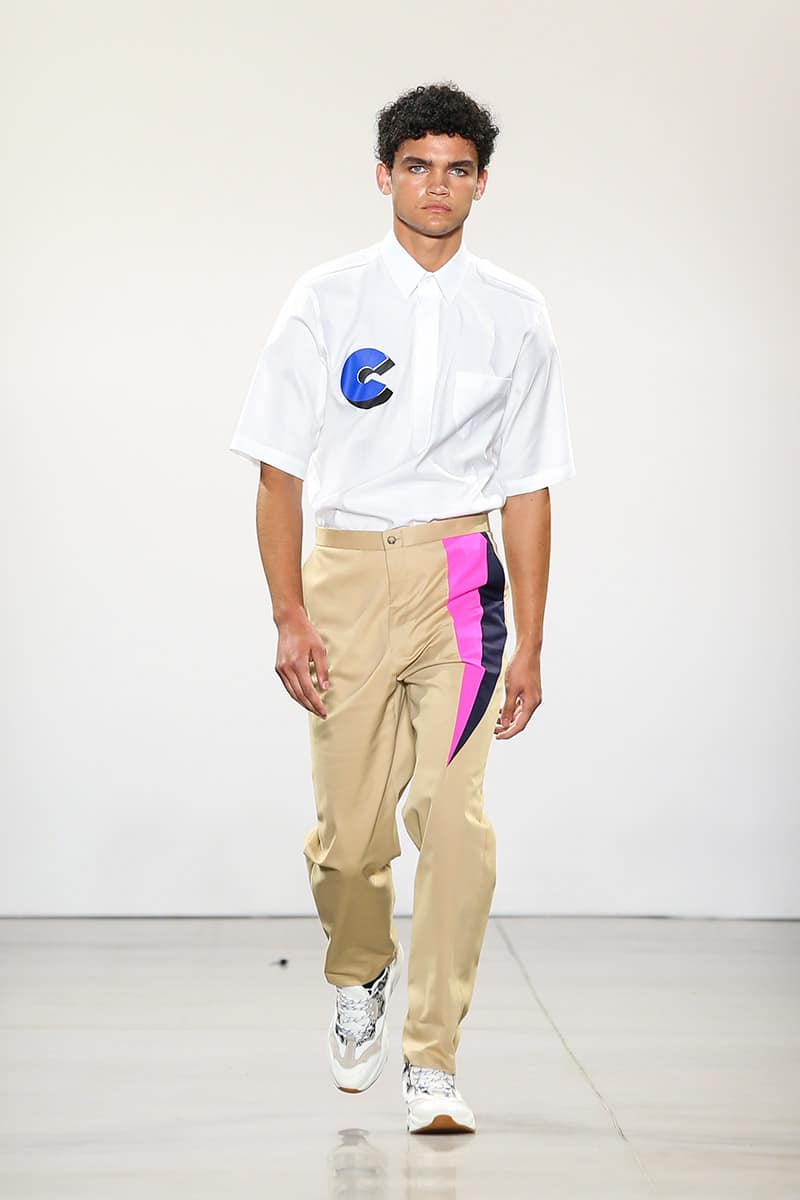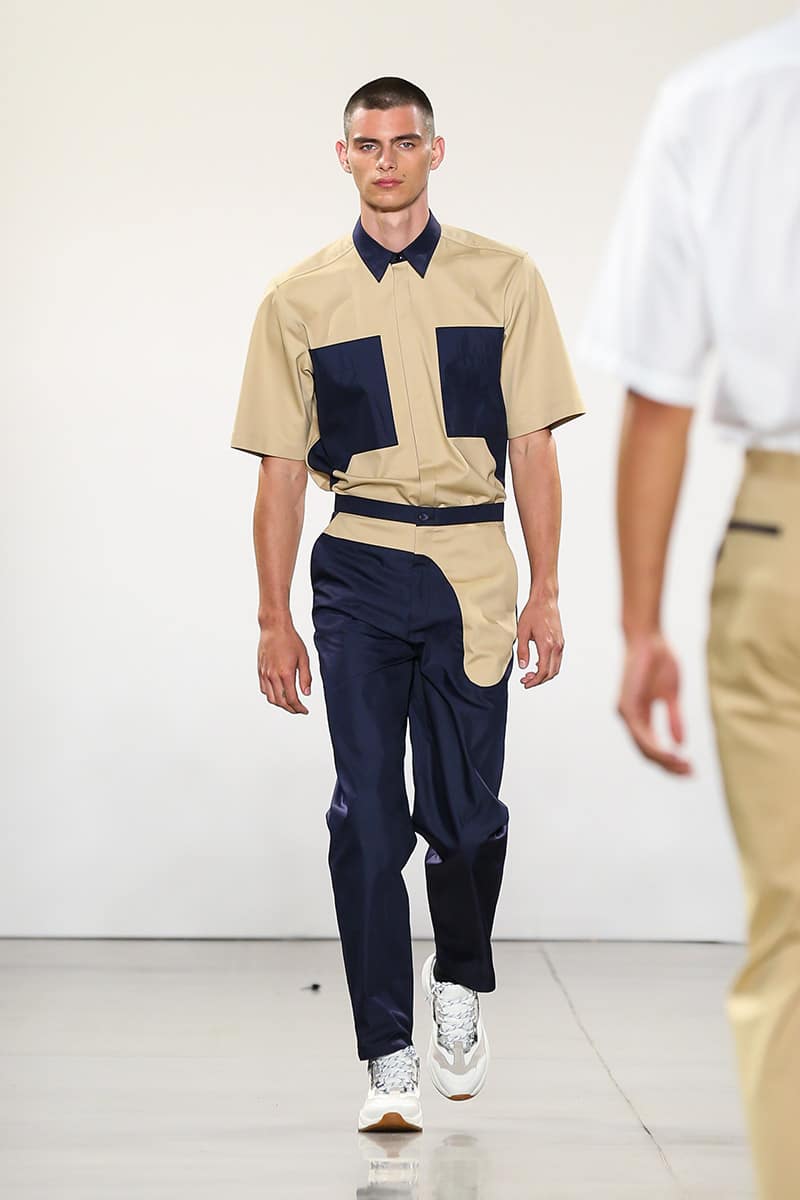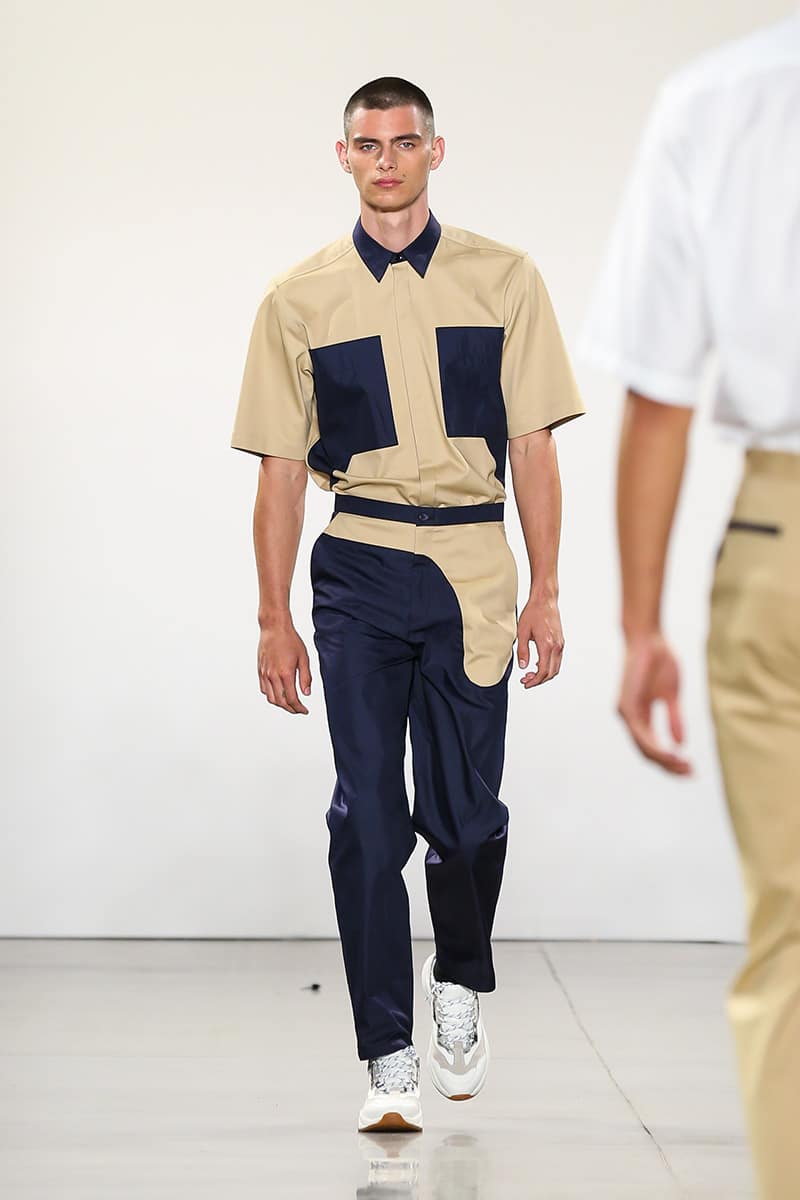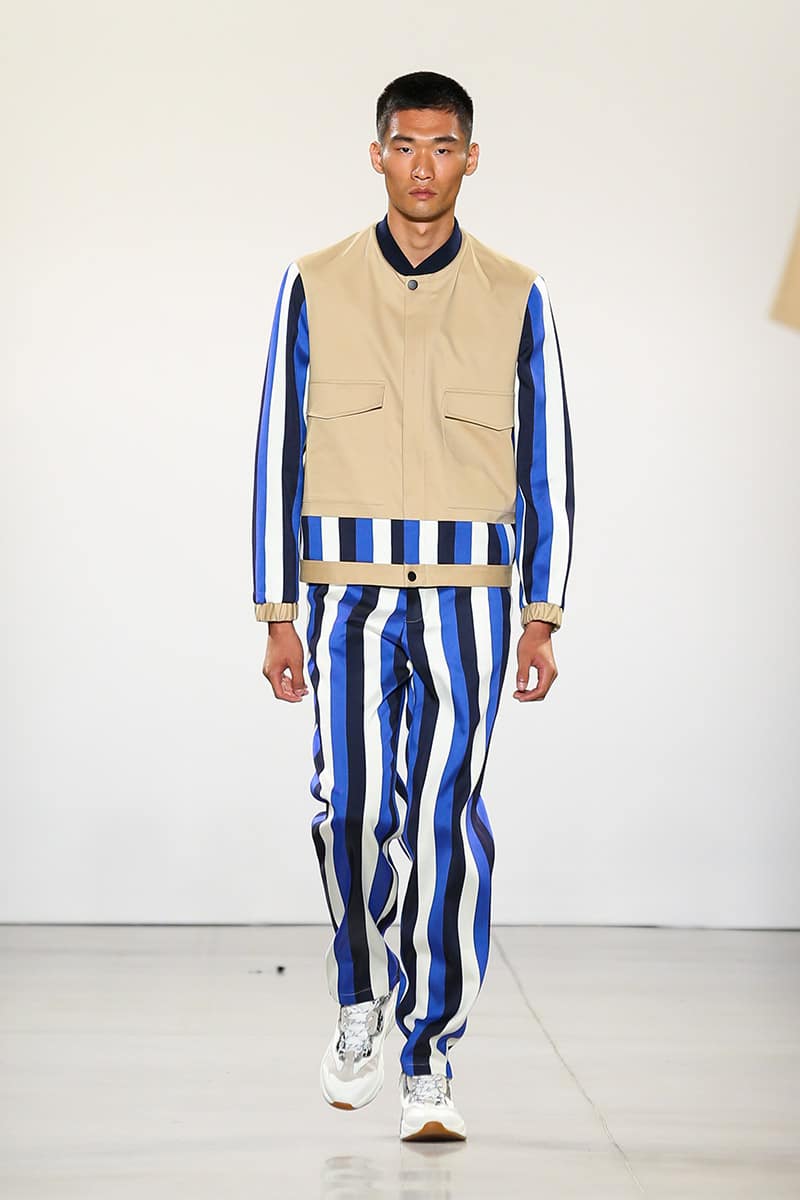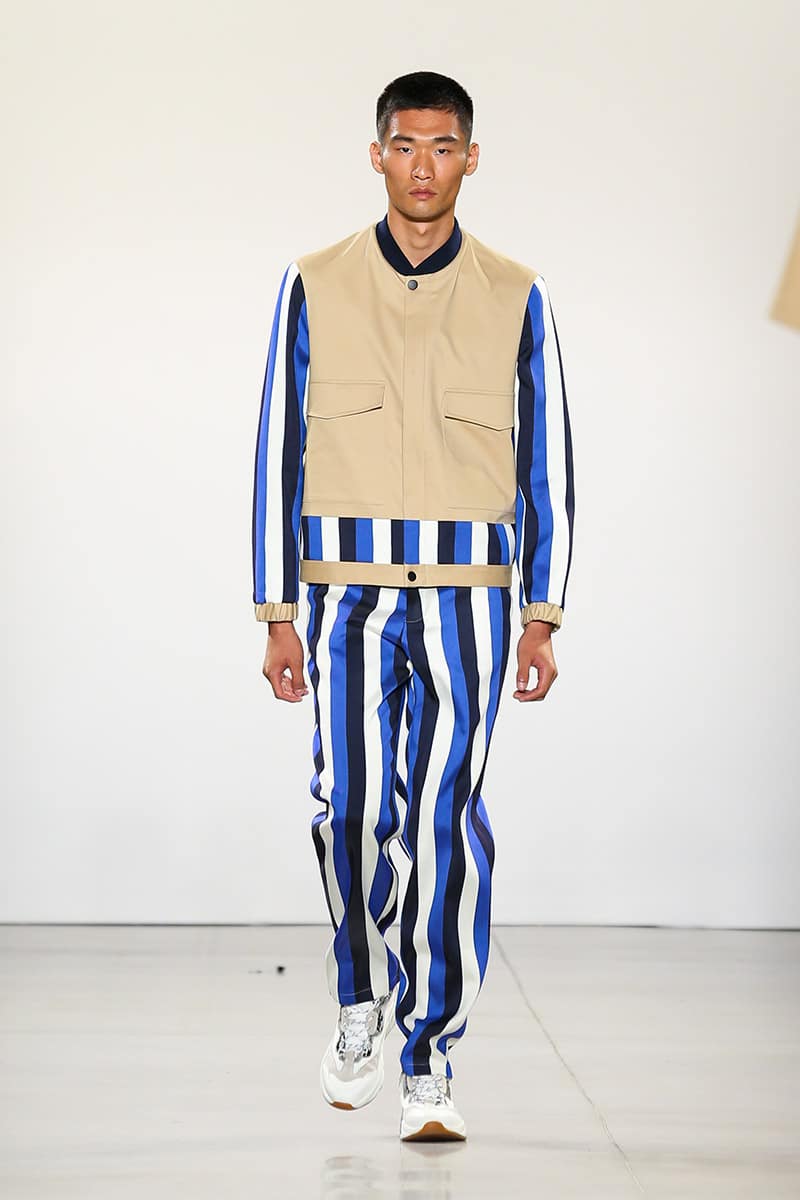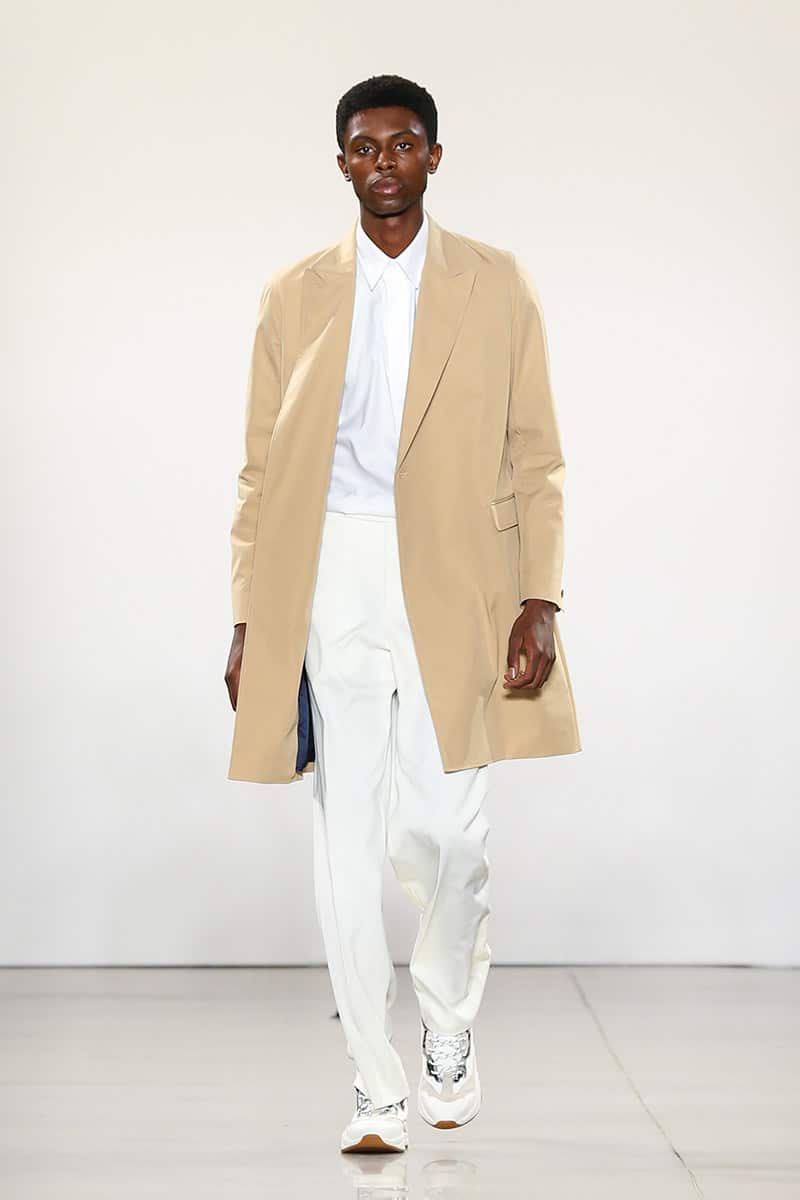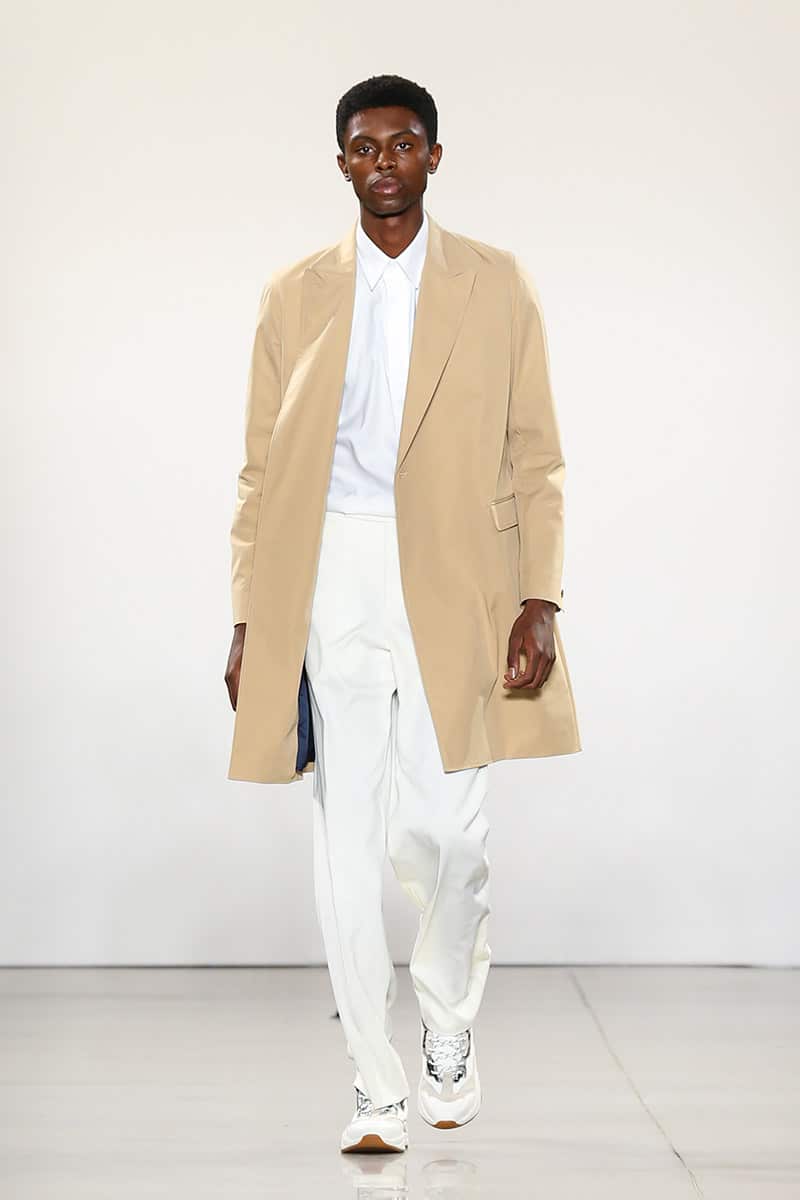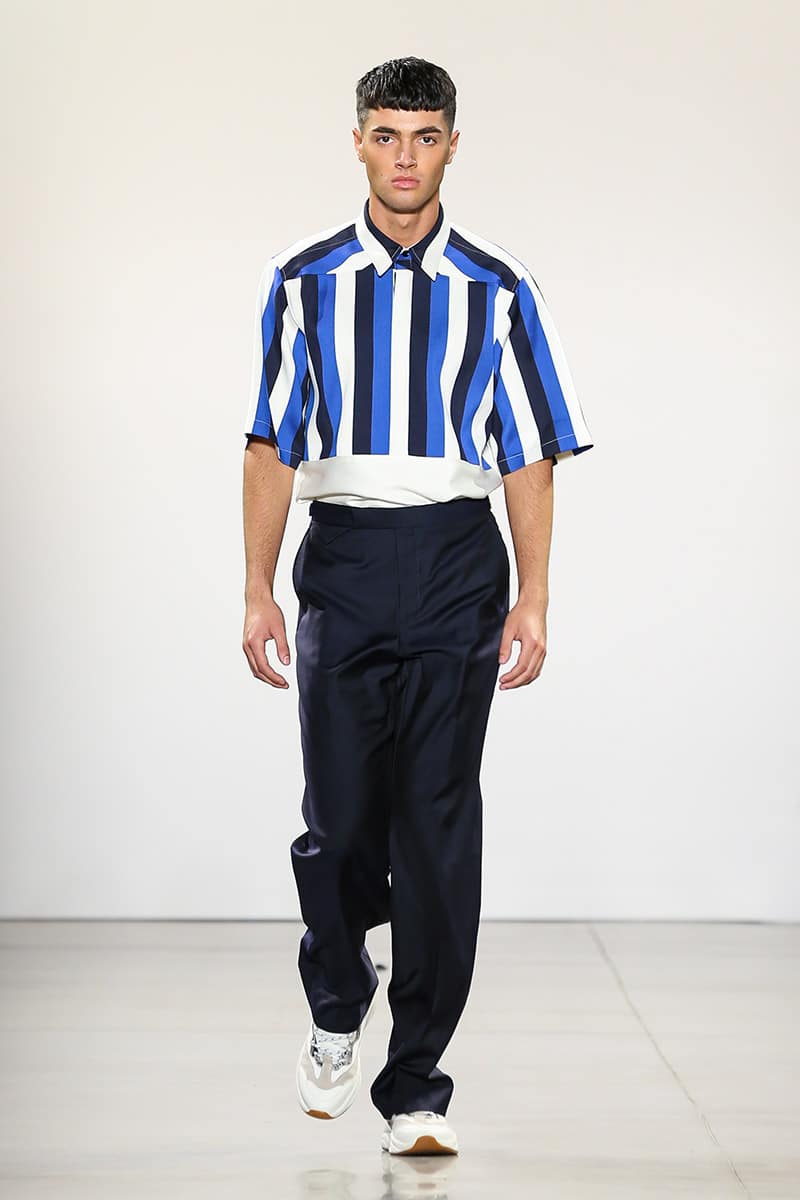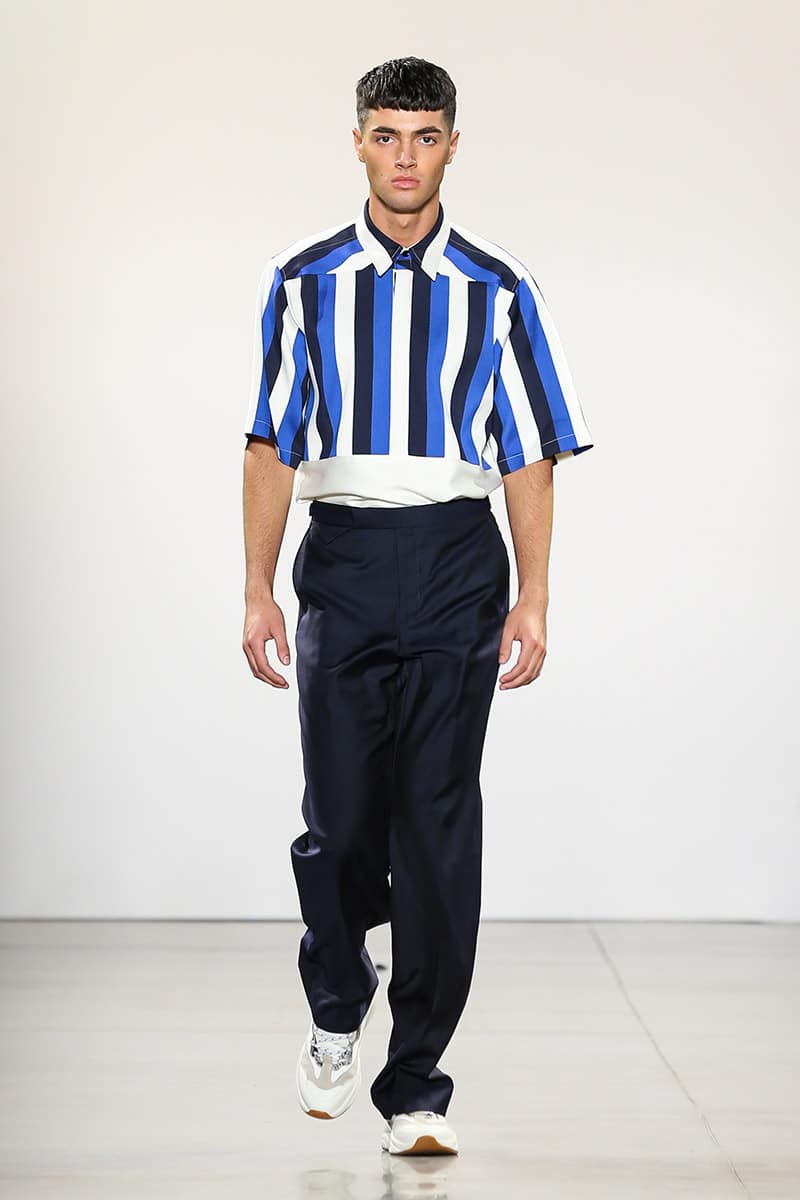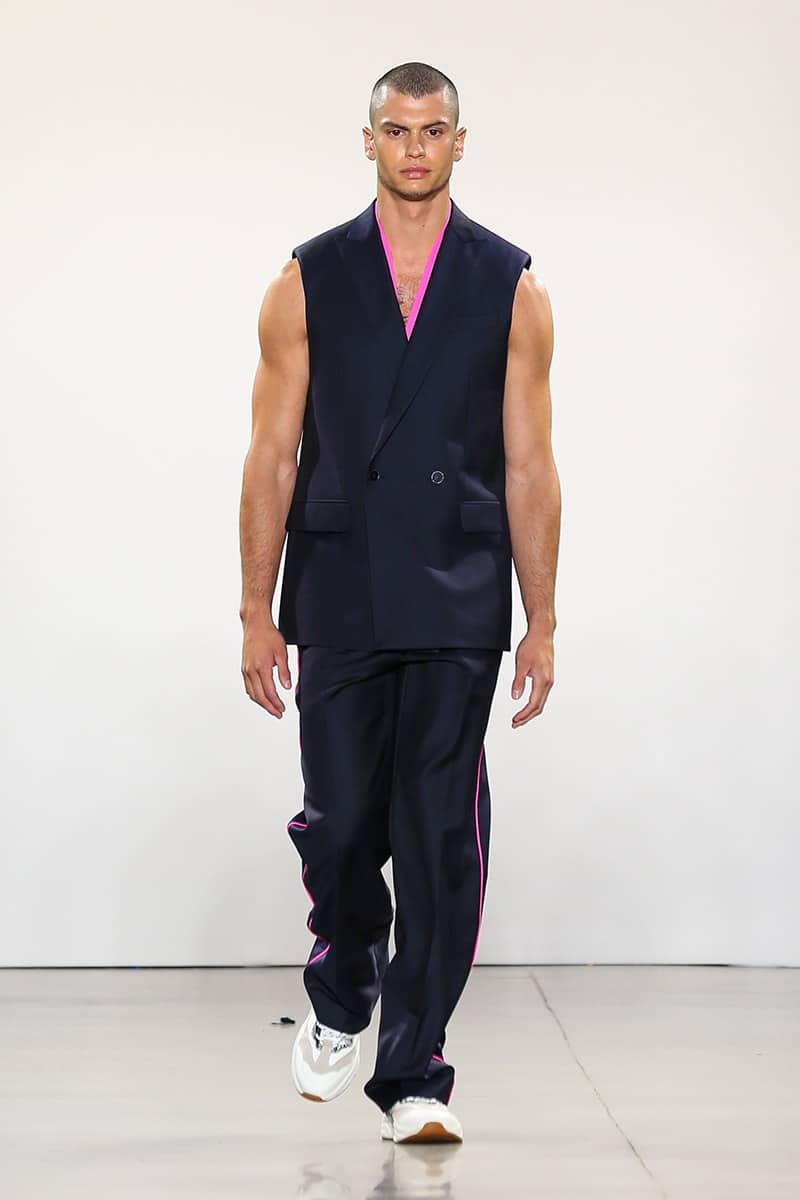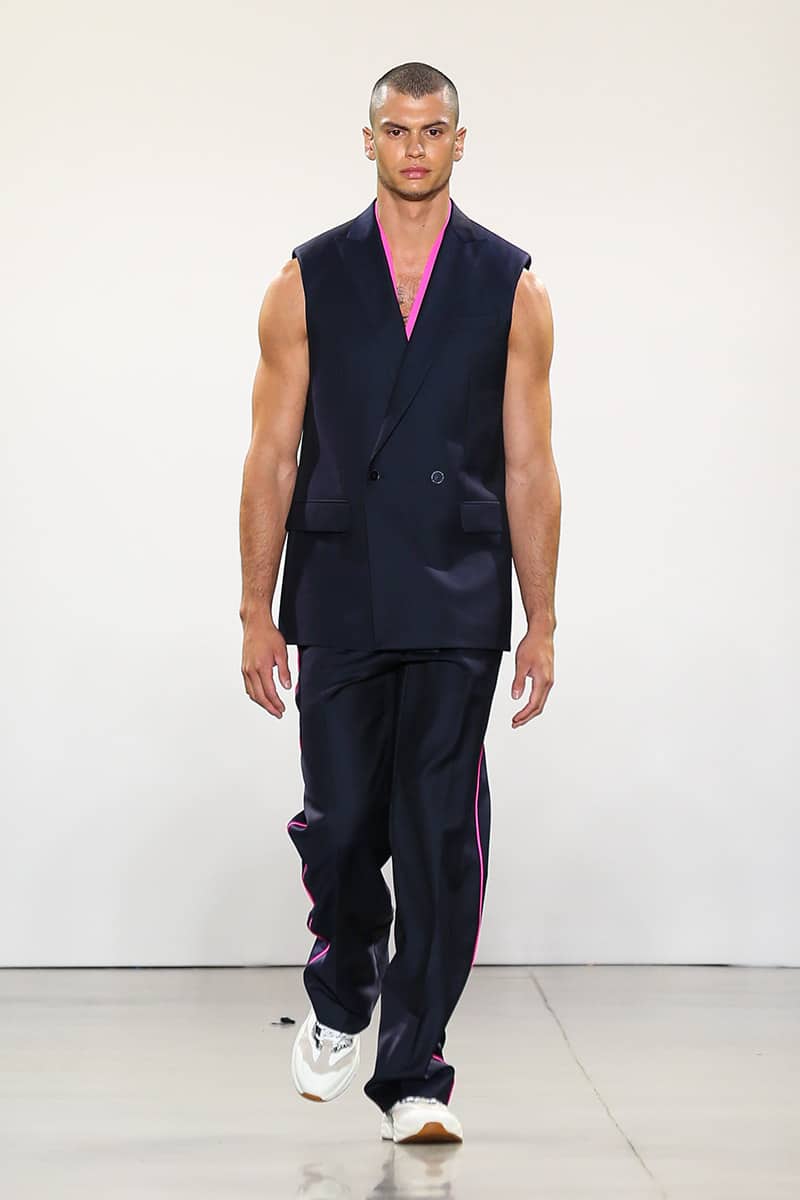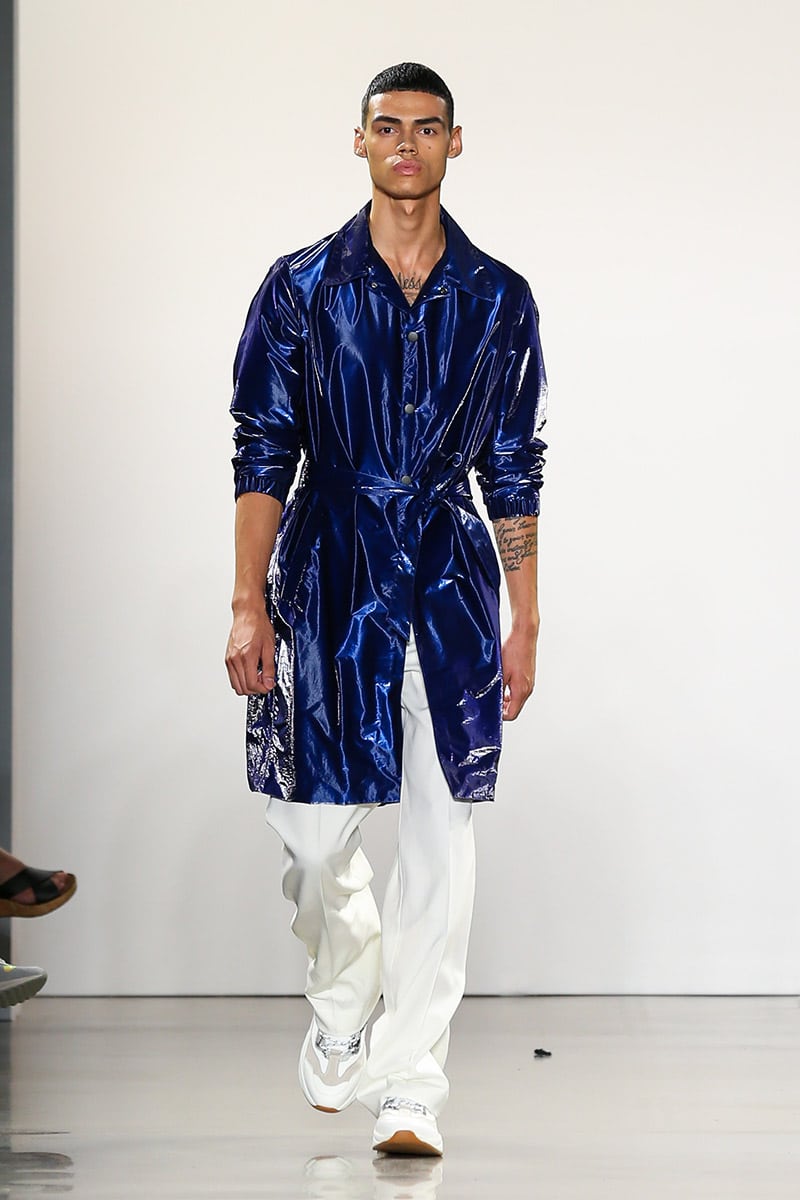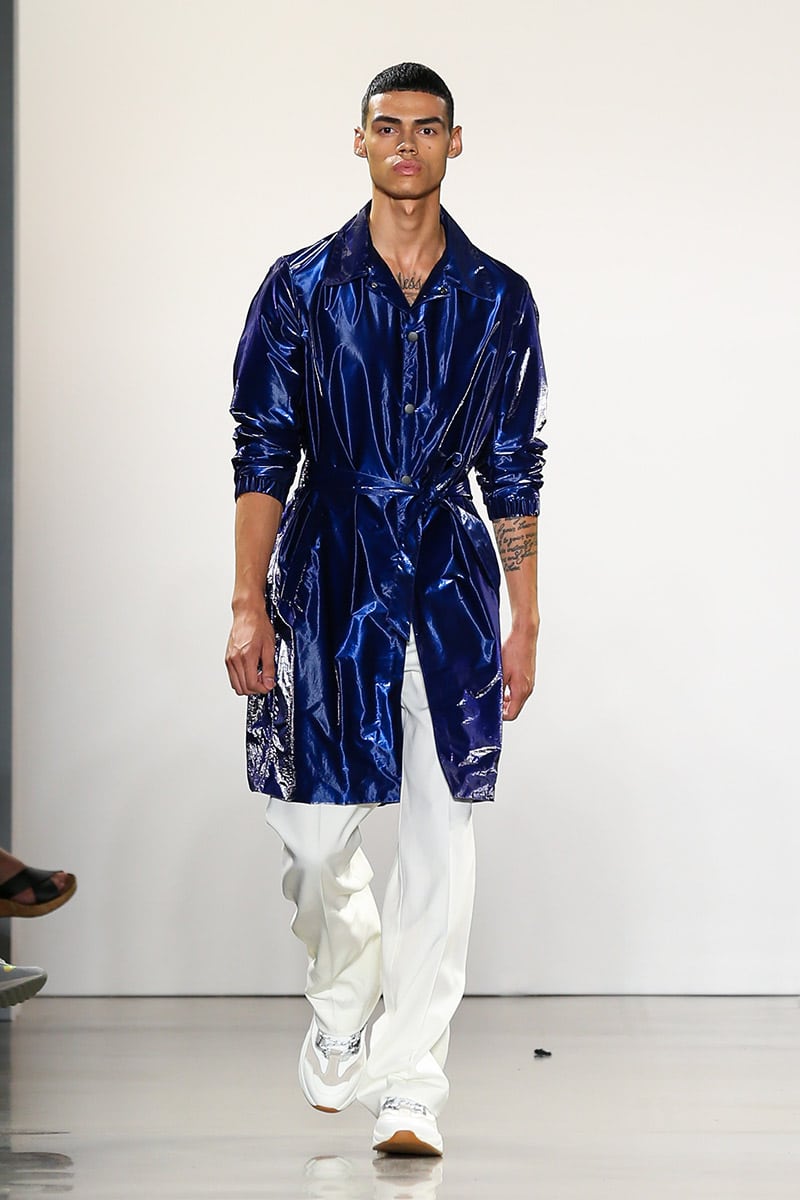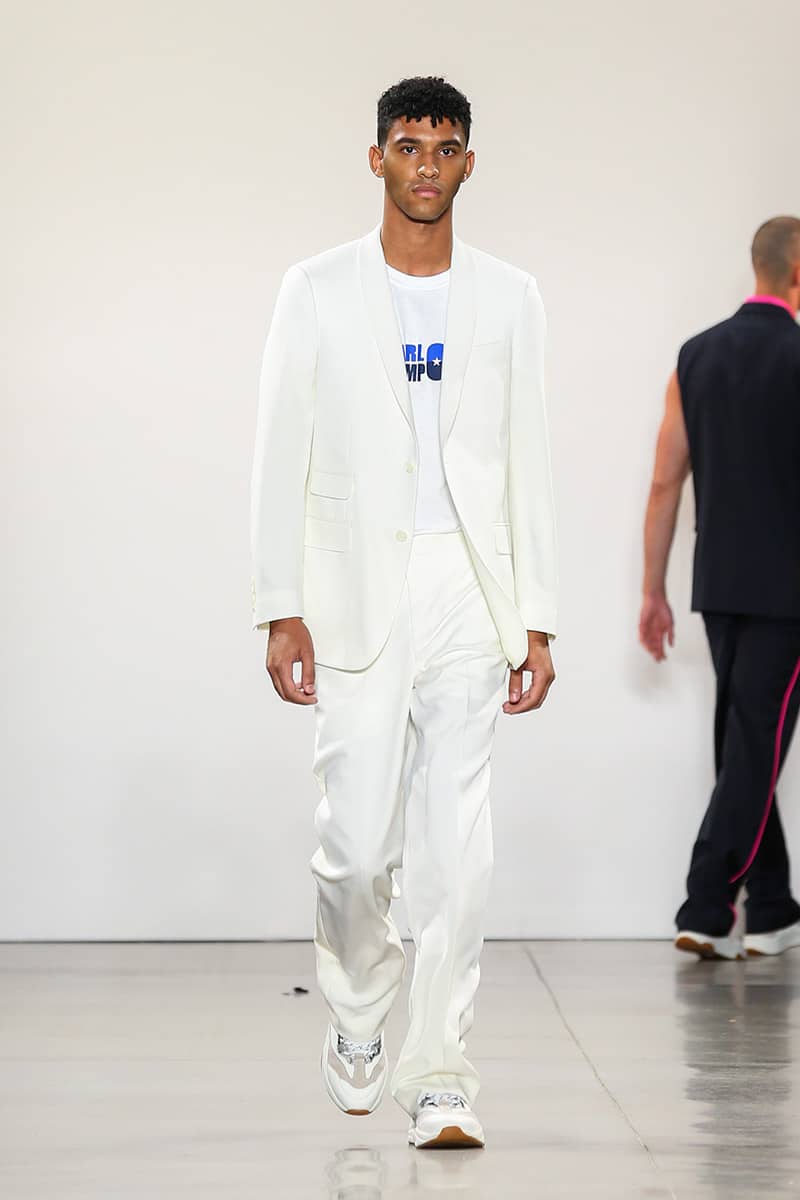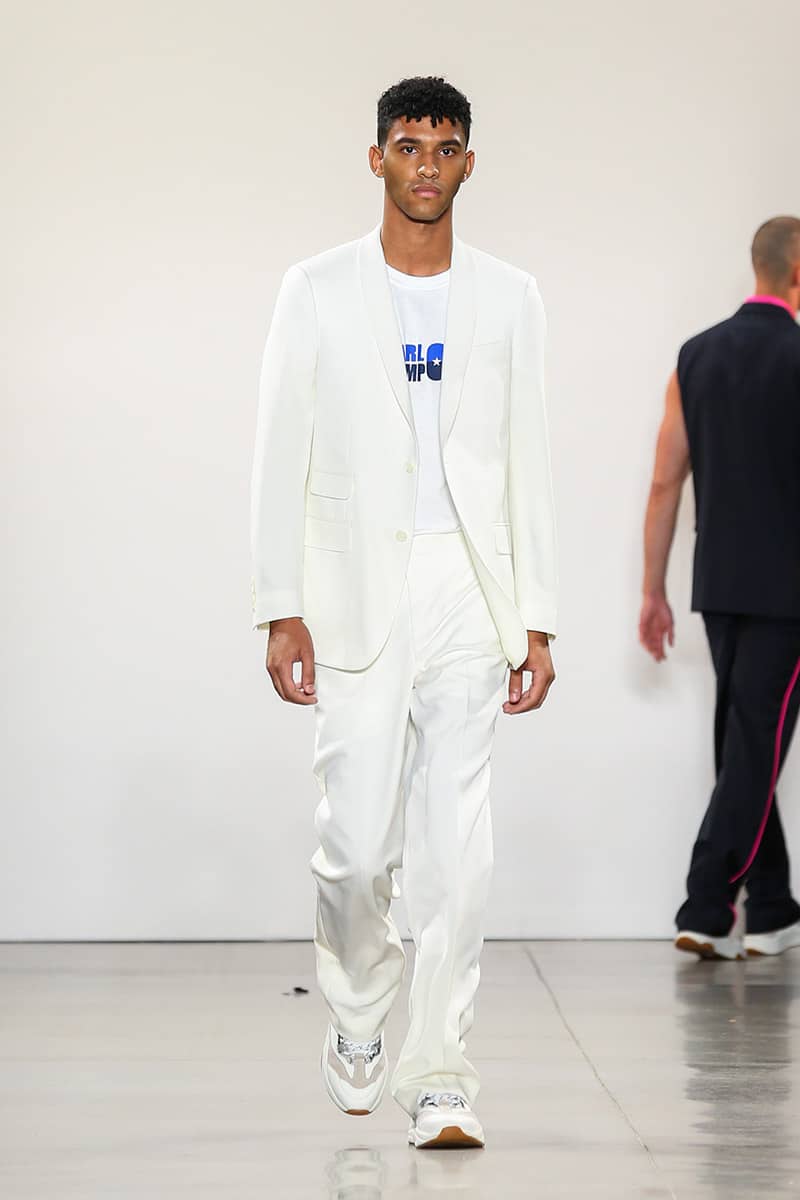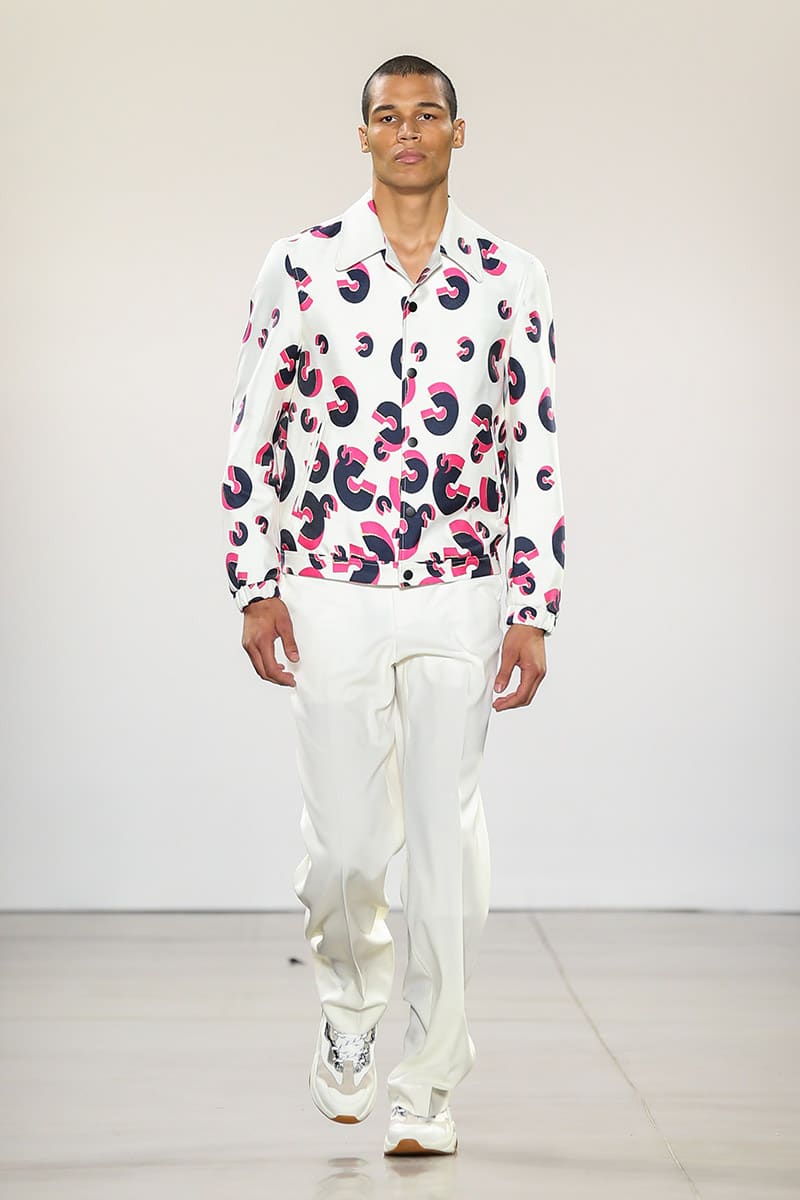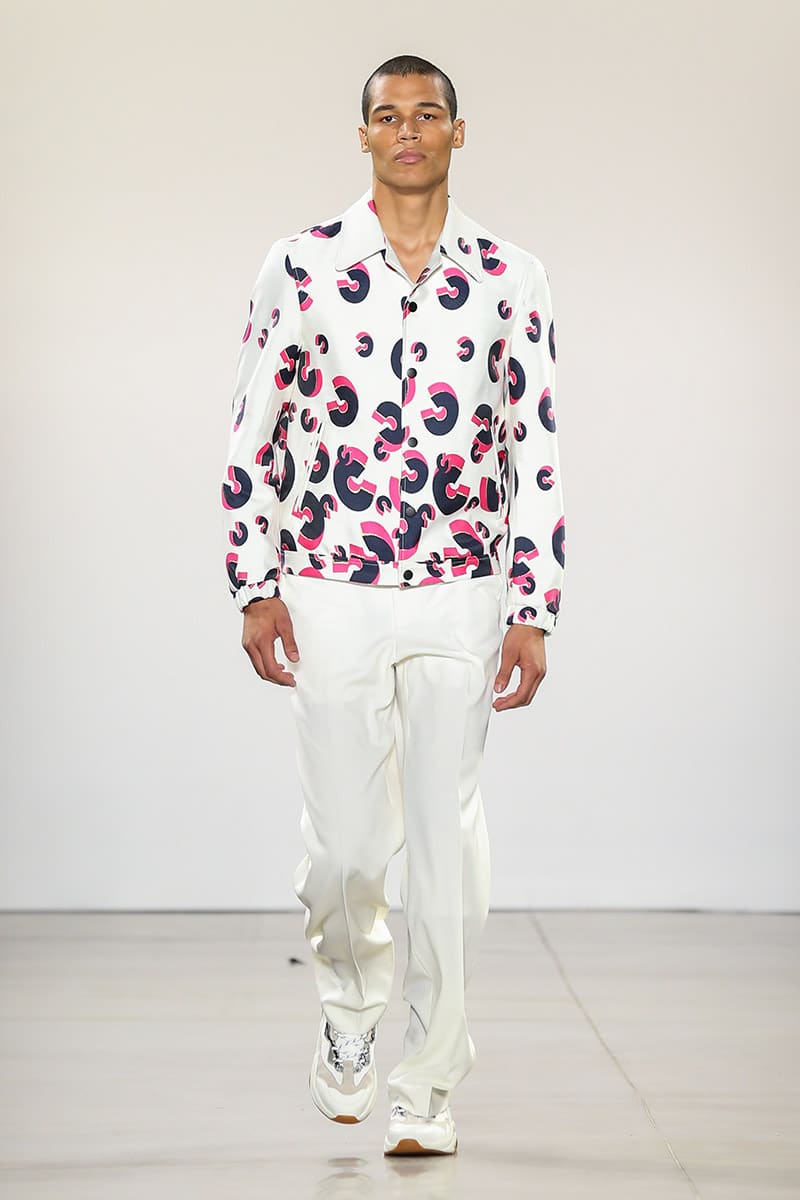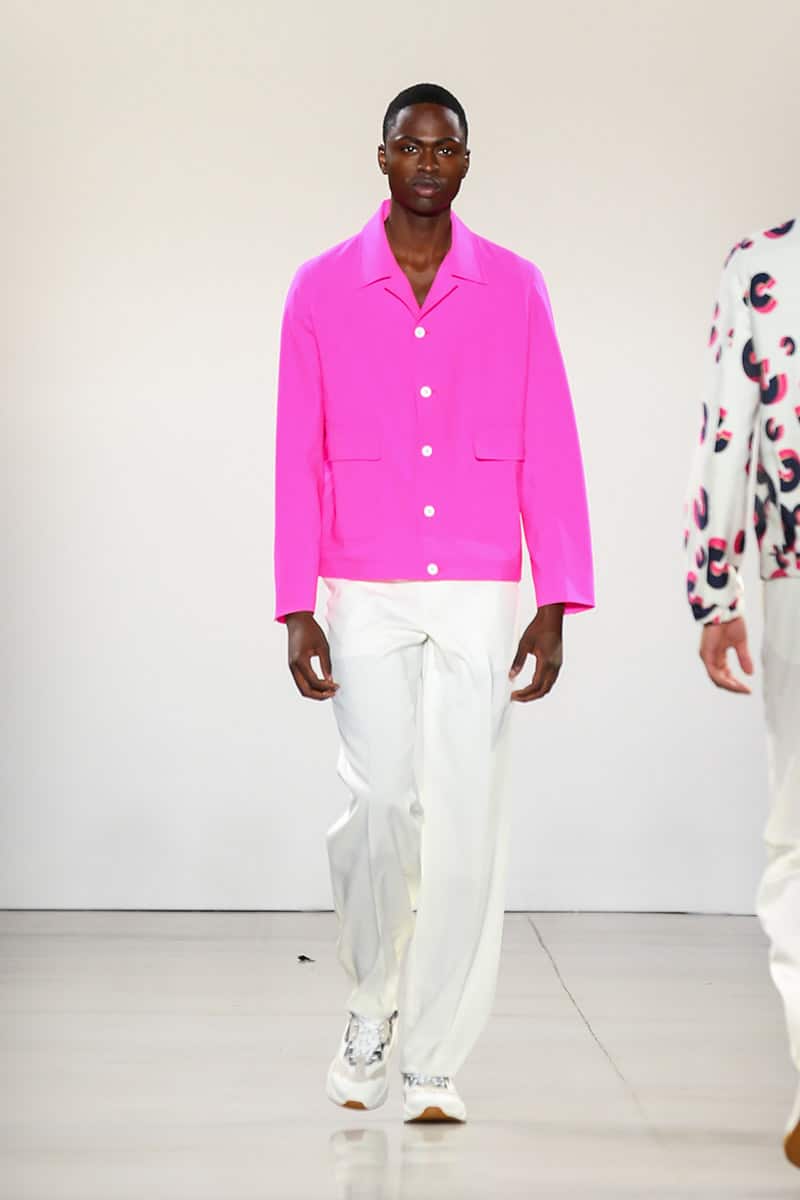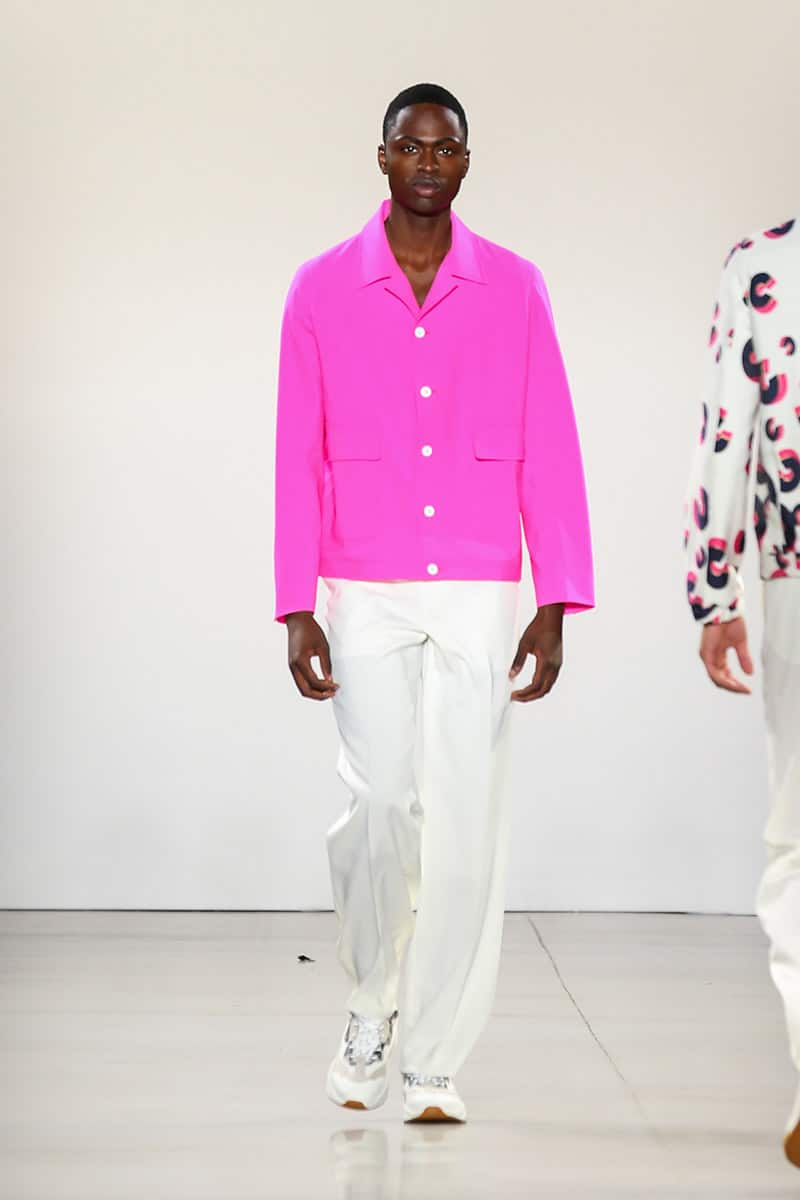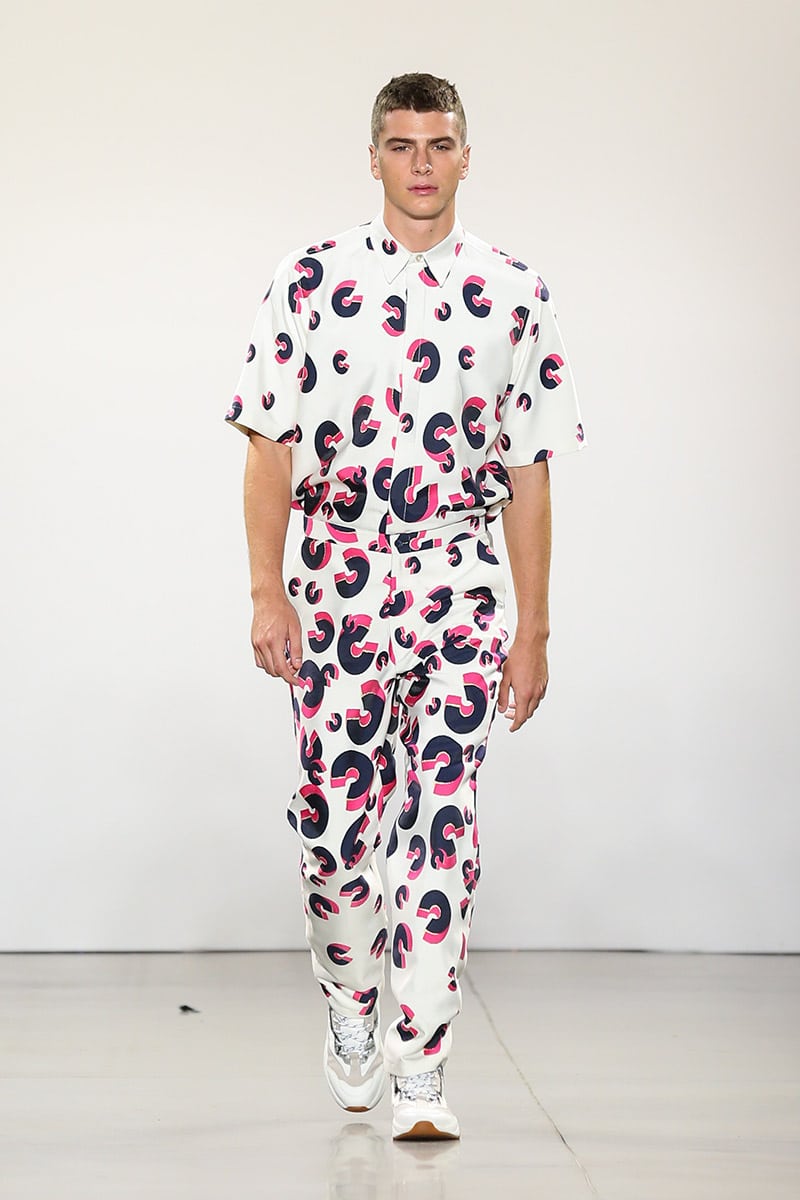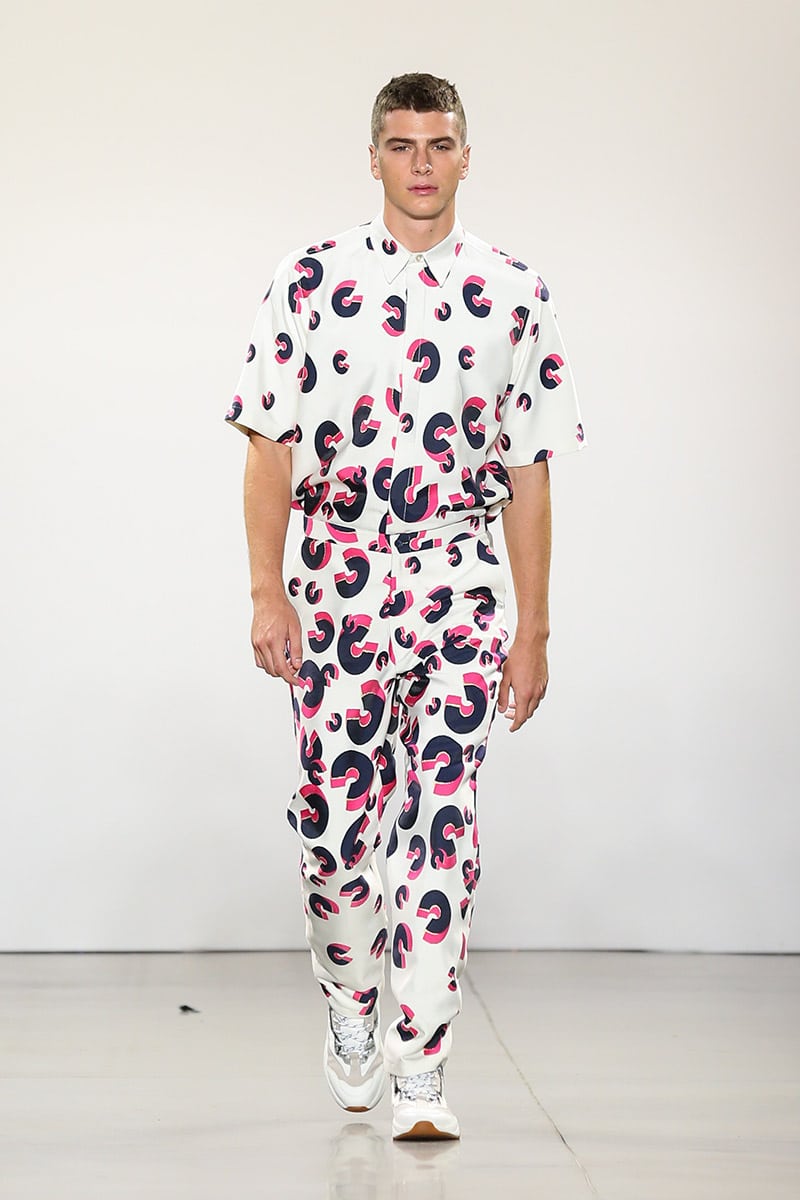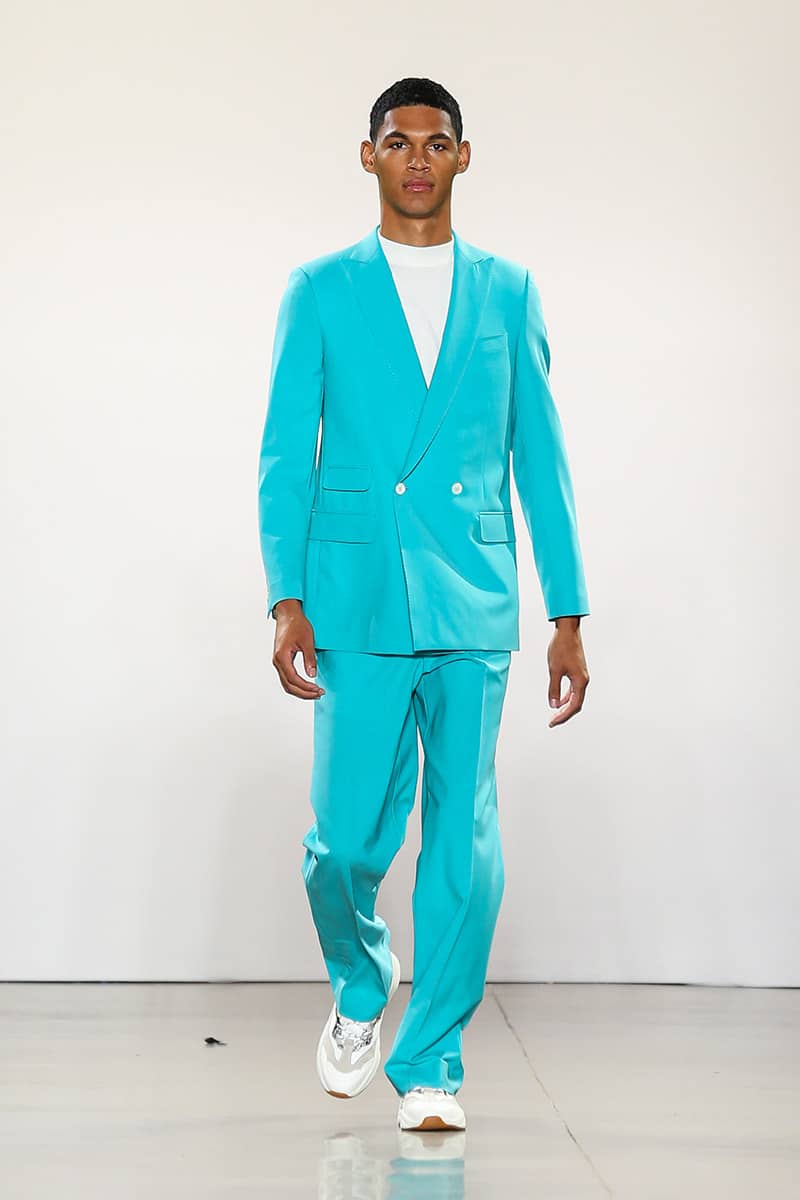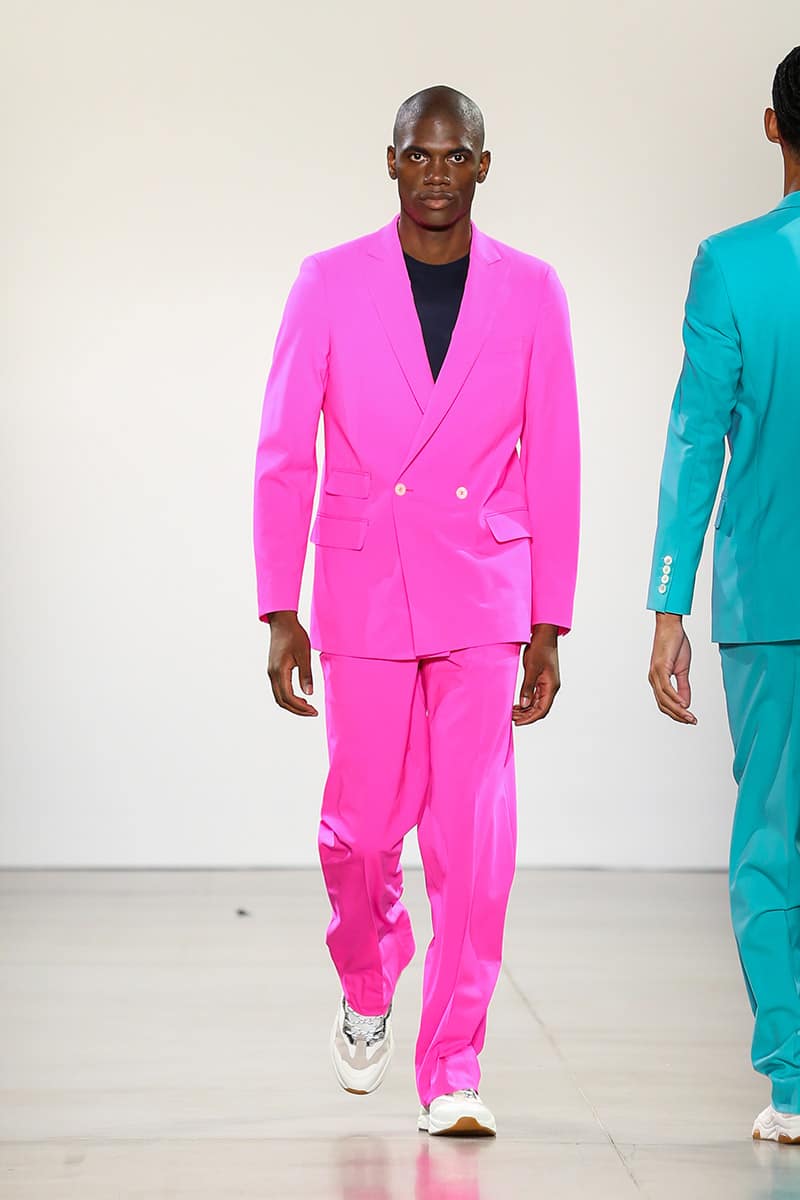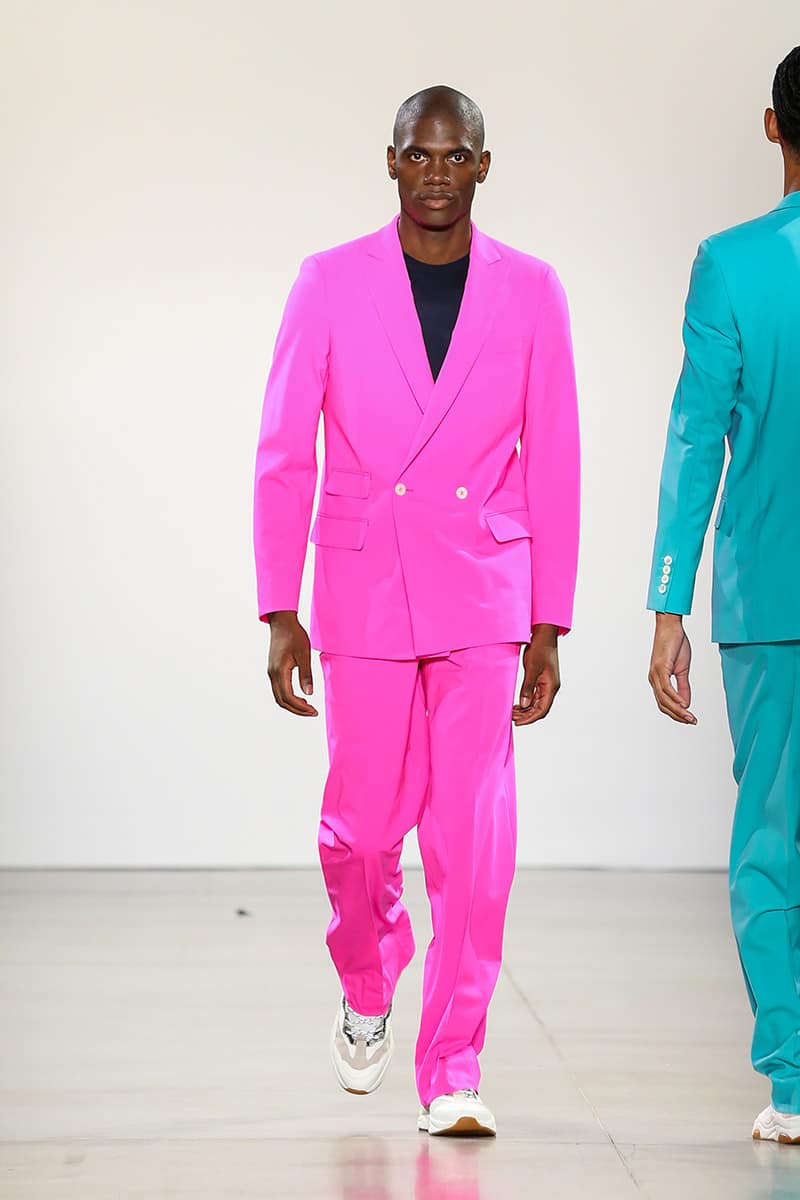 Unlike the rain-soaked streets of the city, there wasn't a cloud in Carlos Campos' candy-coated sky. In fact, he dreamed in highlighter pinks, blues, and yellows, in double-breasted suits of every shade, in sapphire reflective trench coats and allover pattern bomber jackets. In other words, he used every damn crayon in his box. And I'm not mad at him for it.
"The only man I know who behaves sensibly is my tailor," he quoted the late George Bernard Shaw in his program. A 19th-century playwright who apparently took his style as seriously as his prose. It was the first line in the designers' program and the catalyst for yet another blockbuster collection. That, and skip ahead (way ahead) to the late 20th century, and the nostalgia of the '90s and you'll land on the scene the Honduran designer has painted for summer. The Reggaeton soundtrack pulsed over a Mandala of colors. It was a party and I was drunk on beauty.
It's not easy to make dress pants exciting or suiting fun. And frankly, with the current state of things, the American fashion industry and the country as a whole, there's not a whole lot of fun to be had anywhere. Yet, suddenly a sateen dress shirt becomes rebellion and dressing up becomes a necessity. Freedom in a stitch.
A concept Campos is inevitably passing on. Like his father before him, a proclaimed master tailor, the art of the business will (hopefully) continue to take root in the next generation. His legacy sat in the front row, sporting "Carlos Campos" T-shirts and fervent applause as he bowed. A starry-eyed baby in his hand. Its little eyes soaking in the power of possibility. More precious than any suit. The American dream.