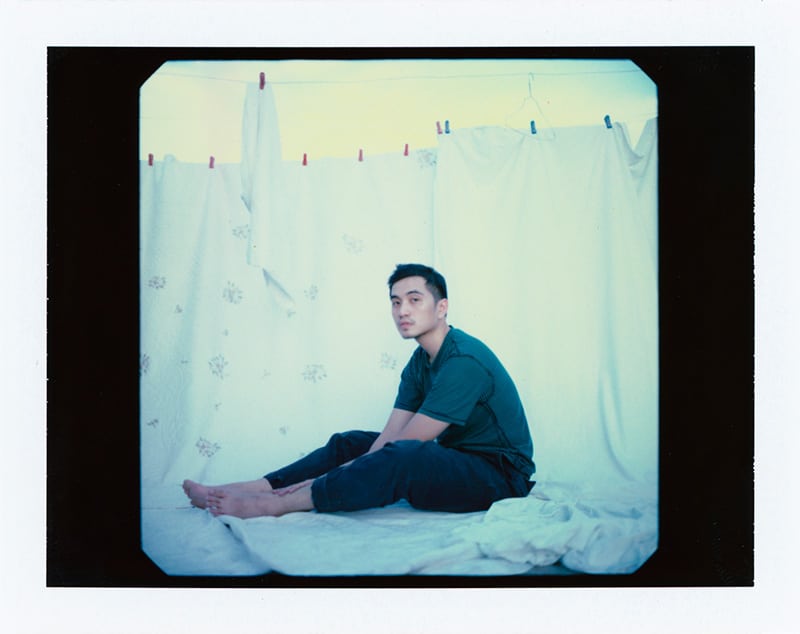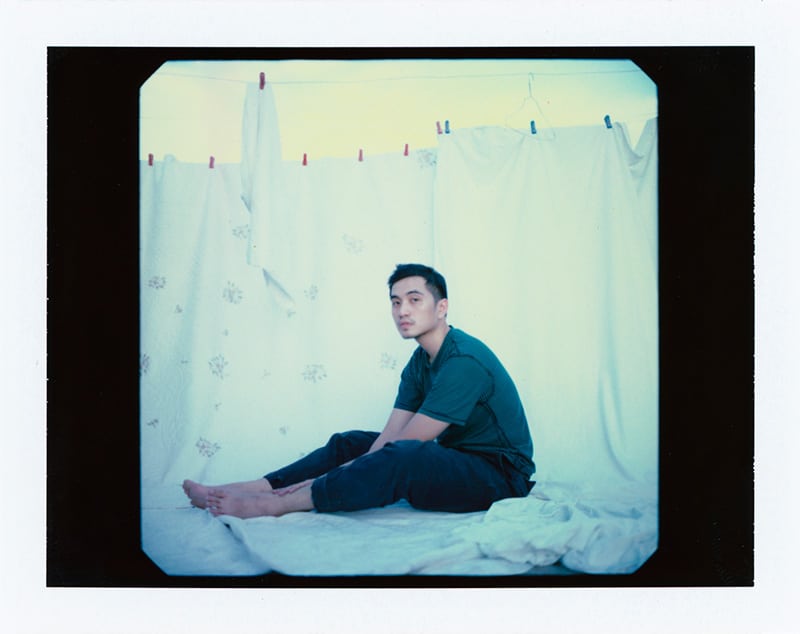 Philippine-based designer Carl Jan Cruz has spent his time building a brand that is based on more than just another fashion hype. Showcasing his collection at Paris Showrooms this season he is focusing on stripping back, and what is really necessary for his construction, details, and fabric. Prioritizing on creating an emotional connection between the pieces and the viewer, Cruz's creatives raw, textured and honest looks with a simplistic, instinctive and entirely modern approach.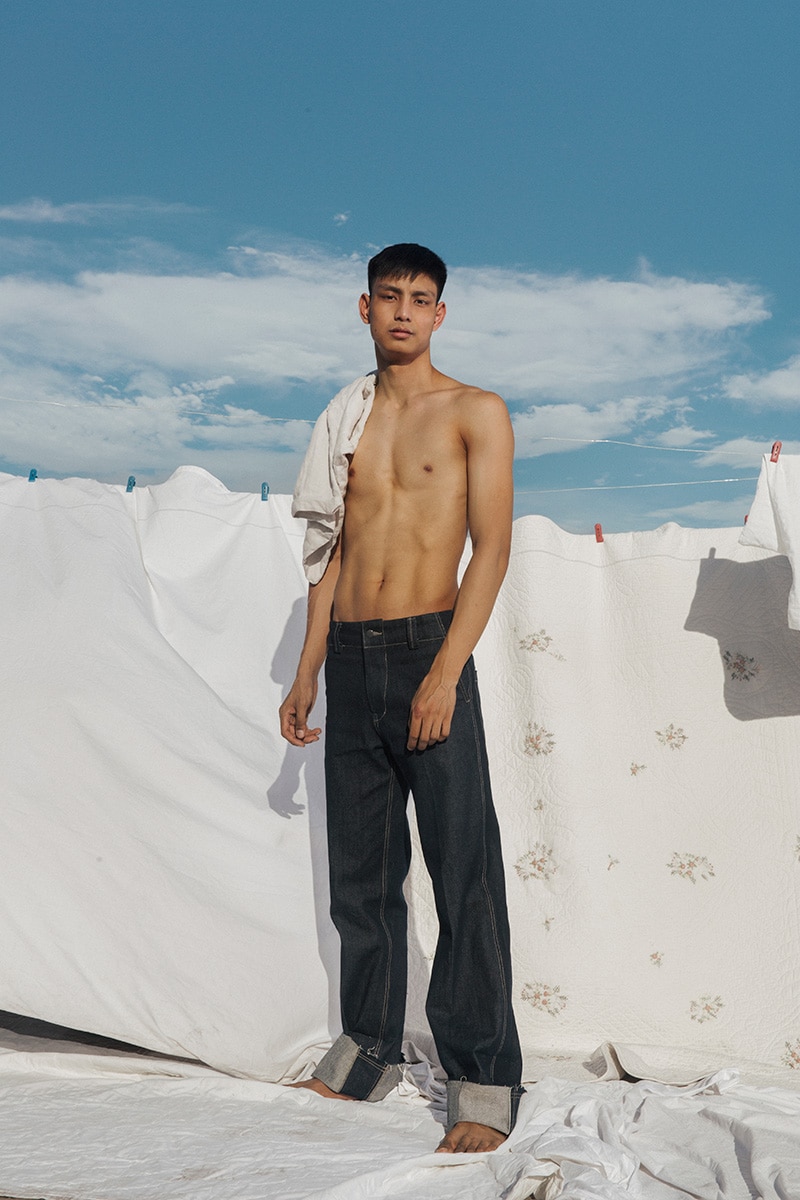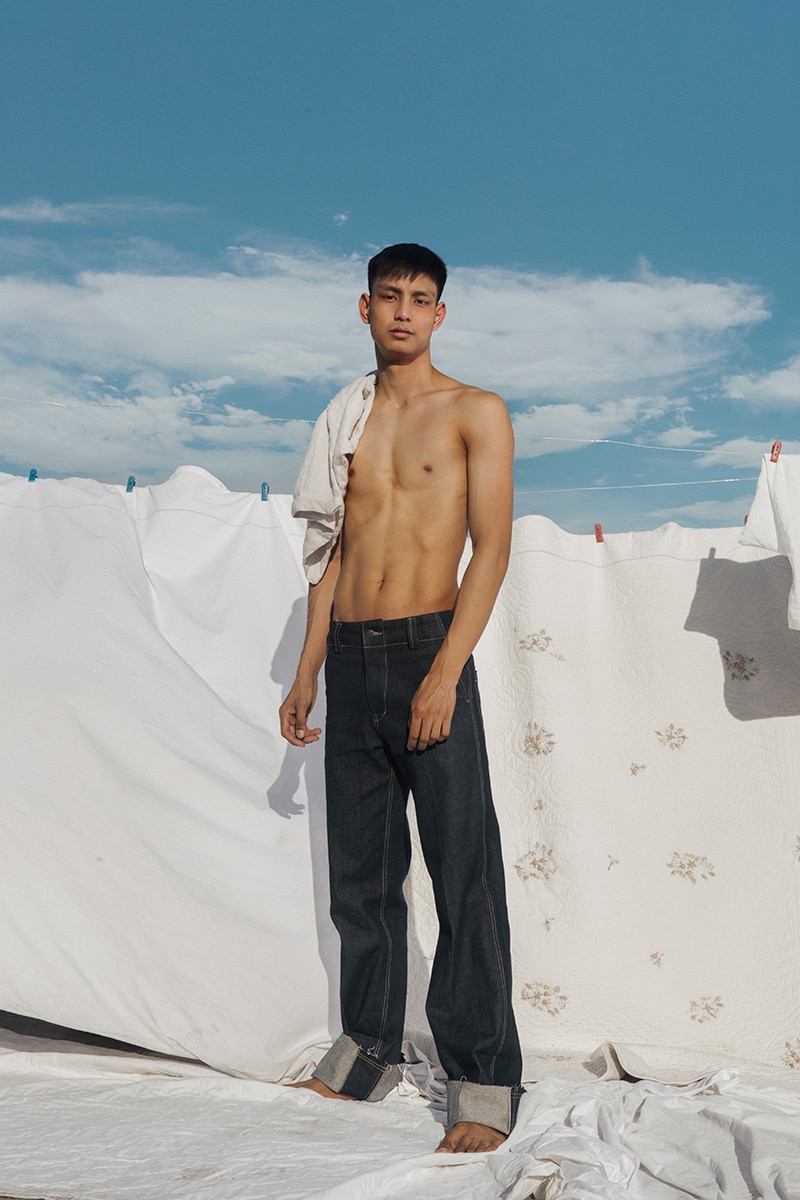 Who is Carl Jan Cruz and what would you say your brand's ethos is?
Carl Jan Cruz is what I call a "visual autobiographical" brand. I founded the brand purely to express what I thought was missing when it comes to clothing and aesthetics. I am fascinated with the in-between period of getting dressed, the choices we make depending on our thoughts that day. The brand's ethos is heavily rooted from my personal experience growing up bi-continental, and having mixed cultural references; all these inspirations have led to this 'Filipino-contemporary wear'. I want to continue to be very conscious in my designs so I can create clothes that are honest, discreet, and intimate to each individual.
Could you tell me where you are originally from and where you studied fashion?
I am currently living in Manila which is In the Philippines; I settled here 3 years ago and it very much feels like home, for now at least. I was born in Bicol, Legaspi, Philippines but have lived in London which is where I lived while studying at London College of Fashion for my foundation, and BA degree in Menswear. I actually lived in Barking when I was a kid for a few years and then moved to Manila for my Primary and secondary studies. I moved back to London for in my mid-teens and then stayed for the university, I was there for almost 7 years. I followed the trend of moving a lot even when I was based In London; I lived in Notting Hill, Dalston, Hackney, and Denmark Hill.
What made you choose LCF and London, why did you decide to pursue fashion?
I was the cliché. I feel like I have always wanted to make and design clothes. That feeling eventually grew into an obsession and I choose LCF because I wanted to learn technical skills.
Do you think feeling at home everywhere and being bi-coastal have influenced your work?
I guess I have always been faced with this question; where is home? All these places mean something to me as I have spent a good amount of time in every place. Each place has a story and had a purpose. I suppose I feel I belong everywhere. My mother paved the way for this free-thinking, I had a close relationship with her growing up and moving to places together we had very few personal belongings. I found refuge in dressing up and the challenge of having such limited choice.
It had been really refreshing running a fashion brand and building a business in a city that's not at all 'fashion'. It has meant I have had time and space to build something authentic without any pressure. I am a slight outsider looking in from here, and you always see things from a different perspective when you are looking in. The Philippines metaphorically suits my brand's ethos and aesthetic; slow and steady is what I stand for as a designer.
What made you think that the fashion world needed another new brand, and what did you believe would set you apart from what is already available?
I am not sure what sets me apart from others. I try and focus on my output. I do know that my existence as a brand now is solely through relationships I have built with people who have become friends, great clients and great critics of my work. This is what has made me believe that I may have a place in the fashion world; and why I am going to the Paris Showrooms.
What do you think the biggest change in fashion is at the moment?
I think the biggest change now is that everyone has become so used to the instant and fast fashion. People seem to now be wanting something that feels more authentic, tangible perhaps intimate and personal. They want something with a story and some magic. People seem to be wanting craftsmanship again.
Tell us when you first conceived the idea of having your own brand.
I have always questioned and played with the idea of having my own brand. Especially during my last year in university. I always knew that I wanted to become a designer, but I was never sure if I would be satisfied designing in-house for another designer. Don't get me wrong, I think it is great working with a team developing something for a great "Maison". Starting my own brand wasn't an instant decision.
I was the person at university or interning always wanting to do things my way when given a brief, and you don't have that freedom when it's not your brand. I would constantly question things and think, "if I were to do this skirt I'd rather do it like this" or "if I were to create a collection I really don't think this is all necessary". I finally came to the conclusion that I would never be content enough if it was not my ideas and work, and this was a strong enough calling for me to consolidate my vision and start my brand. There were a lot of factors that I had to consider, mainly the fact of making ends meet and paying my bills. I was unsure if I wanted to take the risk of starting out alone or take the security of being employed with a steady monthly income. It was a process.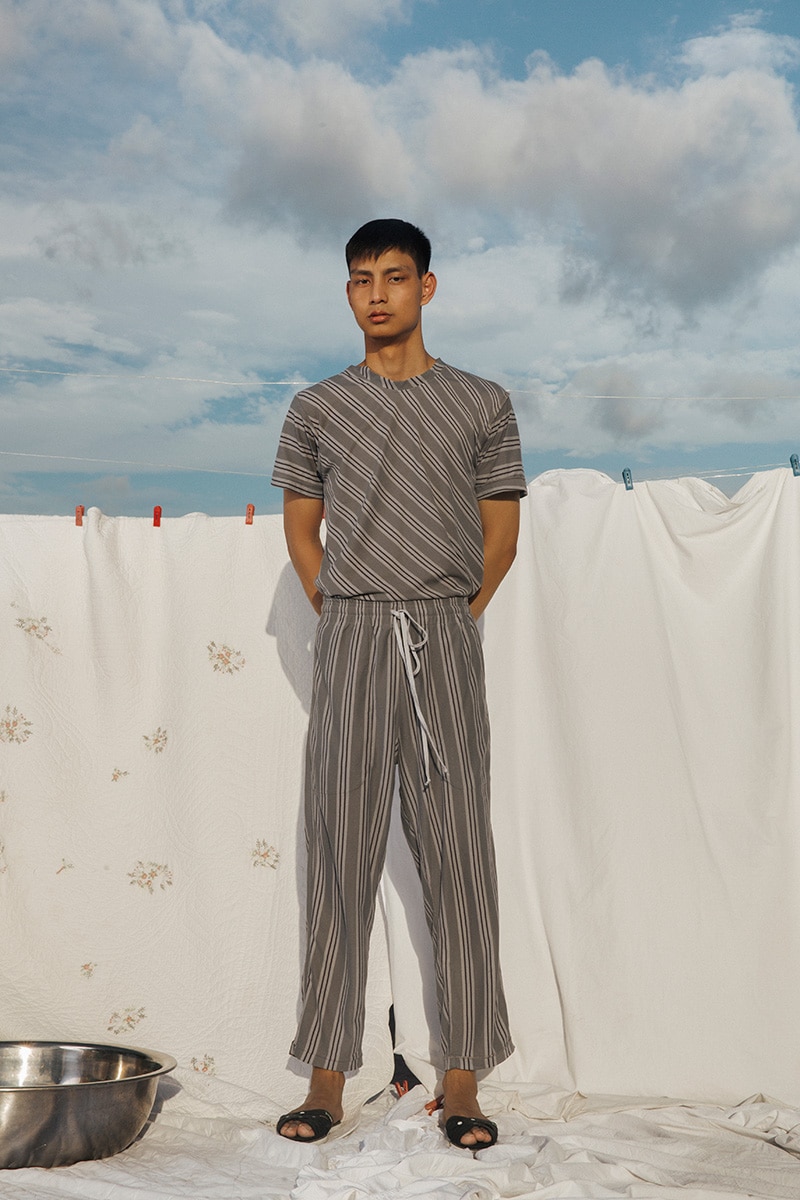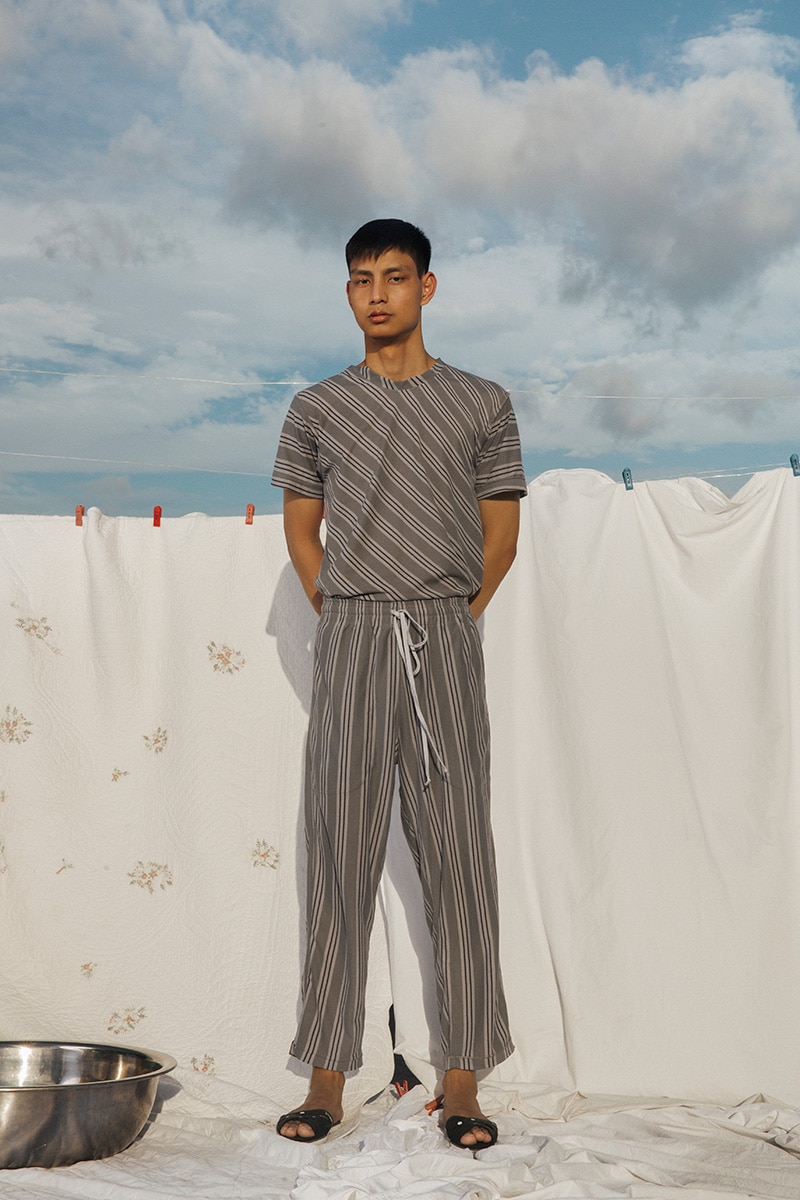 What has been the most important thing for you building your brand?
Building an honest and inspiring team has been a key goal from the start. I wanted to be able to unify my brand and find people who understood and believed in what I was doing. It is so important to have solid foundations and a clear message. I want to make great clothes that fit and identify with people who respect design as a craft. It is a challenge and carries a lot of pressure to become a designer in this generation, sometimes we can lose our authentic voice and forget why you started in the first place. I am at my happiest creating clothes, so to keep it that way, I need a great team!
Could you explain the main inspiration for your recent collection?
Our recent collection is all about stepping back and stripping off things. I wanted to question the idea of what is necessary. What do we really need and why? What is essential to our wardrobes and life? Craftsmanship has always been crucial to my work. It is very important to me to keep quality high. That is something I have worked on even more in this collection, making sure all my ideas are executed clearly. I like my work to have a "human" touch, I want people to feel like they are wearing something that took time, effort and thought to make.
Where did you get your print and silhouette inspiration from?
Our print and silhouettes are strongly aligned with the idea of stepping back and stripping off. I had a strong urge for everything to feel like the was something absence. I wanted to challenge the strengths of every silhouette and textile, which we develop 85% in-house with mills, if they are great enough I always let them stand on their own. We use a lot of textile techniques and are always trying to push to find new ways of; for example, mocking a pinstripe, eliminating a waistband, hiding the seams. I never work under the pretense that a look is for a certain gender, I work on an idea and for me, my choice of model for each piece becomes clear when I am fitting the final looks.
Could you briefly explain your design process, and how it developed since starting your company?
My inspirations have always been similar, images, archives of garments, objects, random found stuff that I have collected at different times of my life. It is continuously growing as I move along and grow older. I am constantly inspired and collecting memories or objects, and it's the meaning these moments or objects hold for me that triggers my inspirations.
I have always approached things abstractly, a lot of my ideas come from thoughts in my head relating to everyday experiences. In terms of color, silhouette, details, and texture I respond and react to external everyday influences constantly. My fleeting thoughts and ideas have become more structured now though because I compartmentalize them. I use methods like draping and collaging to help me realize my ideas. You have to find a communication method that works for you if you want tangible outcomes. You can't just keep dreaming in your head.
What was the biggest challenge you faced when you first started the brand, and do you still face these challenges now?
My first huge challenge was my choice to exist in Manila, a city that isn't really a "fashion capital" nor a boiling hot pot of culture so finding and building a team from a place where fashion isn't really deemed as a "proper profession" was hard. In reality, contemporary fashion can exist everywhere now with social media and the internet. Then finding your brands voice takes time and trial and error. It is so important to me that I actually get my message across to my audience, and to an audience that can identify with what I do. Now I have a great team and I understand the direction of my brand the challenges have shifted to production, distribution. How do we sell? How do we show our collections? Do I want to do 'Made to Order' and sell to stores? It is a very exciting time regardless of the new challenges, we are working with our first retailer, Tropa Store Manila and our first international stockist, Maryam Nassir Zadeh this coming spring!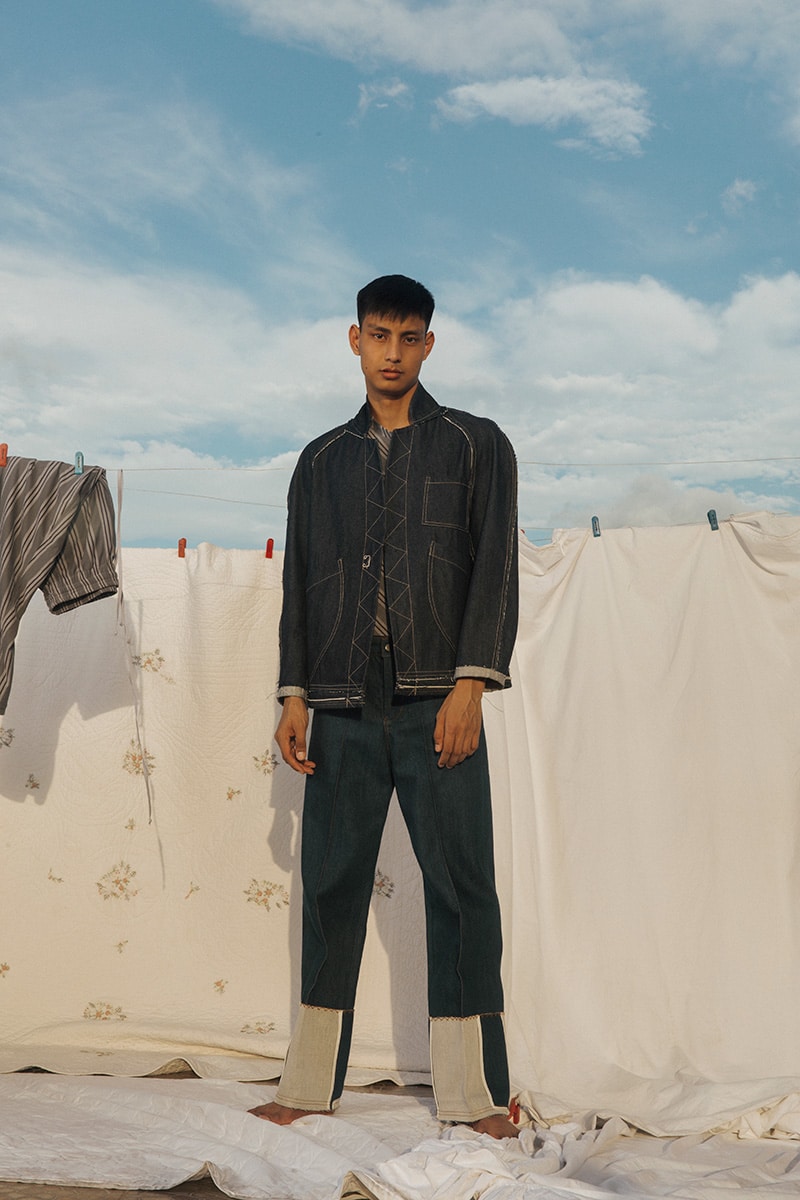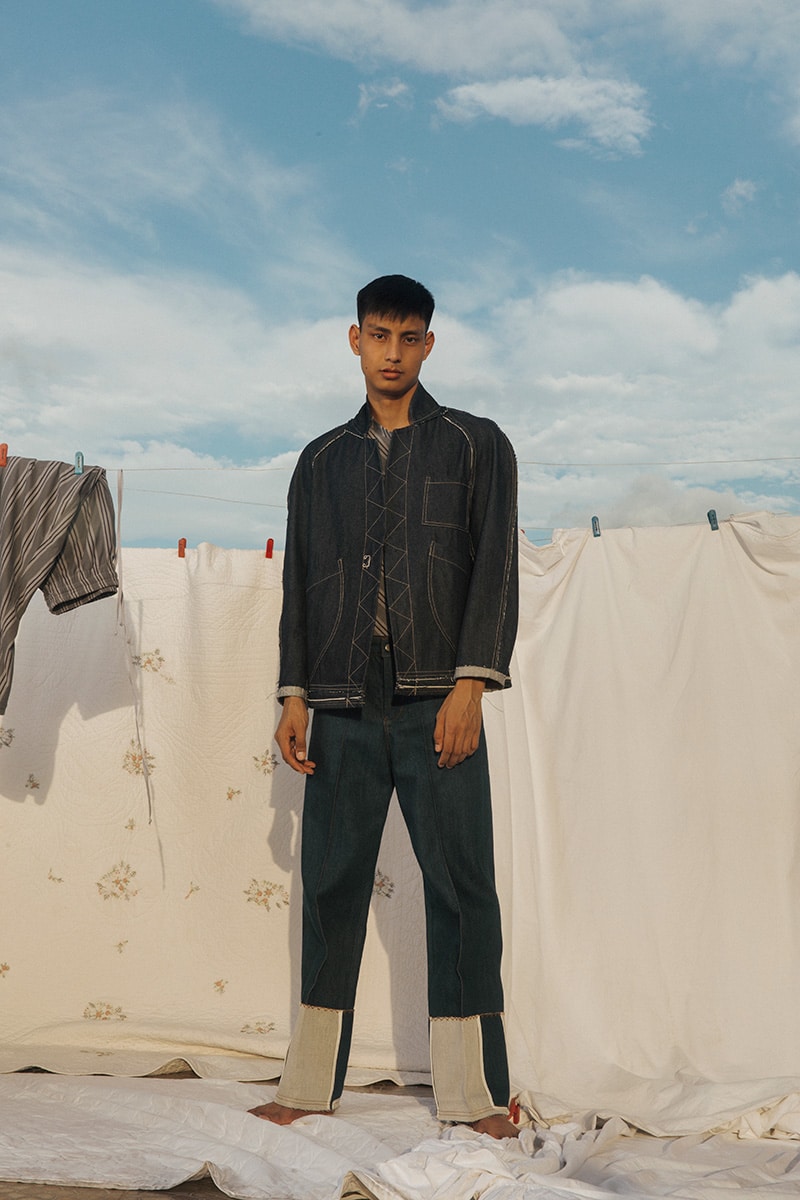 Having your own brand and being your own boss means you need a lot of determination and dedication. What keeps you going?
What keeps me going is knowing at the end of that day no matter what happens I love what I do however how big or small it is. As long as I am doing it the way I want then I feel very lucky.
What would your advice be for people who want to start their own brand but come from countries or towns outside the typical 'Fashion Capitals'?
Coming from somewhere that isn't deemed as a "Fashion Capital" doesn't take away the opportunity for one to prove and pursue their passion. If anything, it is a strength to possibly create a platform that is new or reach a new market. The challenges will be more difficult but overcoming these will only make you a better designer. We all have to push for change and to be seen in this industry, no matter how big or small your brand may be, as long as you are grounded and have belief in what you are creating someone somewhere will love what you do.
What do you think the big corporations, publications, and design schools could do differently to help young brands grow?
I feel publications and corporations could perhaps be more transparent in what they are looking for or who they will invest in. It would also be great to have more support if you decide to not go down the traditional route of seasons and runway shows. However, I do understand that fashion is a business and that deadlines and requirements have to be met. I have had my brand for almost three years now and there is a huge pressure on emerging designers to prove themselves instantly and there does not seem to be anyone out there to help build brands without them first having a huge hype around say their graduate show. VOID at 1Granary is an amazing example of a group of people trying to help young designers in a new way.
What are you working on now, and what are your plans for the immediate future?
Creatively we are finalizing our collection "83-92" / F/W 2018 collection, polishing the quality and details and preparing for our second independently mounted showroom in Paris this PFW. Setting up our first presentation that will be done intimately surrounded by people that have belief in the brand is really exciting. I also look forward to showcasing the collection to an international audience. Everyone is welcome so If you are in Paris RSVP and come by!
How can people buy your clothes?
People can buy our clothes through our website under the "Order" link, our terms and conditions of purchase are also on our home page! CarlJanCruz eCommerce is what we are aiming for in the near future.