DAY 1
As the festival opened, attendees from around the world (well, not Russia) got to sing Que je t'aime, Oh How I love you. Well, let me say Oh How I love Michel Hazanavicius. The opening movie Coupez! delighted us with awkwardness at first, laughter then, and laughter up until 10 pm. As the credits rolled, the festival was open.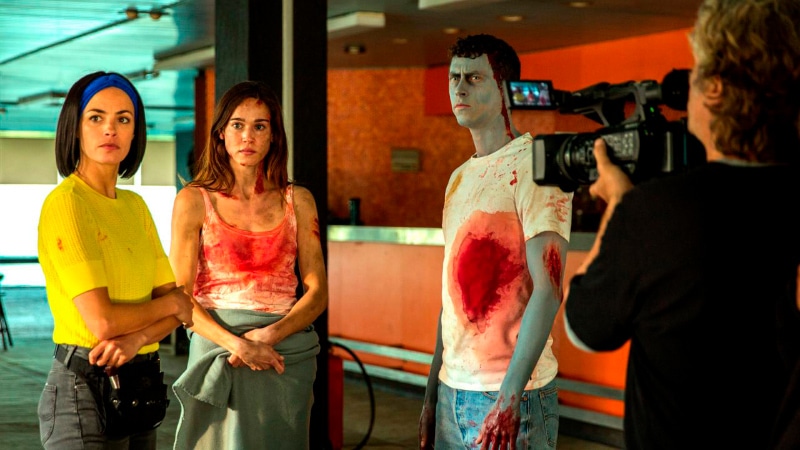 At Silencio club, the opening movie's afterparty saw celebrities and a few lucky ones get tipsy as Romain Duris said "Lets go. I wanna drink!". Drink to forget the nightmare of this year's management of the ticket office. Thierry Fremaux said bots are "infiltrating the website", well if bots are trying to book tickets to see Elvis and Top Gun, they succeeded. And most festival goers failed. Watch the red carpet on Brut, maybe you'll see some bots wearing Balmain.
DAY 2
Hangover, I wondered, will Tom Cruise help me sober up? Well… he didn't. At the Conversation with… 1000 lucky (or not) people gathered to see the very politically-correct 59yo superstar. After a long video summing up his career, he arrived like a messiah. He came to save Cannes. Like he saved cinema, yes Tom Cruise is certain that he invented the concept of doing premieres around the world. His first appearance after 30 years got everyone fired up and it was his plan all along. "I do it for the audience, the audience only" might make you think that it goes against the Festival's long history of cinéma d'auteur movies and daring concepts. No, Tom is here to entertain and he does it well. As he hit the red carpet, 6 planes left a white, blue and red stain in the sky. Only Top Gun can save the movie industry ?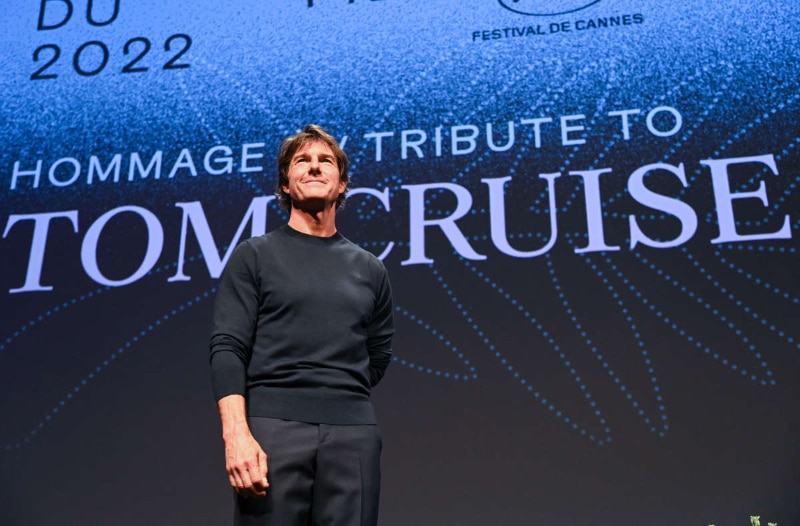 At night Ami organized a very select party where Xavier Dolan, Riz Ahmed and Daphné Burki came to watch the trailer for Ami's short film. Was it good? I don't know. I wasn't invited.
DAY 3
How to Save a dead friend is a genuine question one might ask himself when seeing their friend give up on themselves. Marusya Syroechkovskaya shot over a 10 years time period her relationship with Kimi, her lover, her friend, her husband. She had no intention of making it a movie, nonetheless going to Cannes for it. When Kimi died of an overdose she decided to enter this cathartic experience of using the footage to make it last forever. A movie. And what a movie. This documentary shows the reality of two young Russian kids losing everything because of heroin, amphetamine, tramadol, and other unpronounceable drugs. The final result is daring, raw, and extremely touching. While Festival de Cannes banned Russian filmmakers from attending the festival, l'Acid offered Marusya the deserved chance to showcase her heart-opening, tell-all, movie.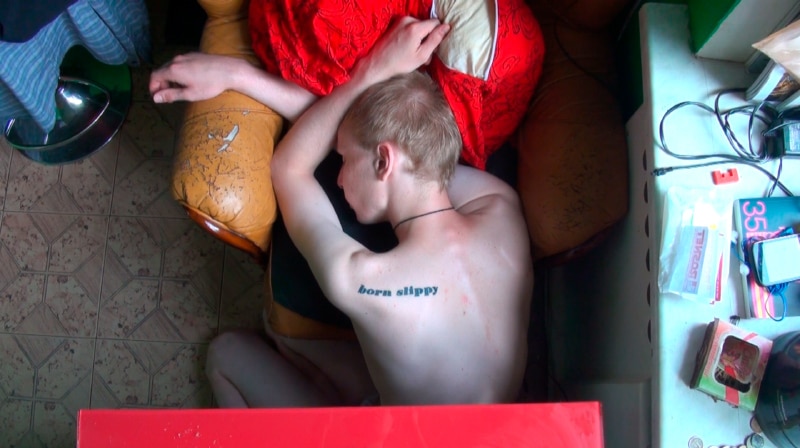 Tirailleurs's visual nod to Terrence Malick shows Omar Sy producing and starring in a dramatic family story of a father and son both drafted to France for world war 1. The good old story of a generation gap, wanting to free yourself from your family. A son's beliefs contradict a father's beliefs. It works and it is a very needed story for those who remain too often forgotten.
When the sun faded on the Quinzaine des réalisateurs Plage. Feet in the sand, beer in hand and stomach empty, the rumbles from the Magnum beach next door led us to see Kylie Minogue lip-sync her Can't Get You Out Of My Head remix with Peggy Gou. Well if only we could. Arriving late is always a bad idea in Cannes, unless you are Xavier Dolan. The non-stopping schedule got us tangled in the fury of Kylie Minogue's arrival at the beach. And let me tell you, it was hectic.
DAY 4
When I saw the synopsis for this movie I knew it would be my favorite from the selection. A circus donkey travels around Italy while causing trouble on his way. I knew it. And I was right. EO was a crazy ride. With little to no dialogue, the donkey speaks to us through his breathing. With dense humor, Jerzy Skolimowski shows us the wrongdoings toward animals in our capitalistic society. 5 years after Bong Joon-ho's Okja (the film got booed at Cannes due to his link with Netflix), Cannes is more than ready for this visual tale of acceptance and antispeciesm. My favorite so far.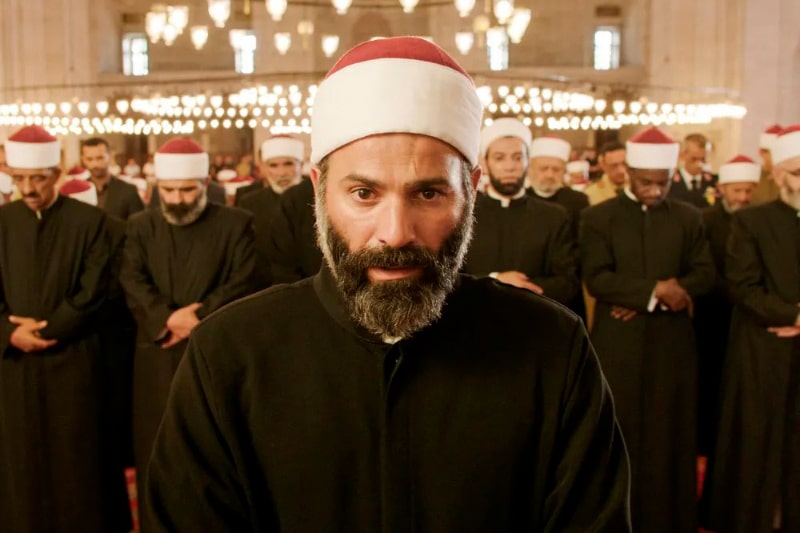 The tears on Tarik Saleh's face as he walked the red carpet and sat in a full auditorium set the mood for this political/religious thriller Boy From Heaven. The main actor Tawfeek Barhom is already a superstar, he's been the lead in 3 movies before that and he still plays with the youth and innocence of a first-timer. Watch him fly. "When people tell you that others are dangerous please ask yourself if… If it is true" it is with these words that Tarik Saleh made the standing ovation stop as he humbly took the mic at the end of the screening. A slow-at-times movie which all in all paints an entertaining and empathic story about what goes behind the scenes at L'université al-Azhar.
At night, the Forbes Villa gathered millionaires and billionaires to drink champagne and talk money while listening to a Parisian singer (and NFT aficionado) sing about how money is not important. You could hear the Ferraris parked in front of the villa shake in disgust. Oh well, even the 1% needs to have fun sometimes. Fyi. If the champagne is hotter than the pool, get out!
DAY 5
Frere et Soeur saw Marion Cotillard being Marion Cotillard, recklessly reckless with the poise and elegance of a Parisian cliché for Americans and the theatrics of an old Hollywood star. A brother and a sister stopped talking to each other 10 years ago, because of jealousy. Jealousy because of fame and greed. As their parents get into an accident, they are forced to meet again. A very theatrical story. The dialogues seem fake. The insouciance feels fake. But it is the point. A forgettable movie. The seance de minuit is always tricky at Cannes. A screening at midnight on a Saturday? Sorry Quentin Dupieux I missed your movie because the Campari party had the best music and the worst cocktails. Thank god Joachim Trier gave me champagne. Influencers all gathered then at the Follow villa to dance to commercial music. I fell in their pool. And fell asleep 10 minutes later.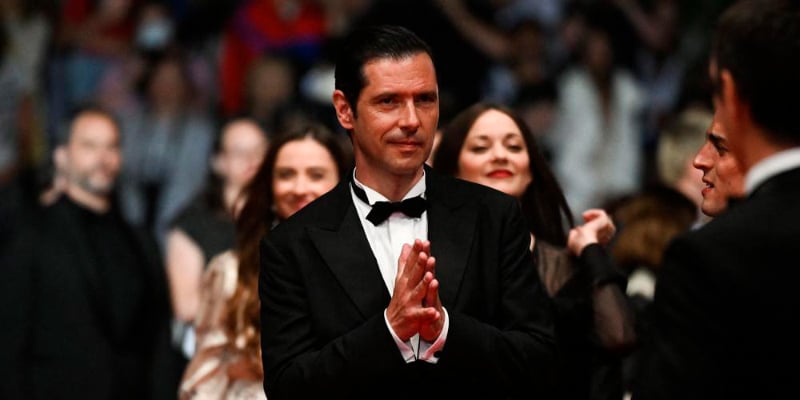 DAY 6
The sky turned grey in Cannes on Sunday as the Colleuses (French feminist activists) stepped on the red carpet holding a list of all the women victims of femicides since last year's festival. The list was long. Too long. The new A24-produced movie horror MEN starring Jessie Buckley shocked the audience and we were all glad we didn't eat before. Well, who has time to eat at Cannes? The movie features one of the most disturbing scenes in recent film history. PG-13? NC-17! After regaining our senses, we danced at night to Marlon Magnee's DJ set at Silencio. As drunk girls asked La Femme historic member to play some Avicii, I prayed for better weather for the festival's last week.