For the Spring/Summer 2024 season, CAMPILLO explores tension's influence on the creative process. It's about how emotional tension, born from circumstances, meets the physical world, expressed through draping techniques. Silk, in its fluidity, transforms with every fall and motion, demanding precision, much like life itself where balance and precision alter outcomes. River stones, strategically placed as support, add a poetic dimension, symbolizing how support, precision, and balance can reshape results.
With materials like leather and denim, structured and unyielding, tension takes center stage. The construction of silhouettes demands it, mirroring life's situations where tension becomes the driving force. It's an analogy that speaks to the daily grind, where we navigate the tension to achieve our goals.
Artisanal techniques breathe life into this collection, where oxidized fabric, hand dyeing, and bleaching give birth to a tapestry of textures. Smooth meets rough, creating a delicate harmony within each look, mirroring the intricate dance of tension in our existence.
Check out the lookbook images below: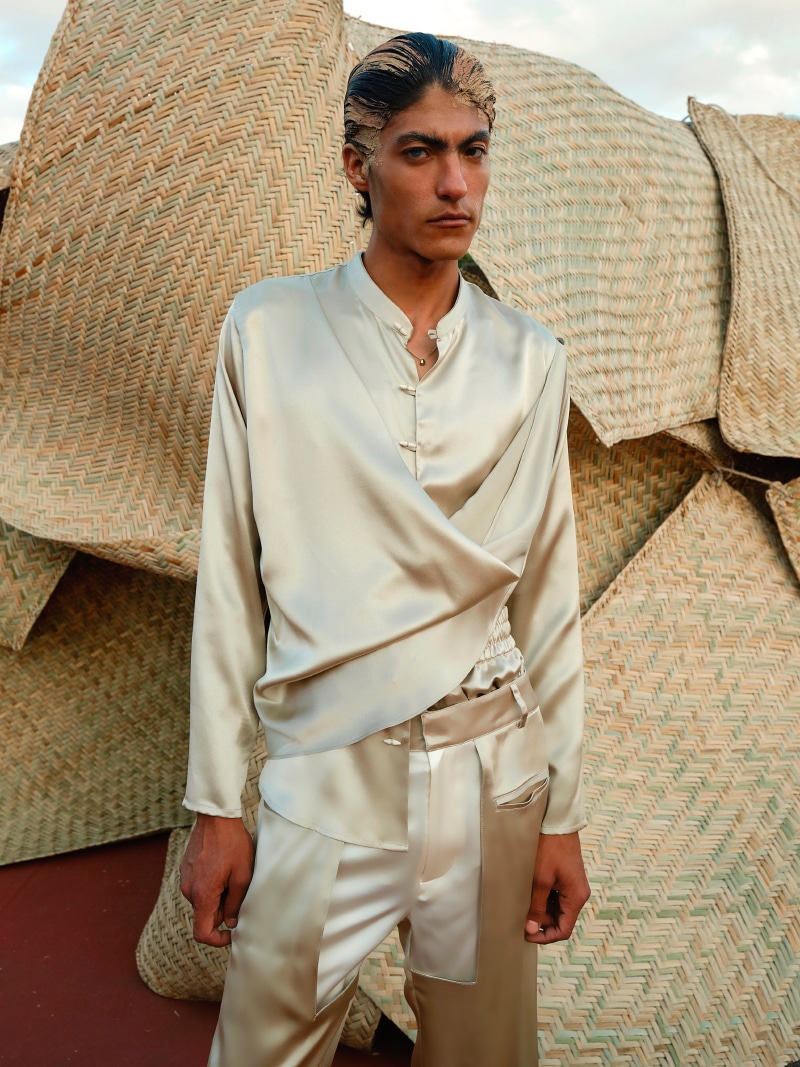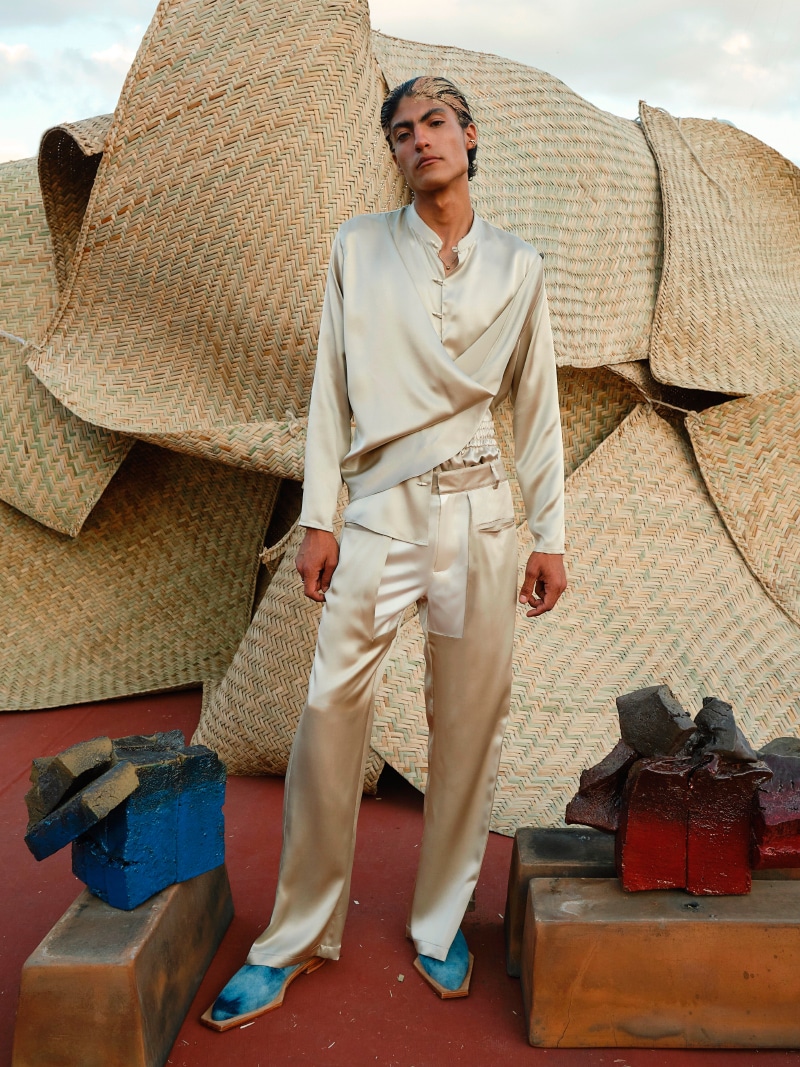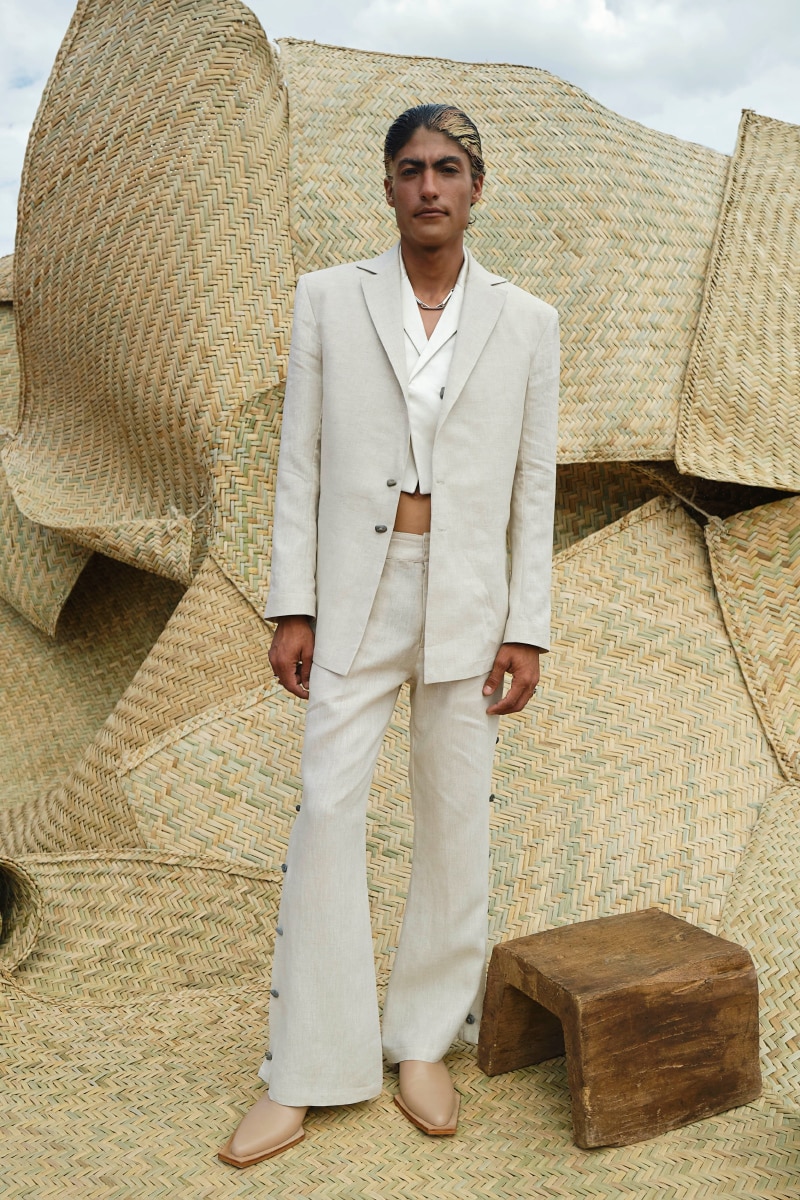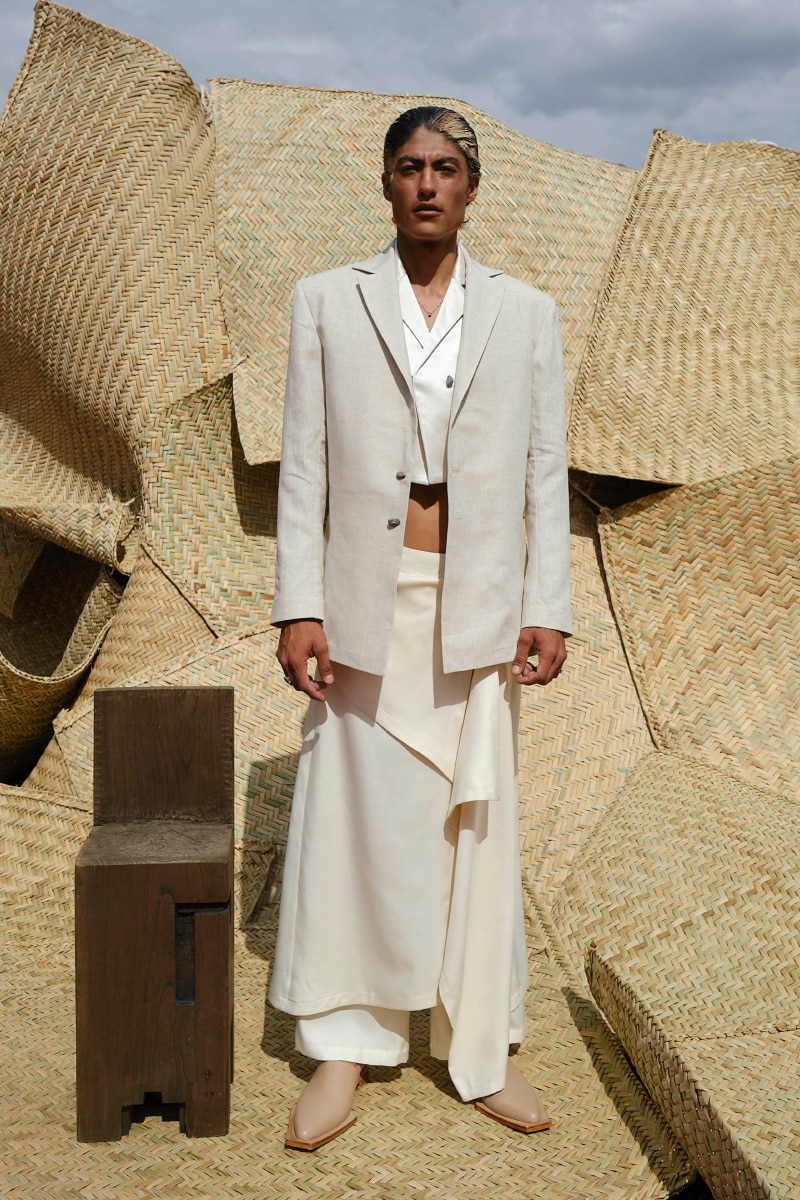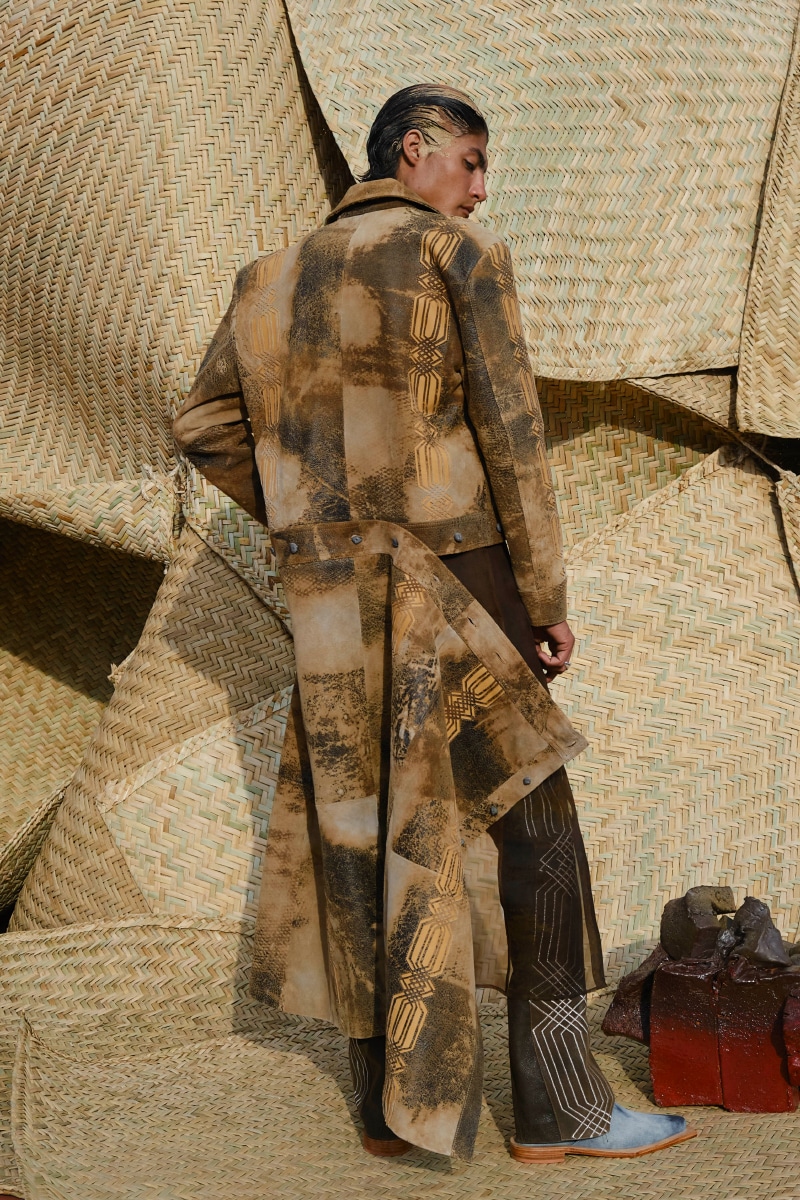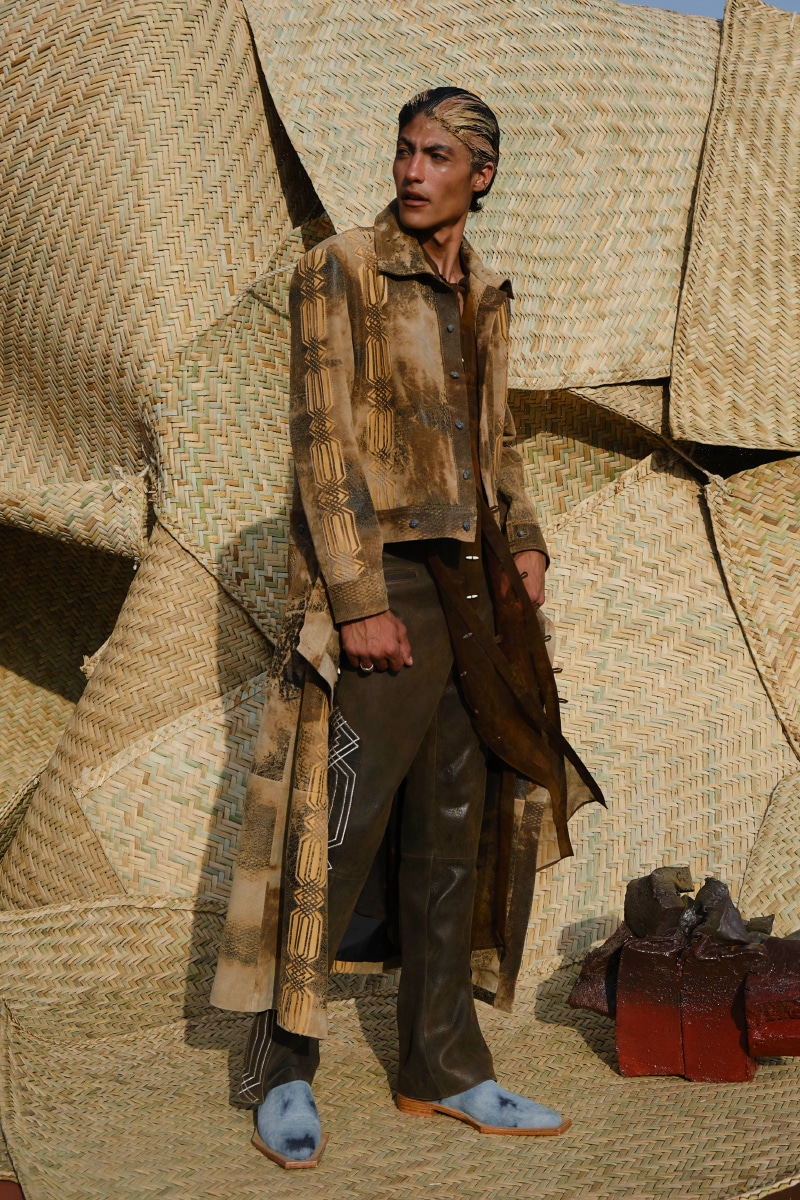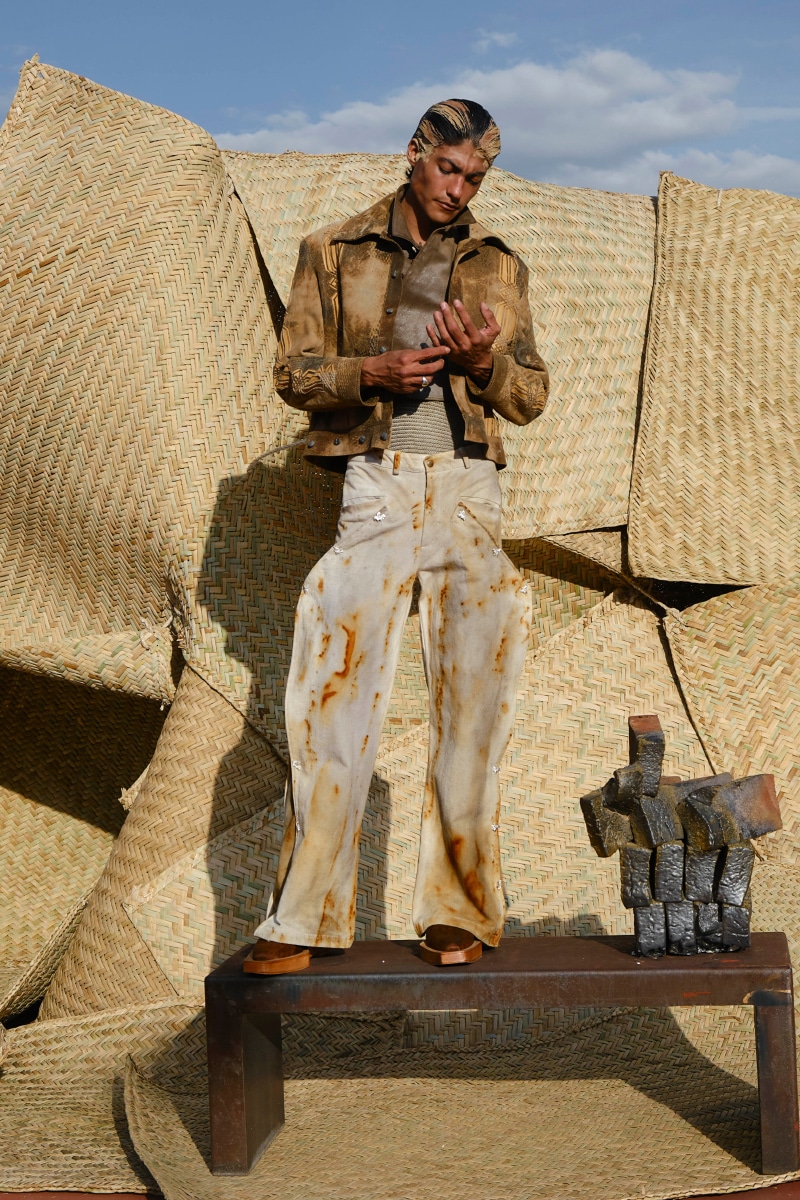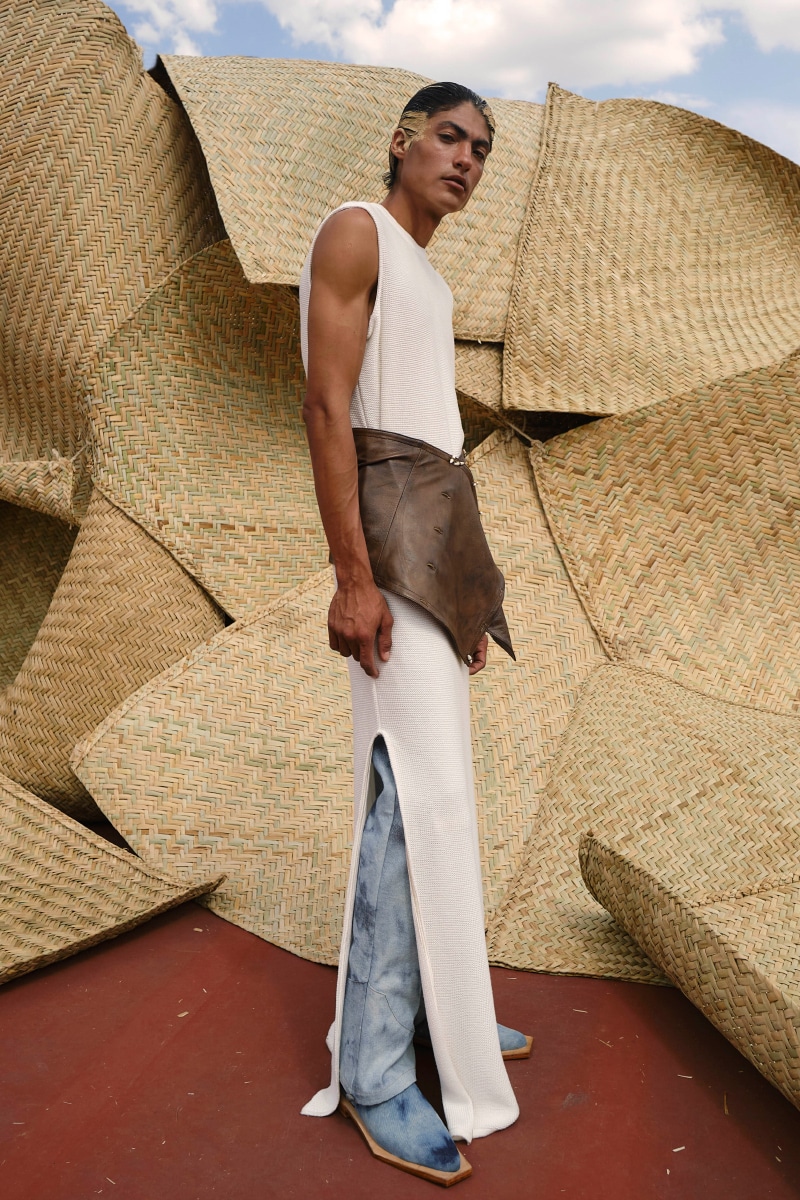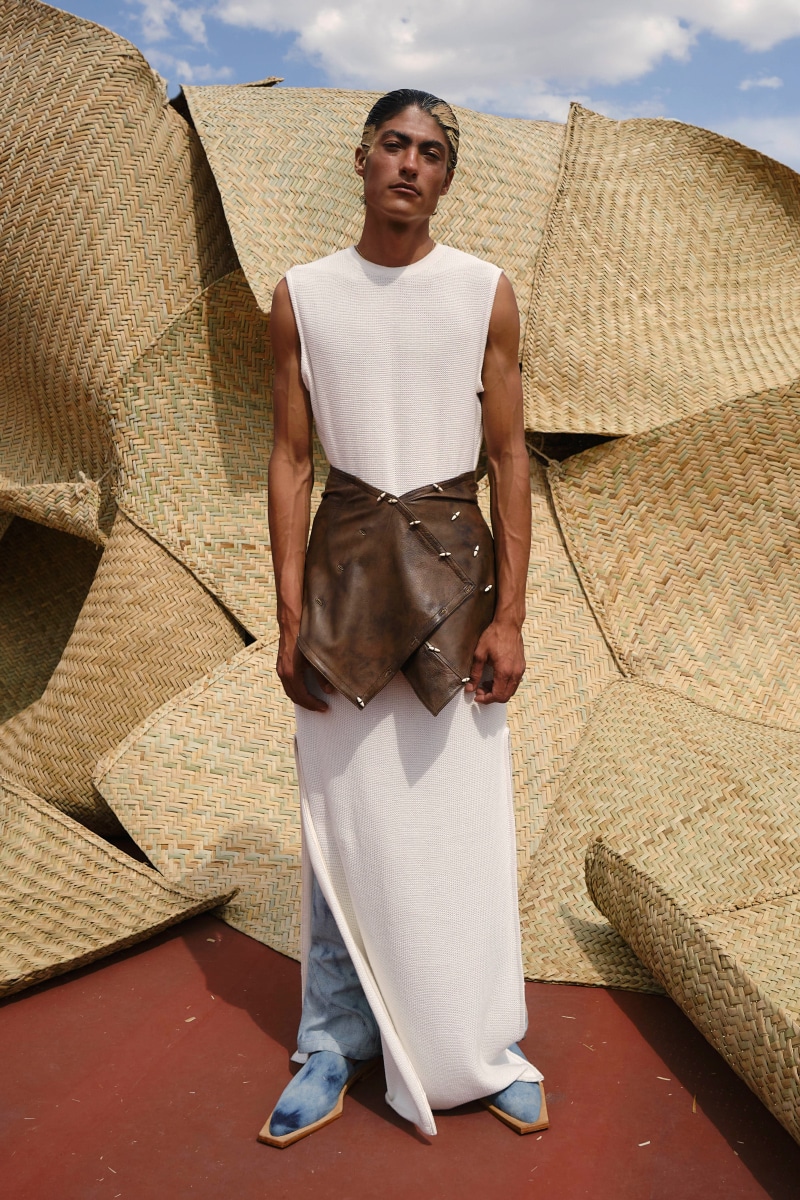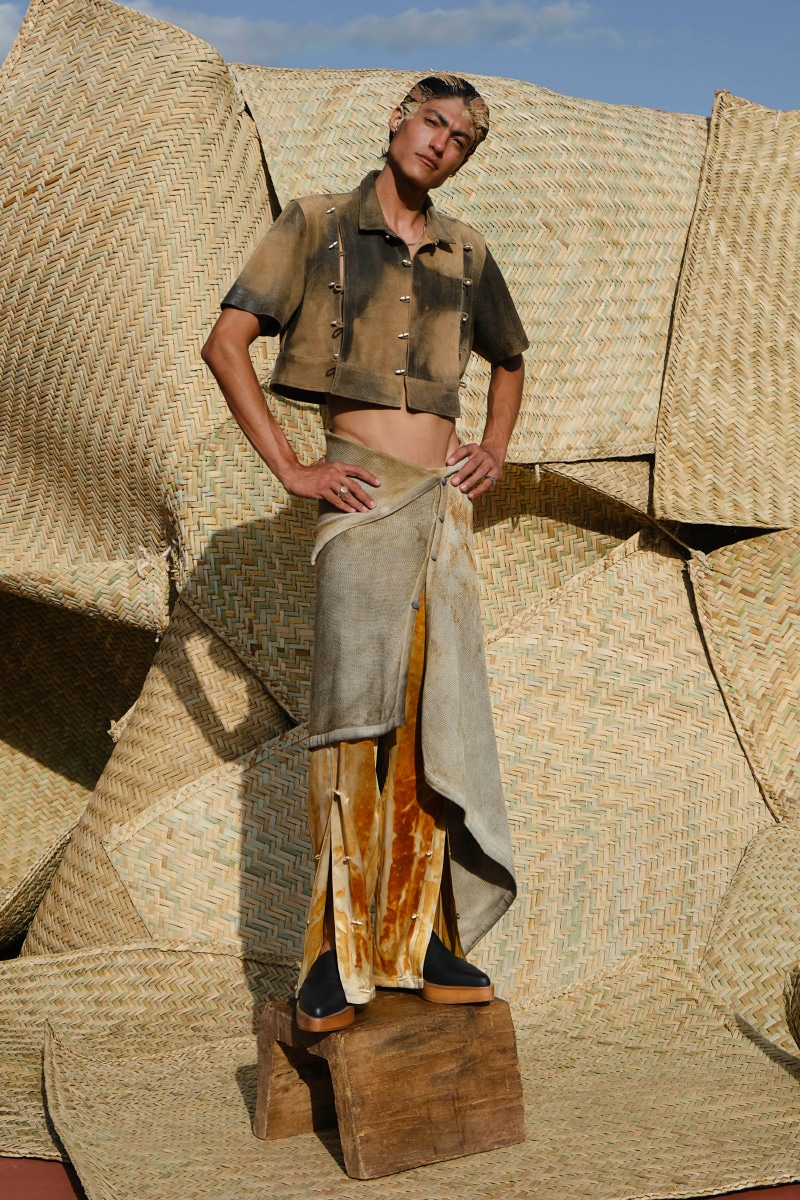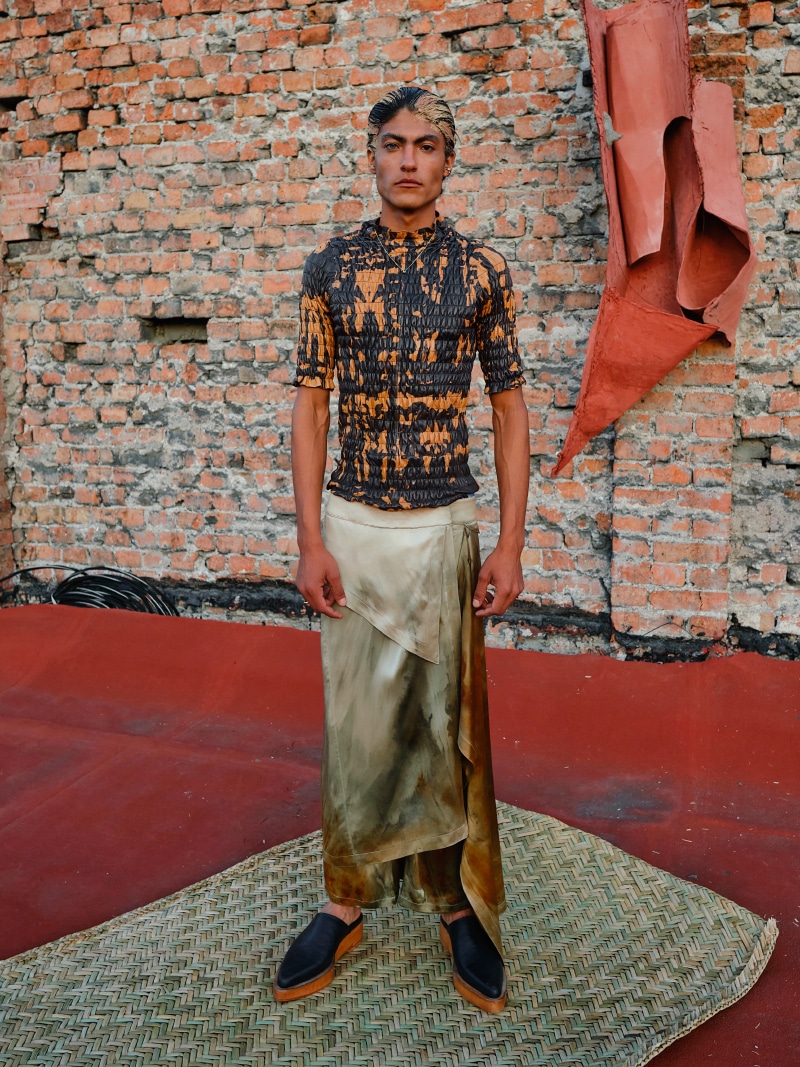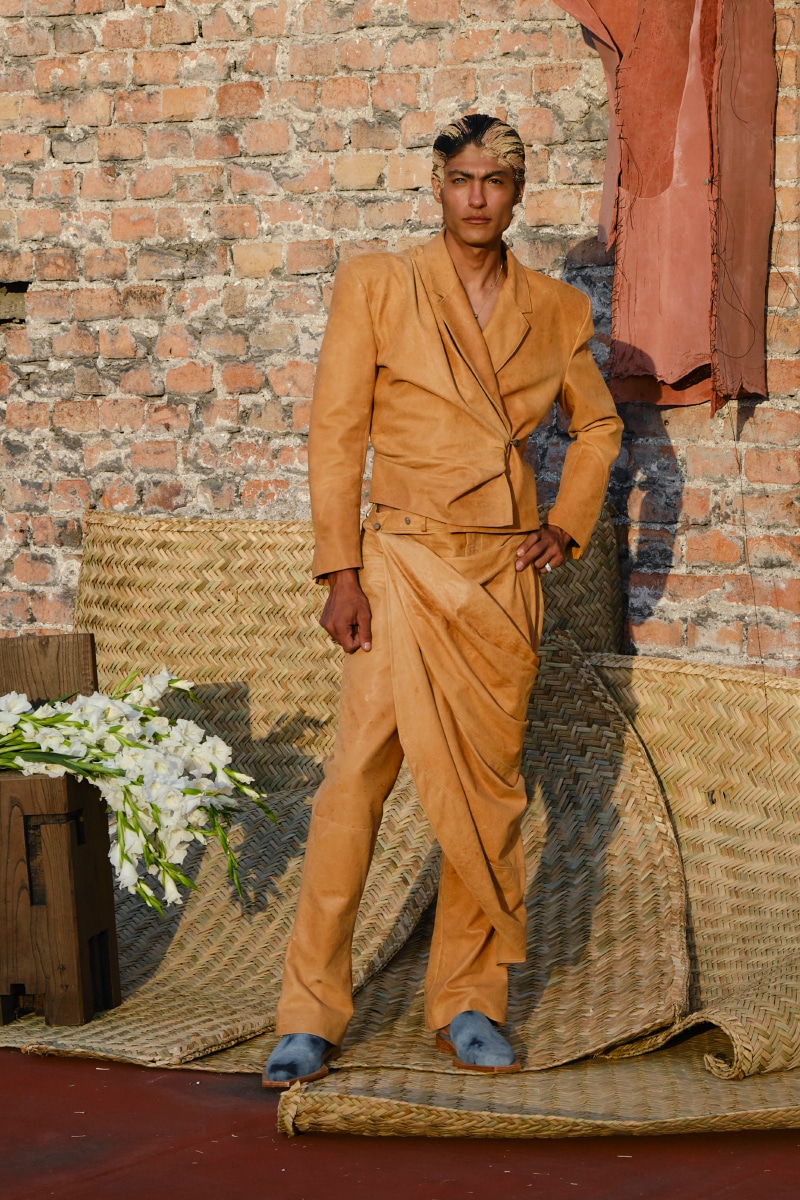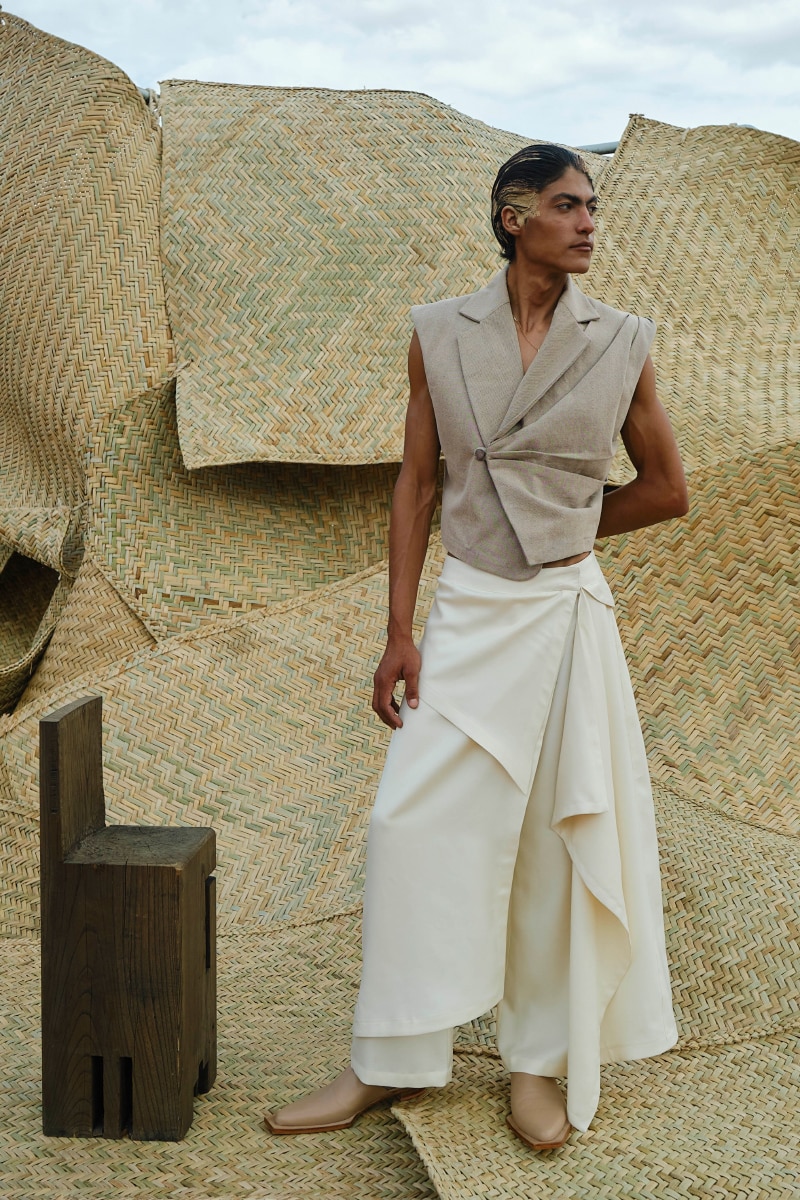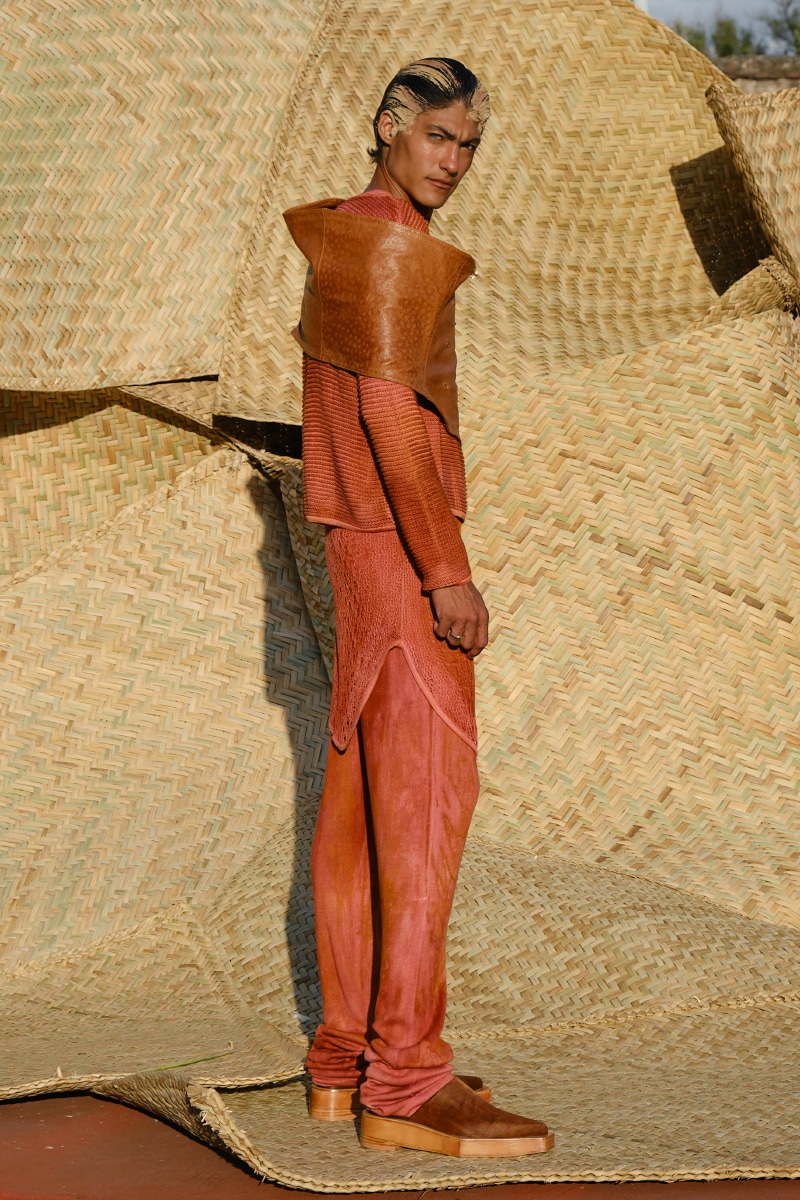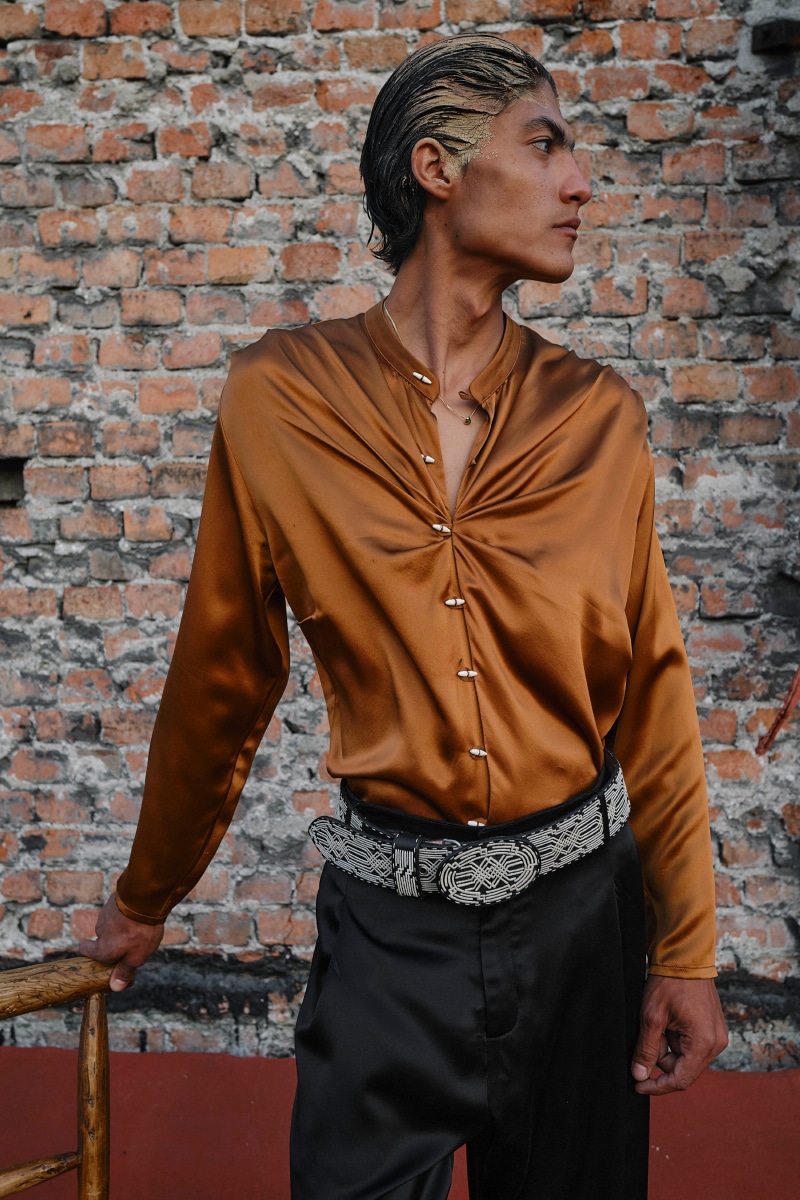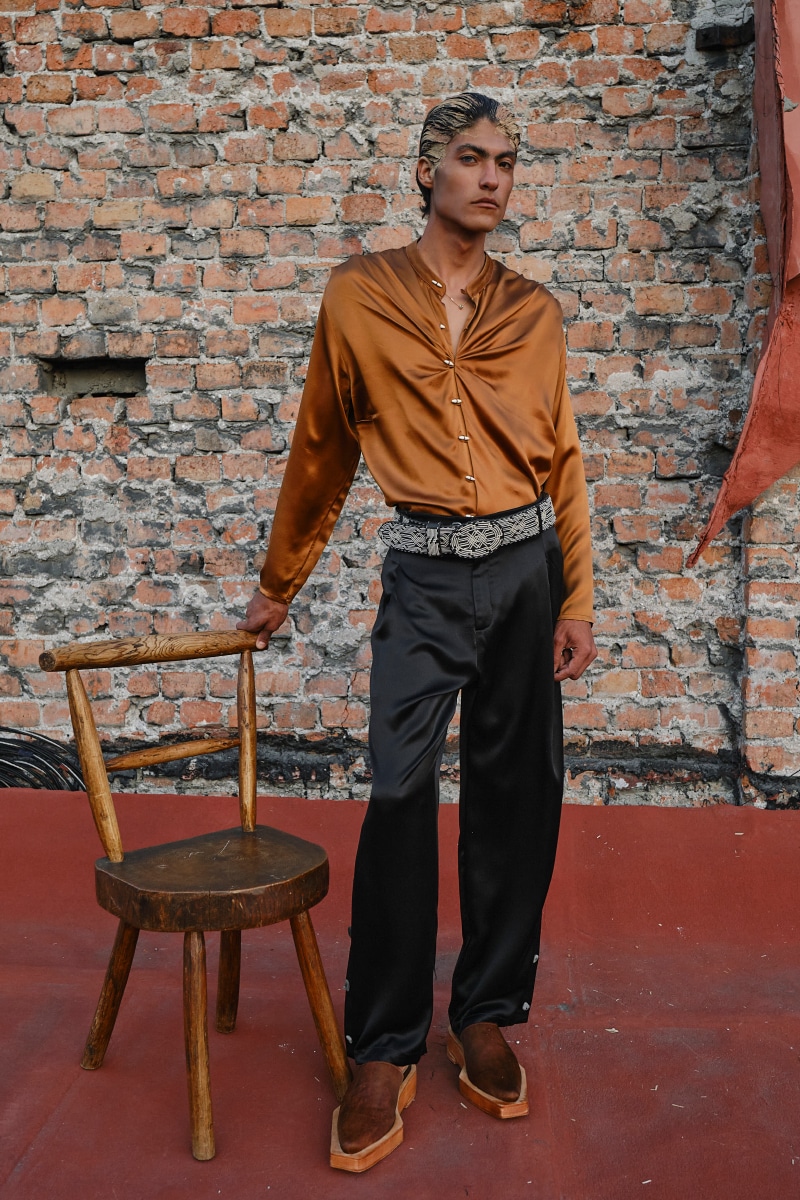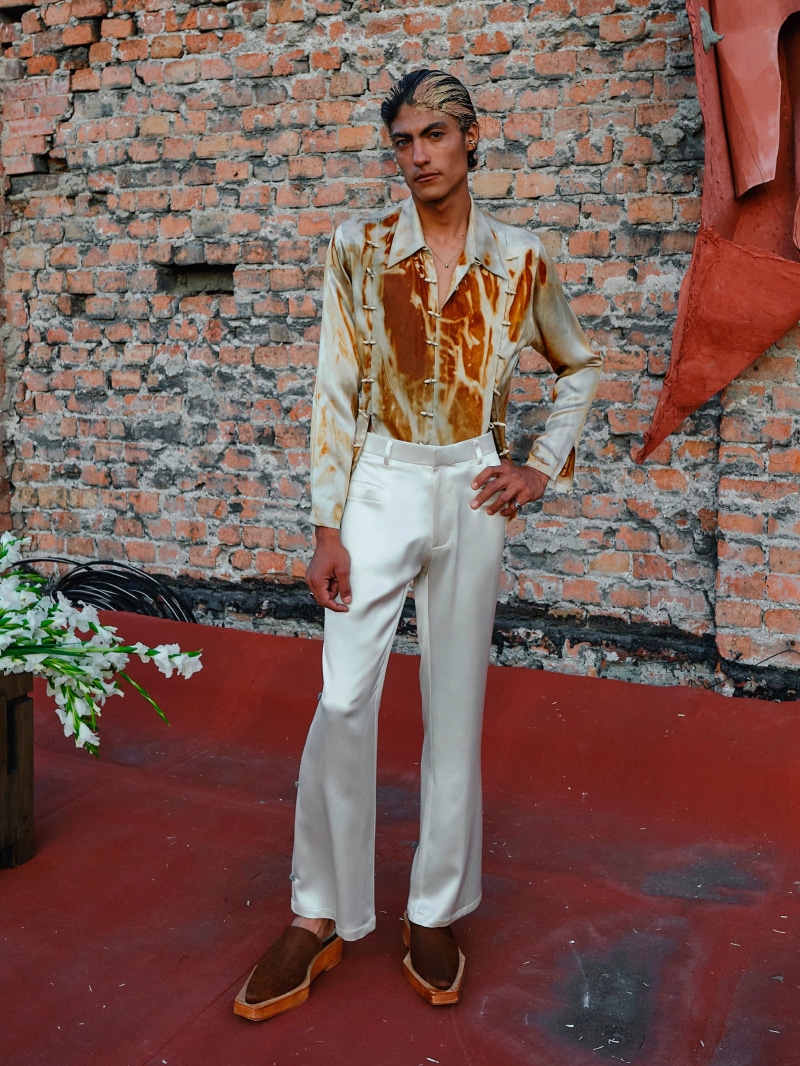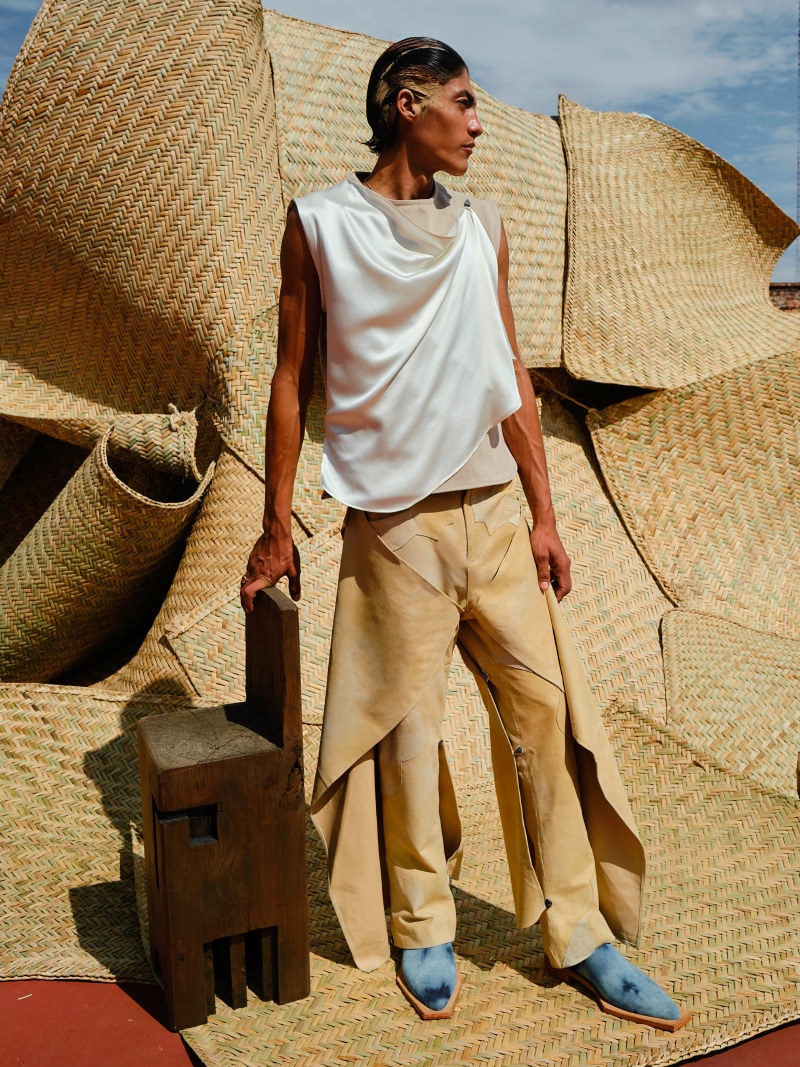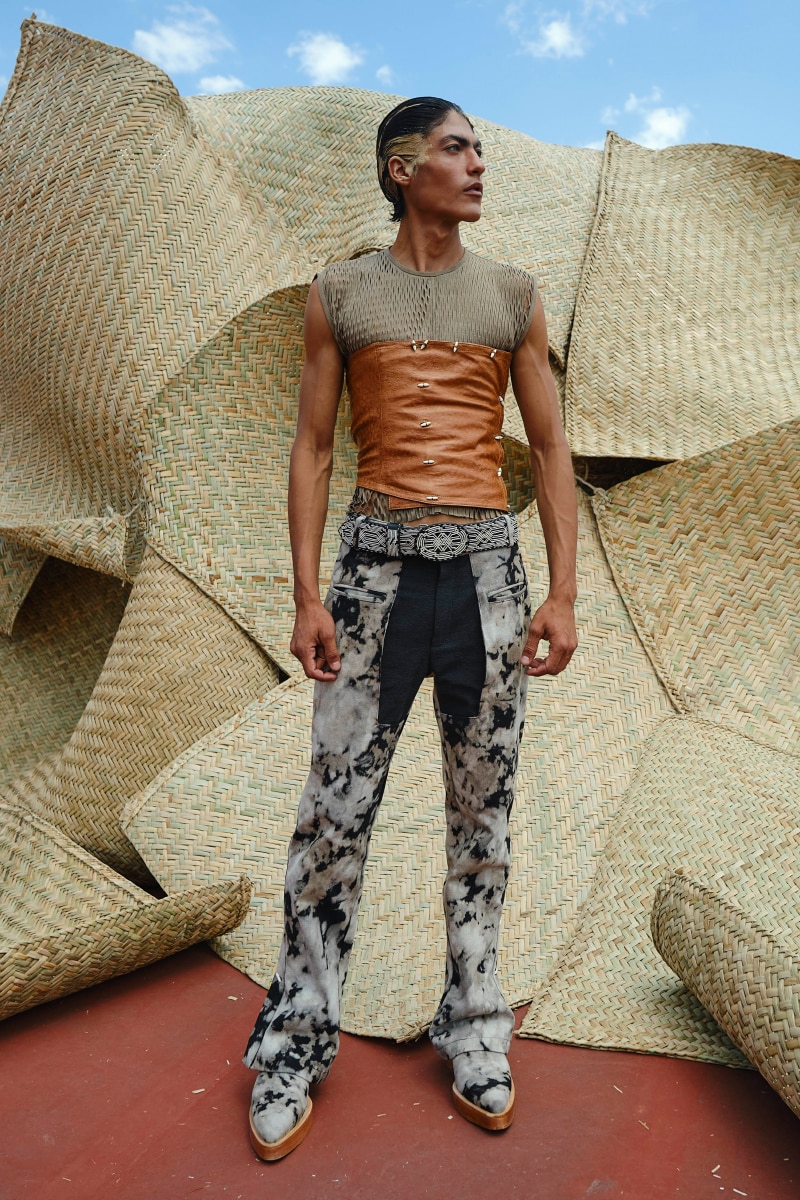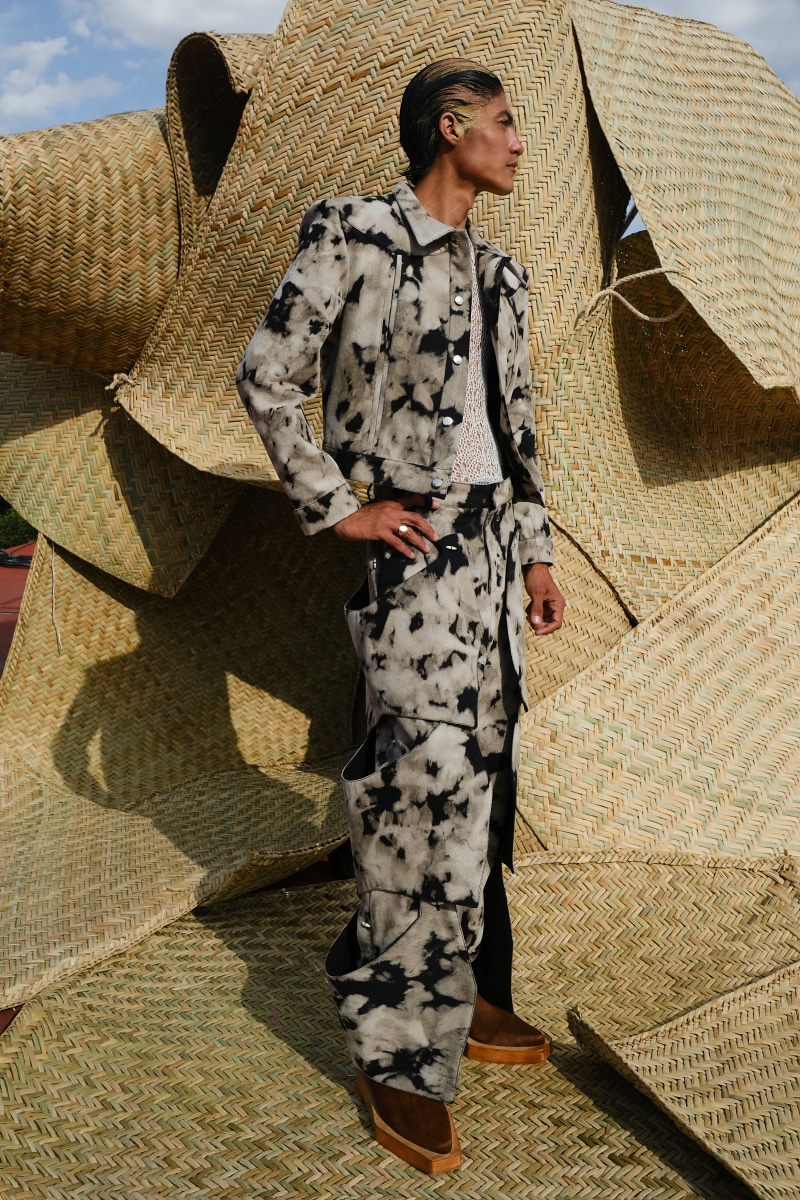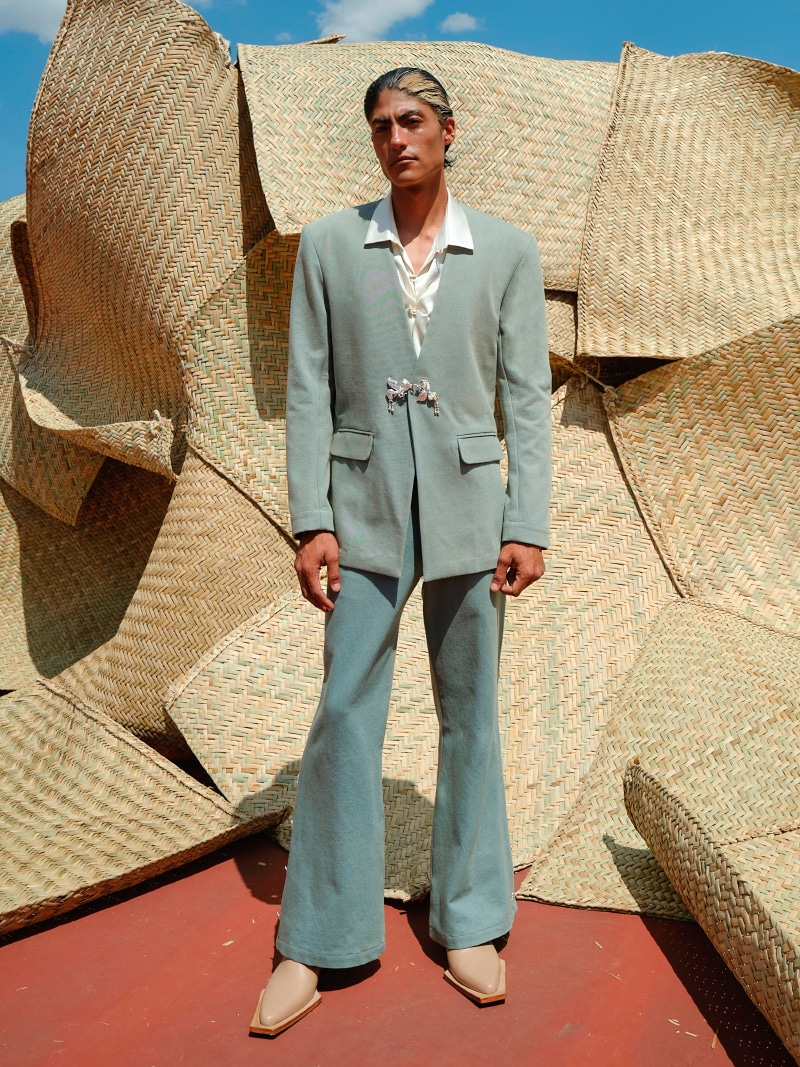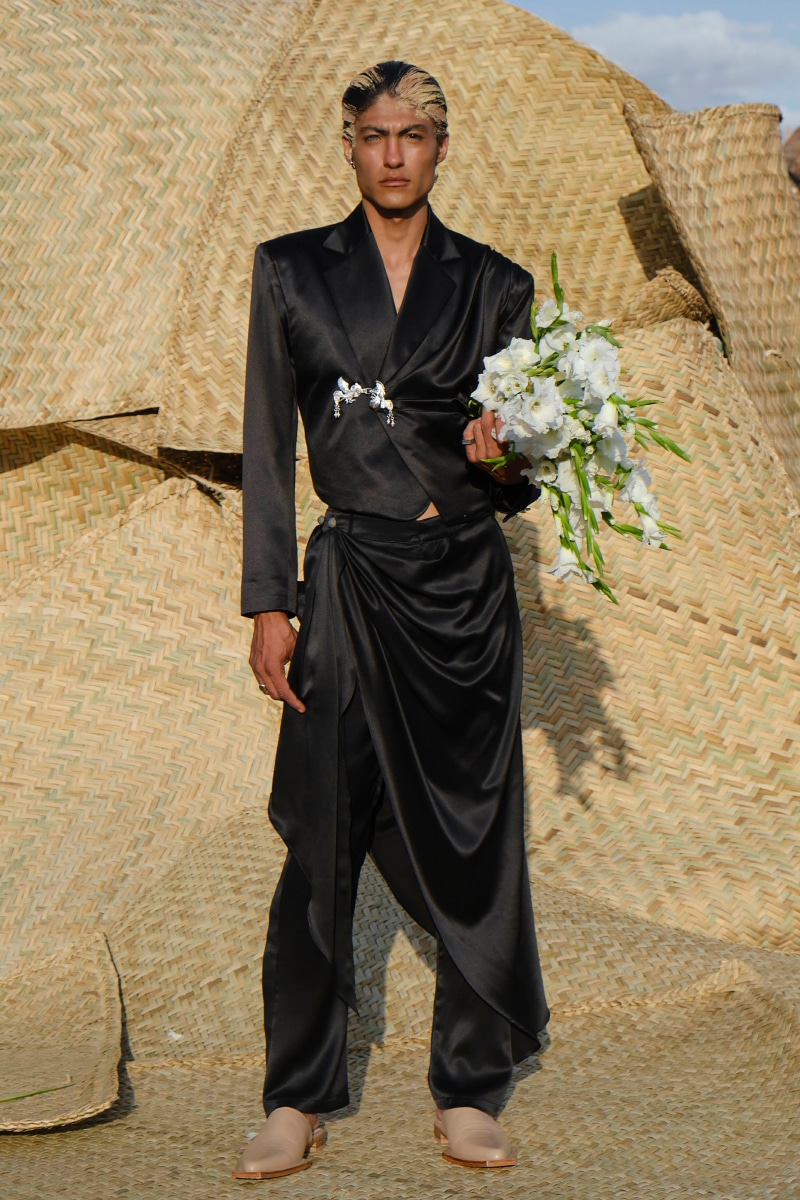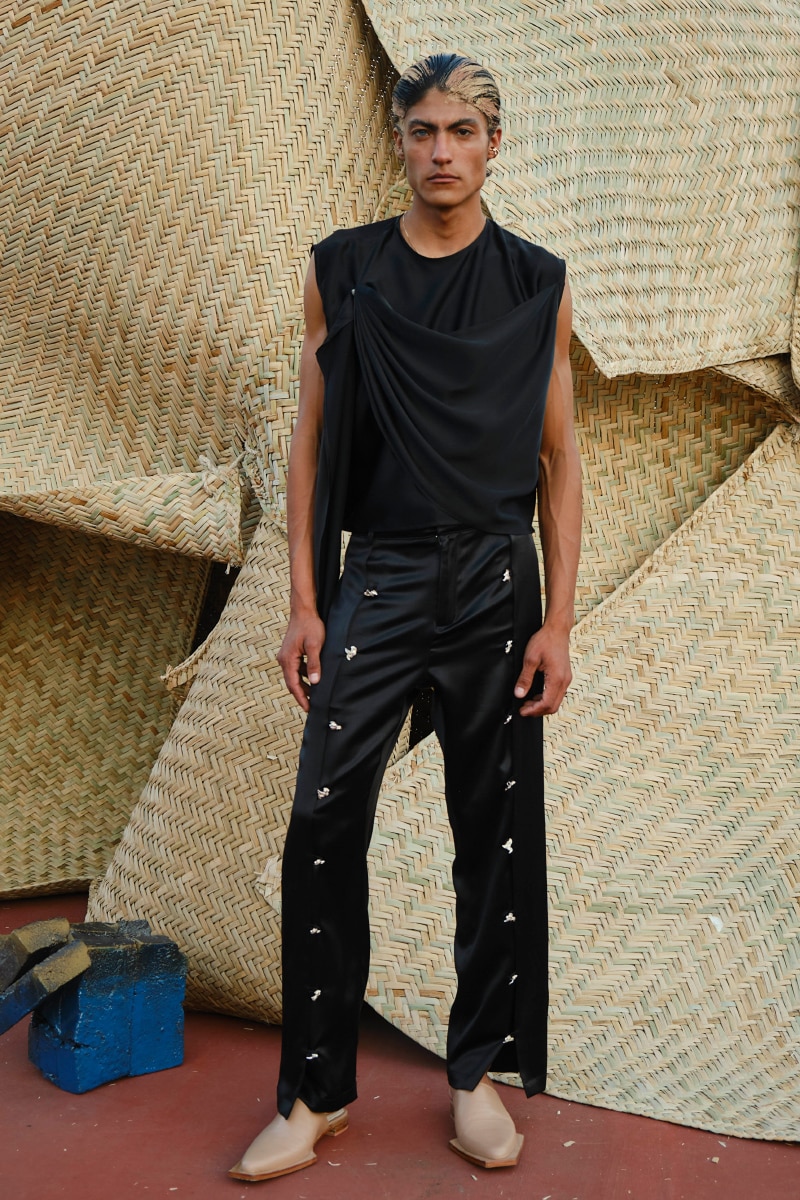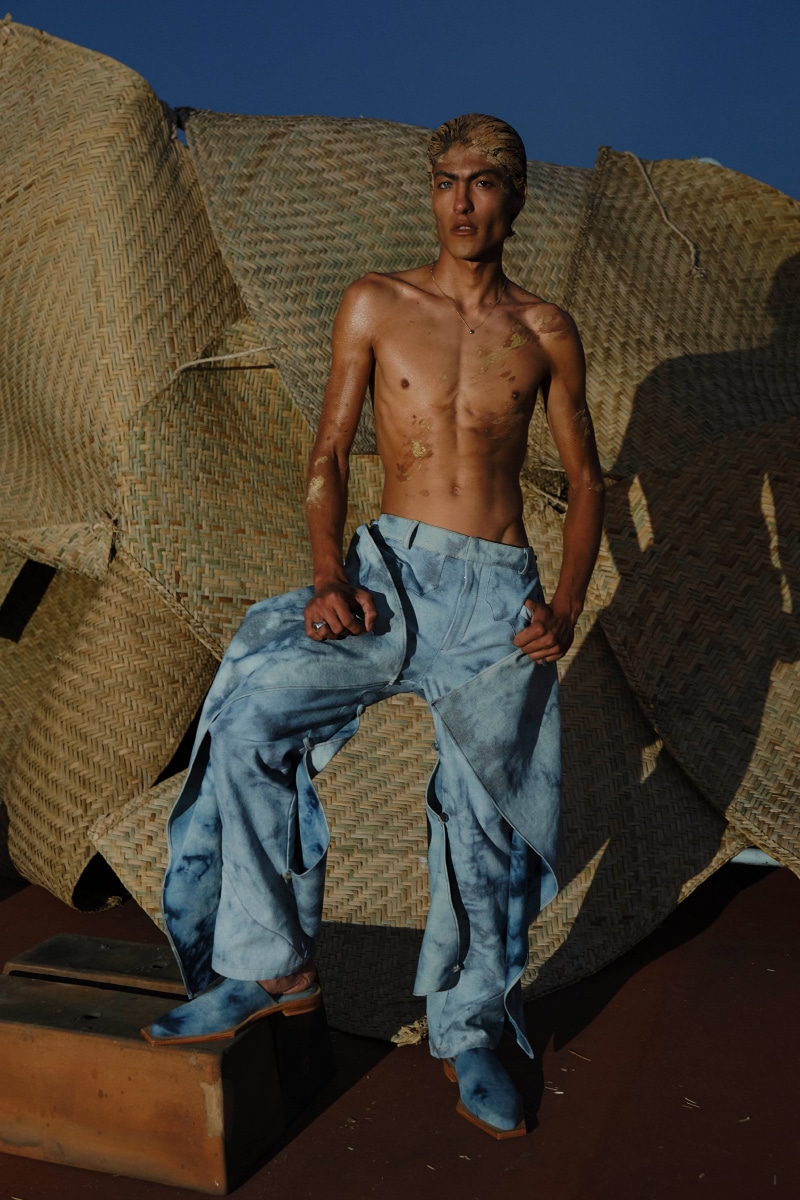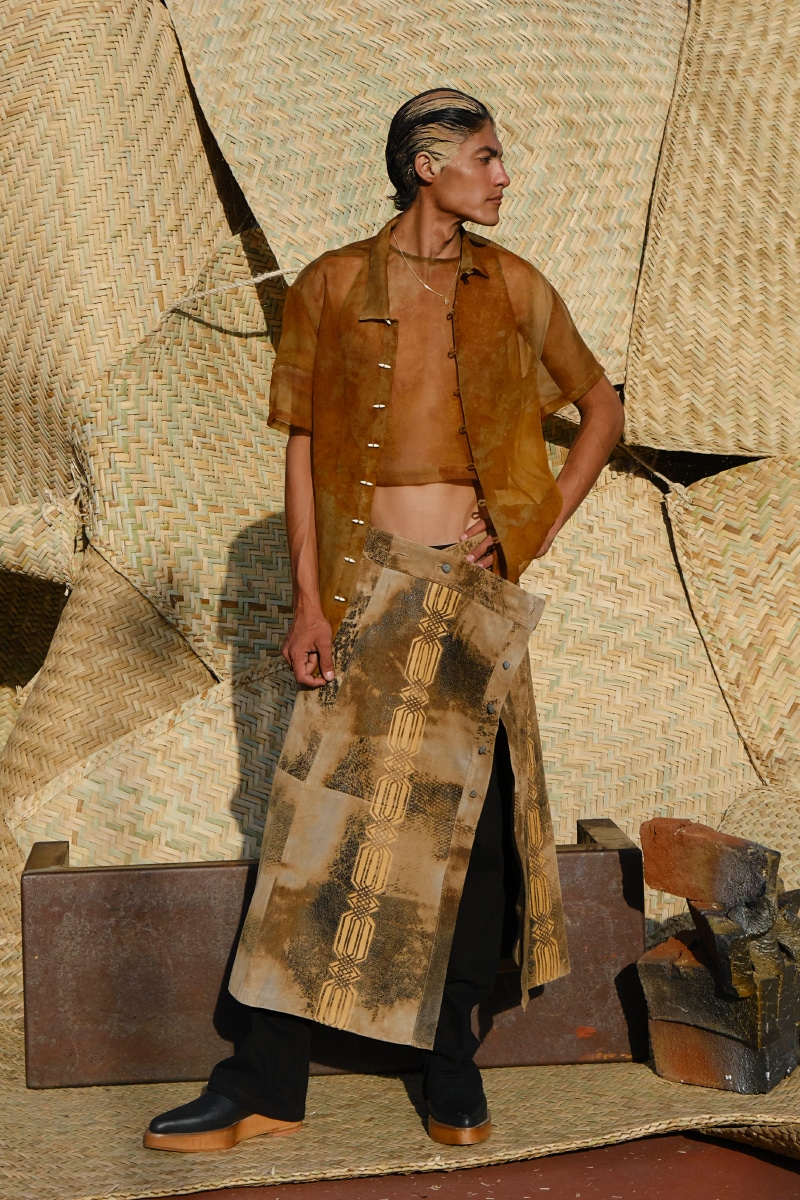 CREDITS
Creative & artistic direction: Patricio Campillo
Styling: Nayeli de Alba
Model: Oscar Davila
HMU: Fernanda Acuña
Set design: Bettina Kiehnle
Pieces from STUDIO IMA by DISCIPLINA STUDIO
Assistants: Carlos Gallardo & Isa Pichardo