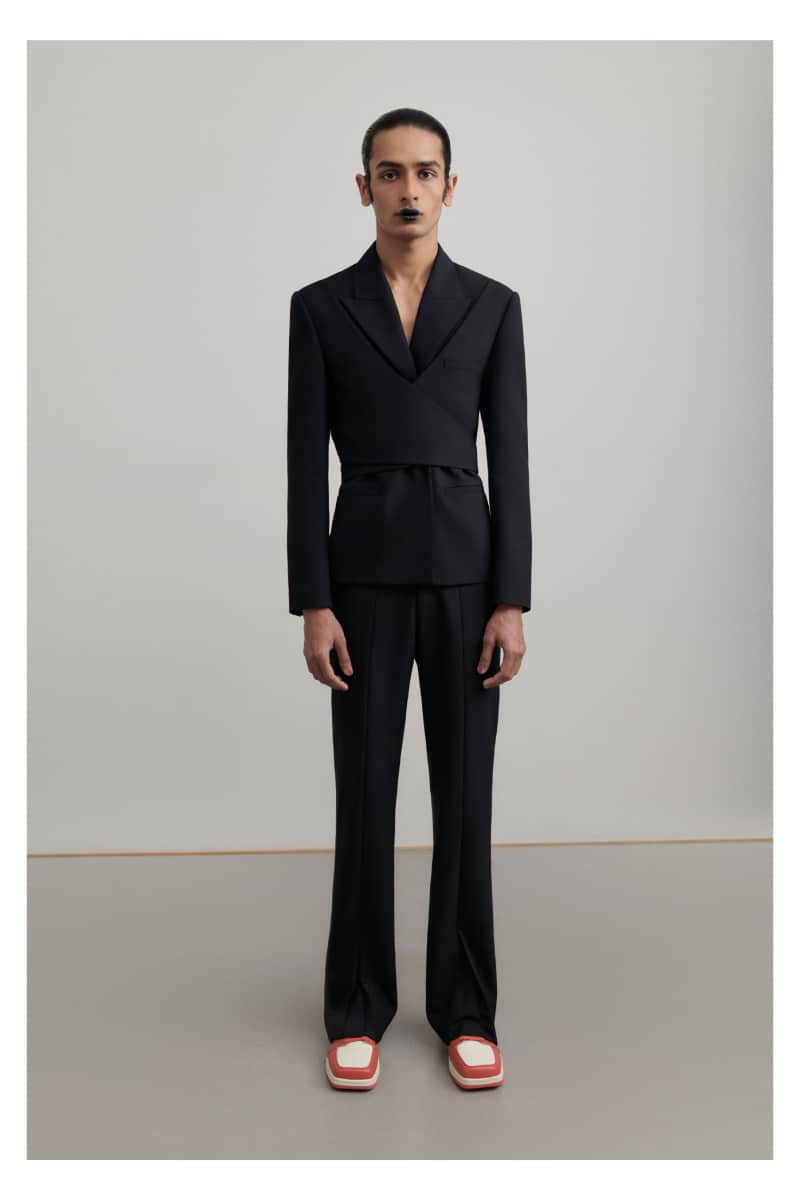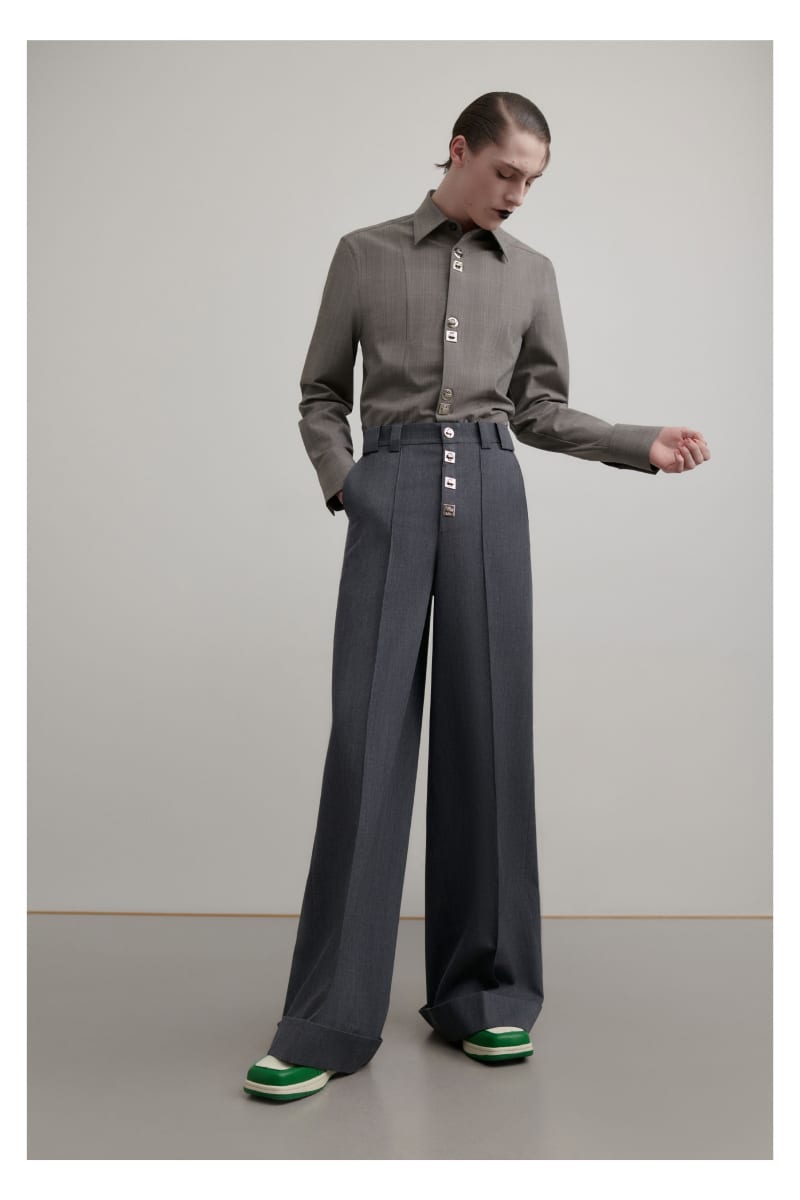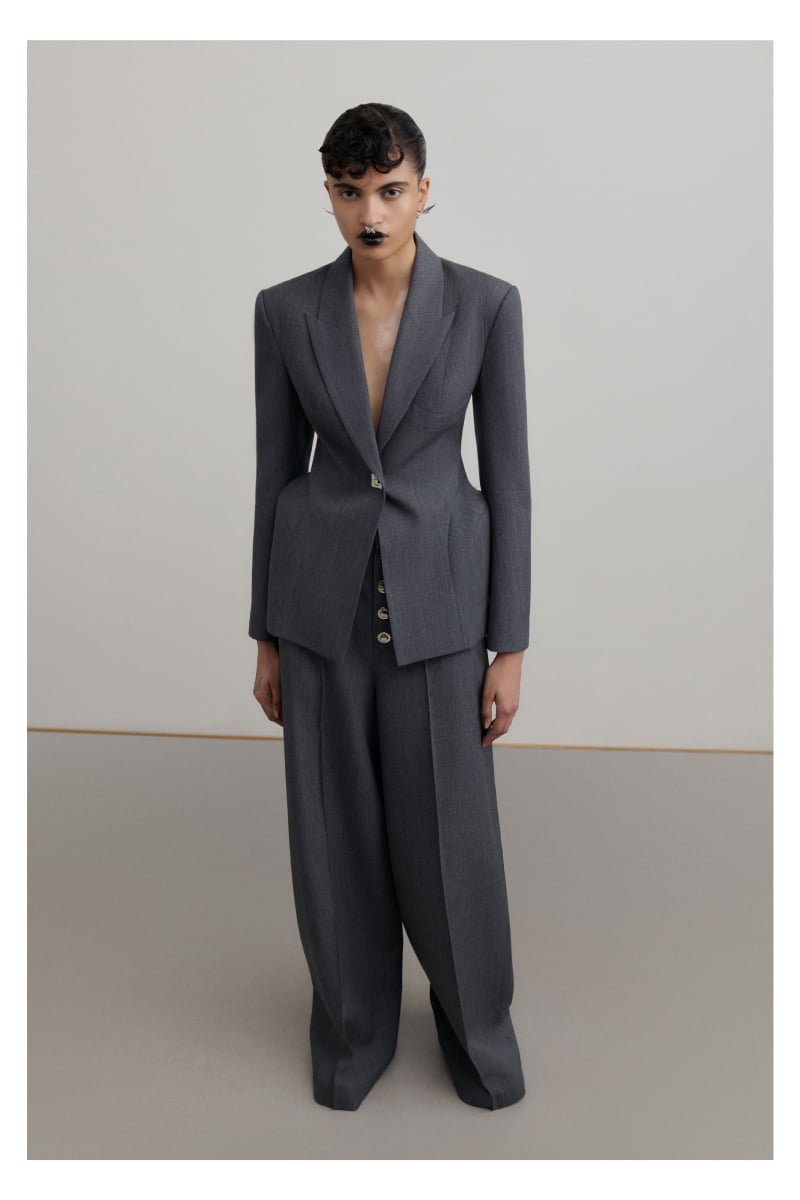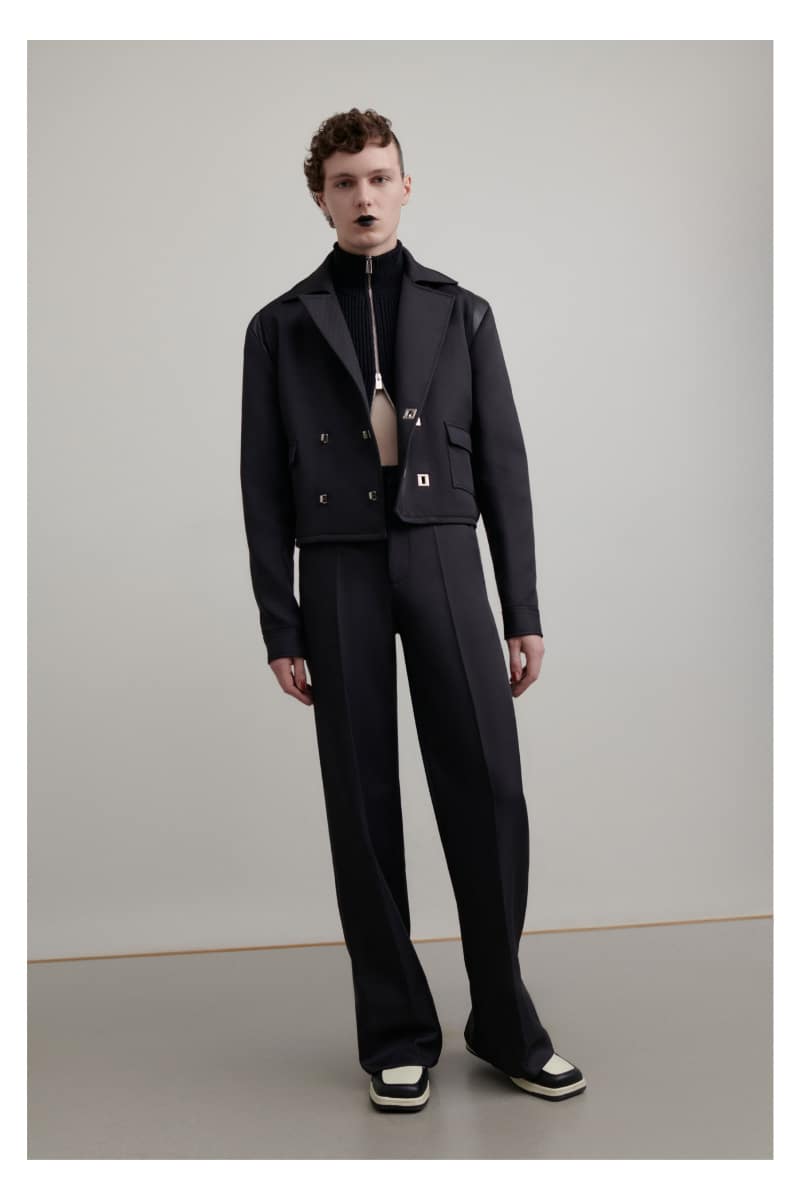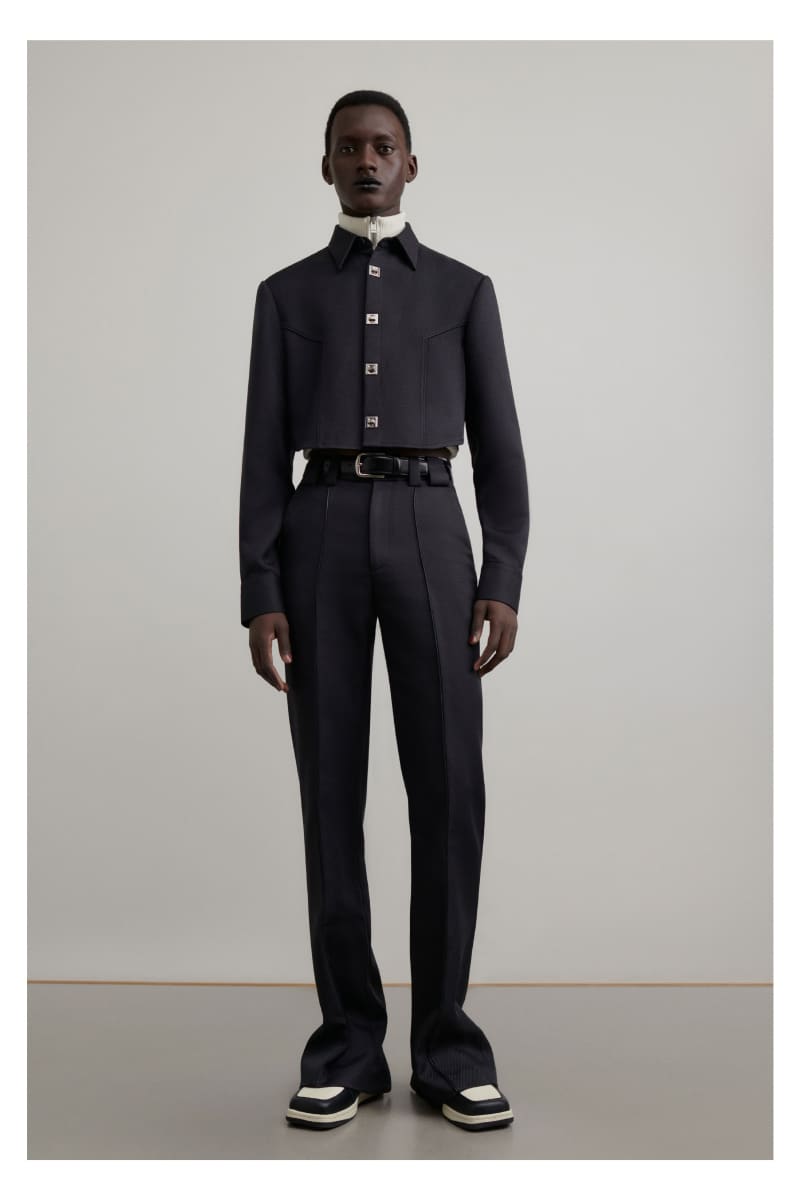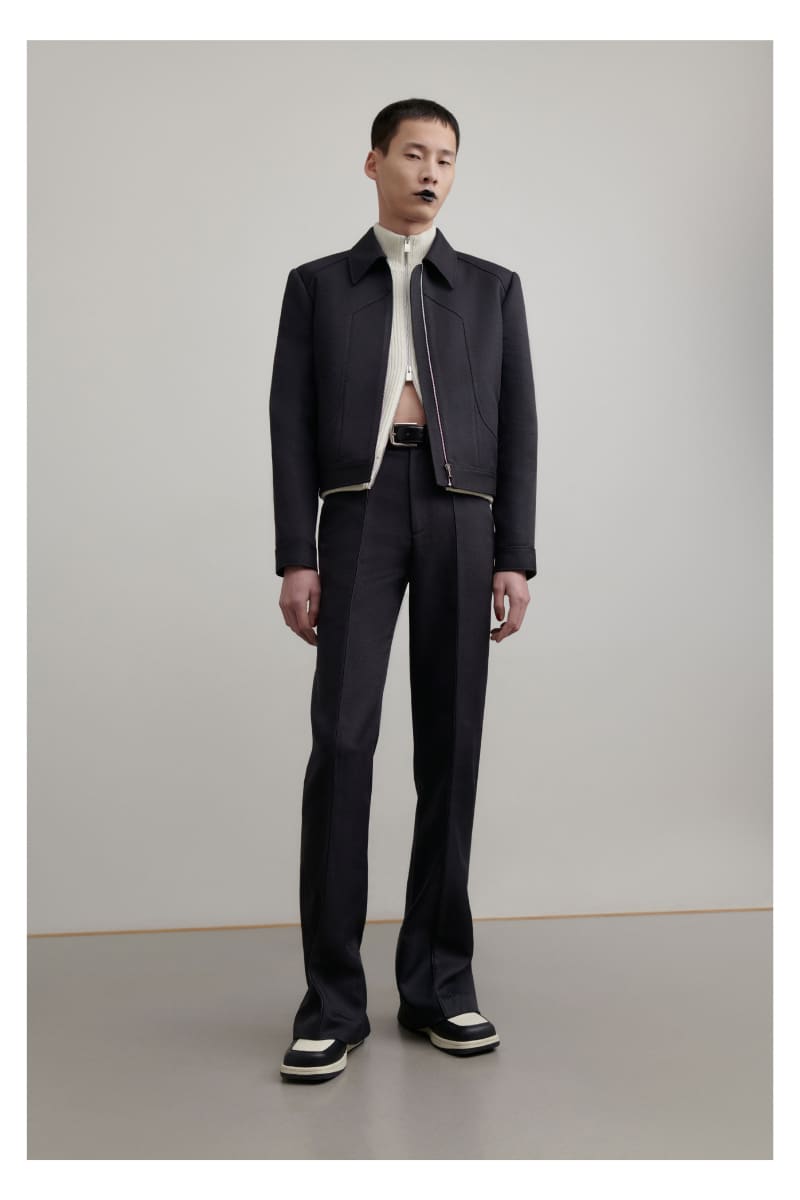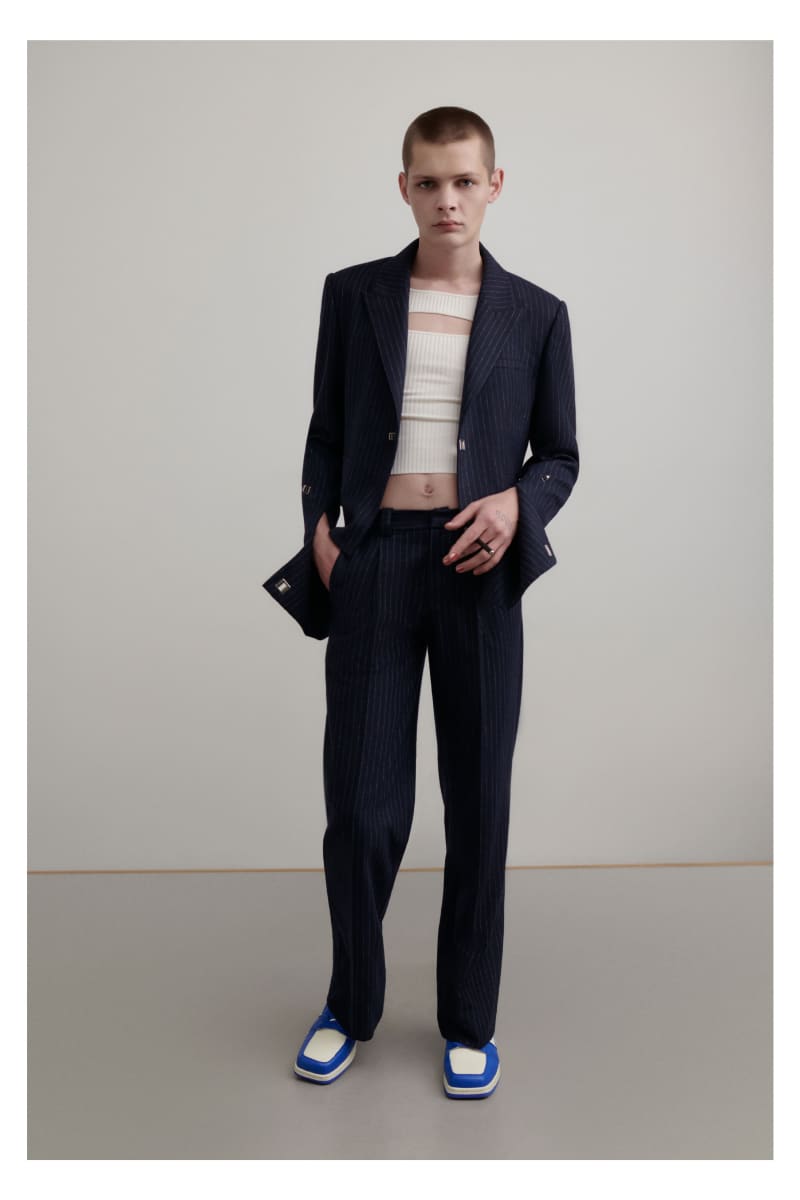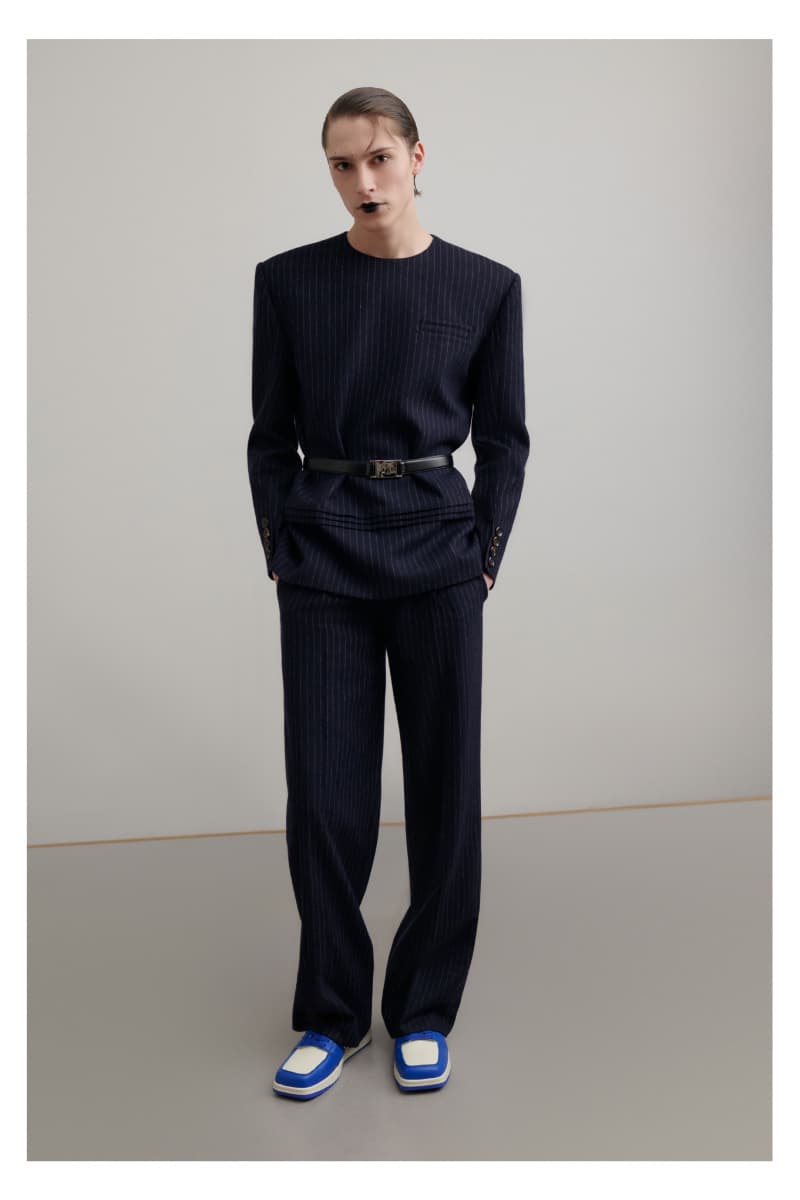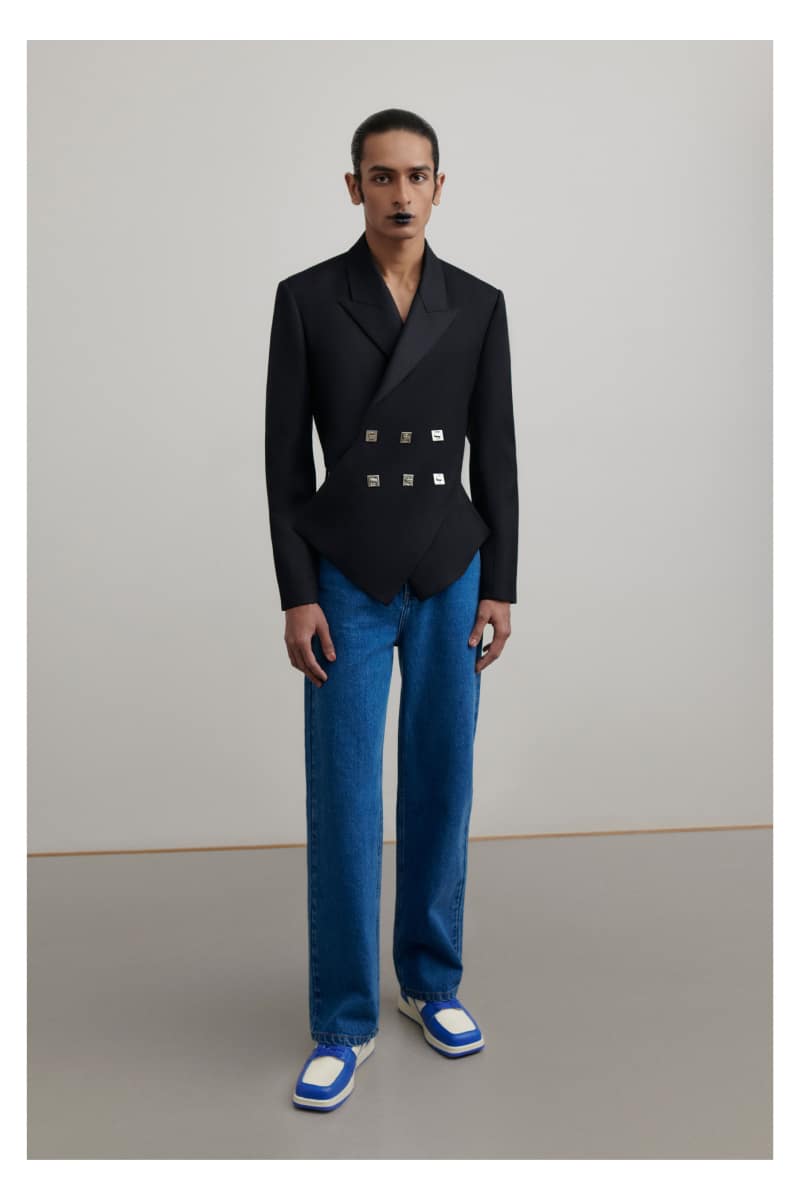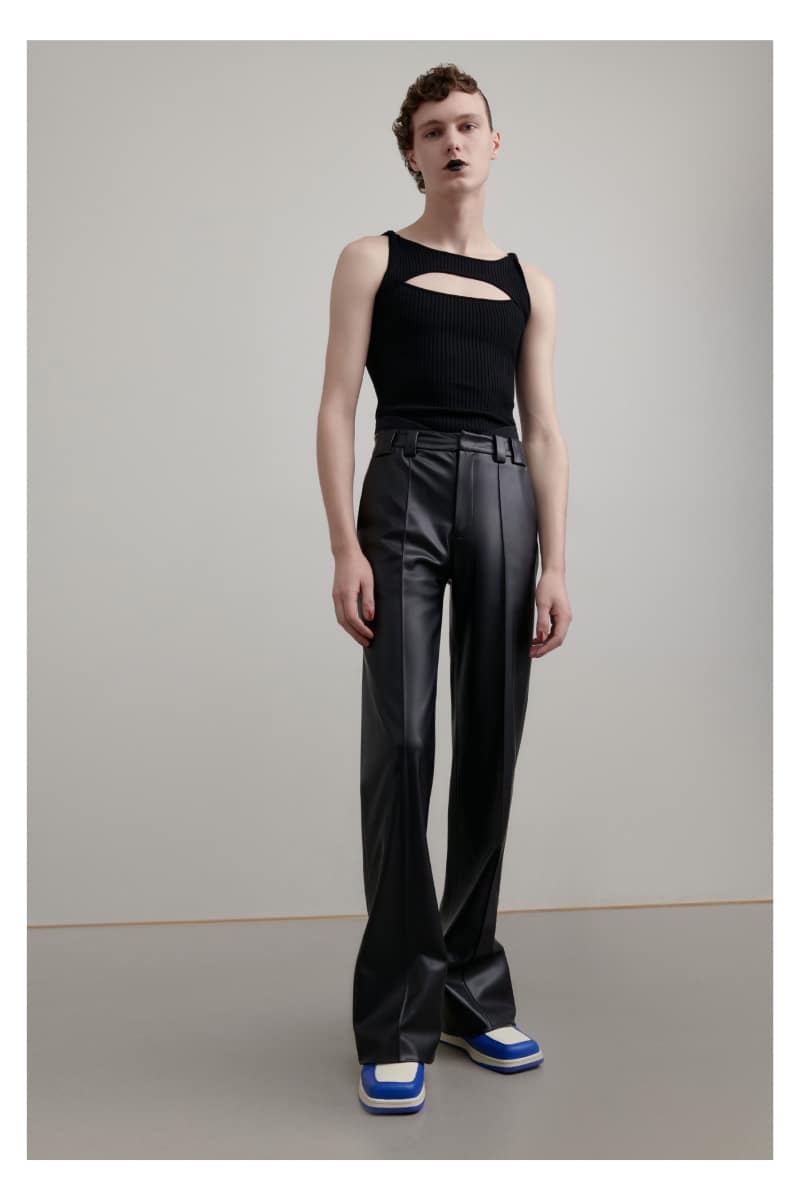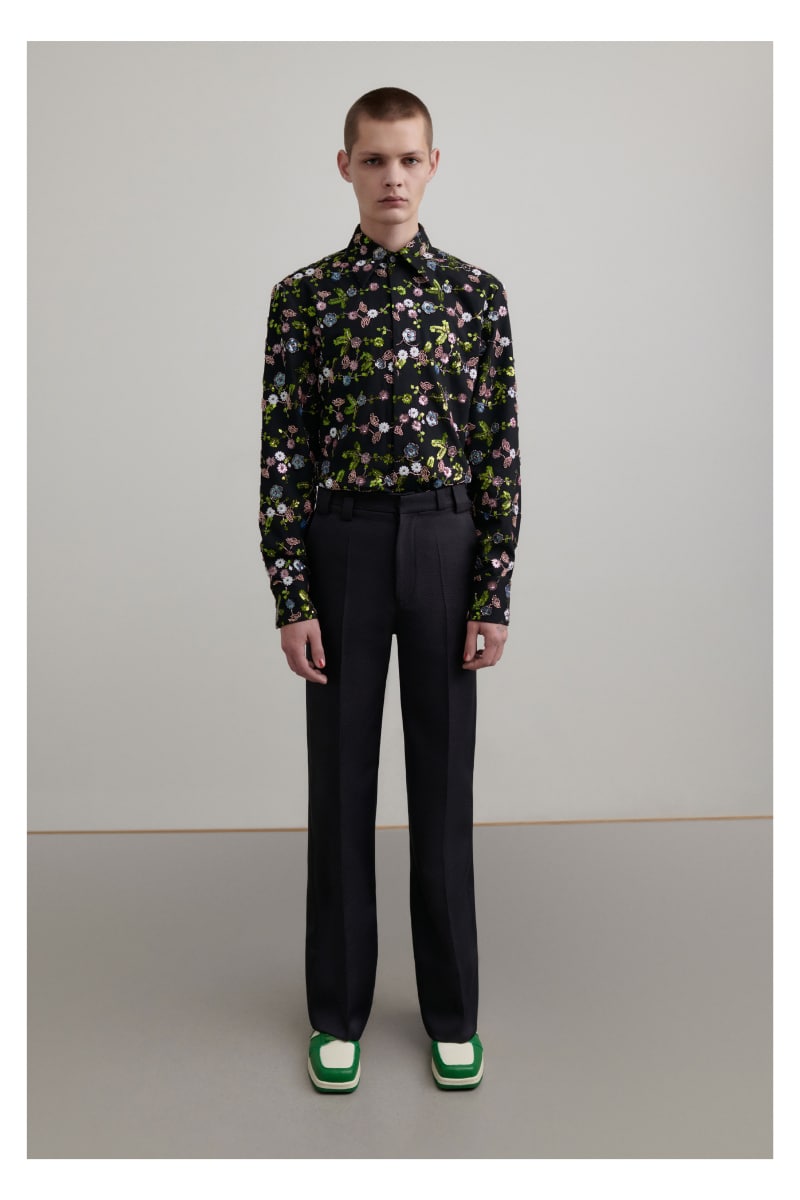 Calvin Luo dived into the works of Helmut Newton to conceptualize his Fall/Winter 2022 collection.
"Le Smoking", one of the photographer's most emblematic image, was taken in a dusty Parisian alleyway (rue Aubriot) in pure elegant simplicity that remains the epitome of chic to this day. It is documented that Newton asked Vikebe Knudsen (the model) to incarnate a familiar figure in 19th-century French art: the dandy, who "has no profession other than elegance", according to Baudelaire. Le Smoking would not only mark a shift in fashion, but in power. In the words of Pierre Bergé "It is a well-known fact that Chanel gave women their freedom; years later Saint Laurent brought them power."
Calvin asked himself what the same elegance and power would look like today. With his collection film titled "LE NOIR", Calvin plumbs into "Le Smoking" almost half a century later and pays homage to Paris (again) whose iconic beauty has remained unchanged by the passing of time.