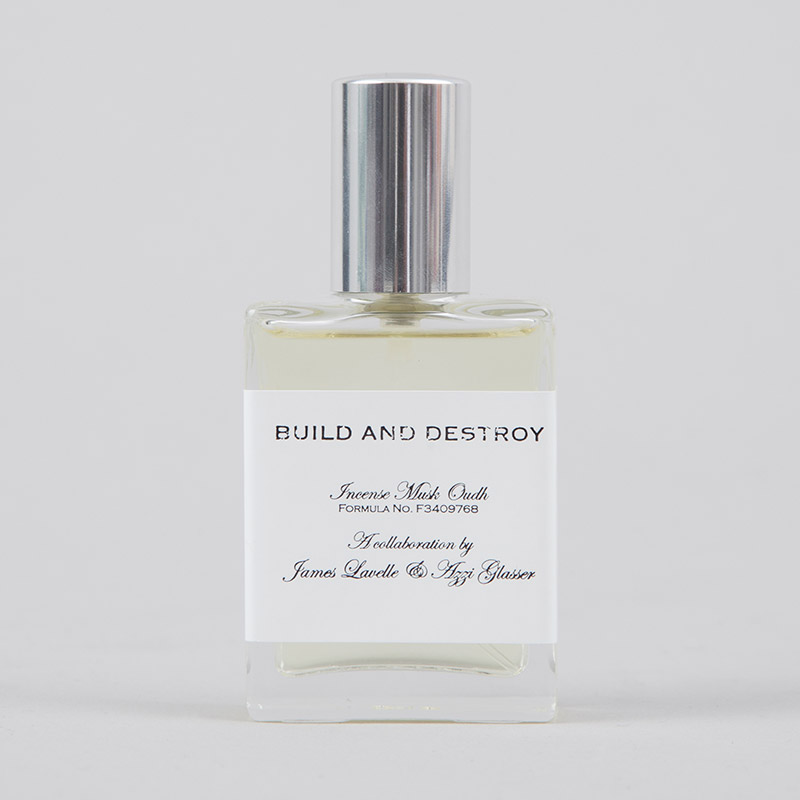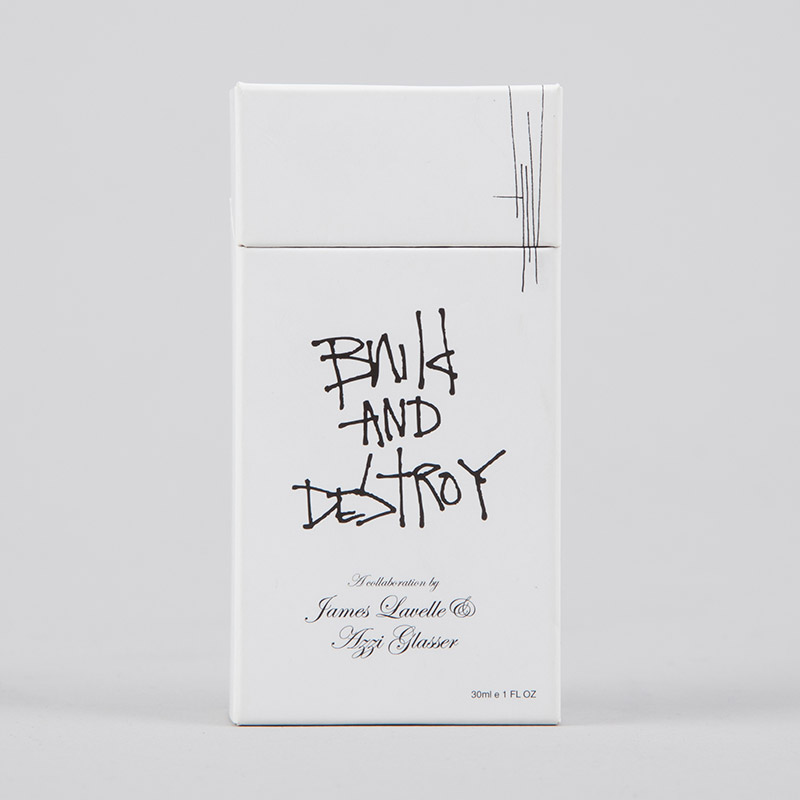 Over the past decades to the present day musician and co-founder of record label, Mo'Wax and UNKLE – James Lavelle's artistic energy and enthusiasm have made him one of the most sought after collaborators. He defies genres, working across music, art, fashion, design and film. Now another new unique venture into the creative world, he has once again collaborated with award winning perfume designer and master perfumer Azzi Glasser.
Glasser, creator of the iconic Agent Provocateur Parfums specialises in designing perfumes for iconic fashion designers and artists worldwide, including Bella Freud, Alexander McQueen, Johnny Depp, Helena Bonham Carter, and many more. Having known Lavelle for many years, Glasser has focused the creation of his signature scent as an olfactory representation of his own DNA. This captures the style of Lavelle's personality and strong perception. Glasser and Lavelle first collaborated for the "Daydreaming" exhibition at London's Haunch of Venison Gallery and then in Hong Kong which was based on creating an installation titled 'Rain on Earth', followed by Glasser's signature scent for UNKLE: Redux show and Urban Archaeology exhibition, which was curated by Lavelle at the Royal Festival Hall for this years 'Meltdown' festival.
The unique formula of 'Build and Destroy' will be scented at the Saatchi Gallery as part of a new Mowax Exhibition curated by Lavelle. The history of Lavelle and Glasser's collaborations dates back for many years and this is the first time they have produced and composed an outstanding scent, which will be available in 300 limited edition bottles each carefully designed by Lavelle and Glasser. Alongside 'The Saatchi Gallery' exhibiting the limited 300 bottle collaborative fragrance as part of a MoWax Exhibition, The Goodhood Store is the only other way to get your hands on one of the exclusive bottles. Lavelle's idiosyncratic style and Glasser's attention to detail come together in the form of a great musky scent and a uniquely packaged cigarette-style box. Glasser's choice of ingredients including Frankincense, Blond Woods and Pimento capture Lavelle's artistic style which is also reflected in the design of the packaging; merging influences of music, design and British street culture. Glasser's personal interpretation uses the finest of ingredients that encapsulate notes to personify Lavelle's unique artistic style.
"James has a distinguished style and presence that is quite overwhelming. He is unique, creative,edgy and very cool with individuality like no other." – said Azzi Glasser
"Azzi has an ability to capture the spirit and energy of the individual and it's environment through her artistic approach in her molecular world. Something I find very unique and inspiring." – said James Lavelle