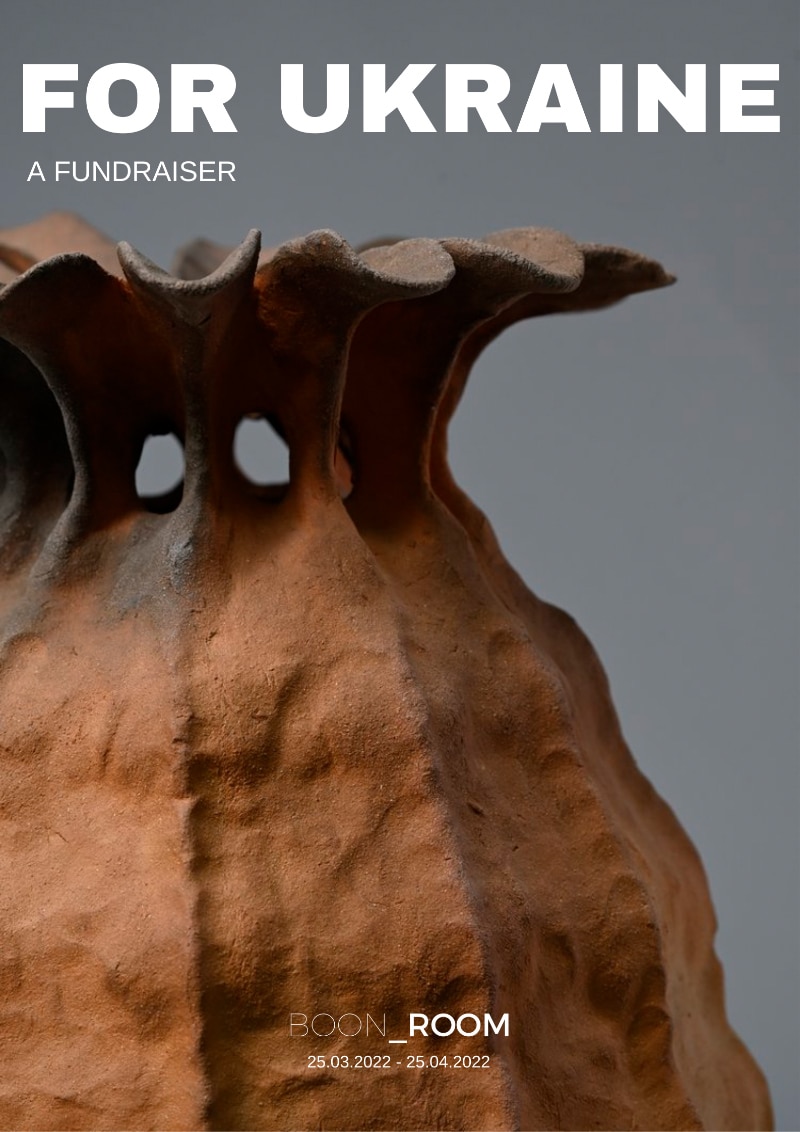 The current situation in Ukraine has saddened us greatly. Ukraine has successfully repelled hostile attacks, but heavy warfare continues in many cities. The armed forces of Ukraine, with nationwide support, are valiantly repelling Russian aggression. BOON_ROOM kicked off Maison & Objet last week in Paris with a fundraiser for Ukraine, an initiative from their Ukrainian talents, until the 25th of April. They stated:
"At BOON_ROOM, we take pride in representing incredible artists from 47 countries, three of whom are Ukrainian: Gorn Ceramics, Faina, Olga Sabko and NOOM. As an initiative started by Bogdan Kryvosheya, Art Director of GORN ceramics alongside the Ukrainian talents to defend their country, democracy, and most importantly, the people – we are hosting a fundraiser with a promise of donating all the sales profits to two organizations listed below.

Ministry of Defense of Ukraine
Ministry of Health of Ukraine and the Red Cross

We have received an overwhelmingly positive response from our artists willing to contribute to this cause – and we want to express our heartfelt gratitude to everyone supporting this initiative. We encourage everyone to aid in any way possible and convenient for them, either through personal donations or participation in the BOON_ROOM fundraiser. All support is very much appreciated. The curated selection will be available physically at the gallery and digitally through Instagram and on our new BOON_ROOM webshop. 

Our hearts go out to the people of Ukraine, and BOON_ROOM will continue to provide support throughout the crisis. #slavaukraini"
Contributing talents in design include Gorn Ceramics, Poppy Lawman, Edition 8888, Marco Iannicelli, Humble Matter, Mesut Öztürk, Audrey Guimard, Valery Guo, Brielle Rovito/ Dust and Form, Mitch Iburg, Bobbie Specker, Abid Javed, Solenne Belloir, Léa Munsch, Jan Garncarek, Mathieu Frossard, Leah kaplan, Savvas Laz, Pretziada, Zakaria Rugs, Brajak Vitberg, Maria Lenskjold, Bram Kerkhofs & more.