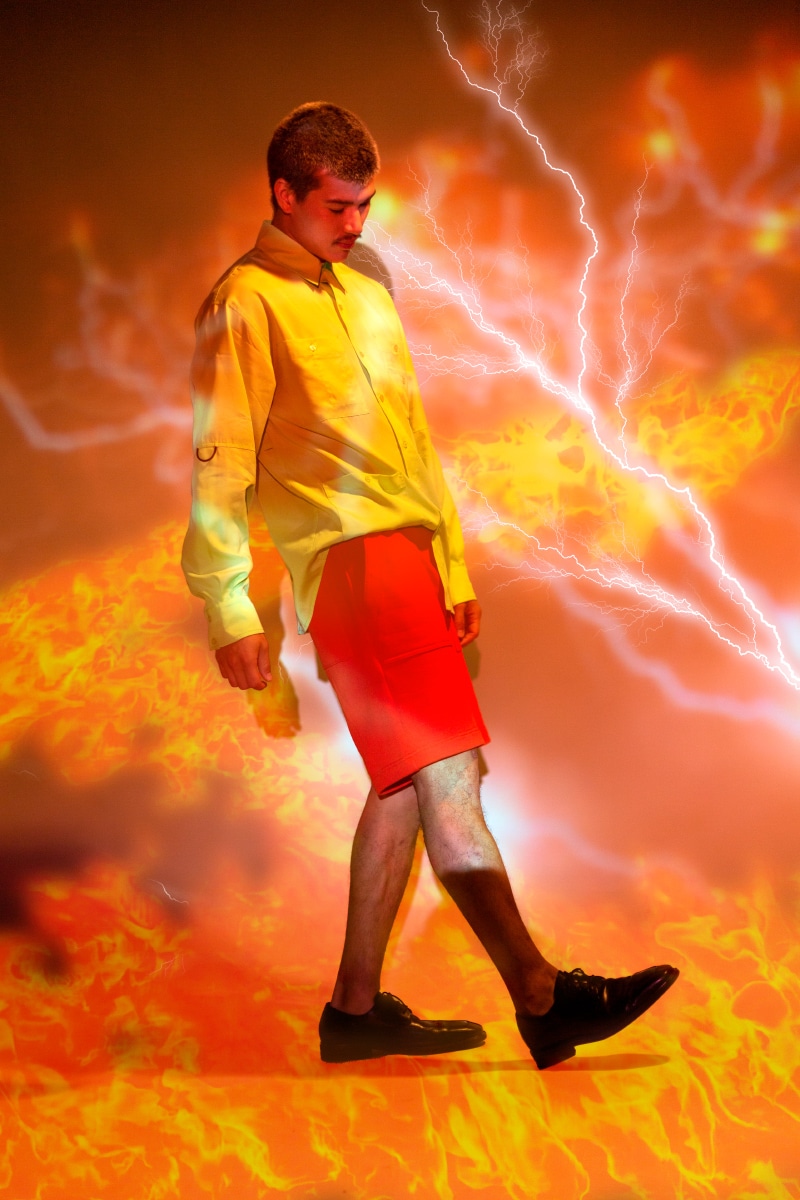 BOBBLEHAUS – the New York-based, AAPI, genderless and regenerative clothing brand – is excited to release its latest collection titled Fire 火 – the third of four Summer 2021 capsule drops inspired by nature's four elements.
Fire 火 is set to release this Friday, August 20th and will be available online and at the brand's 4 months New York City summer pop-up store, now open at 138 Ludlow St, NYC.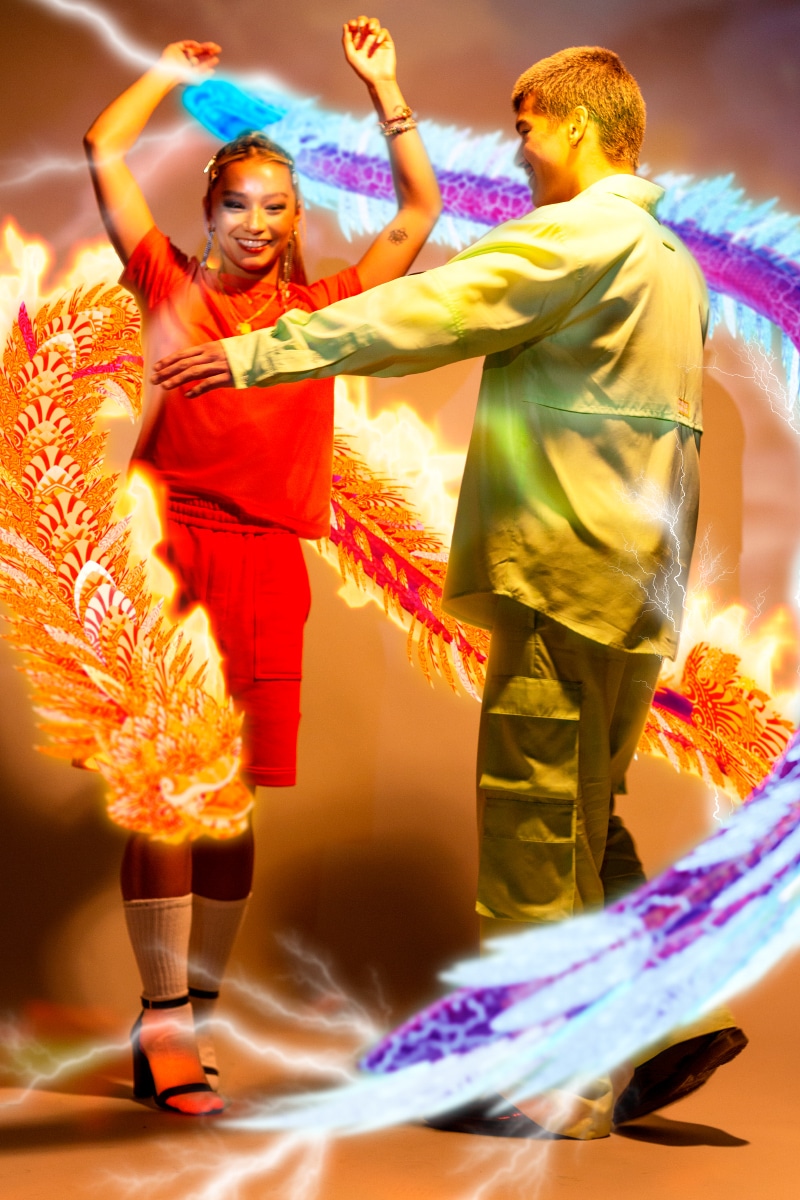 With the capsule, the brand's two founders – CEO Ophelia Chen and creative director Abi Lierheimer – set out to bring awareness to climate change and emphasize the UN's recent climate report detailing the Earth's rising temperatures and carbon concentration levels as a result of human activity. Despite the world feeling the extra heat, BOBBLEHAUS is reminding us that there is still hope – we have the power to minimize future temperature increases by reducing our emissions to #NetZero by 2050.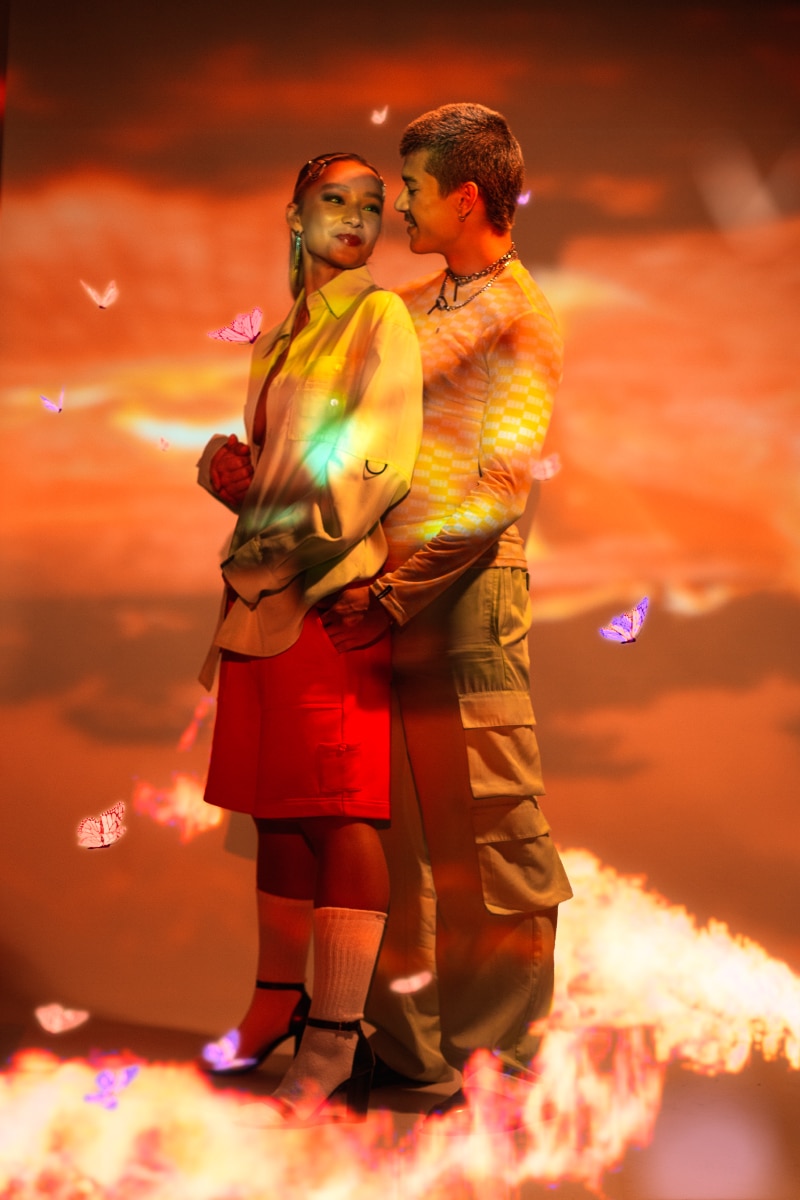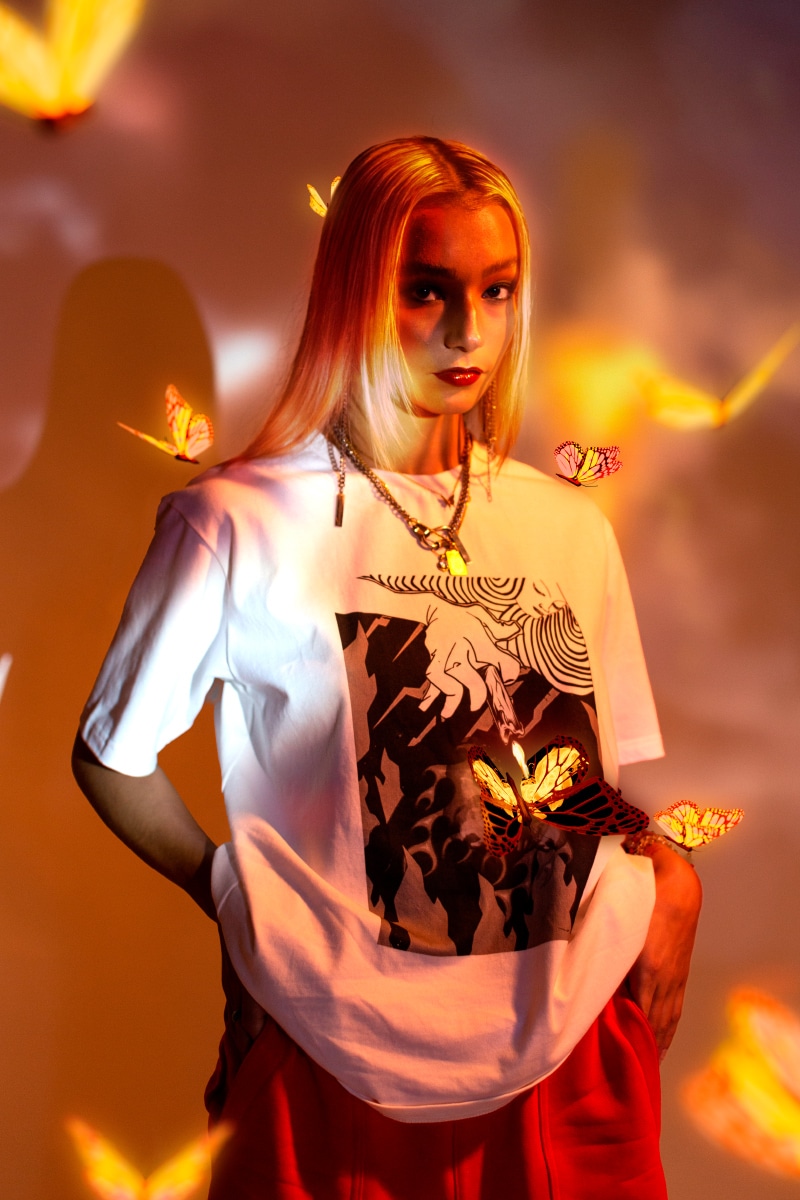 Key offerings from the capsule include fiery pieces like the "Moth to Flame" white t-shirt, mesh shirts, and sweat shorts — all in bold orange, yellow, and red colorways. As with all BOBBLEHAUS collections, 100% of the capsule's materials were sourced from deadstock fabrics, including GRS certified recycled cotton, to continue the brand's mission not producing or introducing any new fabrics into the industry.