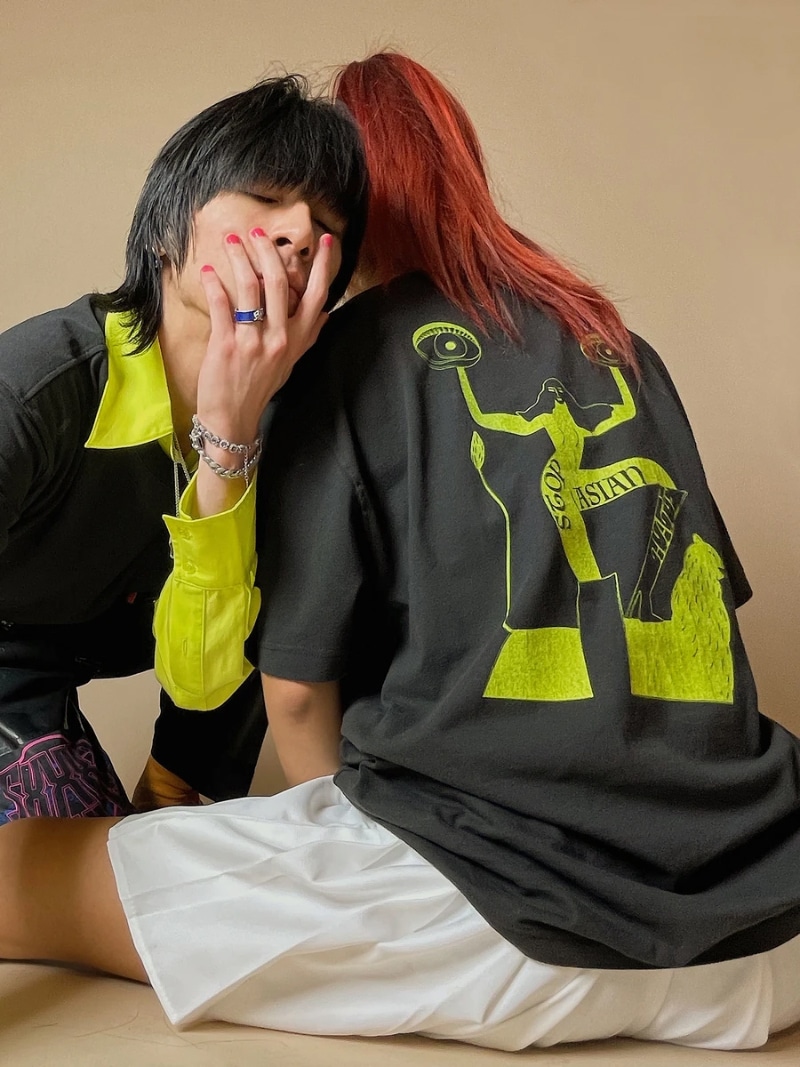 Bobblehaus is the regenerative and genderless fashion brand founded by two Chinese-American women – Ophelia Chen and Abi Lierheimer – both of whom root their work from their multicultural backgrounds, unique identities, and mission to build positive connections through fashion.
The brand released a limited-run "Stop Asian Hate" t-shirt capsule available for pre-order HERE, with proceeds being donated to UA3, an Asian-American non-profit organization, and the first food bank to open in Chinatown, NYC.
Screen printed and made-to-order in Brooklyn, NY, the Bobblehaus "Stop Asian Hate" t-shirt represents what the brand's co-founders have seen their entire lives – as depicted through the woman holding the eyes in the t-shirt graphic – but is only now coming to light with AAPI related hate crimes. With the words "Stop Asian Hate" tattooed from the woman's thighs to her boots; this symbolizes the hate and racism the co-founders wear as both a physical trait and an emotional identity. The lioness she stands with embodies the majesty, strength, courage, and justice needed to battle the racism and violence the AAPI community faces today and every day.