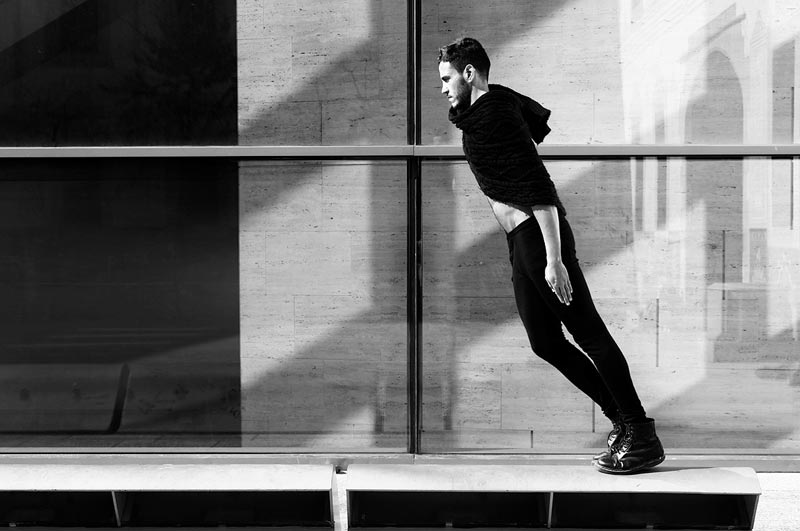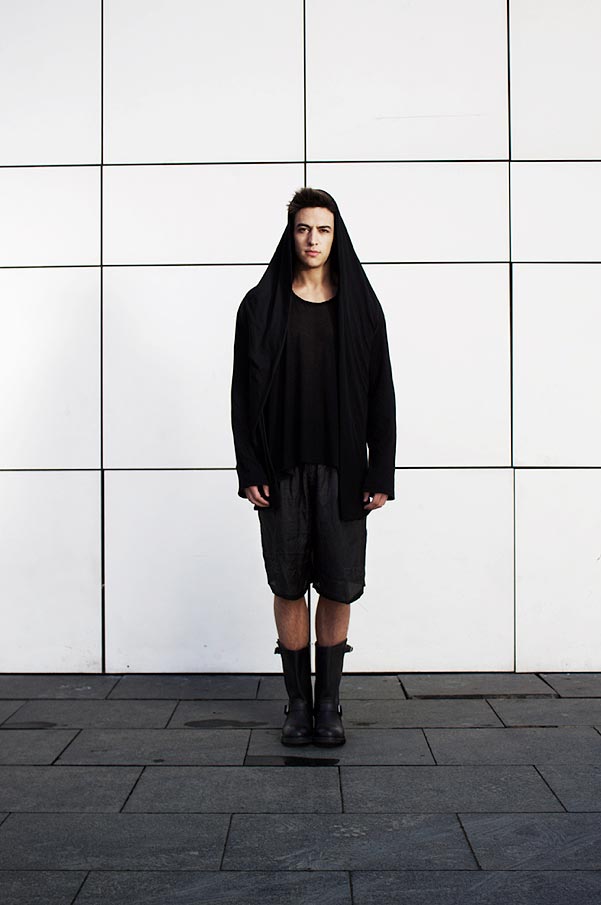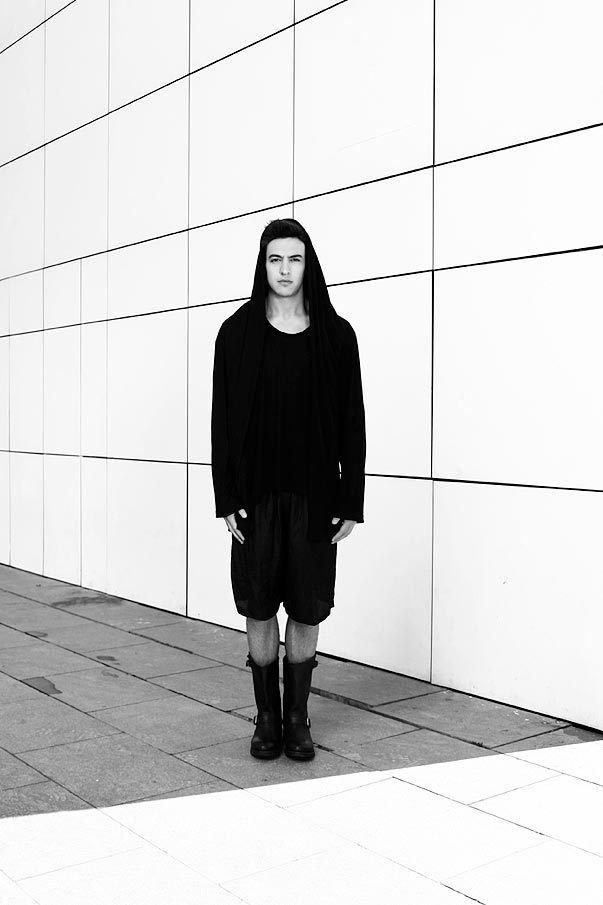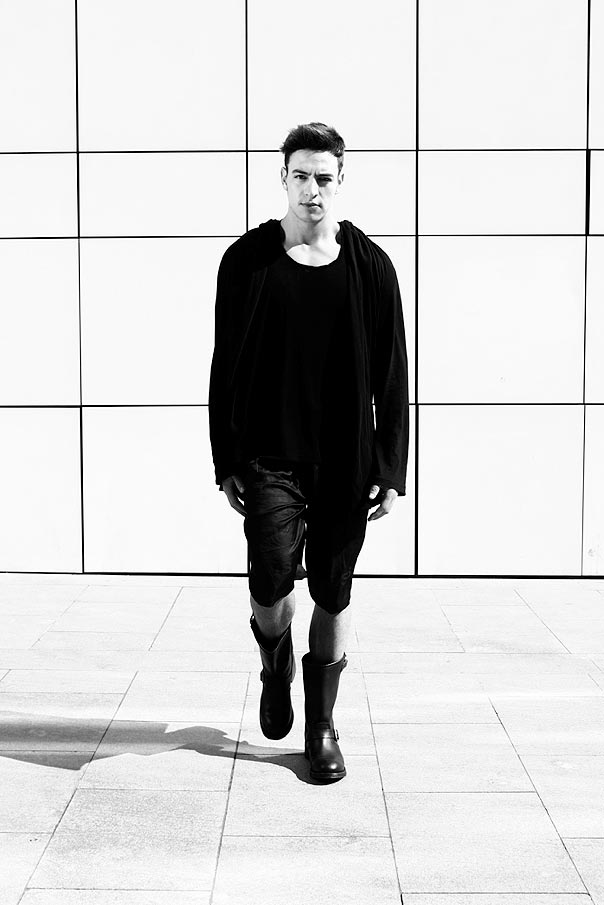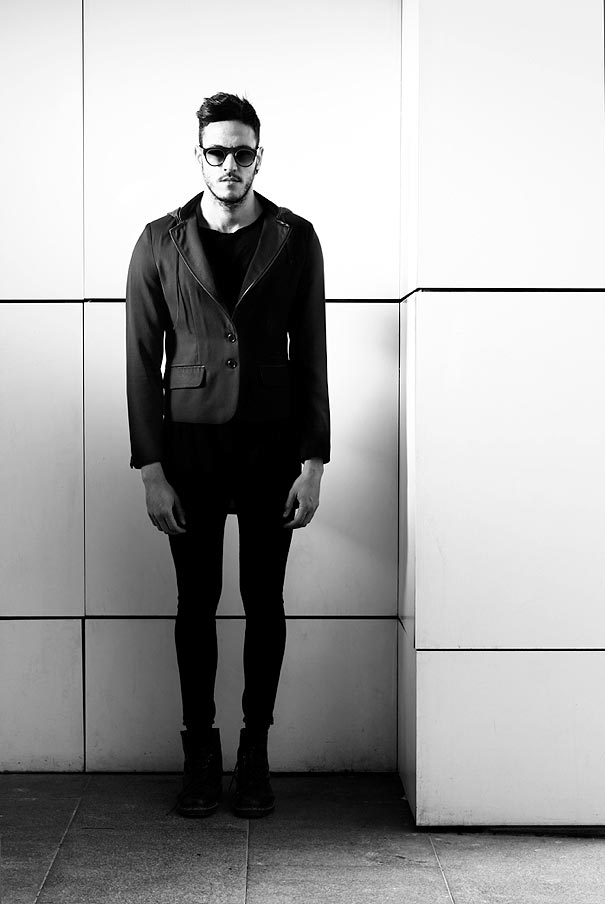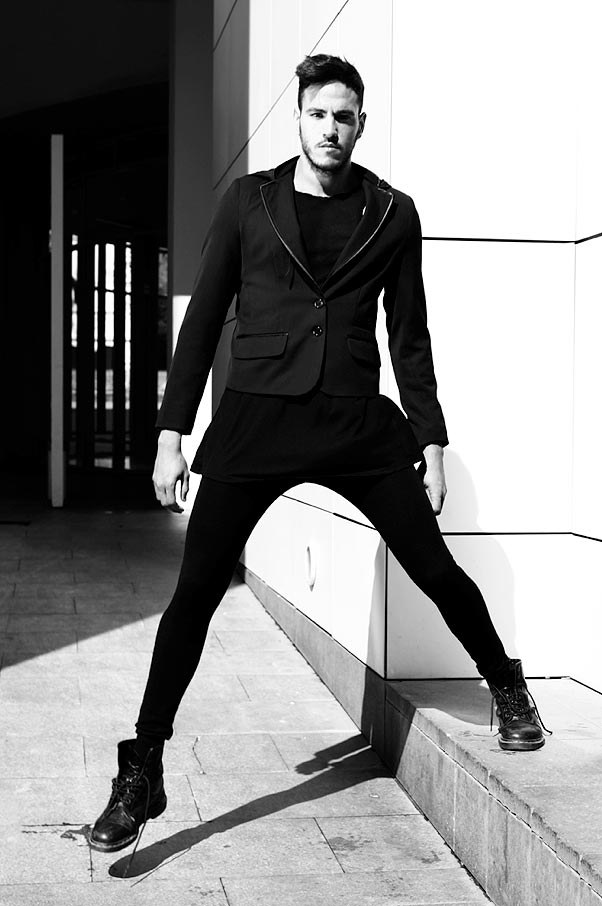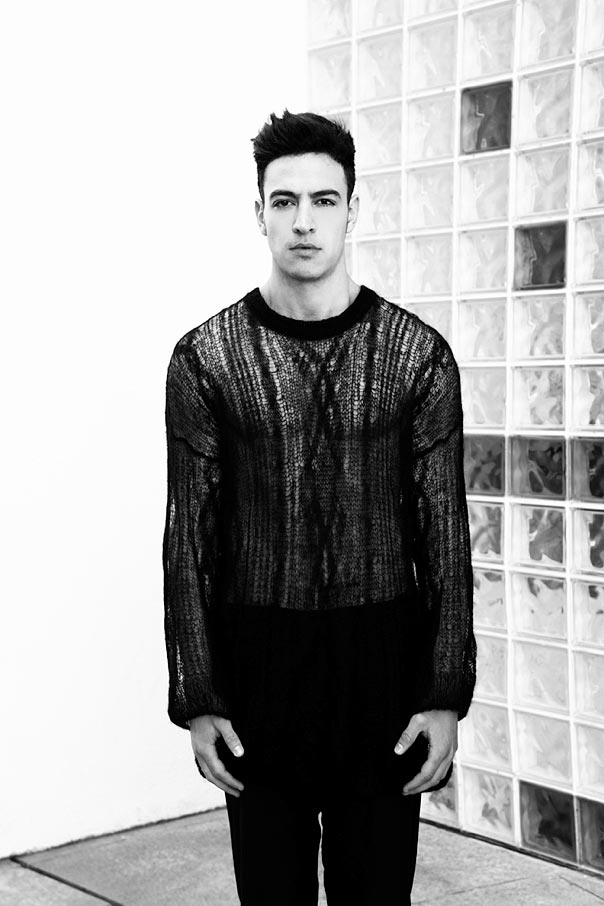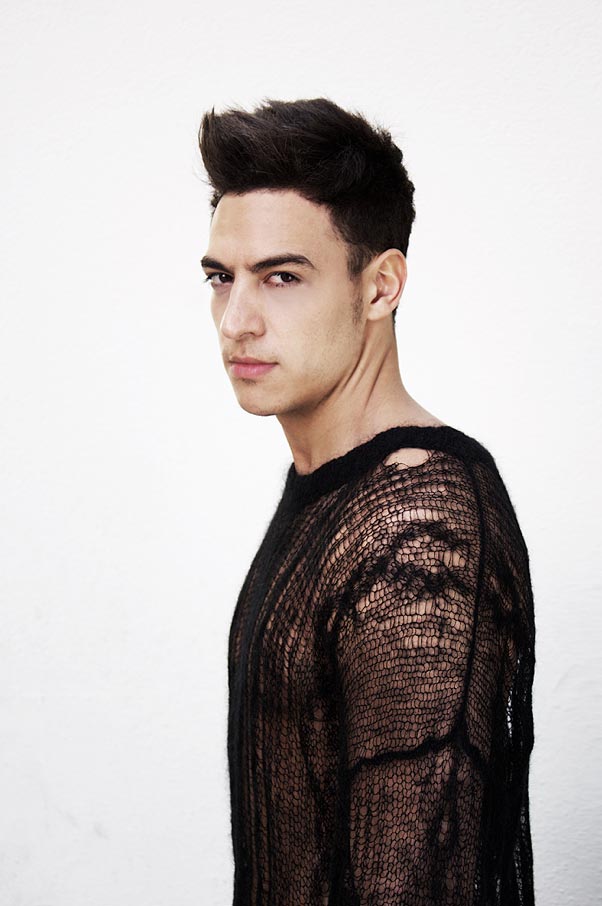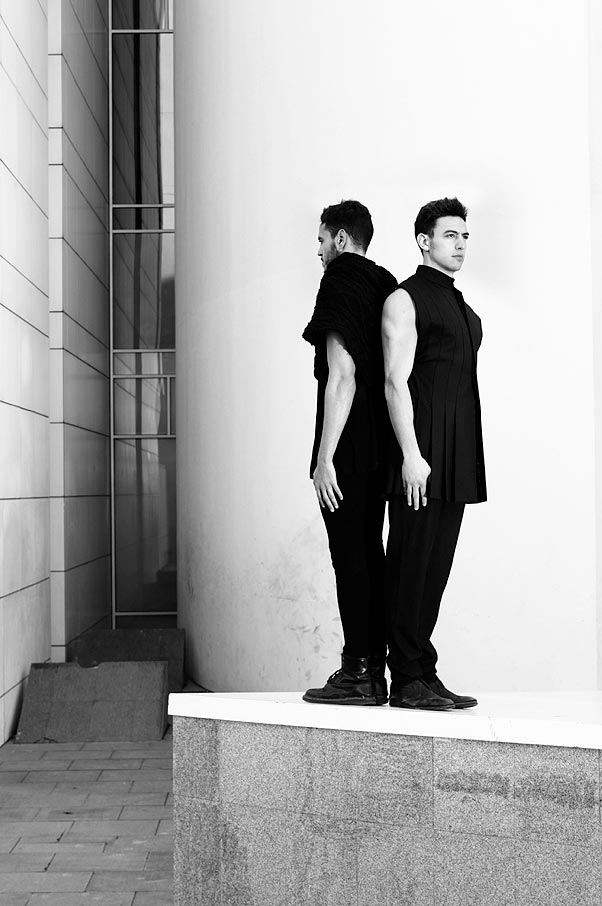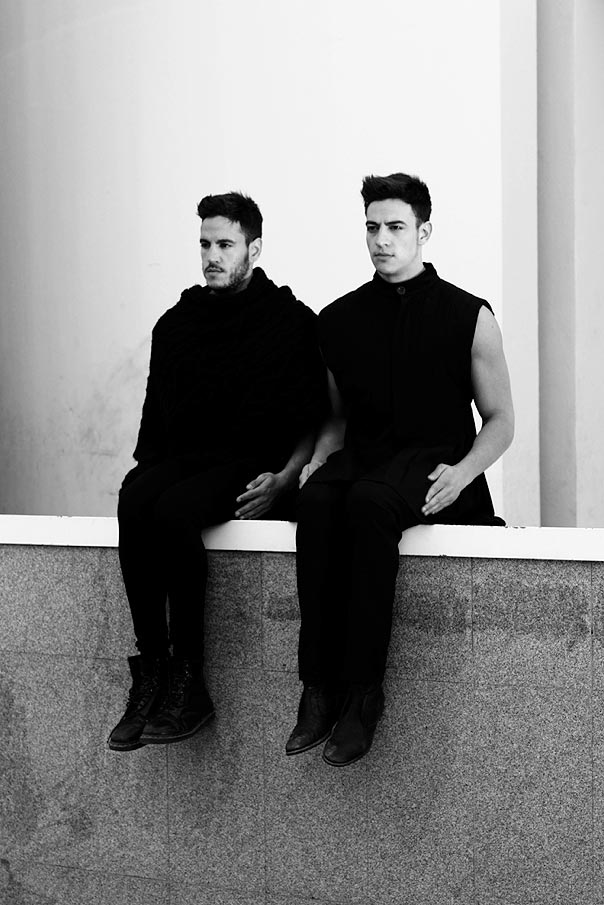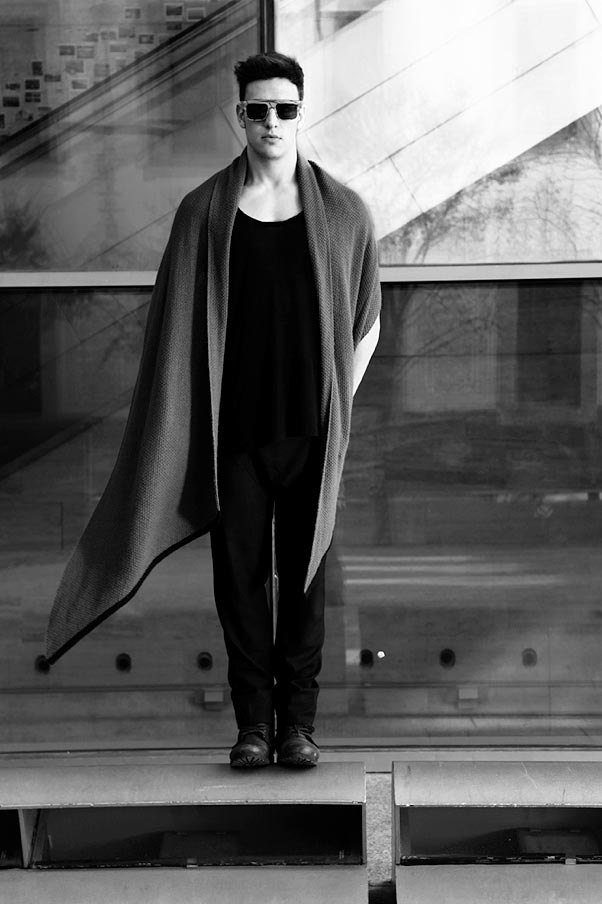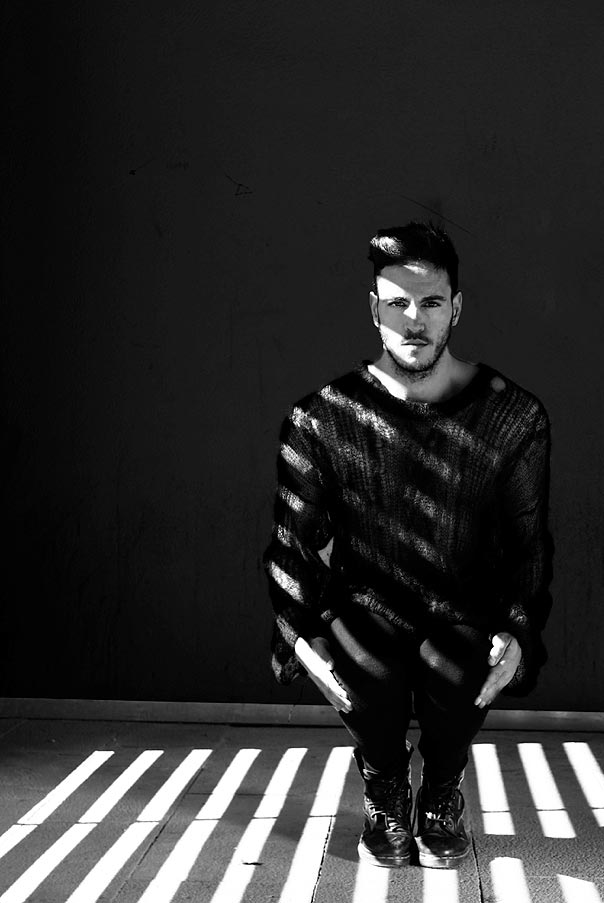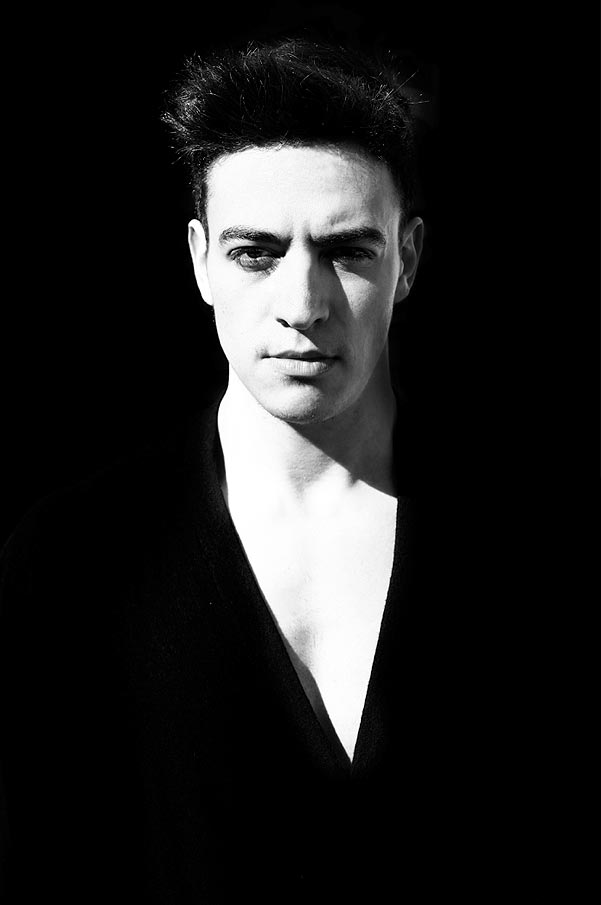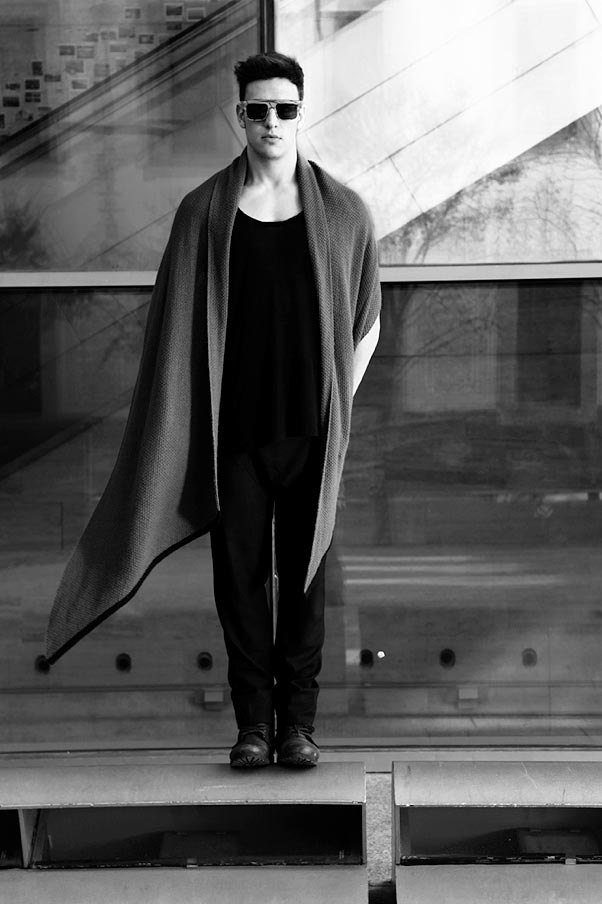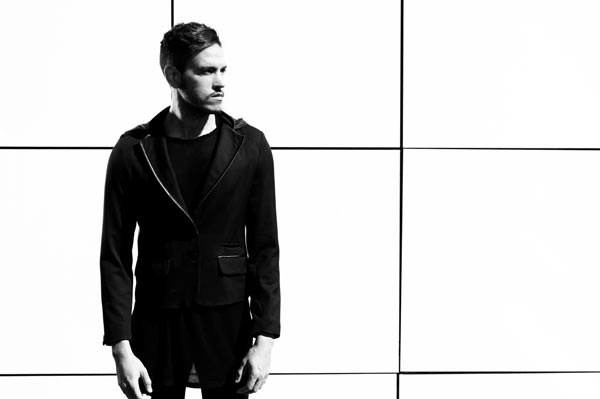 Thanos Verveniotis plays with stick symmetries and raw physiques for Fucking Young. Nacho Yanes and Juan Yanes (Trend Models) wear Rick Owens, Ann Demeulemeester, Bless, Wood Wood, Yohji Yamamoto, Henrik Vibskov and Gemma Degara. Styled by Ivona Yvon.
CREDITS
PHOTOGRAPHER: THANOS VERVENIOTIS
CREATIVE DIRECTION: THANOS VERVENIOTIS
STYLING: IVONA YVON
MAKEUP/ HAIR: AROA HERNANDEZ GALLEGO
PHOTOGRAPHY ASSISTANT: CARLES SANCHEZ NIETO
LOCATION: MACBA/ CCCB BARCELONA (under permission)
STYLING CREDITS
Look 1, 2, 3
tshirt – Rick Owens.
hoodie – Ann Demeulemeester.
shorts – Bless.
boots – Sendra.
Look 4, 5, 18
tshirt – Rick Owens
jacket – Yvon
leggings – Wood Wood
eyewear – Adrian Mustelin Spectacles
Look 6
tights – Wood Wood
hoodie – Gemma Degara
Look 7, 8
jersey – Ann Demeulemeester
Look 9, 10
tshirt – Silent by Damir Doma
tights – Wood Wood
jersey/ scarf – Yohji Yamamoto
pans – Henrik Vibskov
waistcoat  –  Yvon
Look 11
pants – Henrik  Vibskov
tshirt – American apparel
eyewear – Adrian Mustelin Spectacles
Look 12
jersey – Ann Demeulemeester
tights – Wood Wood
boots- dr. Martins
Look 13, 14, 15, 16
tank top – American Apparel
pants – Henrik Vibskov
cape – Ute Ploier