Bianca Saunders presents her SS24 collection, drawing inspiration from the eclectic world of Jamaican musician and producer Lee "Scratch" Perry. Perry's influence transcends music, encompassing art, fashion, and culture.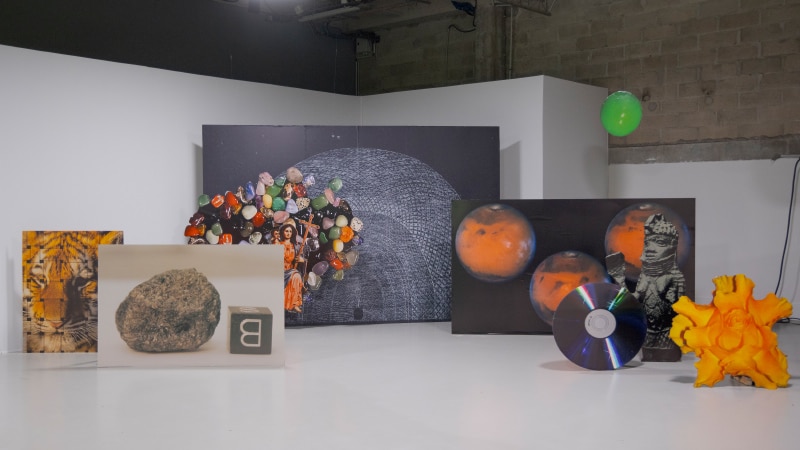 Saunders continues to challenge conventional menswear norms, pushing the boundaries of cut, pattern, and precision. Collaborating once again with Chris O'Brien, Farah's Global Head of Design, this collection marks a significant milestone for Saunders since her involvement in this year's prestigious MET Gala, where she tailored a bespoke suit for R&B sensation Usher.
"Perry was a Jamaican producer and music artist, but he also did artwork, and a lot of his work is based around collages and found objects, and him exploring how to place these objects in a way that makes sense to him," Saunders says. "There is a Basquiat approach to his work, but it's different, being steeped in religion and Jamaican iconography, animal motifs and mottos such as 'good over evil".
Exploring Perry's artwork is like peering into his enchanting mind—a world where spirituality intertwines with an uplifting attitude, and Jamaica undergoes a surreal transformation. Saunders, with her deep-rooted cultural heritage from the Caribbean island, draws inspiration from Perry's vibrant, rapturous interpretations, translating them into a laid-back menswear experience.
Collaborating with Farah for the second time, Saunders delves into the brand's archives, finding inspiration in the relaxed aesthetics of their '70s and '80s pieces. "A lot of the details in the pieces that we worked on this season is based on that: casual denim pieces and fabrics like hopsack, which is very classic for Farah." Traditional menswear is reimagined for the modern wearer, with hopsack—a lightweight weave perfect for balmy summer nights—gracing a casual button-up jacket and trousers in a gentle sandy hue, resembling denim but with a unique touch.
The 26-piece collection boasts breezy, oversized silhouettes, featuring wide-leg trousers with an elasticated waistband in serene aqua blue or nutmeg tones. Asymmetrical cuts add a relaxed slouchy style to loose-fitting cotton vests, while the brand's signature shoulder seam lines accentuate the torso in oversized shirting.
Saunders pays meticulous attention to the body—a defining characteristic of her brand. A cotton check shirt showcases the body with its short sleeves and a dark navy color palette. However, this season also introduces a calf-length shirt-dress crafted from 100% cotton twill in nutmeg and blue check, concealing the body in a captivating manner.
Check out the collection below: