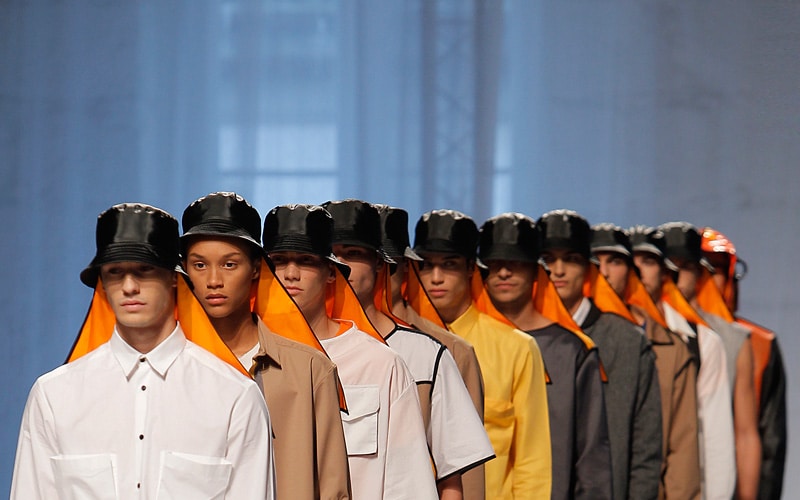 Last month the 39th edition of Portugal Fashion was celebrated. The best of Portuguese design was showcased across Lisbon and Porto during four days full of creativity, mastery and novelty. Here are 6 examples we loved from this season's shows.
Estelita Mendonça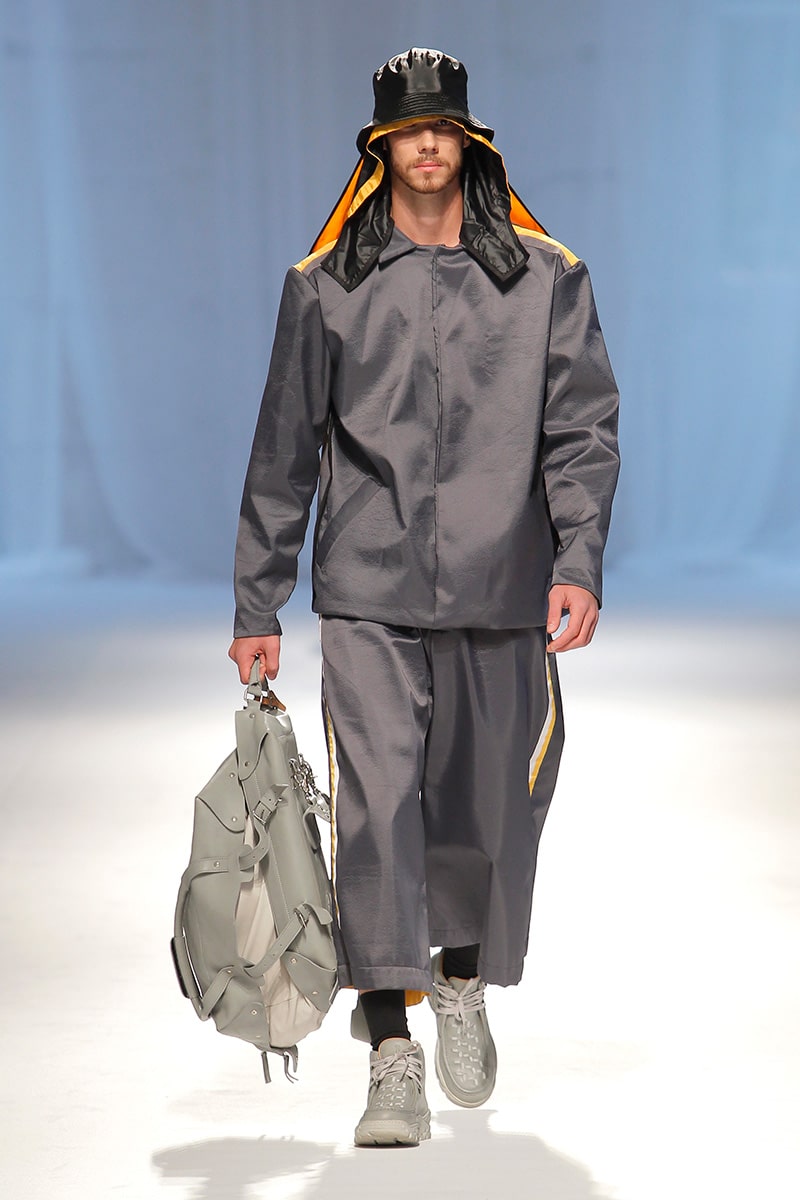 Estelita Mendonça's travelers are fully equipped in order to confront extreme environments during their long trip. In fact, the designer puts the attention on refugees, those migrants roaming from Syria to European Union. Backpacks, hats or all terrain shoes are fundamental elements of this multifunctional uniform outlined by waterproof fabrics mixed and layered with other textures and color blocking in which grey, orange, beige and blue are key.
HIBU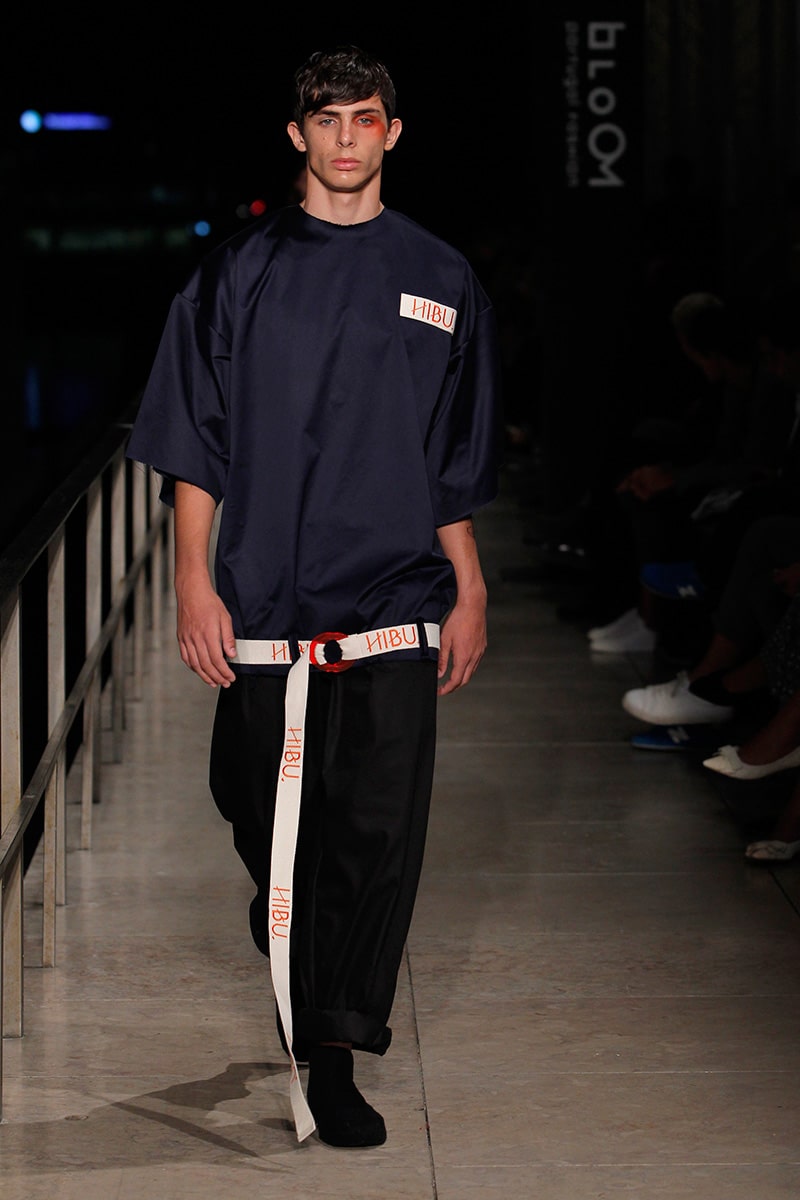 AMBOY, the new collection of HIBU, is developed in a fictional ghost town in the middle of the desert. Just sand and craters are witnesses of the "solitary aridity" that serves as inspiration for the portrait of this figure that evolves from the darkness to the light. From colors like black, to dark blue or beige, this wanderer begins his transit with an obscure introspection and finishes with the strength acquired, symbolized in bright colors like red or cerulean blue.
K L A R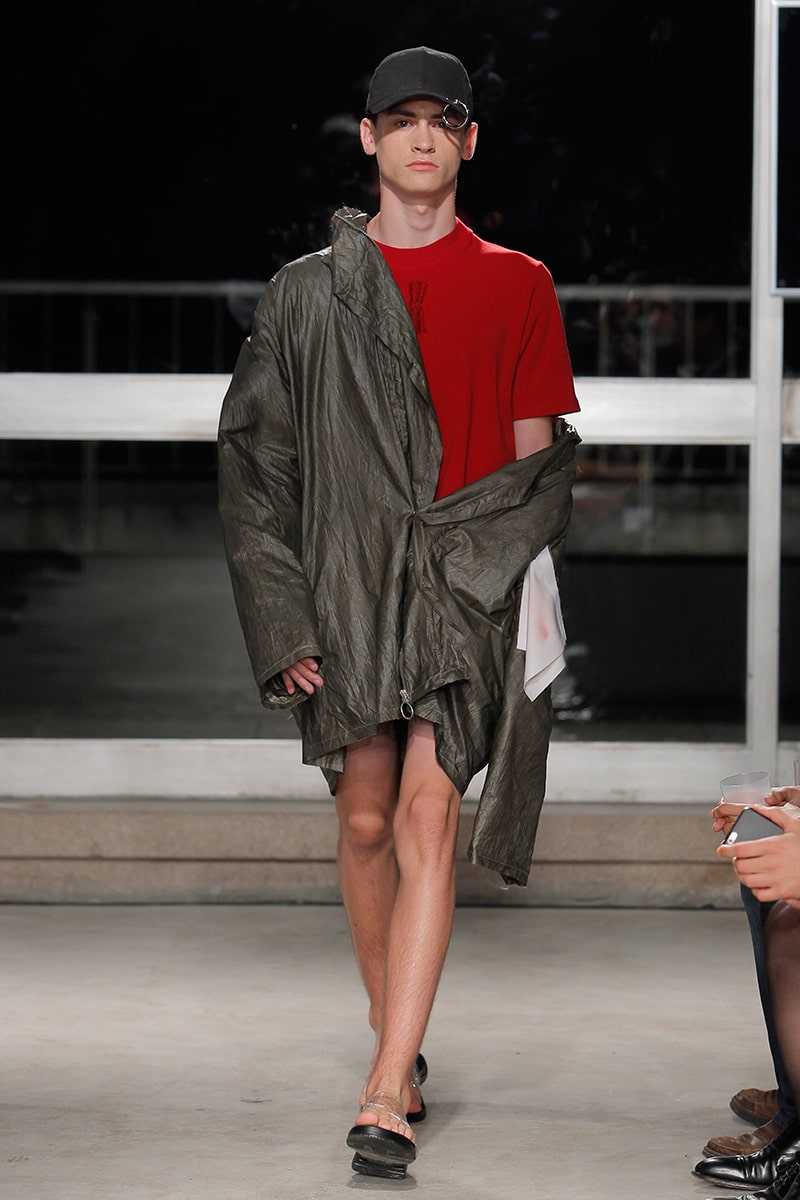 The new proposal of this multidisciplinary collective is an ode to experimentalism. Through the rethinking of the useless, this trio put the focus on the ordinary things that we can all find in contemporary daily life. In that sense, K L A R takes common trends and turns them into personal interpretations with an already recognizable signature. Sporty anoraks and off-the-shoulder bombers with long sleeves, caps, oversized t-shirts and XL hoops are the essence of this proposal for spring summer 2017.
Inês Torcato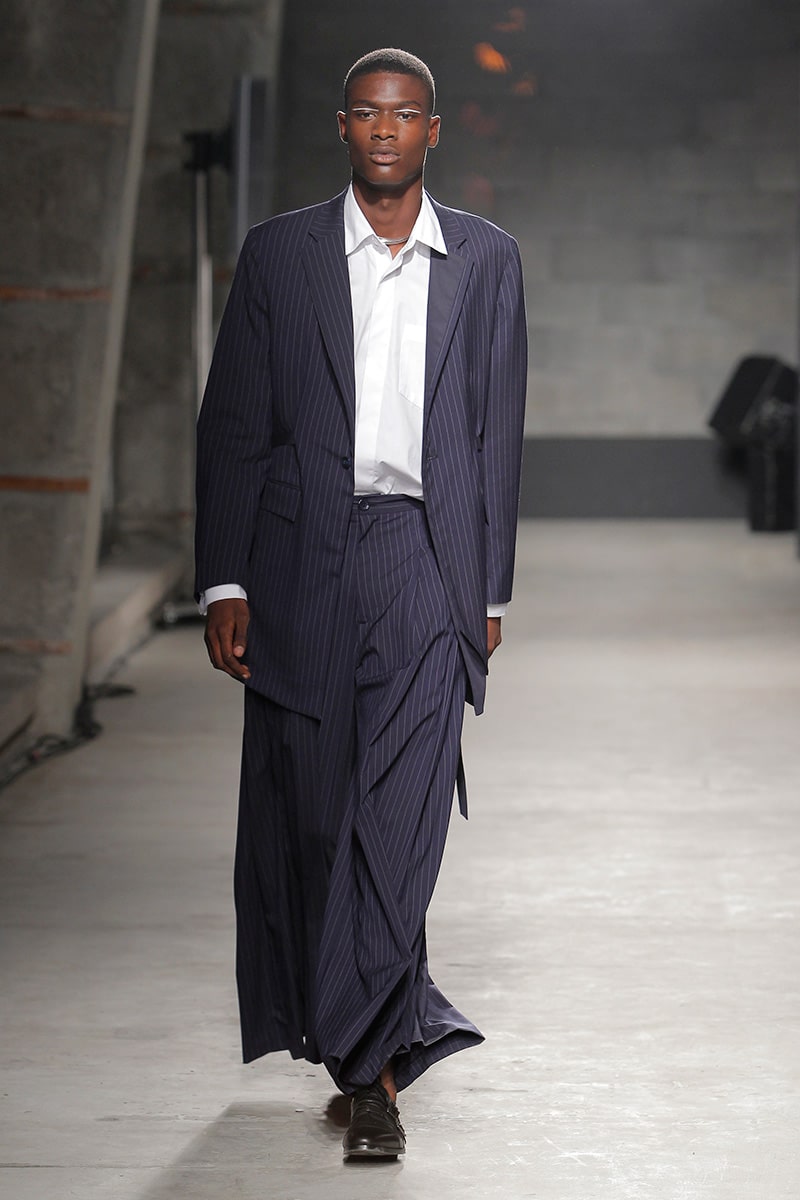 With SKETCH (SELF-PORTRAIT), Inês Torcato tries to find her owns traits in the universal fashion aesthetics. With the deconstruction of the classical codes, she is able to assemble the traditional garments with a personal interpretation. In this sense, the portuense designer translates conventional garments like blazers, shirts or suits into new patterns that open a conversation between her individual point of view and the collective identity.
Hugo Costa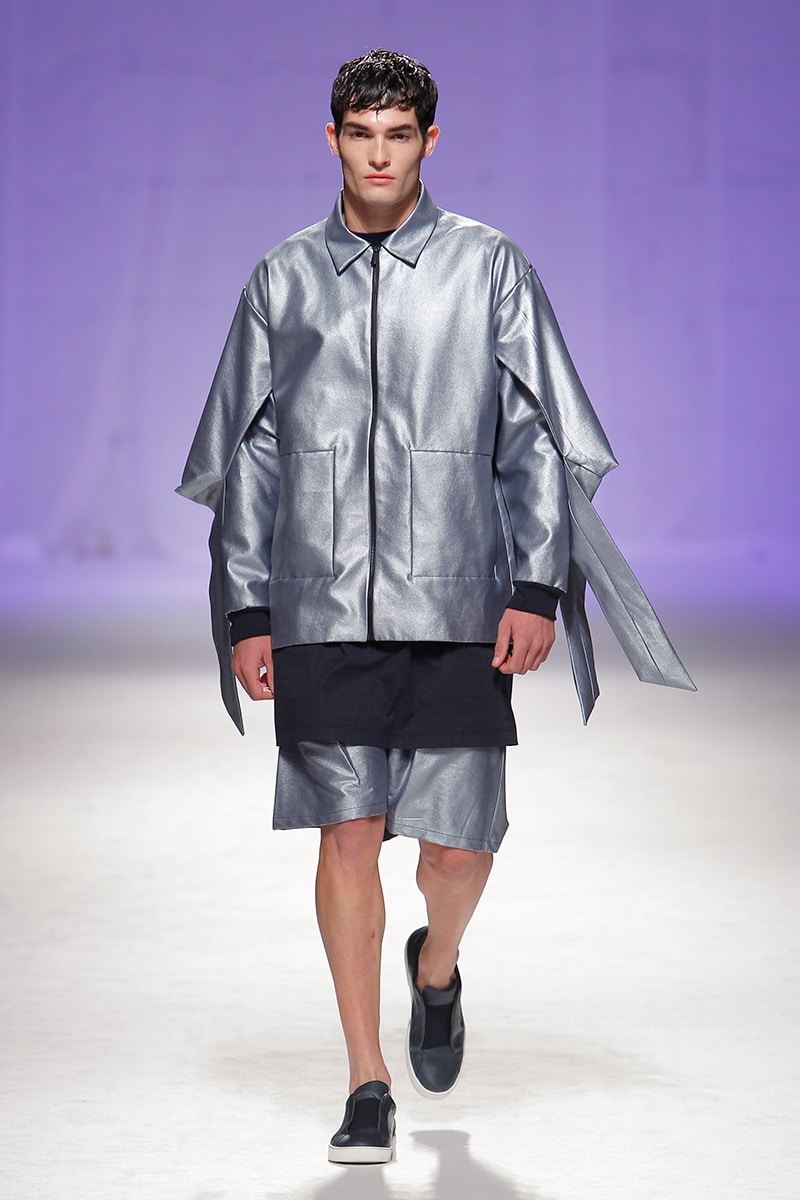 Kimonos, bombers and baggy pants make the silhouettes of Hugo Costa samurais. The day to day in the city of these urban warriors can be hard and unfriendly but also sunny and homely. From dark gray and silver to form red and pink, this genderless collection stands out for its brilliant aesthetics and relaxed forms. The combination of a kind of robe with a smart uniform results in a functional outfit perfect to face the modern world.
David Catalán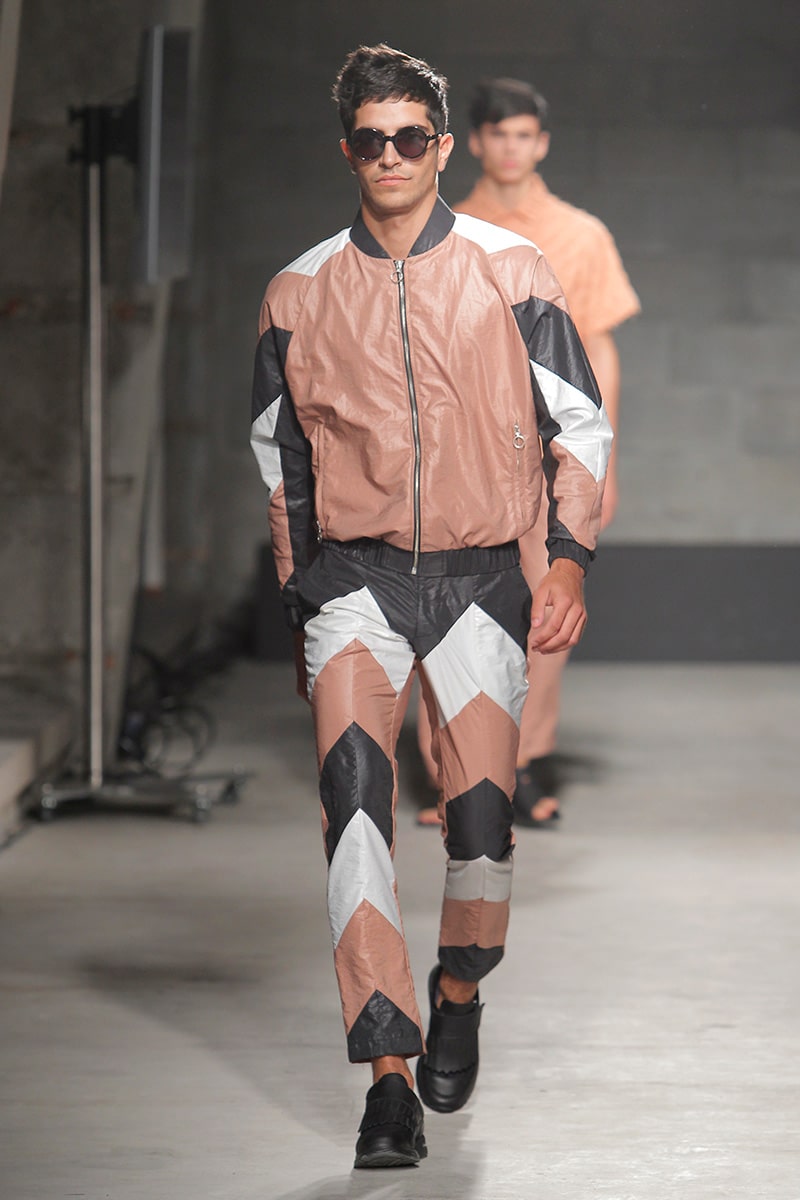 The lush interior at London's Sketch restaurant was the inspiration for David Catalan's SS17 collection, FORGET ABOUT IT. Taking the celebrated restaurateur Mourad Mazouz's vision, the designer brings a colorful, playful and witty proposal that is just a sketch of a work in progress. Like the London eatery, David Catalan´s designs provide the custumers a safe space of rest from the daily routines, either with pastel pijamas or geometric print sporty suits.