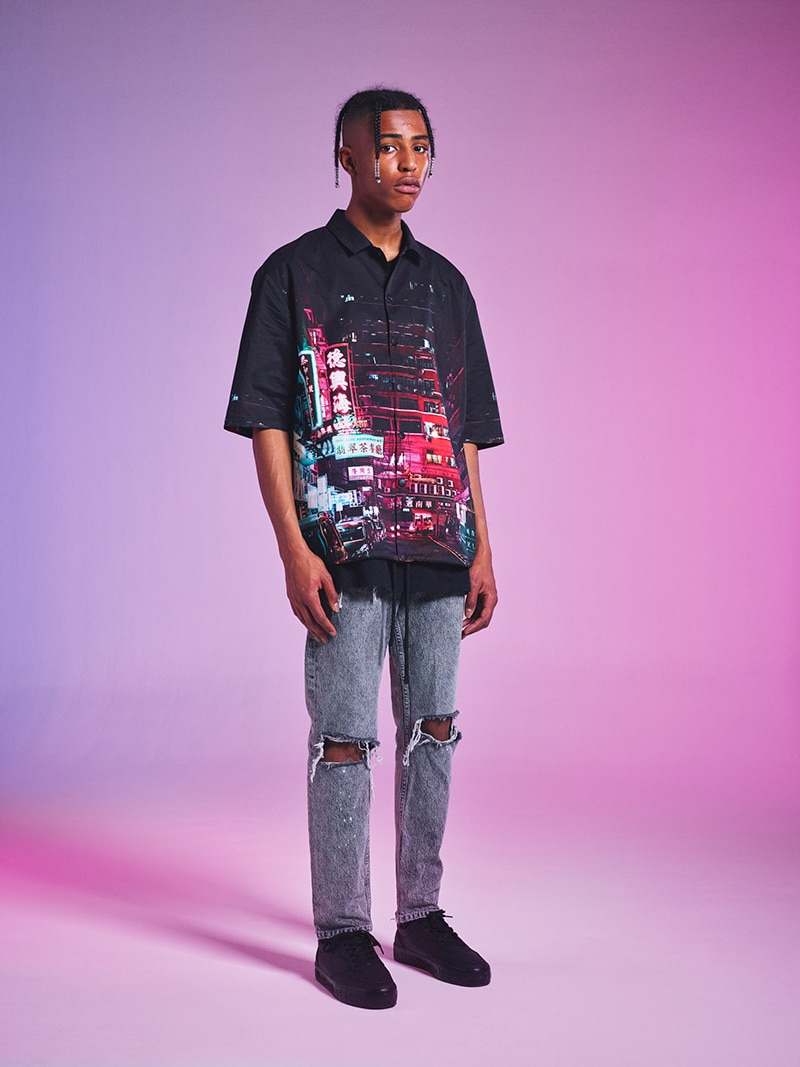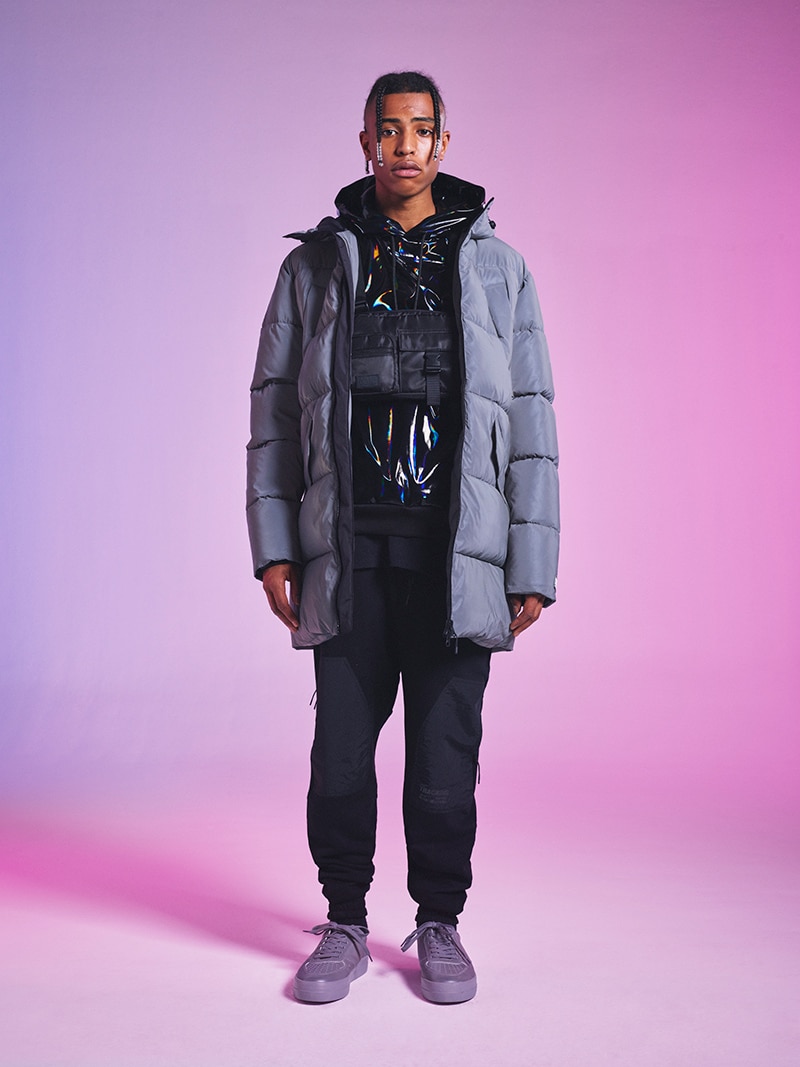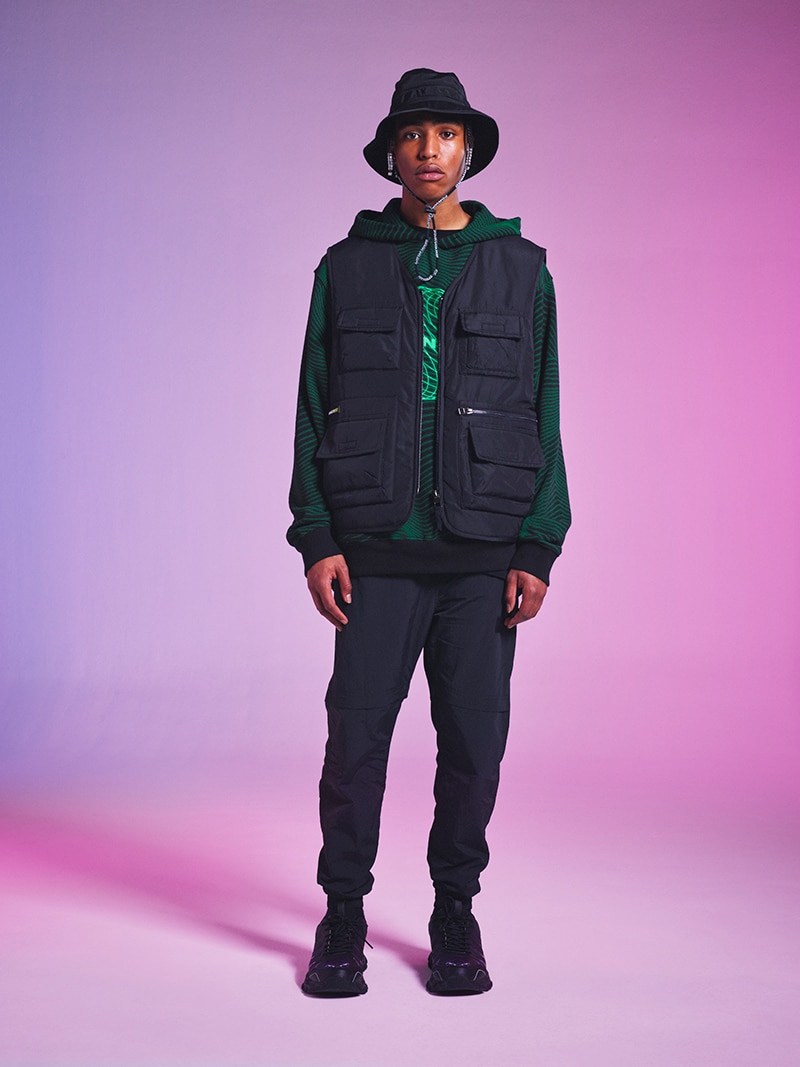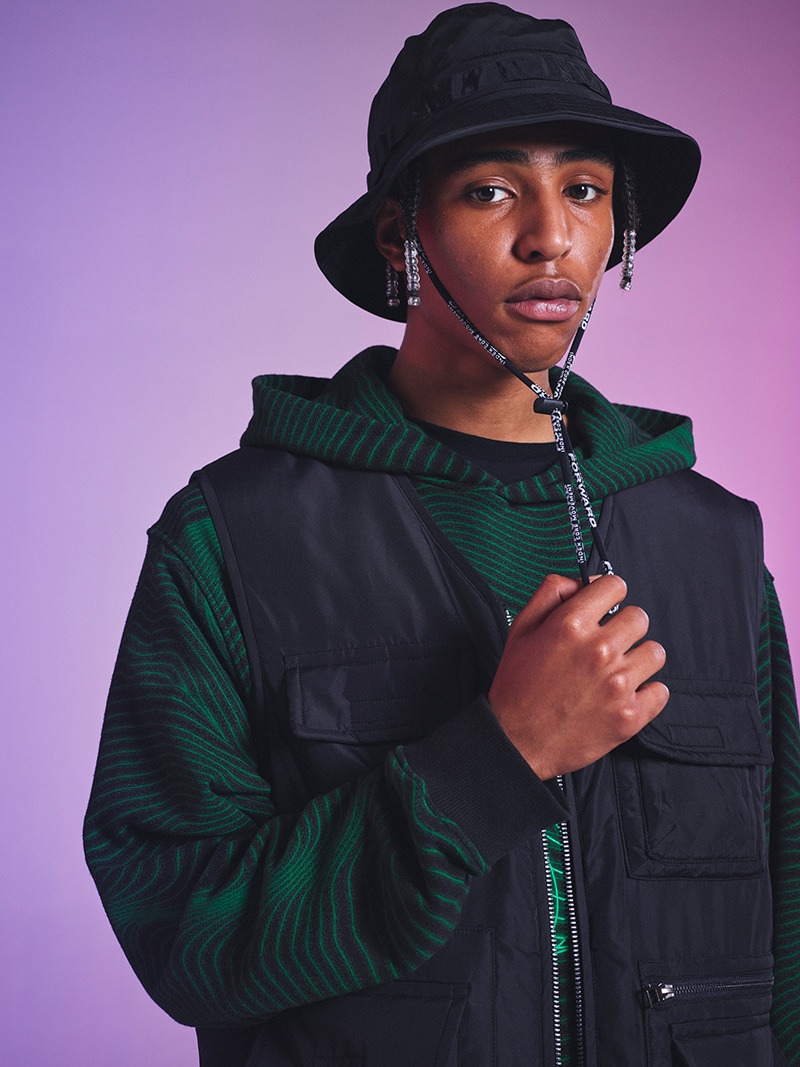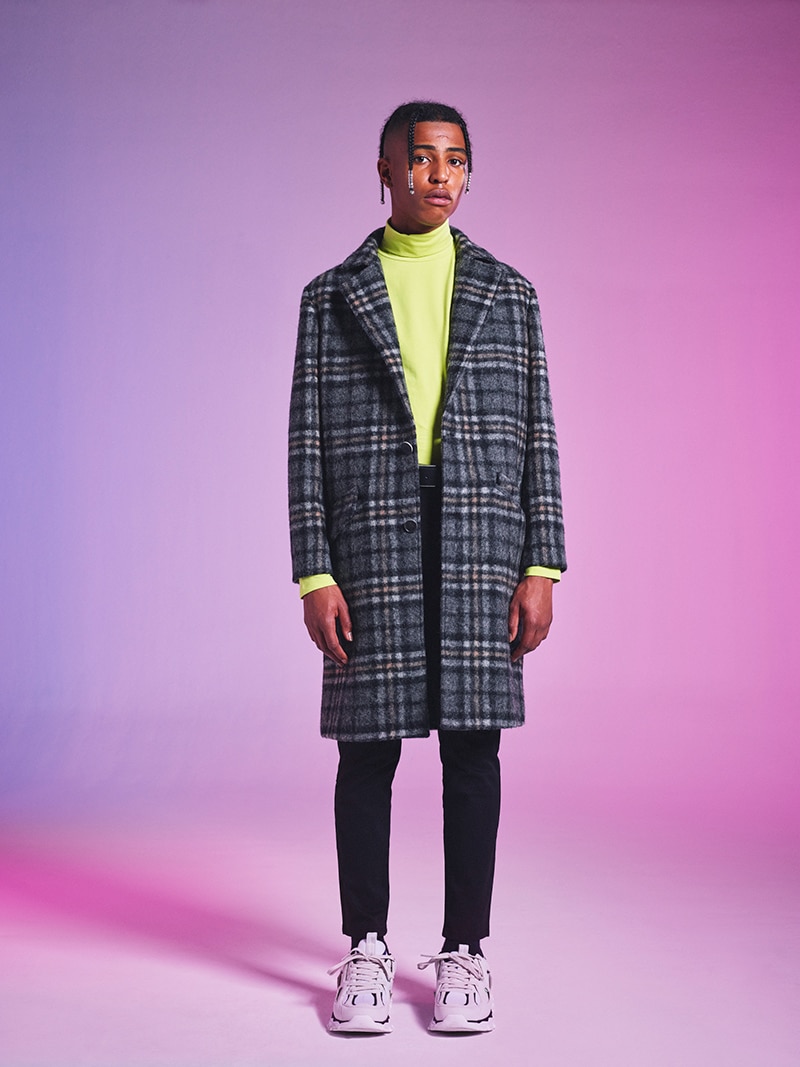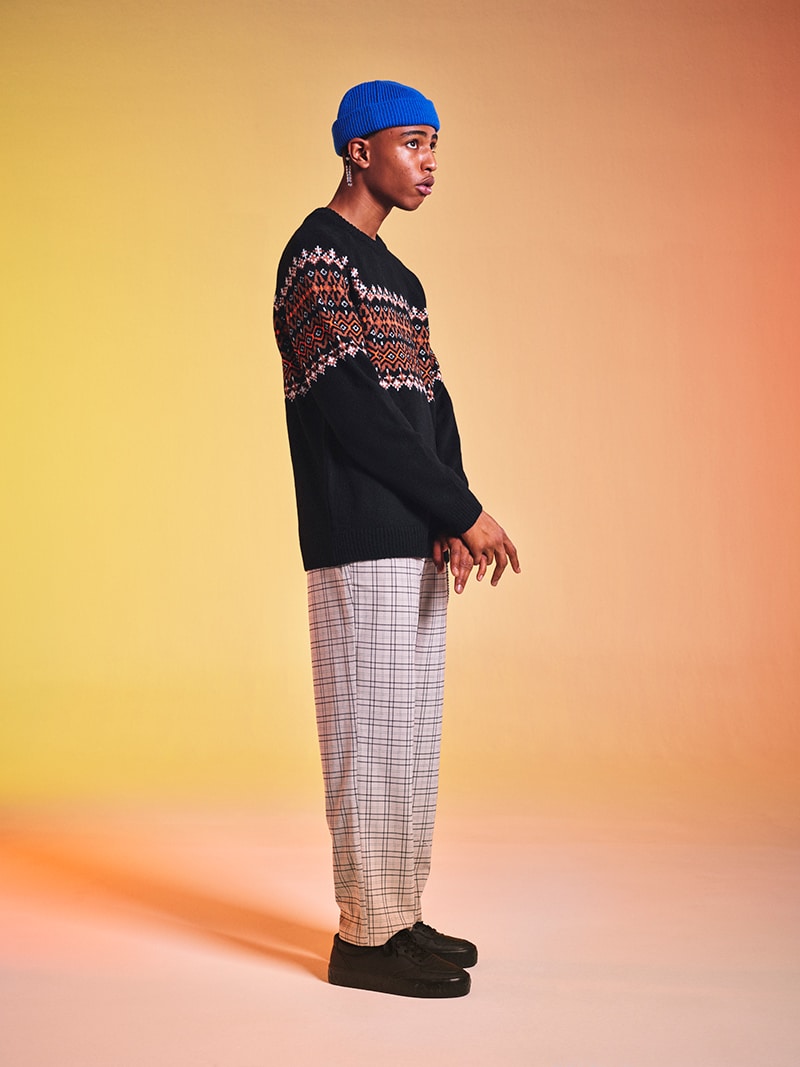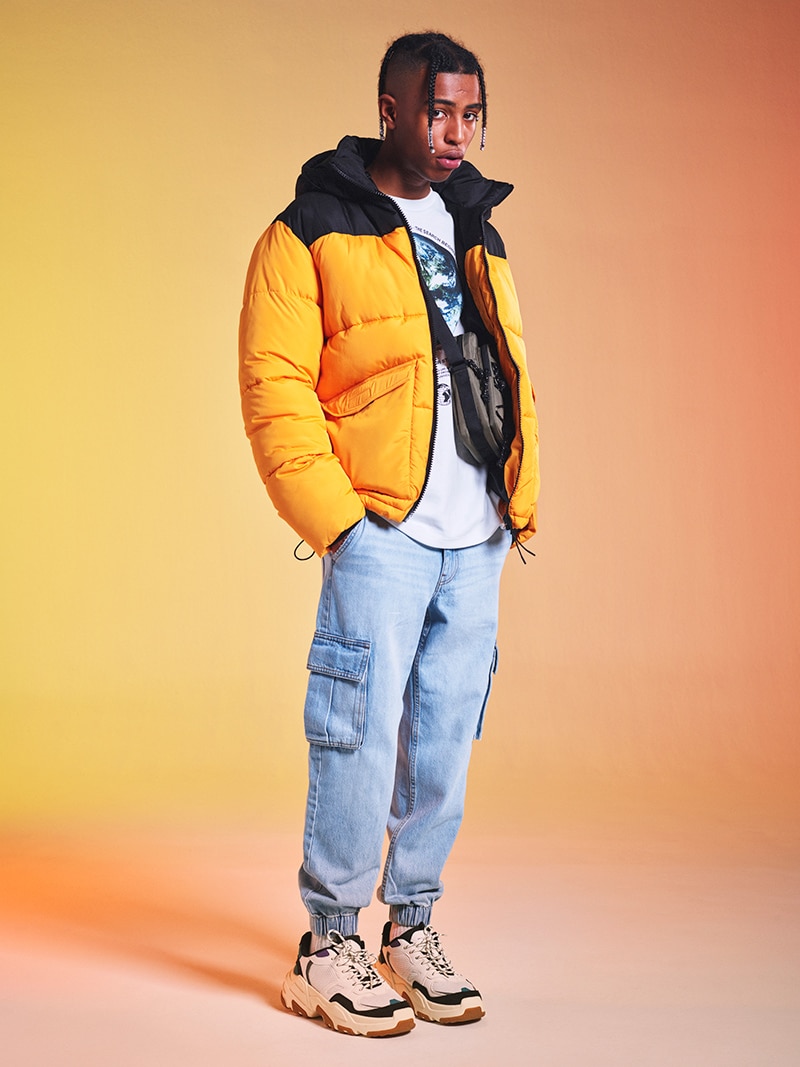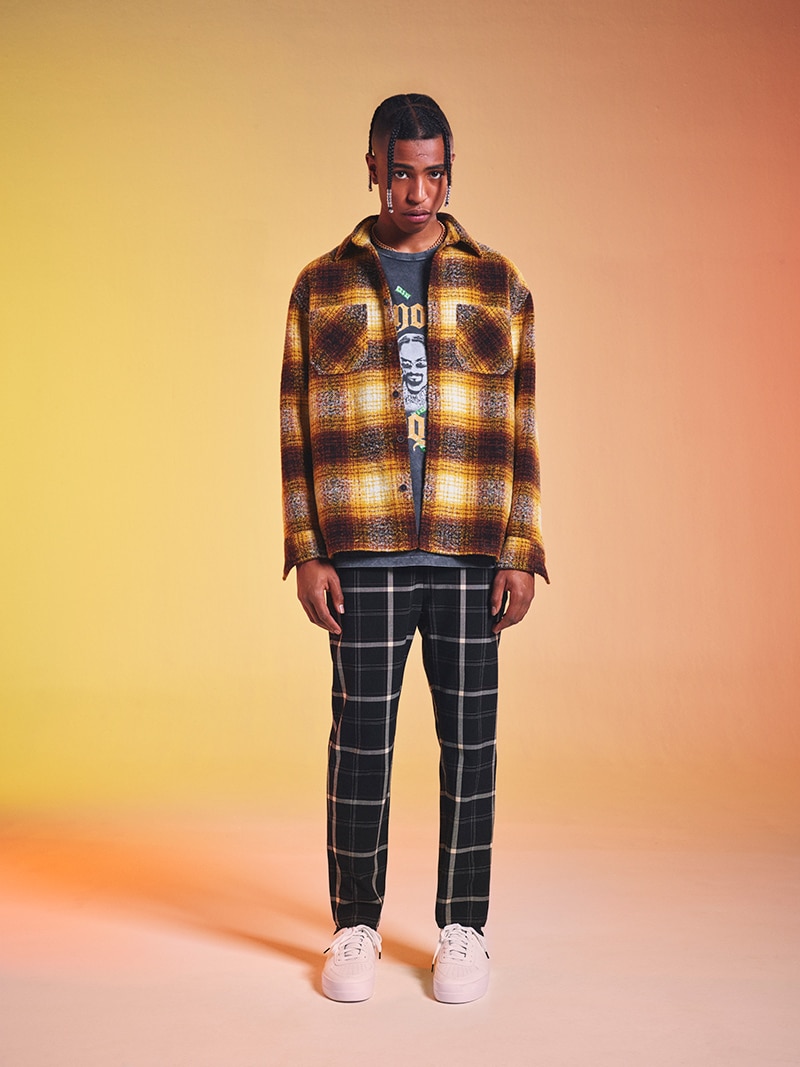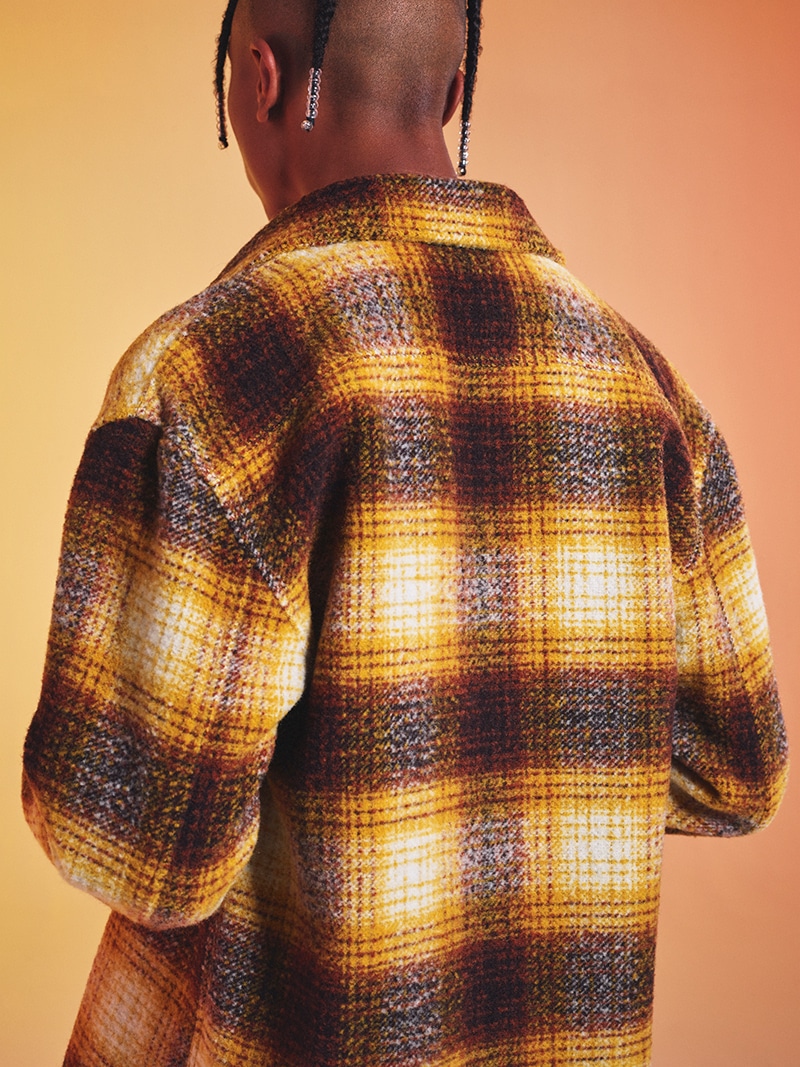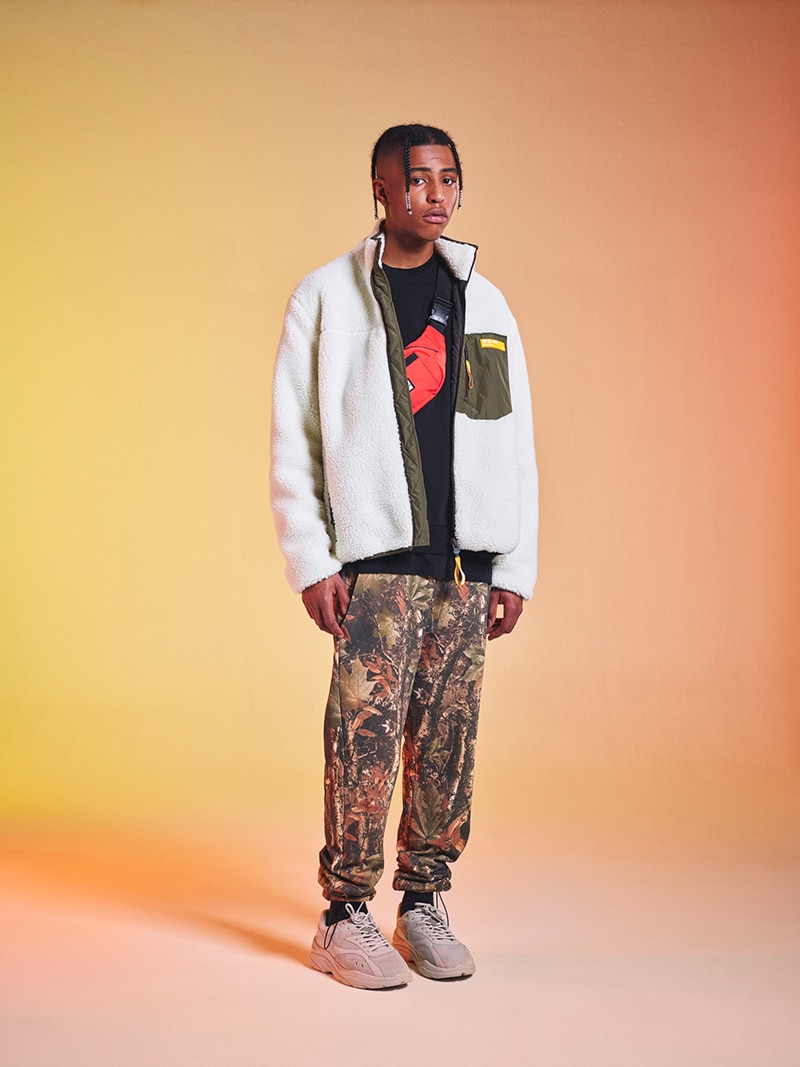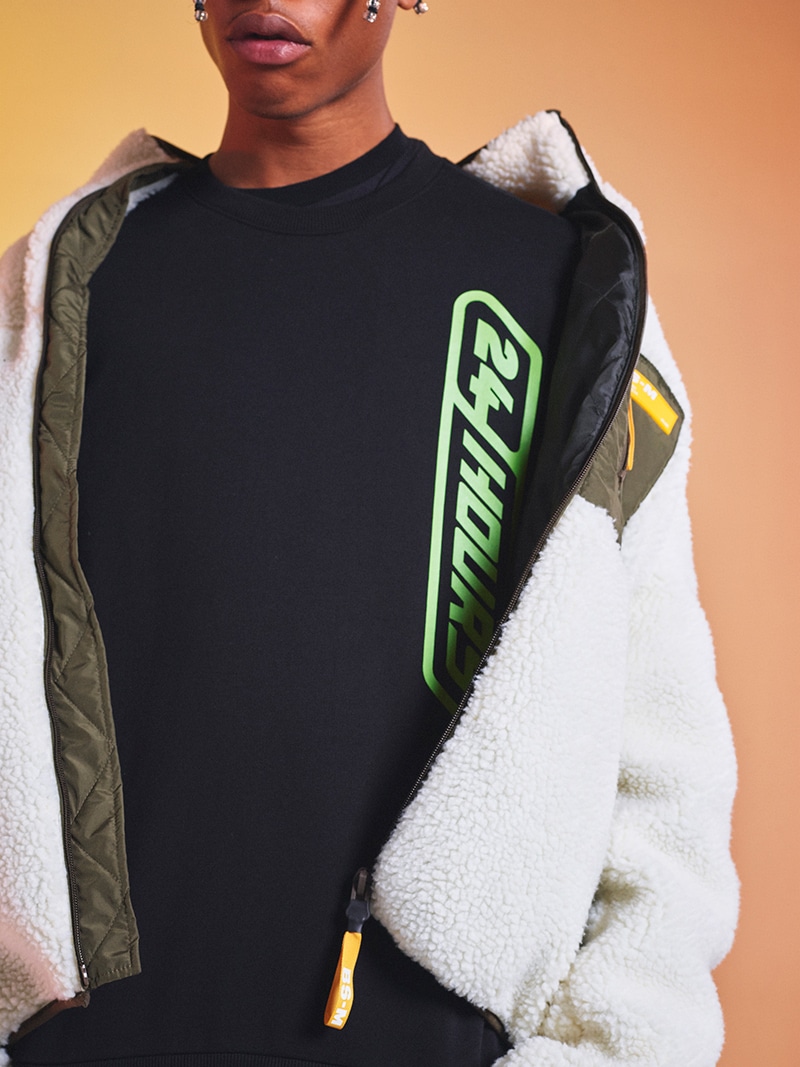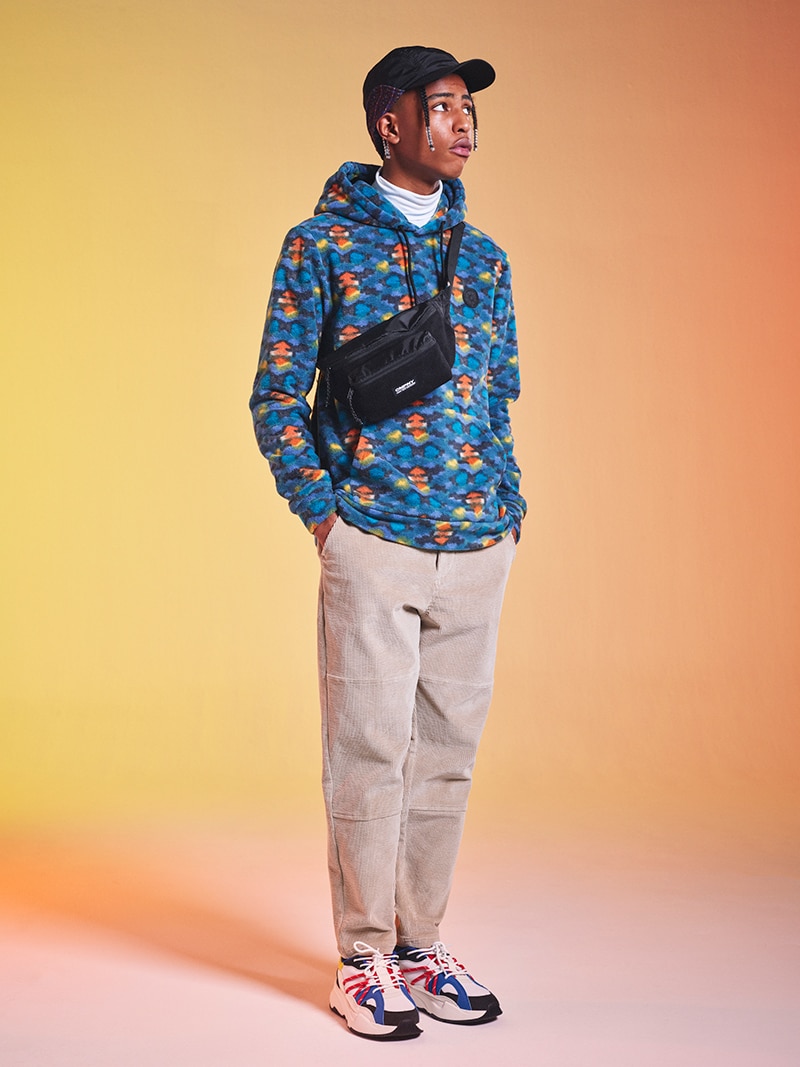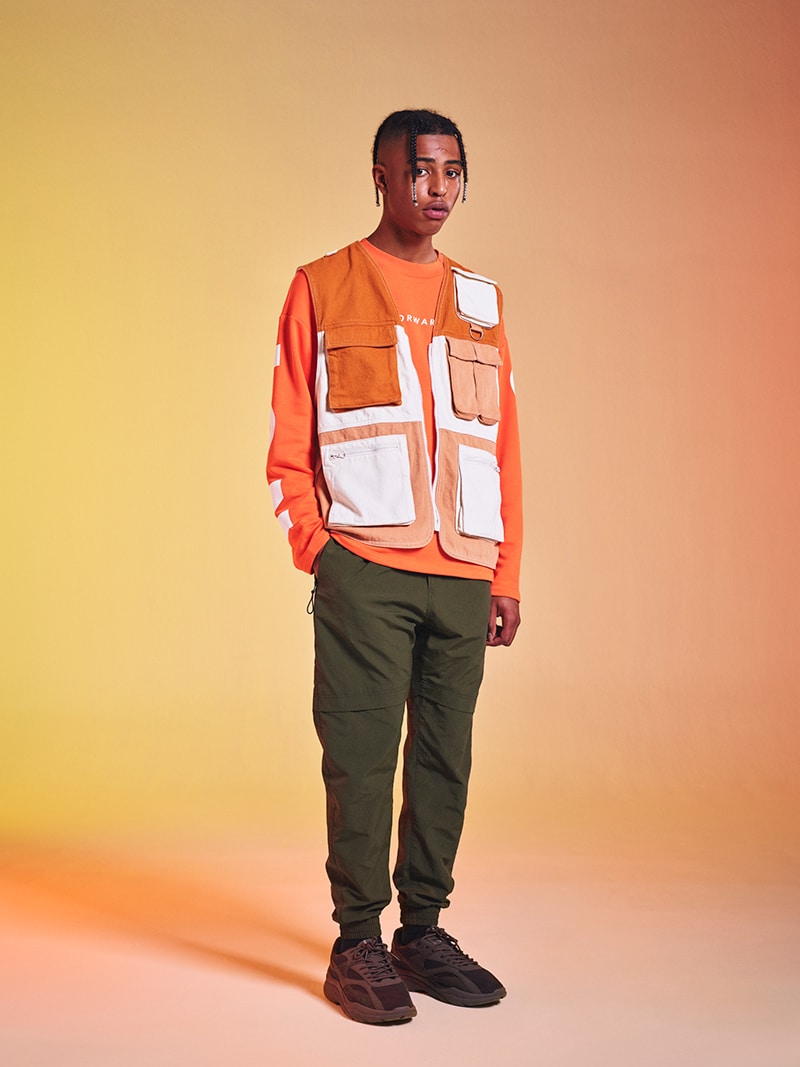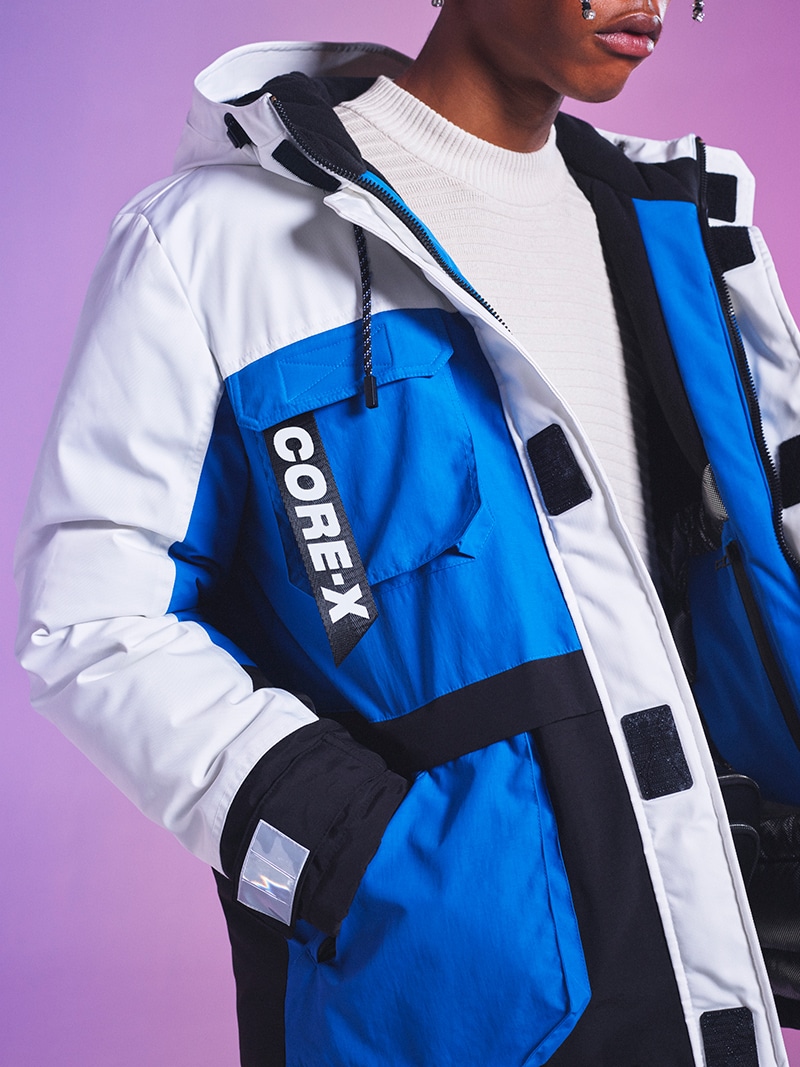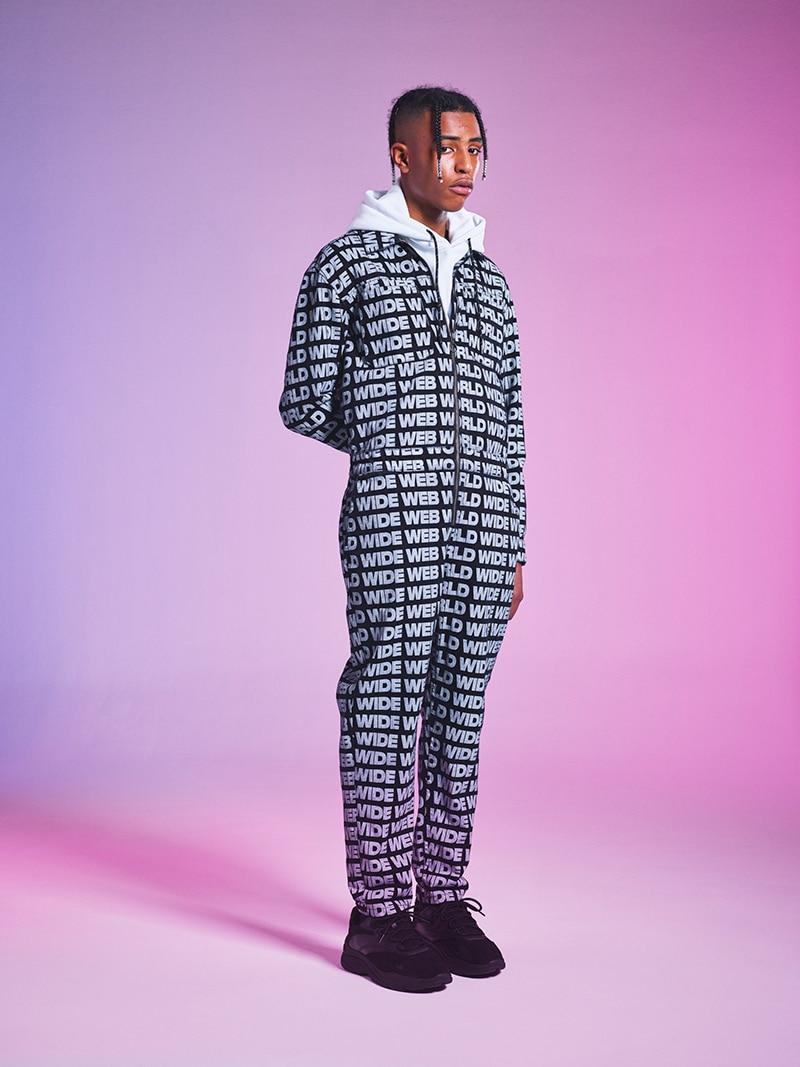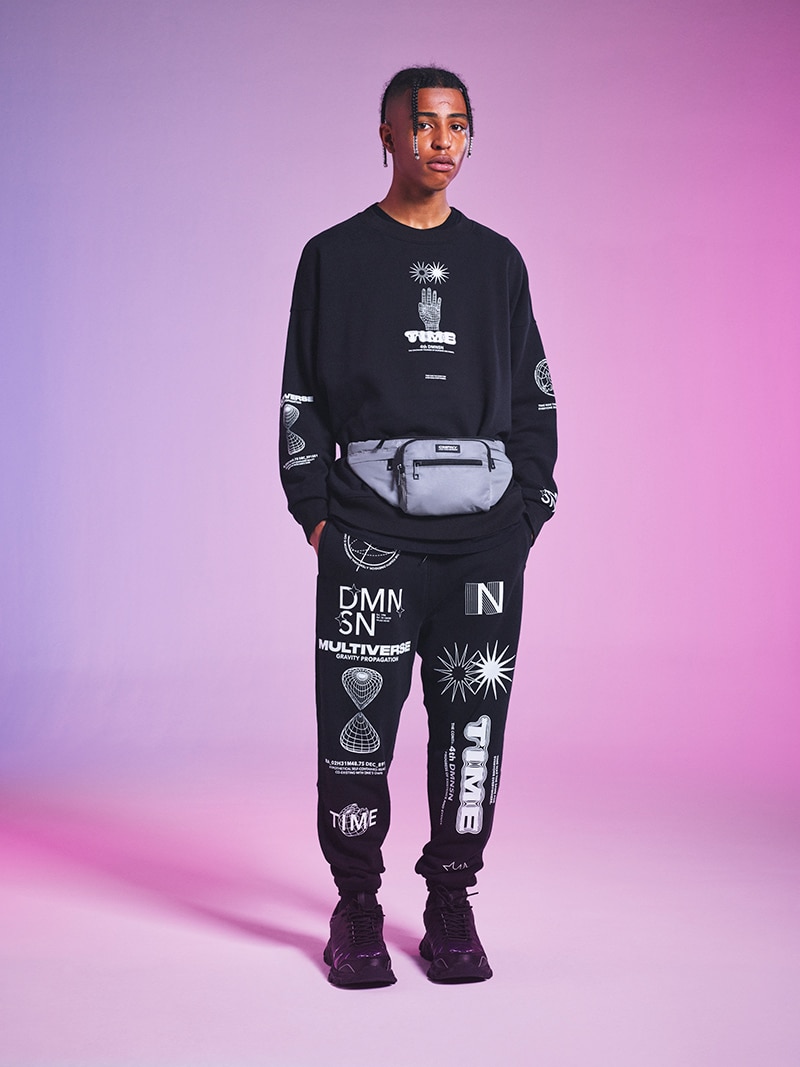 For Bershka boys, this is a season full of color and all over prints.
The technical fabrics come back with strength, especially the nylon that will be present in jackets, as well as other garments such as pants and accessory details. Now get ready to mix it with urban garments and natural tones contrasted with more vivid colors … the result? The perfect look to be the boy who loves to stand out.
Of course, do not forget to put on some chunky shoes. Let's think big, to go back to the 90s, with hip-hop t-shirts with the image of Snoop Dogg, an all-over print bib and large plaid shirts with checkered pants.
If you are one of those who were born in 2000 you will love the trend that comes from that time. Inspired by the world of technology and in line with Matrix films, graphic elements inspired by computer screens, worn fabrics with pale colors and gummed logos arrive. And if you do not want to try the XL, the most casual looks include the coziest garments in natural tones, plus thick-soled loafers and military-inspired boots, combined with unexpected splashes of color so that no one can lose sight of you.