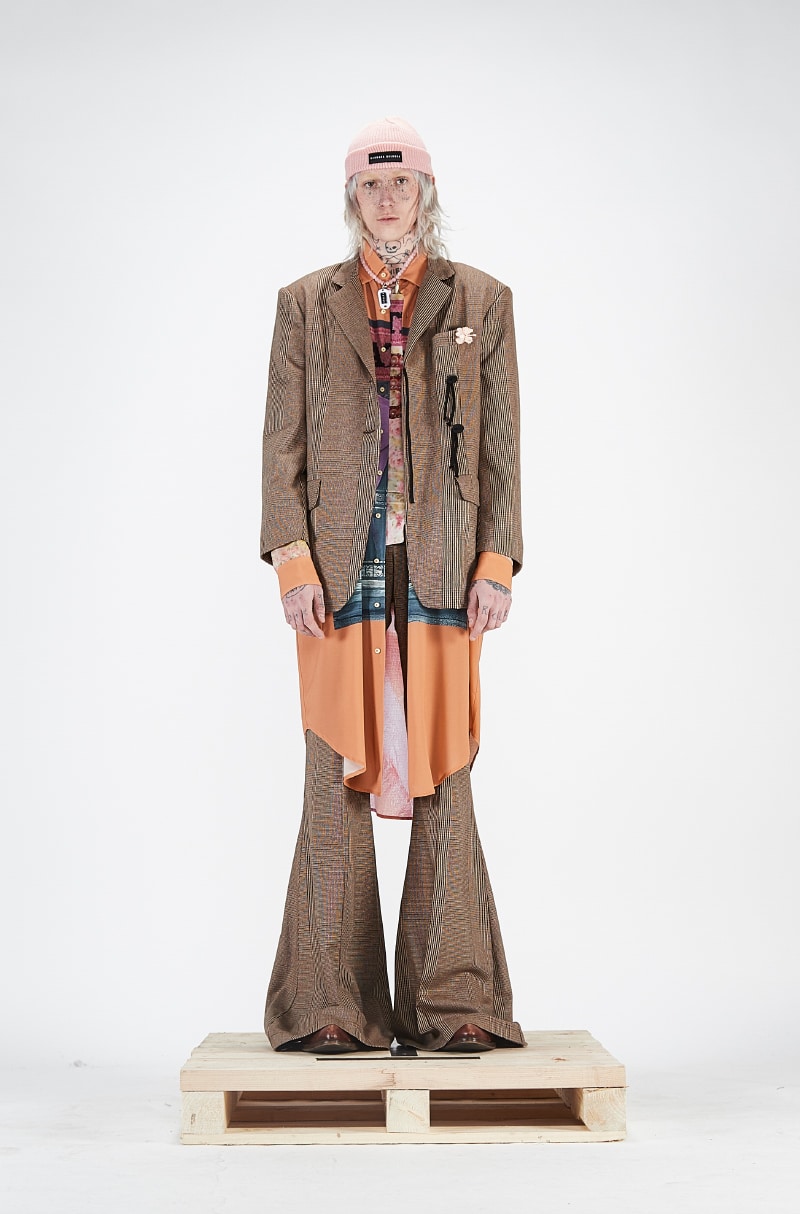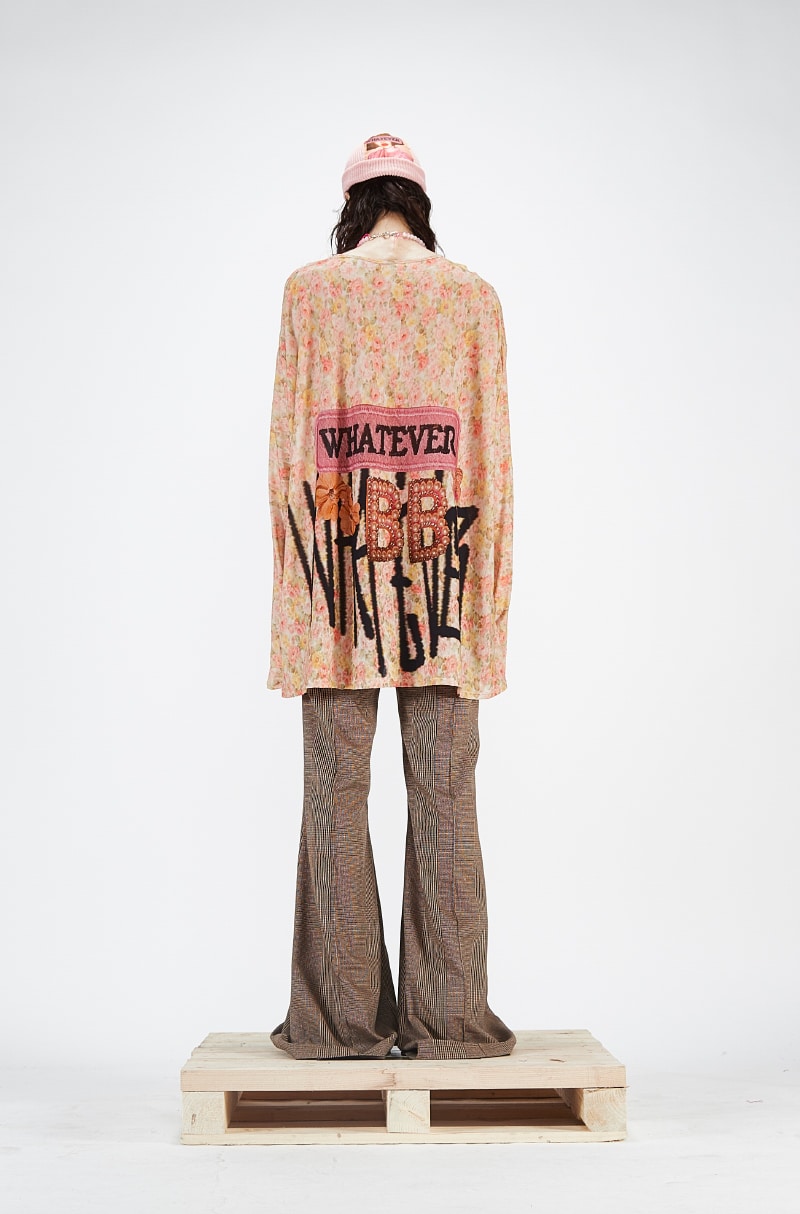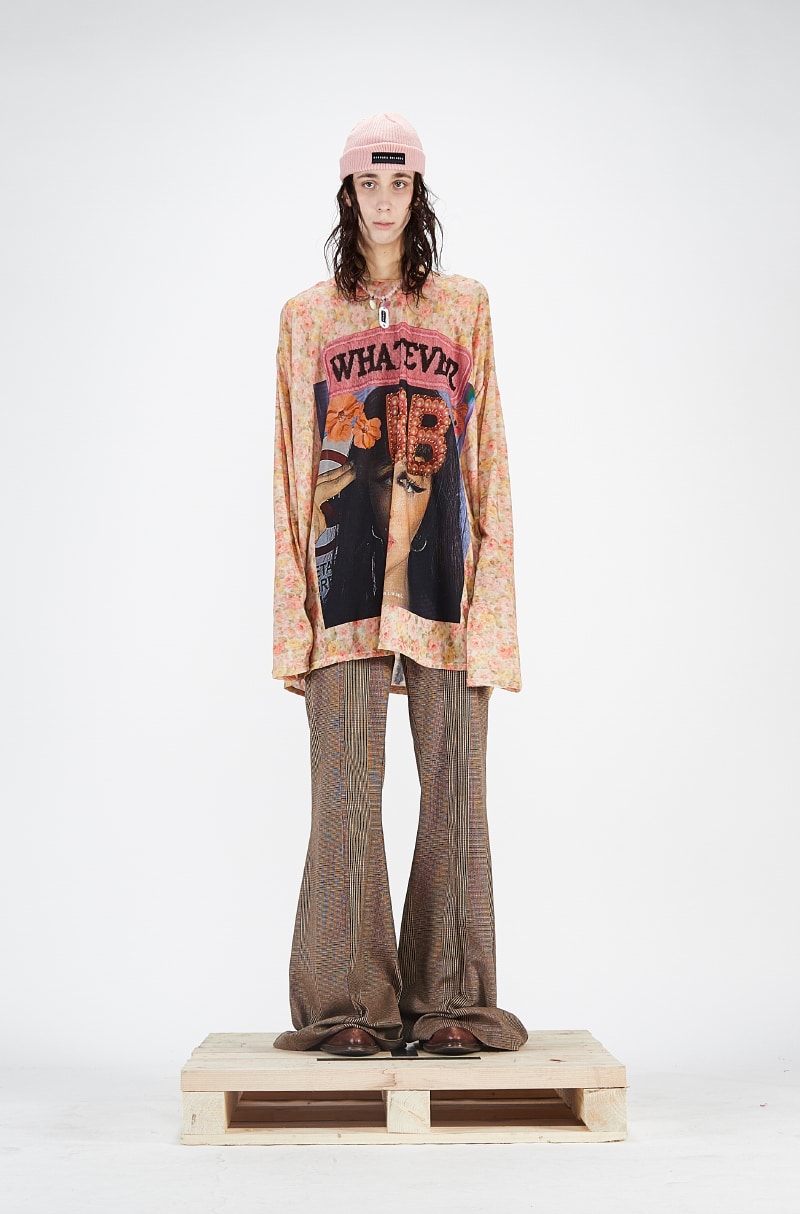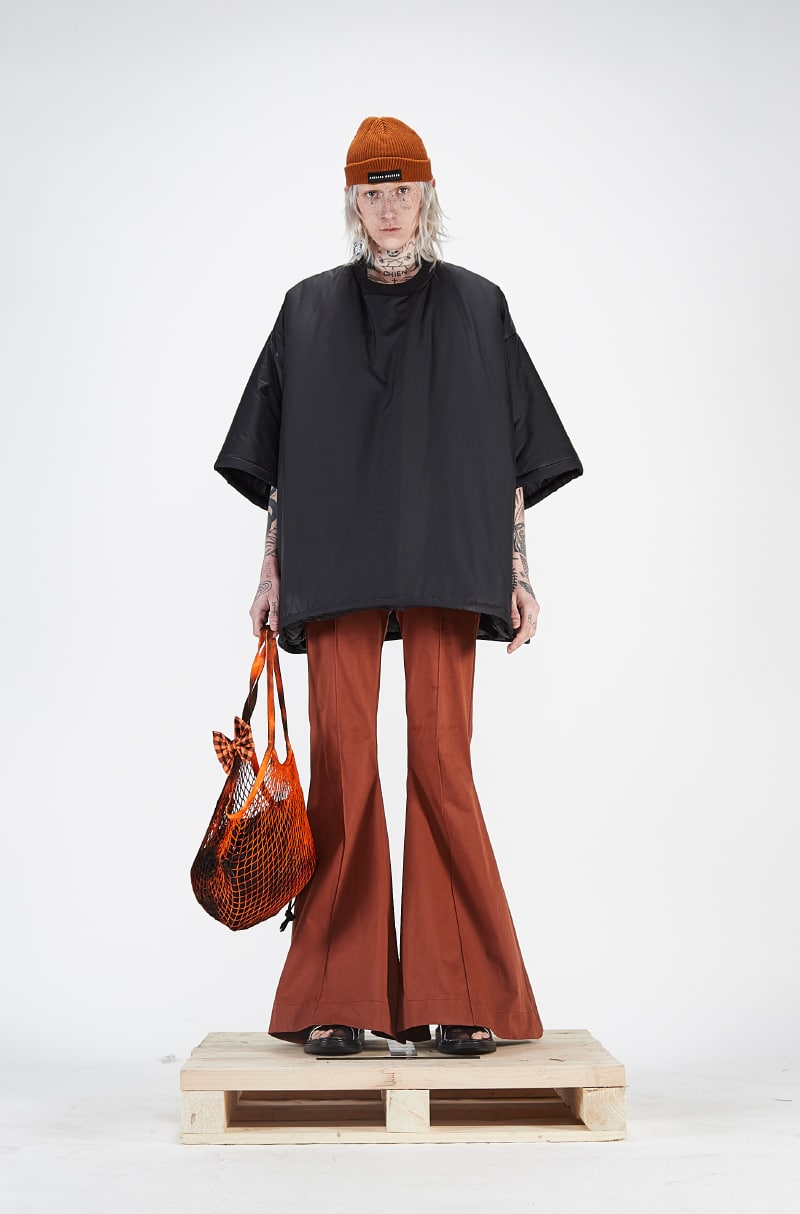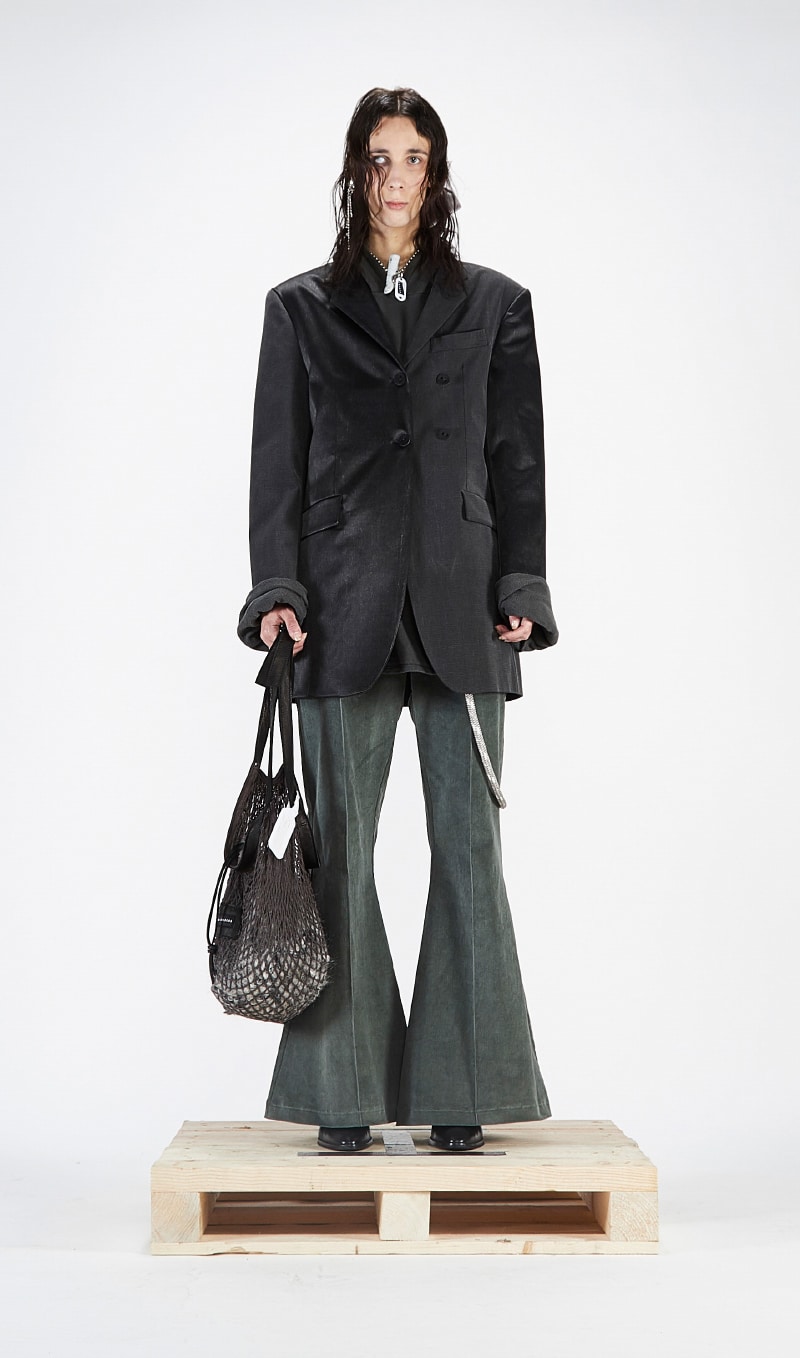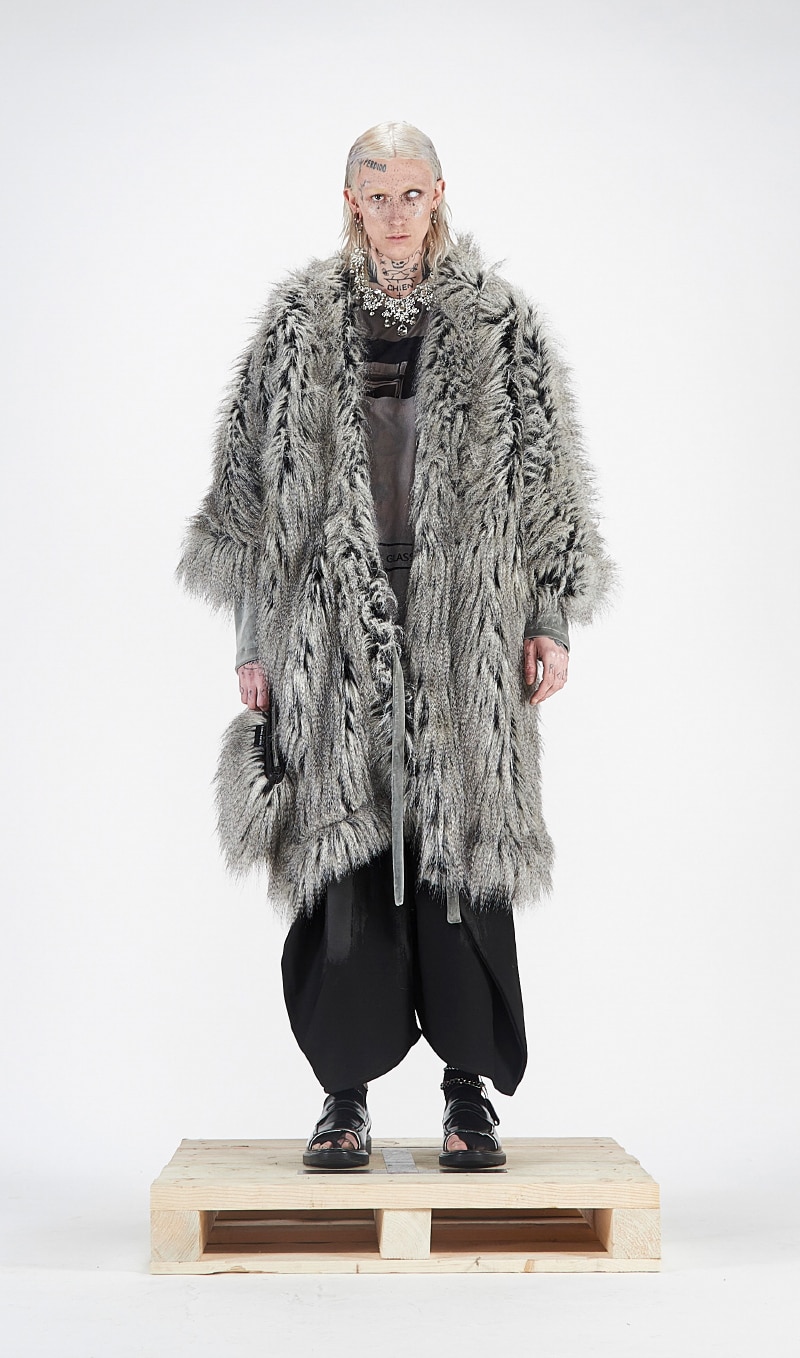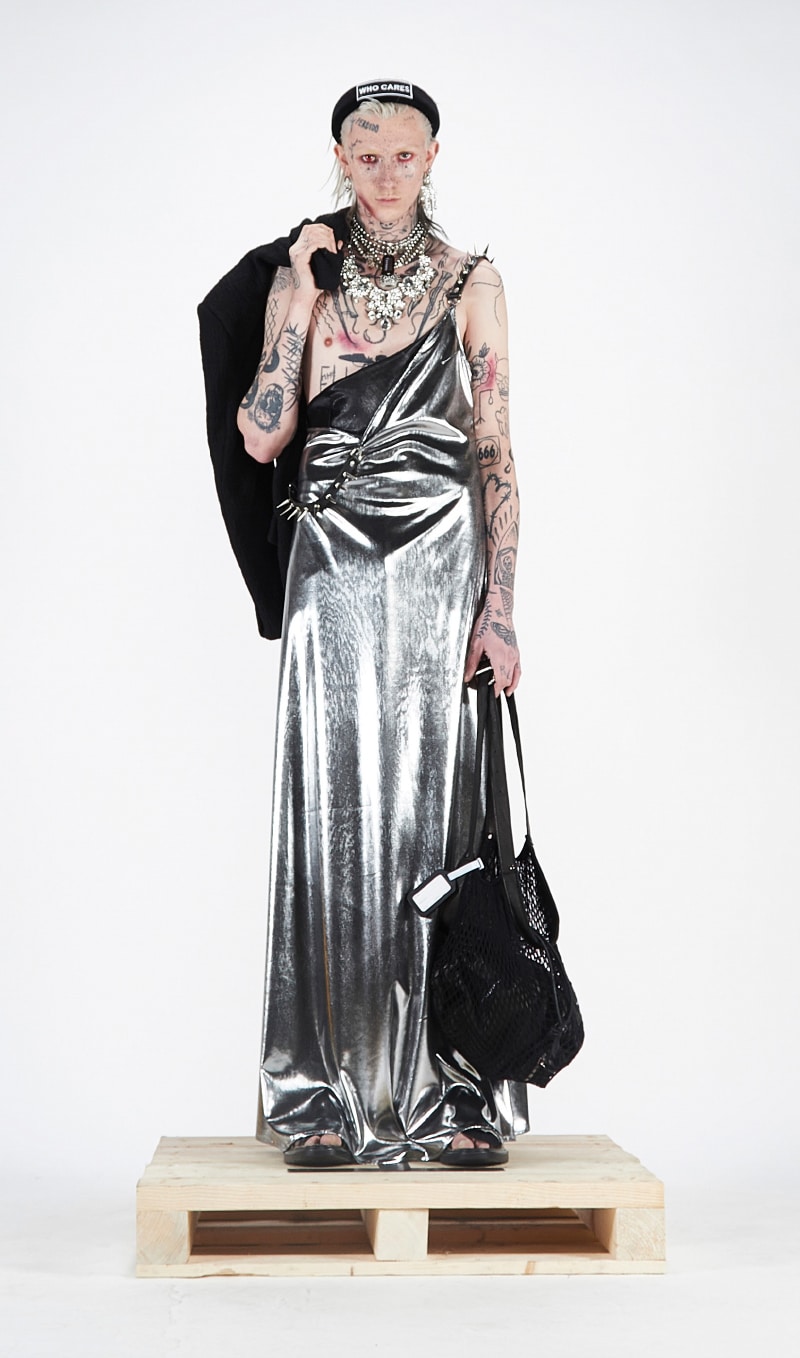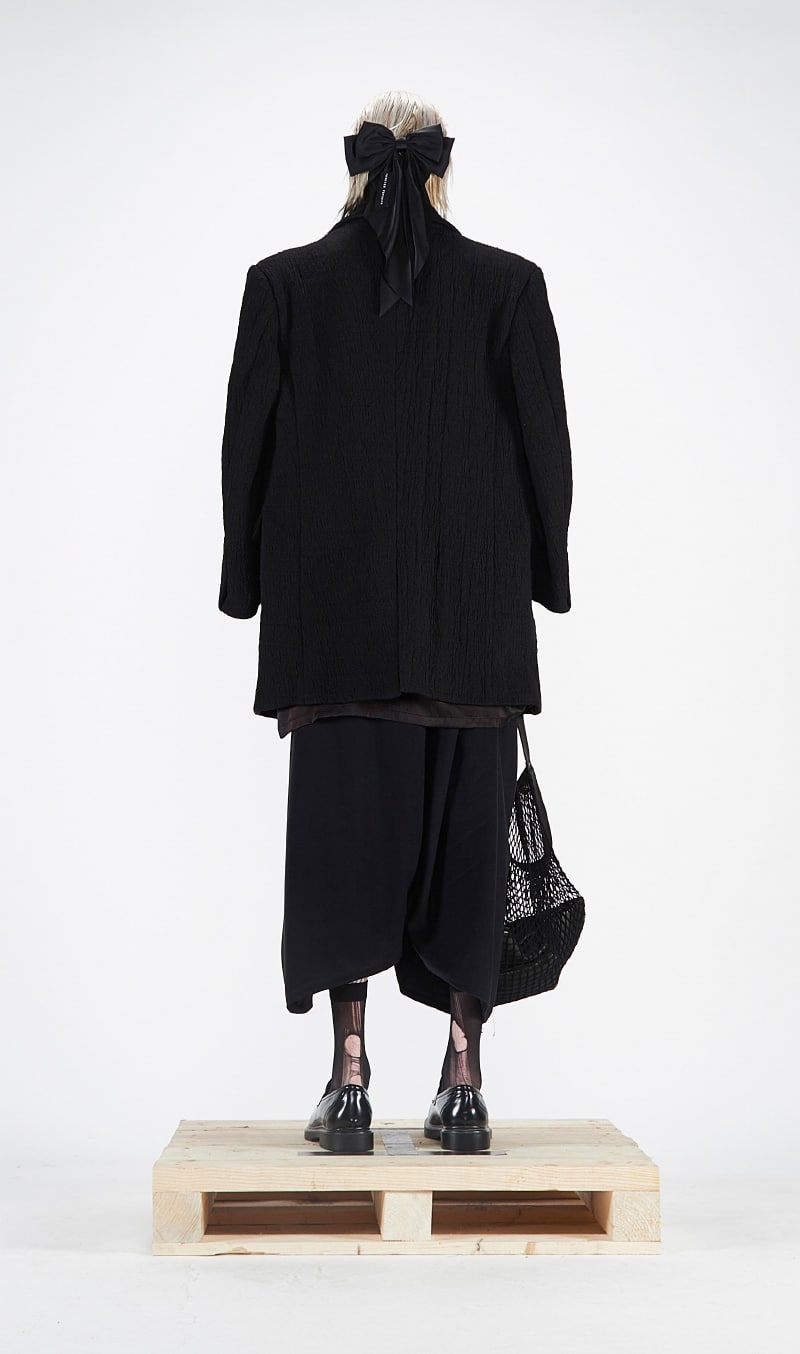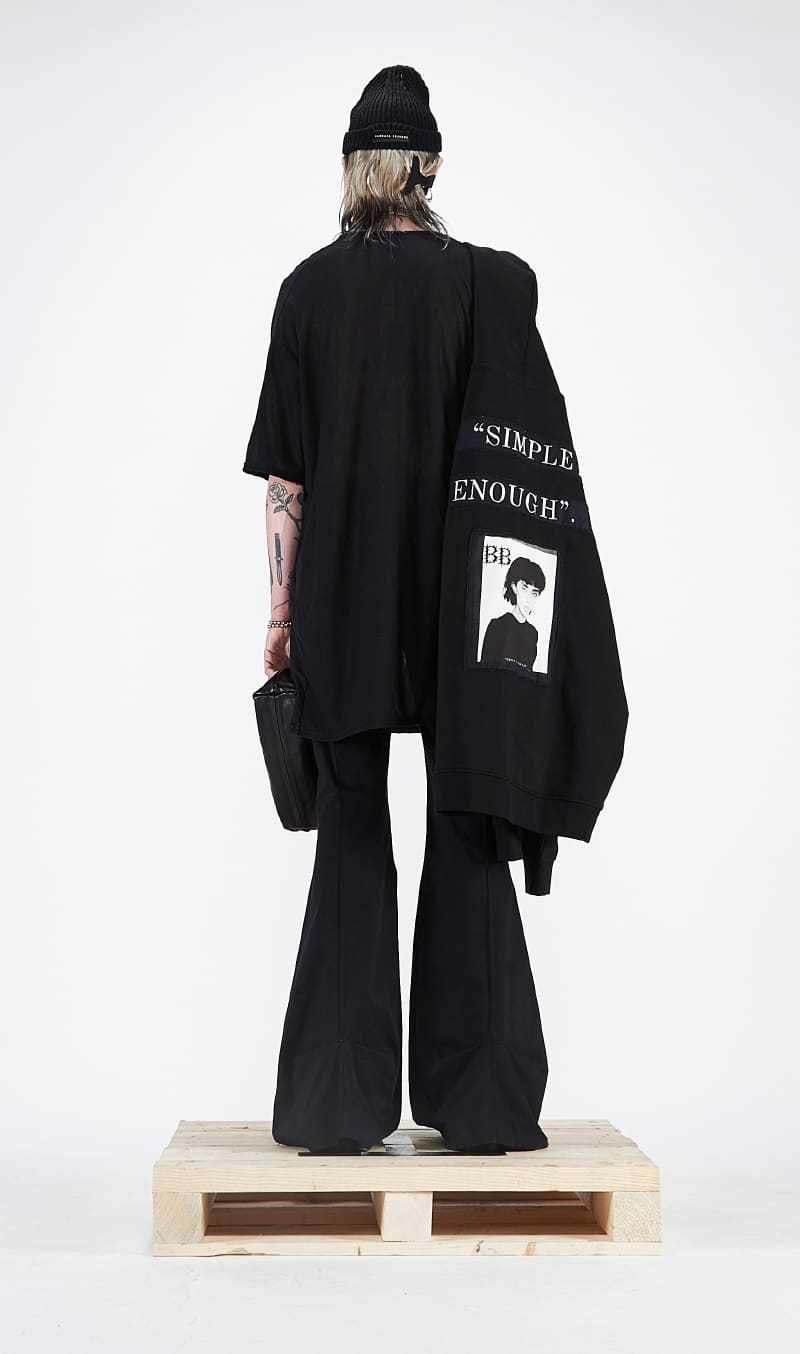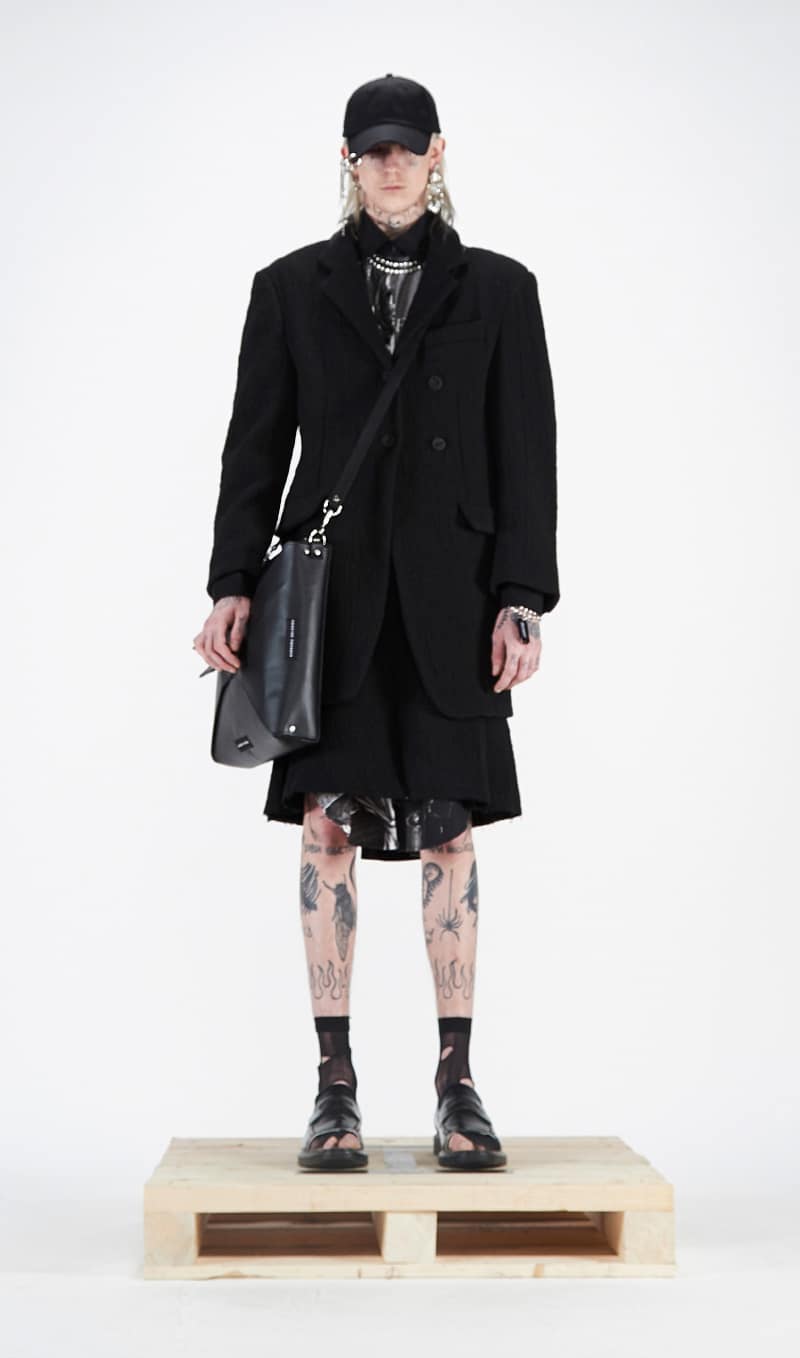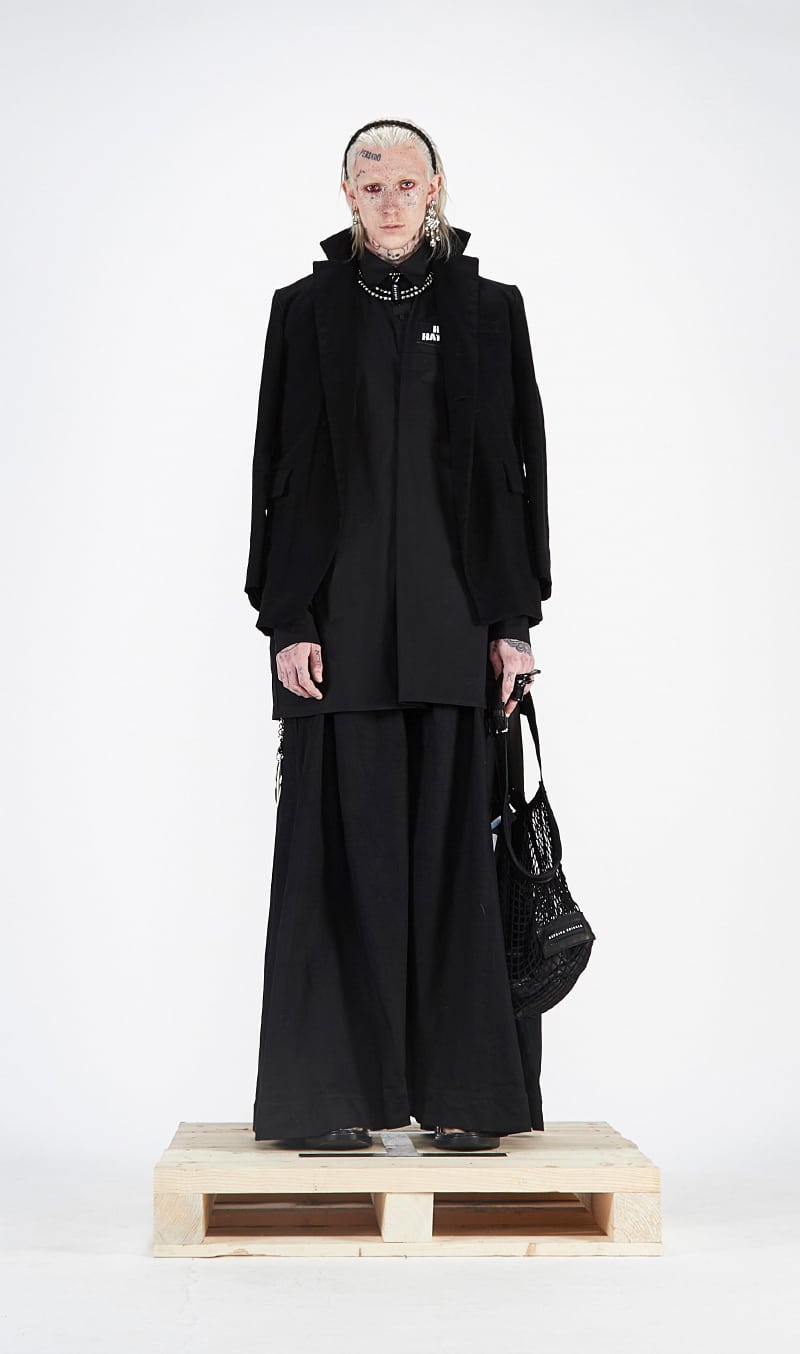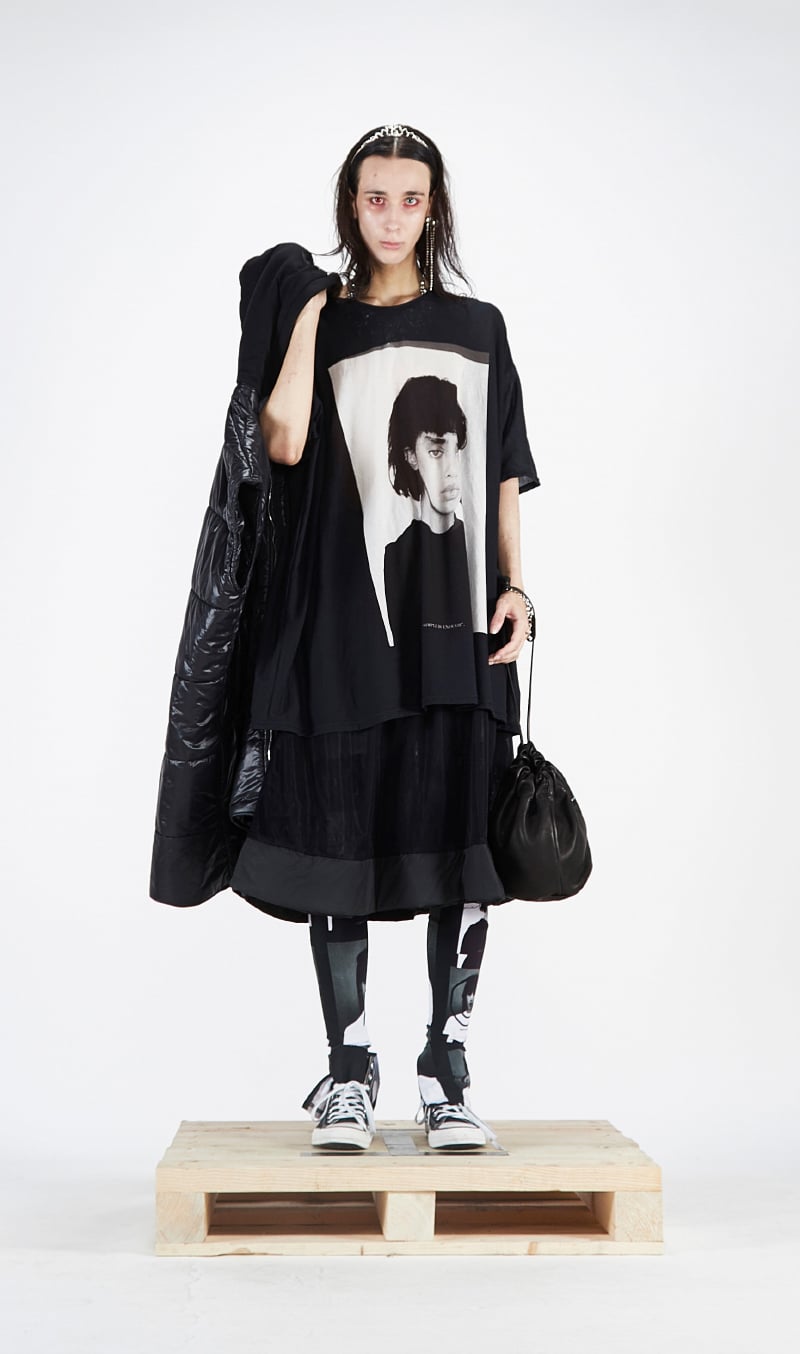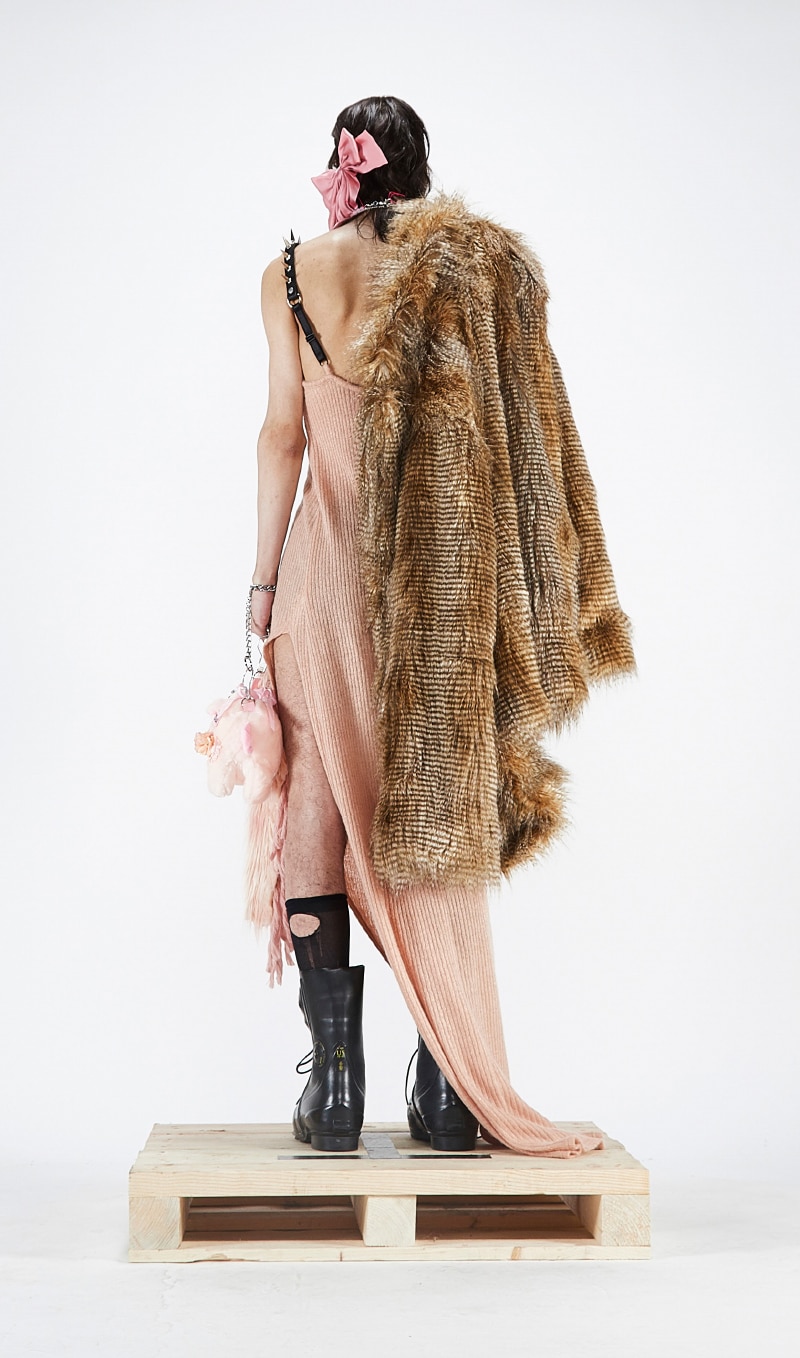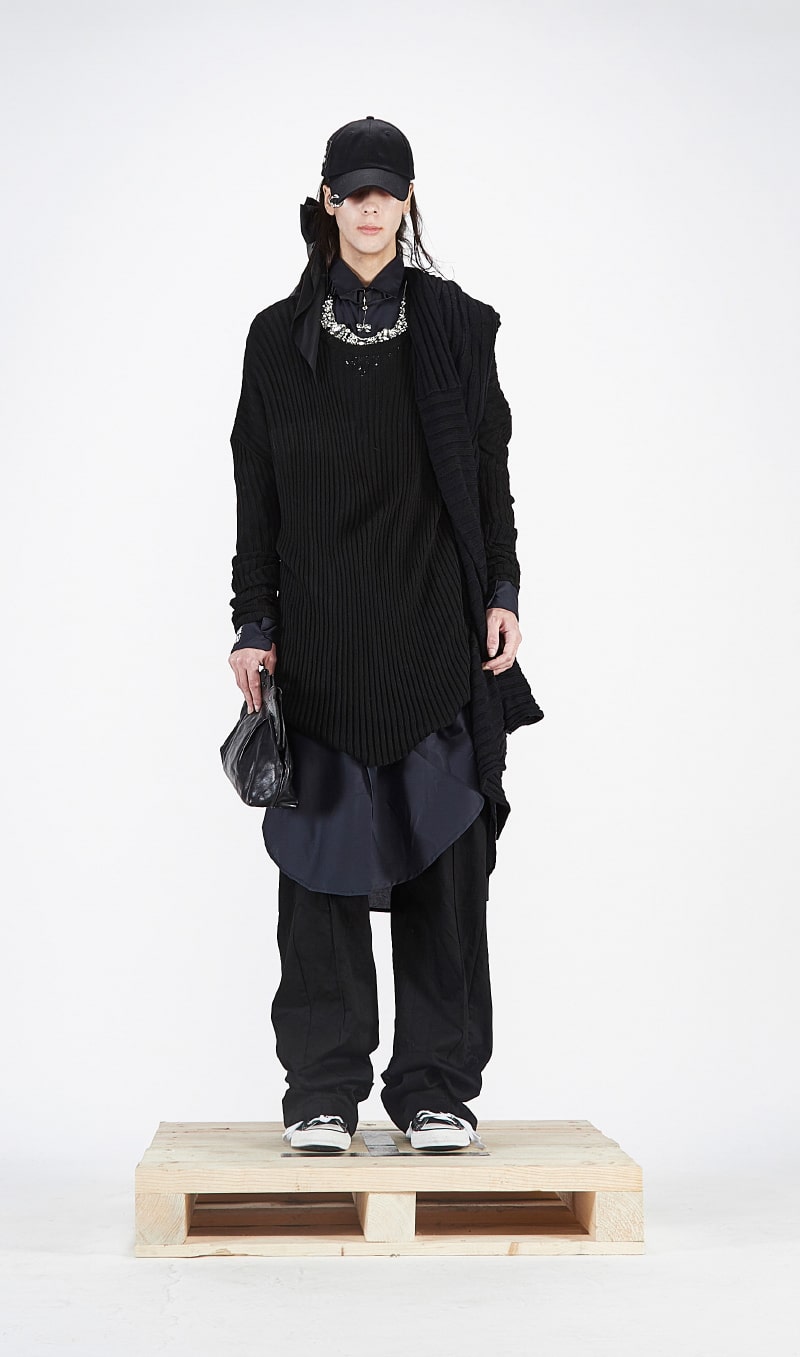 Barbara Bologna unveiled her Fall/Winter 2022 collection "Favst me", escorted by the subtitle "ne sors pas" (don't go out).
"Structuring is chaining creative freedom", so Barbara decides, in a stream of consciousness, to clean up, to free herself from artifacts, from superstructures. On the spur of the moment, because there is nothing more authentic and benevolent than letting oneself flow without the filter of reason, she authoritatively takes up again the contradictory freedom of being every form in which she recognizes herself.
Faust, for those who have not read Goethe, is saved from damnation only through his will to power, his never being fully present in the moment of most intense pleasure that allows him to be human and as such to always aspire to a higher good. Imperfection, that apostrophe as small as it is saving, which makes the unsatisfied world continue to reinvent itself.
"Once you stop to admire the moment so much that you want to stop it, you are damned". (J.W. Goethe "Faust")
Credits:
ART DIRECTOR: BARBARA BOLOGNA
PHOTOGRAPHY: DANIELE GOLIA
MODELS: MANFRED VANNUCCI & FEDERICO ALESSANDRO BIANCARDI
STYLIST: BARBARA BOLOGNA
ASSISTANT STYLIST 1st: VERONICA BELLI
ASSISTANT STYLIST 2nd : YLENIA BONORA
MAKEUP ARTIST 1st: CRISTINA CALANCEA
MAKEUP ARTIST 2nd: VIRGINIA MANTELLI
HAIRSTYLIST: BEATRICE RAVENNA