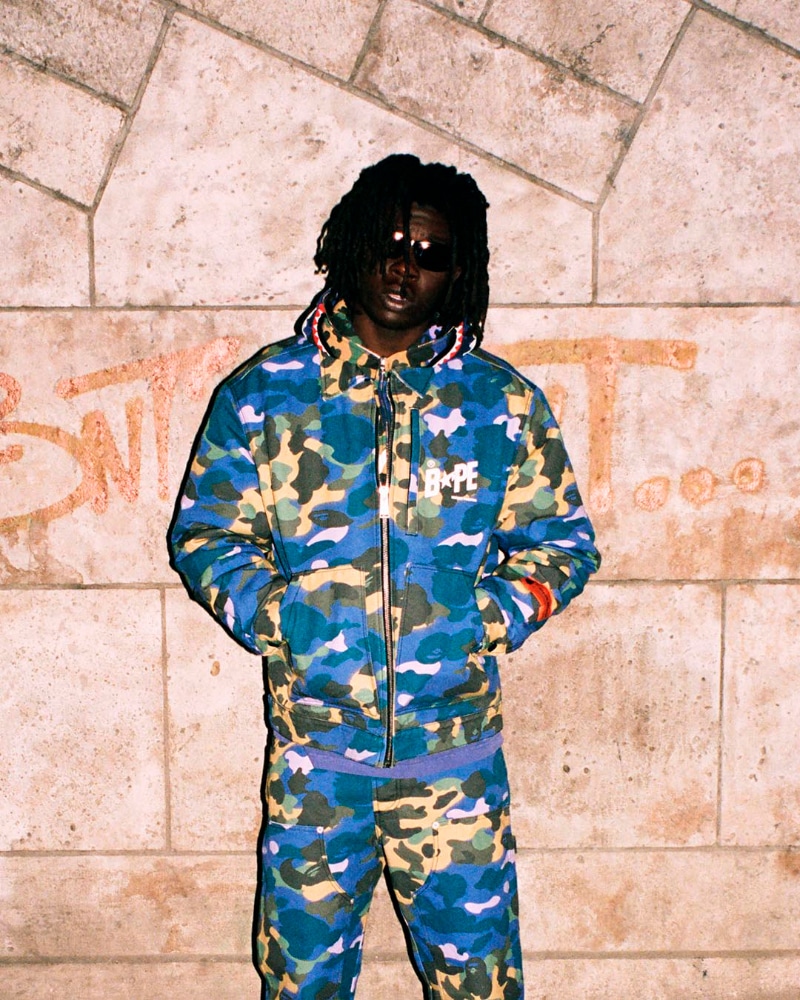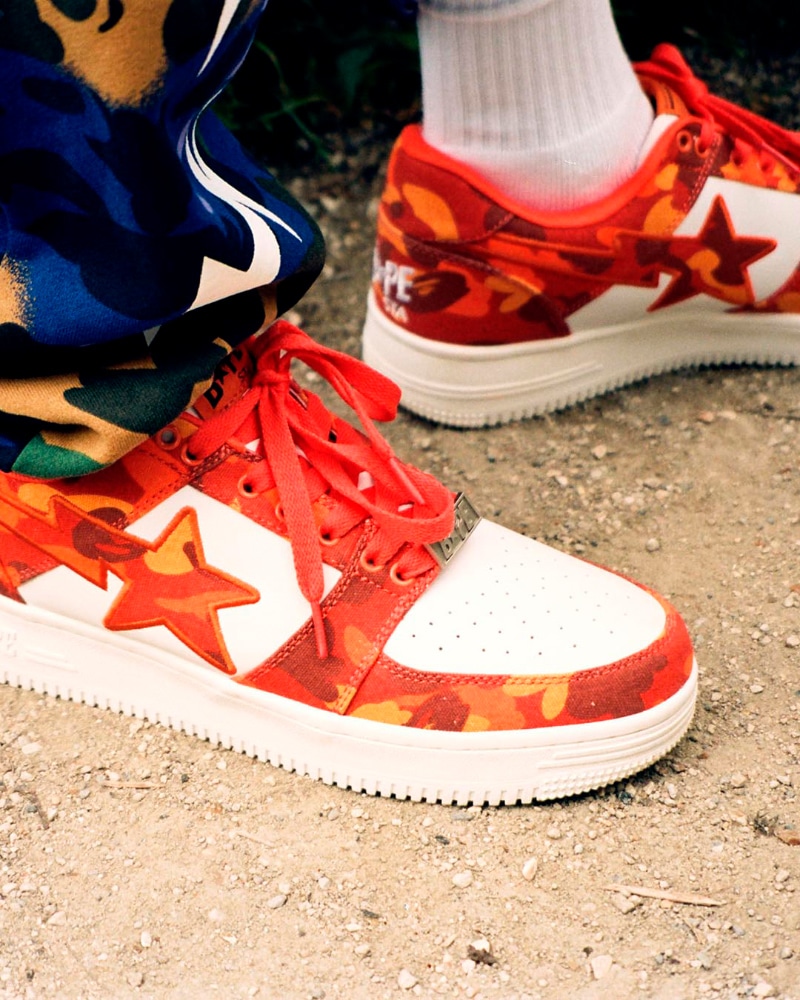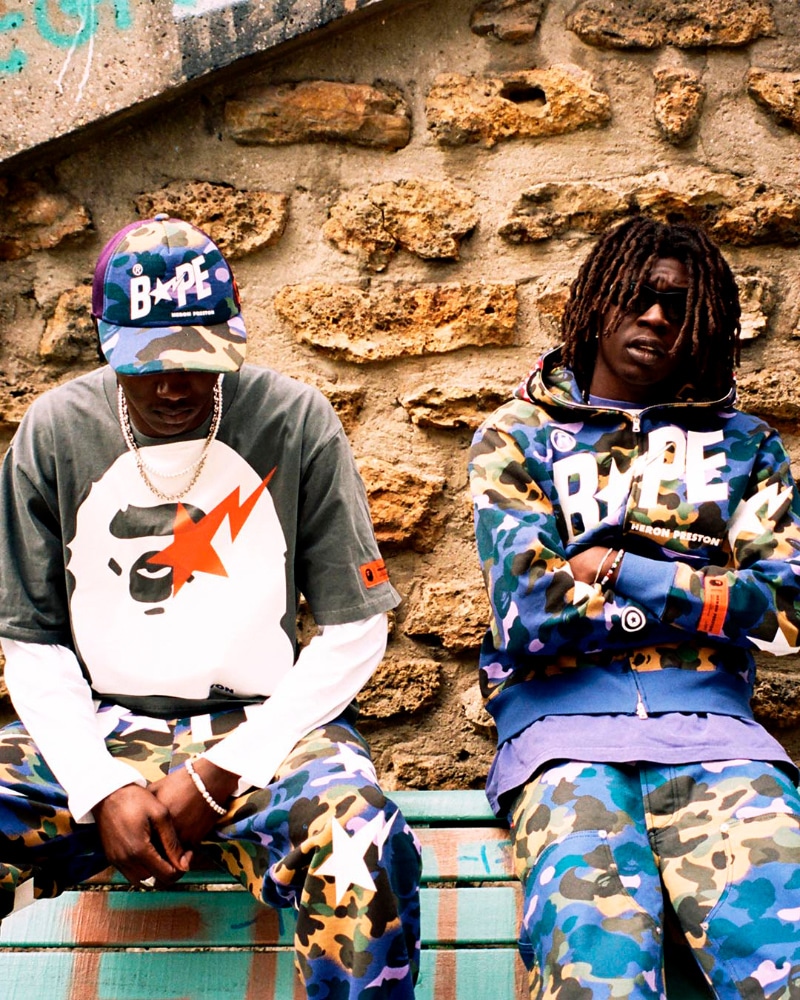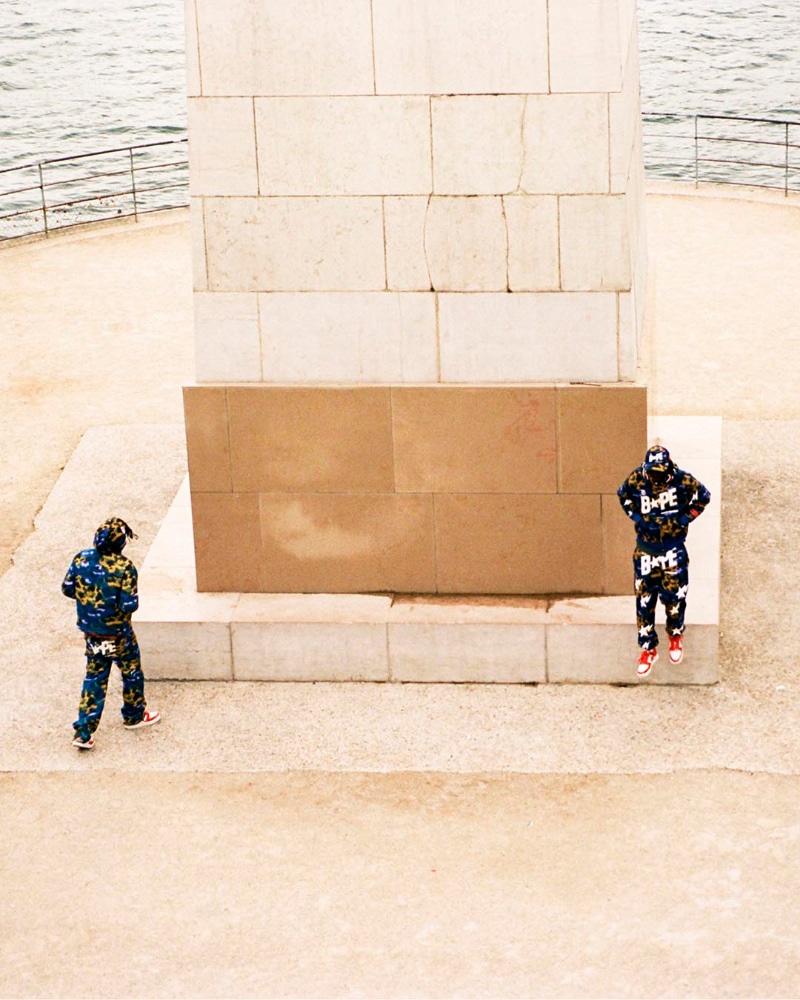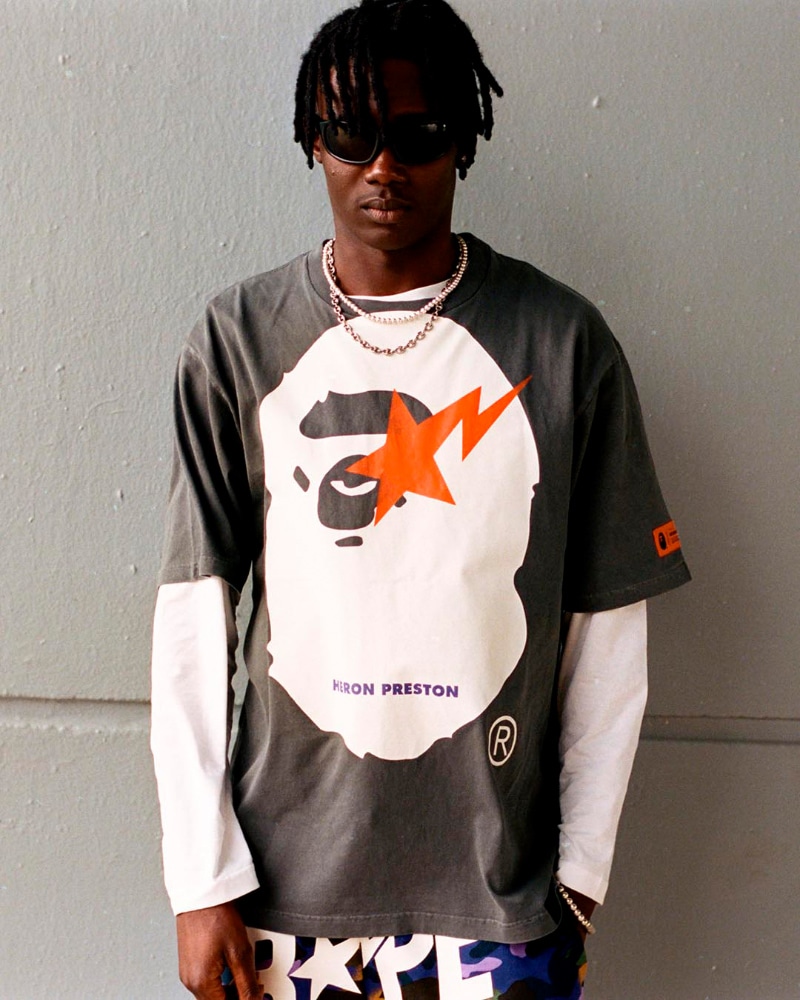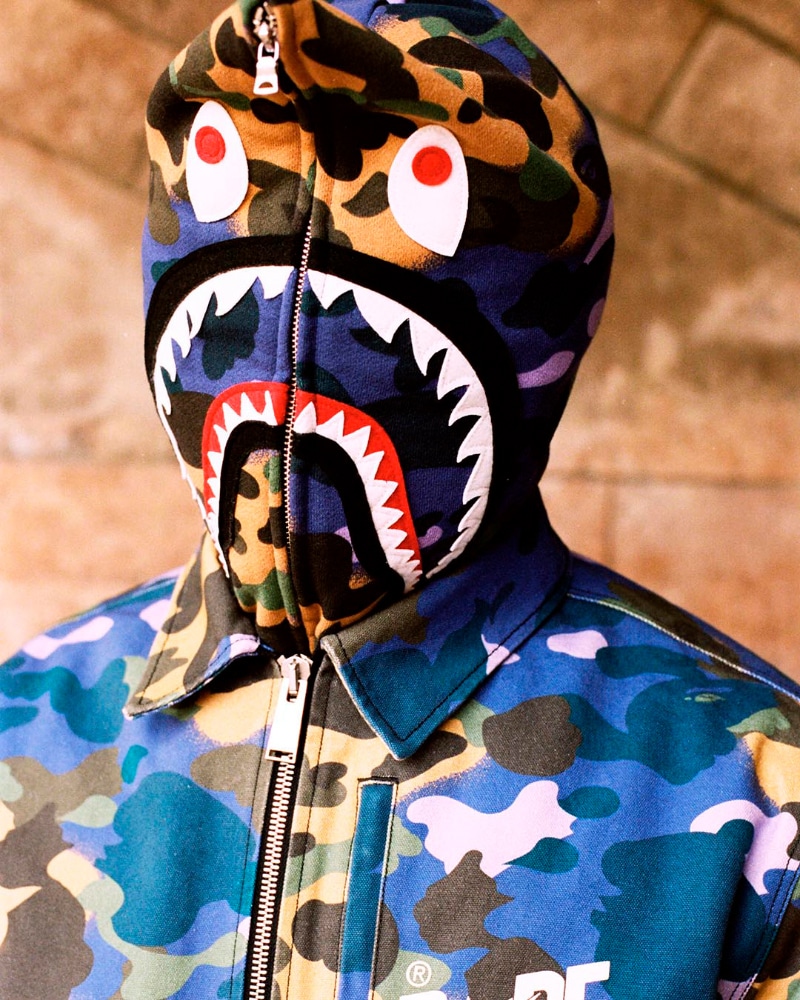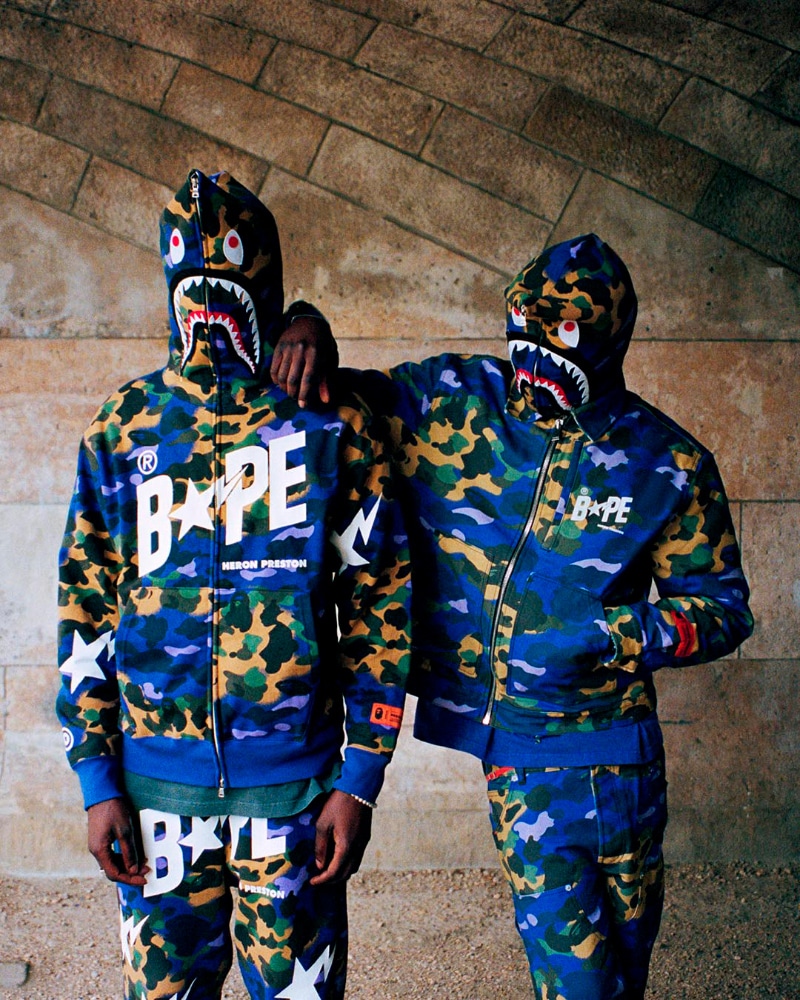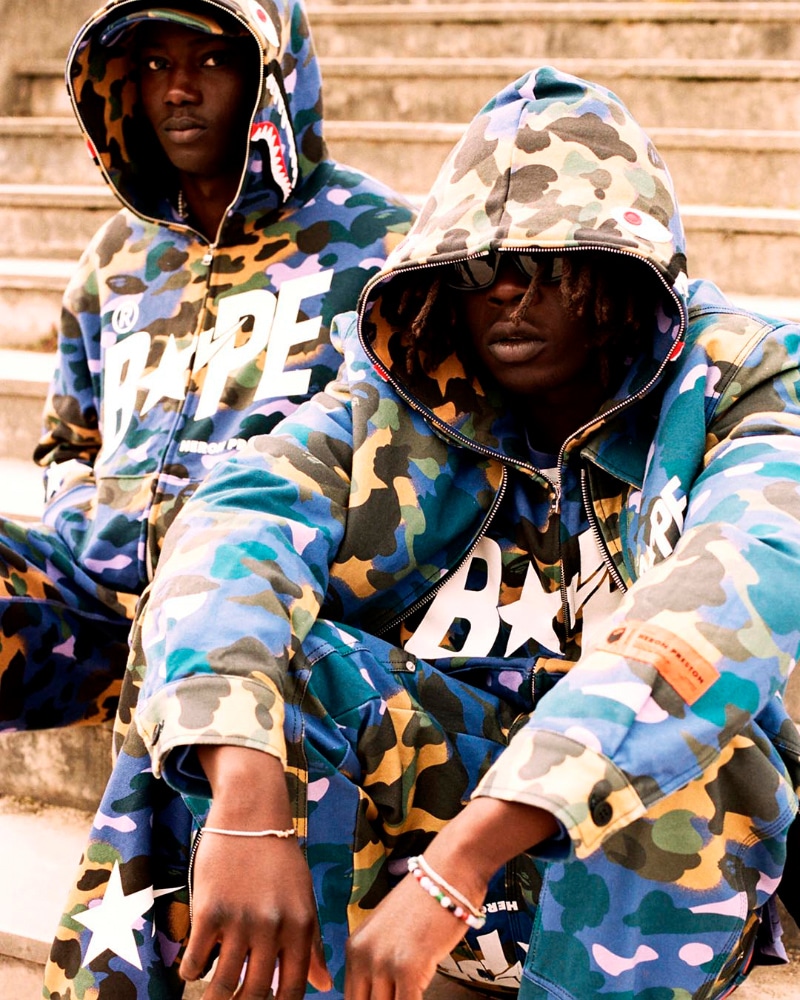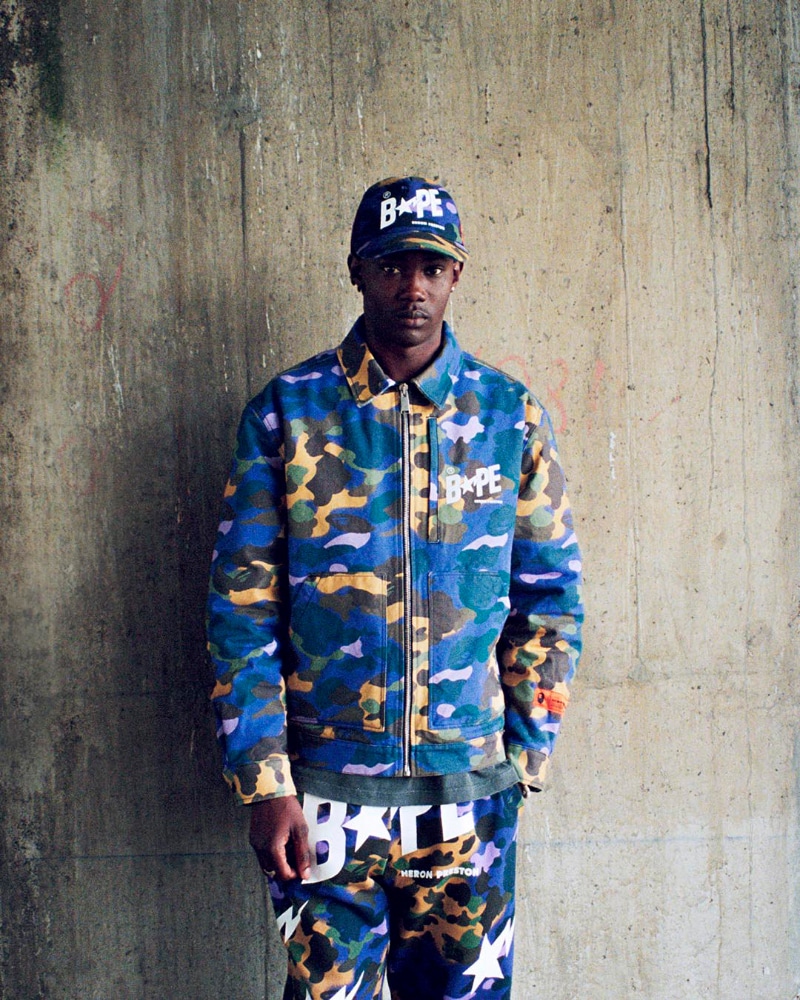 Digging deep into the BAPE® archives, Preston reimagines the cult classics and introduces us to a collection that talks to the day-ones aficionados, as well as the new generation.
The collection includes the full-zip SHARK HOODIE, which is complemented with coordinated sweatpants. Staying true to the brand's heritage, each of the fleece items is produced by Japanese factories that have an enduring relationship with BAPE®. Both the hoodie and sweatpants are printed with BAPE®'s famous STA, a signature icon in the world of BAPESTA.
Outside of the clothing and accessories, the infamous BAPESTA sneaker is faithfully reworked in Heron Preston's signature orange. The sneaker is crafted out of premium leather with a canvas accent printed using a tonal BAPE CAMO. Each sneaker is branded with mismatched BAPE® and Heron Preston labels.