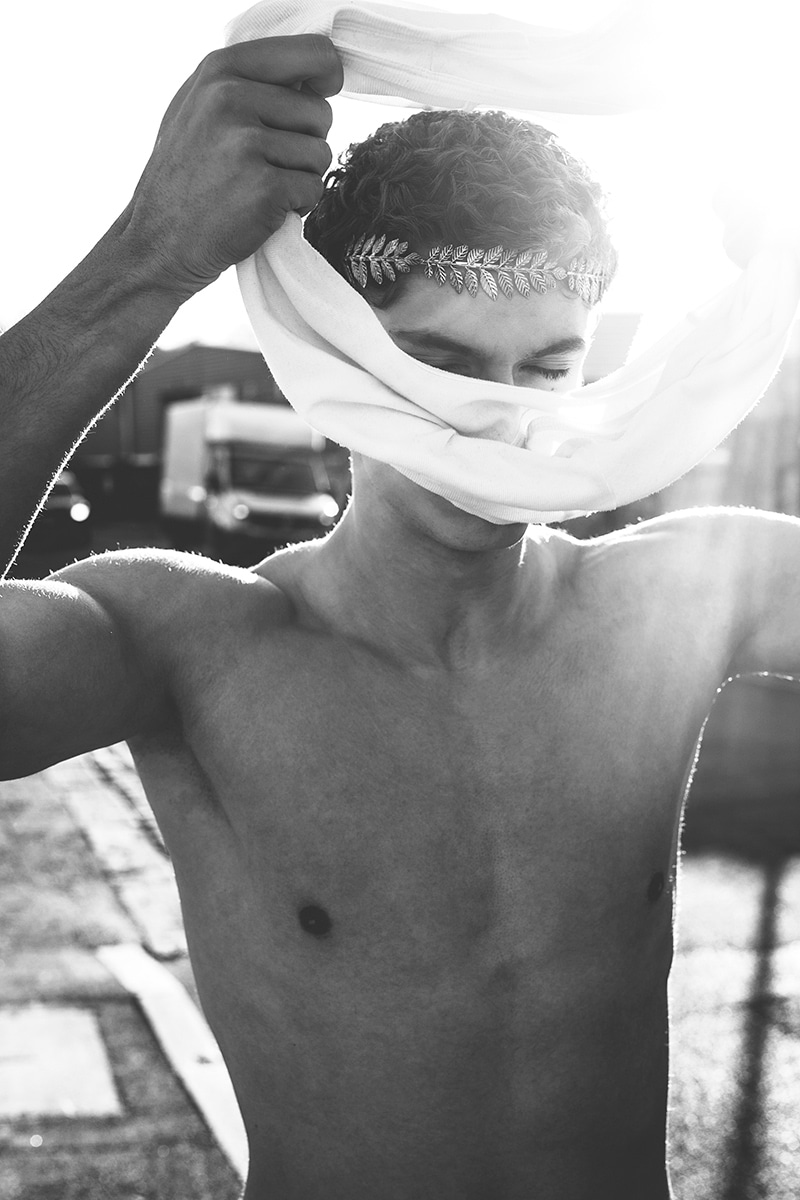 Facts first, please.
Hello everyone! My name is Azim Osmani and I currently live in London. My father is from Pakistan, whilst my mother is Russian. I was born in Holland, then moved to London aged 7.
For the majority of my life, I was heavily into sports and athletics, as that was all I did in my free time. Yet, with all this, the school remained a necessity; to finish it to the best of my ability. A choice I'm happy with to this day.
Taking things back to the very beginning – tell me how it all materialized for you.
I was 14 years old, was shopping at Westfield Zara, and was approached by a scout from my current agency (PRM). I knew nothing, yet I saw this as a huge opportunity that could open new paths to me in the future. When I turned 16, I went into my agency for a visit, and that's when it all started.
Three words that describe your best self are…
Athletic – Despite my severe knee injury, I find ways to continue playing sports every single day and keeping fit some way or another;
Resilient – I try to keep my head in the game and avoid all negative external influences;
Focused – If I want something, I won't let anything disrupt me.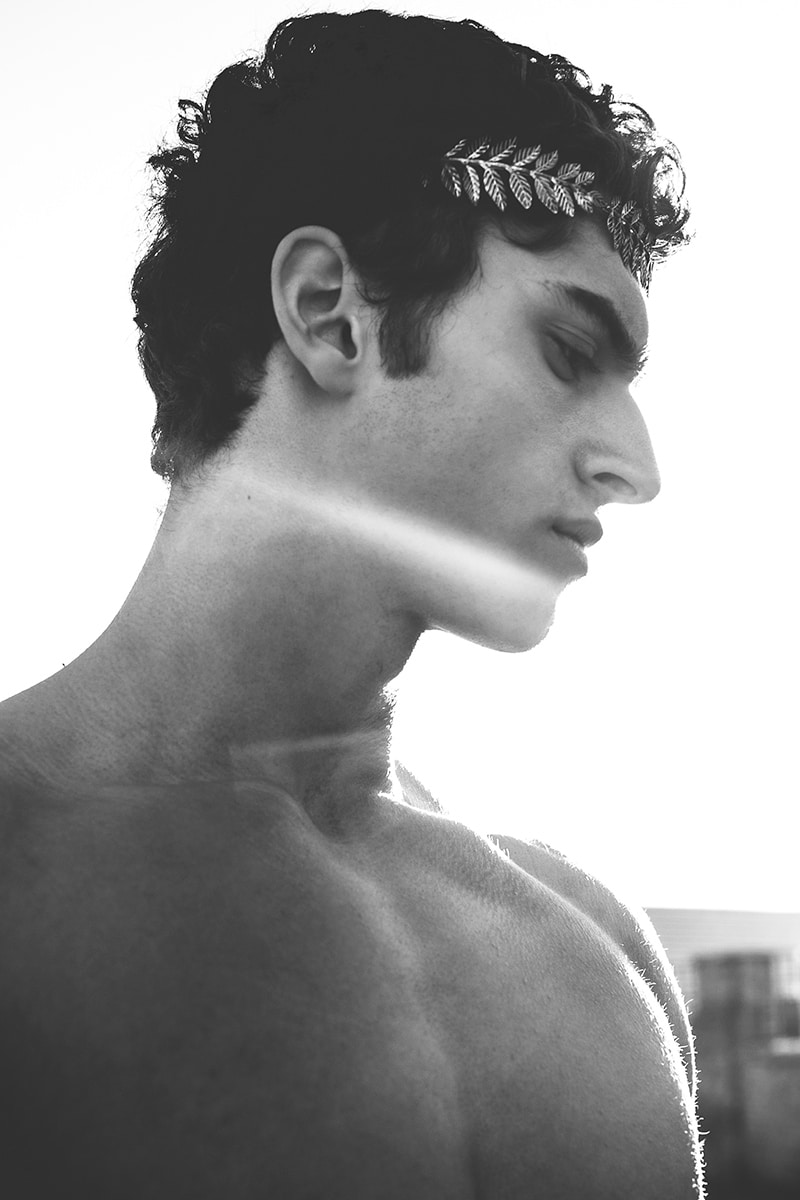 How were you discovered/scouted? And what were your first feelings when you happened to sign your first contract?
Whilst shopping at Westfield, aged 14. I didn't show much emotion, yet inside I was buzzing with excitement. Little did I know it'll be a crazy journey for me ahead
Who's been the dream client to work with?
Dolce and Gabbana, for me. They treated me and my friends with great care as well as ensuring the whole experience will be remembered by us years later.  It was my first time in Sicily for the Alta Sartoria show; they made us extremely comfortable and showed us love all the way through.
Favorite modeling experience so far?
It'd be hard to choose just one. The Burberry AW19 show; my first ever big job, words can't explain how I felt walking out onto the runway. An experience that changed the way I see and enjoy things forever. It allowed me to realize that anything was possible.
How's it been for you since commencing?
I'd be lying if I said it's been 'alright'. All humbleness aside, I'd say it's been amazing. The travels, the people I've met, and the surprises have been beyond exciting. Things like this remind me to be grateful every day. Even the hardships of being a model (yes, there are some, believe it or not) have shaped me as a person.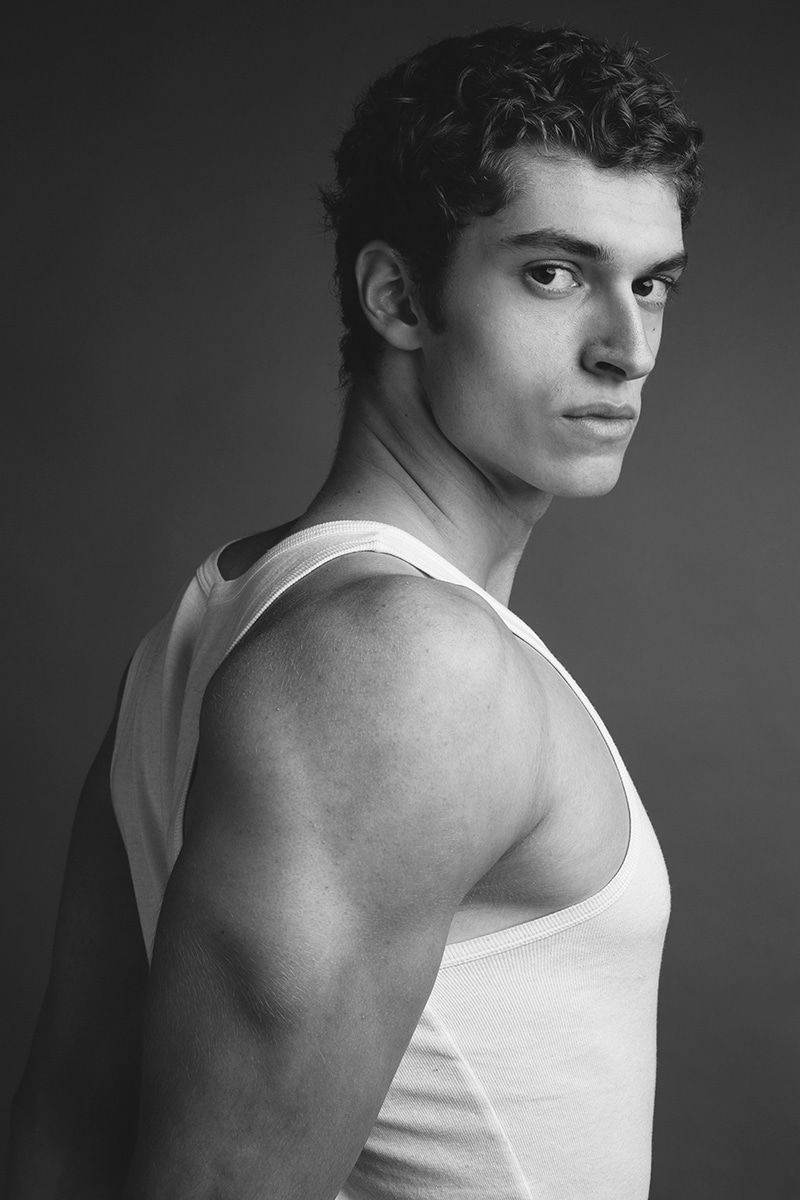 Could you give us a fun anecdote about yourself?
When I was a little kid, I had to bring my passport to every football game because the opposition always thought I was fake aged!
Essentials to bring along your travels for a last-minute job are…
My Shaving kit – ideal for keeping a smooth face for jobs;
Portable charger;
A bag of peanuts for mid-road snacking.
How do you react to trolling and online criticism?
At first, you really think 'why don't they like me?' But then you really stop caring. It's only the people below you that try to drag you down.  So, whoever feels bullied or thinks they have a lot of haters, believe me, they aren't worth your energy to focus on. Leave them be, for you have greater things to worry about in life.
What are your thoughts in regard to the whole Instagram thing?
I believe Instagram is amazing. For one, it allows you to build your self-image and brand, which may benefit your career path. Also, you'll meet and connect with many people you otherwise wouldn't have met.
Does it affect your self-esteem?
Personally, I think people should focus on being the best they can. I don't compare myself to any other model or person; we are all living our own lives in our own time. So for me, it doesn't affect my self-esteem.
Do you feel empowered through your social media channels? If so/not, how come?
I'd say to some degree I feel that I have the power to inspire and show others that anything is possible. I believe I can use the power of social media in a positive manner.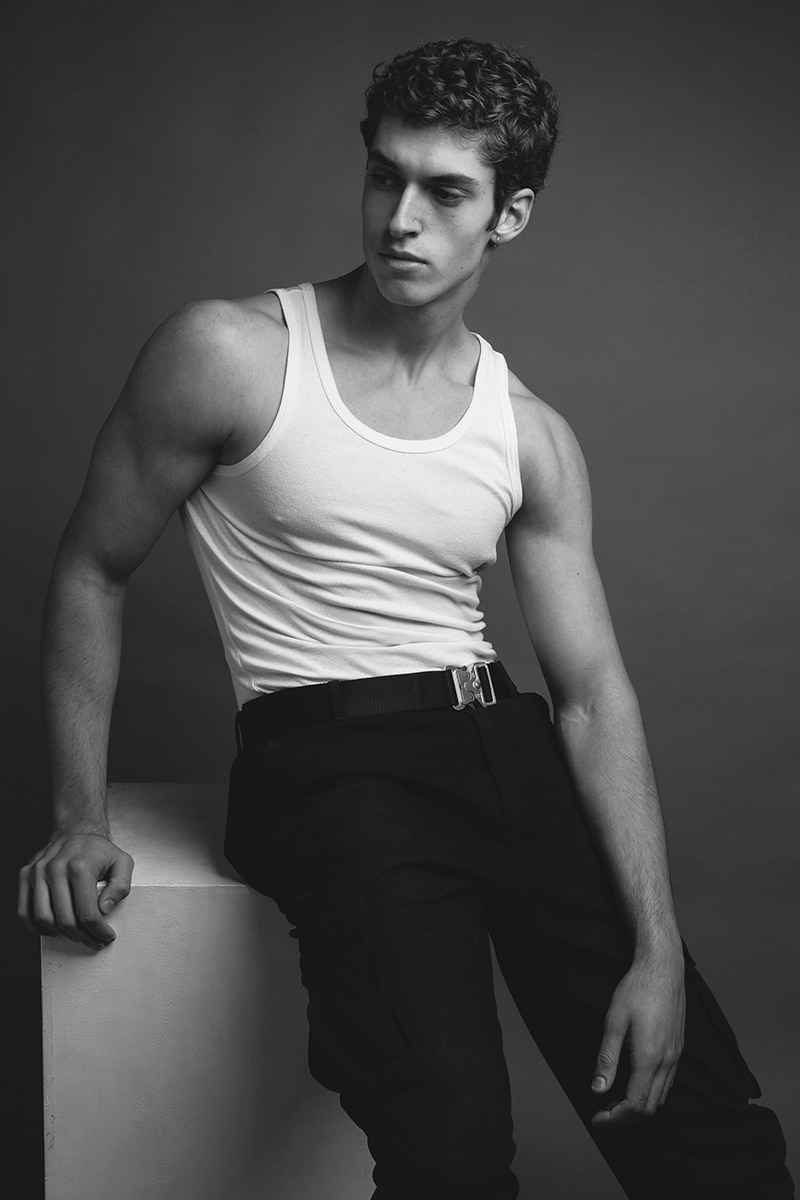 I imagine that due to your kind of occupation, you tend to travel a lot. What's your favorite city and why?
I've traveled mainly around Europe so far. But my favorite place currently may be Sicily – it's culture and amazing weather, as well as food, really strikes out. A peaceful place too, you feel calm when staying there.
What's been the most enlightening aspect of your career thus far?
Going to castings far from home and being accepted to work with clients that I thought were unreachable at my age. It has really opened my eyes, especially seeing myself up on billboards across the world. That truly shows you anything is possible.
What do you wish you could have done differently throughout your journey?
Been more confident from the start. No one starts super confident, but if I'd known, I'd tell myself to be afraid of nothing. Nothing is as scary as it seems, but new models are almost thrown into this big 'scary' world without much guidance.
Any major inspirations?
Inspiring others to do what they want to do. But personally, working and traveling to the most amazing places in the world; meeting and making memories with the most amazing people, and carry on working with world-famous clients. A major aspiration would be to perhaps get cast for a cool new series/ movie, that had always been a little dream of mine.
Biggest remorse?
Not continuing to train and play with QPR FC when I was younger. Schoolwork, at the time, seemed more important.
What's the wisest lesson you've learnt being in the industry?
Keep having hope in yourself and your future. Things come and go, and you should always make the most of every single opportunity!
Any advice to give the young wave of aspiring models, wanting to venture into such field?
Keep on trying, visit agencies when they host walk-ins, and ask other experienced models for private advice. Every little step helps!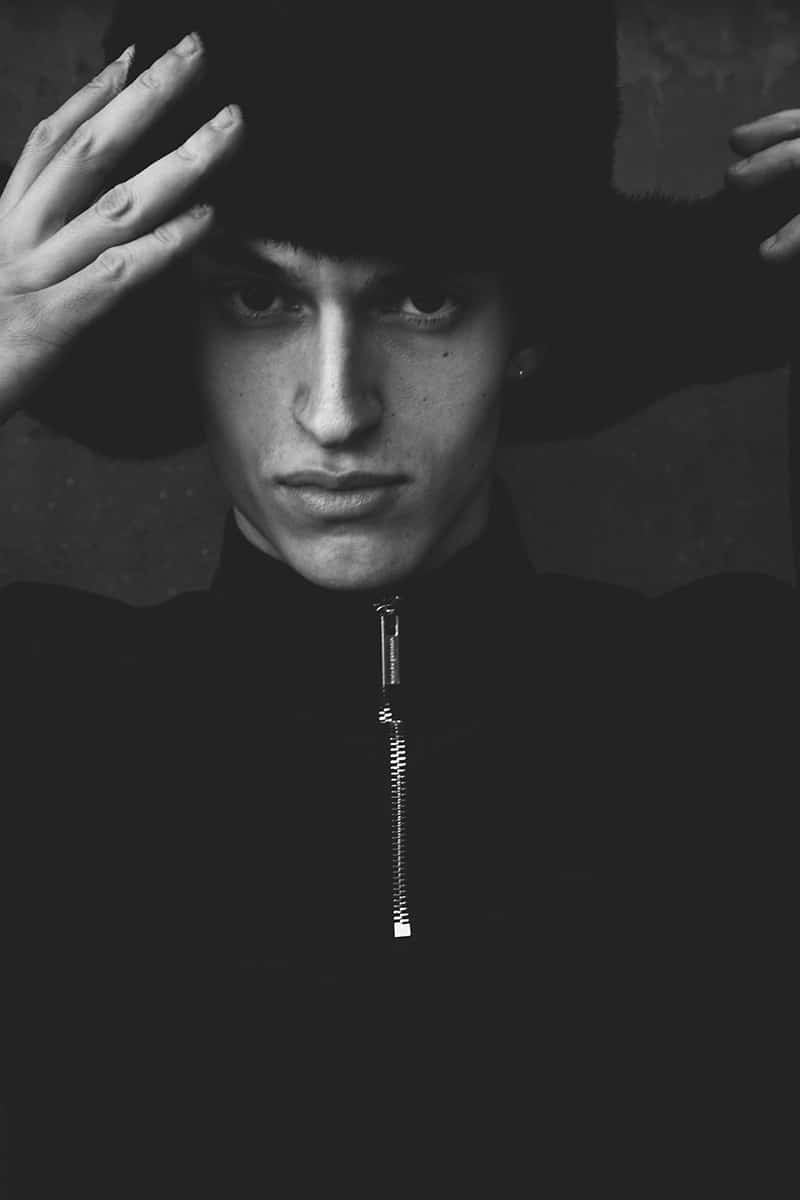 Photography: Arron Dunworth @arrondunworth
Talent: Azim Osmani @azimosmani_ at PRM Models @prm_agency