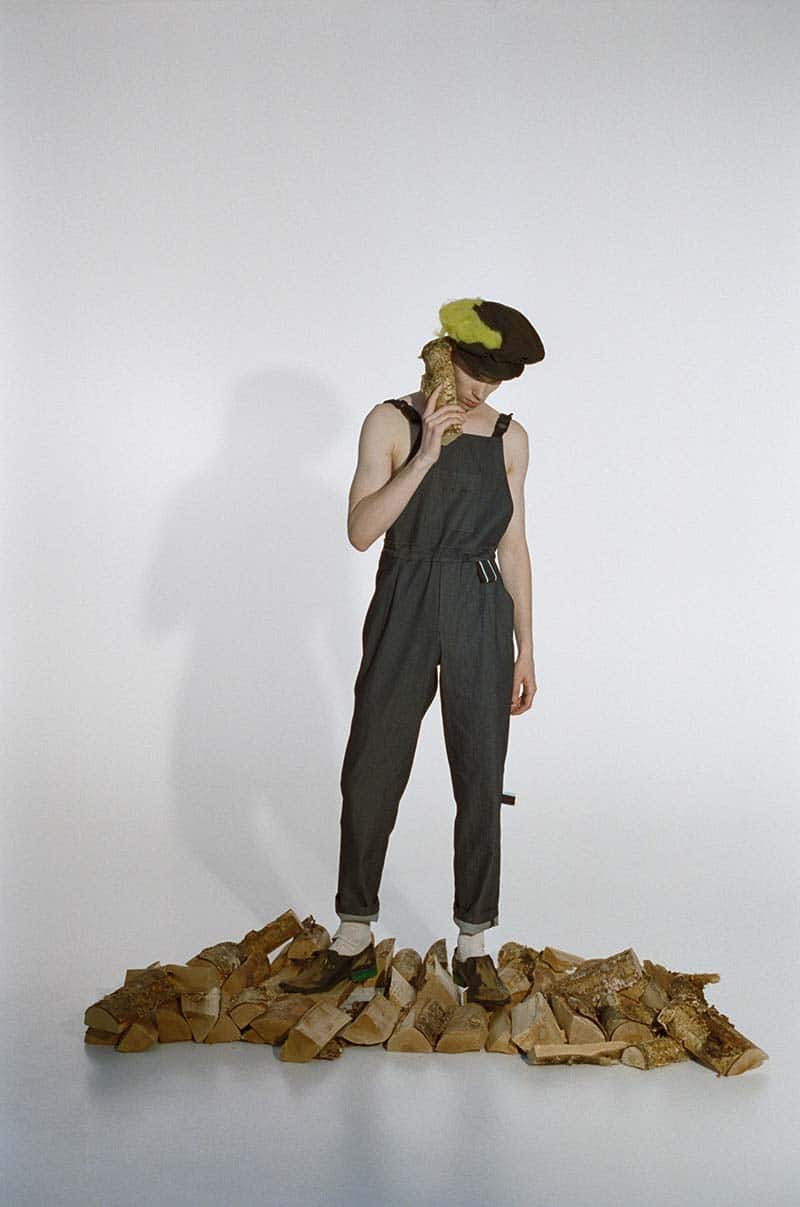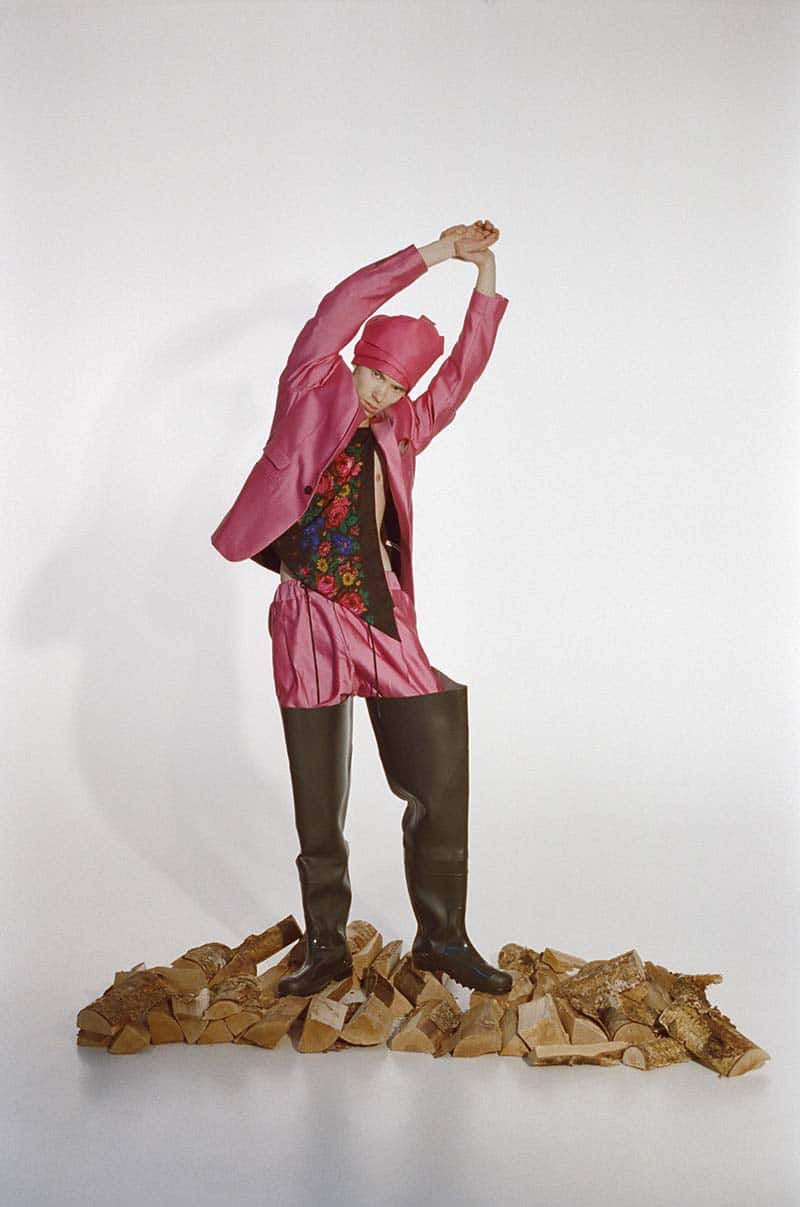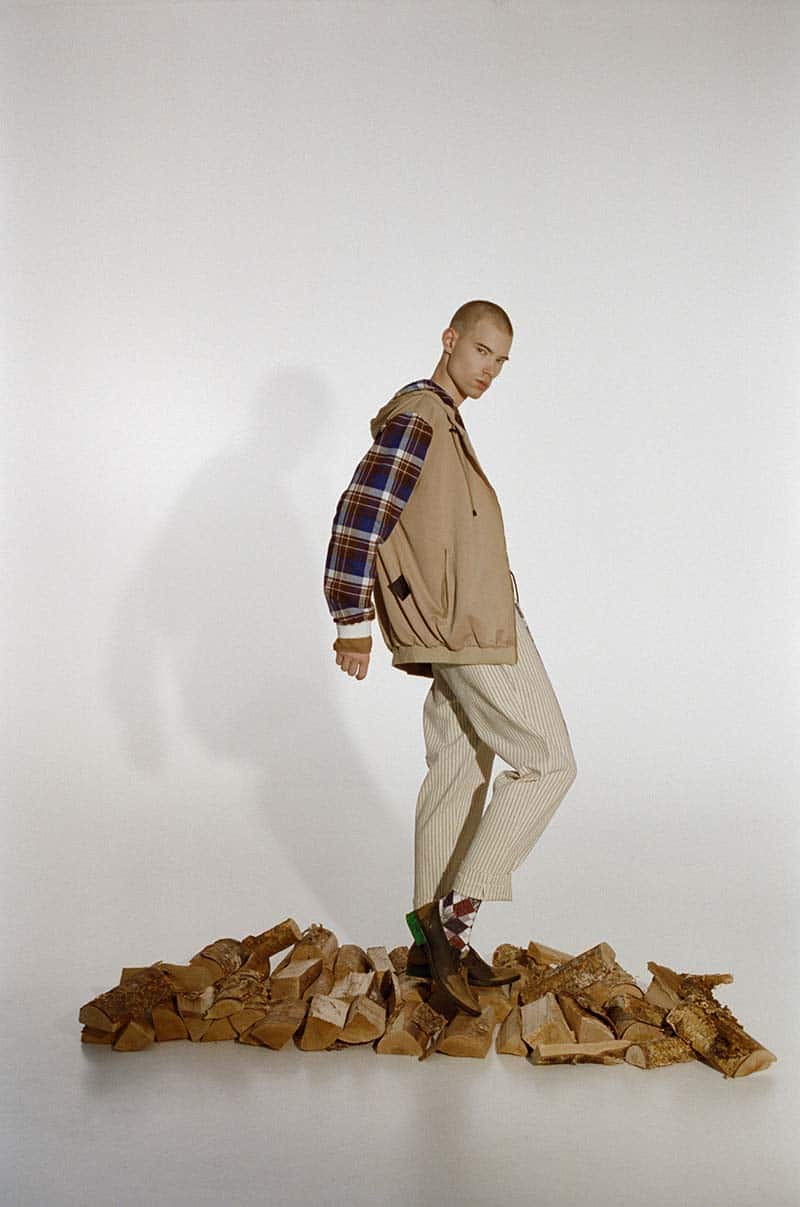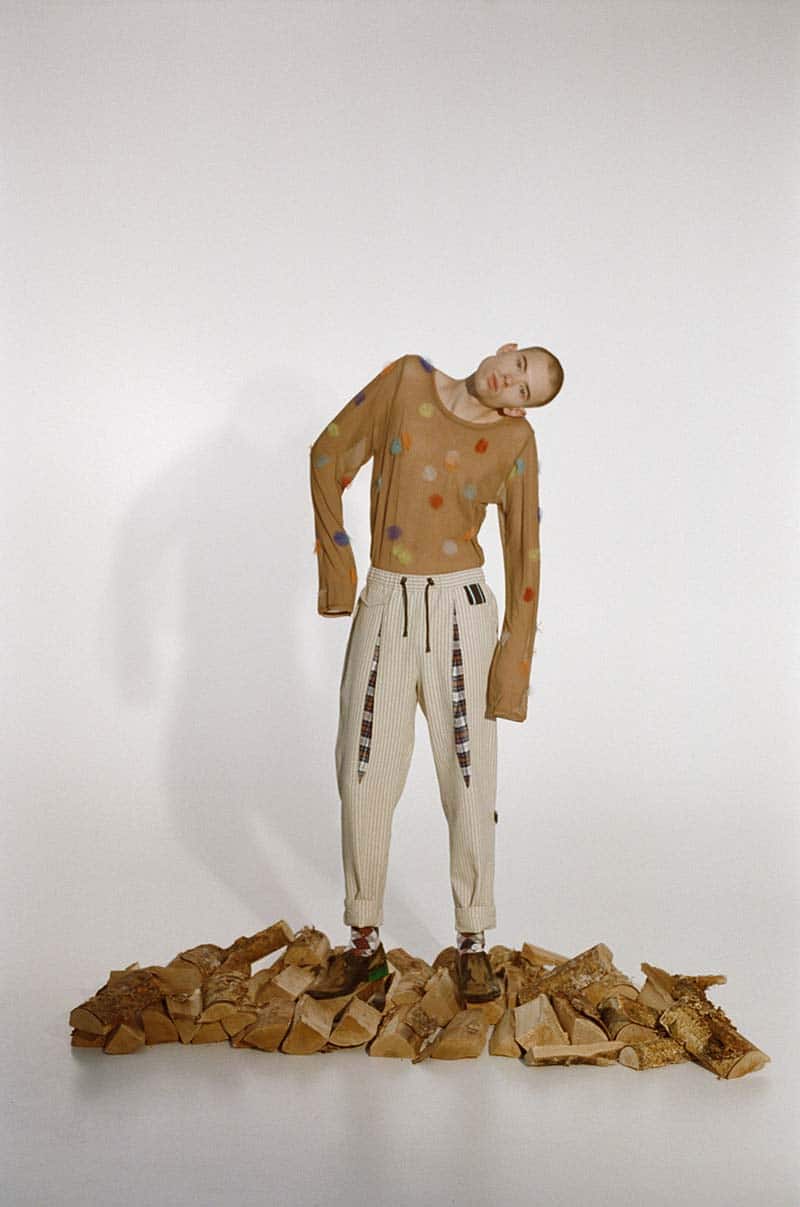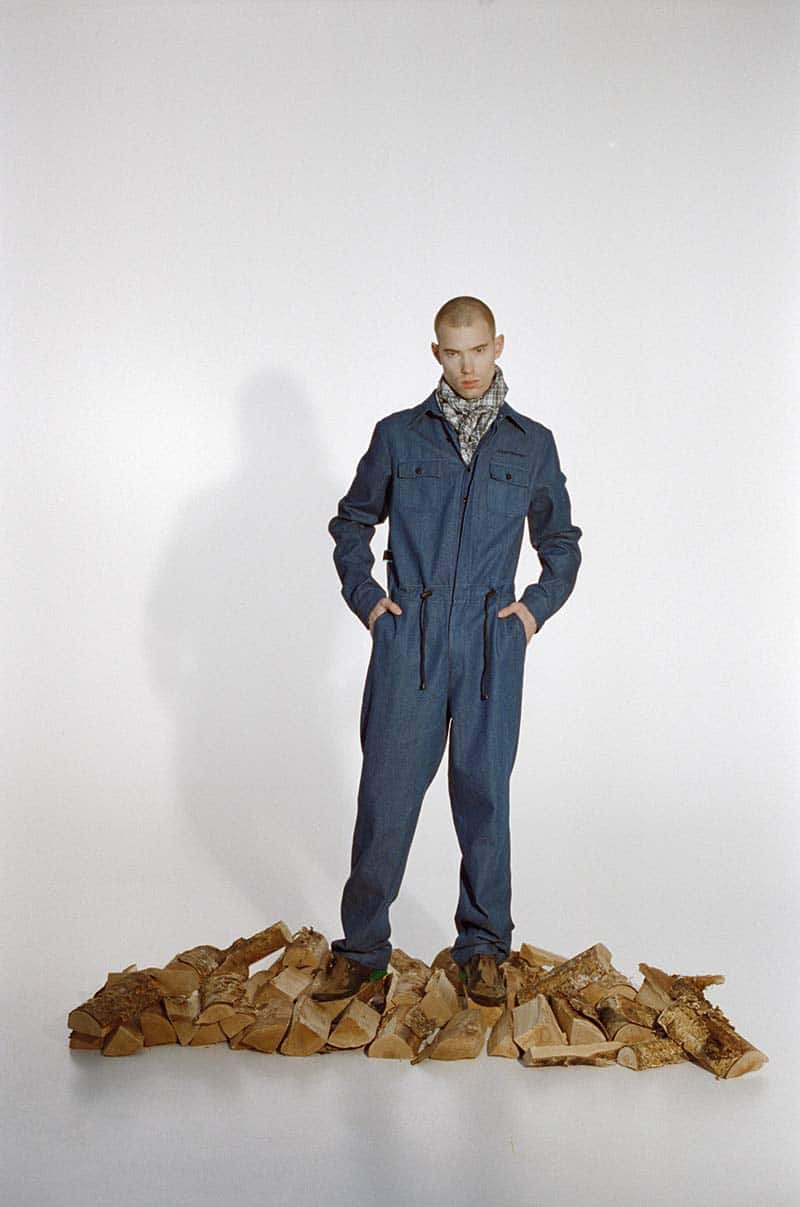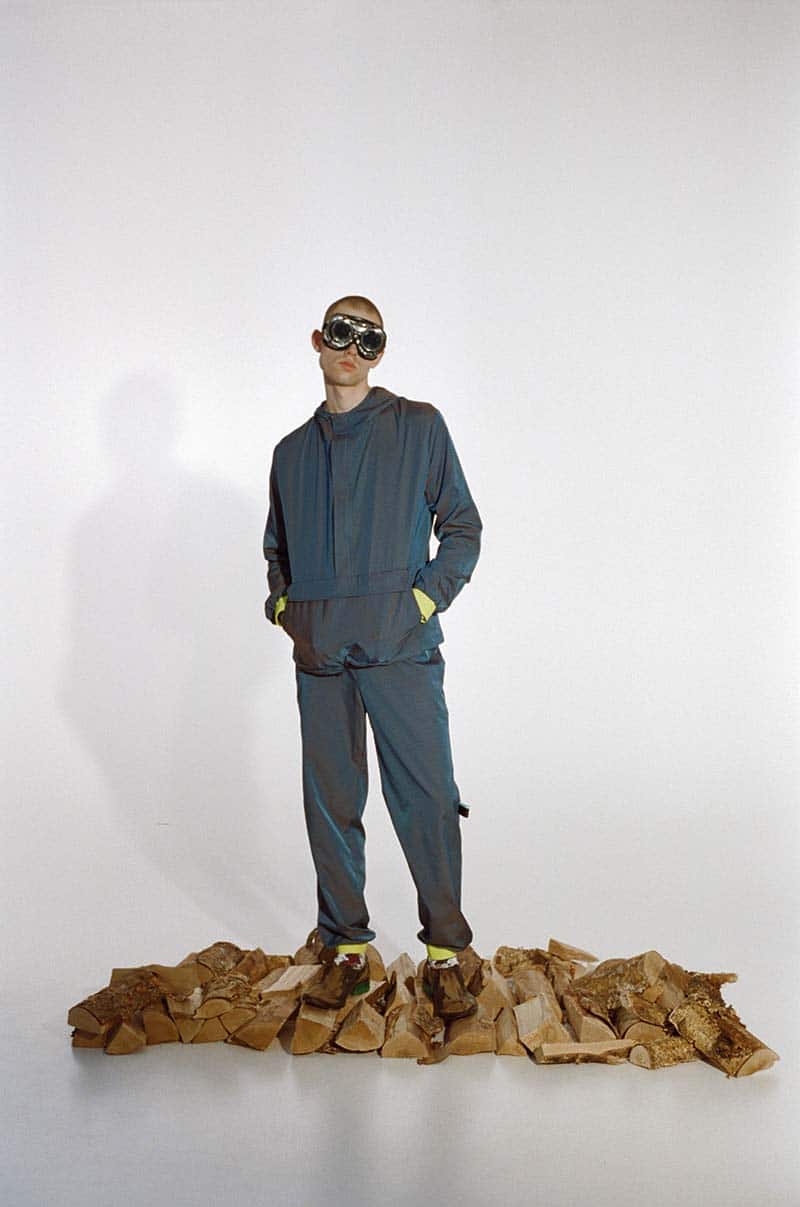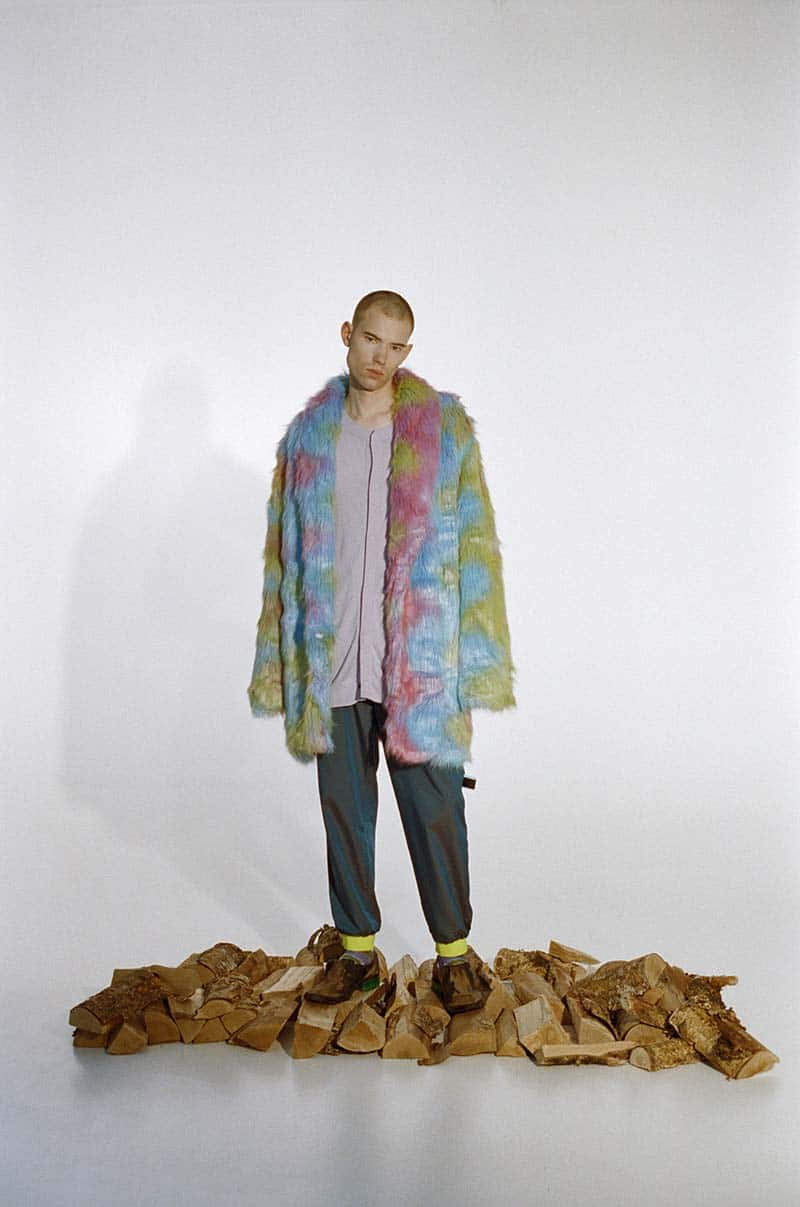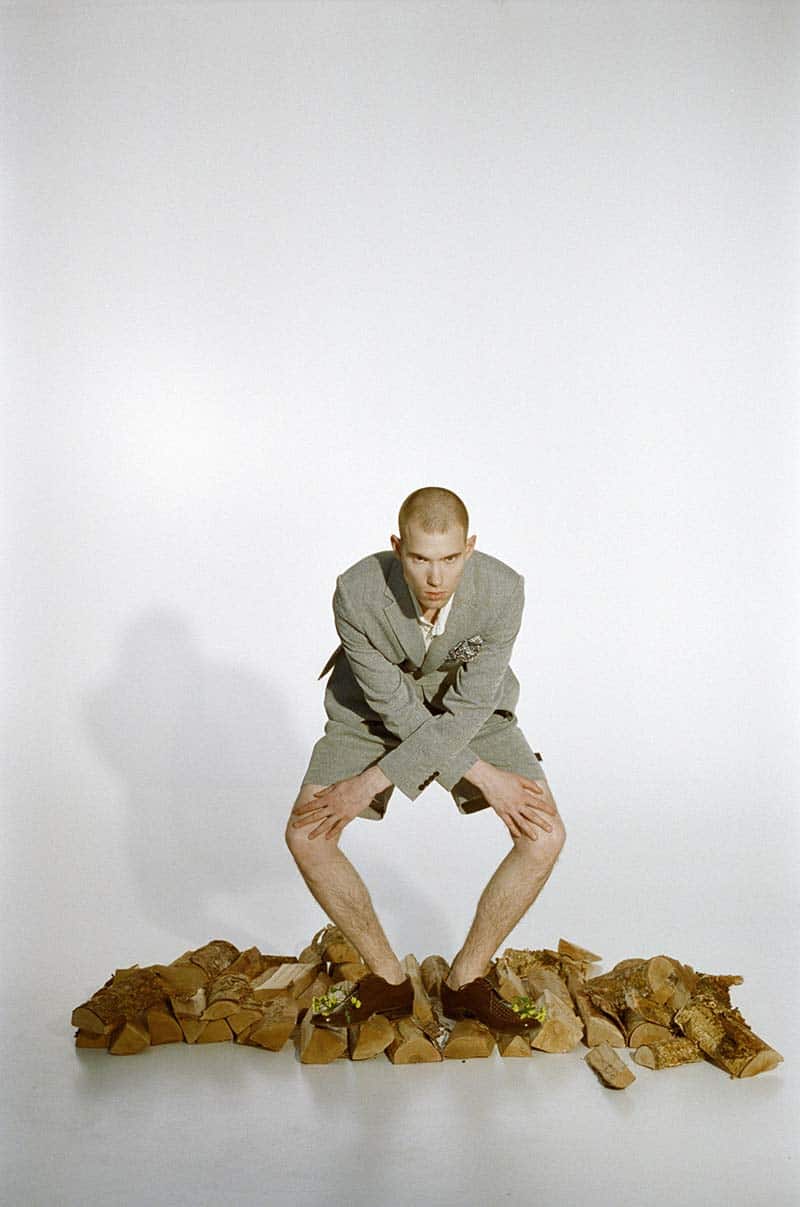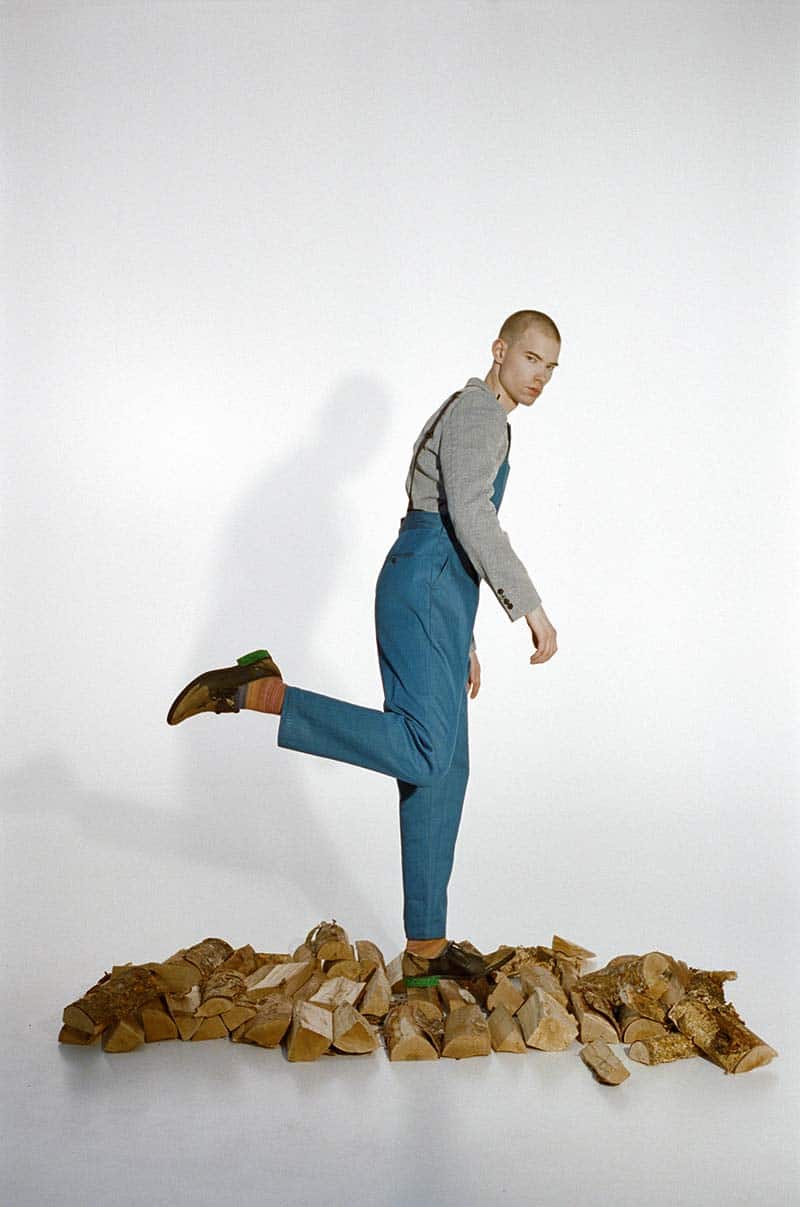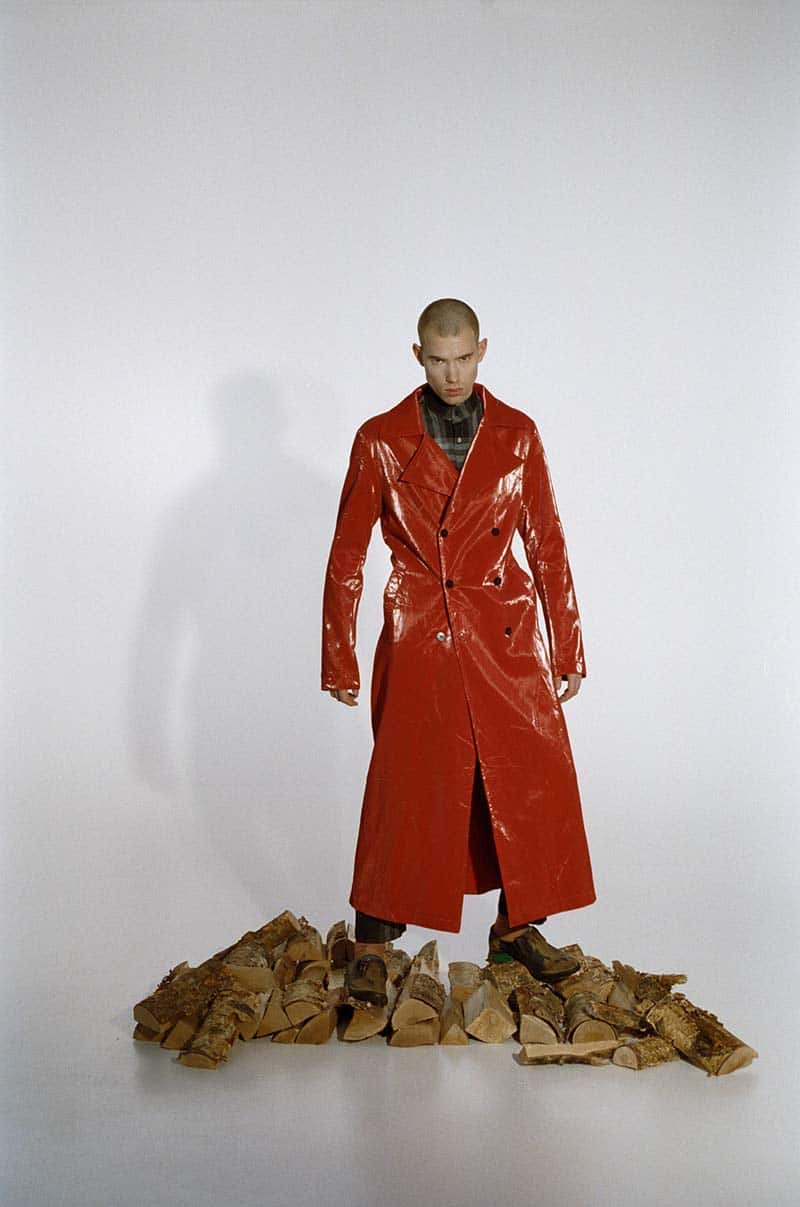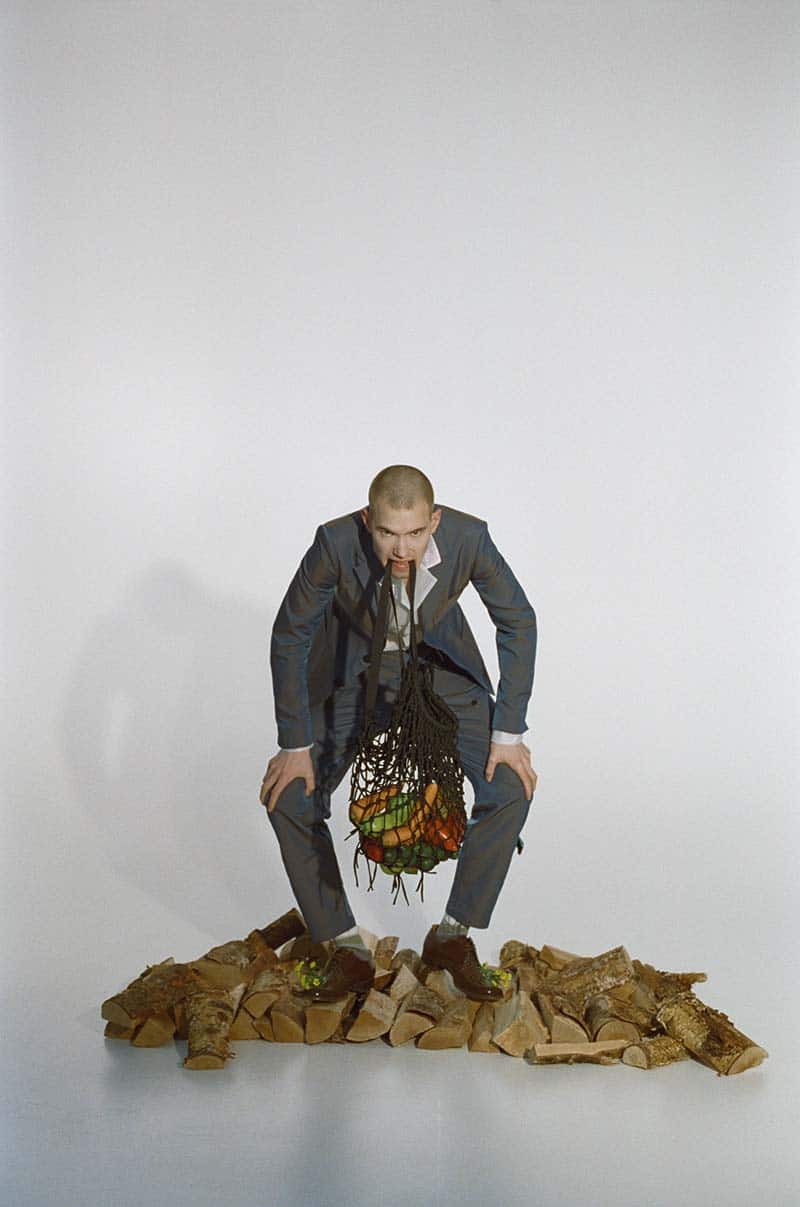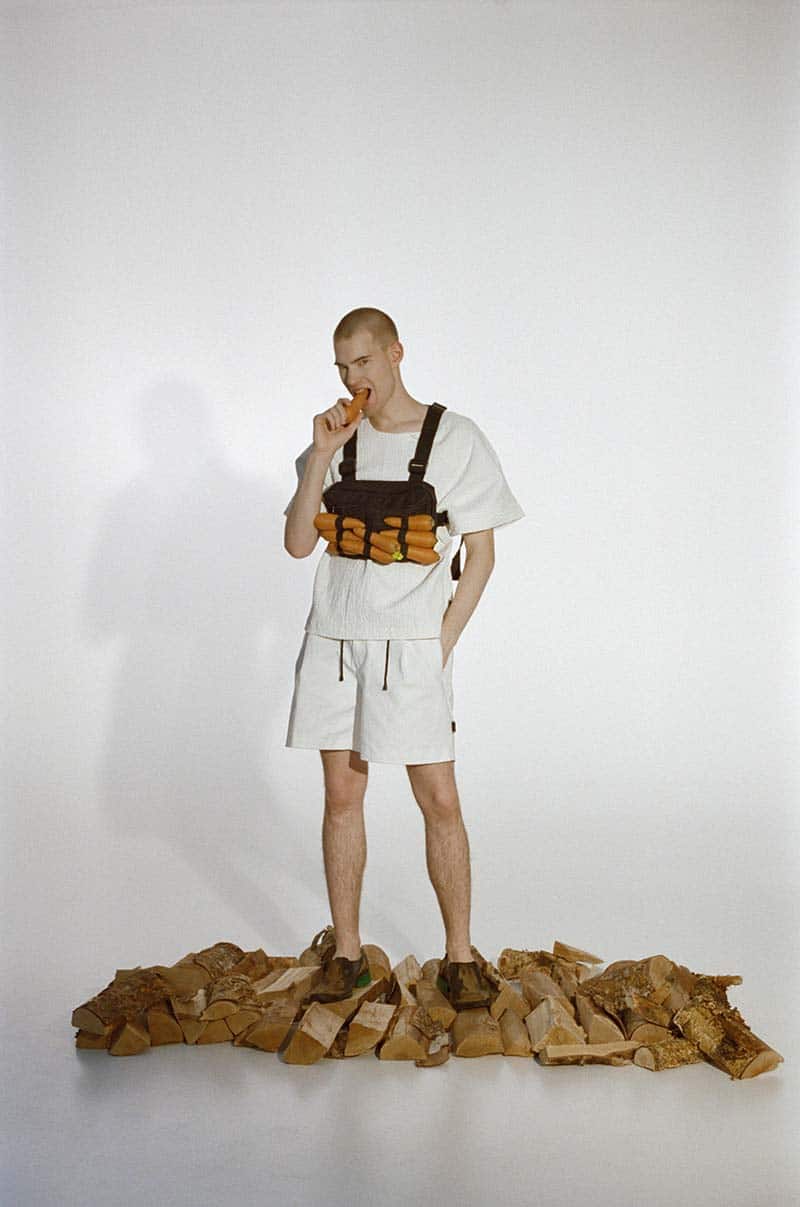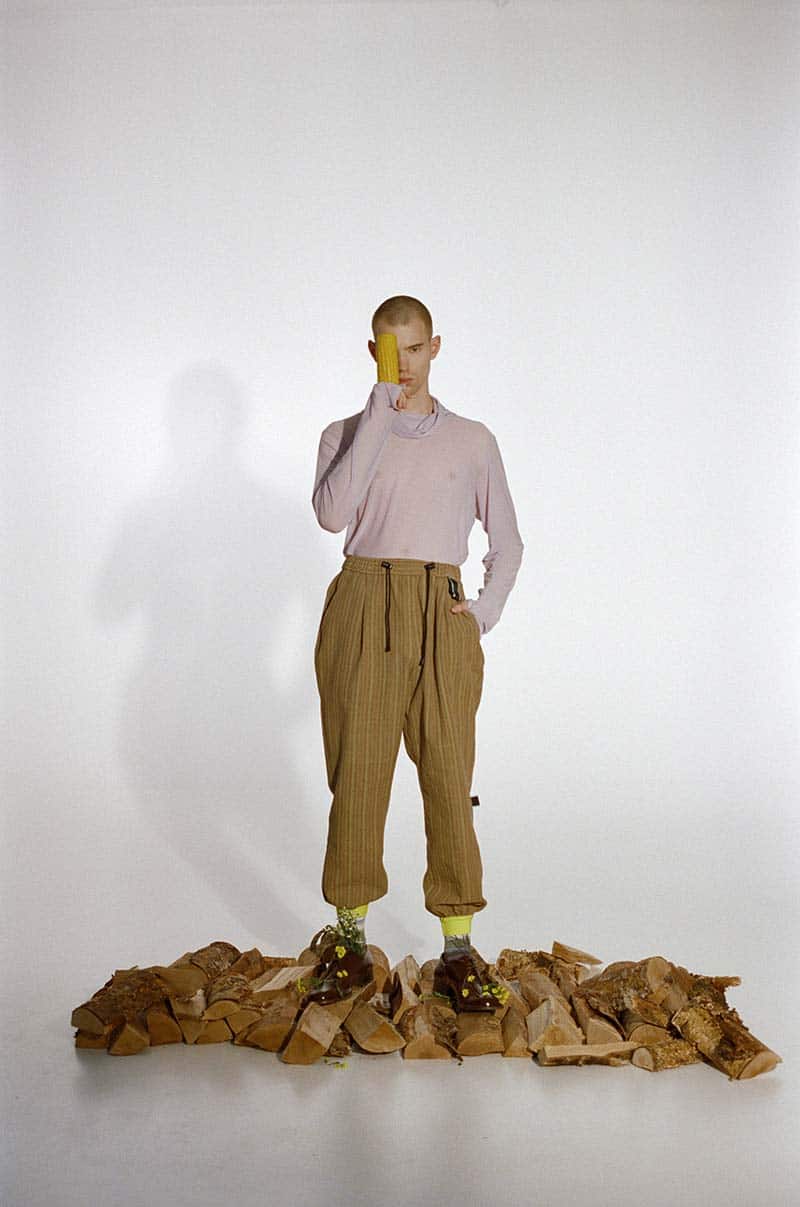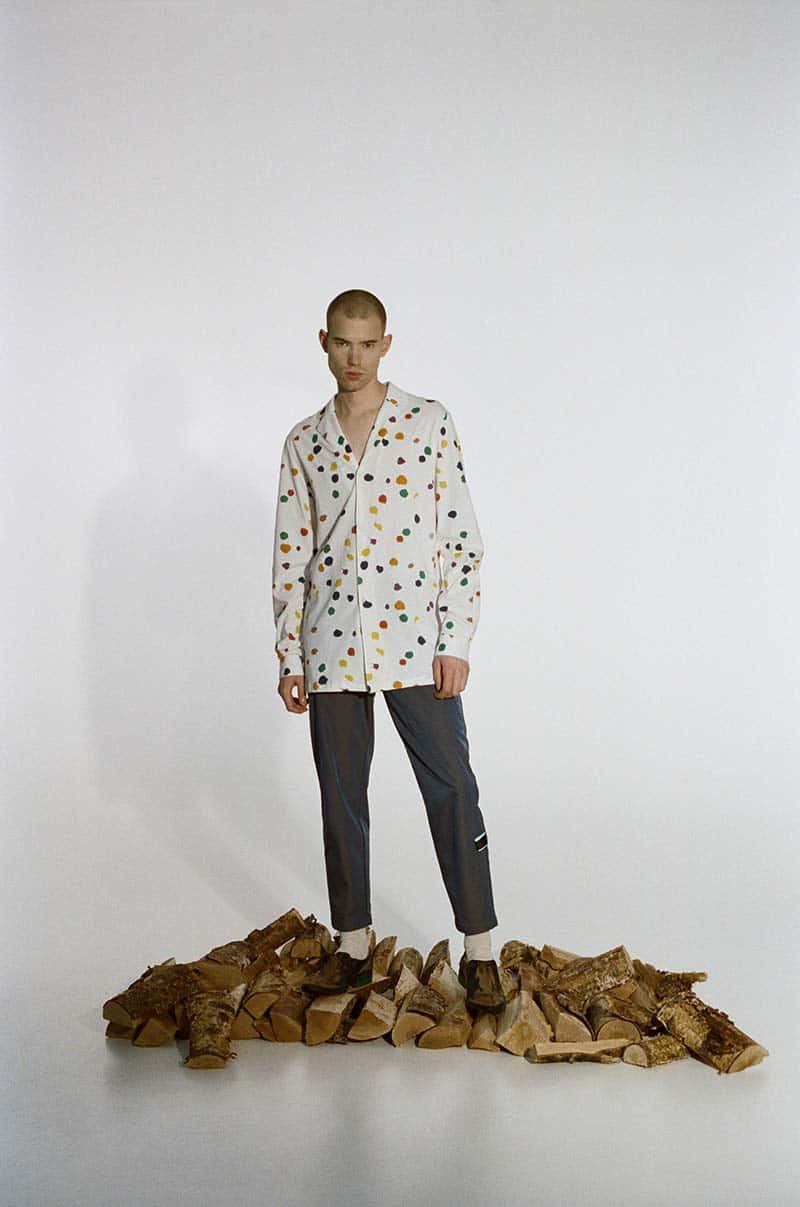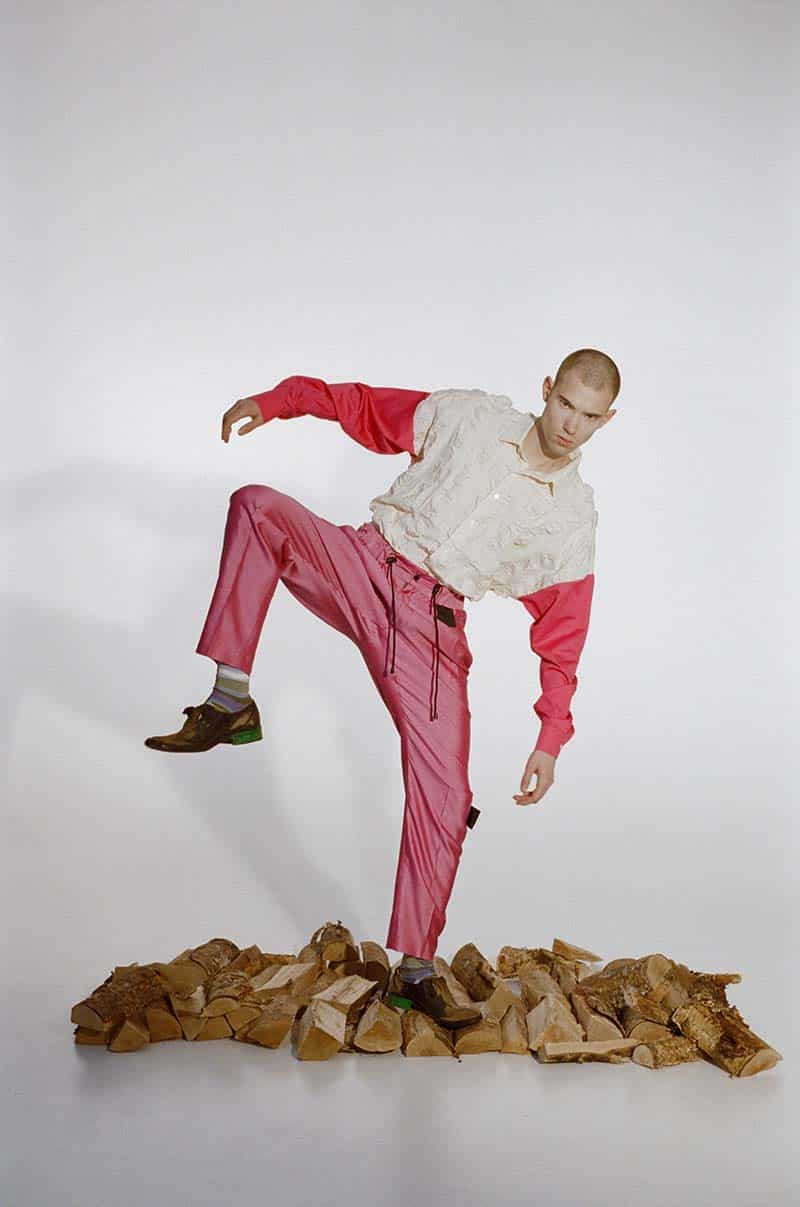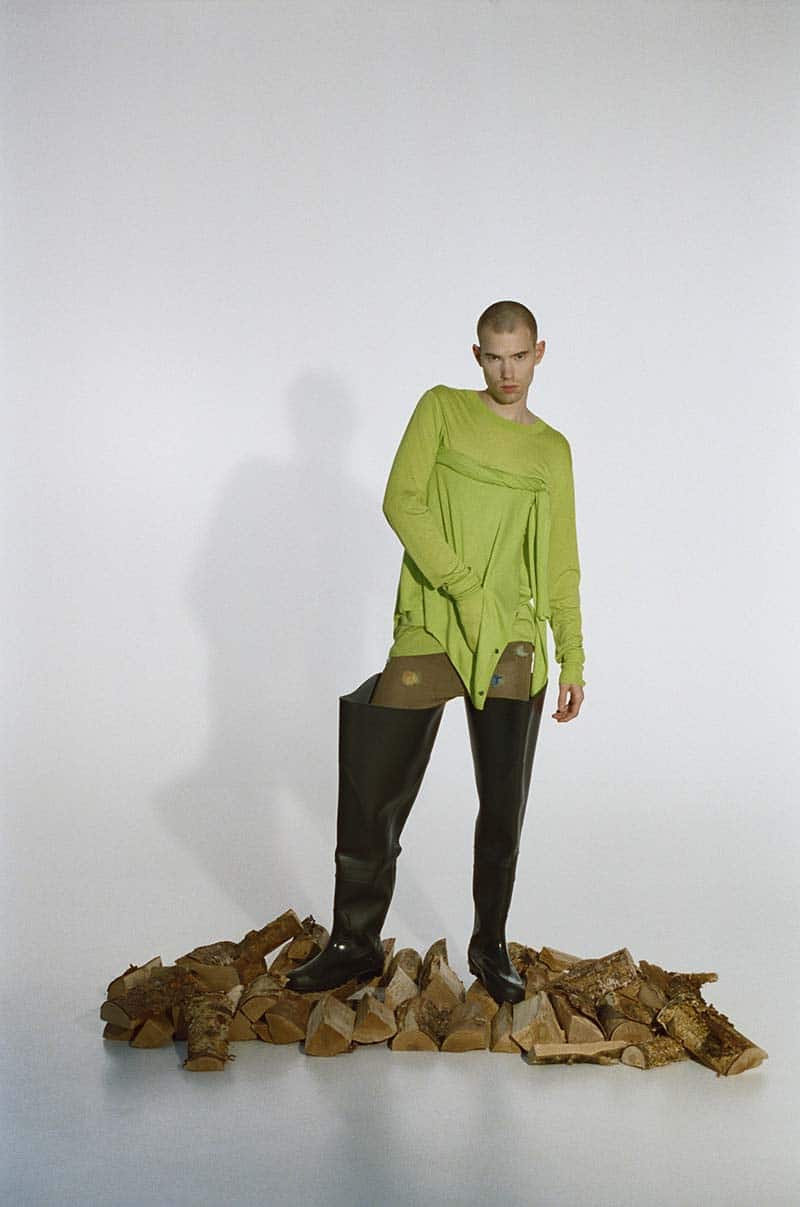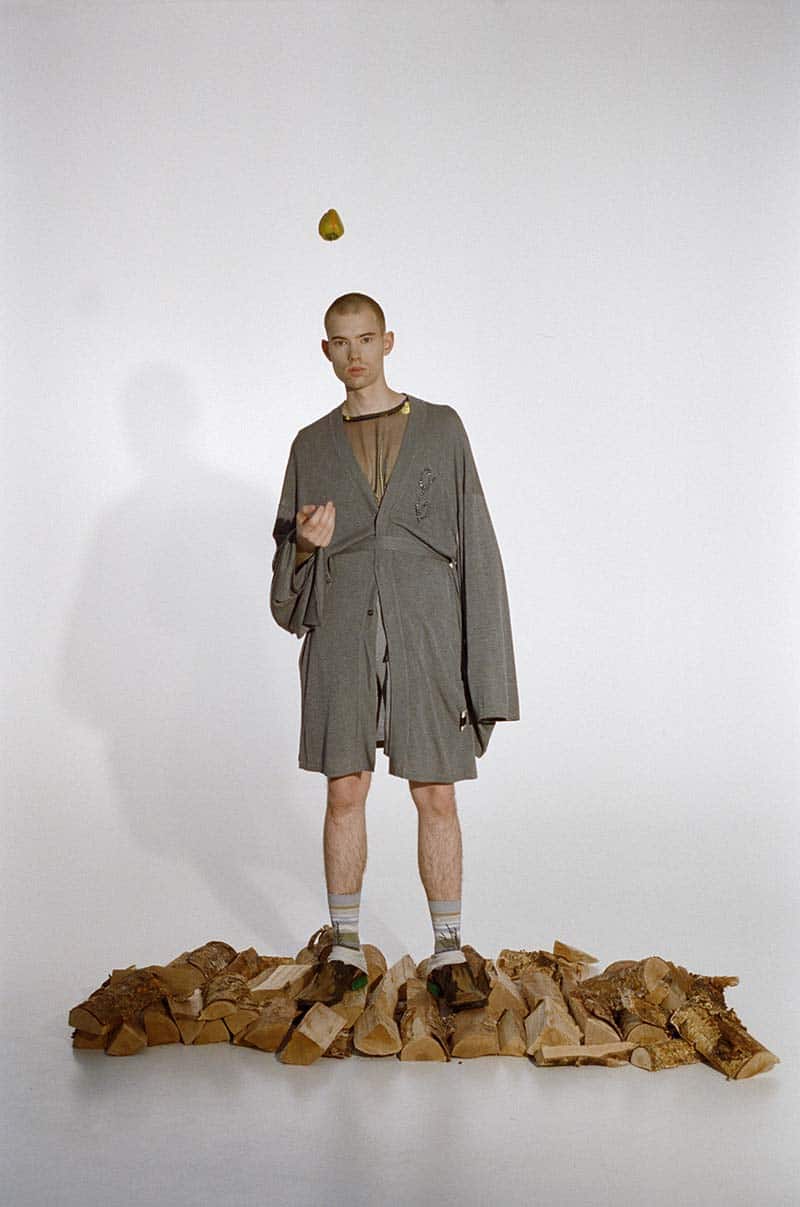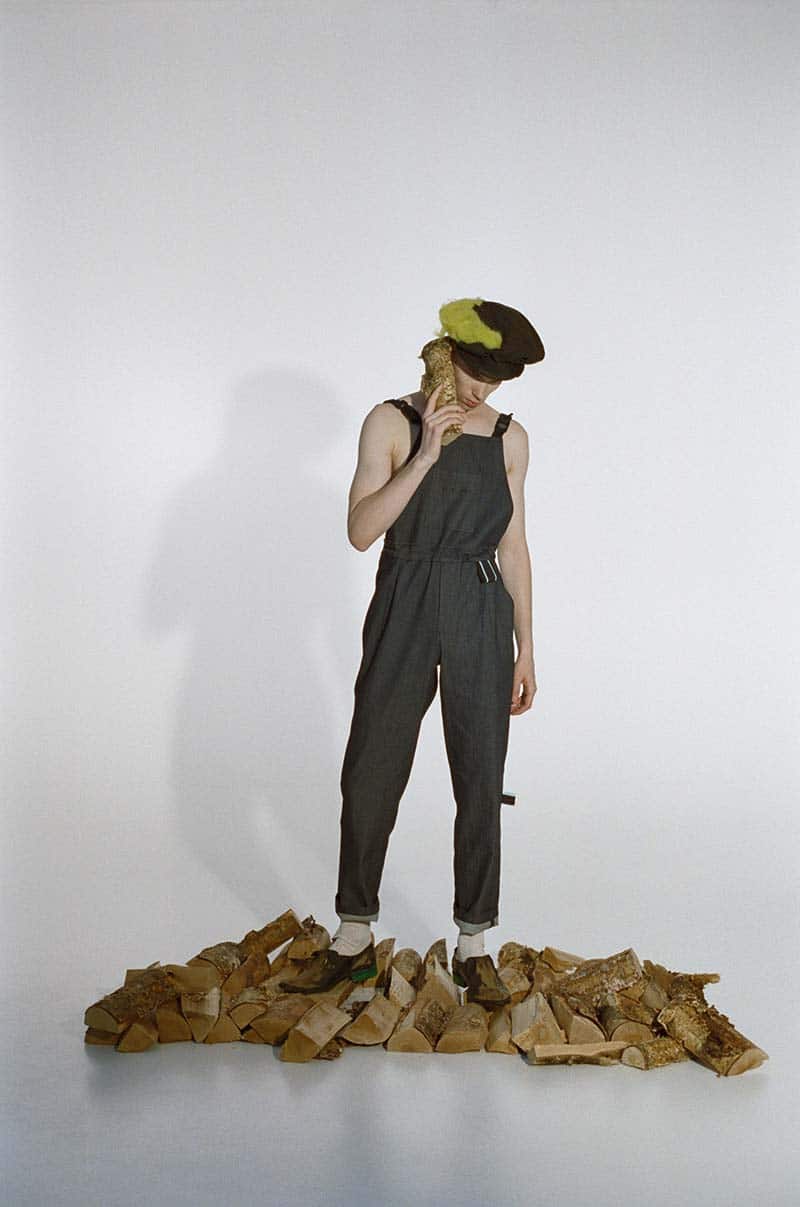 Russian menswear designer Artem Shumov presents his new Spring-Summer 2022 collection.
"As always I try to reflect on my life through design. It helps me to accept reality, especially now, when we have so many new rules and restrictions. A city boy picking apples on a farm – this is the mood of this collection. Mixing styles, colors, fabrics with no judgment, but pure joy from the process". – Artem Shumov
After taking a mental health break and spending it in the countryside of Russia, the designer focuses his creativity on bright colors, handcrafted fabrics and mixing different styles up.
The collection combines vinyl leather coats with tracksuits, classic suits with denim overalls and farm boots. Basic shades of blue, gray and white with the popping of electric lavender and muted fuchsia are featured in various textures: soft knitwear, dense denim, translucent silk and smooth linen.
The lookbook styled with huge fishing boots, real carrots and wildflowers refers to the countryside and emphasizes the bright, bold and fun mood of the new collection.
Artem Shumov is a menswear brand established in Russia. Artem is the winner of several international design contests. In 2012 famous American designer, Thom Browne inspired Artem to create his own label after seeing Shumov's drafts for the men's line. In recent years Artem Shumov has become one of the most popular menswear designers in Russia doing 3 seasons at Aurora Fashion Week Russia and then 4 seasons at Mercedez-Benz Fashion Week Russia. Capsule collections were also featured at Tranoi Showroom in Paris and at International Fashion Showcase in London. Artem Shumov has collaborated with well-respected Mariinsky Theatre and Russian football club Zenit. After spending 8 years in Shanghai teaching at Istituto Marangoni Artem has moved back to Moscow and continued his academic career as well as working for his own brand. Artem Shumov is currently presented in Moscow (GUM, Section), St. Petersburg (JNBY) and Shanghai (TalkLess).
Credits:
Photographer: Ardonsky @ardonsky
Stylist: Yung Ning Kang @uningkang
Muah: Gaia Khachikyan @cette_girl
Model: Kirill @kid_bykovskii