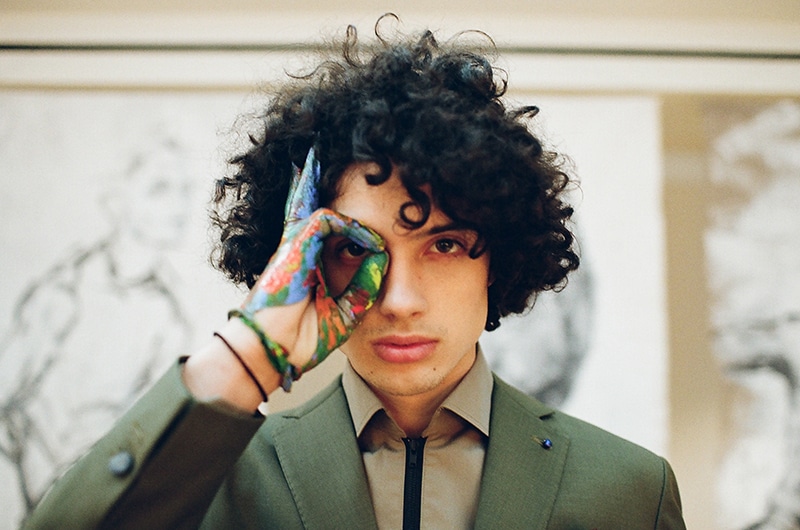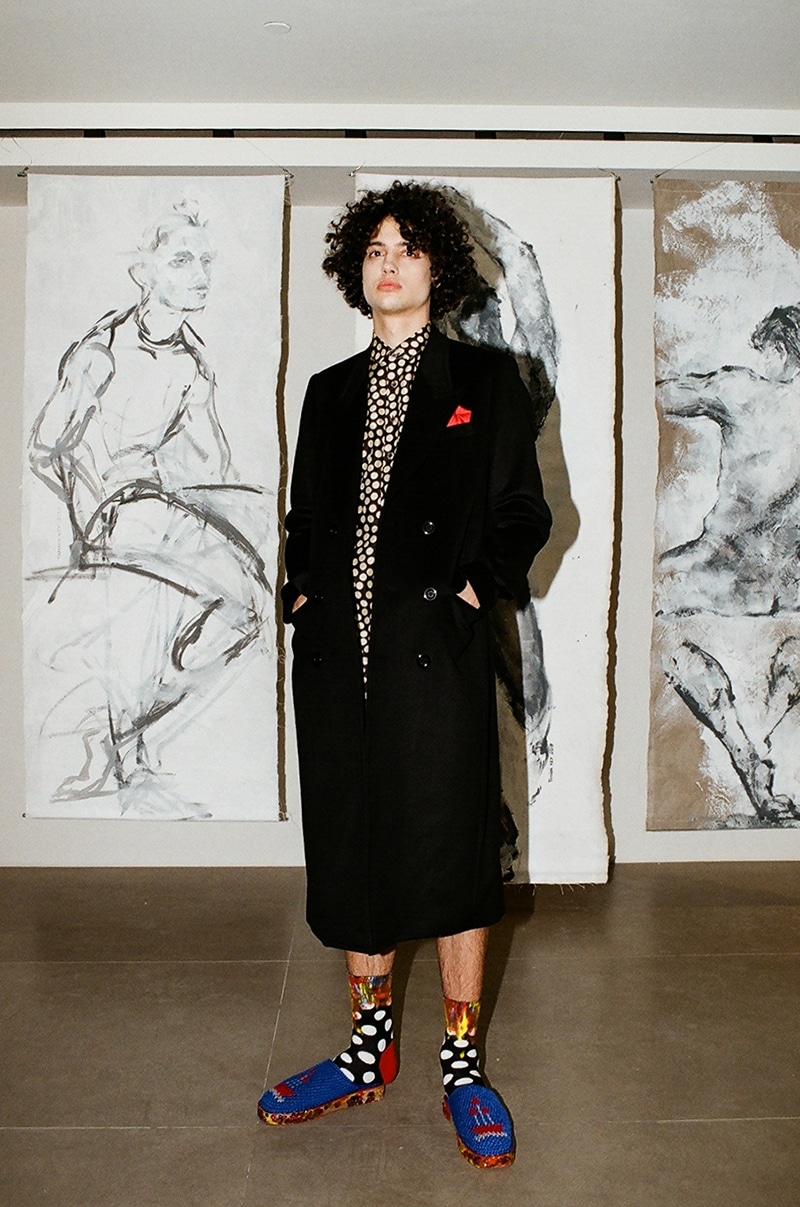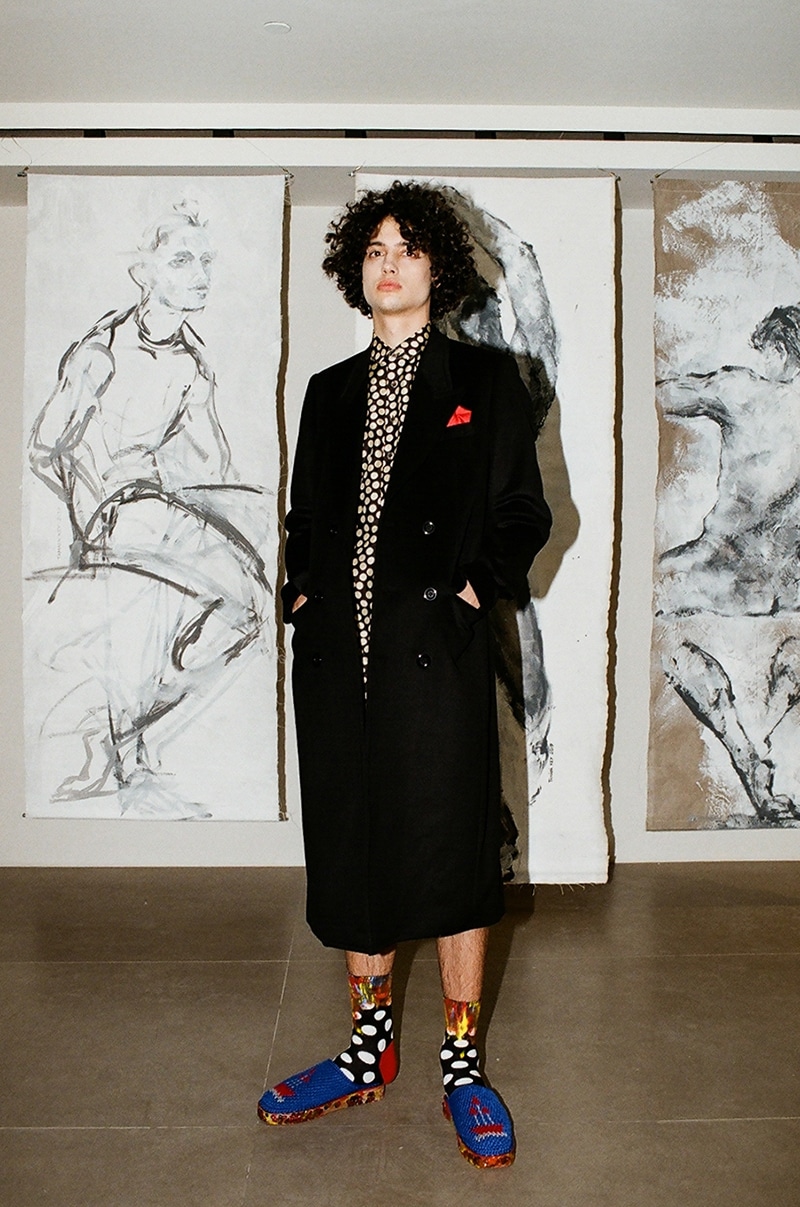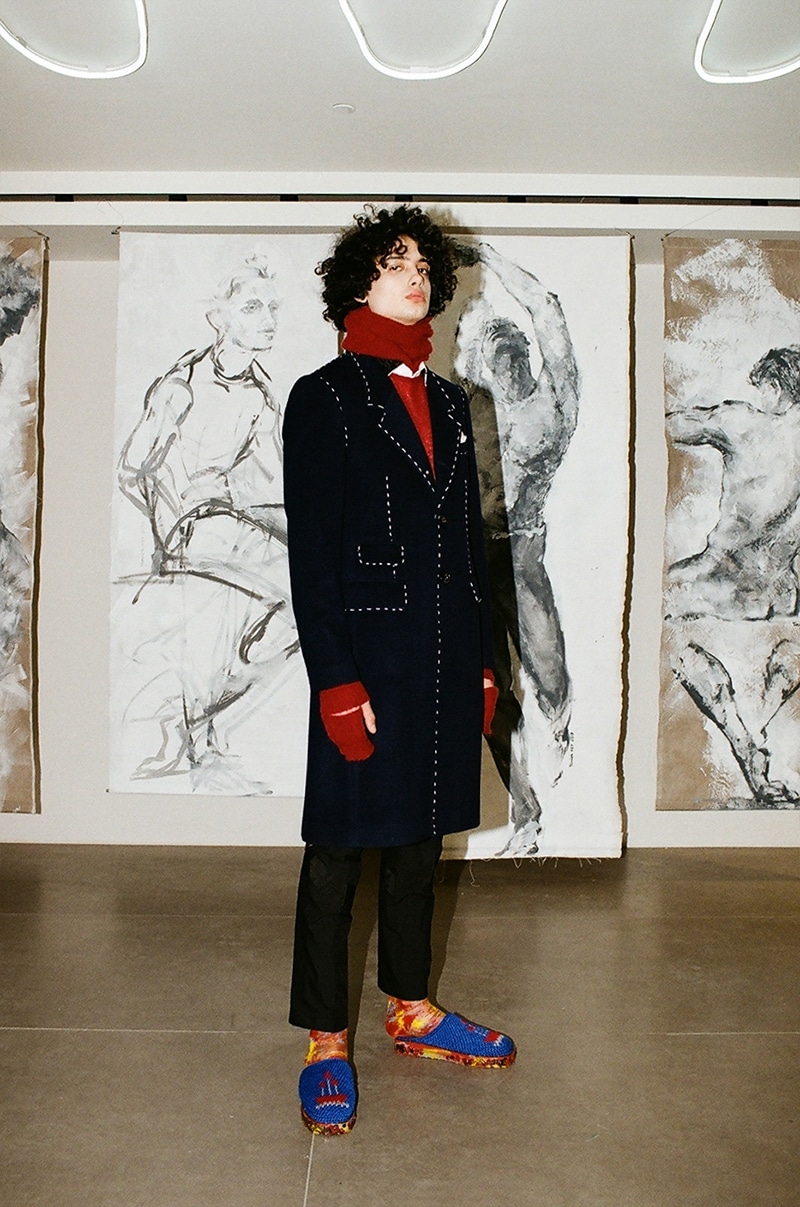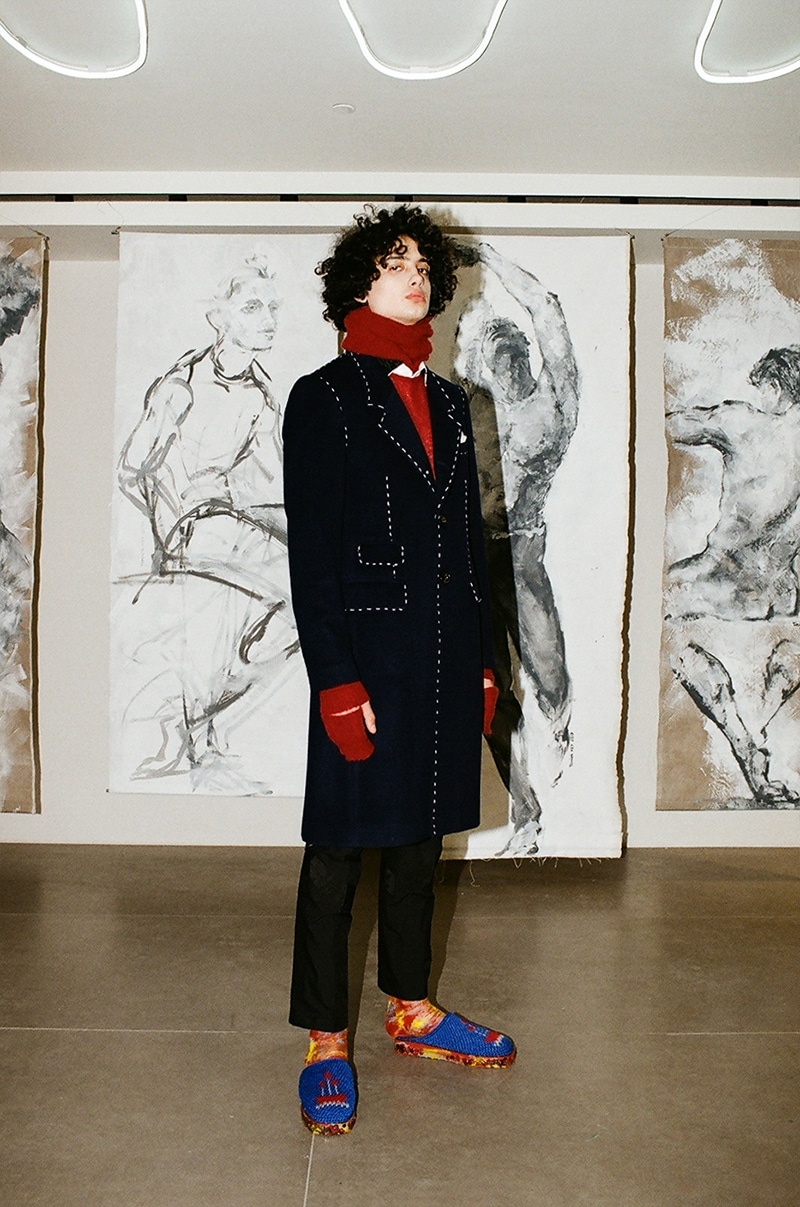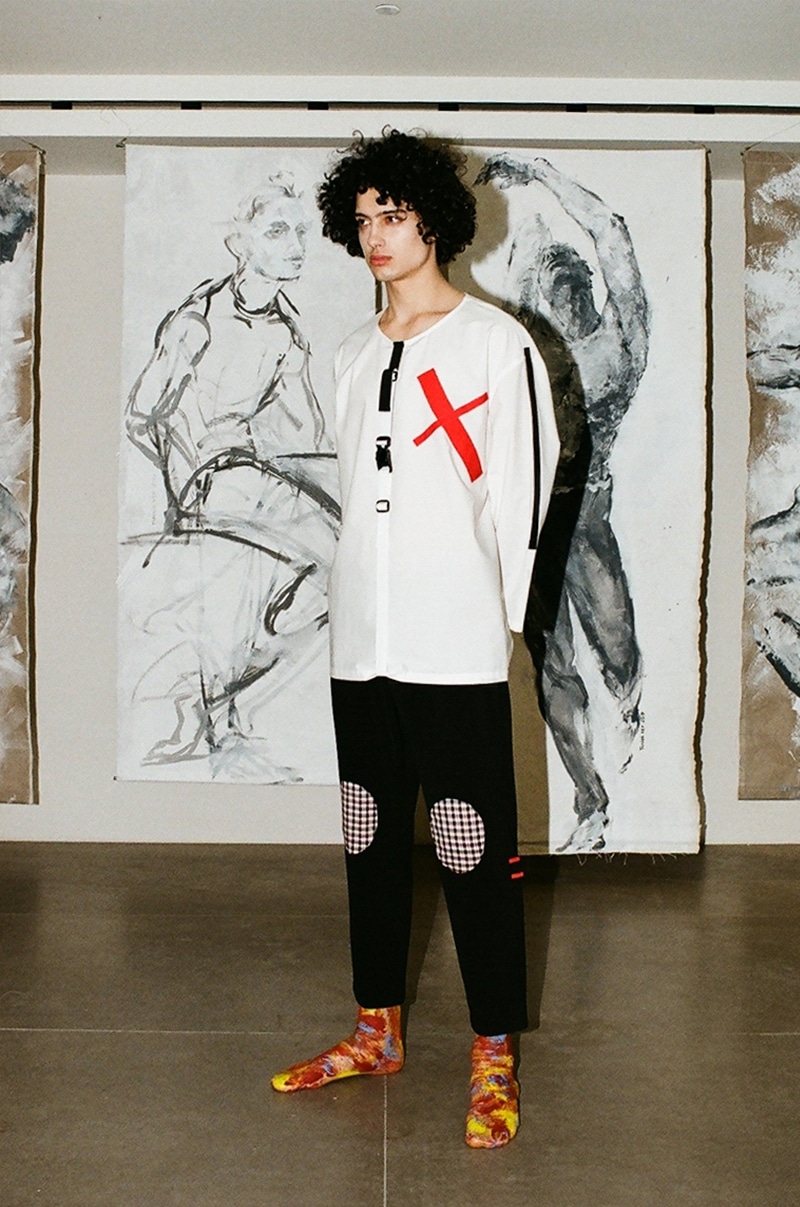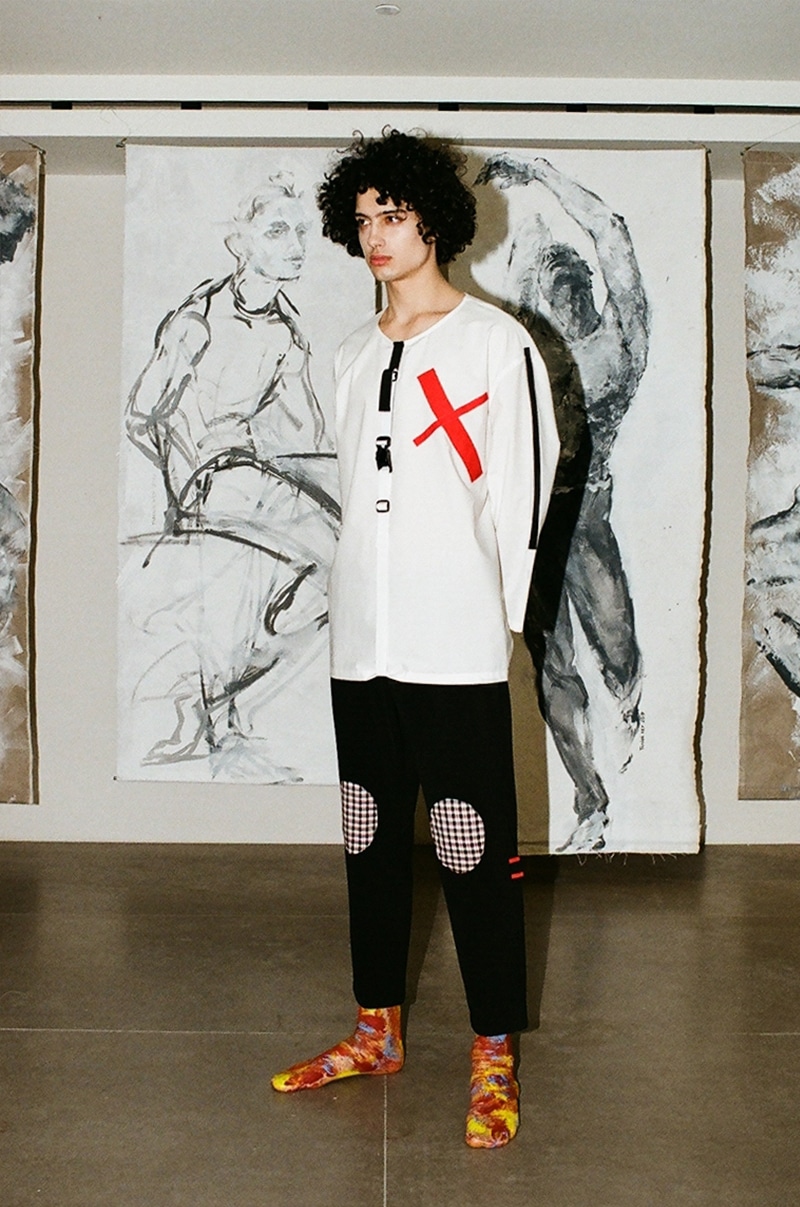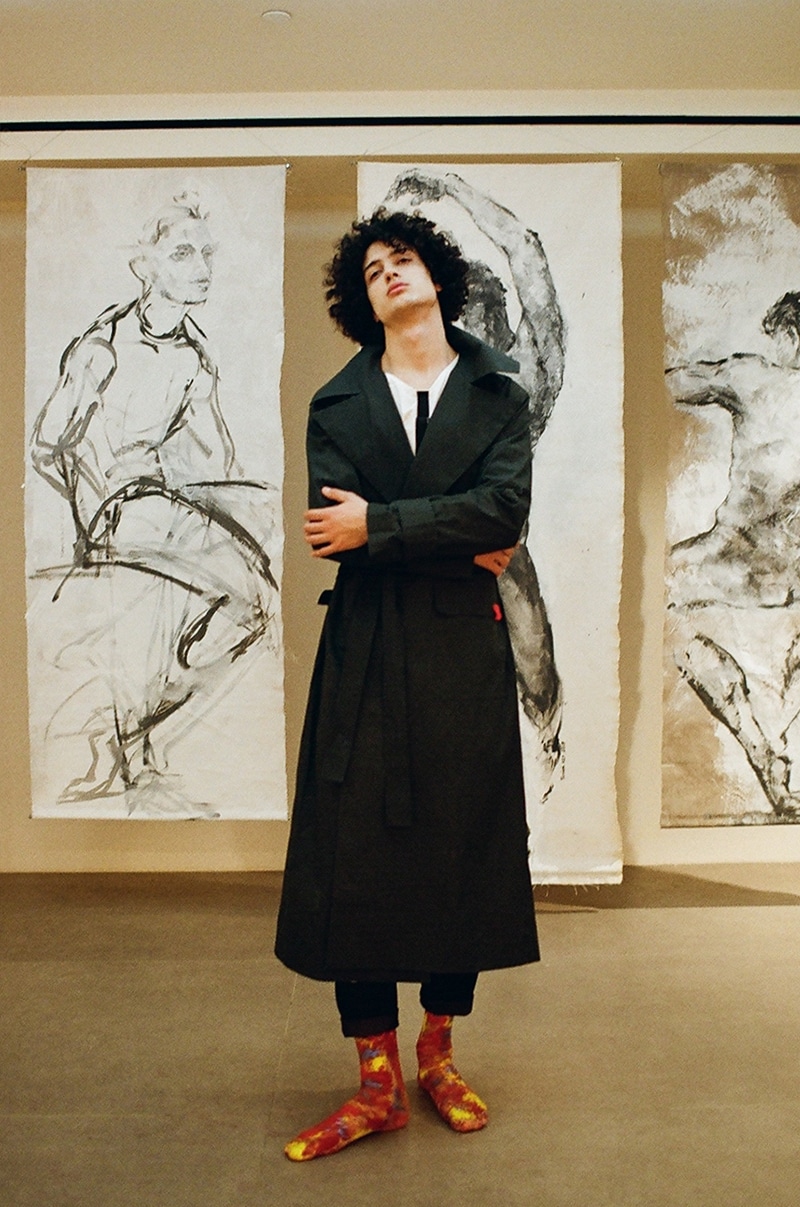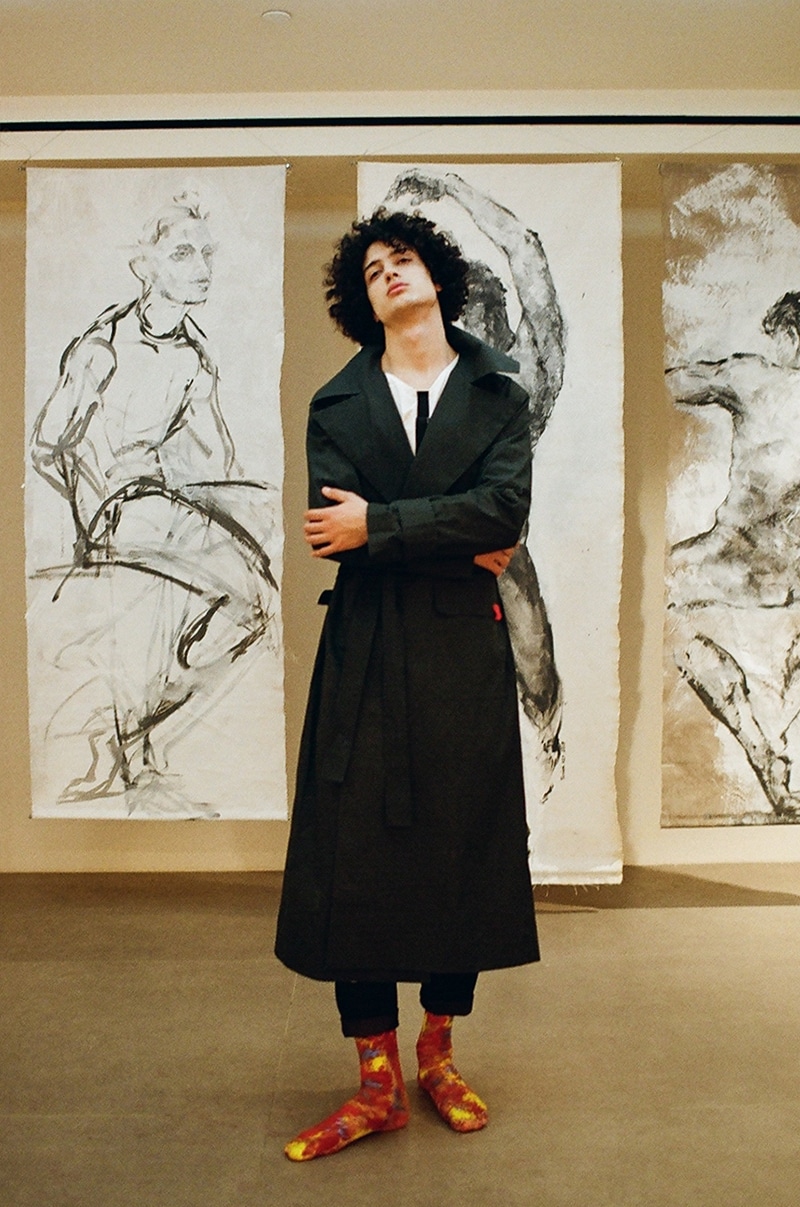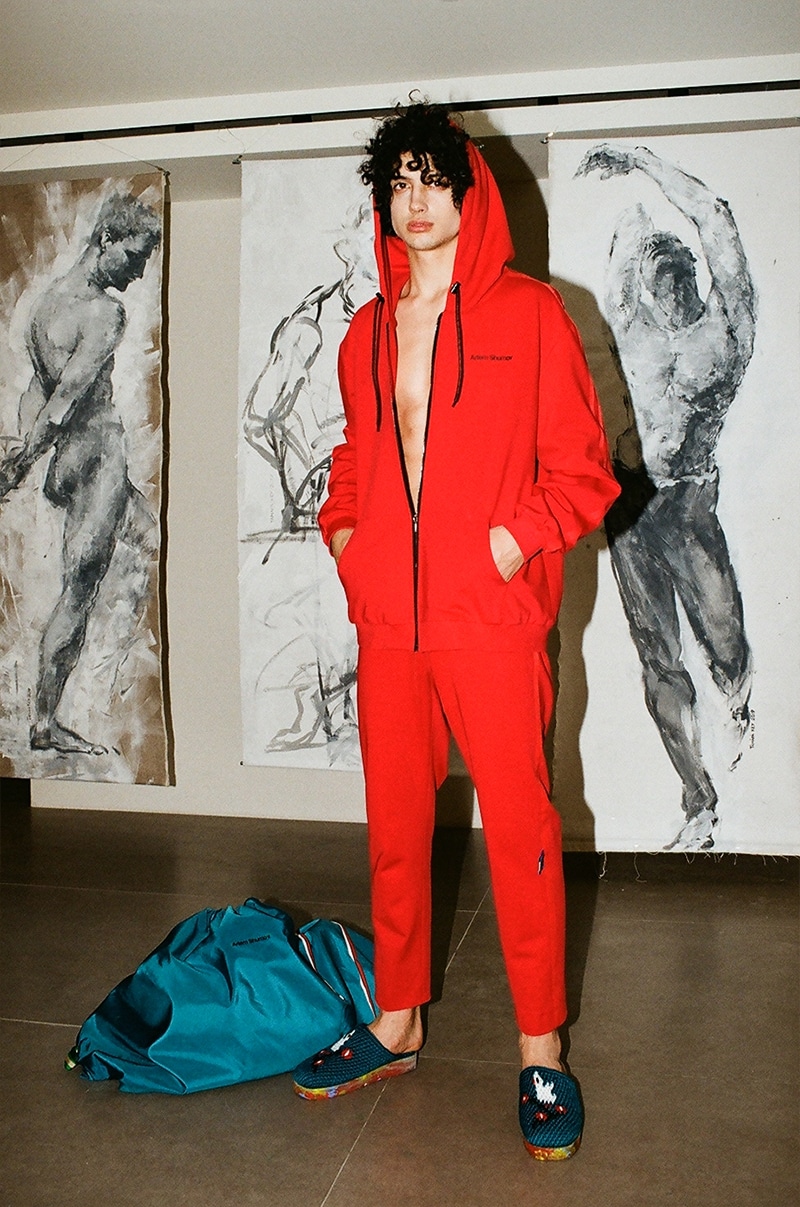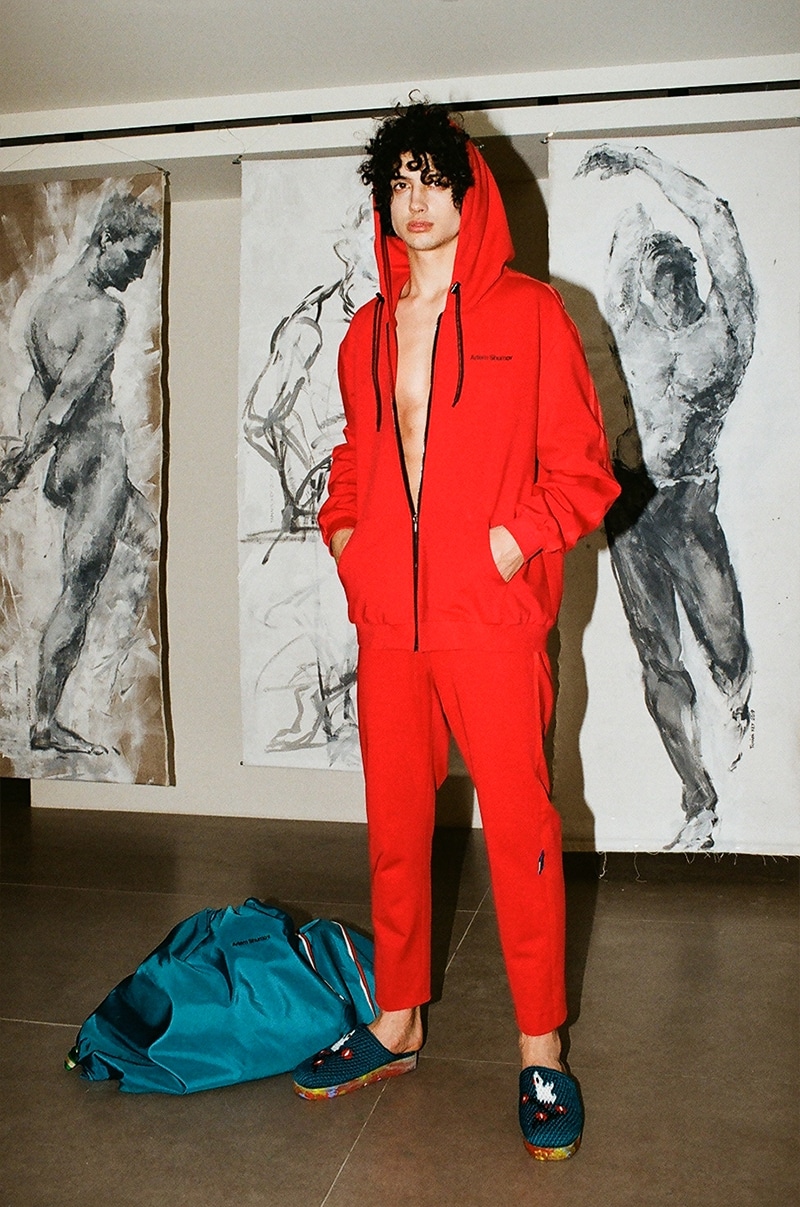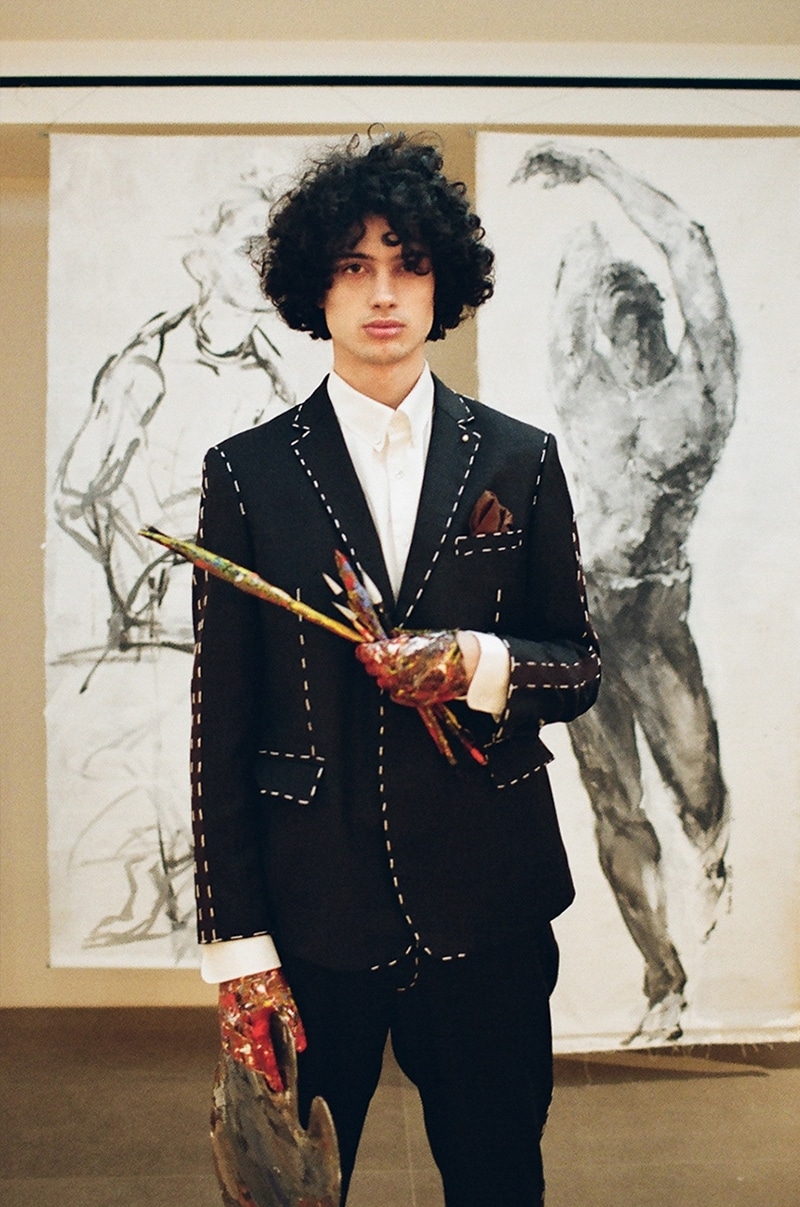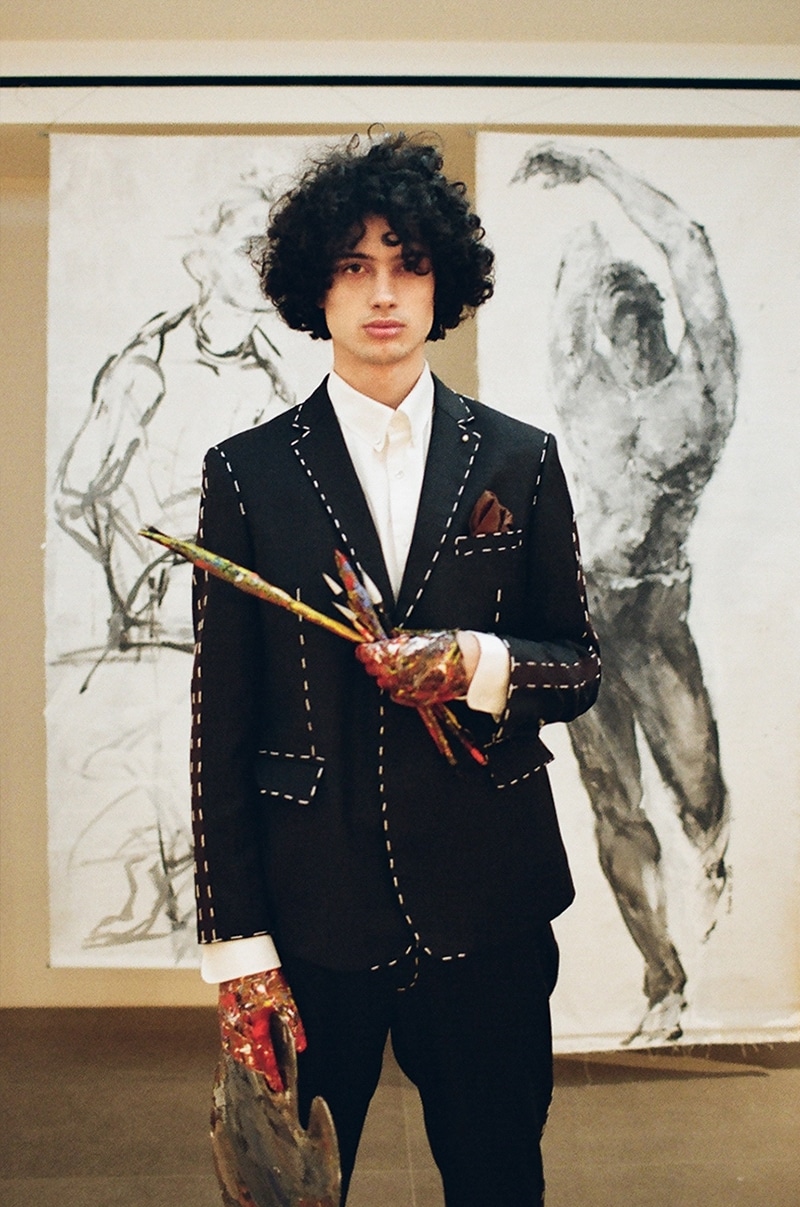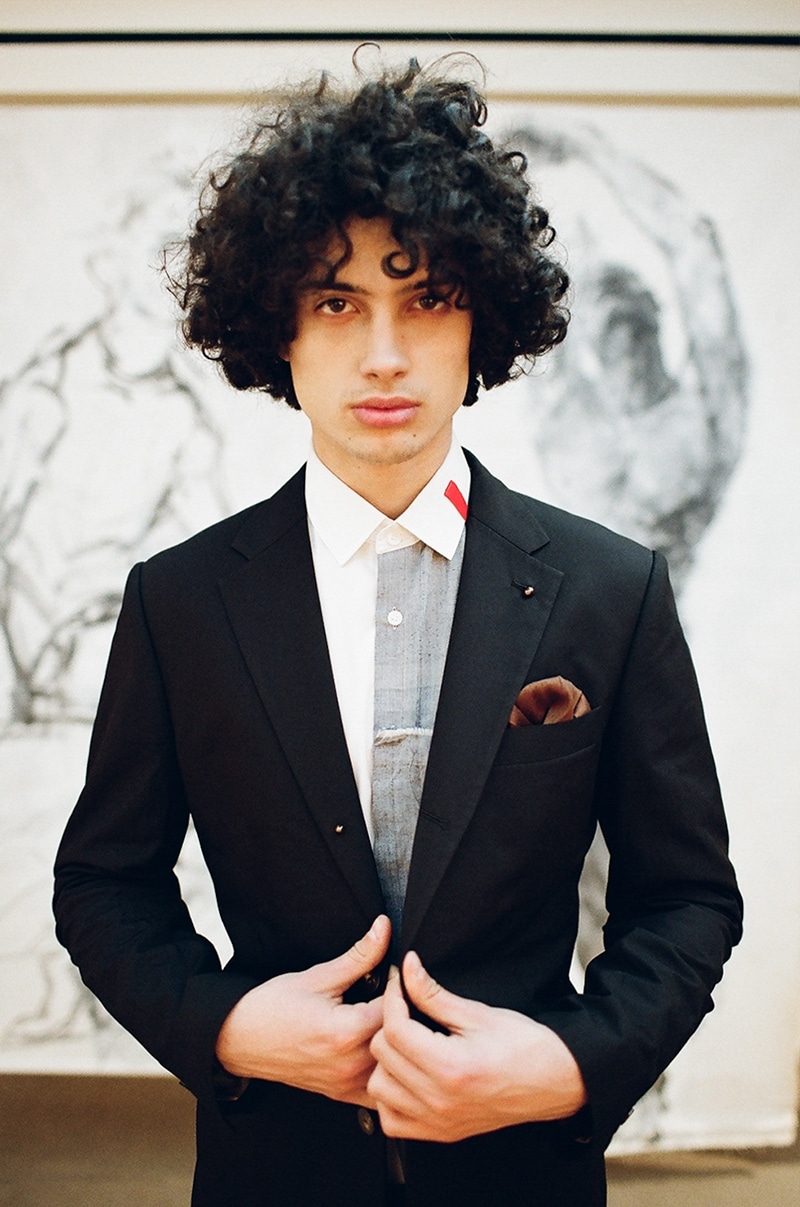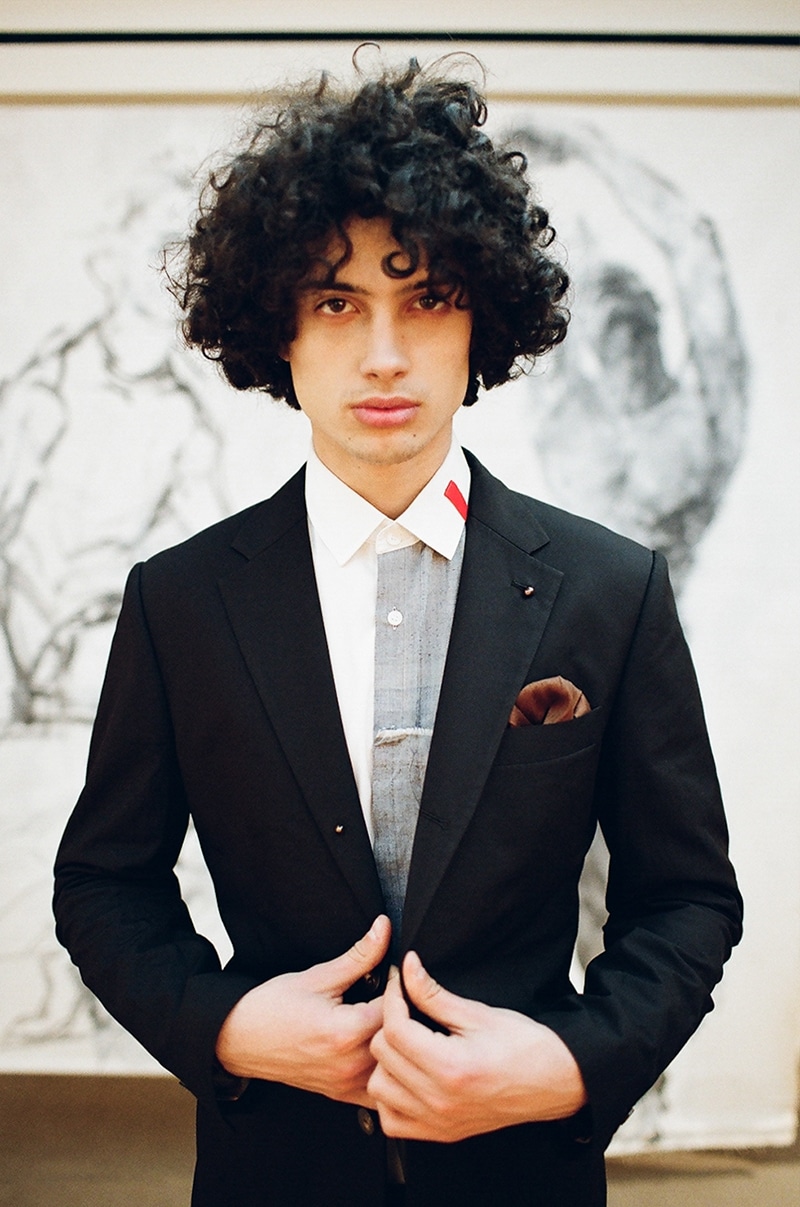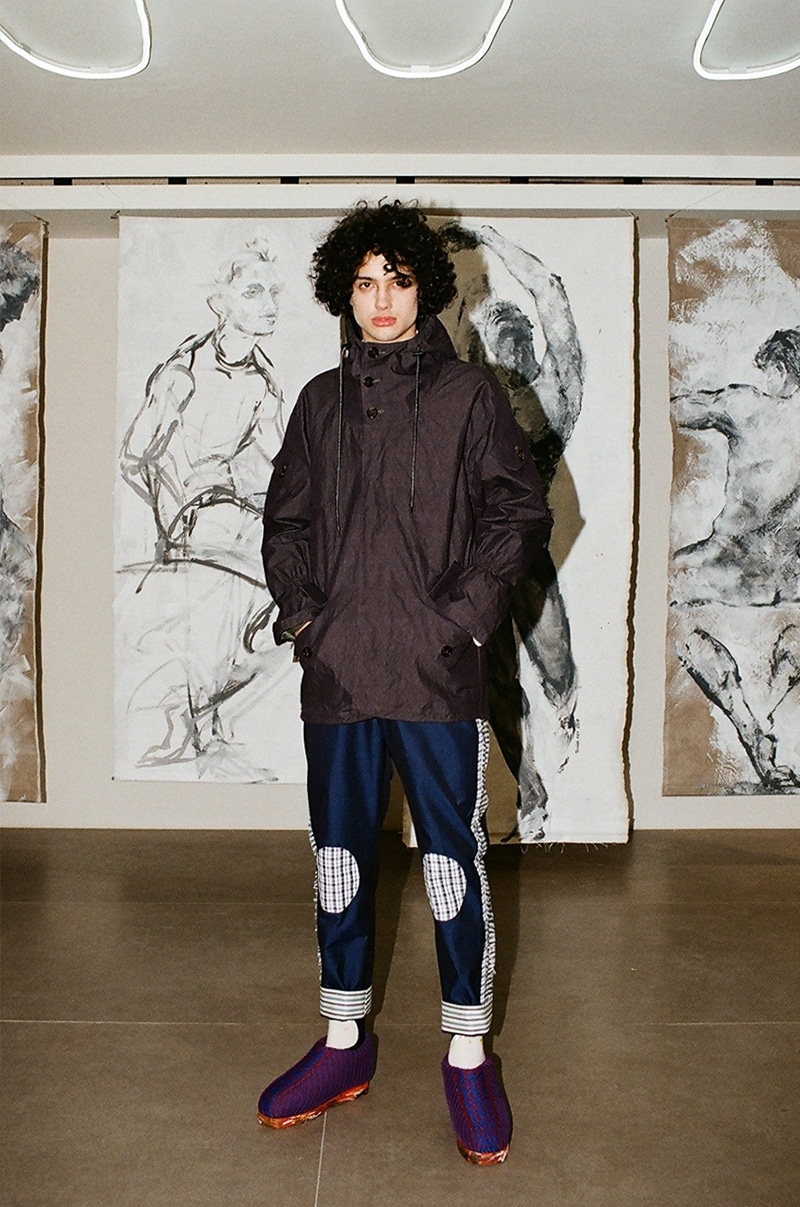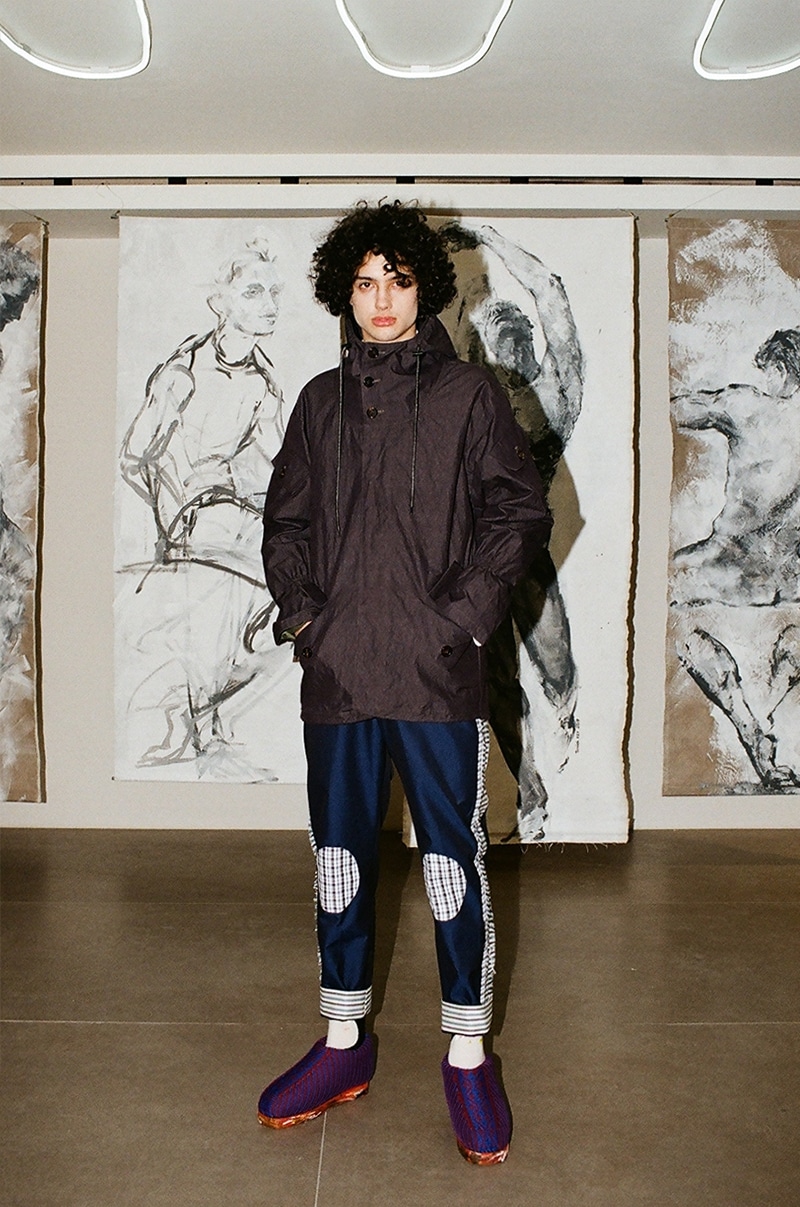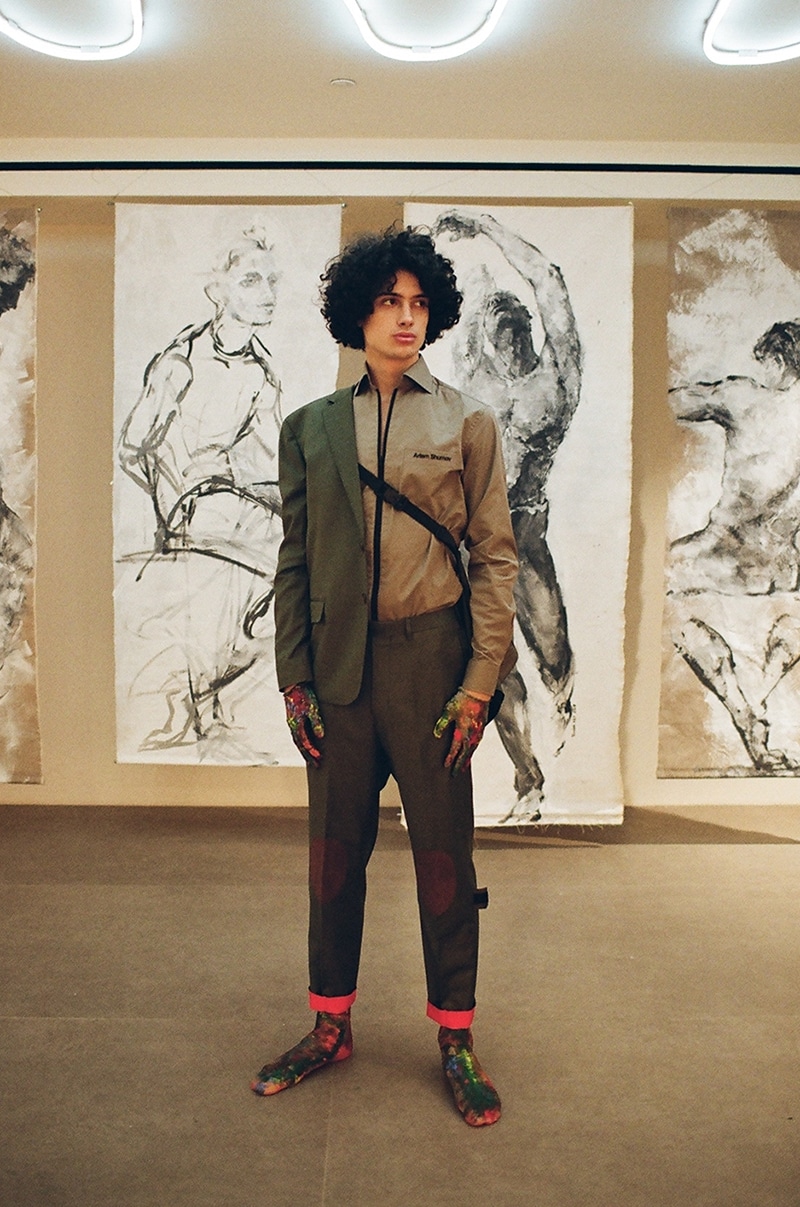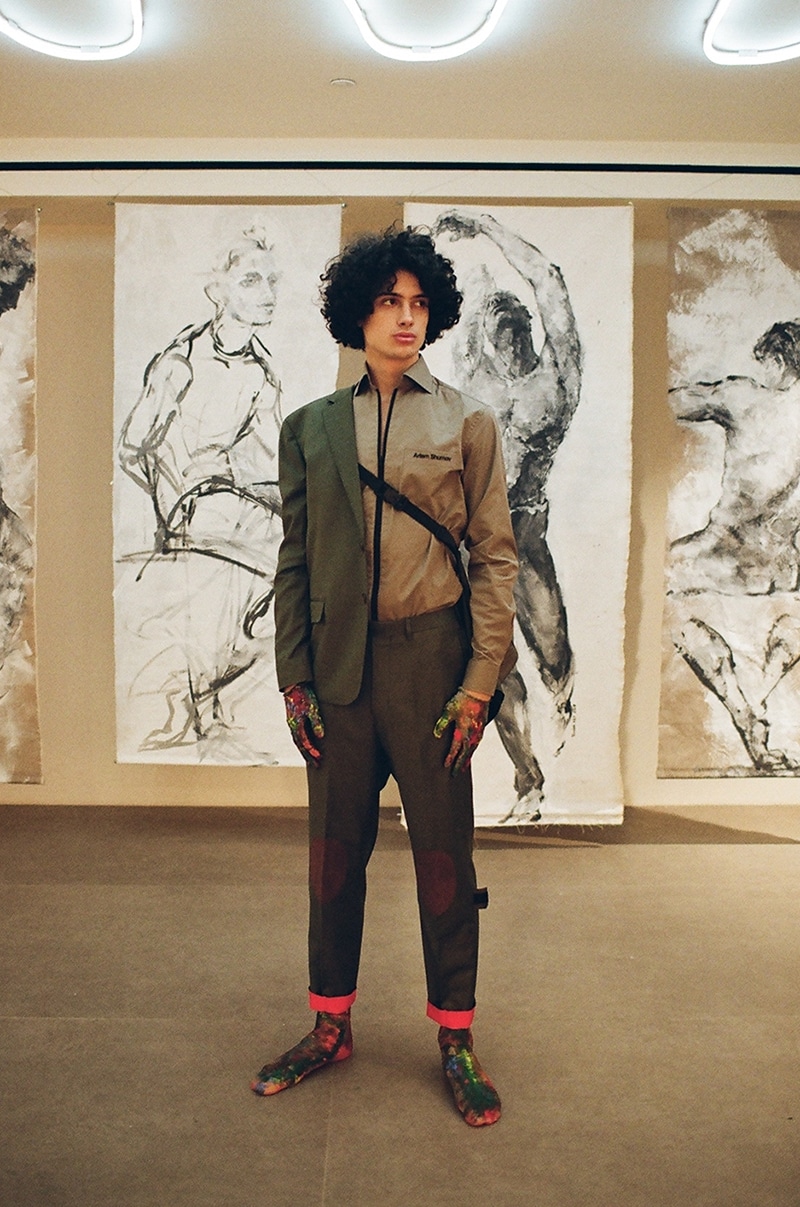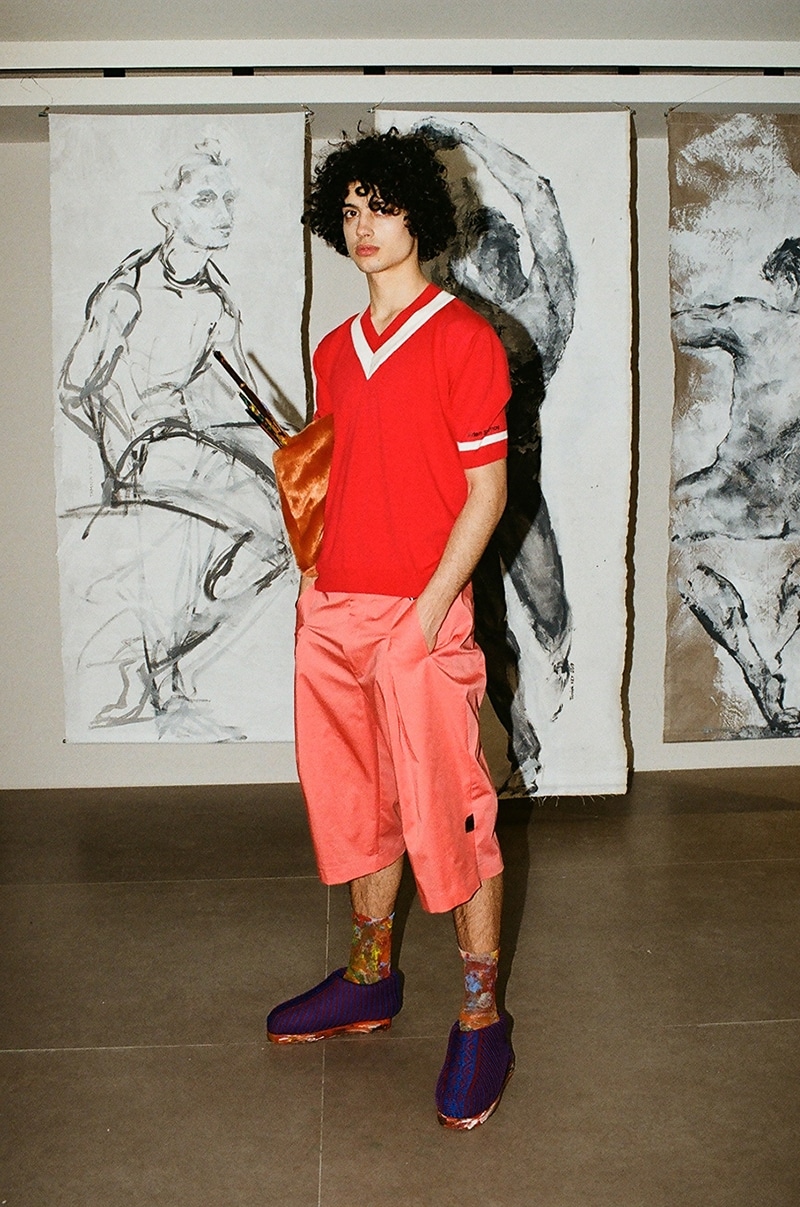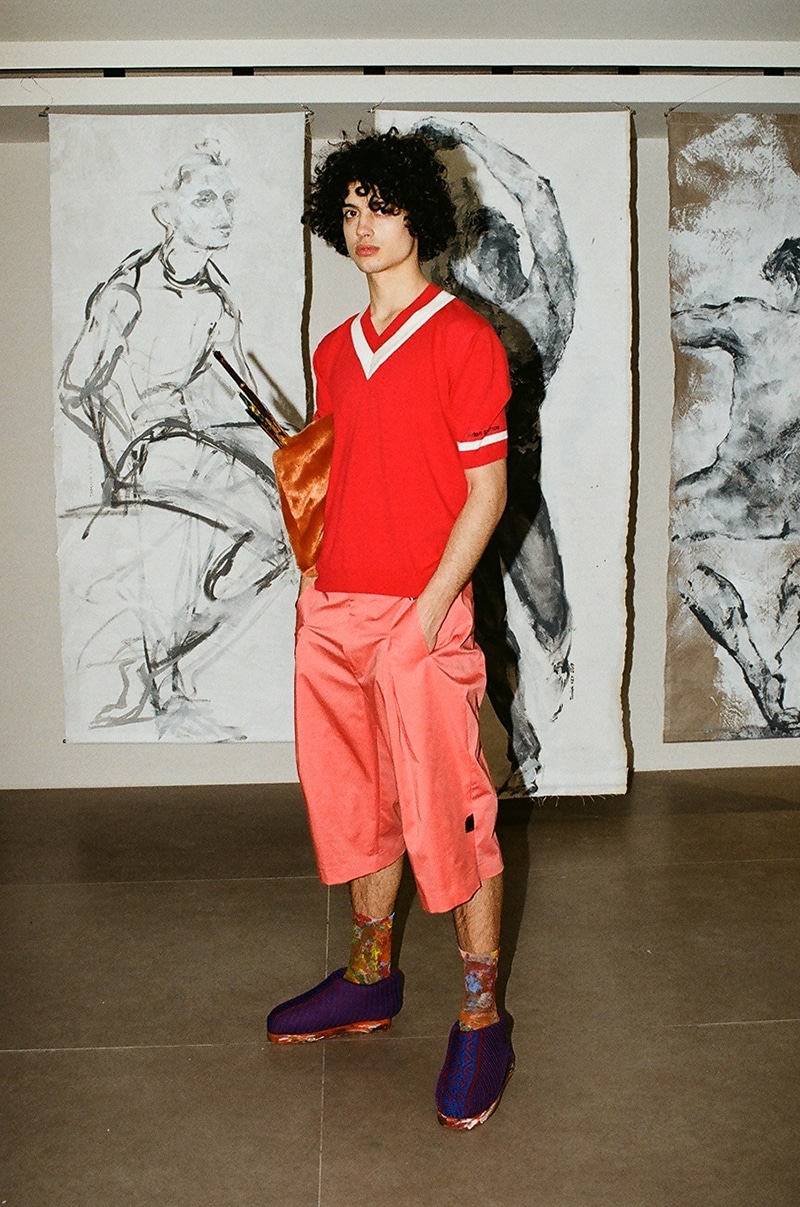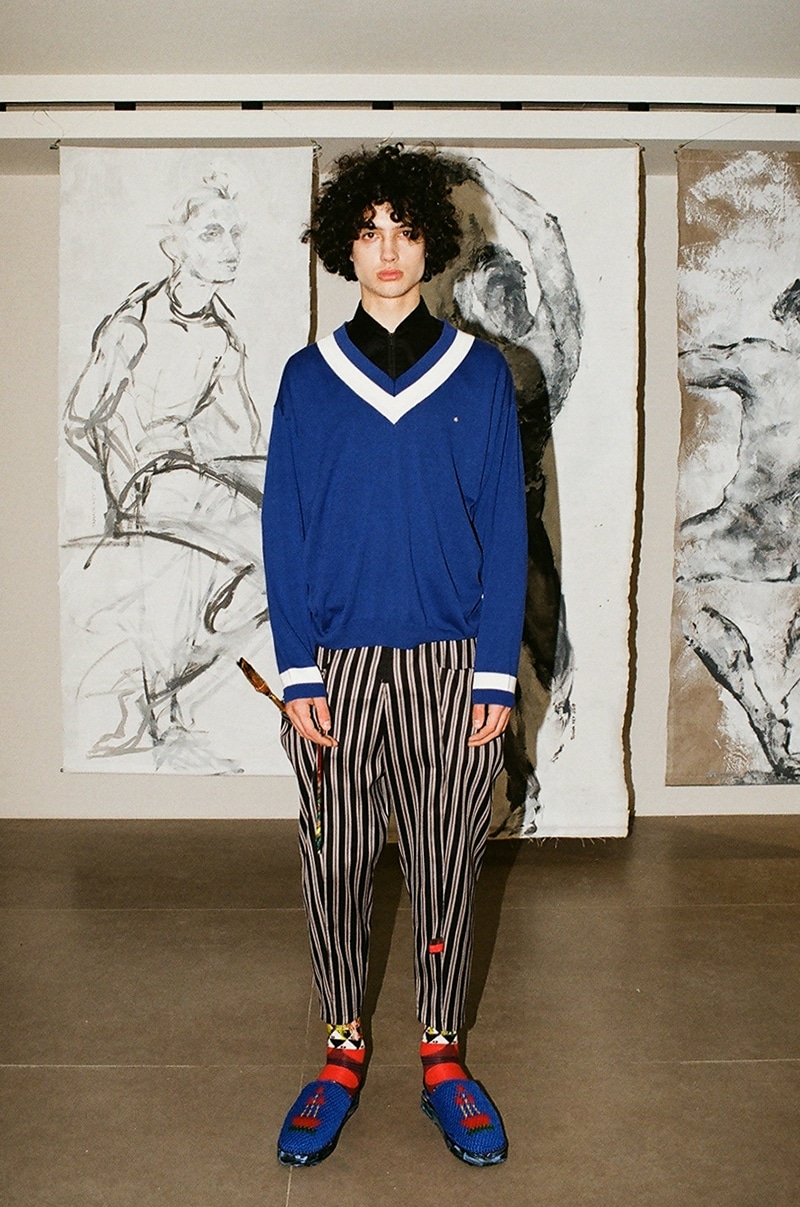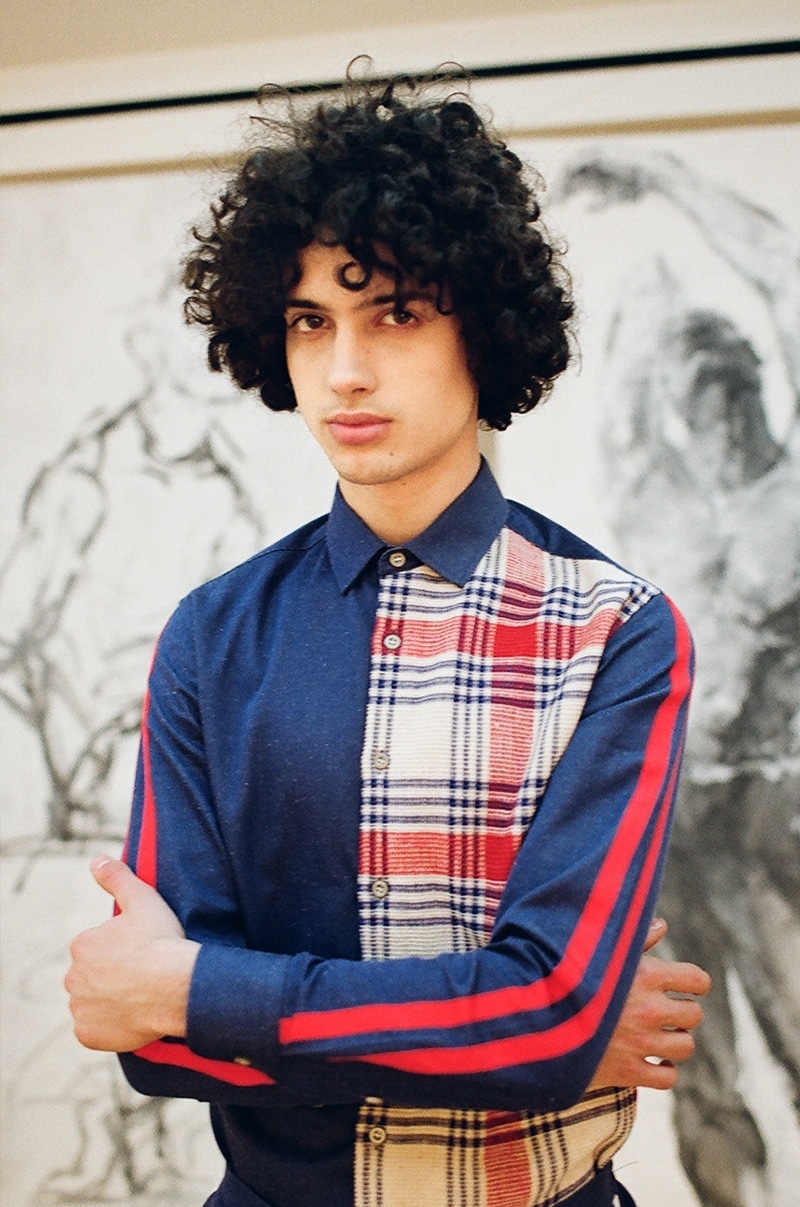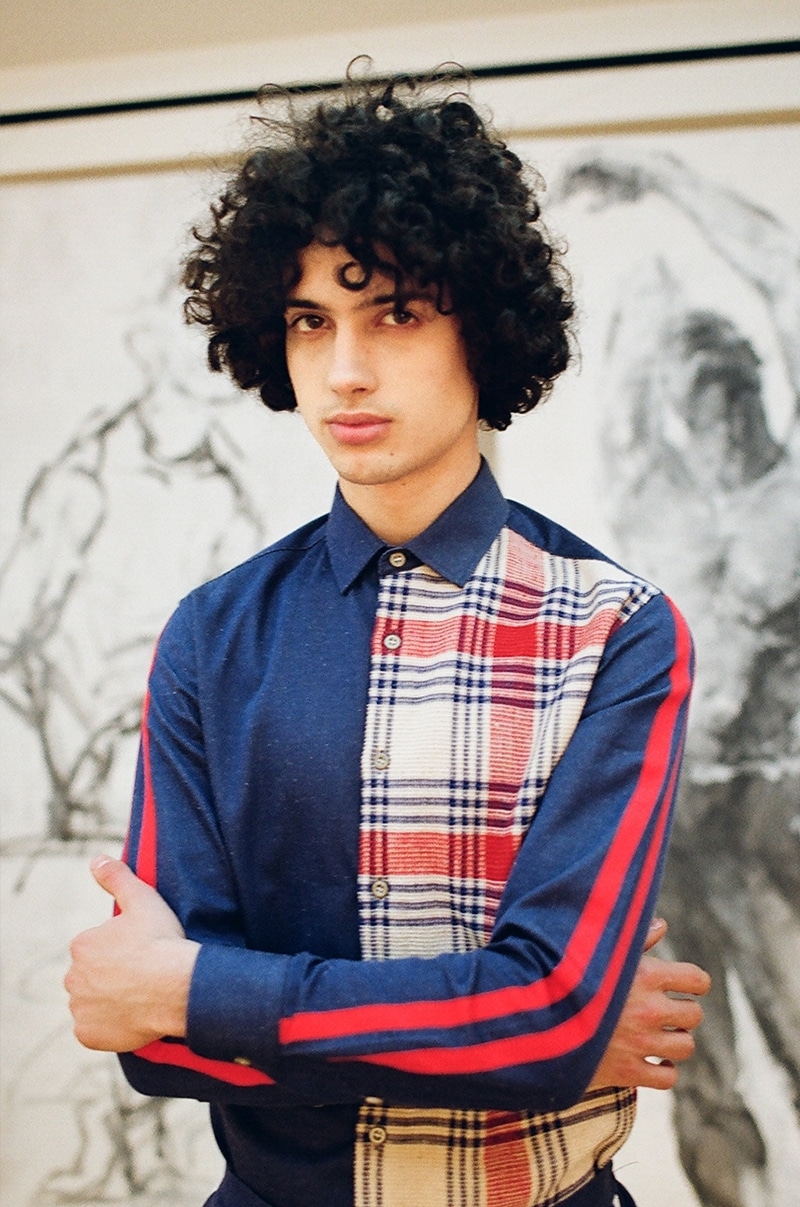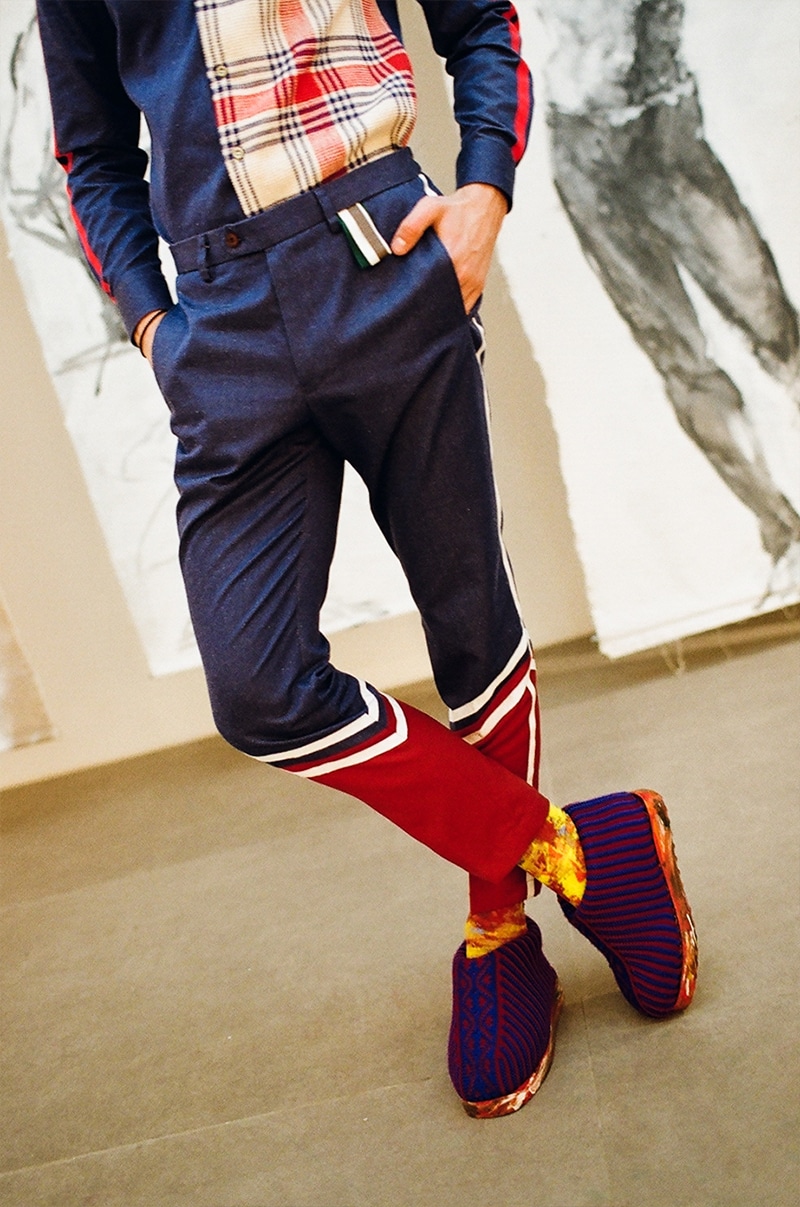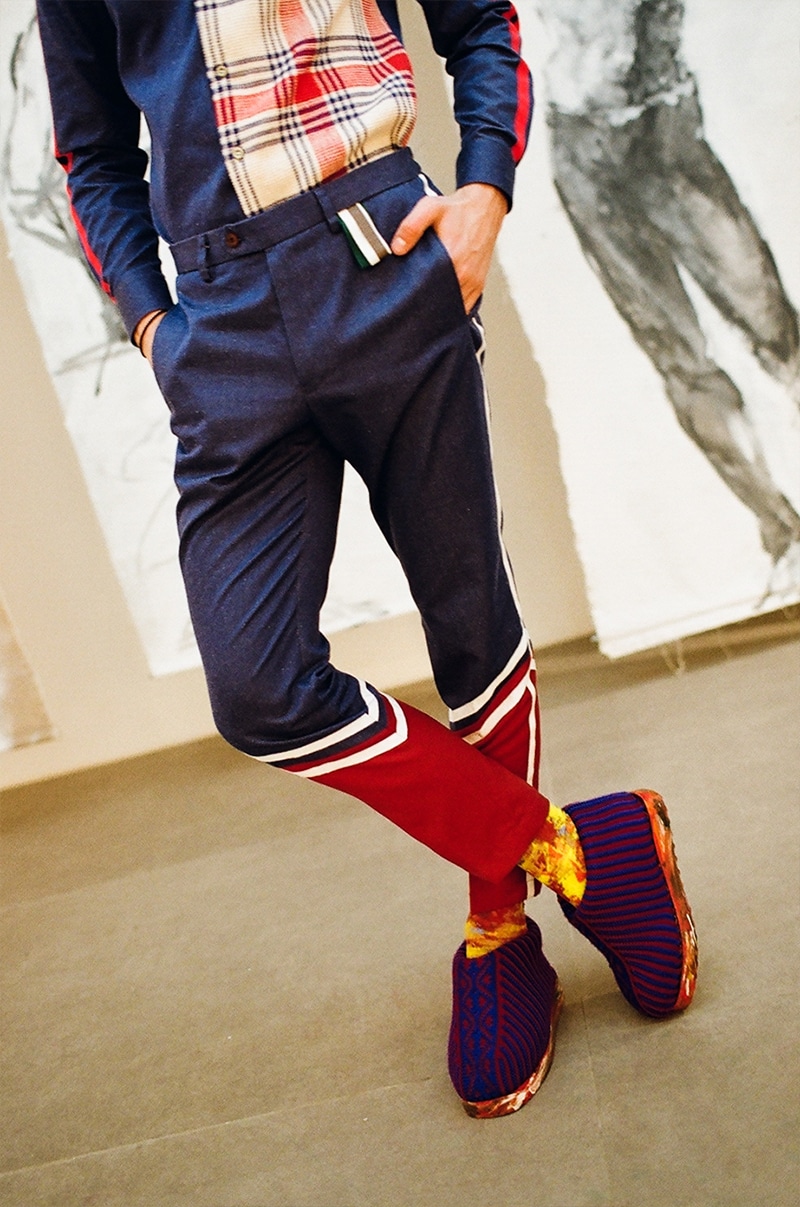 Russian designer Artem Shumov presents his collection for Fall/Winter 2019-20 feat. Miroslav at Nik Models captured by photographer Zhenya Ardonsky, artist Tamara Key and styled by Yung Ning Kang aka Talkless.
Artem shares his inspiration behind the collection: "Last season I worked a lot with paint, so I let myself to play with it a little. Specifically for the lookbook my friend Tamara Key created a series of canvases, which reflect the mood of this collection and the model had his hands, shirt and socks stained with paint".
The designer continues to explore the theme of young adulthood in his work. Together with an artist Tamara Key, Shumov creates a space, where he exposes the outside and inside the world of the brand's client. The collection is based on classical suites and coats in combination with kids-style details such as pants with knee patches and white shirts with hand-colored collars.