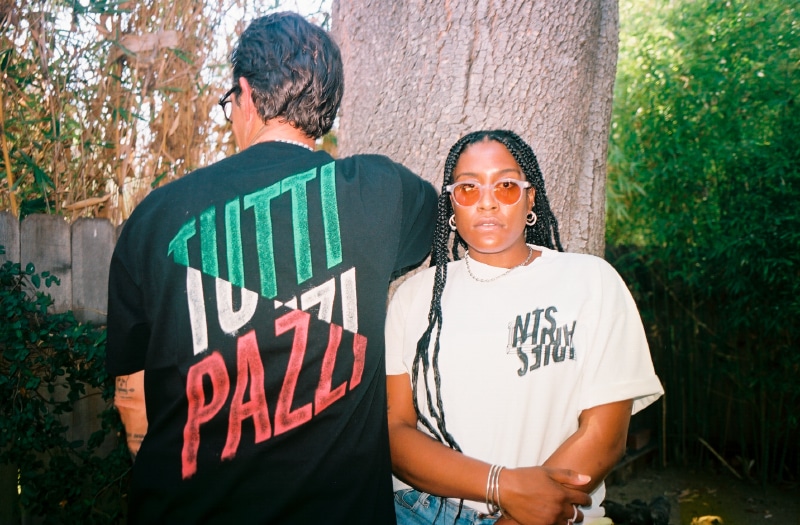 Aries and LA-based artist Cali Thornhill DeWitt have produced a limited collection of classic "Made in Italy" tees, sweats, socks, and bowling shirts in collaboration with NTS.
Cali's ironic dystopian messages in custom distorted type are printed or embroidered on all pieces; bilingual phrases like "TUTTI PAZZI" and "HELL ON EARTH" talk of the uncertain political and environmental times we are living in and are also a nod to Aries's Anglo – Italian identity.
The campaign was shot by artist Sandy Kim, mixing her self-portraits with pictures of Cali Thornhill DeWitt and NTS own Mandy Williams.
Take a look below: