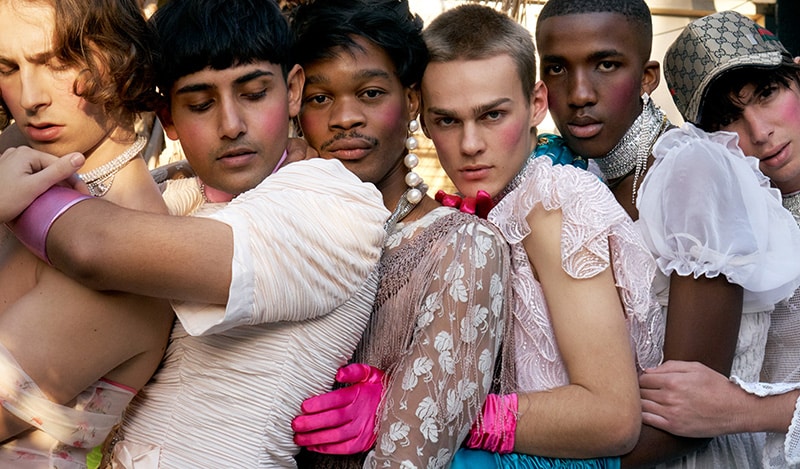 ANYTHING GOES was started by Nash Mariah and Mavuso Mbutuma. It happens once a month on First Thursdays in Cape Town, at The Pink Panther Social Club.
"With ANYTHING GOES we wanted to create a gay-friendly space where anyone could go and feel free to be themselves, whatever that might be" – Mavuso Mbutuma, co-founder of ANYTHING GOES.
For this event, they were inspired by Palomo Spain and their hyper-feminine approach to masculinity, as well as Sofia Coppola's Marie Antoinette.
Featured in the shoot by photographer Jonathan Kope, are Mziyanda, Daniel Walton, Martin Magner, as well as the co-founders of the party, Nash Mariah and Mavuso Mbutuma (all of which will be DJing at the event). Take a look below: