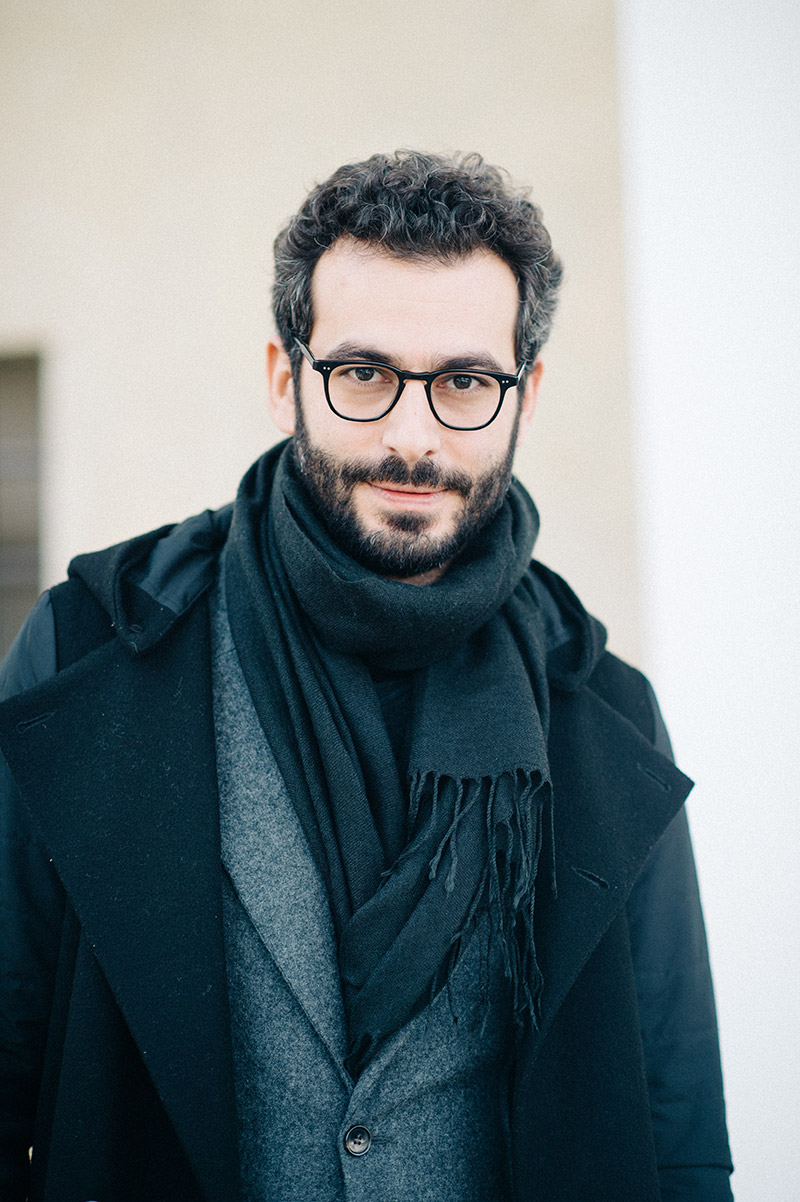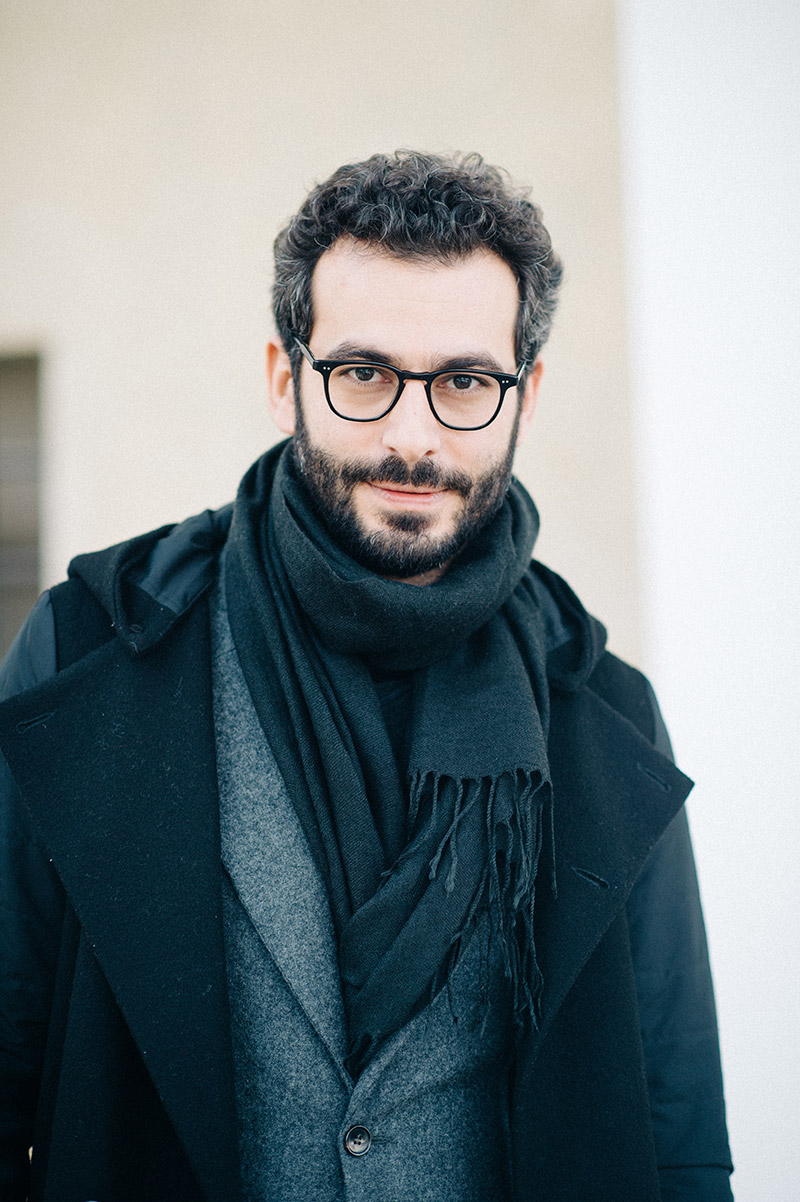 Antony Morato: adaptable, forward-looking, concrete.
Founded in 2007 by Lello Caldarelli, the brand quickly asserts itself in the market and in the international fashion system thanks to its cool, casual and sensitive to the industry changes approach. The one which it addresses to is a generation of informed and young customers able to express themselves and their own idea of the world through their style. With its three souls – Black, Gold and Silver – Antony Morato stands by its men in every moment of the day. It offers them the opportunity to choose, without making do with. The total-looks range is wide and various while the balance between quality and price adequate. The approach is innovative and popular together, again a balance between a so-often-prohibitive fashion and the other probably-too-fast one.
  We had the pleasure of meeting Lello in Florence where, on the occasion of Pitti Immagine Uomo 87th edition, the F/W 2015-16 Collection was presented. Here what he told us…
Fucking Young! – We'd like to start from Antony Morato per se, the evolution of the brand and the exponential growth in recent years. What is the difference between what you were and what you are now? 
Lello Caldarelli – Often people create a product and then try to place it on the market. Artists can create without worrying about what happens next: it´s art. In fashion balance sheets are important and if you launch a product, it must have a natural position in the market. What I did it is exactly the opposite, I started from the market. When this all started I was 26, my ideal client, so I asked myself what I was looking for, and my answer was that I wanted a sophisticated yet wearable product, accessible – because fashion cannot be prerogative of the few – but also good quality. Morato's evolution is the same I underwent as a customer. When the collection expanded, new needs arose too. If I like to dress in a certain way, I'd like to be coherent within my own style and have different garments for different occasions.
FY! – Please tell us more about the Black Collection, the F/W15-16 one. 
LC – There is a decided rock/rockabilly flair with a hint of red – anticipated by the previous collection which had amazing results in store and is fully expressed in this collection. With regards to colours, the novelty is military green, which we haven't seen for the past three years. It will have its great return, though on a different take: shapes won't be military as well but rather minimal, conceptual, rock even. On general terms, shapes will be longer, from shirts to jackets, passing through t-shirts. There will also be the great return of the coat: enough of down jackets, nylon, and bulky garments. This winter already showed the gangrene of this type product, but next winter will signal its death.    Sweatshirts are also developed in their fashion dimension, far from the casual tones we are used to thanks to prints, accessories, mesh – with a luxury and sophisticated accent.
FY! – And the Gold Collection?
LC – With gold we pass form night-time to daytime, in order different needs of the same customer. Compared to the Black, the Gold collection has a much wider colour palette. The real must of this collection is denim, but to be worn with a tailored jacket for example. It's another type of denim: sophisticated, elegant, vintage – at its best when matched with sartorial elements such as those of our jackets. It is the right collection for a man who enjoys a sophisticated look with a casual flair. Until jeans can be replaced – which will never happen – they'll always be a must in a man's wardrobe. God save the jeans.
FY! – What is the difference between the Black and Gold collections? 
LC – Well, in the first one the dominant tone is black, therefore we played a lot with different materials. The Gold collection on the other hand gave us plenty of space to play with colours, so less materials, but a lot of combinations and hues.
FY! – What about the Silver Collection? 
LC – Silver is the last born. At the beginning it was quite a shock for insiders, but I have always had clear in mind the bond between fashion and sport, just think of all of Adidas and Nike's fashion collaborations. It made me want to do the reverse, so the fashion world meets sport, and it was good intuition as it is having a great success – also because it really filled a market need in our middle segment.
FY! – What is the fil-rouge that runs through all collections together? 
LC – We create our collections having in mind the same customer, but from three different perspectives and objectives, which for the Black collection are nightlife and fashion, for the gold casual and denim, and for the Silver Sport. The common thread is in the fitting, in the actual construction of the pieces. But different materials and inspirations lead us to different collections which have nonetheless an intrinsic and deep coherence, read loud and clear by our customers.
FY! – In broad economic terms Italy is not in the rosiest of situations, though the fashion sector is one with the brightest results. How can one create a winning product, especially in a company coming from the south of Italy? 
LC – I have been taught that crisis leads to new opportunities. It is when the overall environment is uncertain that the market becomes selective. If you have value, quality, a realist project, carefully worked out in every detail with a great work behind, success is guaranteed. Obviously, luck is needed as well, luck is just the fuse, but the fire is will and strenuous dedication. As far as coming from the south is concerned, at the beginning it has been difficult but now we look at it as another of our strengths, and it is a source of great satisfaction.
FY! – A personal question: what item of the Antony Morato range is never missing from your own wardrobe? 
LC – It must be our shirts. They really have the leading role in our collection, probably because we are from Naples and shirts run through our veins. We perfect every detail, we try to provide the widest range of styles and we try to meet each and every possible need a customer of ours could have – and at an affordable price.
FY! – At last our usual ending question, what is FUCKING YOUNG! for you?
LC – FY is amazing in what it does, which is for me spreading information about high fashion. Fucking Young! is really current in the way it fills the need of the average consumer for reliable fashion information. We could even say we have the same mission, Antony Morato made fashion democratic, and Fucking Young! is doing it with fashion information.
Take a look below at Antony Morato's SS15 Campaign featuring Paul Boche: