Anfibio, the new hot spot in Lisbon, is a must-visit for Portuguese food lovers. With Ingrid Aparicio's visionary interior design from Bacana Studio and João Luís Carrilho da Graça's architectural finesse, Anfibio beautifully blends the worlds of sea and land, creating a sensory wonderland.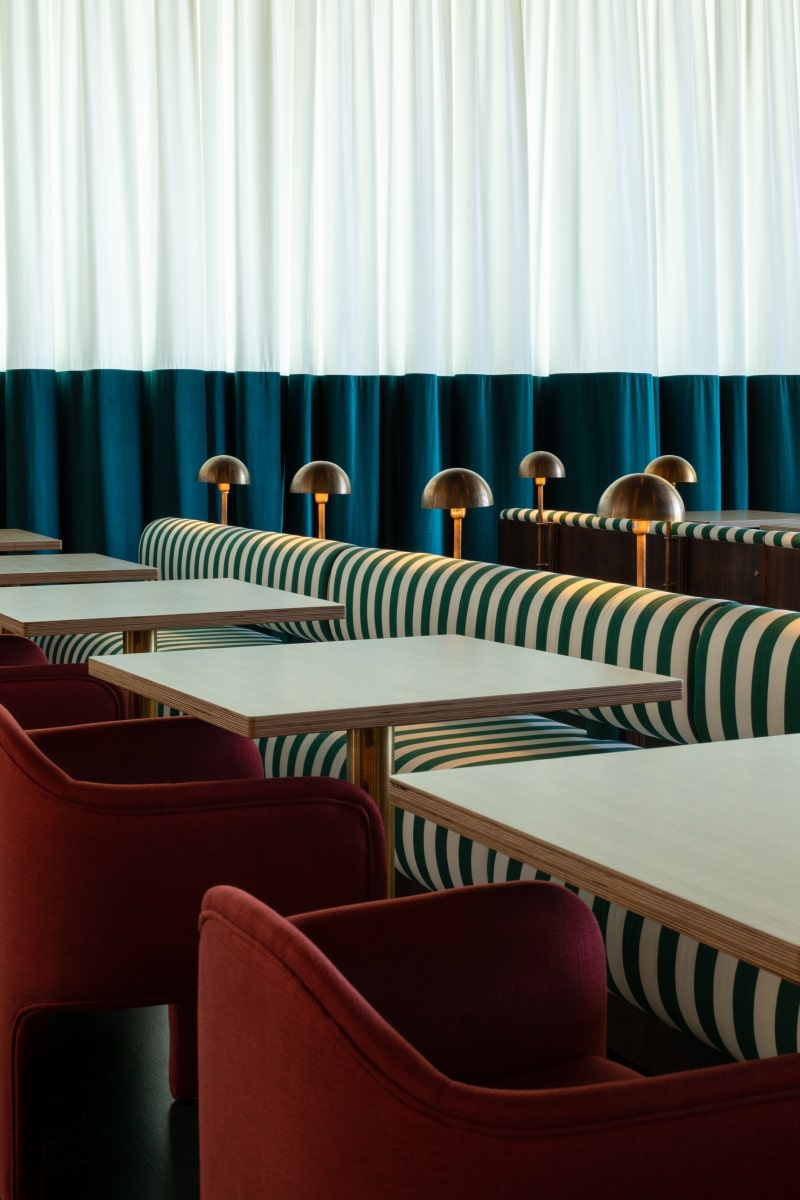 This isn't just any restaurant; it's a shape-shifting haven that adapts throughout the day, offering a one-of-a-kind experience for its clientele. Its name is a nod to its unique location, partly submerged at the Tagus River's mouth. Ingrid's design takes inspiration from the fascinating play of sunlight on water, reflected in the mirrored ceiling and aqua-green wooden floor. By night, the mirrors create an enchanting atmosphere that dances with the city's lights and passing ships.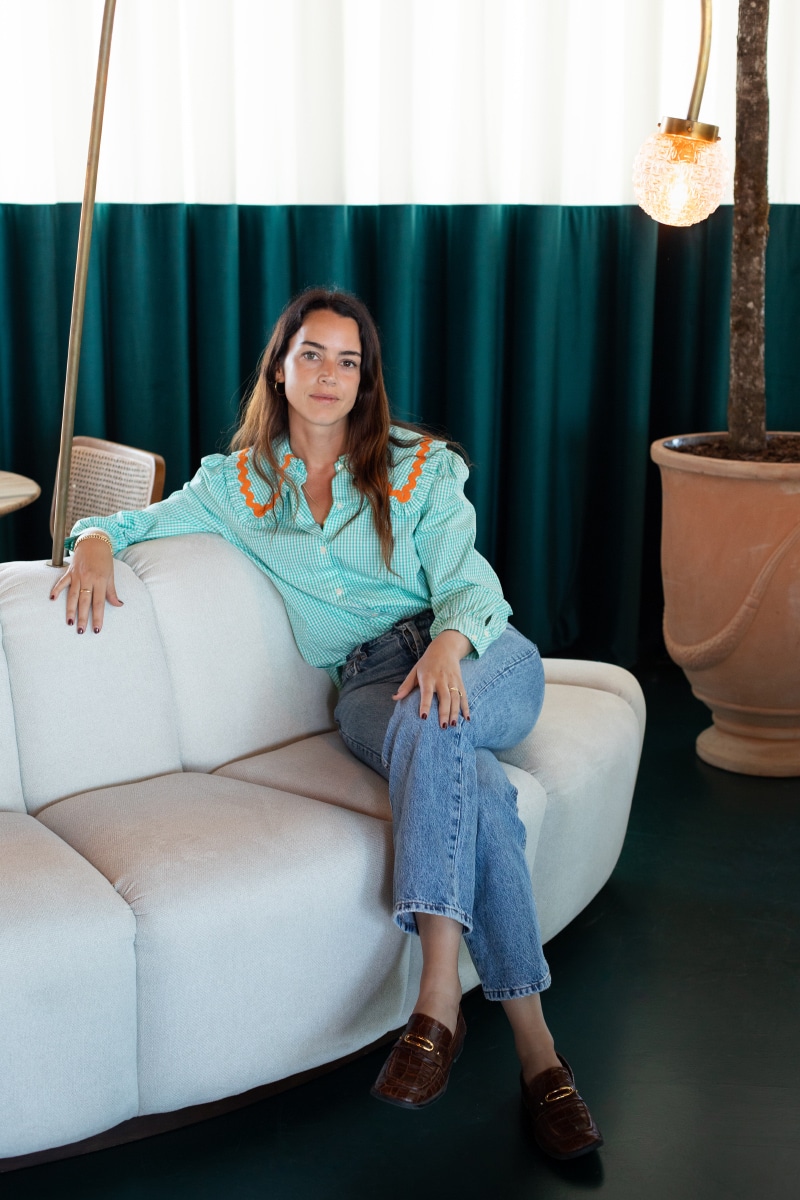 Ingrid Aparicio from BACANA STUDIO
Lighting takes center stage in the interior design, allowing Anfibio to shift between day and night seamlessly. Brass and glass lamps add a whimsical touch, reminiscent of marine antennae, fueling diners' imagination. The stripes, reminiscent of traditional Portuguese fishermen's houses and coastal awnings, pay homage to local heritage. Natural materials like wood and wicker feature prominently, connecting the restaurant with its authentic surroundings.
Every nook and cranny serves a specific purpose, whether it's for snacking, formal dining, or enjoying live music. An impressive terrace with views of the harbor and city encapsulates the essence of a genuine beach club.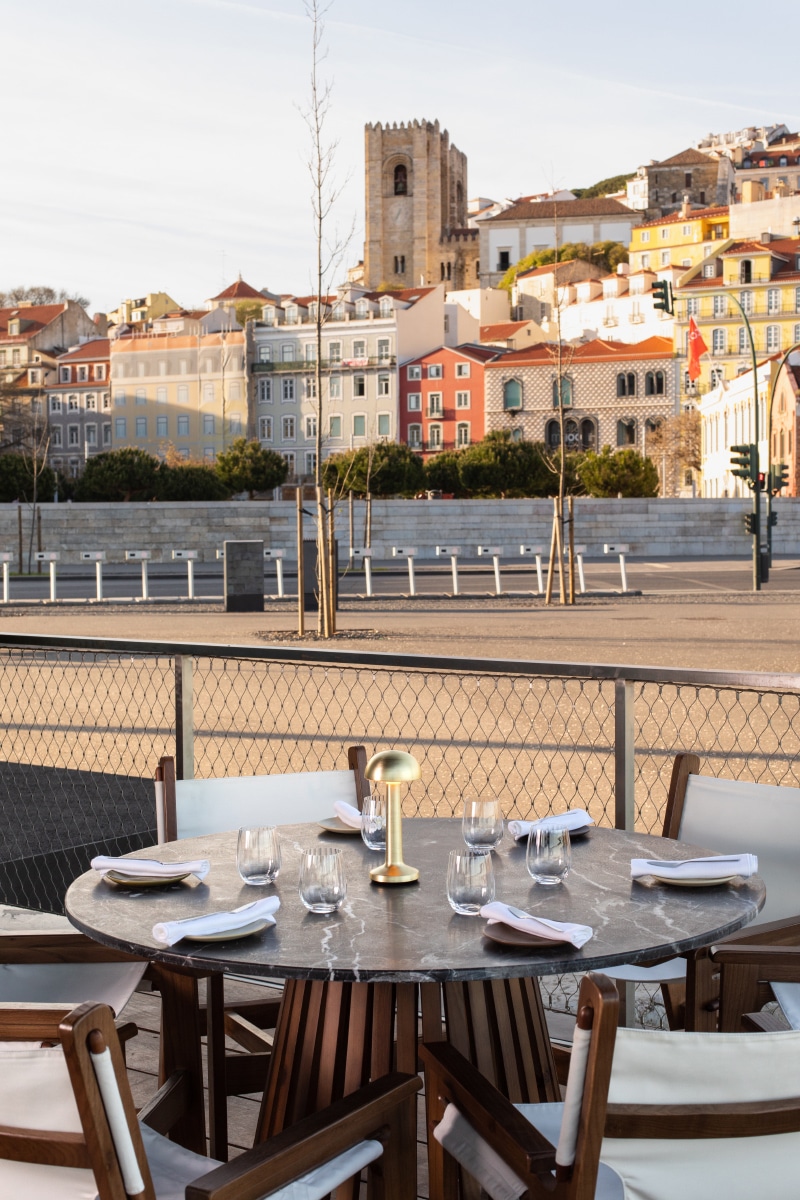 Under the guidance of acclaimed chef Miguel Rocha Vieira, boasting 3 Michelin stars, Anfibio's culinary offerings are a delightful exploration of space and local authenticity. The menu mirrors the locale's essence: the sea's blue, the sun's yellow, and passion's red.
Anfibio artfully marries design and tradition, the duality of sea and land, and the enchantment of Lisbon into an unforgettable gastronomic adventure. If you're around make sure to go there!
Check out more photos from the space below: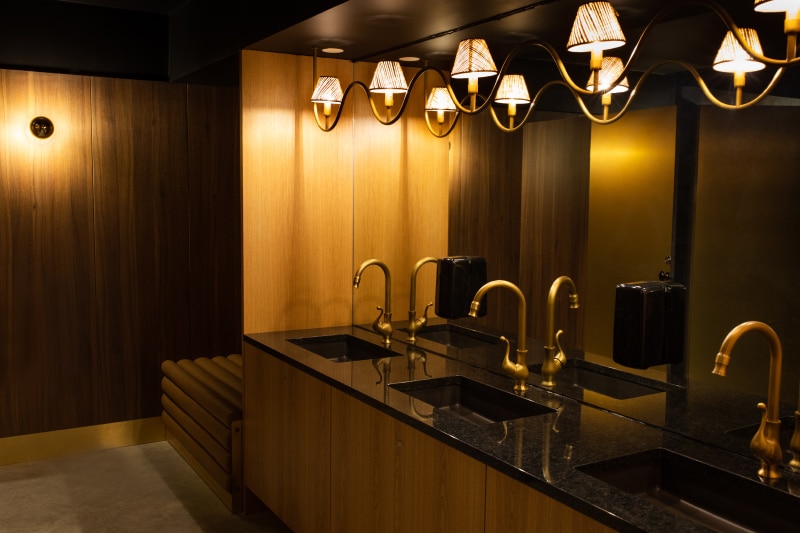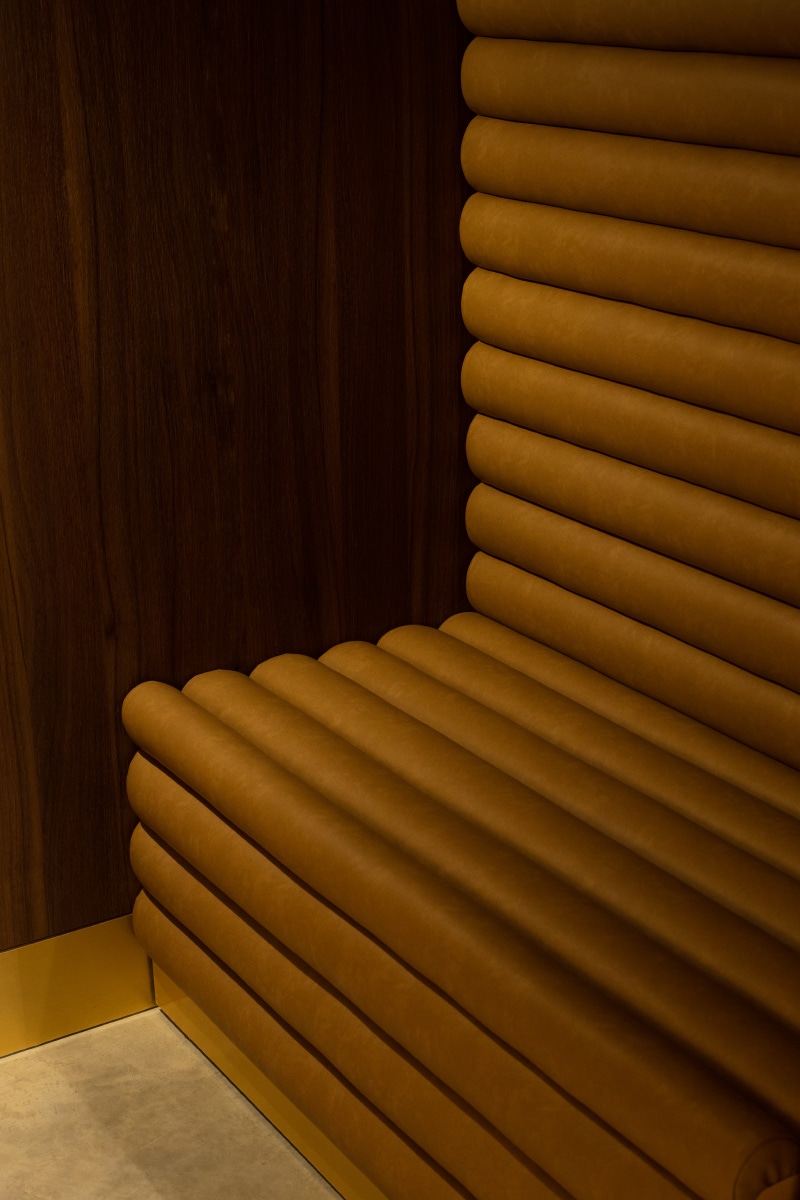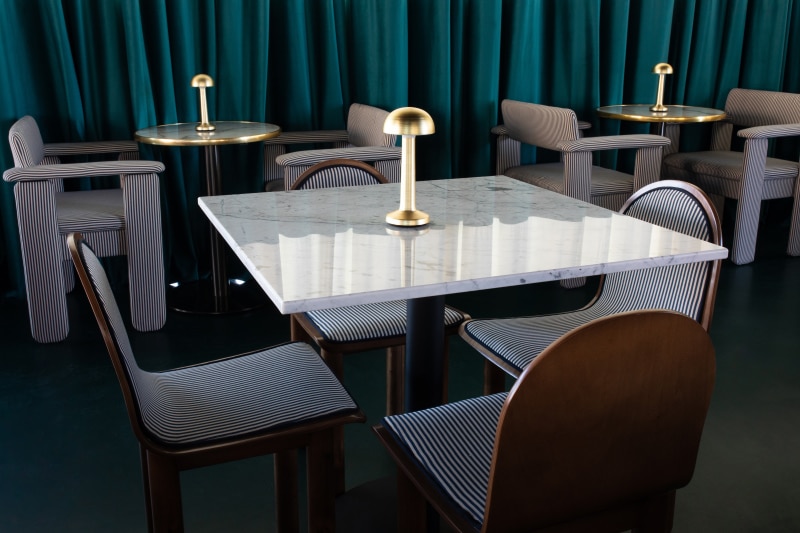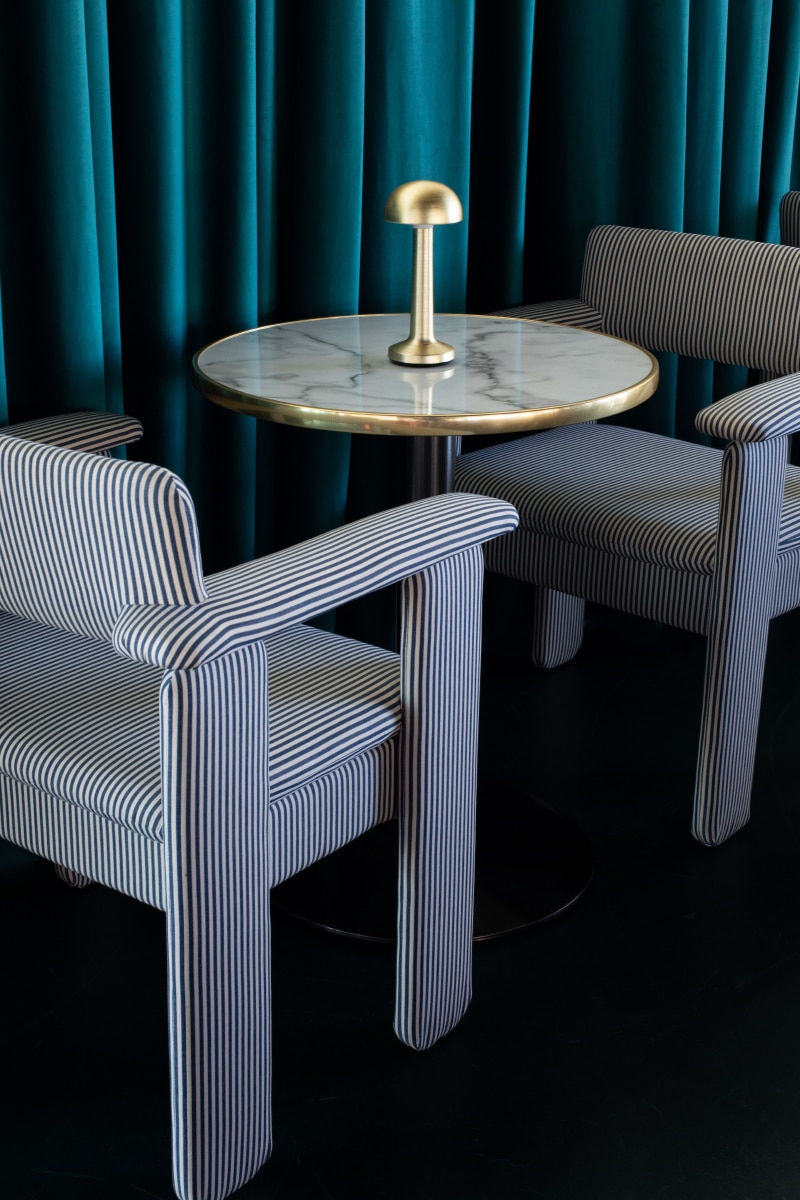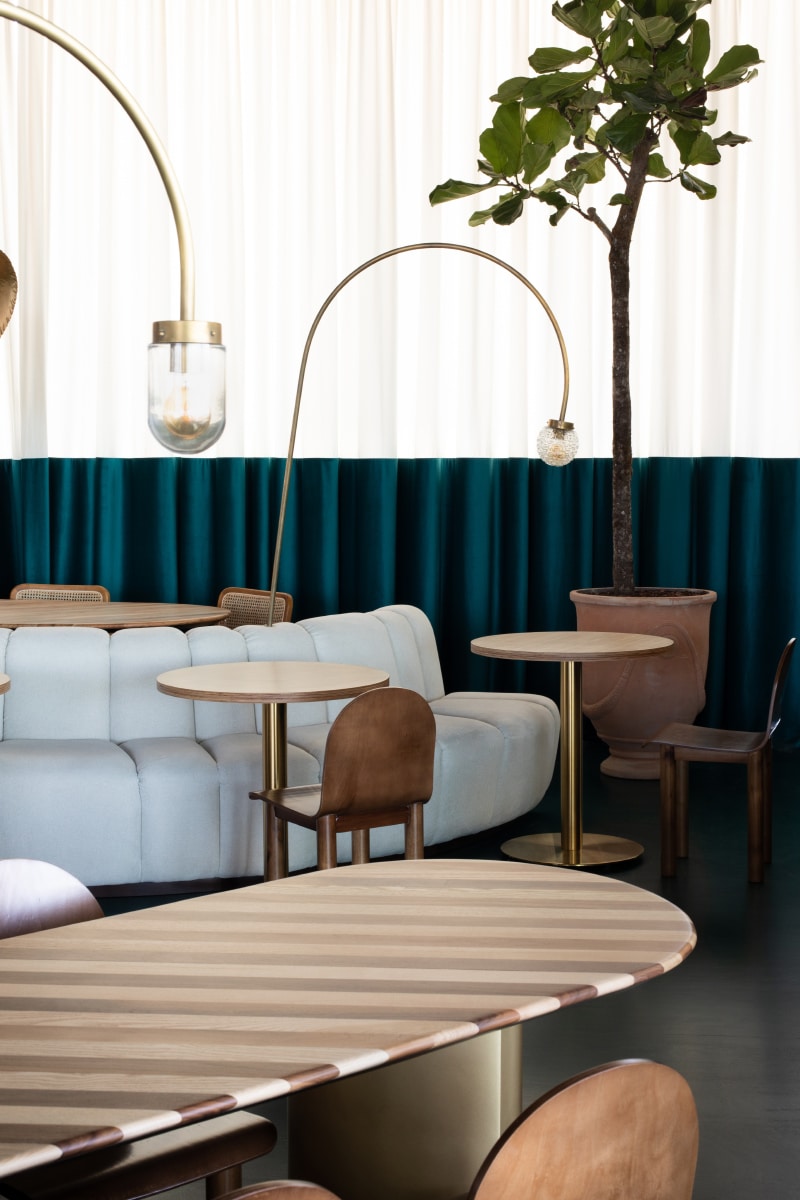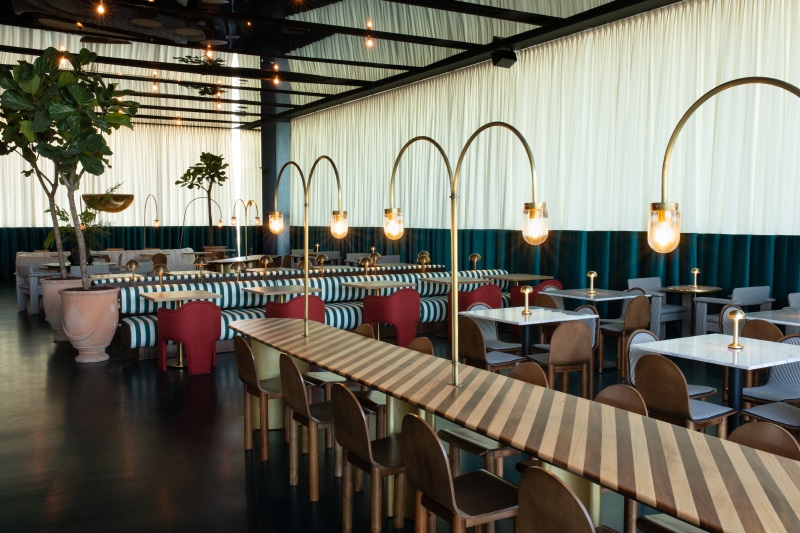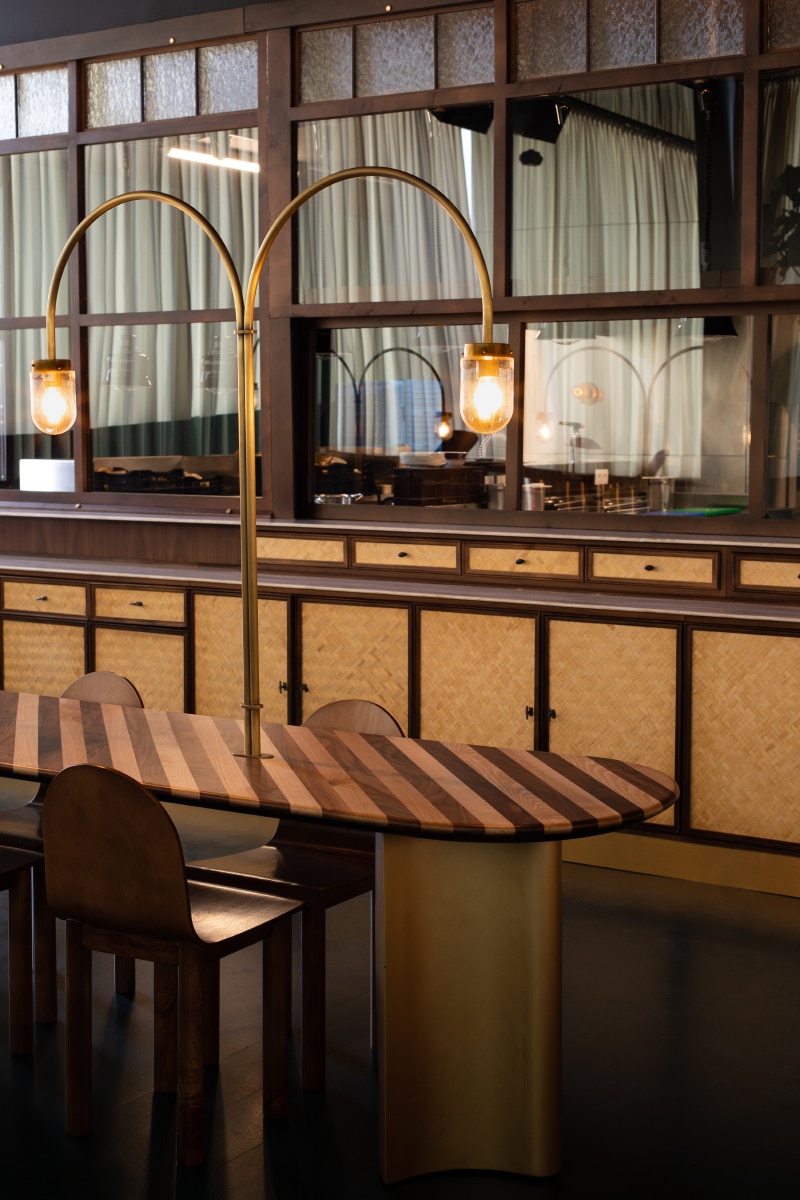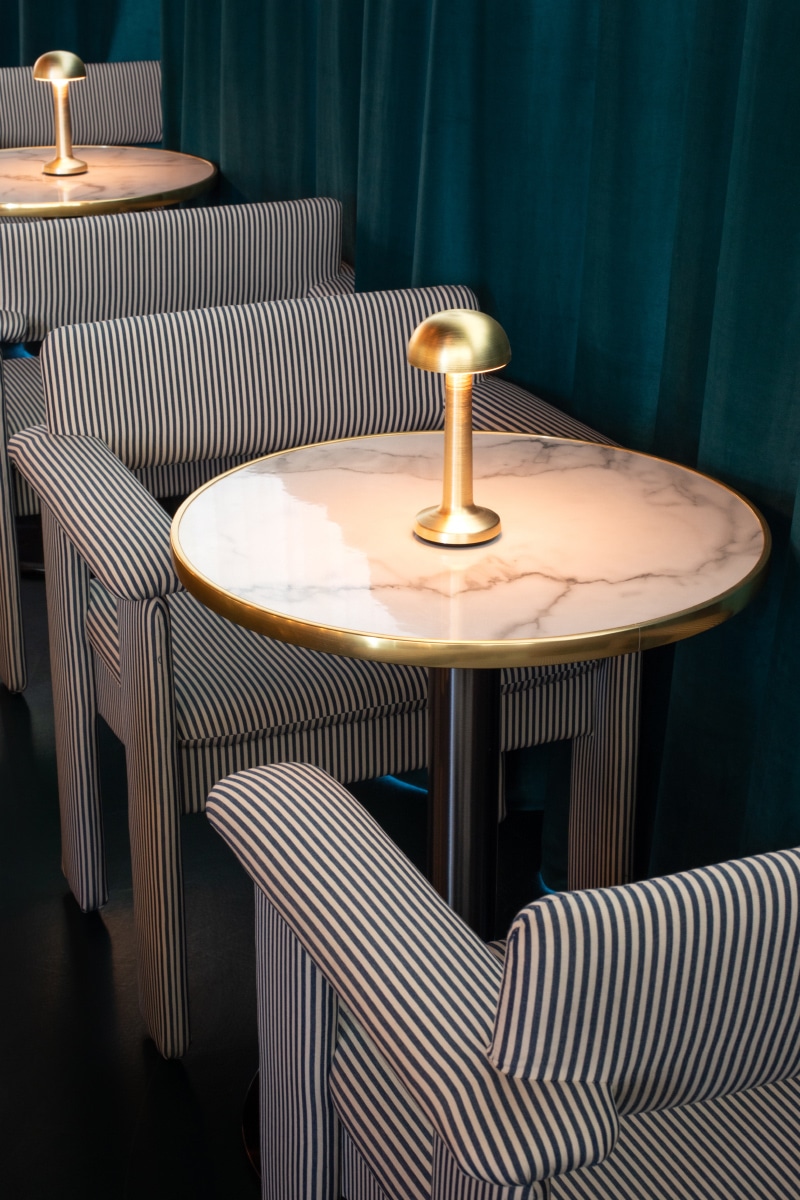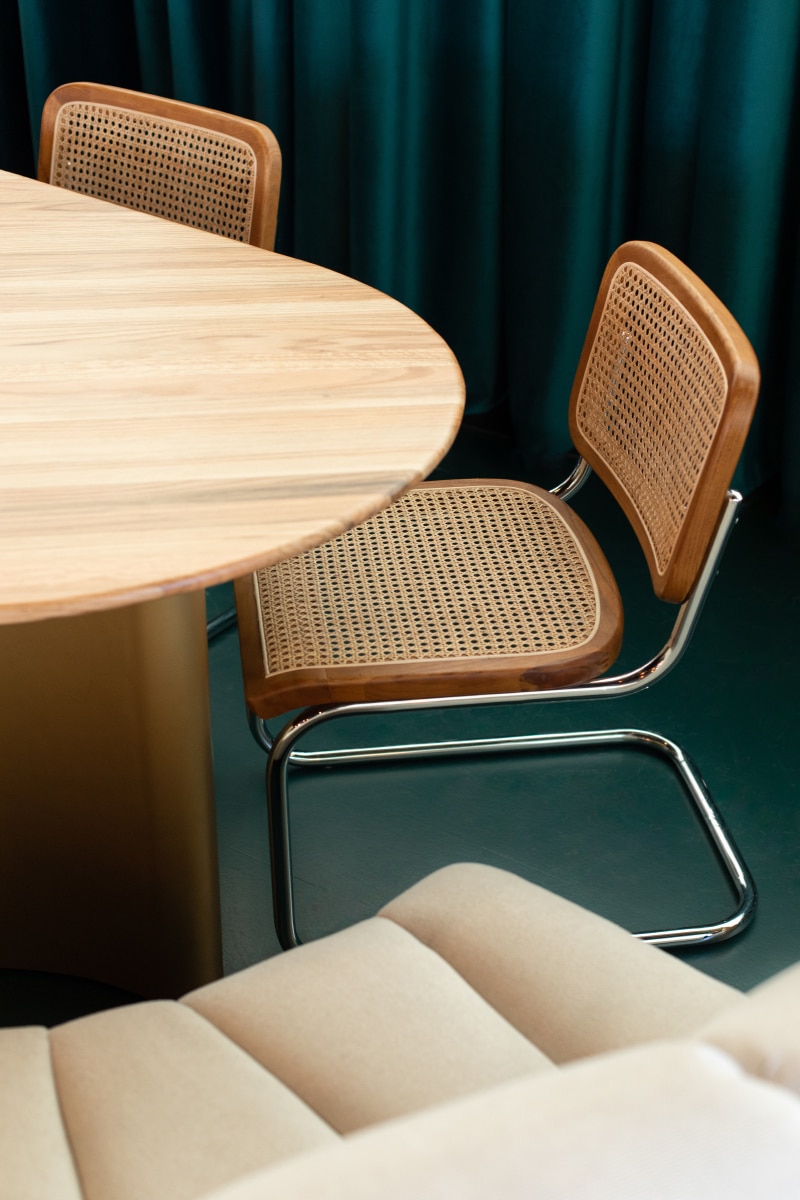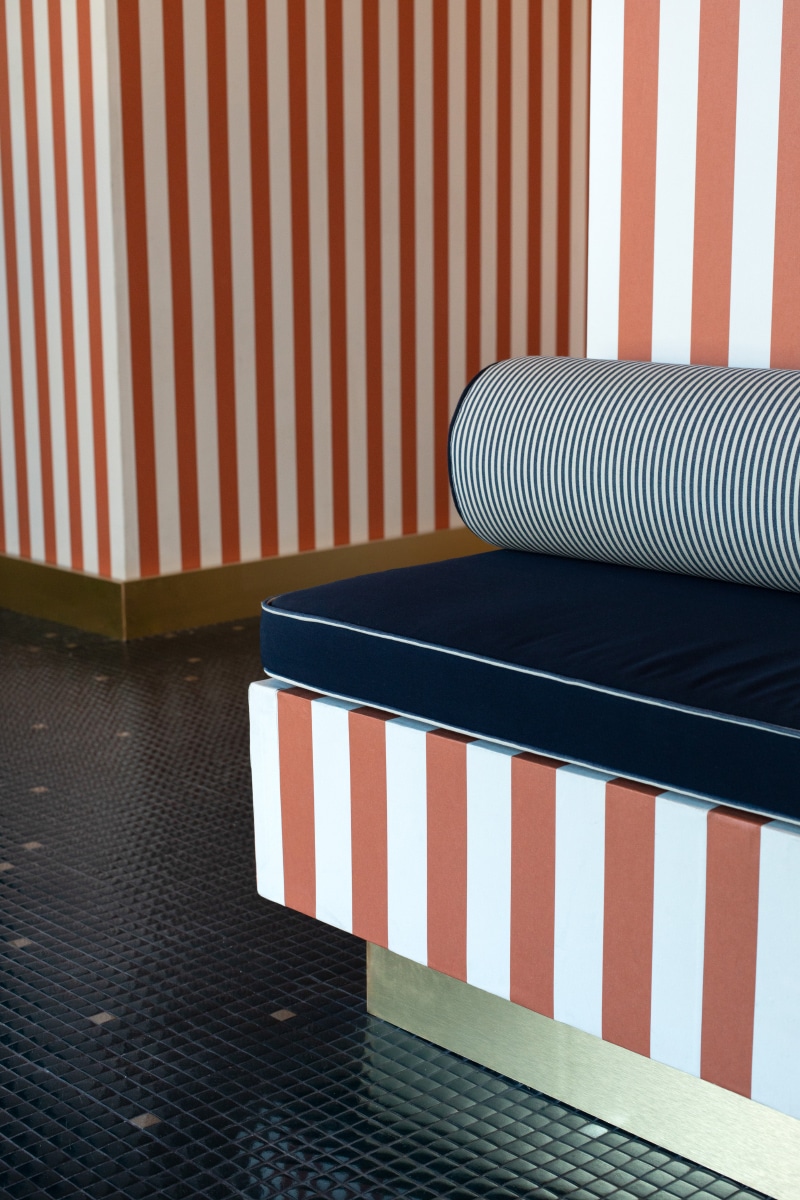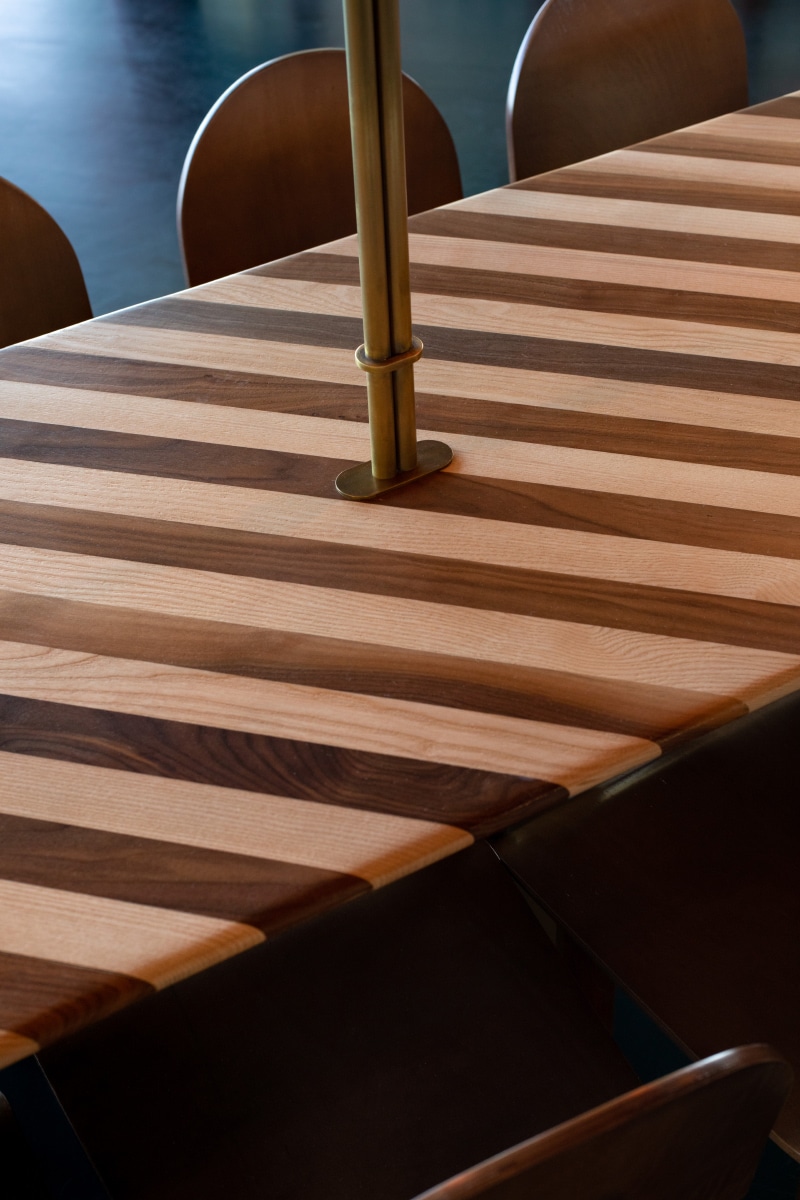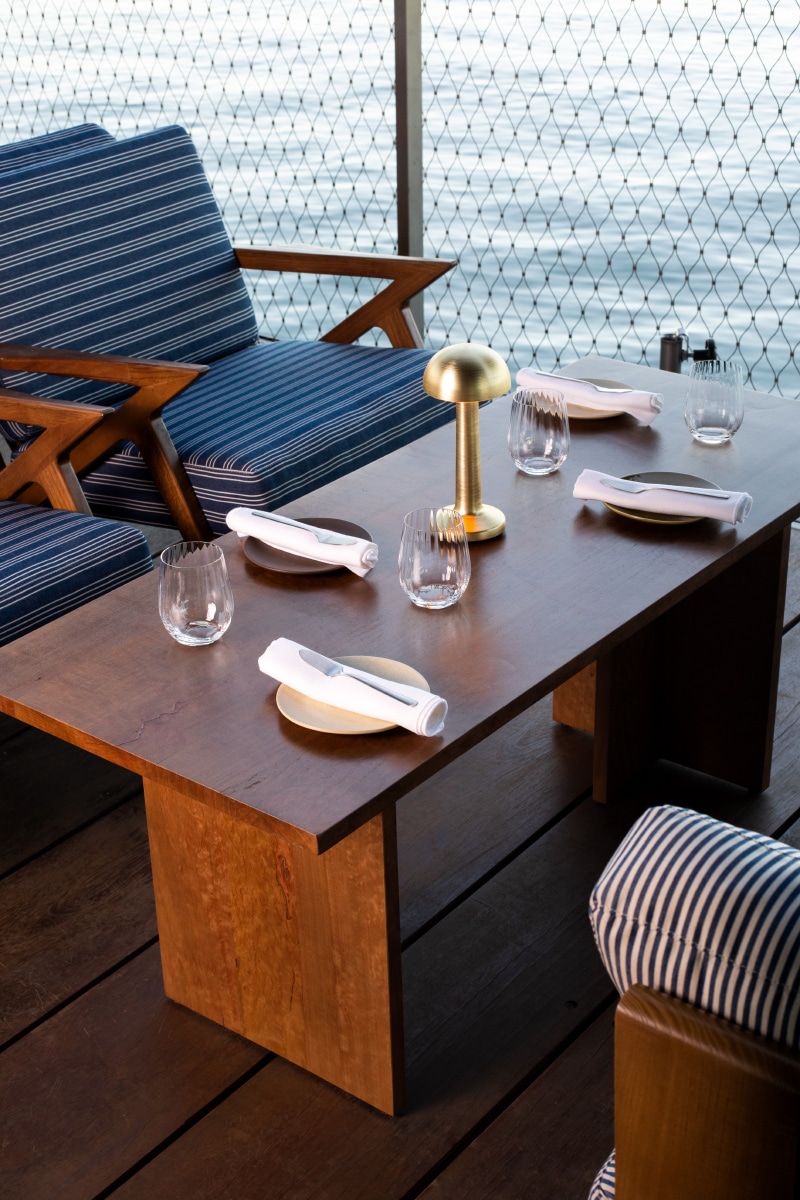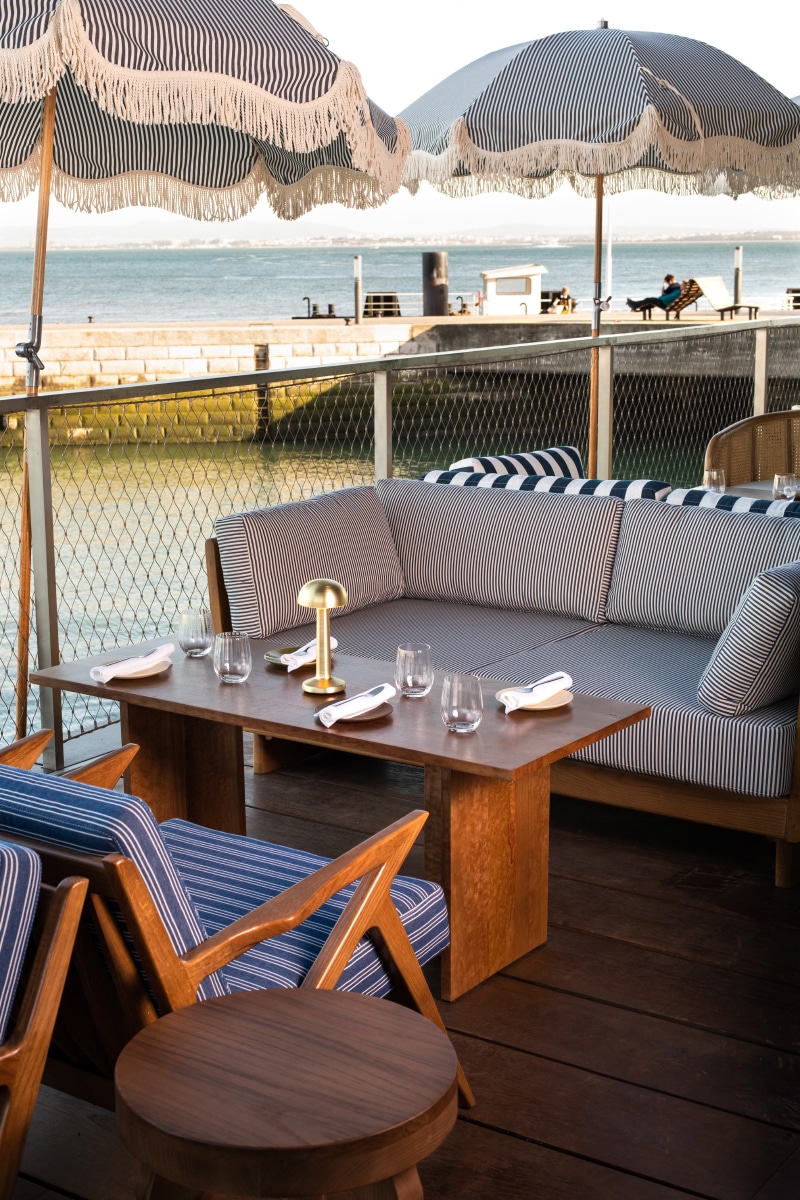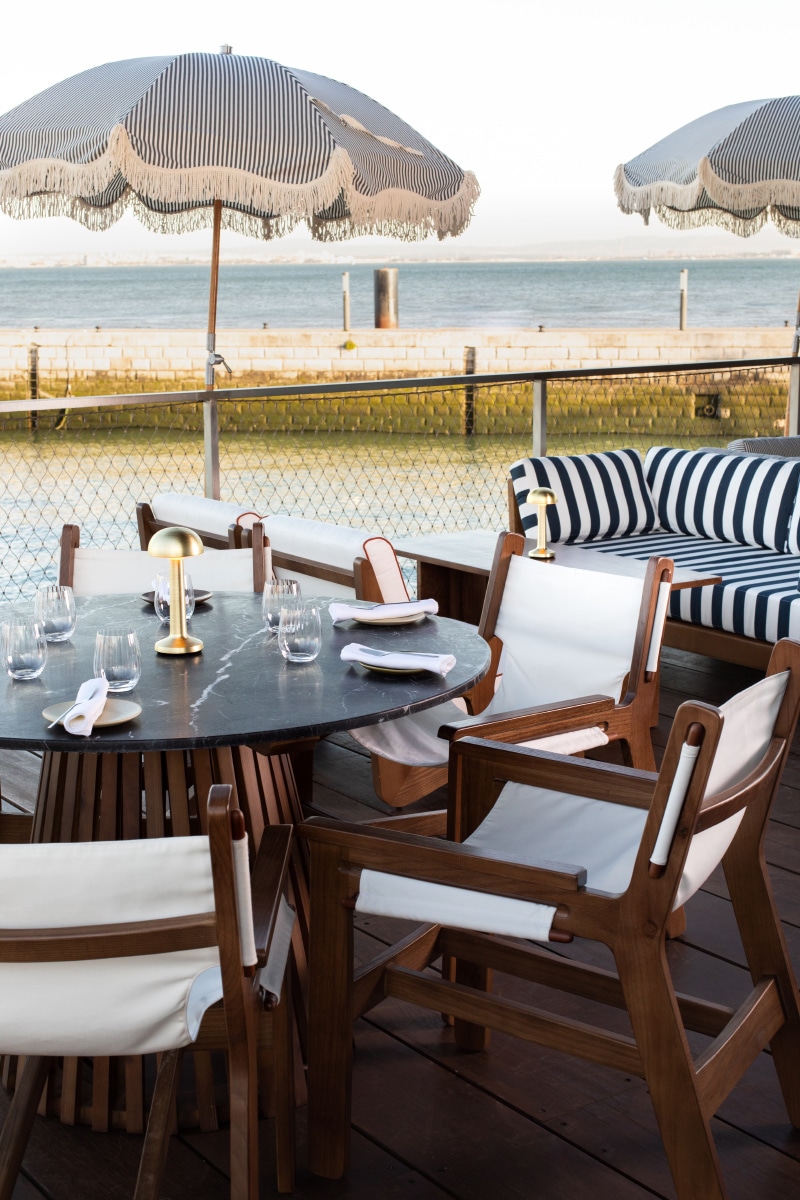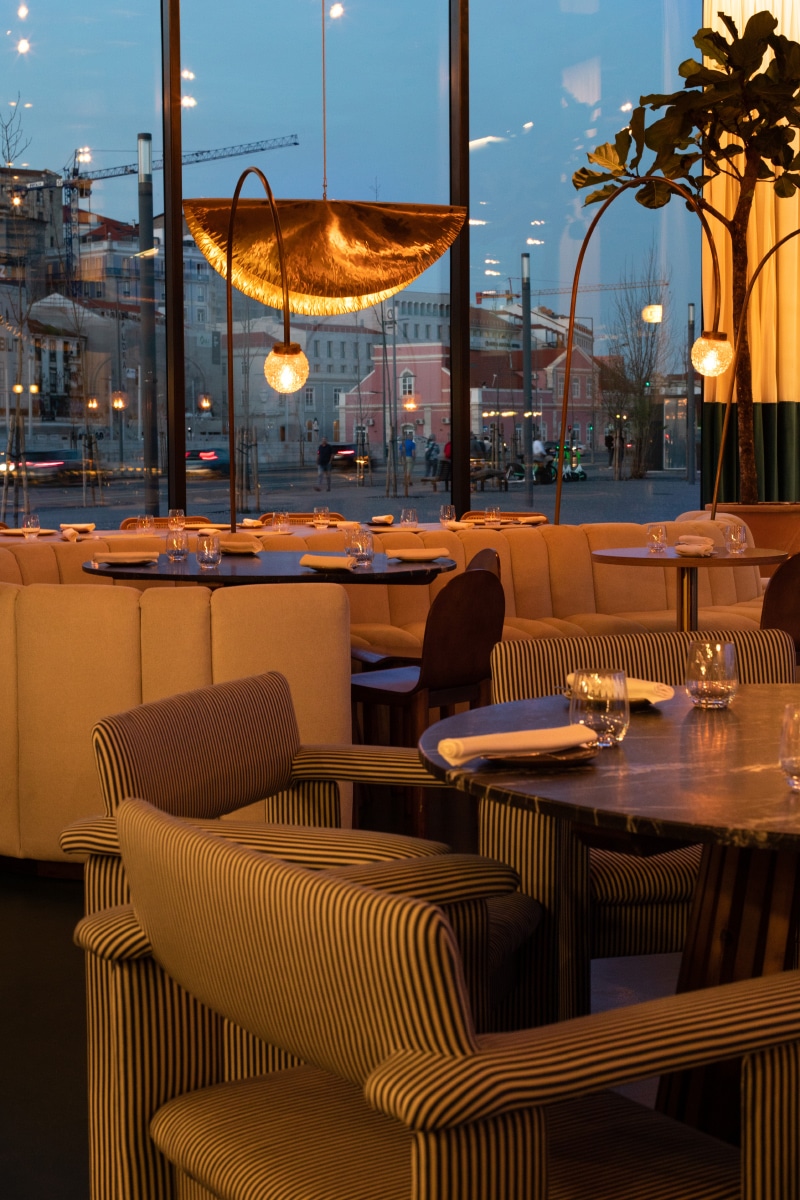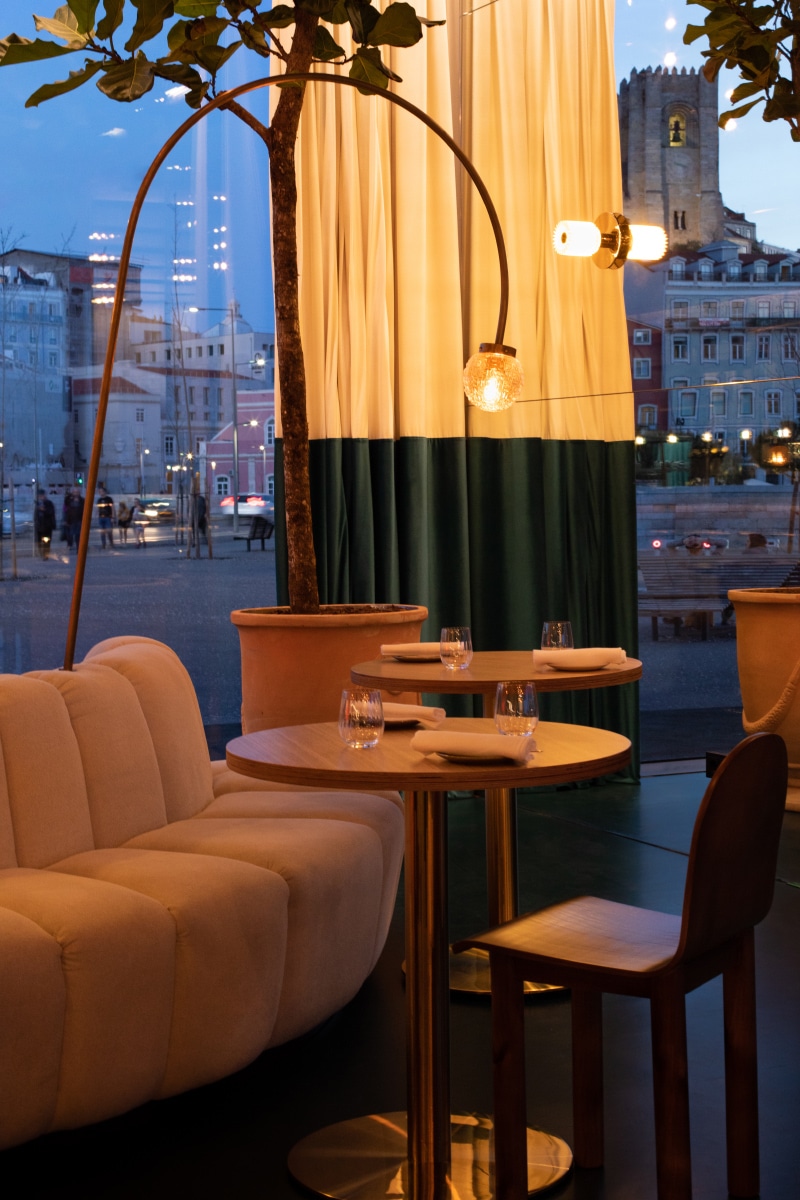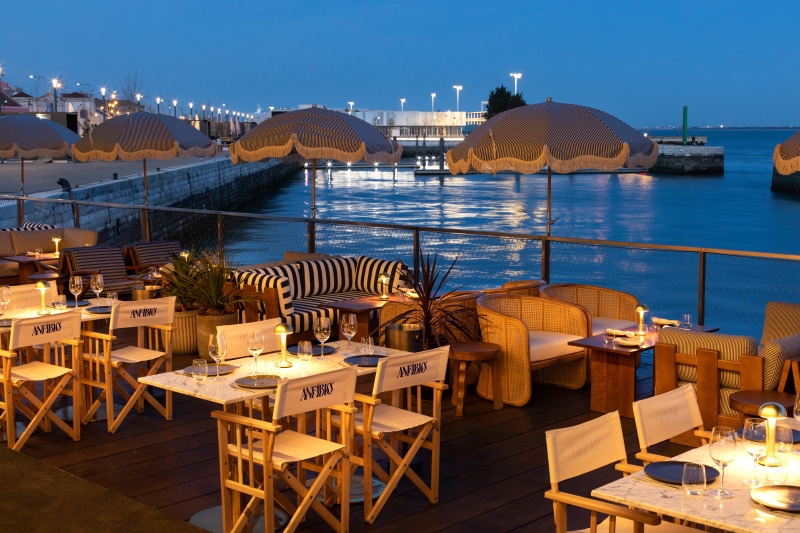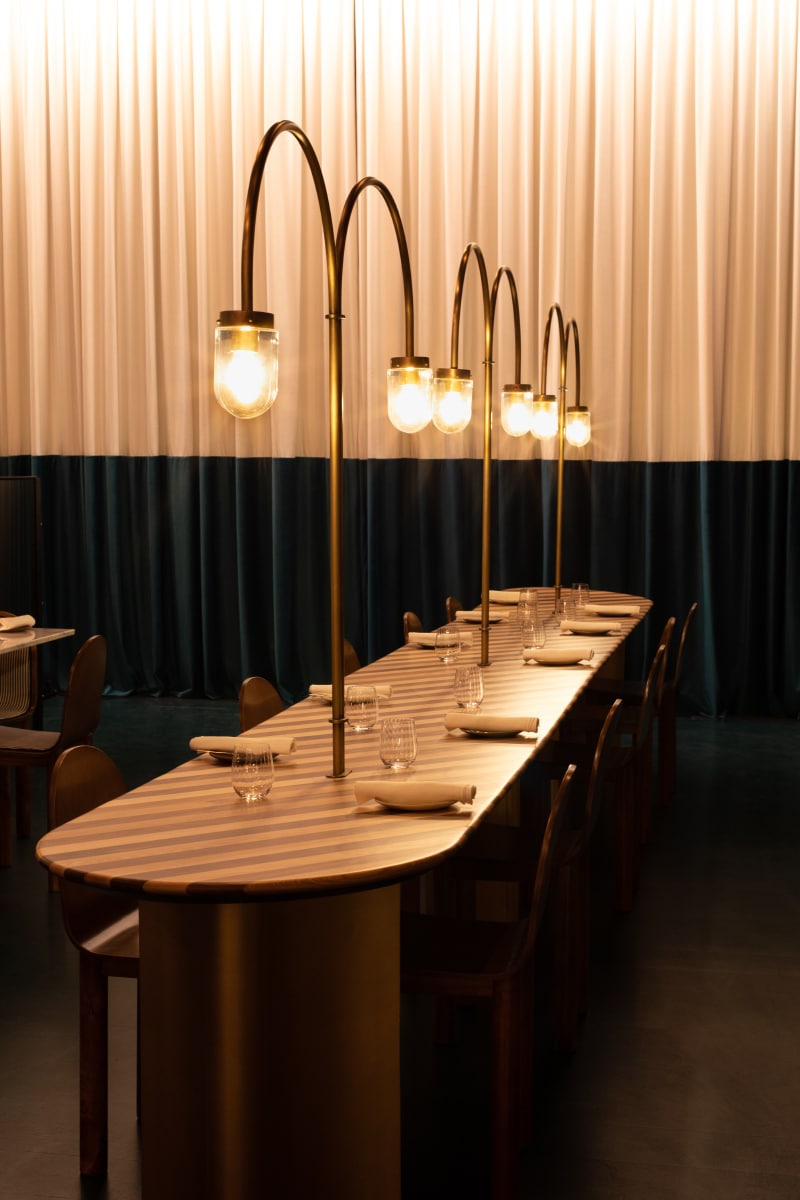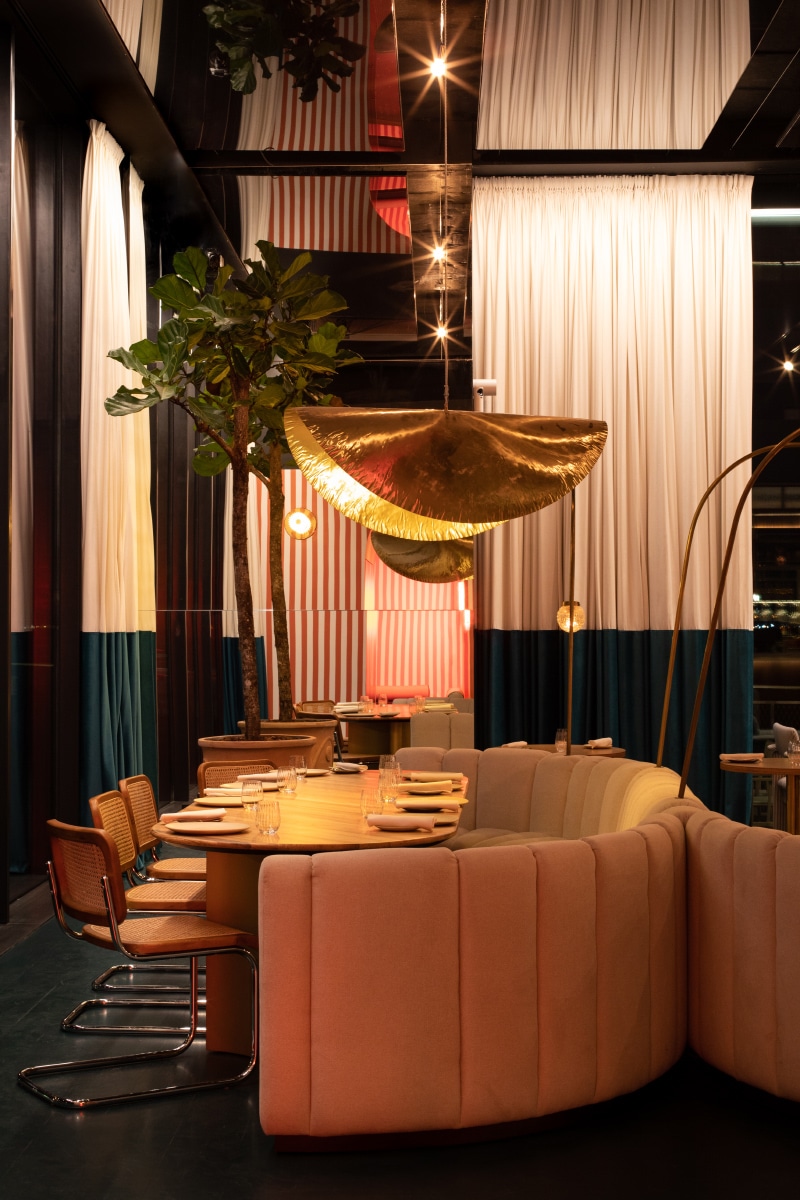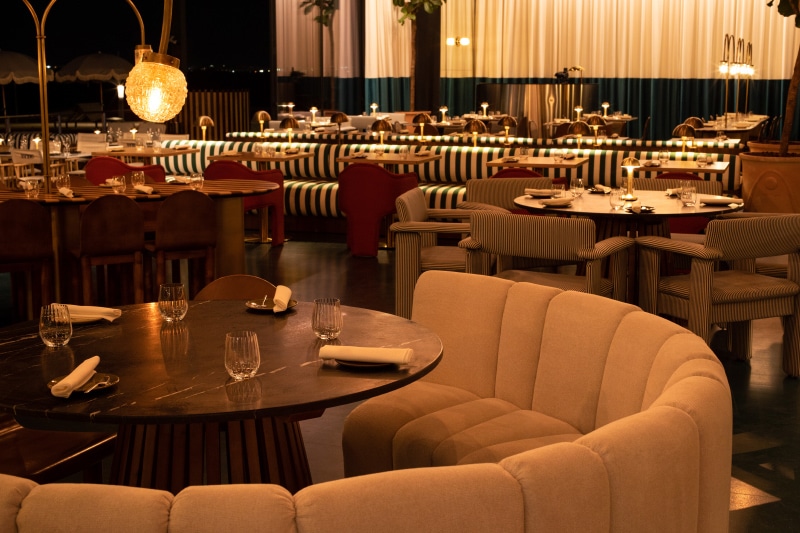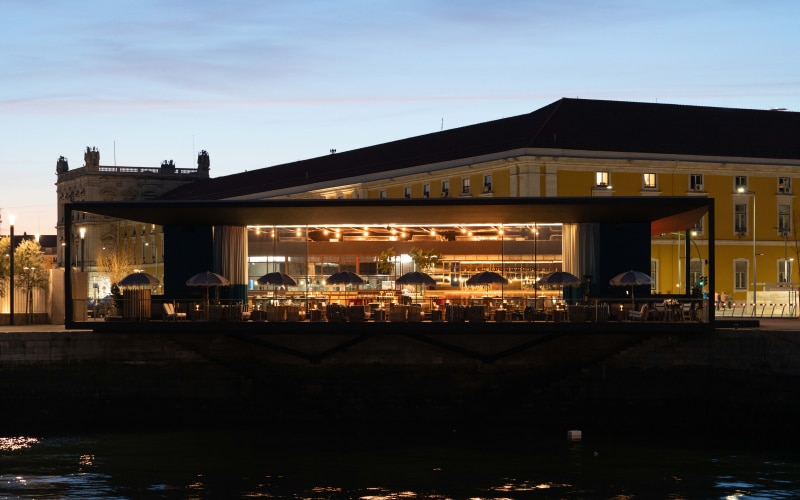 ANFÍBIO Restaurant & bar
Av. Infante Dom Henrique A, 1100-284 Lisbon (Portugal)