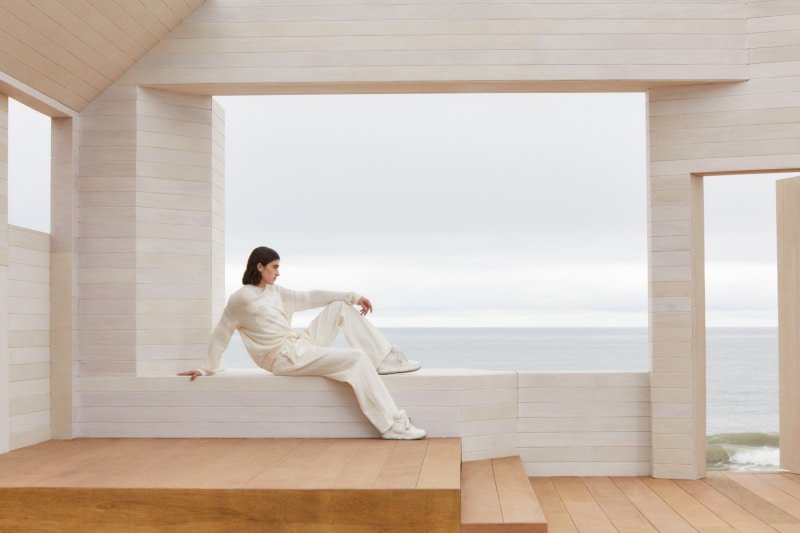 Drawing inspiration from the California mindset, AMIRI Pre-Fall 2023 channels a DIY ethos that transcends conventional boundaries. Embracing a spirit of exploration and global travel, the collection harnesses the power of its pieces to evoke deep emotions.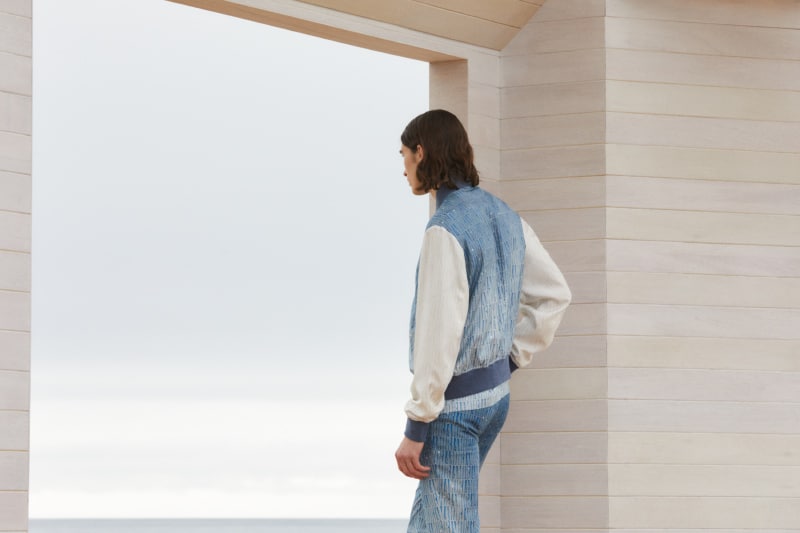 Expect the unexpected, for this collection shatters conventions and celebrates a lifestyle rooted in discovery and constant reinvention. Americana is both revered and transformed, resulting in the birth of new classics that pay homage to the past while forging a path towards the future.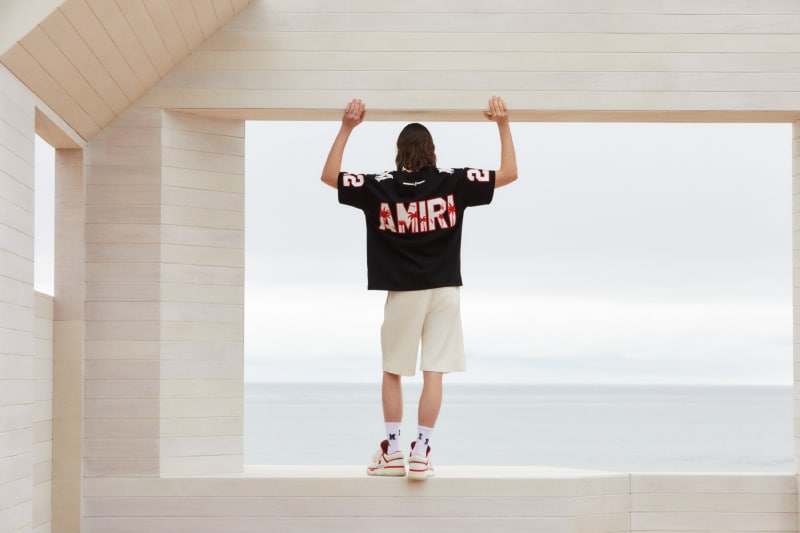 Versatility takes center stage as a myriad of combinations unfold, offering a treasure trove of possibilities. Outerwear follows suit, breaking away from traditional molds and embracing a lightweight sensibility. Influenced by the world of sports, key silhouettes are infused with technical fabrications, with the house's wool-blend blouson jacket setting the tone and varsity jackets paying homage to collegiate athletics. Every garment design and material is thoughtfully crafted to provide solutions for transitional climates and diverse landscapes.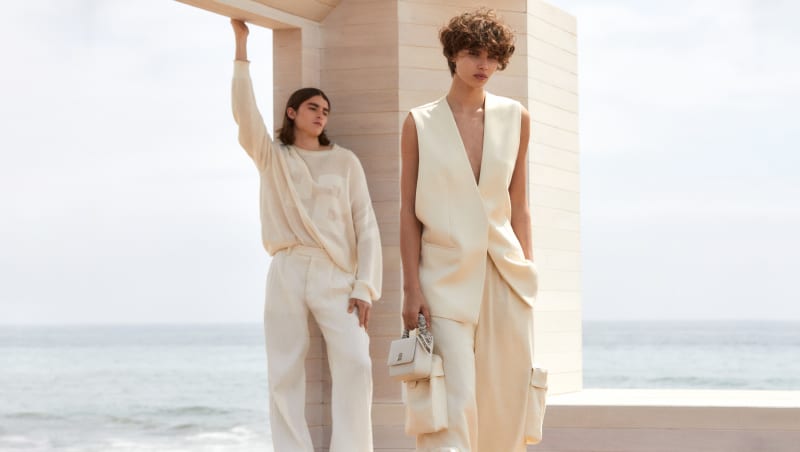 At the forefront of denim innovation, this collection showcases an emphasis on cutting-edge techniques and exquisite finishes, transforming denim into a luxurious fabric. Each piece undergoes an intricate process of repeated washes, meticulous detailing, hand distressing, and coloring, redefining the boundaries of contemporary couture. Within the menswear collection, the denim jacquard basketball sets boast a textured AMIRI typeface logo, while the signature MX1s feature an artisanal hand-painted Aloha print. Challenging the norms of traditional tailoring, a denim suit is introduced, seamlessly merging into a blazer silhouette.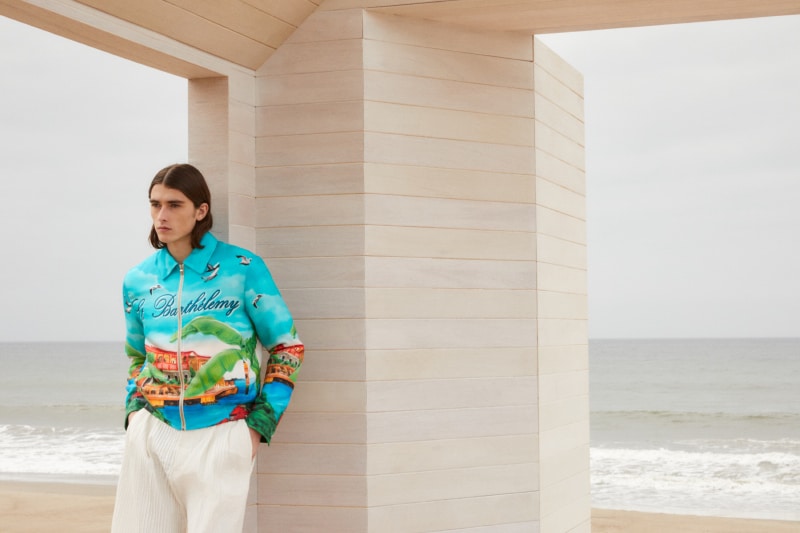 Influenced by the freedom and openness of youth, the menswear collection embodies a sense of liberation. Tailored beach sets transport us to idyllic coastal escapes, mirroring the clear blue skies in pastel hues. Nylon swim trunks adorned with classic AMIRI motifs complement relaxed silk camp-collar shirting. Nautical elements blend with tie-dye, and destination graphics serve as mementos of exotic travels.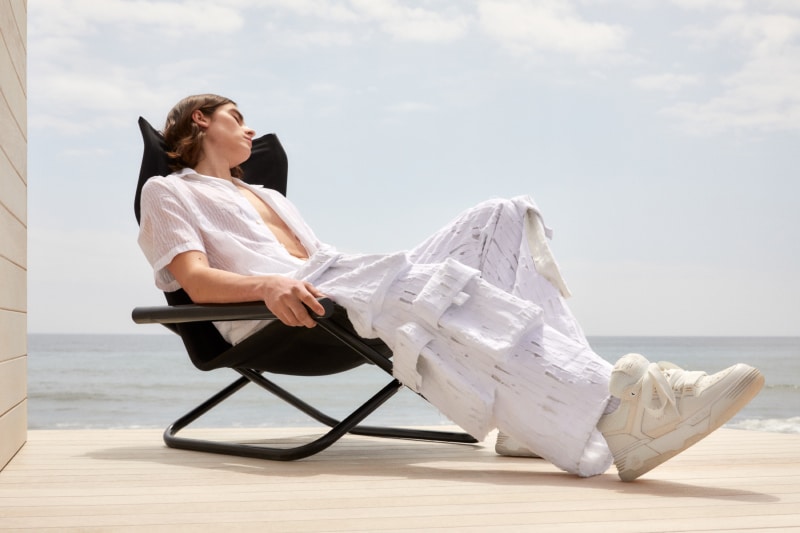 Pre-Fall 2023 introduces an exclusive collaboration with the iconic Eden Rock hotel on the Caribbean Island of Saint Barthélemy, a luxury vacation destination with a rich history dating back to the 1950s. In honor of this location, the collection features Eden Rock Hotel graphic acorns adorning shirting, hoodies, jerseys, and accessories, available exclusively at the hotel and select locations worldwide.
With a spirit more well-traveled than ever, every piece in the collection embodies both elegance and ease, effortlessly elevating personal style.