There is no doubt that the world of the metaverse and everything related to it is one of the fields that is developing the most and that is generating the most expectation in recent times. One of the first to patent it and bet on it was the current creative director of Balenciaga, Demna Gvasalia, or as he now wants to be known, "DEMNA". As was to be expected, the rest of the brands have not been slow to consider joining the digital world and the one considered by many to be the nearest future. Can you guess which brand has been the last to want to join the world of the metaverse? Ambush.
Yes, the Korean brand founded by its creative director, Yoon Ambush, has been the latest to publicly state its plans to join this field, specifically with its POW!® design, which will become a series of 2,022 NFT.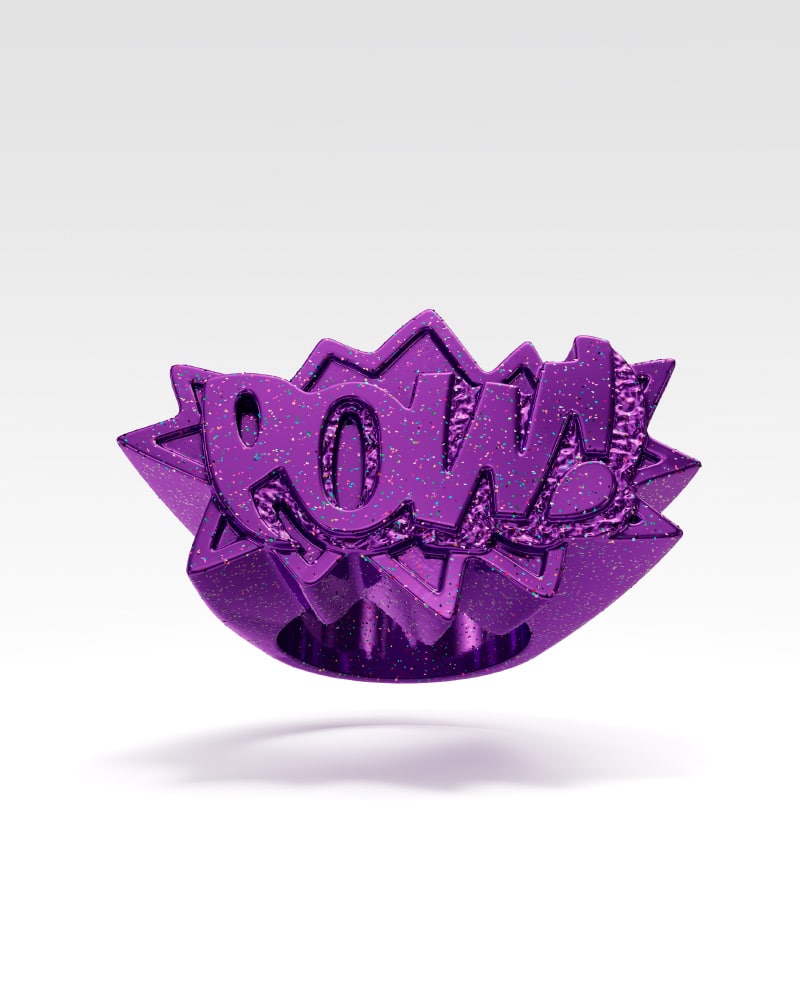 But in case you still don't know exactly what the "POW" design is, we'll tell you. This design has to do with a ring considered to be one of the brand's first iconic pieces, worn by Kanye West and Pharrell Williams among others, and made in a layer of gold. This accessory in question will be reimagined and taken to the world of digitalization and will be accompanied by a collection entitled POW® "Reboot" NFT, which will be composed of multiple variations of the accessory and we will be able to find it in different colors: "Glitter Purple", "Neon Green" and "Matte Gradient".
On the other hand and as a novelty, the digital assets of the brand will serve as a membership card and all those who have it will have the privilege of exclusive access to physical and online events that Ambush performs. In addition, collectors of such items (of which there are more every day) will also have priority access to future limited edition collaborations and exclusive NFT releases.
Ver esta publicación en Instagram
What do you think of Ambush's latest addition to the world of the Metaverse, and are you ready to join in? If so, make a note of this date, February 14th, as that's when these rings will go on sale and the Ambush Metaverse will open in early March.
Where will you be able to get your hands on them? On the brand's OpenSea and Discord channels.