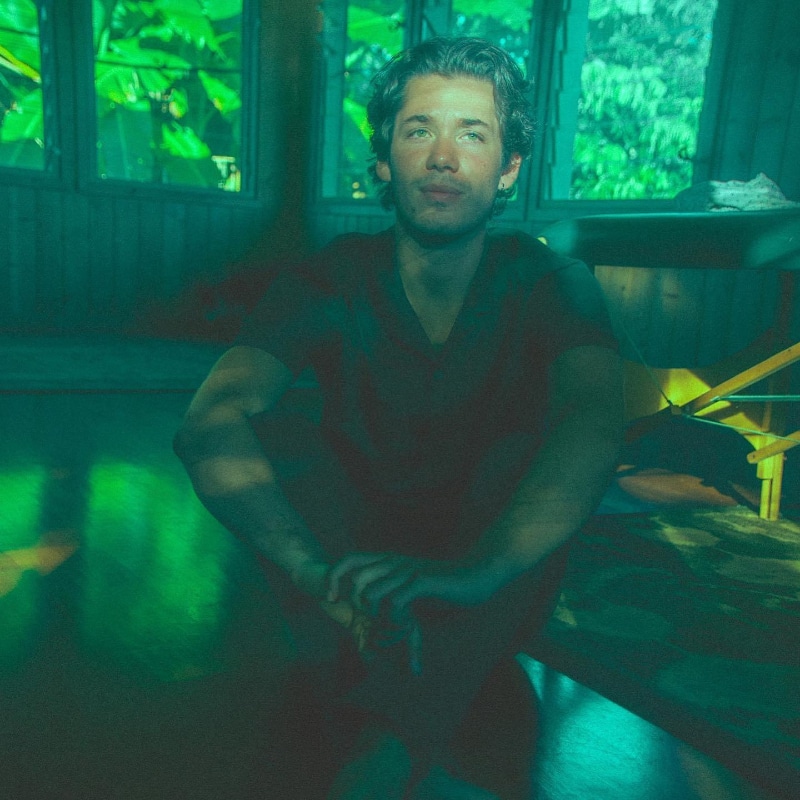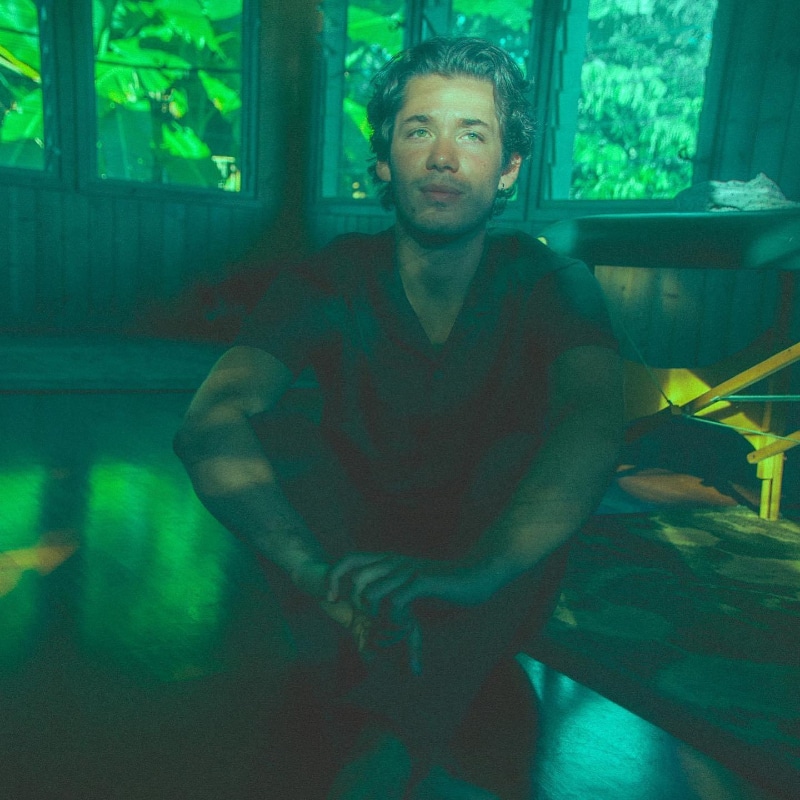 Originally hailing from Kauai, where he was raised by a family of musicians and grew up on a diet of Gladys Knight, The Beatles and Prince, ​Eli Smart​ trades in a particularly infectious and breezy strain of music he calls "Aloha Soul" – a unique blend of Tropicana, timeless guitar pop and blue-eyed soul that is on stunning display on "Boonie Town". It's an inimitable sound that has already earned him a cult following as well as a handpicked slot on Tom Windish's tastemaking Homeschool show.
Summer arrives early this year, in the form of newcomer ​Eli Smart​ and his lissom "​Boonie Town​" EP, his first physical release and debut for Polydor, released in April.
"​Welcome to Boonie Town. My surroundings are the muse behind these tunes. Half this EP was written in my hometown of Kilauea on the island of Kauai and the other half was written in my adopted second home of Liverpool. I hope these songs are able to make sense and fit into a moment of yours wherever it is you may be" – ​Eli Smart
Over four glorious tracks Smart's irresistible, sun-dappled vision is celebrated fully and without cliché, displaying the impressive breadth of Smart's musical prowess. From the gorgeously sweet bitter tang of lead track "​Come Down​" listen here​ – to the doo-wop swagger of "​No Destination​"; the twinkling falsetto croons on the irrepressibly lovestruck anthem-in-waiting "​Highschool Steady​" to last year's "​Cruella Deville​", which became a sleeper smash on radio and won him fans in the likes of Clara Amfo and Elton John, Smart is reading up and ramraiding the very best chapters in the history of pop music and distilling it with refined, resourceful eyes. These four songs are the end result; listen on in wonder.
Zodiac sign?
Leo
Secret crush or guilty pleasure?
Beyonce, for both.
What first got you into music?
My whole family is into music. A lot of my childhood pretty much revolved around music. There was always a constant rotation of The Beatles, Gladys Knight, and Beck in our house, which turned me on to the whole beautiful world of recorded music and listening to music. My dad taught me the guitar and my mom would sing, music was just always a massive part of our dynamic, and it's been a consistent source of comfort for me.
How would you describe, in few words, the music that you typically create?
I've been calling it Aloha Soul.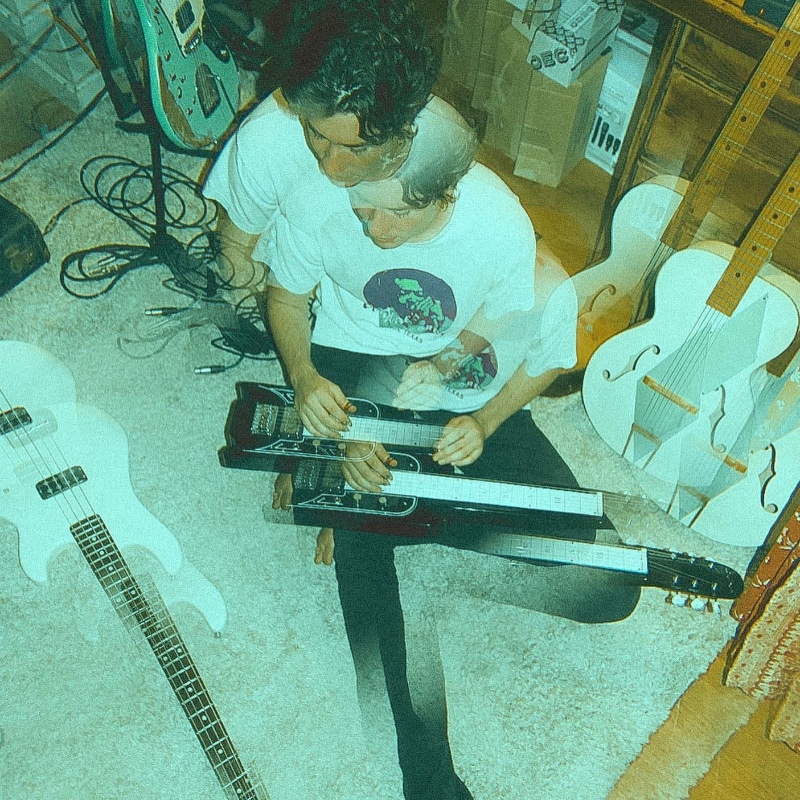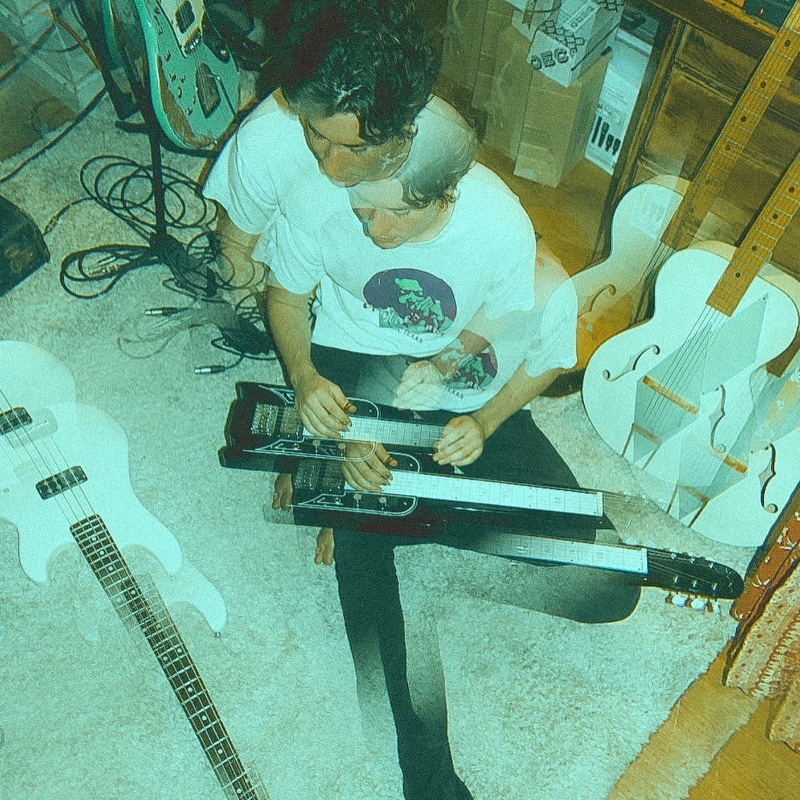 How your life journey experience from Kauai to Liverpool had an impact on your music career?
Kauai and Liverpool are both such important places for me, they are so different from each other but I've found the most amazing sense of home in each. I've always been so inspired by my surroundings. Growing up on Kauai blew my mind every day just by how magical of a place it was to live and that absolutely informed the style of music I started to make. Moving to Liverpool from Kauai after high school was such a trip, It definitely felt like "the big city" to me and I loved that. Liverpool is such an amazing place with such a rich musical history and soulful culture, moving there totally gave me that creative stimulus I was craving coming from Kauai. The Liverpool atmosphere was incredibly evocative for me and I instantly tried to throw myself into any creative situation.
What is your creative process like and who inspired you most?
I'm not too particular about my creative process and have actually been trying lately to be a little more open as to how I stumble upon songs. In the past, I may have convinced myself that there was only one particular way I wrote best but I've started to let go of that and realize that there is no proper way. Implementing any sort of creative routine absolutely helps though, I haven't been too successful however in sticking to anything super rigorous but I do definitely notice that as soon as I start to create in any daily consistent routine, everything flows better.
Another creative myth I had to debunk for myself was the one that I had to wait for inspiration to create, not true! Just sit down and do it. I found that's what works best for me and that if I just powered through moments of uninterest and committed to making something, the inspiration would come along the way. If I only wait for inspiration to make something it'd never finish anything.
Who/What inspires me the most? Lots!! Again, my surroundings, whether it be a stormy Kauai evening on my favorite beach or the cozy Liverpool docks on the River Mersey. Yea the weather evokes plenty of emotion for me. My family's passion for music inspires me all the time. The Beatles blow my mind every day, I just got into Sgt. Peppers for the 100000000th time, I thought I'd listened as deep as I could but there's always more to hear with them it's crazy. I also love Brazilian music, I think it's the most beautiful music in the world. It's one of my favorite musical universes to dive into and always makes me wanna go try and record something immediately.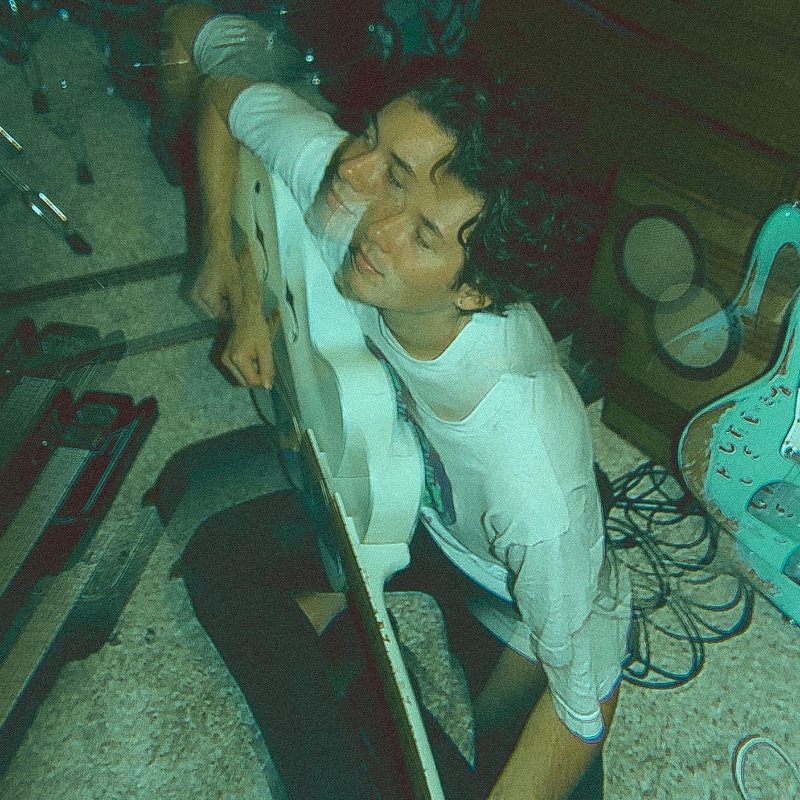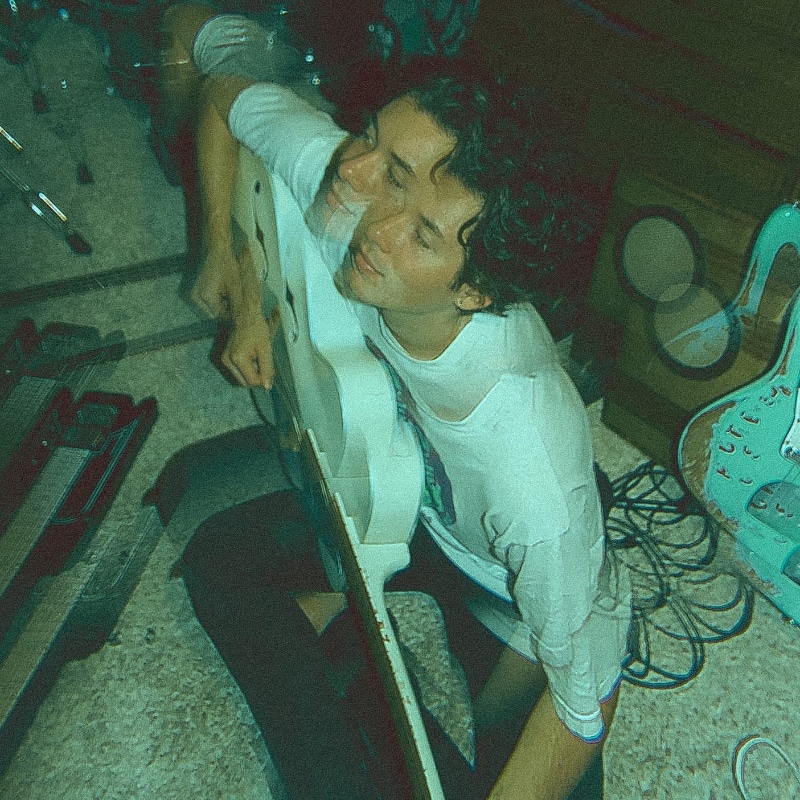 Your last video, Cruella Deville, is an approach bathed in sunshine. How this song + video was born and why?
Cruella Deville was born in Liverpool, very far from anything bathed in sunshine. I had started messing around with the chords and melody of the tune when my girlfriend came home with this big puffy black full-on Cruella Deville coat from a thrift shop and that became the name of the femme fatale character in the story. The song didn't click for me sonically for a while as I'd tried to demo a few versions in Liverpool and nothing stuck, it wasn't until I got back home to Kauai for the first lockdown and reopened the tune that I stumbled upon something I dug.
I was listening to a lot of Sly Stone and older JJ Cale records where they were incorporating the use of old drum machine sounds and fusing it in with live drums to create such a driving syncopated and bouncy feel. I downloaded a free sample pack of the drum machines they were using at the time and chopped it up to make a pattern I thought would fit and then played a live groove on top of it, once the groove was there the rest of the song was such a blast to build on top and it evolved quickly.
The video was a whole other thing that my mate who directed it and I came up with later on. We just knew the tune was a driving one and needed to not take itself too seriously, we gathered up all my Kauai mates and got all dressed up, and rolled the camera. It was a proper blast to just cruise around Kauai and find these little pockets of wabi-sabi faded Kauai and try to create our version of Bottle Rocket meets Napoleon Dynamite.
How do you feel the Internet has impacted creativity + the music business?
I suppose there are positive results and not so positive results of the internet's effect on creativity and business. As far as creativity is concerned, I think it's really really cool that it's easier than ever to get one's music heard as there are so many new avenues of discovery now, that definitely wasn't always the case. I think that factor alone can be a very motivating realization for an artist, it's cool to know that music sharing and connecting with people over music is being more nurtured now more than ever via the internet. I feel like there are so many different new creative ecosystems that have been born online that all revolve around music and art and there are people who are able to express themselves, maybe for the first time even and that's a beautiful thing.
At the same time, it can be daunting sometimes to be a creator in times of such constant exposure to more music and "new releases" than ever, and with the metrics of Spotify and Instagram being so heavily romanticized I think it's super important to also remember just to do your own thing and try and turn off that gnarly part of all of our minds which is always so quick to compare and be hard on ourselves.
The internet definitely changed the music business forever for better or for worse, I don't know enough about the intricate workings of the business though to have too strong an opinion on how every aspect has been affected but on the whole, again I just think it's amazing that more people in more and more parts of the world can access so much music with such ease, that beautiful reality often outweighs any other negative aspects because for now also it kinda just is what it is, it's not like we could go back to a pre-streaming world even if we wanted to, so why not embrace it. Yea I like to highlight the sunny side of the internet's effects on the world of music, there's always gonna be bummer aspects of it but there's also no harm in acknowledging the overwhelmingly groovy side of things too, as we tend to dwell on the negative so much.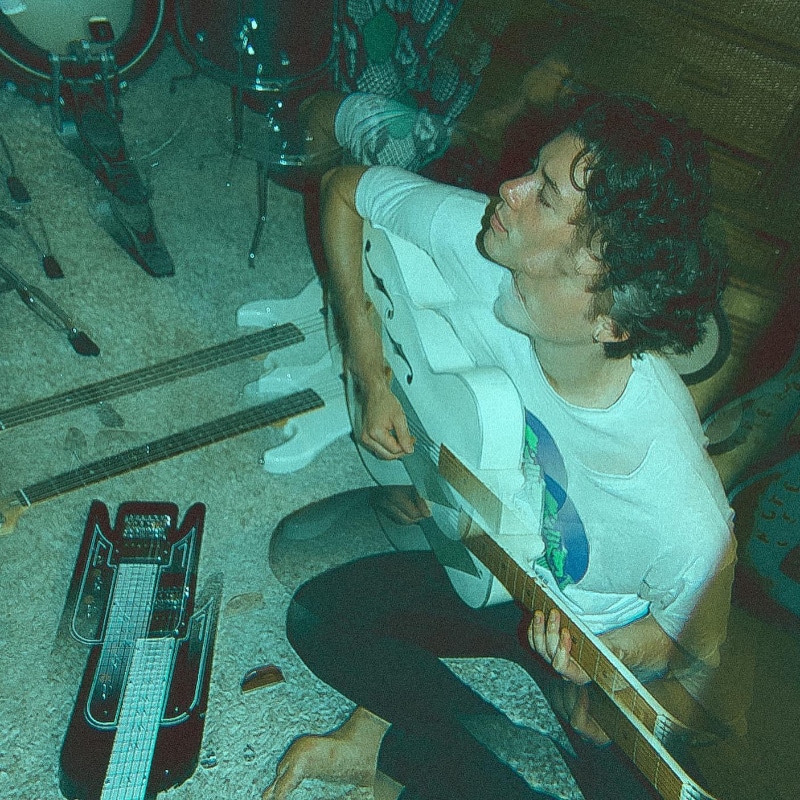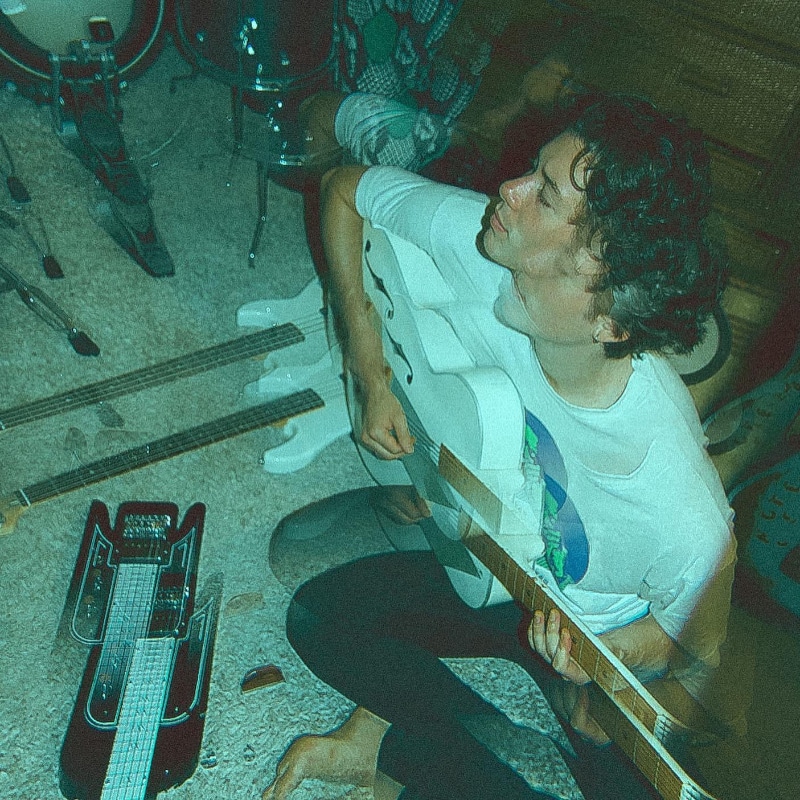 If you could change anything about the industry, what would it be?
More originality in pop music?
How do you overcome COVID19's impact on your music career?
It's been quite the wild time! It's definitely been a bummer not paying live with my best mates, but it's been such an unexpected break from everything, and I've been so lucky to be able to have a beautiful chunk of time at home with my family, I missed home and my family loads while being in Liverpool so it's been really cozy to be home again. Definitely, a funny feeling coming home after university and feeling like a little kid again back on this funny wild little island. That's definitely a theme and a feeling I've been channeling into my music lately, that kind of poignant realization of feeling so at home again yet also feeling as if I've almost outgrown the coziest place in the world for me. It's bittersweet.
To sum up, though how I've been dealing with covid's impact on my music, I guess I've been trying to ease off on some of the pressure I put on myself to create with all this downtime we have and have been trying to pivot and find happiness and satisfaction in other areas of my life because I can often forget that there's more to me than my music, if that makes sense? Been listening to loads of music though which always sorts me out, I love love love listening to music so I've just been laying outside in our lawn pretty much every night and compiling playlists upon playlists of new and old gems. We don't have much light pollution at all here so the stars get pretty crazy, full-on Star Wars scenes.
What is the most trouble you've ever gotten into?
Being 21, home from school, and forgetting you have chores again.
Your alter-ego is more grooviness or more punkiness?
Grooviness Grooviness Grooviness.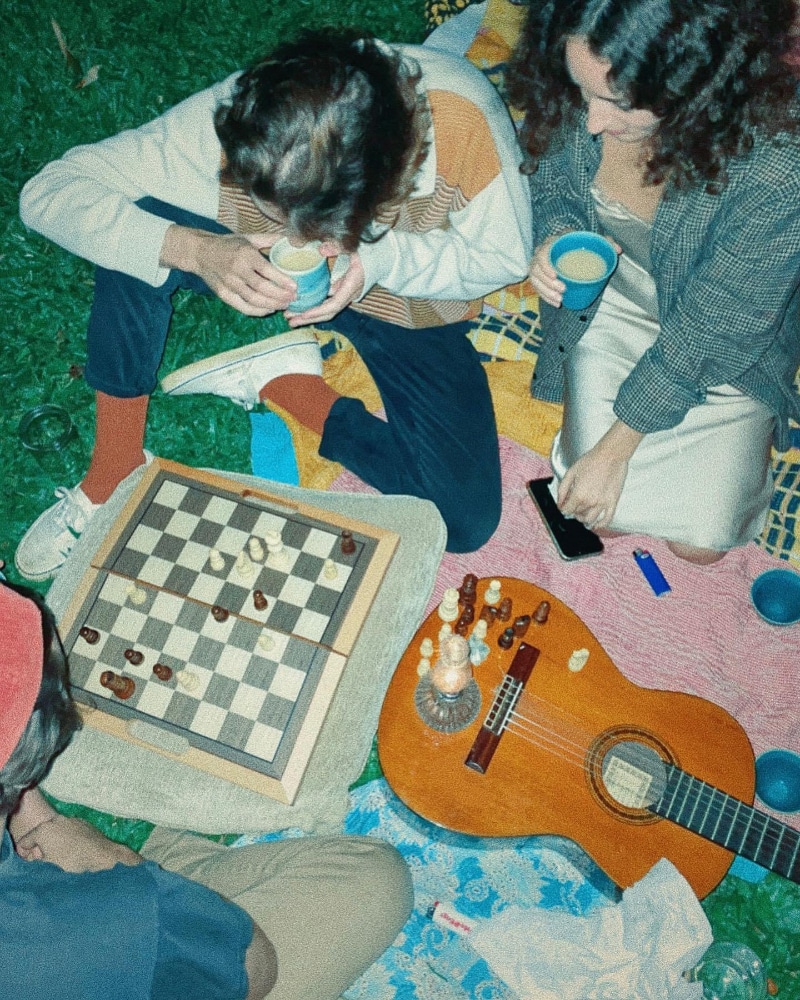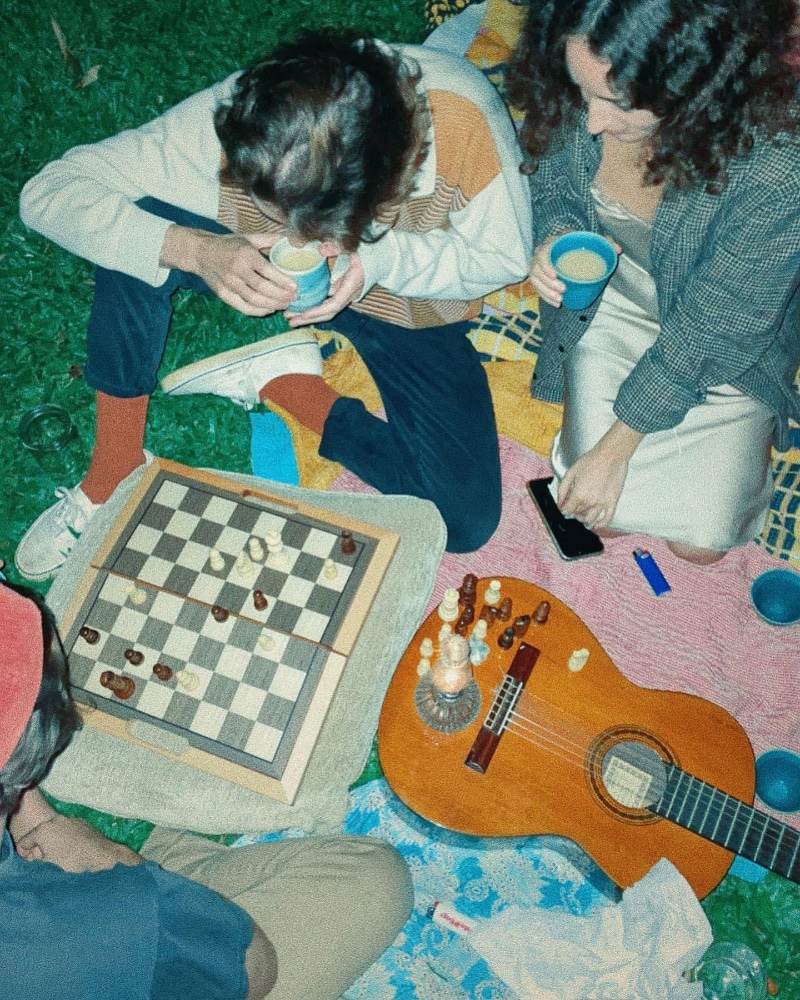 Do you sing in the shower? What songs?
Yes, here's the setlist:
Bobby Womack – You're Welcome, Stop On By
The Beatles – Tomorrow Never Knows
Manu Chao – Bongo Bong
Outkast – Prototype
Roberta Flack – Feel Like Making Love
What 'Fucking Young' means to you?
Hmmm. While we're 'young' it's a better time than any to cut to the chase, be kind and enjoy yourself.