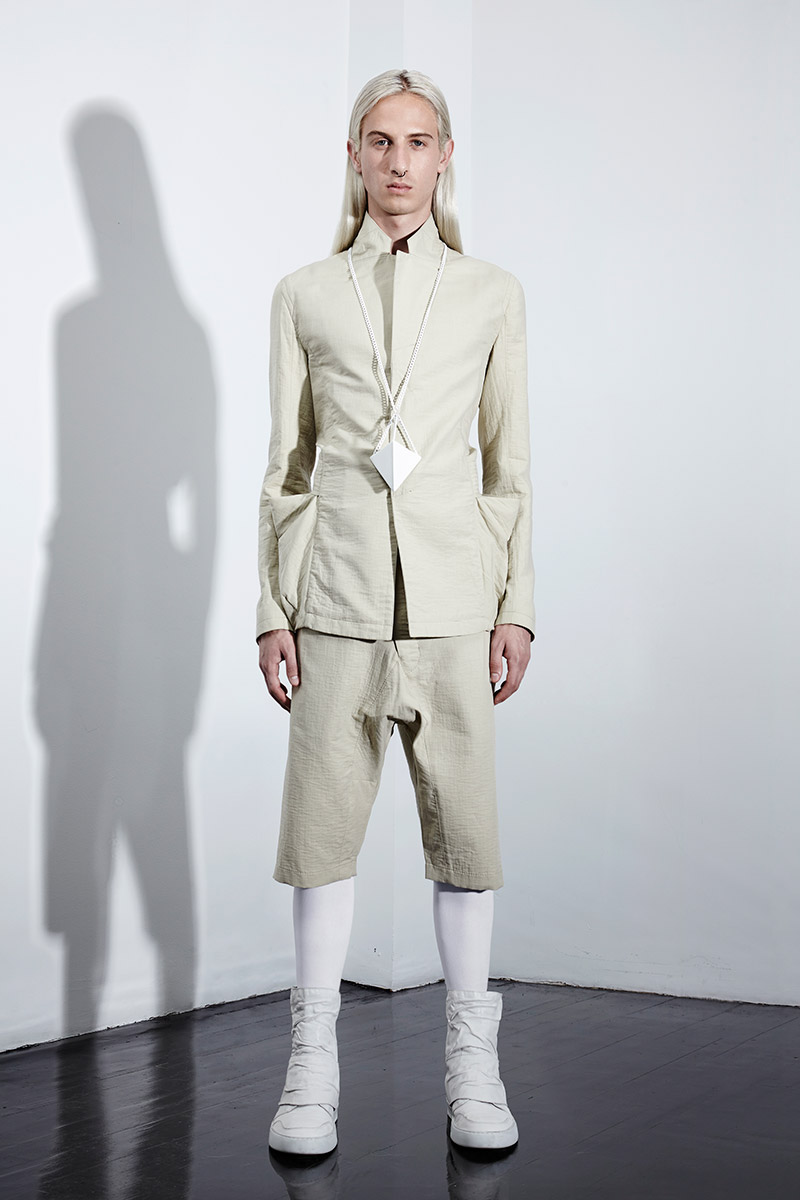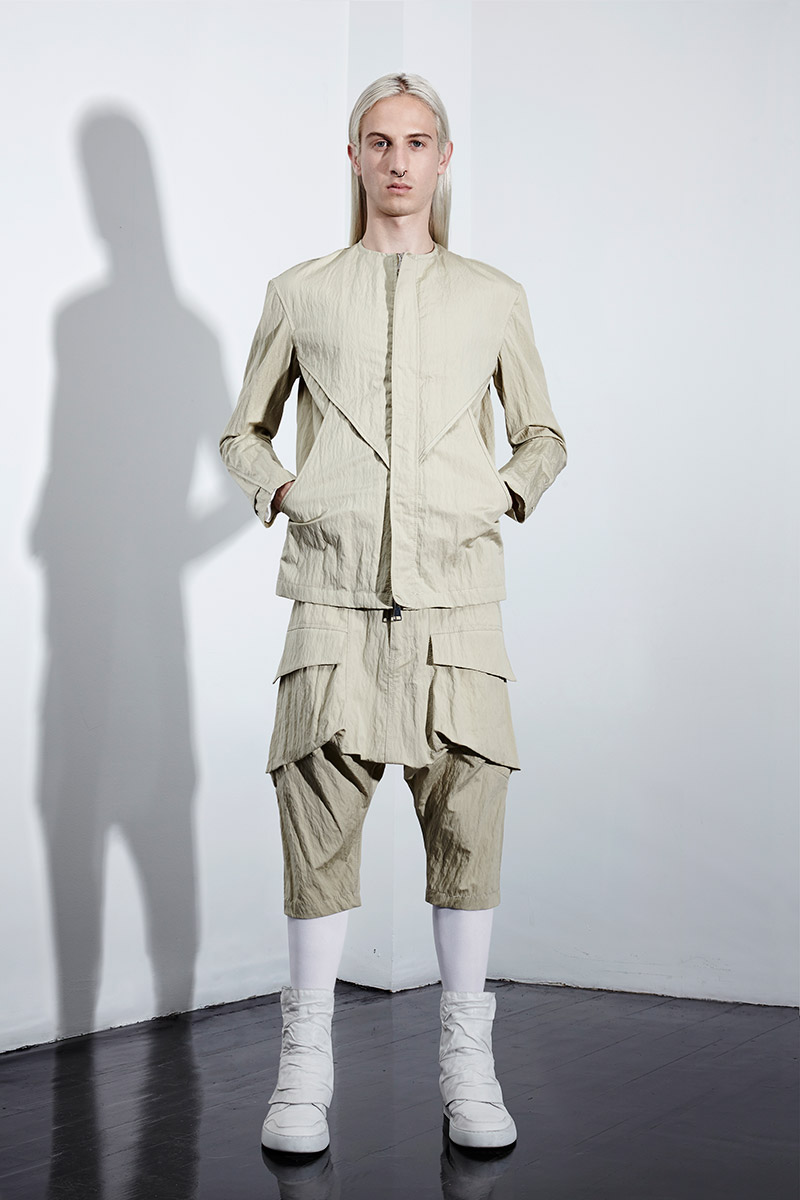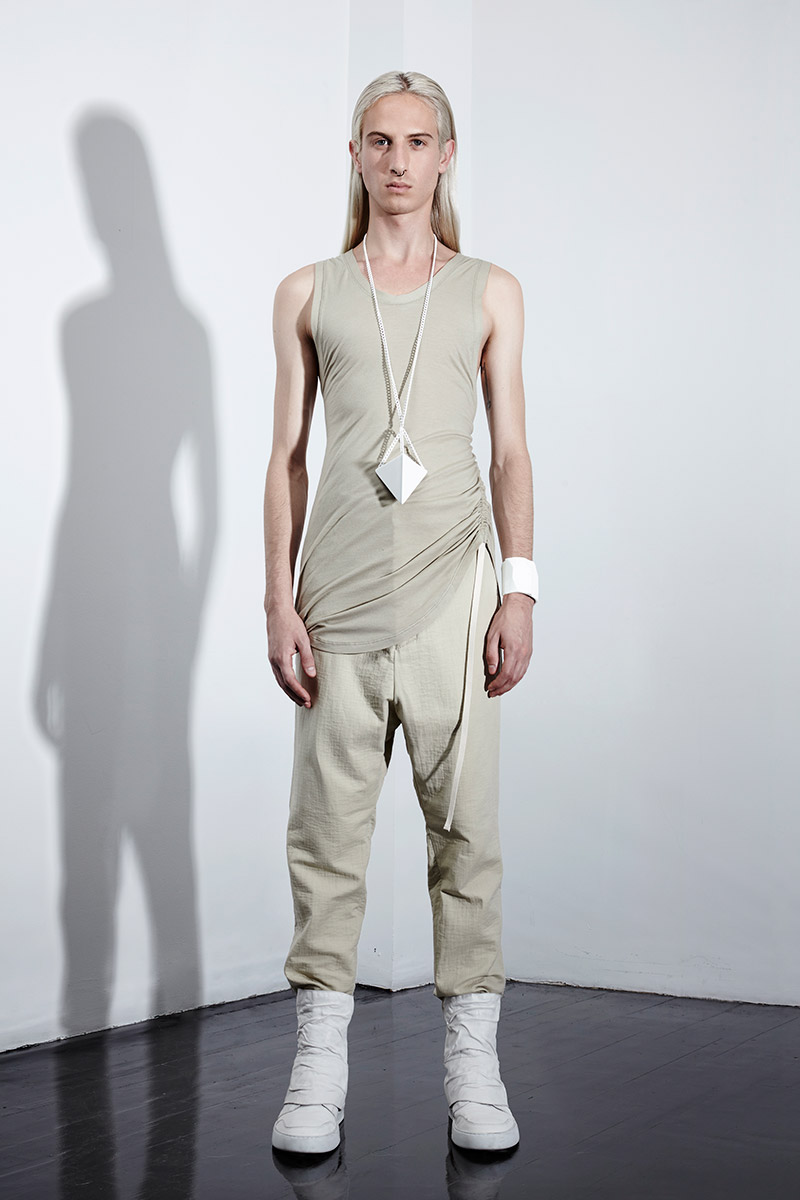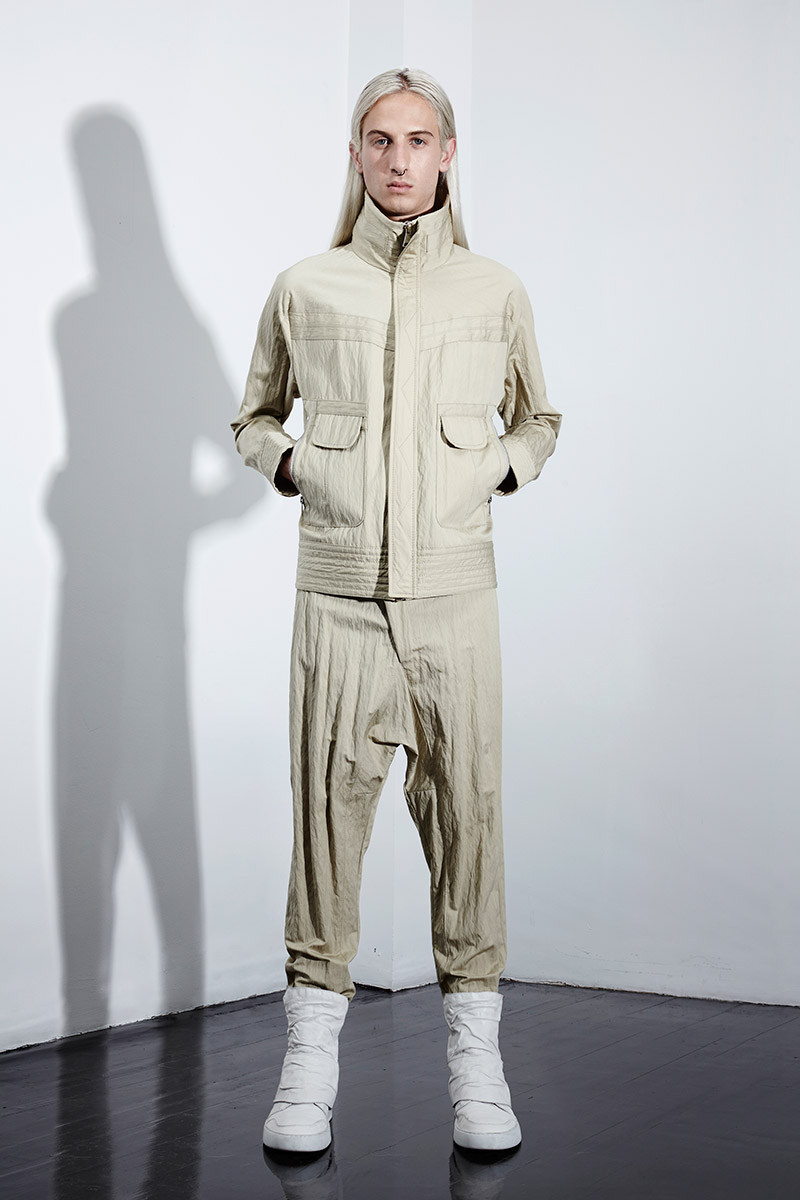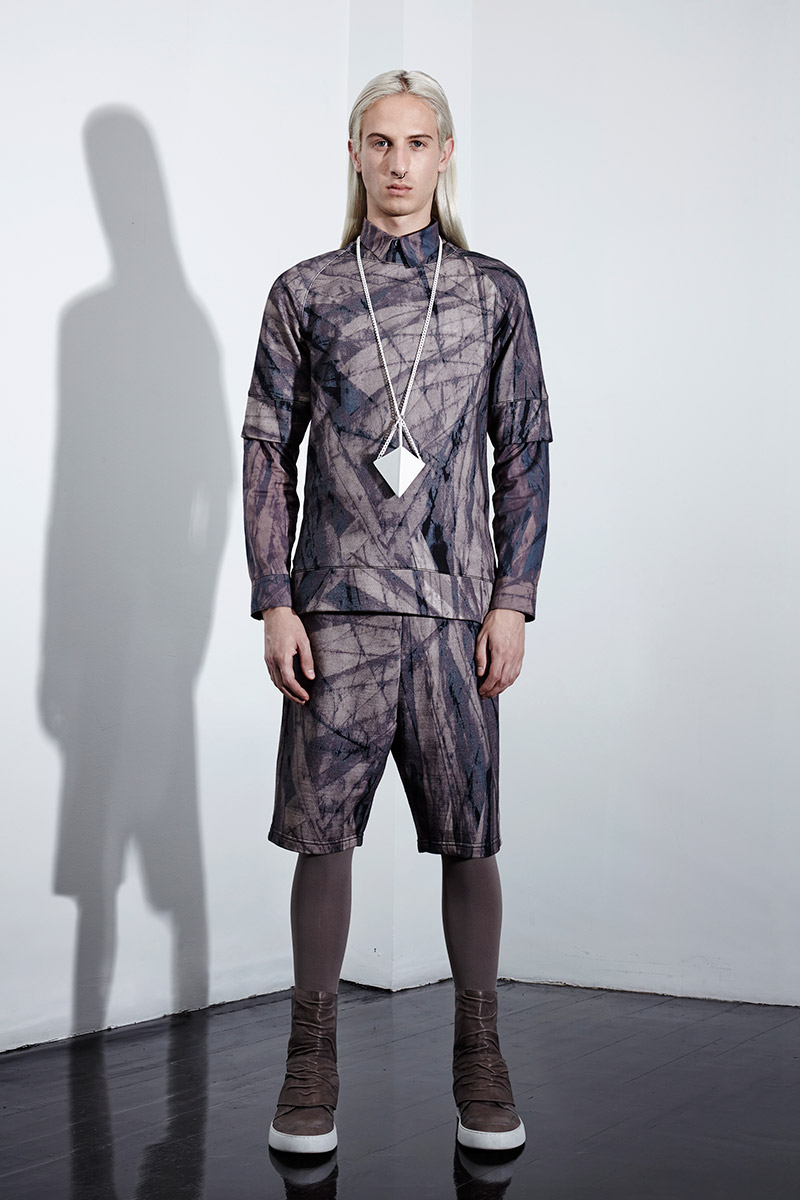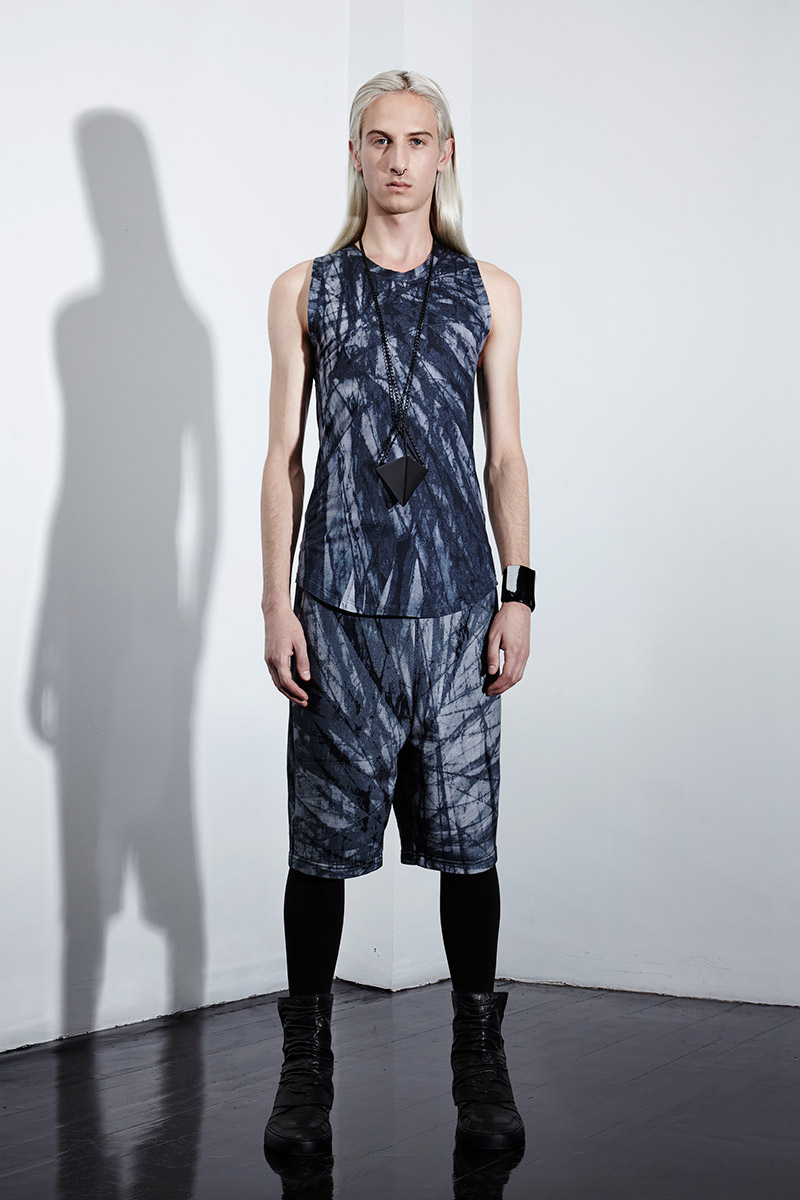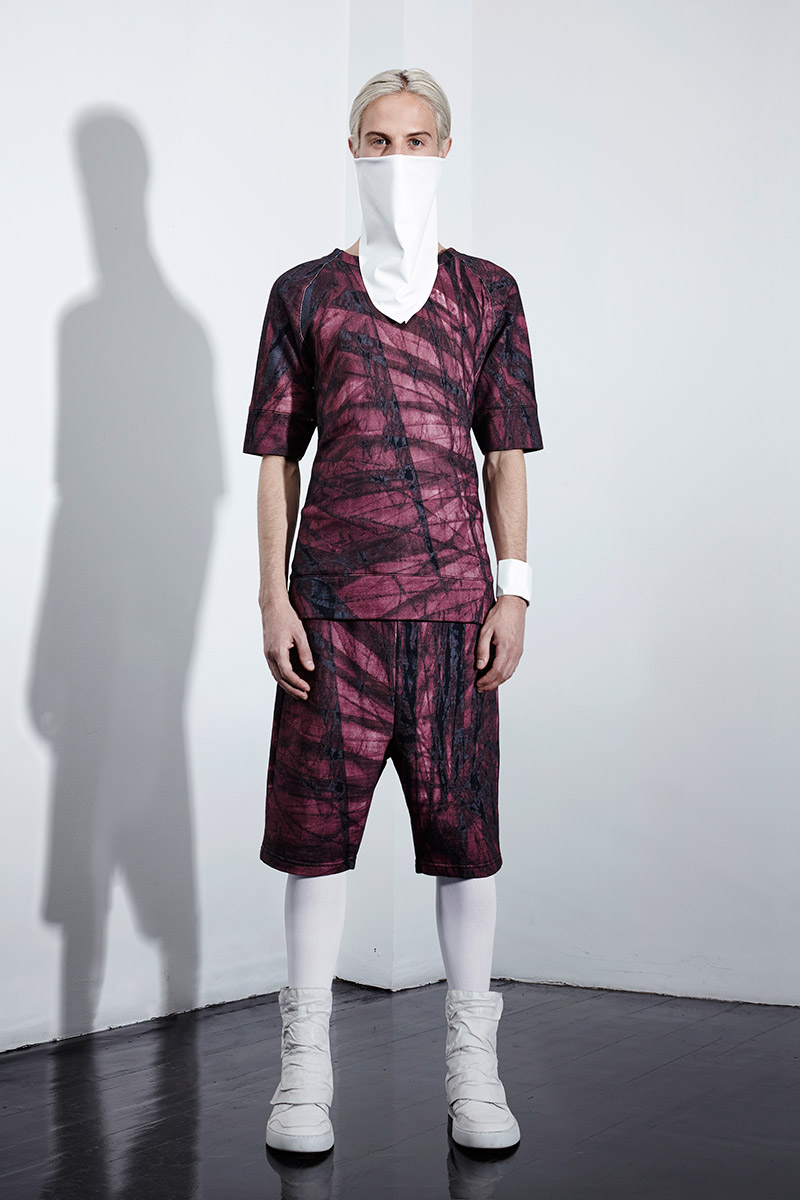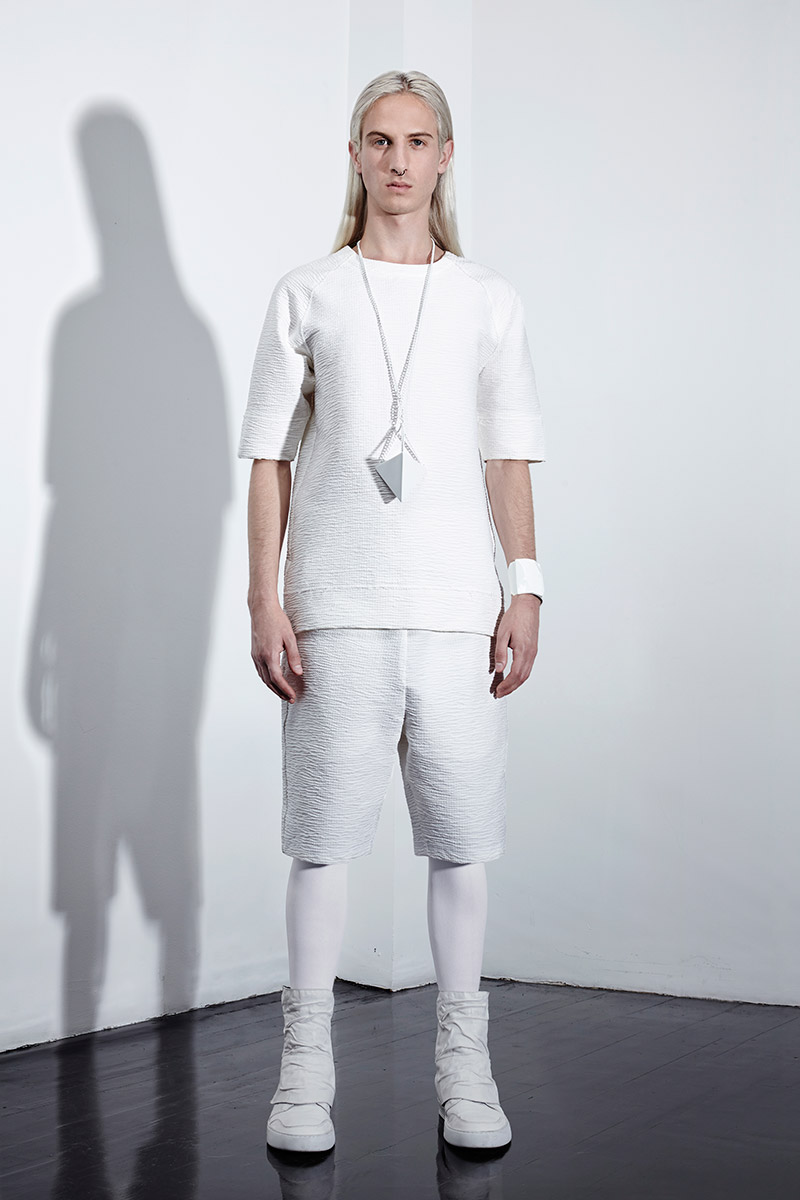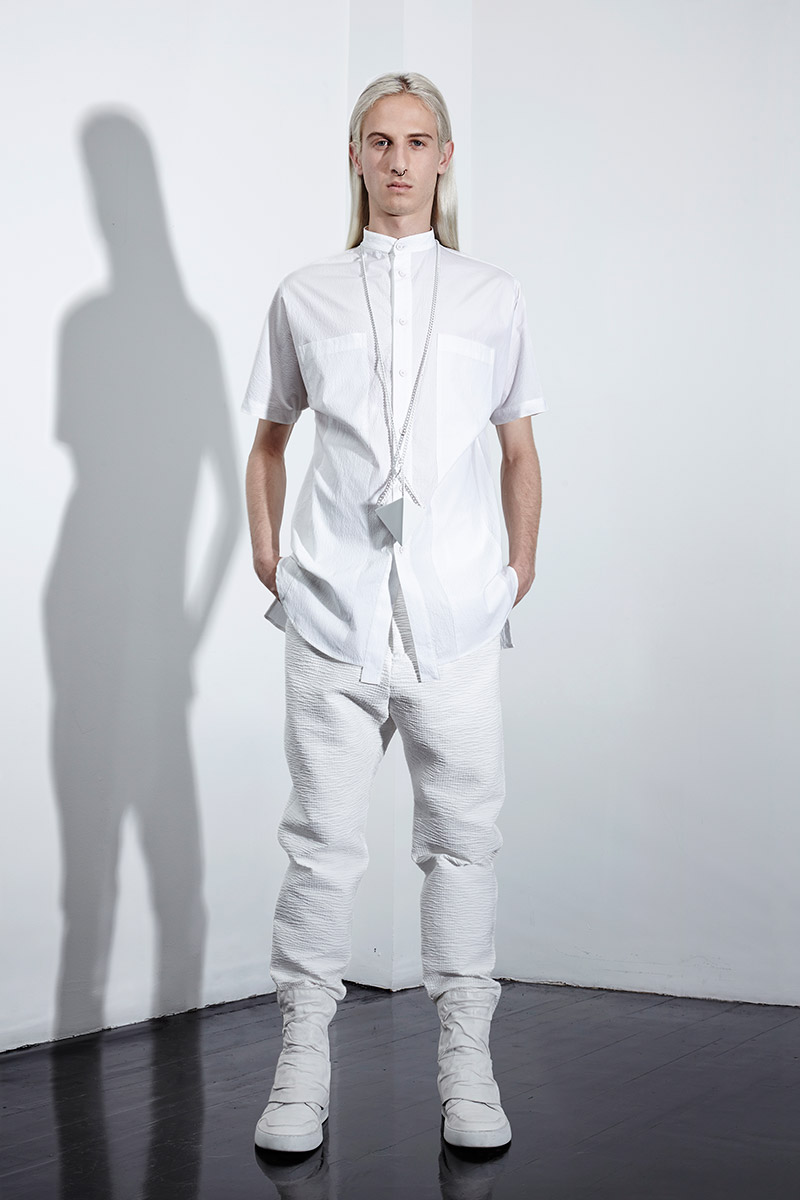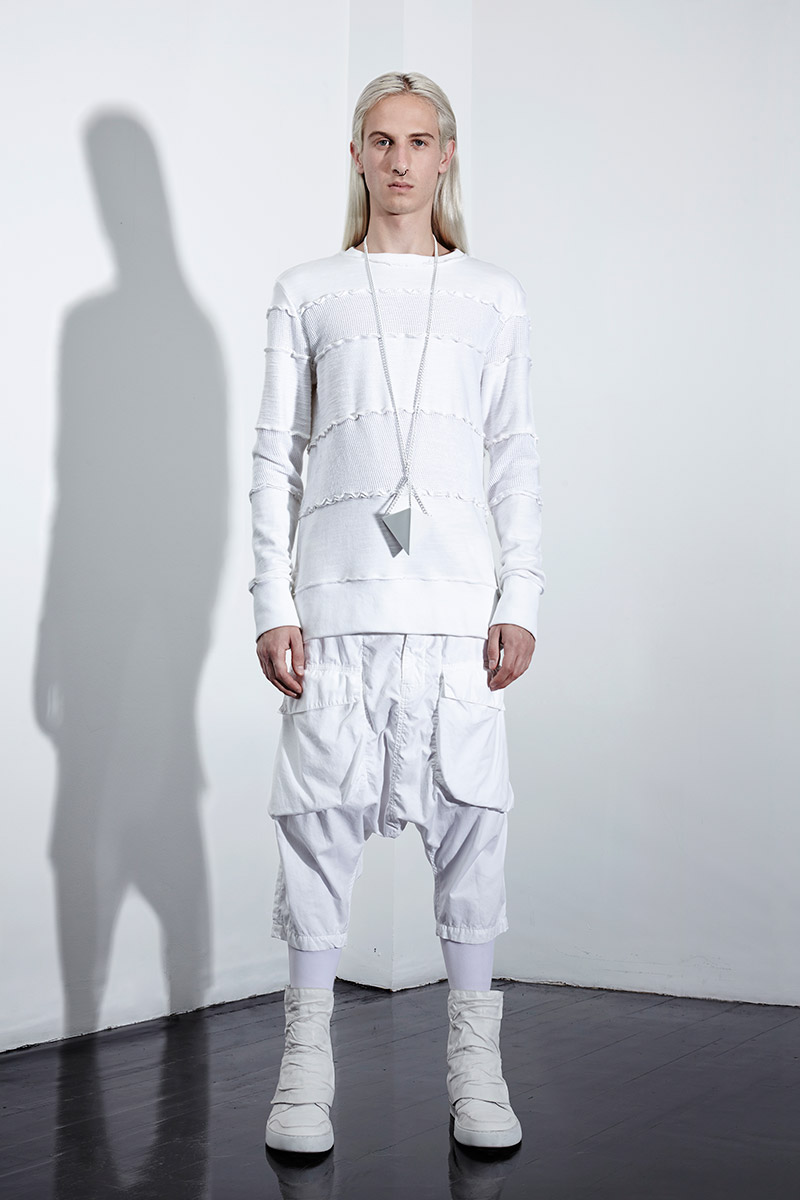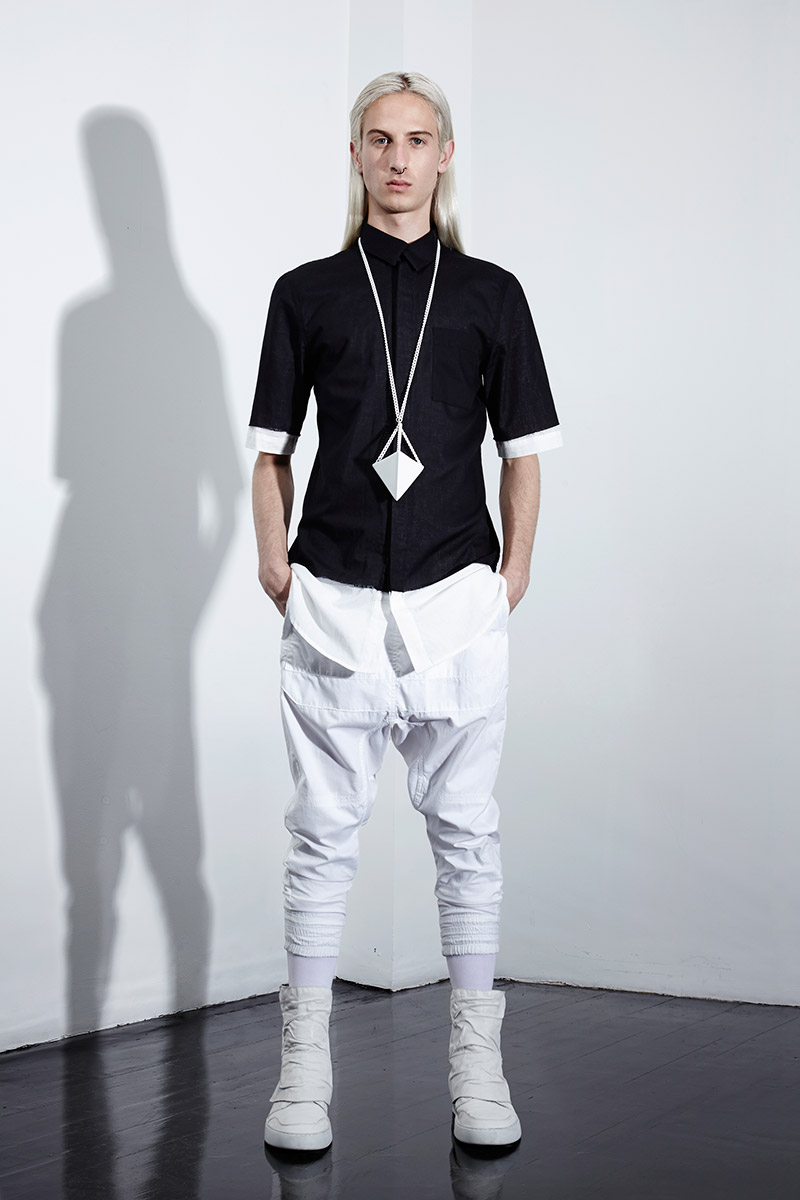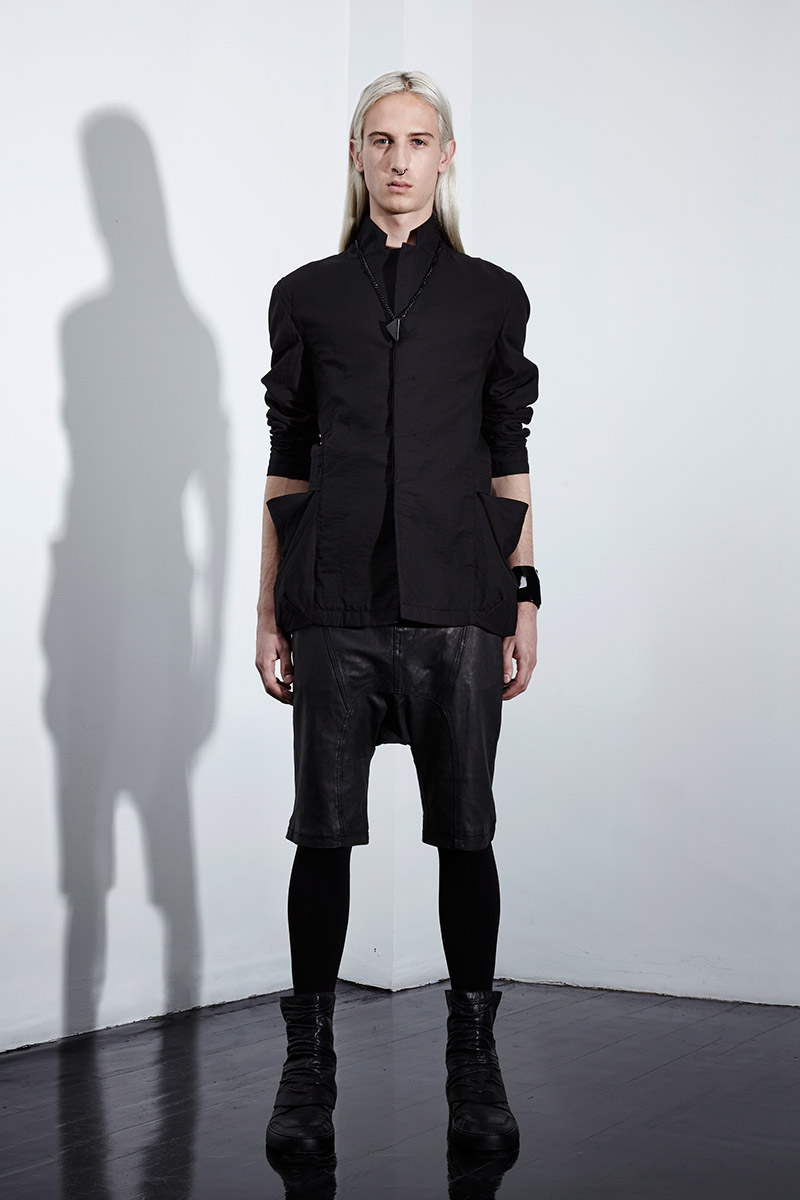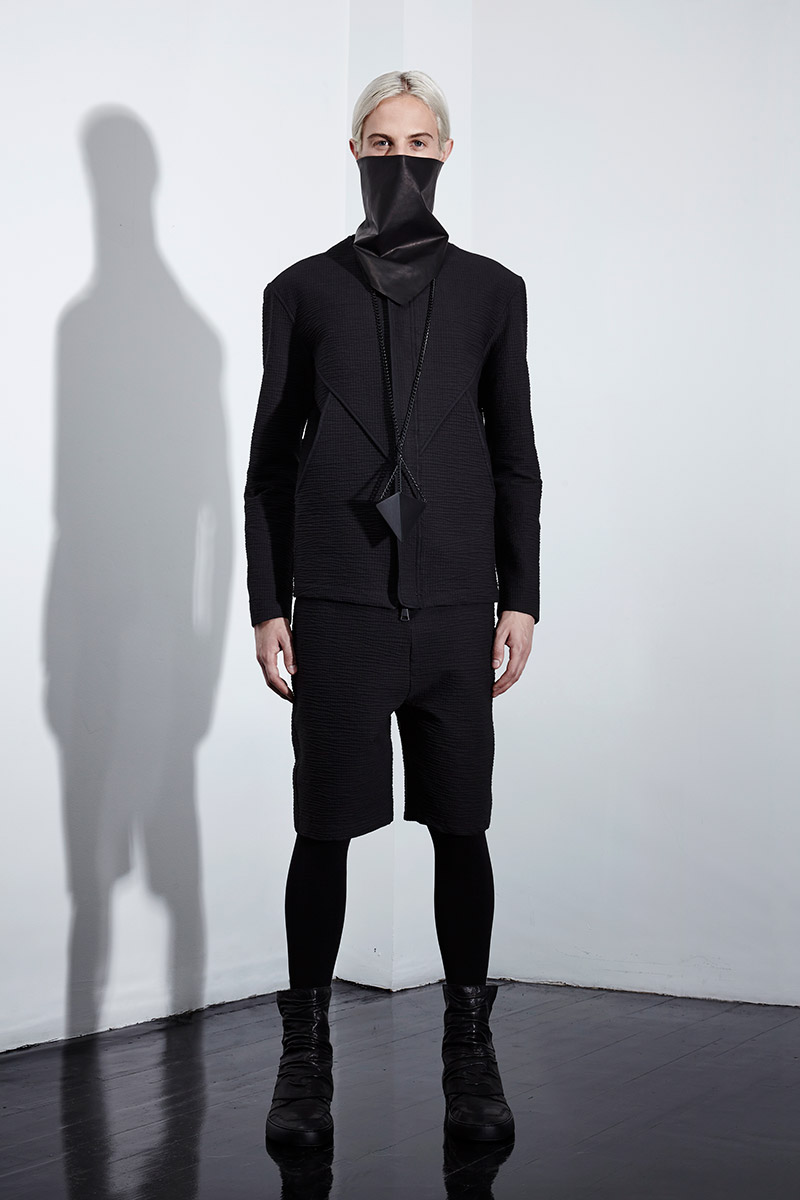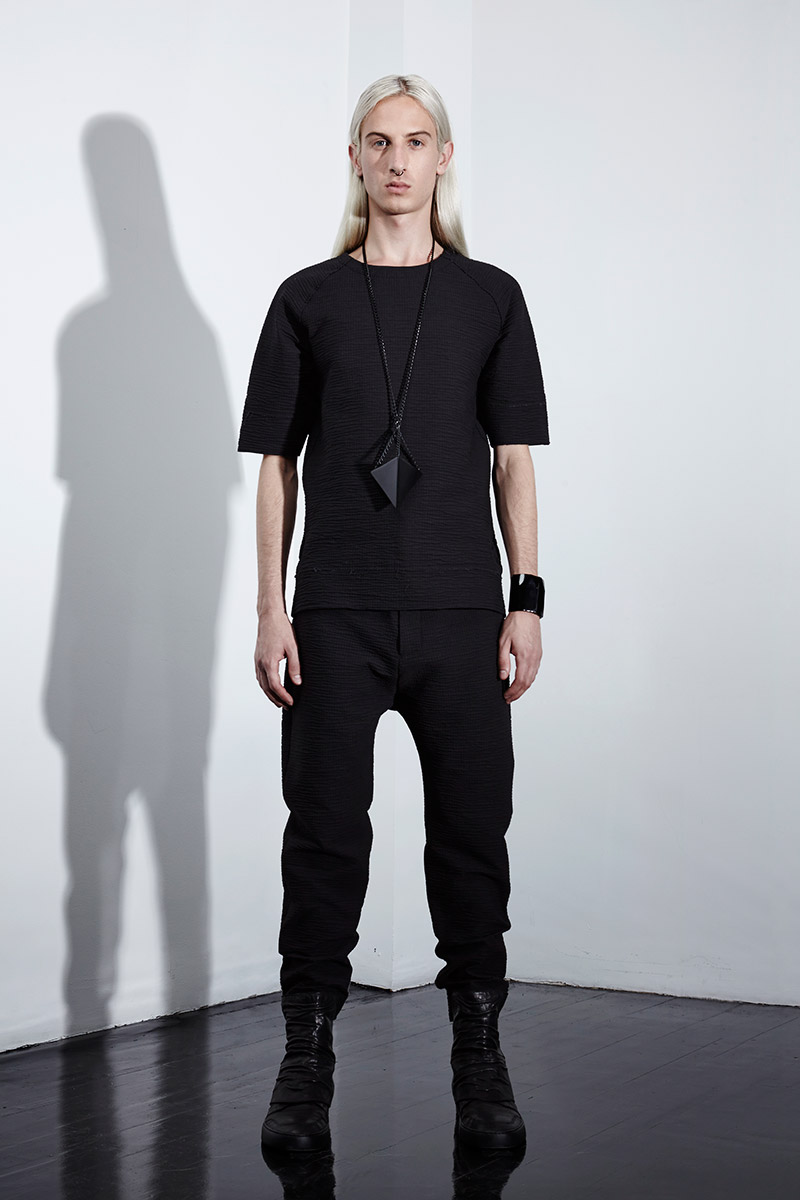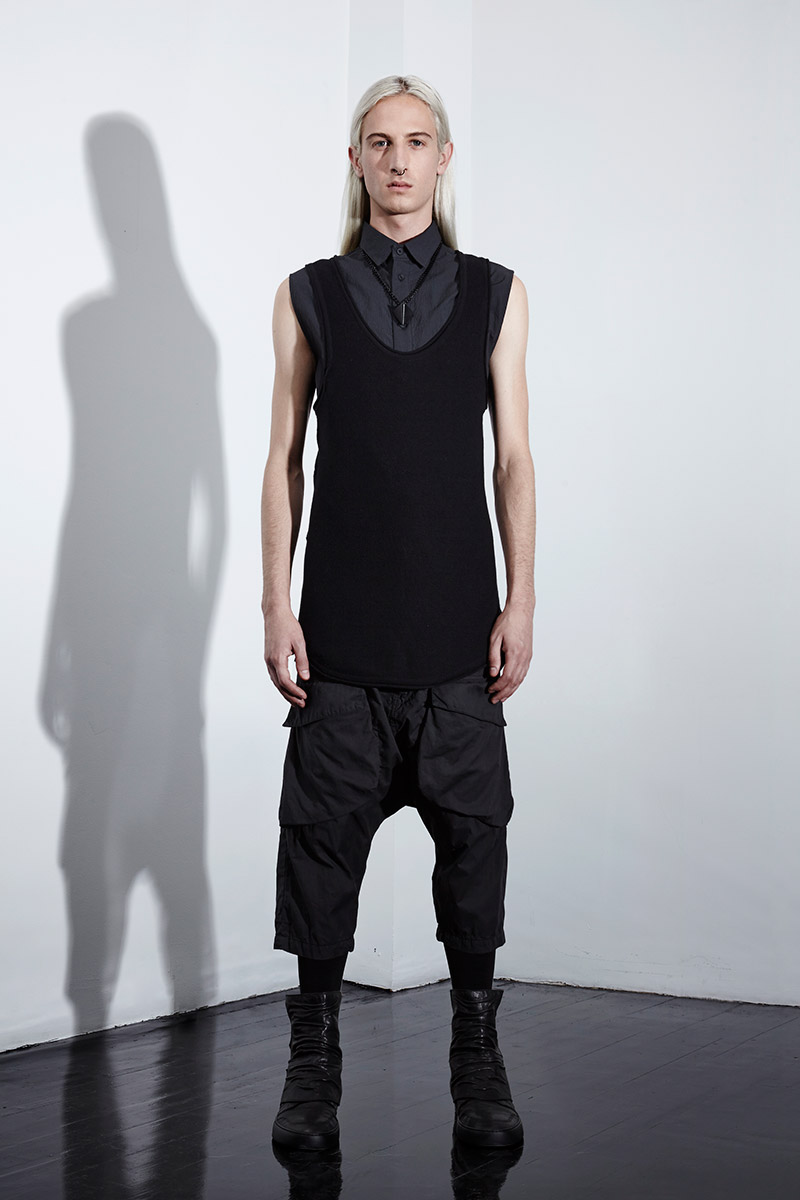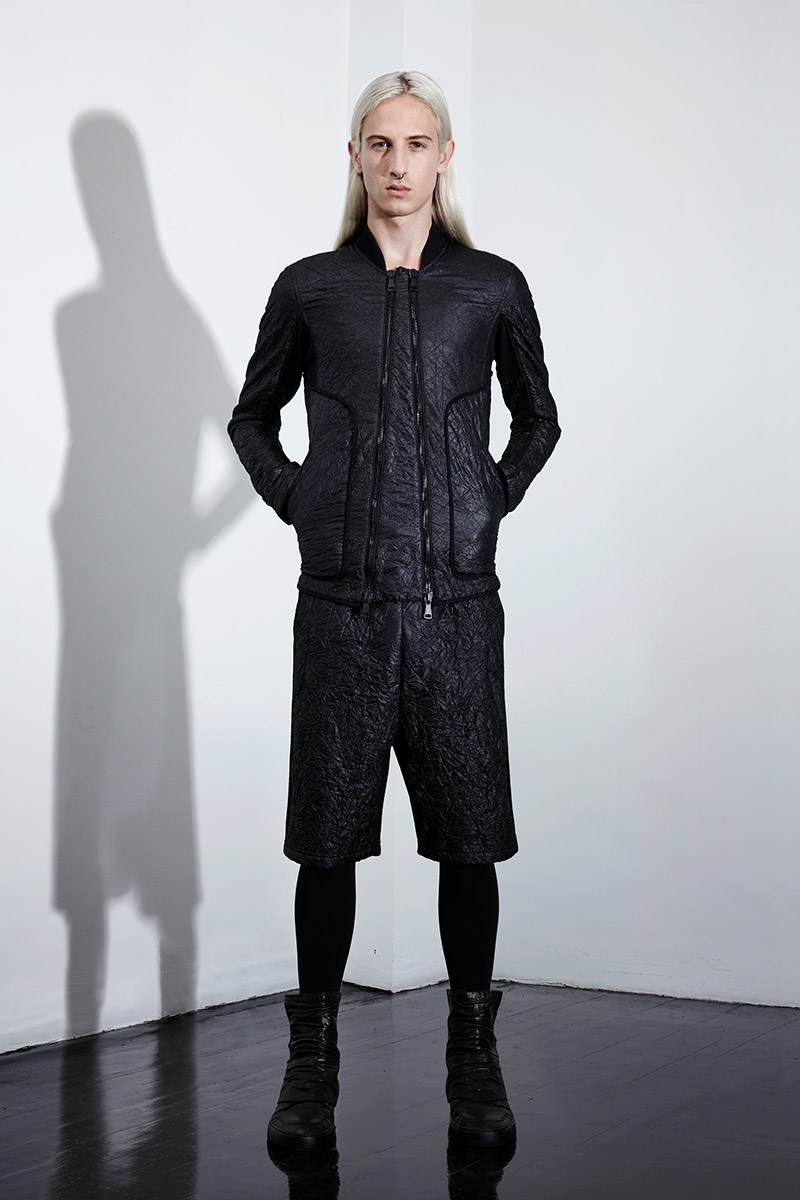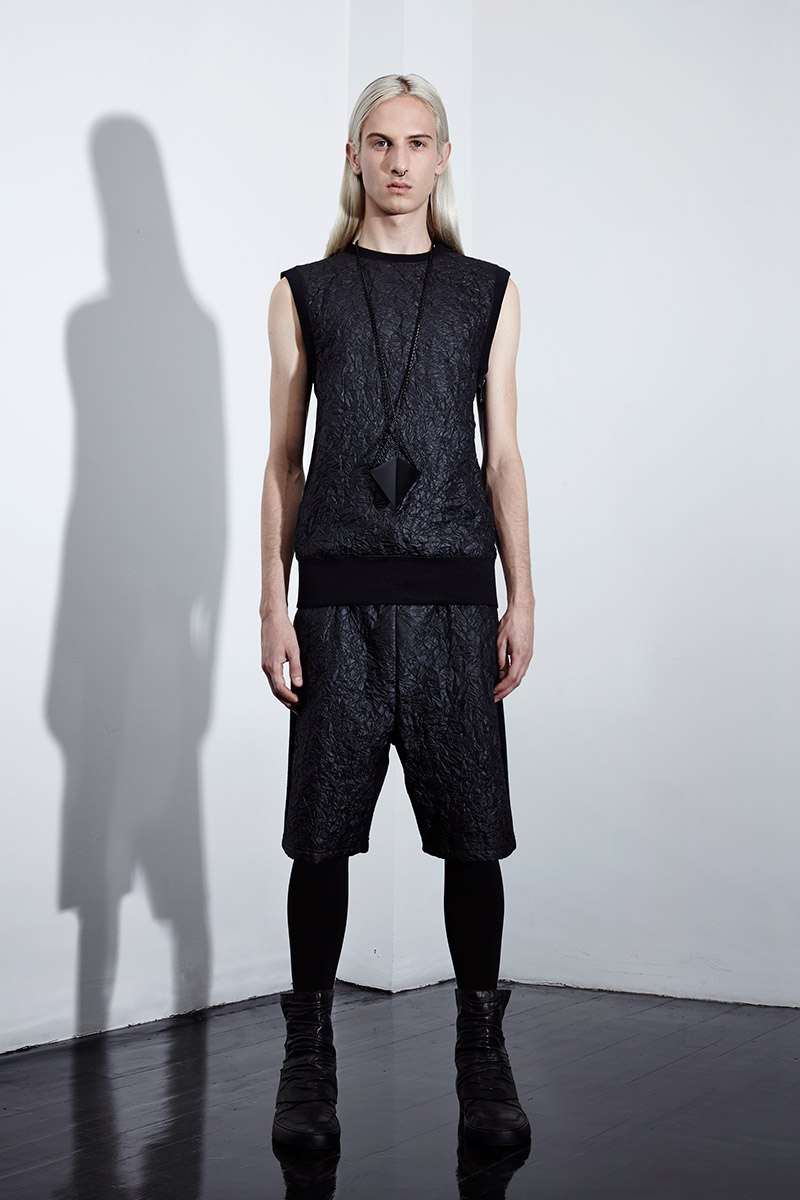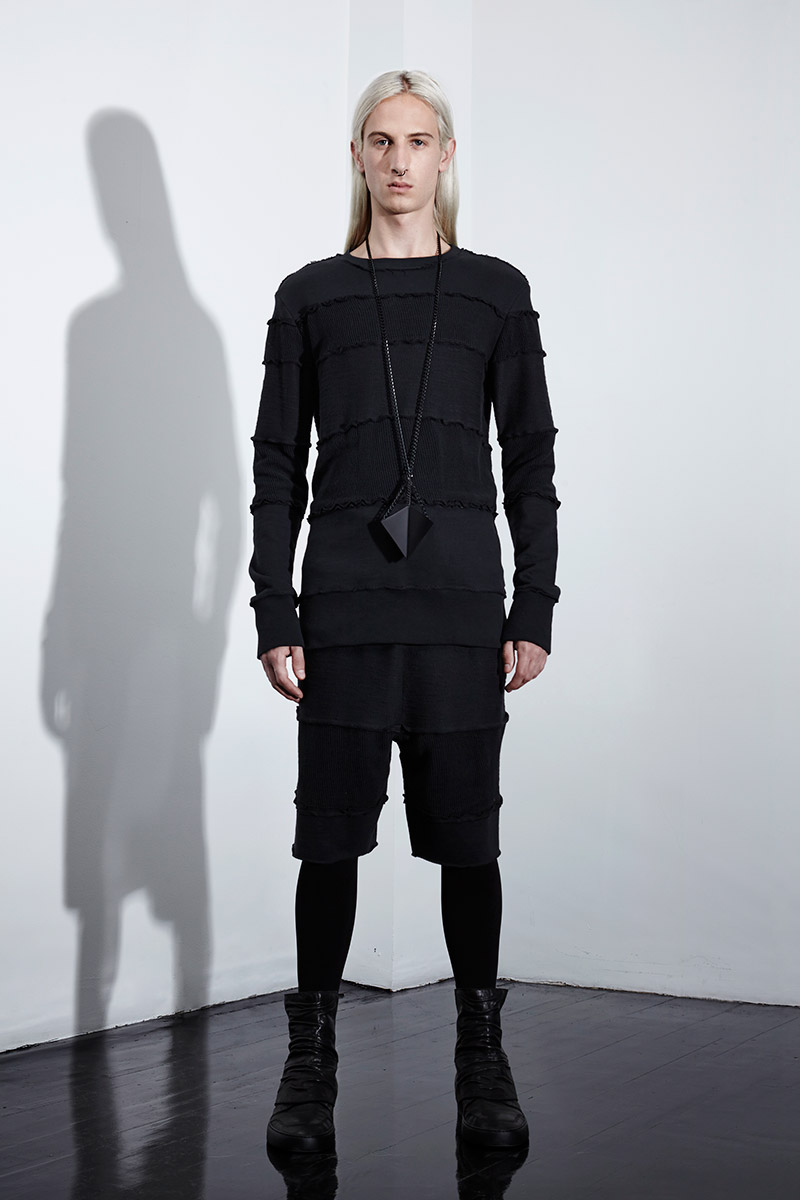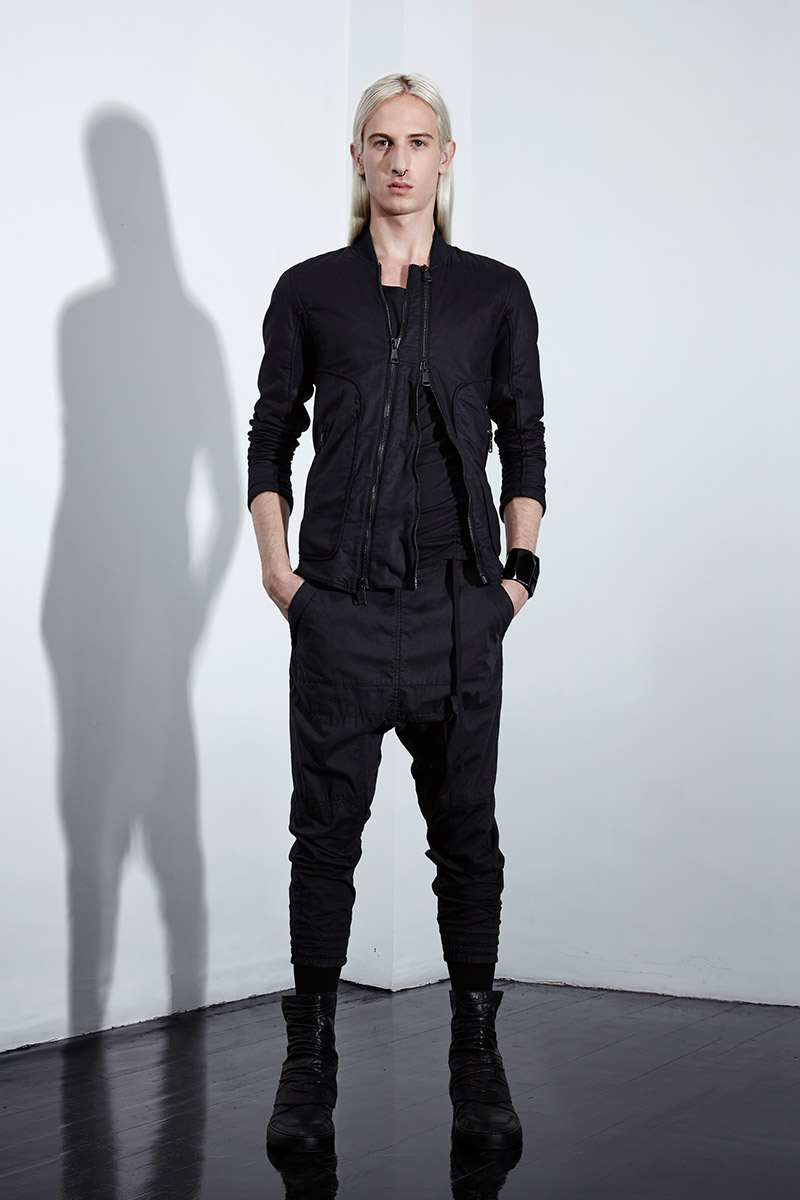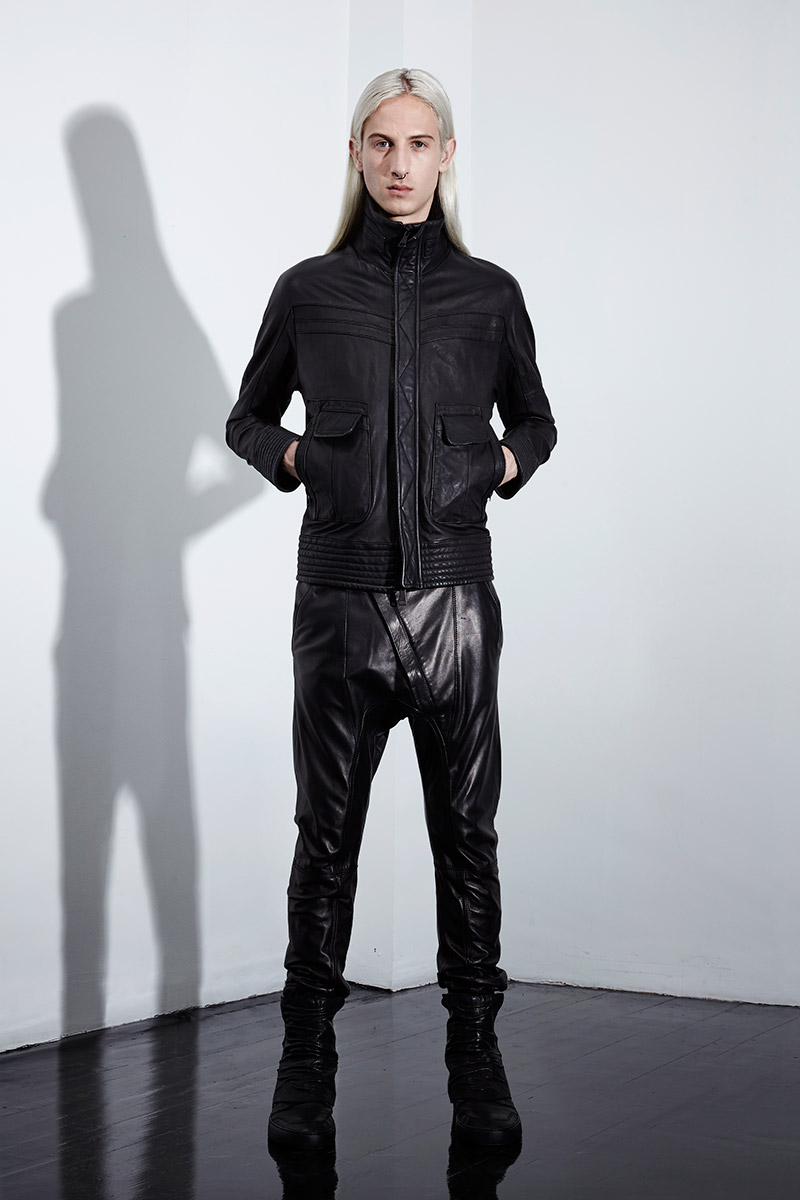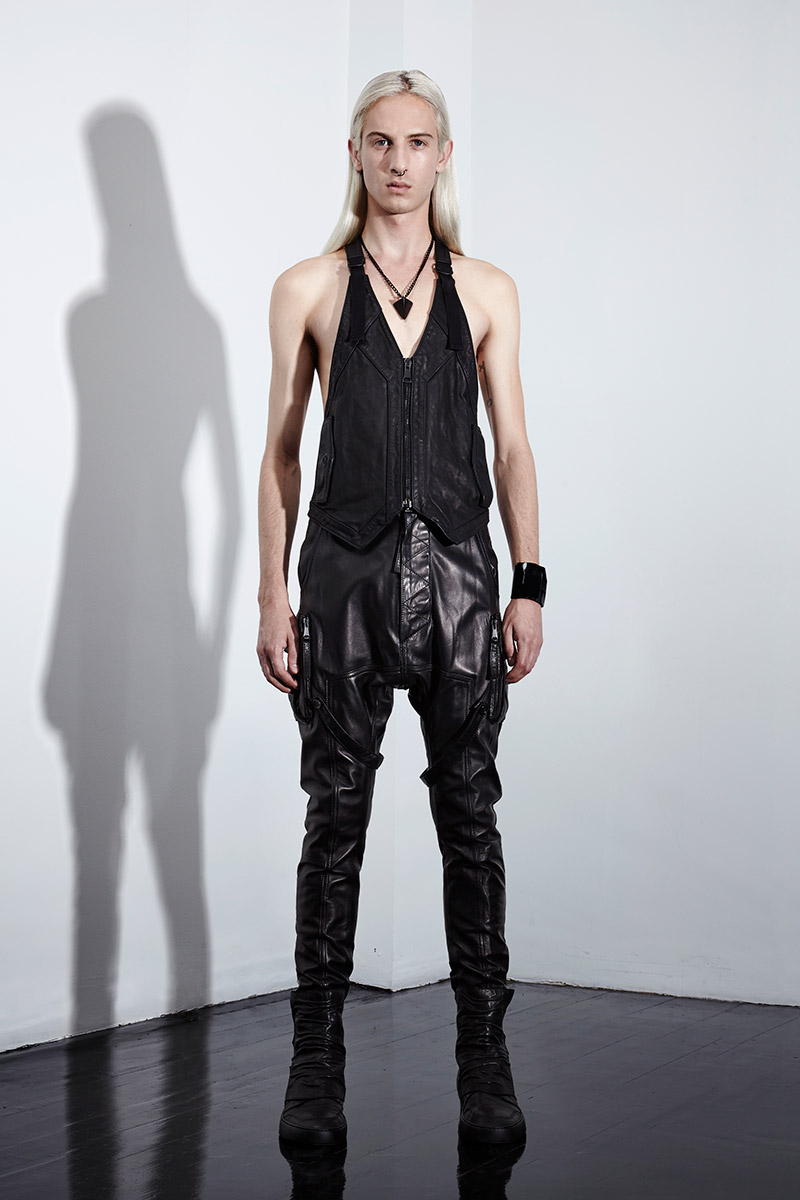 Alexandre Plokhov unveiled his Spring/Summer 2015 collection titled "Wraith".
"Wraith" is thought to originate either from the Old Norse "vörthr," meaning "watcher" or the Scottish "warth," a guardian angel or ghost seen as a warning. As the inspiration for this Collection, wraith is a harbinger of change.
The Collection's proportions are informed by the stylistic jumble of modern Streetwear and Sports Apparel. Nothing is rigid or constricting; everything is fluid, allowing for comfort and ease of movement. At times oversized, at times cropped, the clothes reflect street influences channeled through the designer's eye. The Collection lets go of formal dress codes, replacing them with the brash insouciance of youth.