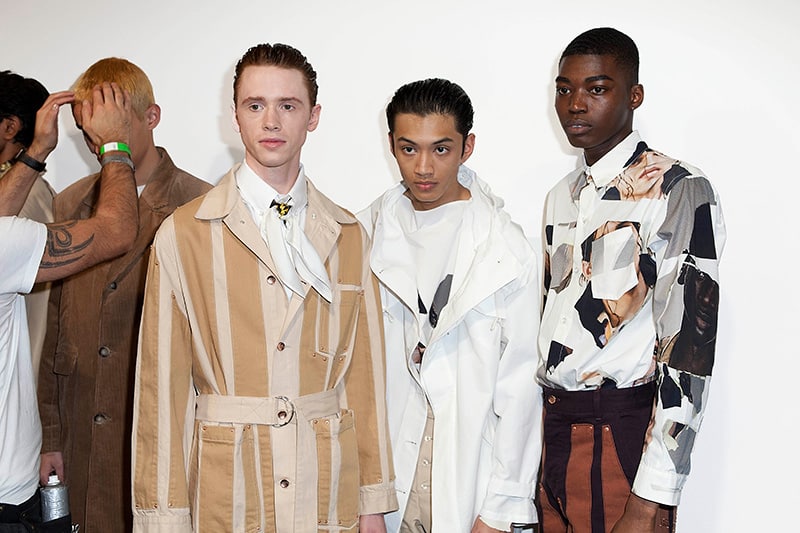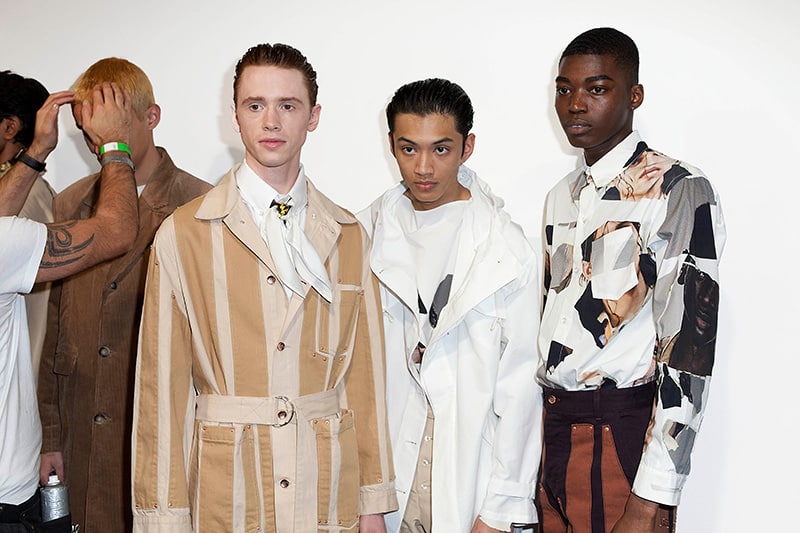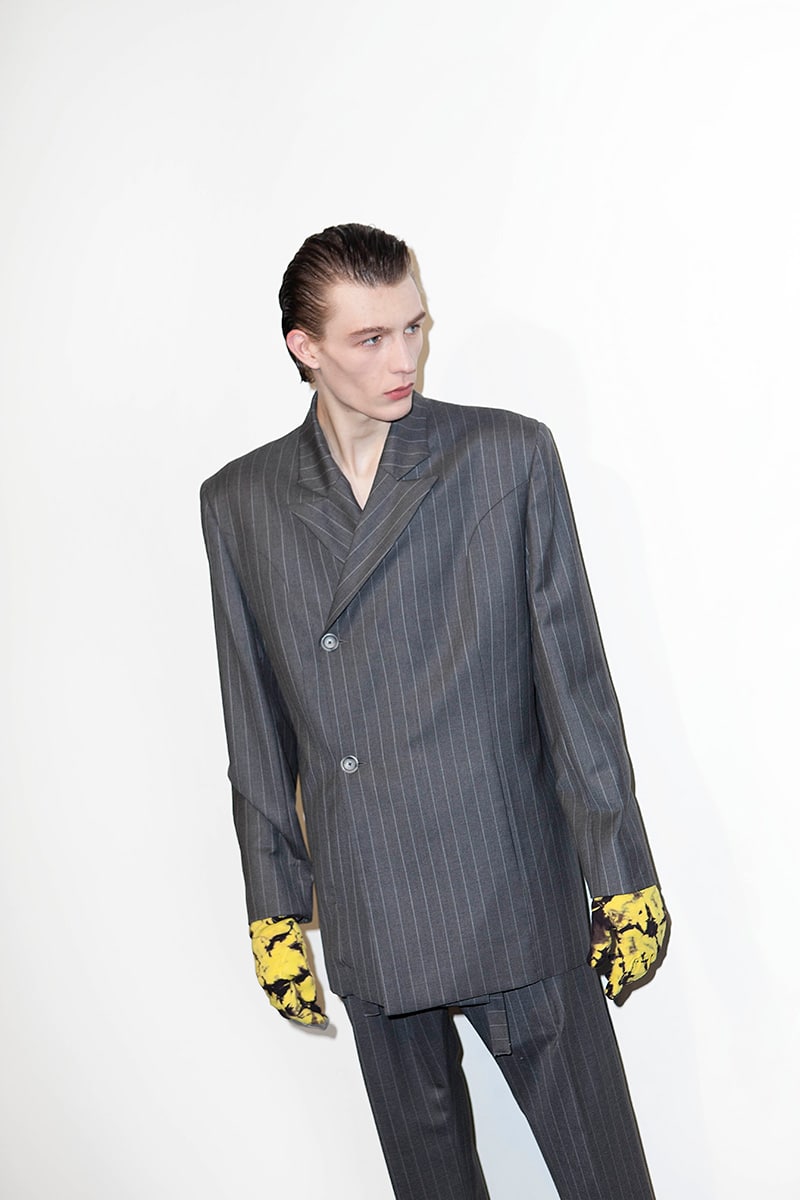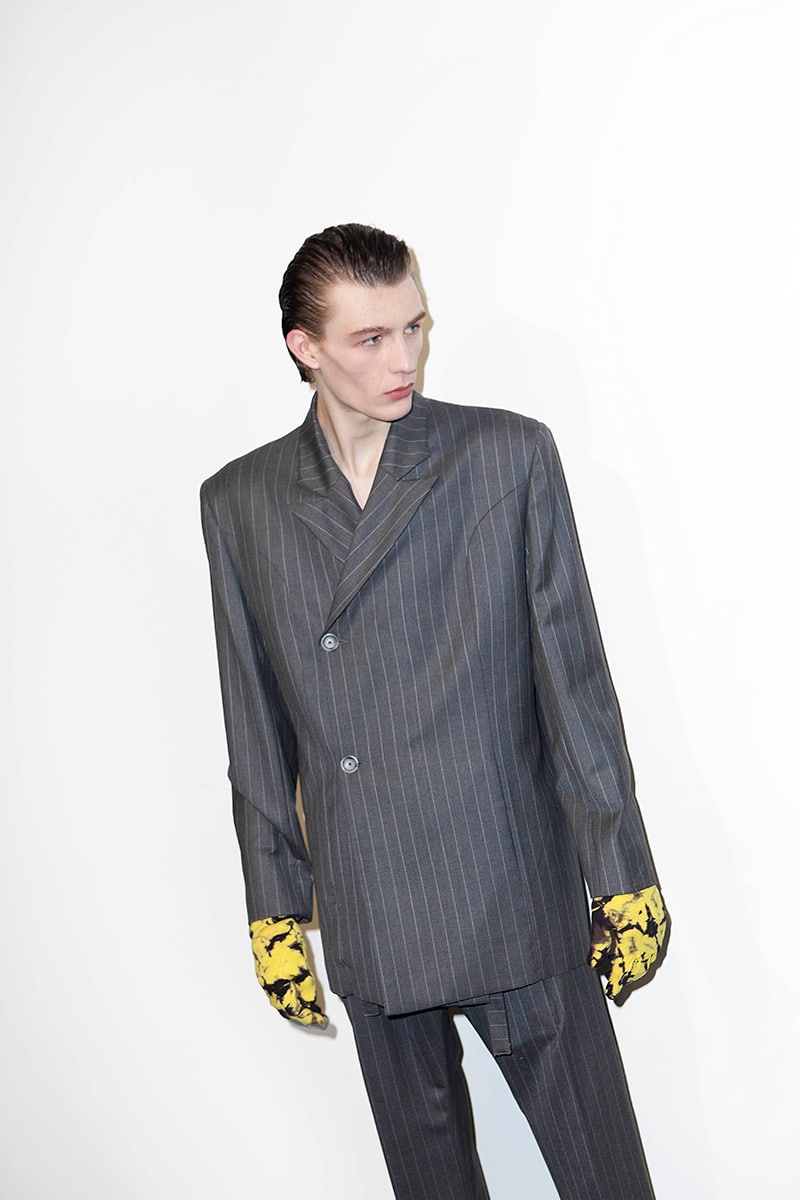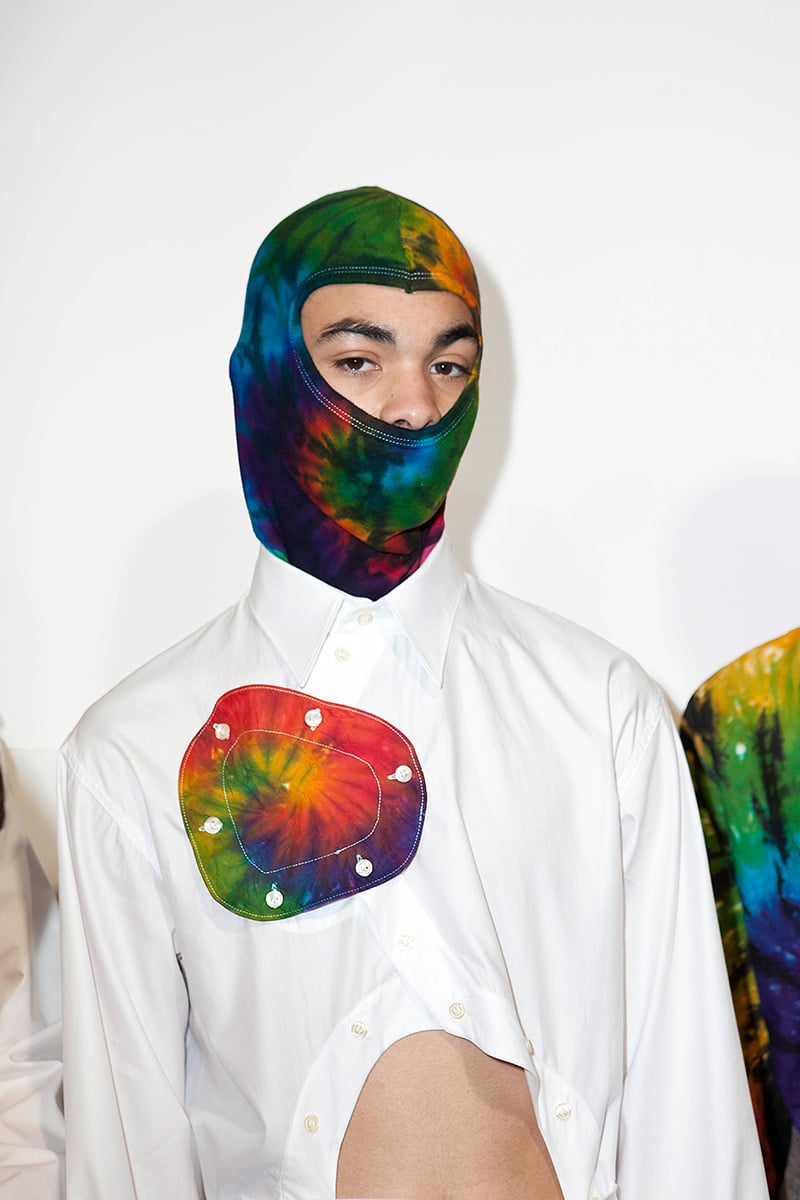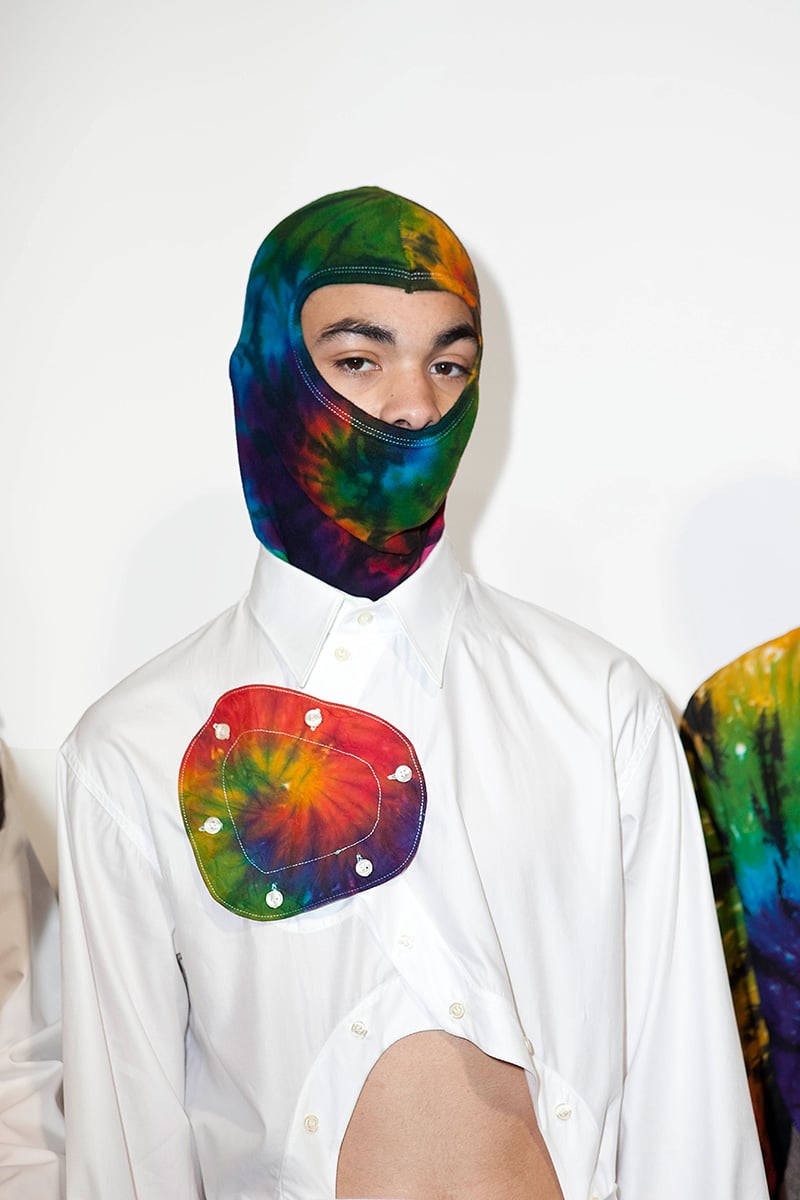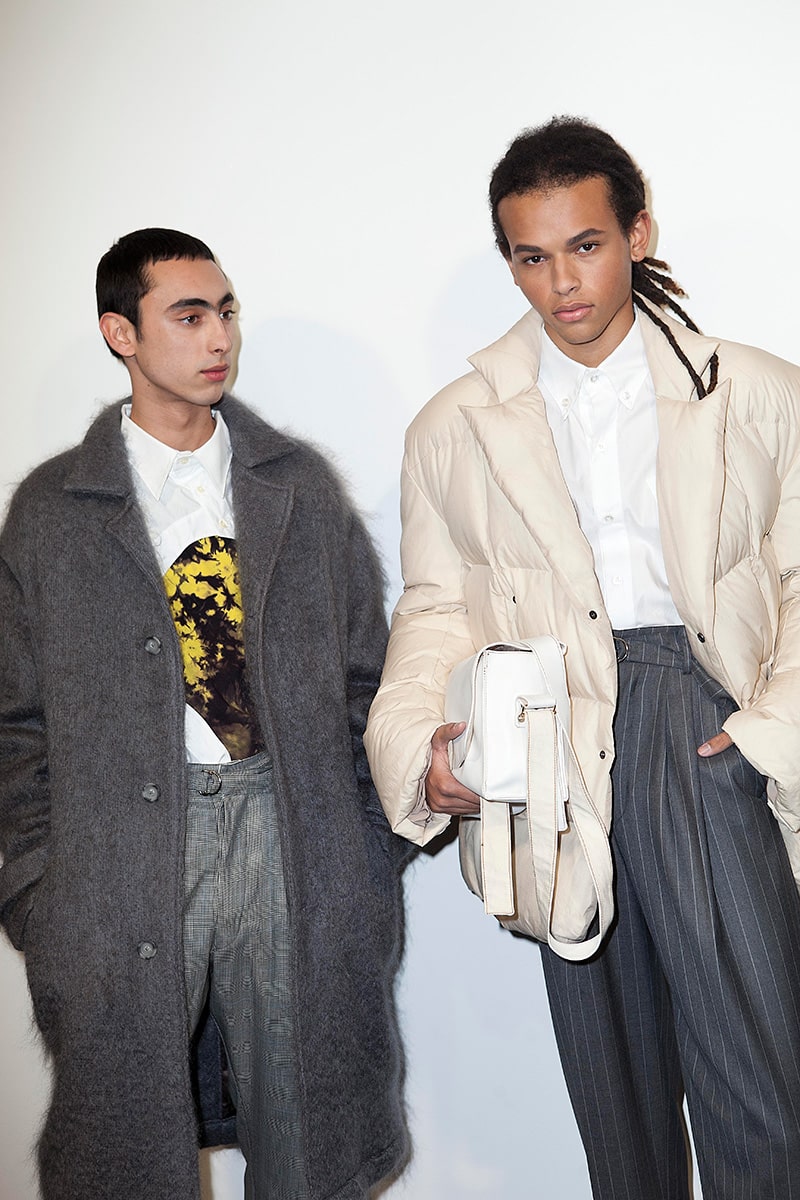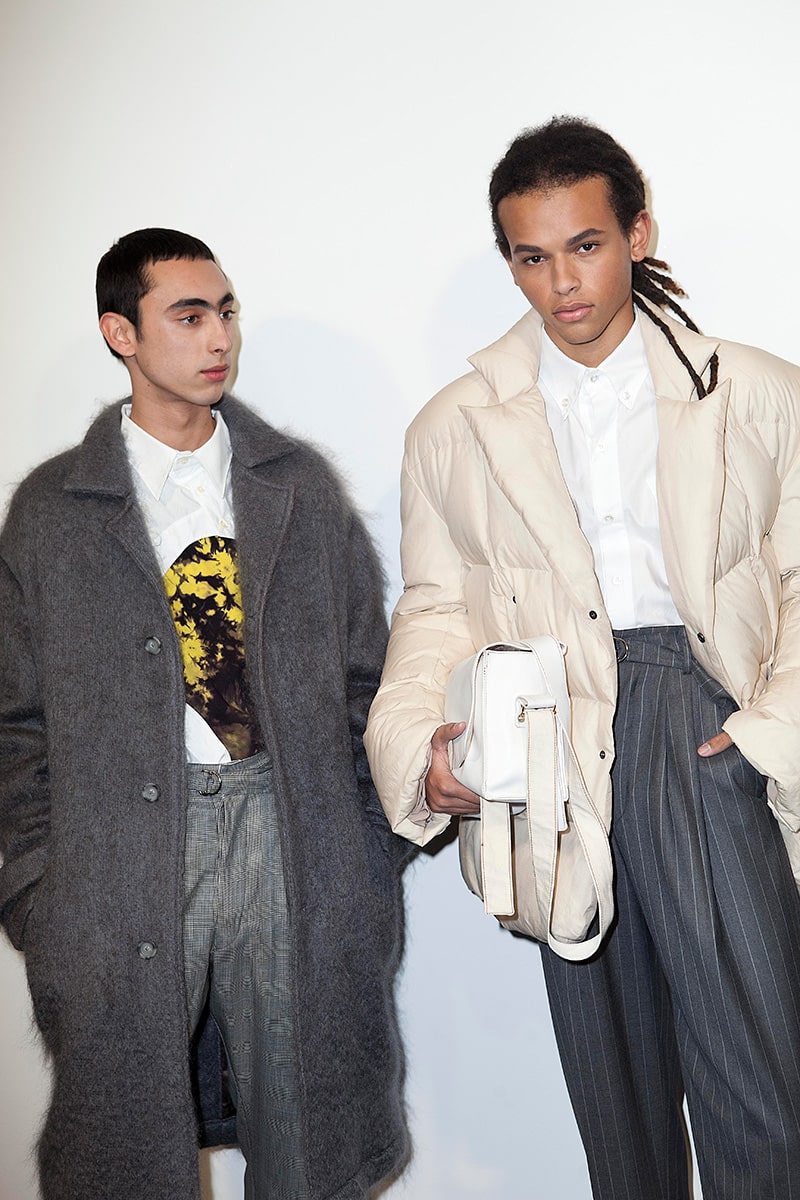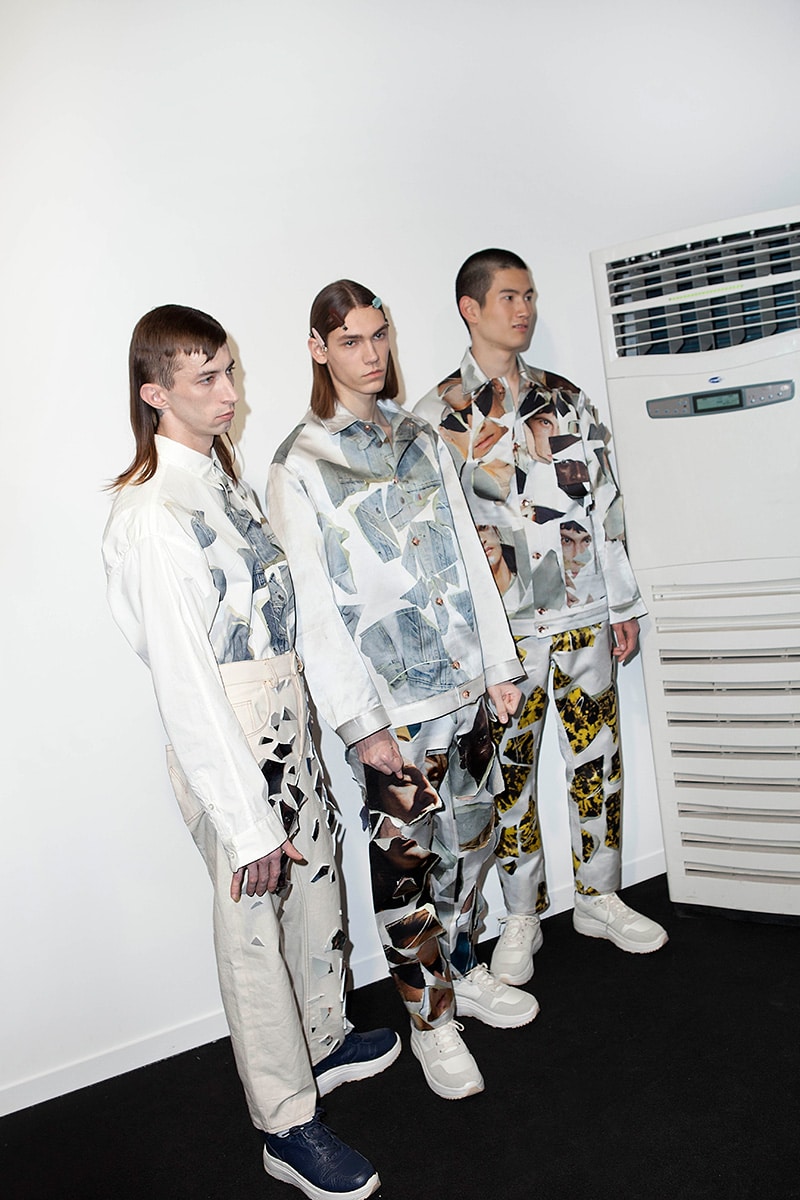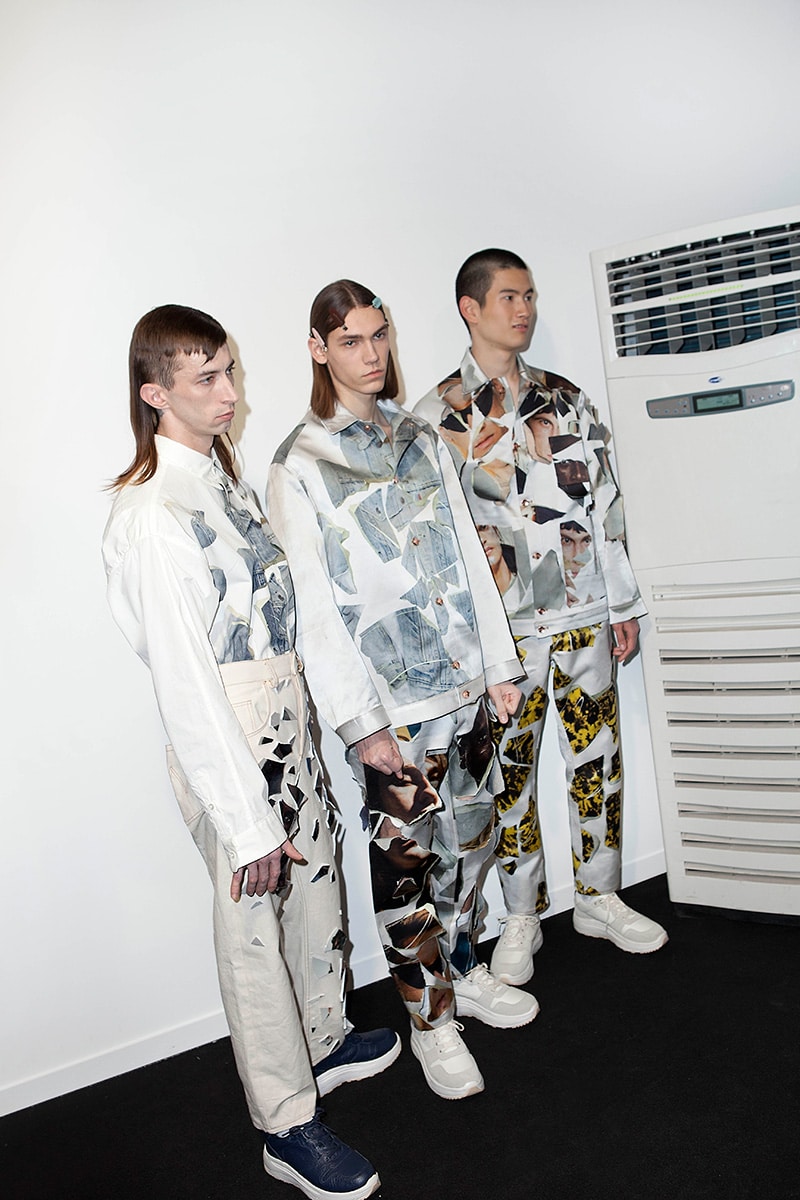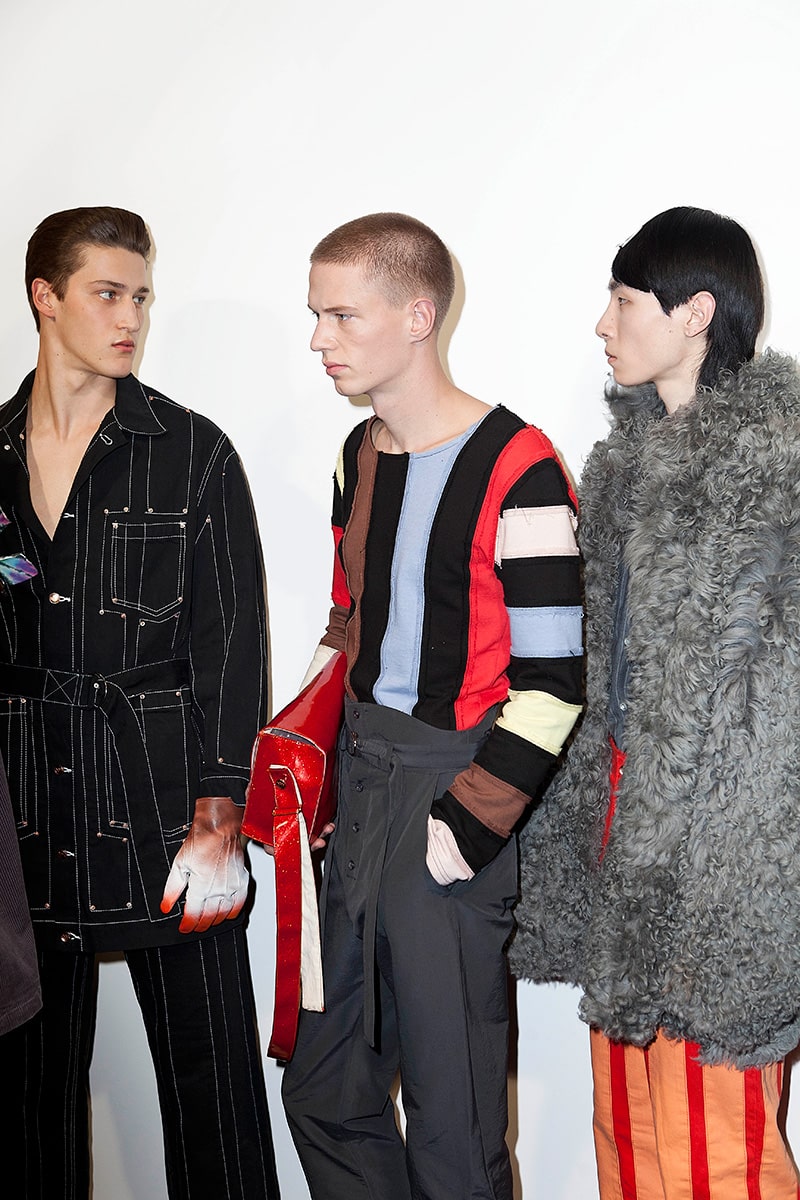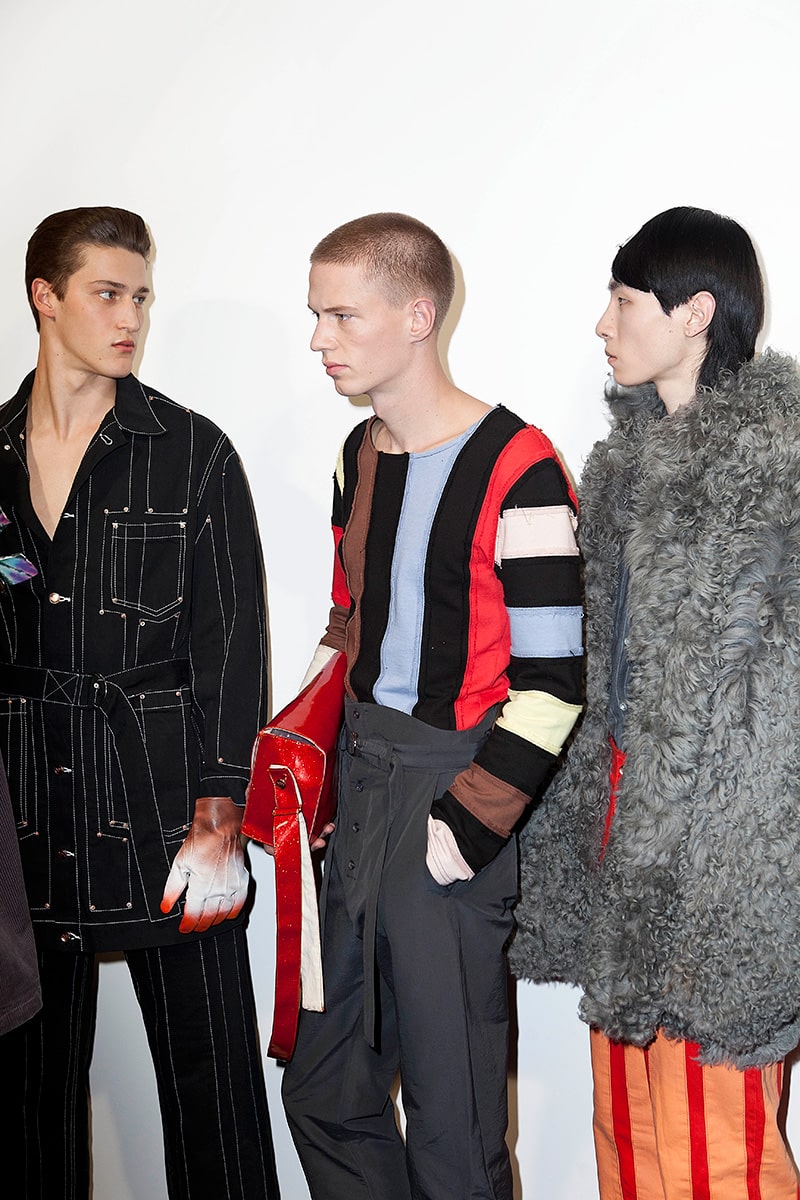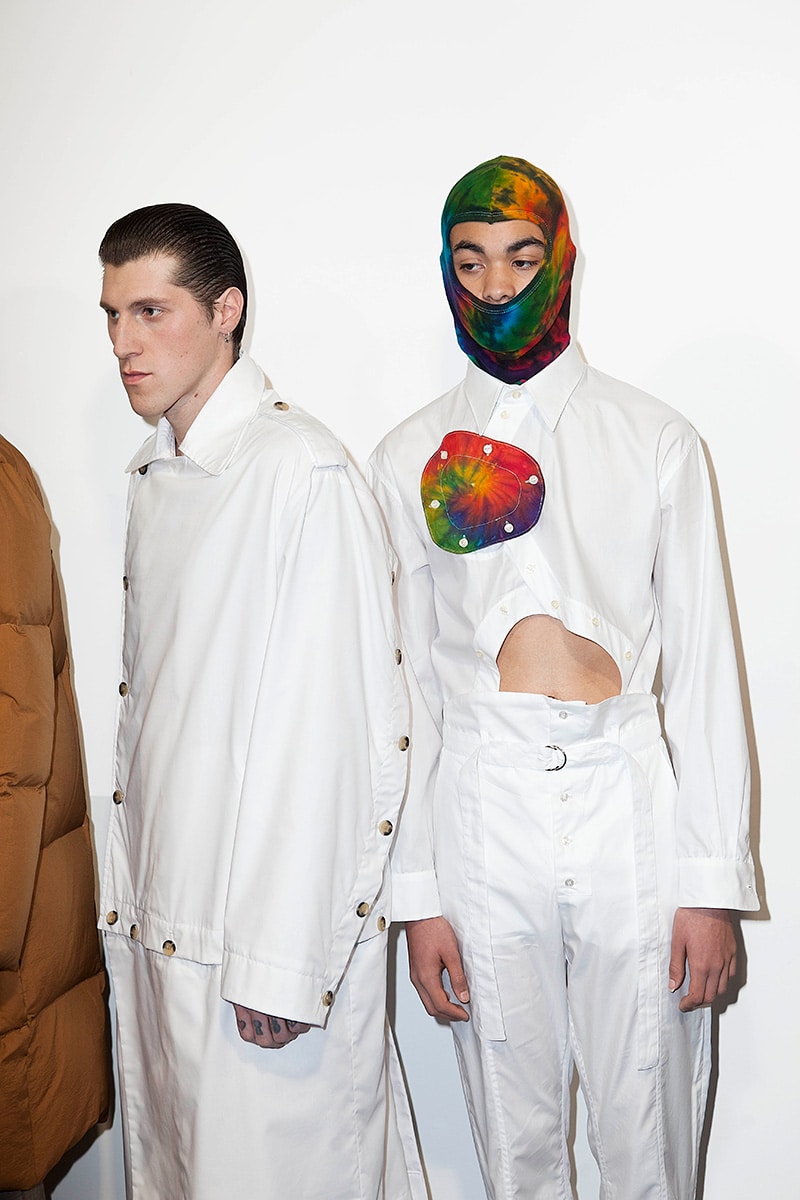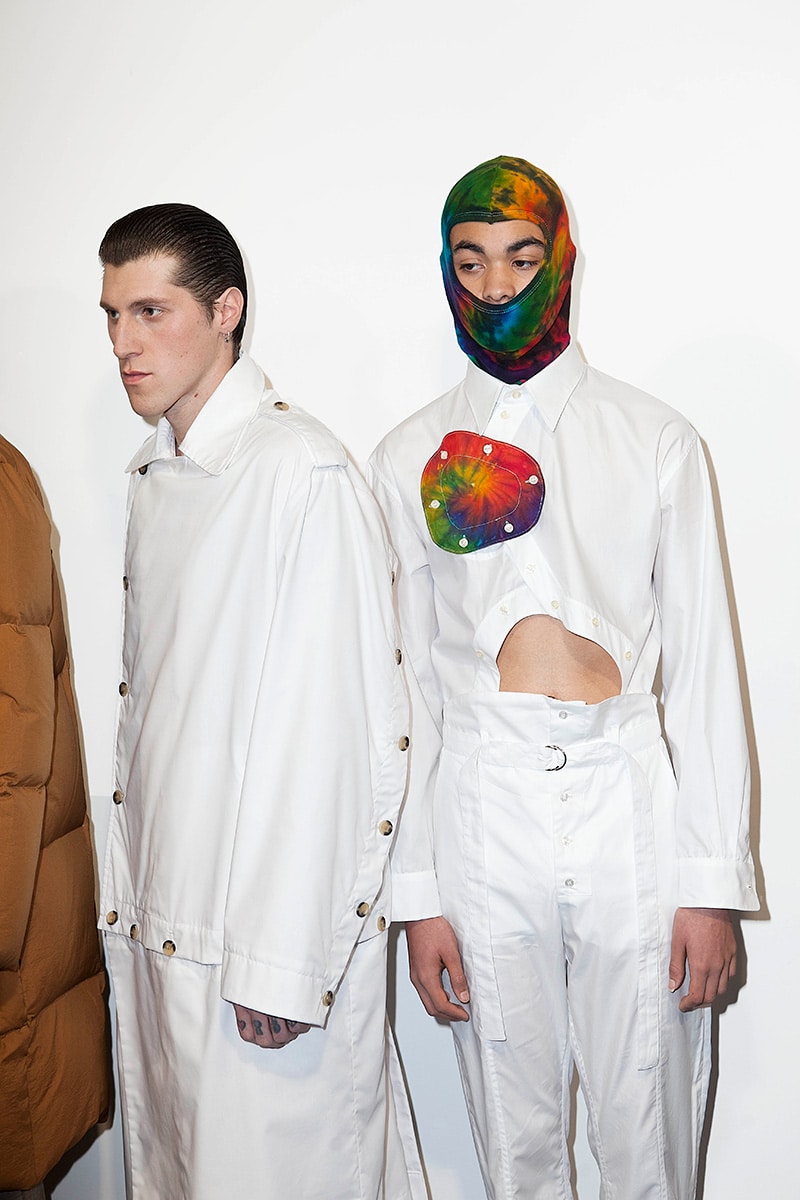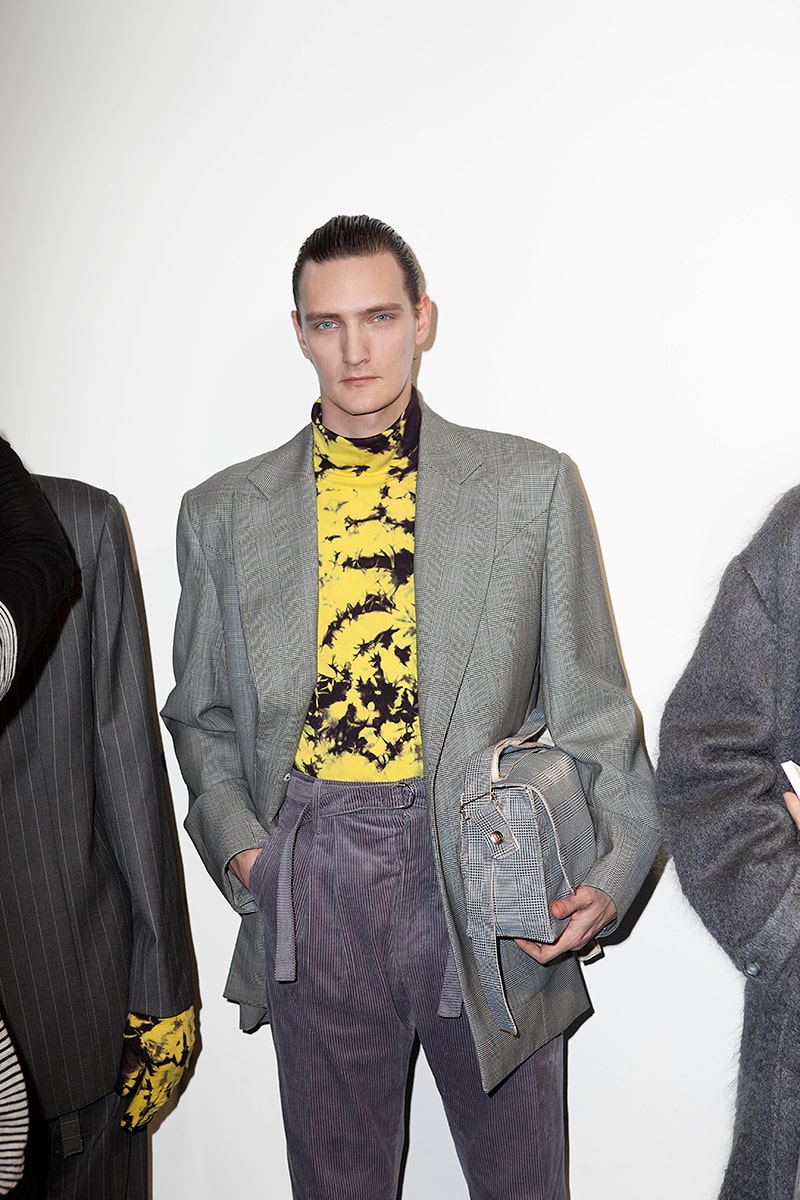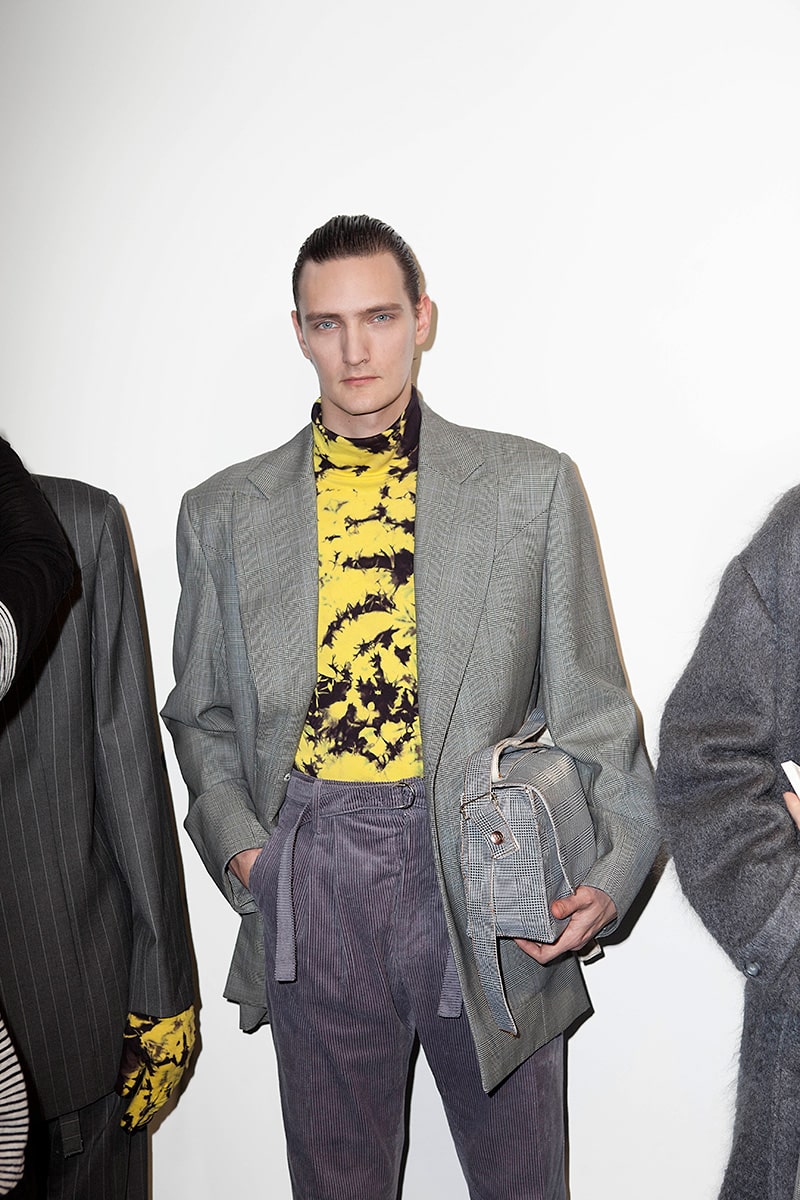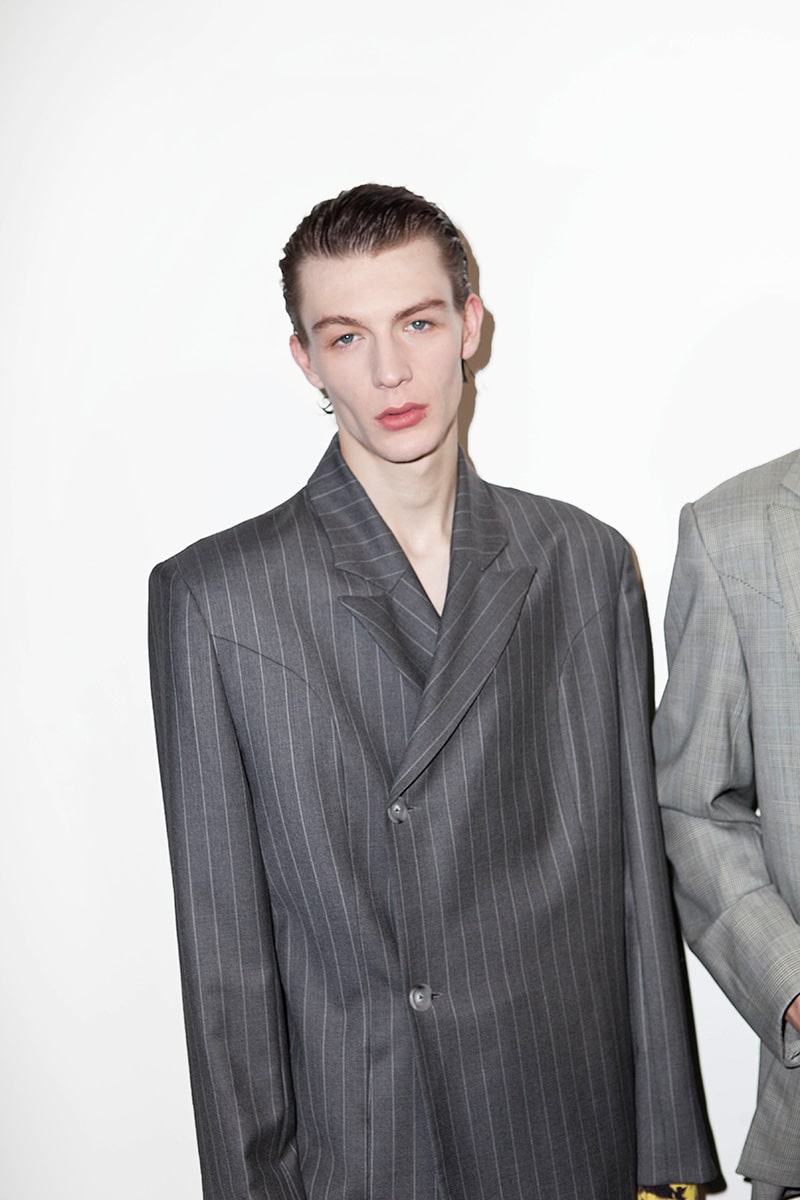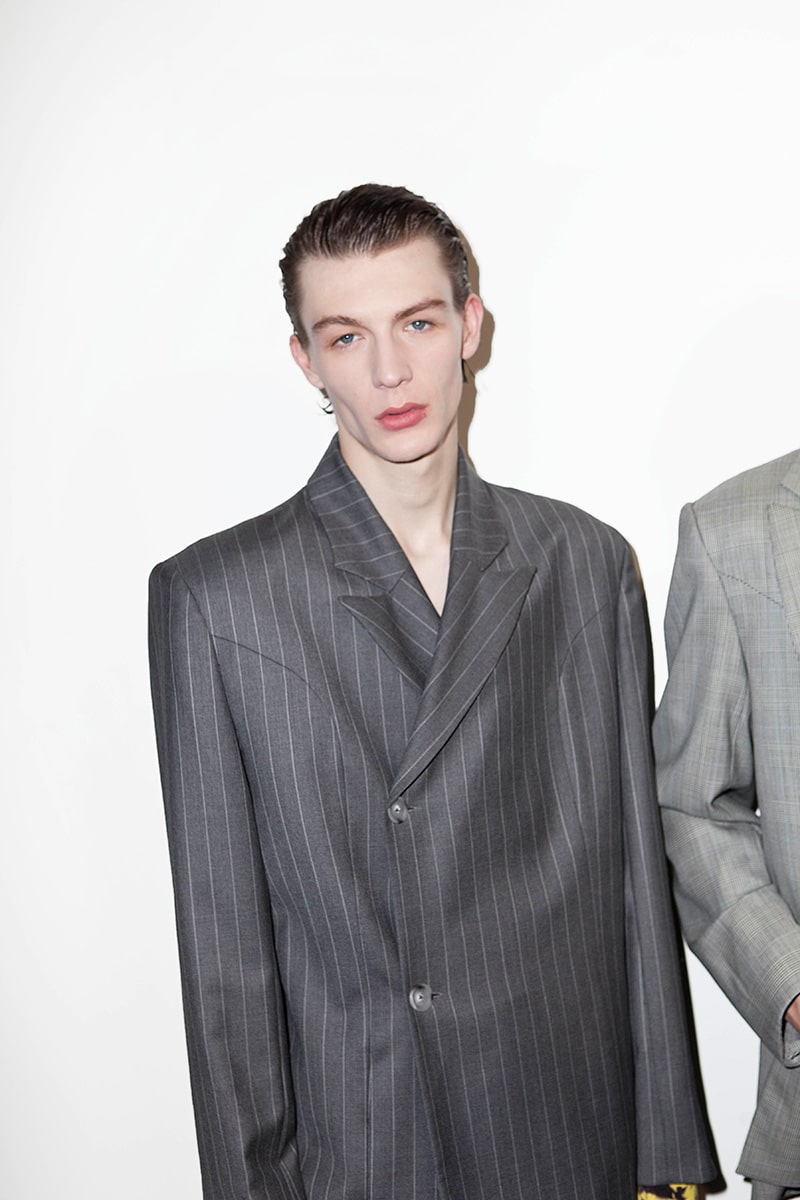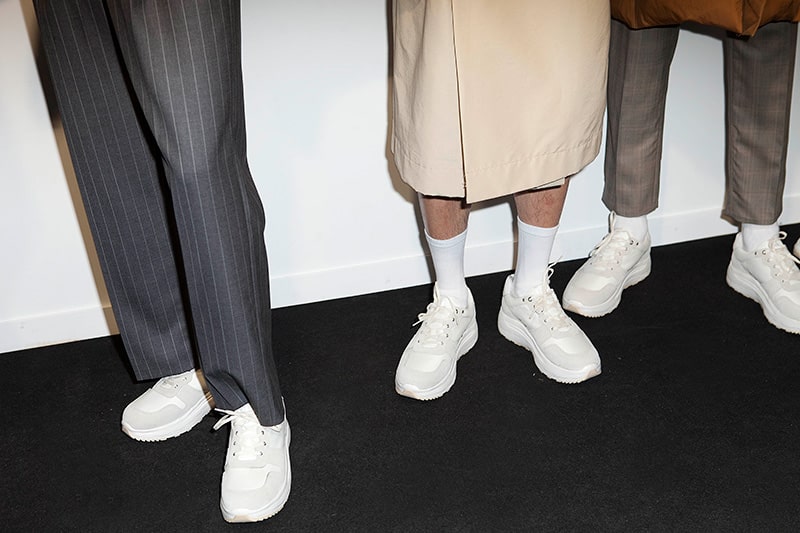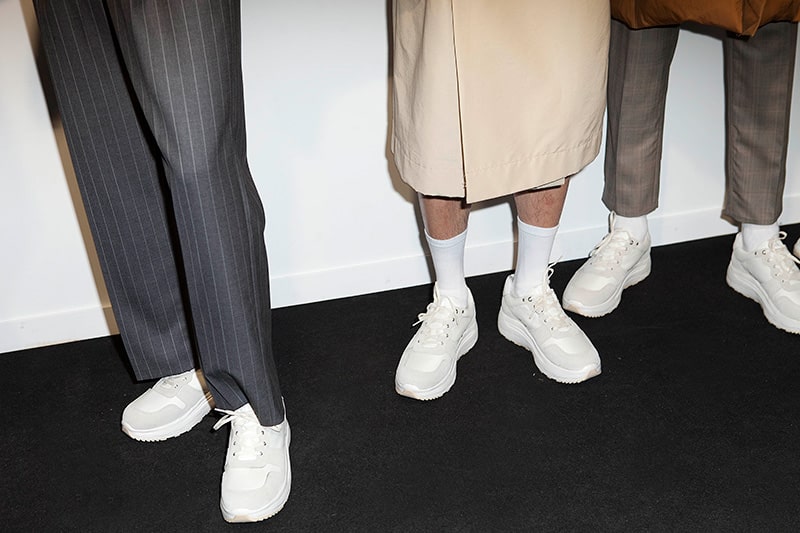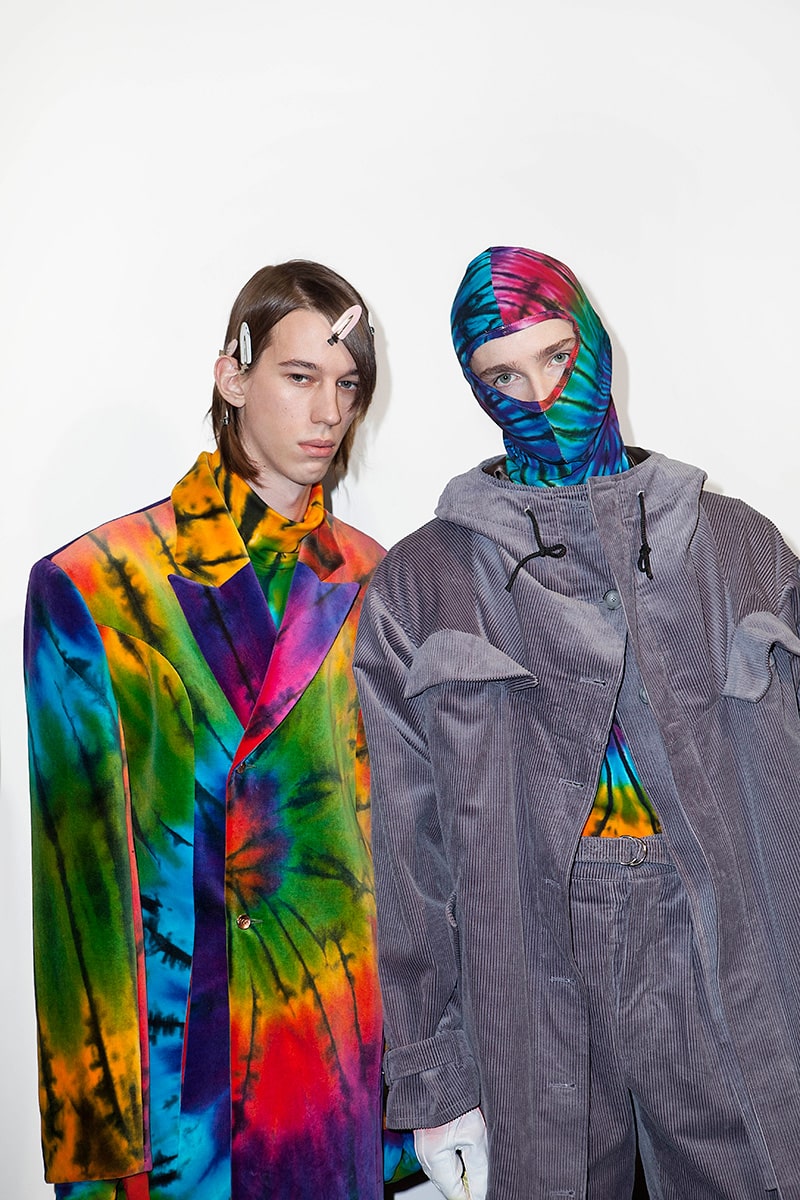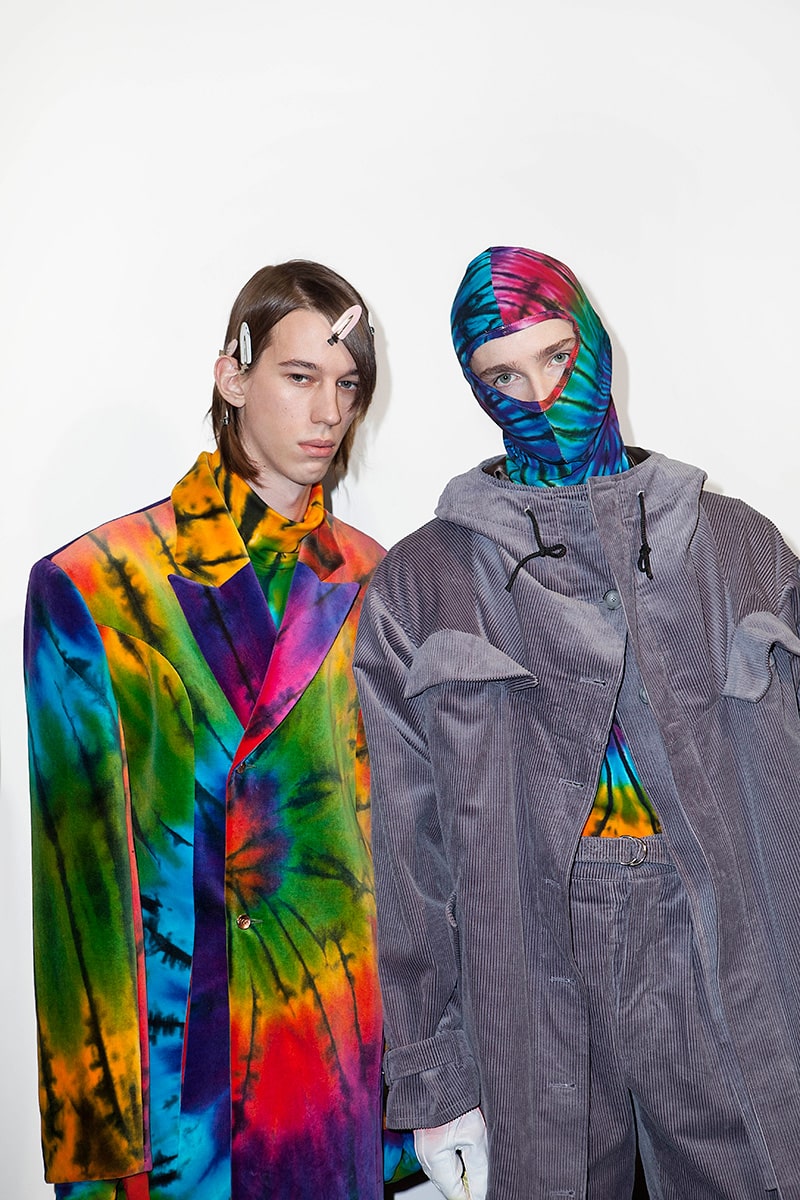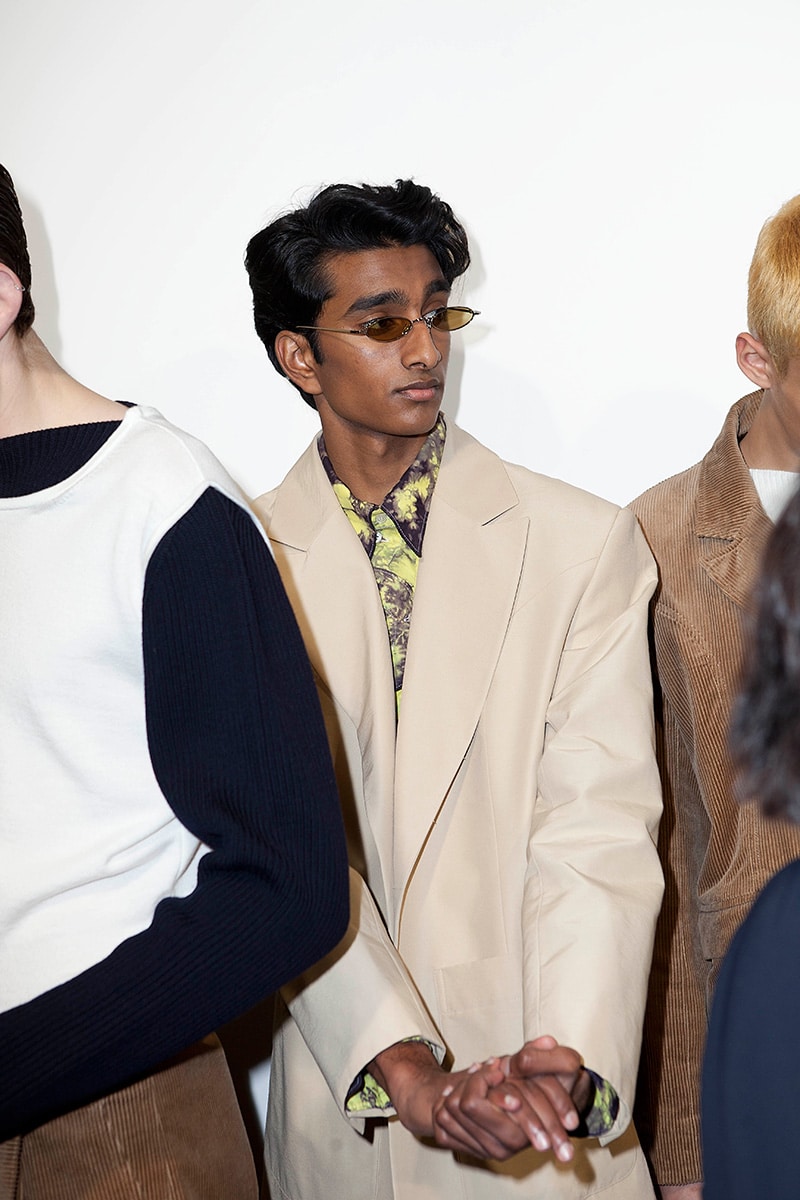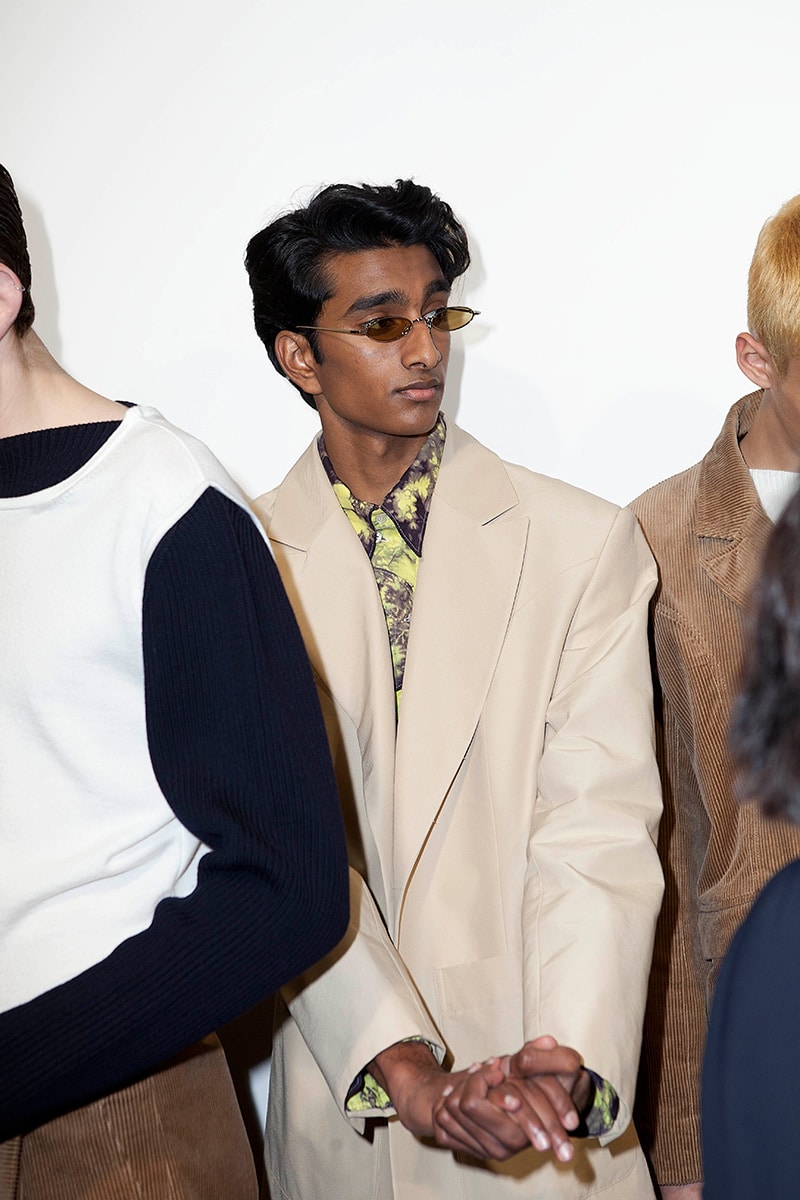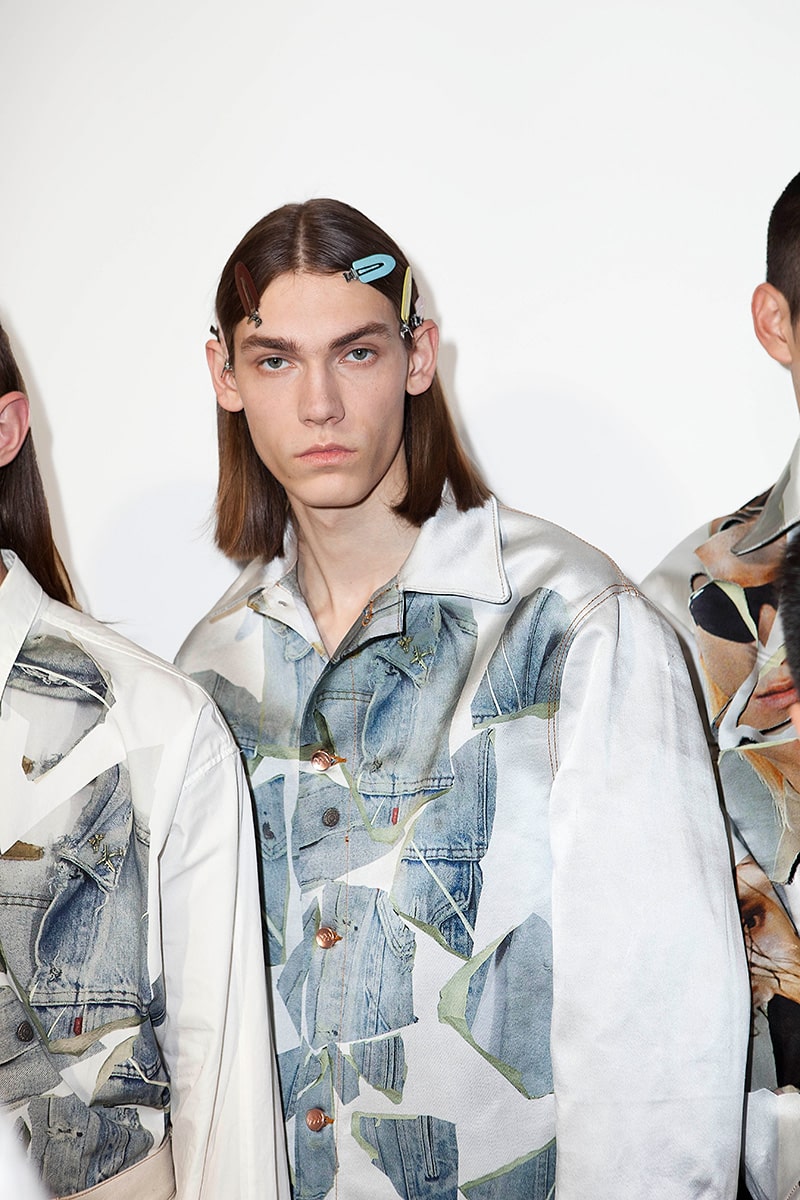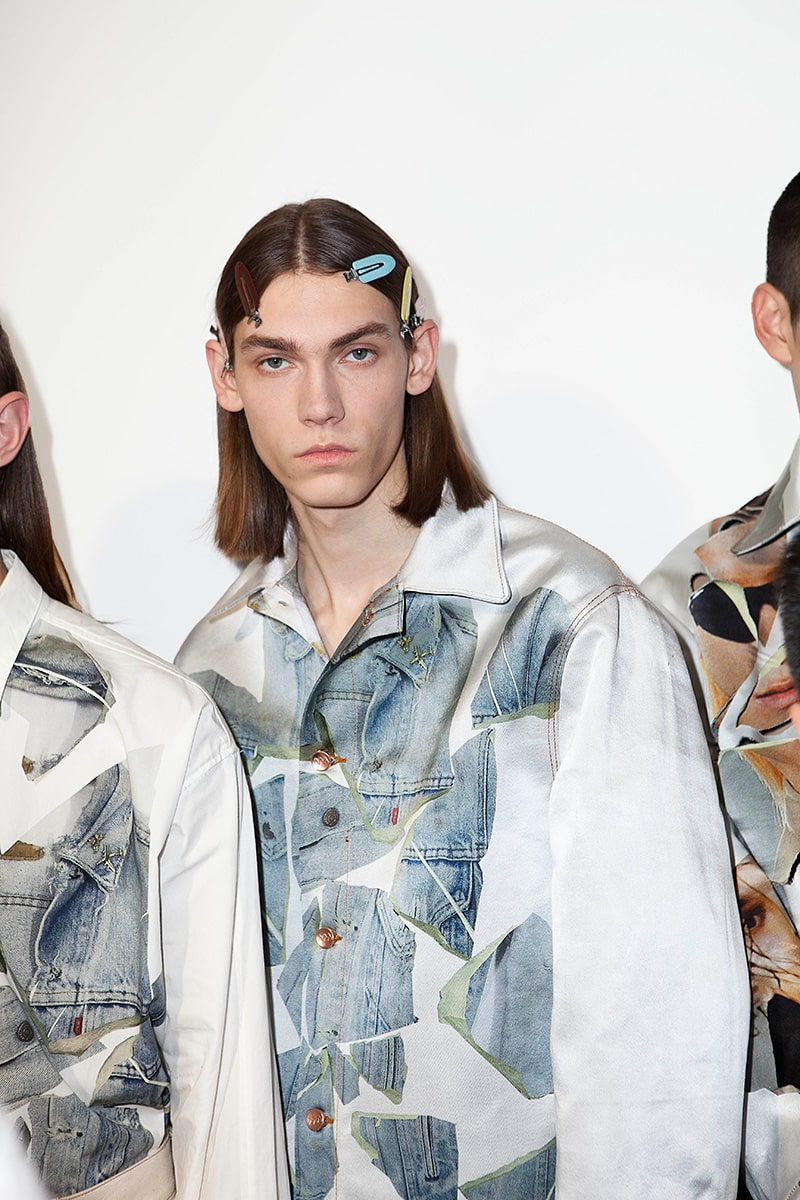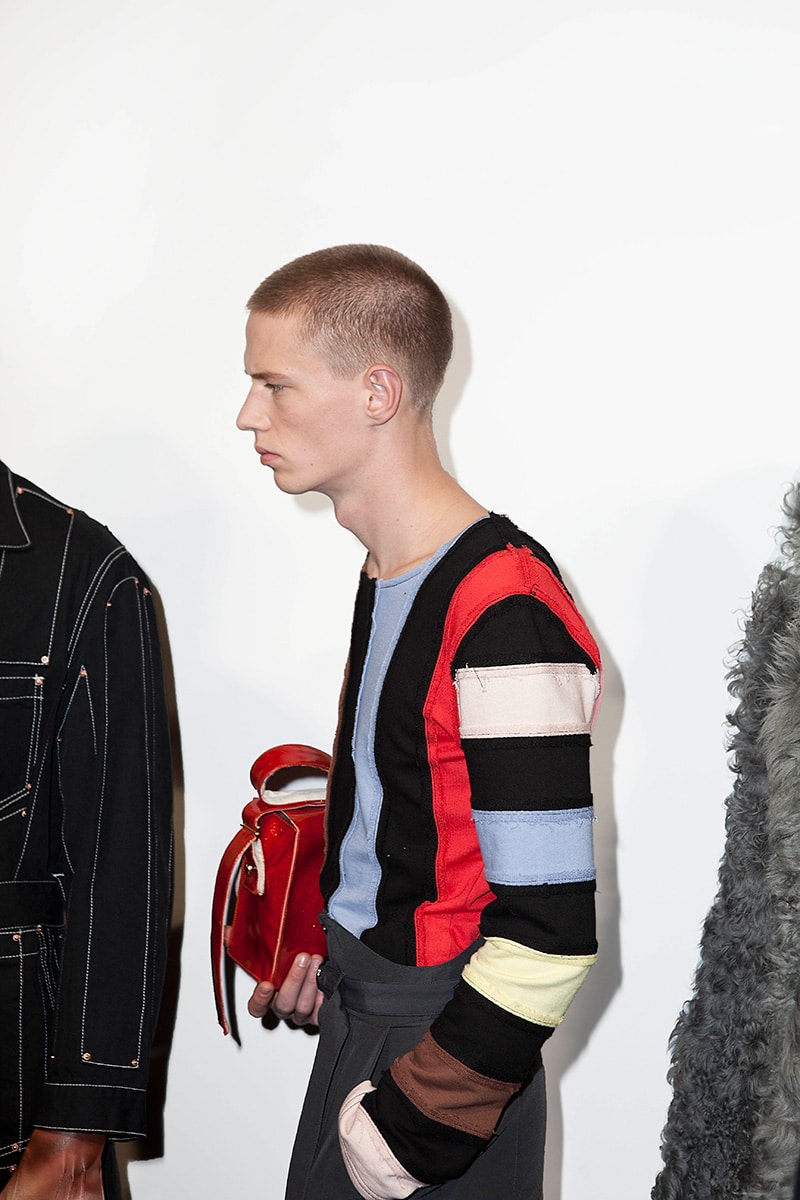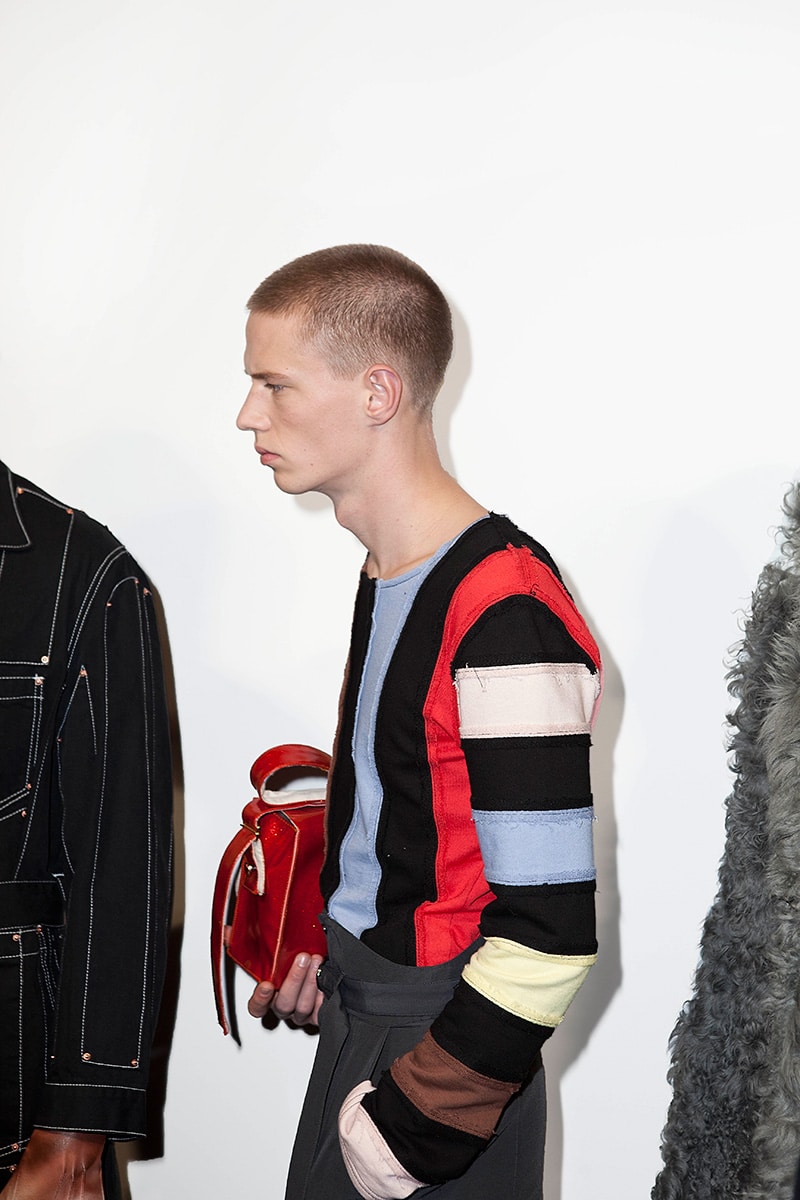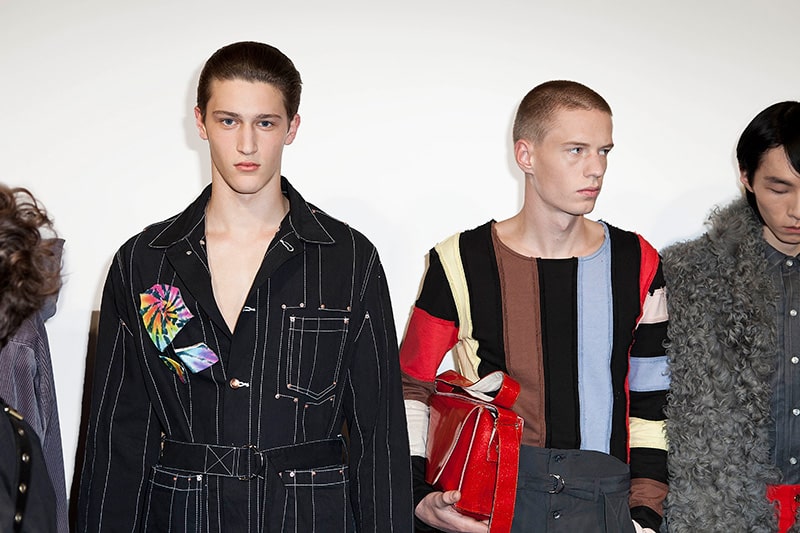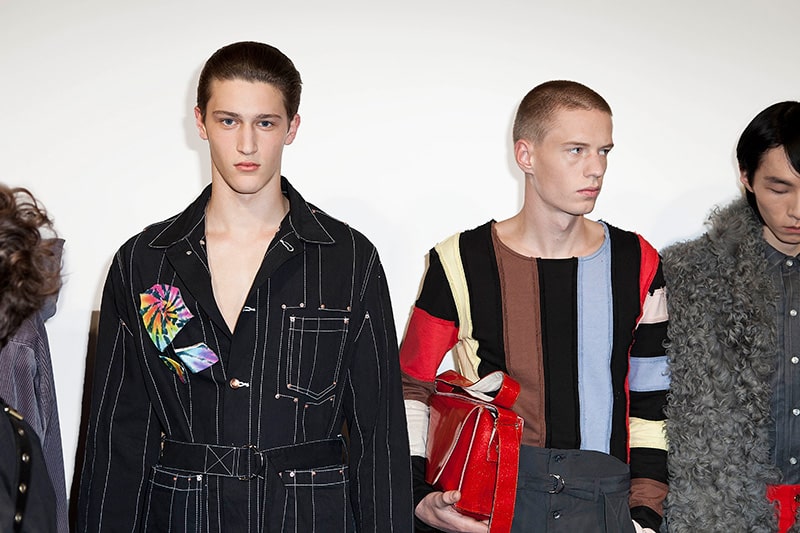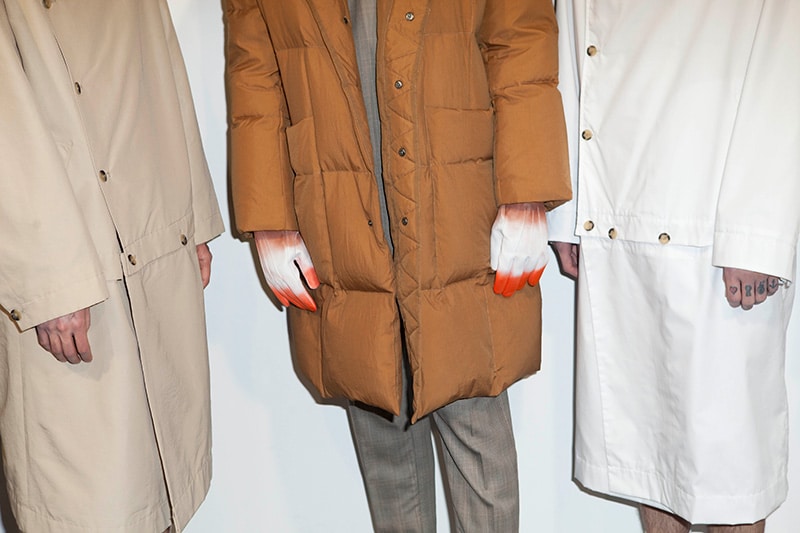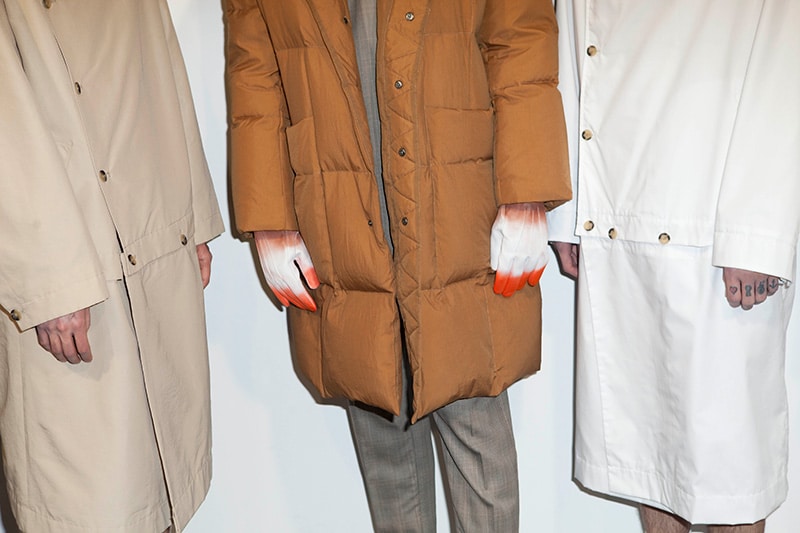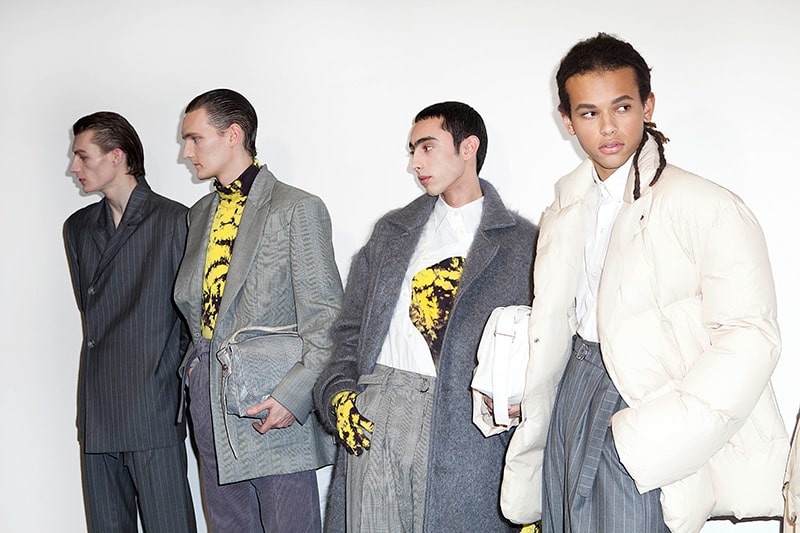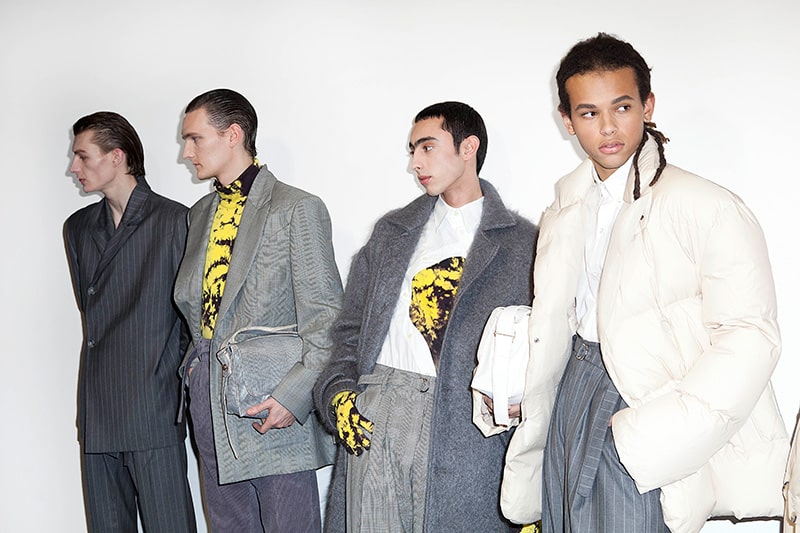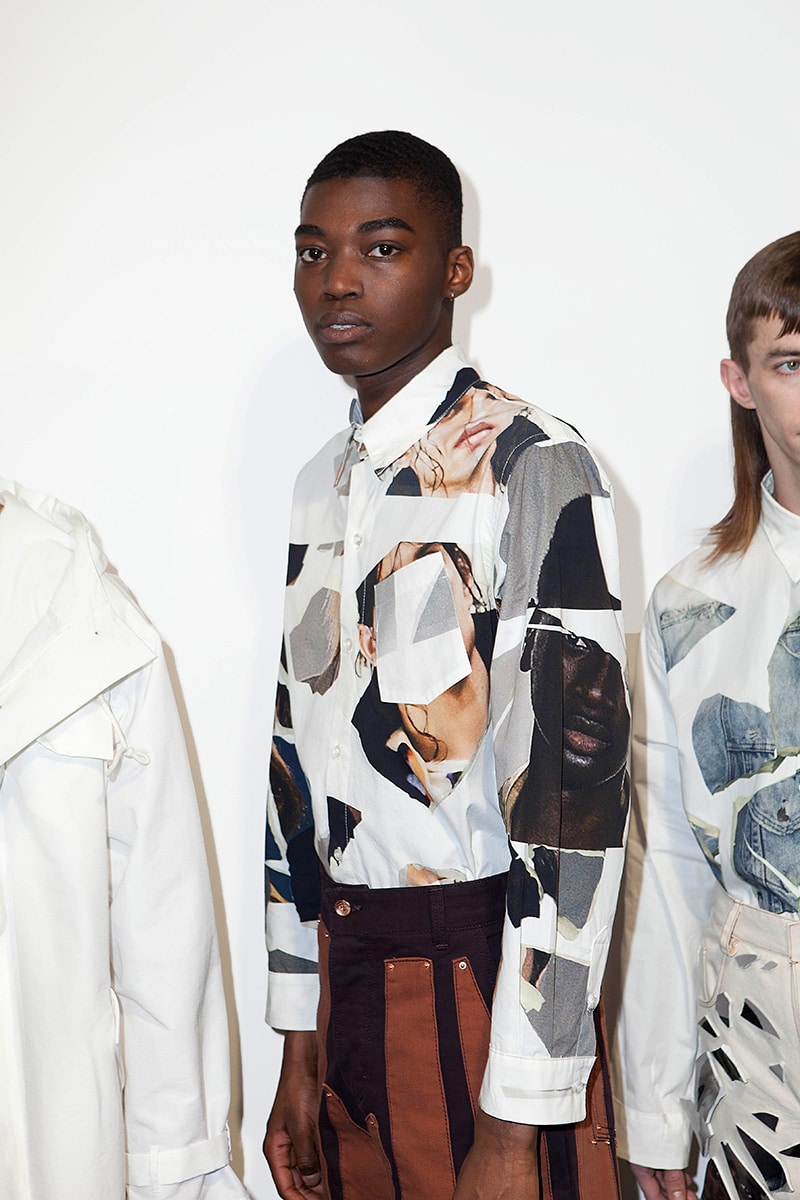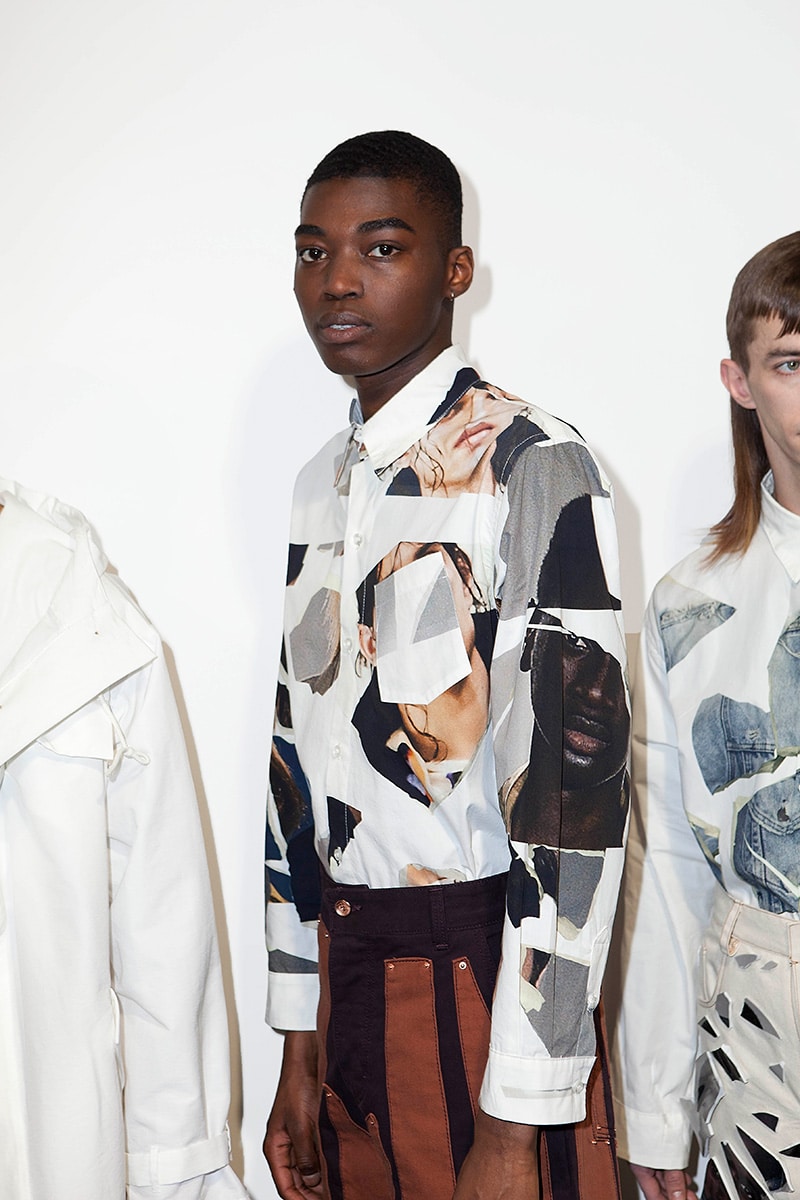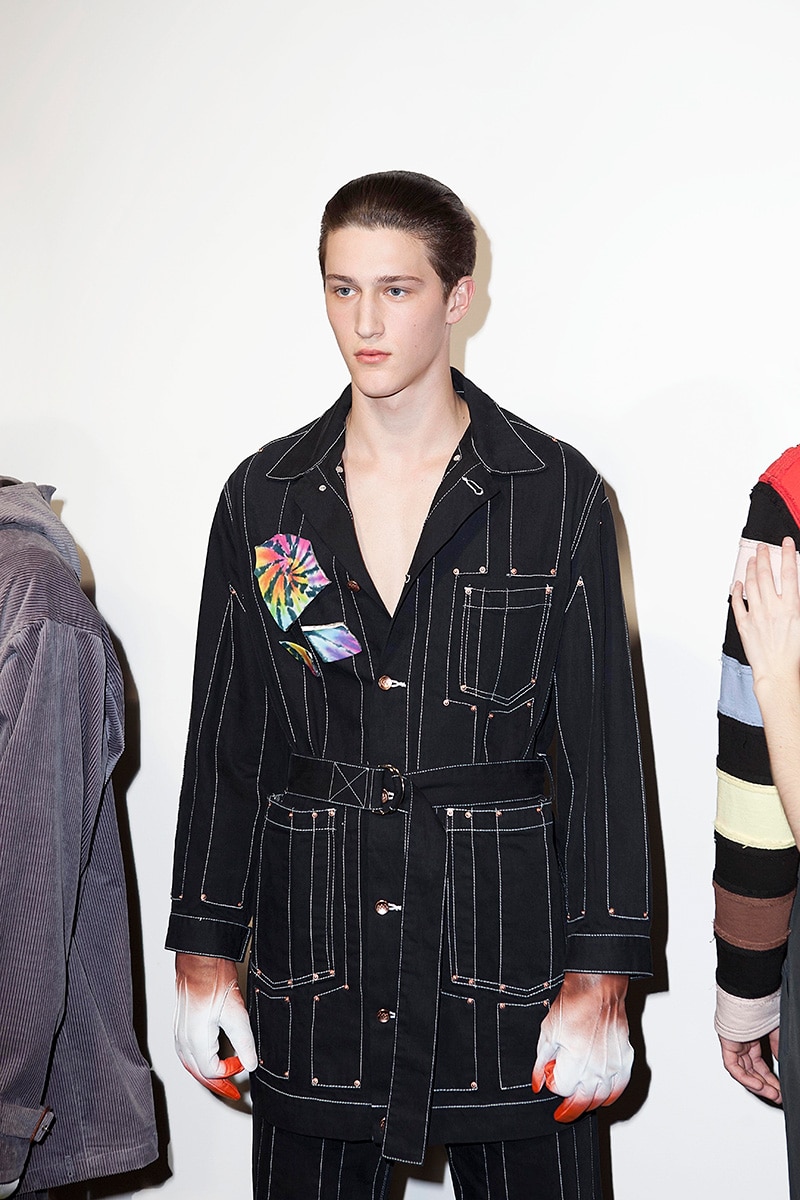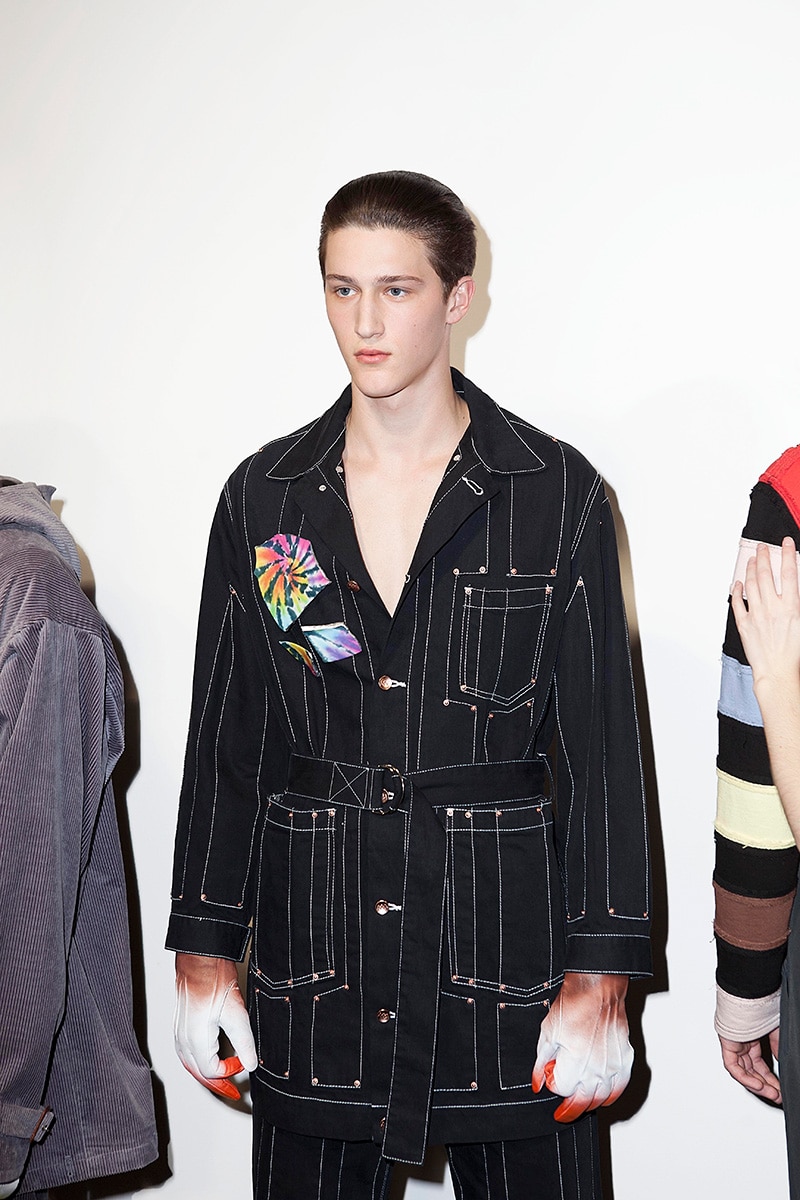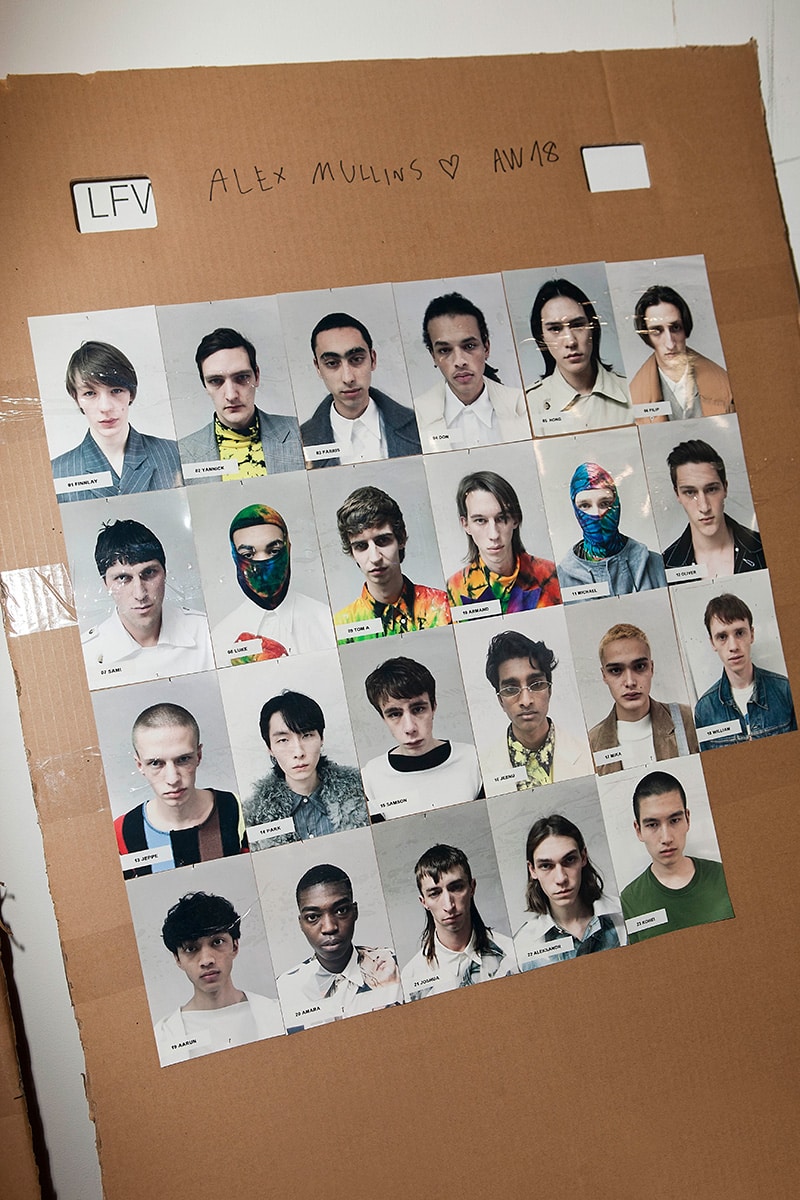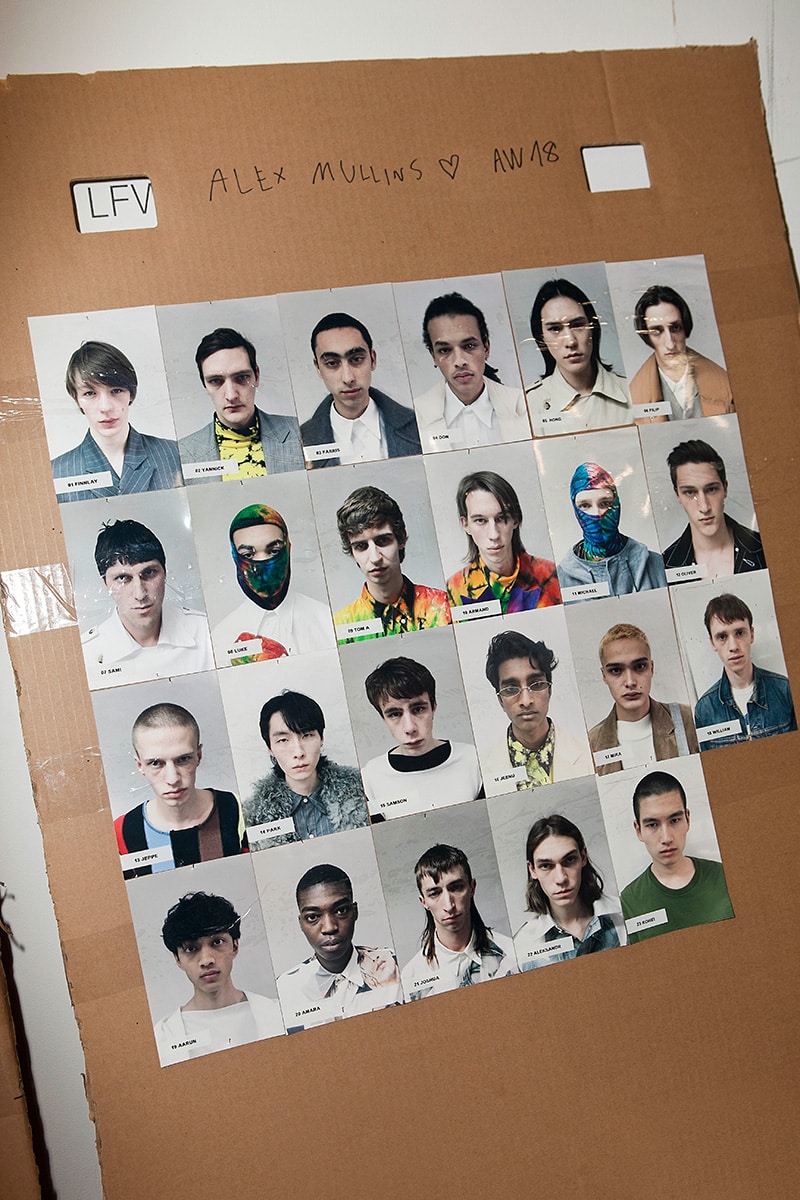 Alex Mullins' latest collection seeks to explore the relationship between the right and left functions of your brain; logical, systematic, mechanical, smart clothing balances with imaginative, chaotic and spontaneous.
This collection started off with a neutral palette of greys, white and beiges, broken up with a splash of bright yellow, but this was just the start. The pieces became brighter throughout, moving into all-over multicoloured tie-dye suits and balaclavas, and neon-orange trousers. The use of colour – the right side of the brain – adds a fun pop to the formal feel – the left side of the brain – of each look, while clean monochrome trainers keep the eyes drawn to the outfit.
Silhouettes are enhanced as oversized pieces are cinched-in, cutout, cropped or cropped and flared, offering a peak of flesh, femininity and a way to break up the mass fabric. Hardware detailing and self-tie belts on trousers and jackets add another dimension to the wide-range of fabrics used, particularly the denim. Overall, a quirky take on smart-casualwear.
Photos by Elliott Morgan in exclusive for Fucking Young!