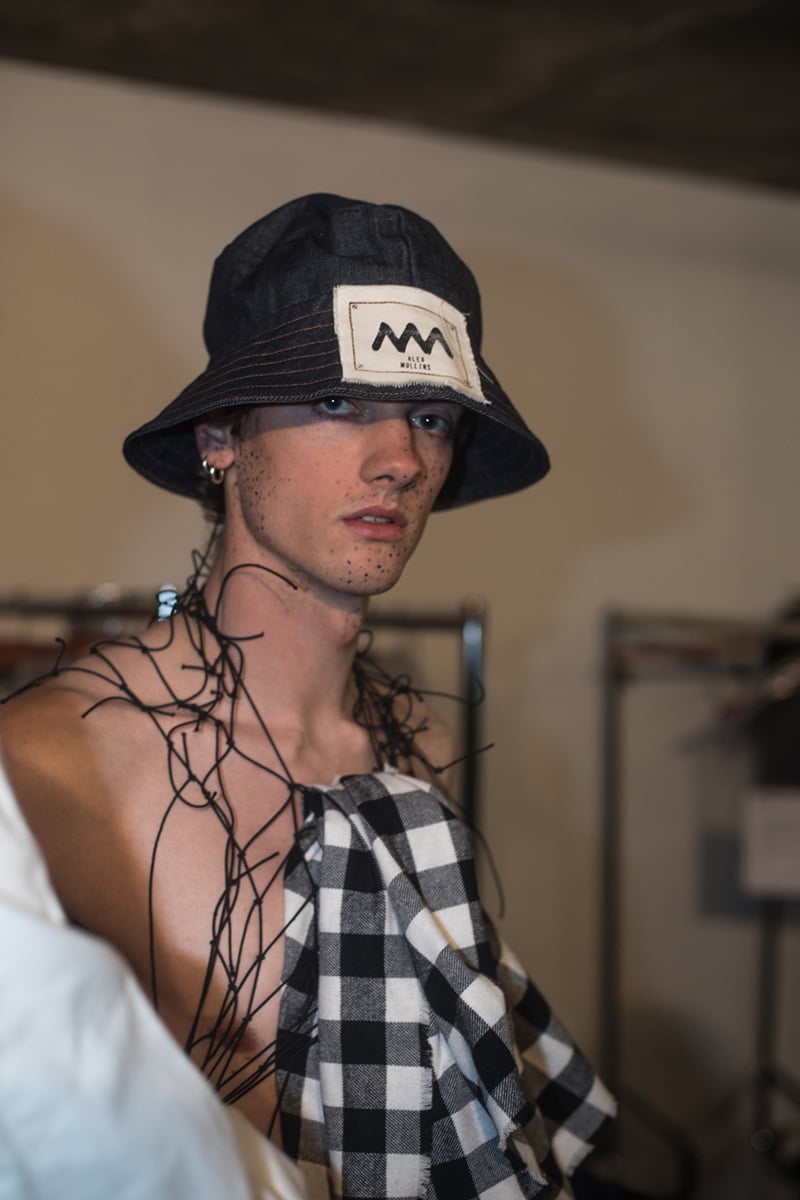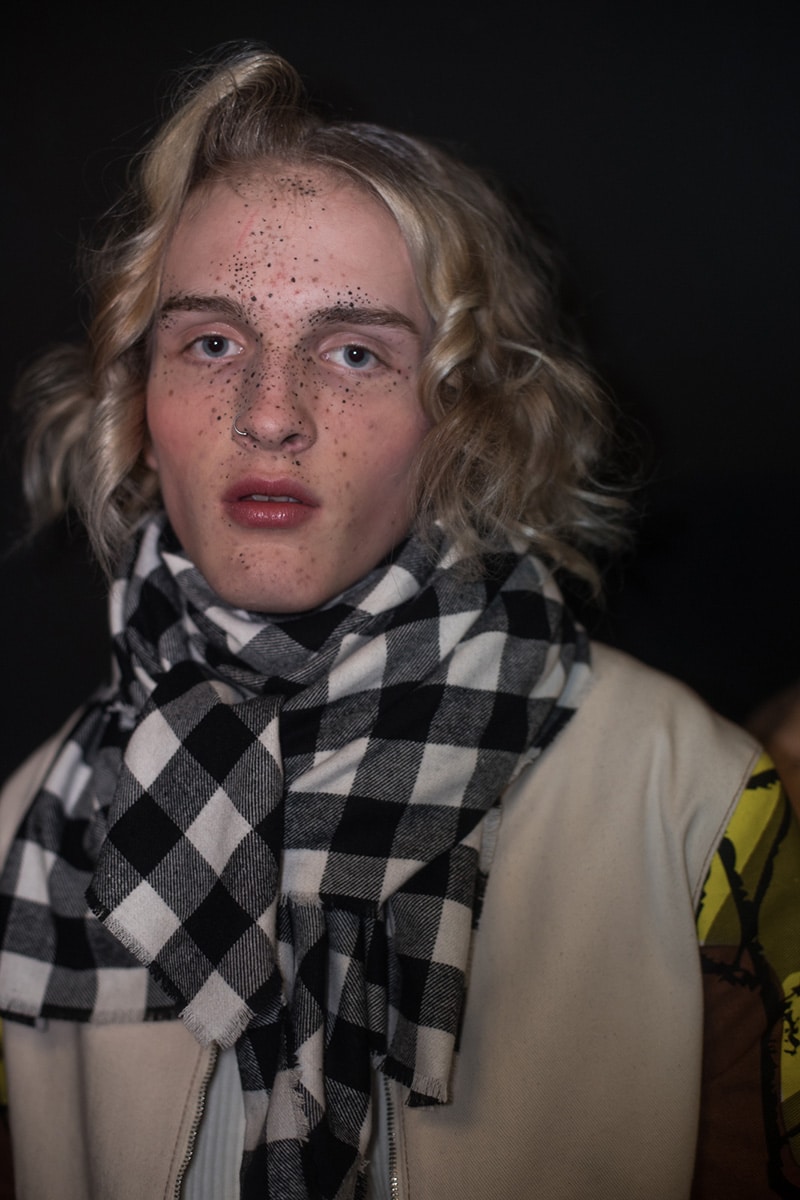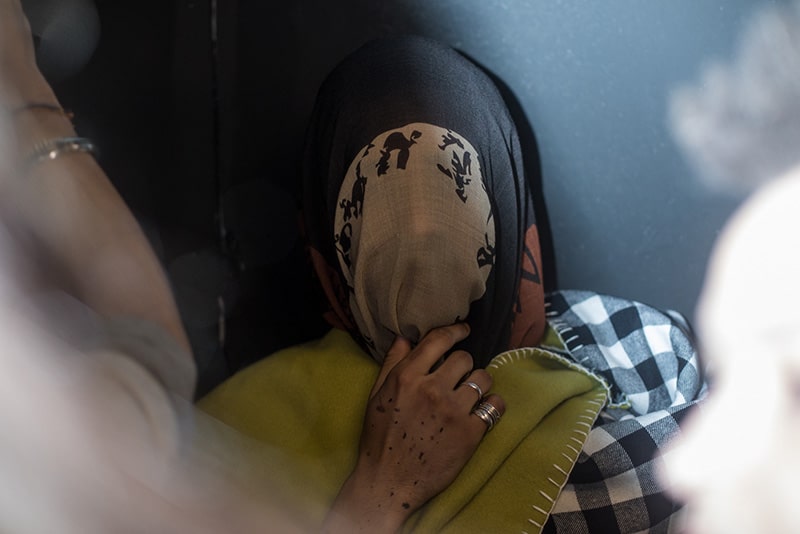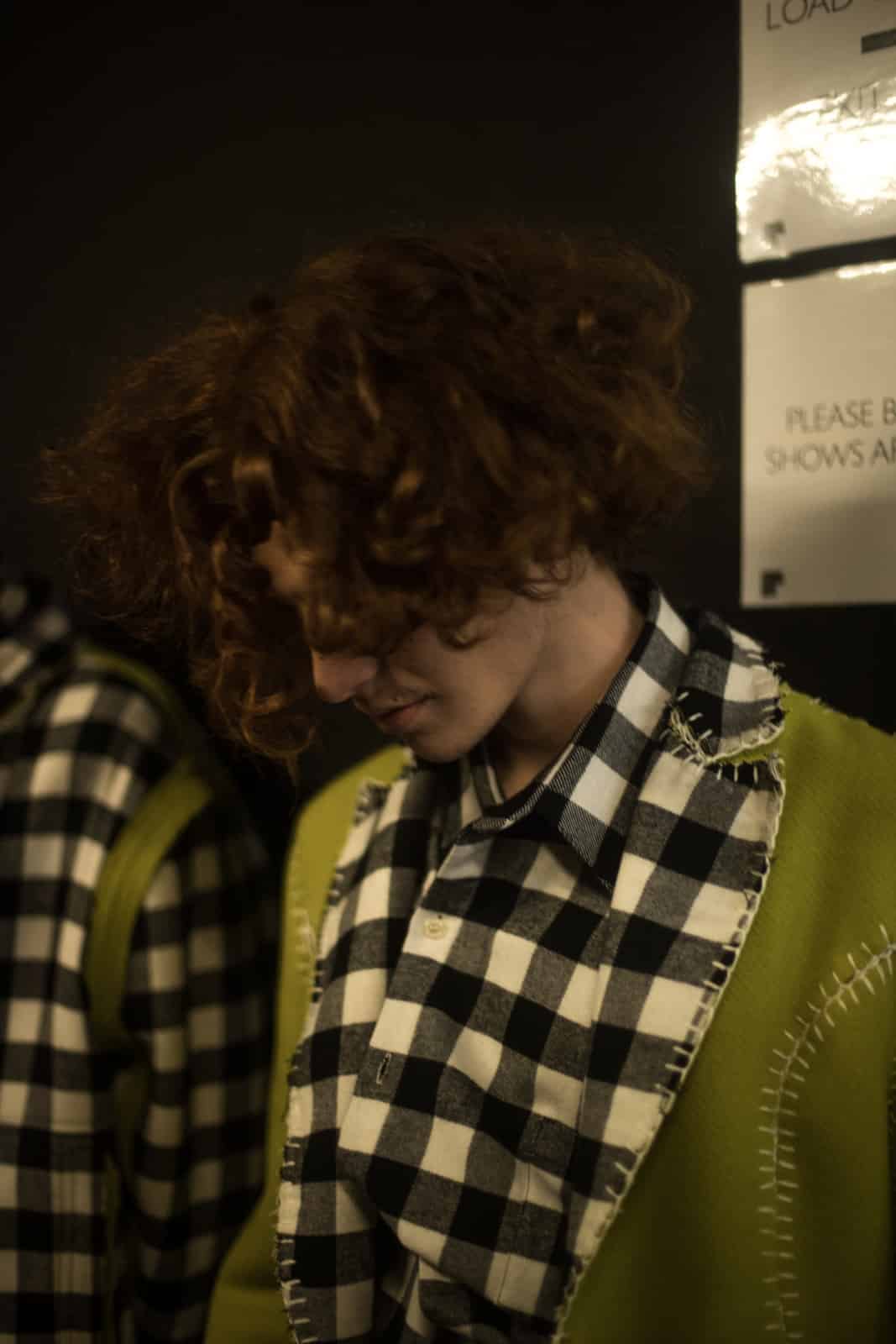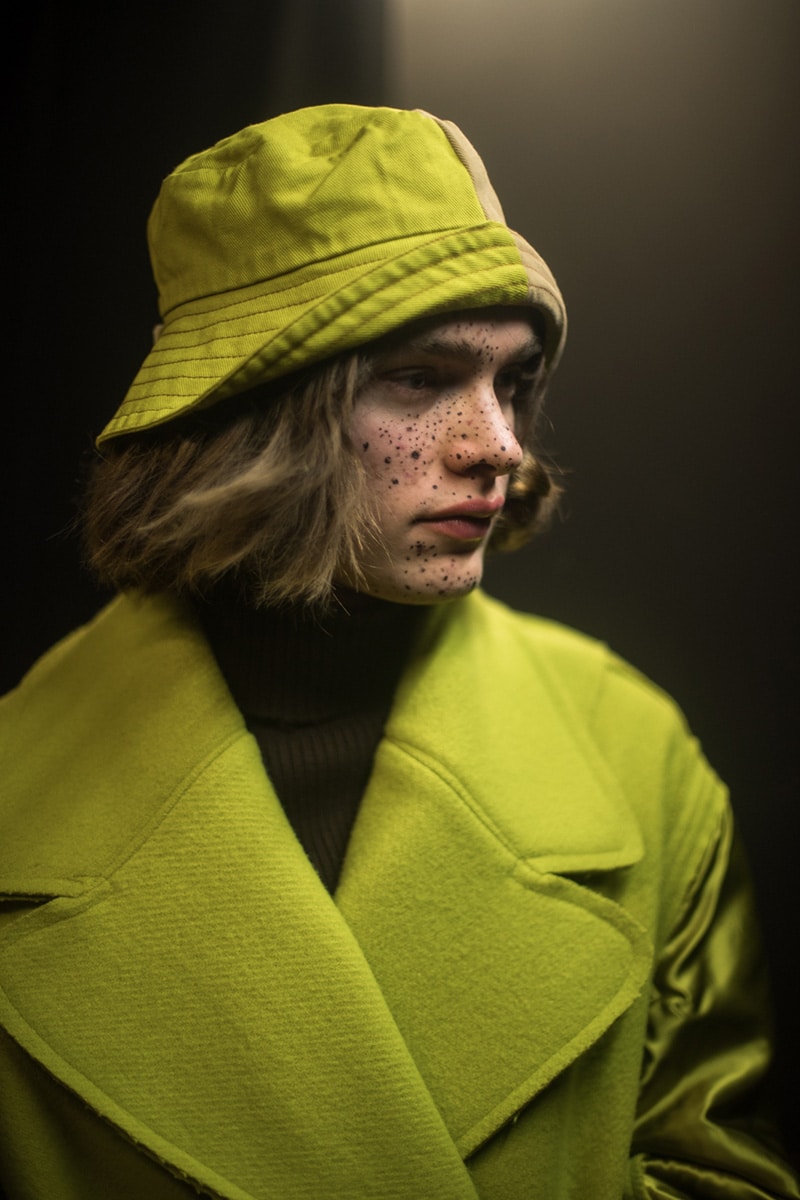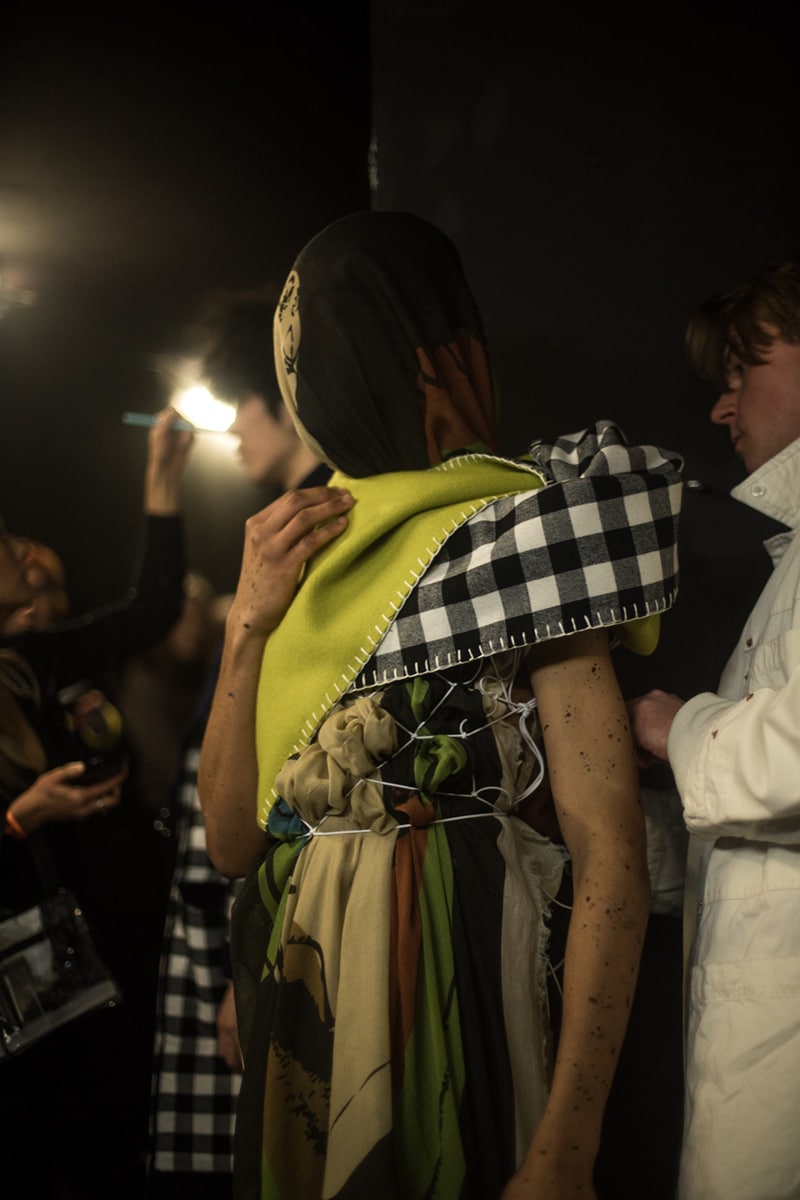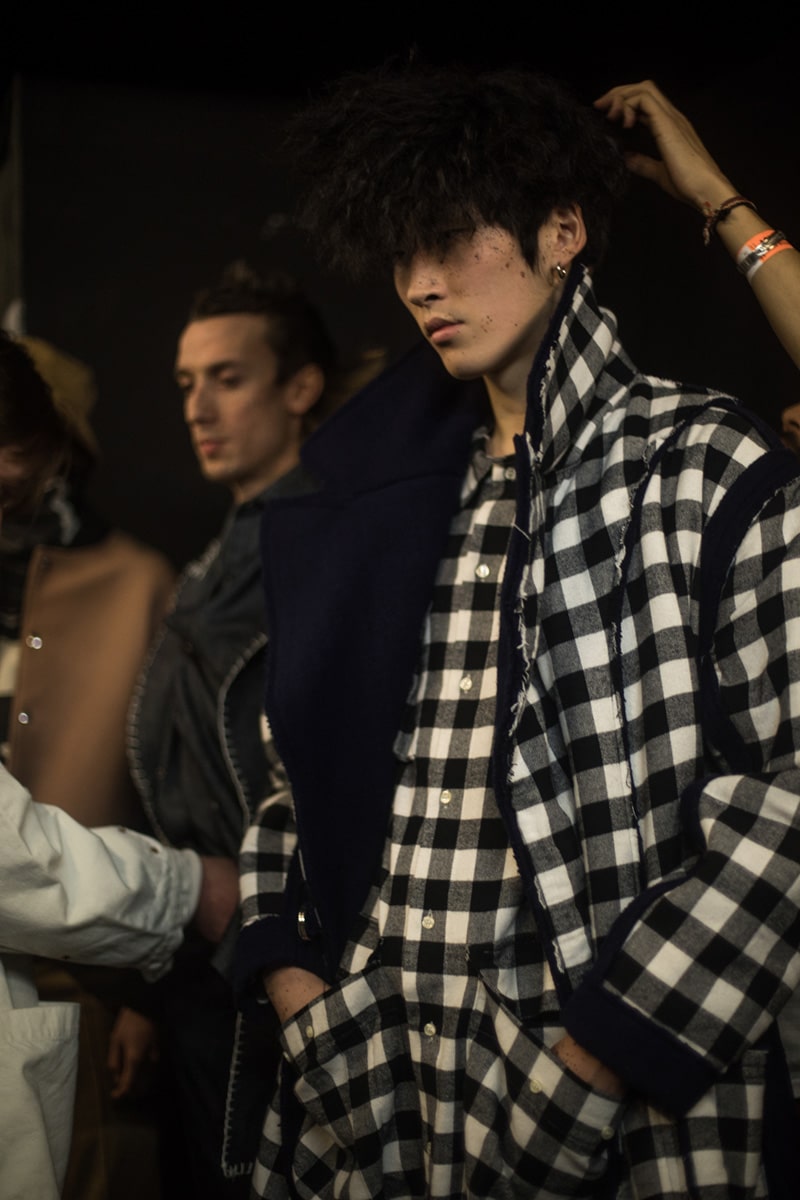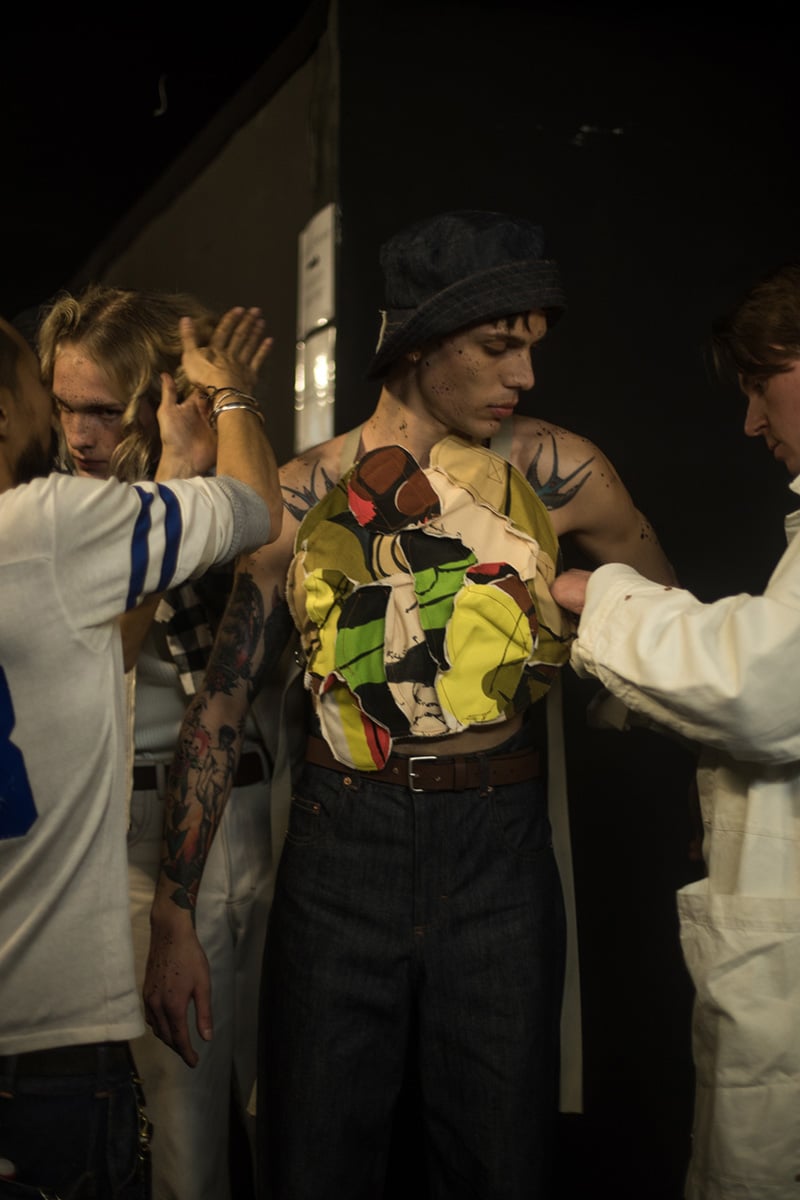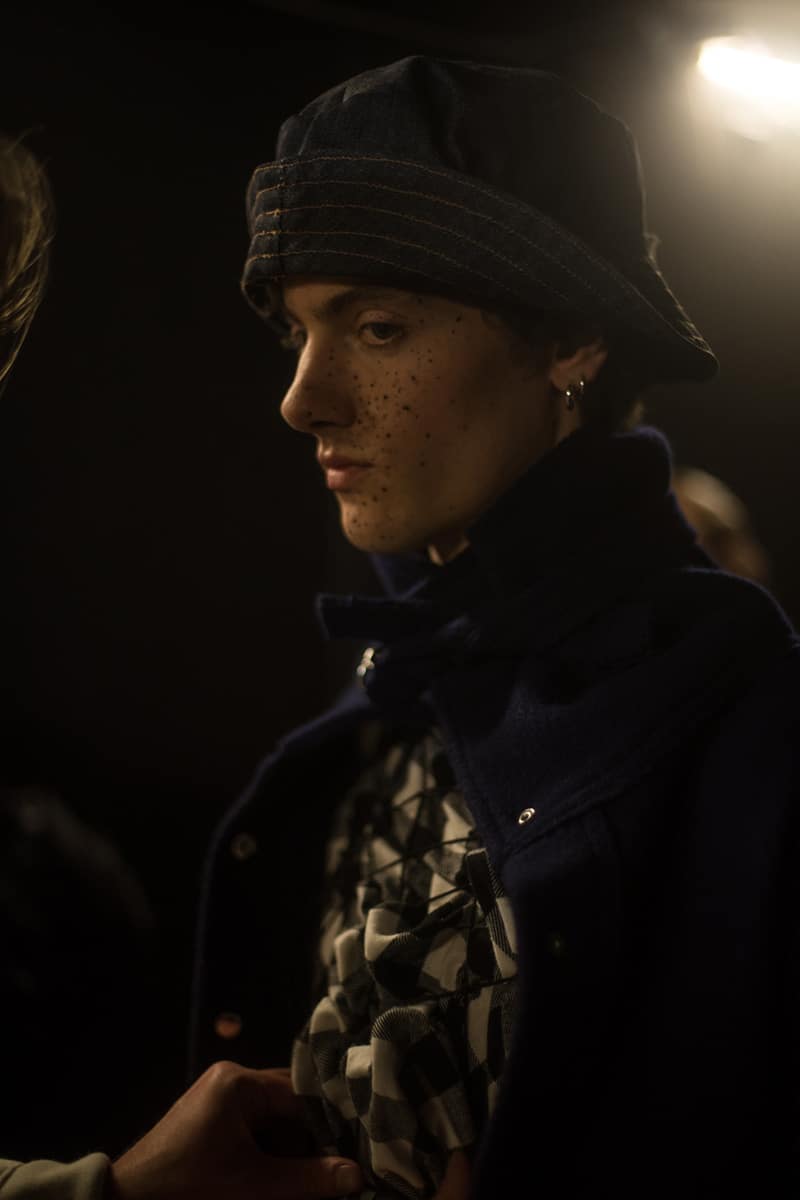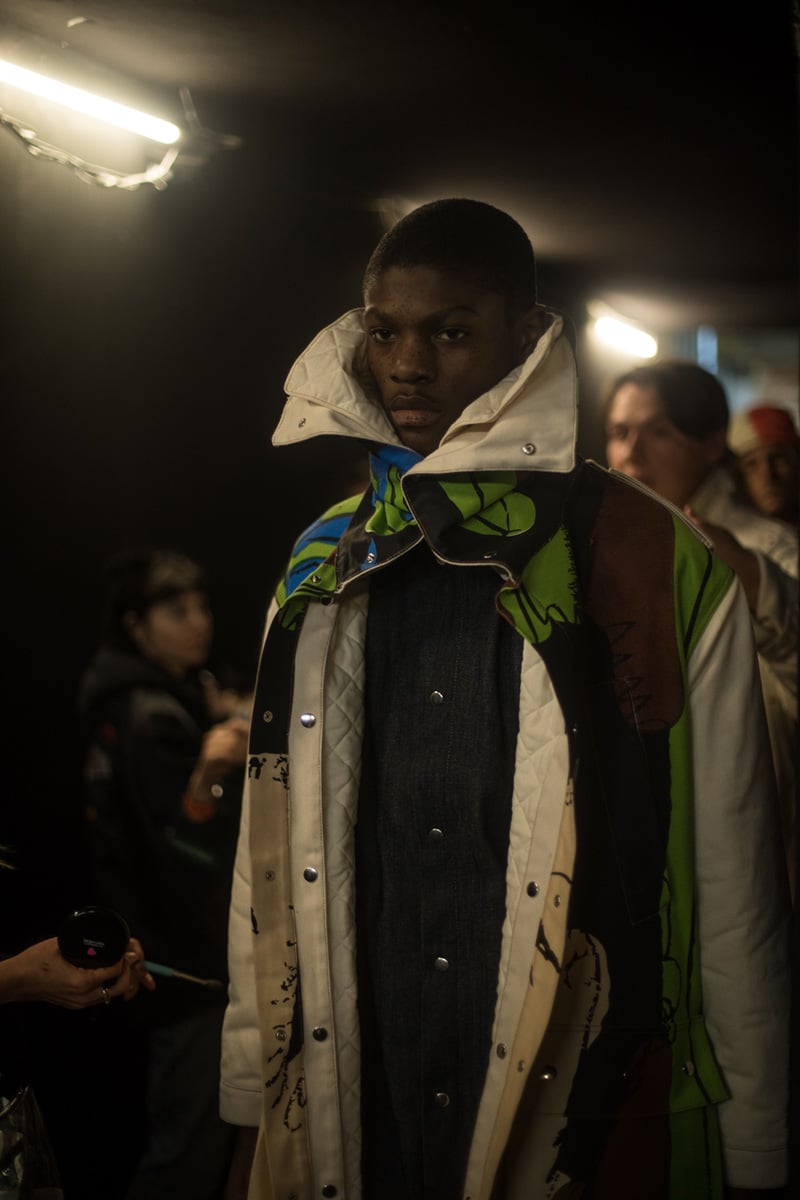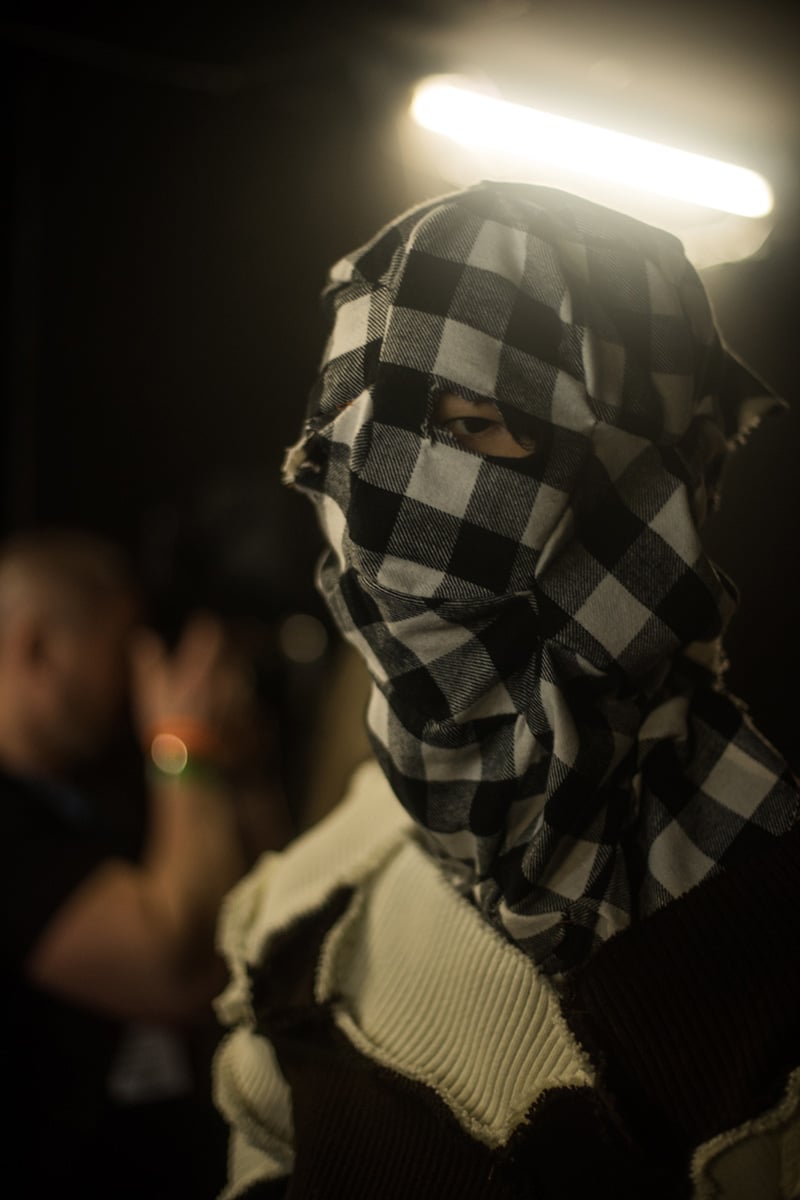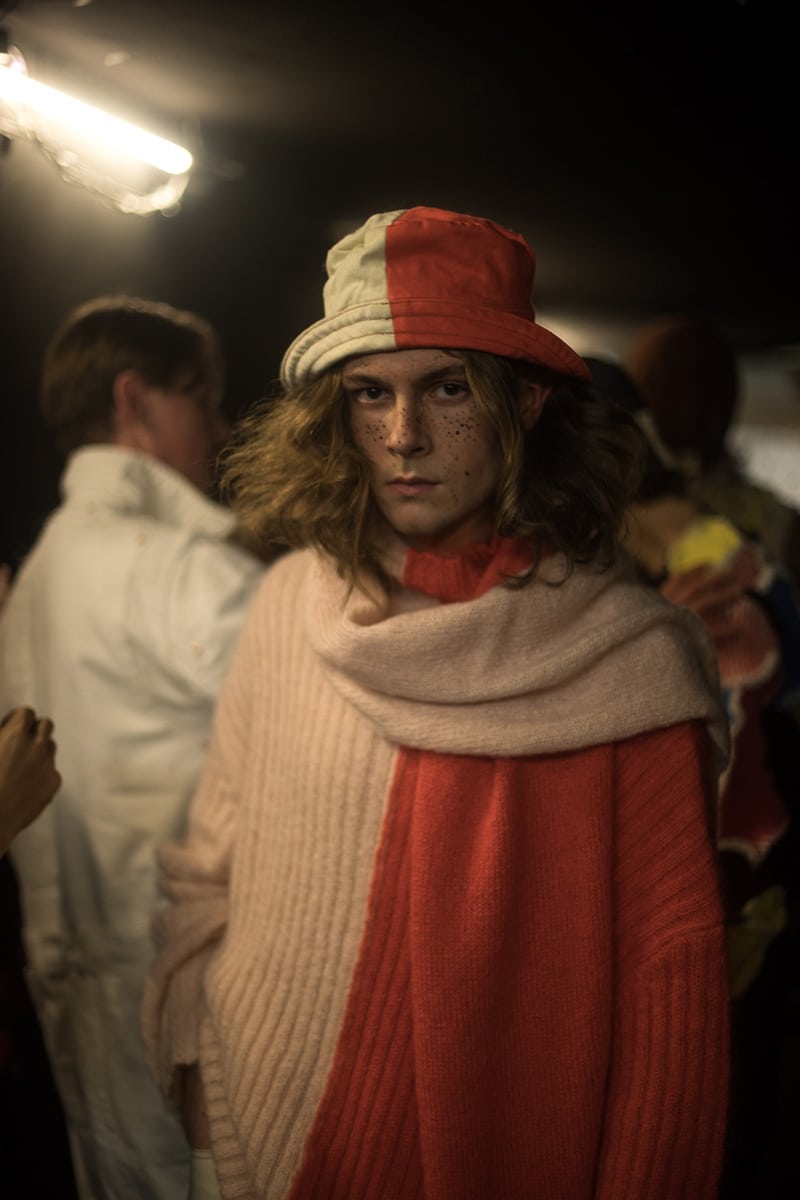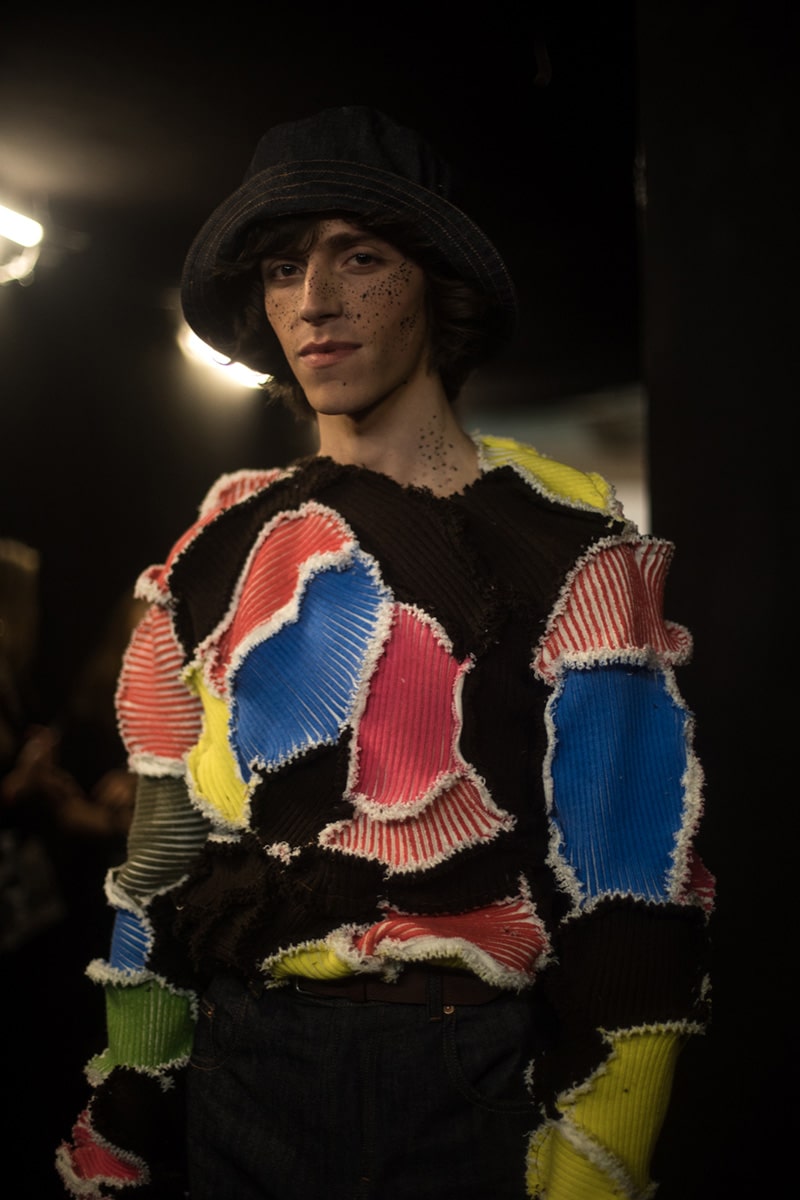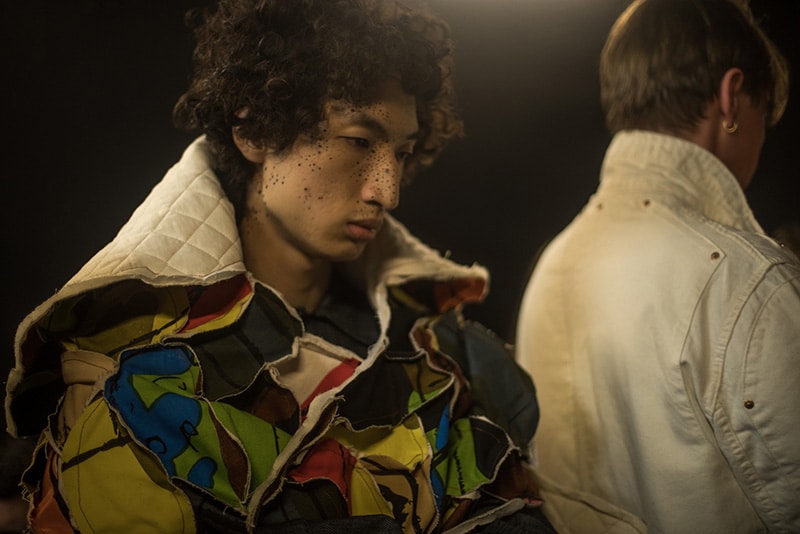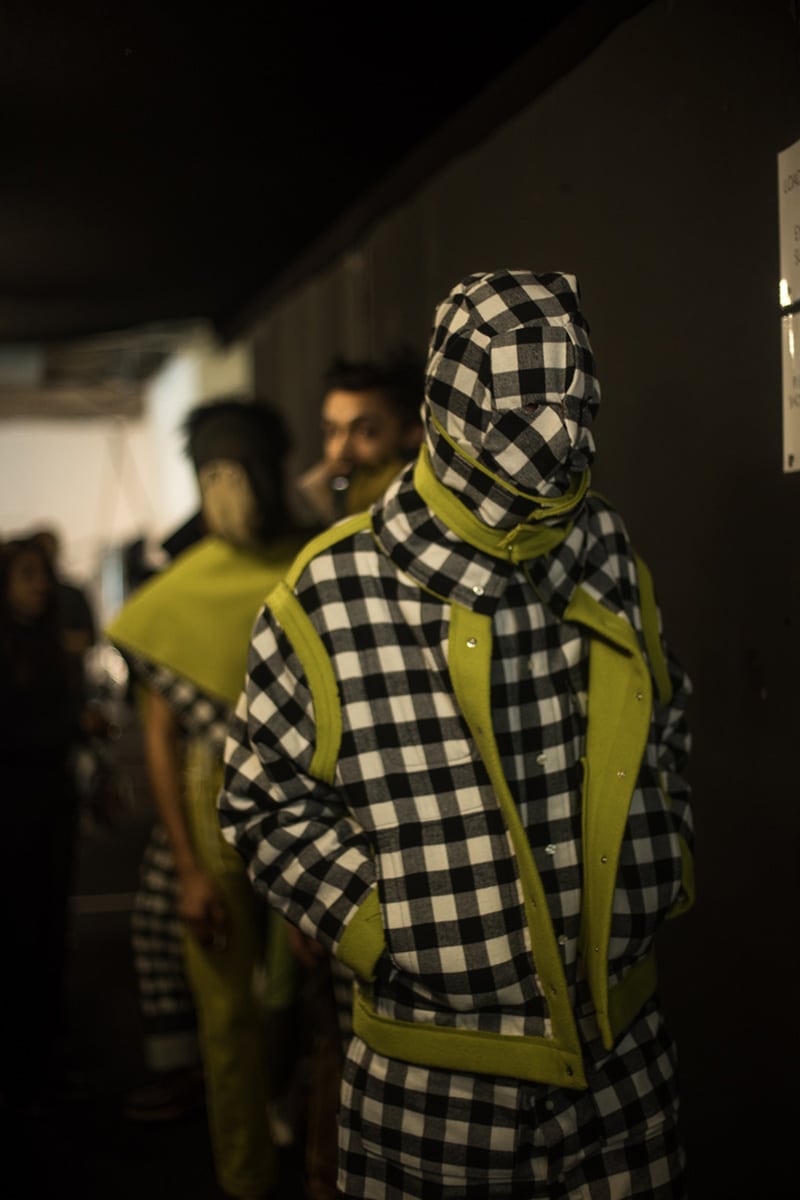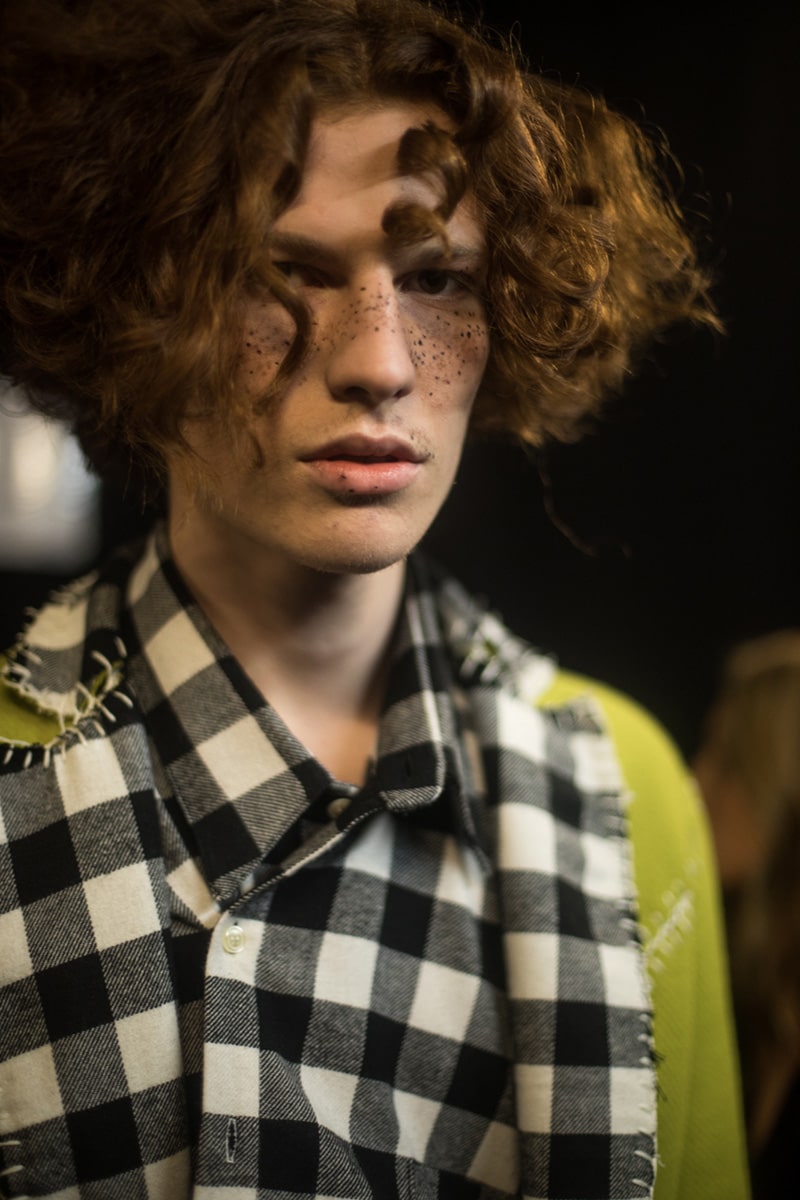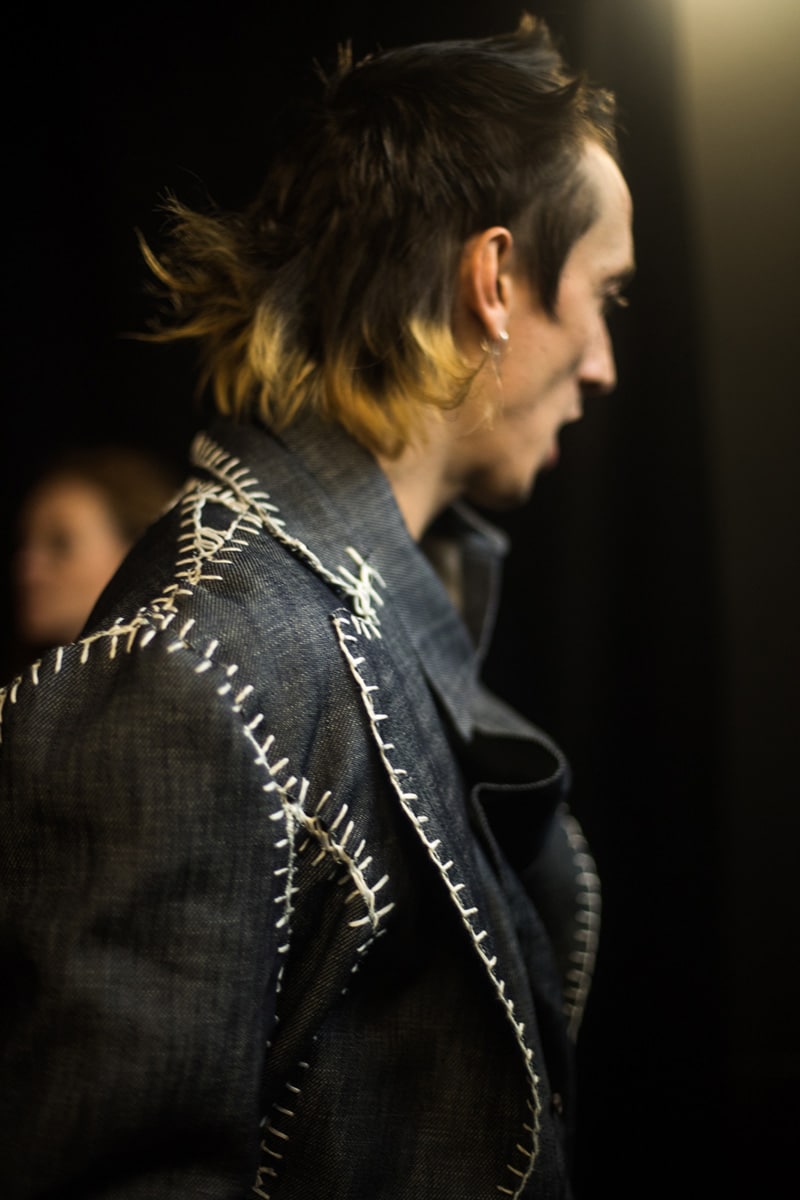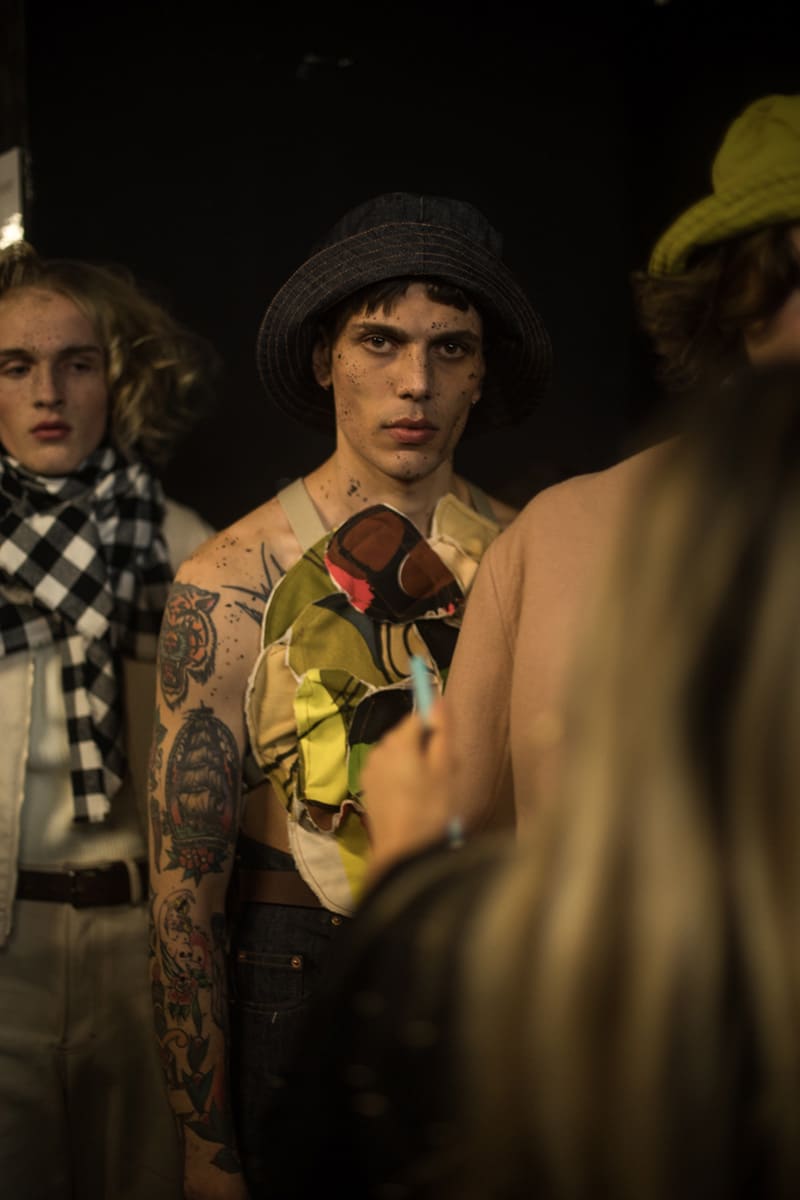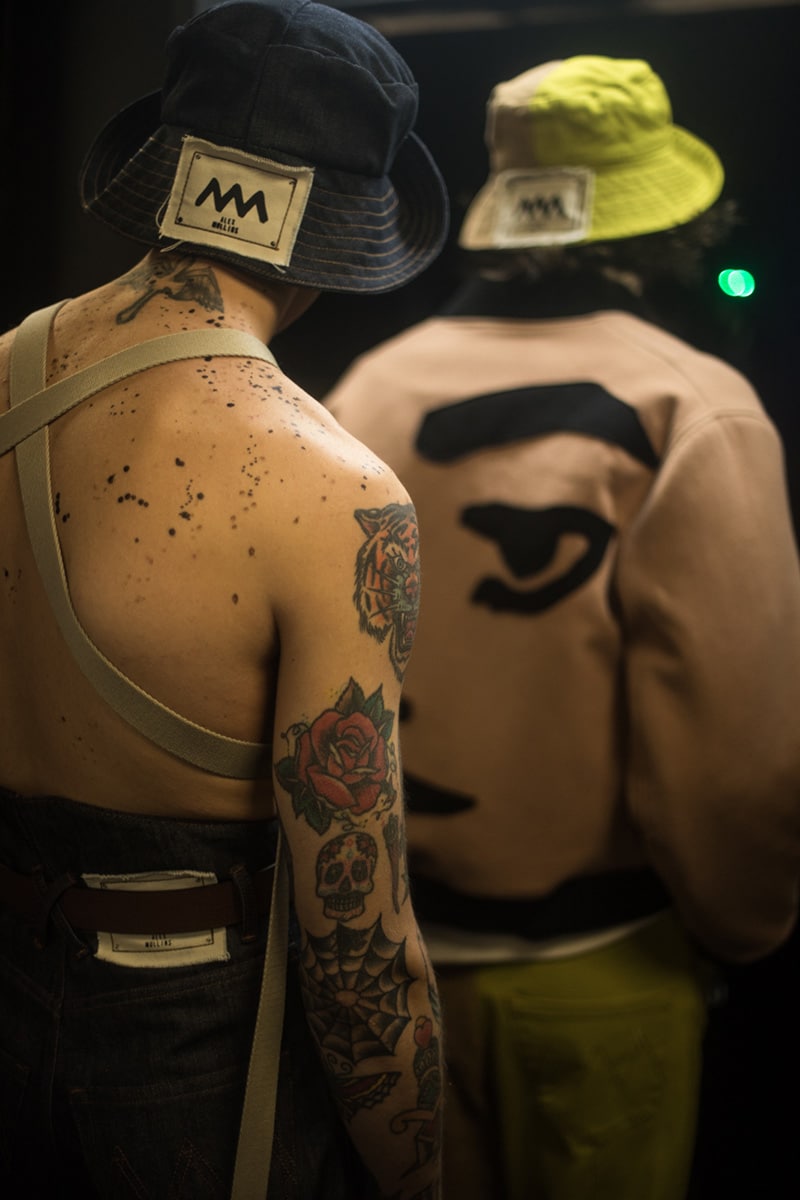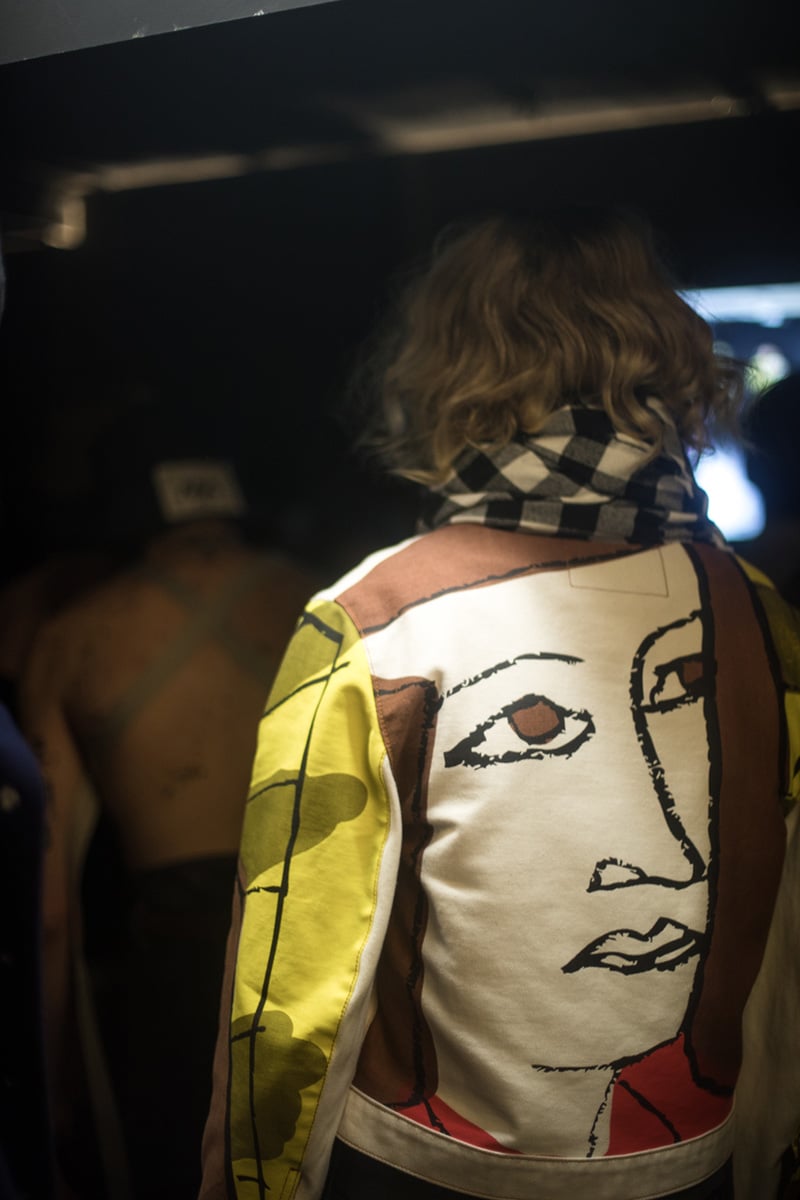 The harsh beat of Di Antwoord's 'Fatty Boom Boom' bellowed through the speakers, casting the intense emotion for Alex Mullins FW17 collection. Mullins explores the world of Sunday living, in a much more abstract way than his fellow peers.
This season Mullins had revised his ongoing interest of encompassing environments and situations; coats were wrapped in early 90s VHS graphics of familiar faces, combined with plaid armchairs covered up in blankets.
The show gave an extraordinary insight into the way in which clothes become of us.
Reforming his garments to imitate visions of softness; bulk, wrap, and twist like the innards of a broken sofa, Mullins collection was not only an open expression of his skilled craftsmanship as a designer, yet also his talent as an artist. Mullins articulates his versatility in work, by using fabrics in baggy layers of cotton, merino, and mohair which not only appeal to the comfort of the consumer, yet also compliment the use of clean Japanese designs.
Mullins explored a 'casual' Sunday by using a palette of Chartreuse and beige, Tomato and Magnolia. The patch-work of the garments within the collection were a mix of decorative functionality and laisse-fair frivolity; show-casing outwear emblazed with pockets, checkered prints, and bucket hats. The bucket hats were in matching fabrics, wrapped in wool gauze scarves emphasizing the heaviness of the silhouette.
A notable attribute to the show was the casting by Mullins himself and Guillaume Boulez. The range of models emphasized the importance and need for diversity within fashion.
'The collection sketches out the feeling of a Sunday afternoon: muted and enveloped ready to disappear' pronounced Mullins on the collection. Leaving the audience with a much more diverse, enigmatic opinion on how clothes, can resemble the findings of a casual Sunday.
Photos by Iolo Lewis Edwards for Fucking Young!