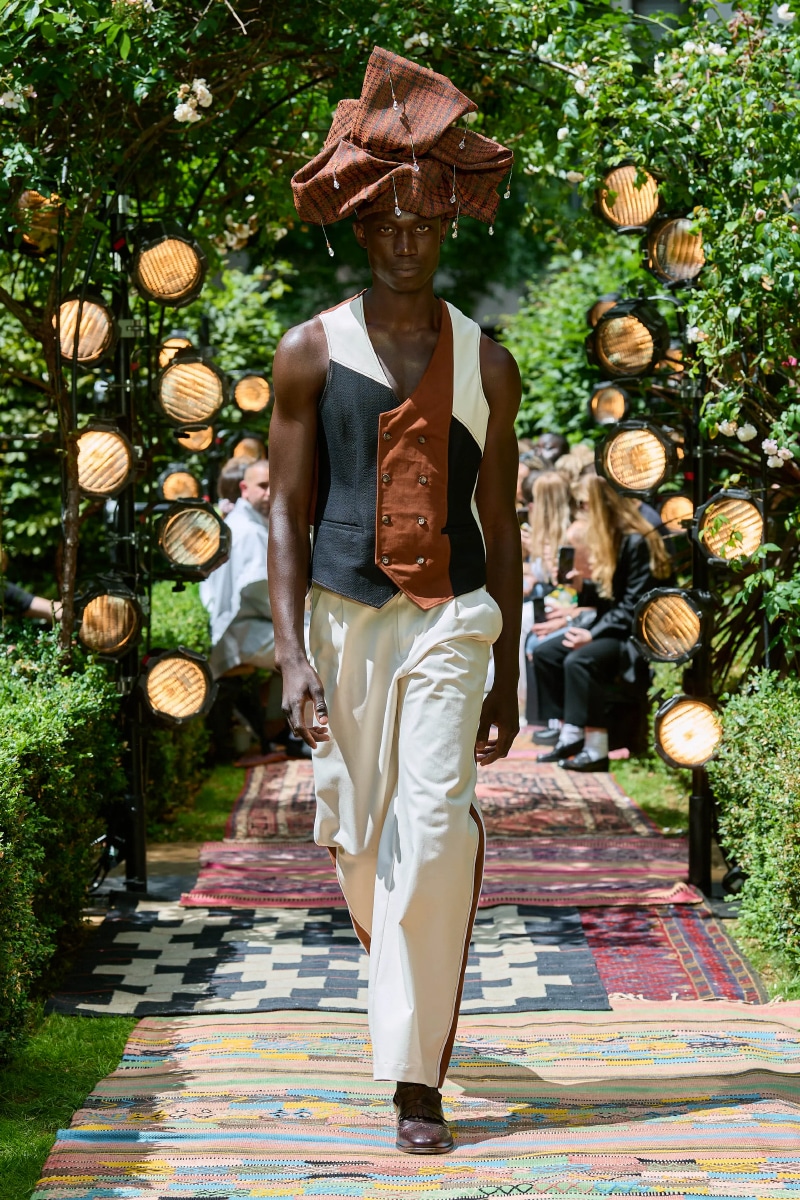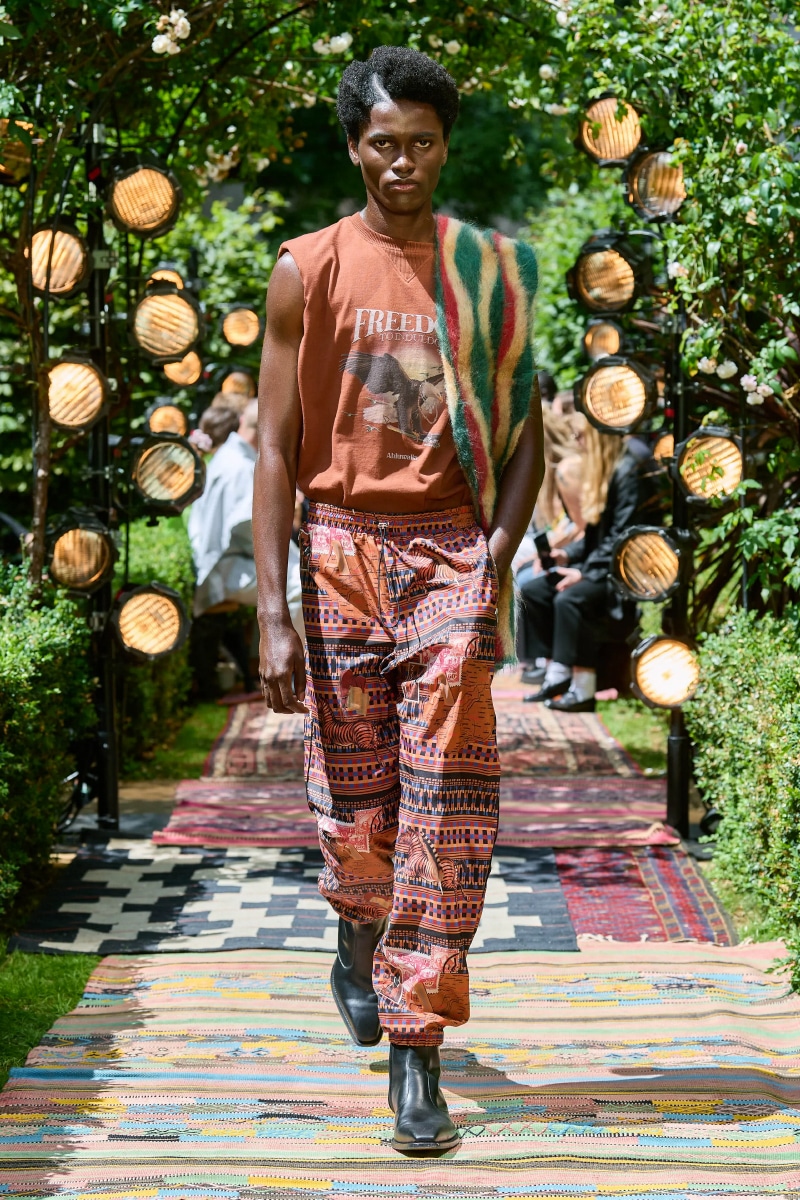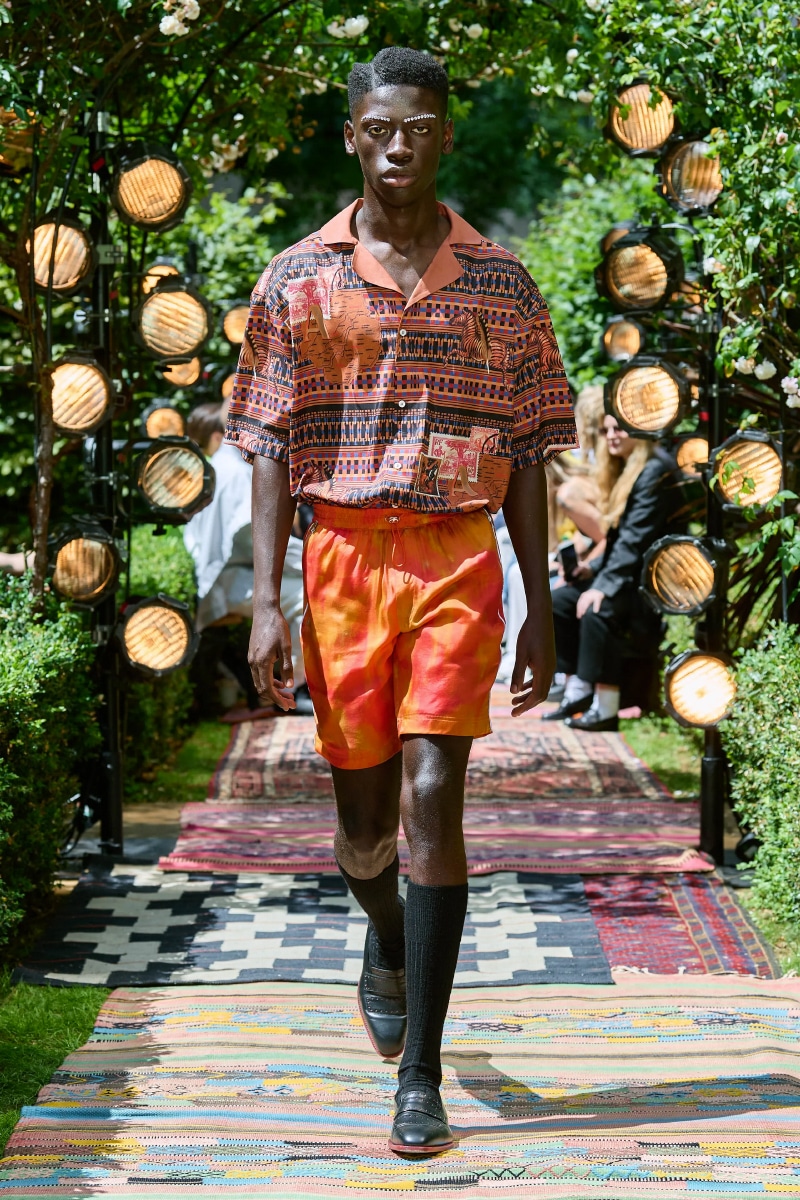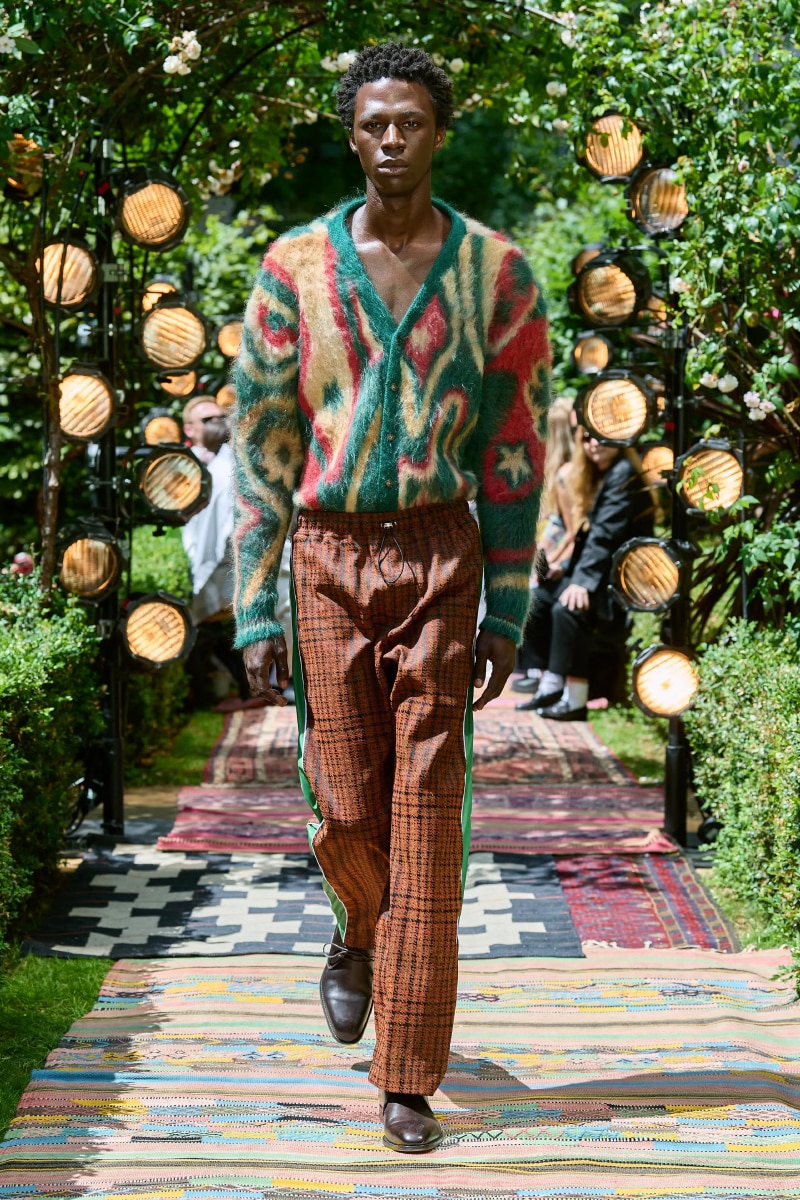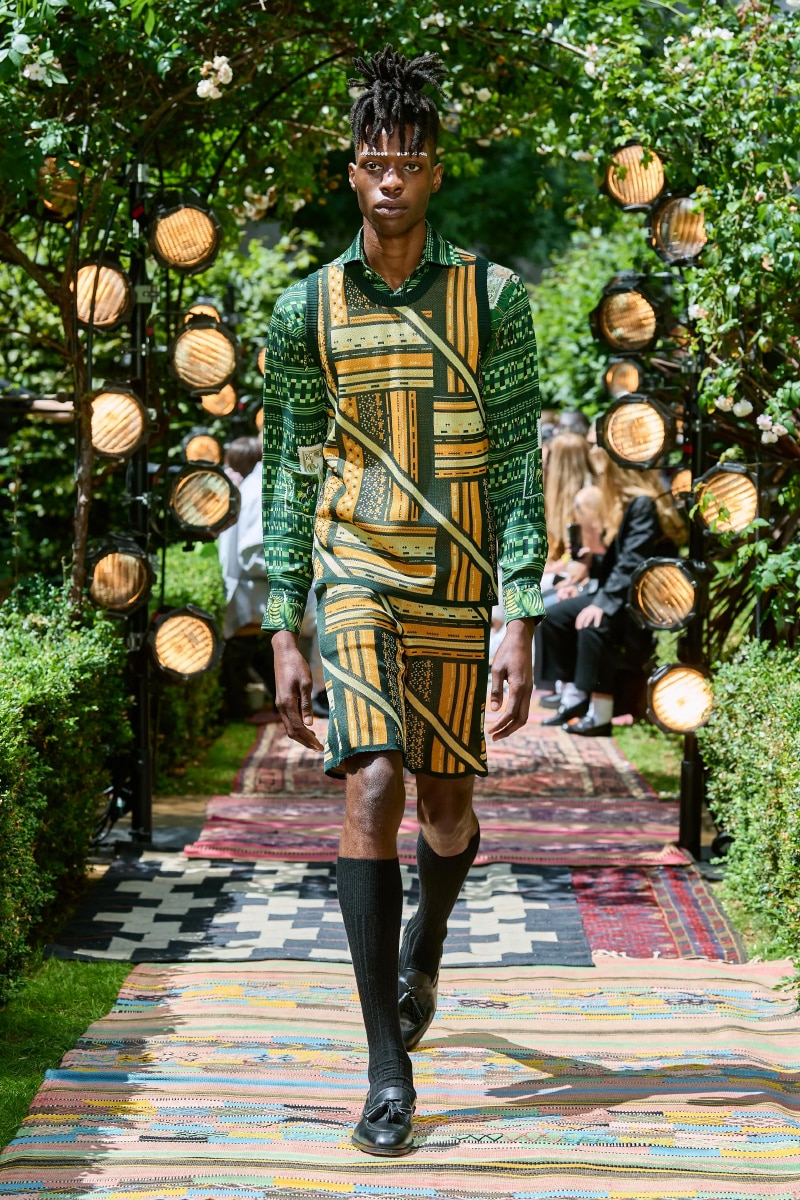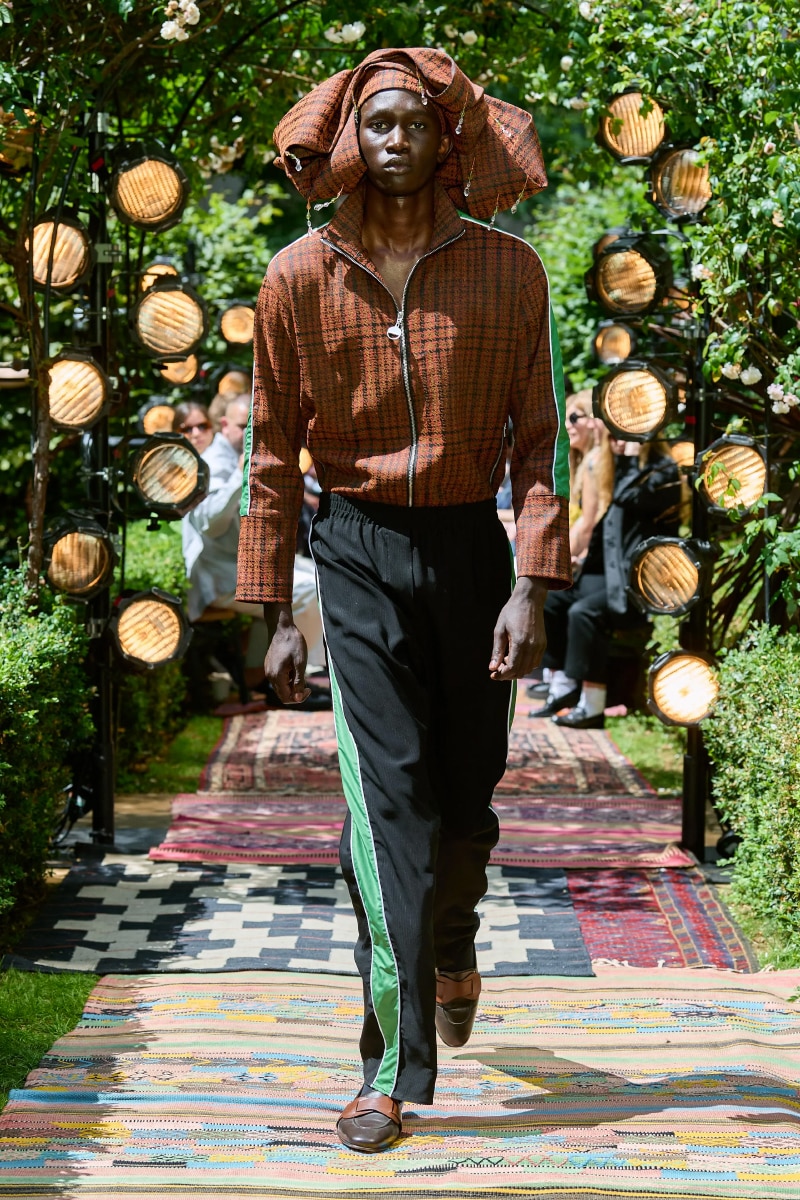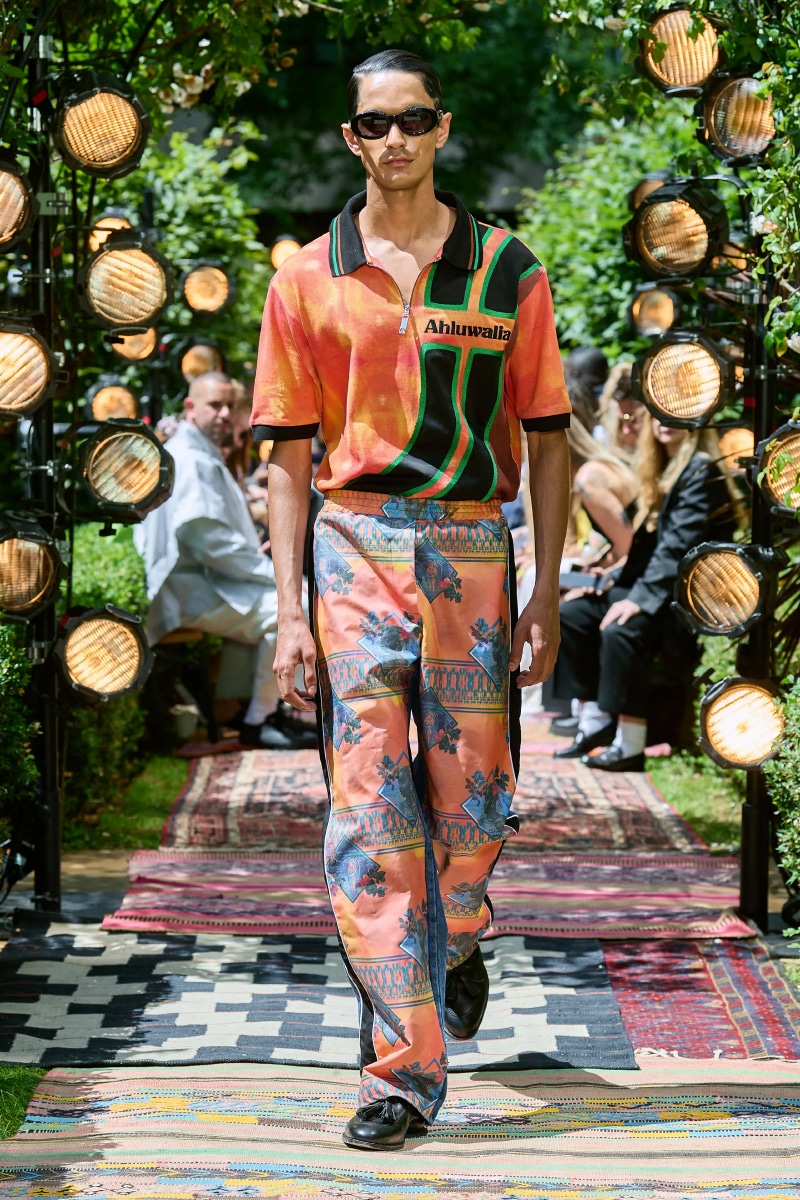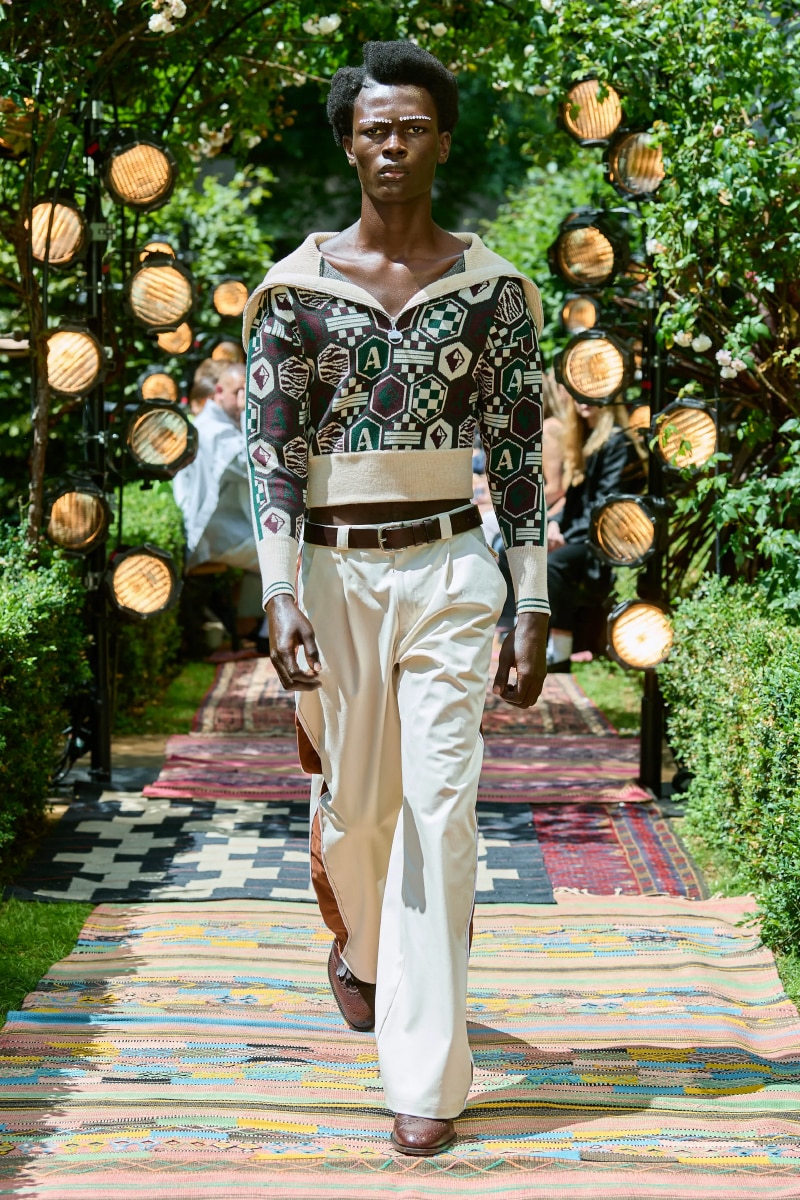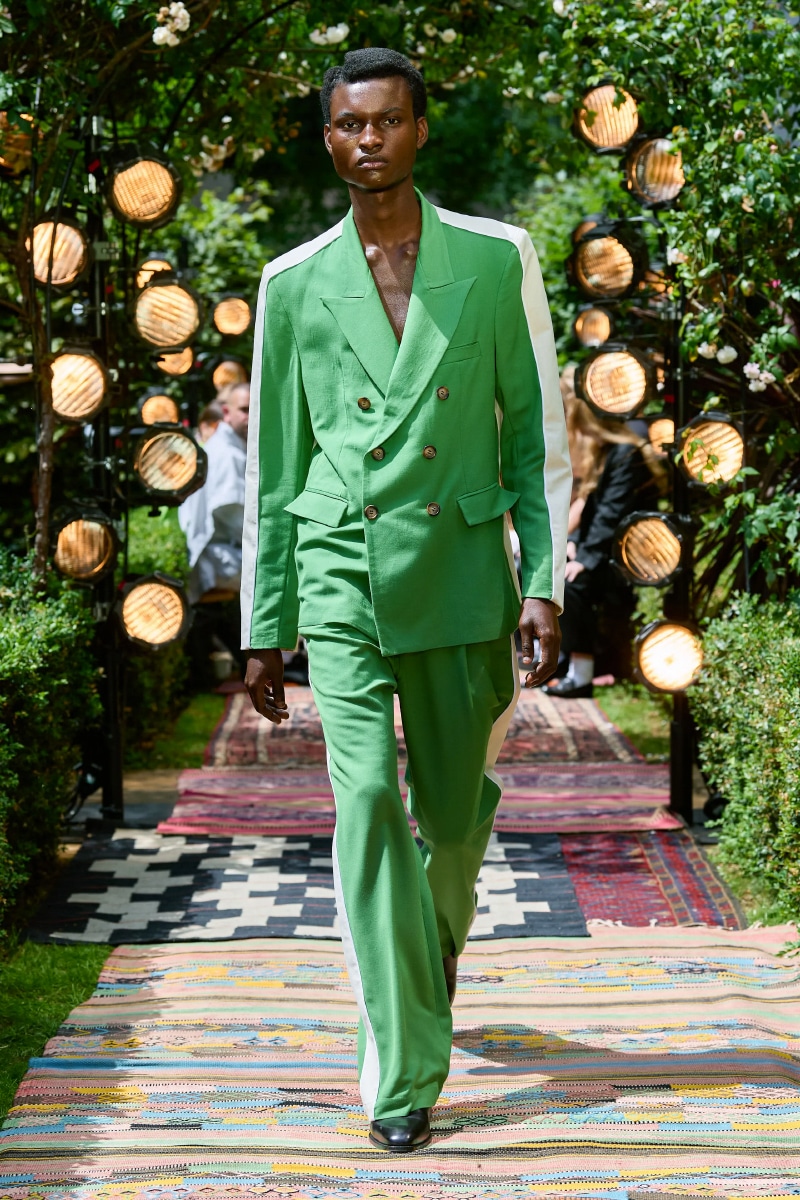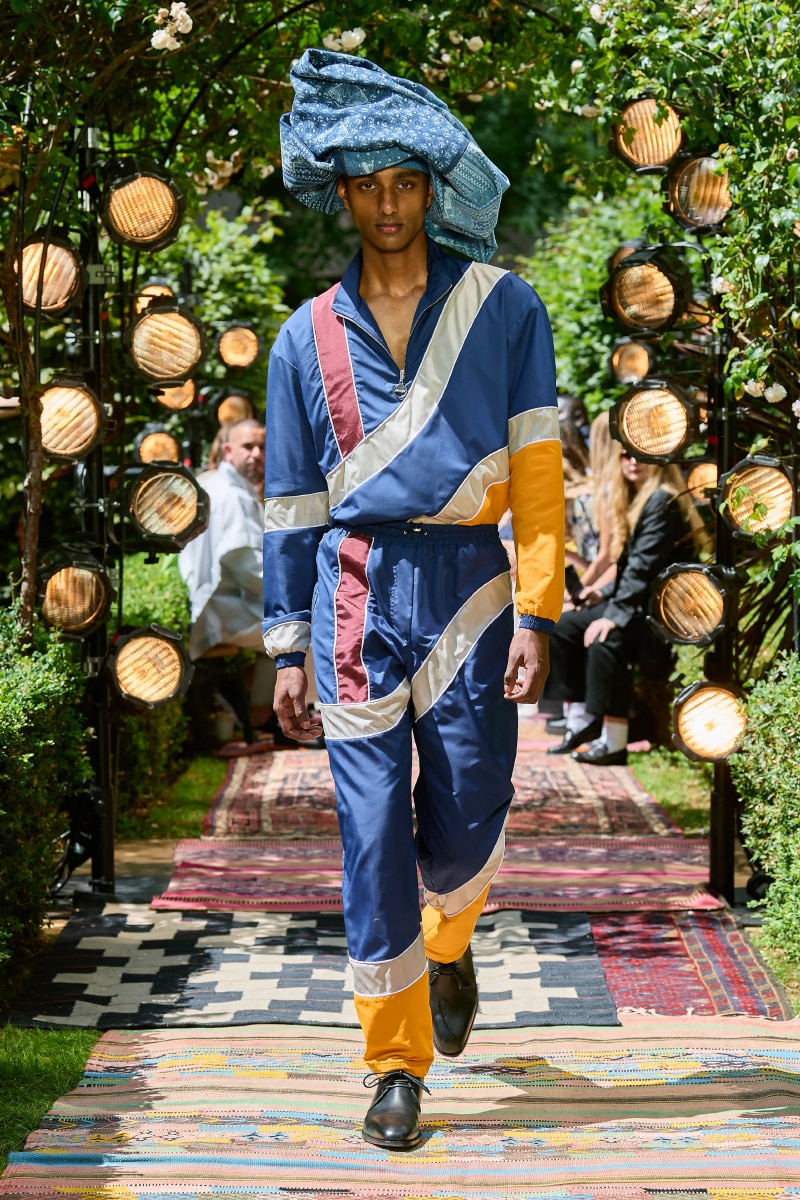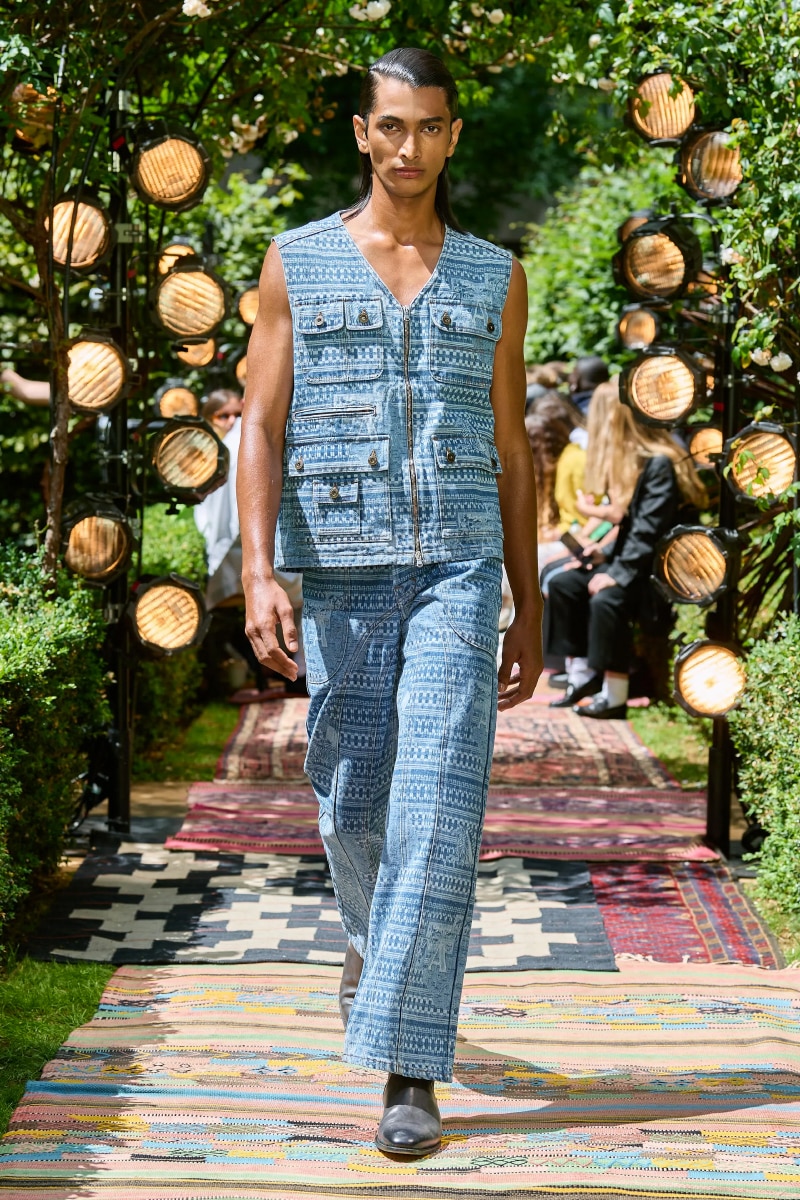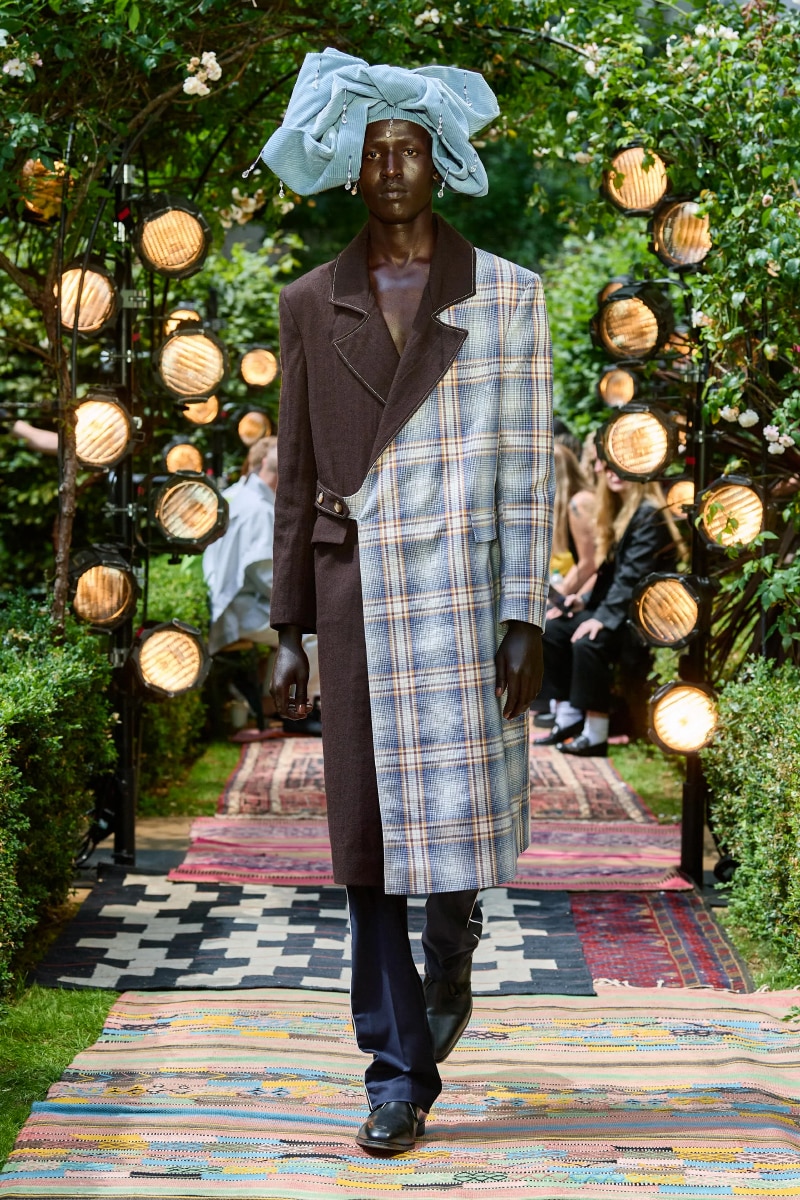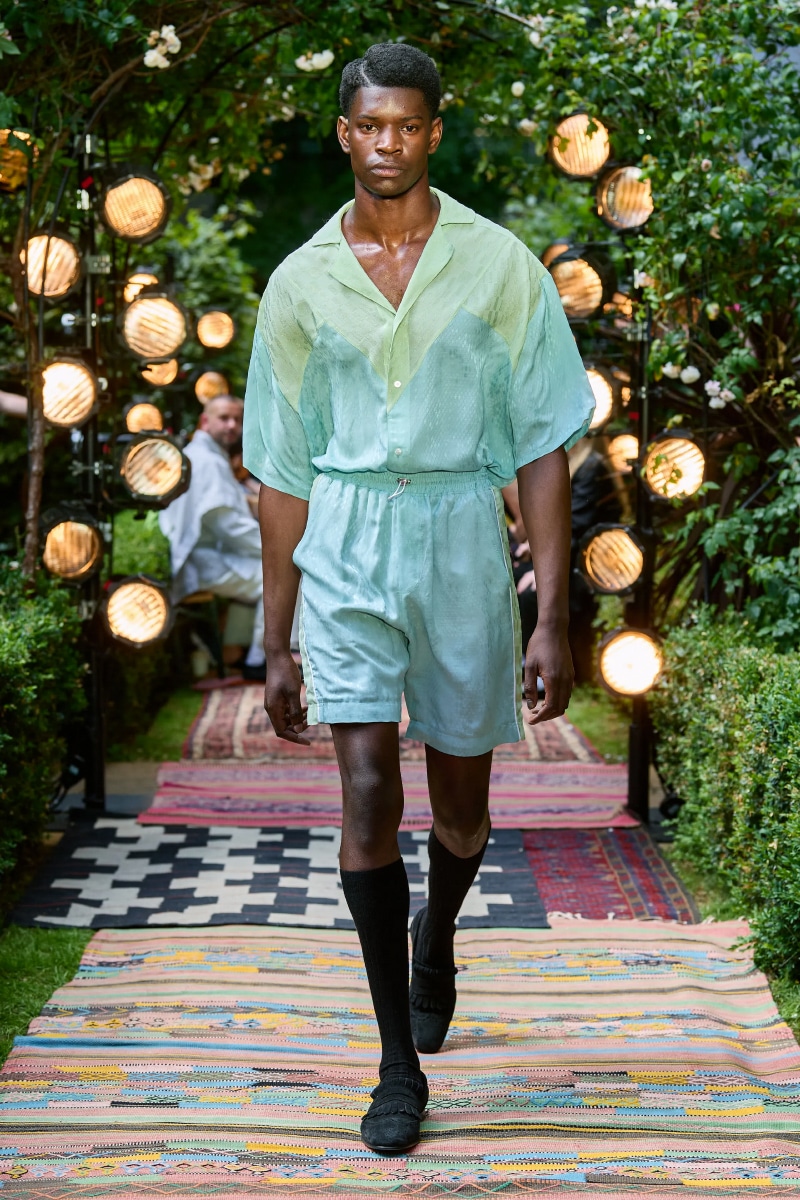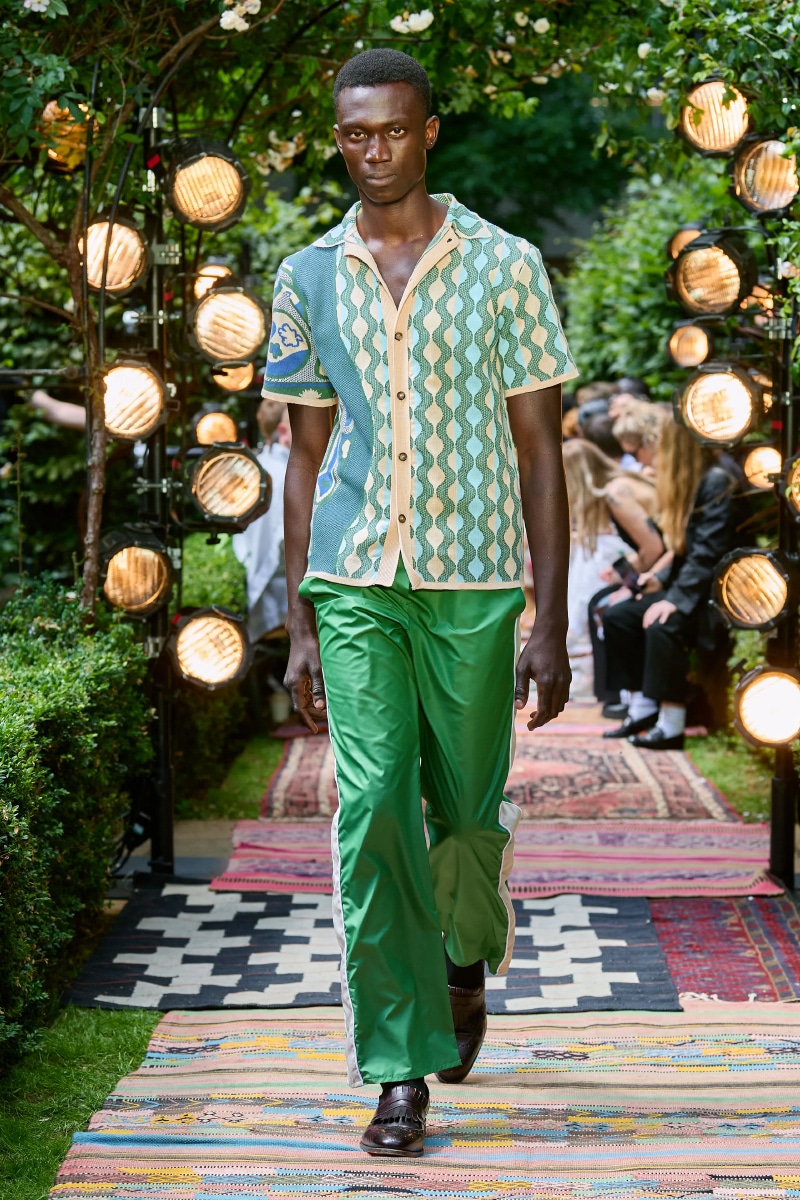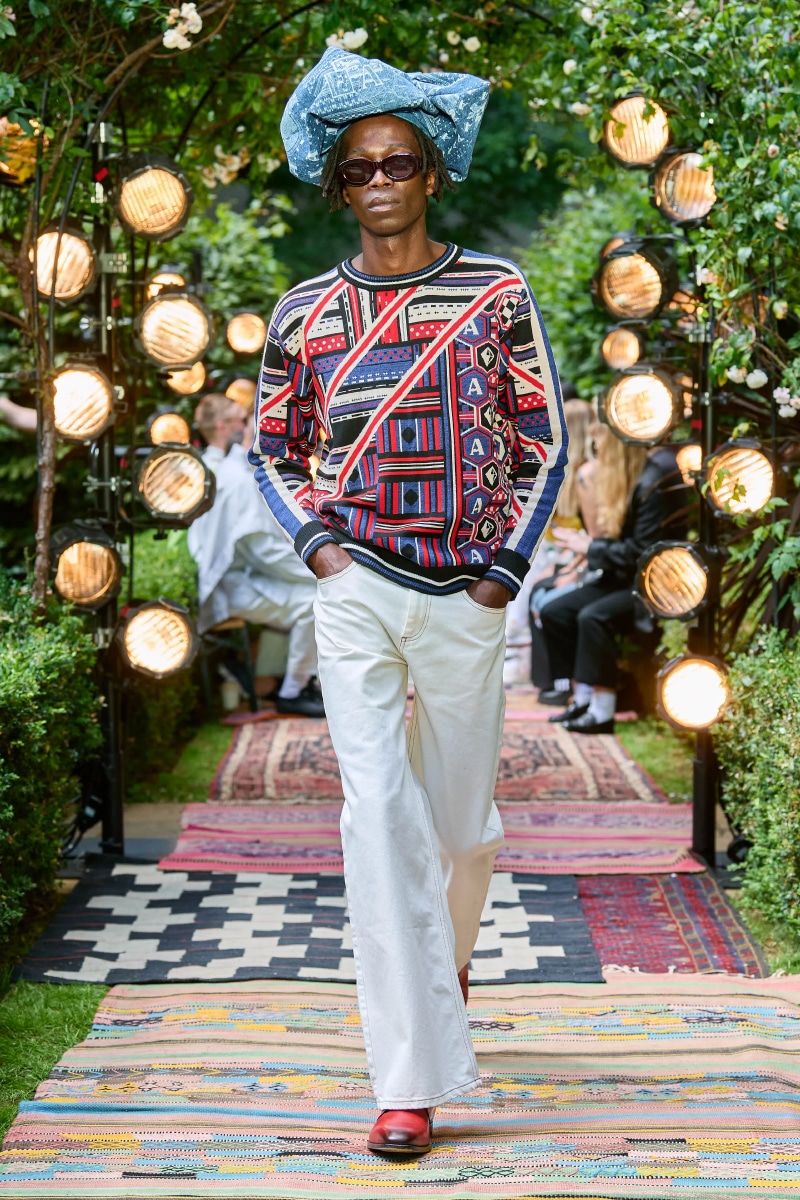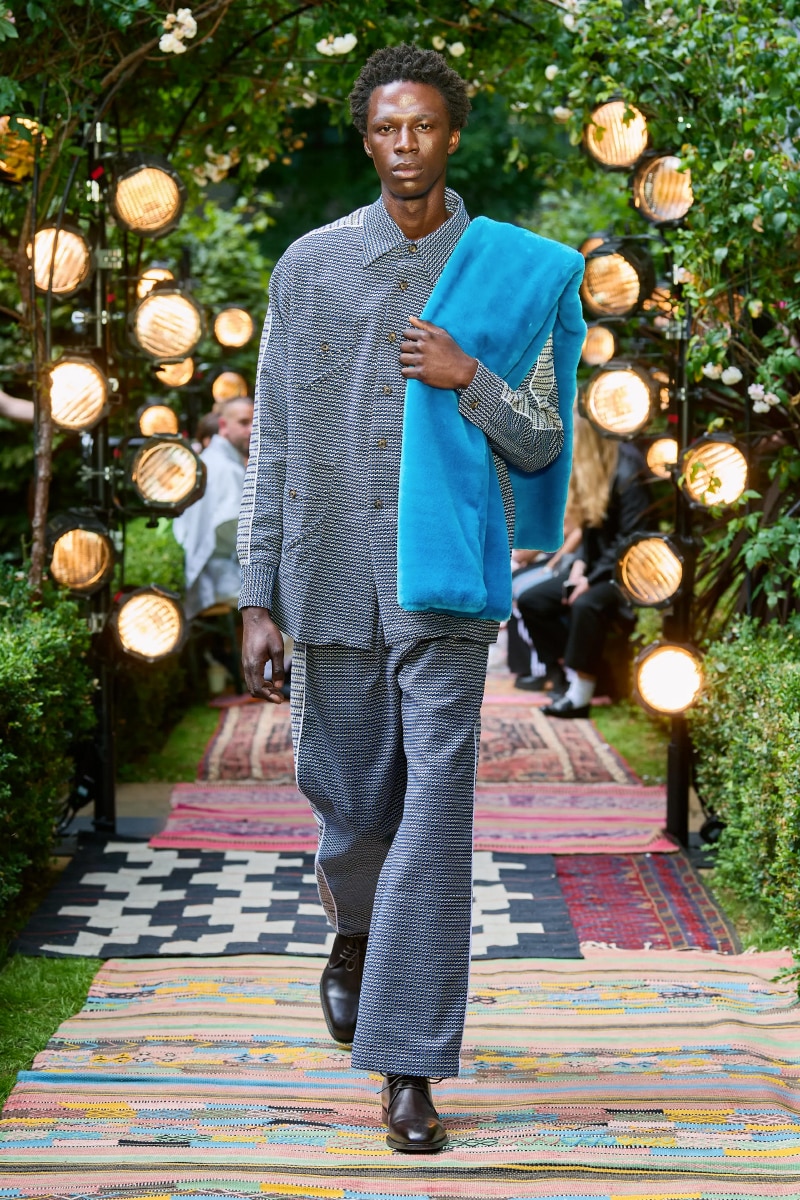 It seems like only yesterday that designer Priya Ahluwalia made her first London Fashion Week debut with her eponymous label Ahluwalia.
With her nerves calmed after losing her catwalk virginity, Priya gathered her guests in a lush, sunken London garden full of carpets where the models began to parade in the designer's latest creations from her Spring/Summer 23 collection, called "Africa is Limitless", a reference to P.A.'s research on all the nations that make up the African continent, from Algeria to Zimbabwe.
Priya immersed herself in everything related to African culture (artists, architecture, photographers…) to be able to proudly celebrate its culture and reflect it with mastery in the garments of her proposal.
These were characterized by bright touches, vibrant colors, rich prints that encourage you to go out and be seen – some of which are taken from African football kits – and the ethical and sustainable practices that are so important today.
Head scarves with crystals added the final and necessary touch to the looks.