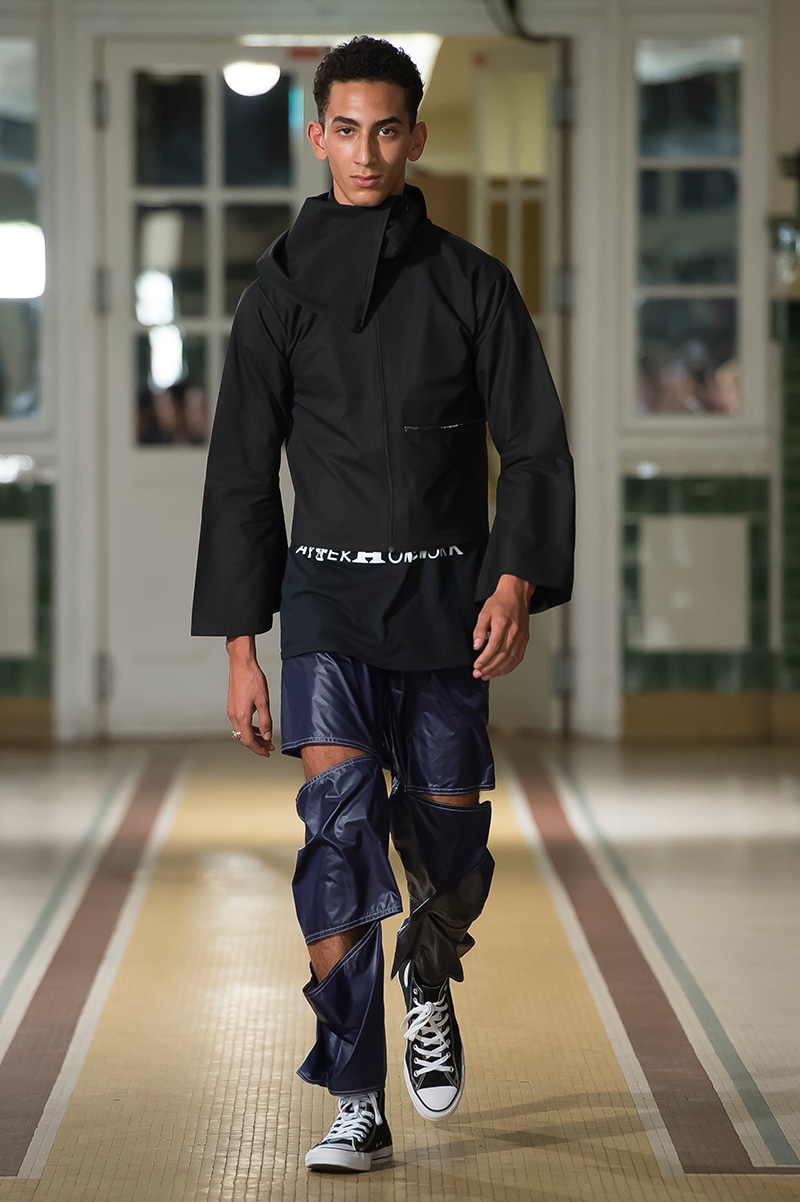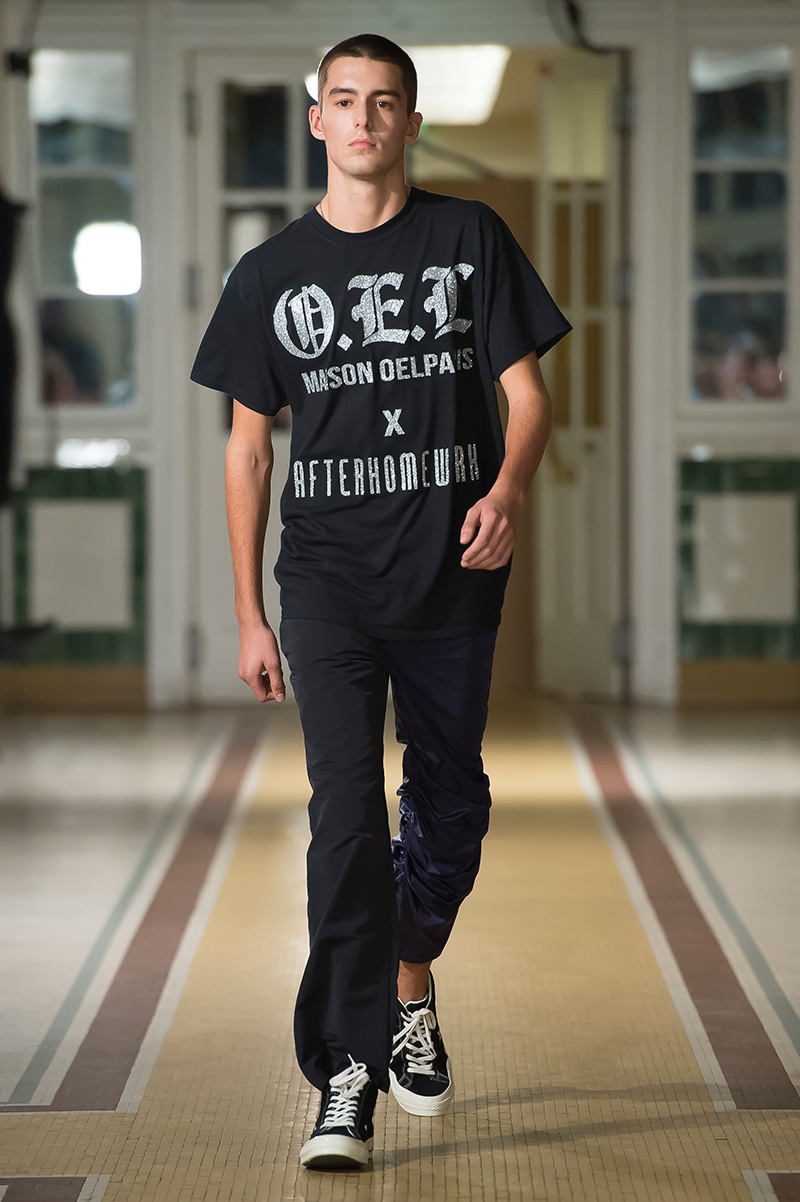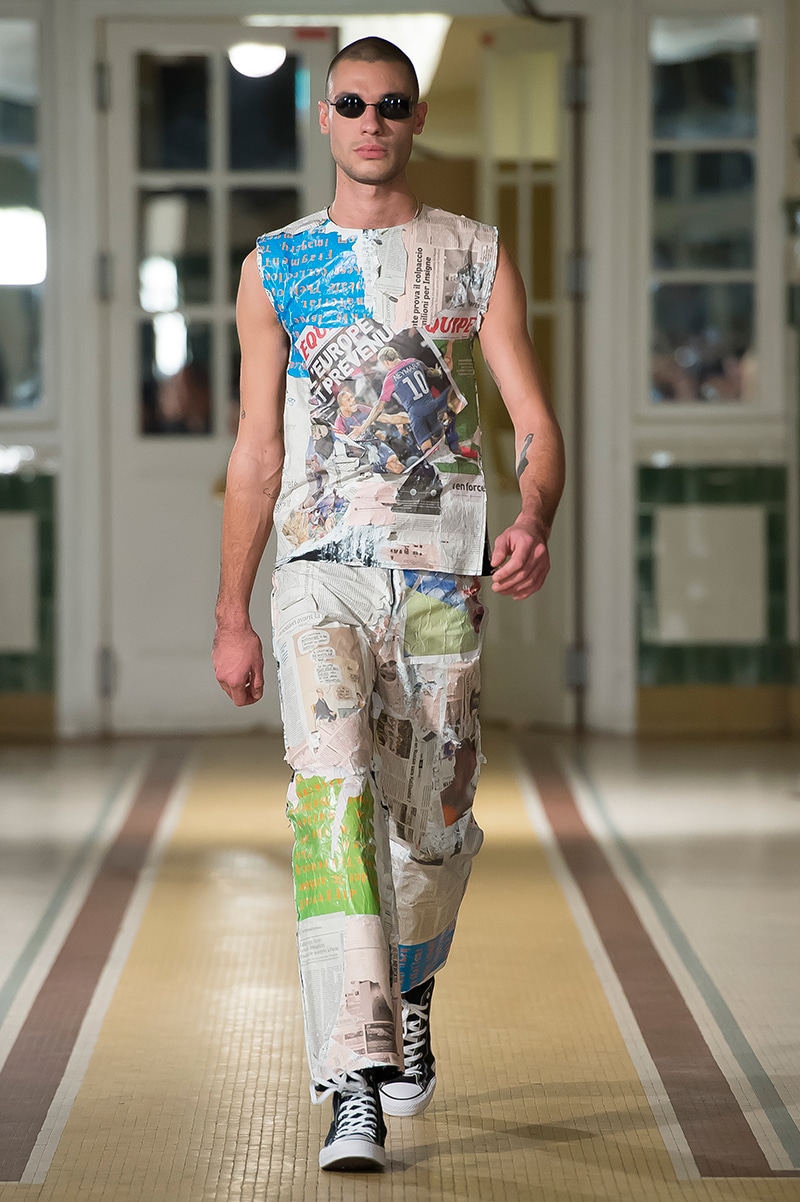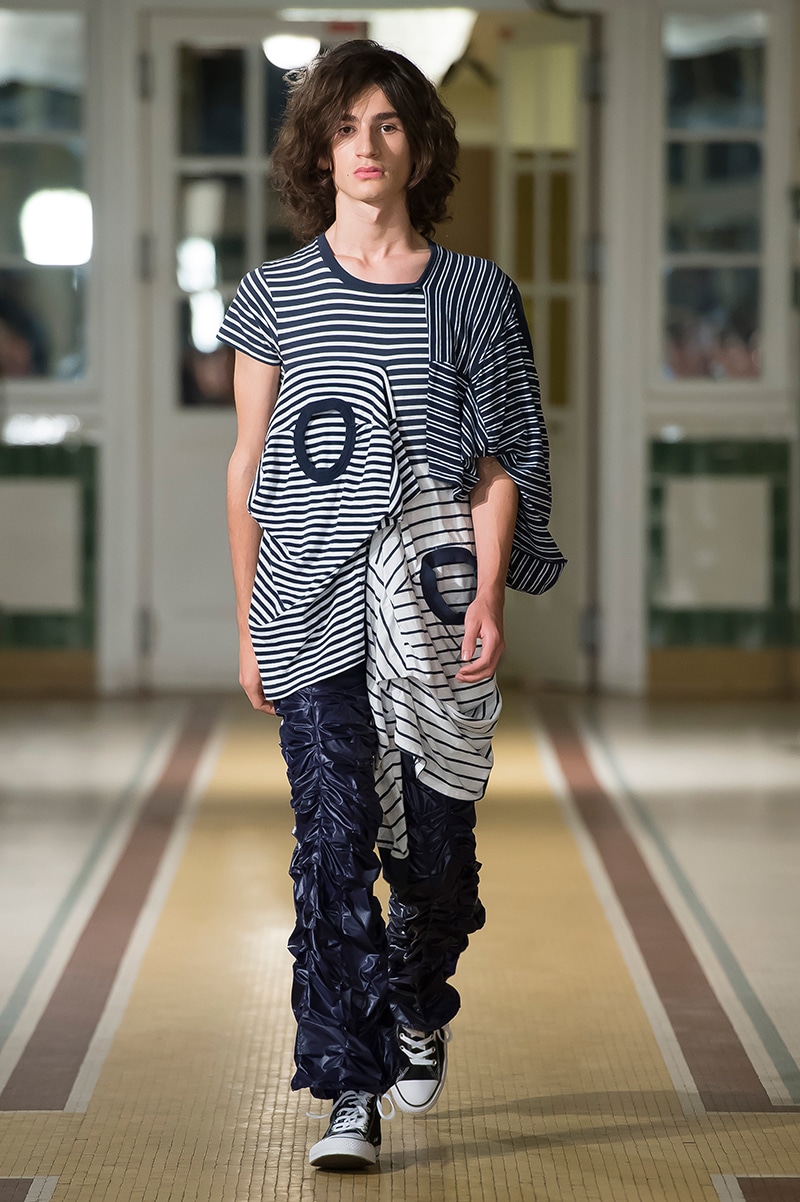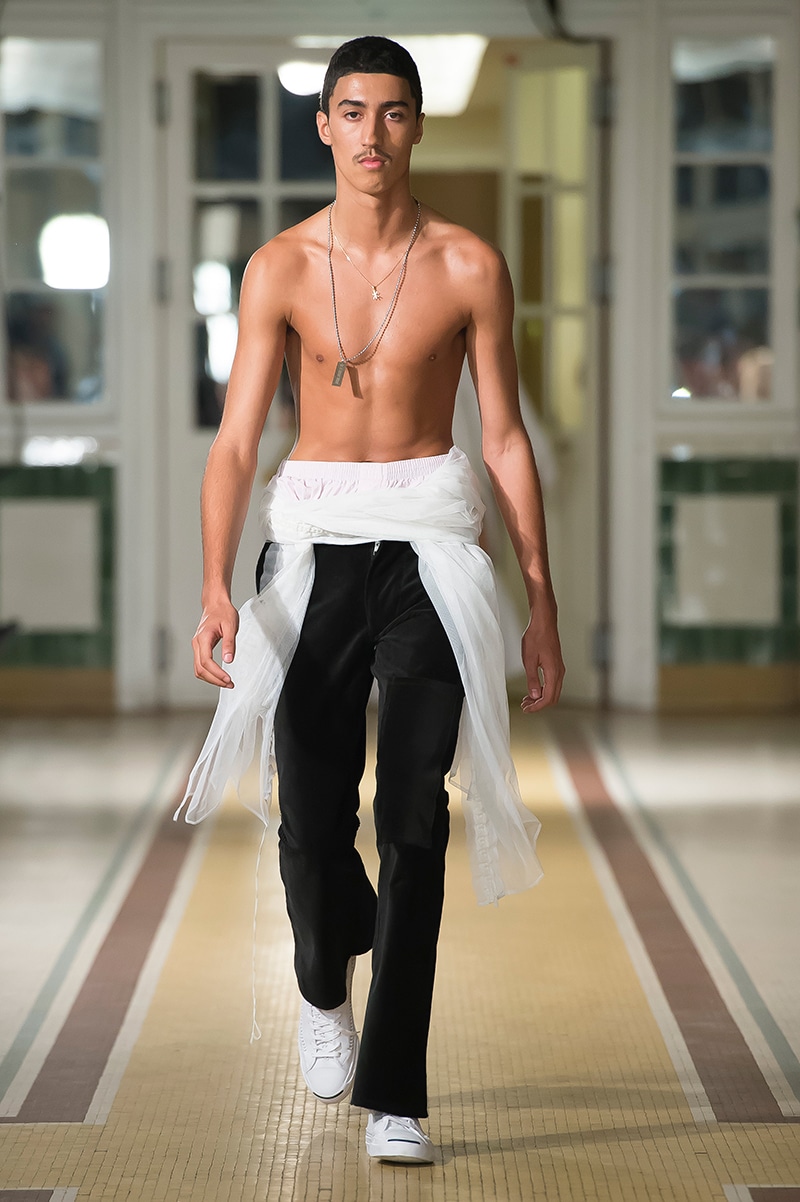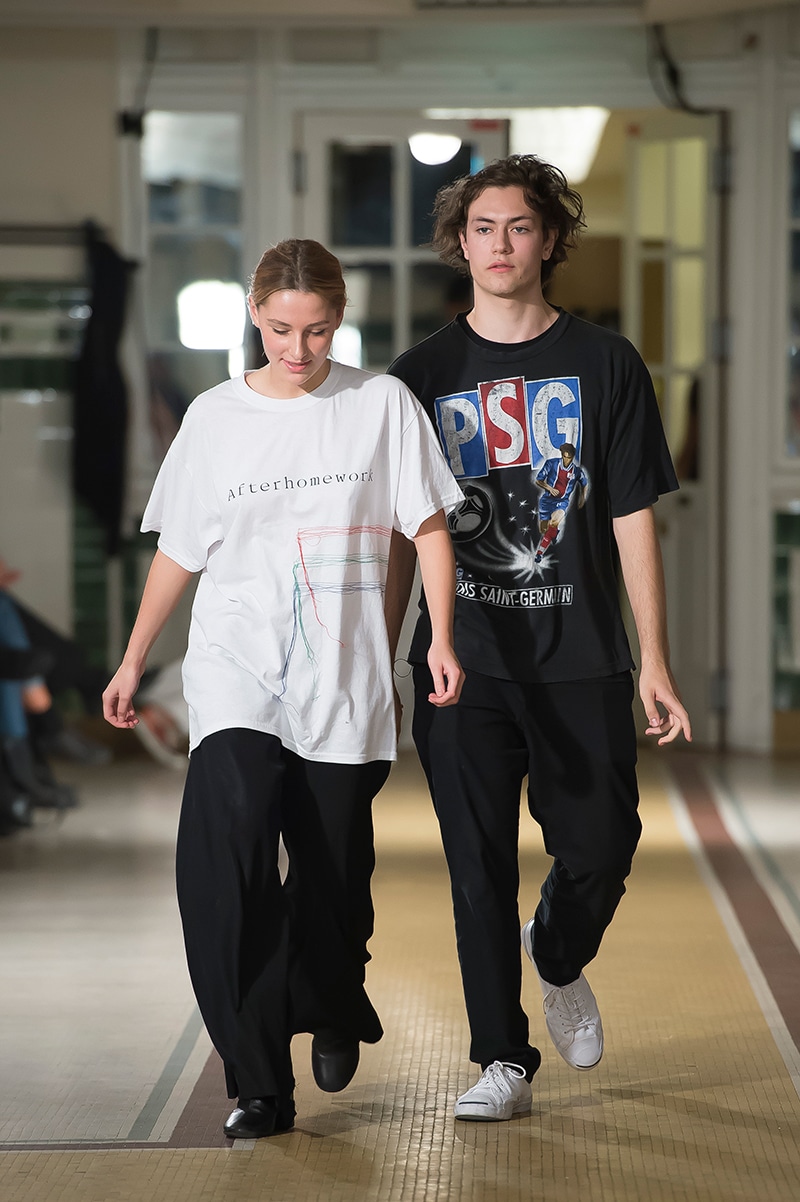 Pierre Kaczmarek created Afterhomework in Paris in 2014 at 15 years old and still in high school. His parents did not want him to quit school for fashion, so he named his brand Afterhomework.
Today, Afterhomework is like a gathering of several young Parisian creatives (artists, musicians, videographers, graphic artists…), encouraging a certain artistic emulation around the creation of the collection. Stylist Elena Mottola joined the label and together the collections are entirely made in small workshops of the capital.
For SS18, Afterhomework's Elena and Pierre worked spontaneously, one look at a time. The result is a collection of one-offs, each based on a specific idea, or desire. Revising for his philosophy BAC exams, Kaczmarek found inspiration in Hegel "Nothing great in the world has ever been accomplished without passion."
"We didn't ask ourselves if it all matched," says Kaczmarek, "we let our imaginations guide us."
This collection is marked by several new collaborations. T-shirt graphics with MMX DELTA and OEL Paris's Youri Gampel and Simon François; Ice block bracelets and other accessories by Camille Pogu, a young French artist friend; handmade in Italy shades from the up-and-coming Bob Sdrunk and sneakers by Converse.