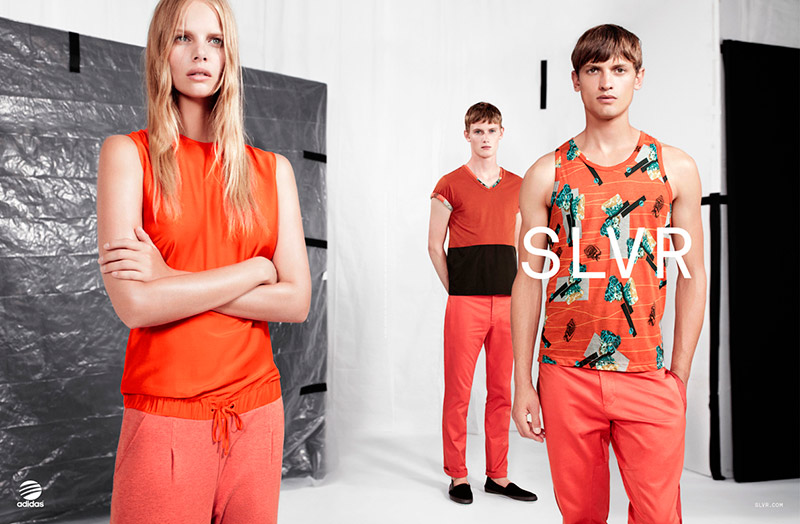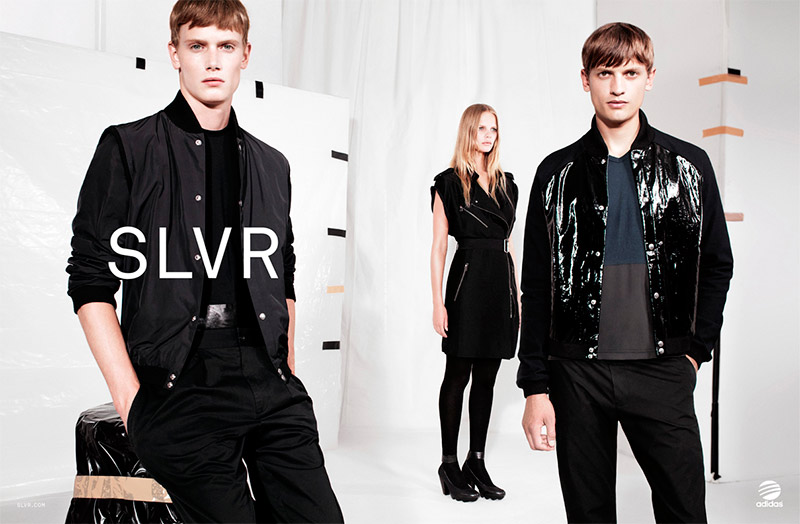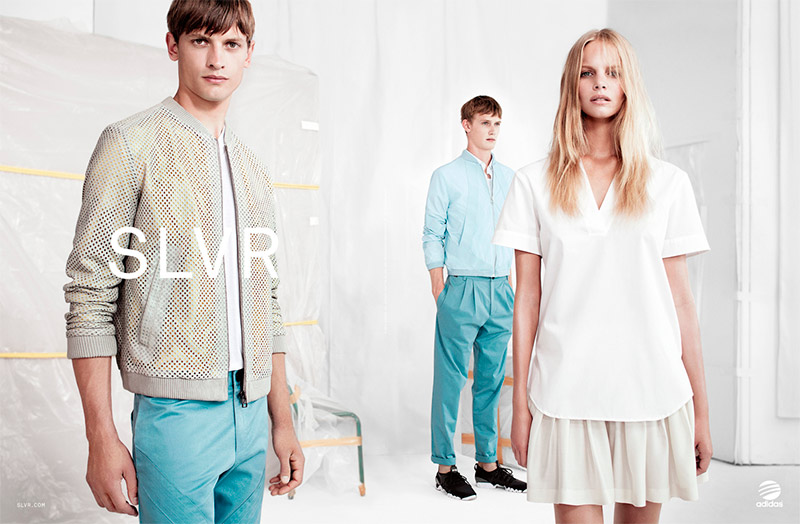 Bodies in motion tend to stay in motion. It's an age-old principle that is at the heart of the adidas SLVR Spring/Summer 2013 collection inspired by martial arts, Fight Club, and the human physique. Consequently the new campaign presents the collection against a raw, make-shift backdrop.
Photographed by Willy Vanderperre, the campaign depicts group compositions shot against a set in constant flux, continuing an architectural yet loose look. The imagery communicates Dirk Schönberger's high-fashion perspective, combining precision tailoring with a sport attitude.
The campaign extends this idea by presenting a fusion of seemingly opposing references like Hawaiian prints with boxing silhouettes. This clash illustrates the amalgamation of tailoring and sportswear as the core of the SLVR collection.
The Spring/Summer 2013 video translates the concept into motion. Climaxing to silence, the edit uses acceleration of pace and raw distortion effects to merge the various looks into one contrasting edit.
Credits:
Creative Direction: Pietsch Lim / PL STUDIO
Photography / Video Direction: Willy Vanderperre
Styling: Jay Massacret
Hair Stylist: Anthony Turner
Make-Up Artist: Gucci Westman
Models: Eddie Klint / Malcolm De Ruiter / Marloes Horst