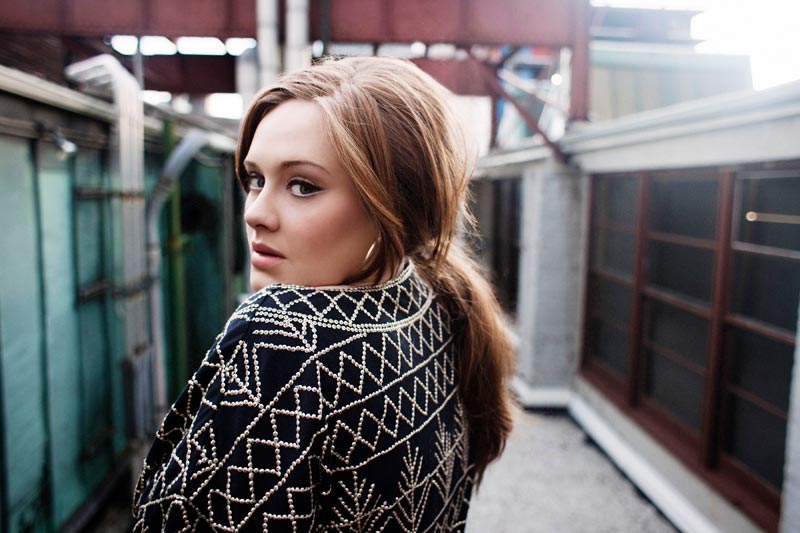 Alan Carr defined Adele in his talk show Chatty Man as the "Cockney Hannah Montana" some weeks ago when he was interviewing her; (a funny comment, but not quite true). The pair seemed to be having a great time and the singer clearly has a sense of humour. But Adele, who studied music at the BRIT School (classmate of Leona Lewis) claimed on the show that she takes inspiration from her bitter experiences in relationships which, though have caused her pain, she is grateful to them for inspiring her wonderful music.
The obvious talent of Adele is her voice, slightly husky but sweet at the same time with enough power to express the strength of her feelings through her songs. She was the first British recipient of the Critic's Choice Brit Award back in 2008 when she was also in first place in the BBC Sound of 2008 poll for the best newcomers in the music industry that year. Like other unique British female artists she became famous after uploading some of her songs to myspace and was consequently signed, before releasing her first and critically successful album, 19. A piano, a guitar and some drums are enough to accompany her addictive voice in songs like "Cold Shoulder", "Chasing Pavements" and the magnificent "Hometown Glory" , which also became very popular in Europe and the USA: a big achievement for any British musician. And of course, one of the people's fave is the terrific cover of Bob Dylan's "Make you feel my love" which was brought completely up to date and transformed into a modern anthem. Adele is authentic and sincere and that makes her stand out from the crowd.
This year, Adele publishes 21, her second album of which although she confessed in Carr's show she was nervous about the public reaction, it is already number one in the Uk album charts and has garnered a massively positive reaction. Those who are waiting for Amy Winehouse's comeback may remain sitting hoping for a miracle or give themselves up to the wonders of this album. "Rolling in the deep" and "Rumour has it" are pure rock & roll (perfect single choices) and provide the album with an up-tempo side that 19 was lacking. "Set fire to the rain" lets us see the beautiful imperfections of her husky voice in the chorus of a song about weakness in relationships, led by her emotional lyrics. "He won't go" is absolutely brilliant and easy to fall in love with and the heartbreaking "Don't you remember?" is a sincere statement. Adele's fans have already chosen her favourite song, "Someone like you" which Adele premiered in November last year on Later with Jools Holland and according to her own words; it is a "beautiful song about her ex, in spite of everything". The first time you listen to this album it will feel familiar already thanks to its warm vibe, and your love for this album will grow the more you listen to it. Adele, is a classic for modern times and her music is timeless.
21 is out now and it's published by XL Recordings.